I recently discovered Esther in the act of playing with her favourite toy again. She was in her element, and had even put a washcloth and some bath toys in there too. She even washed herself with the washcloth, as you can see.
Not only that, but the whole roll of toilet paper went in too. Doesn't that expression just make you want to crack up?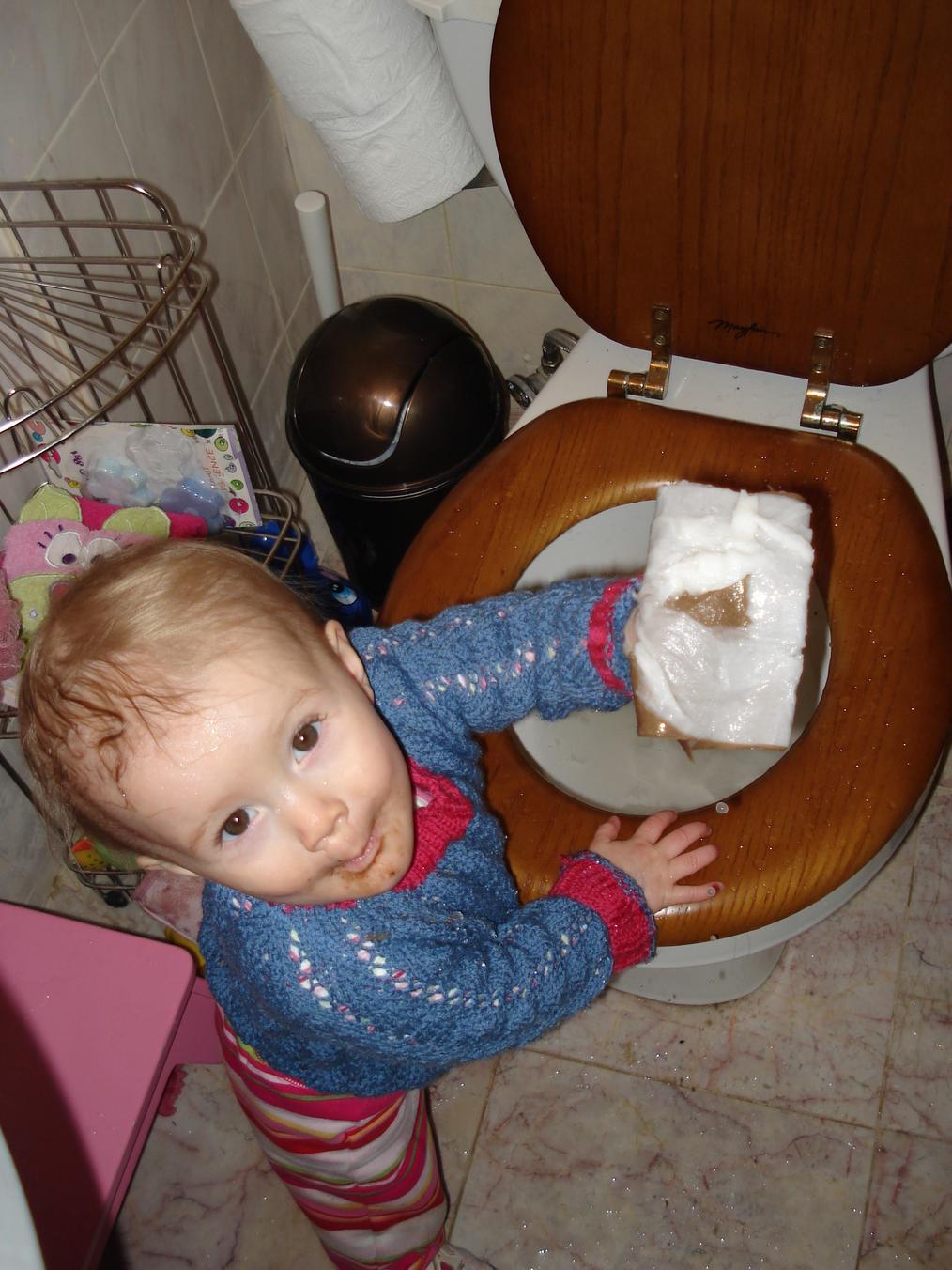 By the way, the brown around Esther's mouth was from food. Just for the record.
And yes, she got a bath!