We've had a lot of snow here this winter, and today we've got snow and ice rain again! Well, life carries on about as normally as it can and we try to get out when we can. It is of course inevitable that we're going to be inside more. With the kids having another round of colds last week I looked around online for some fun things for them to do and came across the idea of playing inside with snow, which we did! The kids had an absolute blast, it was easy to clean up on our hard floor and nobody got cold or complained of wet socks inside their gumboots.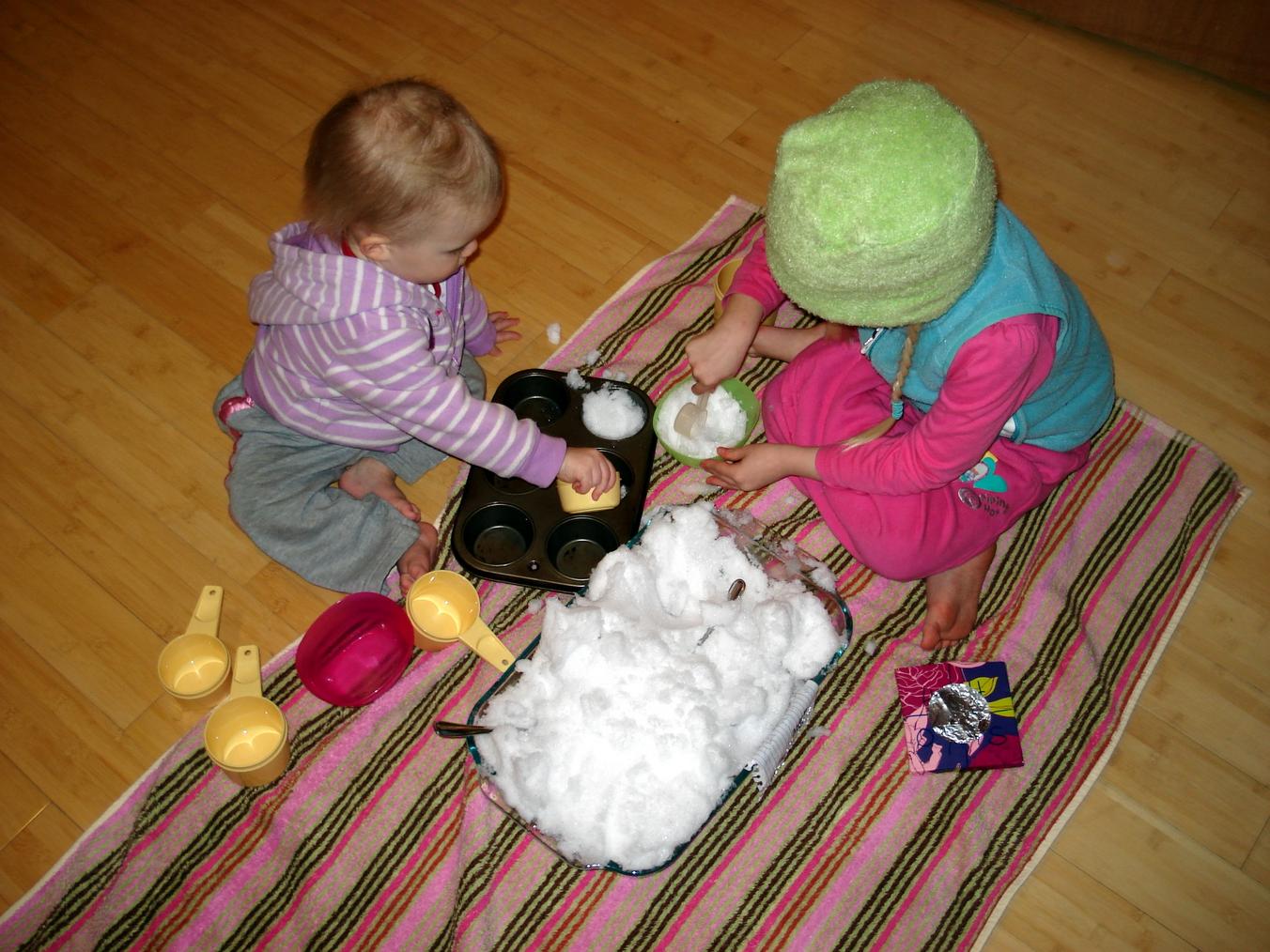 A bit of food colouring adds some fun, and is a neat way of learning about how colours blend to make new colours.
Bowl of snow, anyone? Marica had fun eating it! And just for the record, it was fresh stuff that had fallen just that morning, straight into the bowls we left outside for that very purpose.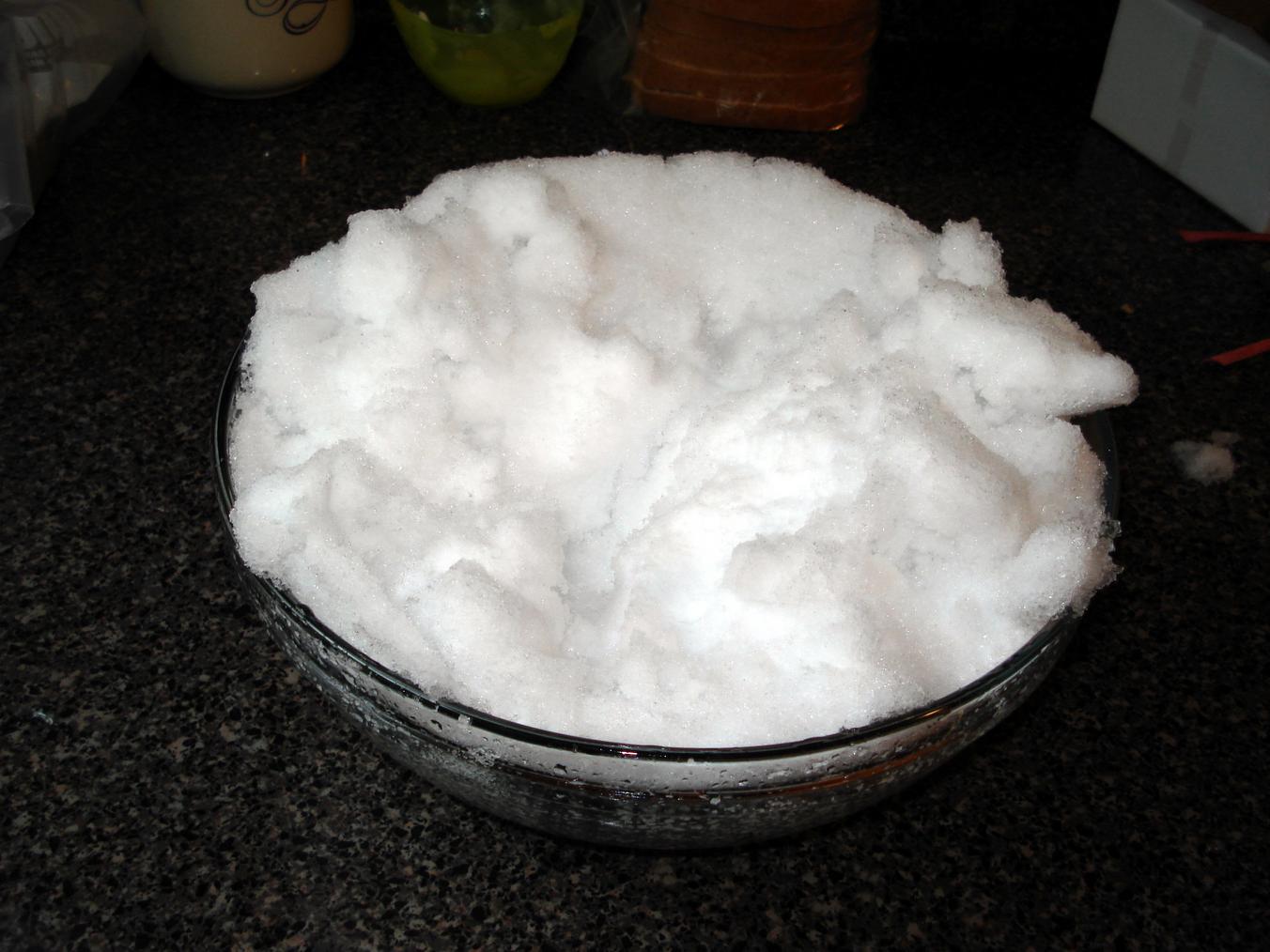 Ben came up with the cool idea of making Snow Milos (Milo, for our American readers, is a malty hot chocolate drink). First you fill up some mugs with snow…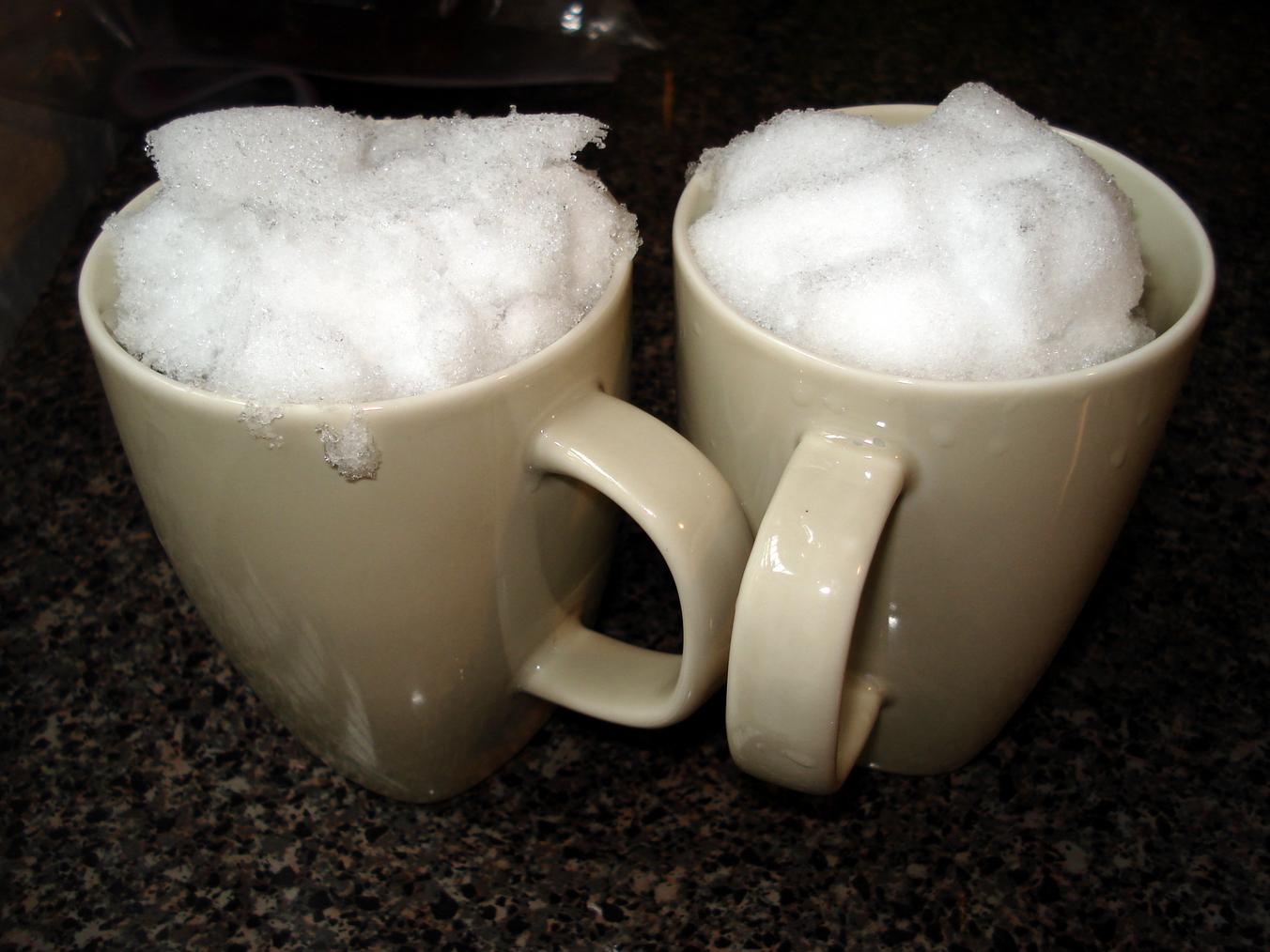 Then you heat them up in the microwave. That's all that they reduce to! Add some Milo, half & half or milk, heat some more and enjoy!