After our visit to Monticello we started the drive down to Cherokee National Forest in east Tennessee where we planned on camping for a couple of nights. We started off in the rain and the rain just got heavier and heavier, and there were predictions for a huge storm to pass over where we were going to camp that night. So on the drive down I'm frantically searching for an Airbnb place or something similar and nothing affordable pops up. I'm texting Lillian and she just takes it in her stride and says we'll be okay, and all I can think is that I don't want to set up camp in the rain. Well, Lillian won, because when we got to our campsite it was dry and sunny (the storm was on its way, but not there yet) and I got to cook dinner and the tent got all set up, and we even managed to get all the clean up done and kids in bed before the storm broke loose. Moral of the story: always listen to Lillian. :-)
The campsite was beautiful. Lots of big trees and the most beautiful and calm (and warm!) lake, perfect for swimming. Other than it being really muggy when we first arrived, and then the storm that first night, we had near perfect weather too. I wish we could have stayed there longer. We spent our time taking walks, swimming (lots), playing with fire, collecting firewood, roasting marshmallows, and all those wonderful camping things. We also kept an ear out for local accents — quite a treat to our East Coast ears, heh!
(The kids usually swim in their swimsuits, it's just that on the first morning when they went to check out the lake with Ben, it was so irresistible that they just had to get in!)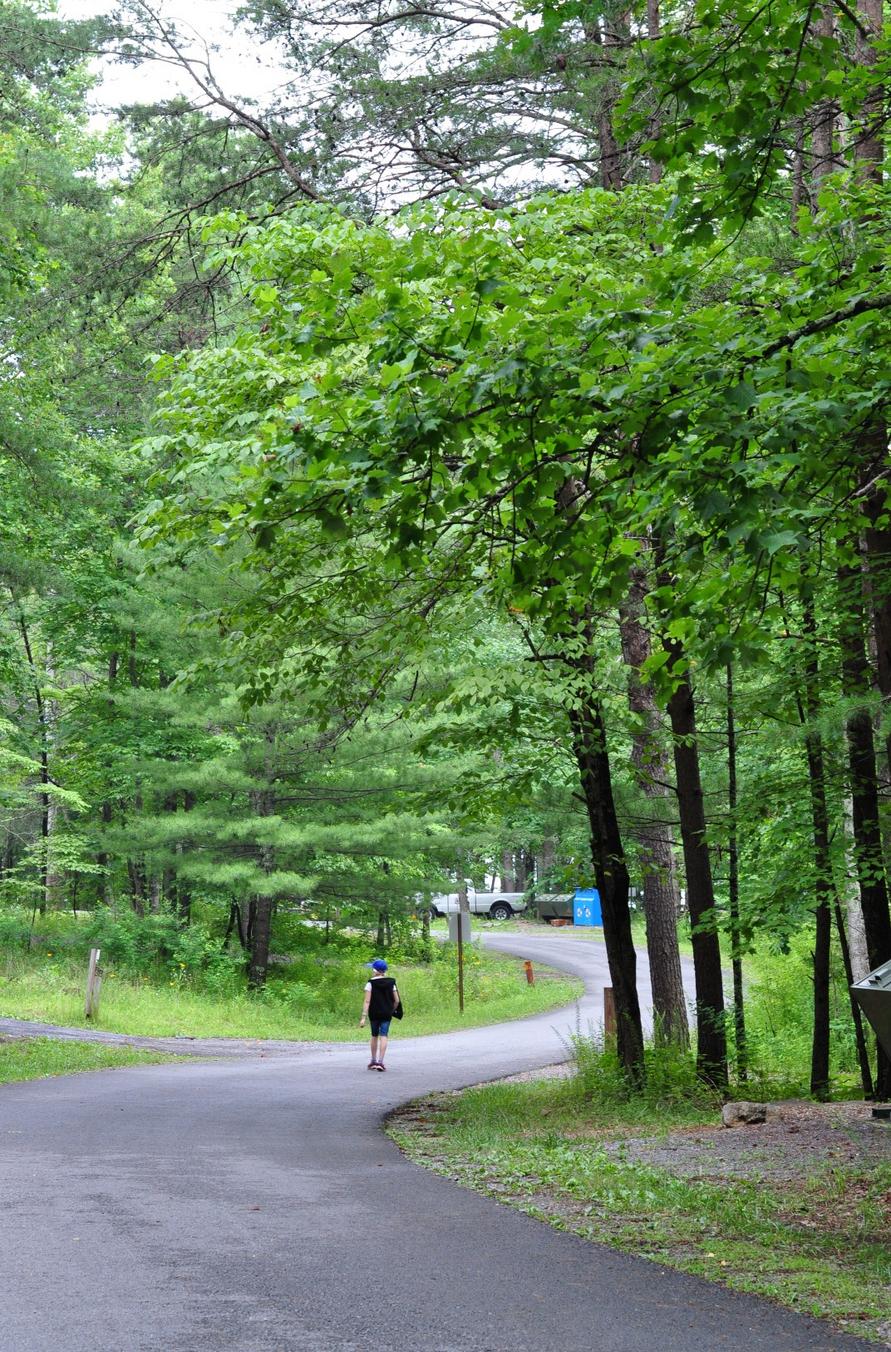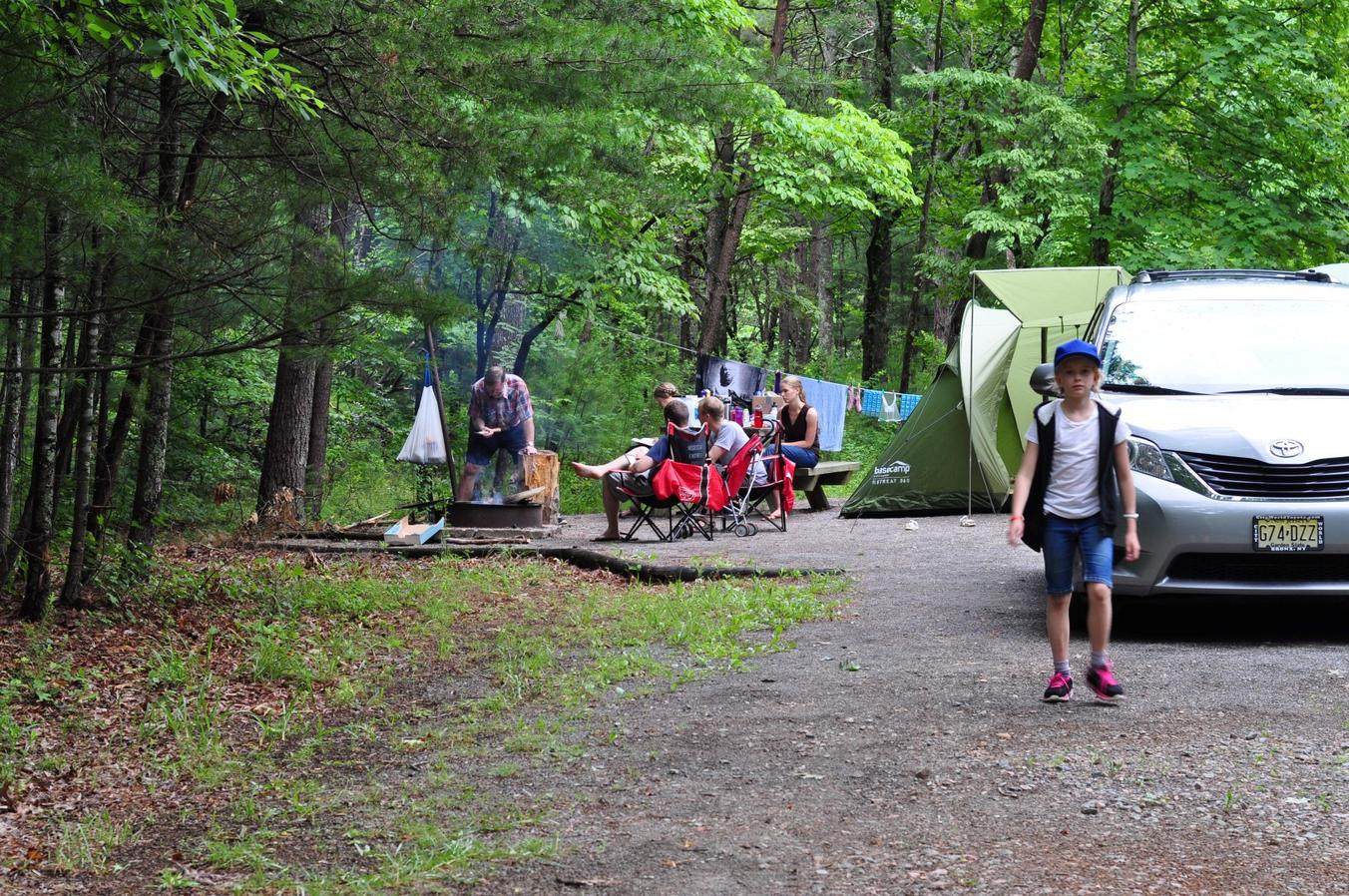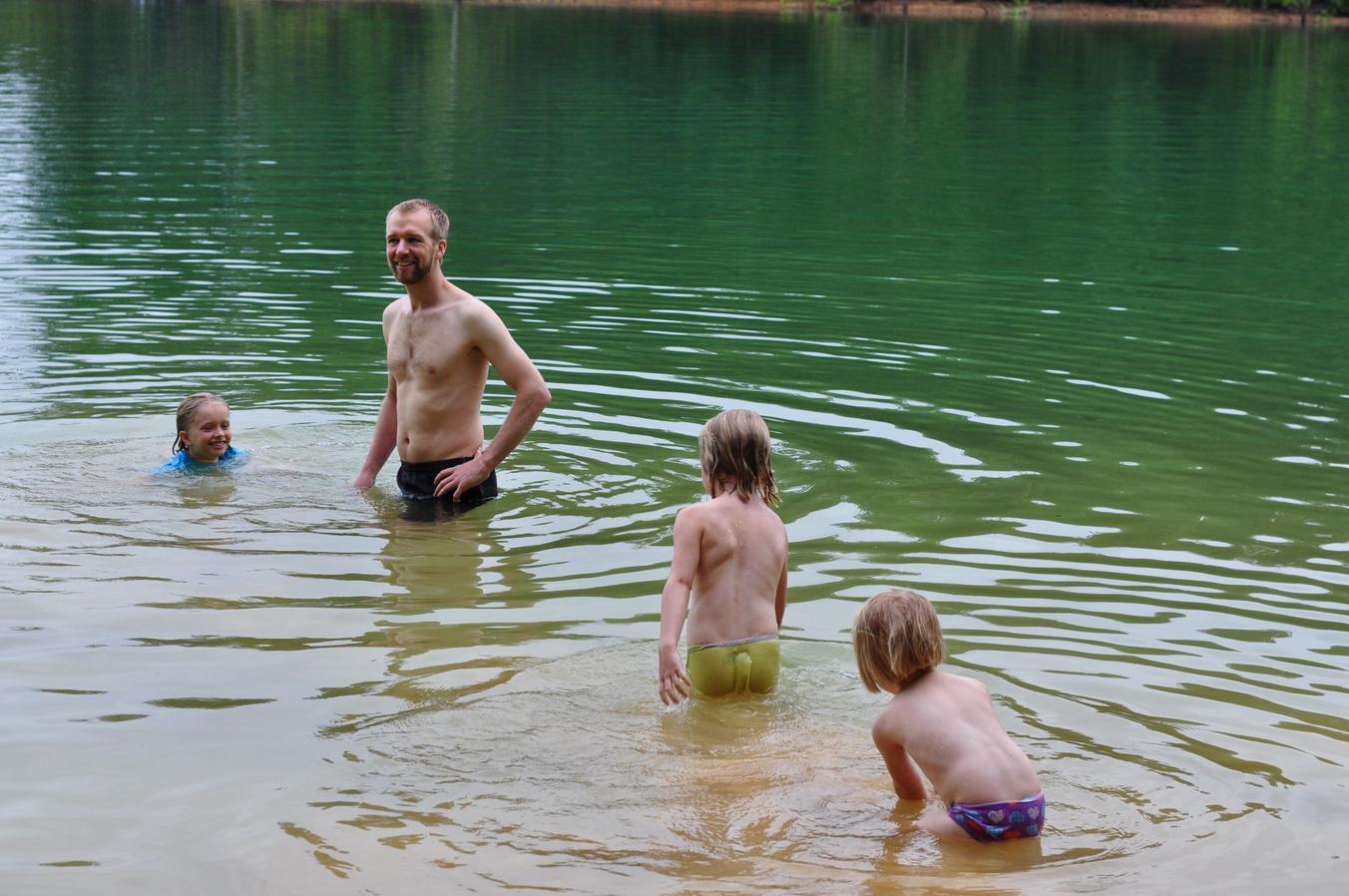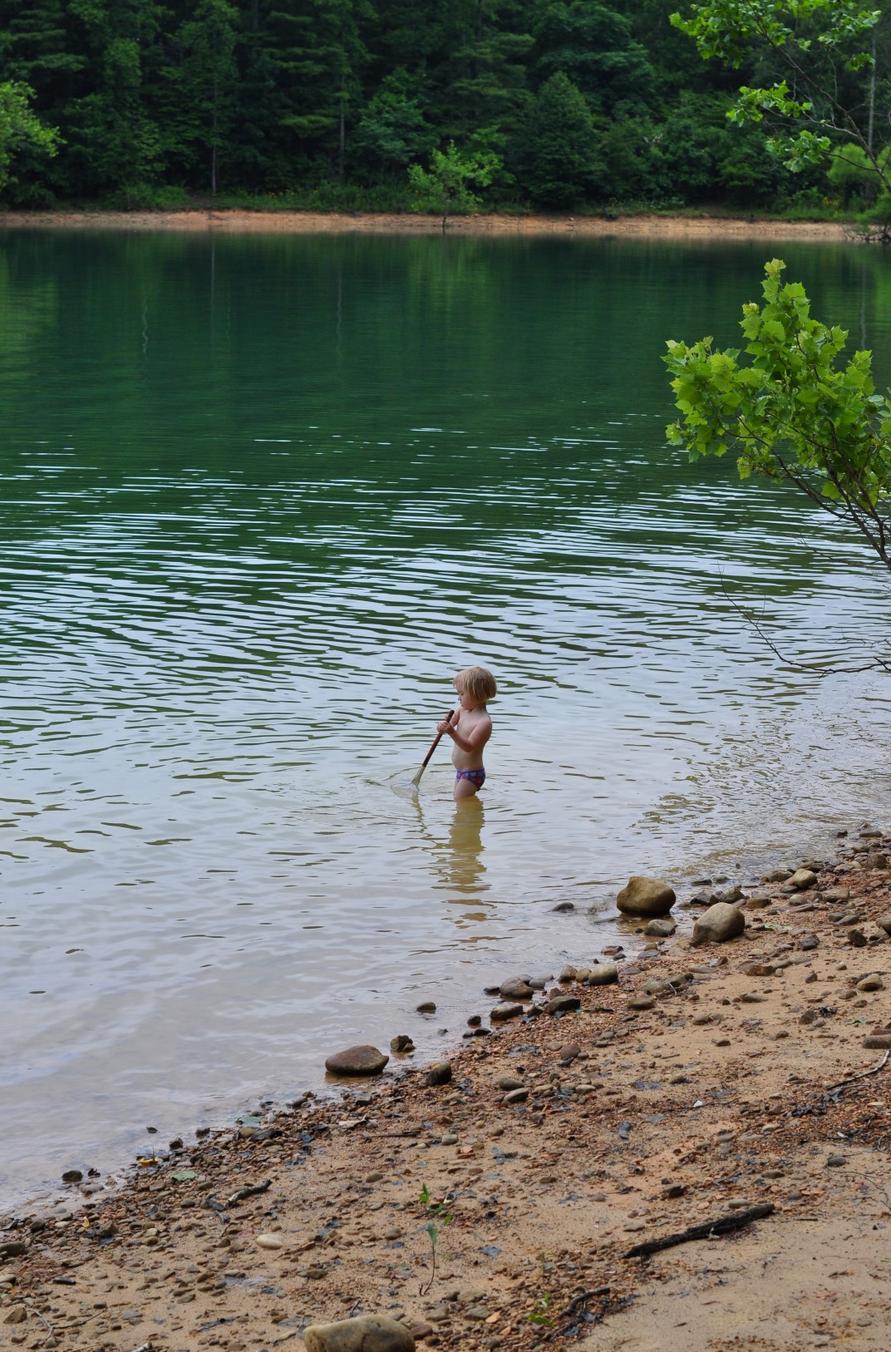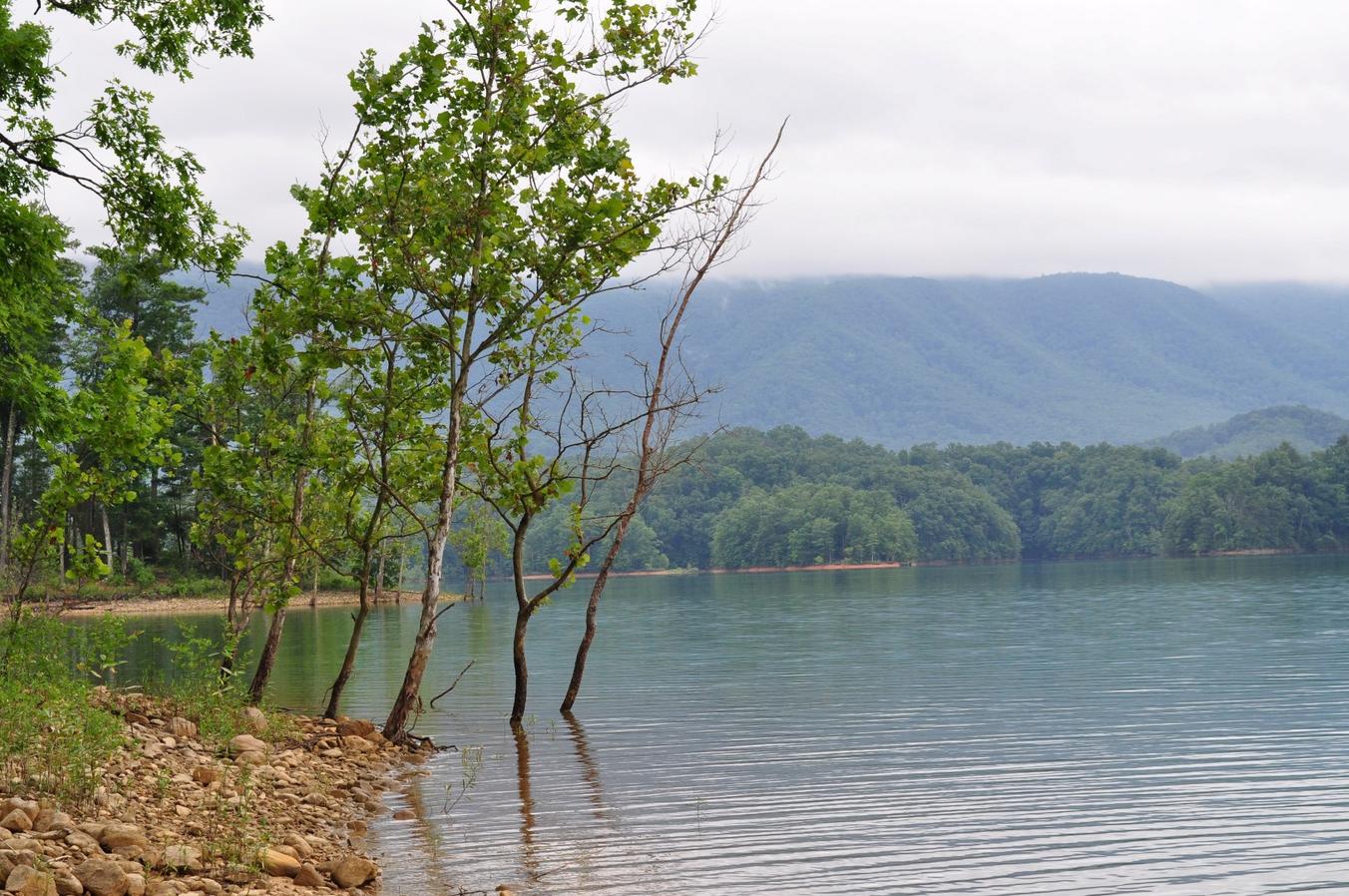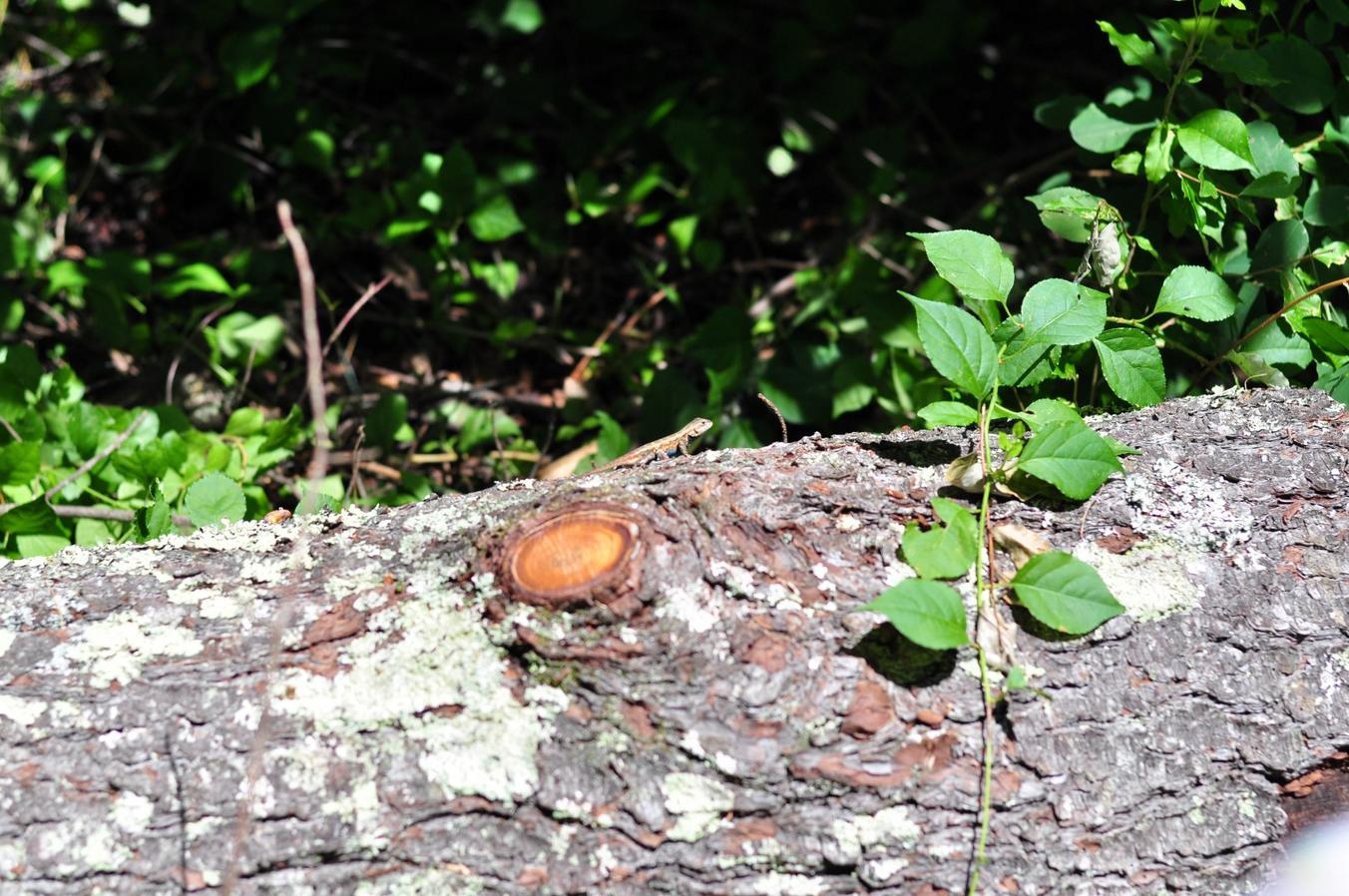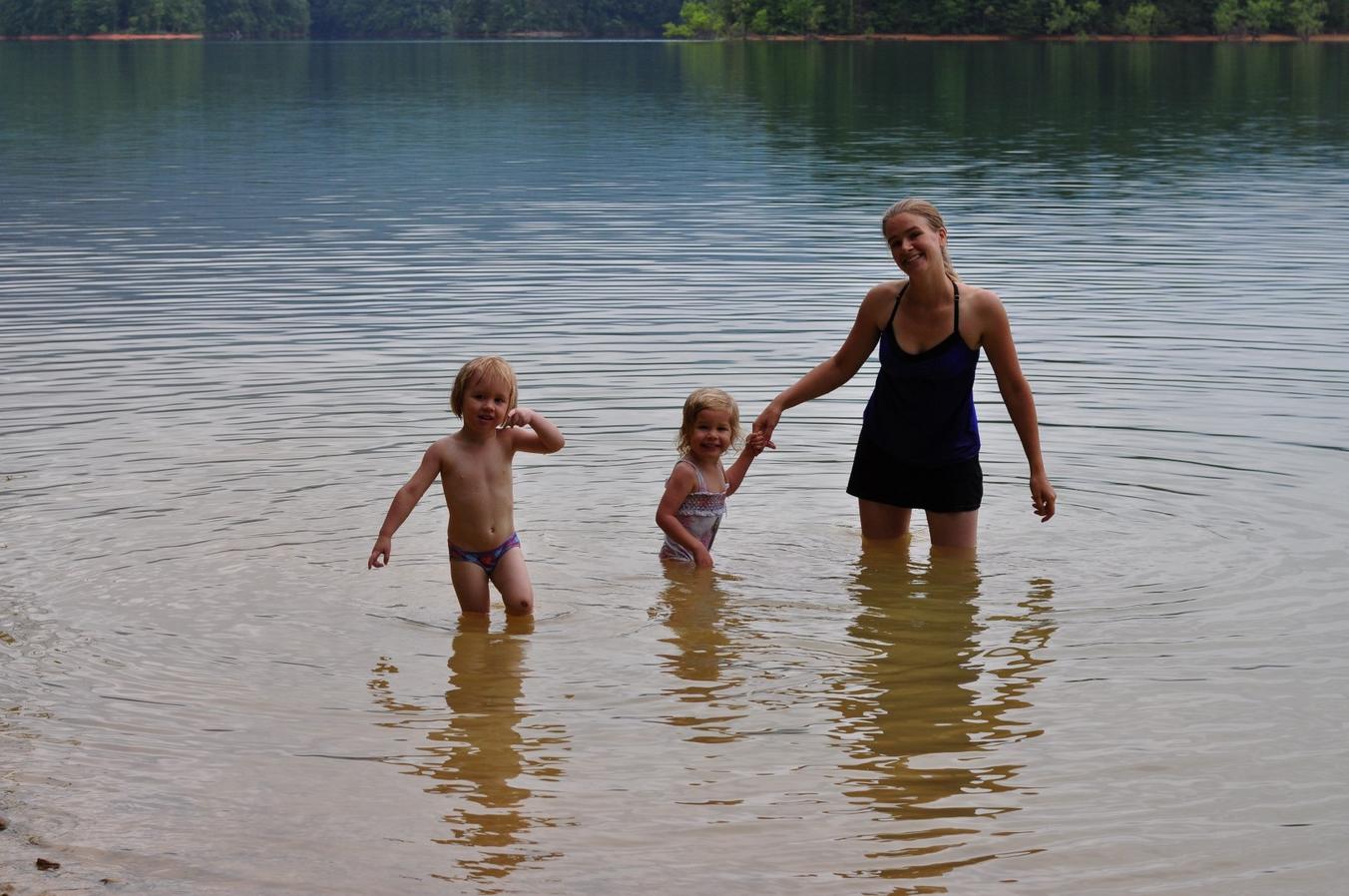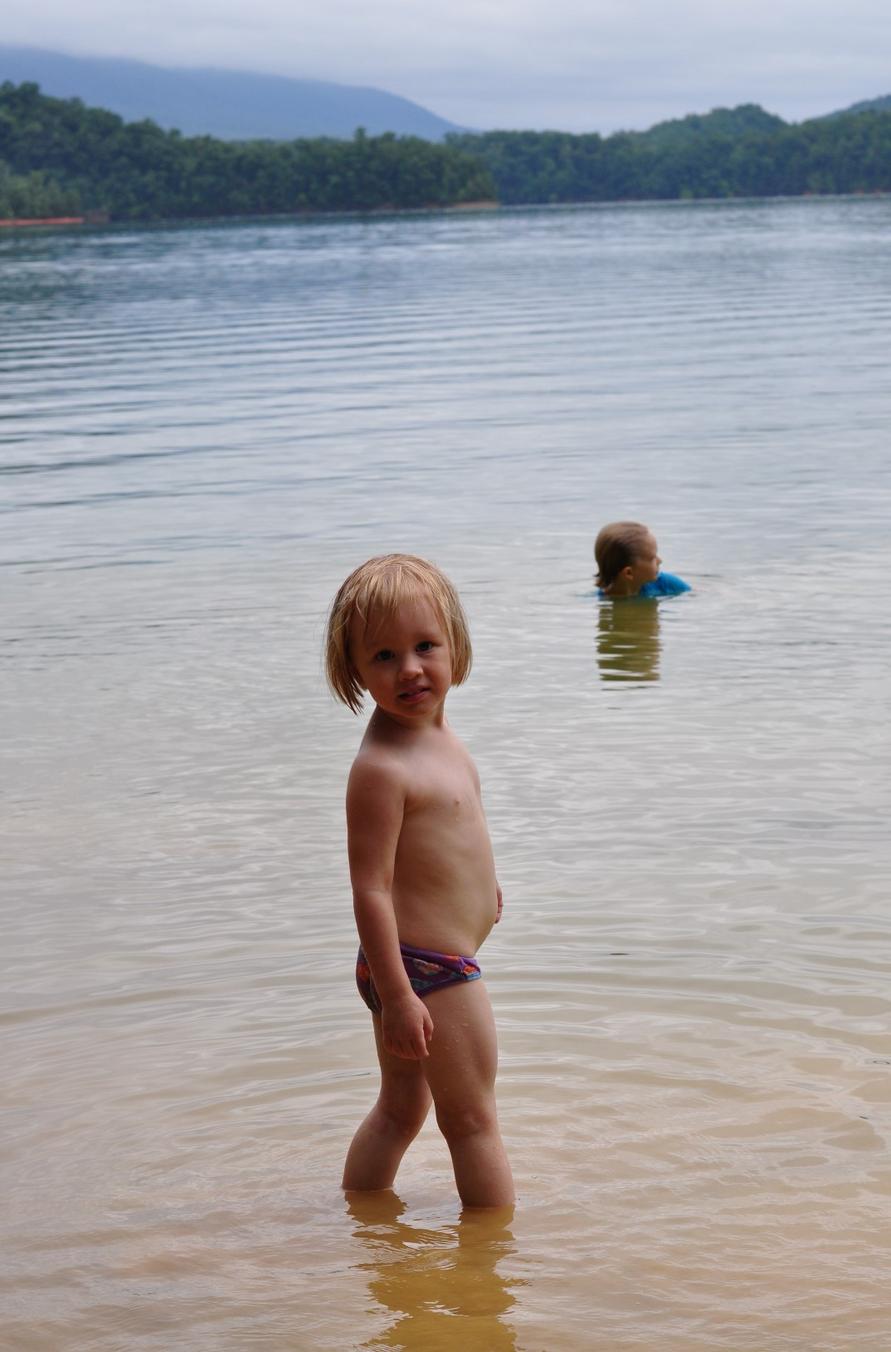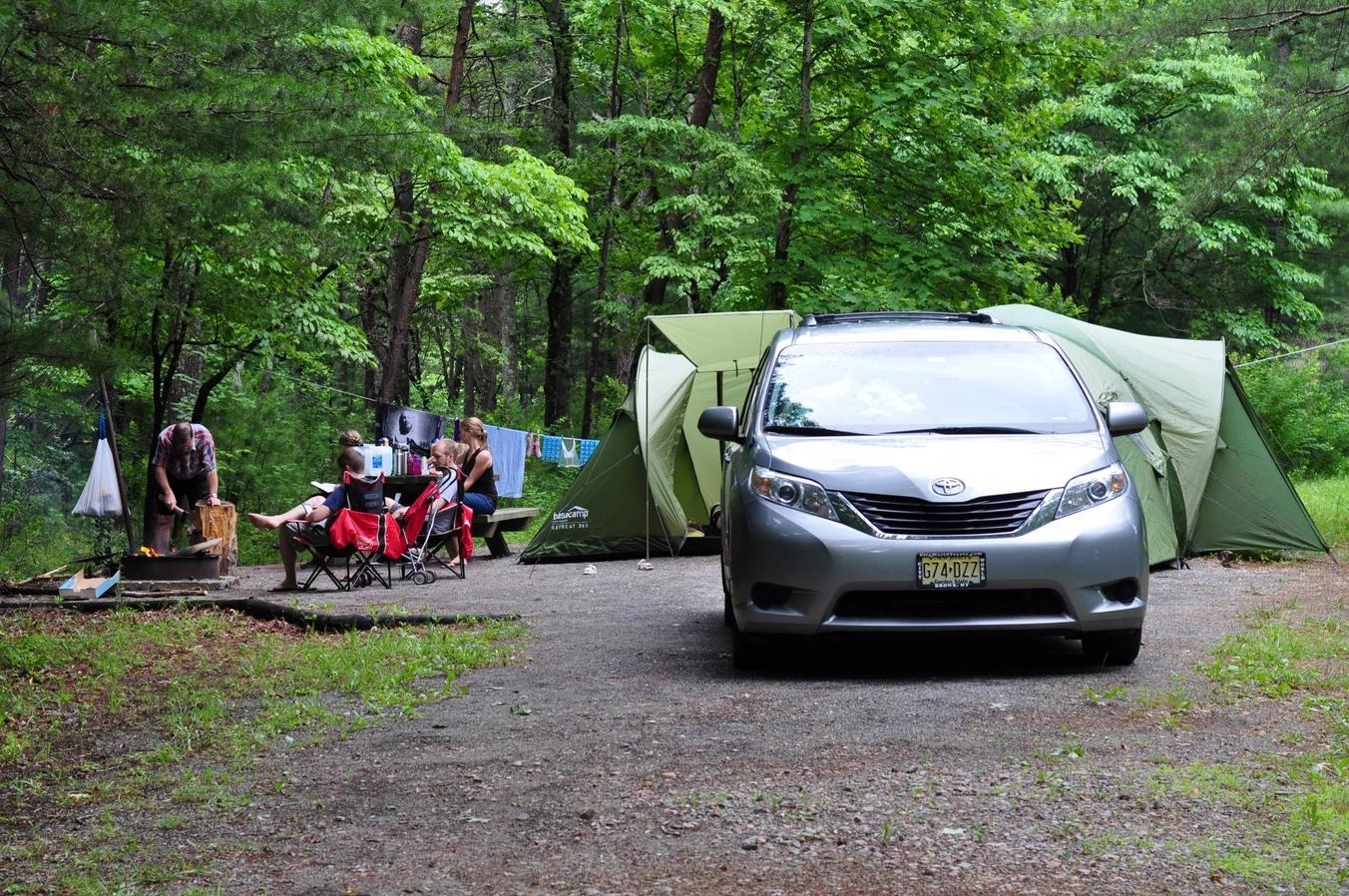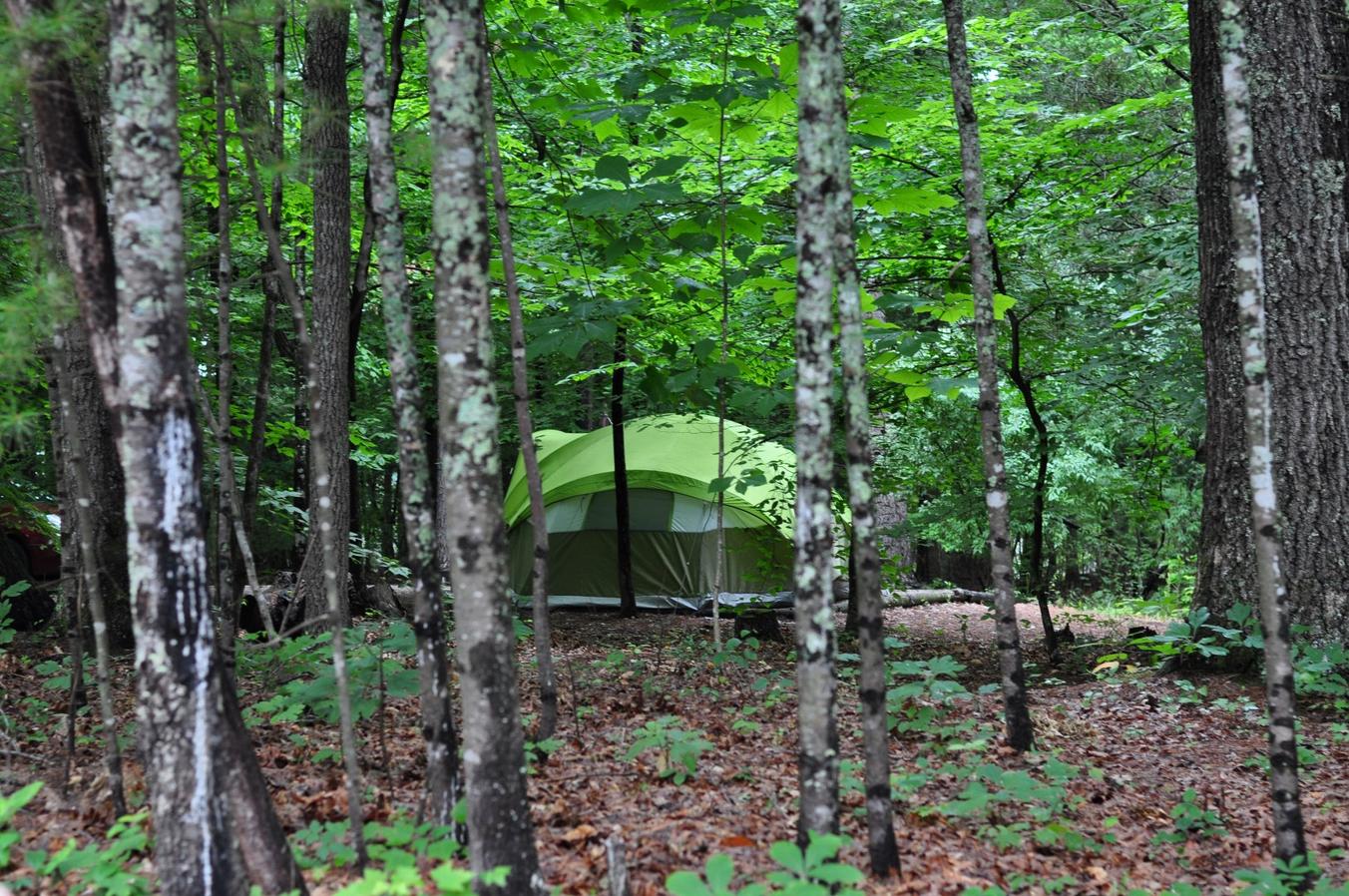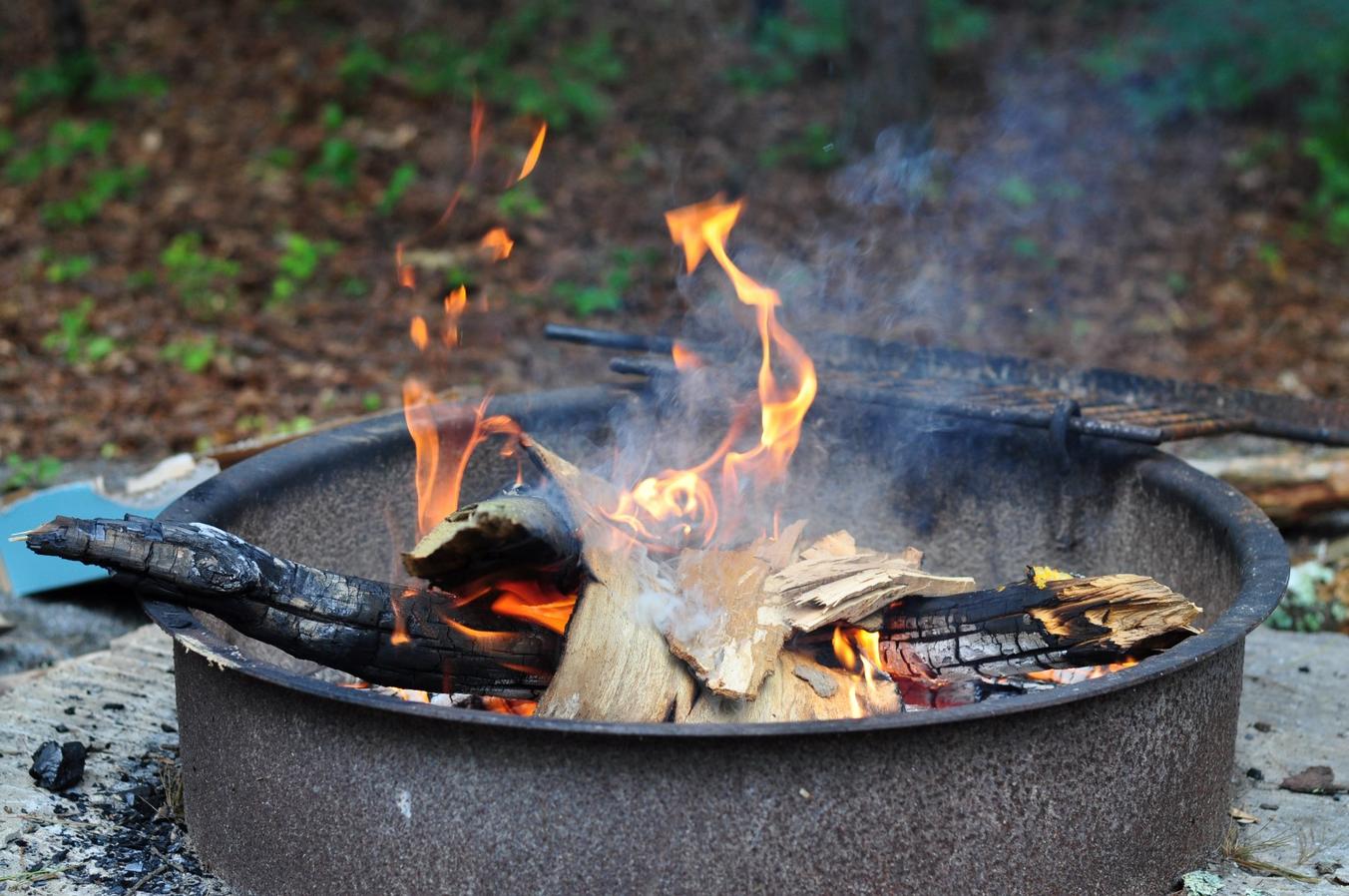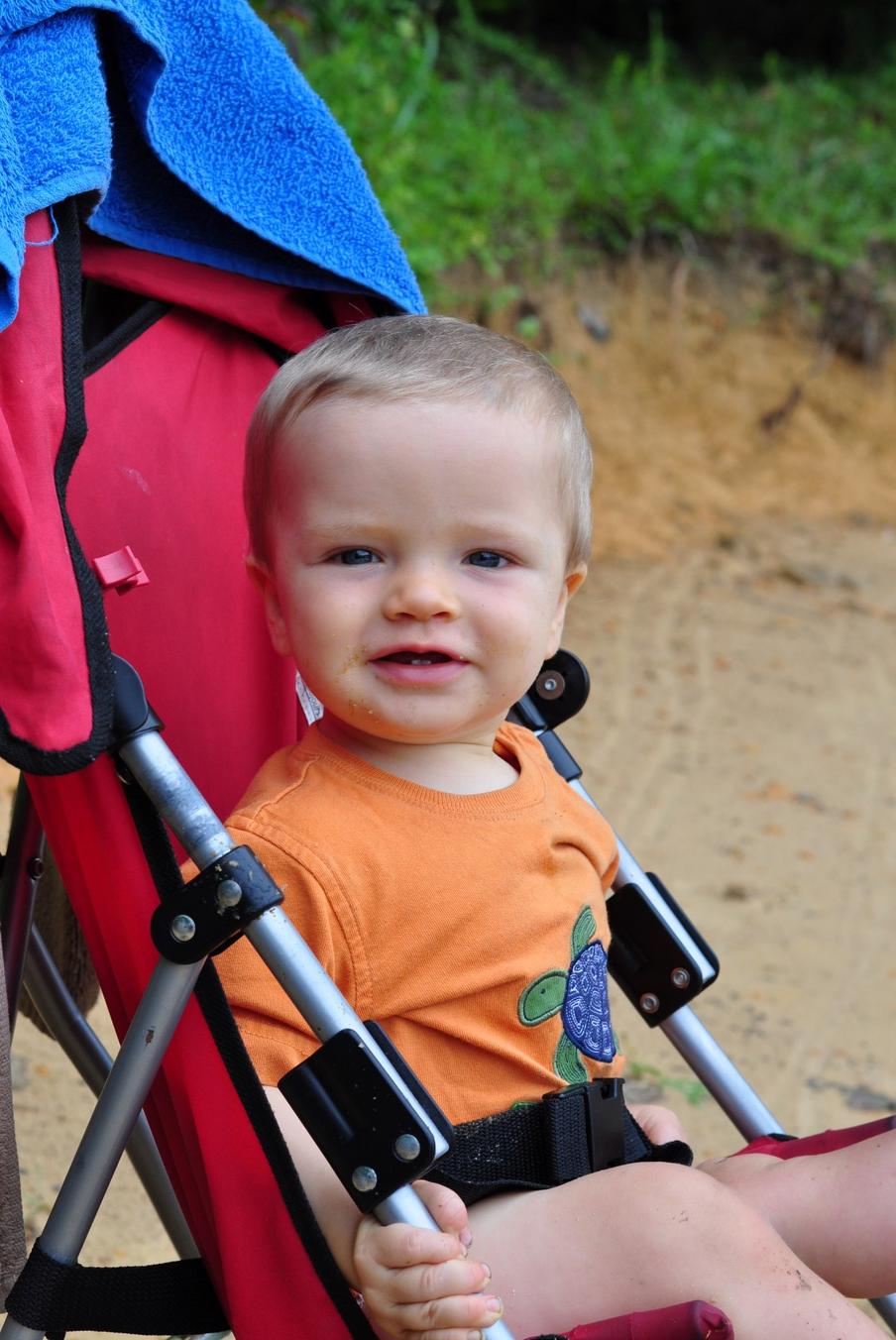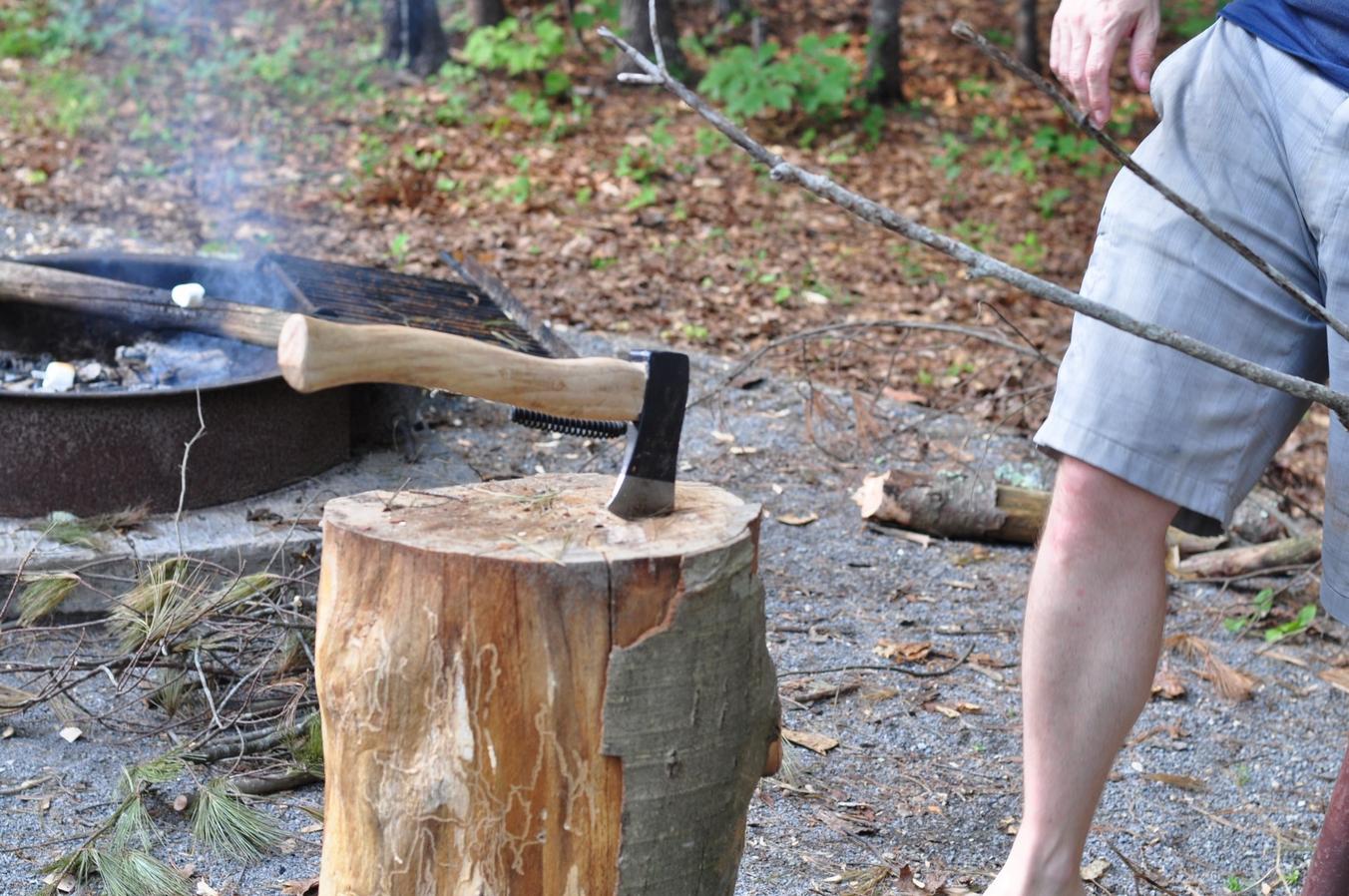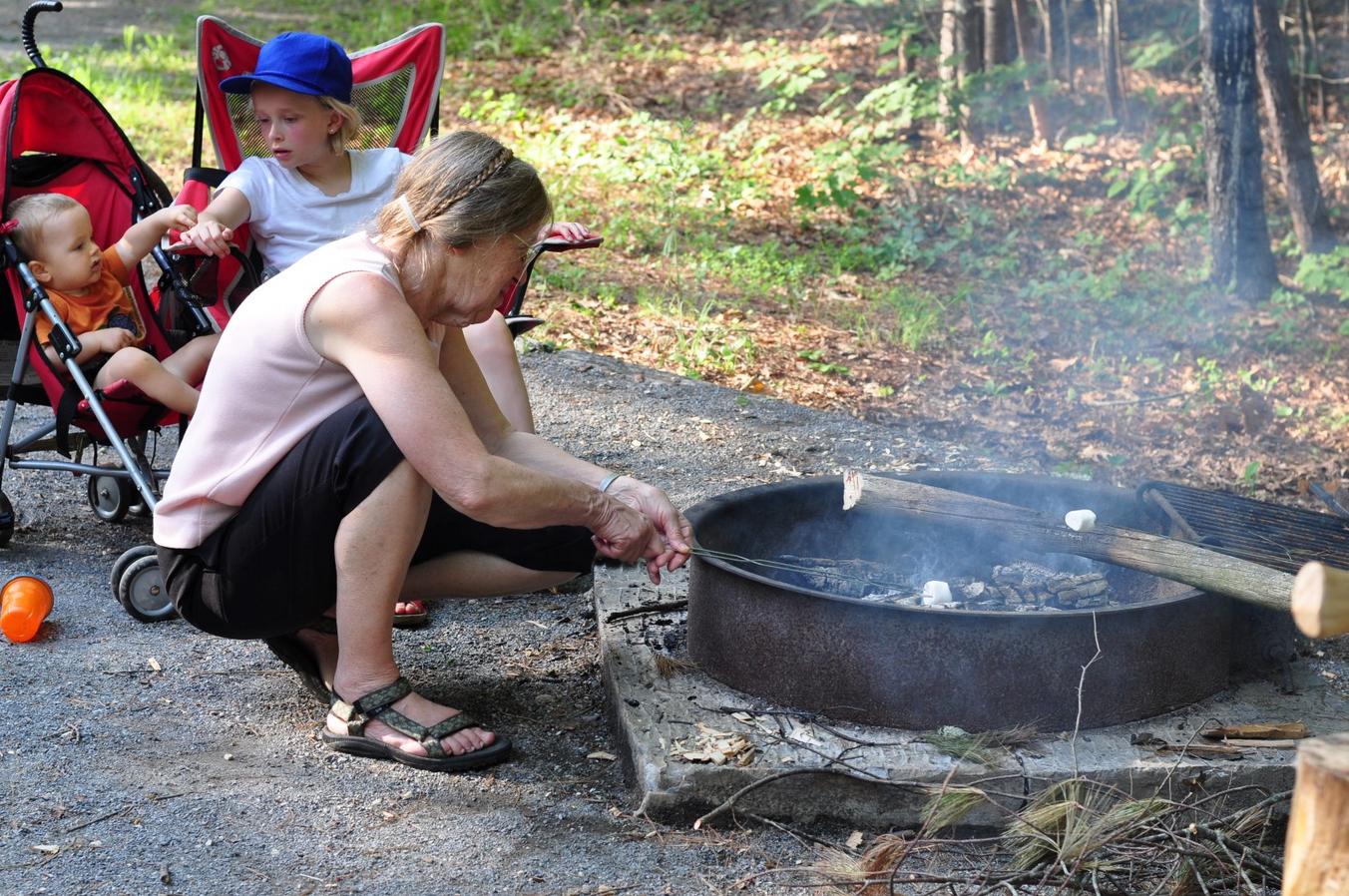 Before we left home, we found some black swallowtail caterpillars on the dill in our veggie garden, so being typical homeschoolers, we decided to bring them inside in a jar and study them. Except that when it came time to leave on our roadtip, we weren't going to just leave them at home, or give them to friends to look after, so we took them along! The first one hatched while we were camping and everyone was fascinated. They are so beautiful!