A summary of summer, continued.
In July, we hosted the Holtslags, our pastor from NZ and his family, as well as James and Laura (James is Phillipa's son, Laura is the Holtslags' daughter). This time we sent them off to do sight-seeing by themselves, but we still got to have some good conversations over the weekend.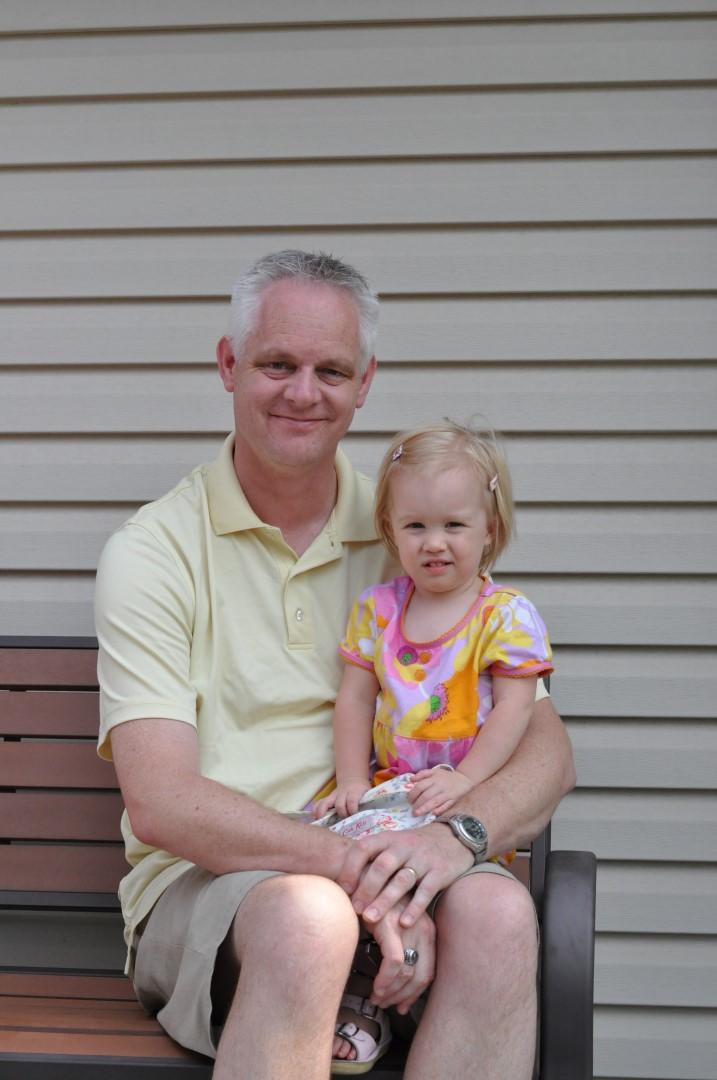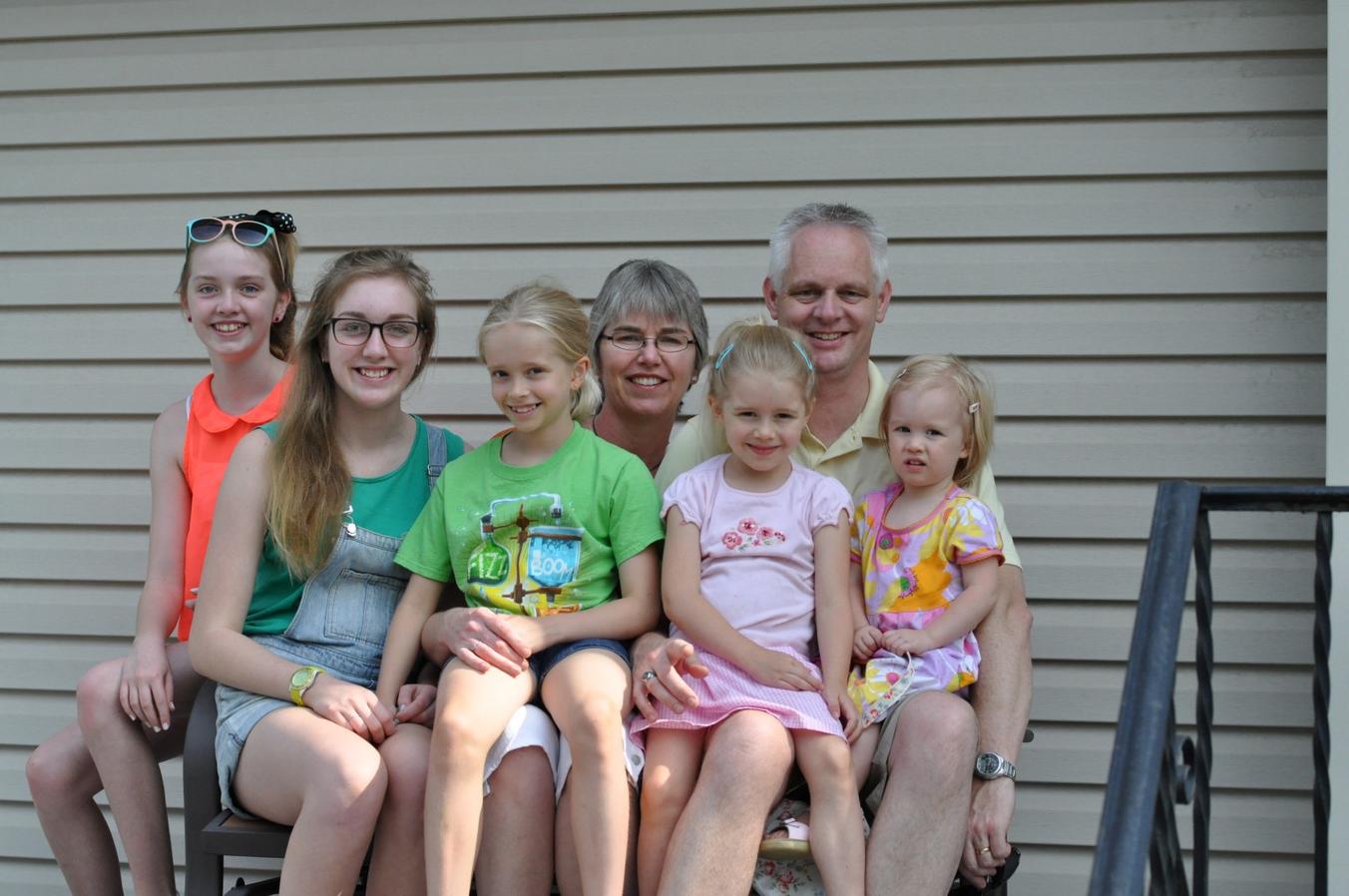 Incidentally, we also had another cousin of Ben's (Derek's sister, Sharon) and her fiance Vijo here, but they were in and out a fair bit, so we didn't see too much of them. Maybe next time. :-)
They were followed closely by 3 Chinese exchange students that we hosted for 3 weeks. It was a fun experience, despite the big language barrier. They spent the day at a school and we got to spend the evenings and weekends with them. If there's one thing I learnt it is this: teenage boys are strange creatures, no matter what culture they're from! Their last night here also happened to be Ben's birthday, so we had a birthday/goodbye dinner out and dessert and presents back at home. One of the boys gave Ben an almost-life-sized stuffed tiger!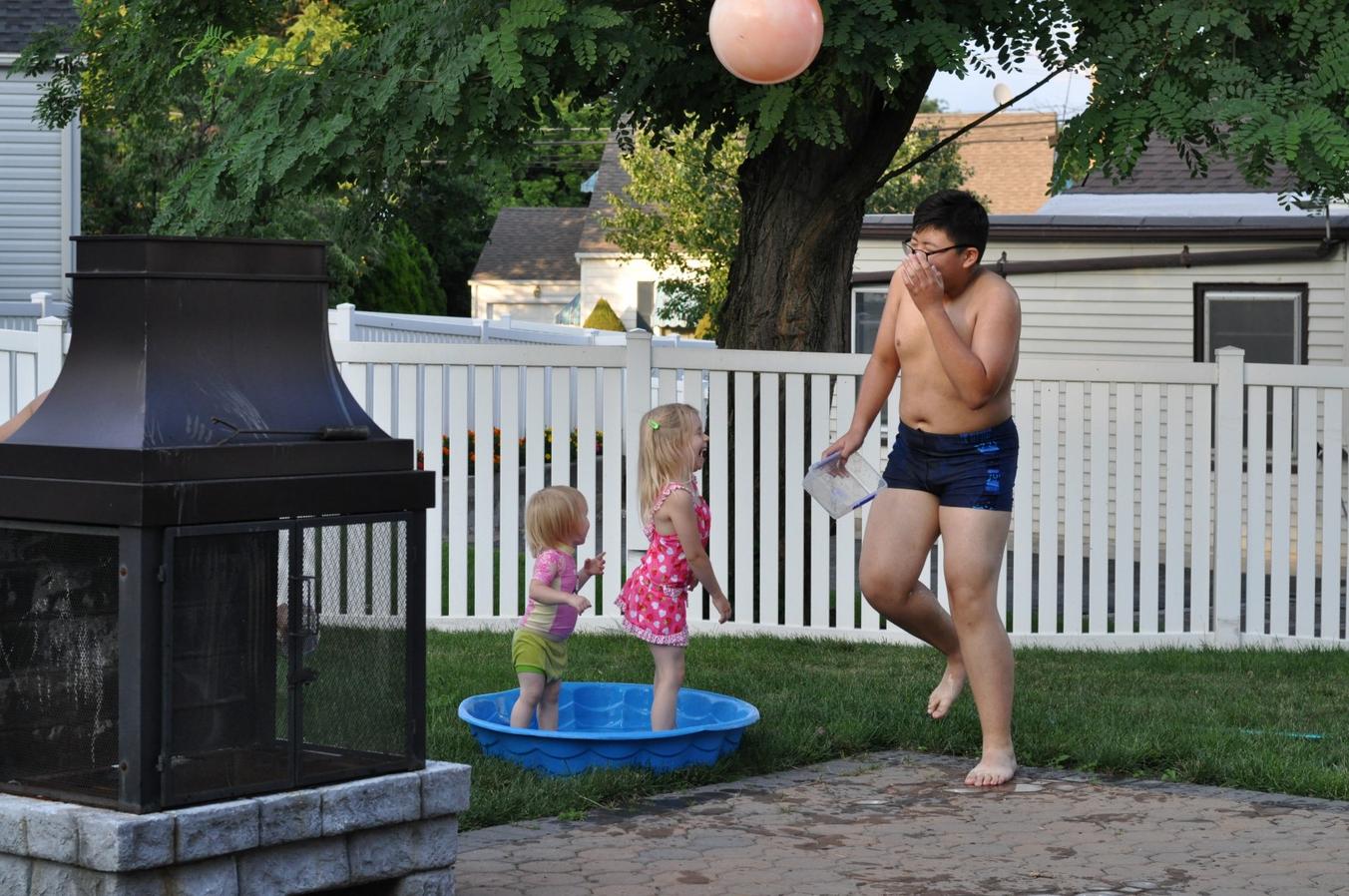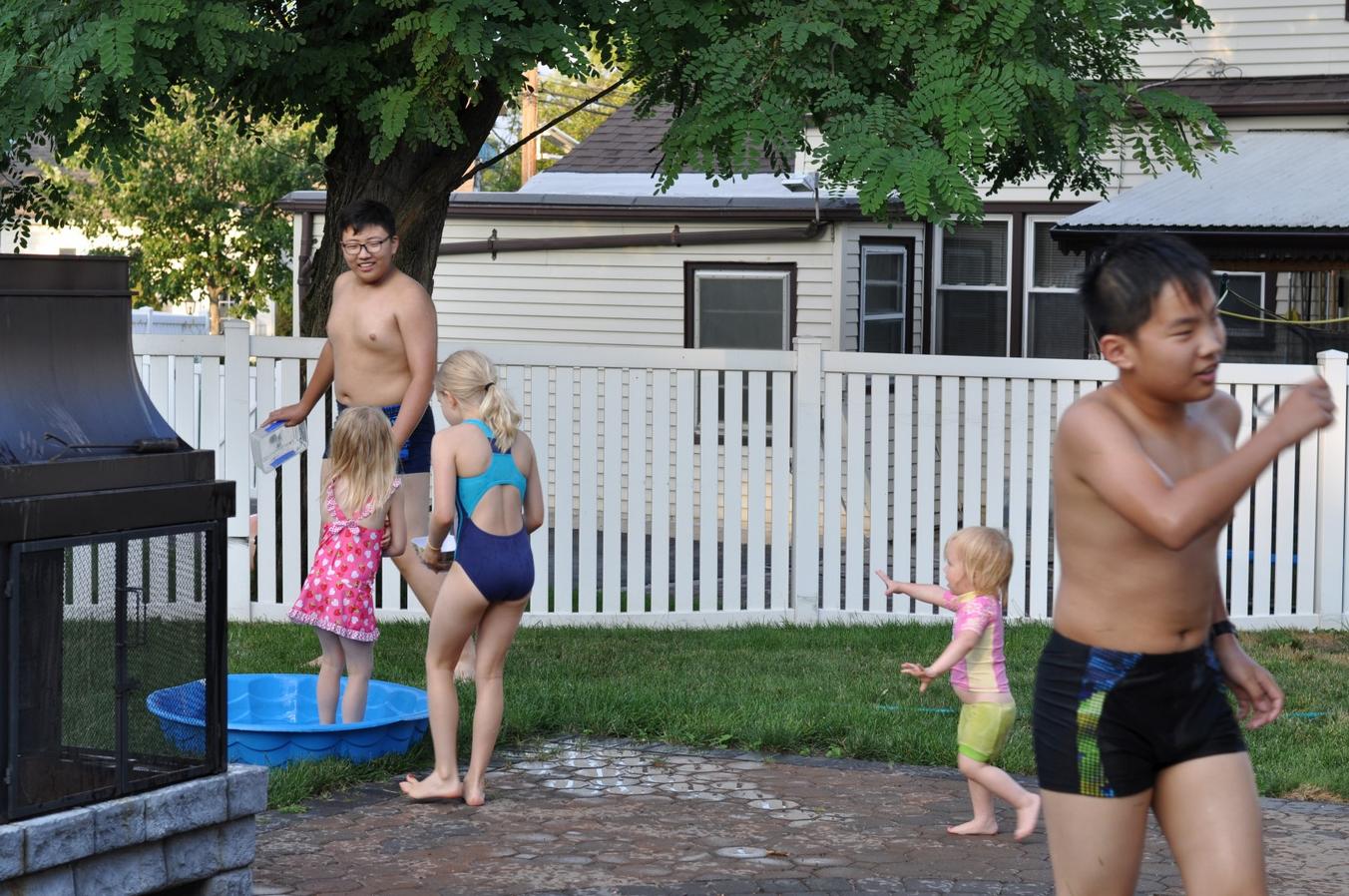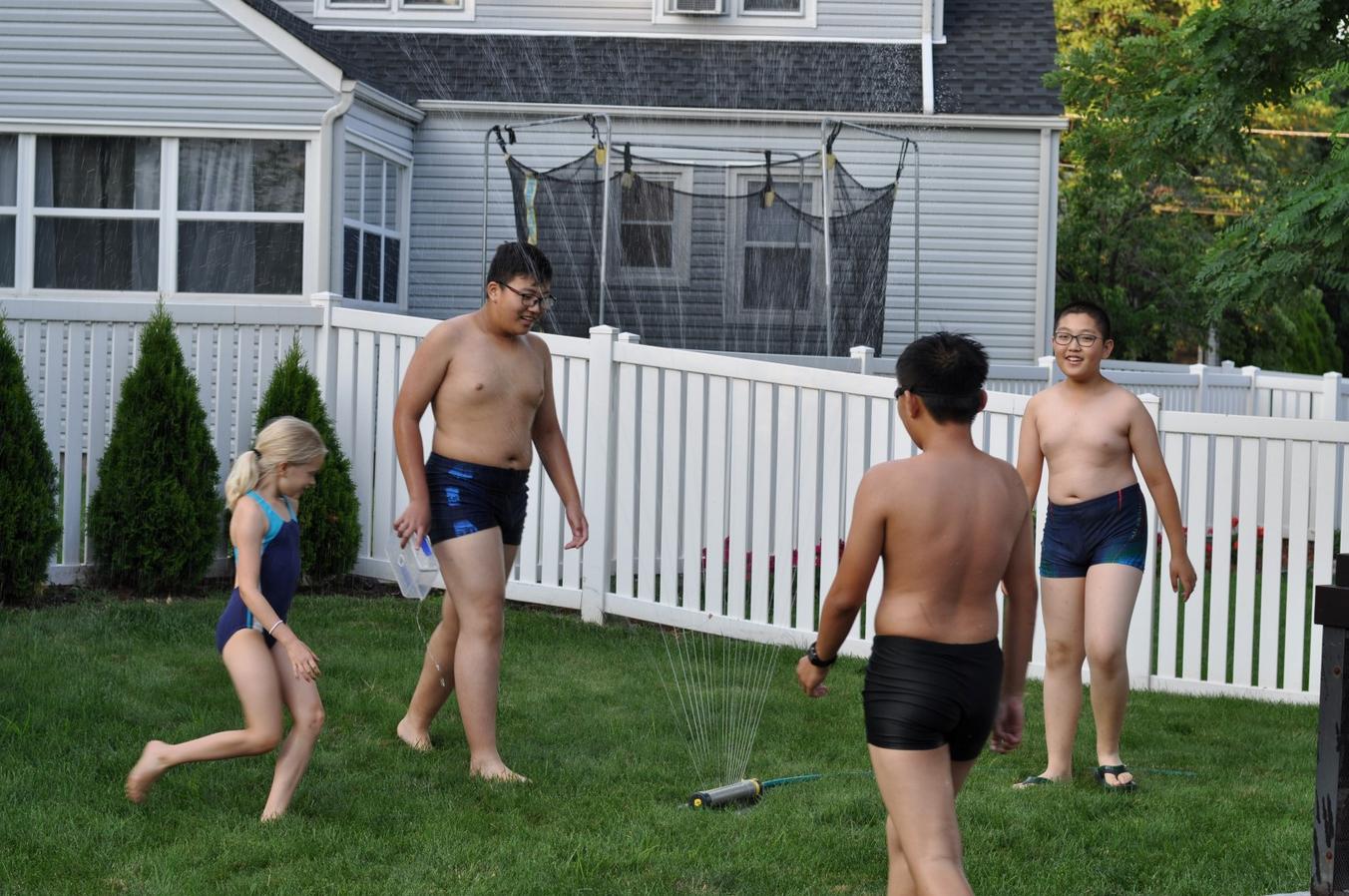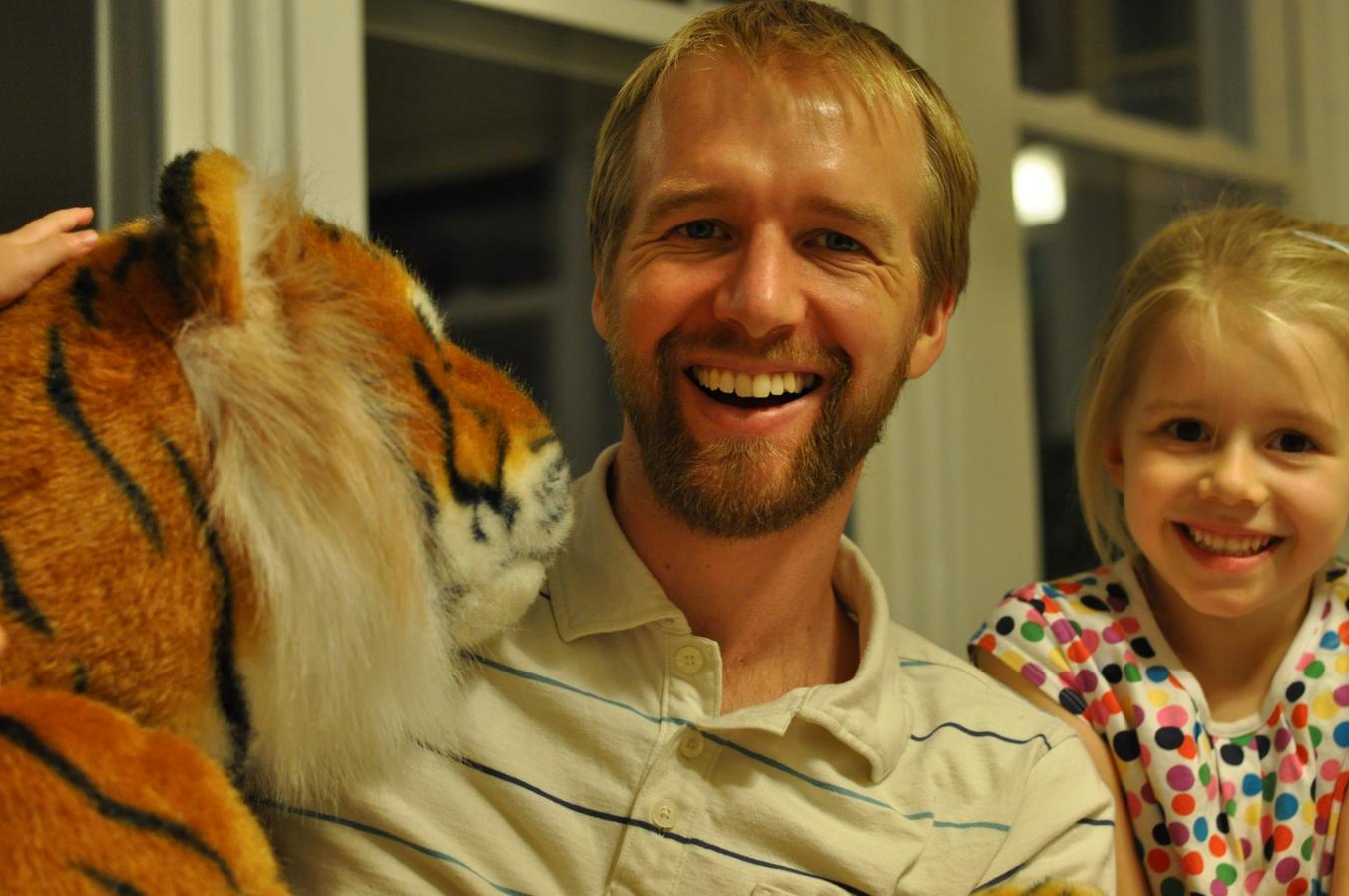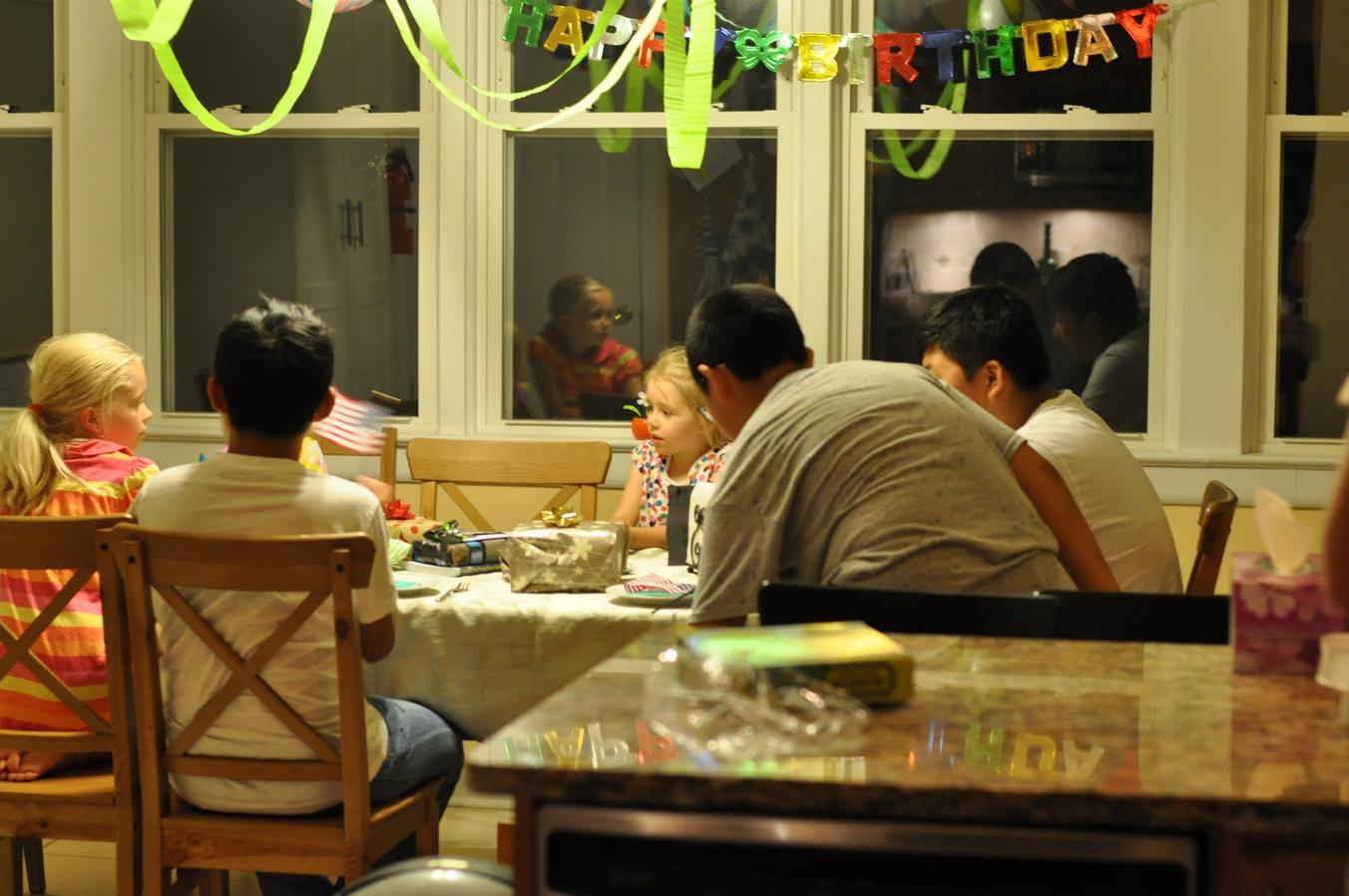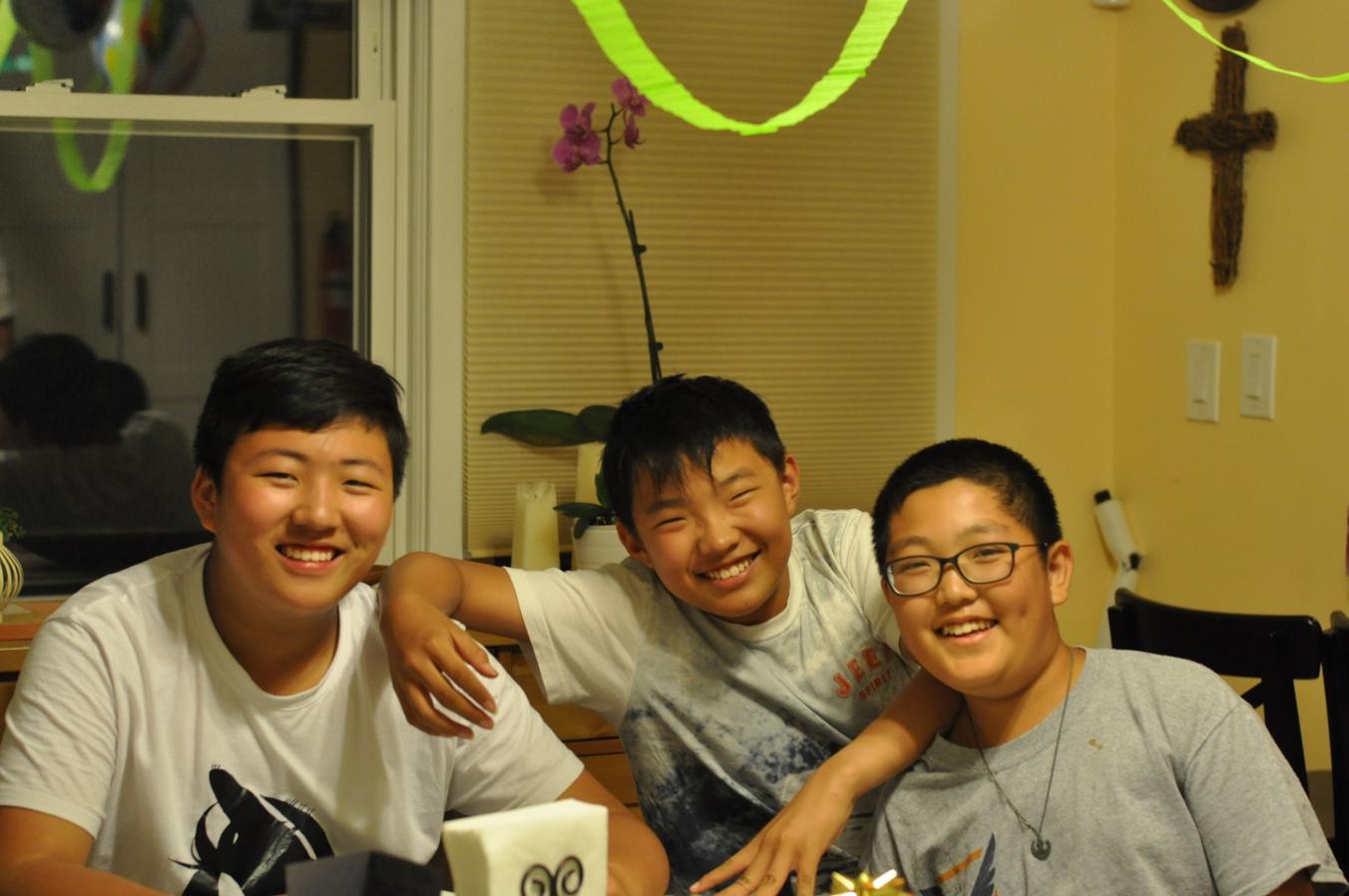 We had a very lovely surprise when our next door neighbors moved away and offered us their trampoline. And the neighbors on the other side of us were getting rid of a bunch of ride-on toys and offered them to us. We've also acquired a grill! Wow, going from a place with no yard to now having a place with a yard that has grass, where we can grill, roast marshmallows, play with water and sand (the "cookies" in the photos are gourmet mud pies by Marica), jump on a trampoline and play for hours — our cup overfloweth!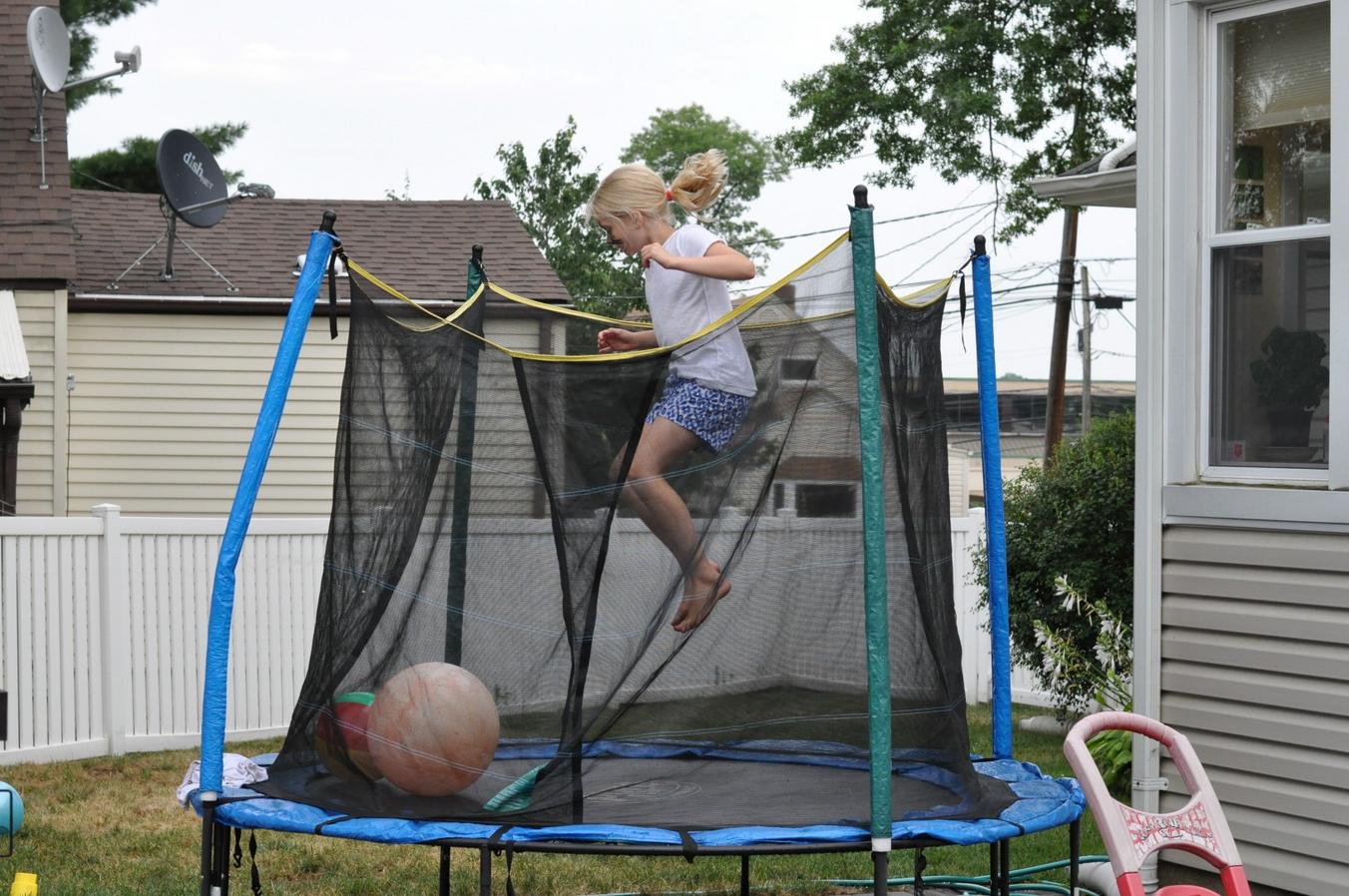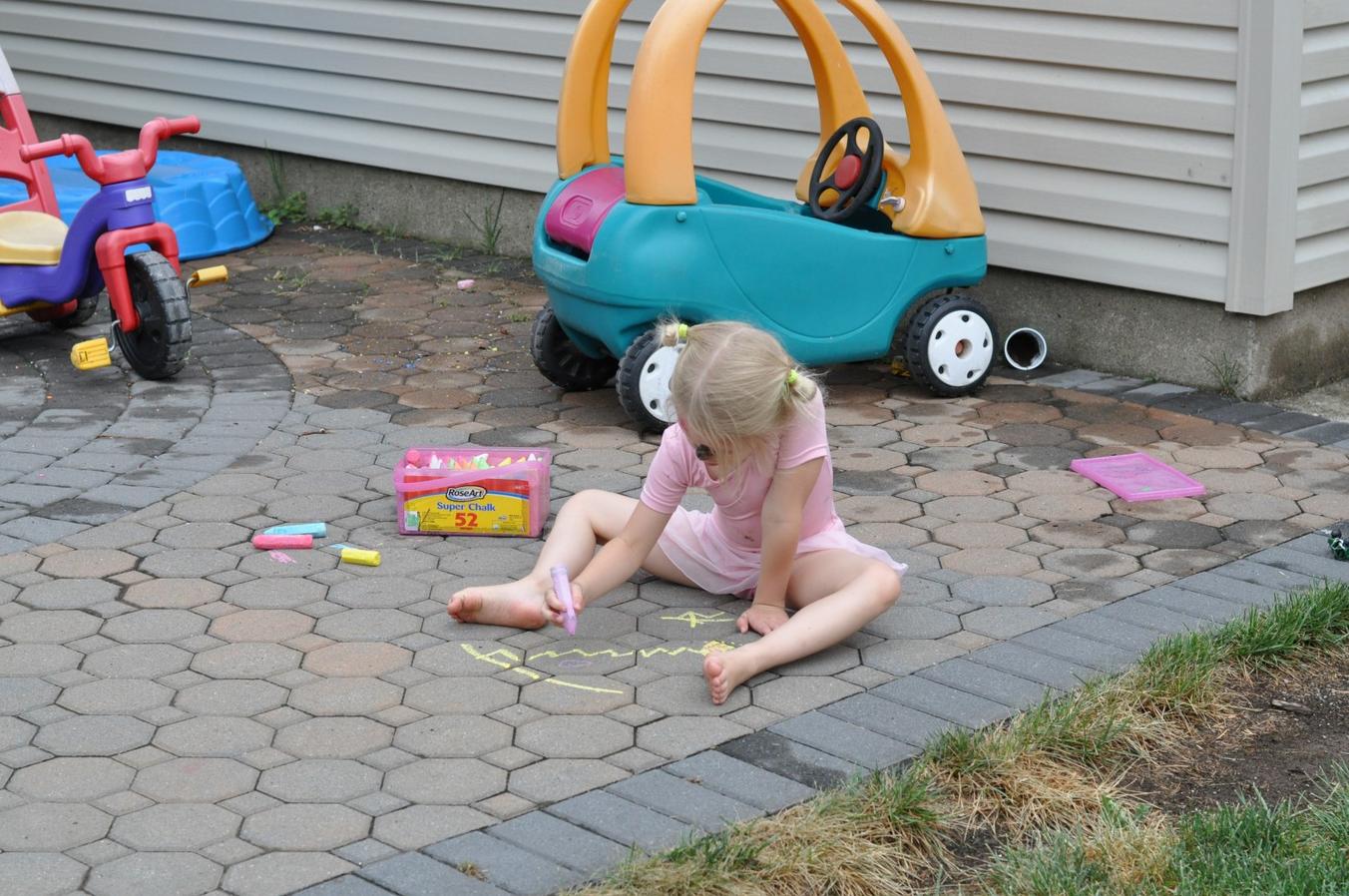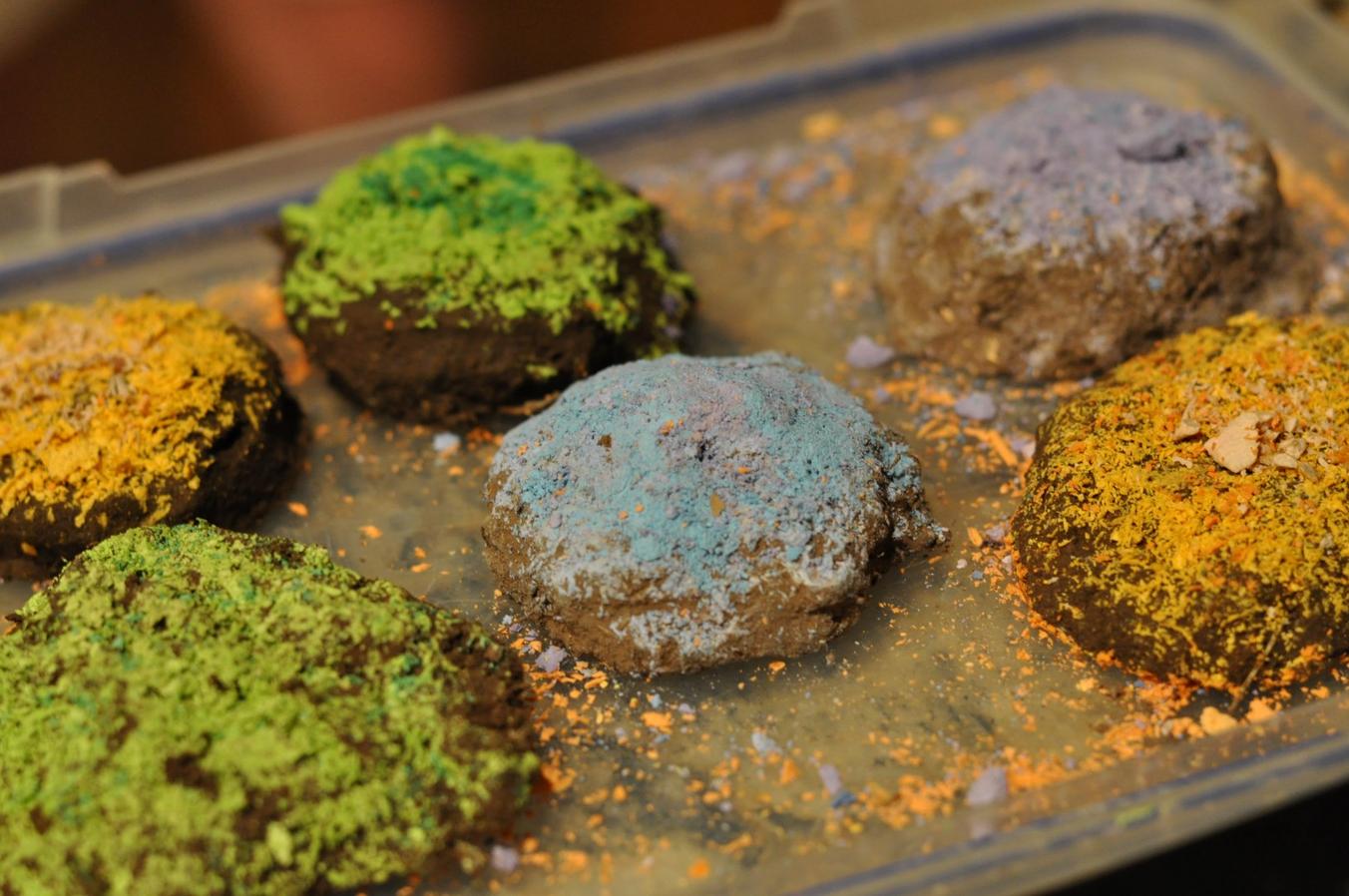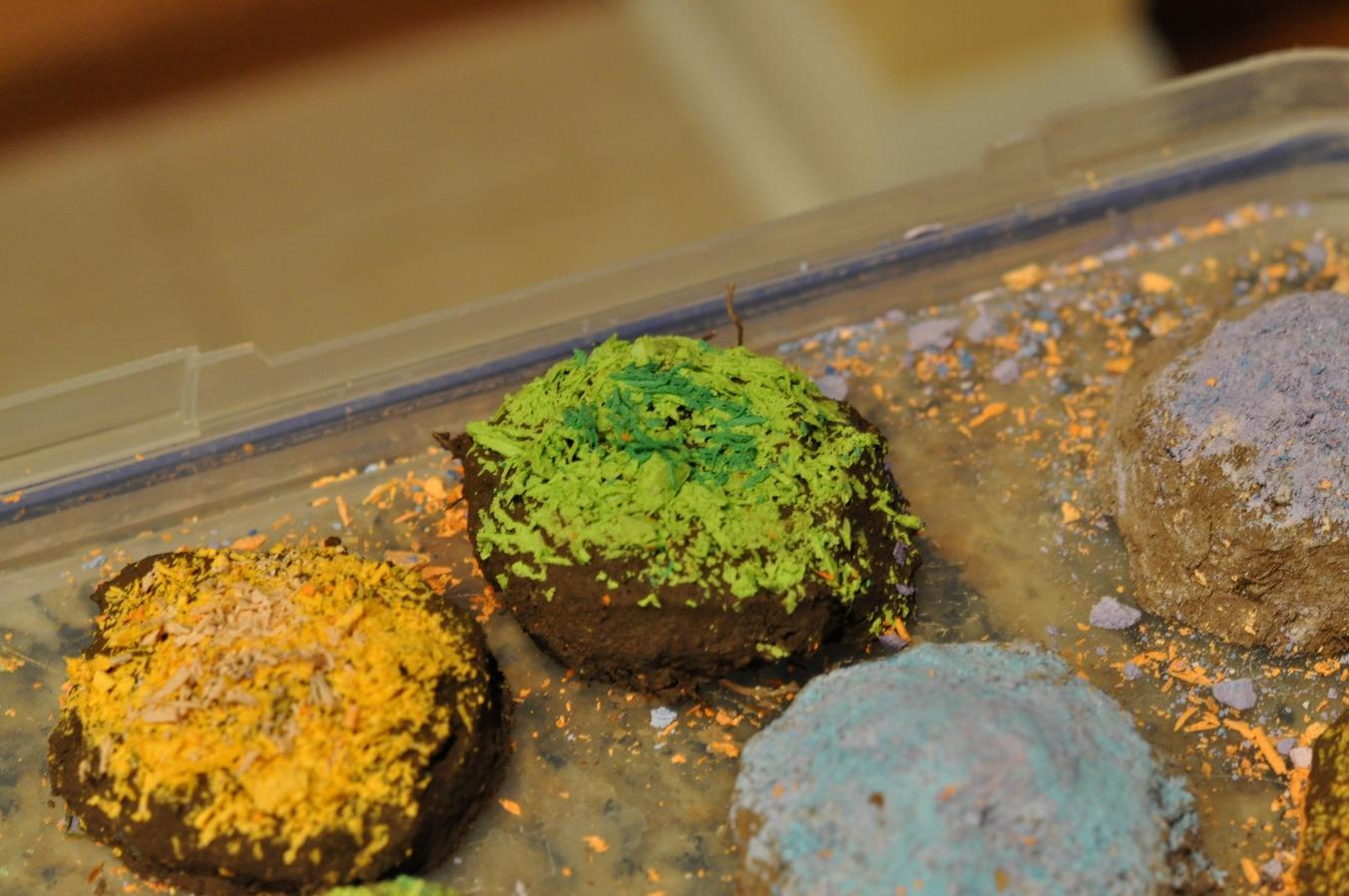 The last weekend of July, Marica and I took the bus down to Philly to spend some time helping Jeremy and Lillian who had just welcomed their second baby into the world. We cooked up a storm and stocked their freezer and got lots of lovely baby cuddles too.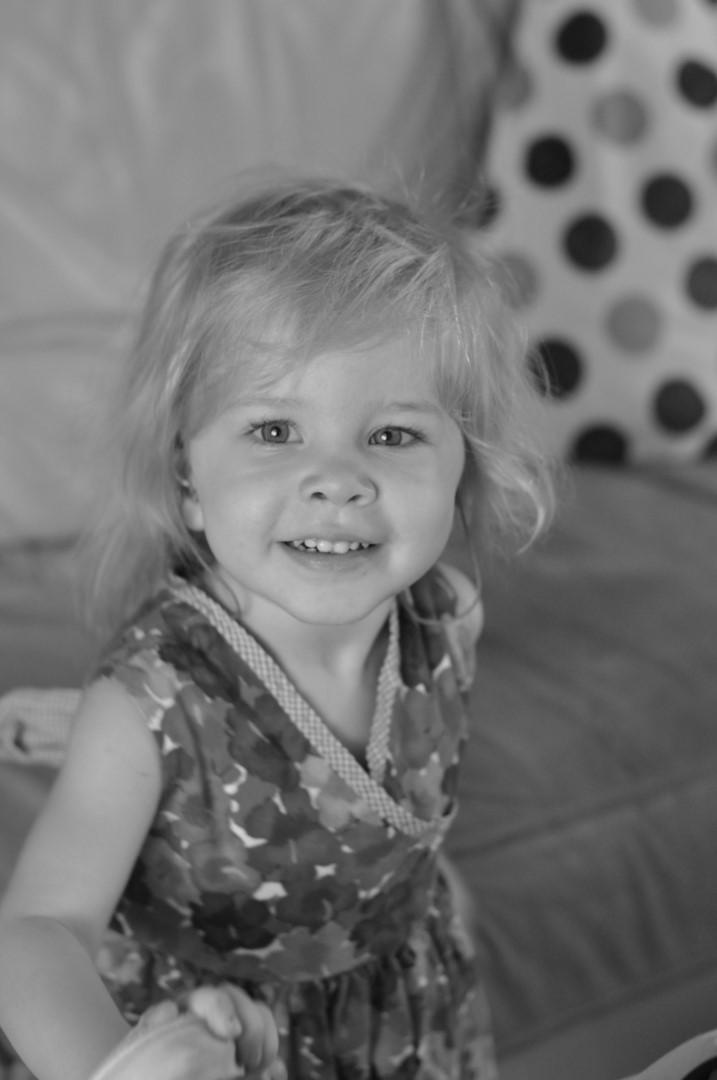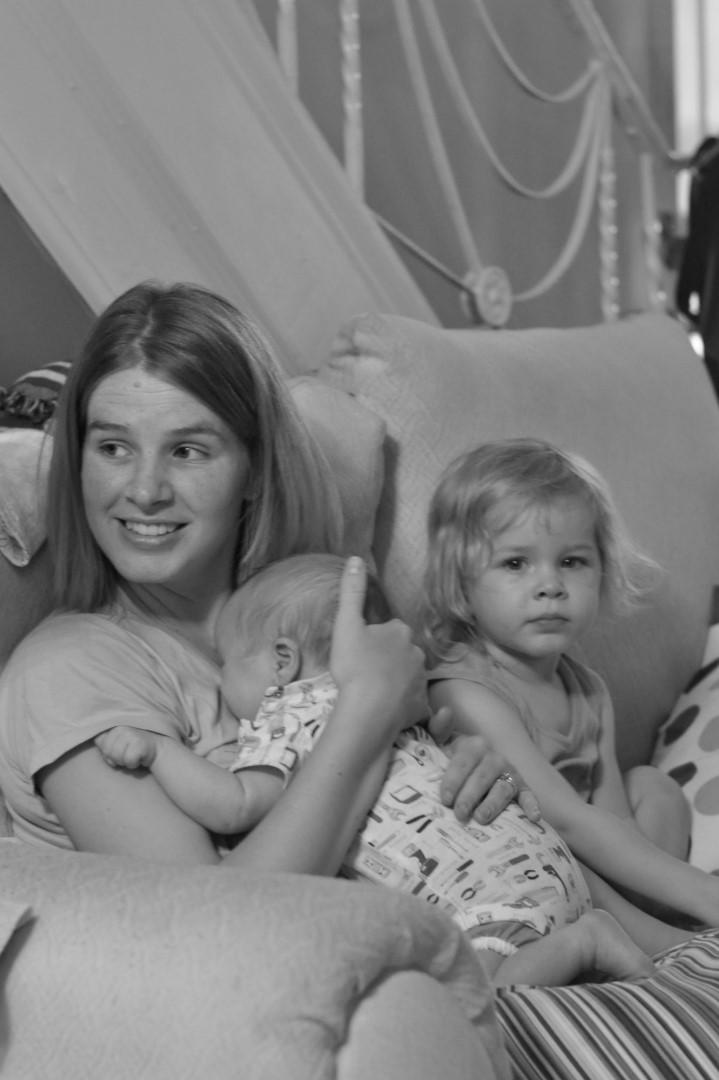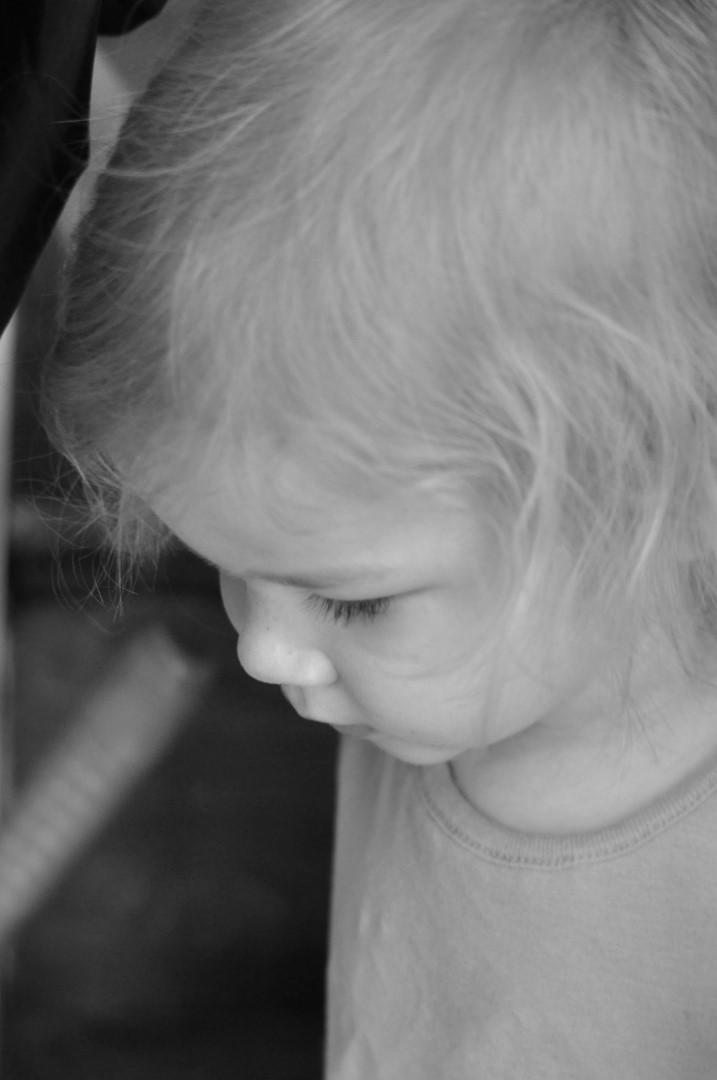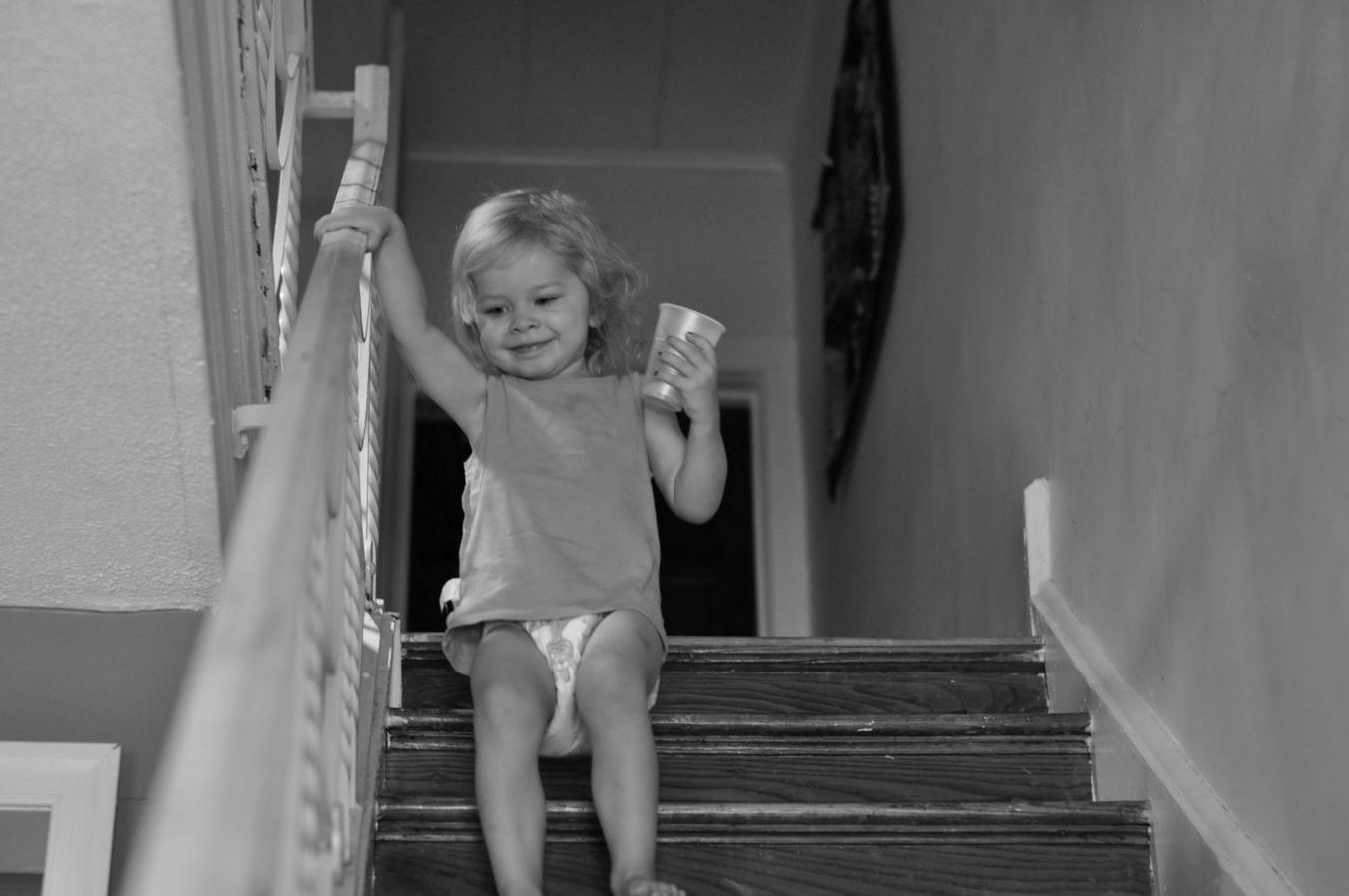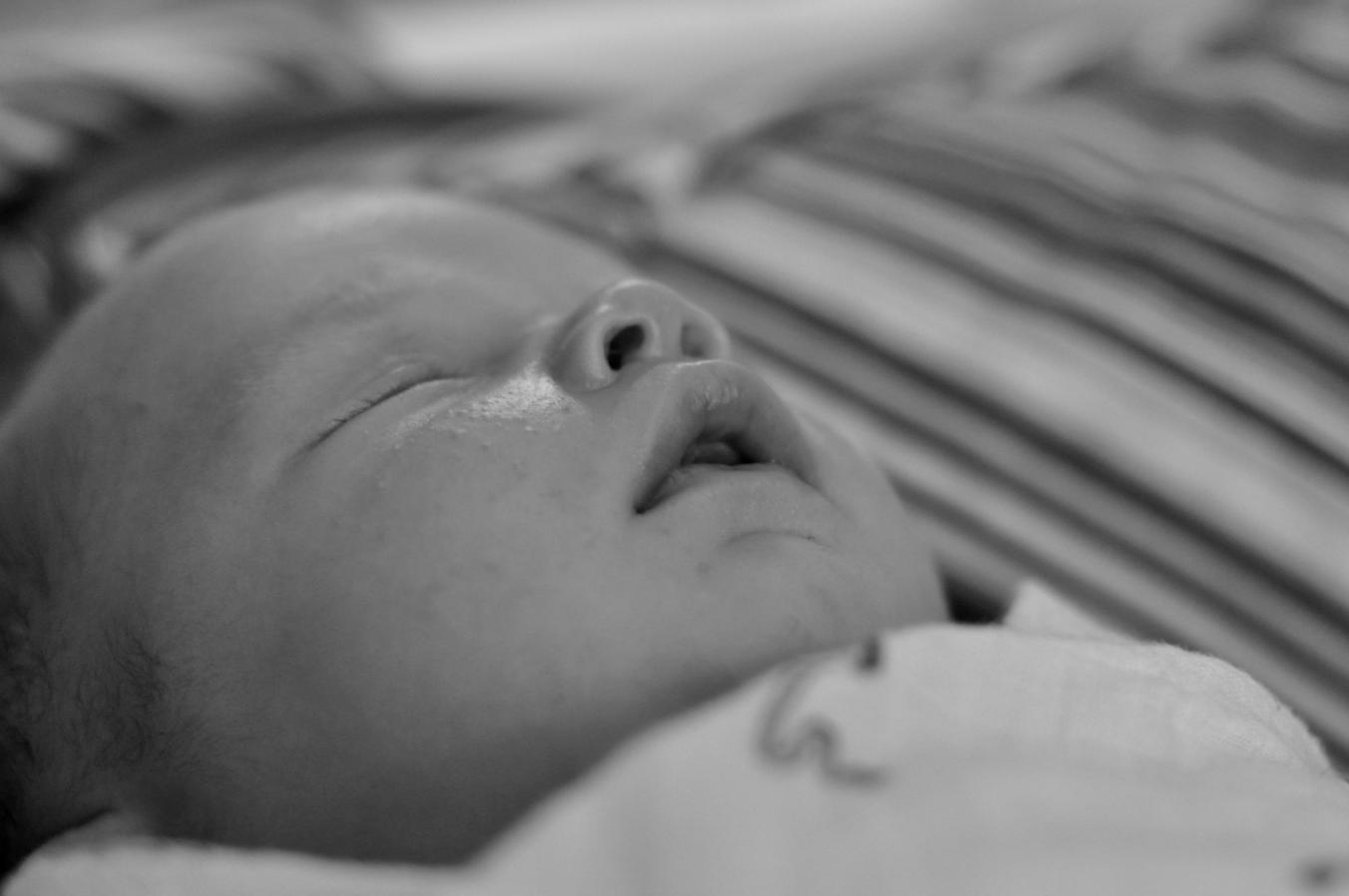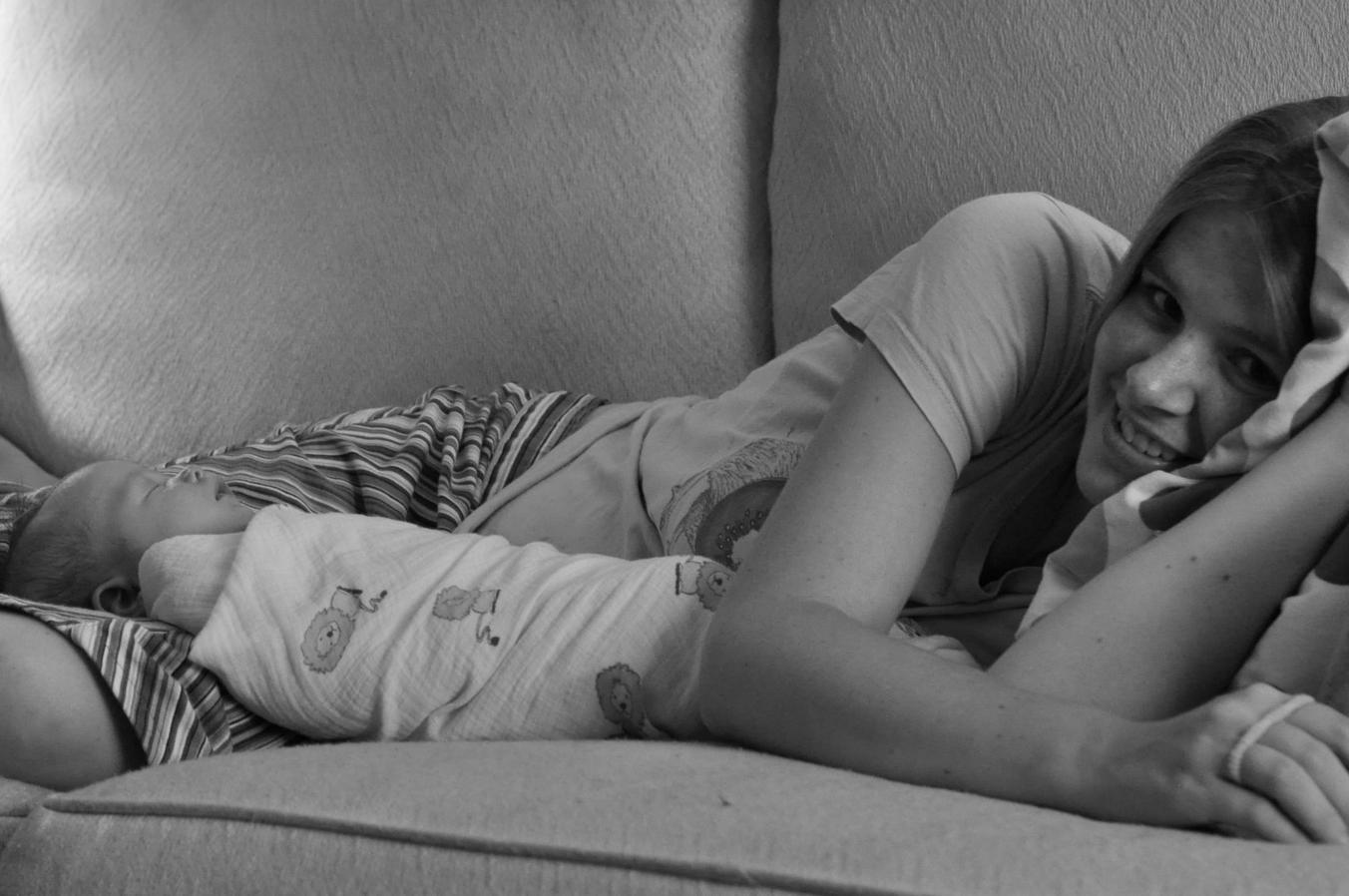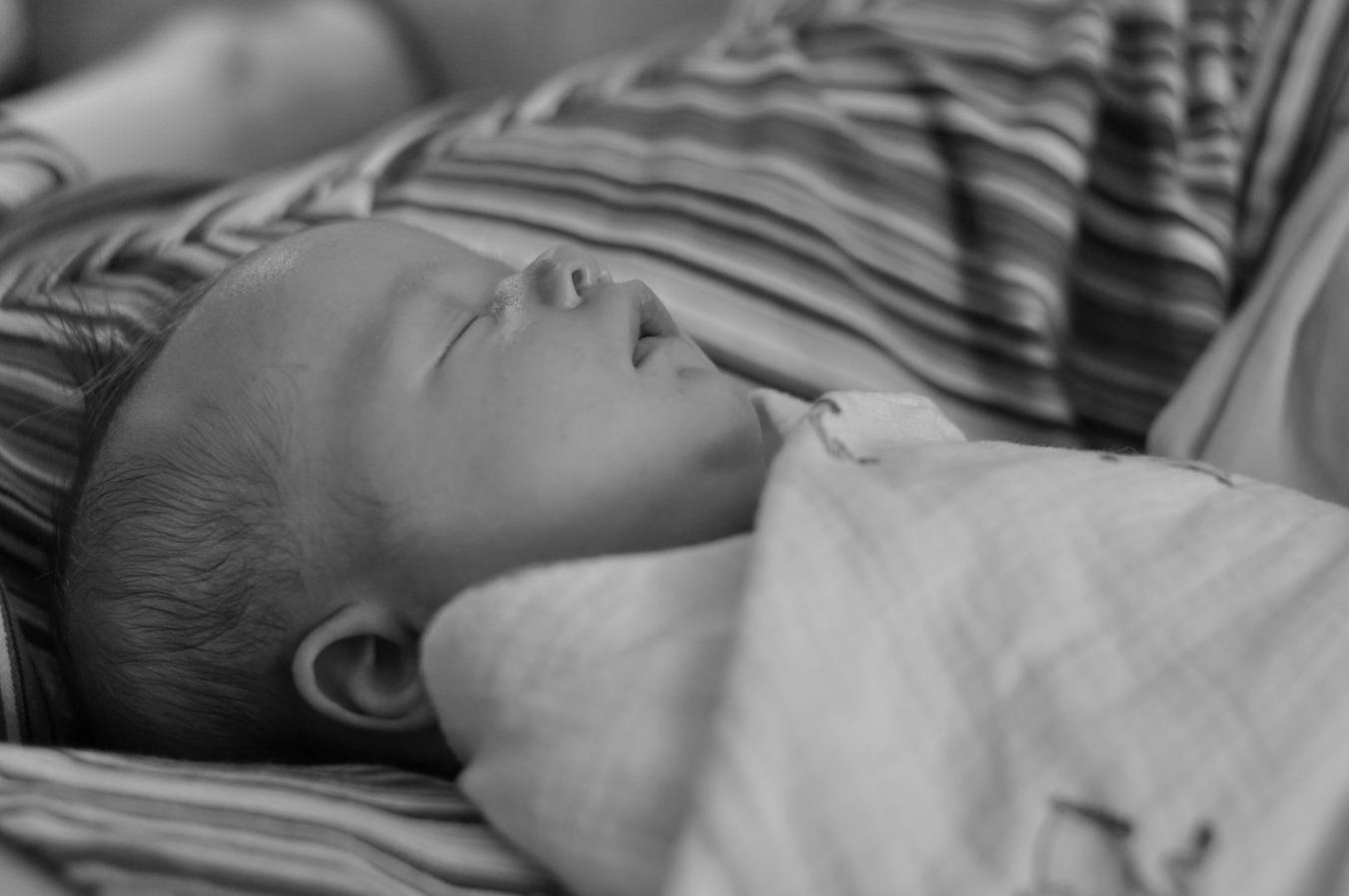 The girls also did a week of VBS for a week (Vacation Bible School) at a church about 20 minutes from our house that they thoroughly enjoyed. That gave Laurelin and me a week of mornings to just hang out as the two of us, which was quite fun for a change! The rest of the month was so full of activity, it was nice to sometimes just slow down and let them play, and to have cups of tea and cake. :-)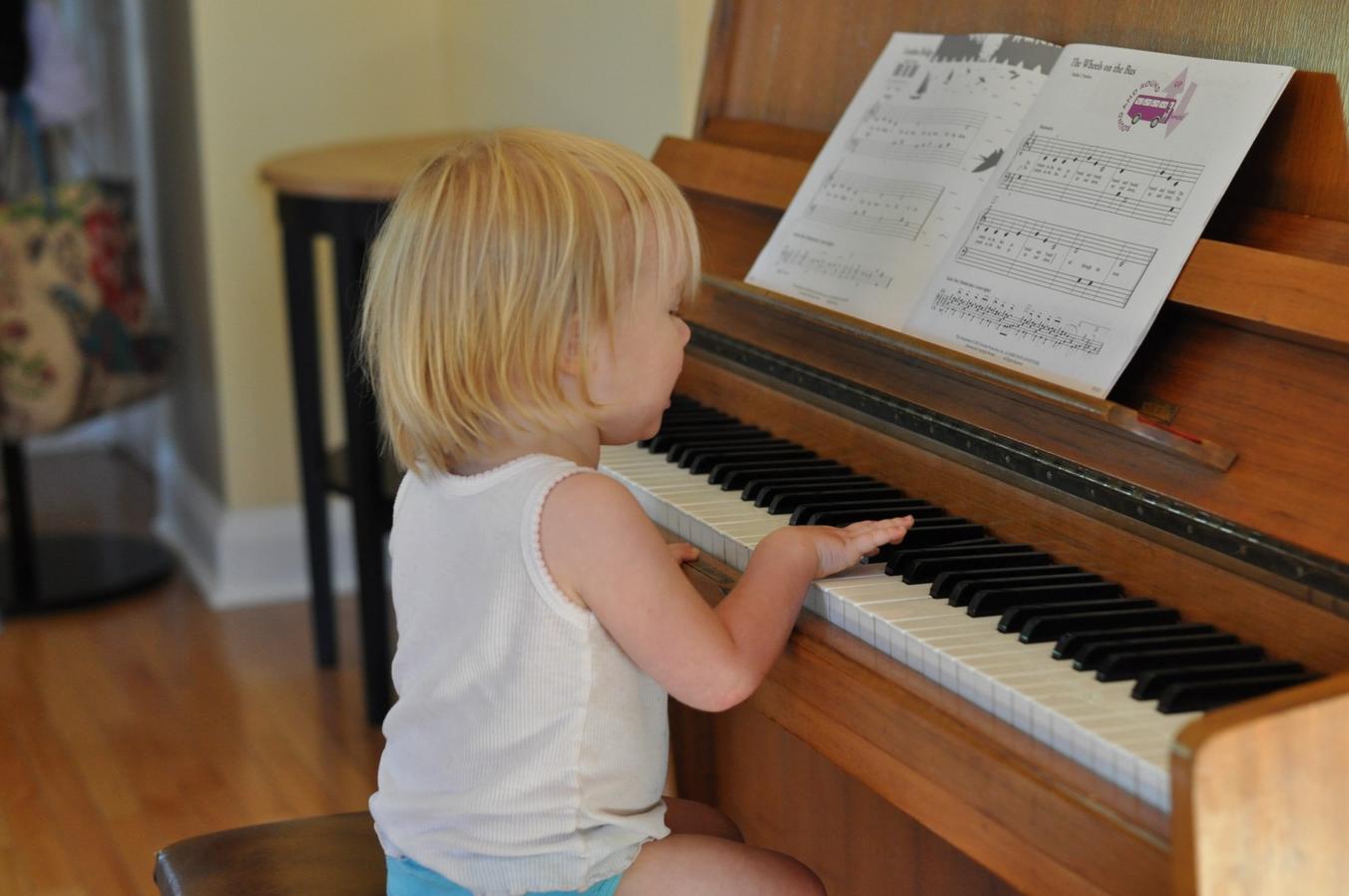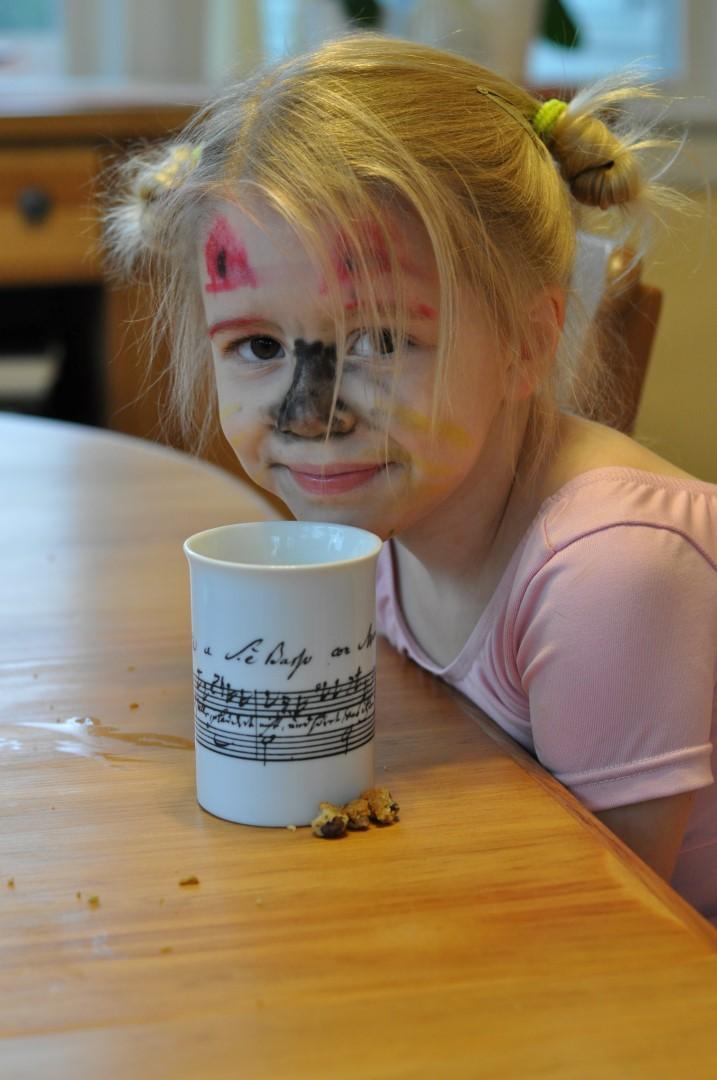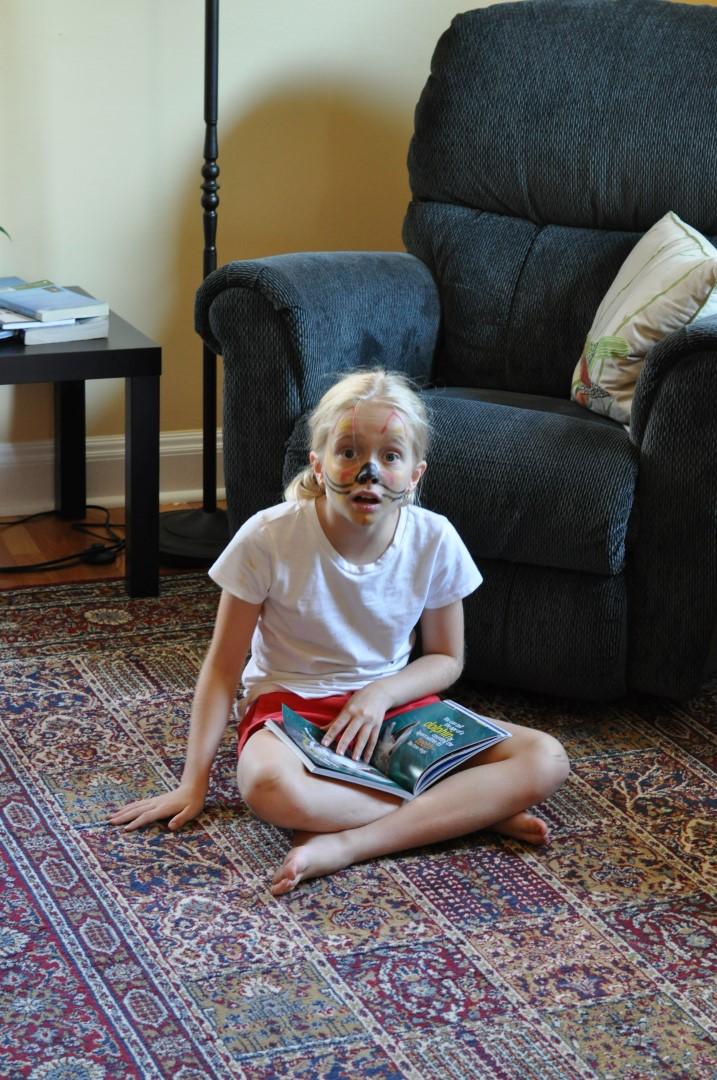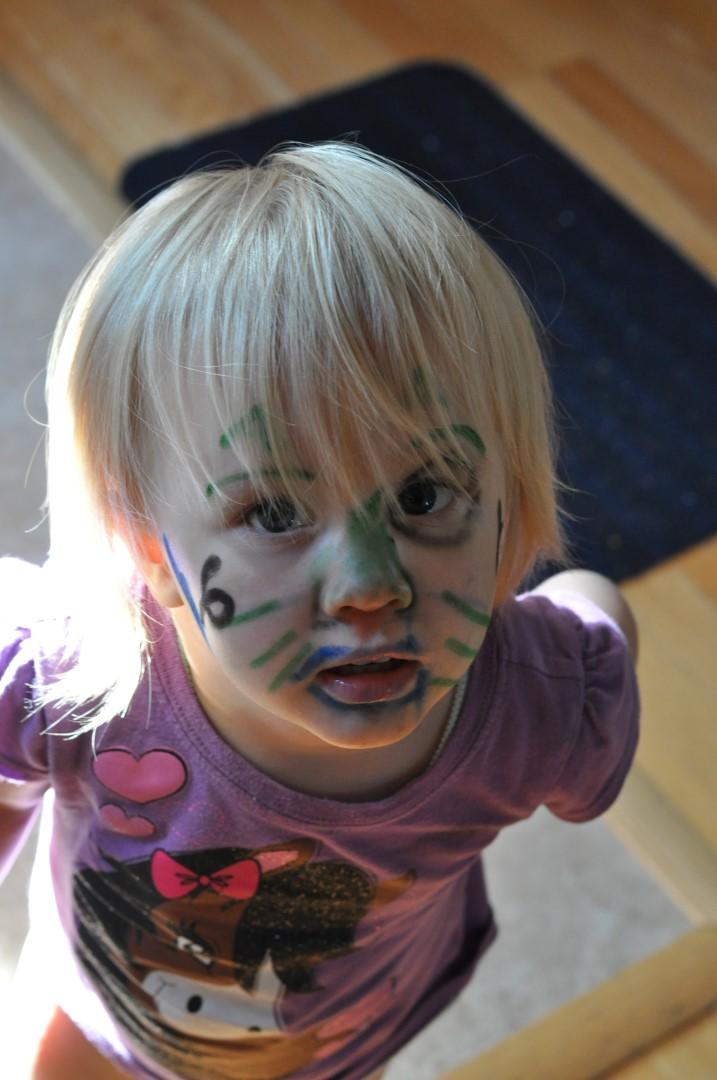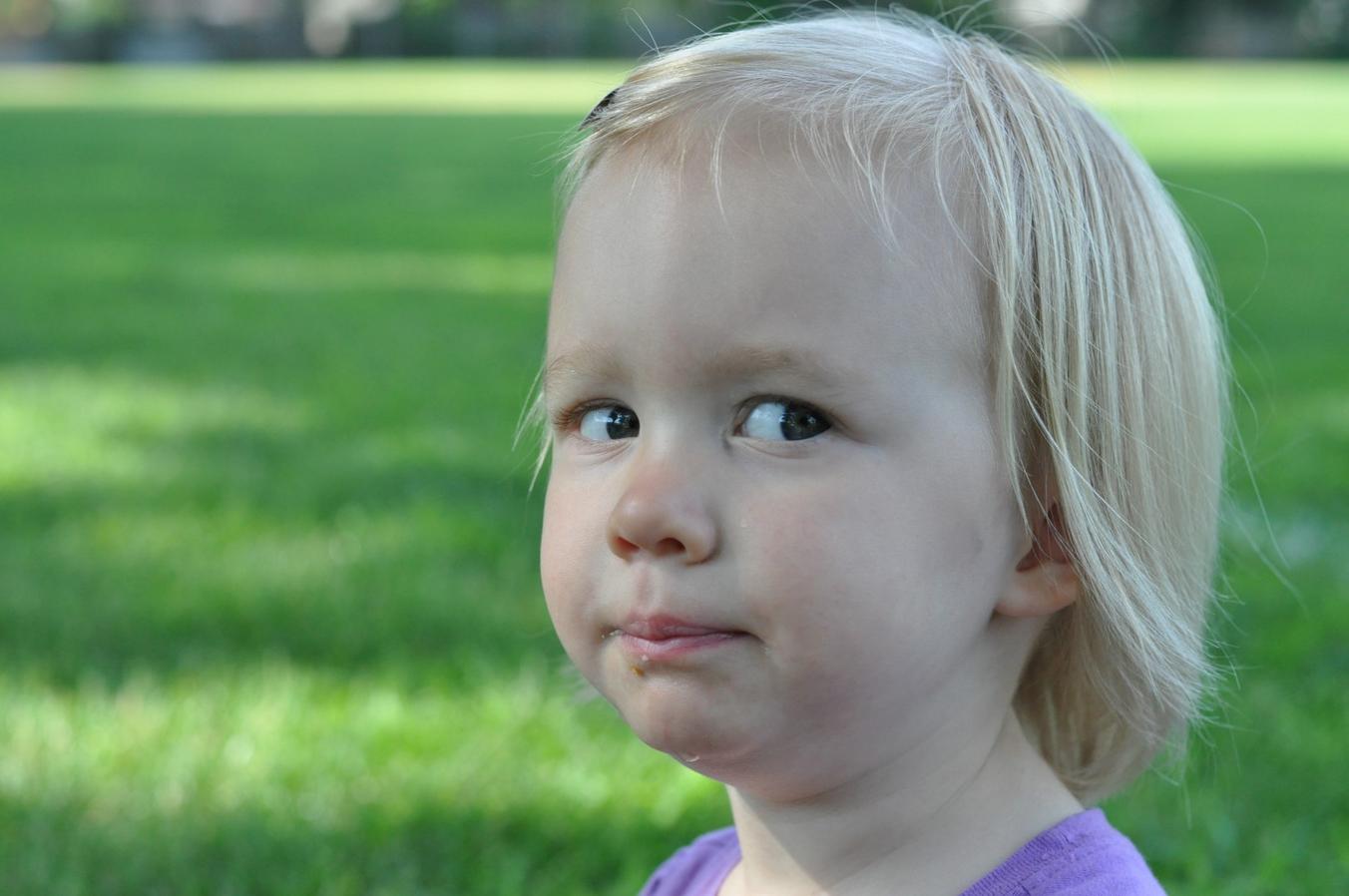 The summary of summer, to be continued.