Ben's cousin Sharon visited us over Memorial Weekend, and we had a lot of fun packing in as much sight-seeing as was practical! Here is some photographic evidence.
We walked the Brooklyn Bridge,
sat on cool seats on the way to the Ferry terminal,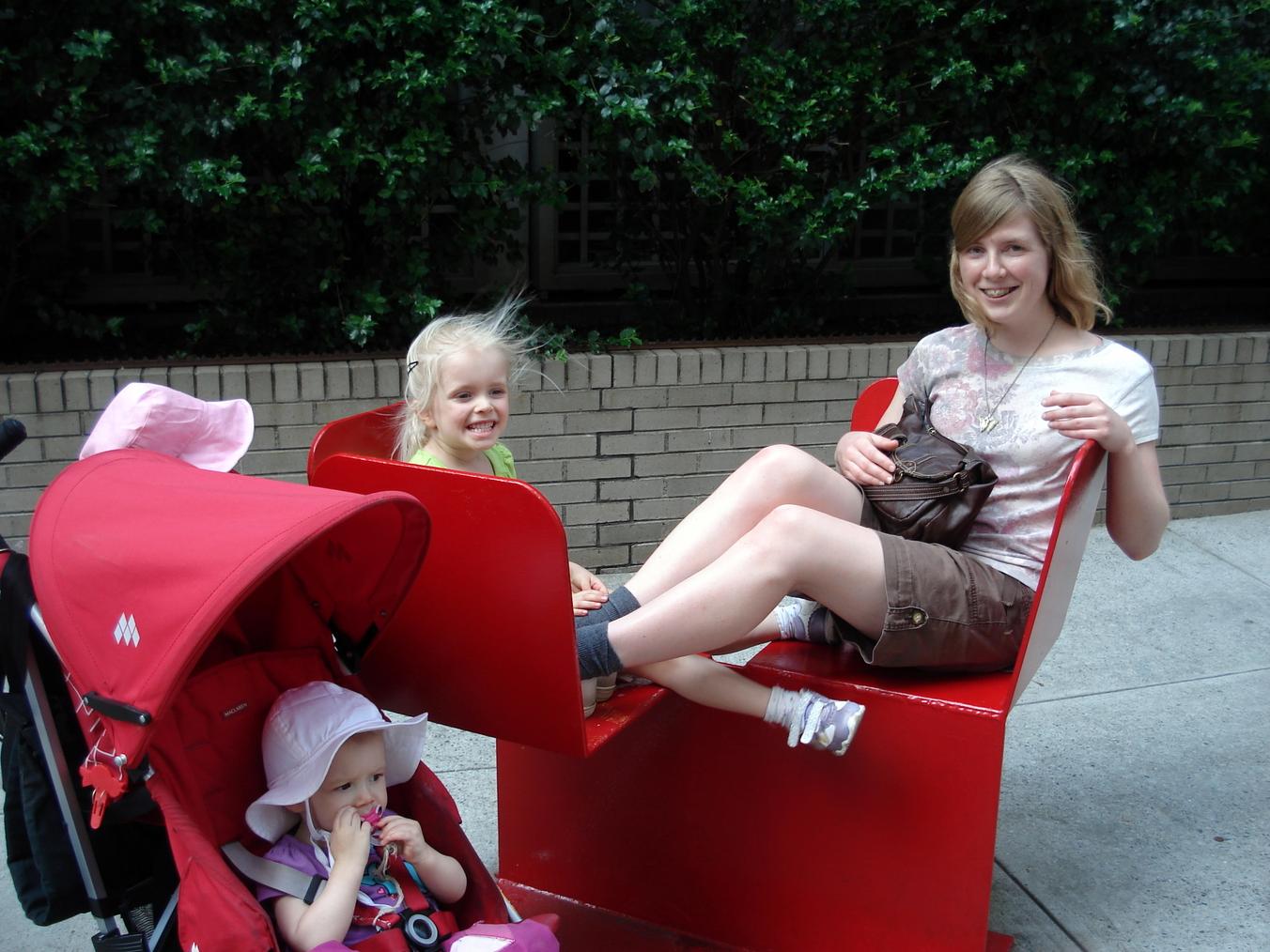 walked through the Financial district,
and Wall Street (we even went inside Tiffany & Co.!),
took the Staten Island Ferry to see the Statue of Liberty (it was a strangely hazy day),
and met Ben for dinner. Of this I forgot to take a photo.
Next day we went to Central Park and Times Square. At Times Square they had this cool sand sculpturing thing going on.
Proof that Sharon has experienced Times Square. It's a crazy place, but fun!
We were so glad you could come and visit, Sharon! We really enjoyed getting to know you better and showing you around. Tankyoo cammagen!