The last weekend in June, we had two of Ben's cousins, Chris and Laura Lee, visit us from Texas. That weekend was a real blast! Packed full of sight-seeing and talking and fun! Here's some of what we did with them:
We showed them the NYC skyline from across the river at night,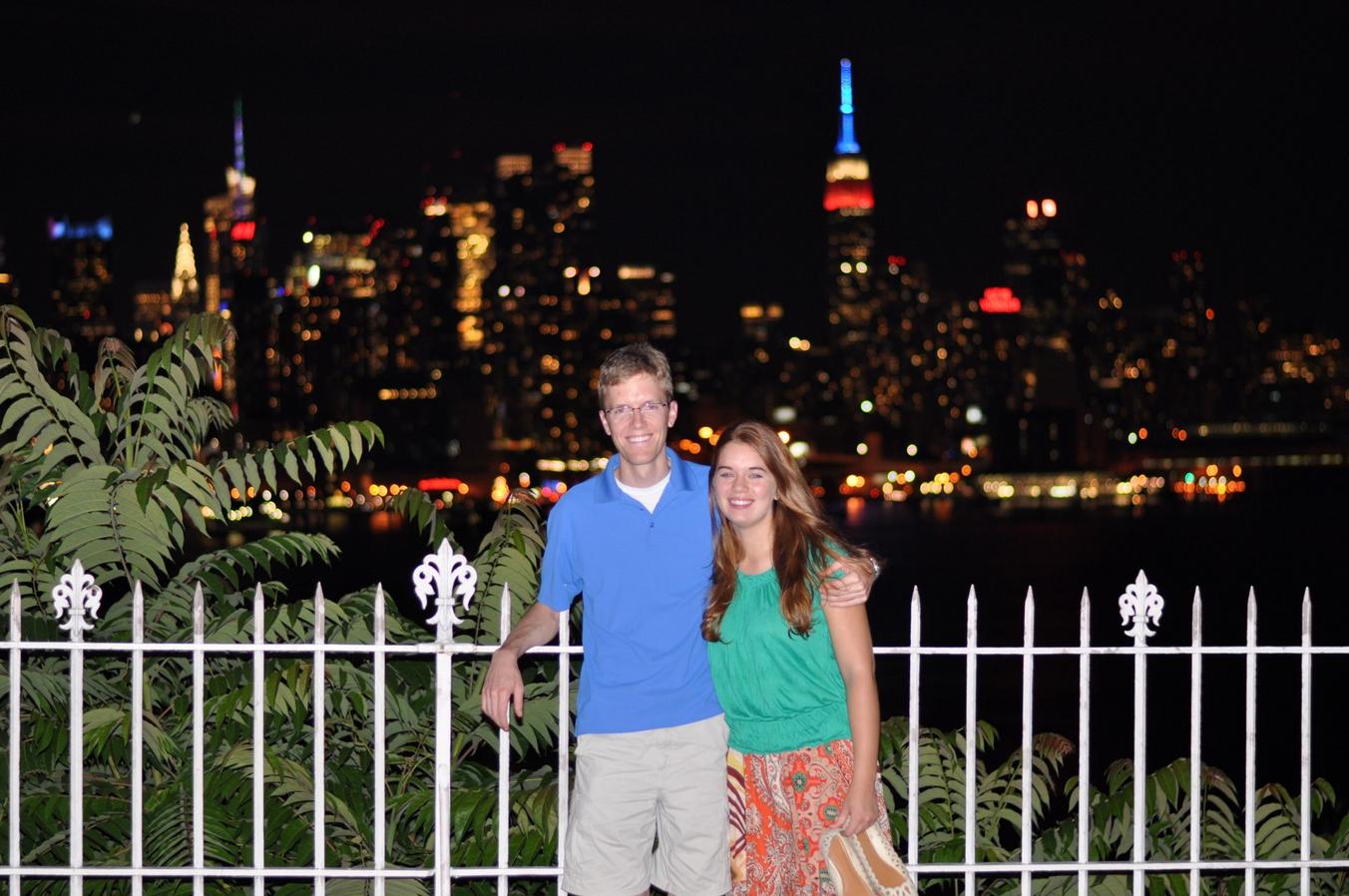 we rode the subways,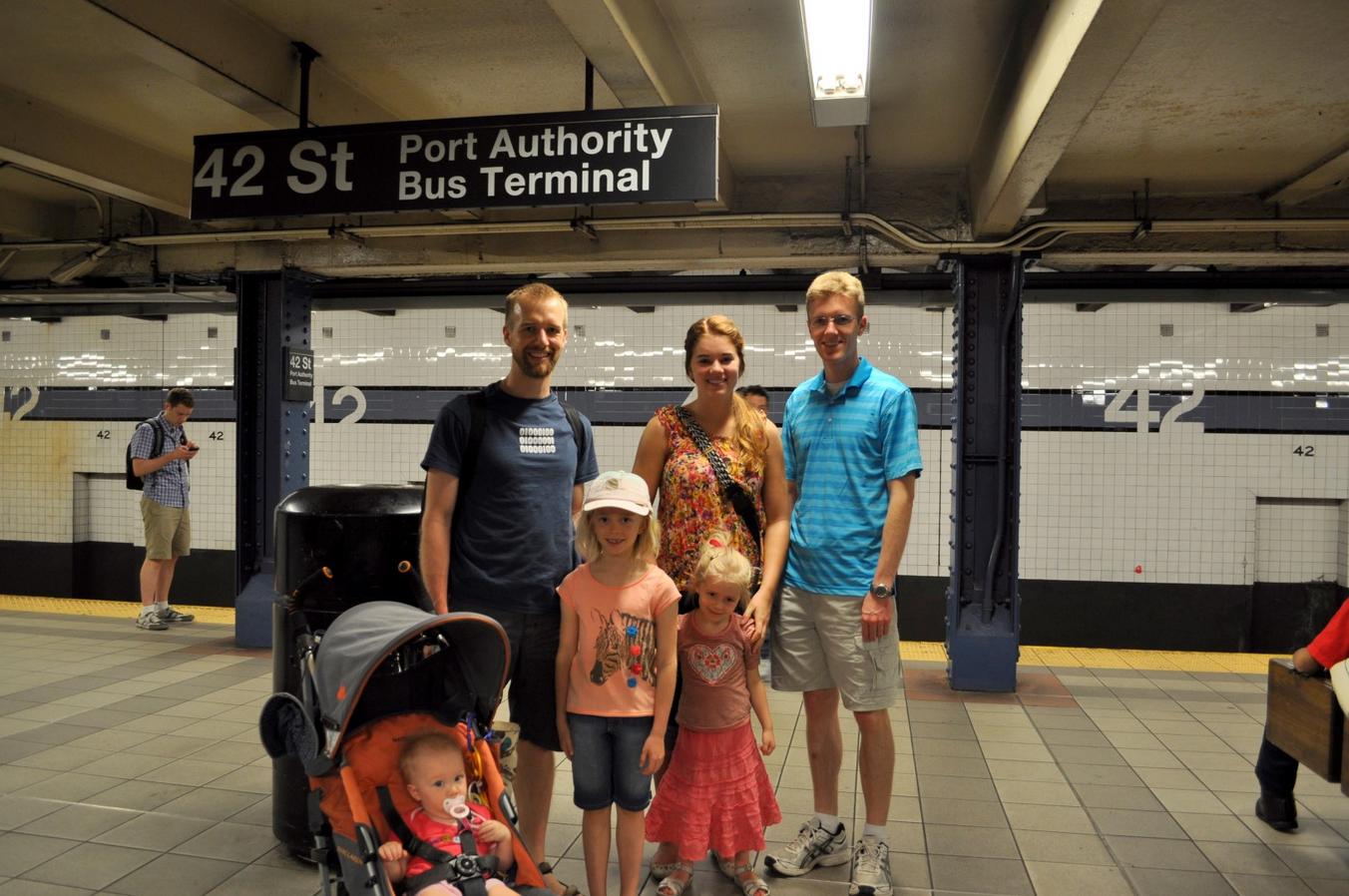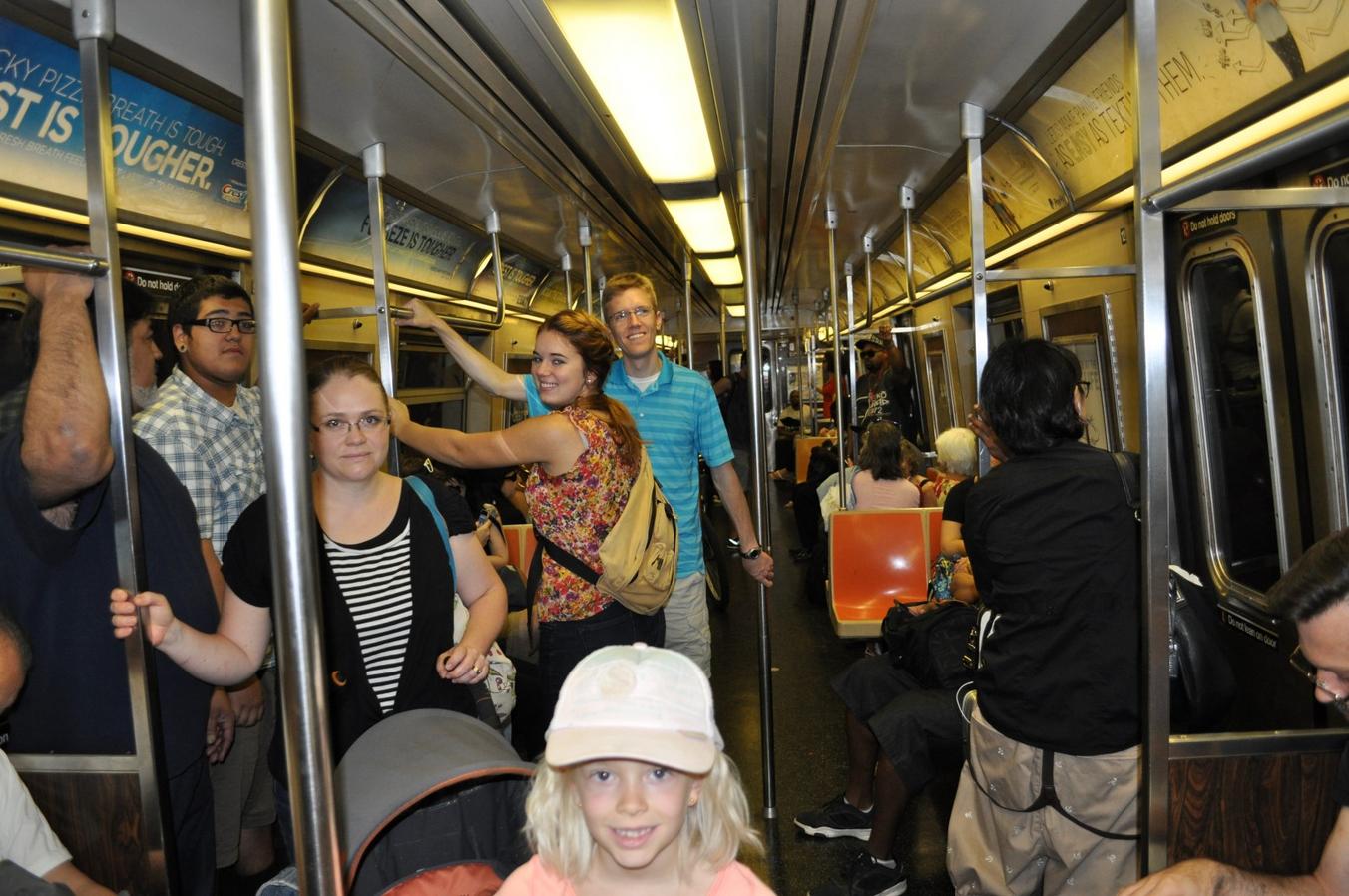 walked the Brooklyn Bridge,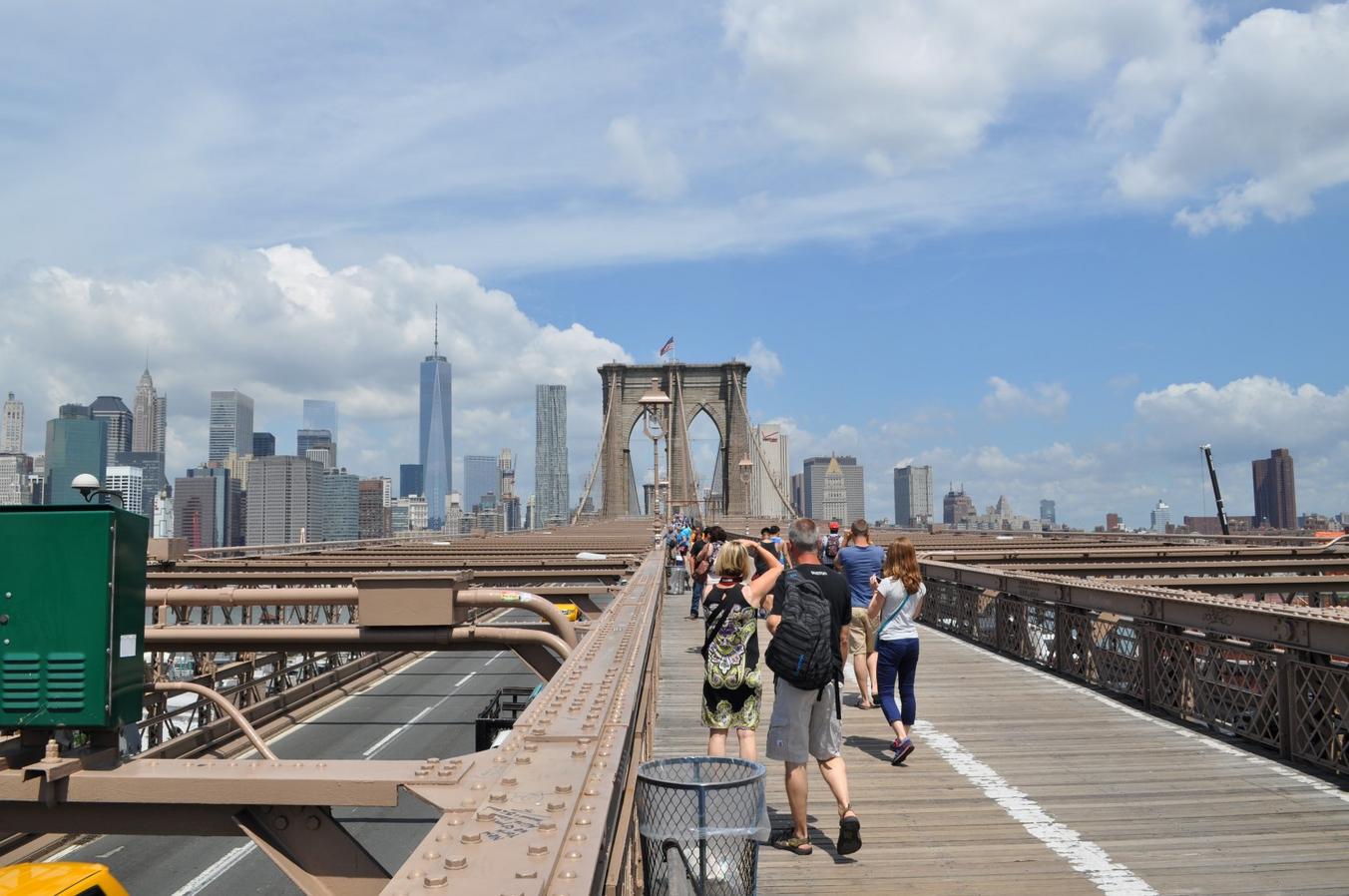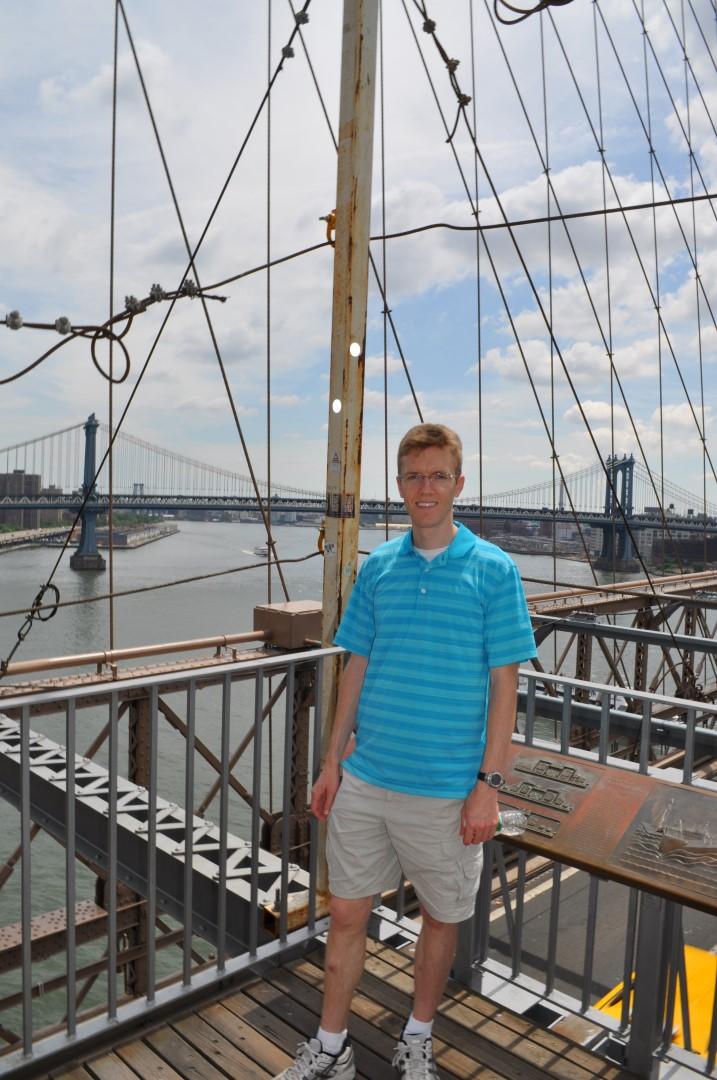 took the Staten Island Ferry to see the Statue of Liberty,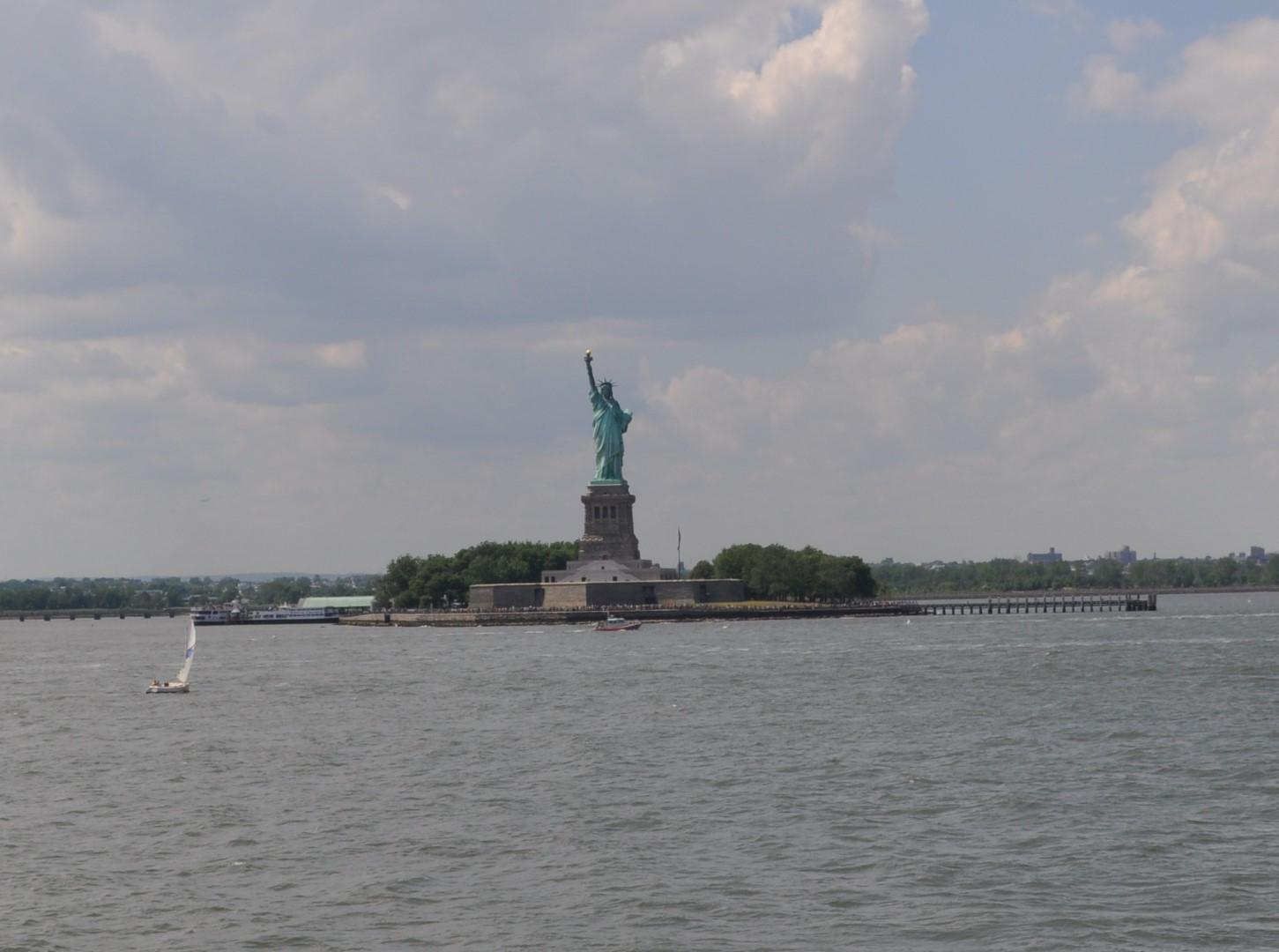 and we went to the World Trade Centre memorial.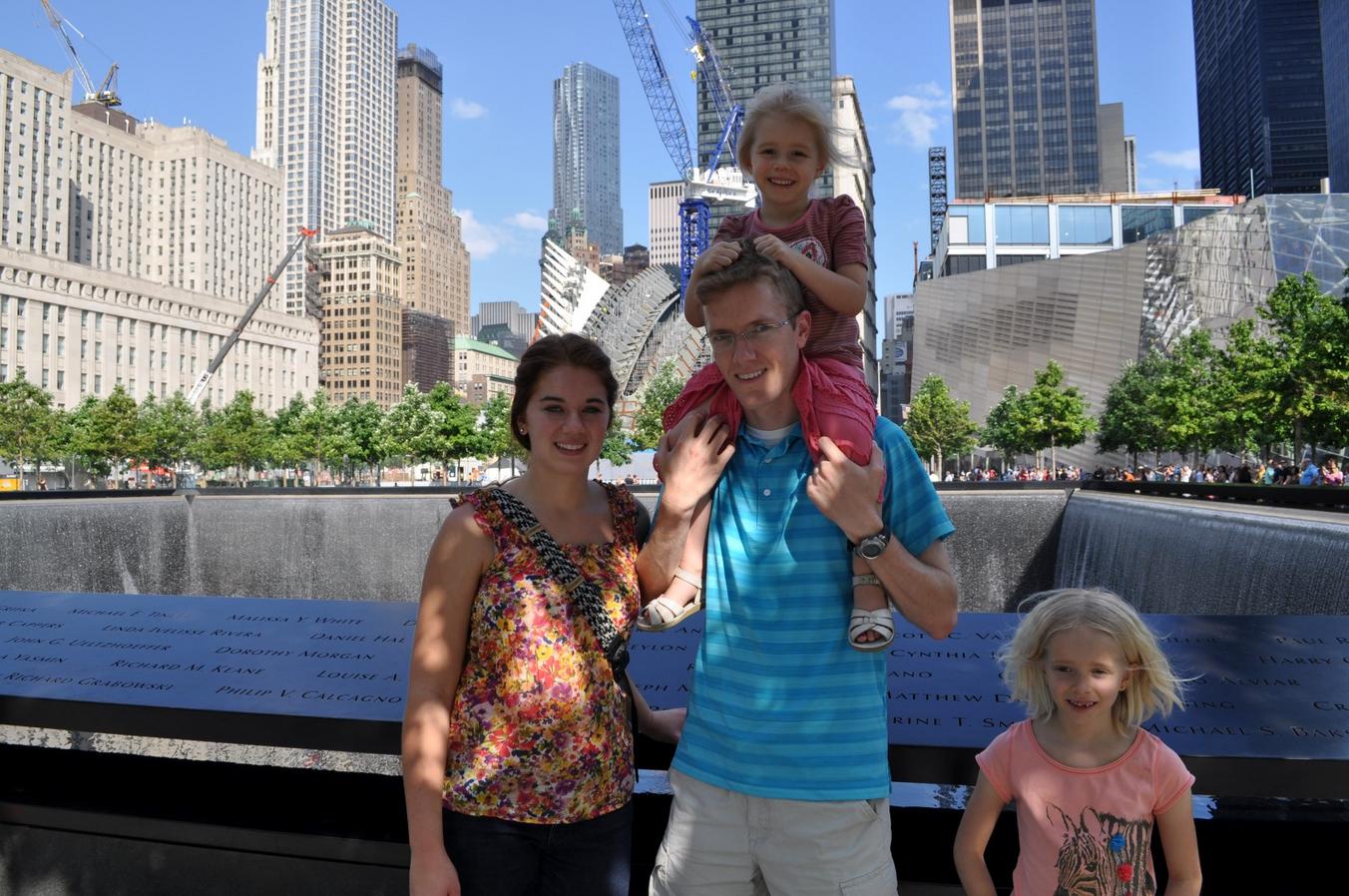 Look, the Freedom Tower is finished on the outside!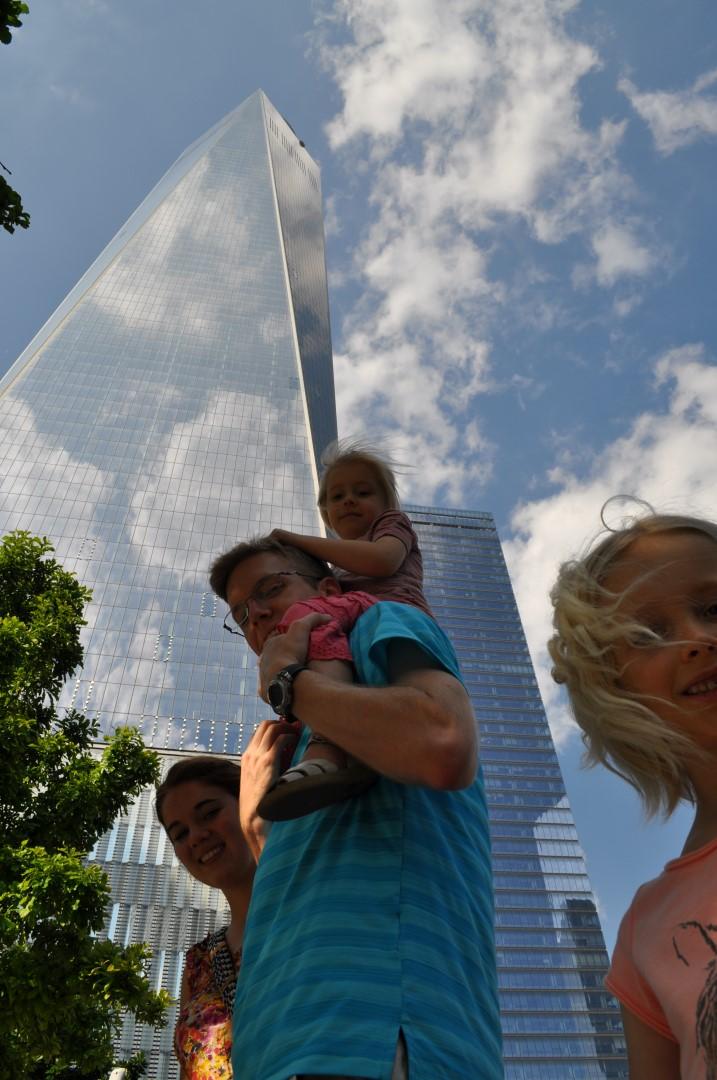 We went to the Intrepid,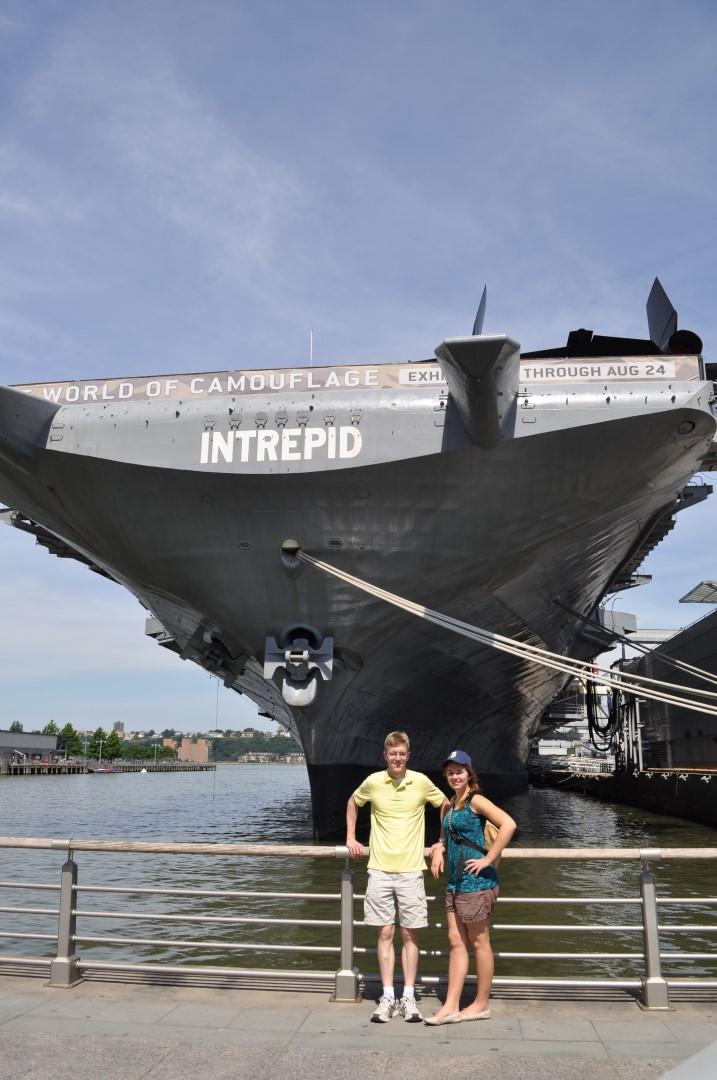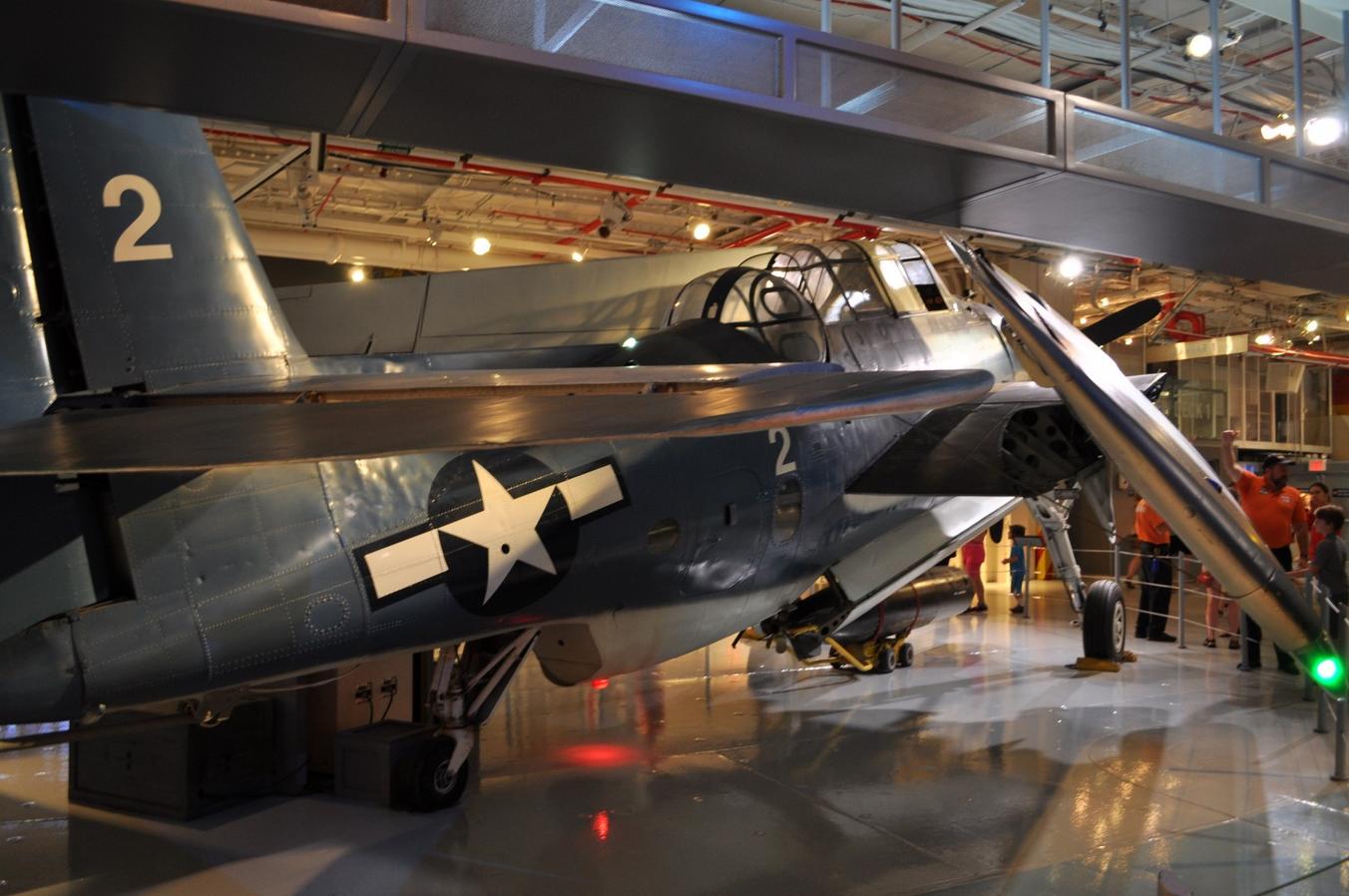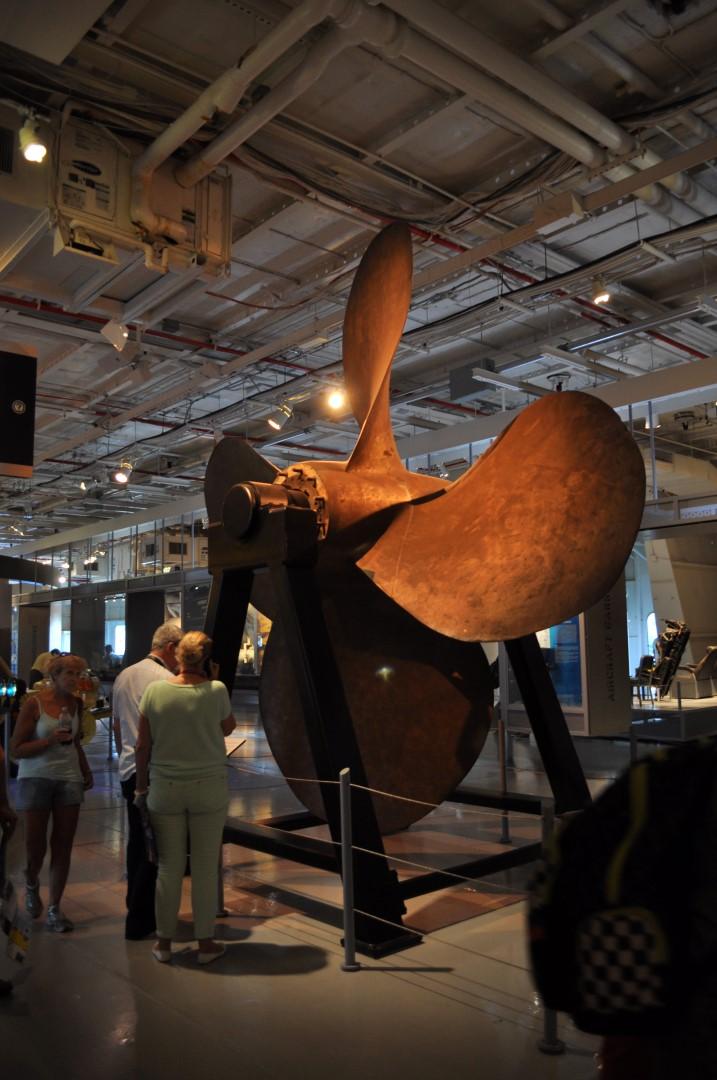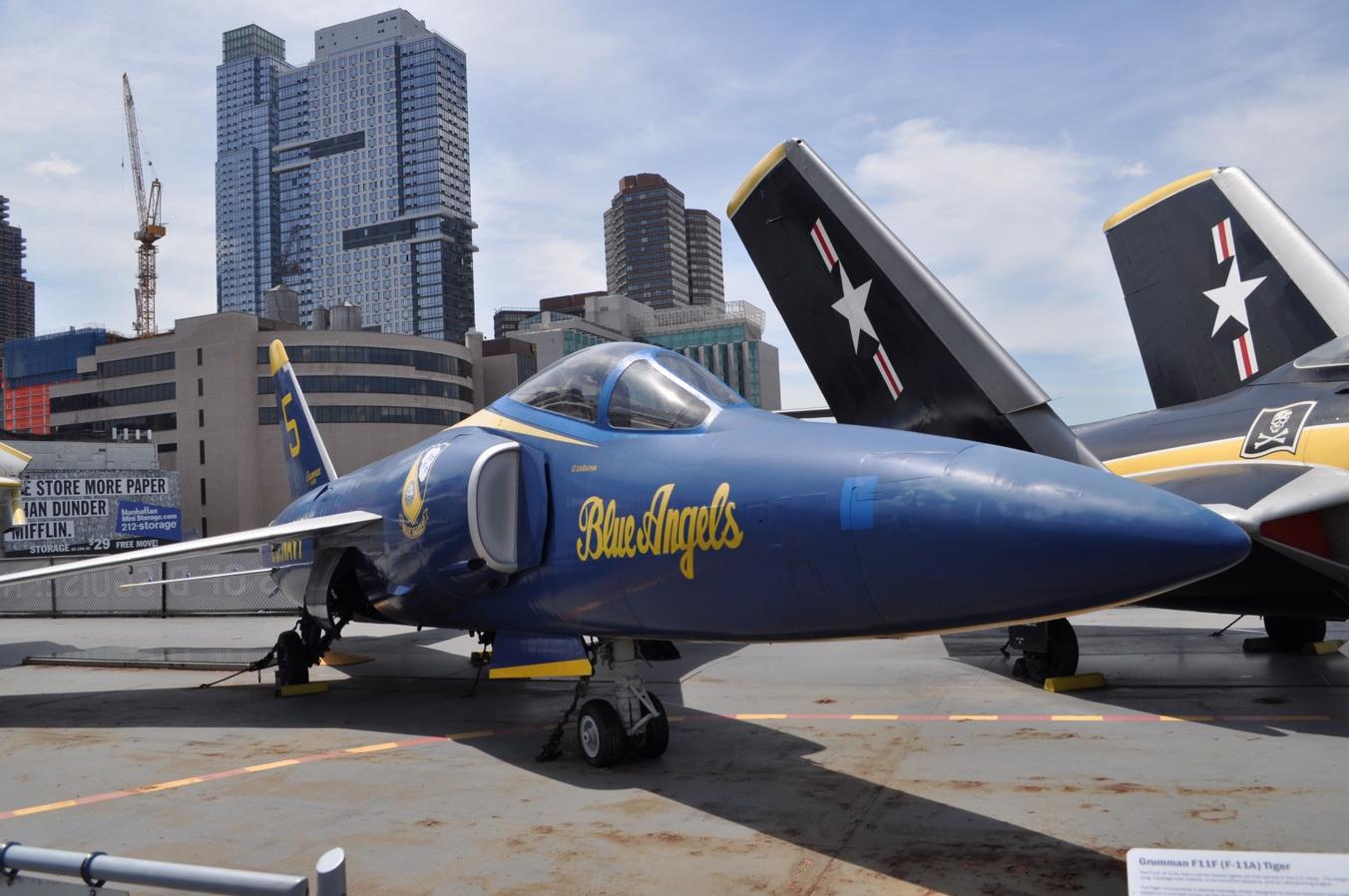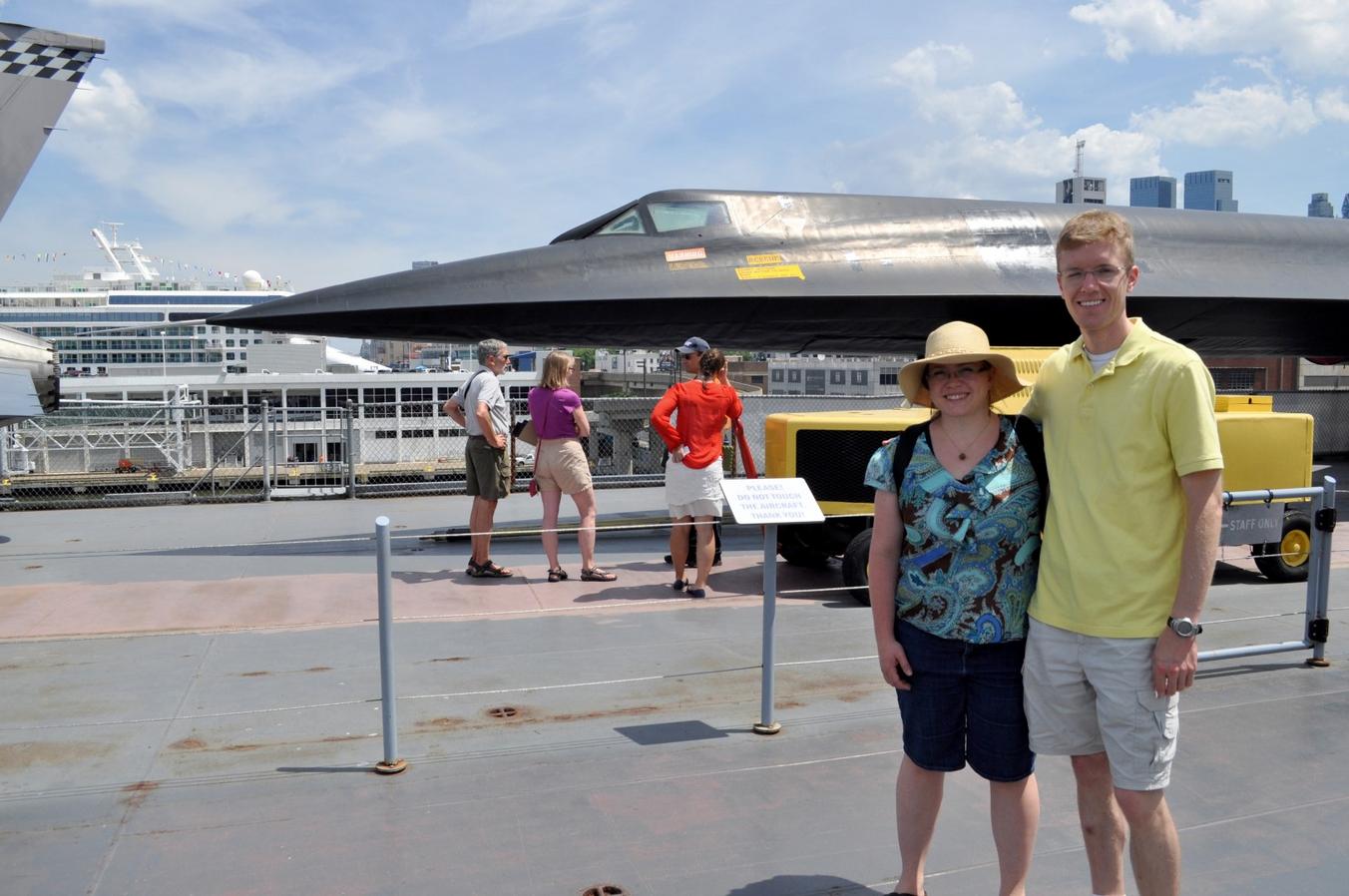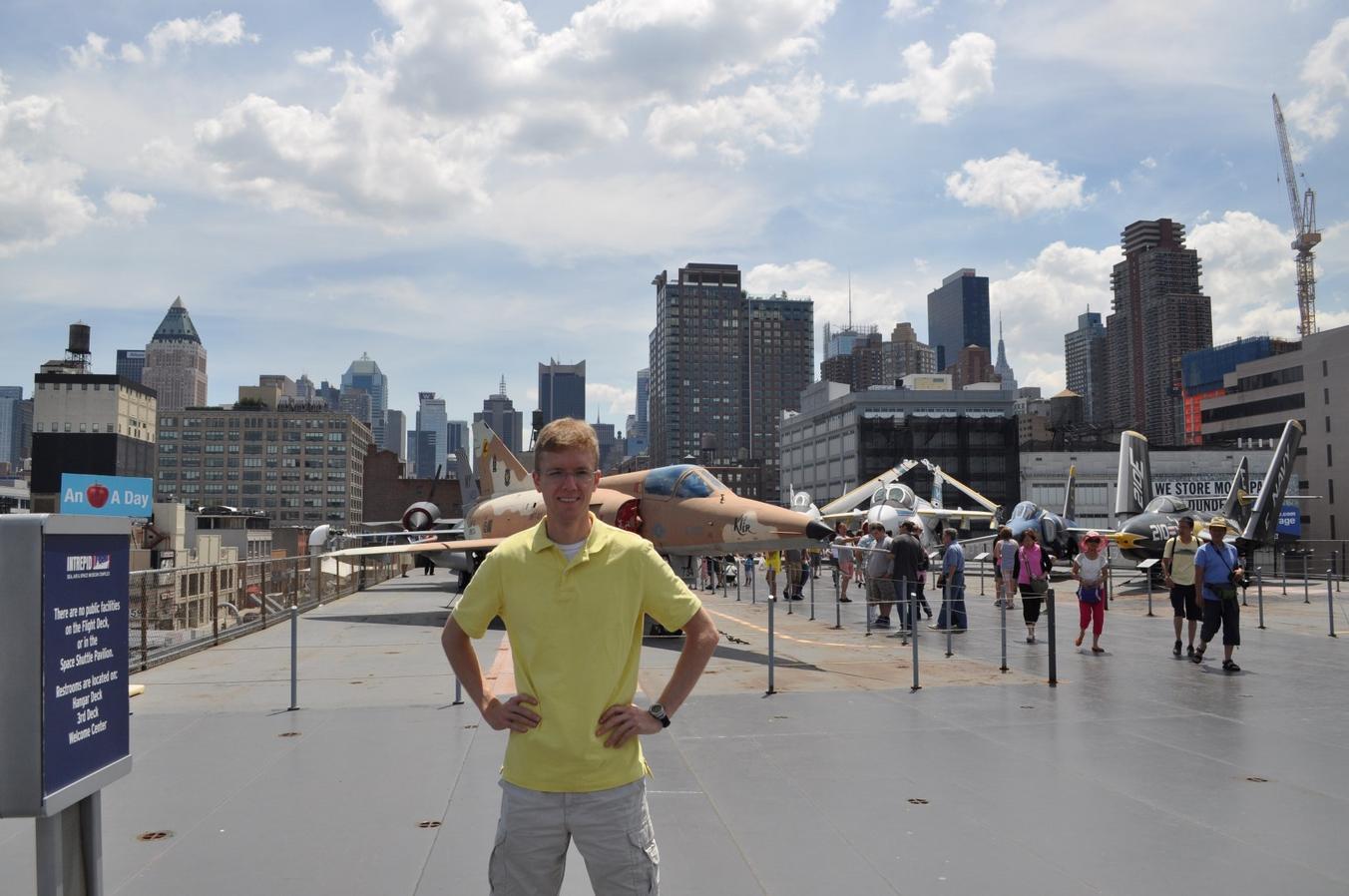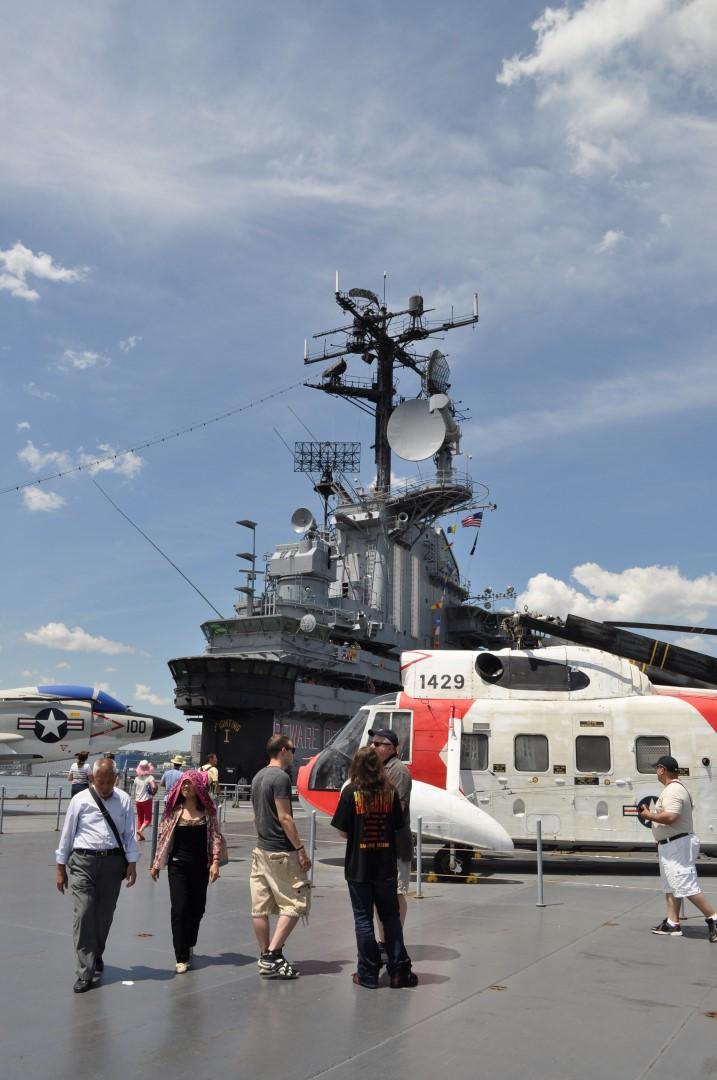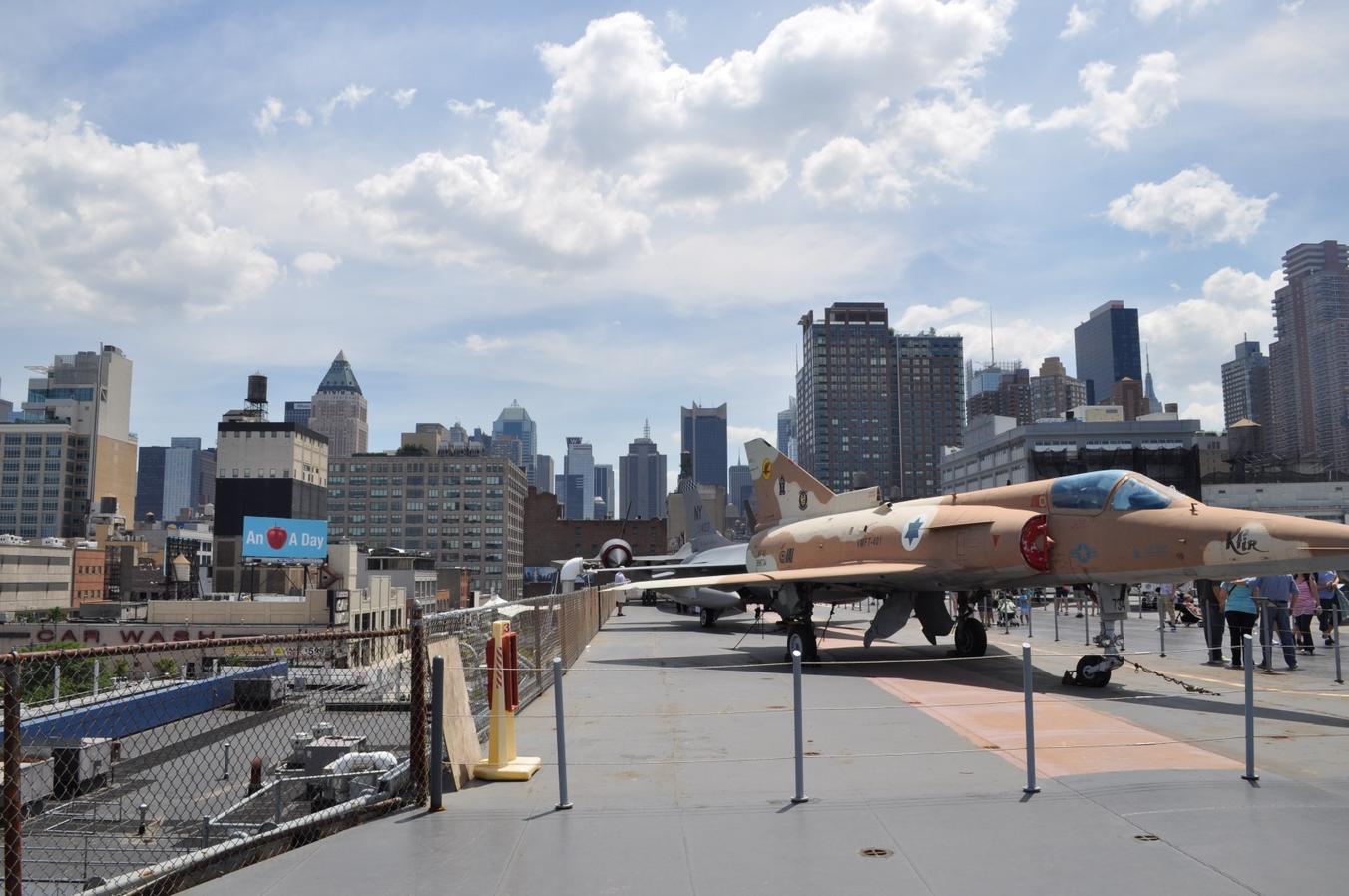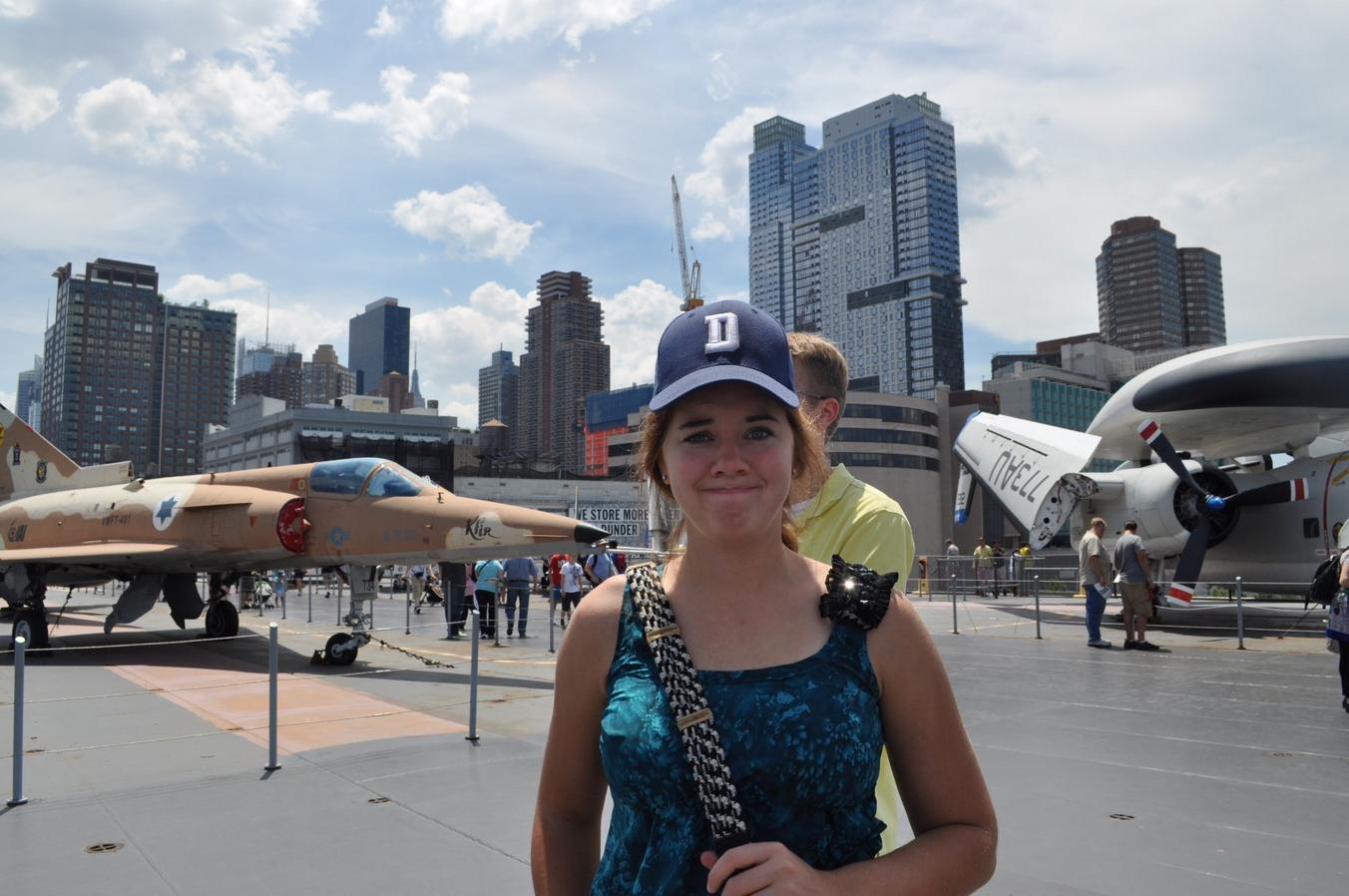 and we went to the Met with our friend Shannon.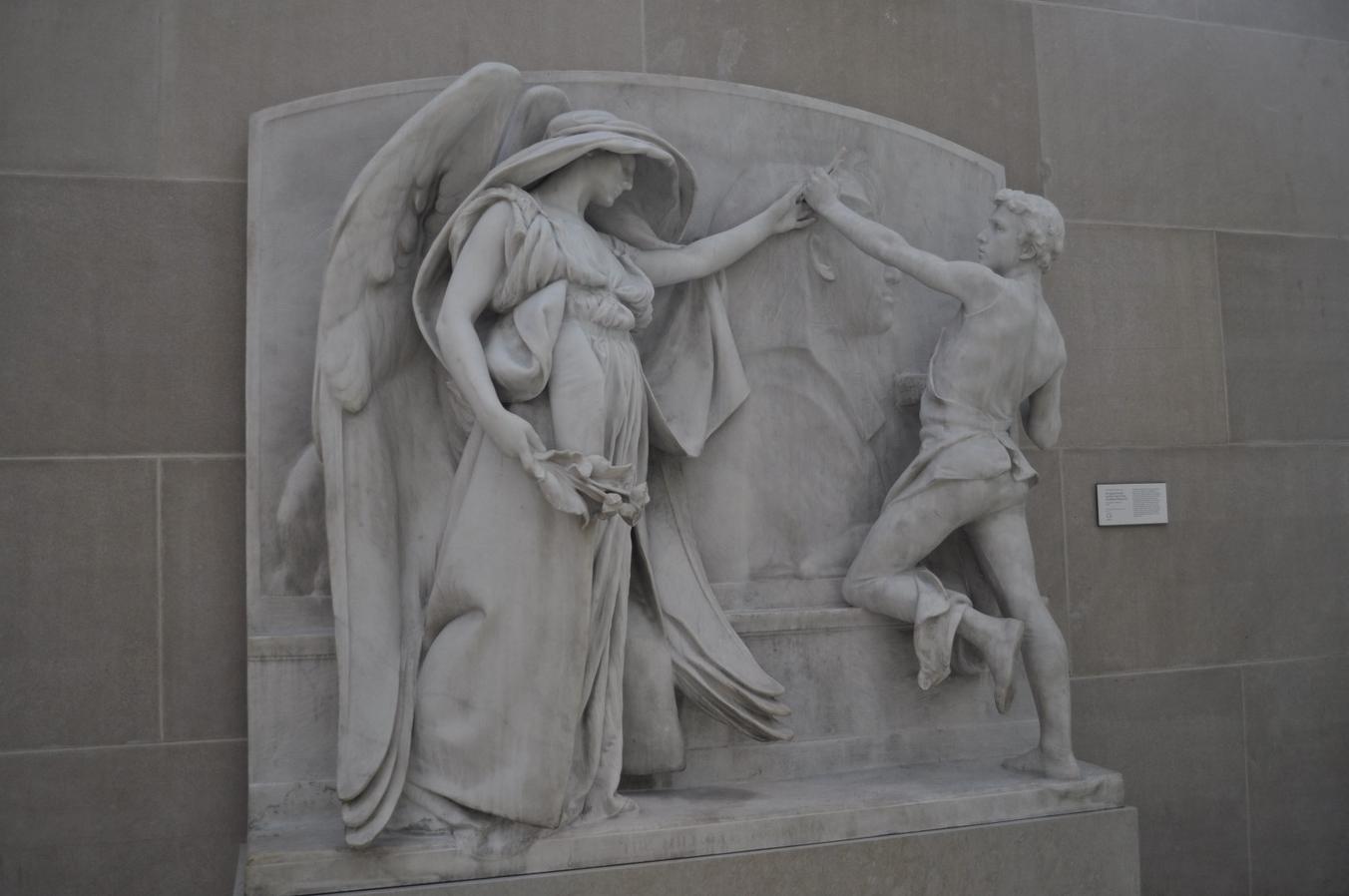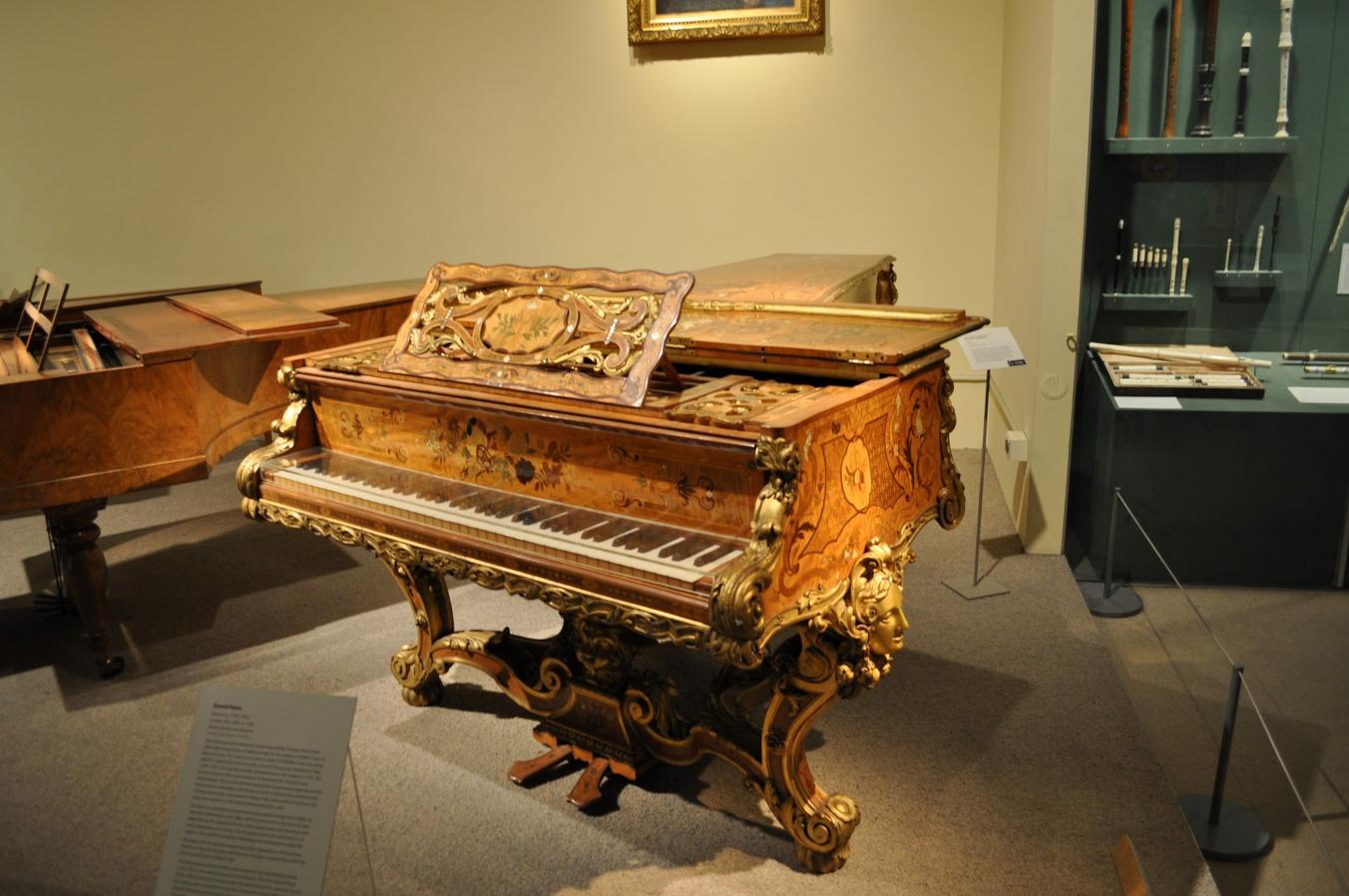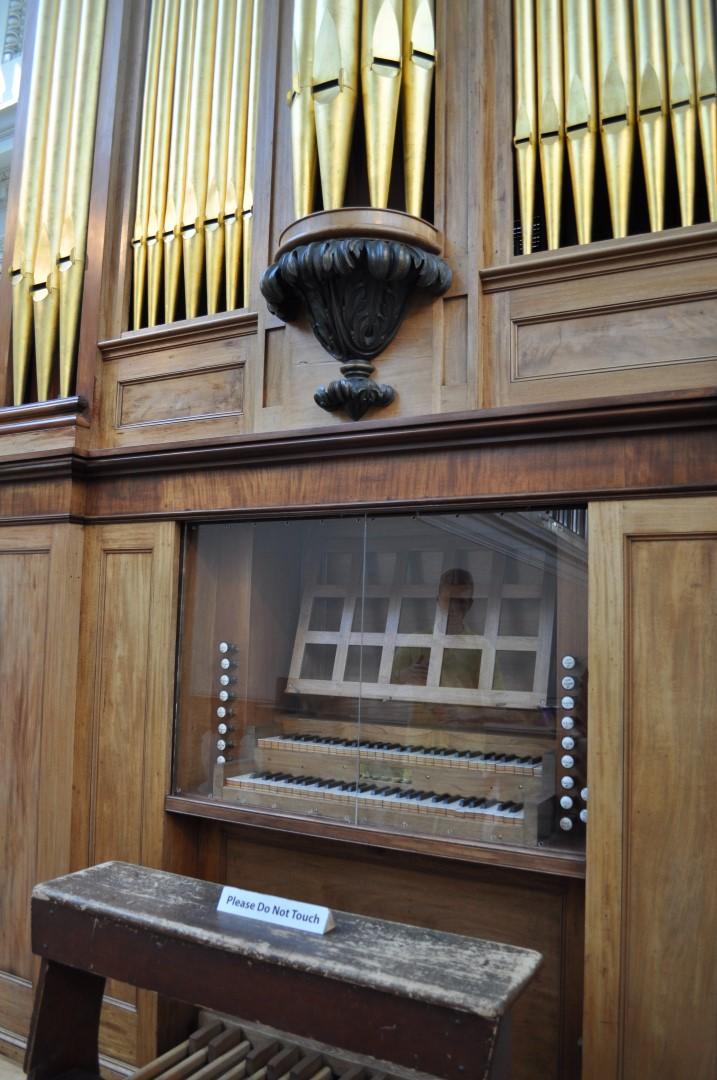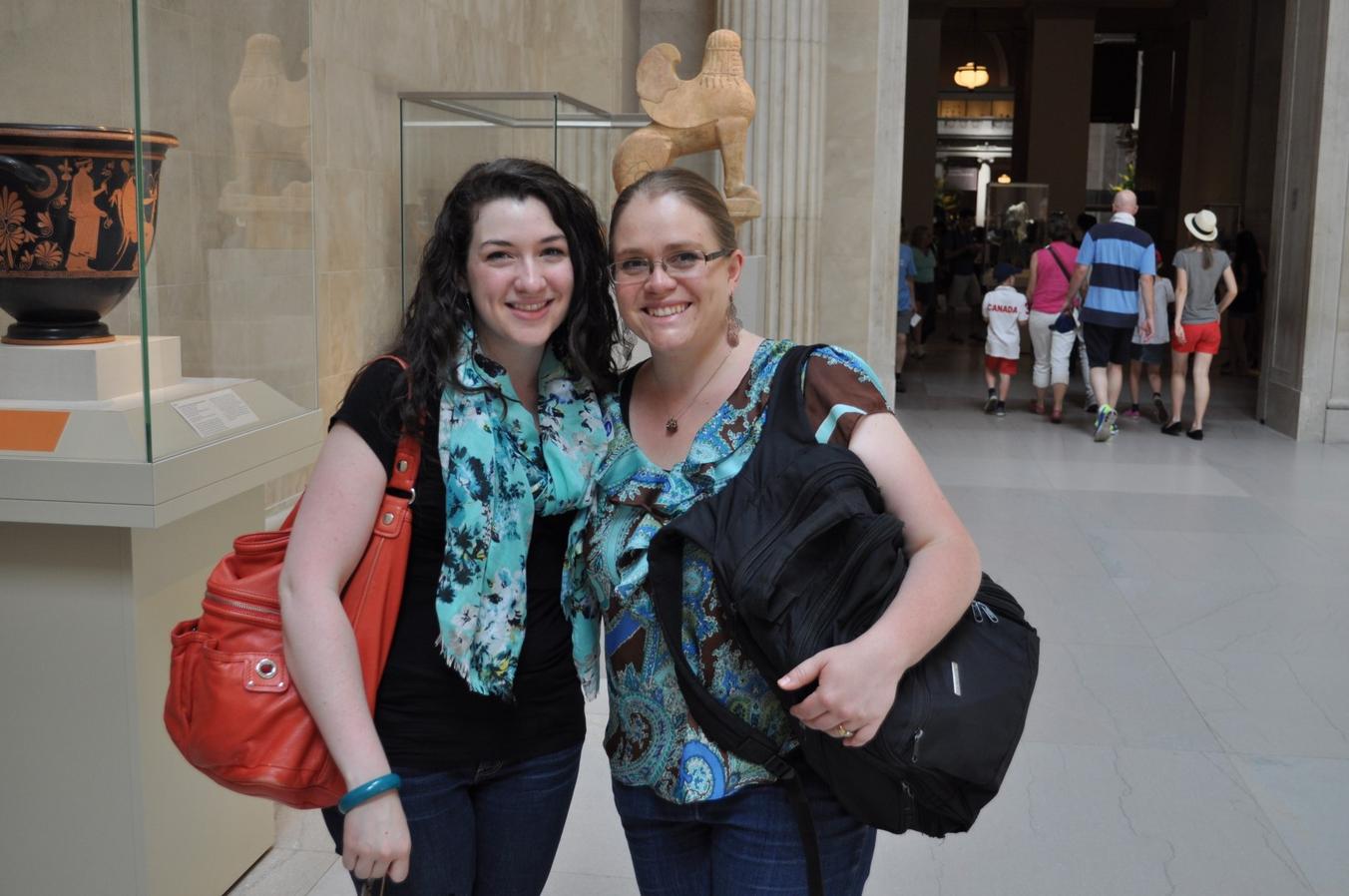 We saw Grand Central Station,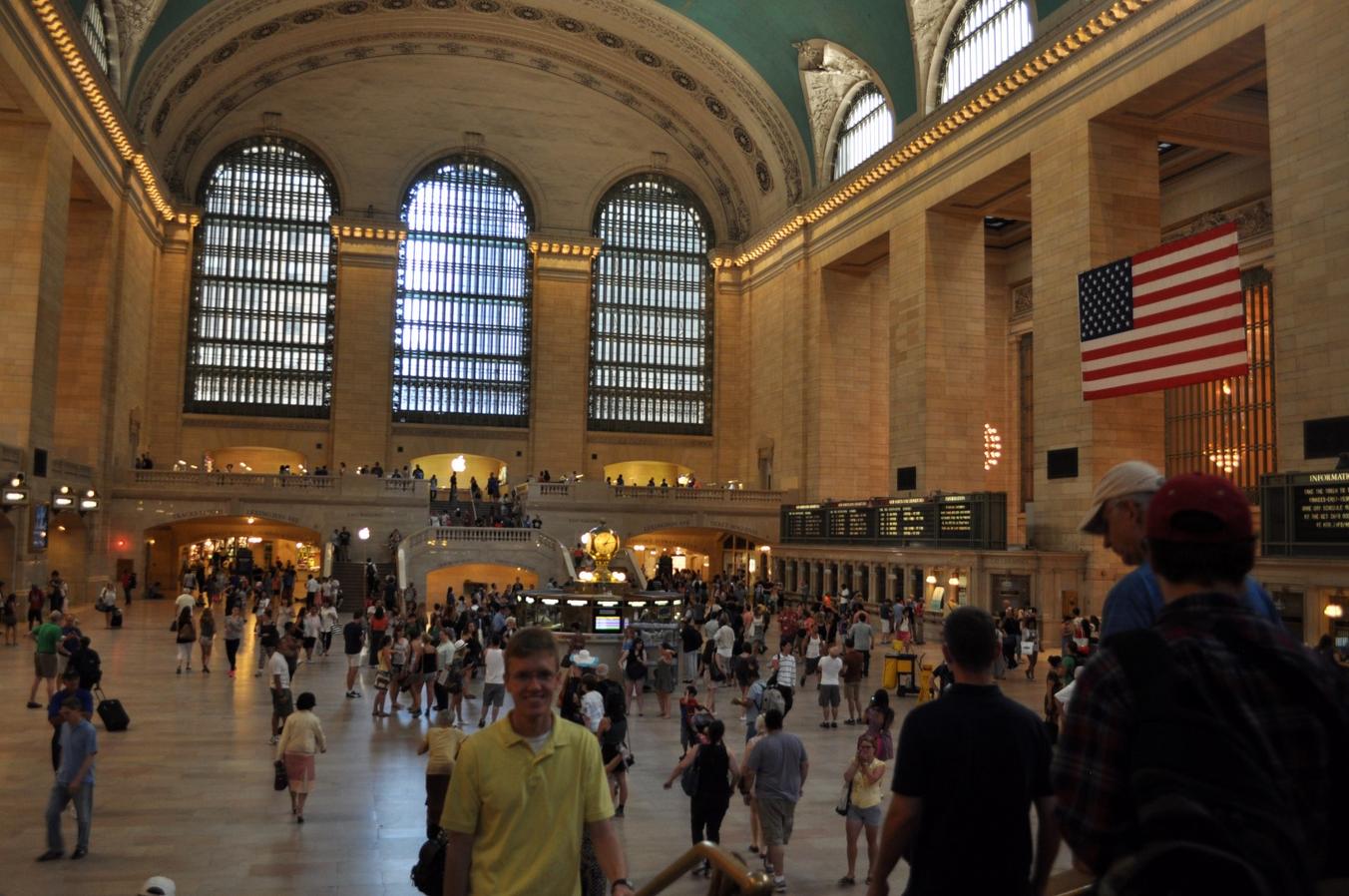 we had coffee/hot chocolate at Le Pain Quotidien,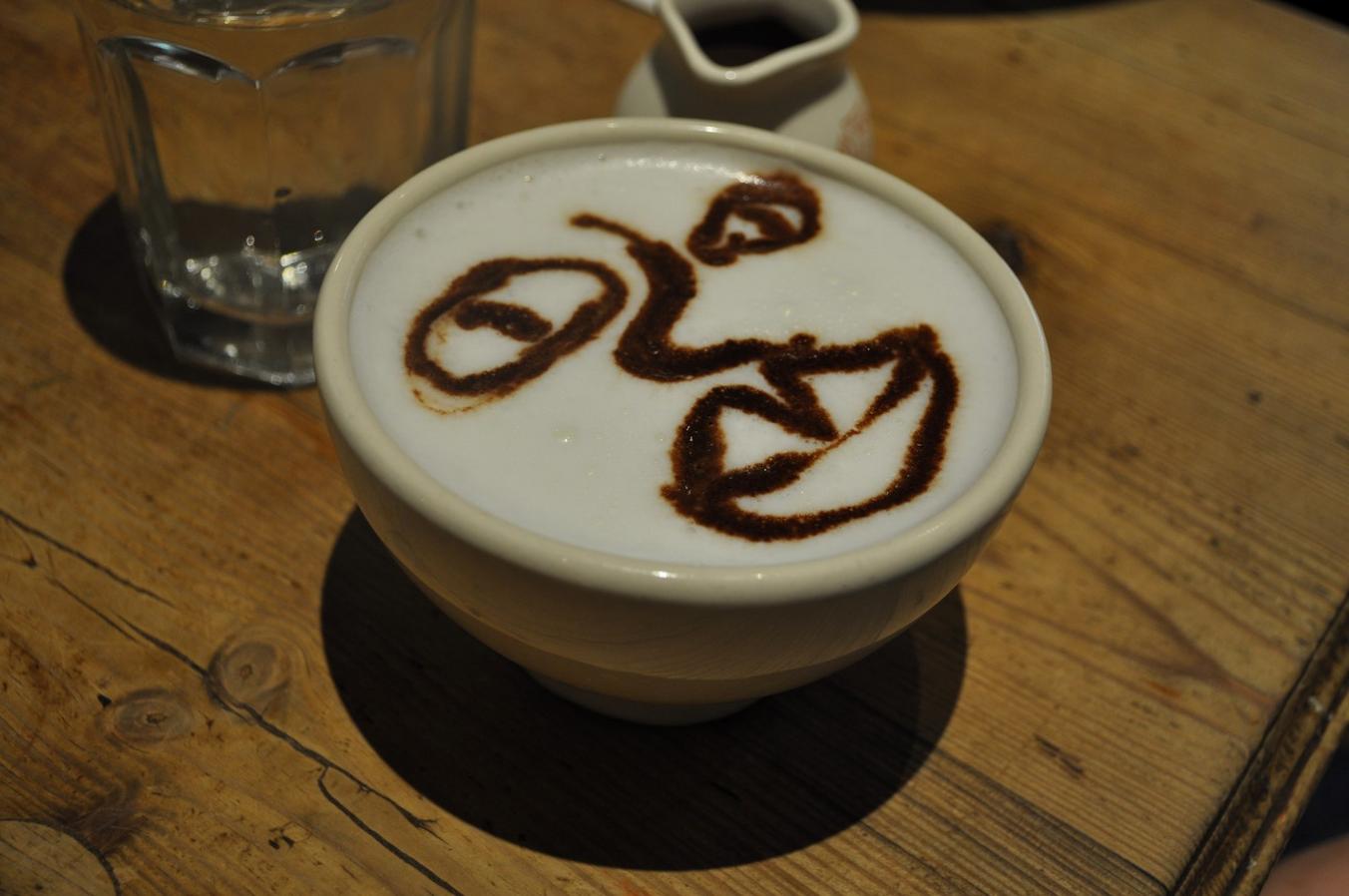 and we walked through Central Park.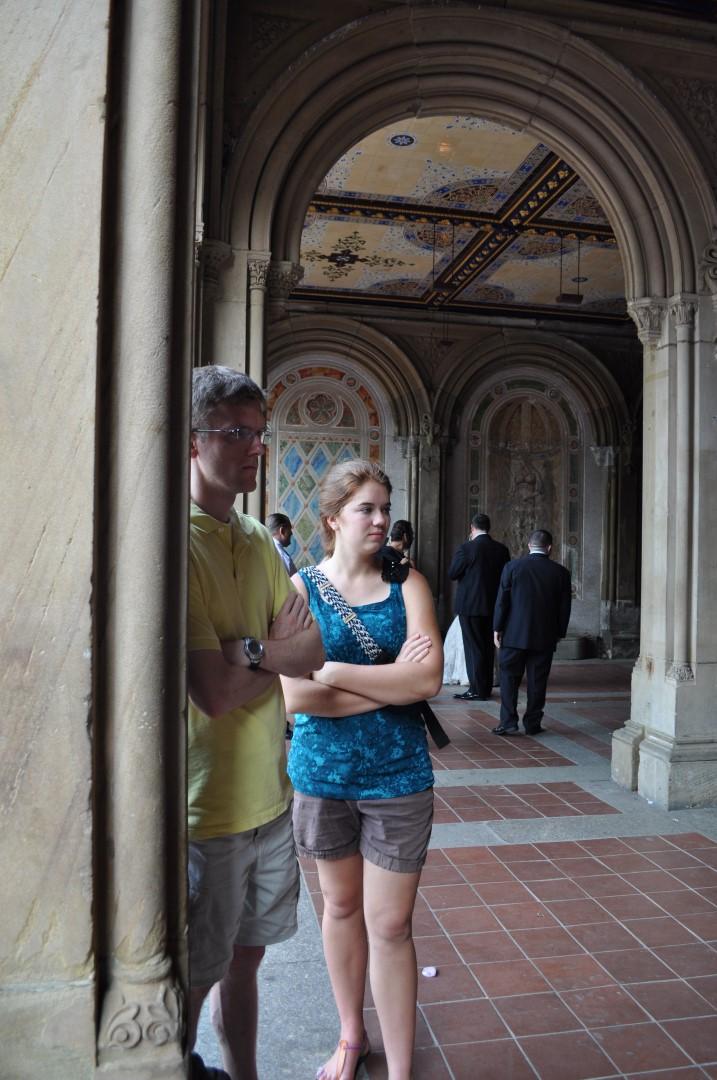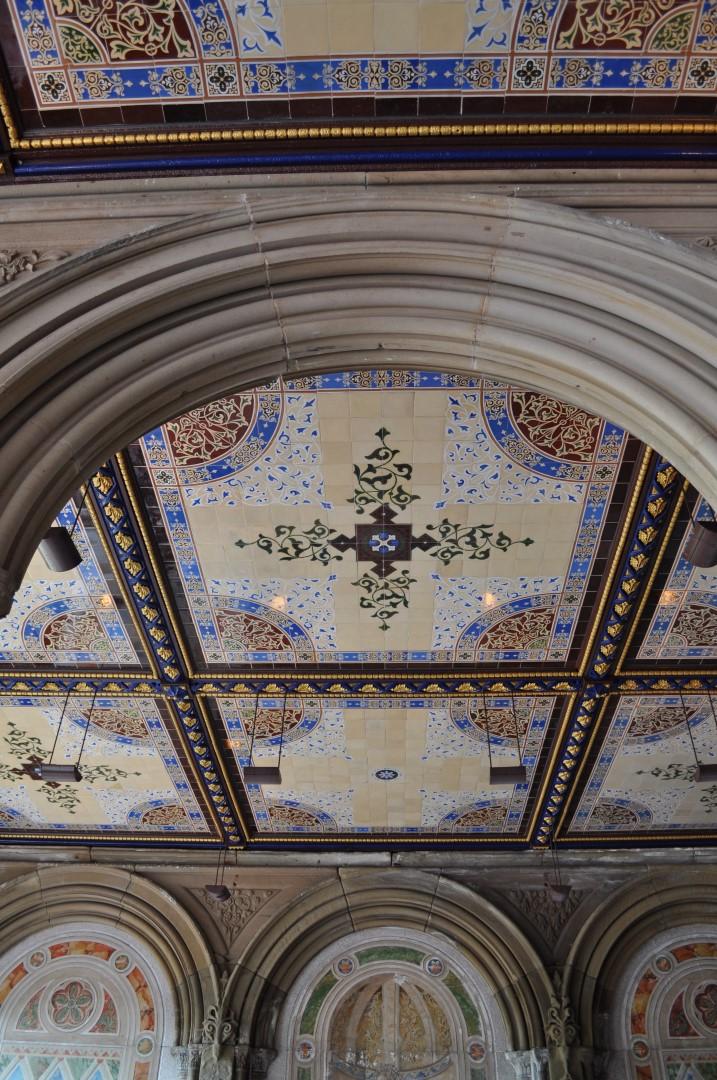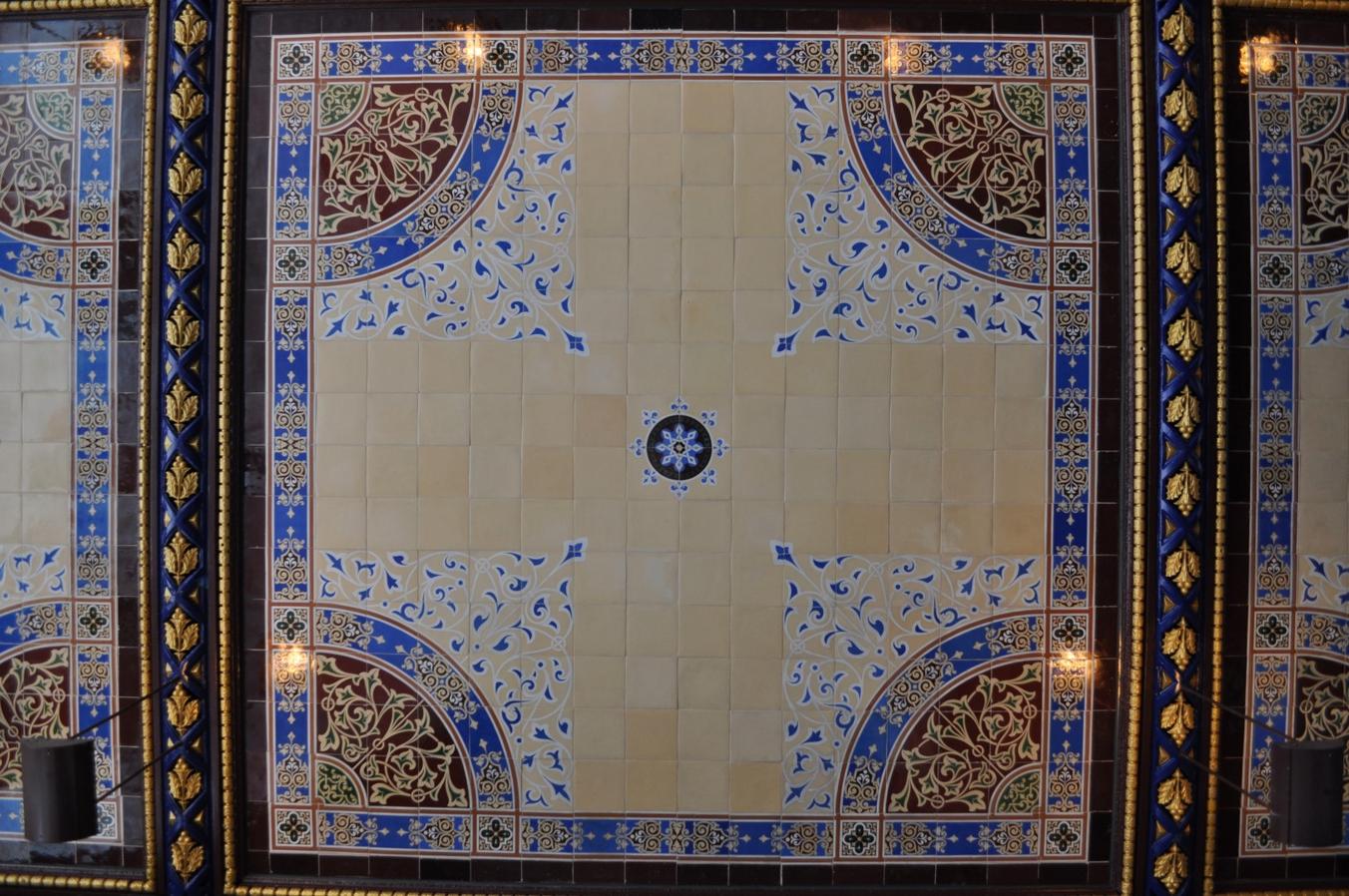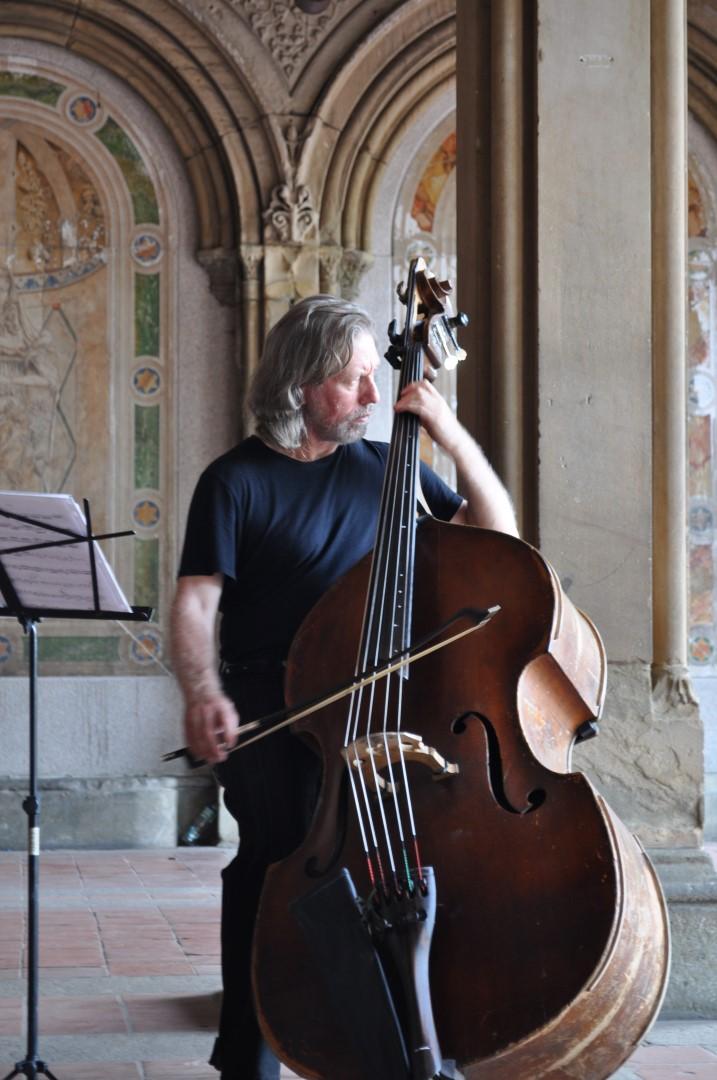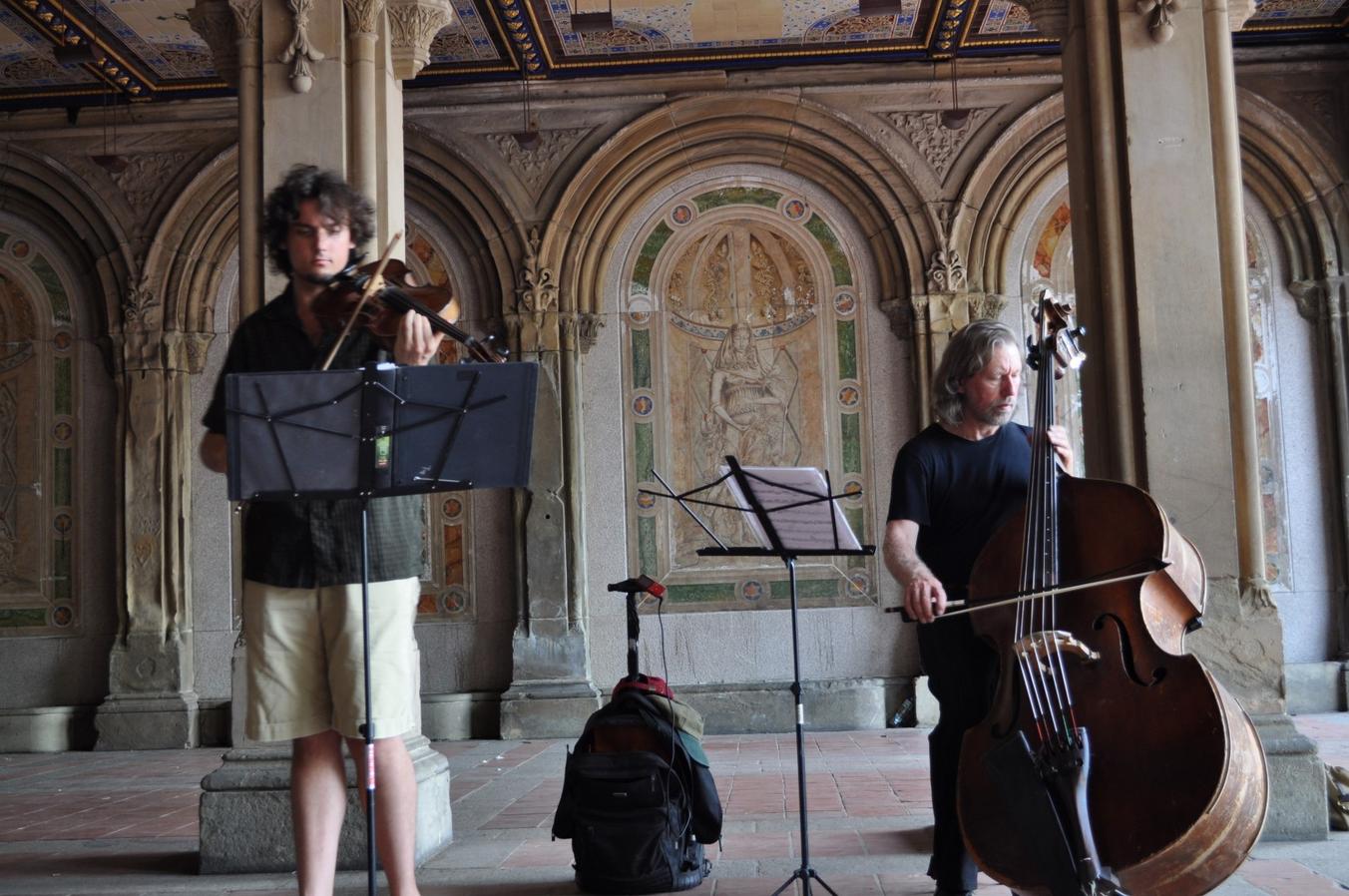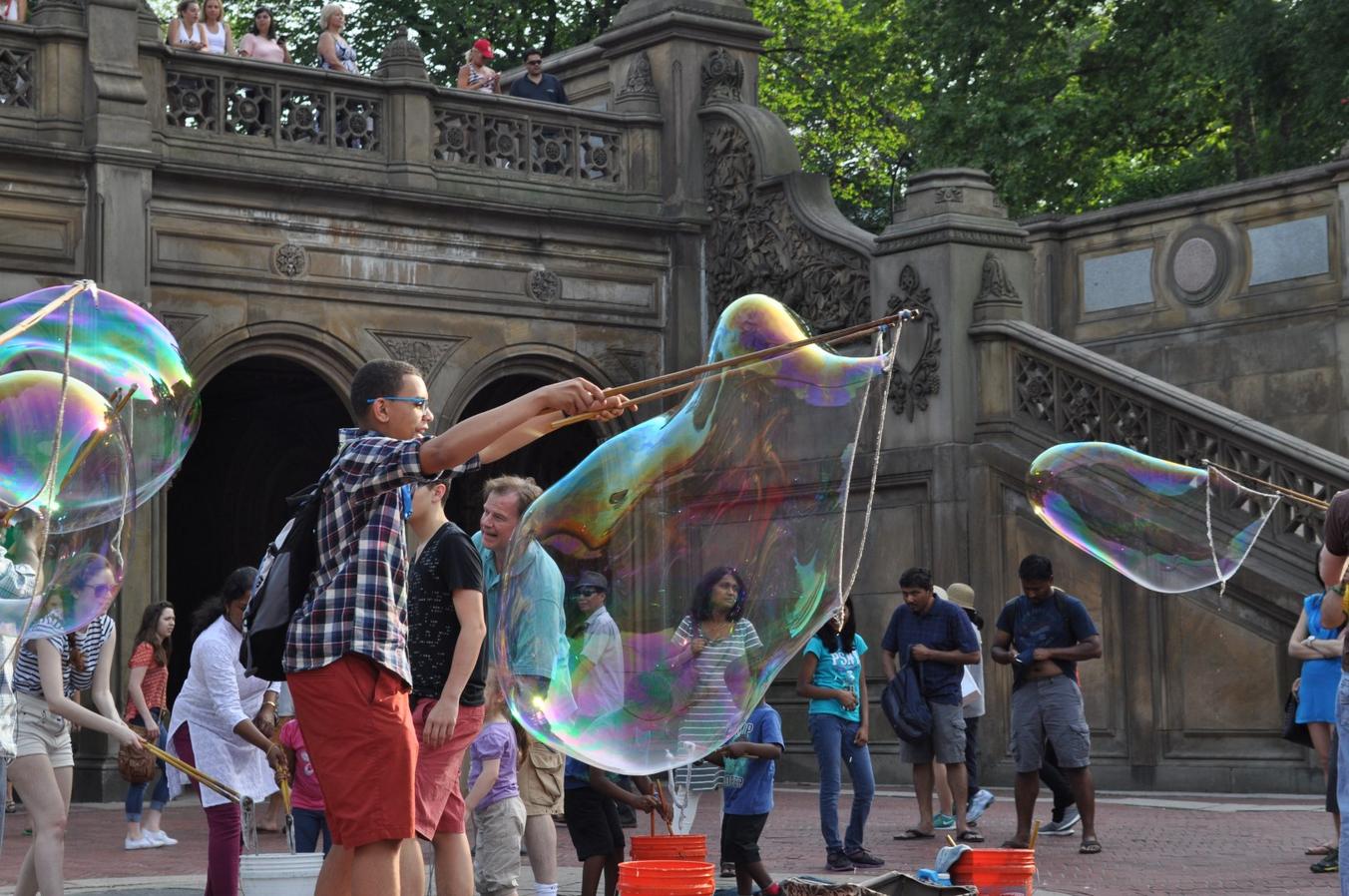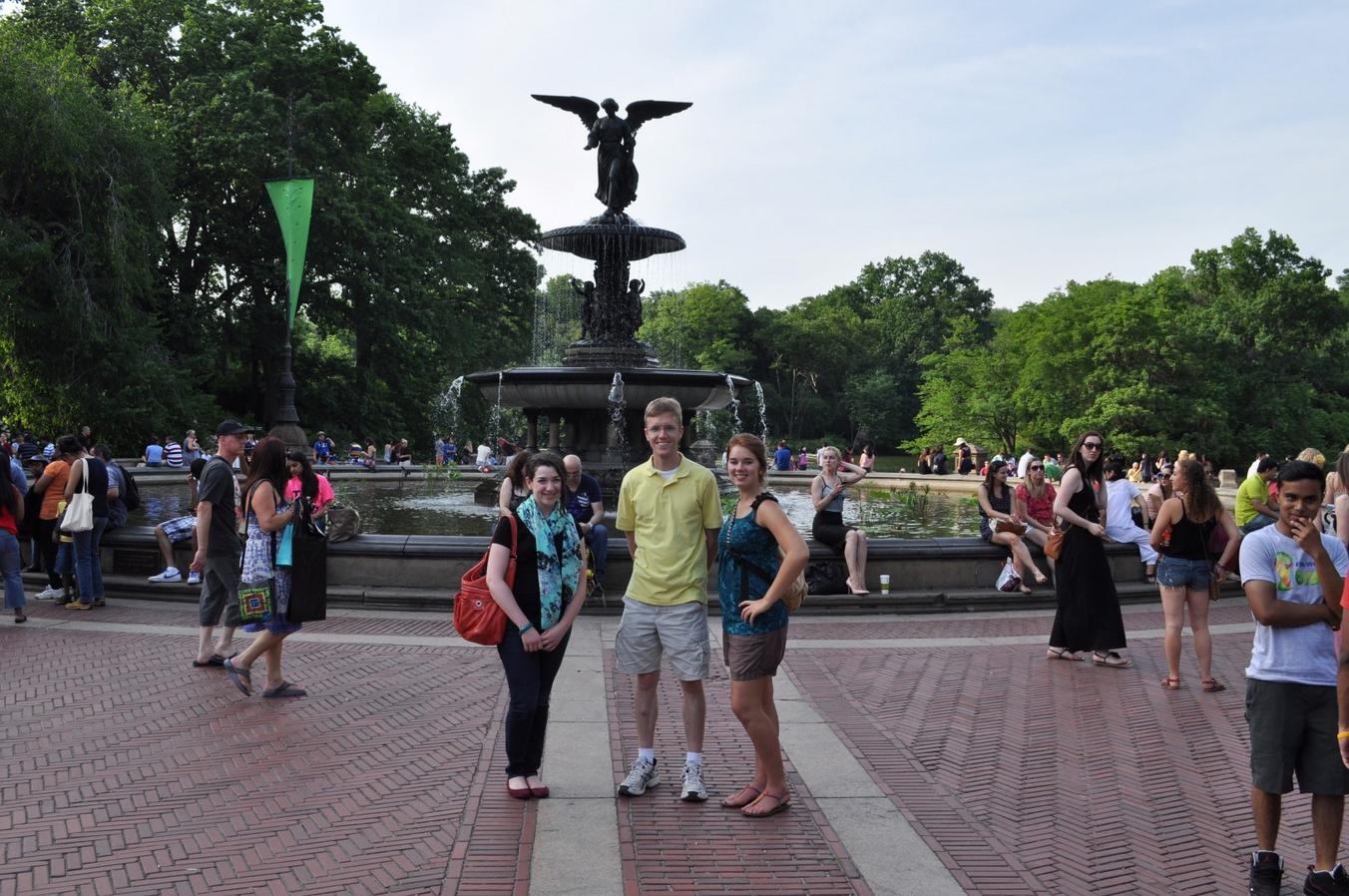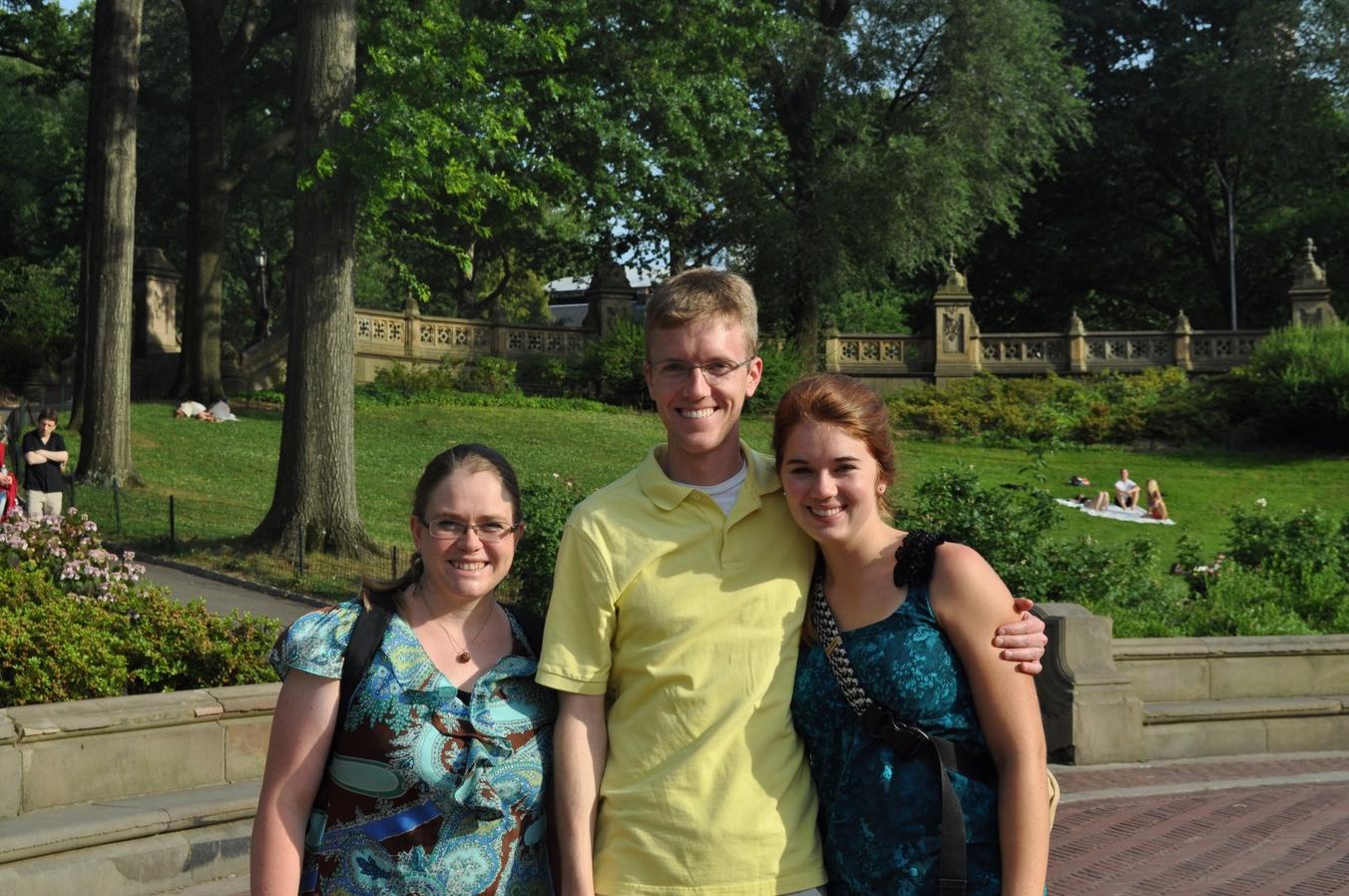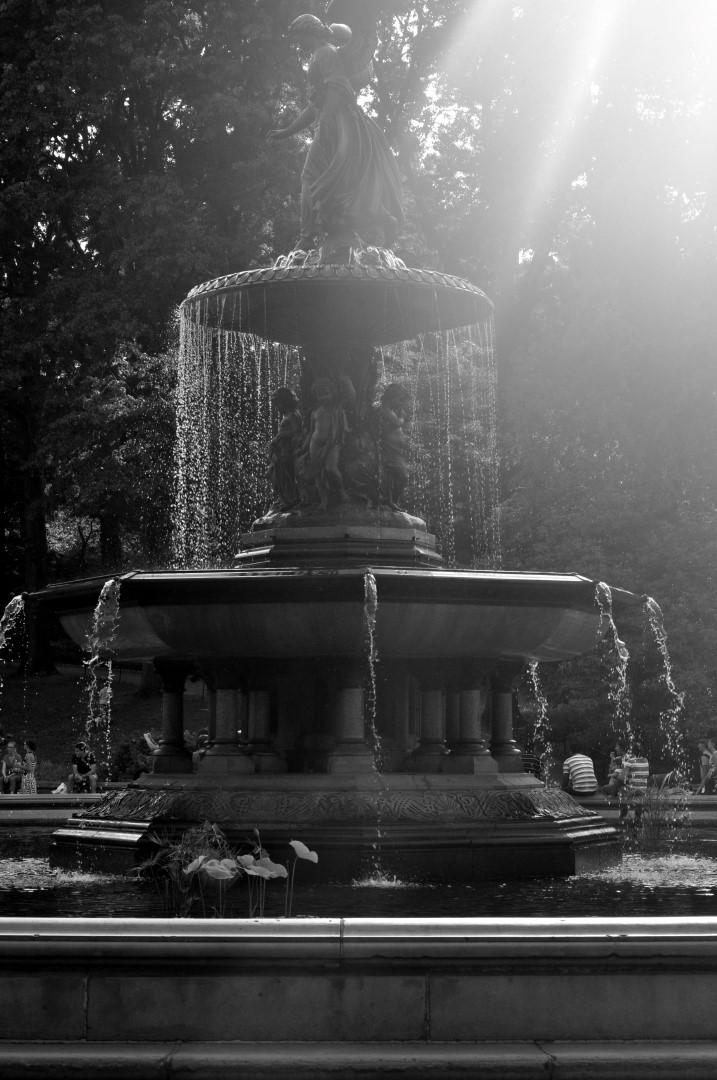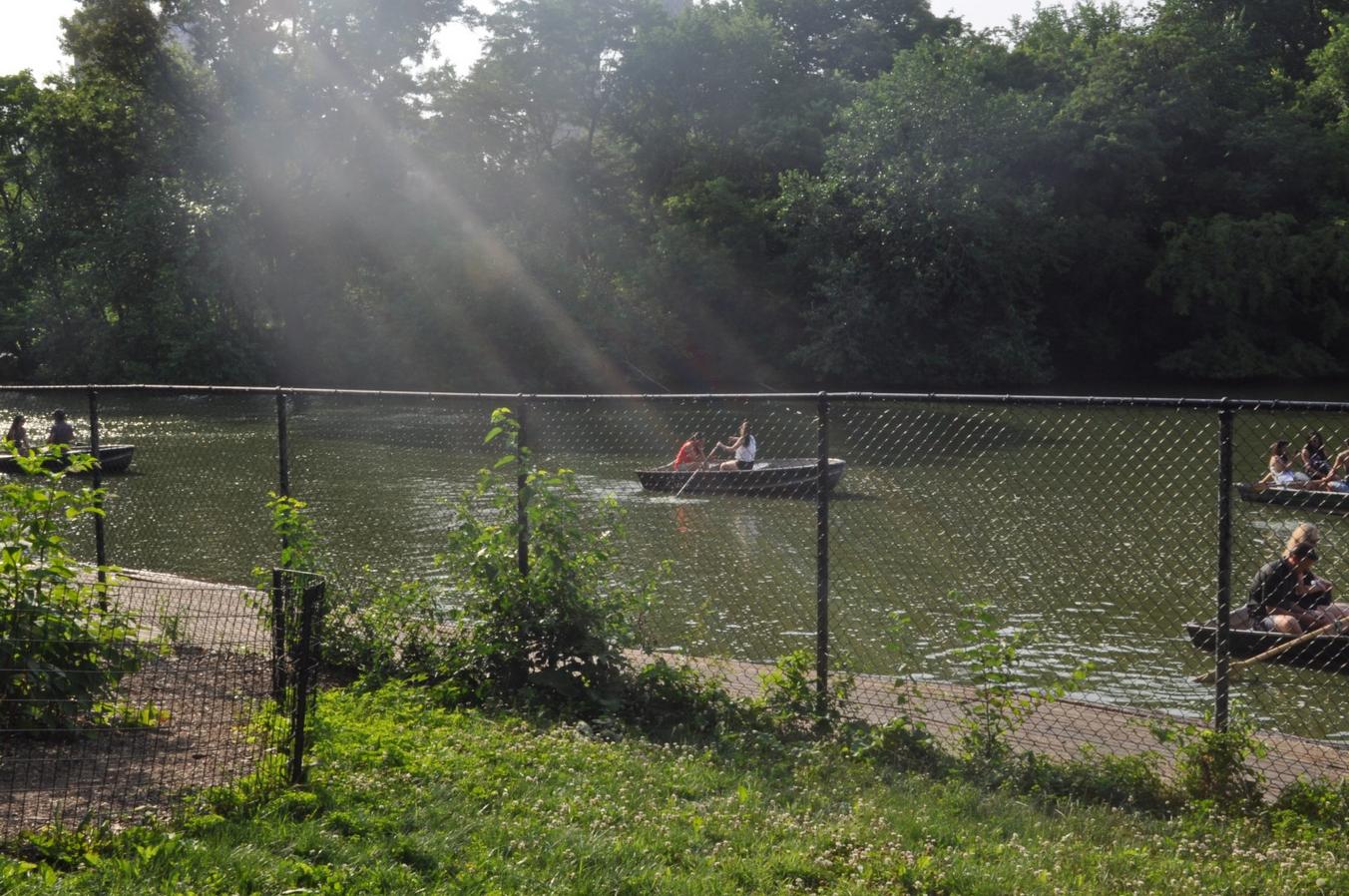 We went dancing at the Midsummer Night's Swing at the Lincoln Centre. Pity Ben couldn't be there, but Chris gallantly danced with all of us girls. He also made up this real simple line dance that got a whole bunch of people around us dancing too: an old Asian lady, a few couples, a few old guys and an Indian girl with some serious hip-action!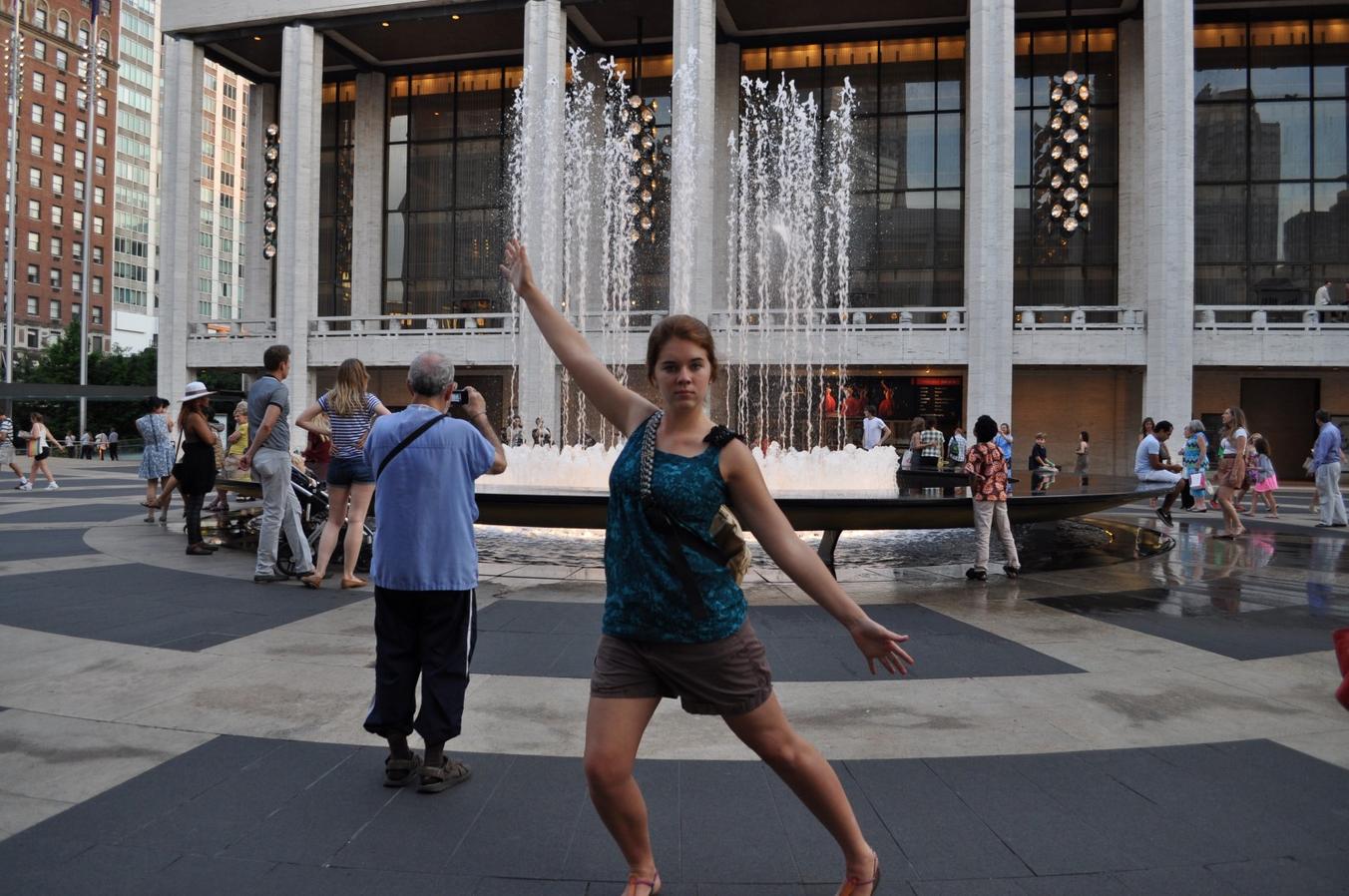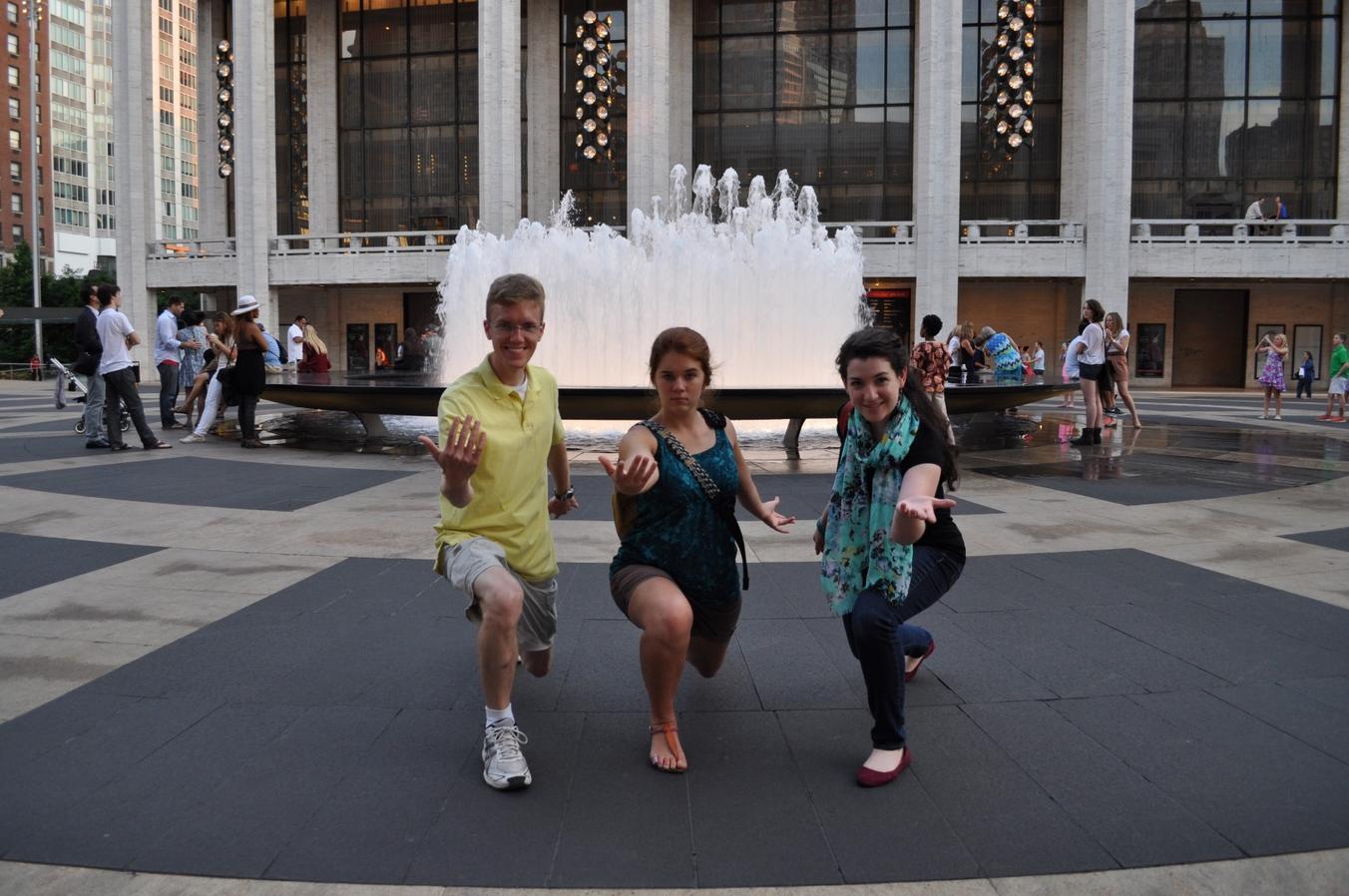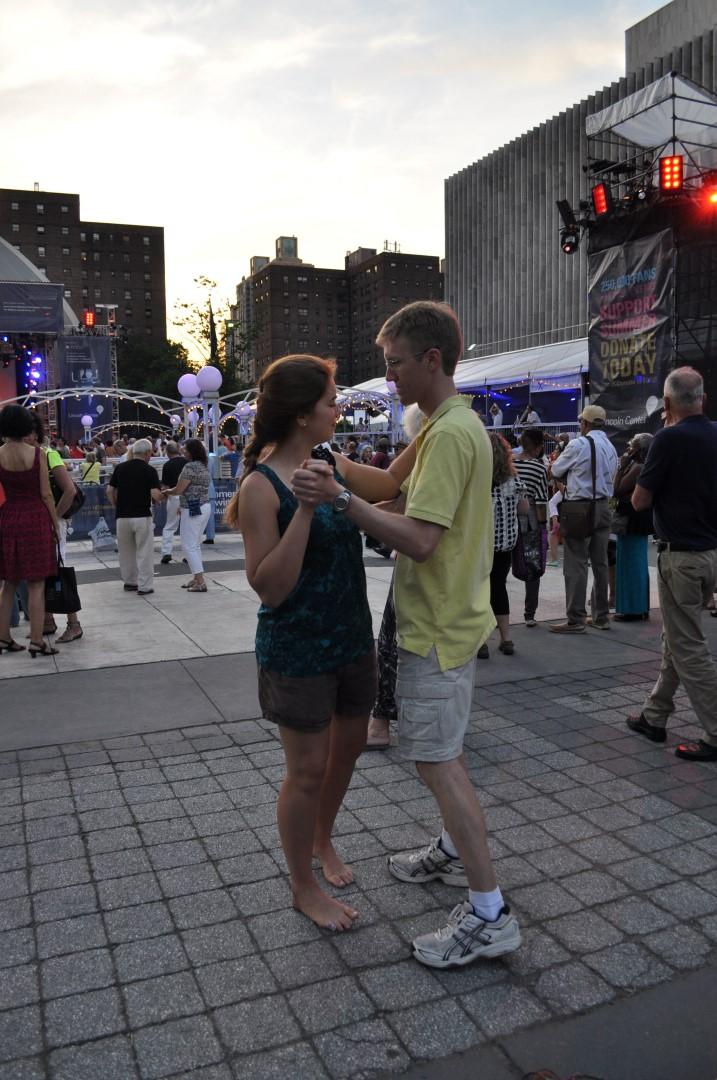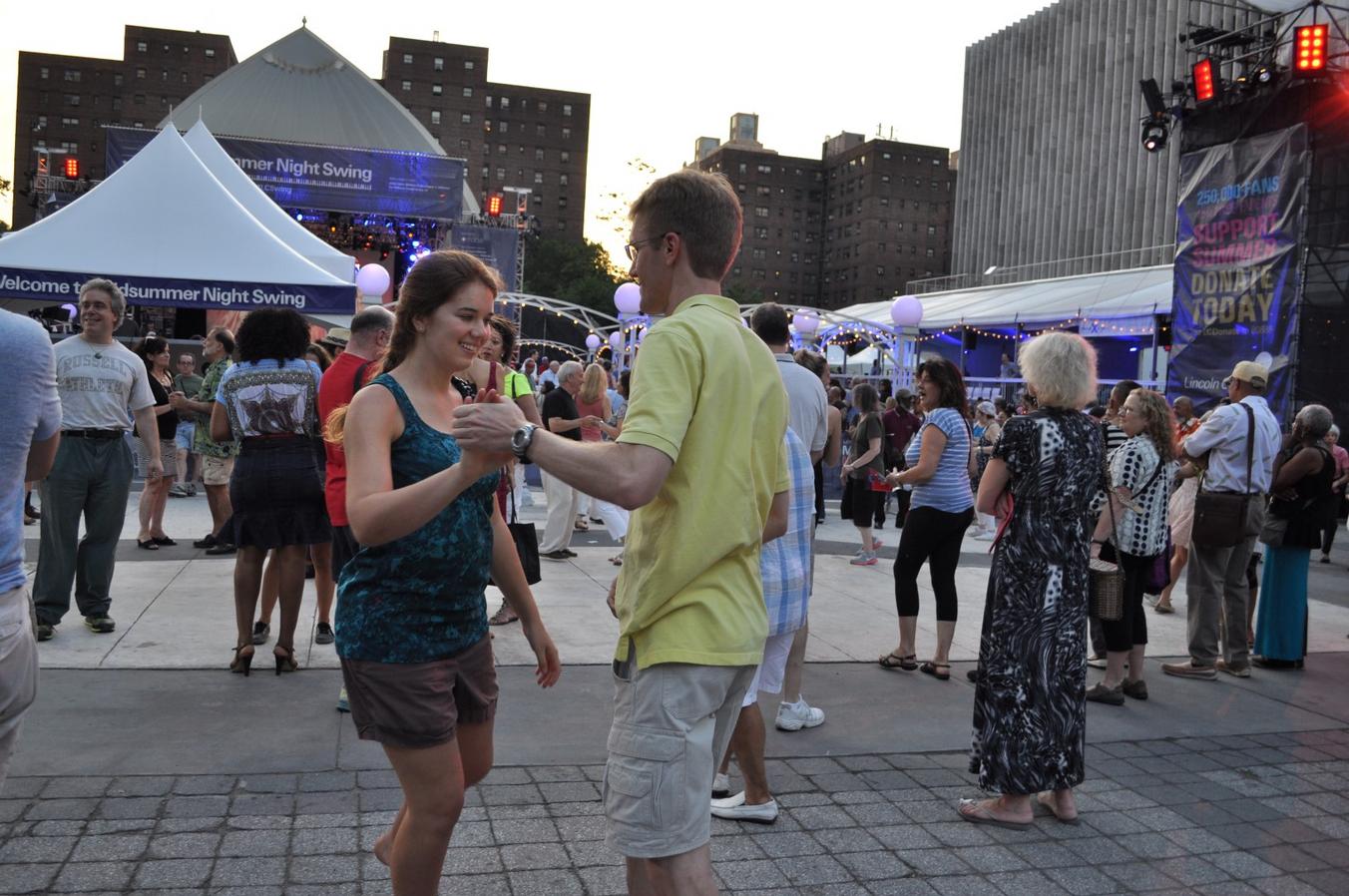 Sunday was a little calmer and lent itself to some times of fantastic conversation. We went to church in the morning and in the afternoon Ben went to Evensong at St John the Divine with them. The weekend was over all too quickly! You guys will just have to come again!