In June, we had a lovely visit from Ben's Uncle Walter, Aunt Nelda and cousin Alexander from Texas. They were here for 4 days and we got a really good amount of sight-seeing done with them, balanced by a nice lot of calmly visiting at home.
We took them to our favourite touristy spot near our house where you can get a fantastic view of Manhattan from across the river.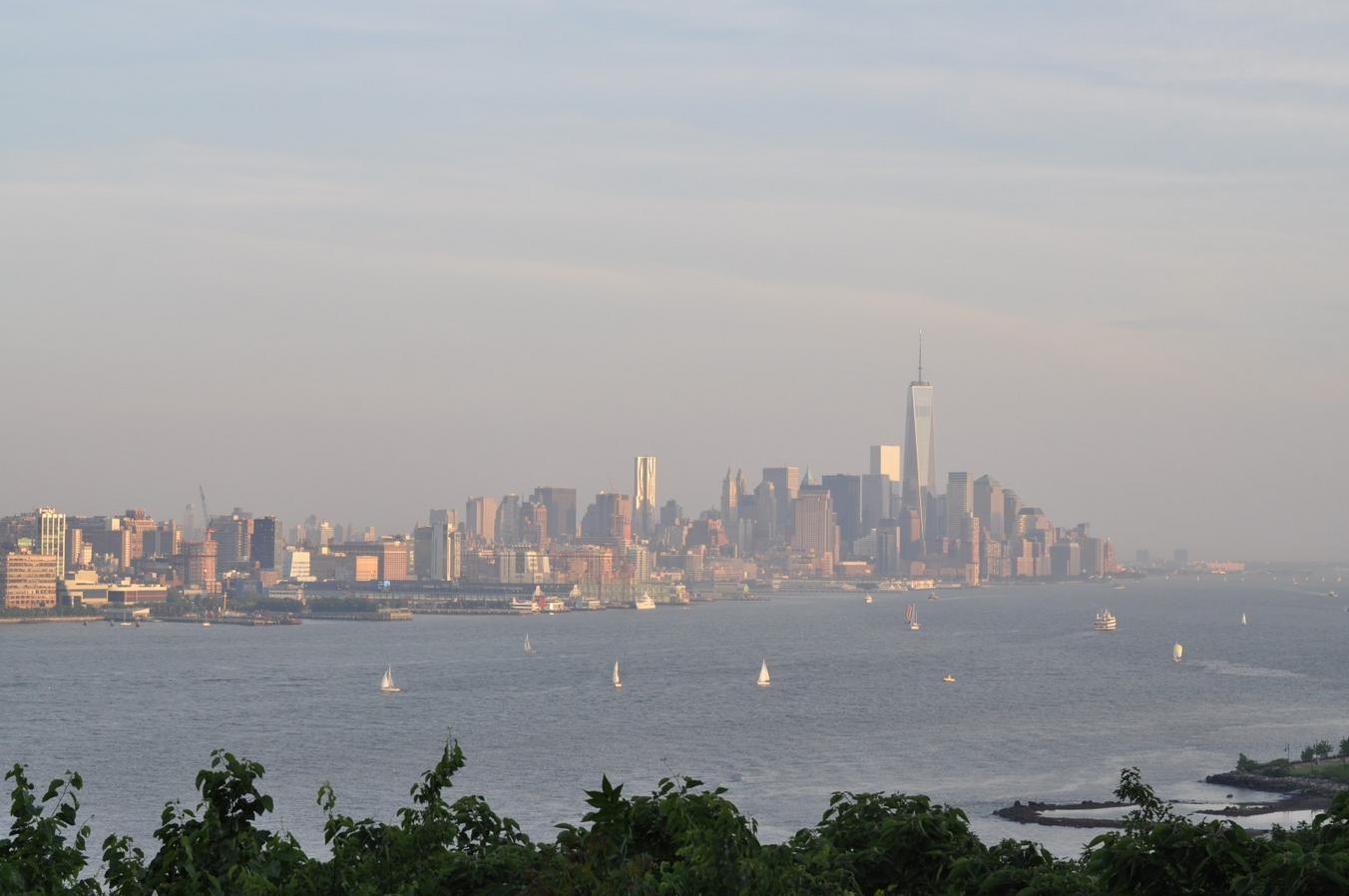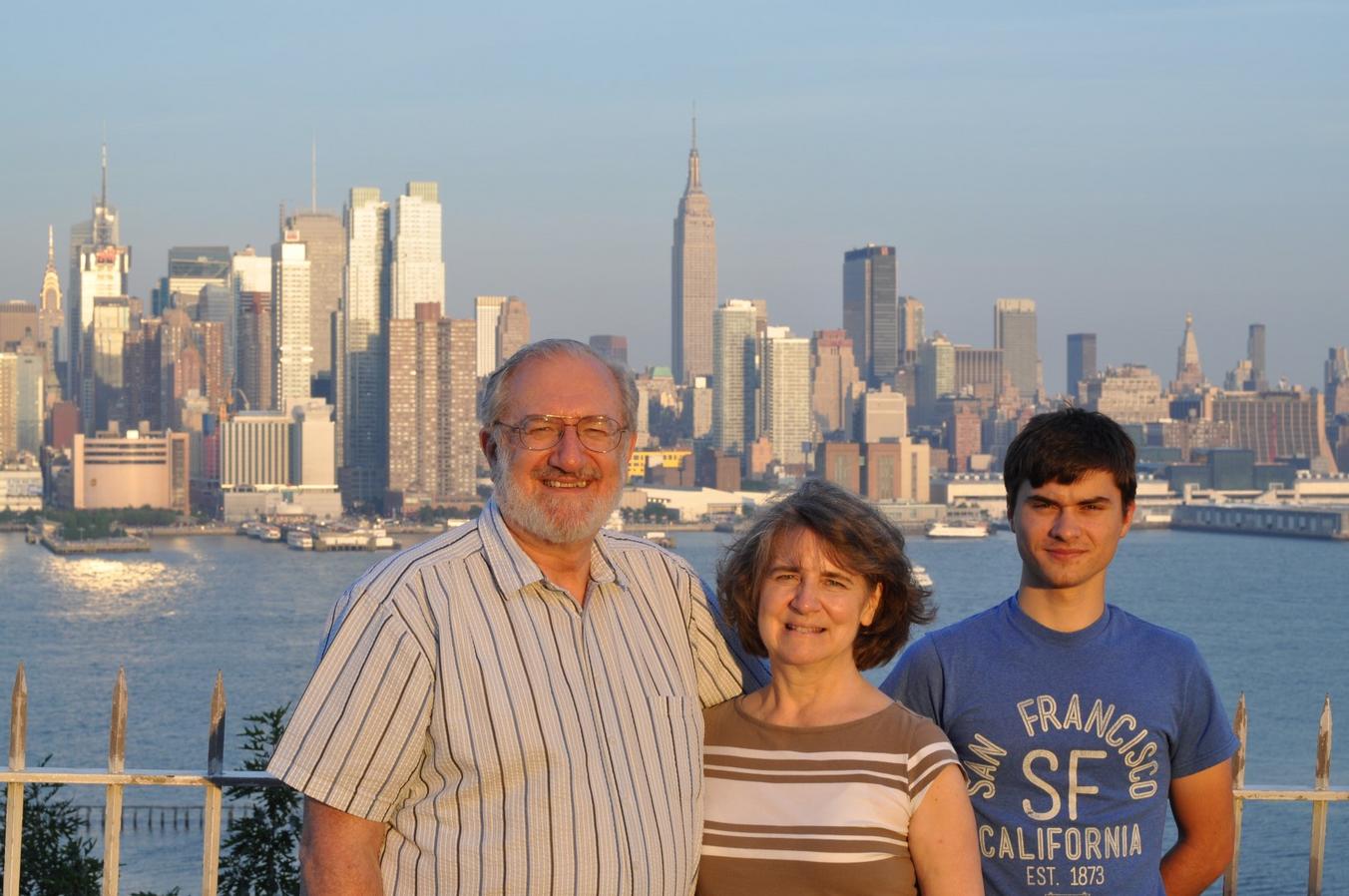 The girls enjoyed rolling down the little grassy bank there.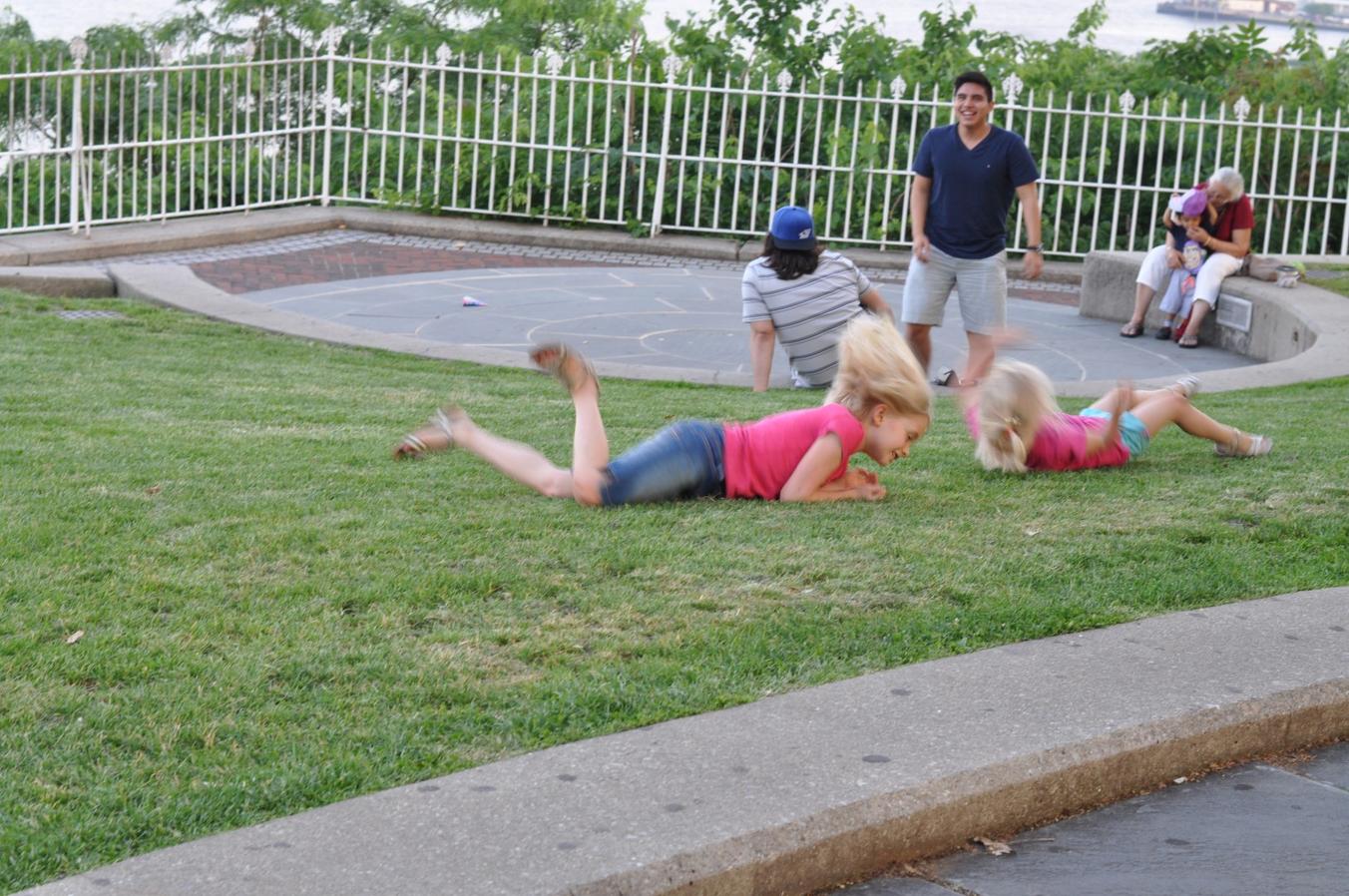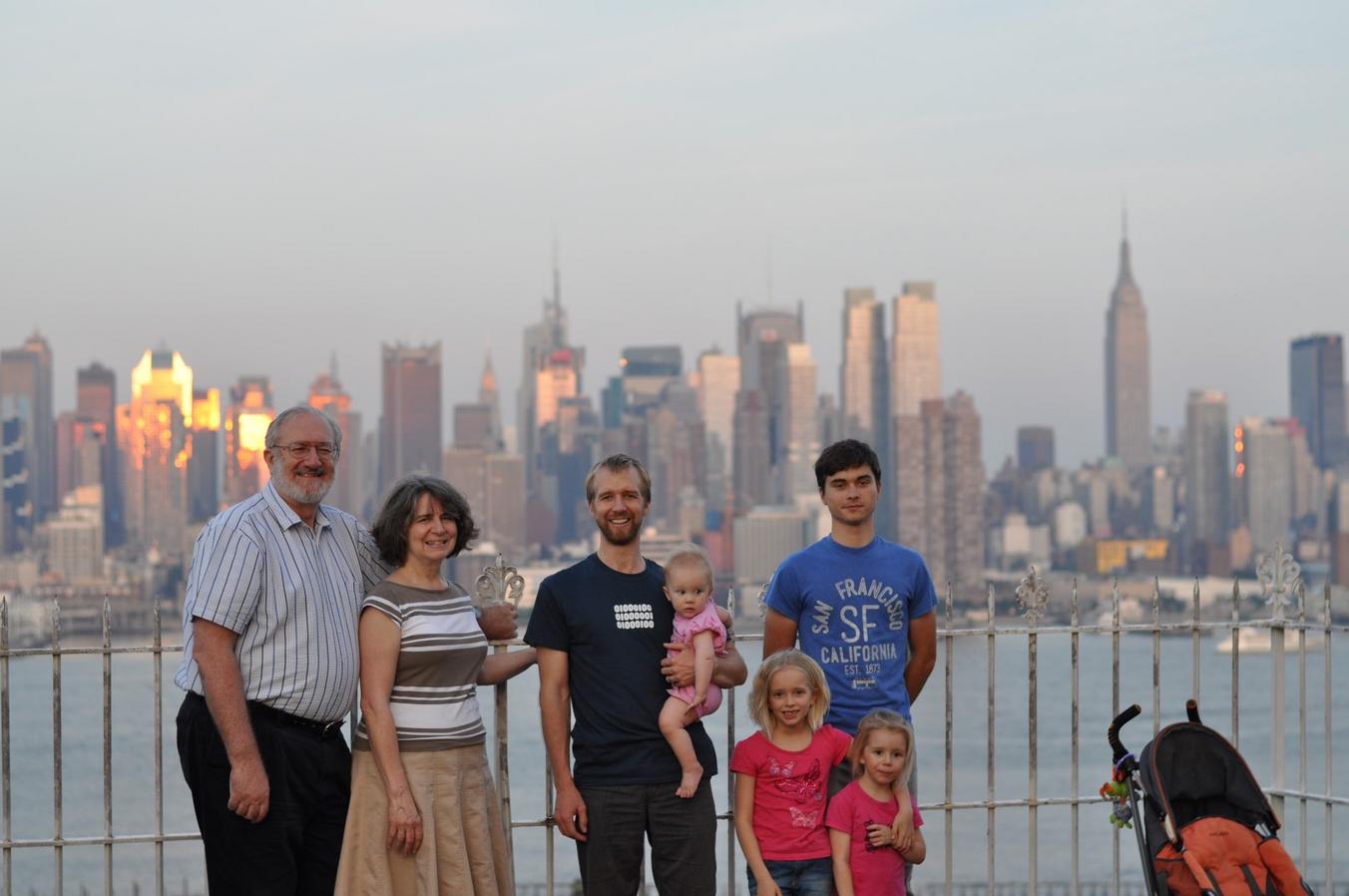 There is a war memorial near the look-out and it tickled my funny bone that it had been yarn-bombed, quite likely for Memorial Day or the 4th of July (we were sort of in-between both).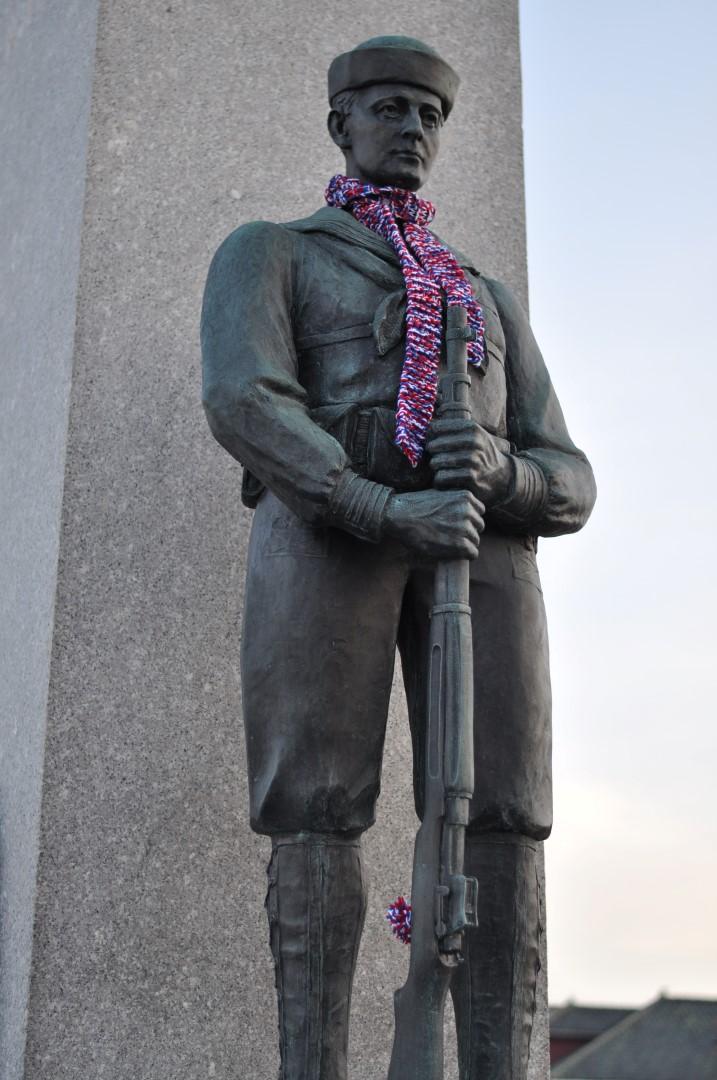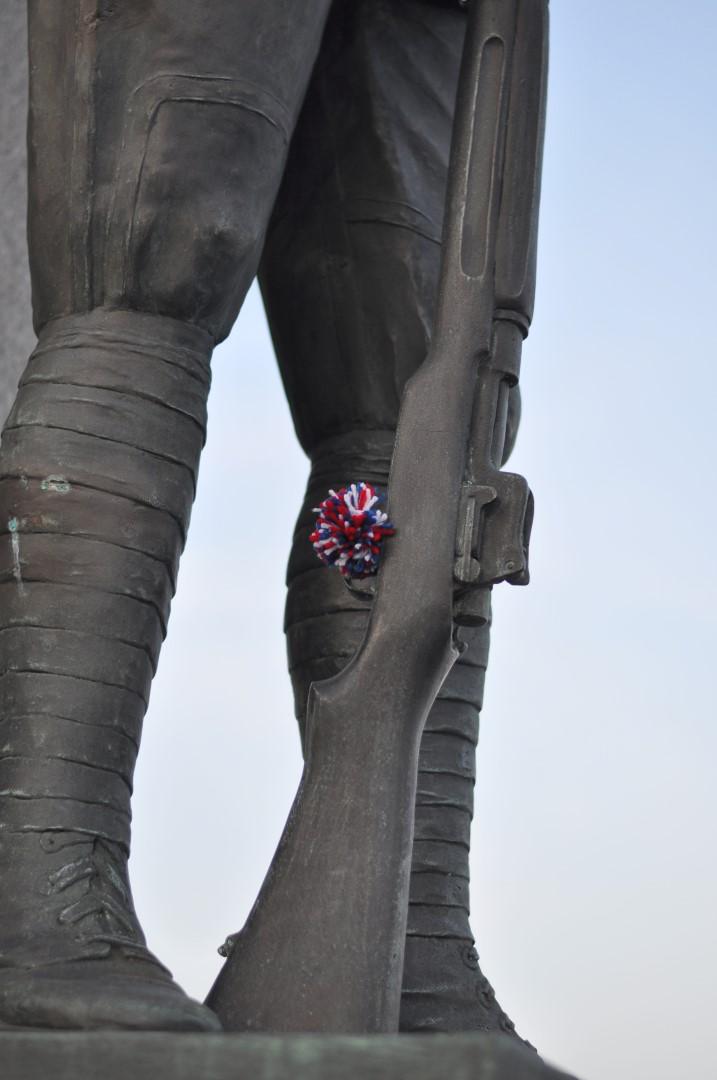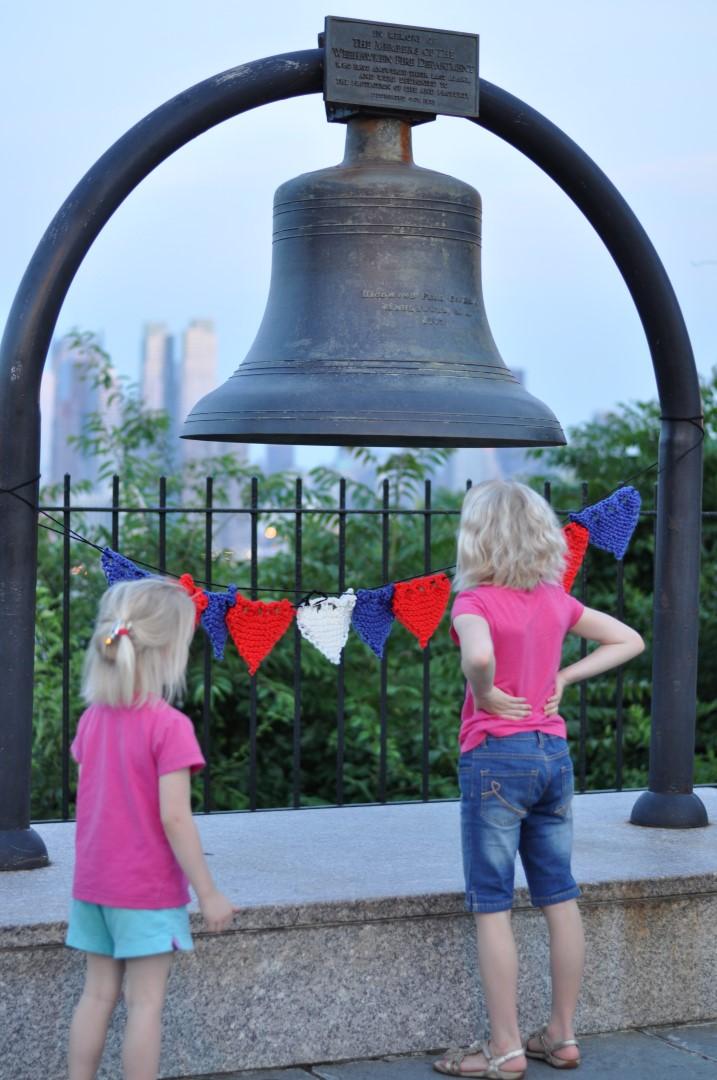 We took the Baneks to see a few NYC sights, and of course the Brooklyn Bridge featured on the list!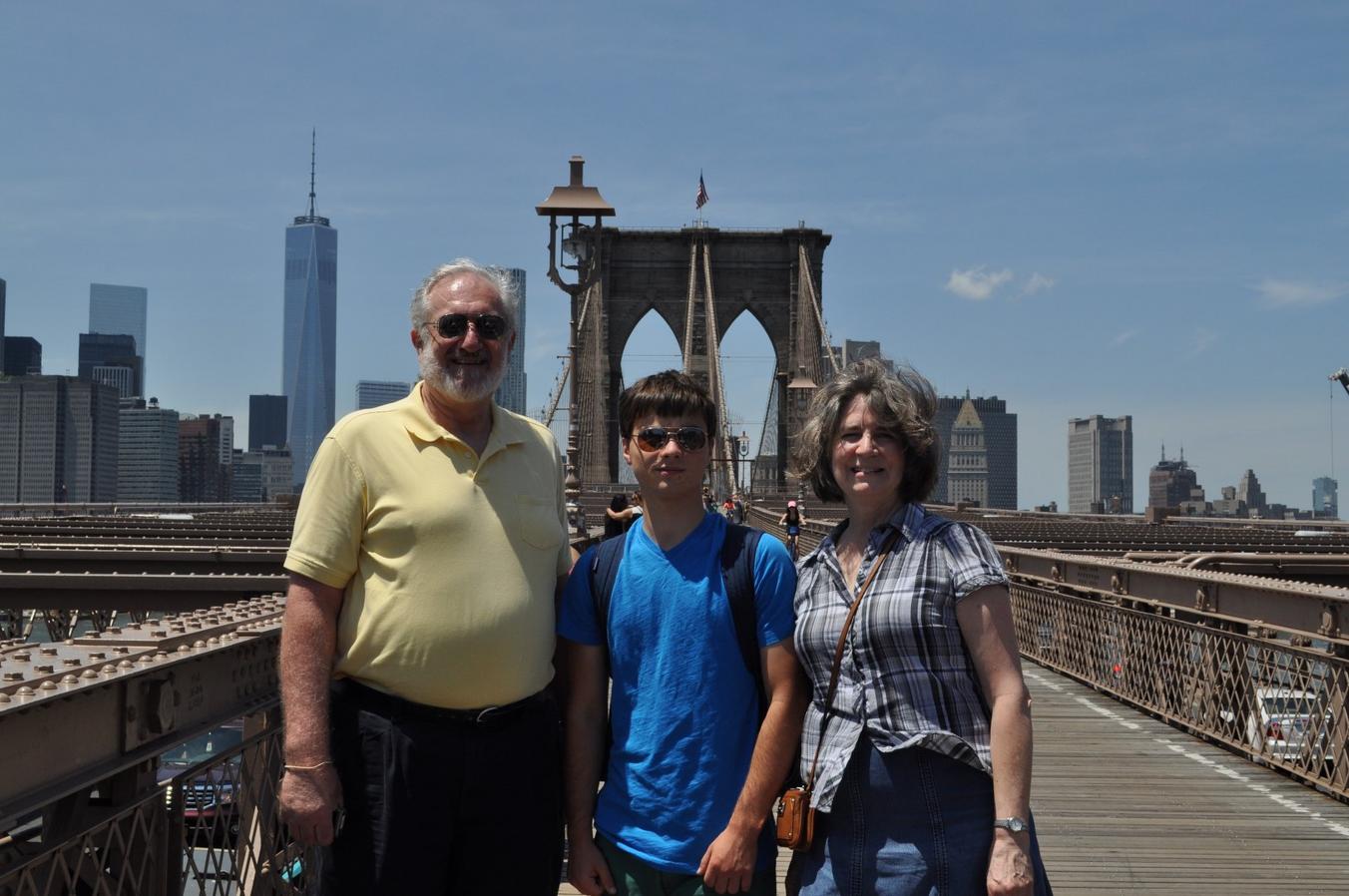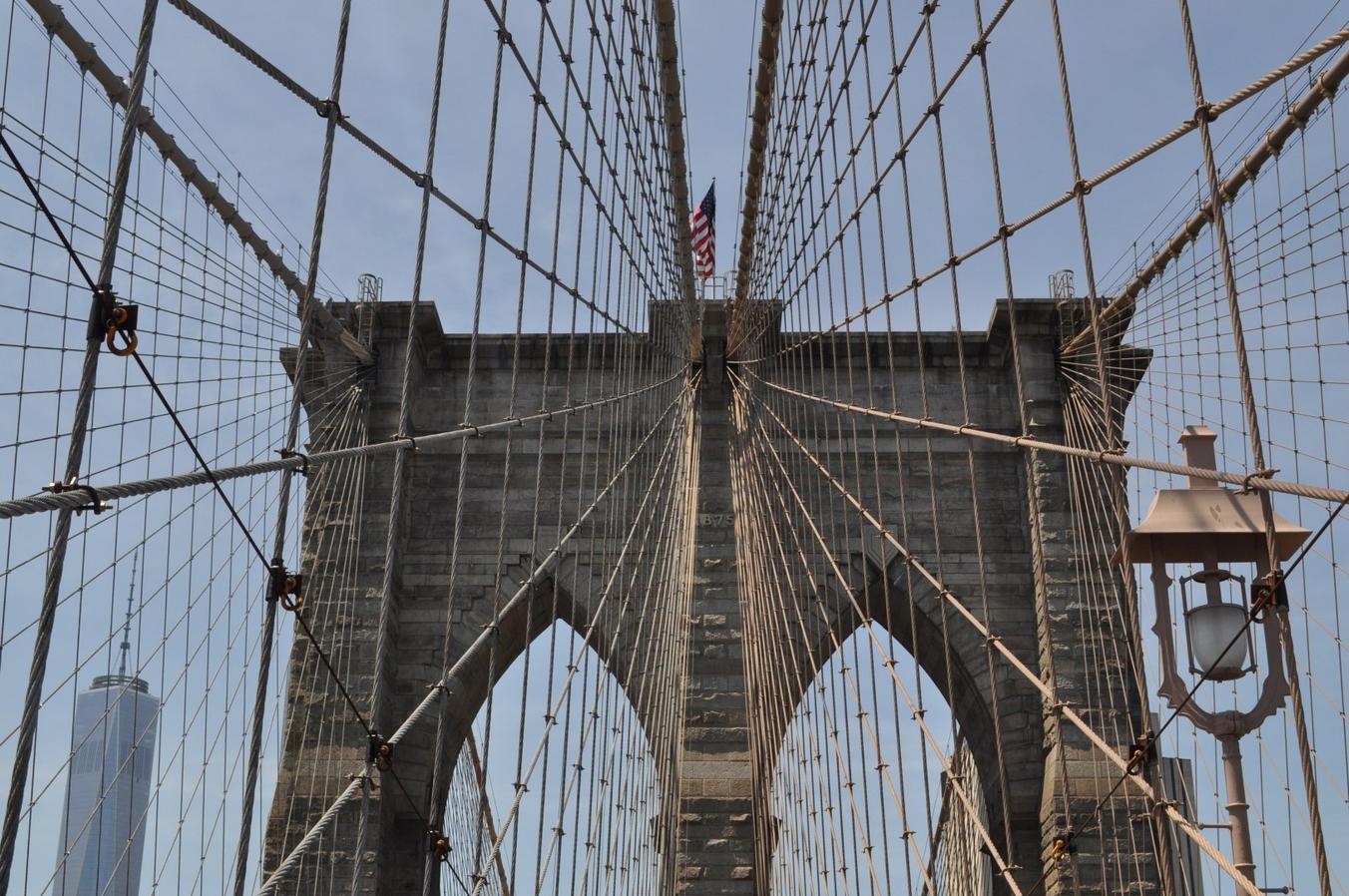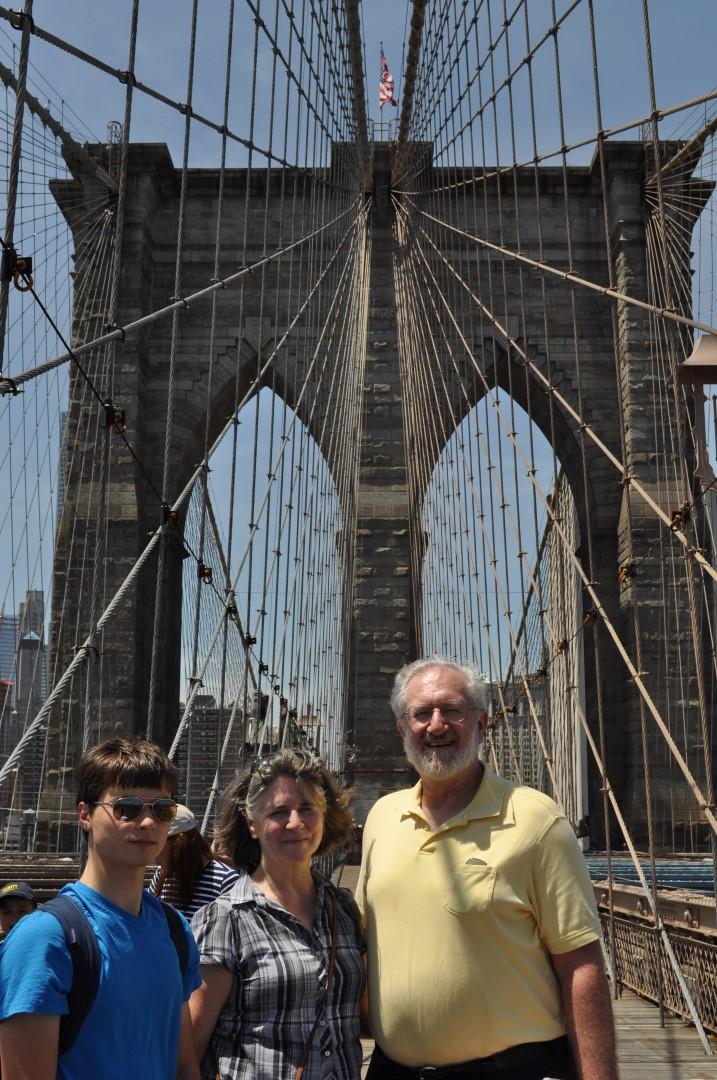 Lunch at Le Pain Quotidien was delightful, followed by a visit to the Metropolitan Museum of Art.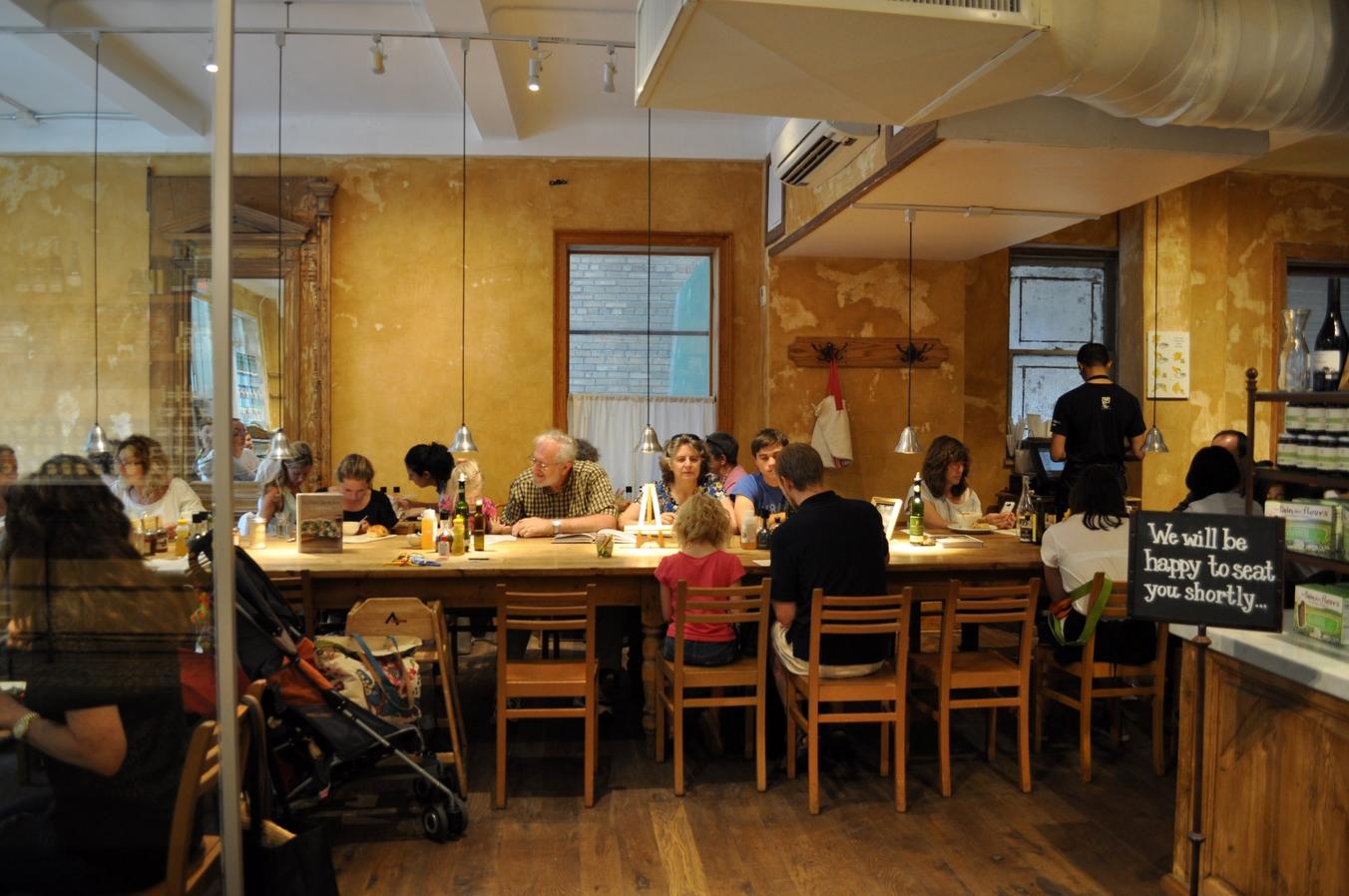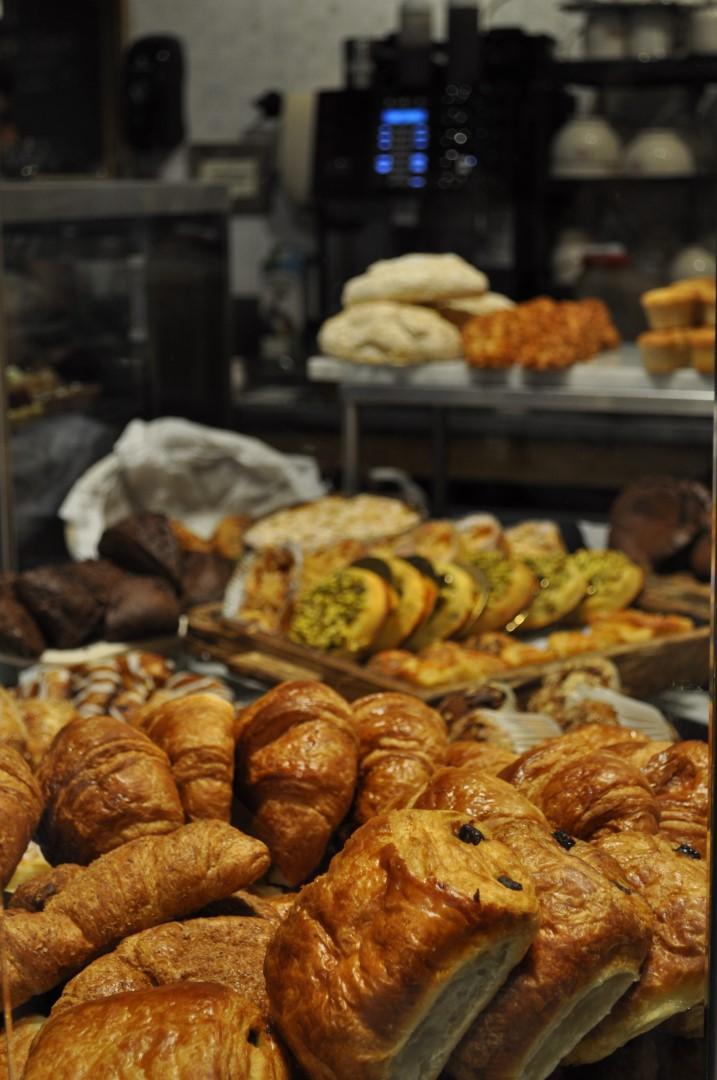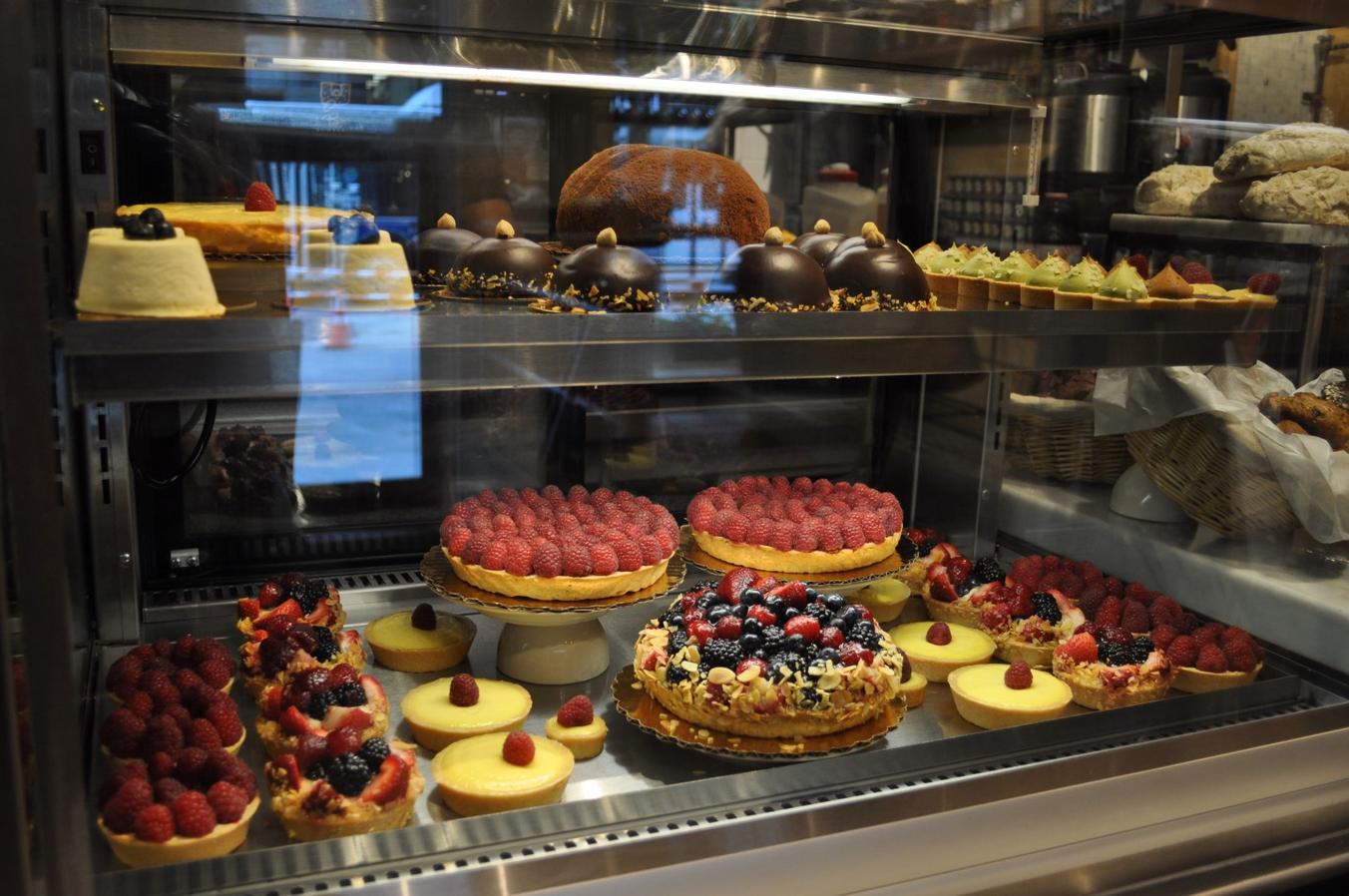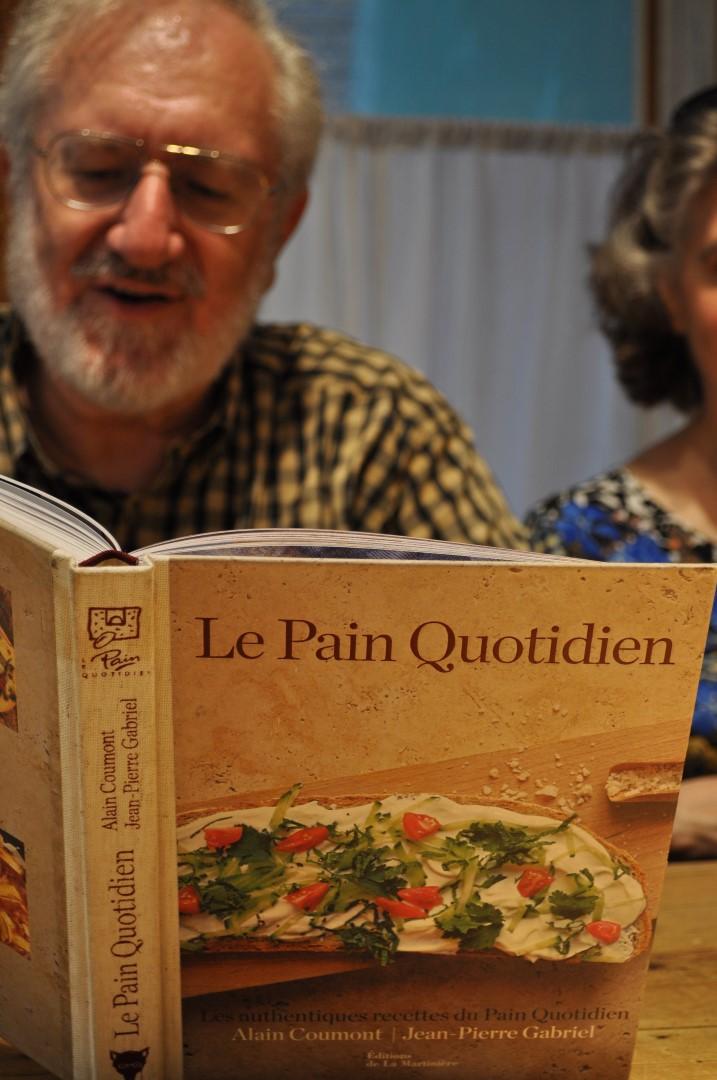 From there Ben and Uncle Walter took the kids home and Aunt Nelda, Alexander and I went to see St Bartholomew's Church where there were stained glass windows she wanted to see.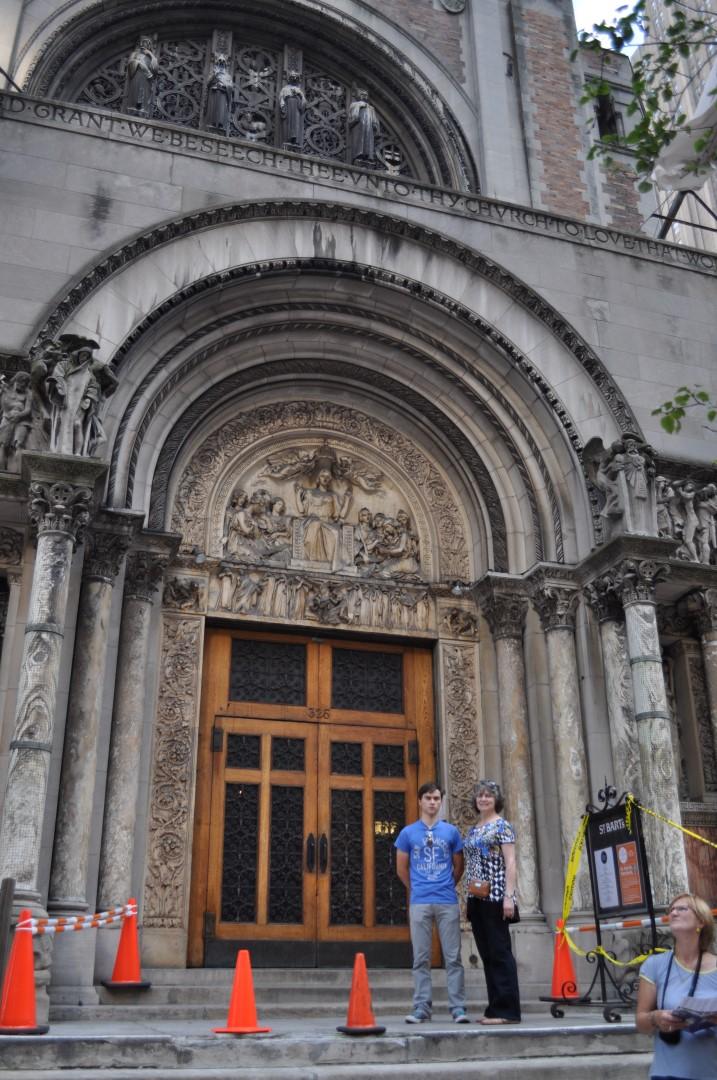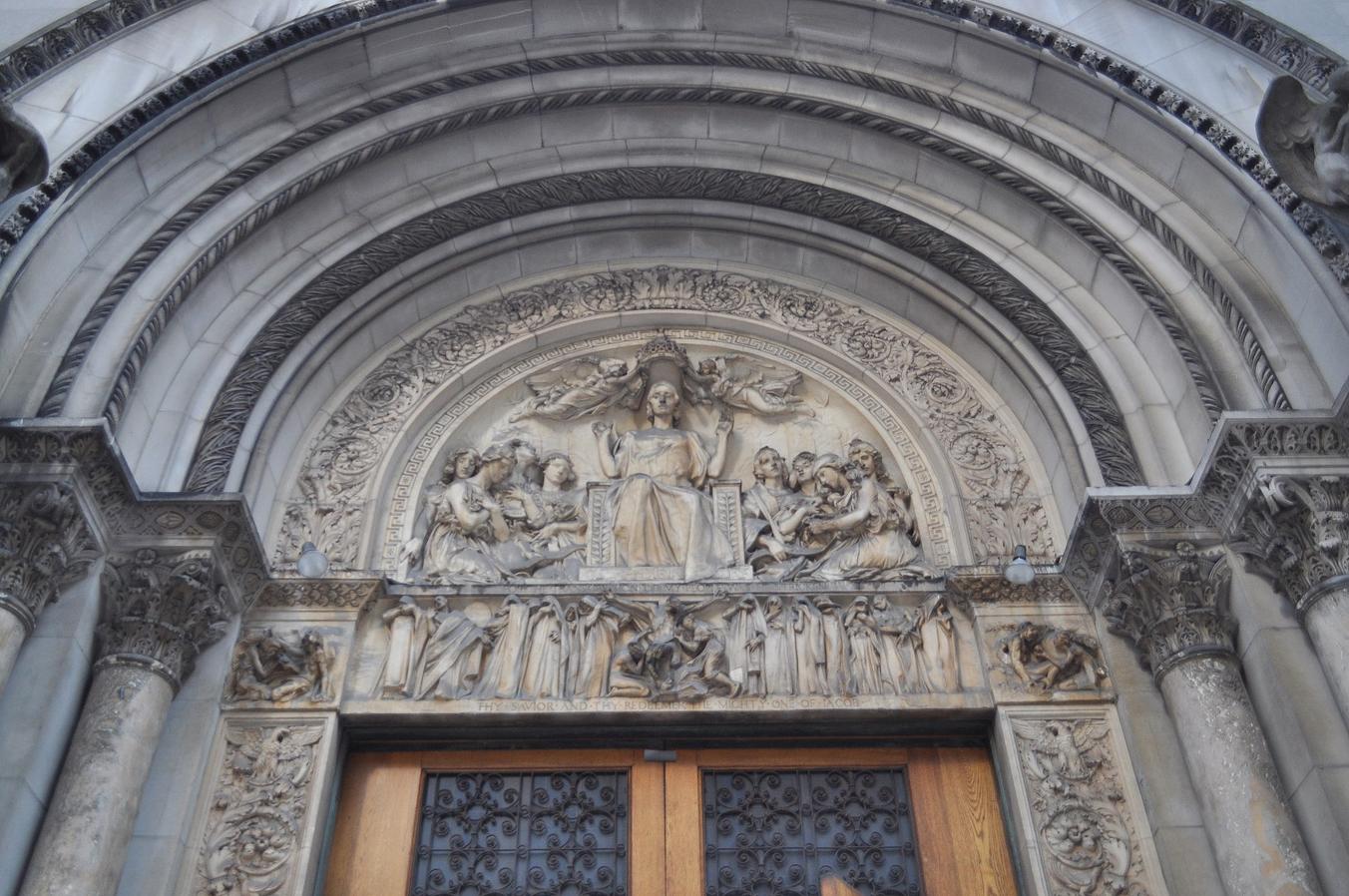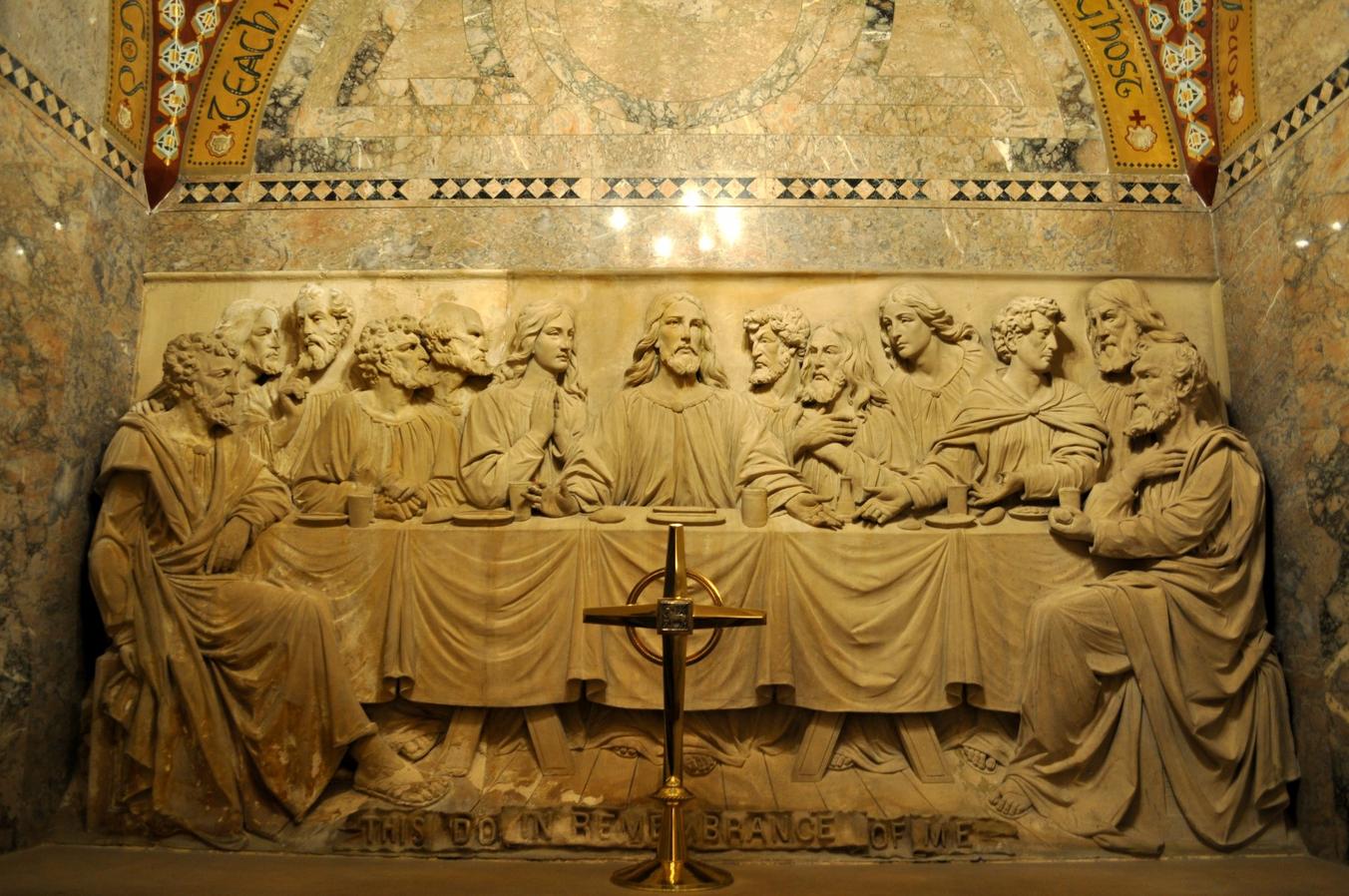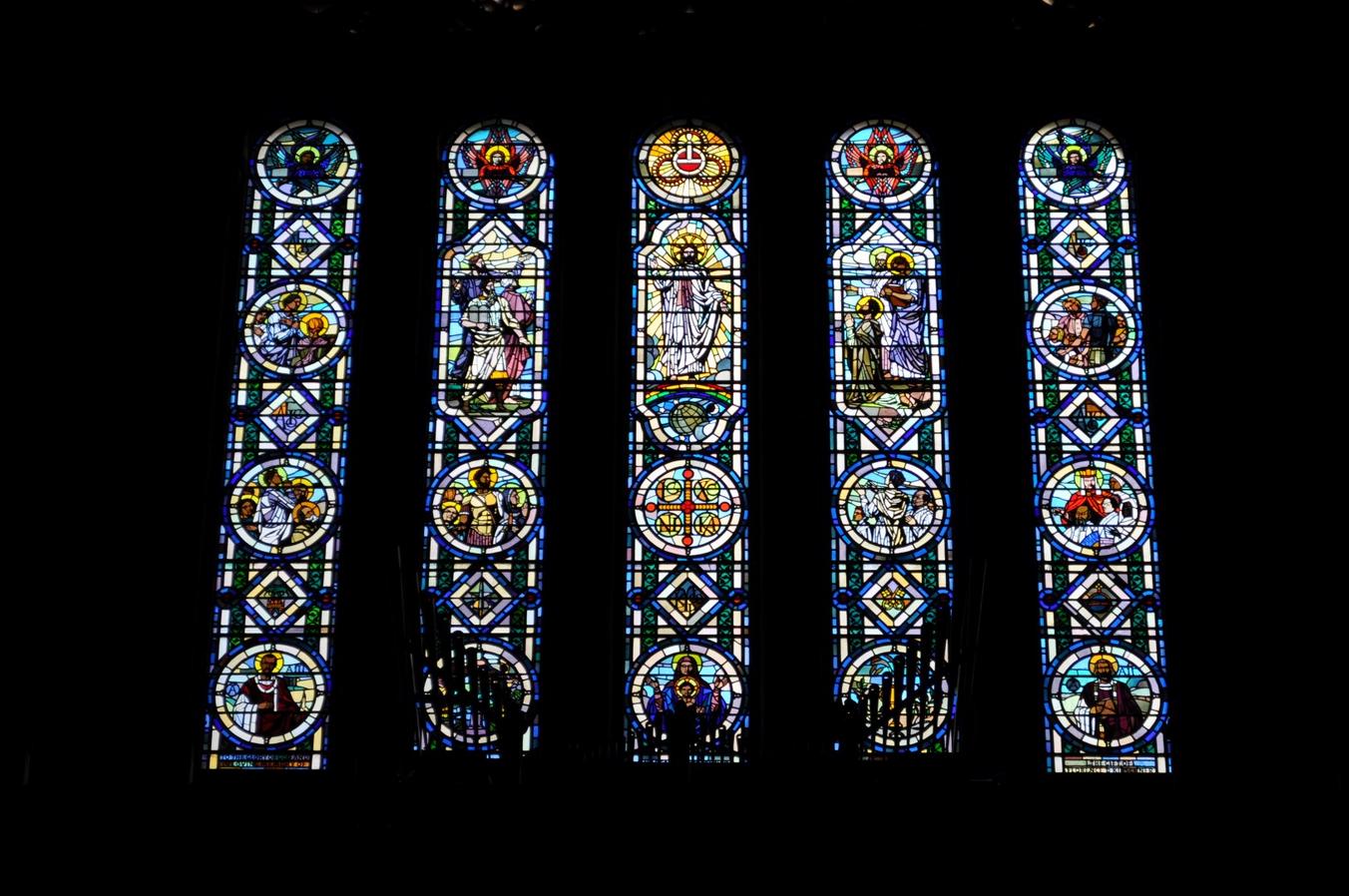 Then it was on to Times Square and to see Once on Broadway!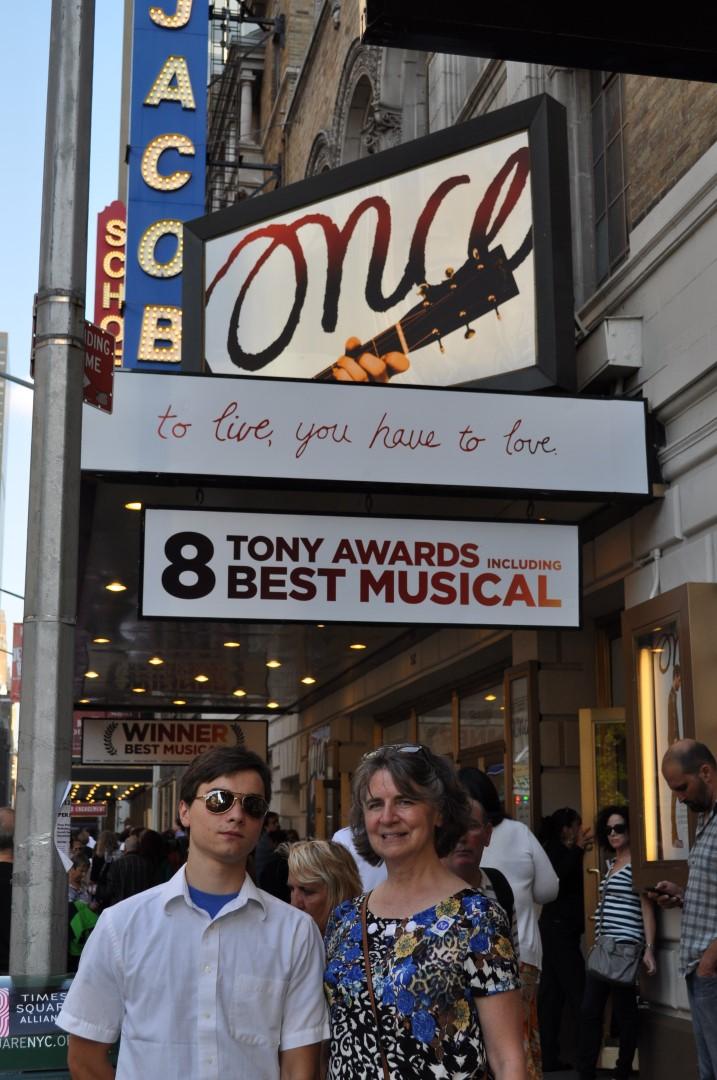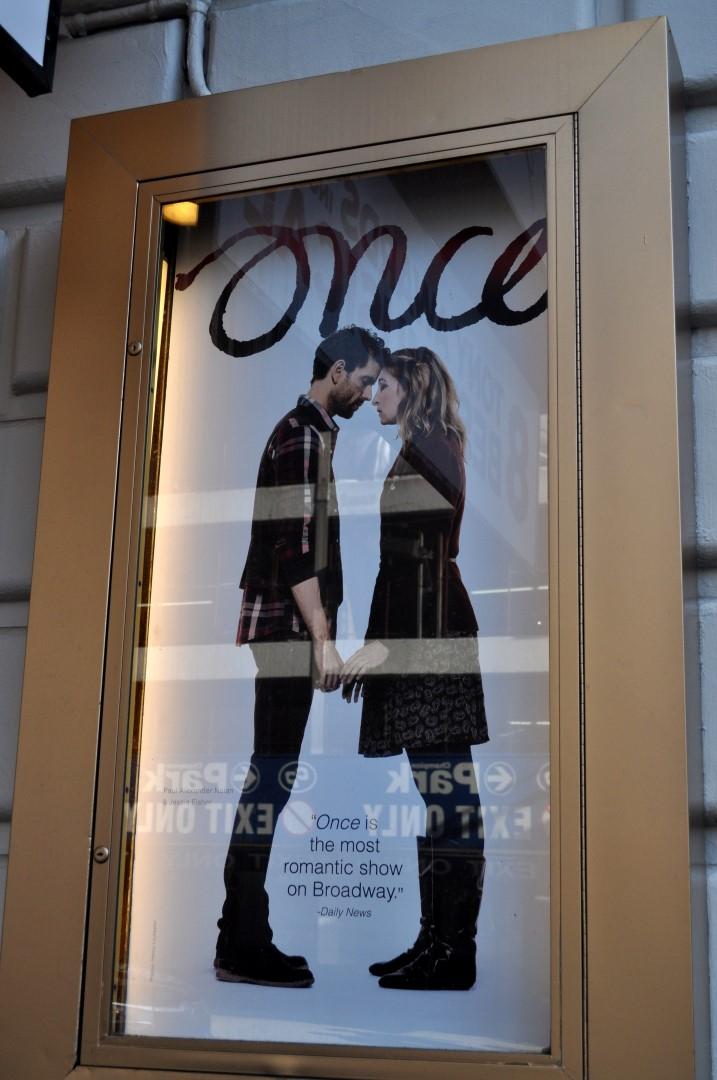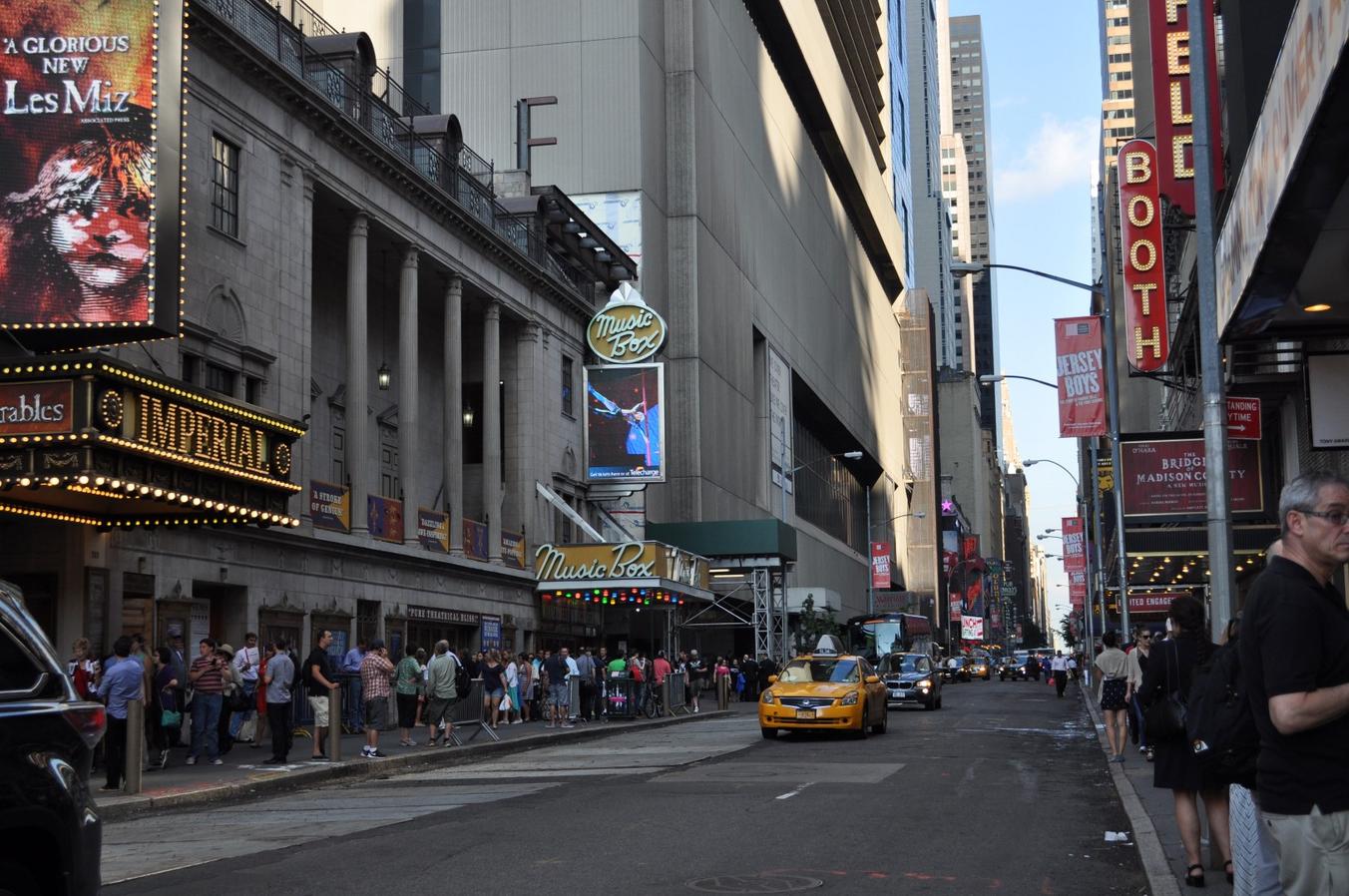 Thanks for making us one of the stops on your roadtrip, Baneks! We really enjoyed our time with you.