The other night we had our temporary landlord over for dinner and as well as having a lovely time, we also found out a bit about some of the art around here. The big painting in the dining room is a replica of The Storm by Pierre Auguste Cot.
We should go check it out at the Met sometime!
Another very interesting thing we found out was that a painting by Edward Hopper that depicts this house sold at Christie's last year for $36 million ($40.5 million with fees!). It's called East Wind Over Weehawken and was painted during the Depression.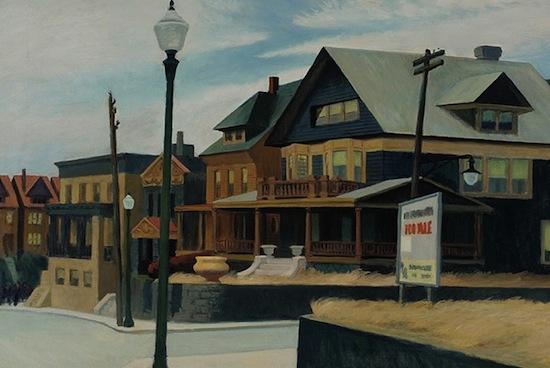 Here is what it looks like these days: