It's so much fun to have a baby in the house! (Especially now that I'm getting more sleep.)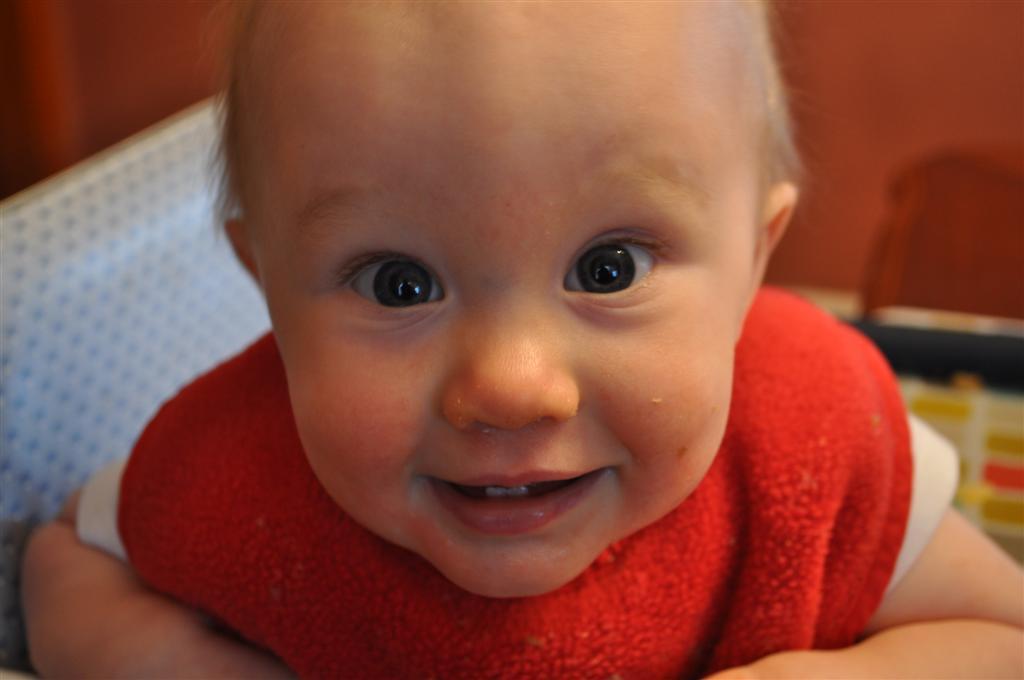 Laurelin is the cause of many laughs, hugs and smiles.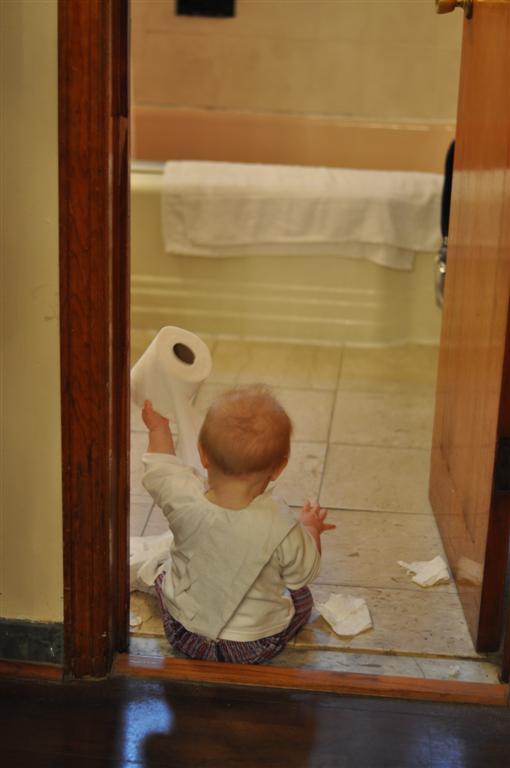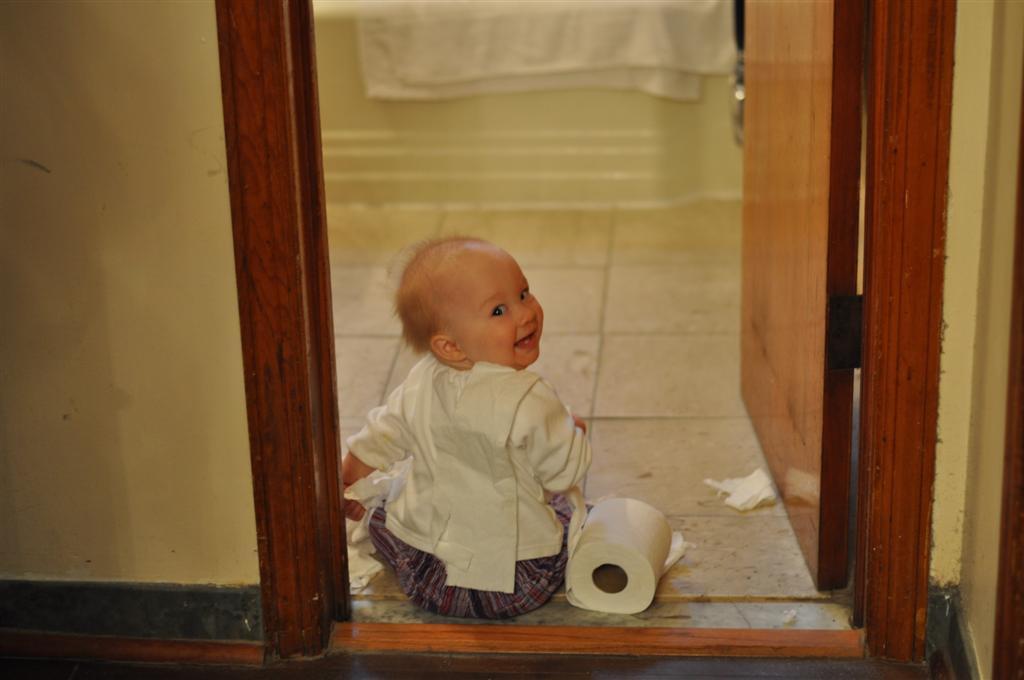 Her sisters dote on her (and so do her parents!).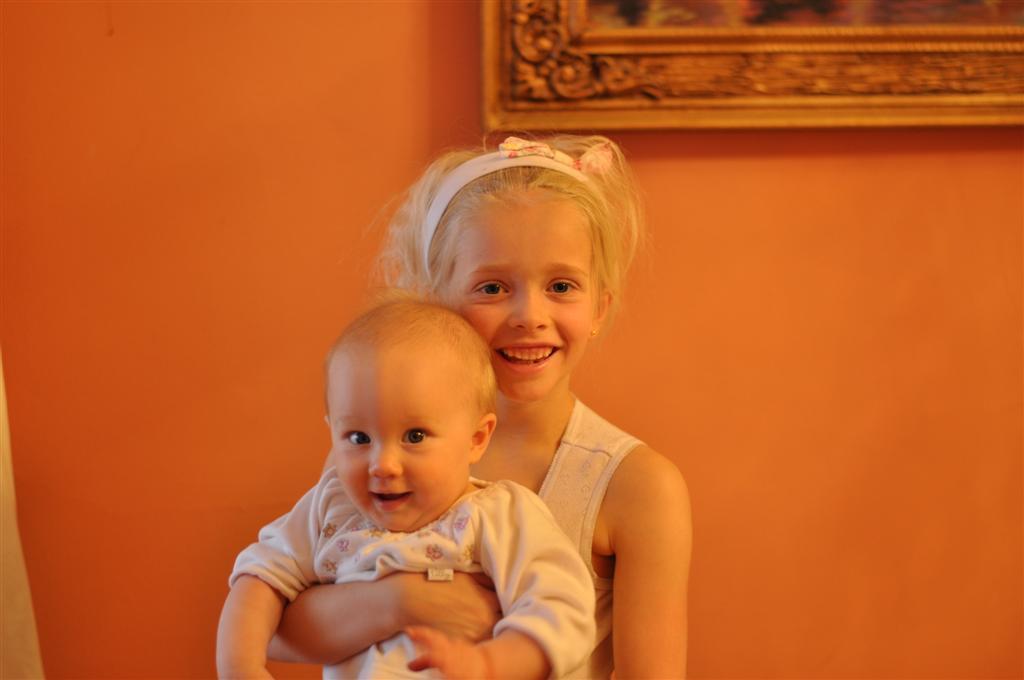 Her hair seems to be growing in a way that defies gravity. We call her Little Peach Fuzz because of it.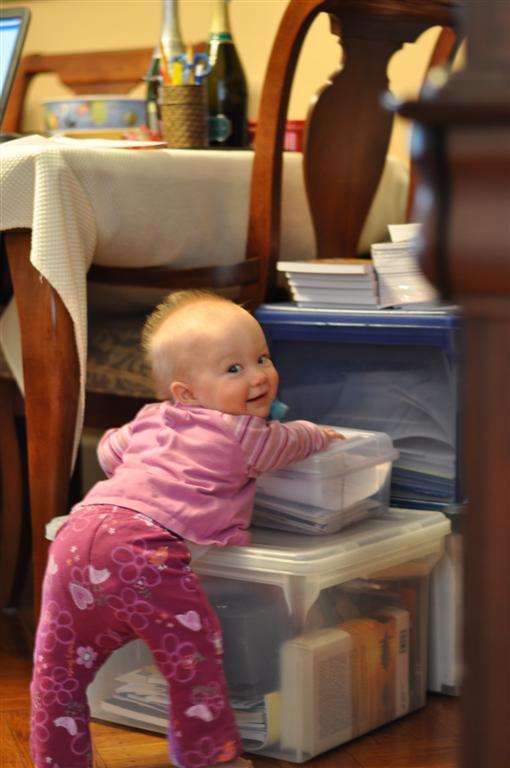 Laurelin doesn't like being alone — I guess that's part and parcel of being the 3rd child!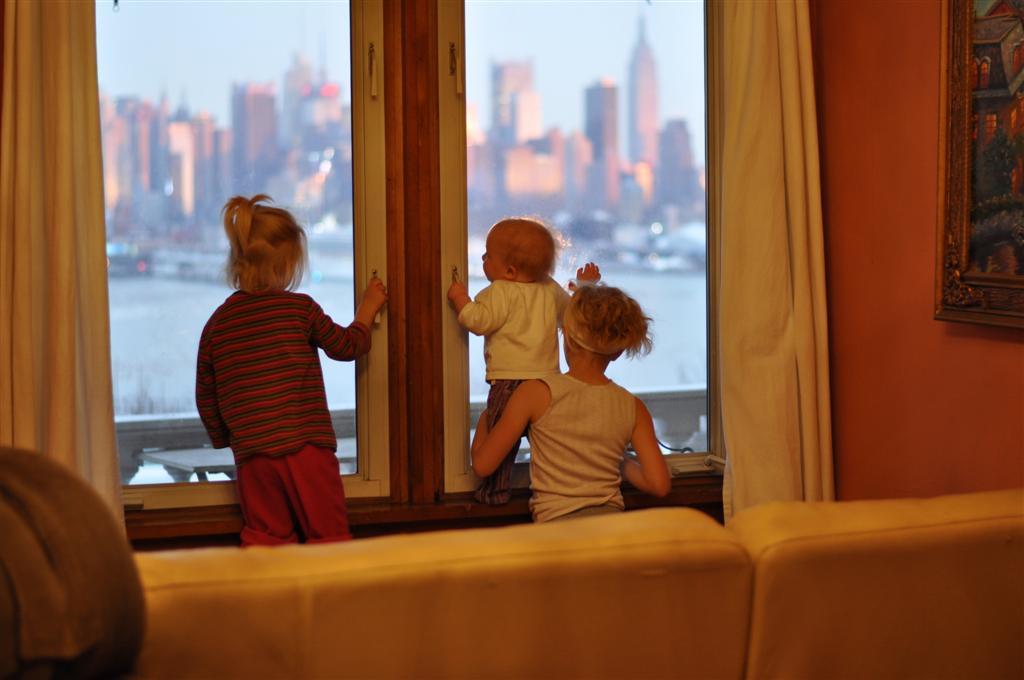 She's just too dang cute!