I'm such a regular blogger, I have to tick the 'Remember Me' box every time I log in to the blog! I had high hopes of finishing the road trip blog posts before the baby arrived, but things got in the way (just minor things like a pregnancy, a hospital stay and the like)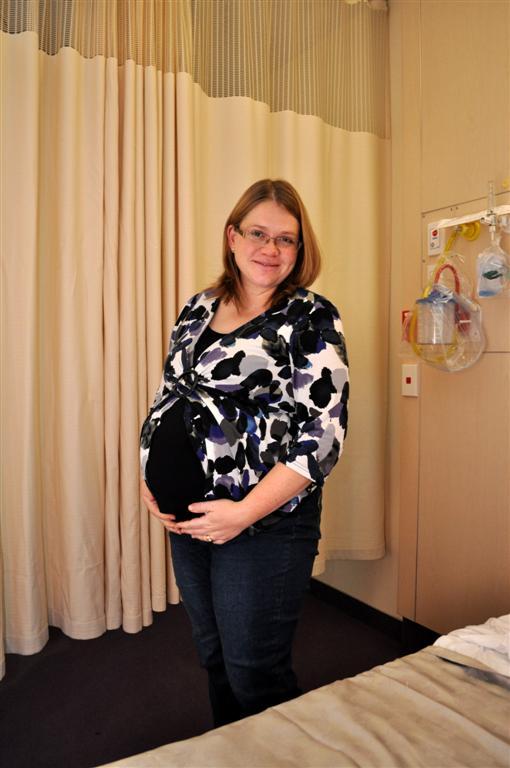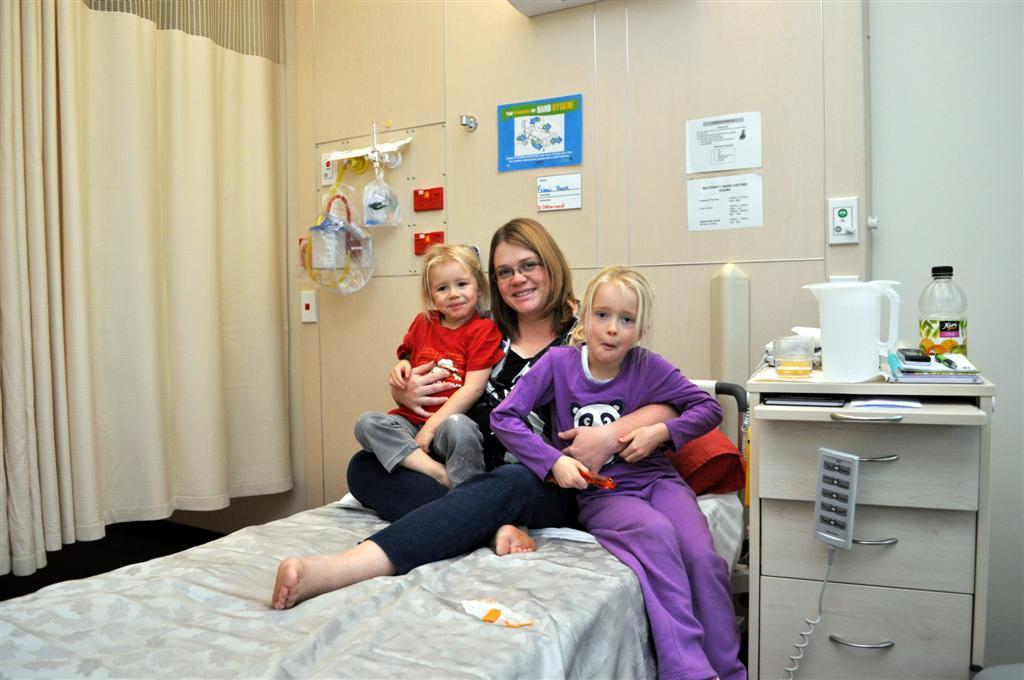 and I'm happy to announce that the reason for the prolonged silence on the blog has arrived!
Laurelin Grace Hoyt was born on the 18th of May, weighing in at 2550g and 49cm long.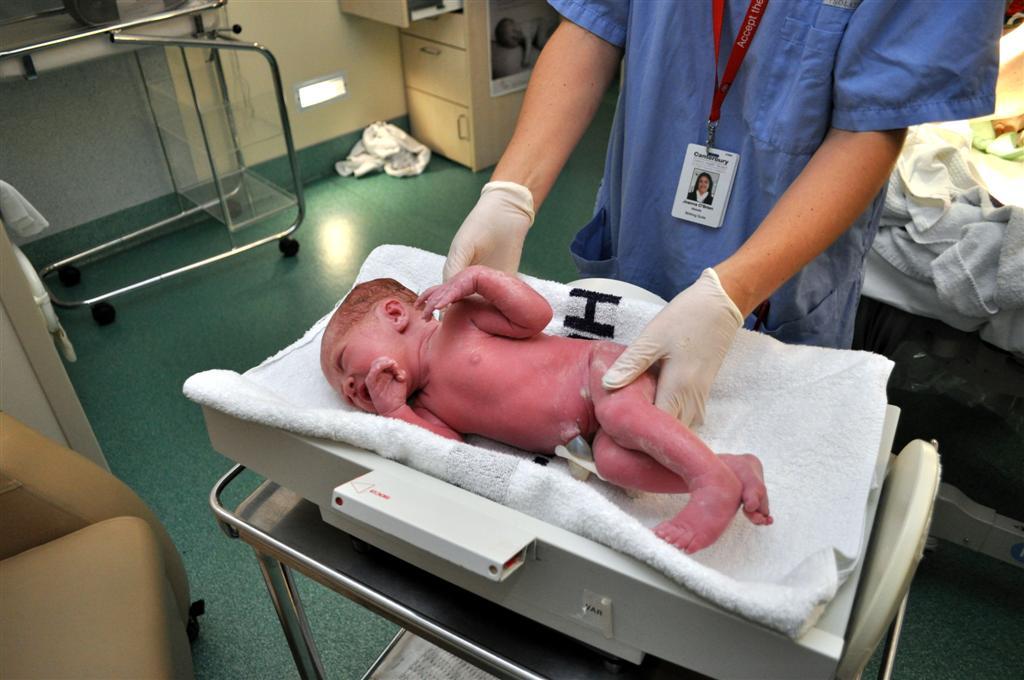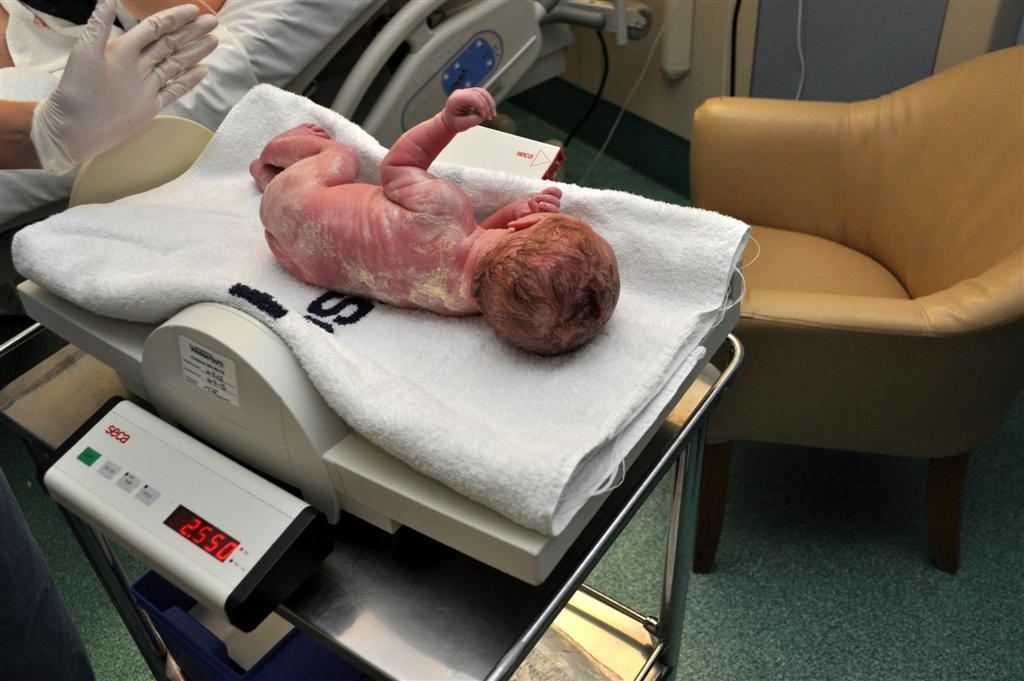 She was born 3 weeks early, hence the low birth weight. Despite being small, she's healthy and didn't need to spend any time in the NICU, for which we're very thankful.
—- Skip to the photos if pregnancy details bore you or gross you out. :-) —-
Growing Laurelin has been one of the more difficult challenges I've faced in my life. I know that sounds rather dramatic, but I'm immensely grateful that it's behind me now. My pregnancy was confirmed after I had been throwing up for two days straight — I took the test and was not surprised at the positive result! In my previous pregnancies the vomiting and nausea had stopped by around the half-way mark, but this time it carried on right through. However, this time I was blessed with medication (thank you, Lord, for Ondansetron) that at least stopped the throwing up so that I could function. For the next 6 months life ticked along semi-normally with just a few pretty commonplace pregnancy discomforts. I even felt well enough (thanks to the meds!) to go to my friend Lizél's beautiful wedding in South Africa.
I was about 4 months along in the pregnancy when my blood pressure rose, but with some low-dose medication that came down and was controlled until I got to about 30 weeks along in my pregnancy. Then it was as if someone lit a fuse somewhere, because the blood pressure shot up, and continued to do so despite some pretty rapid medication increases.
I had an appointment with my obstetrician at 36 weeks, and I had to ask Ben to drive me there, because by then I felt too ill to feel confident to drive — my mind was foggy and my vision was a bit wonky too. We got there and when the nurse took my blood pressure it was 180/130. Needless to say the obstetrician told me to go home and pack my hospital bag!
I spent 5 nights at Christchurch Women's Hospital. They tried to control my blood pressure, but despite extra medication and bed rest, it continued to be unstable (not always super high, but very labile), so they decided that they would start an induction on the Sunday. On Saturday morning, however, with a blood pressure reading of 170/110 they suggested that it would be a possibility to induce that day, but that they'd make a decision once they got my blood results back. I was sitting in my chair an hour or so later, when suddenly a bunch of people bustled into the room and the midwife said, "Right, we're taking you downstairs right now, you're being induced straight away." I was kind of out of it, so instead of asking what was going on, I just dumbly asked if I should pack my stuff. "No, only take your valuables, someone else will come get your things." A nurse came in and asked if she should get a wheelchair, to which the midwife responded with, "No, I'm not taking any chances, she's going in the bed!" So they promptly wheeled me down to the birthing suite where I got hooked up to various monitors, got an IV line put in and within a couple of hours they started the induction. I was told later that they were concerned of the possibility of a seizure or stroke, but I wonder if that midwife didn't over-react a bit.
Anyway, the induction went well and quickly. It was just a bit miserable having to stay lying in bed with the monitors on while having contractions! I even survived the epidural and didn't get paralysed! (Laugh at me if you like, but I was terrified of getting an epidural.) It was actually quite nice to have a conversation with Ben about all sorts of things while feeling the contractions, but no pain. Until it started wearing off, right during transition, ugh! Thankfully it was over quickly, and Laurelin was born healthy and well.
—- End pregnancy/birth details —-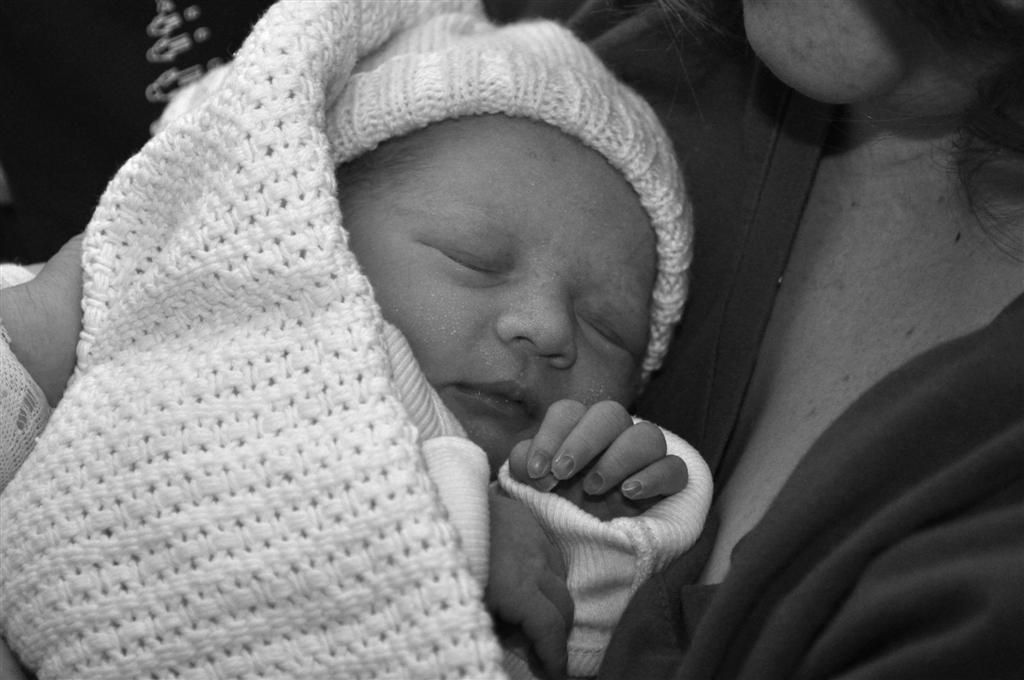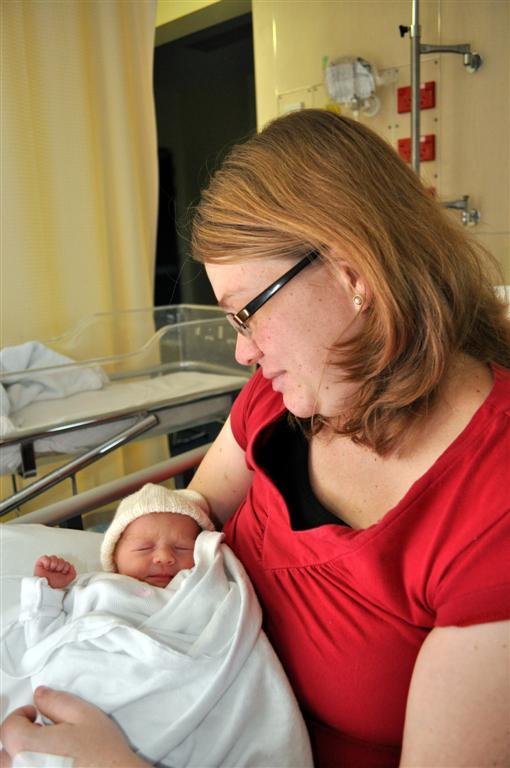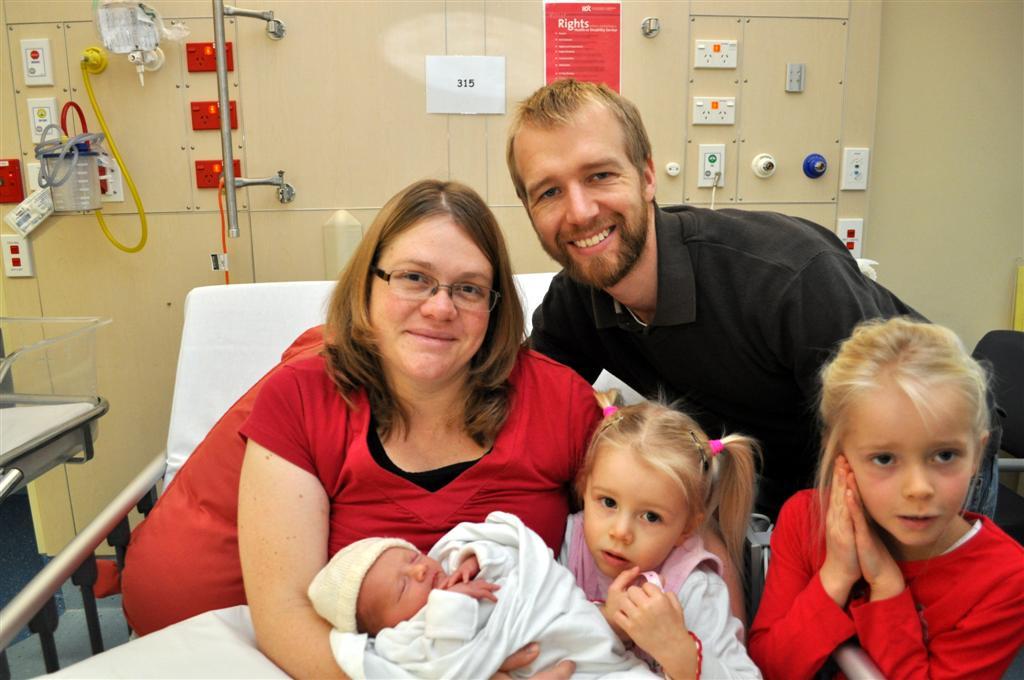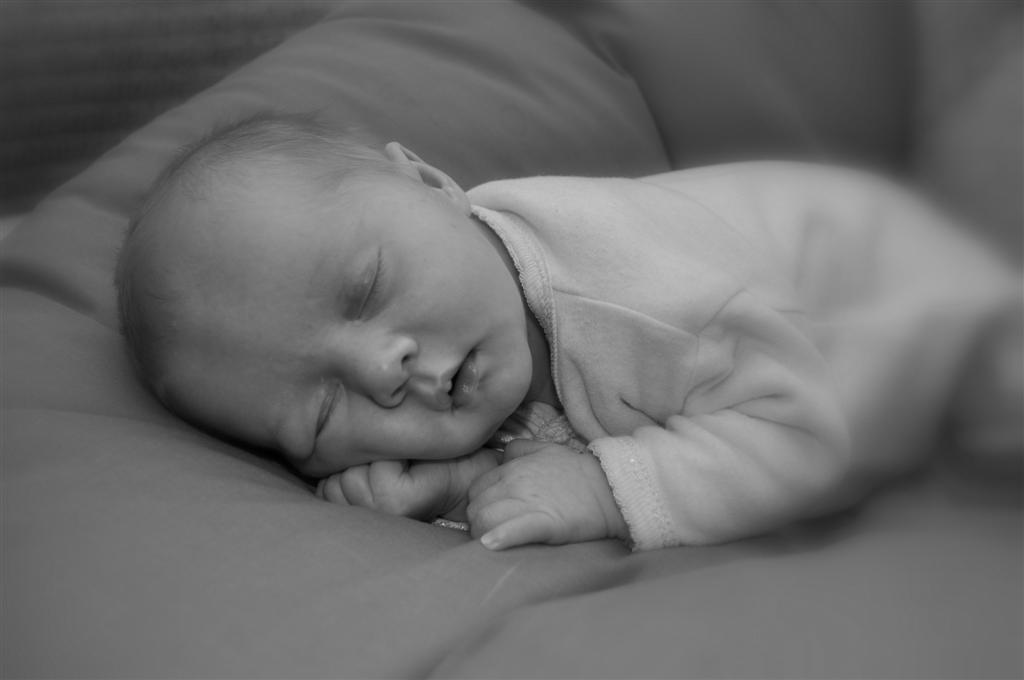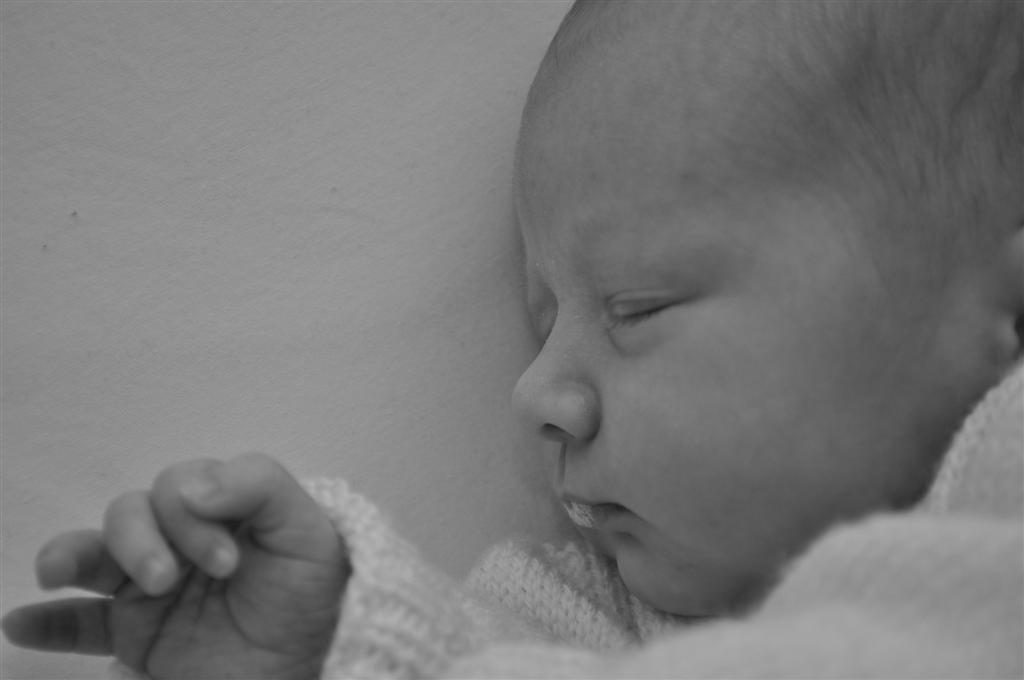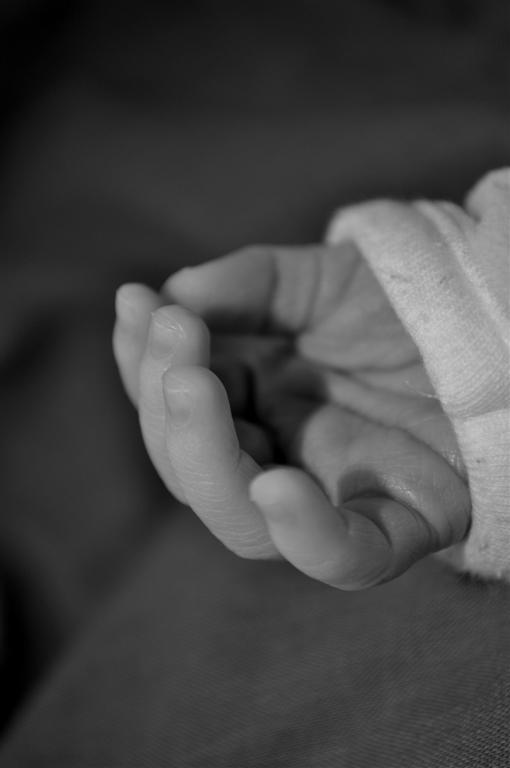 So, that long explanation basically to say that God has brought us faithfully through a difficult time, blessing us daily with much grace. Laurelin Grace really is a testimony to how the Lord not only gave the strength for each day, but also joy — she is our little golden song of grace.
He used many people to bless us by praying for us, looking after our children, making us (many!) meals, cleaning our home, helping out with chores, visits and more. To all of you, thank you from the bottom of our hearts.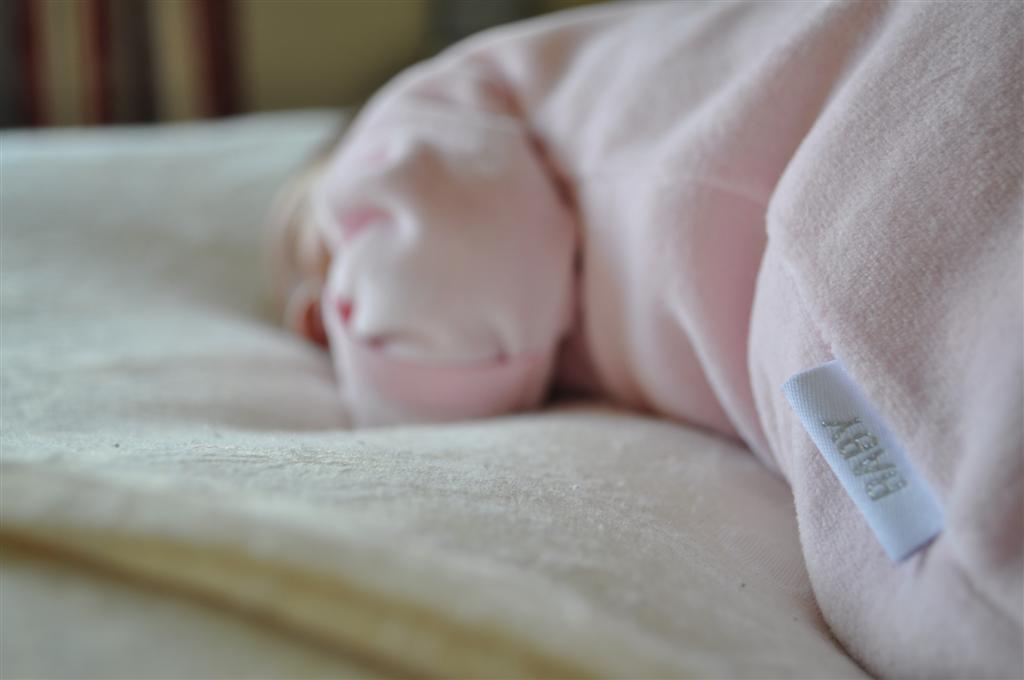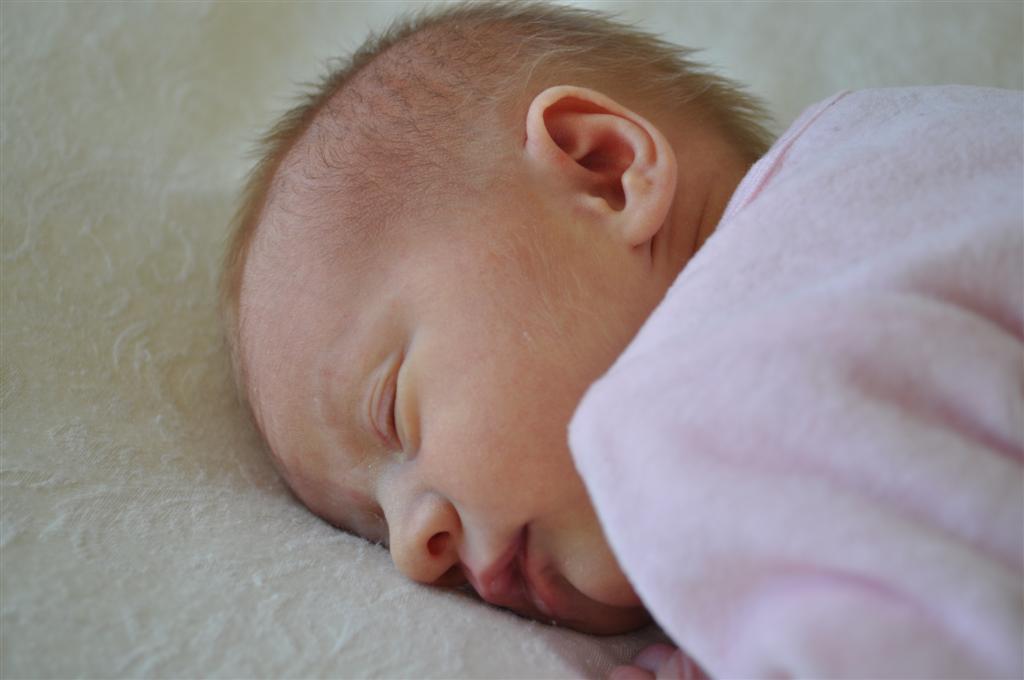 Laurelin's two older sisters are quite taken with the little addition to our family. I get the feeling she's going to have three mothers.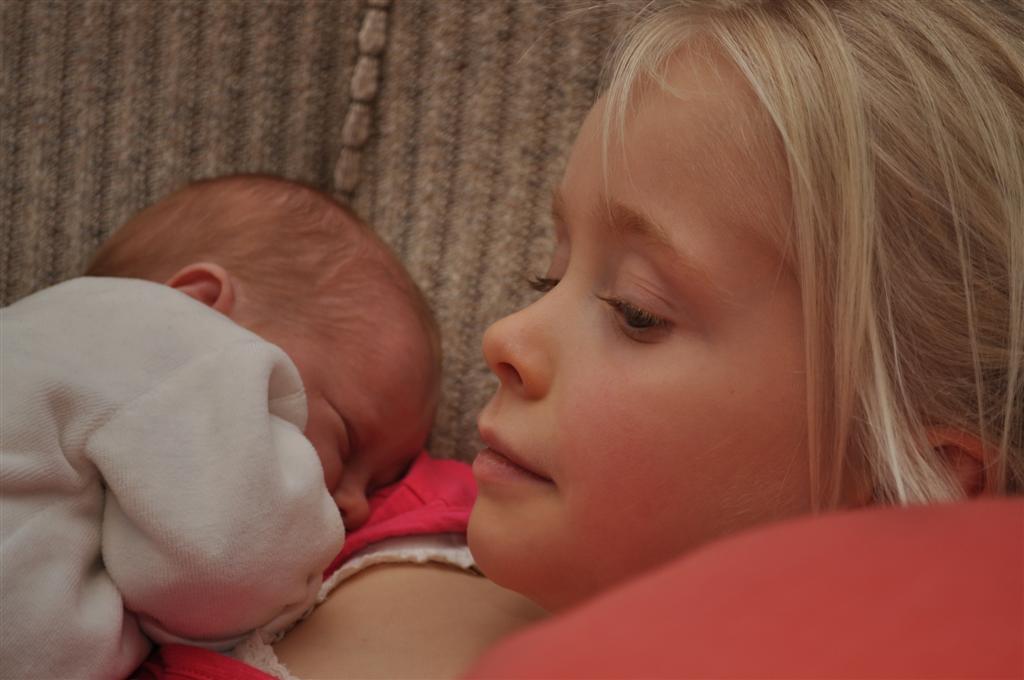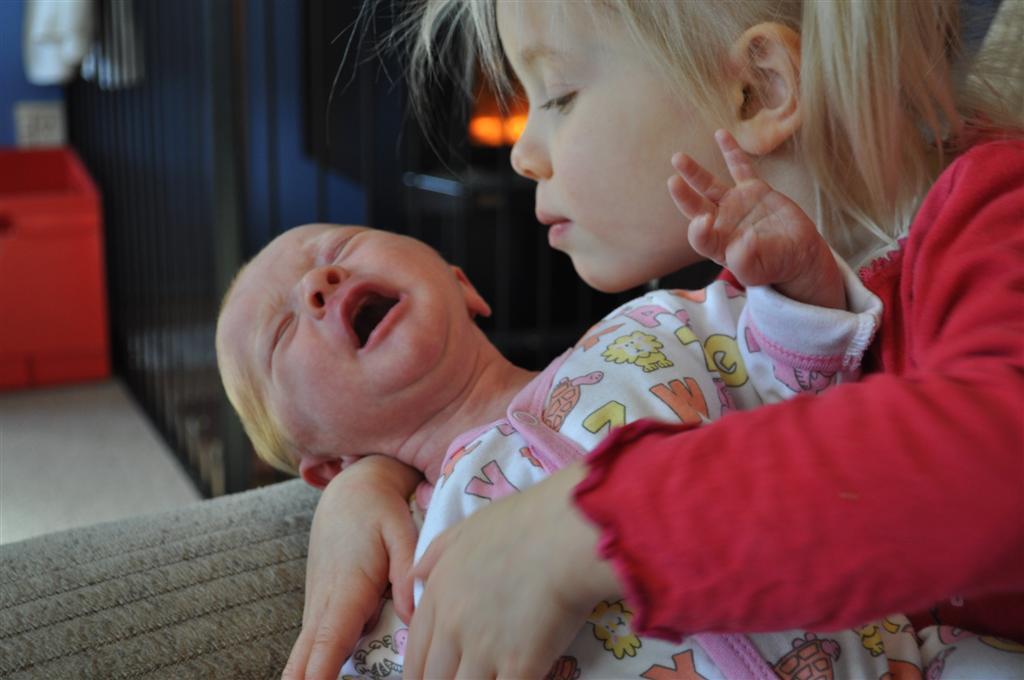 For a bit of fun, and to give you an idea of how small she was when we brought her home, here she is with a couple of the girls' baby dolls.