We spent 10 nights in Knoxville with Ben's Uncle Ron and Aunt Marti, and his cousins Hannah and Eva.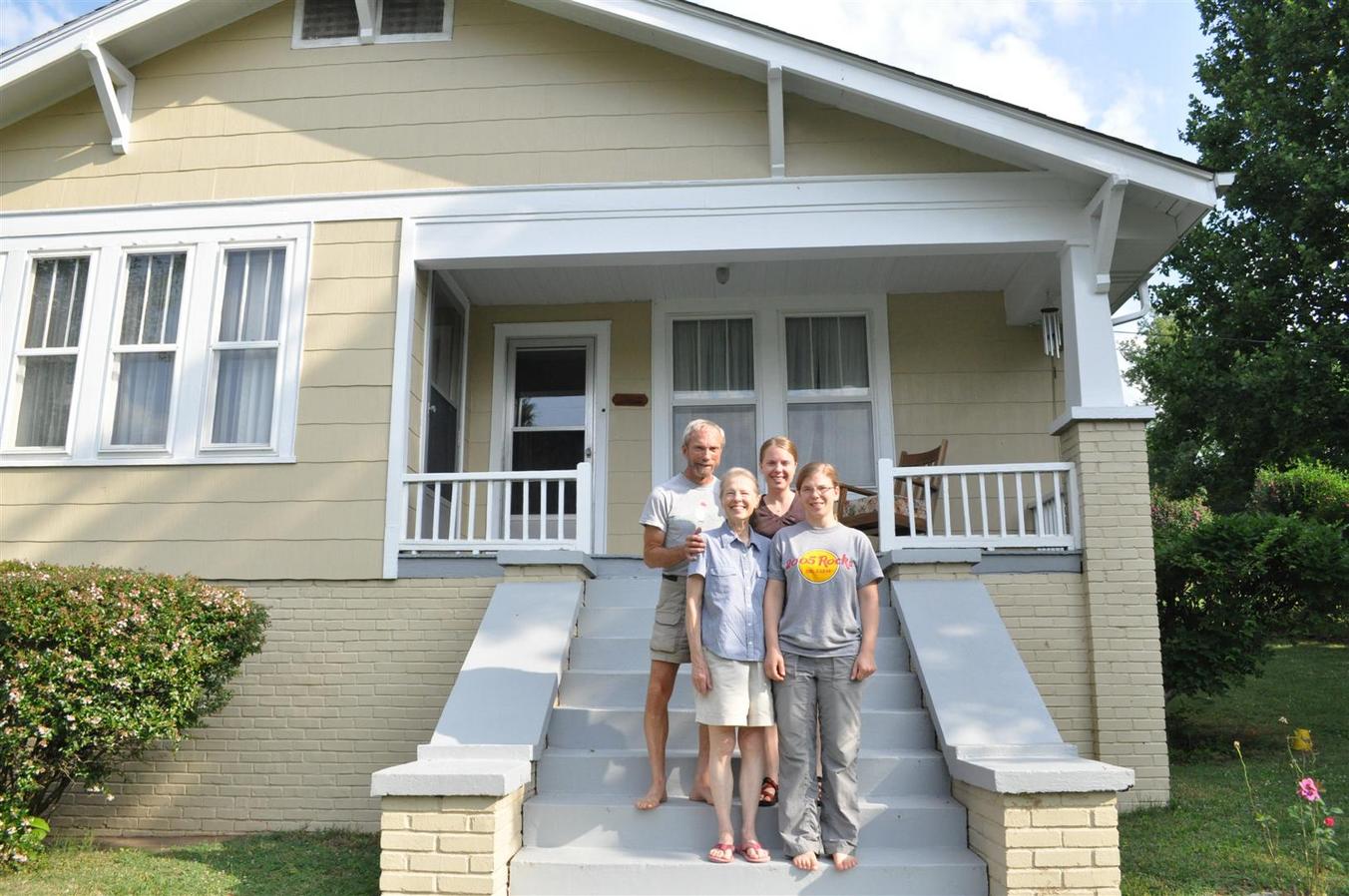 This happened already well over two weeks ago, and I'm only now getting around to telling y'all about it (can you tell I'm in the south?), because we've been having such a great time catching up with friends and family. But I'll let you know that I try to edit photos and get things ready for posts in the car. I sit with the laptop on my lap and Marica's cuddly over my head and the computer to reduce glare. The problem with this set-up is that it looks rather questionable to outsiders, and that the cuddly is a bit too small, and falls down over me or the screen every two minutes or so. But I made progress, and here it is! :-)
Our 10 days in Knoxville were very relaxing and yet there was a good amount of activity mixed into it all. We got to see where Hannah and Eva lived, we went to a couple of coffee shops and had dinner out one night, we had a day trip up to the beautiful Smoky Mountains, Ben went fishing with Uncle Ron twice, I joined in with the girls' reading circle at church, we watched the fireflies dance in the garden every night, I helped Eva do a piano recording one afternoon, there was swimming and croquet and watermelon eating, and a fantastic piano recital by Eva. But I'll let the pictures do (most of) the rest of the talking.
Hannah has a very cute apartment that she moved into a few months back. I love the way she's decorated it with things she has made. Don't you just love that half-globe lamp?
Hannah is an artist, and there is some artwork on the walls that she's done and has displayed at galleries before. We've wanted to purchase one of her pieces for a while, so when we were there we chose this one on the left.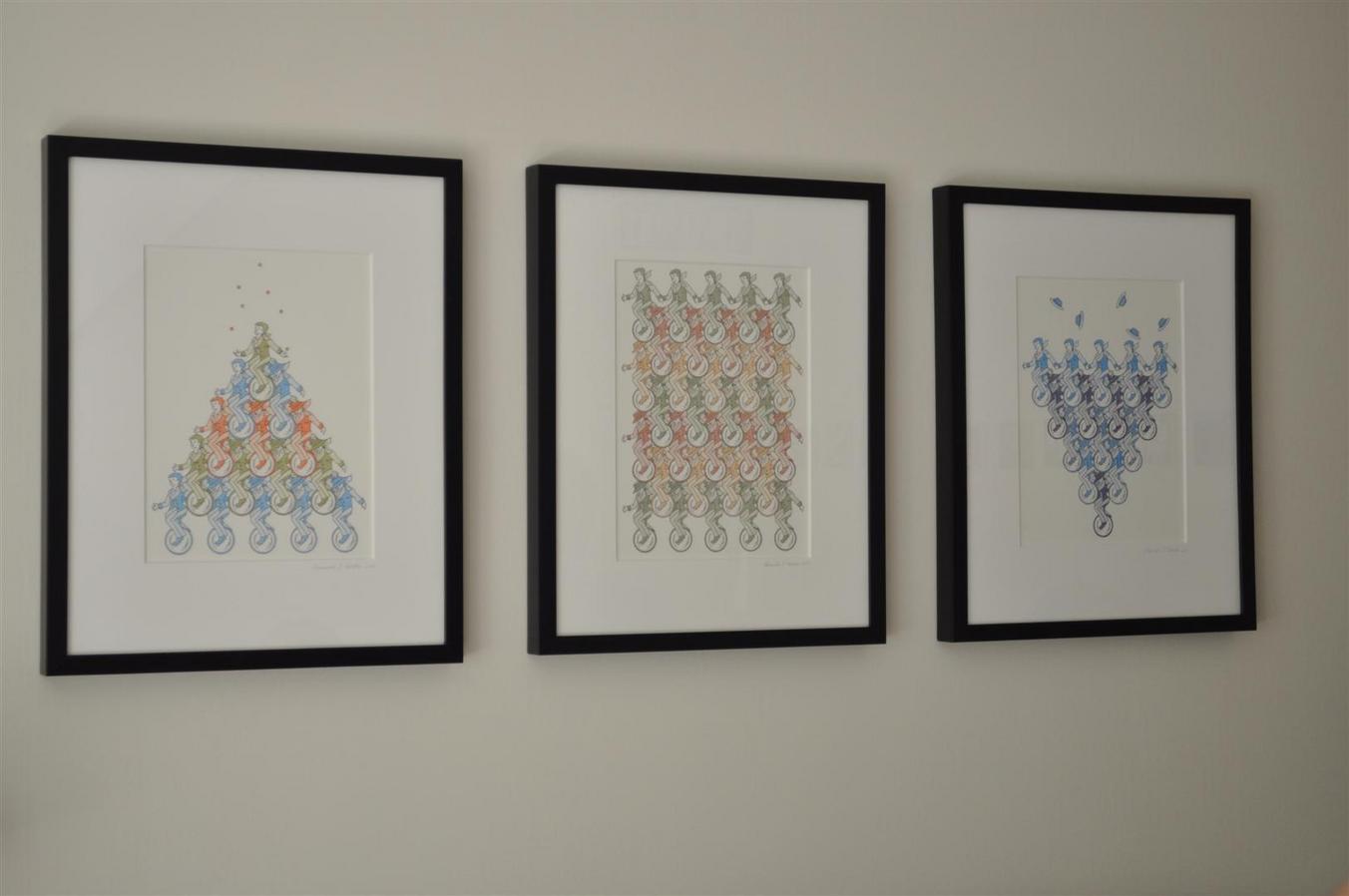 This is where she does a lot of her work.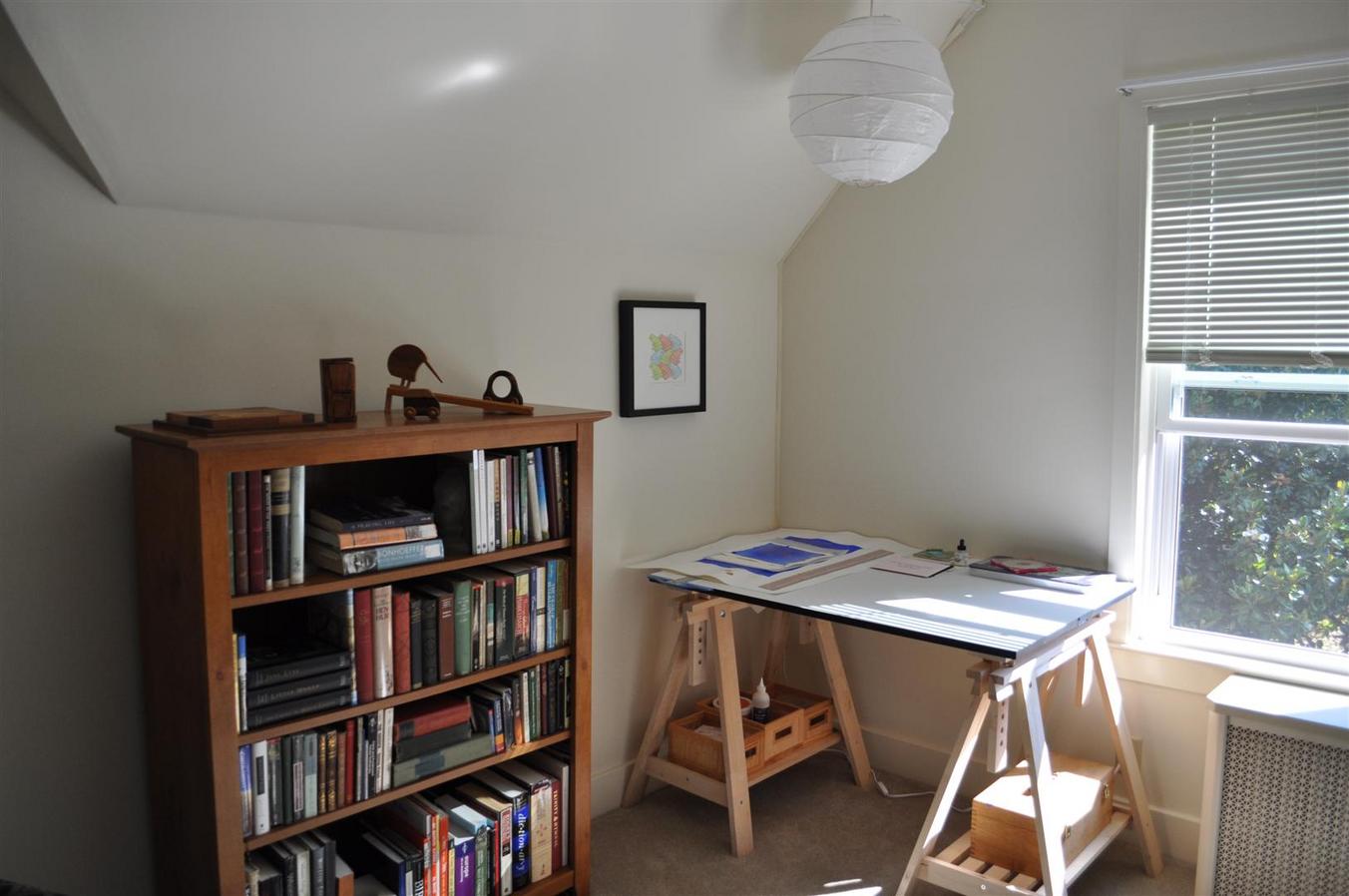 One evening we had an amazing pizza dinner at Hannah's house. Before that we went to a park near her place where the kids had a ball playing at the playground, and where I got this nice shot of Aunt Marti and Uncle Ron.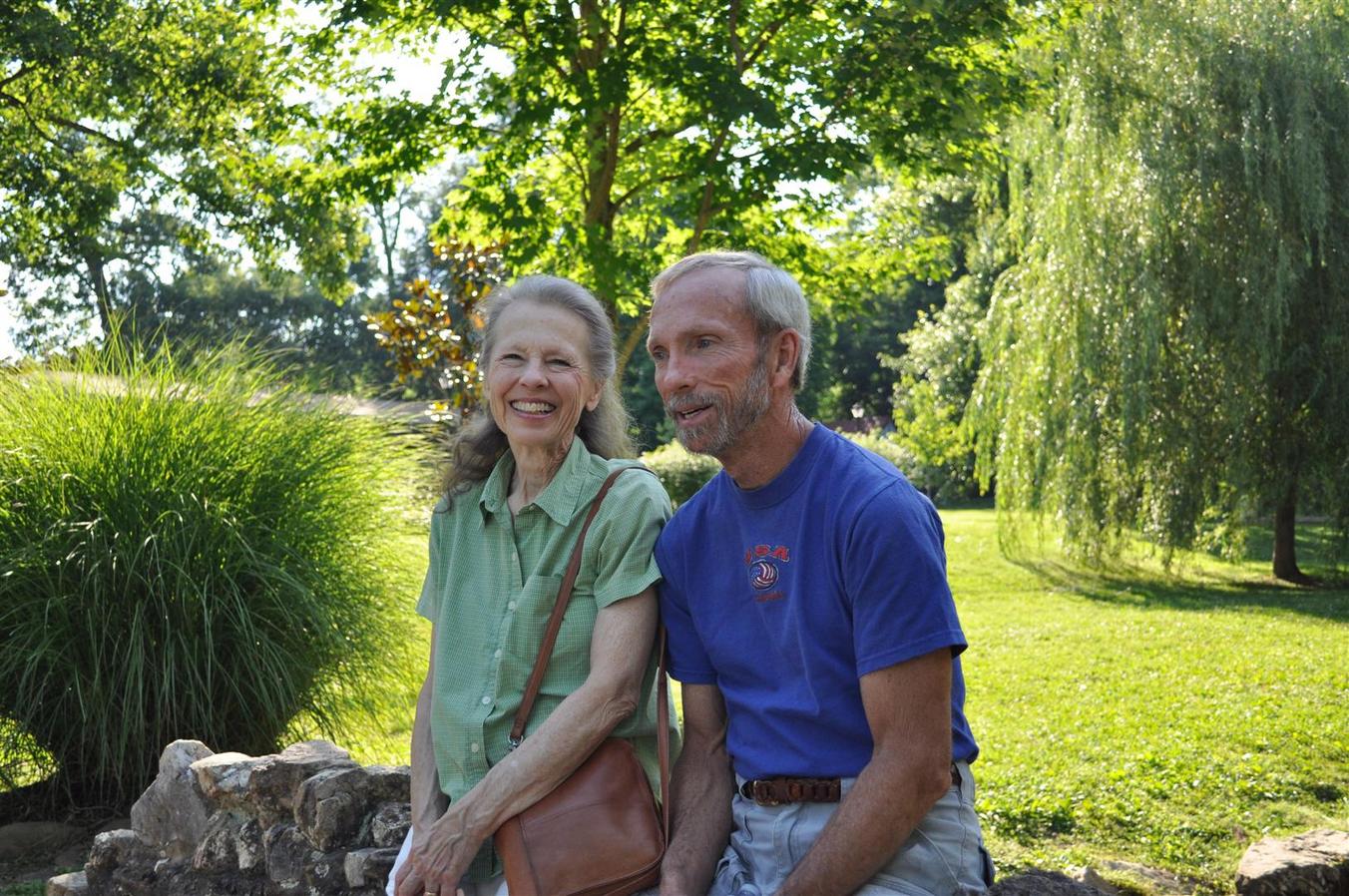 We also got to have dinner at Eva's place. Eva will be travelling to Austria in the fall to study and work there for the next year or so. Hannah had drawn/written this on the blackboard in Eva's kitchen.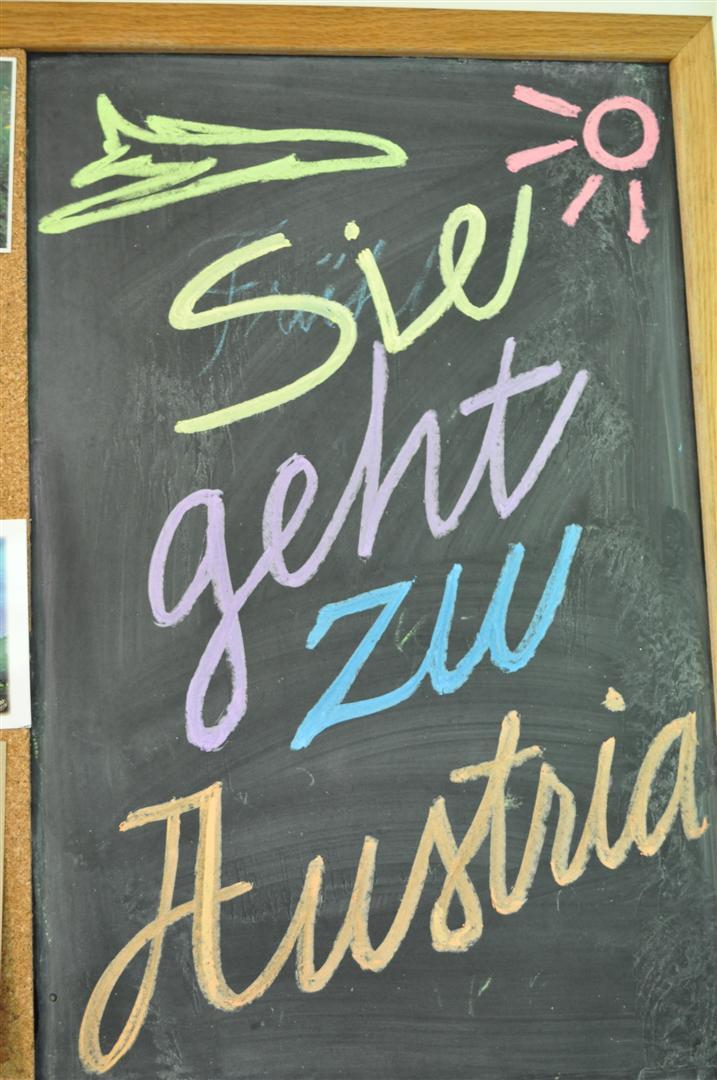 Eva made an amazing apple strudel for dessert. I really wanted to have a second helping because it was so delicious, but I was a good girl and did not.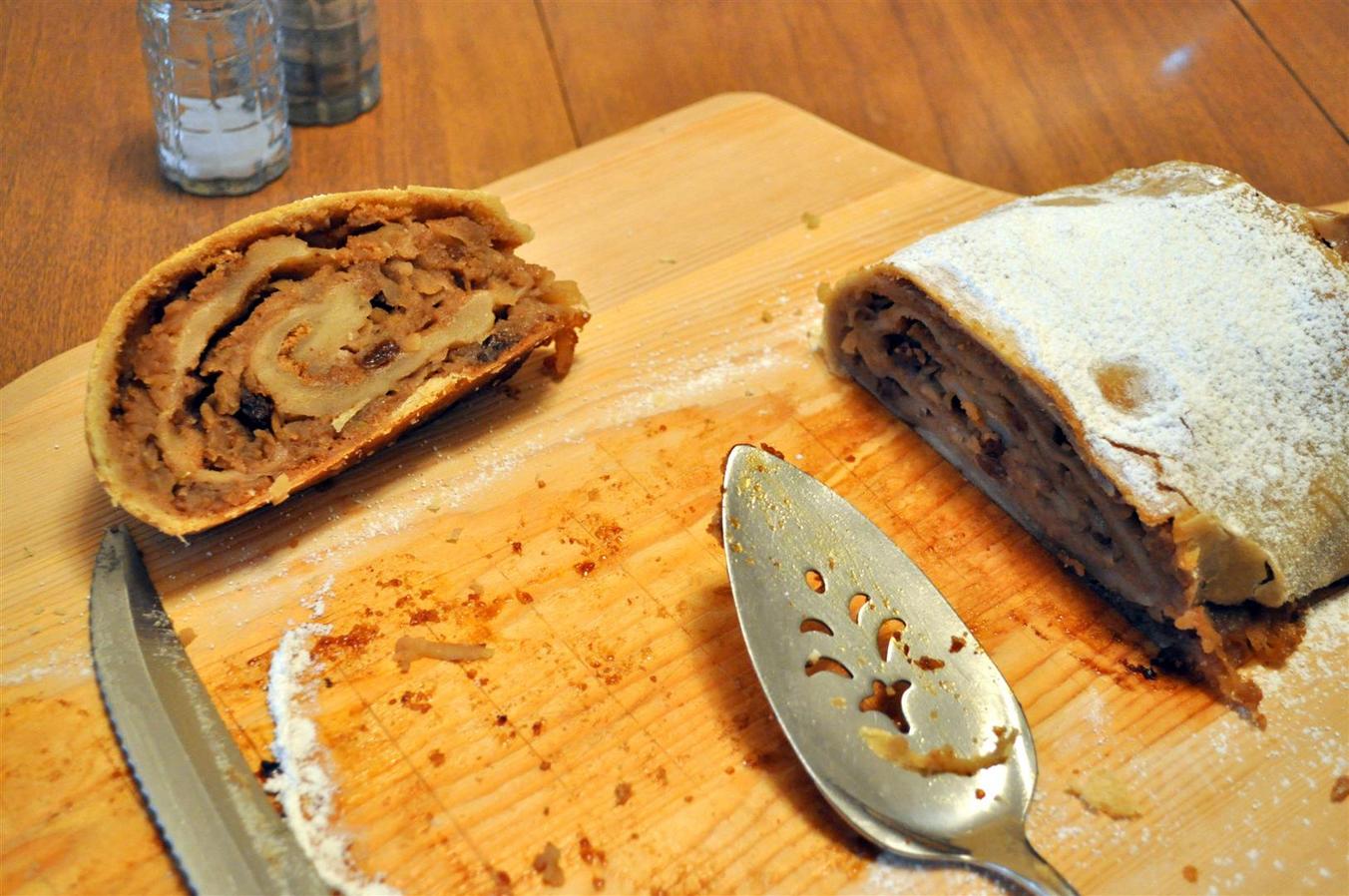 The weather in Knoxville was really good while we were there. Hot, but not too bad. Certainly perfect weather for eating loads of watermelon!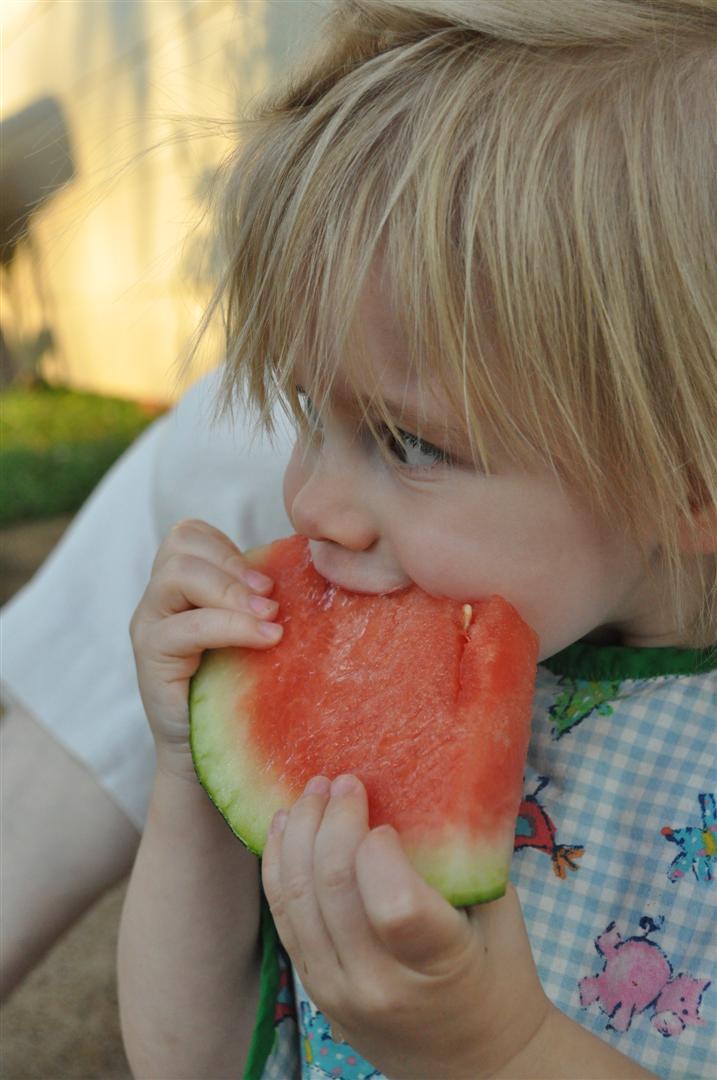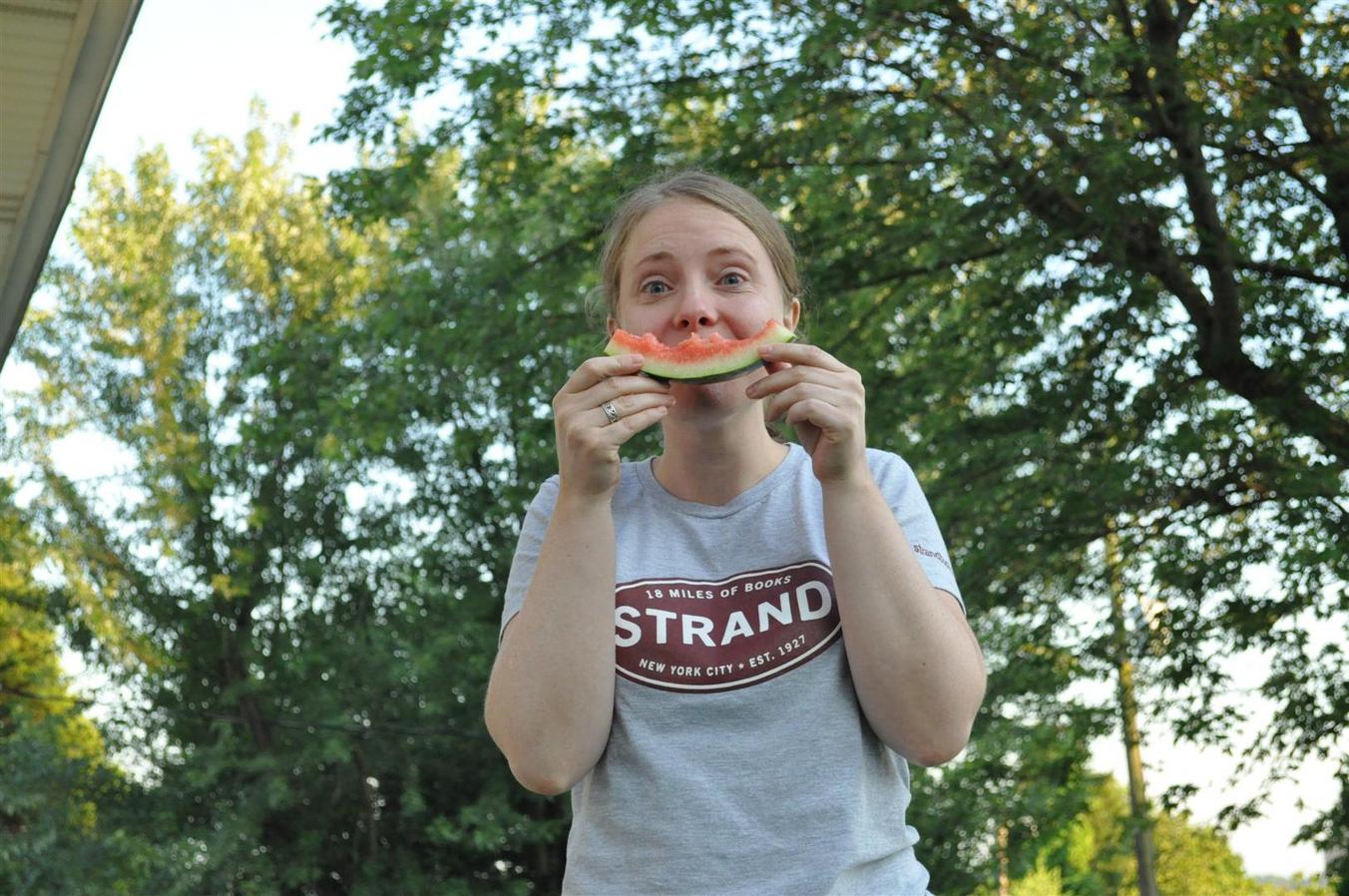 On Sunday afternoon Uncle Ron got the croquet game out and Marica thought it was a lot of fun. "Look, Dad, I got it!" even if it was quite a way off!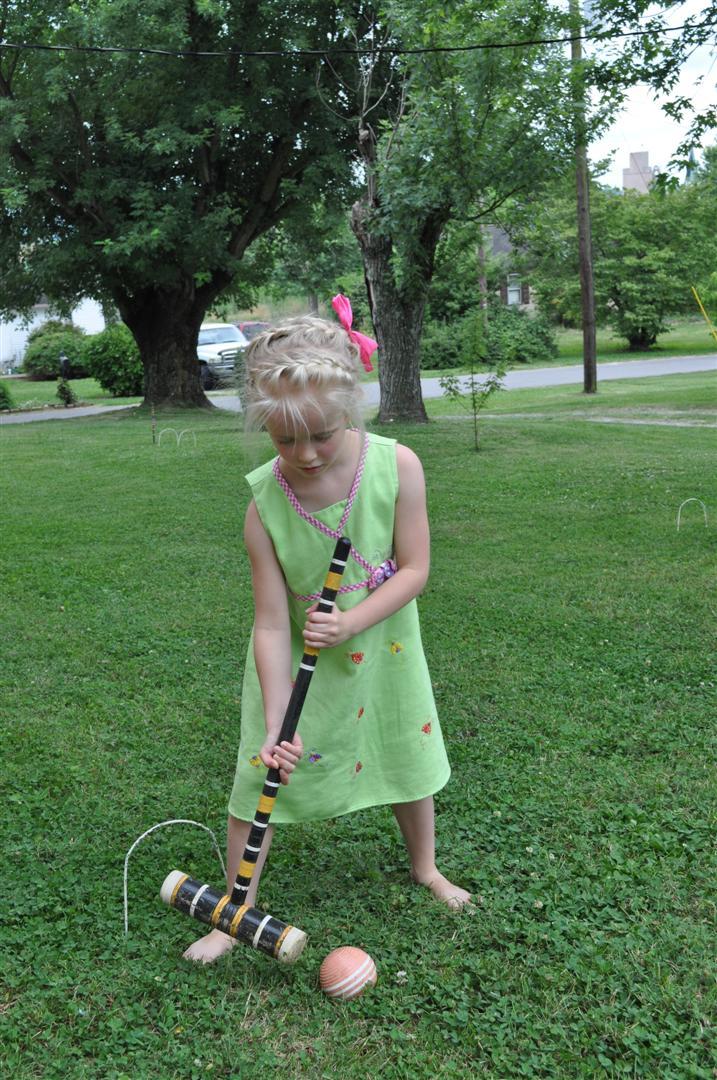 I had fun braiding her hair that morning in two big circles around her head.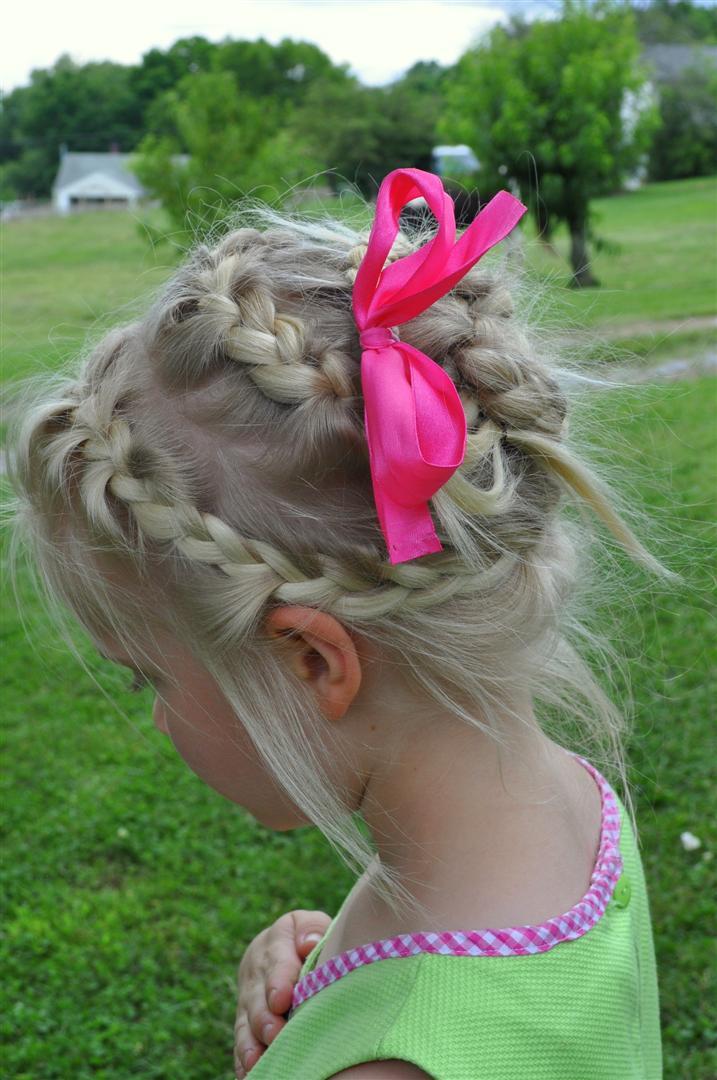 One evening we had a yummy dinner out at an Italian Restaurant,
and Ben, Hannah and Eva and I went to two different coffee shops. This one was called Remedy,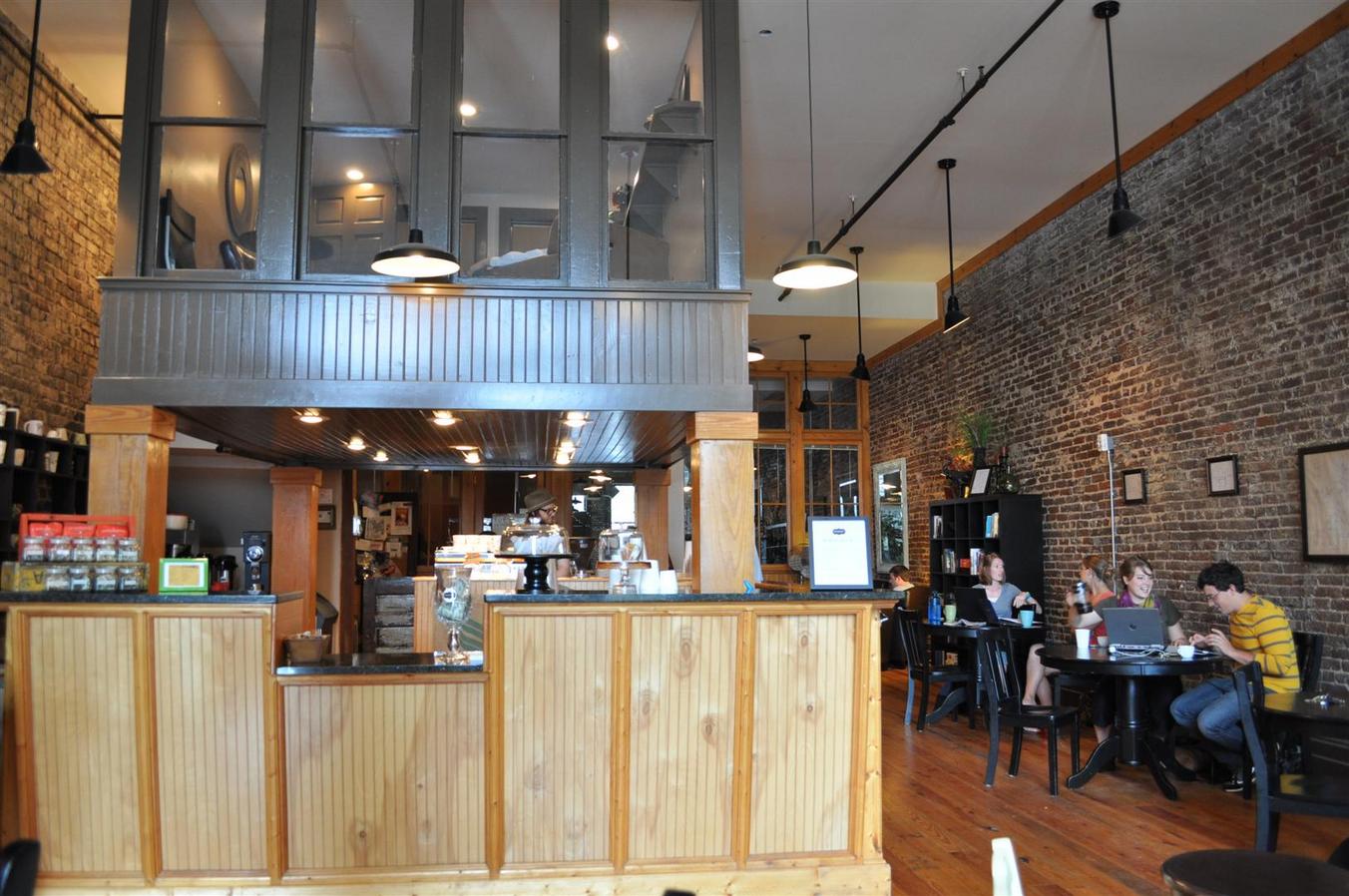 and this one The Golden Roast. Both served good coffee, which is exactly what you want a coffee shop to do! What made The Golden Roast cool was that they had two big shelves of books for sale for a dollar each. Ben got a couple of books by Lesslie Newbigin there that are proving to be good reads.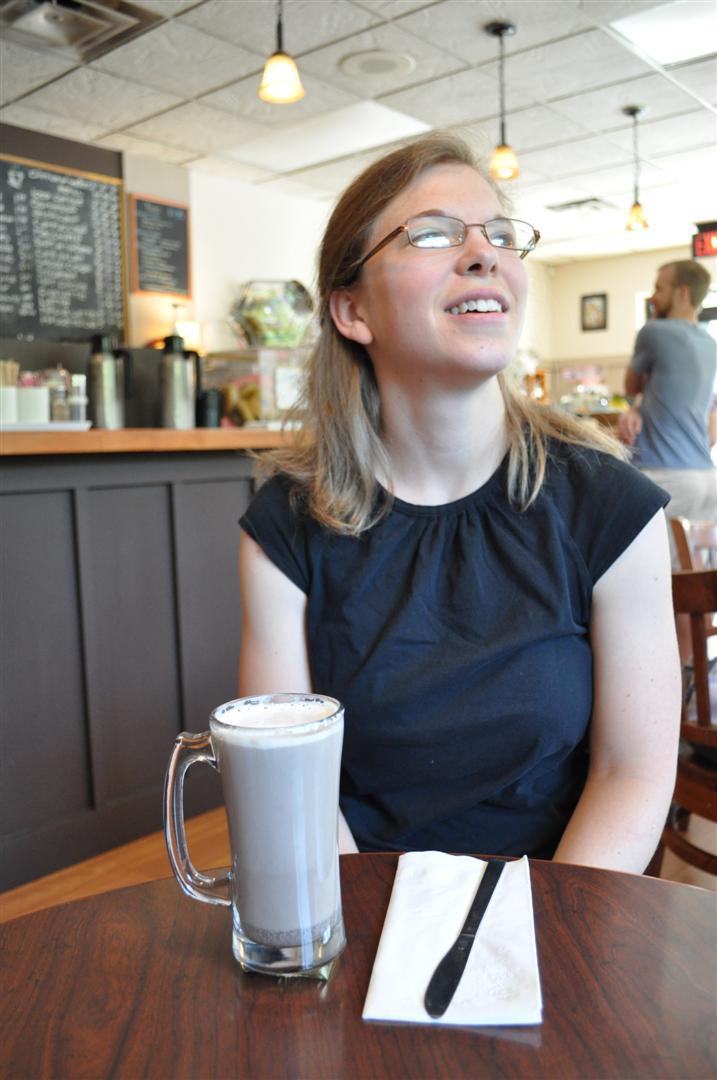 As I mentioned earlier, Eva gave a recital on the first Friday evening we were there, doing some solo work, and some accompanying for a violinist. It was really, really good. It's no surprise that Eva is going to Austria to do more study there — she's an excellent pianist!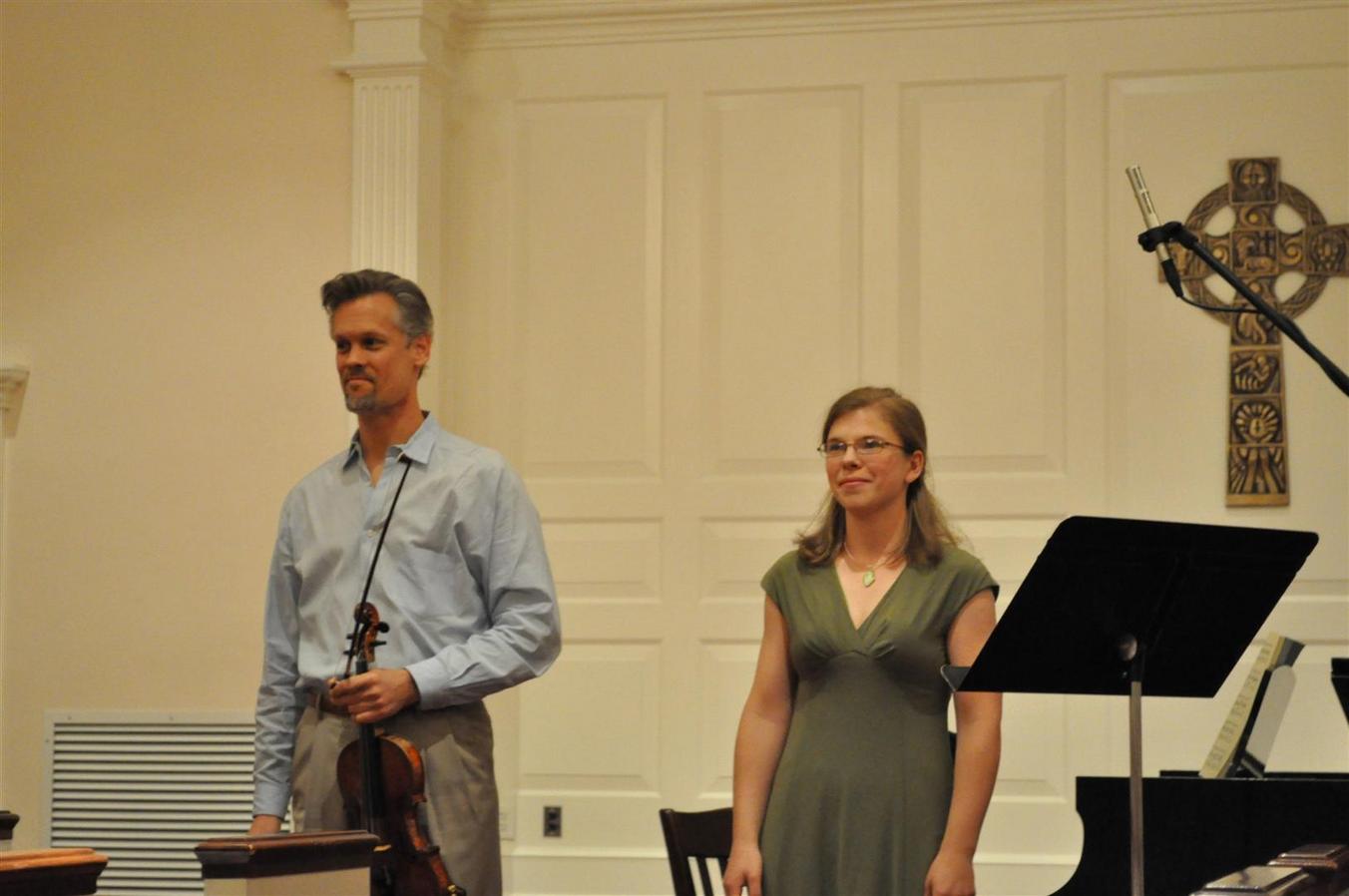 After her concert I took some photos at dusk of this intersection outside their church, because I liked the look of all the wires and lights. I caught this photo of Ben and learned something that I never knew in our 7 years of marriage: he's an undercover firefly!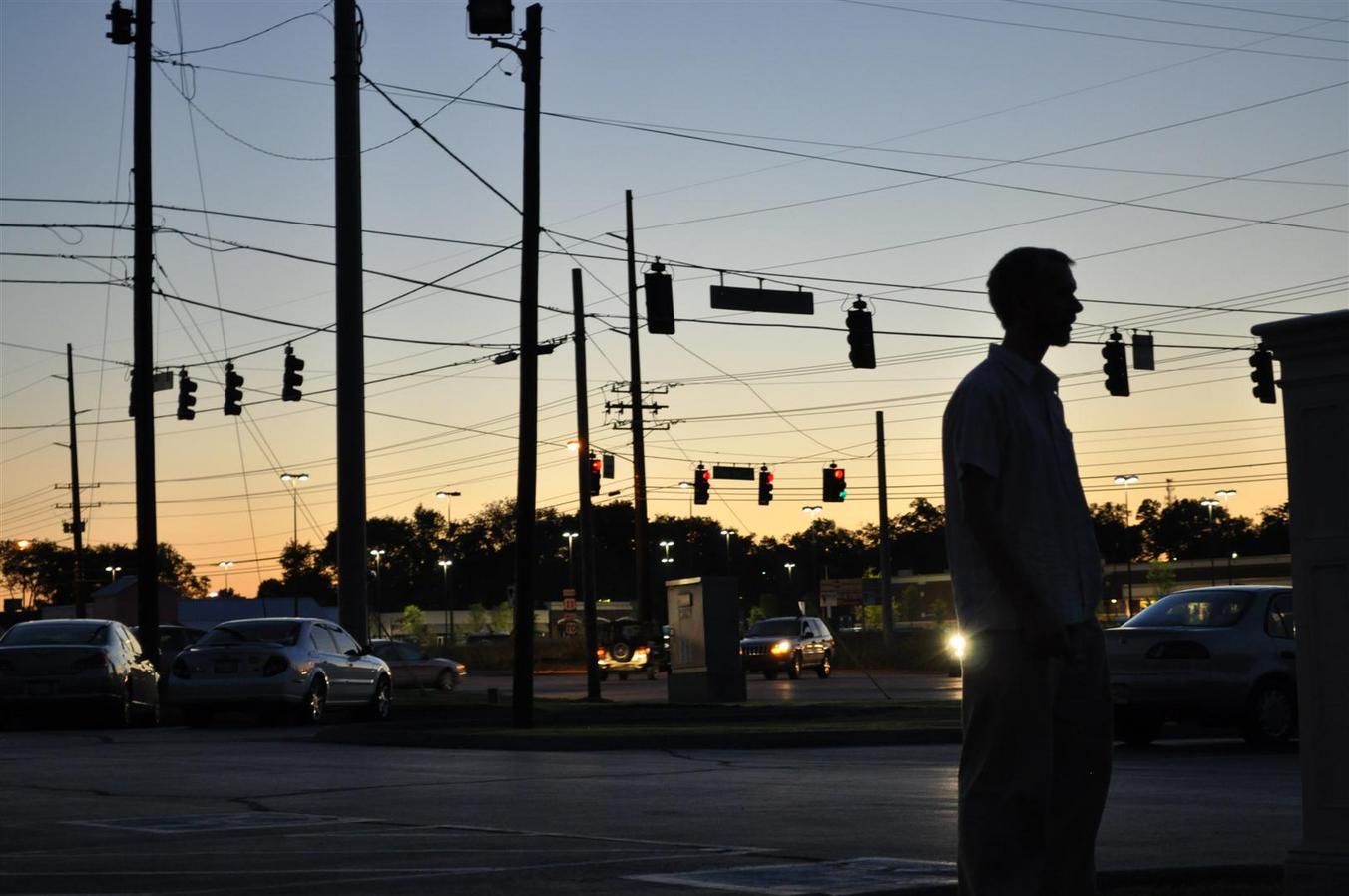 The Holders have some good friends who let us swim in their pool, which in my mind is a great way to spend a hot afternoon!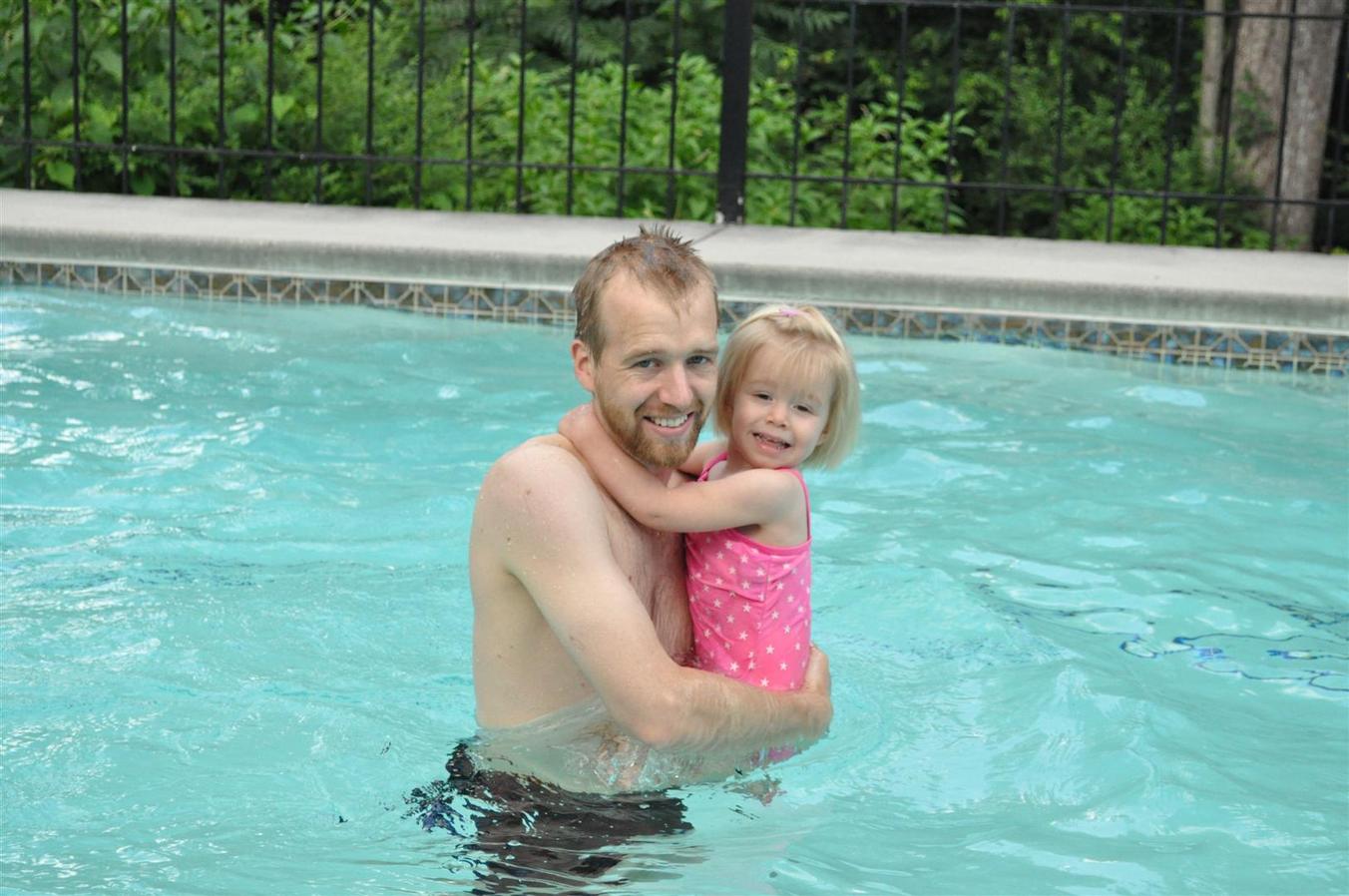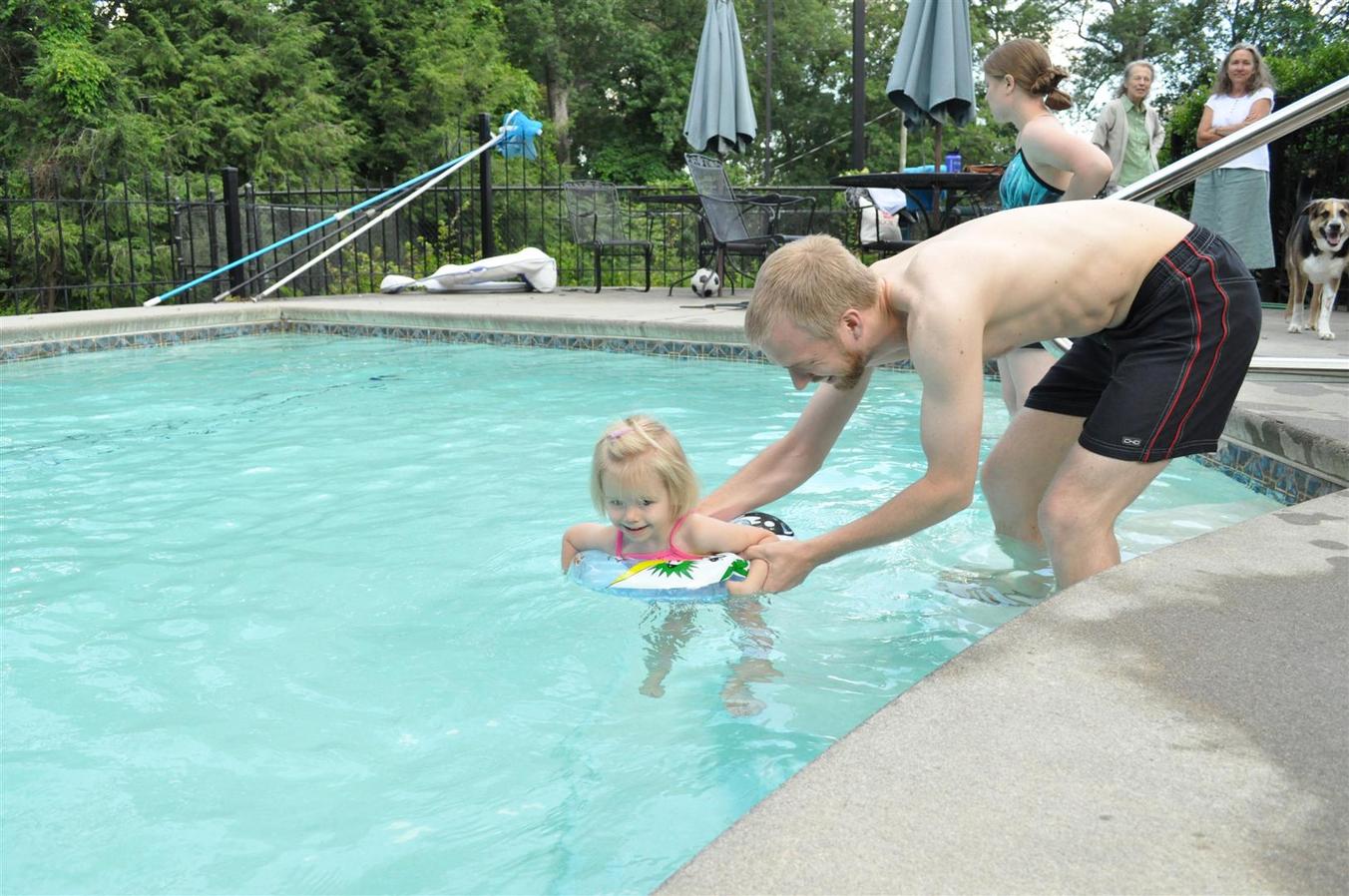 Ben went fishing with Uncle Ron twice, and the first time they caught quite a lot of trout.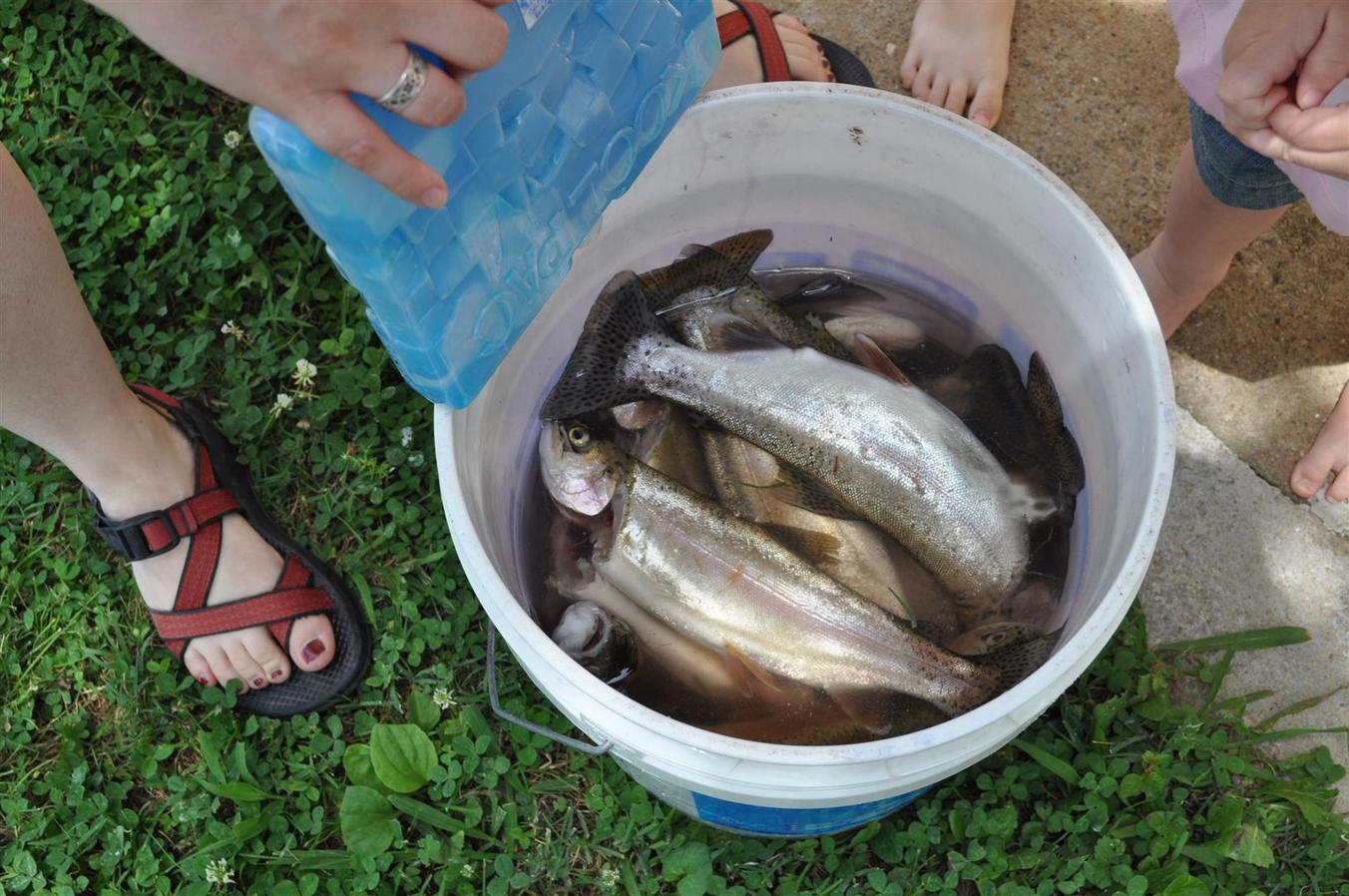 These all had to be cleaned, as the children (and Ben) watched in disgusted fascination. Ben was quite good at cleaning fish by the end of it all!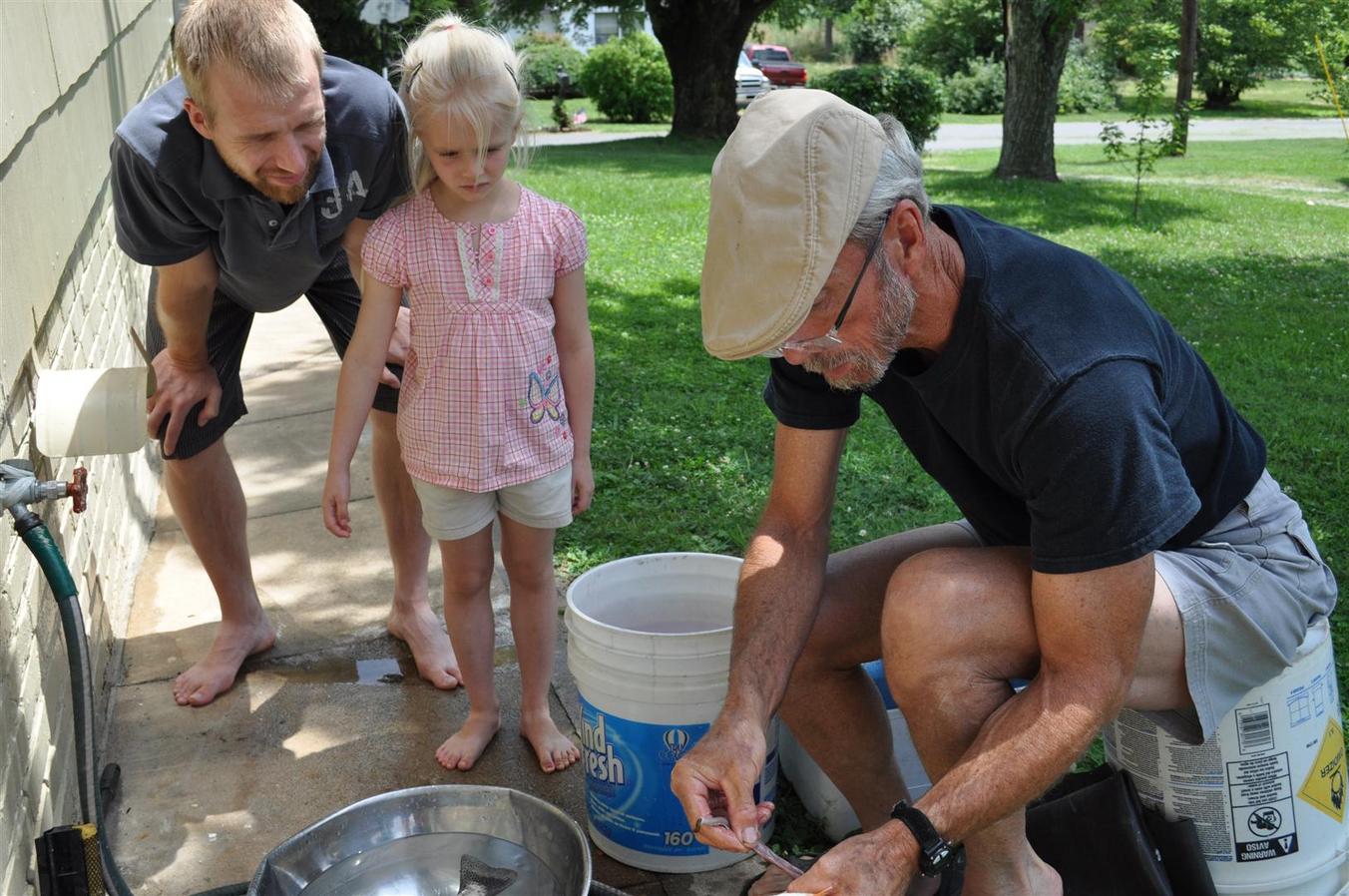 A highlight of our time in Knoxville was a day trip to the Smoky Mountains. We drove around Cades Cove where we saw beautiful scenery, some historic buildings and even two black bears and some deer!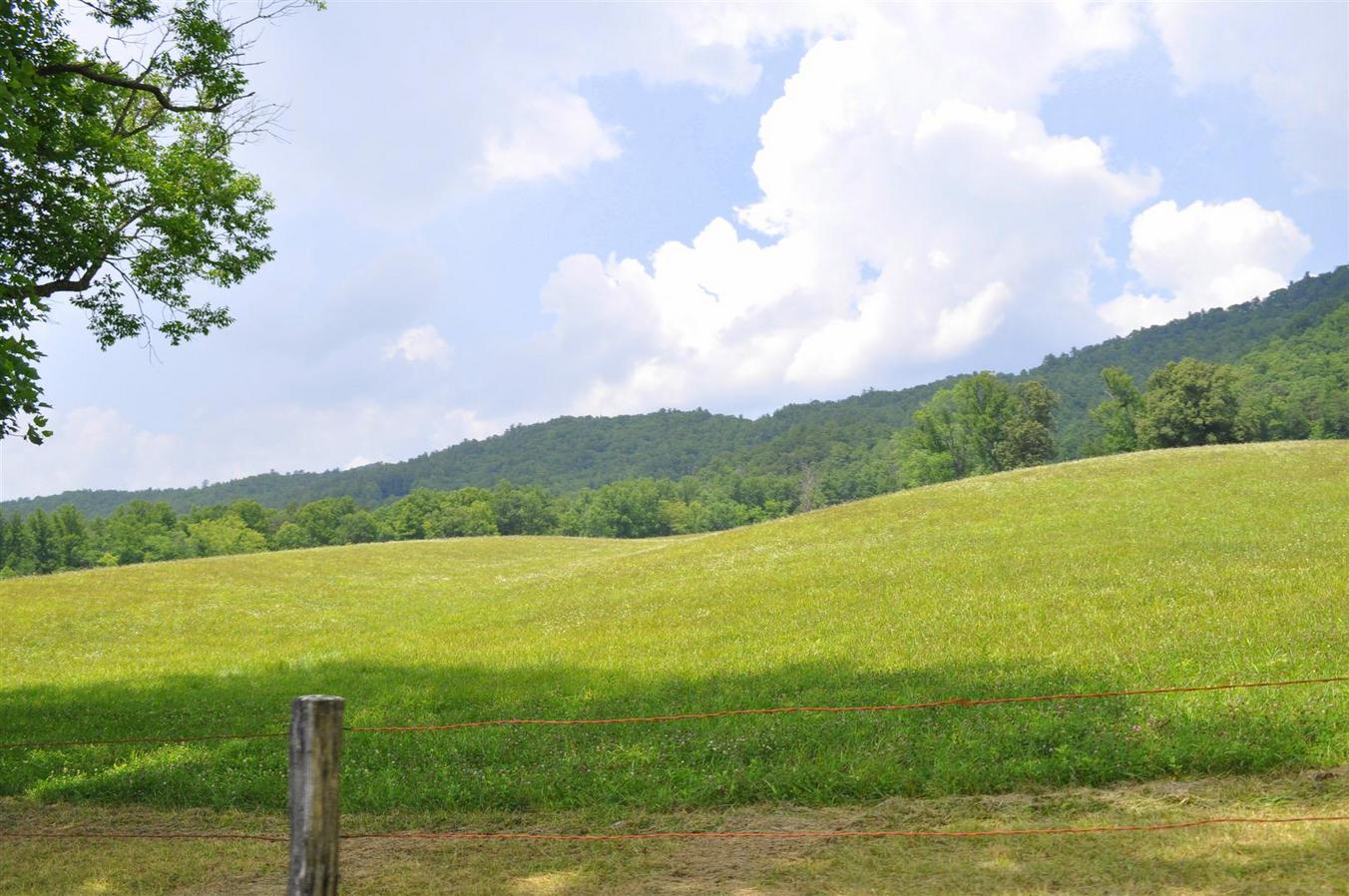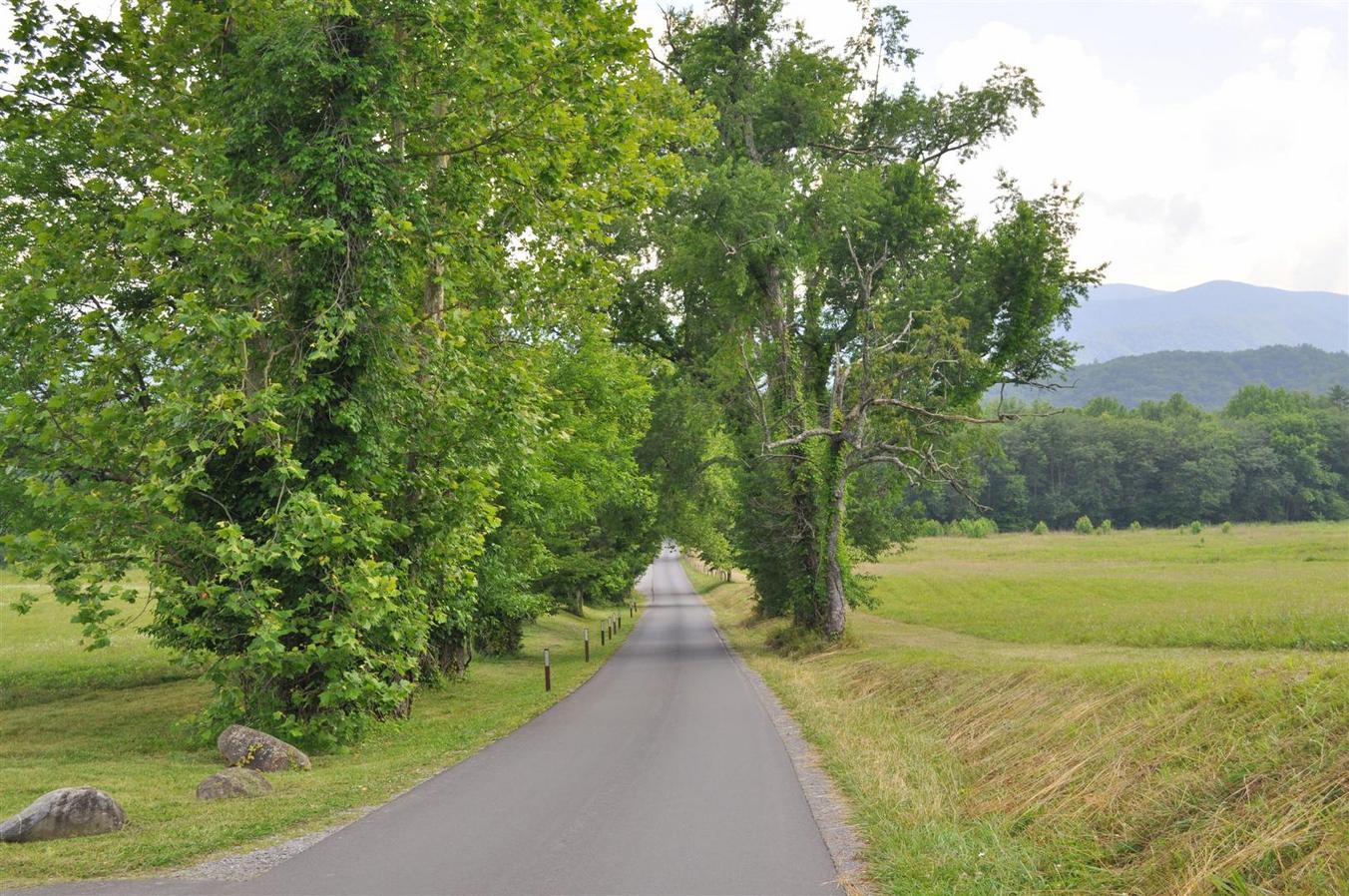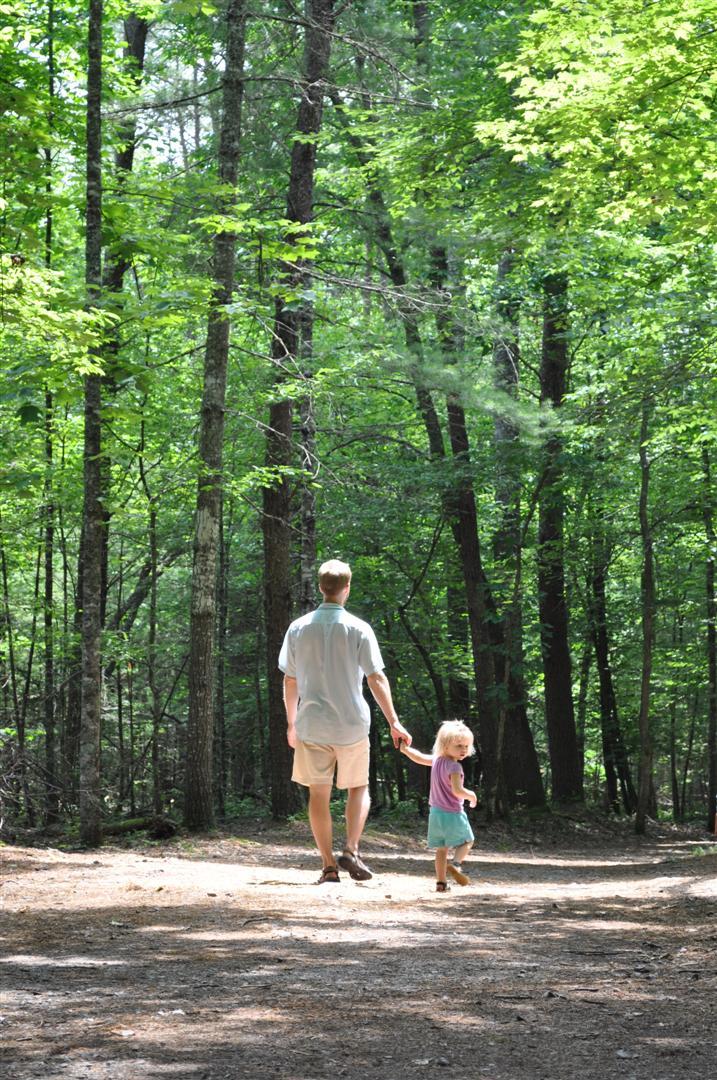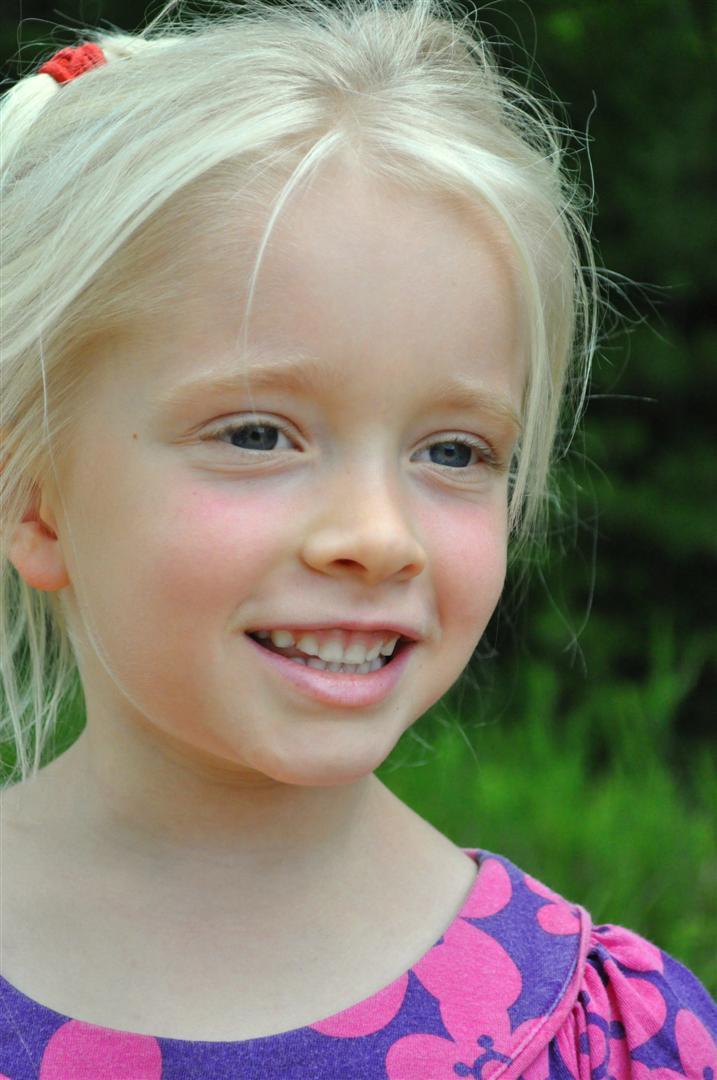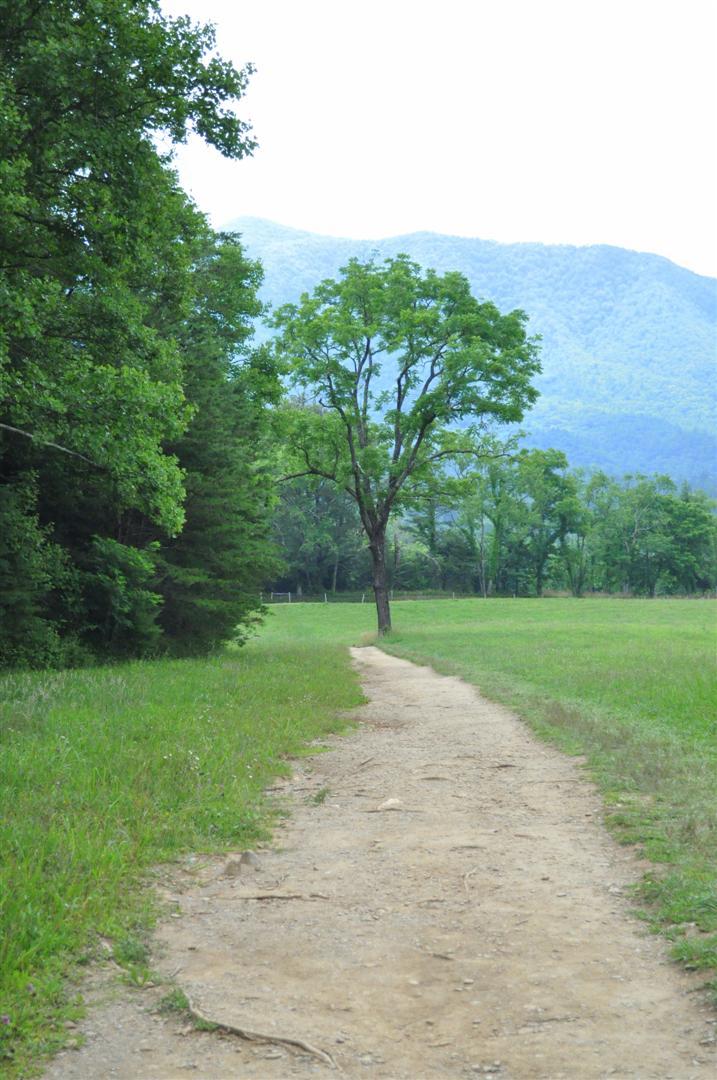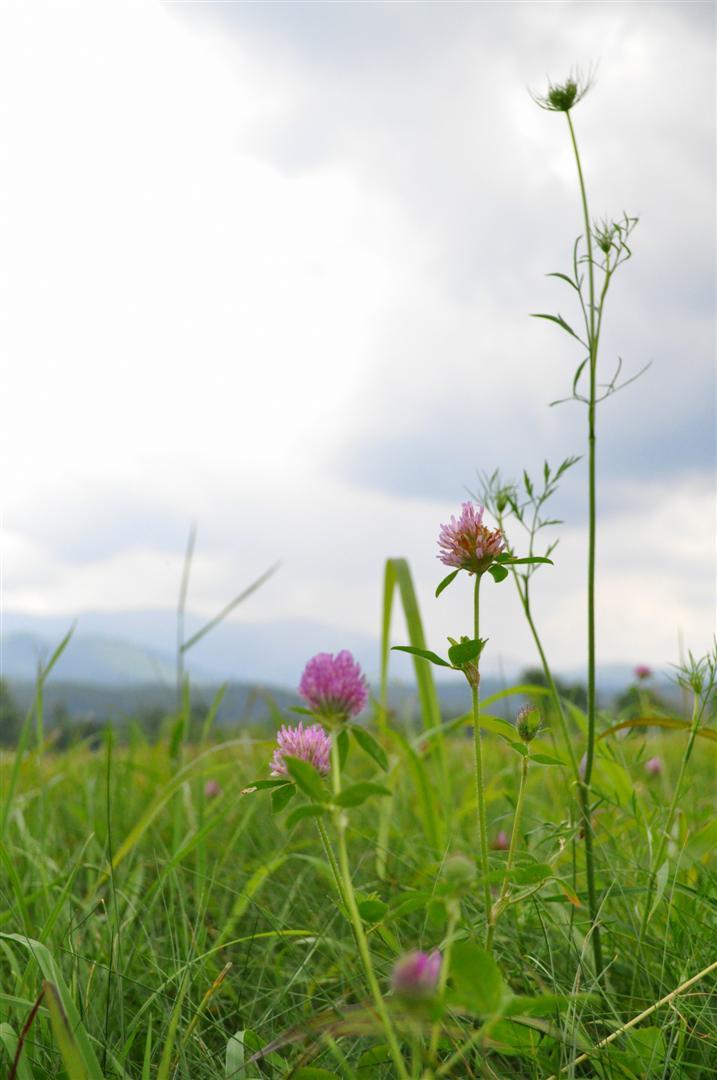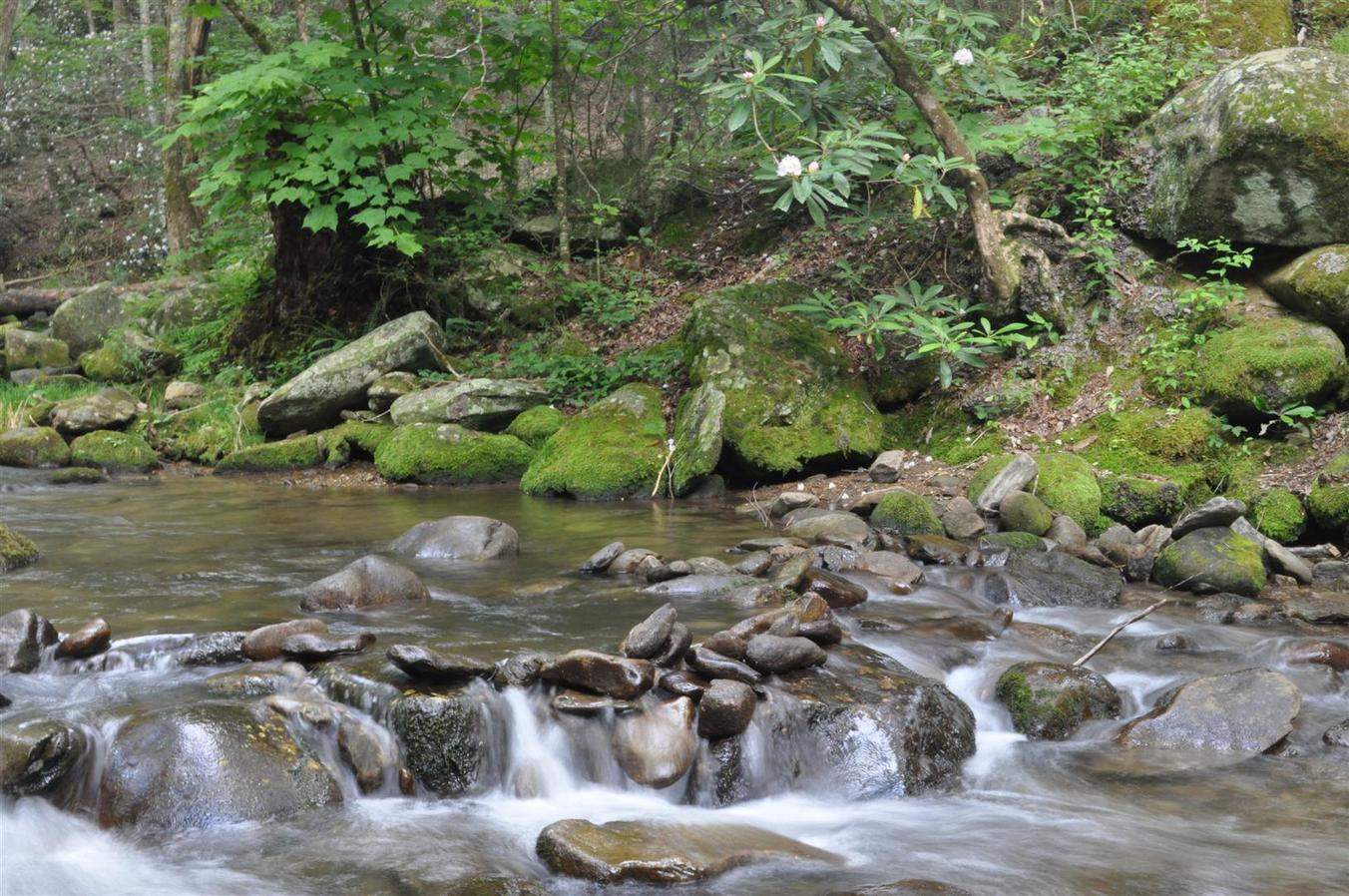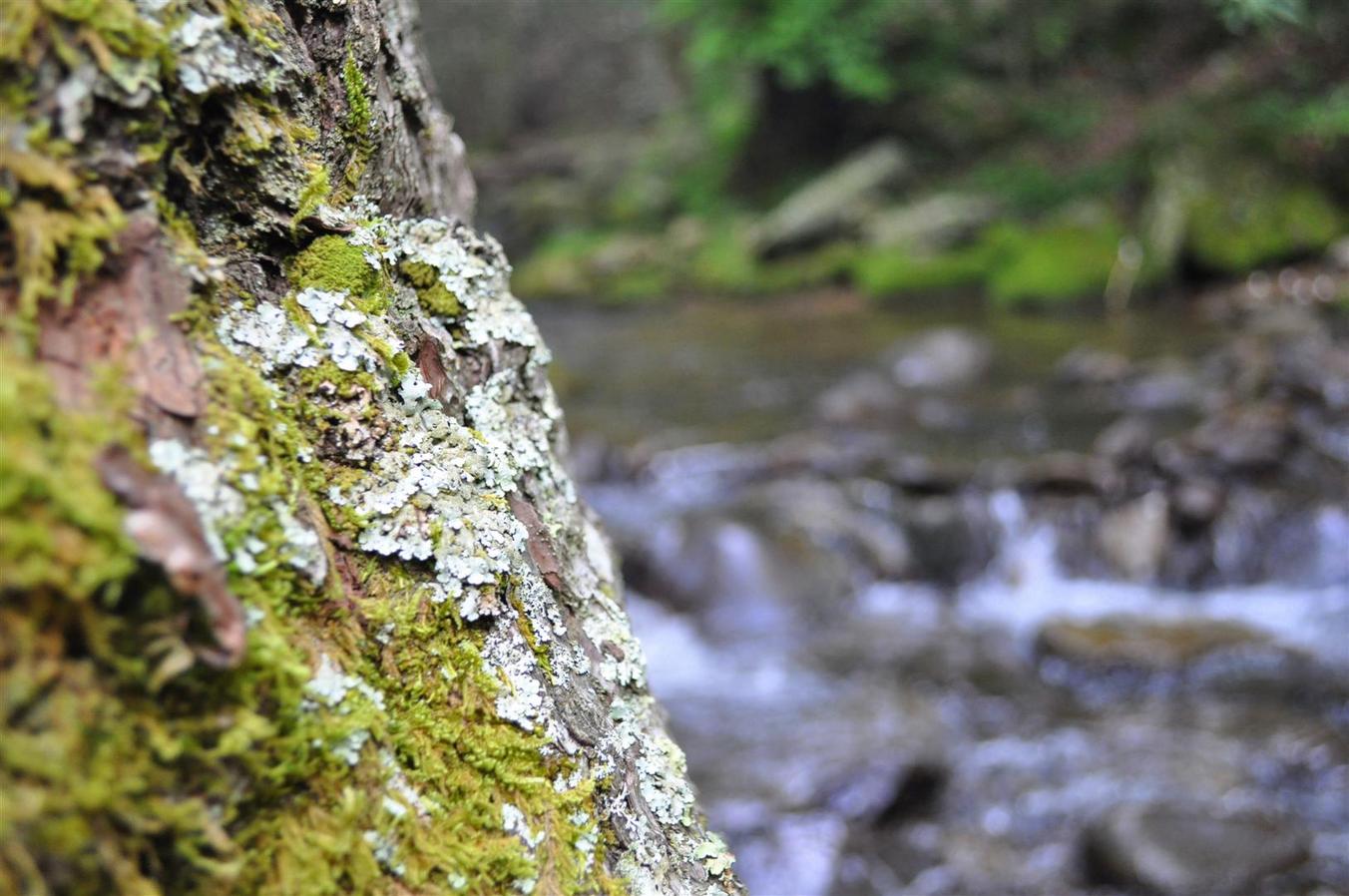 The first black bear we saw was way off in the distance in a field. Yes, that small black spot in the middle there.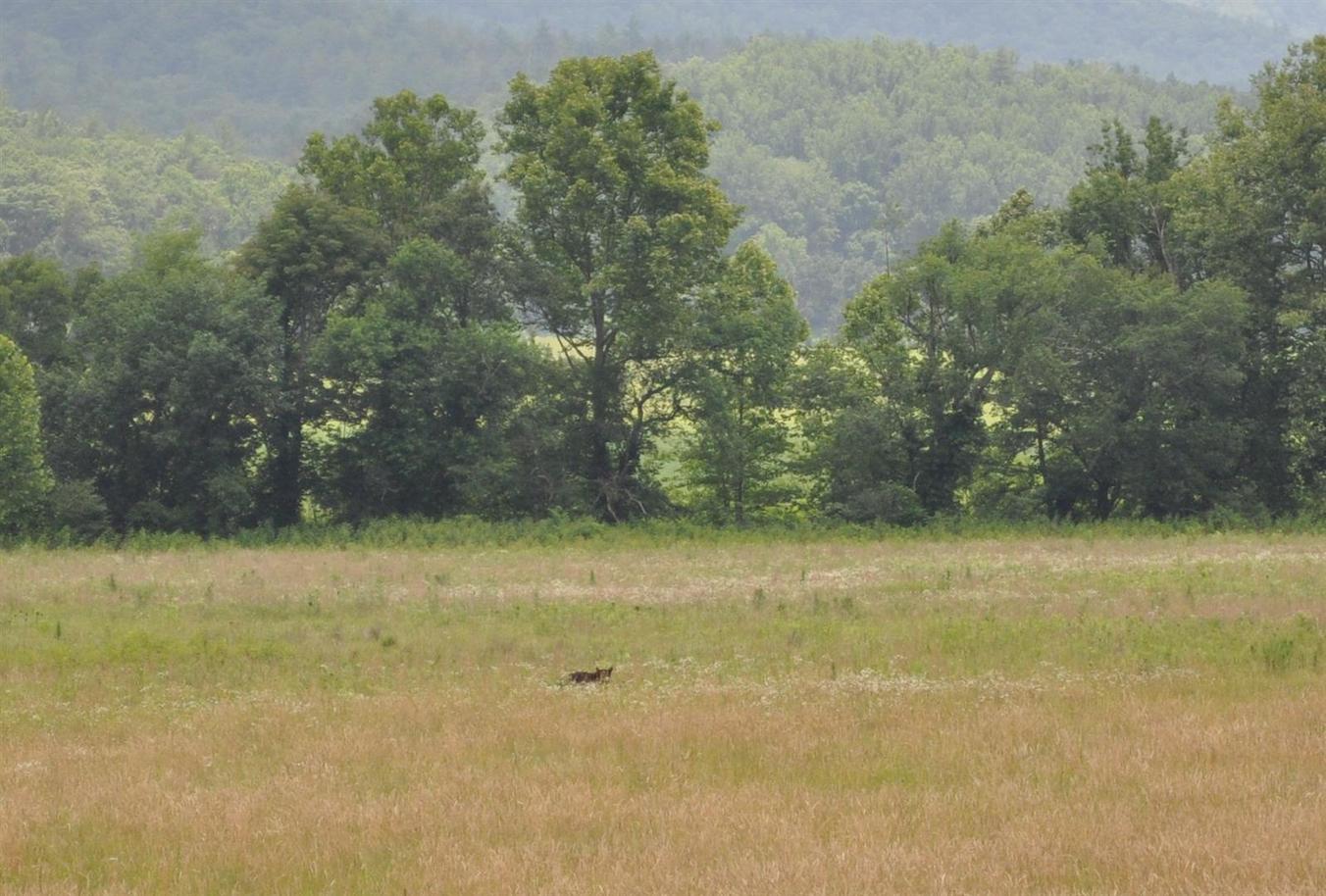 The second one I saw was quite close, and it ran across the road right in front of us, but unfortunately I didn't get a great shot of it. Unfortunately Ben and the girls didn't get to see it because I ran off with a bunch of other people looking for it. I could have taken a photo of it crossing the road, but for a few seconds there it looked like it was coming right at us and I retreated instead of taking photos!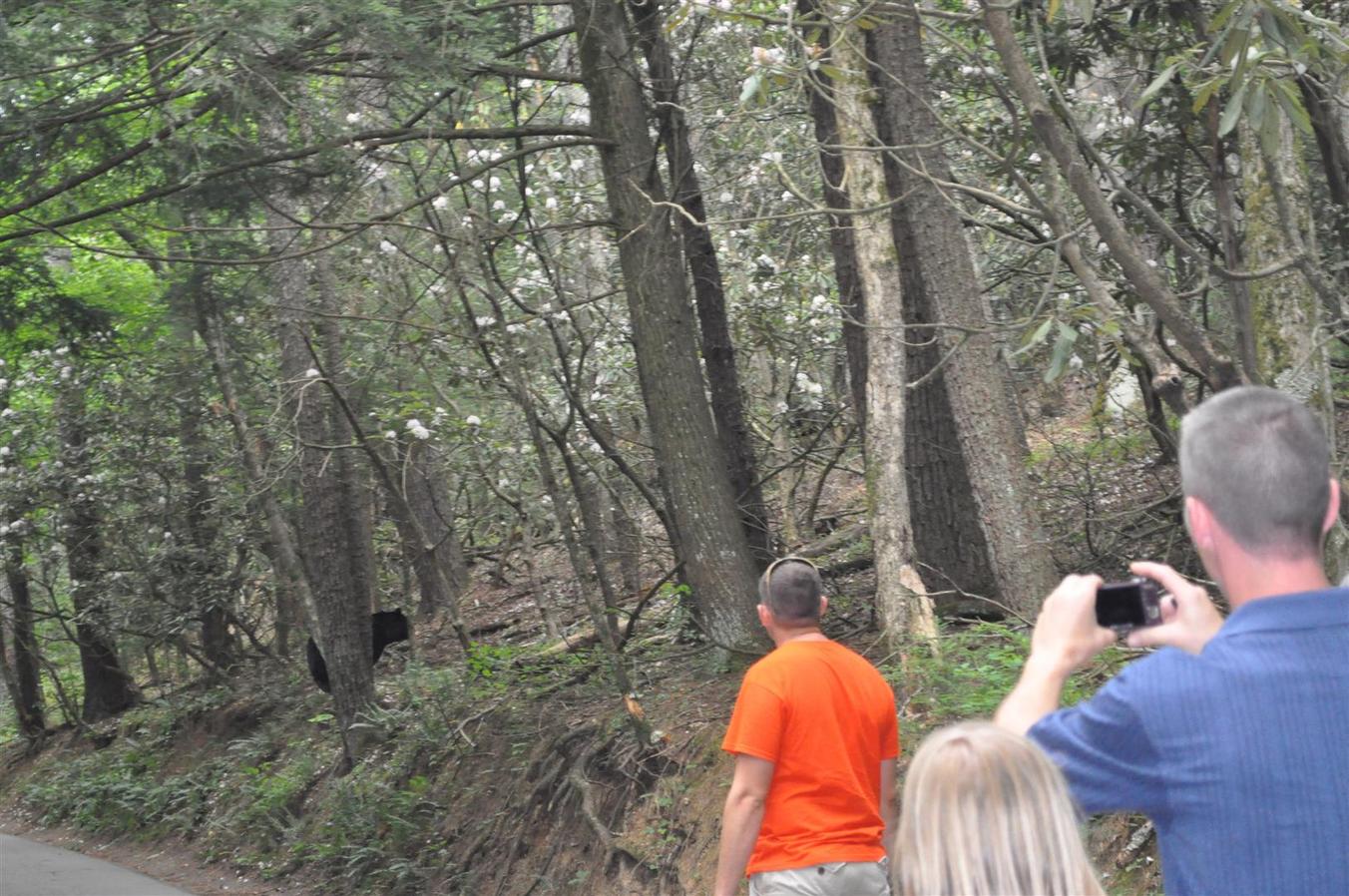 We saw several deer. One time a few ran across the road and into the field next to us,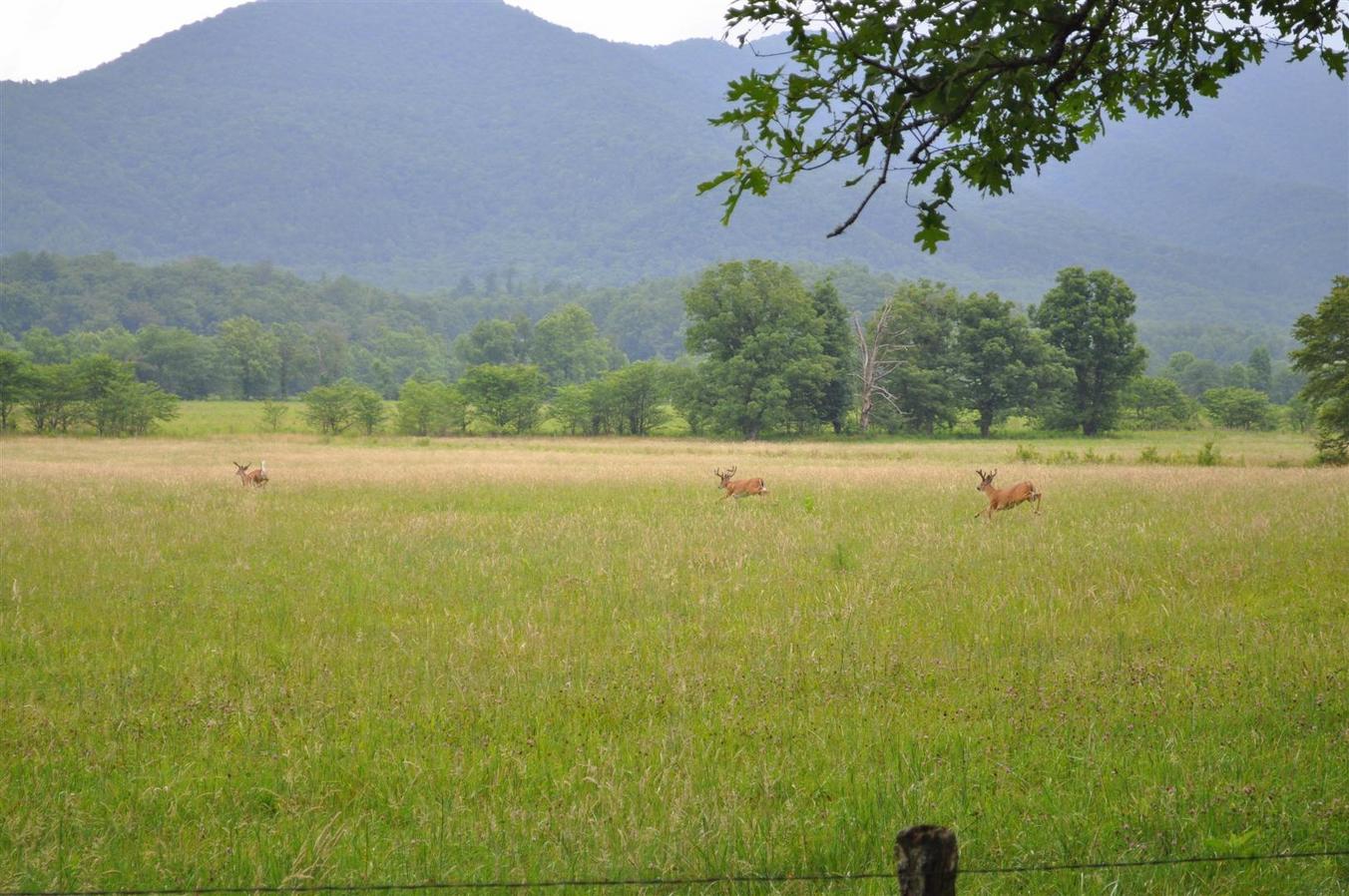 and another time, there was one grazing right next to the road.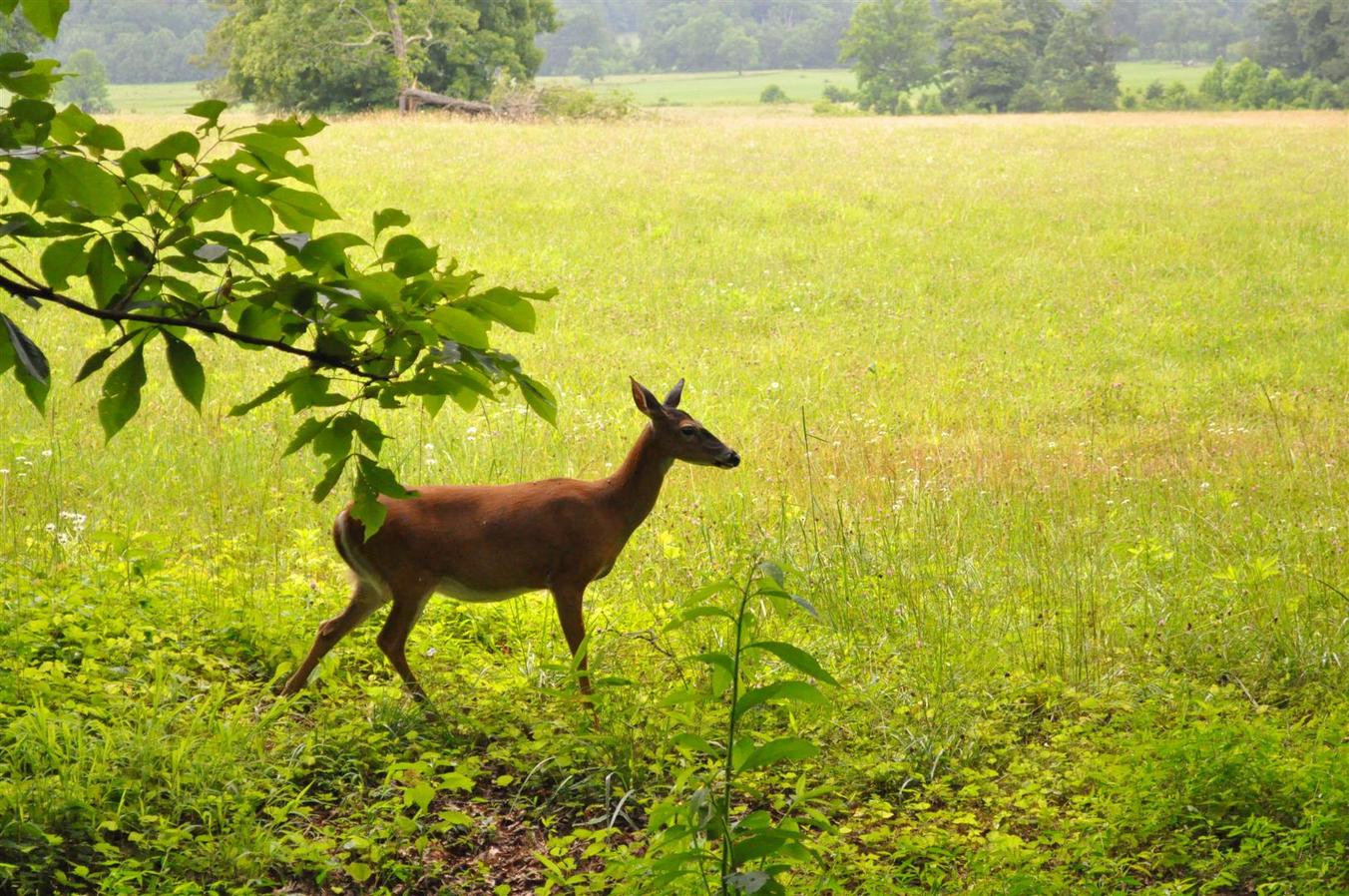 At one of the sites with historic buildings there was also a patch of wild blackberries, which Marica thoroughly enjoyed picking and eating from.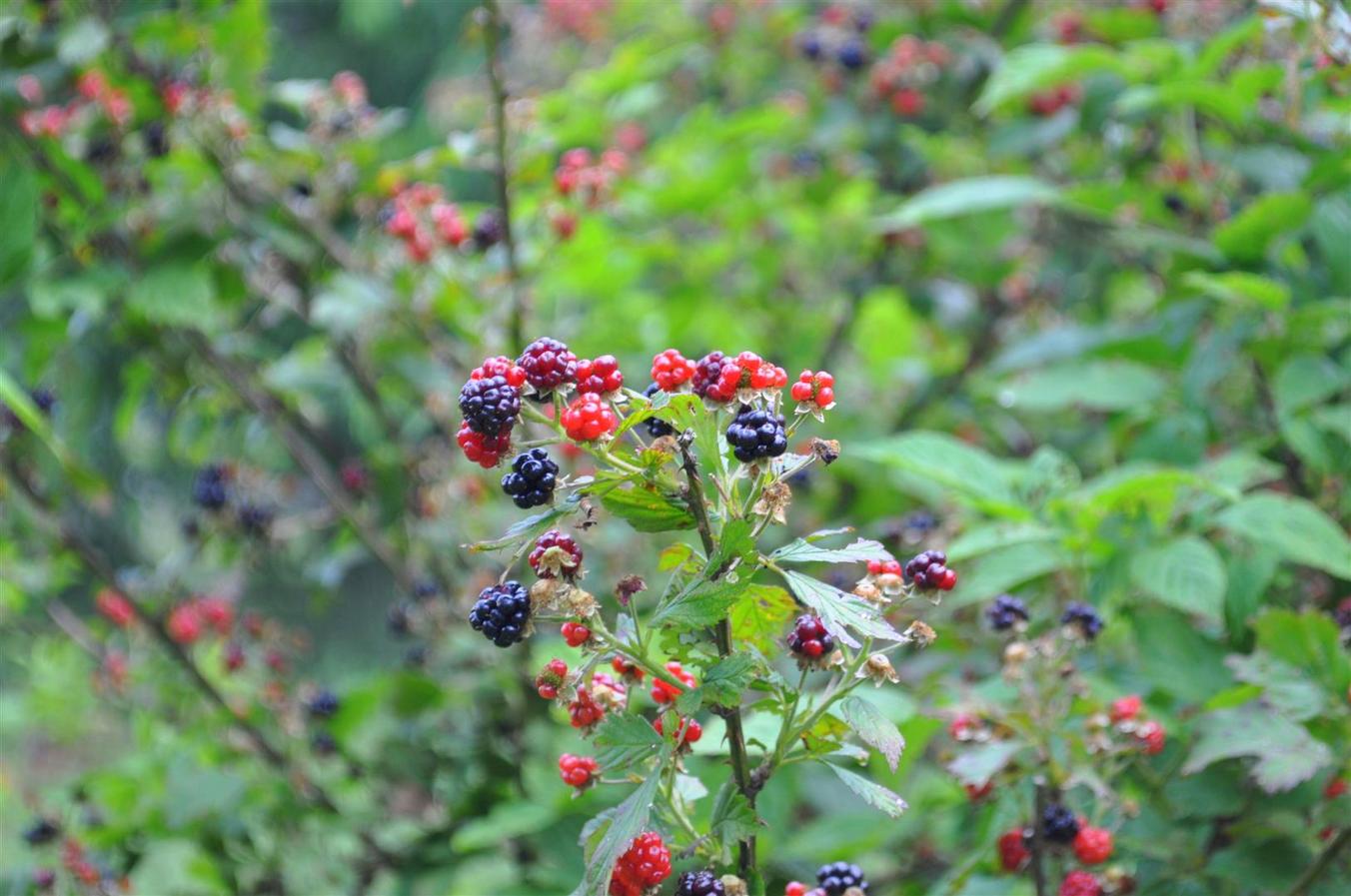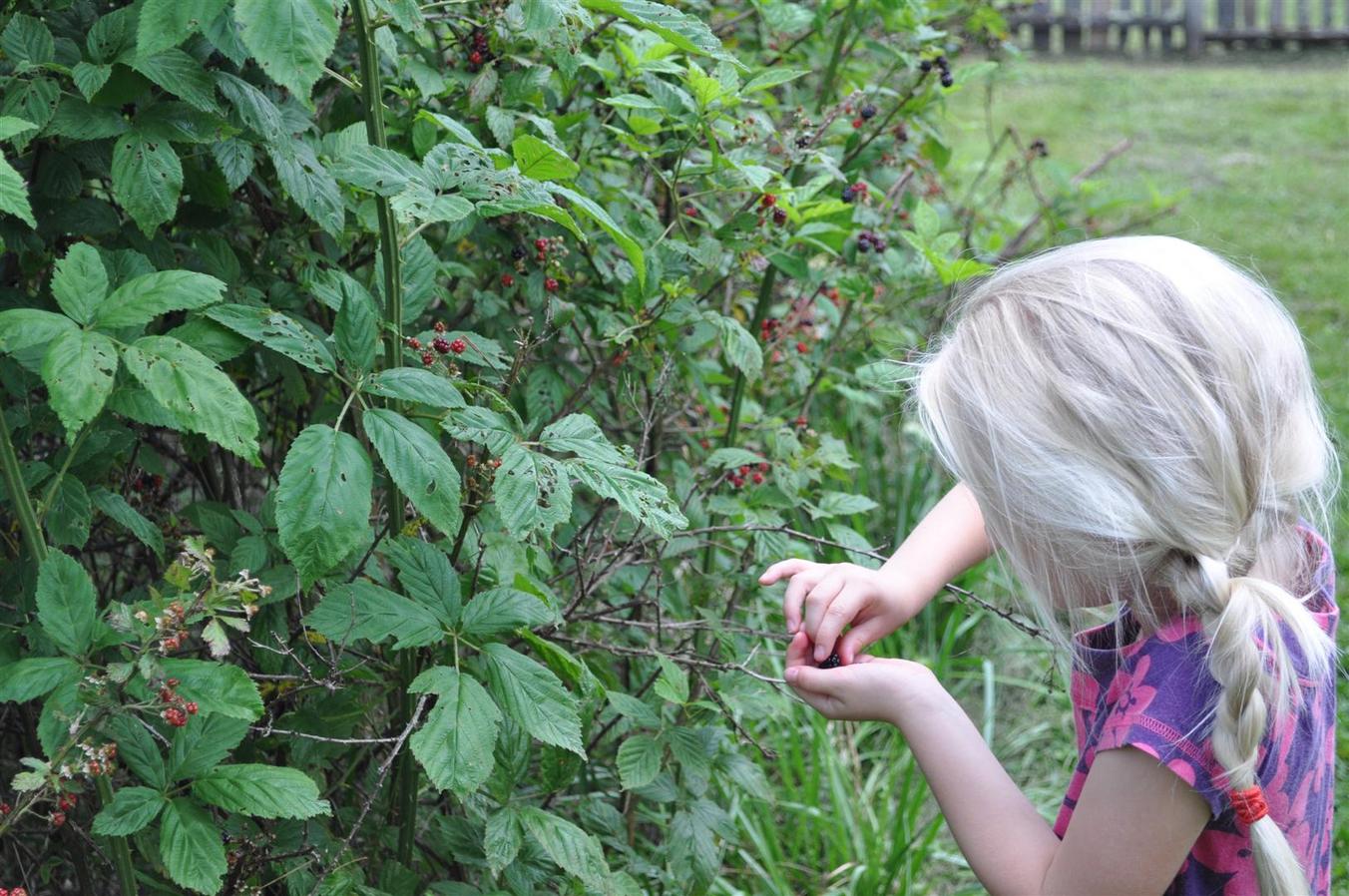 It was eye-opening to see how some of the early pioneers lived in such cramped quarters and with so few amenities. I'm glad I live here and now and not there back then!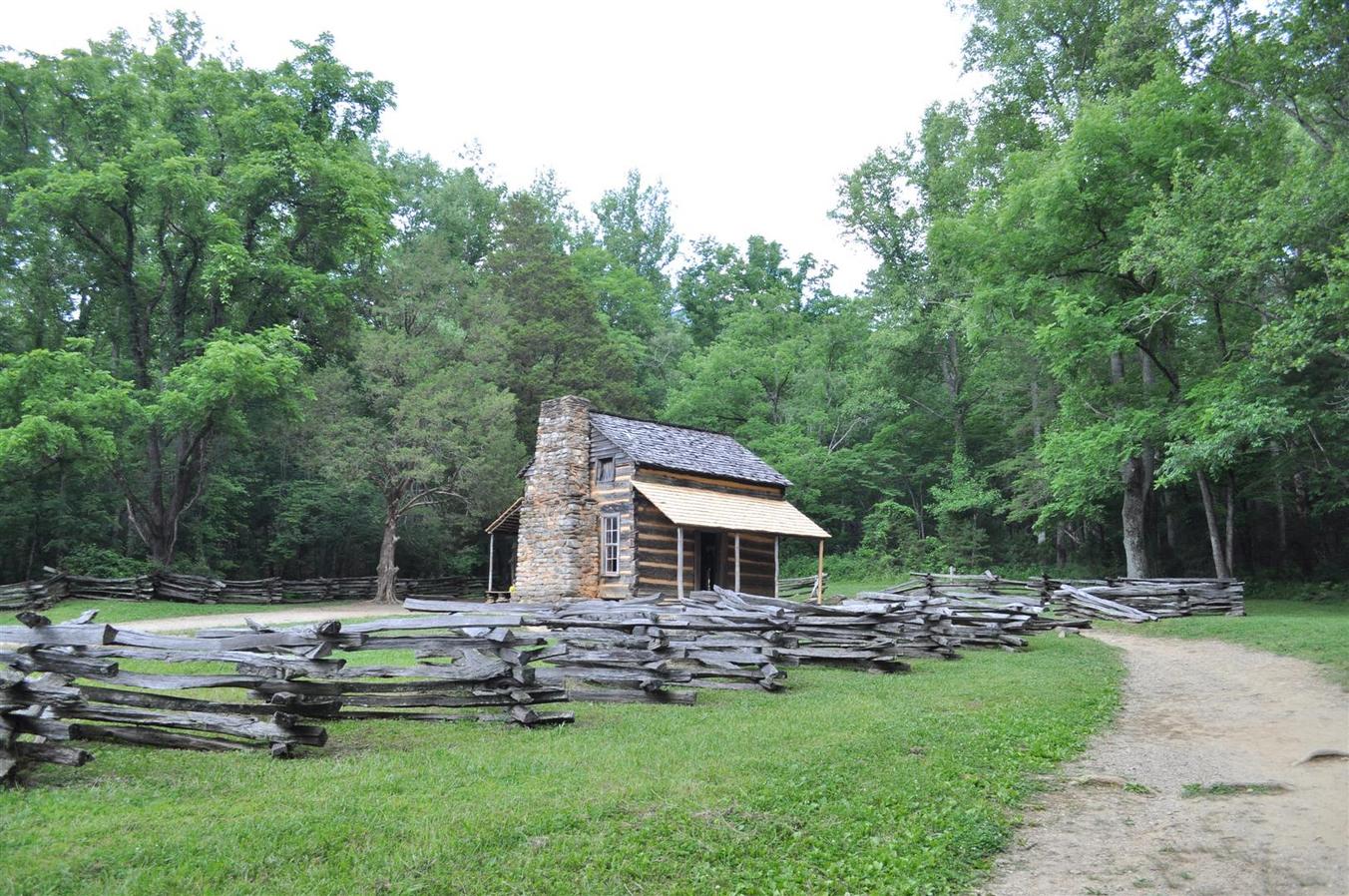 This is a flour mill that actually still works. They were grinding cornmeal the day we were there.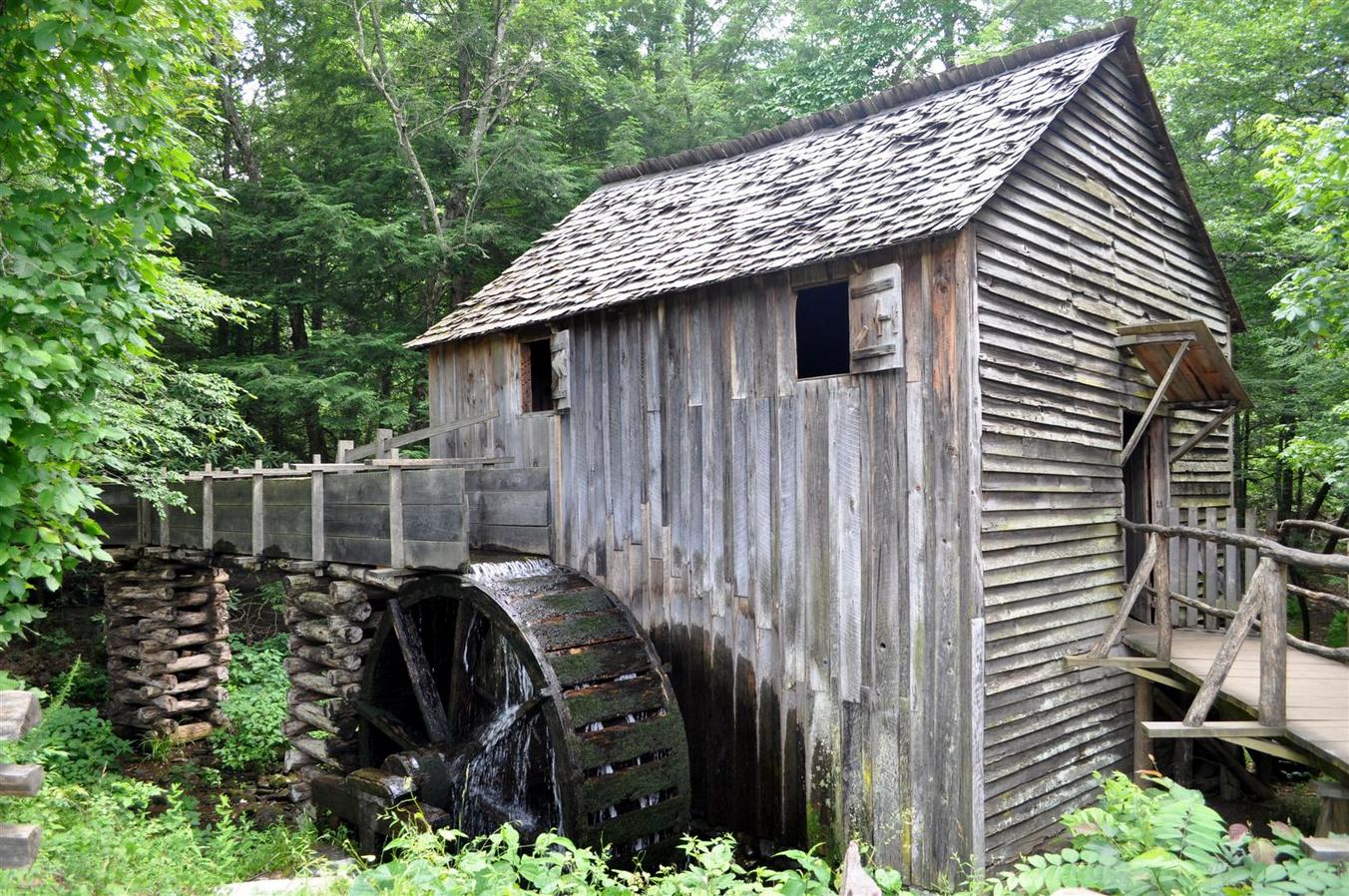 There were quite a few old country churches — plain, but functional.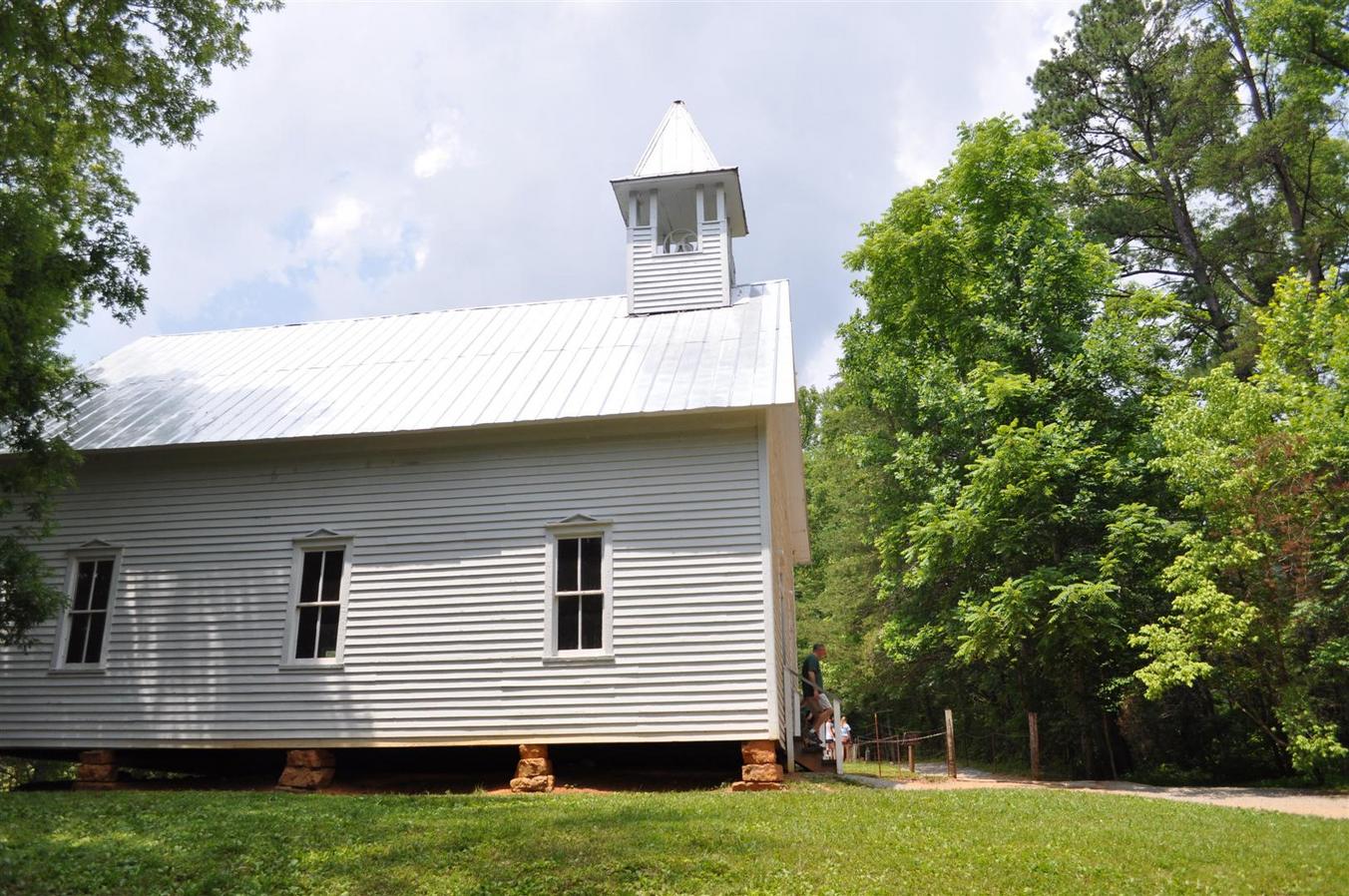 Eva even played on the piano in one of the churches.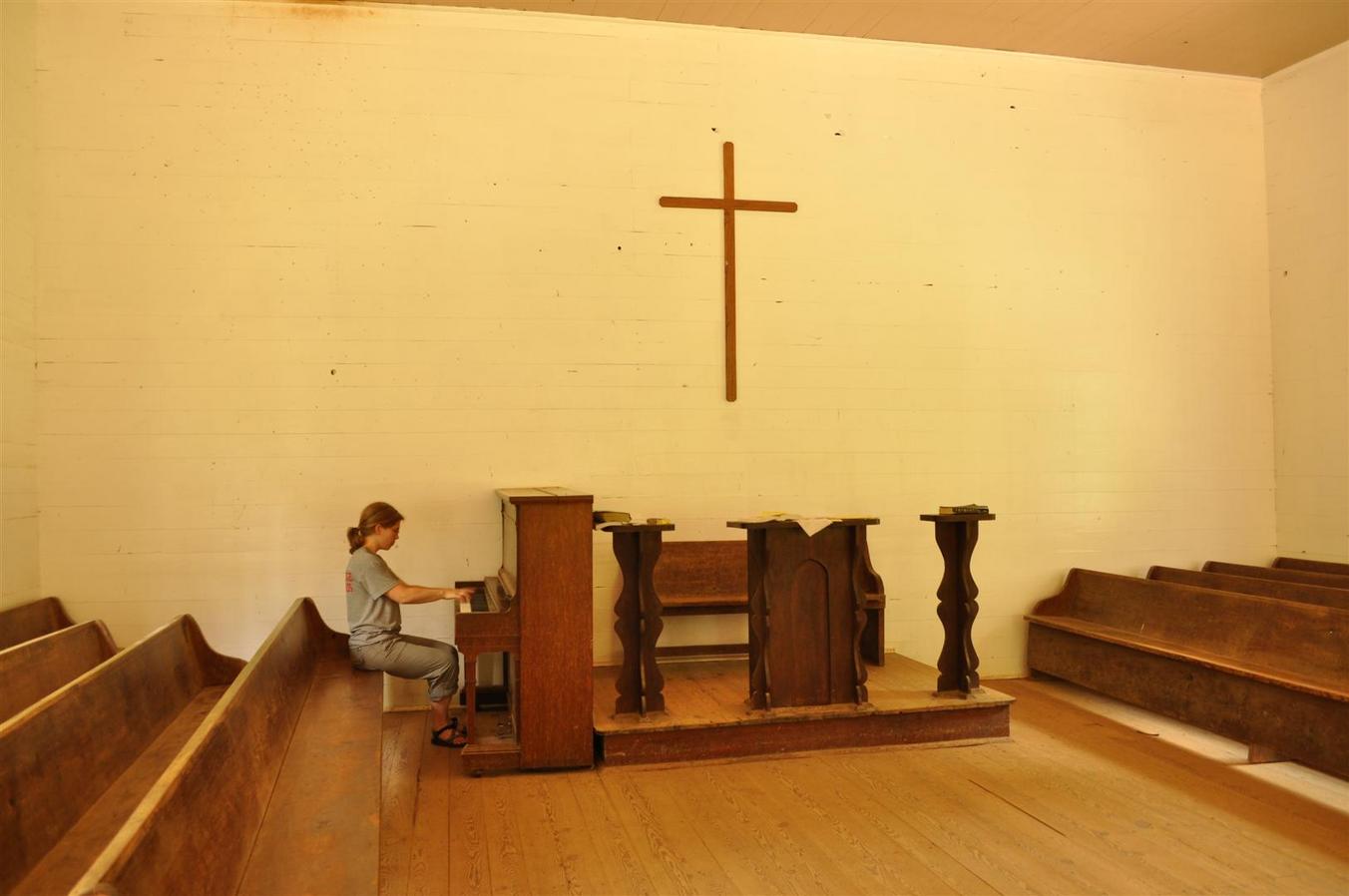 Inside this little church we sang "Holy, holy, holy". I wondered how long it had been since people had used it for singing God's praise.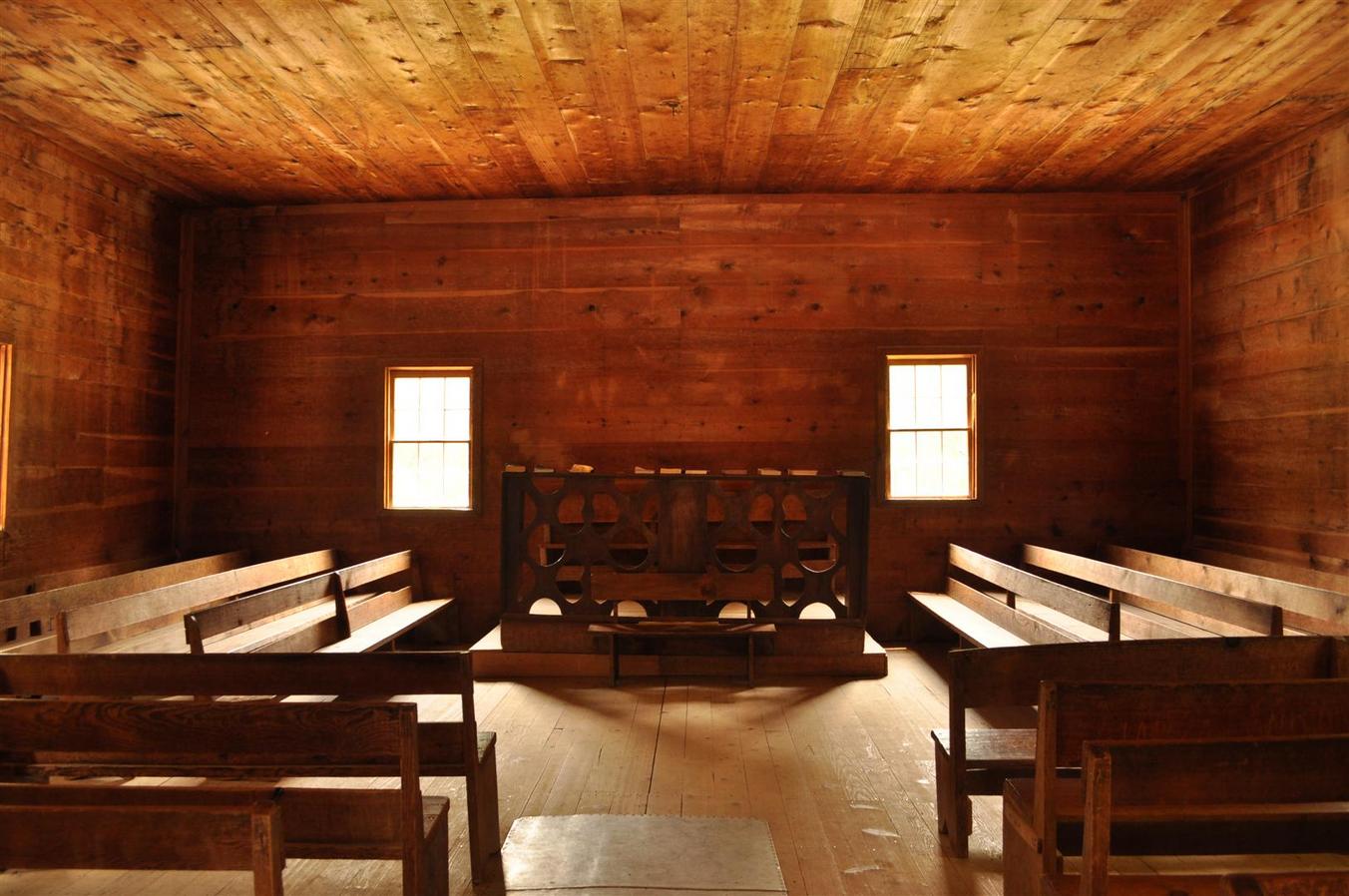 Here we are in front of the old Methodist church (I think).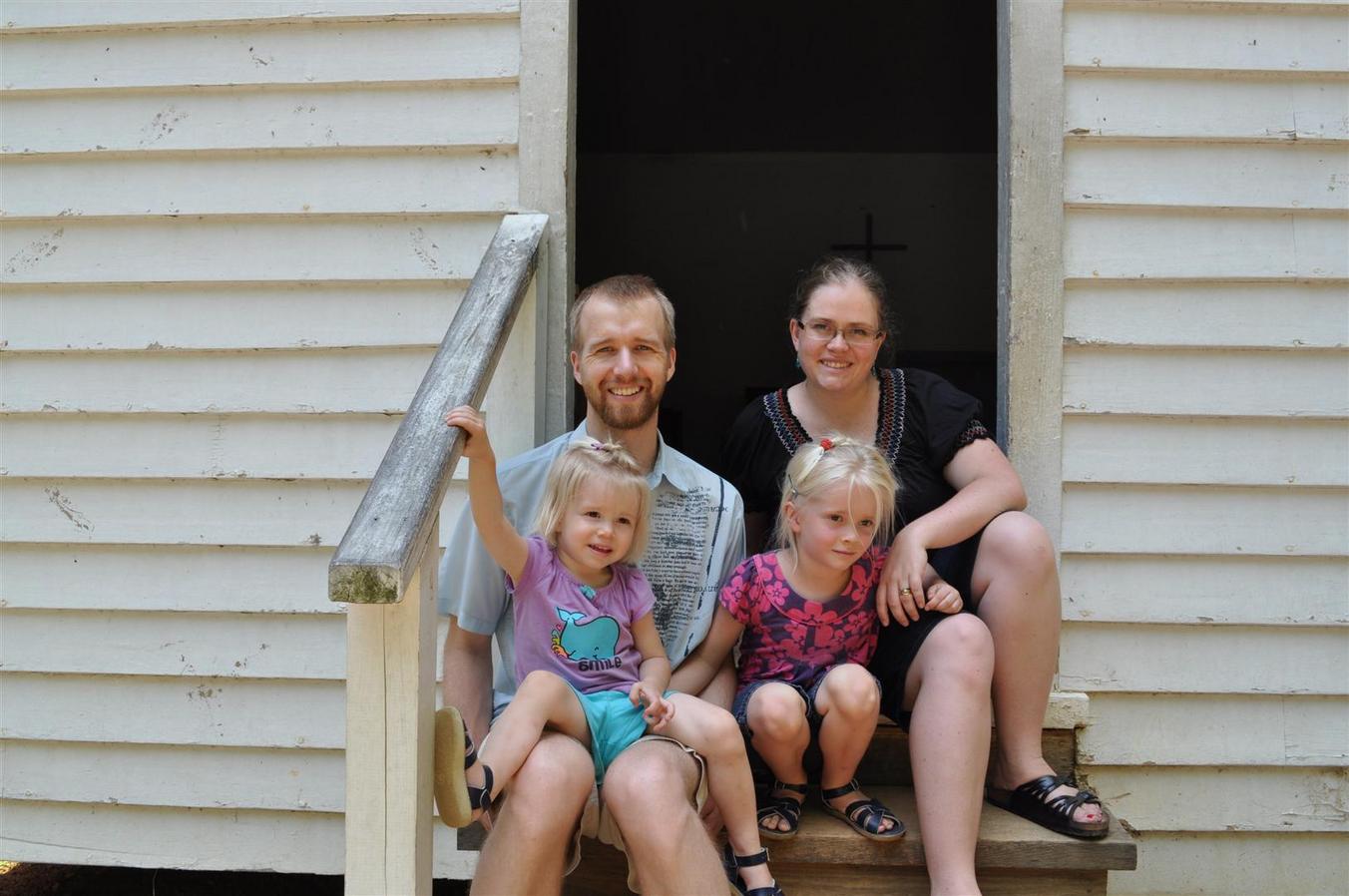 For dinner that evening we barbecued the trout that Ben and Uncle Ron had caught earlier that week, yum! Only problem with dinner was that it started pouring down about halfway through!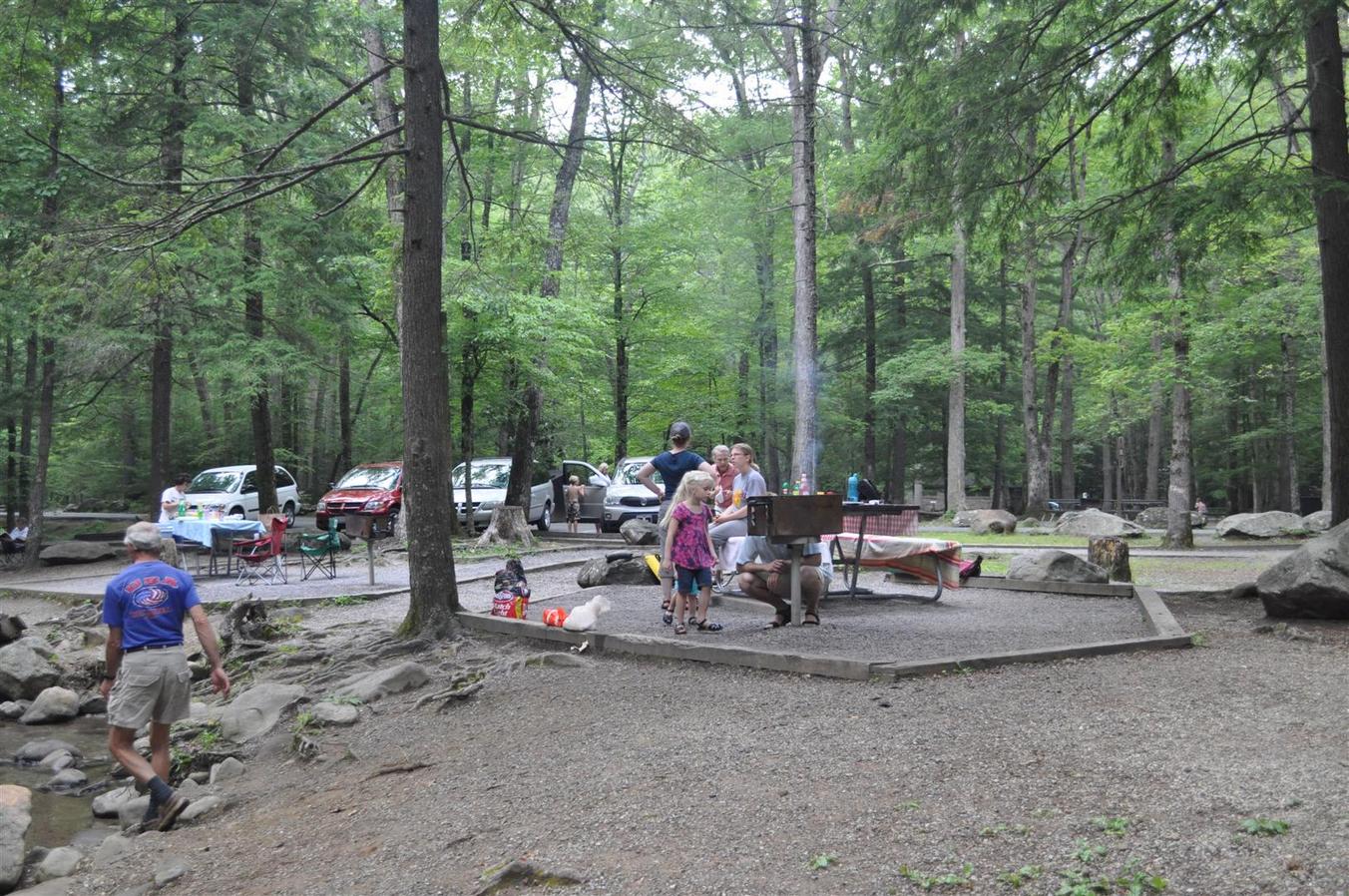 I couldn't believe how quickly 10 days flew by. Time flies when you're having fun, I guess!
Next instalment on our roadtrip adventures: Atlanta!