I'm subsribed to The Pioneer Woman Cooks blog, and with every recipe that comes from there I'm almost drooling. I've never had one of her recipes fail, and they're always a hit. The Malboro Man Sandwich was especially a hit with Ben, and I loved it too.
I add arugula, fresh mozzarella and fat slices of fresh tomato. It's SO good. It's not a diet food.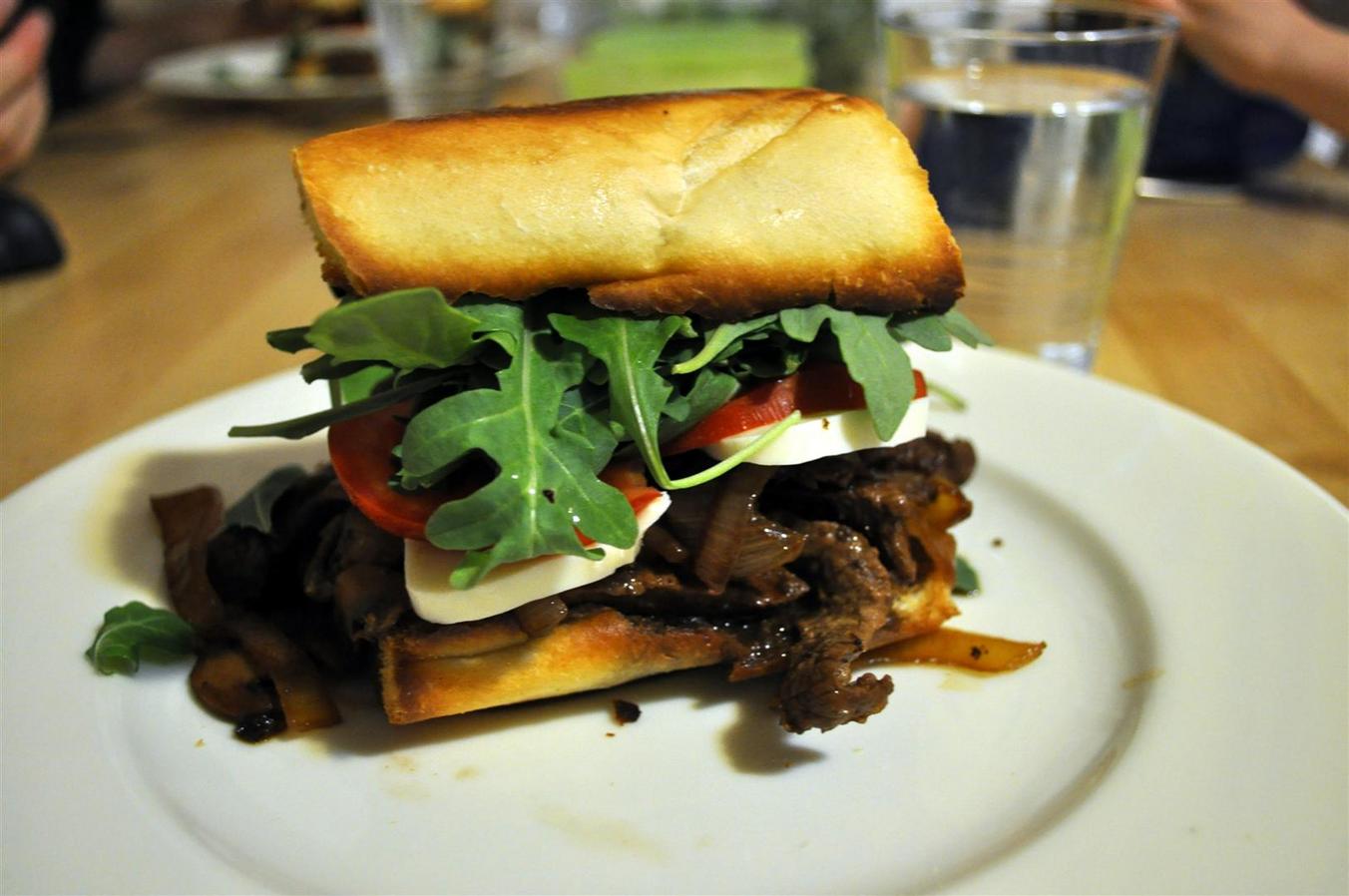 A beautifully messy and totally delightful experience. You should make one for the man in your life, or any man in your life, or just for yourself!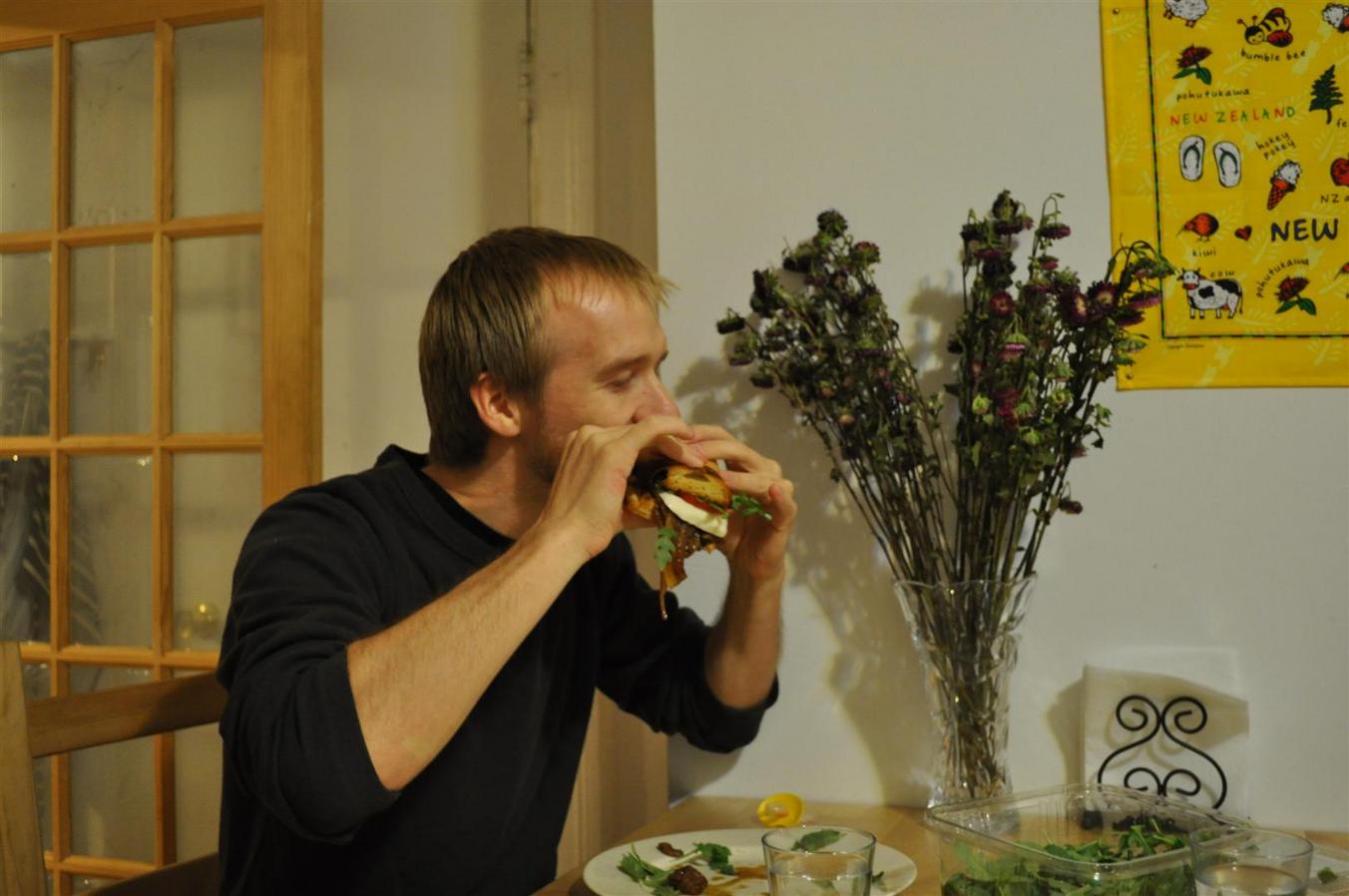 Sorry about the out of focus pictures. And the dead flowers.