Well, I said I'd share some more wedding pictures when I got some time to get them on here. I didn't get the time, but I made the time, so here they are.
The first lot of photos were taken outside in the harsh sunlight (always a bad move), so unfortunately everyone has sunglass shadows. Nevertheless there are some really nice photos, so enjoy.
The wedding party: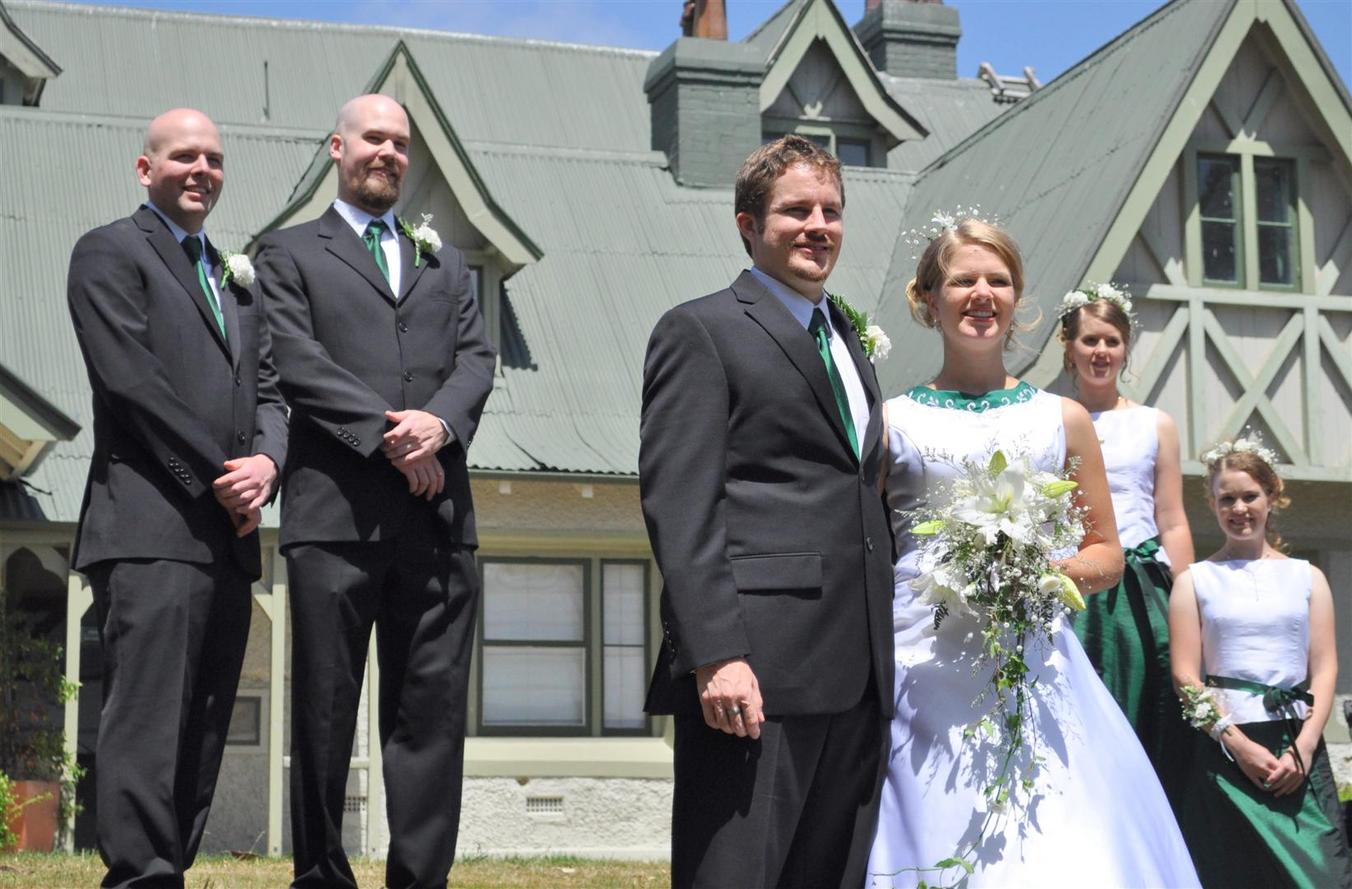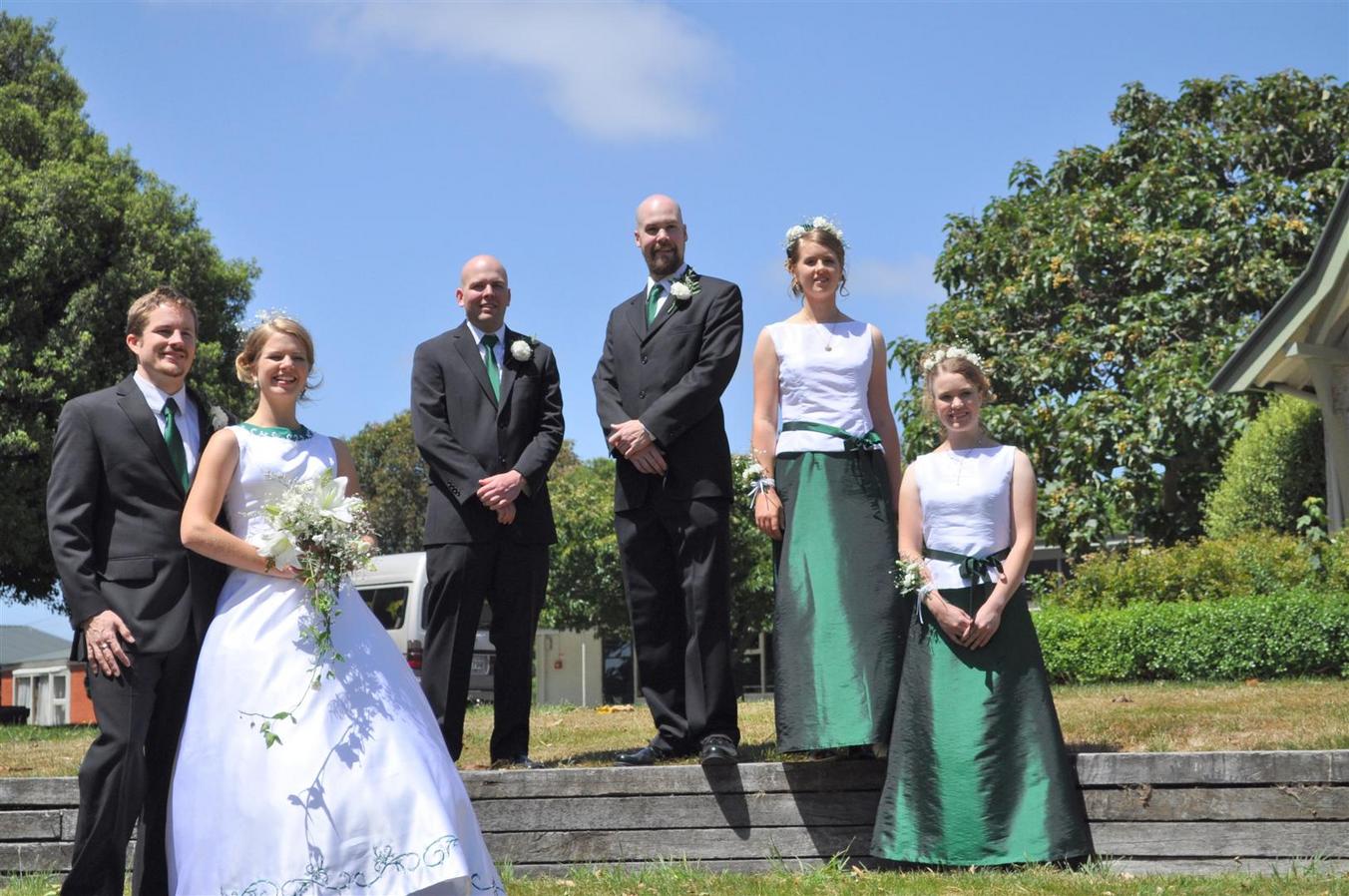 The whole Hoyt clan, minus Ben.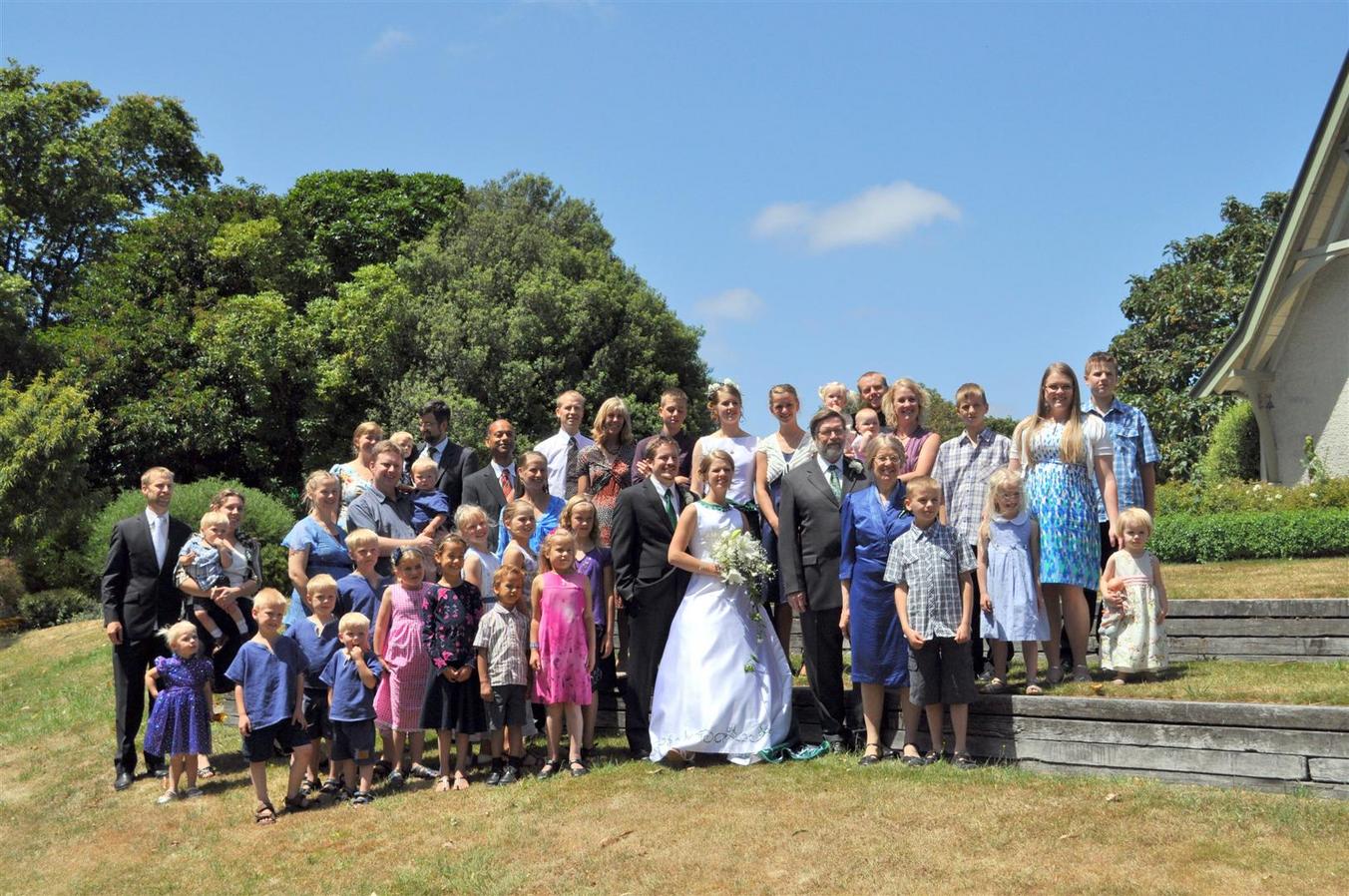 The Eshelman clan.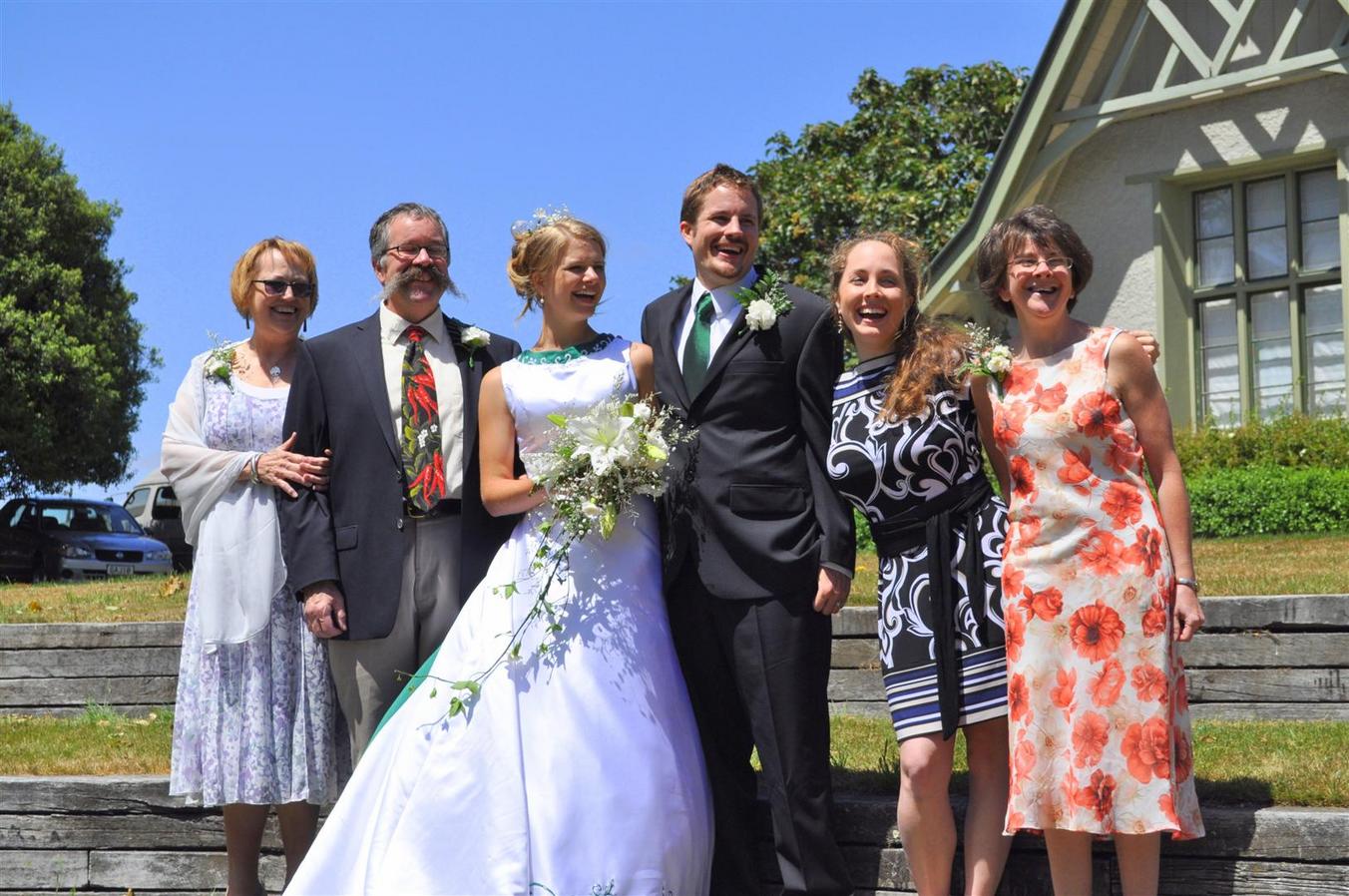 The parents of the groom and the parents of the bride.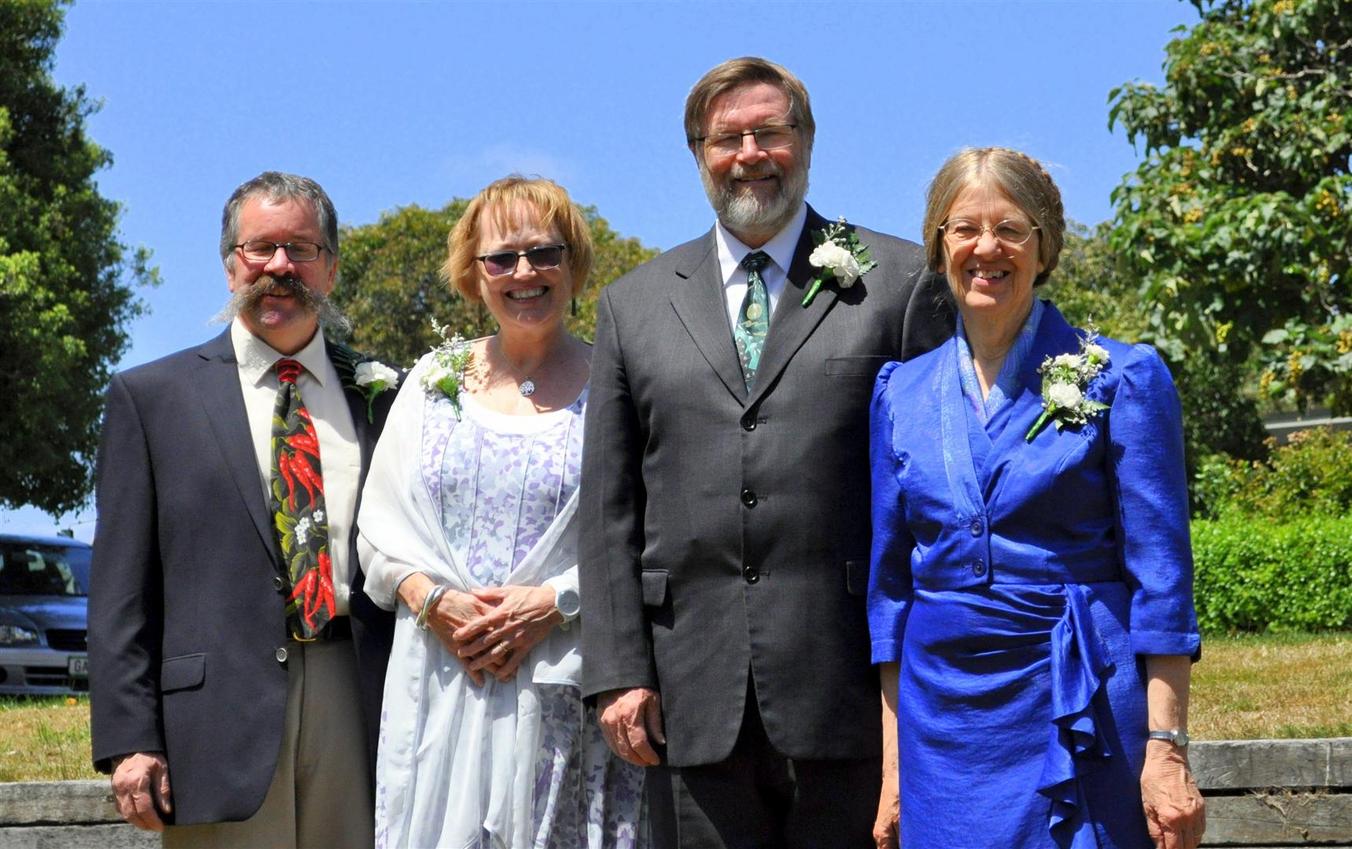 Me and the girls. I have a few more individual family shots, but we'll post them on our flickr.com page when we get the chance, along with more other wedding shots.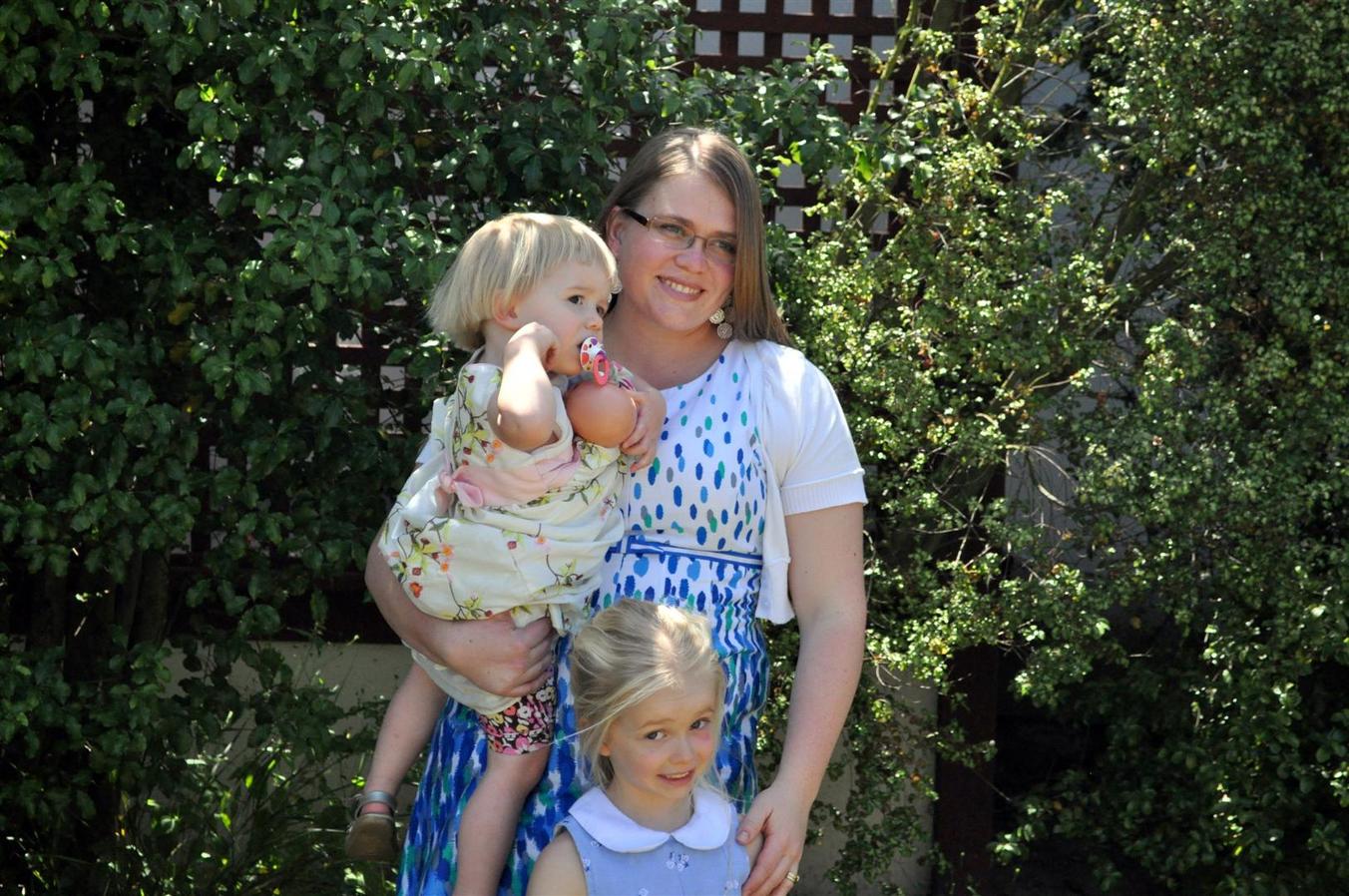 Lovely Lill.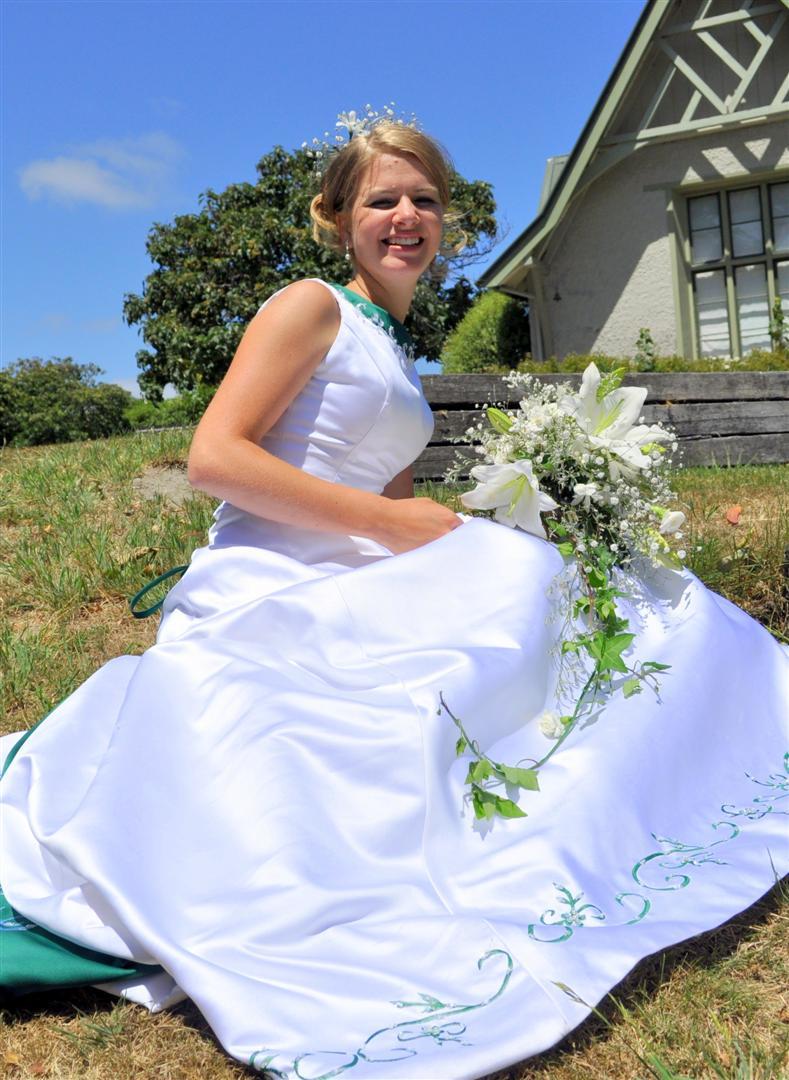 Jeremy and Lillian Eshelman. :-)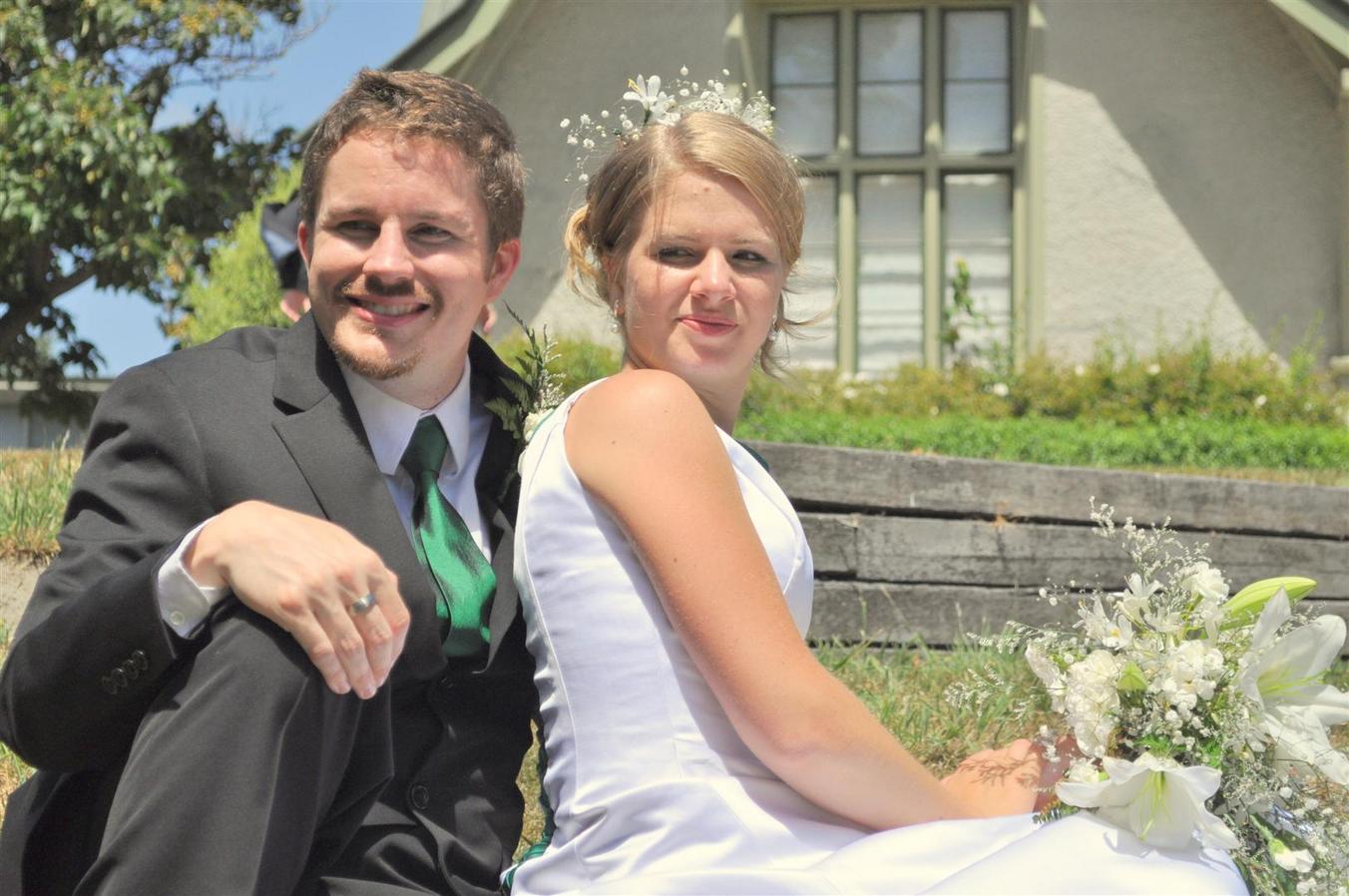 The girls and their strappy white sandals.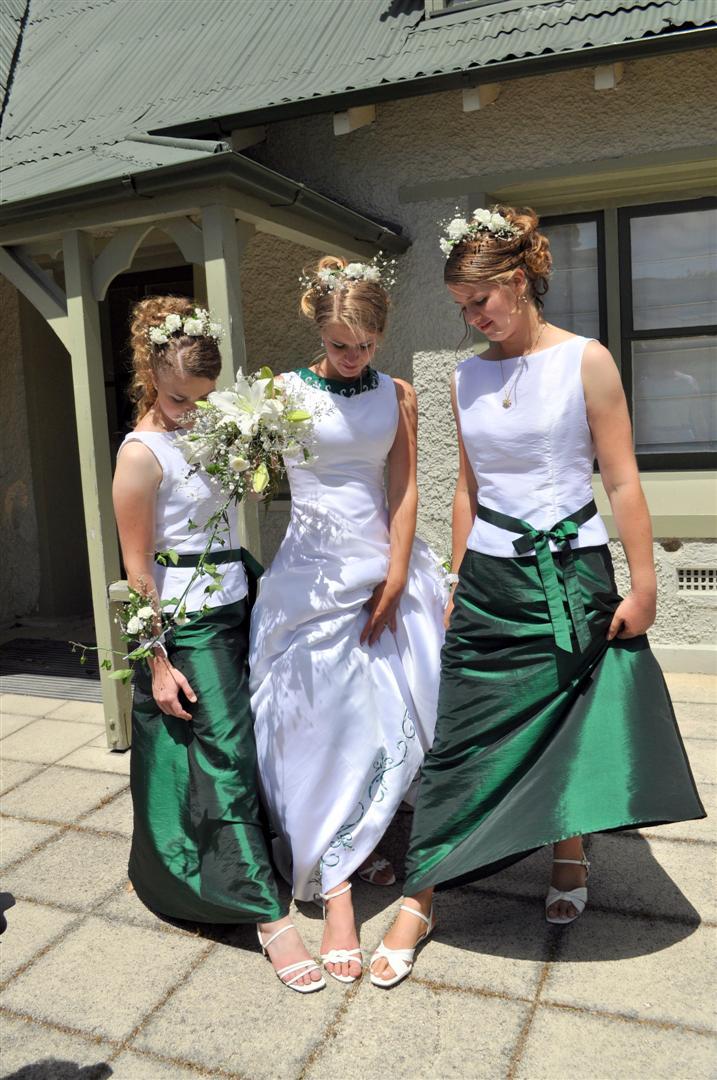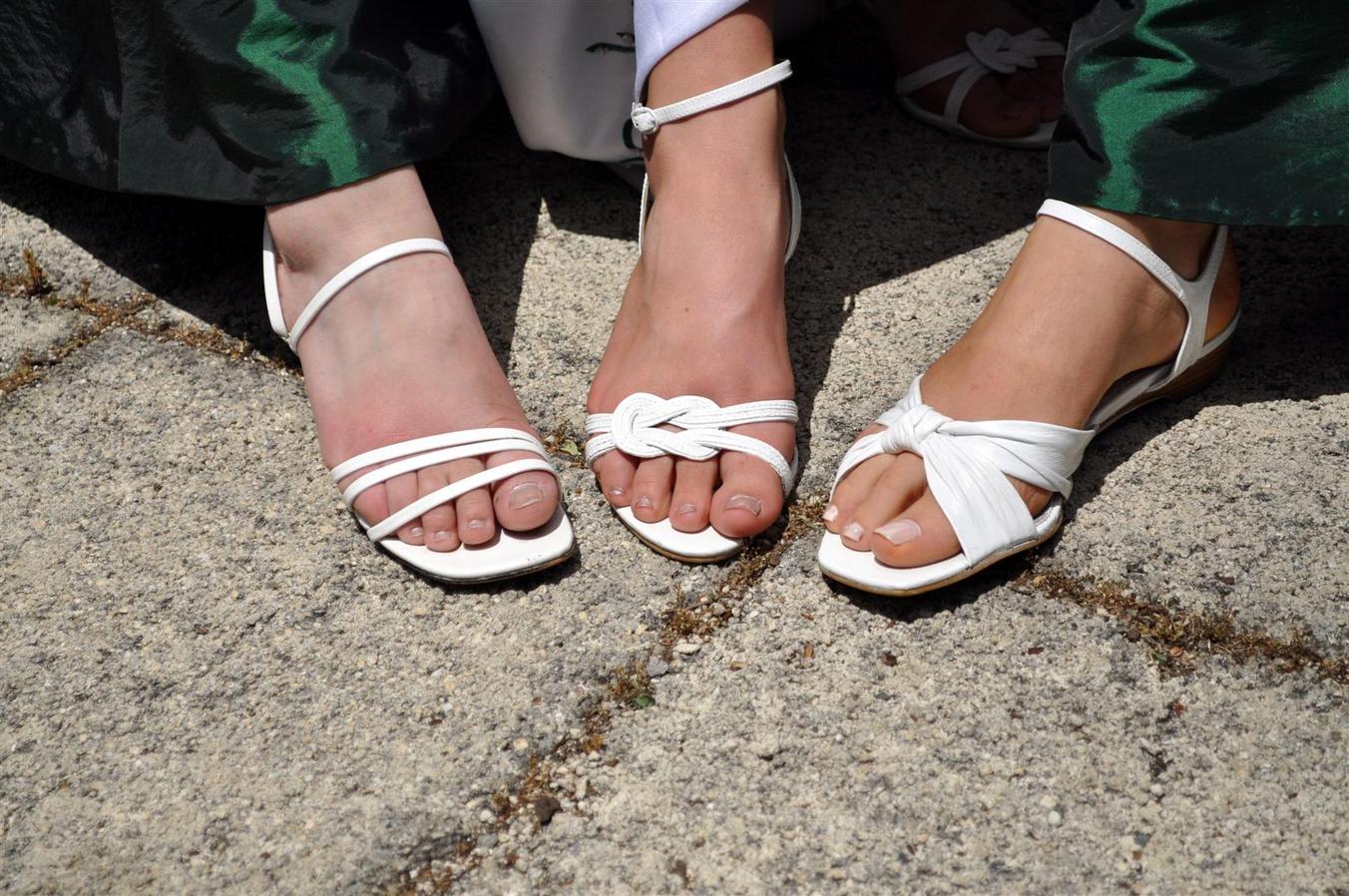 And then the guys felt left out, so they took off their socks and joined in the fun.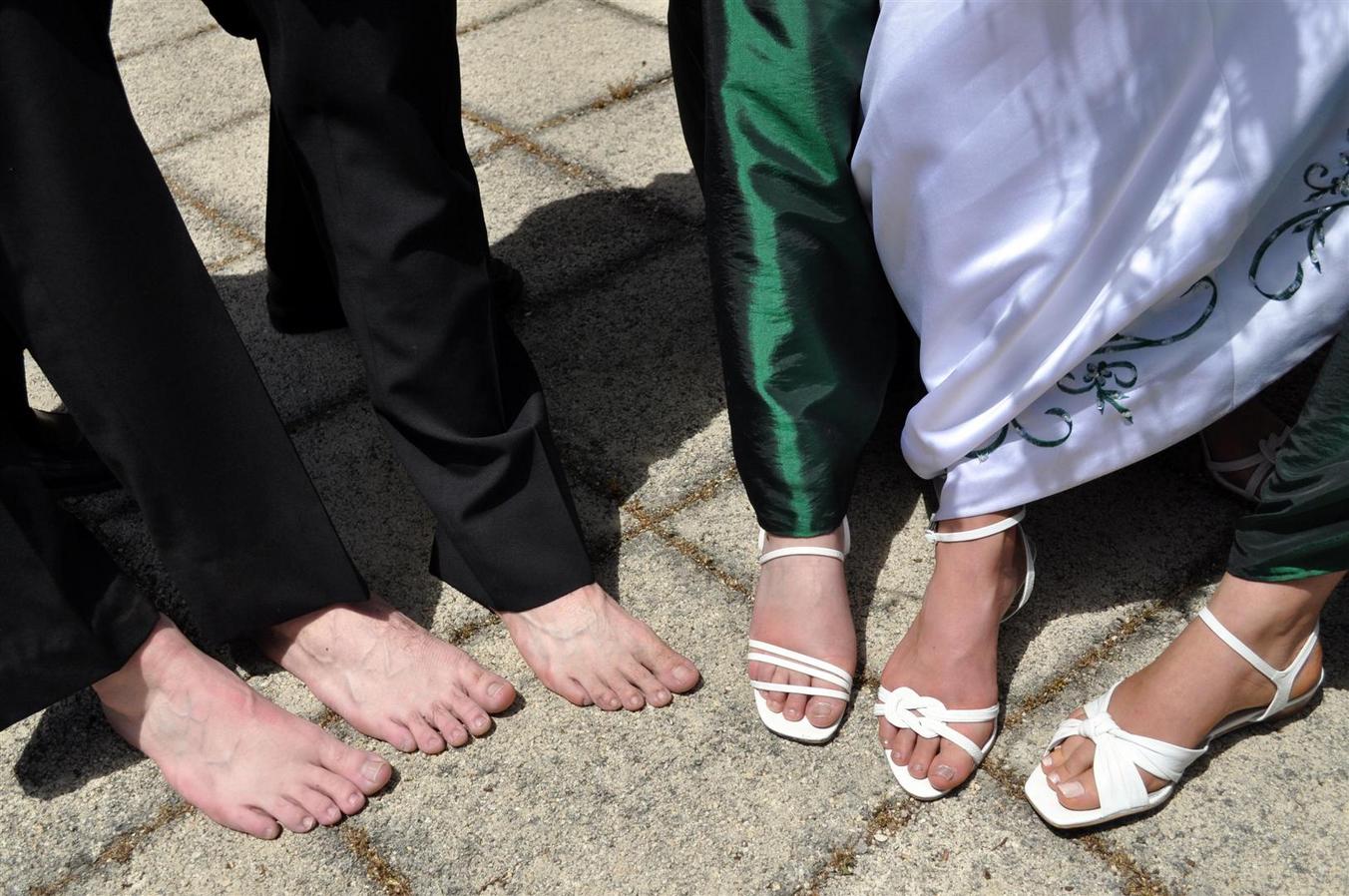 I'm struggling to come up with an appropriate caption for this one. Just cringe and scroll down.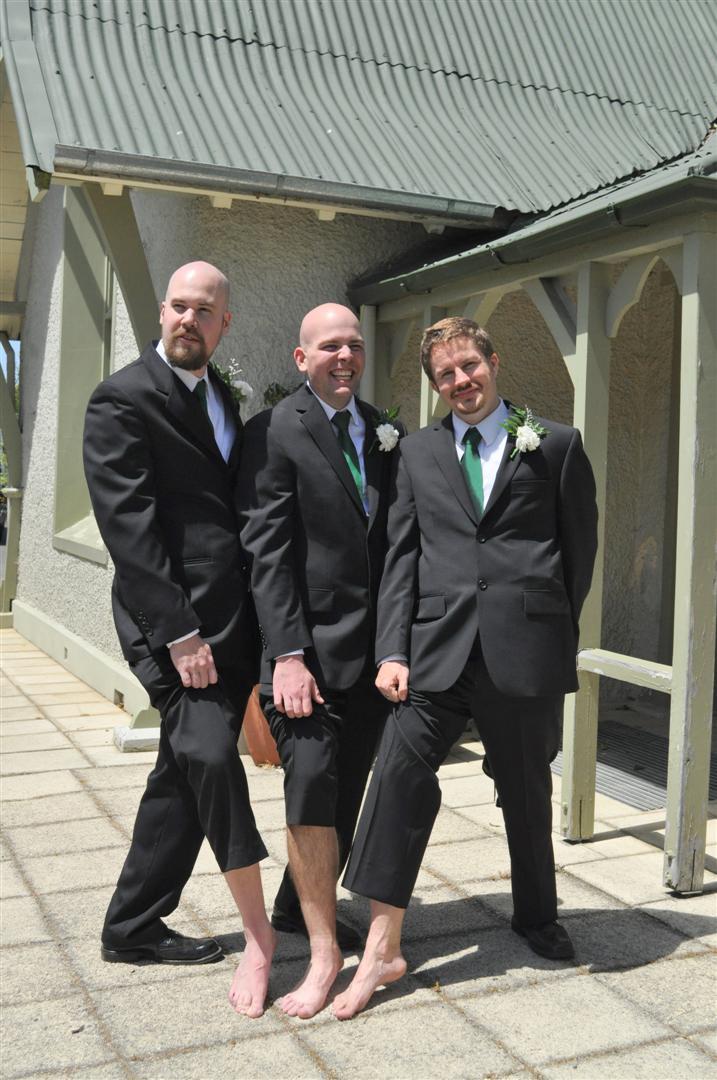 The beautiful rings.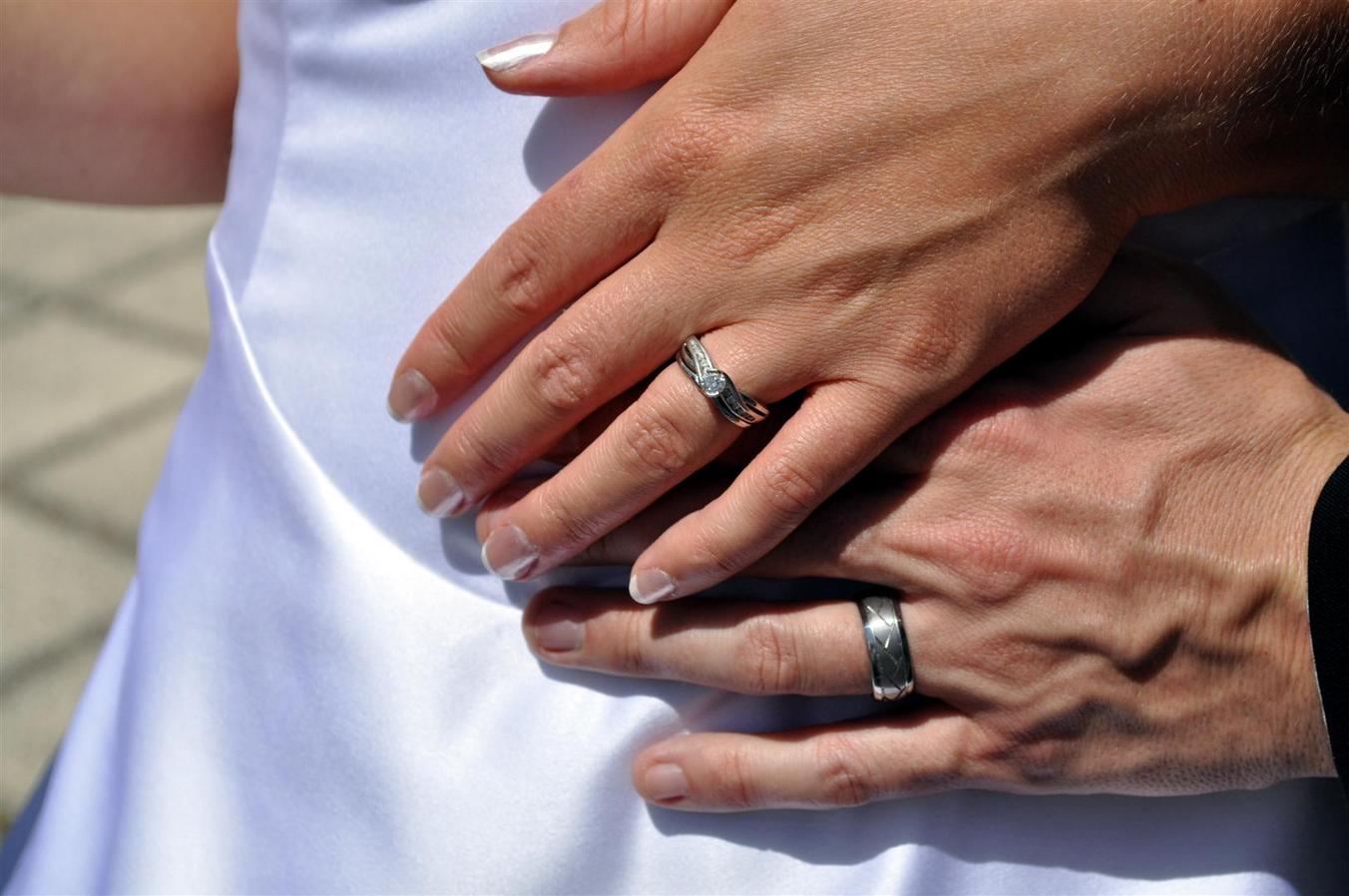 The Orange Beast, aka the wedding car.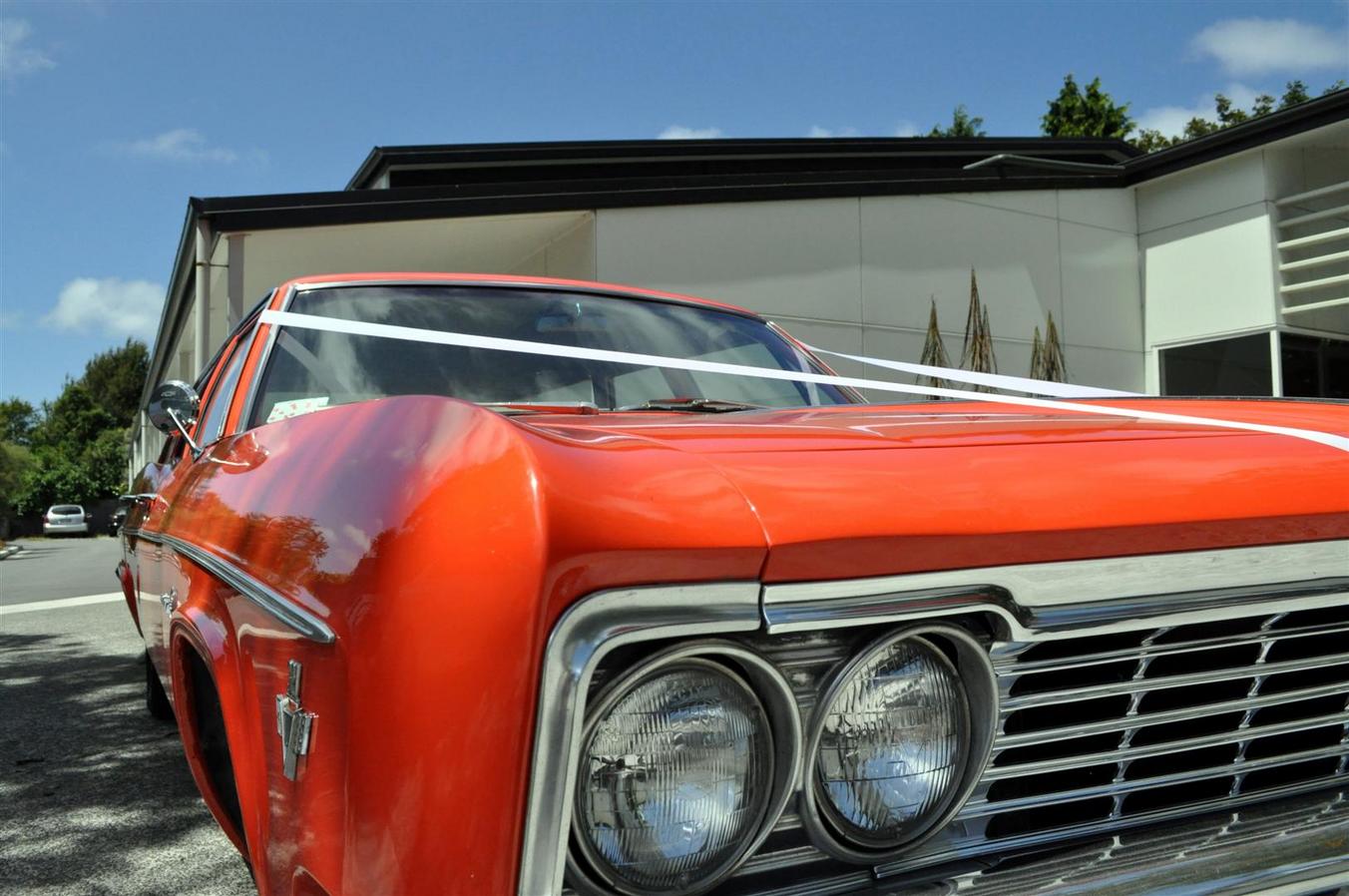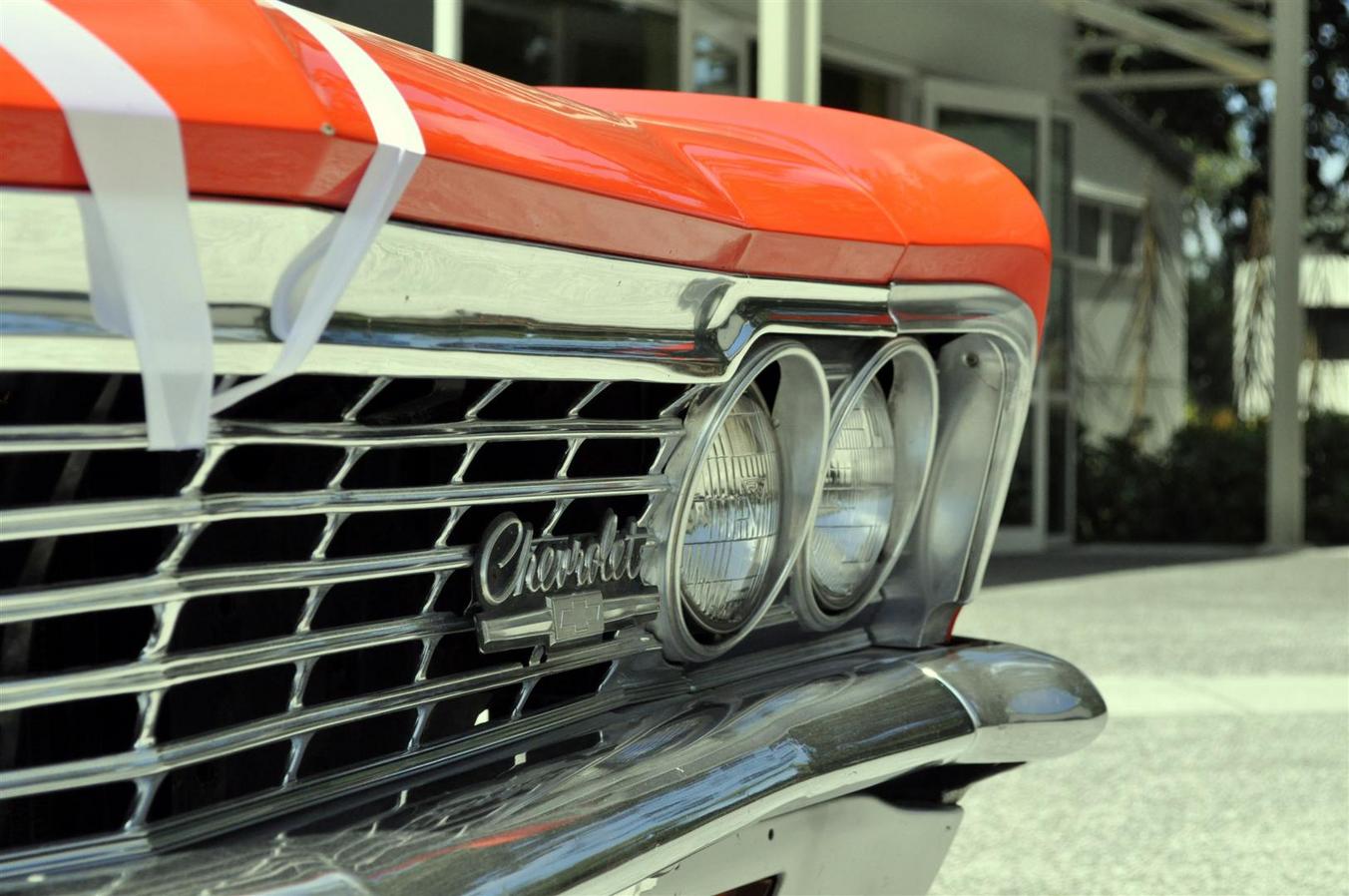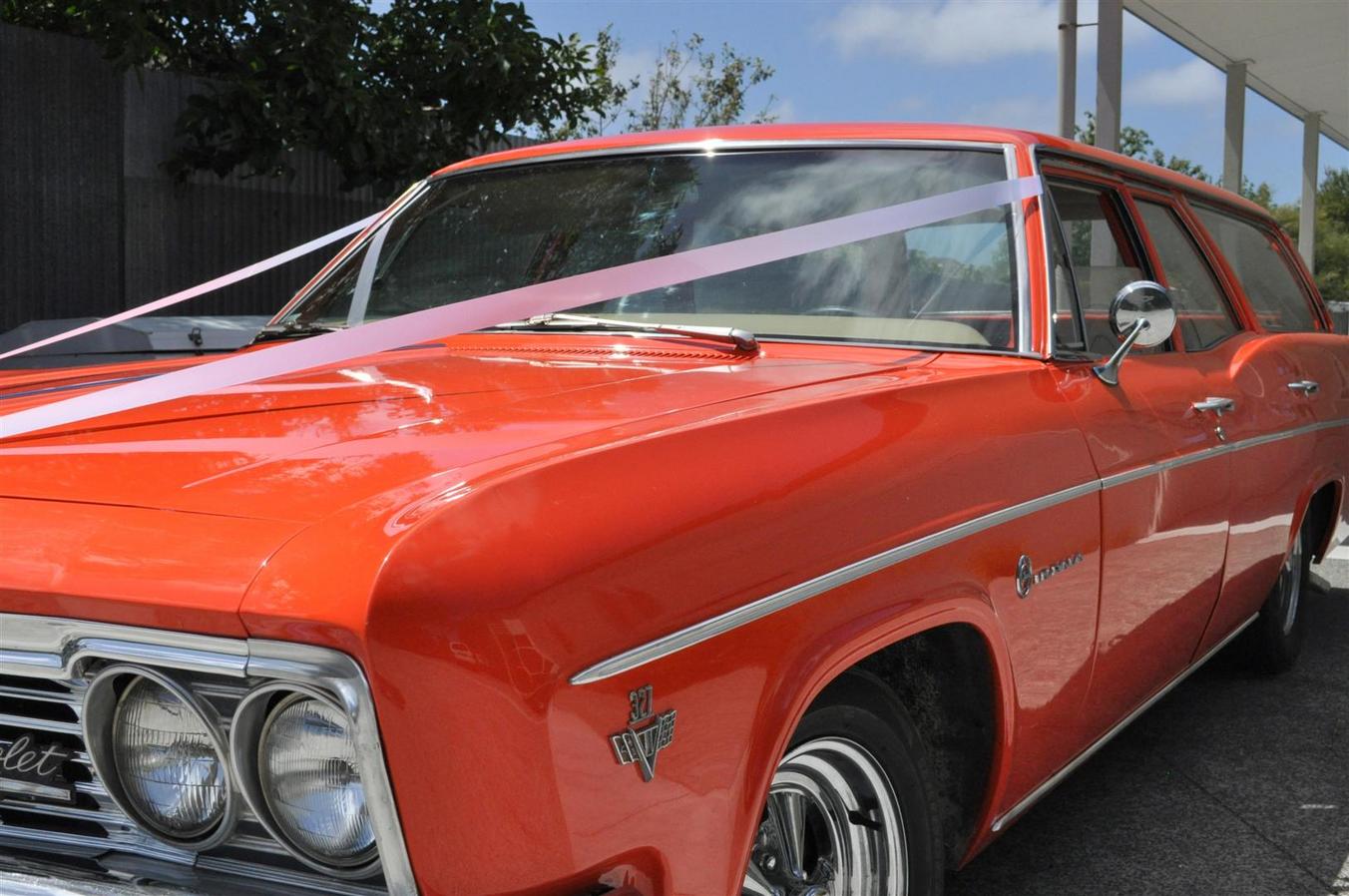 The reception was over lunch, so we had some nice food while listening to speeches and skits. I don't have a photo of all the skits/speeches, but will have more on the flickr page in the next few weeks.
Here's the wedding party at the head table, with a silver fern in the foreground.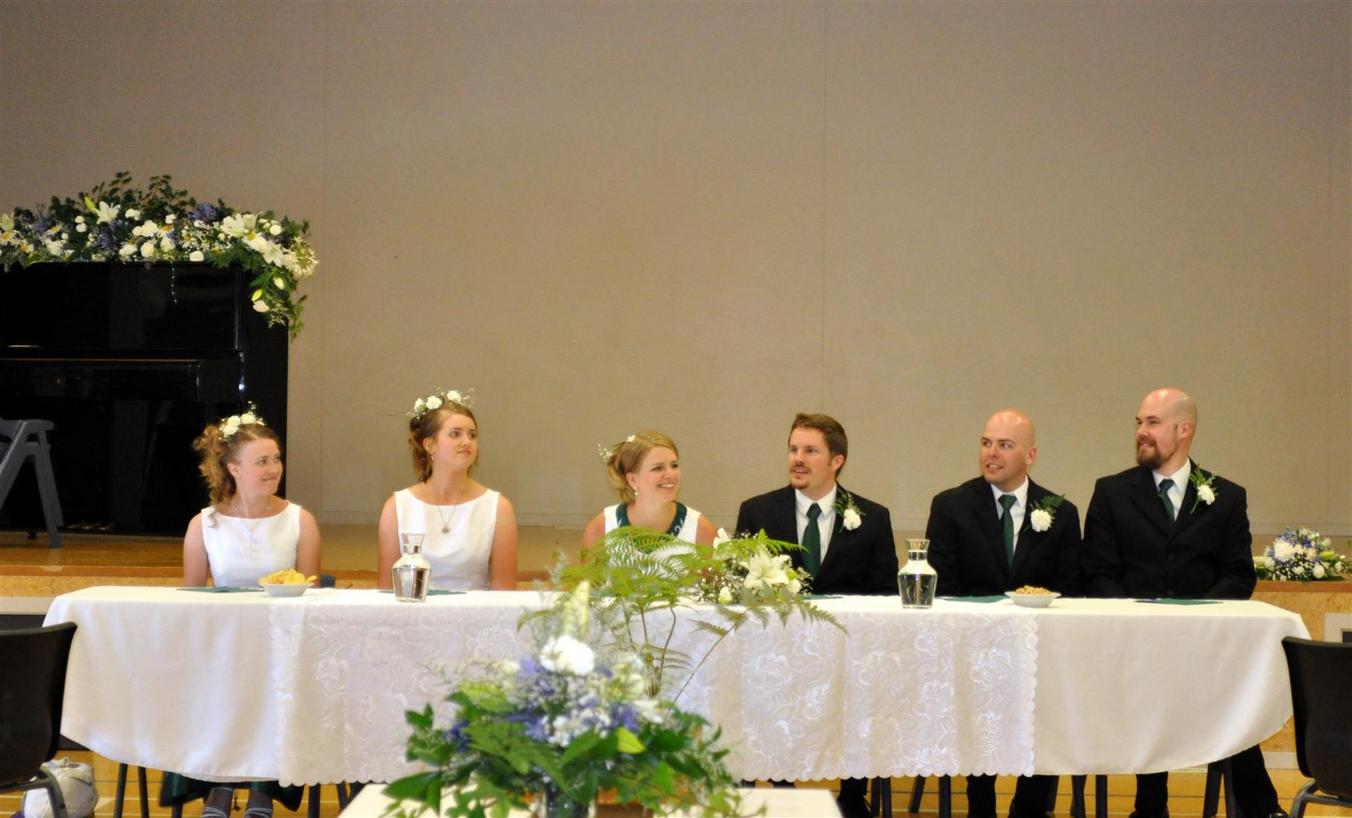 Good one, Jeremy!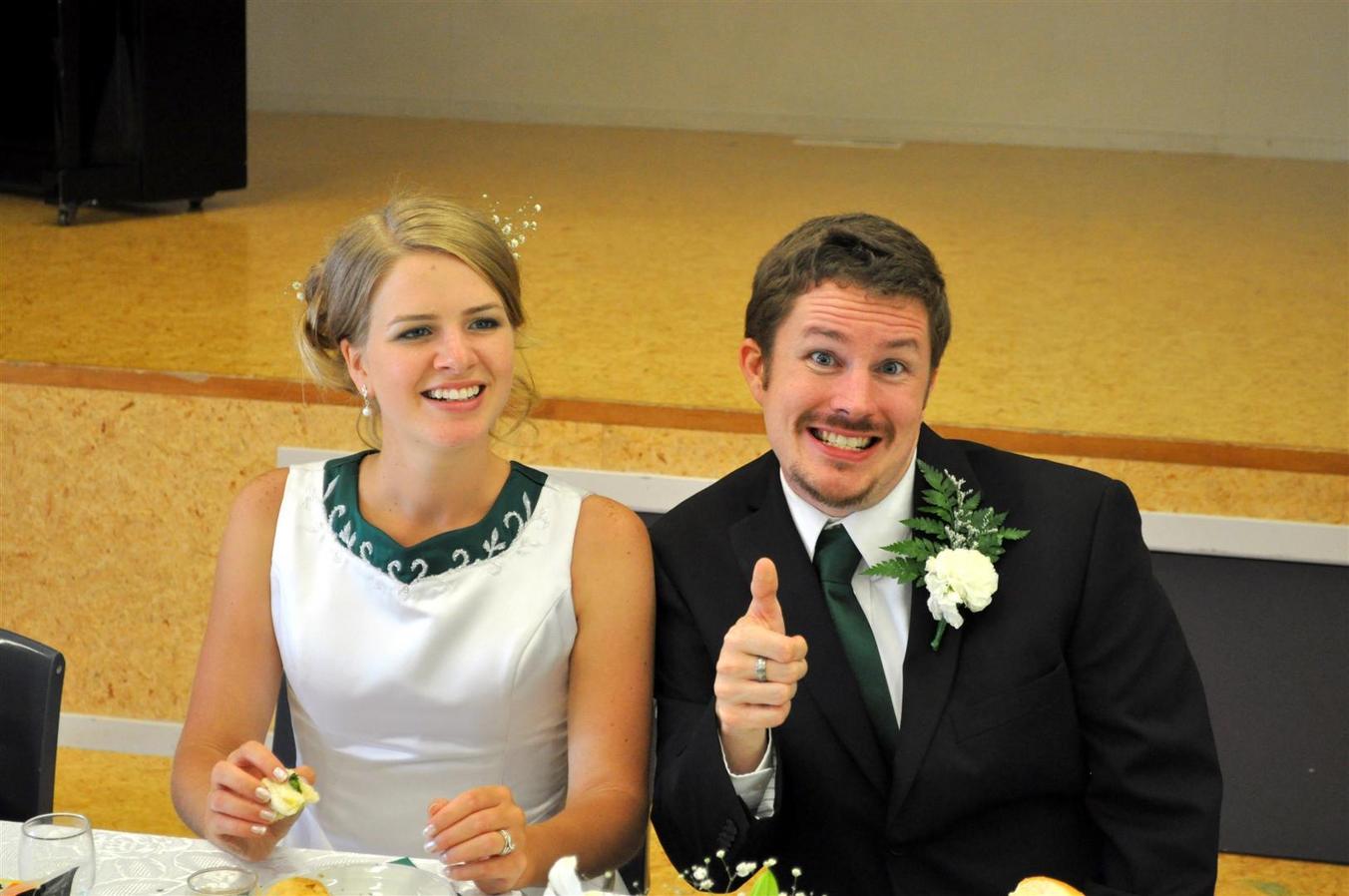 Lillian's sisters, Liana and Lydia, made the wedding cakes and decorated them. They looked really beautiful, and tasted fantastic too. Here's the happy couple cutting the cake.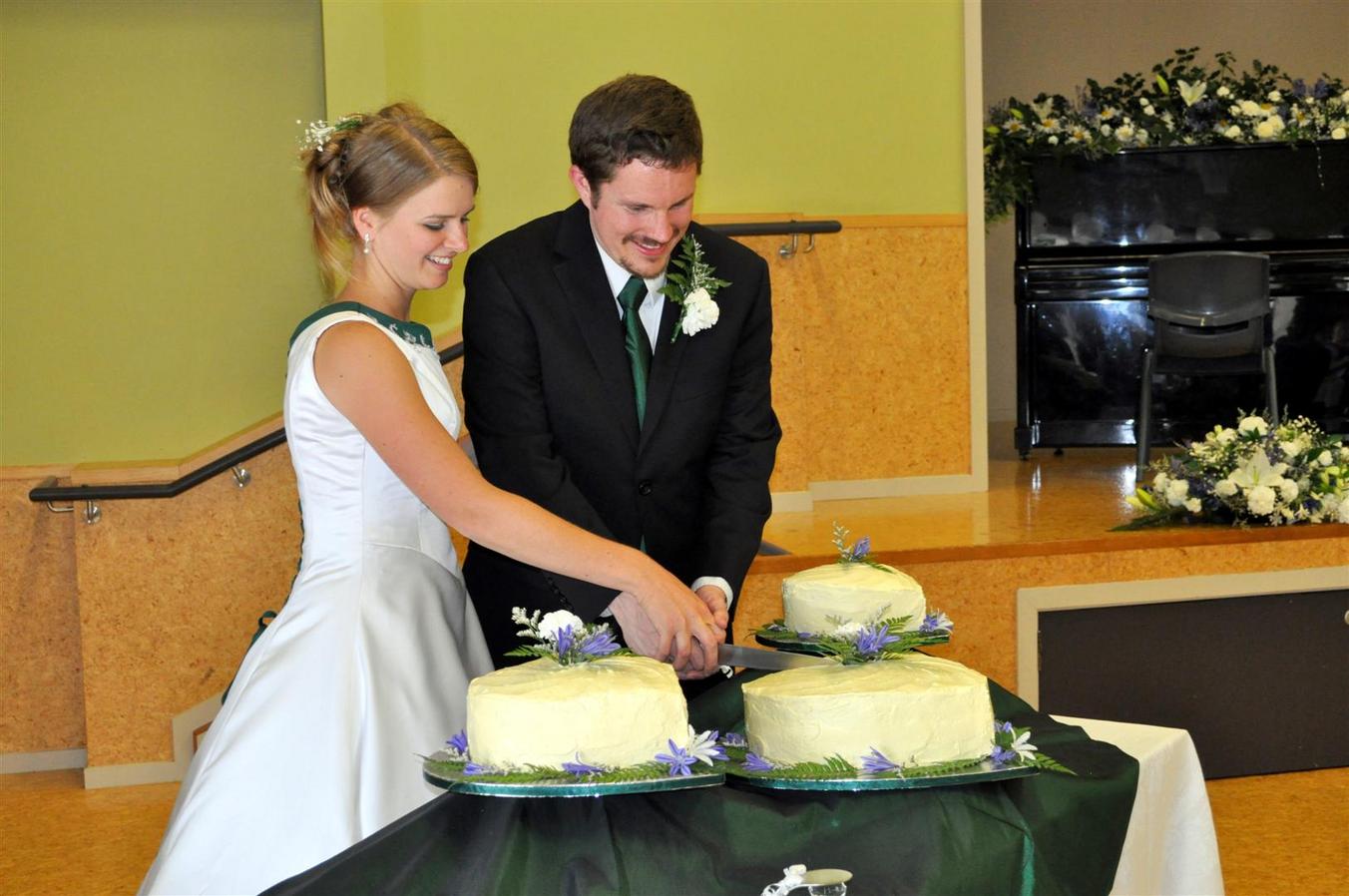 Some of you might have heard about them having their first little, uh, conflict? or whatever you want to call it. They nicely gave each other a bite of cake, then Jeremy (with some encouragement from the sidelines) smooshed the cake in Lillian's face. In a split second, Jeremy had been the target of a cake missile from the hand of Lillian. That girl doesn't take any nonsense, Jeremy, you'd better watch out!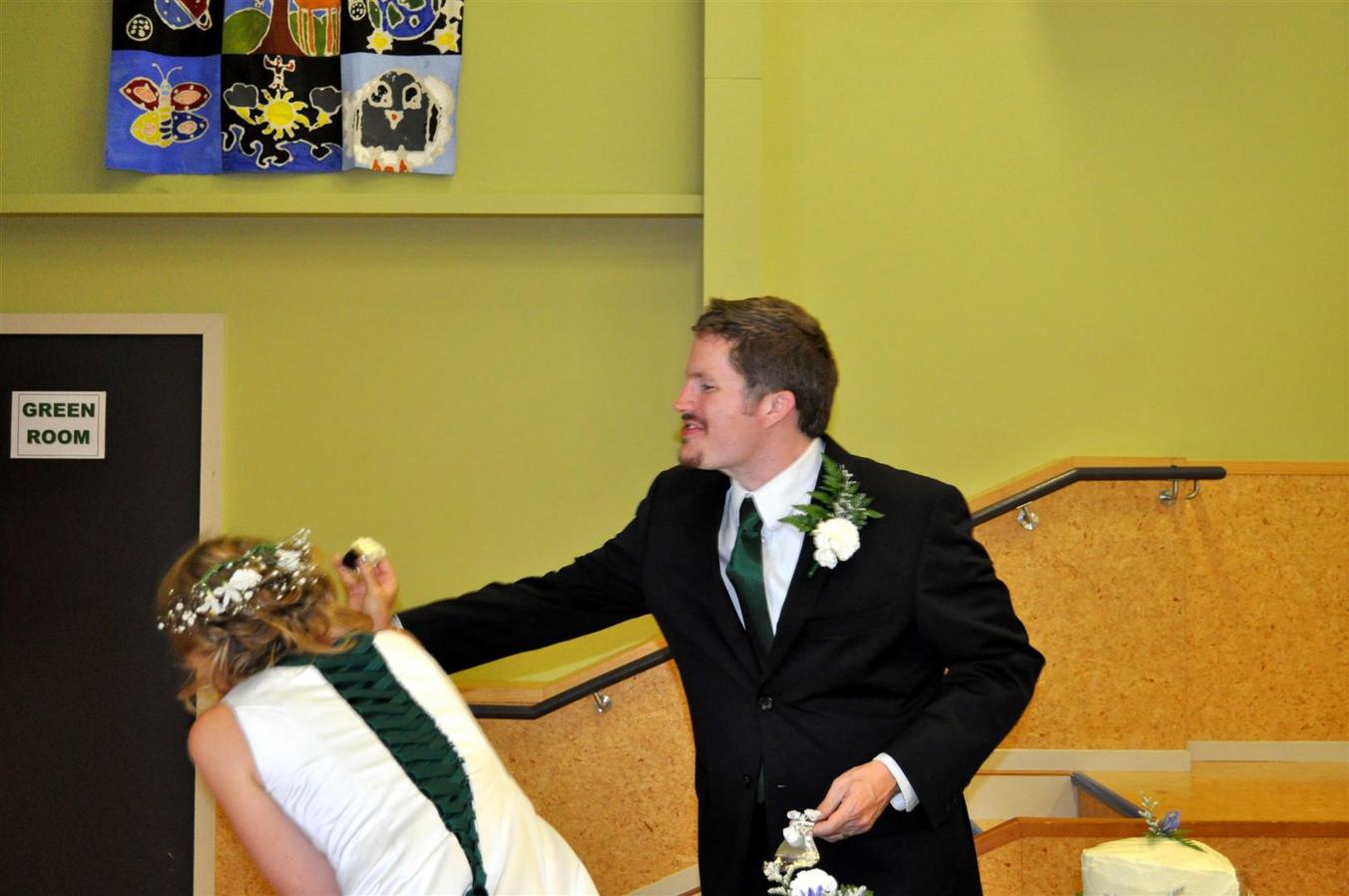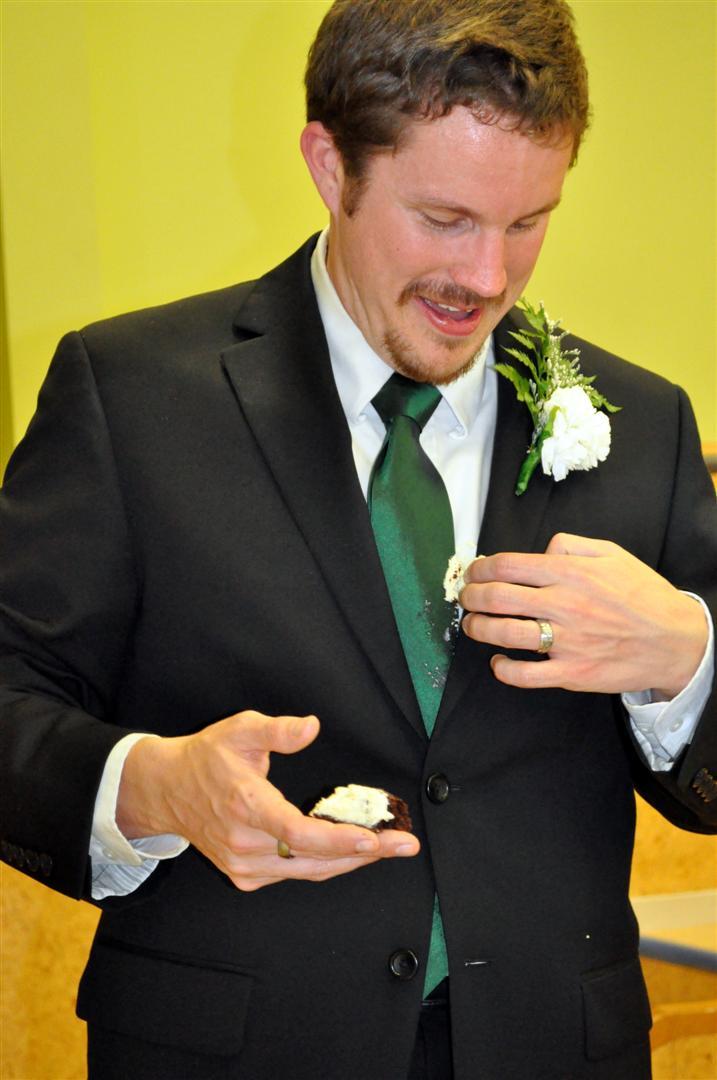 Should you feel so inclined, you can watch that little episode here:
Here's Dad giving his speech,
Bryan playing his Ode to America,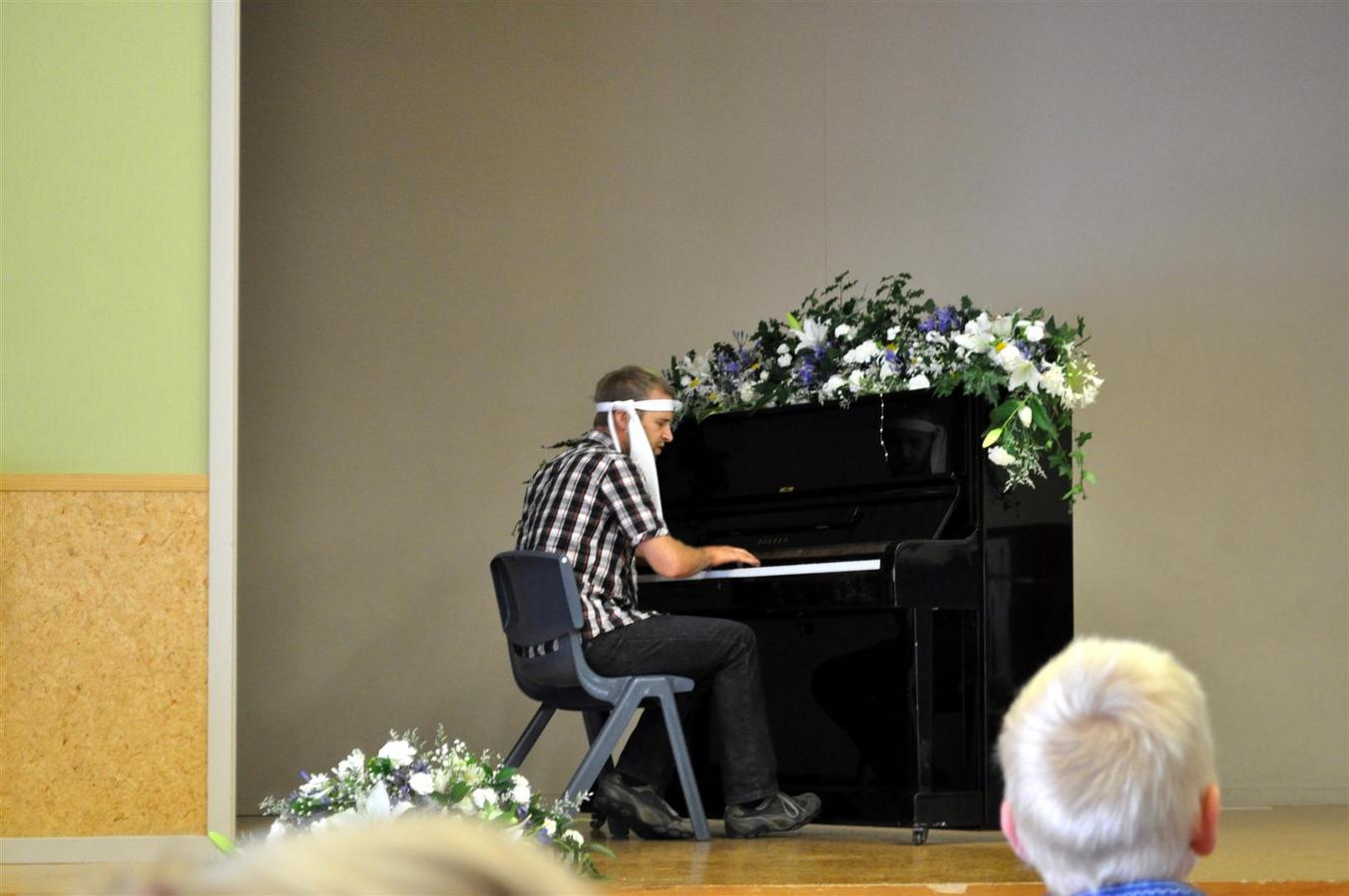 And a bunch of nieces and nephews reciting a poem about Jeremy and Felix, Jeremy's teddy bear who slept in his bed right until he got married. For real.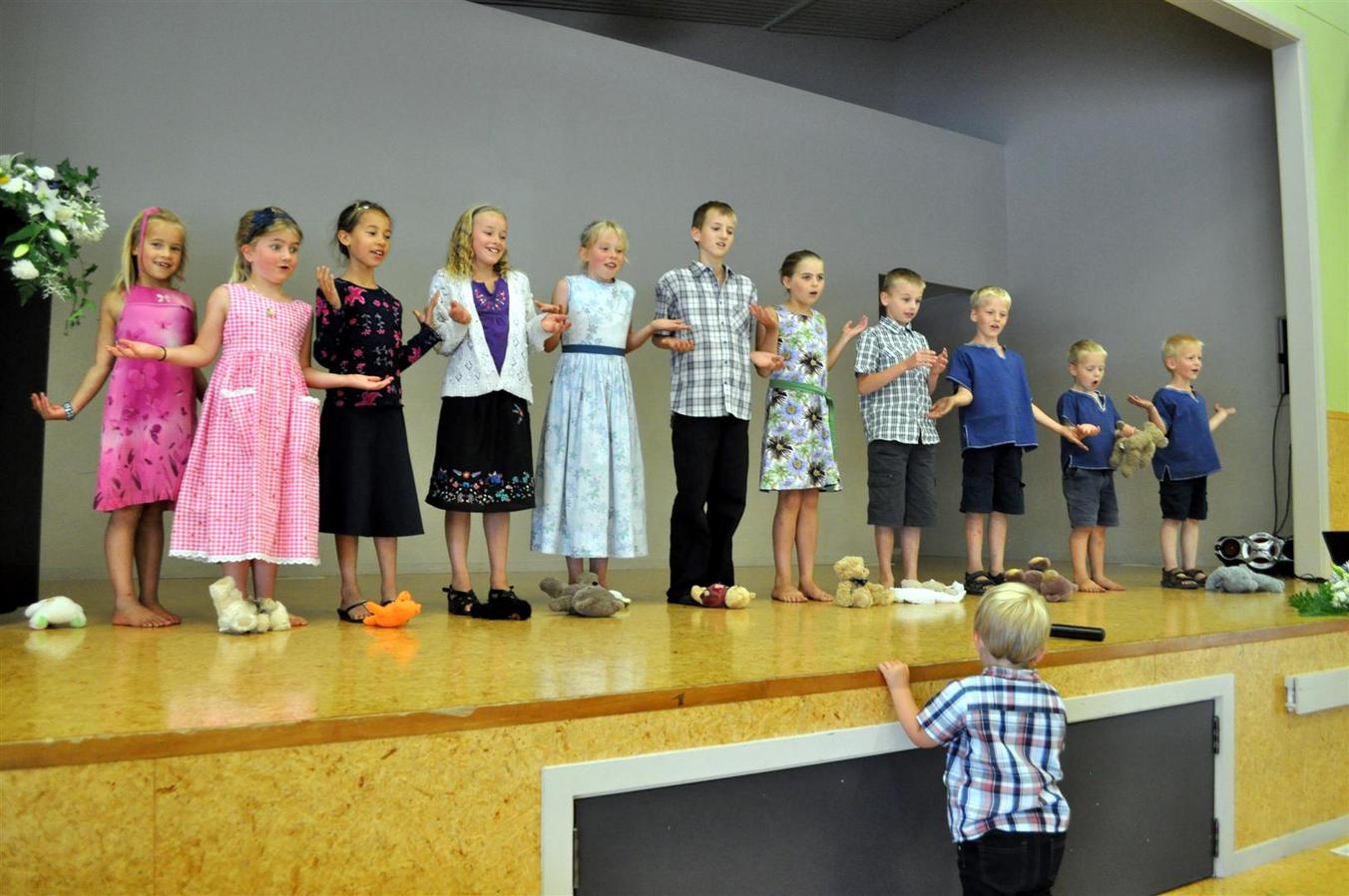 Some family members singing a song about Lillian.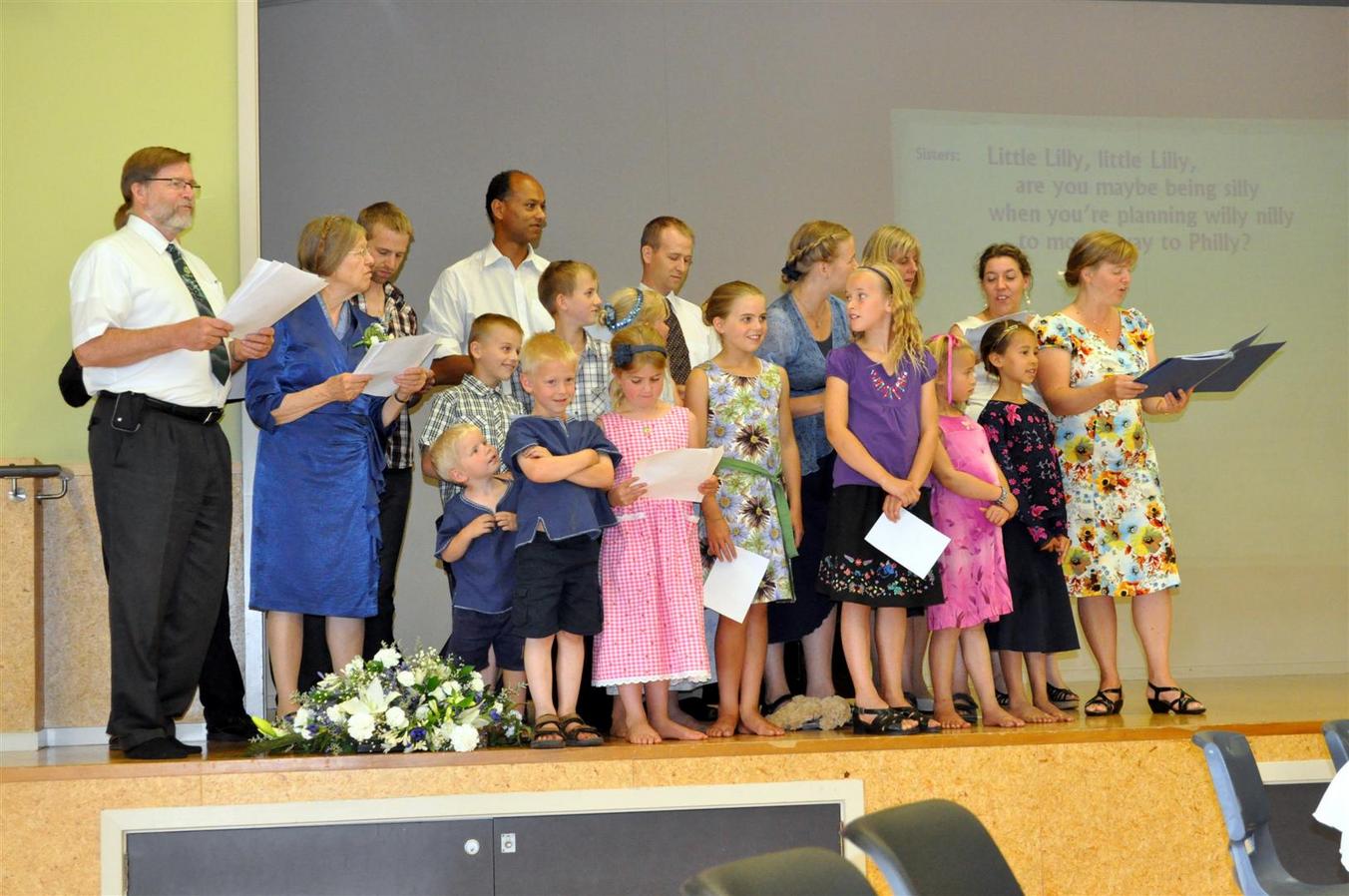 I have SO many cute photos of the kiddies at the wedding, but I didn't want to post them all here, so here's just one of Esther and Erika. The two of them are only a month apart in age, and I foresee them growing up to be really good friends.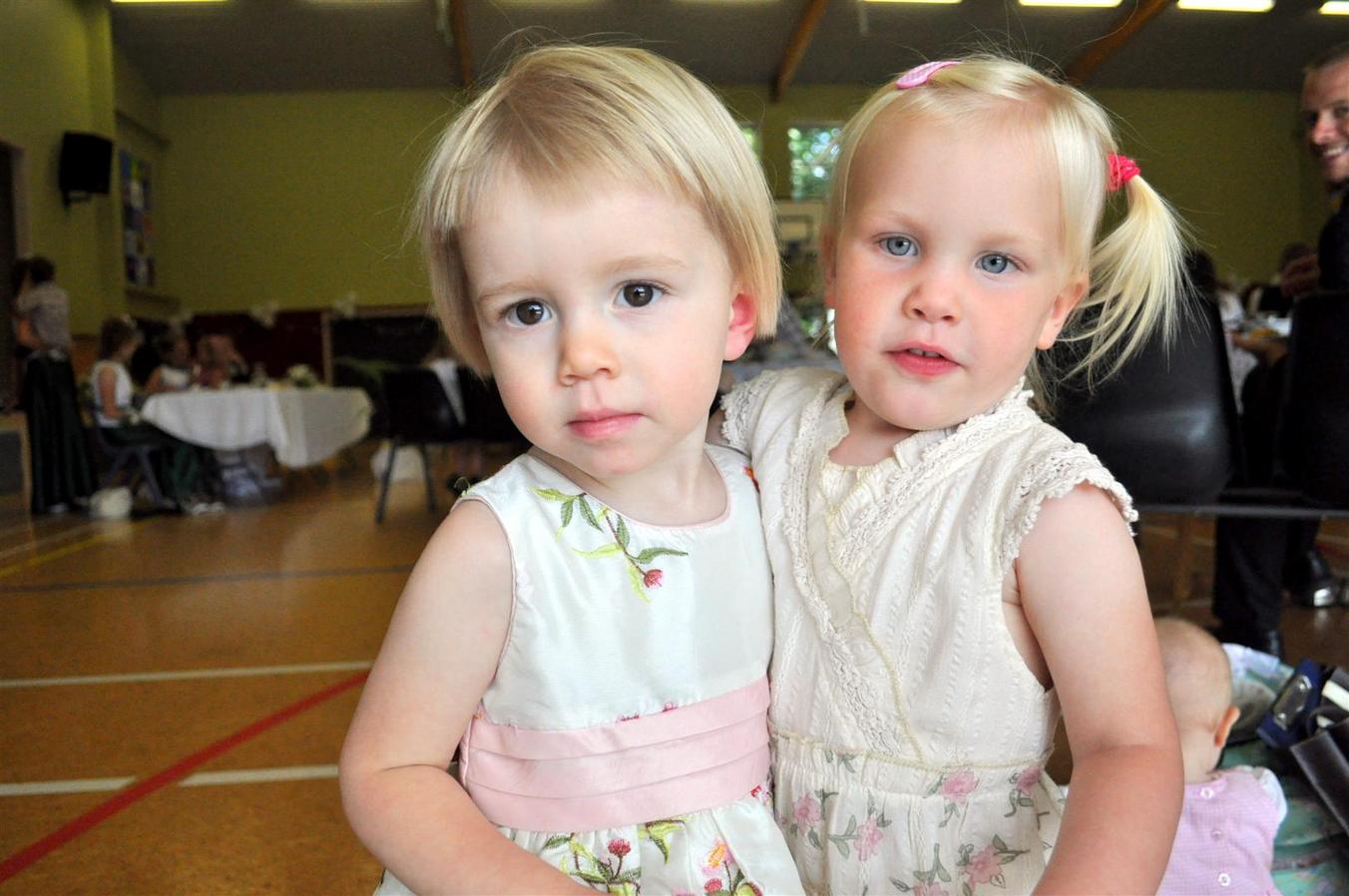 Well, what a lovely day that was! Lillian and Jeremy, we pray God's blessing on your marriage, that it may grow stronger (and less violent in the cake department!) over the years to come, and that you may be in turn a wonderful blessing to those around you.
I'm so glad I got to share in your special day!