On January the 21st Jeremy and Lillian tied the knot, and it was a beautiful day in all respects. It was lovely and sunny (even it if was a bit windy), everything went smoothly and it was just such a joyous day.
Here is the Groom and his Men looking very suave beforehand waiting for the bride. (I have to mention that this bride was on time! Thanks, Lillian! I always think it's such bad form when brides are late.)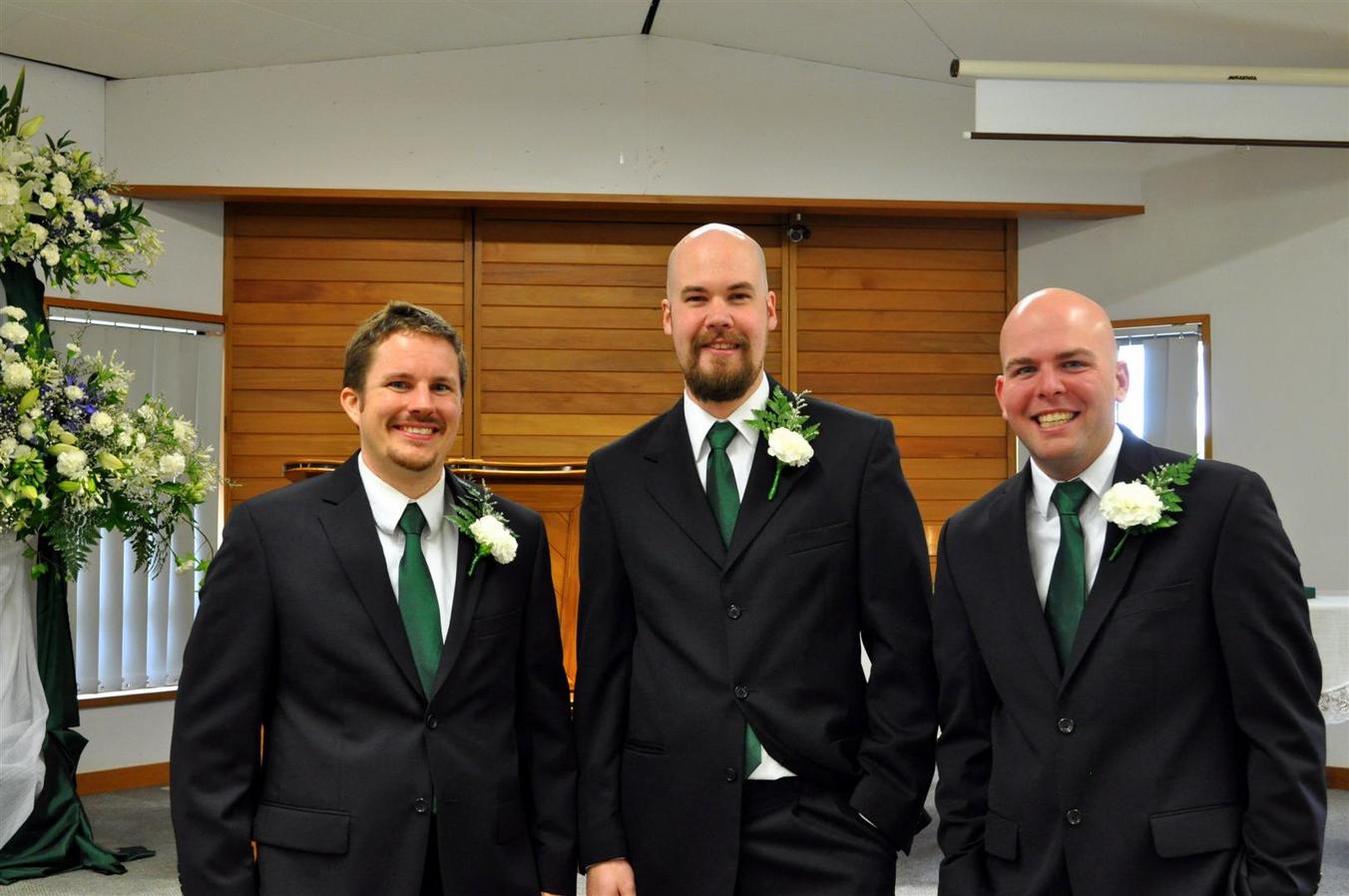 I just had to include the Pursed Lip Club picture. Jeremy Davis obviously didn't get the memo.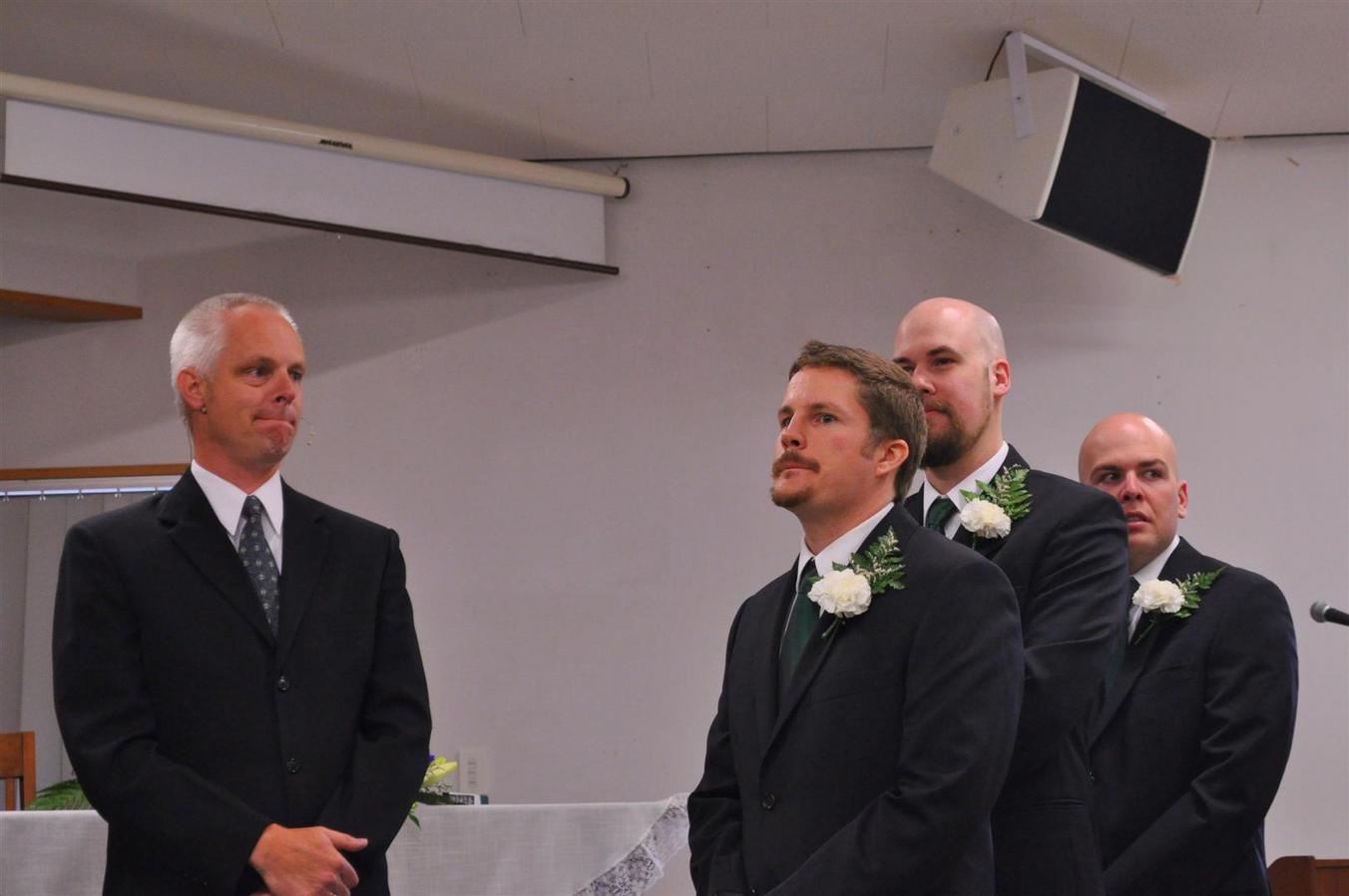 Here they come!
First the lovely Carline: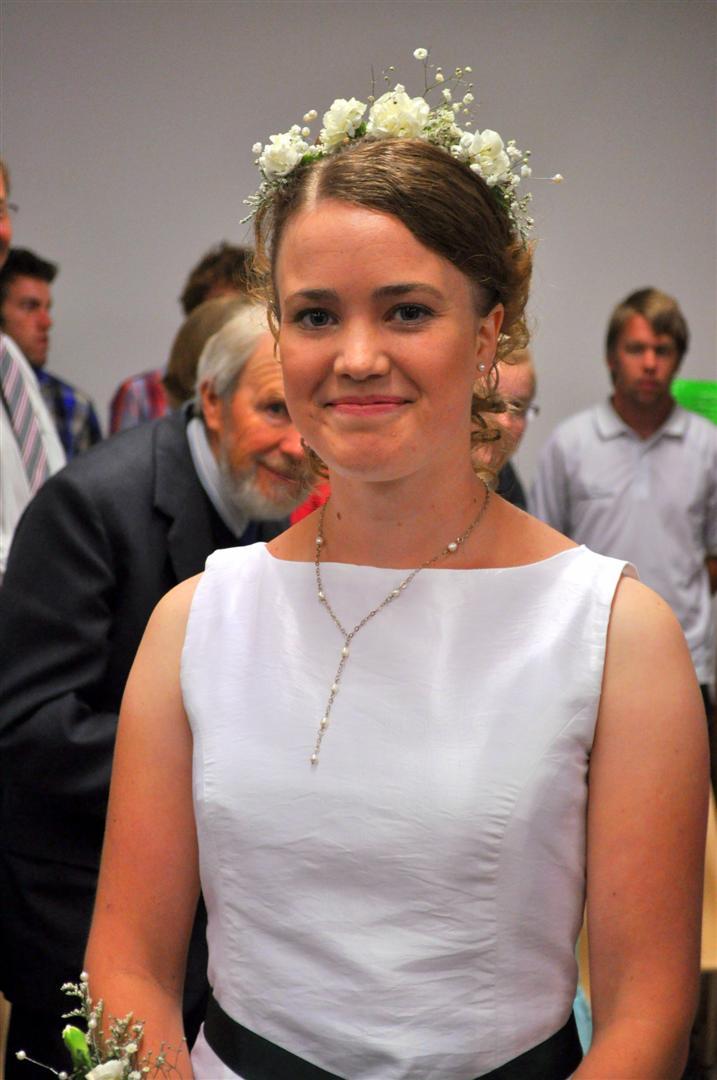 Then beautiful Rachael: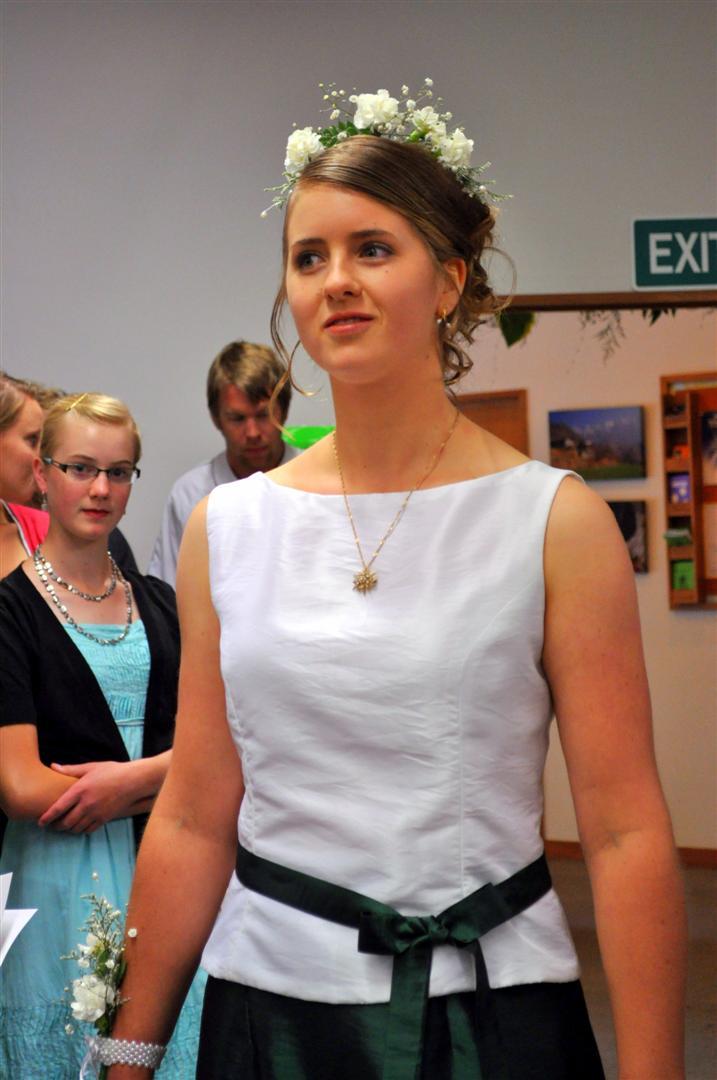 And then the stunning bride with her dad.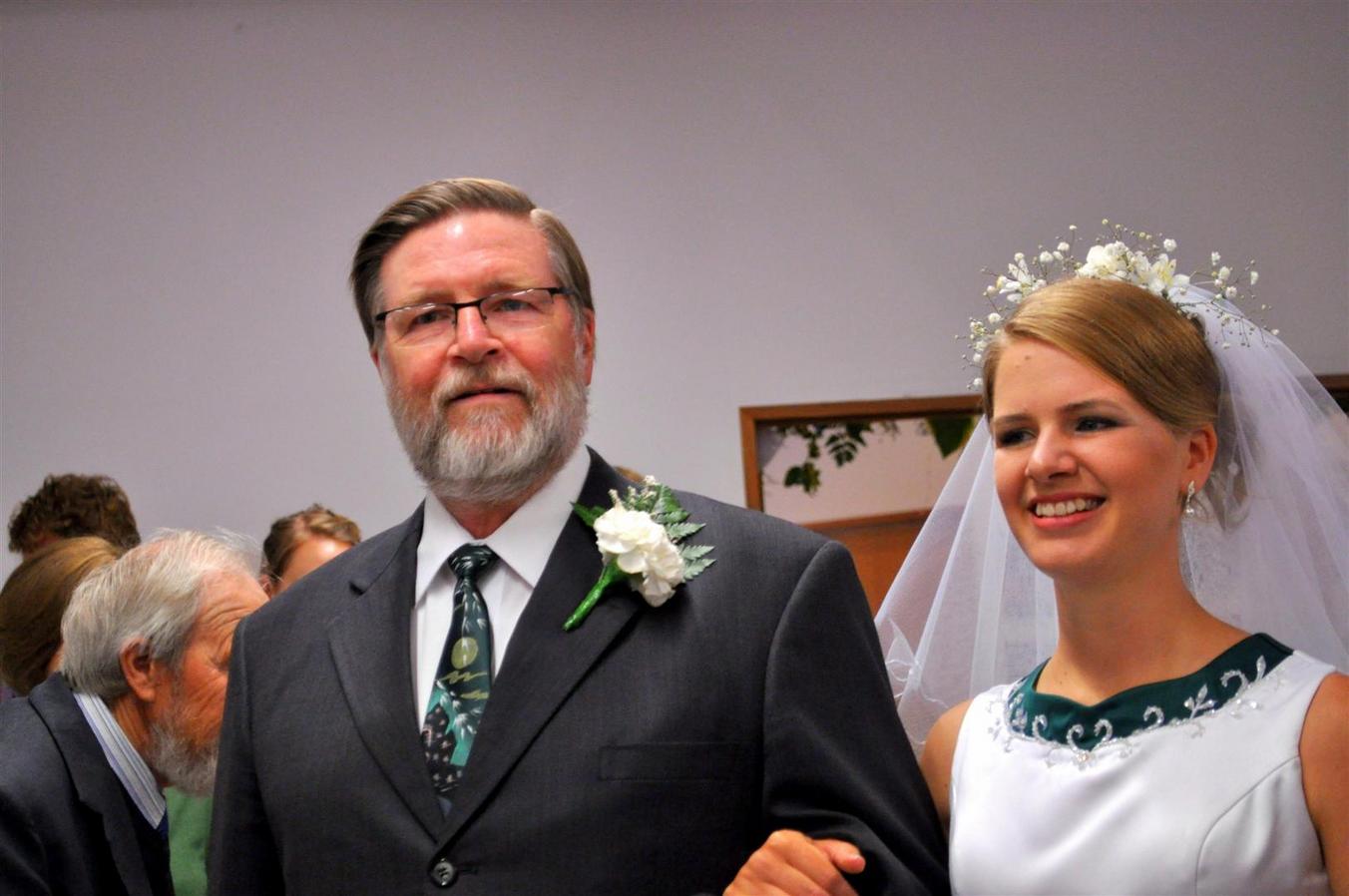 Just look at Jeremy's face watching Lillian come down the aisle. I don't think his smile could get any wider, to be honest.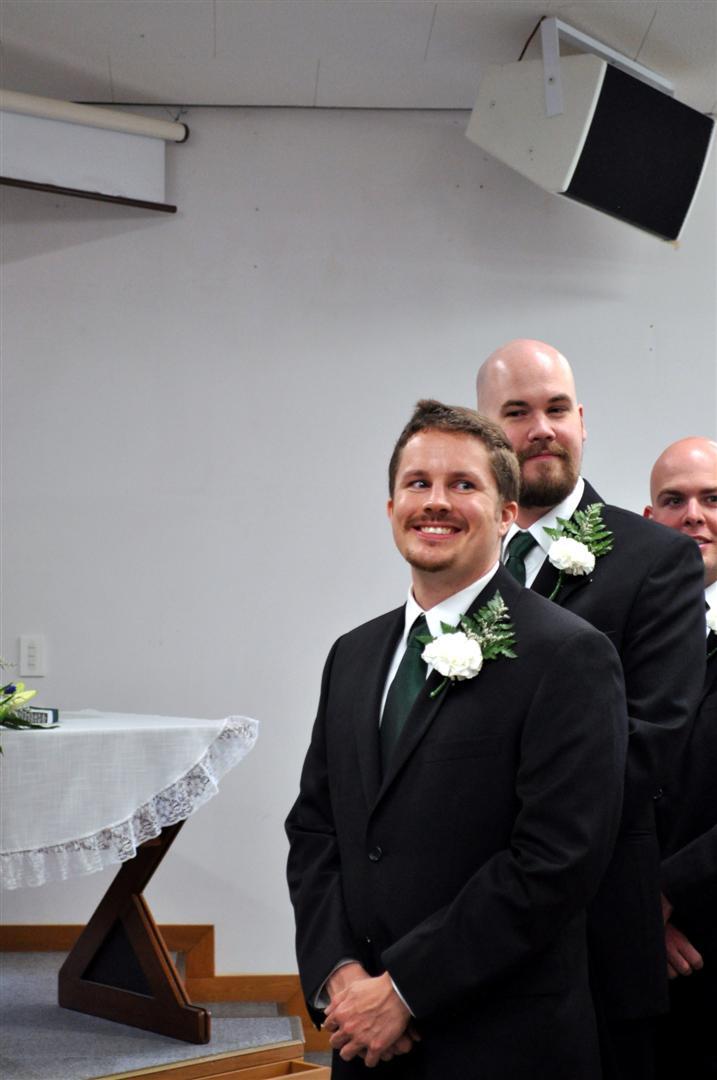 Dad giving away his last daughter.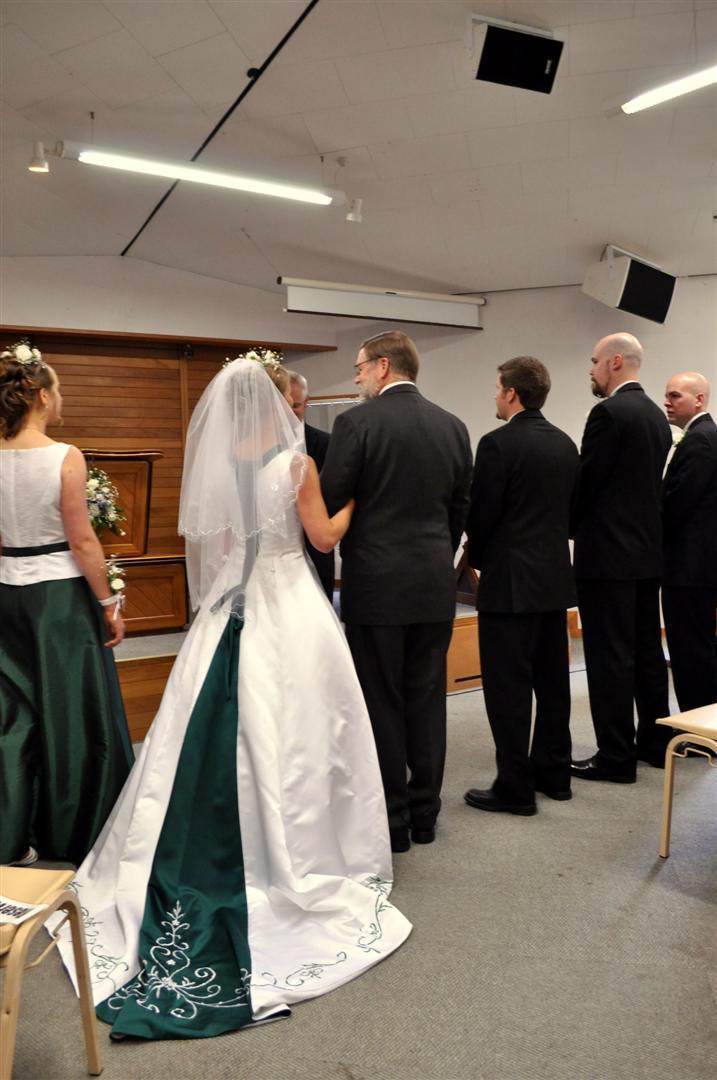 Isn't that a cool dress? Check out the detail: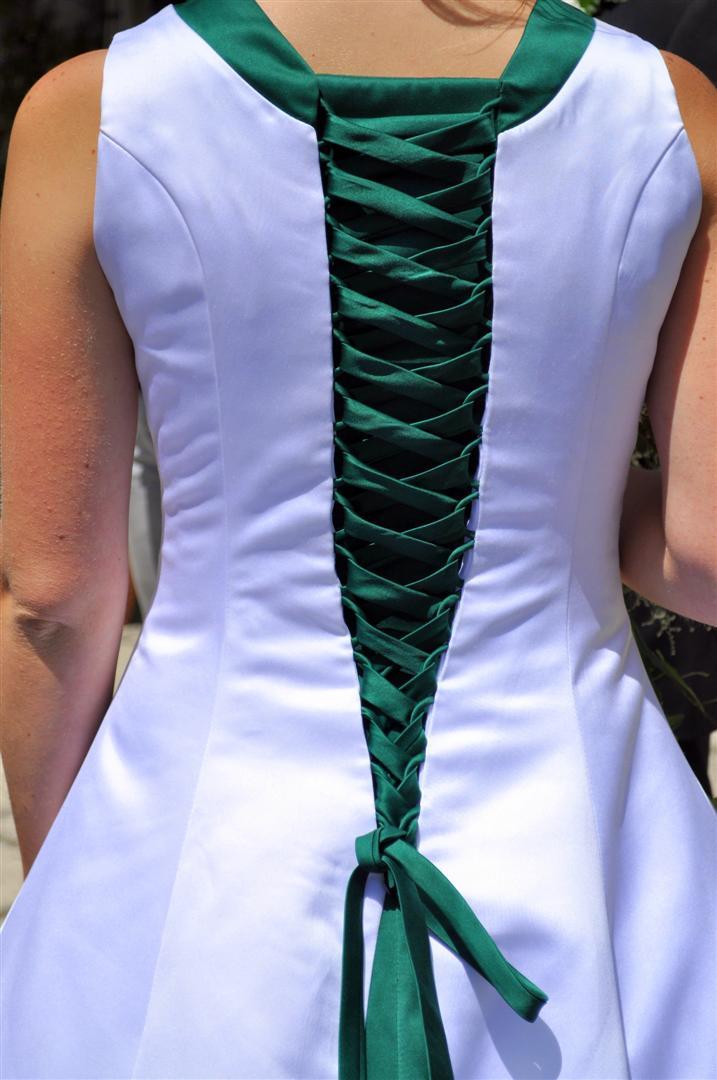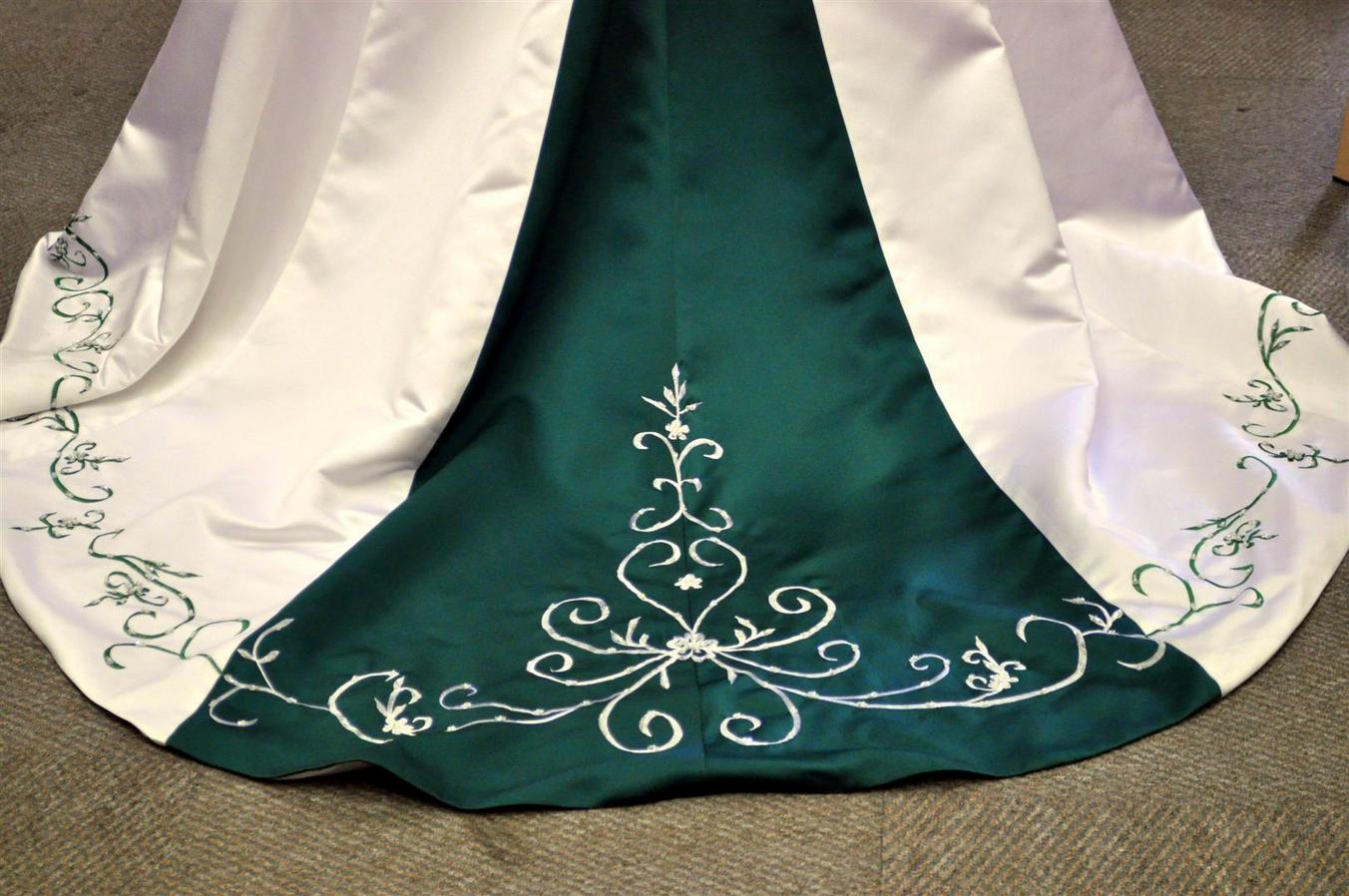 Singing a hymn: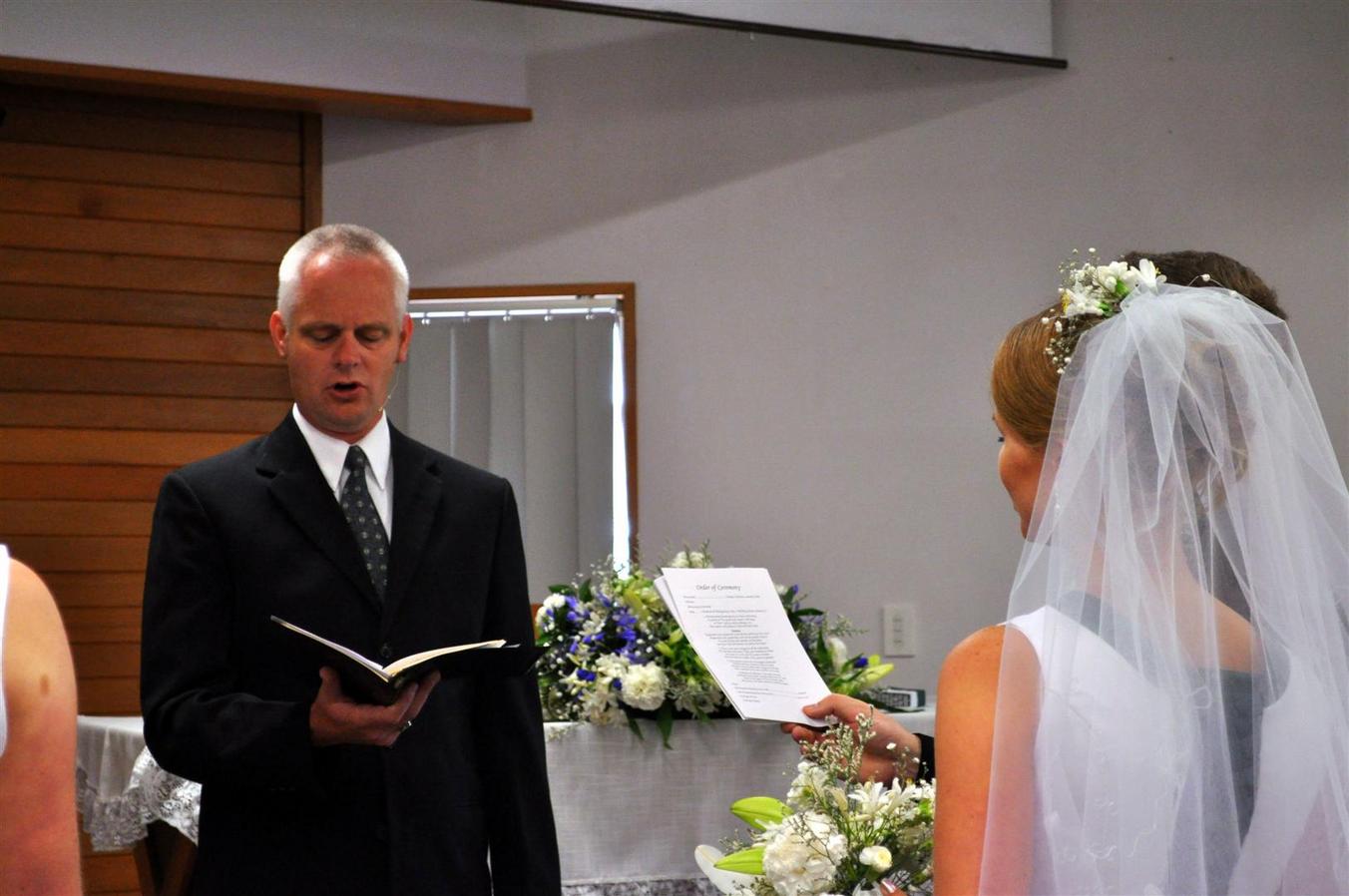 Jeremy saying his vows: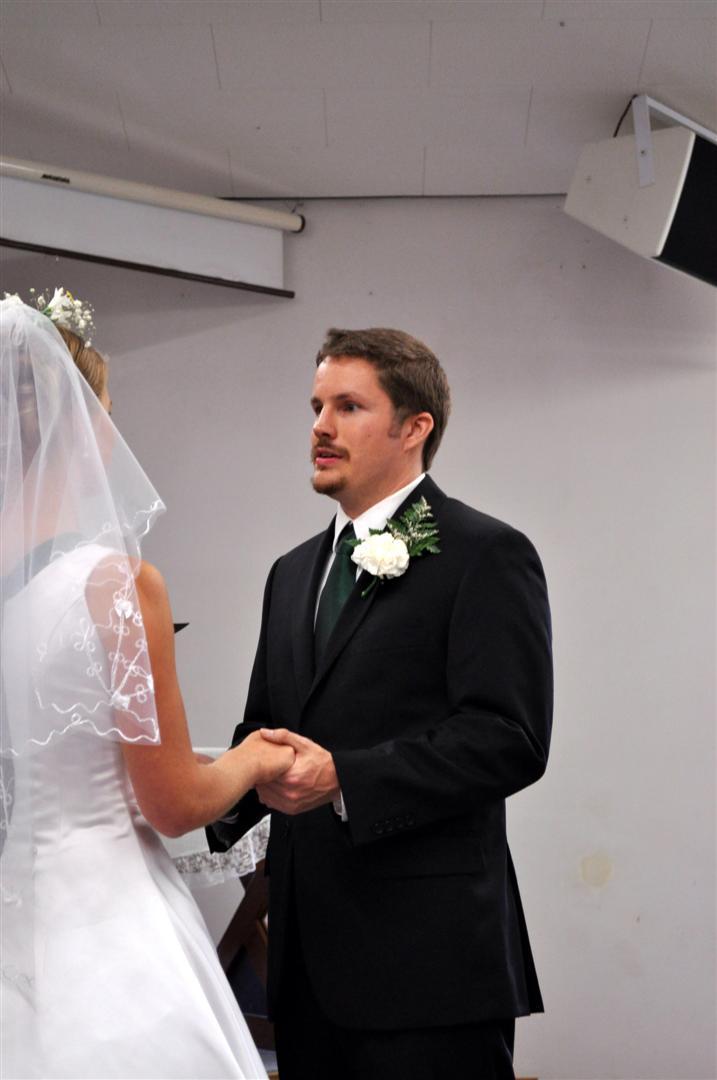 Lillian saying her vows: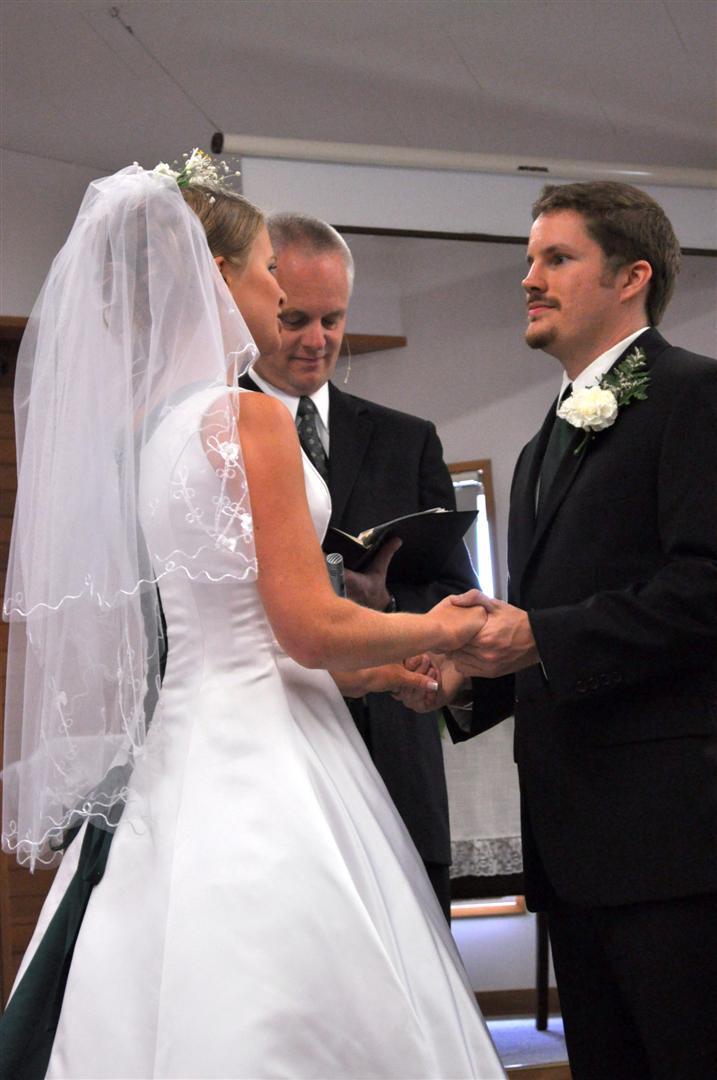 Exchange of rings: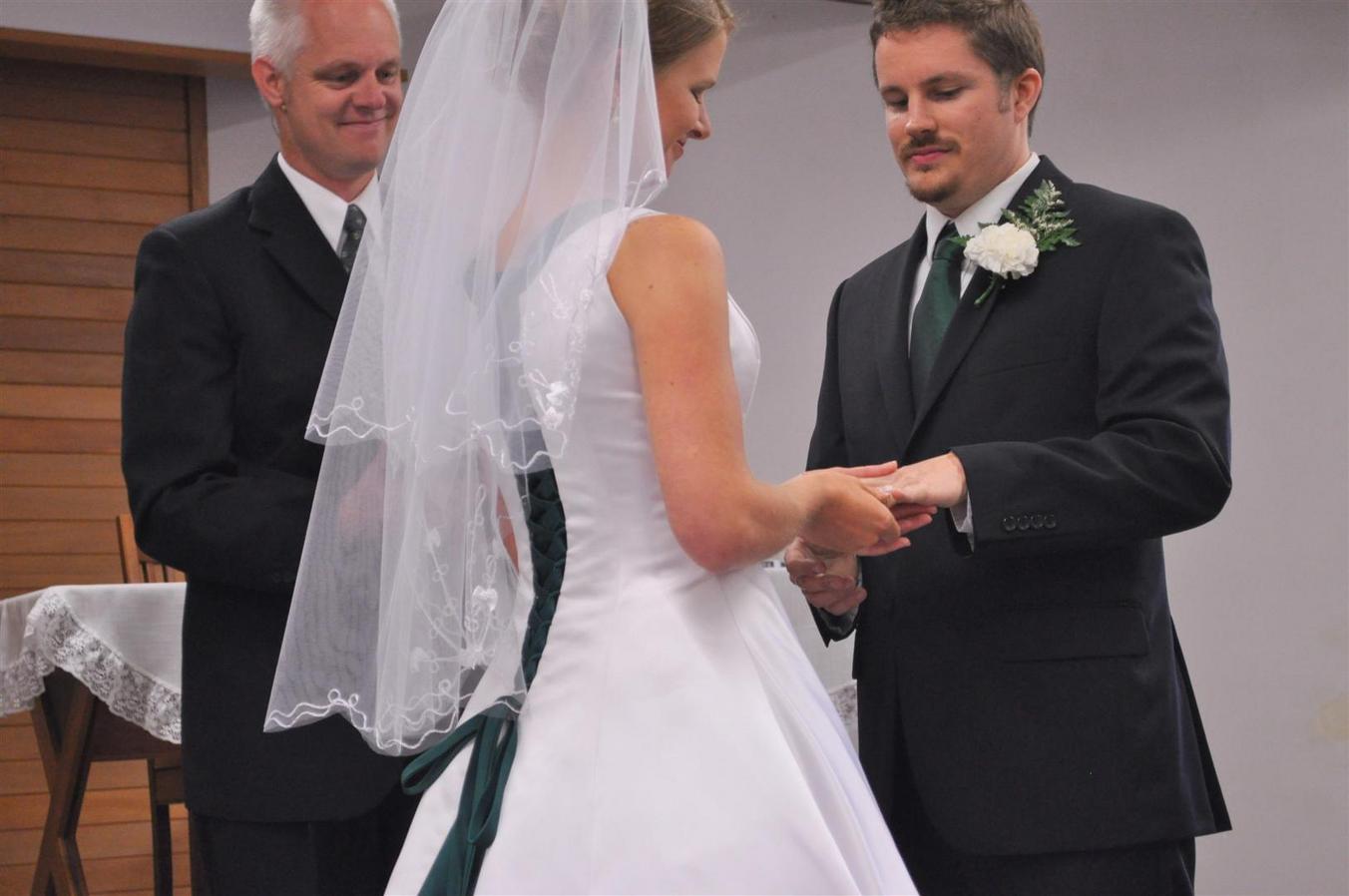 You may kiss the bride!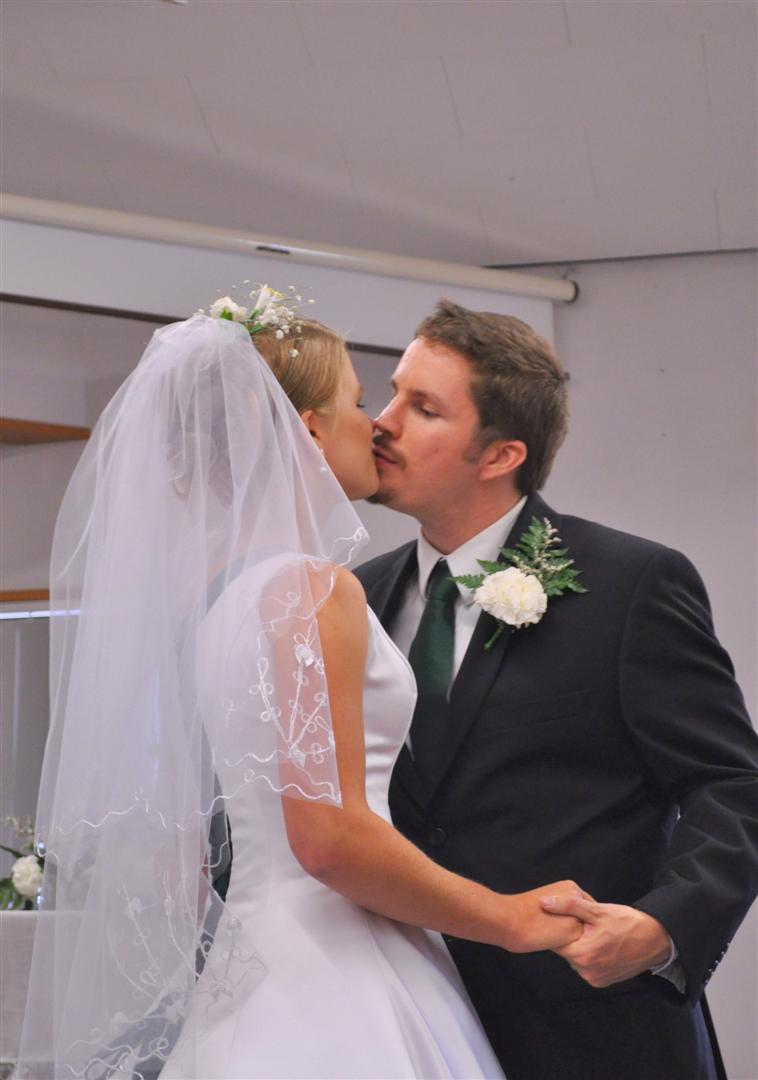 Mr and Mrs Eshelman!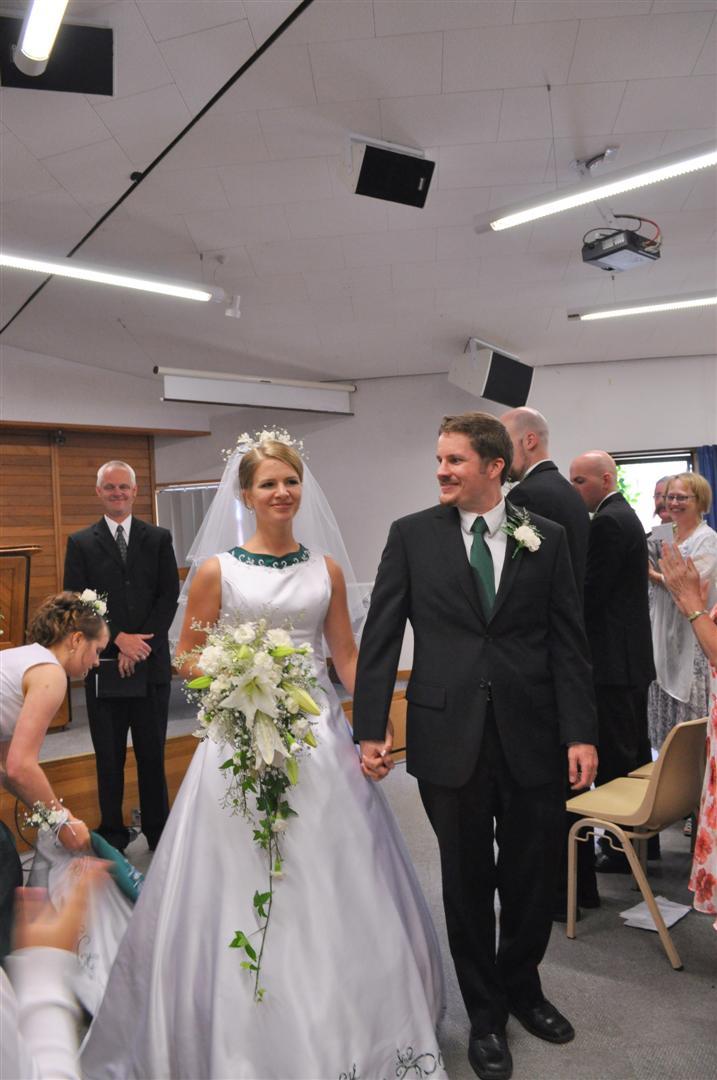 Jeremy Watson (this wedding was just overflowing with Jeremys!) did a great job on the organ, especially with the Widor Toccata as a recessional.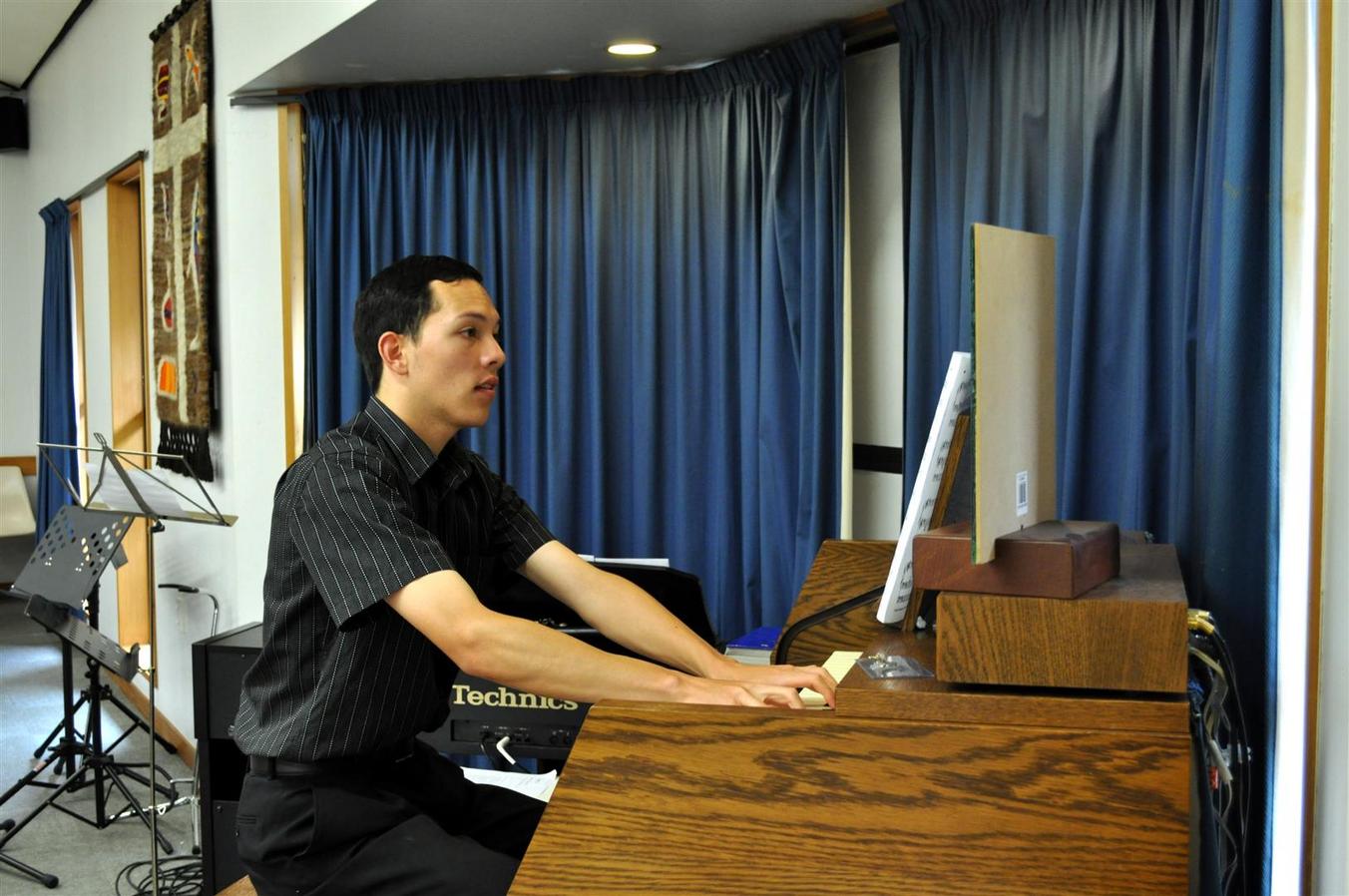 I felt so blessed to be sharing their special day with them and to have a special involvement with helping with doing the flowers (my mum did the ones for church and all the bouquets, I did the ones for the tables at the reception).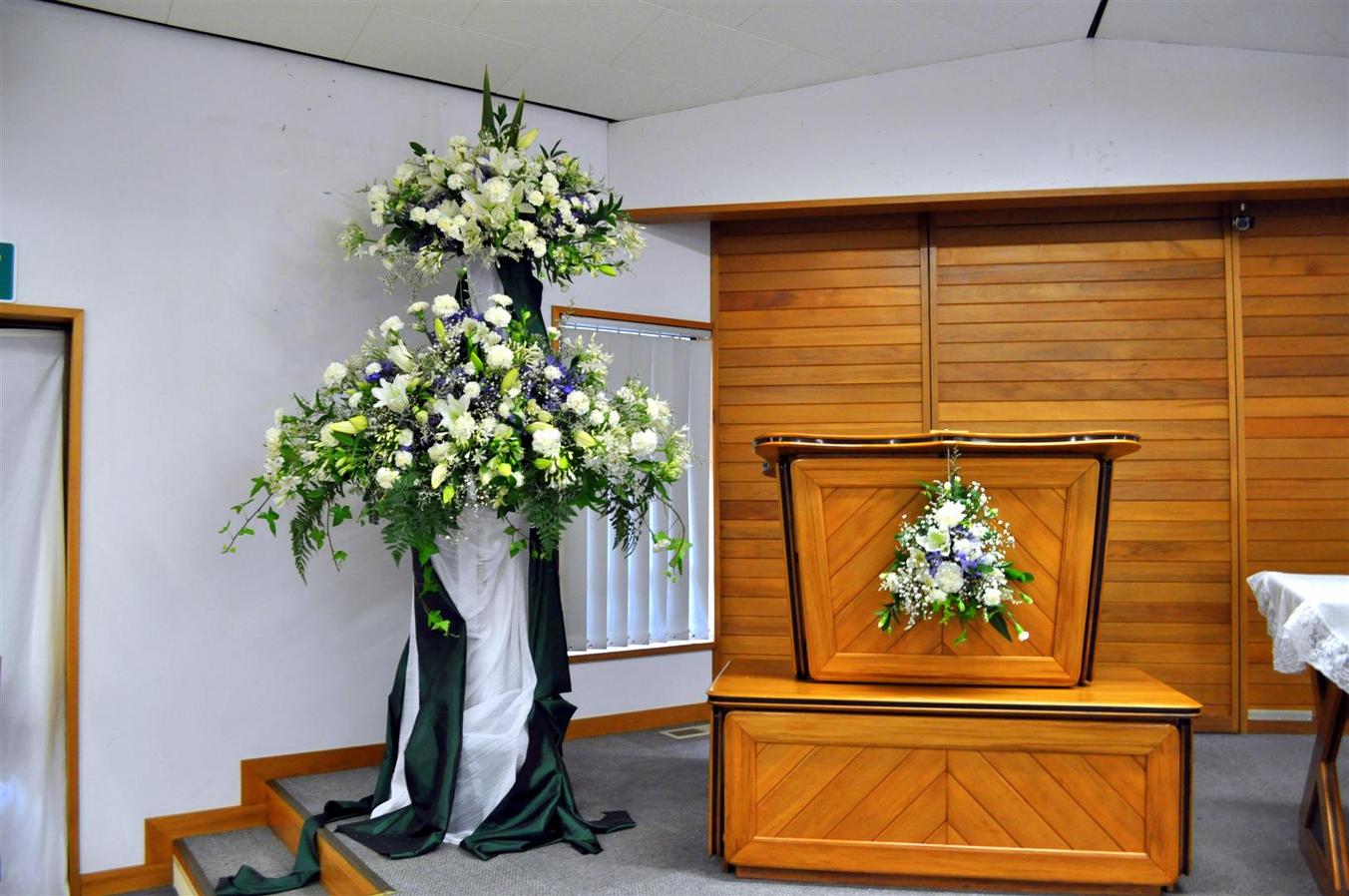 I think I'll stop here, and do the rest of the photos in a few days' time, otherwise we're going to have a post with about 50 photos in it and those of you on dial-up will never talk to me again.