Marica said I looked beautiful after she was finished making me beautiful. Ben came home and called me hideous. I'll let you decide for yourself!
It was cold and rainy a fair bit back in March, so one day when Marica asked if she could make me pretty, I consented. This carried on over a few days, with Esther getting involved too. Come on, have a good laugh at us!
Esther, 'all pretty'.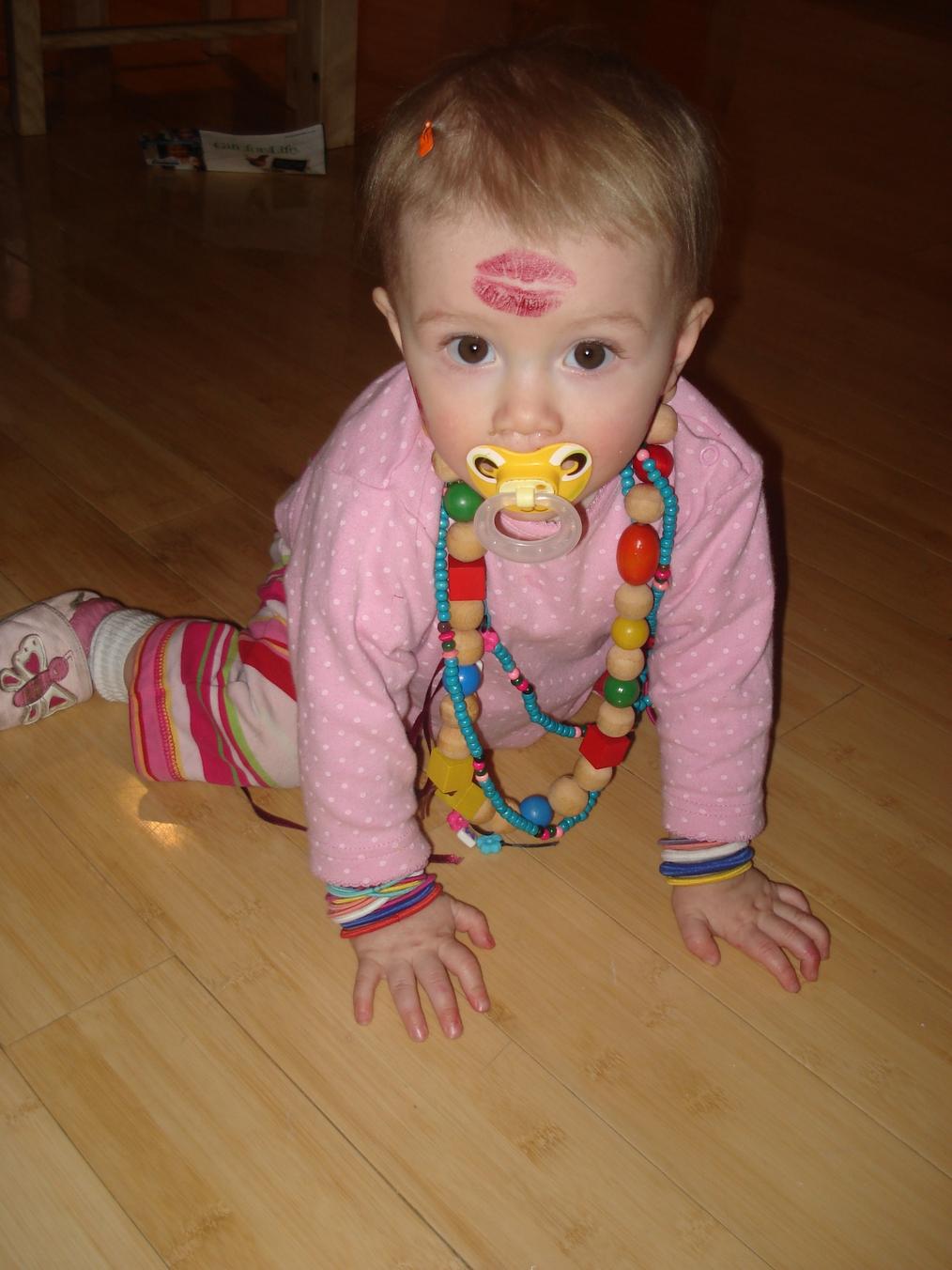 Marica and Esther, 'all pretty'.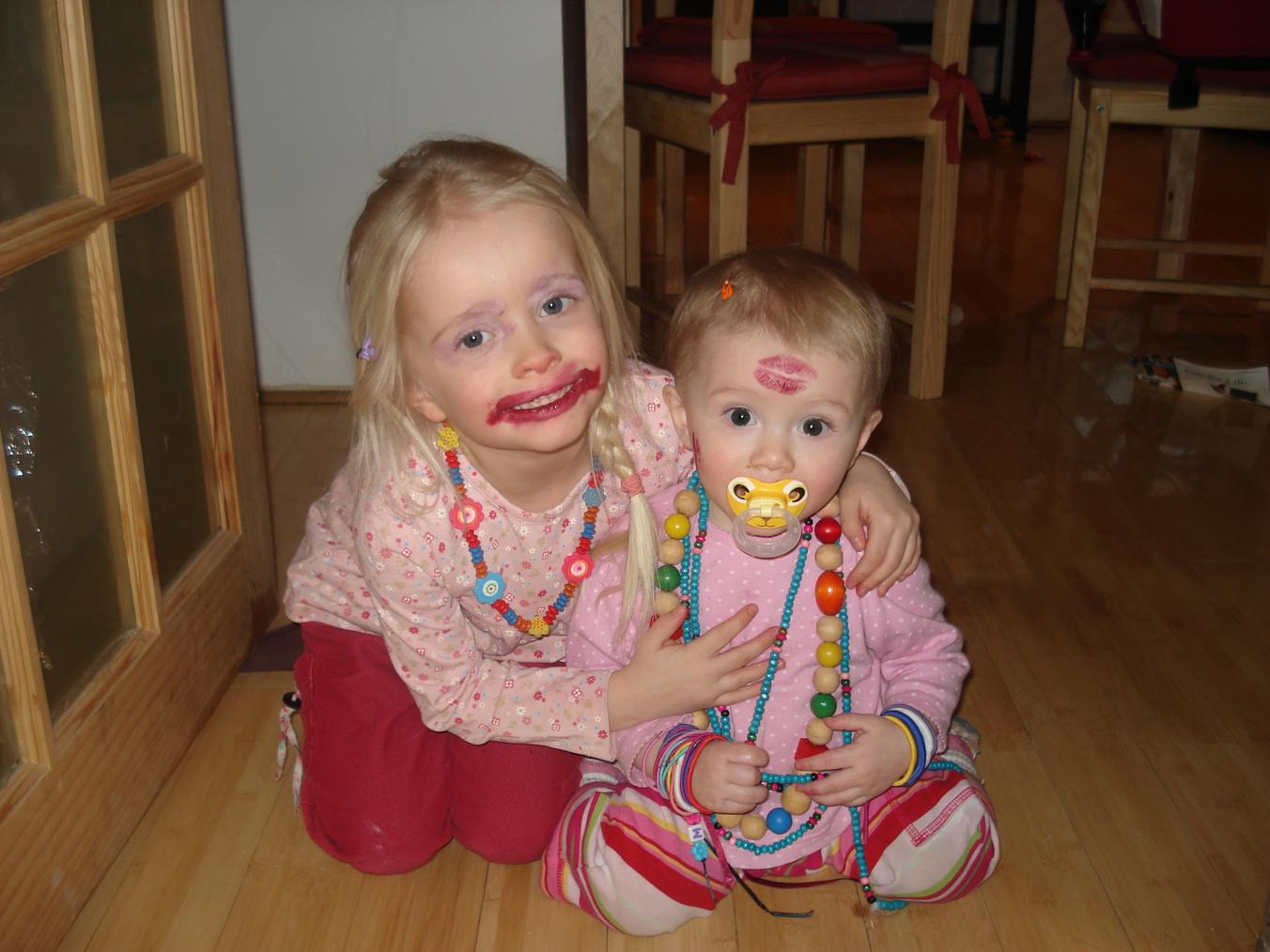 Three femmes fatales!
Marica's handiwork: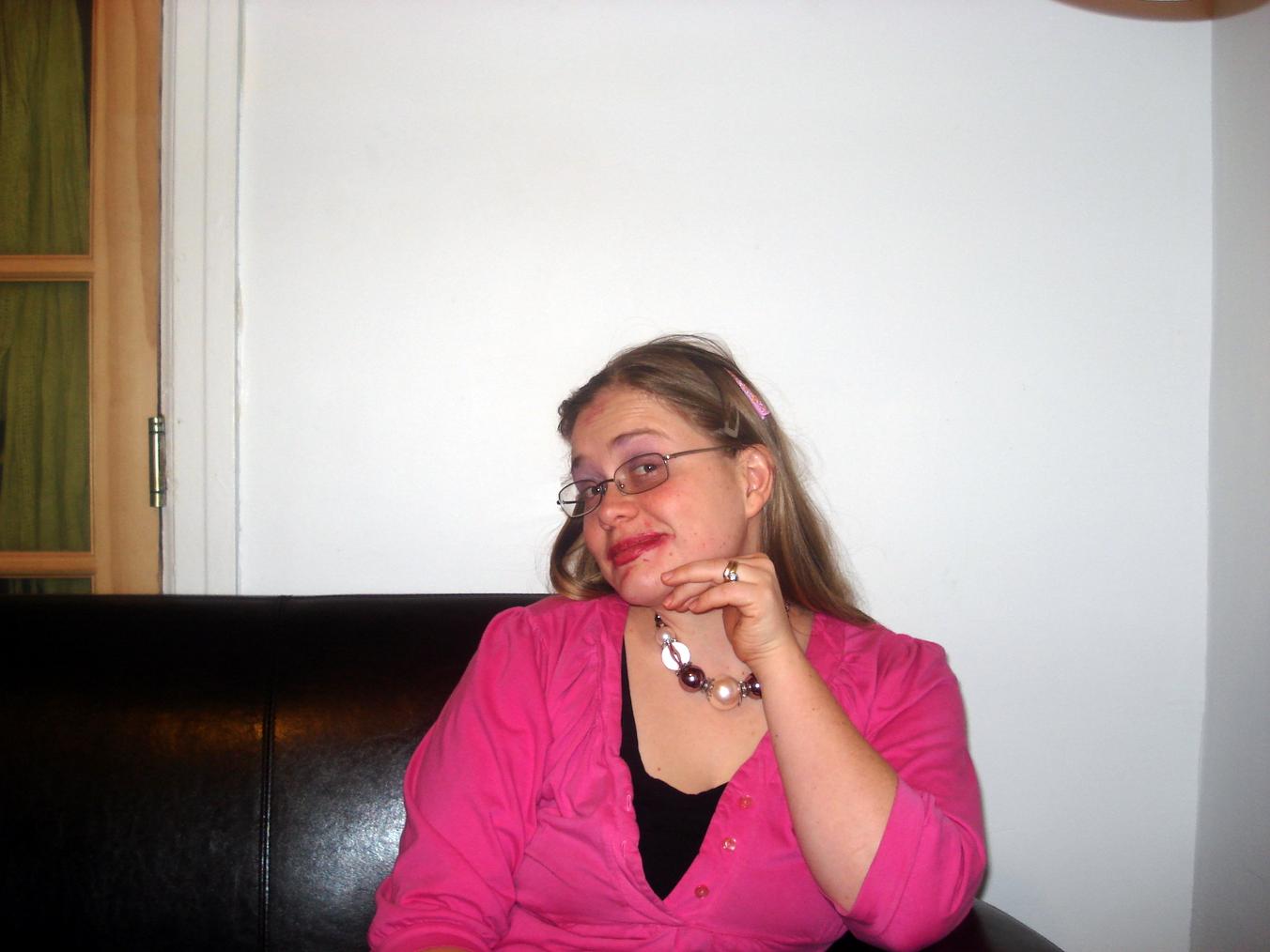 But wait till you see the hair!
On another day, I let Esther put lipstick on me. (Thanks for the dark colour, Anna Banana, it took forever to wash off! :-) )
And on yet another day, my hair got done. This happens pretty frequently (I don't need much convincing to have people play with my hair!) around here.
And Marica got her hair done all pretty too.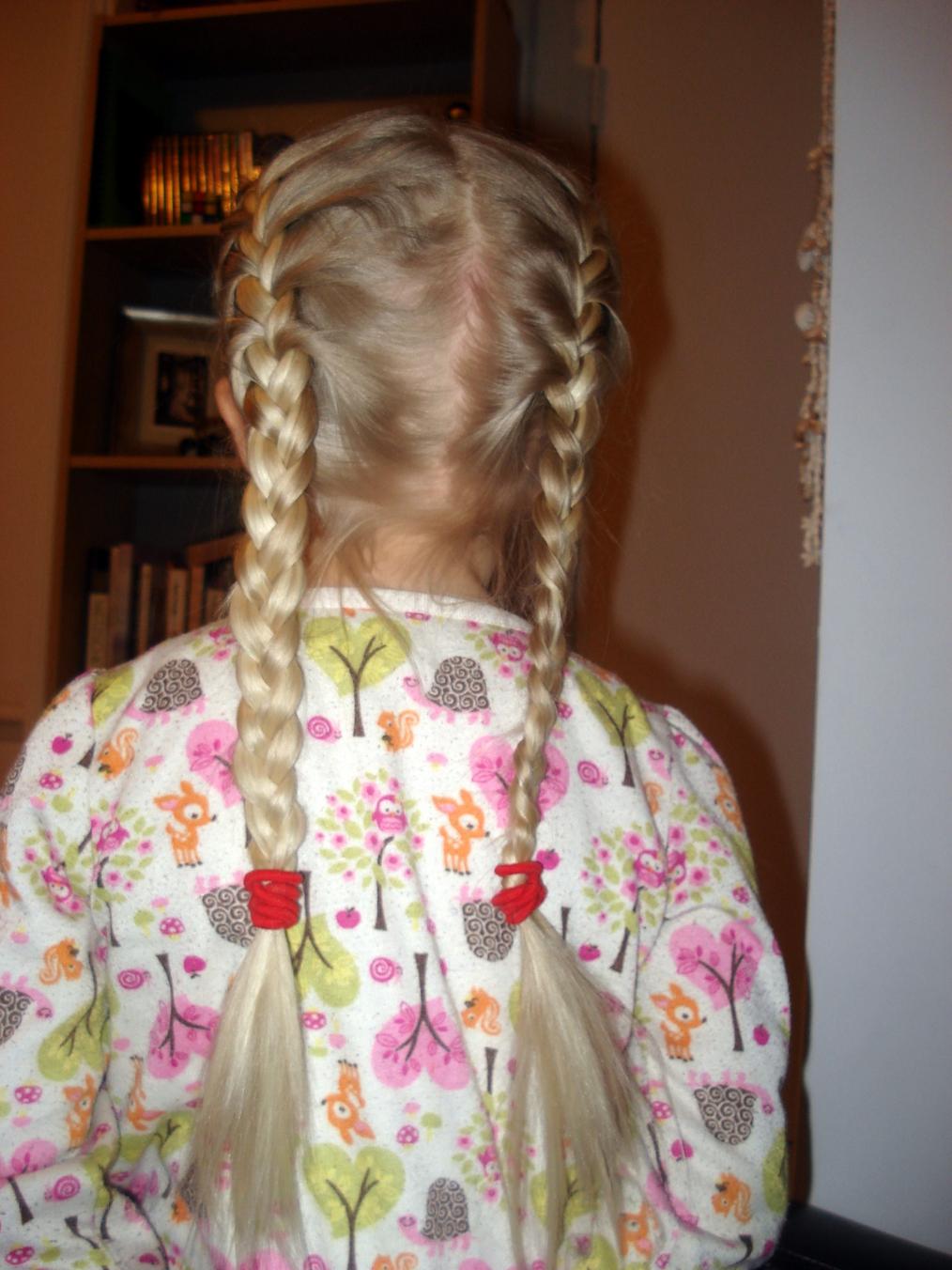 Most of these photos were taken by Marica — she's getting pretty good with the camera, don't you think?
All this is even more funny because I used to do the same thing when I was a kid myself. I asked my mum to scan in these photos for me of when I was a little girl with with an obsession with lipstick!
If you have a little girl, and you have never played 'making mummy pretty', you need to get onto it! You'll kill a couple of hours on a rainy afternoon and you'll have years of giggles to follow.