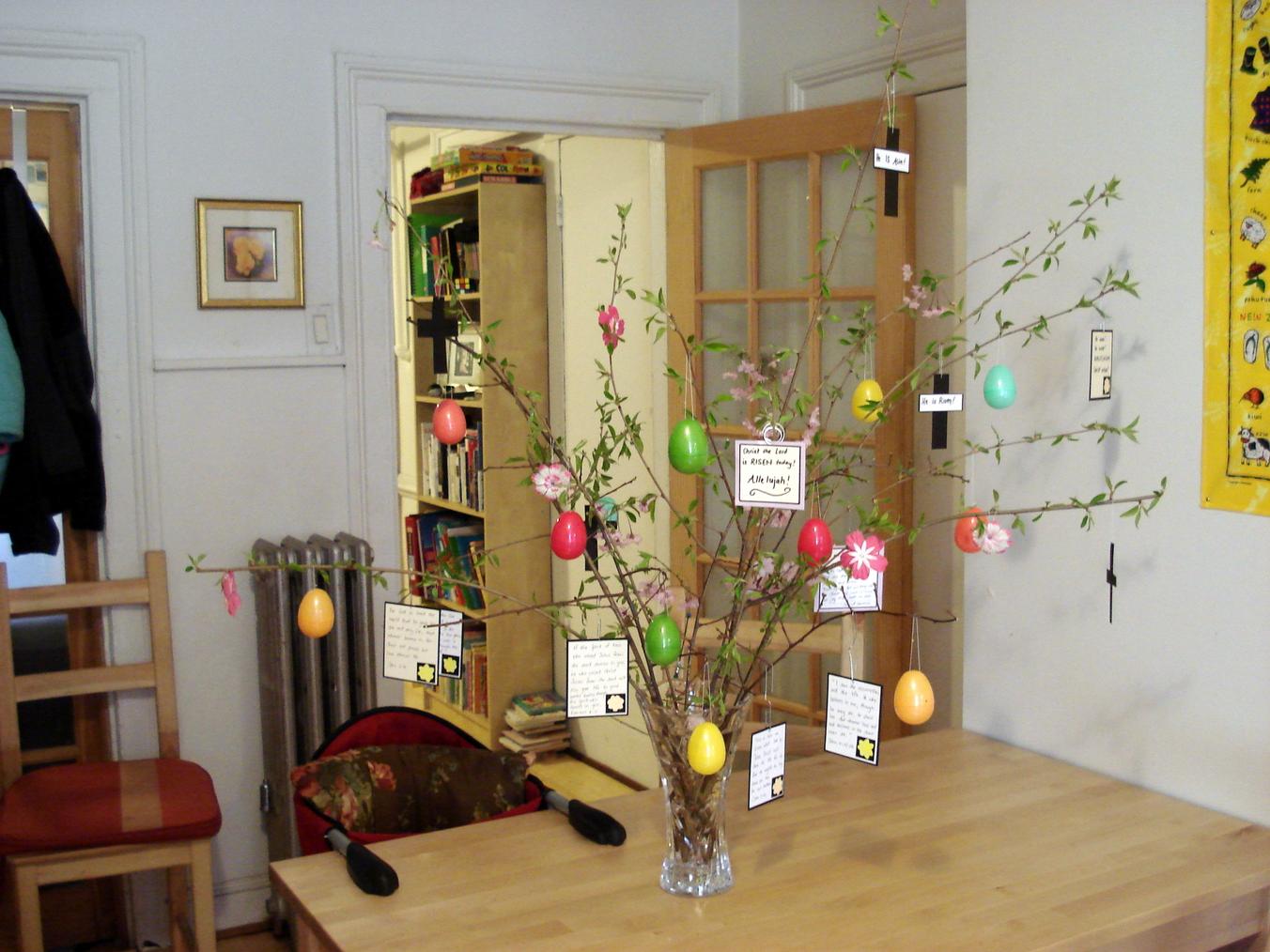 Easter this year was probably the most different for us as a family than what we've had before. Ben didn't get Good Friday off, so it was really strange not to be able to go to church together as a family. We had our friend Jeremy stay with us for 2 nights, and so on Friday, he, the kids and I went to a local Anglican church. Despite there being a few things in the service that we didn't feel comfortable with, it was nonetheless good to remember Jesus' sacrifice with other believers.
The church was really beautiful, inside and out: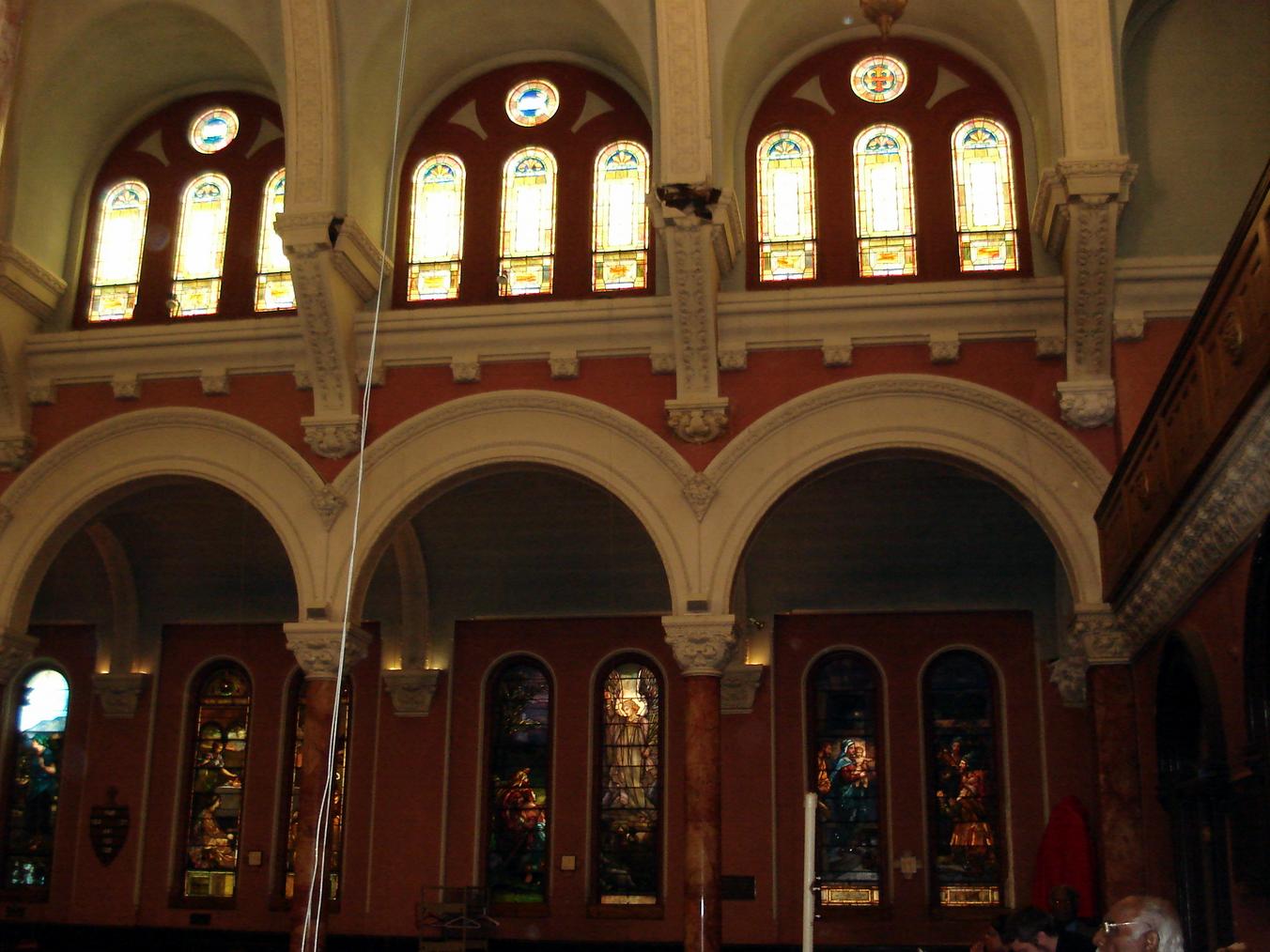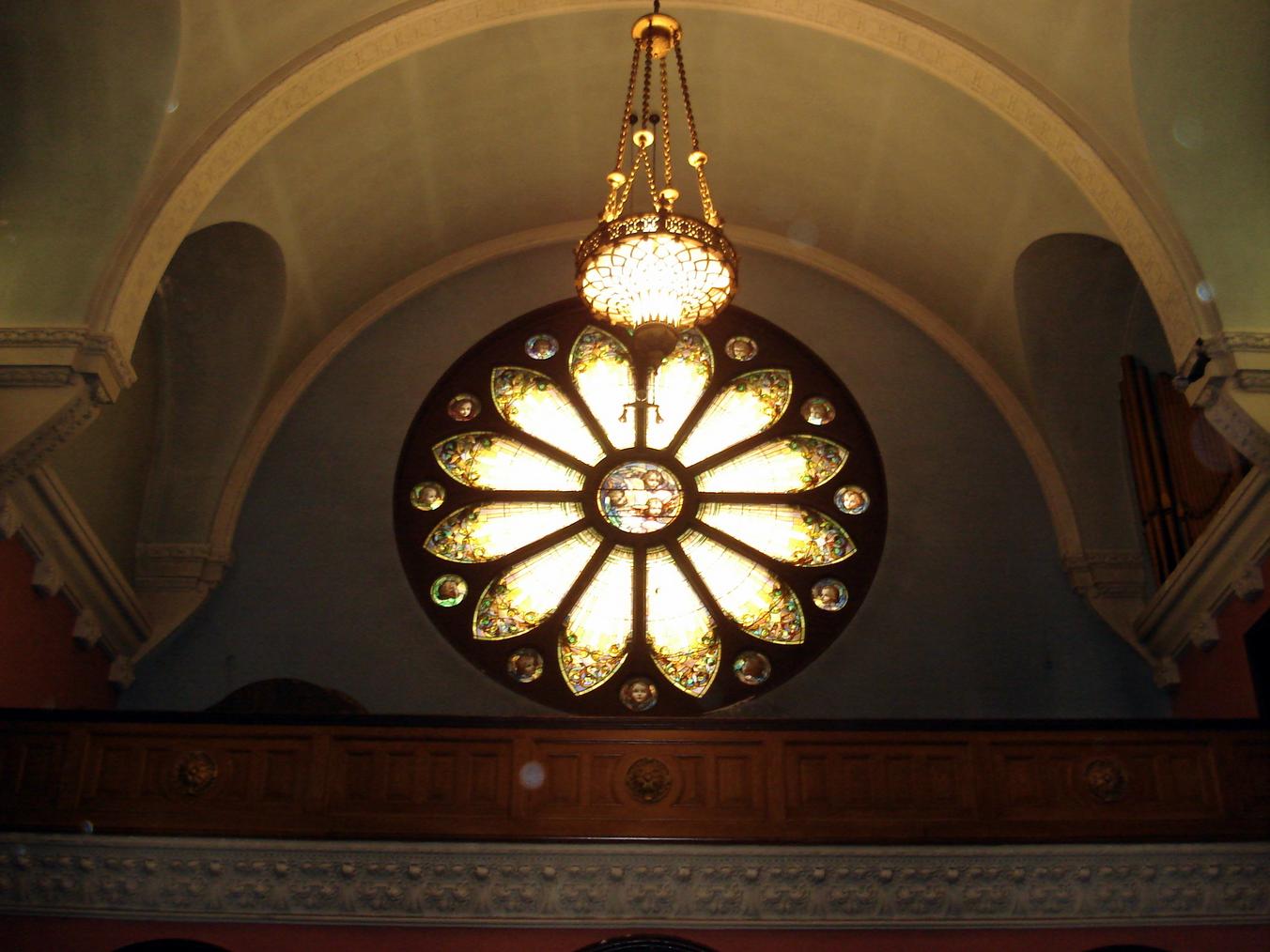 My parents sent the kids a nice package with new clothes and lots of chocolatey Easter goodies — thanks, Mamma & Pappa!
Here are the girls in their pretty new dresses. Marica was feeling cold, because I made her take off her coat for the photo, heh.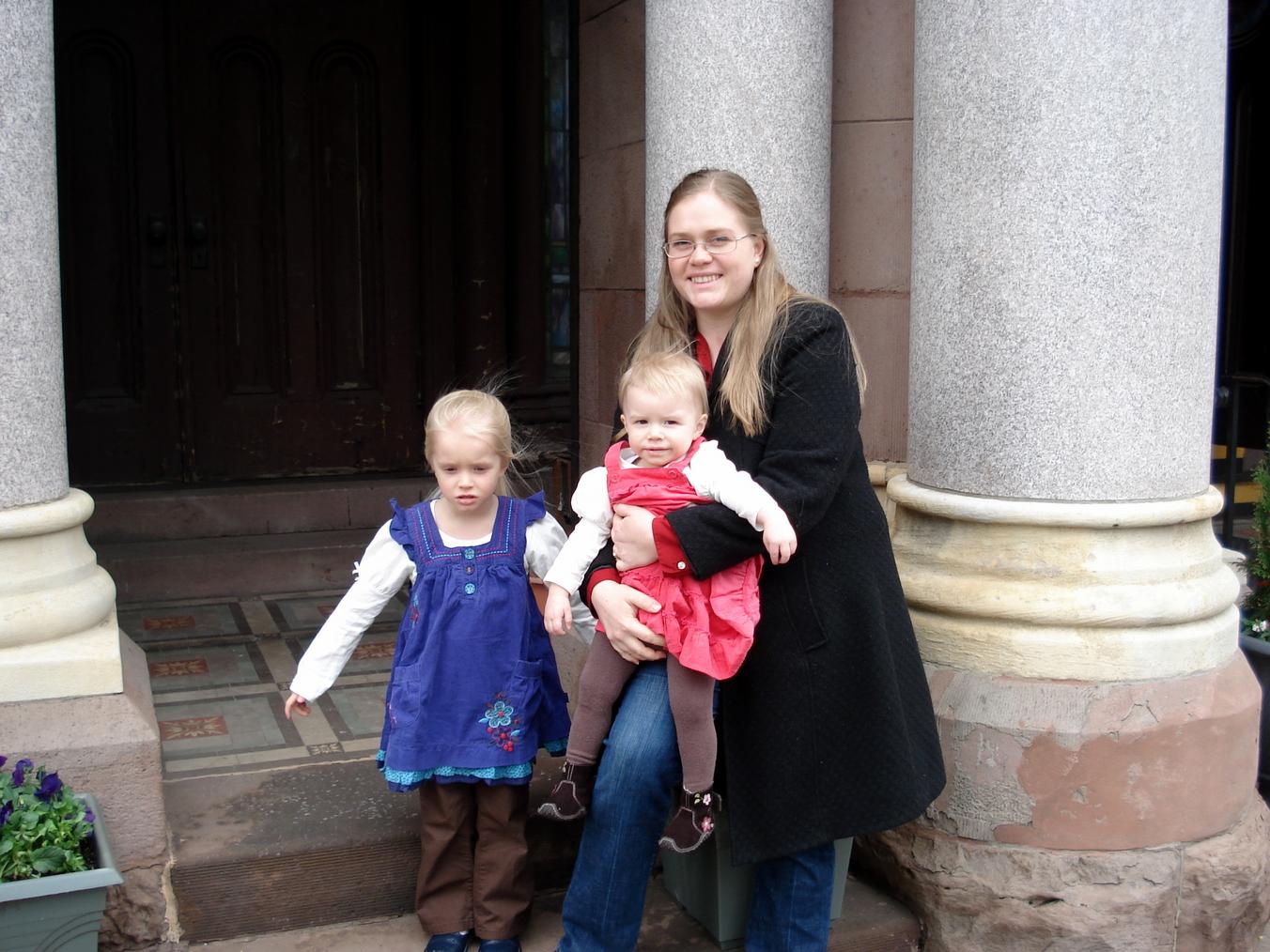 We then came home and had a nice lunch of warm, fresh-out-of-the-oven Hot Cross Buns. I'm still using the same recipe that I got from Ben's old work colleague in Masterton — thanks, Gary!
In the afternoon the kids and I walked the Brooklyn Bridge again, this time with Jeremy (photos to come of when we walked it with Ben's dad). It's such a nice walk with very spectacular views — I'll happily do it many more times!
On Saturday Jeremy and Ben went off to the Intrepid Land Sea and Air Museum and in the evening we had our friends the Ketchens over for dinner.
Sunday morning the kids went on an Easter egg hunt around the house. I really like the plastic eggs they have here in the States that you can fill with whatever you like. No more dirt in your eggs if you hide them outside! (Our hunt was inside, though.)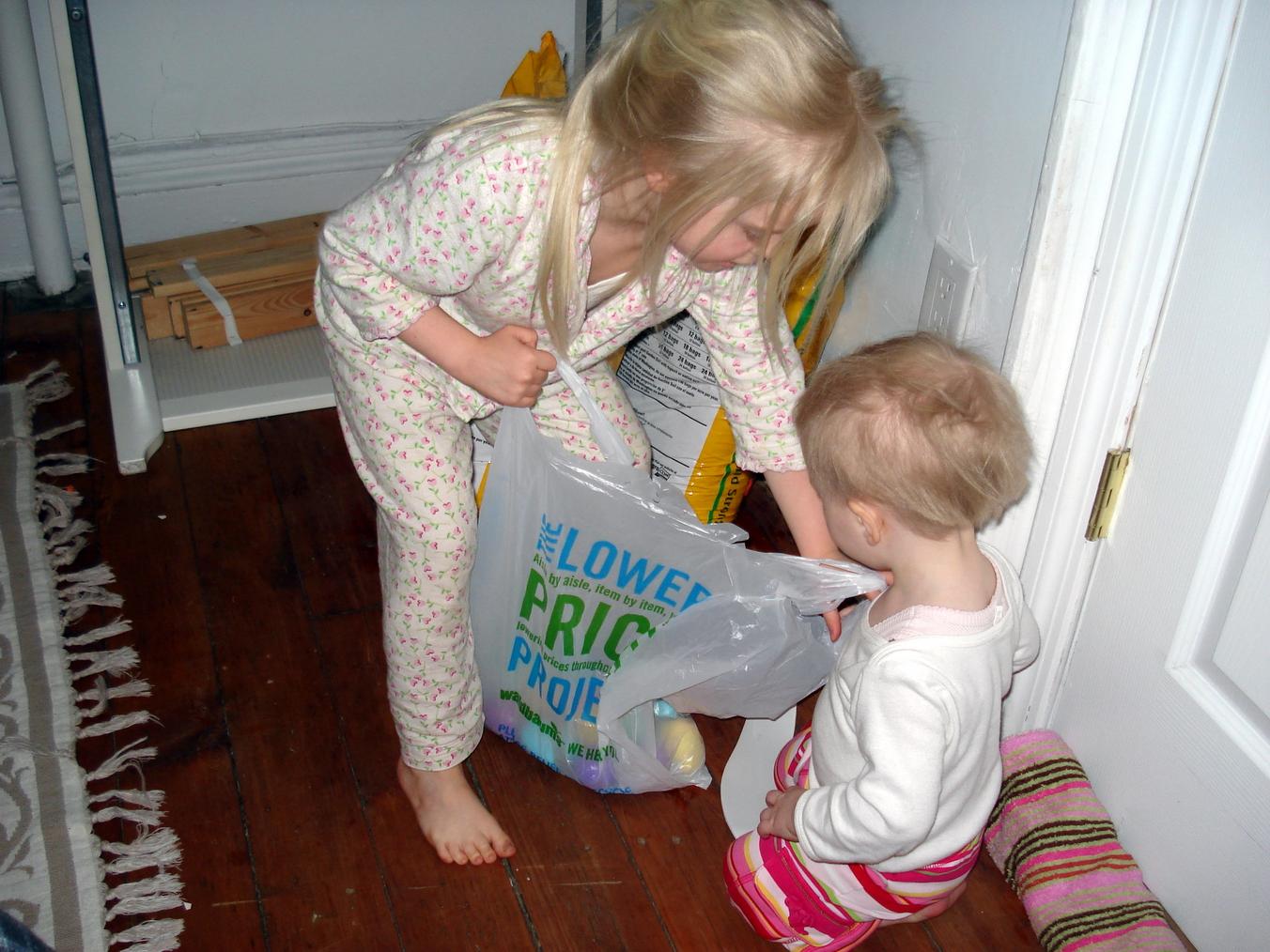 Marica in all her unbrushed glory, showing off some of her eggs.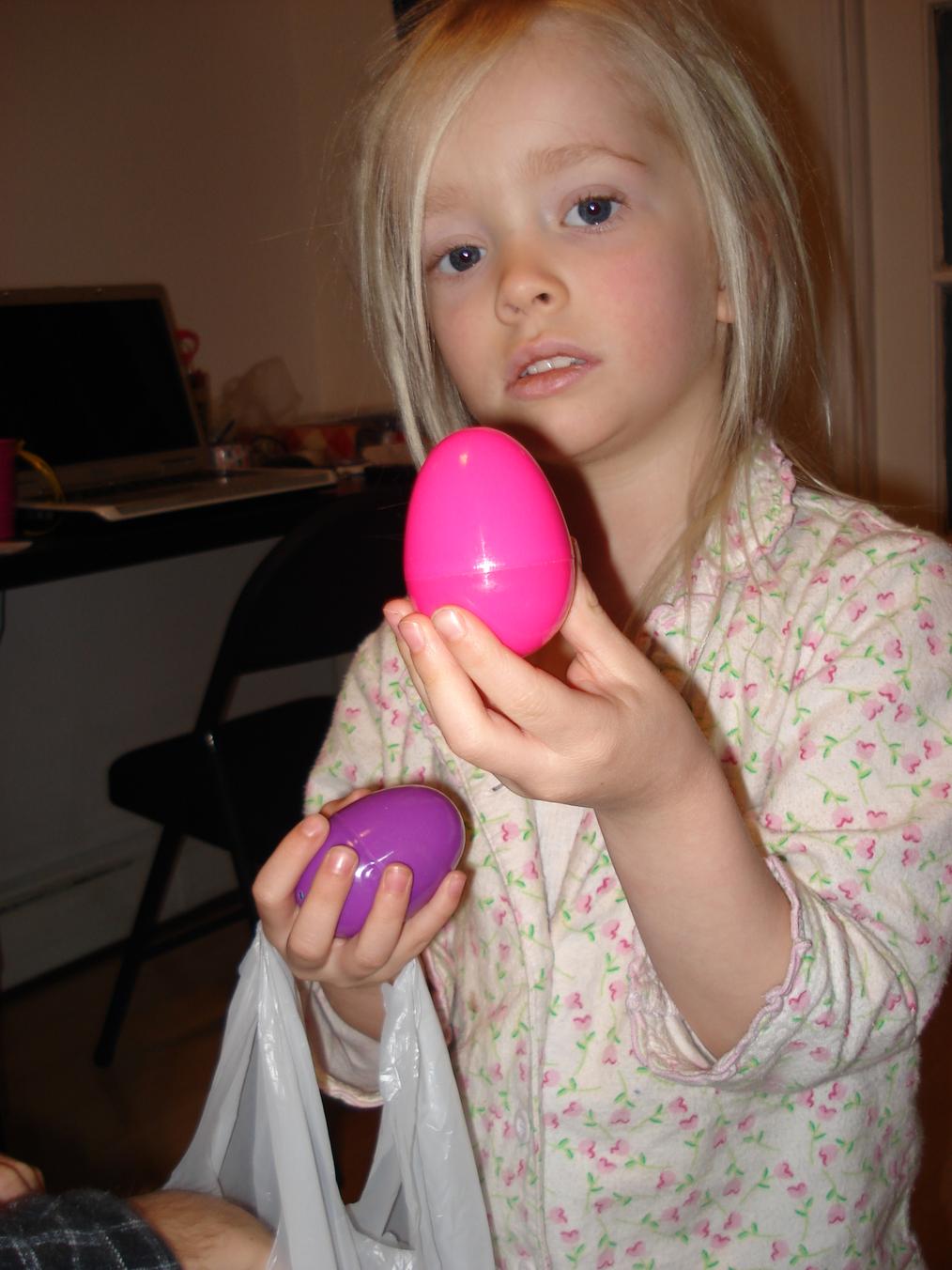 And Esther certainly enjoyed her first Easter egg hunt!
Then it was off to our usual church for Sunday morning worship, this time in new dresses that I bought for the kids. Amoretti had 20% off, so I was very happy to finally have an excuse to get Marica the dress I've been ogling for over a year now! I thought I was very clever to get the next size up (the 'she'll grow into it' mentality) but it really was a bit too long. Oh well, she'll grow into it! :-)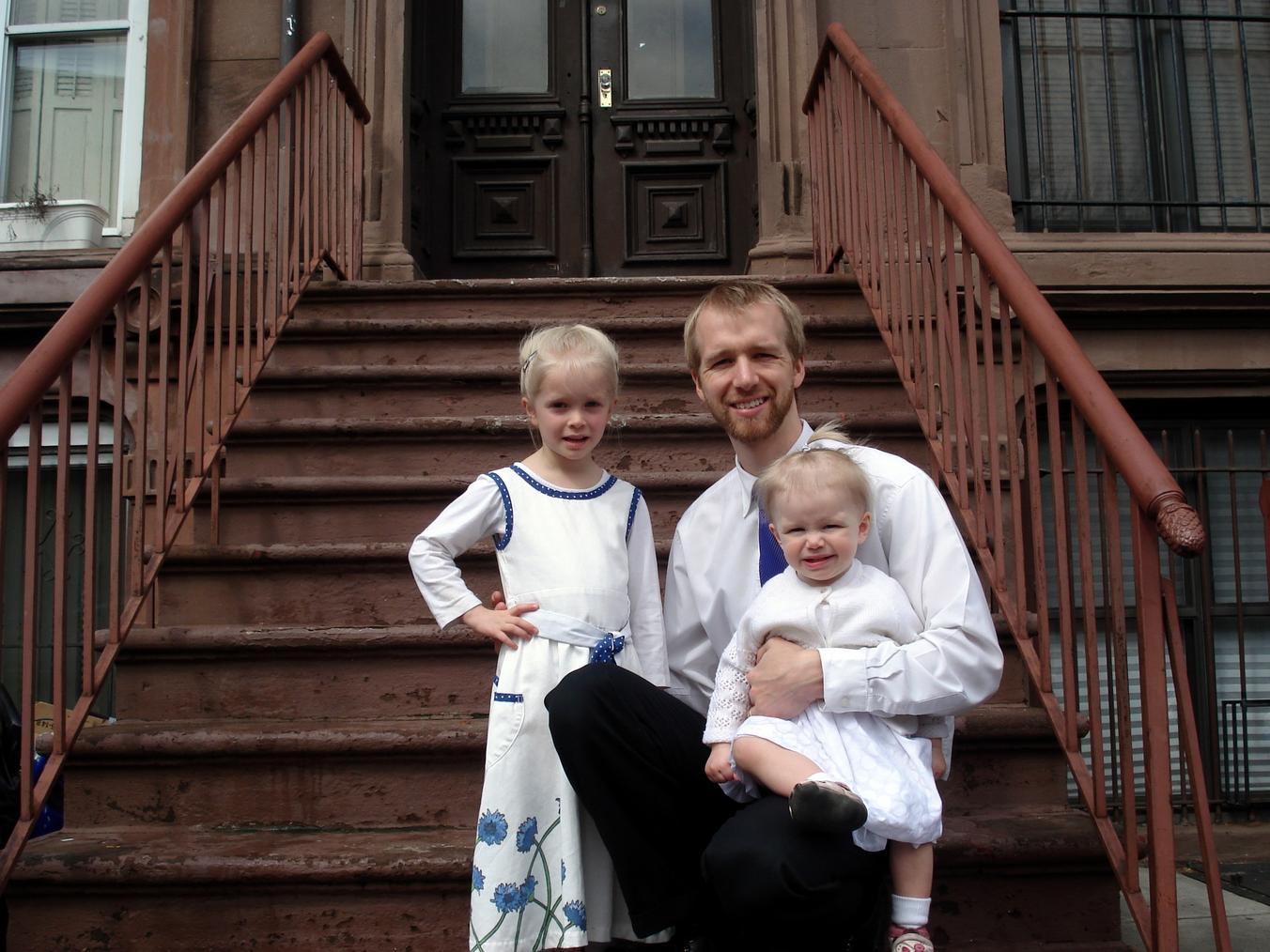 Here are some cute pics of the kids at church. Abby and Esther sharing a moment:
Enjoying a lunch of some real New York bagels with cream cheese.
So, as for New York Easters, one down, one to go!