It started snowing on Sunday morning and continued snowing through the night. This morning we woke up to almost 2 feet of snow and a totally transformed neighborhood.
This is what it looked like trying to get out of our metal gate: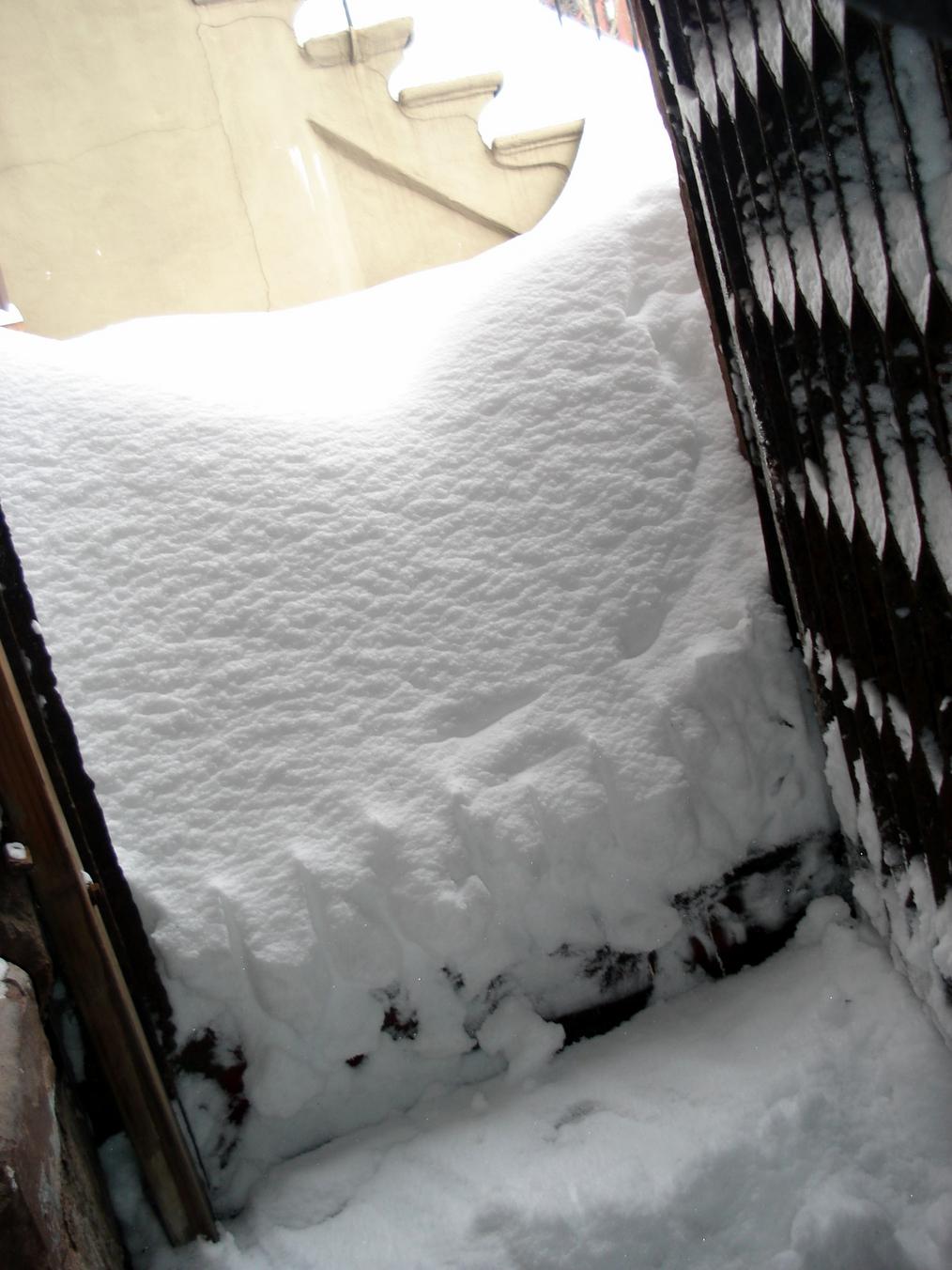 Up to the front gate. Check it out: our trash cans have hats on!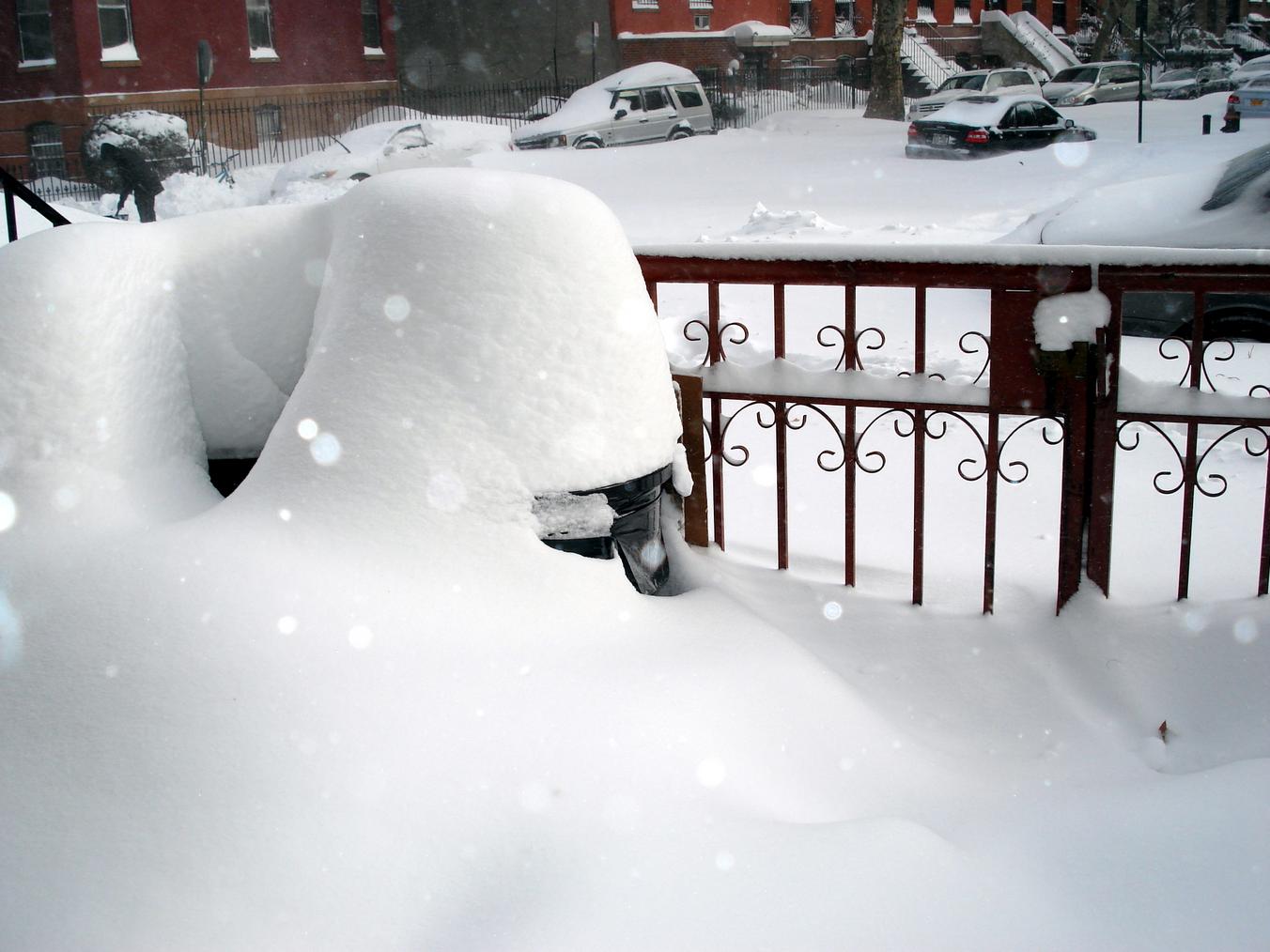 Some person's car in front of our house: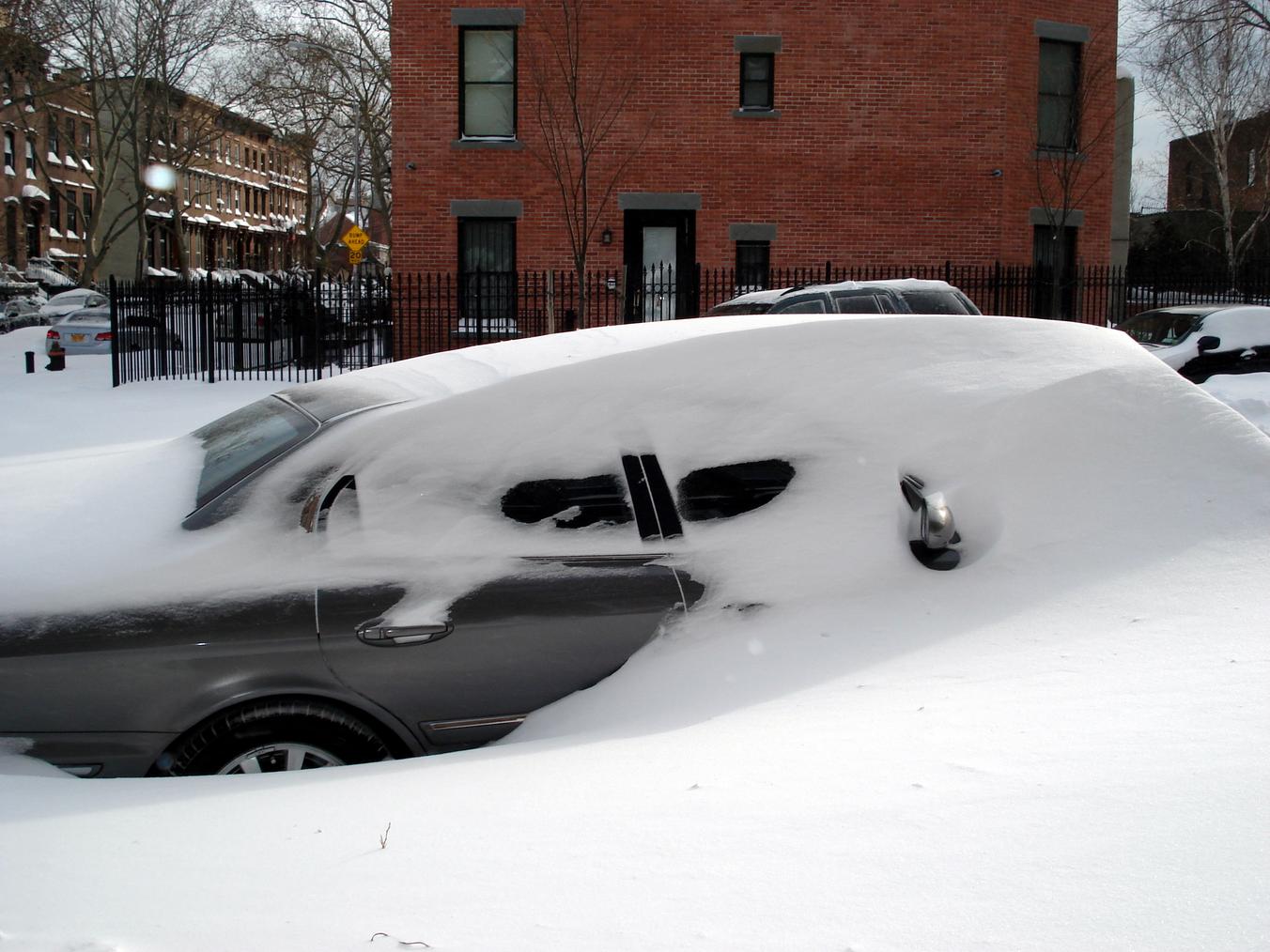 Jeremy's car:
The steps up to the house next door.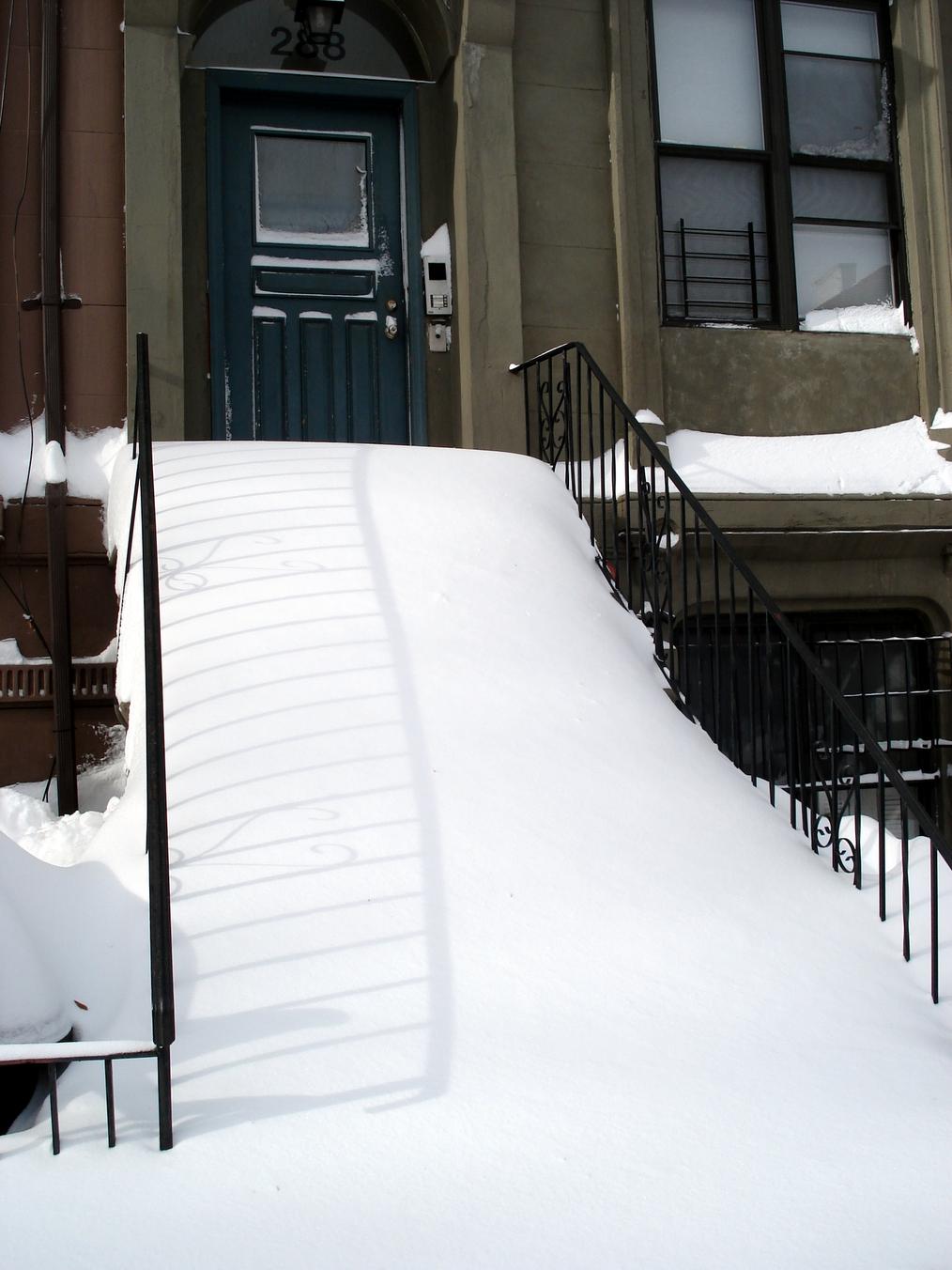 Some steps up the block. They look like mini ski slopes!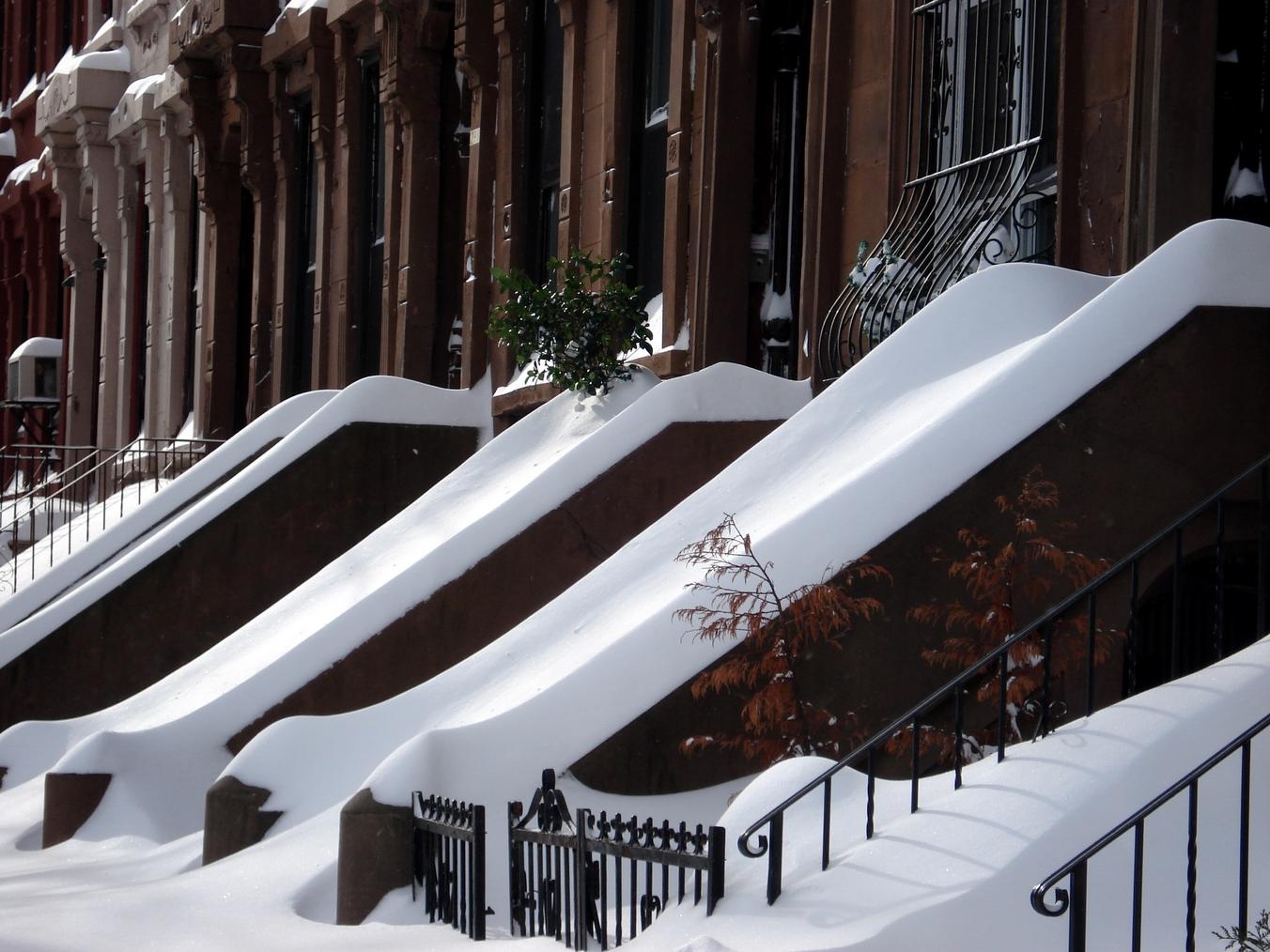 On Sunday night we had a bunch of people hanging out at our place. Jeremy, a friend from Philadelphia who lived in Christchurch for a year, is staying for a few days. Lillian is still here, and we had Shannon and Erin from church. Shannon couldn't go home because of the snow so she stayed the night too and came along to Central Park for some fun playing in the snow.
Shannon: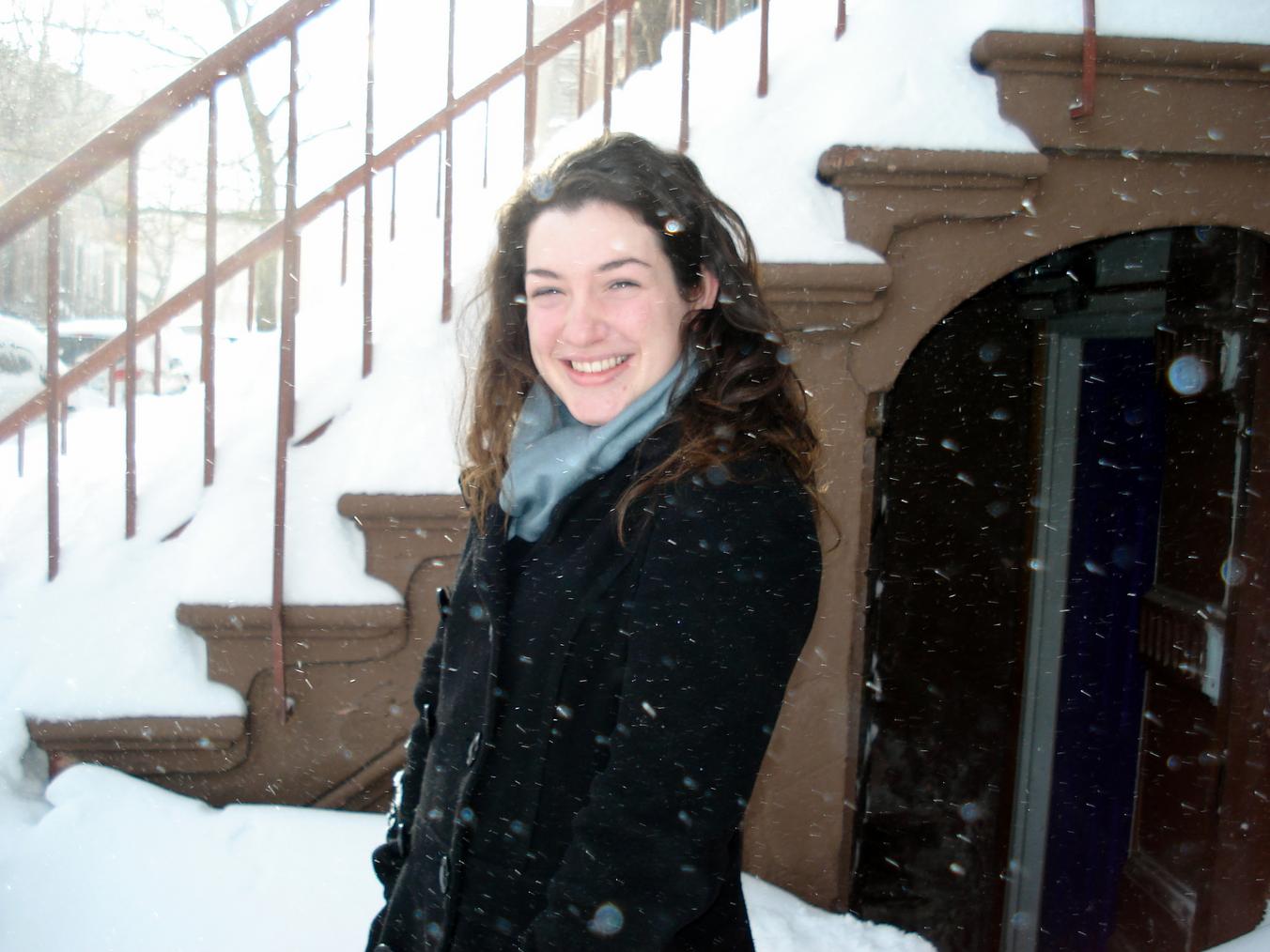 Lillian: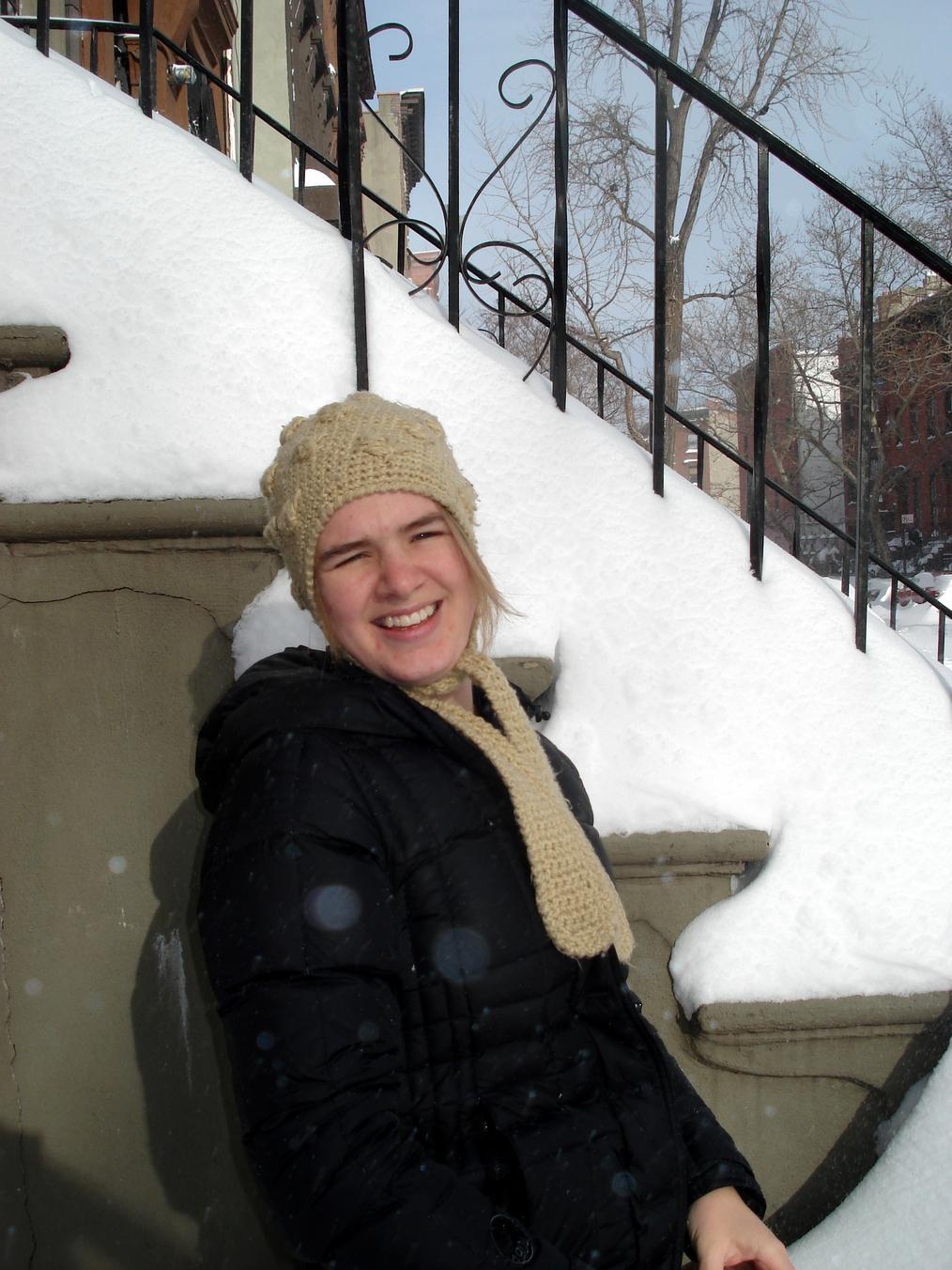 Me: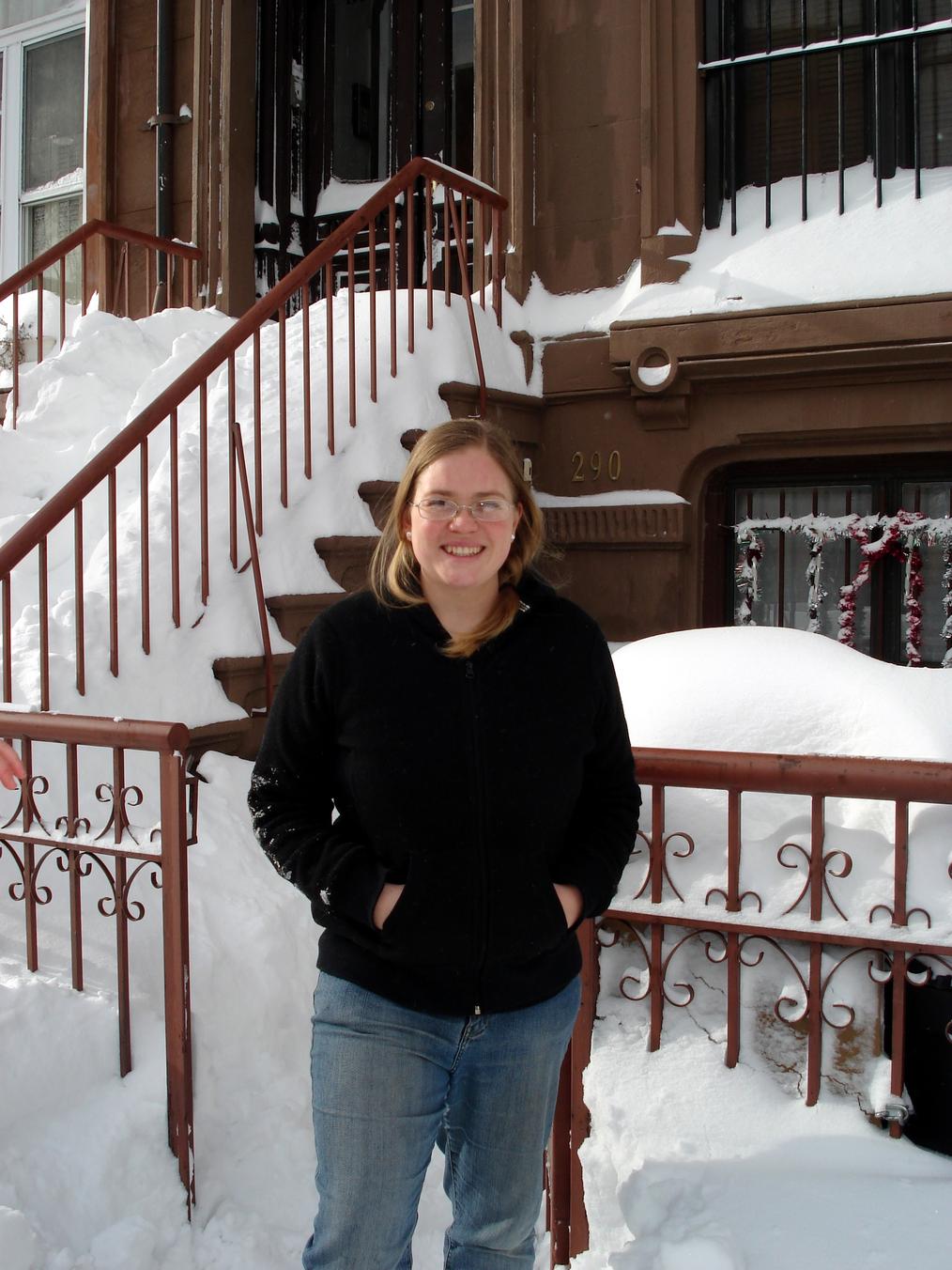 Ben enjoyed his first snow shovelling experience. I think if he lived somewhere where he had to do this regularly, it would get old fast!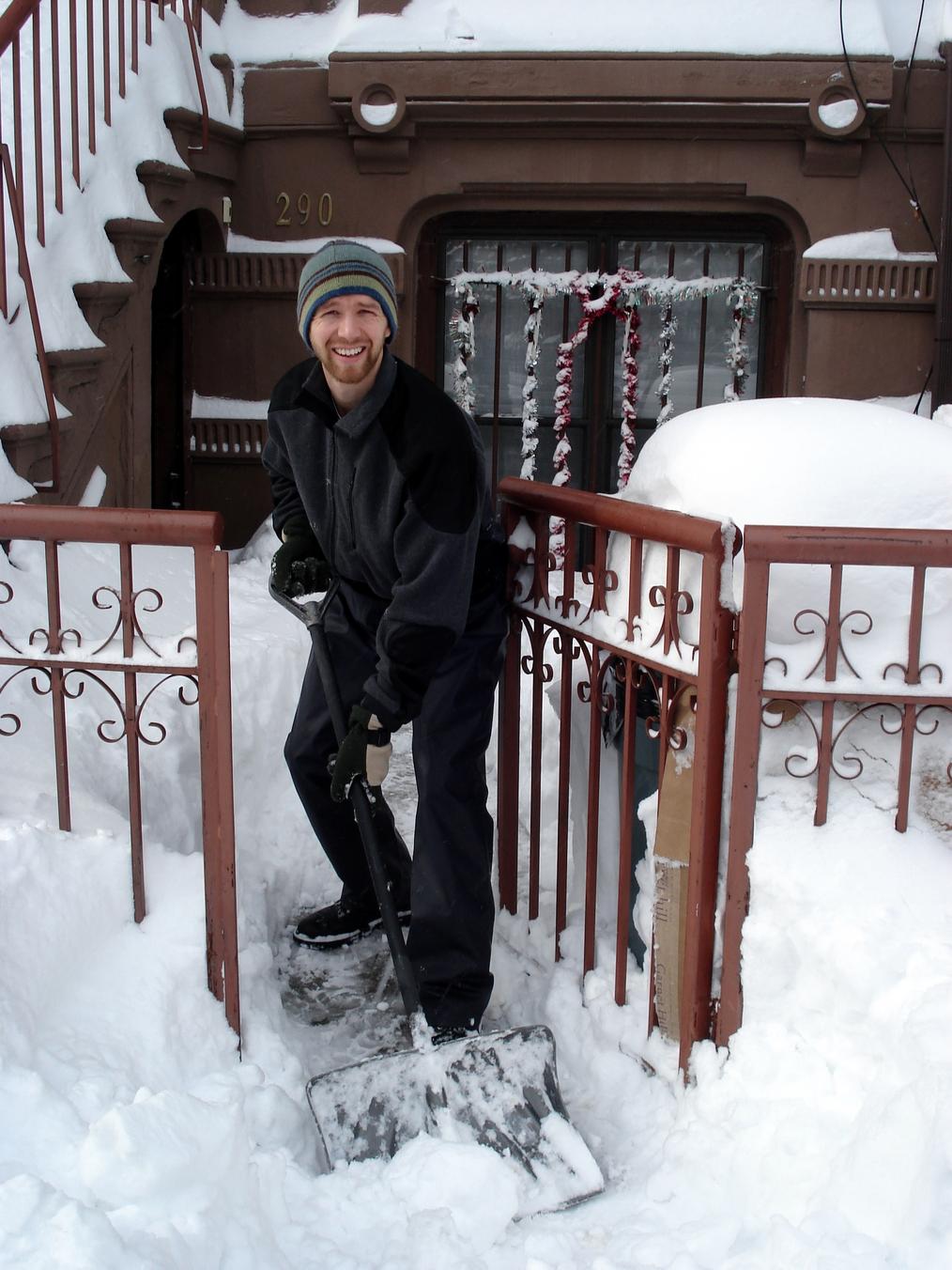 Esther with some fans. Marica isn't in any of the photos because she was sleeping on the couch most of the day — her and Esther have been really miserable with the flu and they seem to have passed that on to Ben and me now…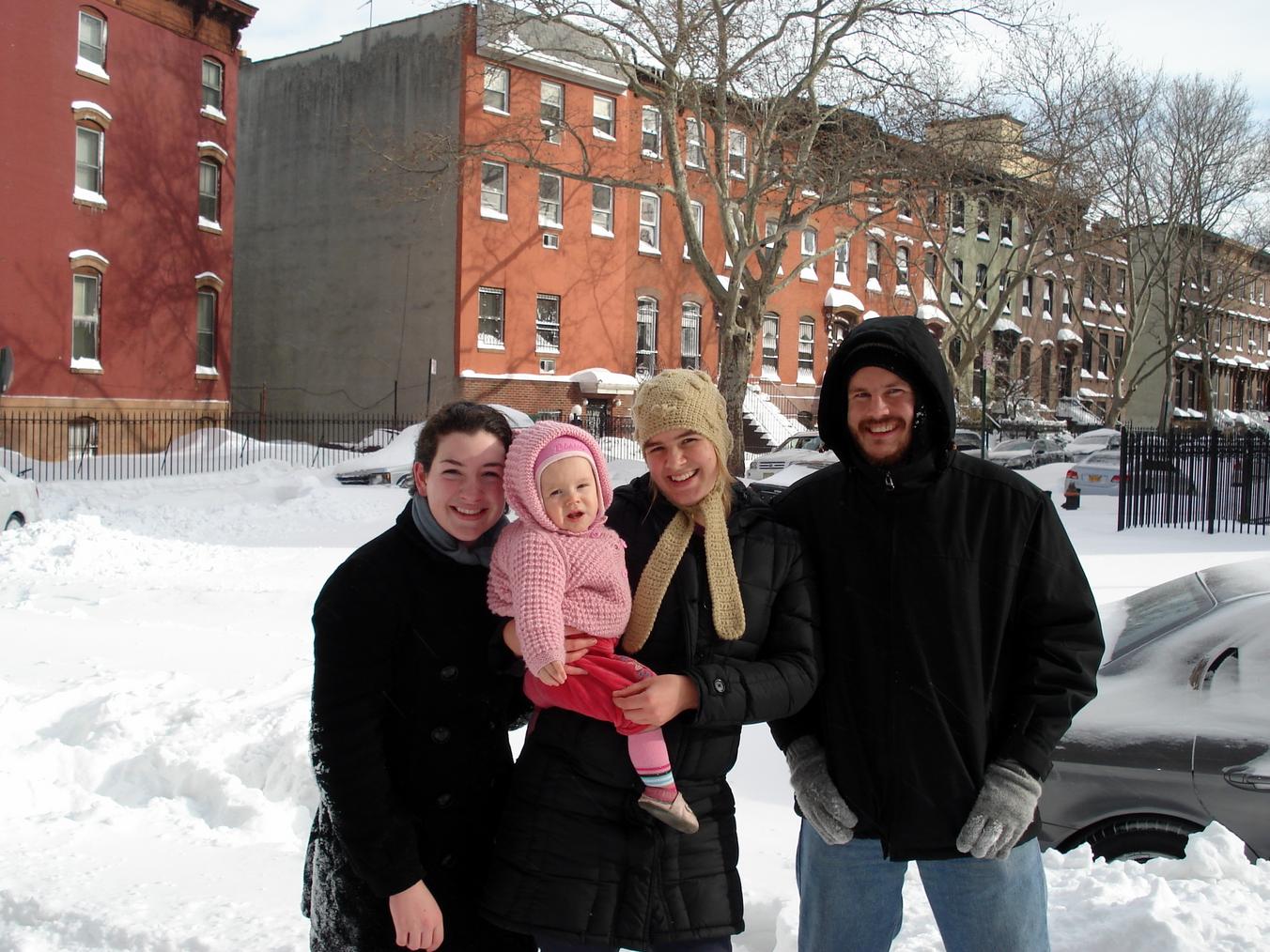 I had to get to the grocery store in the morning and had to try and make my way through this to be able to walk on the road that had been plowed earlier.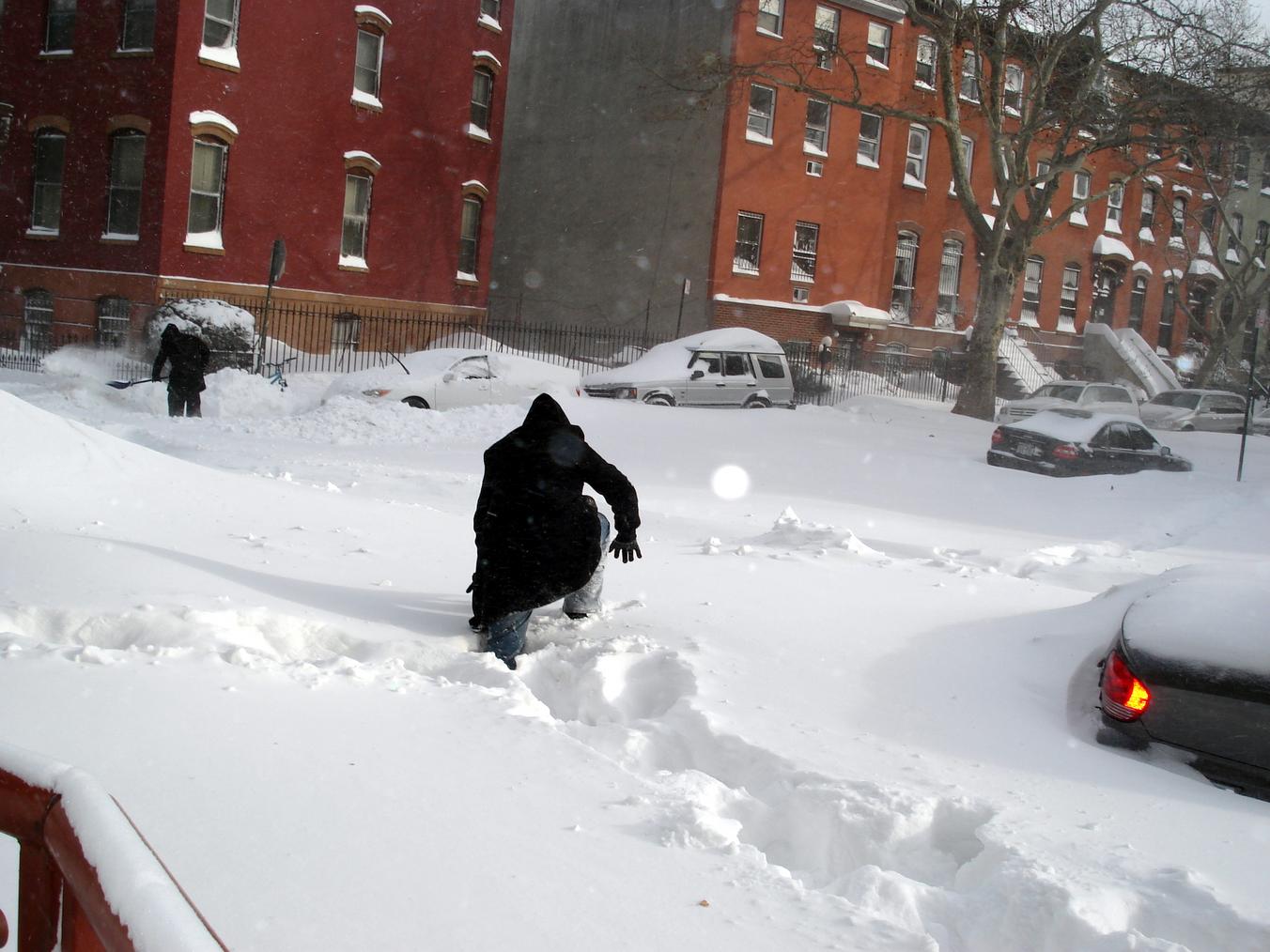 I stayed home with 2 sick kids and the rest of the crew traipsed off to Central Park. Here's my handsome husband laxing out with a snow footstool.
Playing under a gazebo:
Jeremy: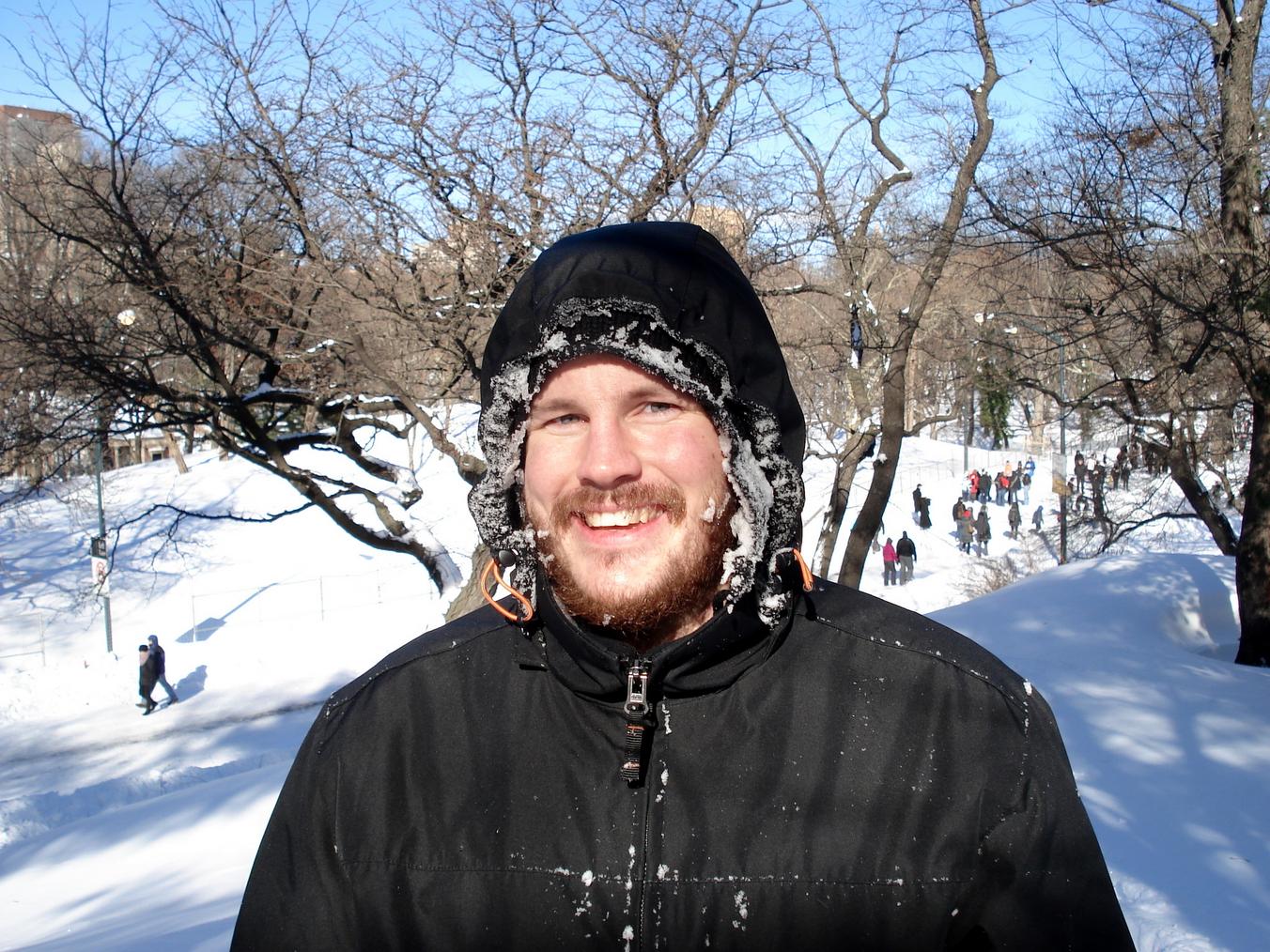 Shannon and Lillian got their pant legs frozen stiff!
Hey, it's Narnia!
The taxis are still going.
Can you believe that this is in the middle of a big city?
The lake had a slush layer on top. Not for ice skating! It is rather picturesque though, isn't it?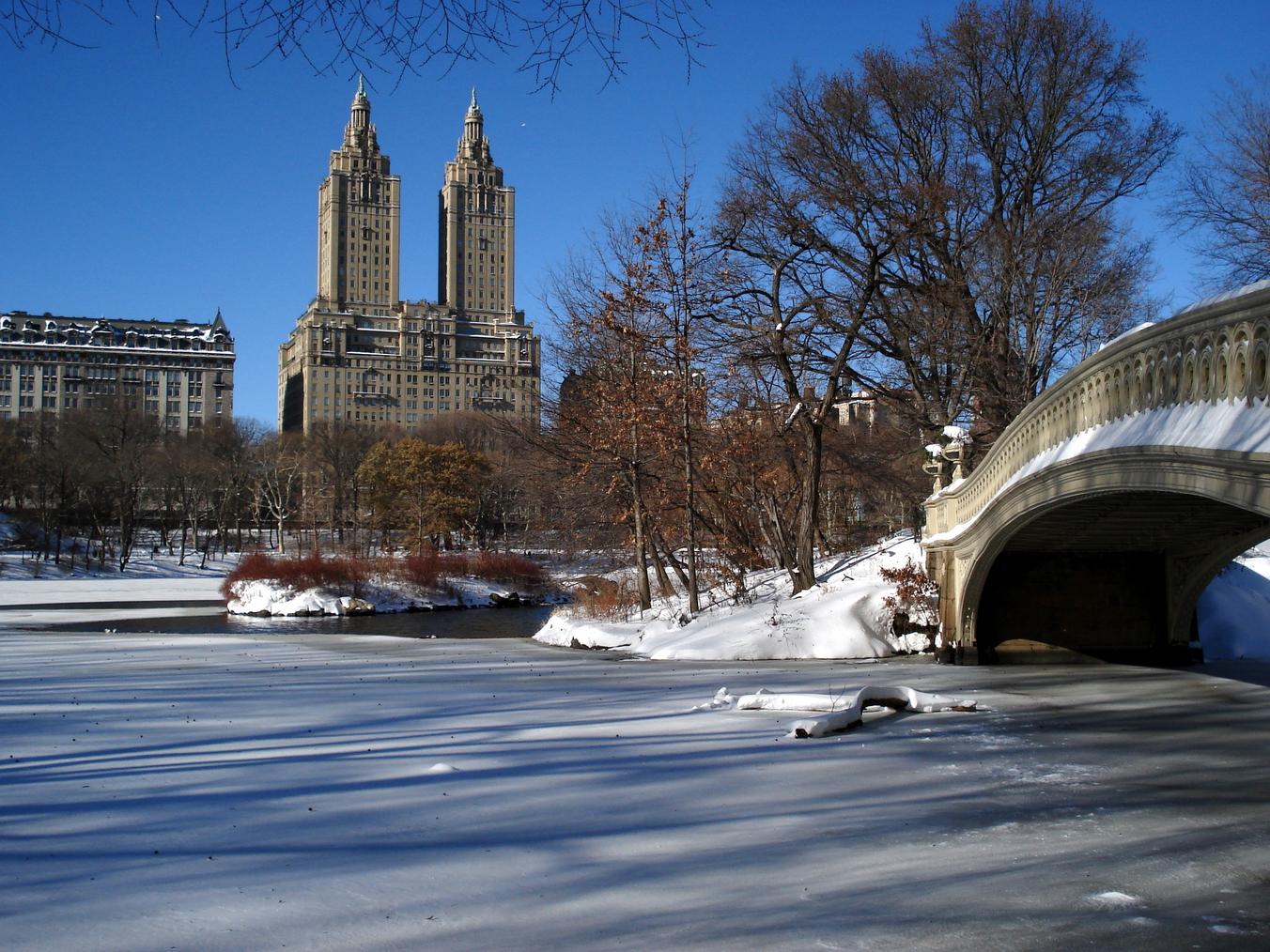 I apologise for all the photos to those of you with dial-up. I had a really hard time deciding which ones not to put in!