I love my kids. They certainly are hard work, and their sinful natures are so raw and need so much refining and shaping and I sometimes feel so hopelessly unqualified to be their mother, but then Marica would run up to me and say "I love you!", or I'd watch Esther engrossed in playing with the baby doll, or I'll do their laundry and realise just how little they are, and I'll realise that God has given me the privilege and responsibility to be their mother and that He equips me for this important task every day. I feel honoured that he placed two little eternal souls in my and Ben's care, and I know he is faithful and will give us the courage, strength and wisdom to raise them for His glory.
They are so much fun to be around, but my priorities aren't always straight to feel it. :-)
Marica is so full of life, so full of beans, so hard-headed, so sensitive. She keeps me on my toes.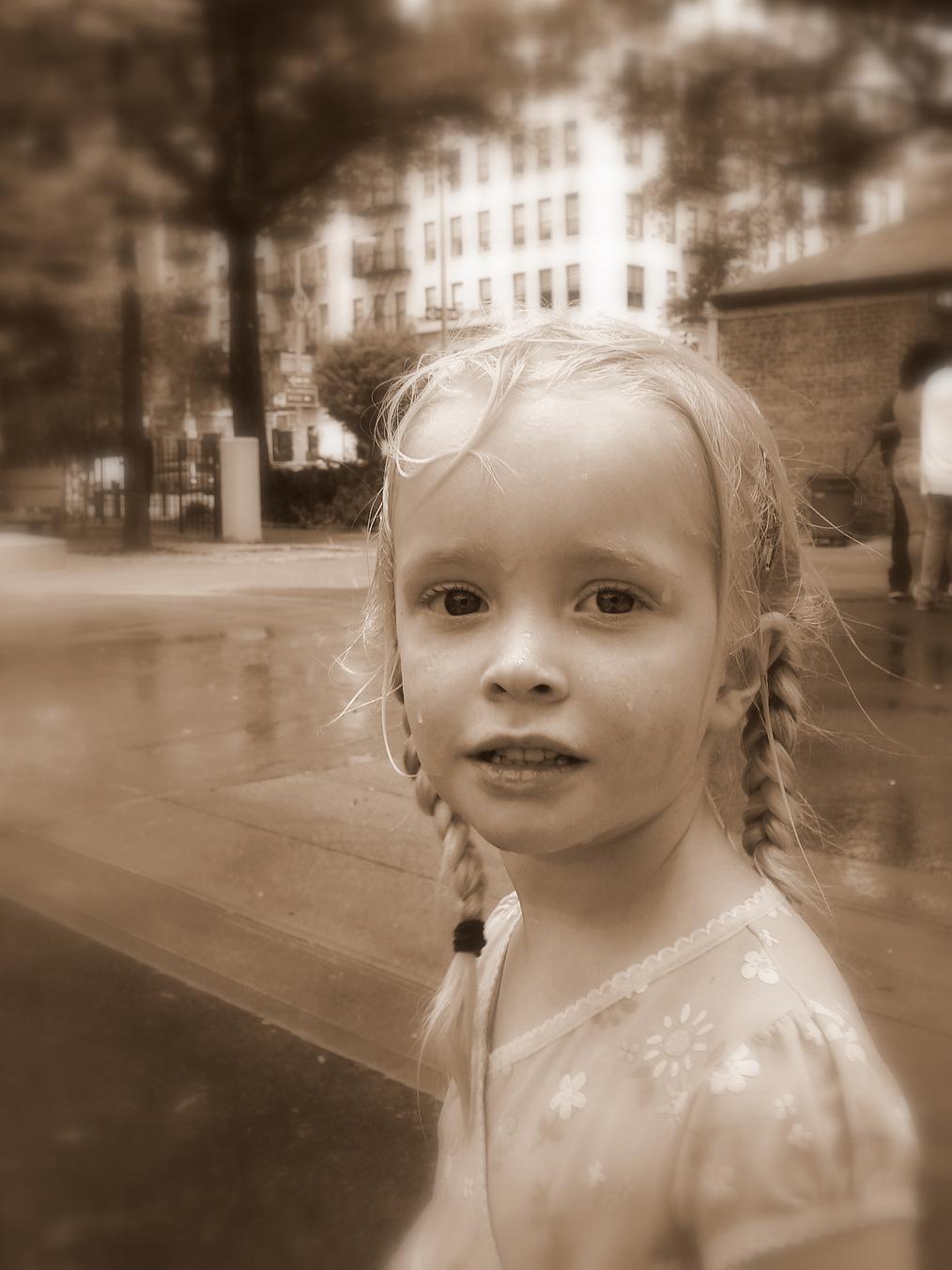 Marica loves doing stuff with me and she loves getting messy, so painting with me was right up her alley.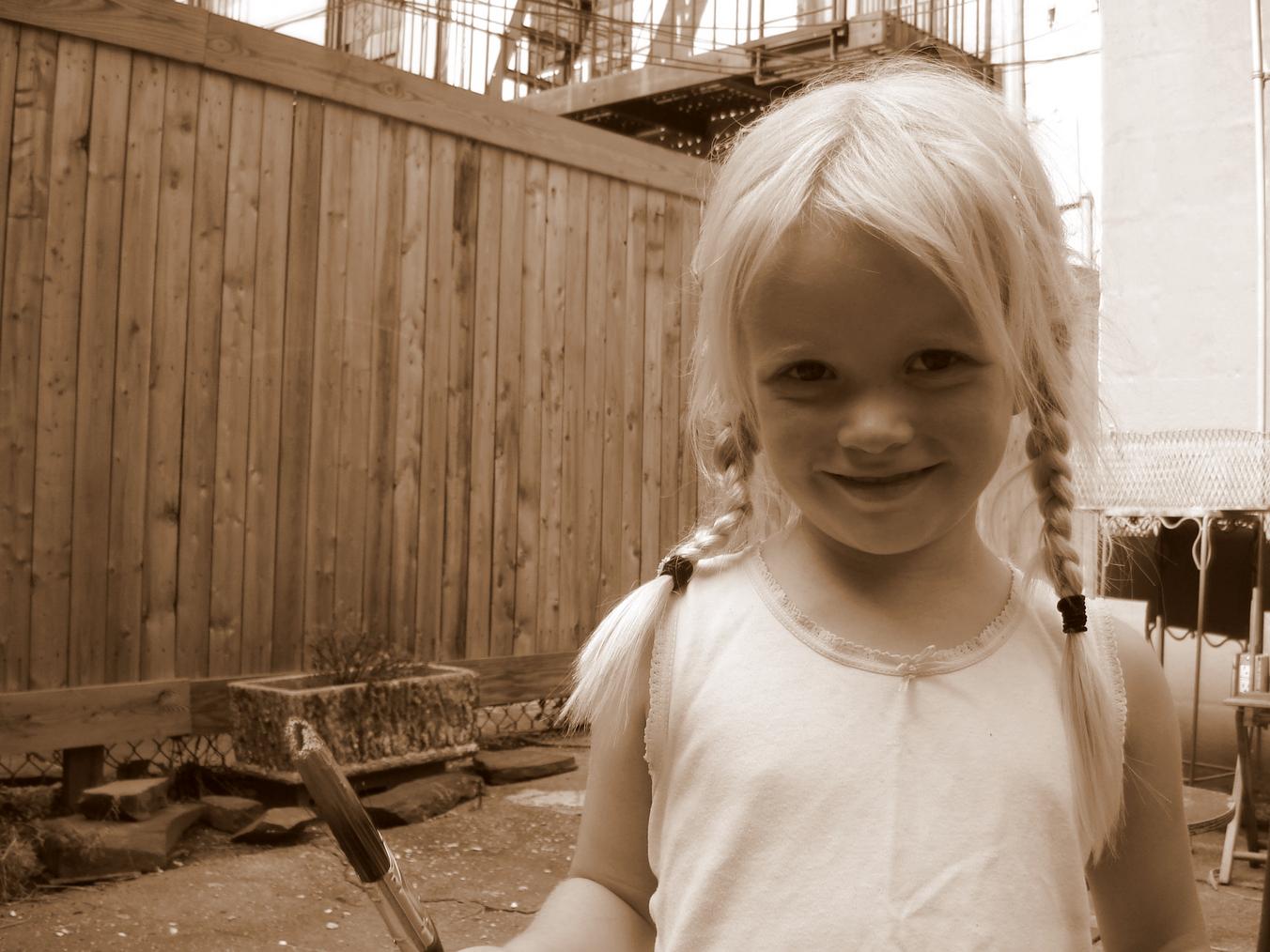 I love how creative Marica's imagination is. I'm not sure what the story was here, but she's watering the plants in the garden wearing her Cat in the Hat hat.
Esther is usually cheerful, full of smiles, she puts up with a lot from Marica, and with being carted everywhere by me. She seems to only cry if she's tired, hungry or sick. I love her little wispy mohawk. She's a sensitive one — I'll have to be careful with her because I can just give her a stern 'no' and she'll cry.
Esther loves playing with the baby doll. :-) She's sitting up well by herself now and can get anywhere she wants by creeping and/or crawling.
And for those of you who know a bit about Ben will know that as a crawling baby, he'd crawl into the laundry to suck on the dirty nappies in the nappy bucket. It would seem nappy sucking is in the genes!
I can not imagine my life without these two girls.
I'd like your opinions (I bet they'll be varied!): who do you think the kids look like? Me, Ben or one of their grandparents?