Last week I had fun being a bit creative using stuff that was left here from the previous tenant and sprucing them up a bit. The whole Reduce, Recycle and Reuse slogan comes to mind, but also making things pretty for cheap really appeals to me. So let me show you what I did.
There were 4 wall squares just outside the back door. They were peeling and not quite my thing, so I gave them a scrub:
and then proceeded to spray paint them a beige sort of colour.
Then Marica and I had some great fun splattering blue…
then yellow…
and then pink paint on them.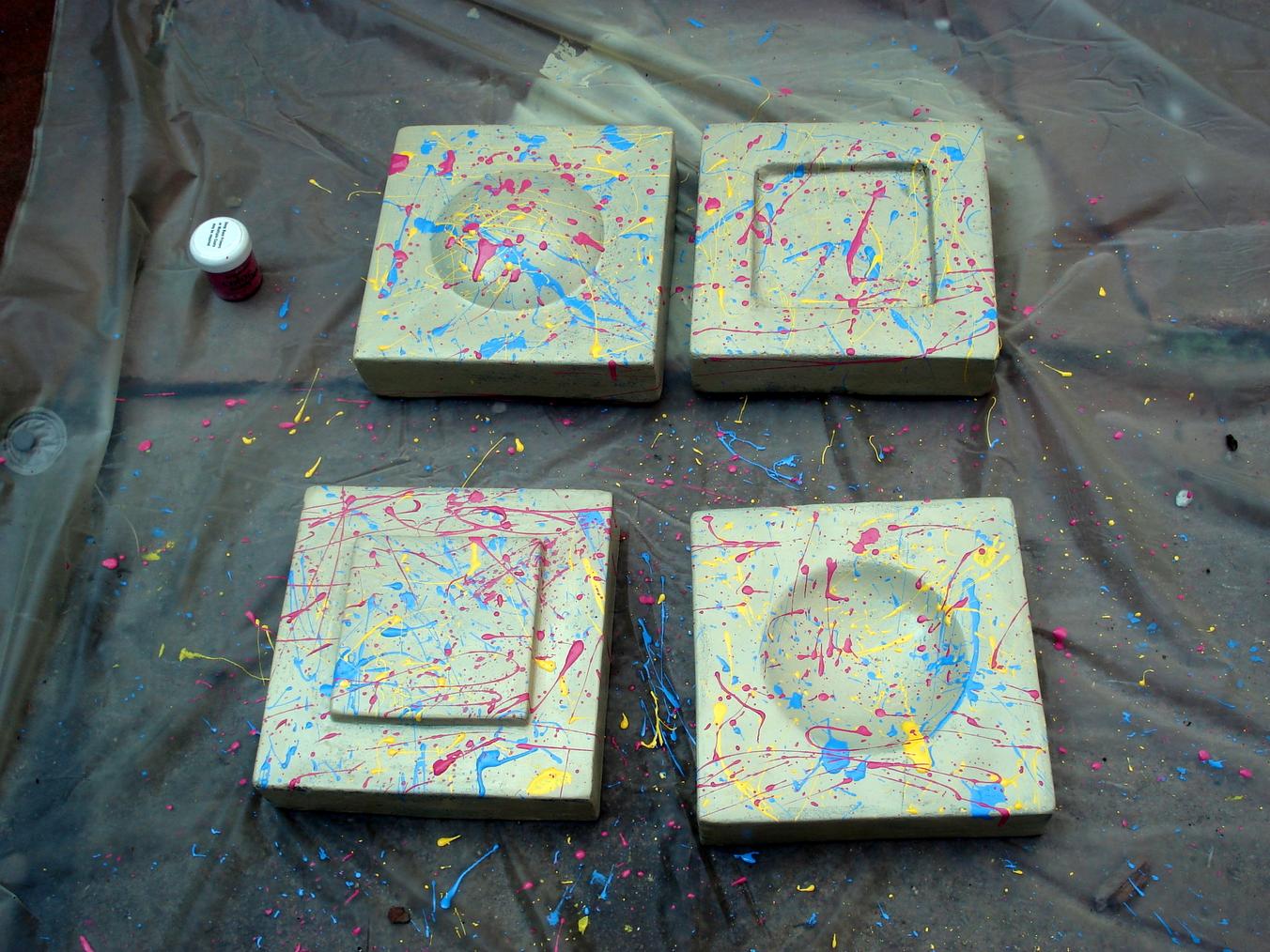 Who's this pretty girl painting with me?
The end result is much chirpier in my opinion, and I had fun doing something creative with Marica! (Note that nowhere have I called this art.)
Total cost: $13
Now let me show you the stools that were out in the back yard. Our place here is a bit short on things to sit on, so I wanted to make these useable without getting splinters in your behind whenever you sat on them. There also happened to be far too much shower curtain in our bathroom…
This is what I started with:
Then I scrubbed the metal legs and spray painted them beige (same colour as the wall squares). I don't think I took a photo of this step. The next day I went on the hottest walk in the universe with the kids to the nearest fabric store to buy some foam, which I cut up into the appropriate size when I got home. The shower curtains (one plain and one patterned) got chopped as well.
I asked the guy at the hardware store if I could rent his staple gun ($5 for a couple of hours is way better than buying it for $20 if I'm never going to use it again) and proceeded to assemble the ingredients with a bit of help from Ben (you sometimes needed an extra hand with pulling the plastic tight and using the staple gun!).
Ta-daa!
Total cost: $15
The satisfaction of turning something ugly into something chirpy and useful: priceless.