First off, if you have dail-up, I apologise. This post is going to be laden with photos!
The other day, Ben caught Marica on camera looking out the window of our 5th floor apartment:
The nice building across the road is the HSBC bank. Between our building and theirs are 2 subway tracks (yeah, the subway isn't very sub at this point) and the motorway for the Williamsburg Bridge.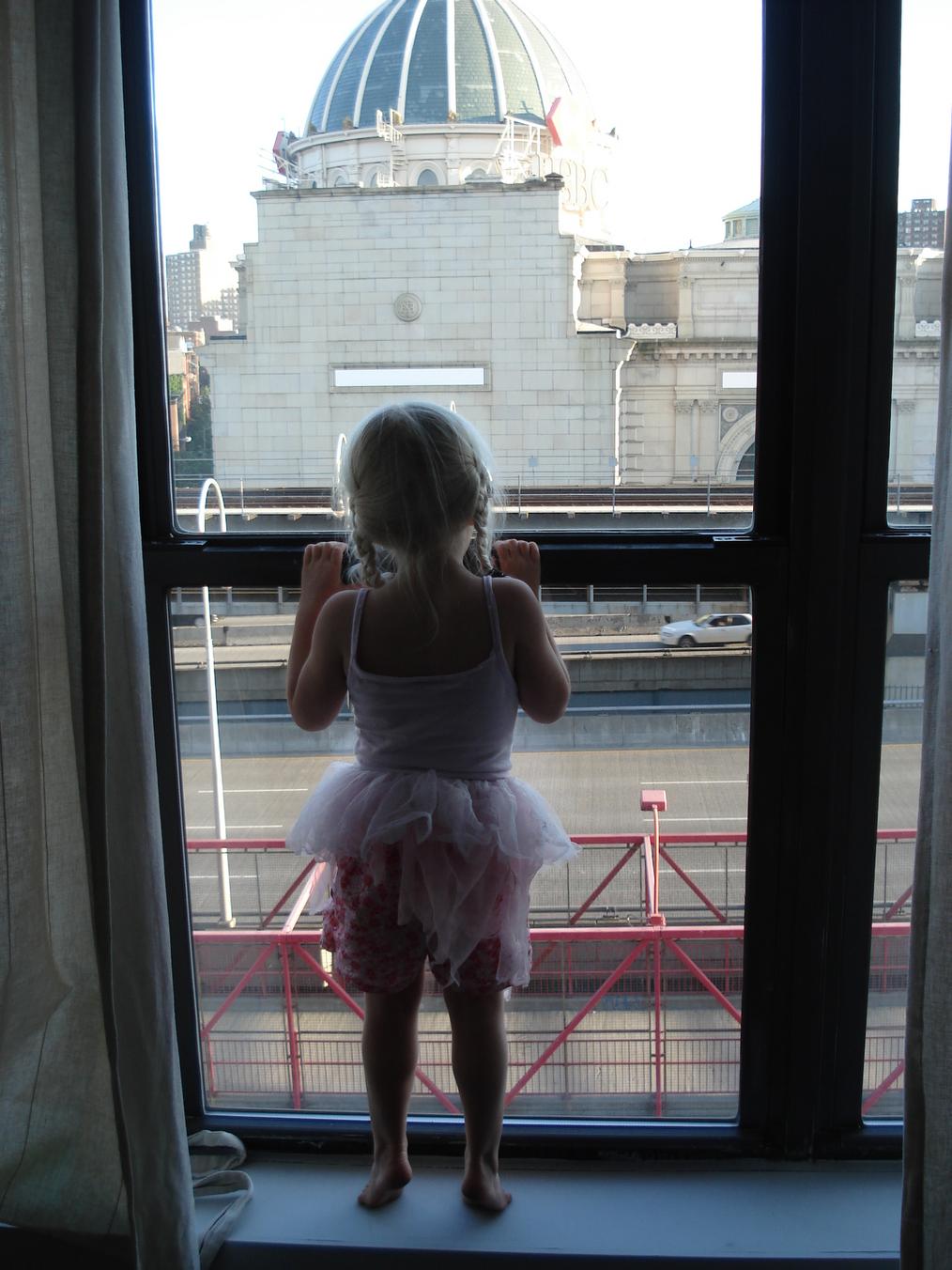 A bit of perspective.
Oops. :-)
If you want to see what "our" very nice apartment looks like, have a look at http://hoteltoshi.com/chez2brlite.htm. Their photos are much nicer than the ones we took! Ben's work has very kindly paid for us to live here for a month while we find a place of our own.
For those of you wondering about the noise from the motorway and trains: we don't even hear them anymore. I can hardly believe it myself, but from the second night we've slept through it all! Also, pretty much all the places here have good, thick double glazing, which insulates against cold and heat as well as noise.
We like to go up to the roof of our apartment building from where you get a pretty good view of Manhattan and usually also a bit of a nice breeze.
When you look toward the bottom of Manhattan (where the twin towers used to be), this is the view you get:
And when you look toward "midtown", you can see the Empire State Building in the distance (the tall, hazy one near the center — looks better in real life than on camera):
A typical apartment building and street here in Williamsburg:
If you're really lucky here in NYC, you can have a huge front yard:
But usually you have nothing, or an "ordinary-sized" front yard, like this:
We were very happy to discover a playground only 2 blocks away from here where Marica has had a lot of fun. They even have a nice fountain for kids to play under in the summer months. Often the adults join in too. :-)
Esther likes it at the park too.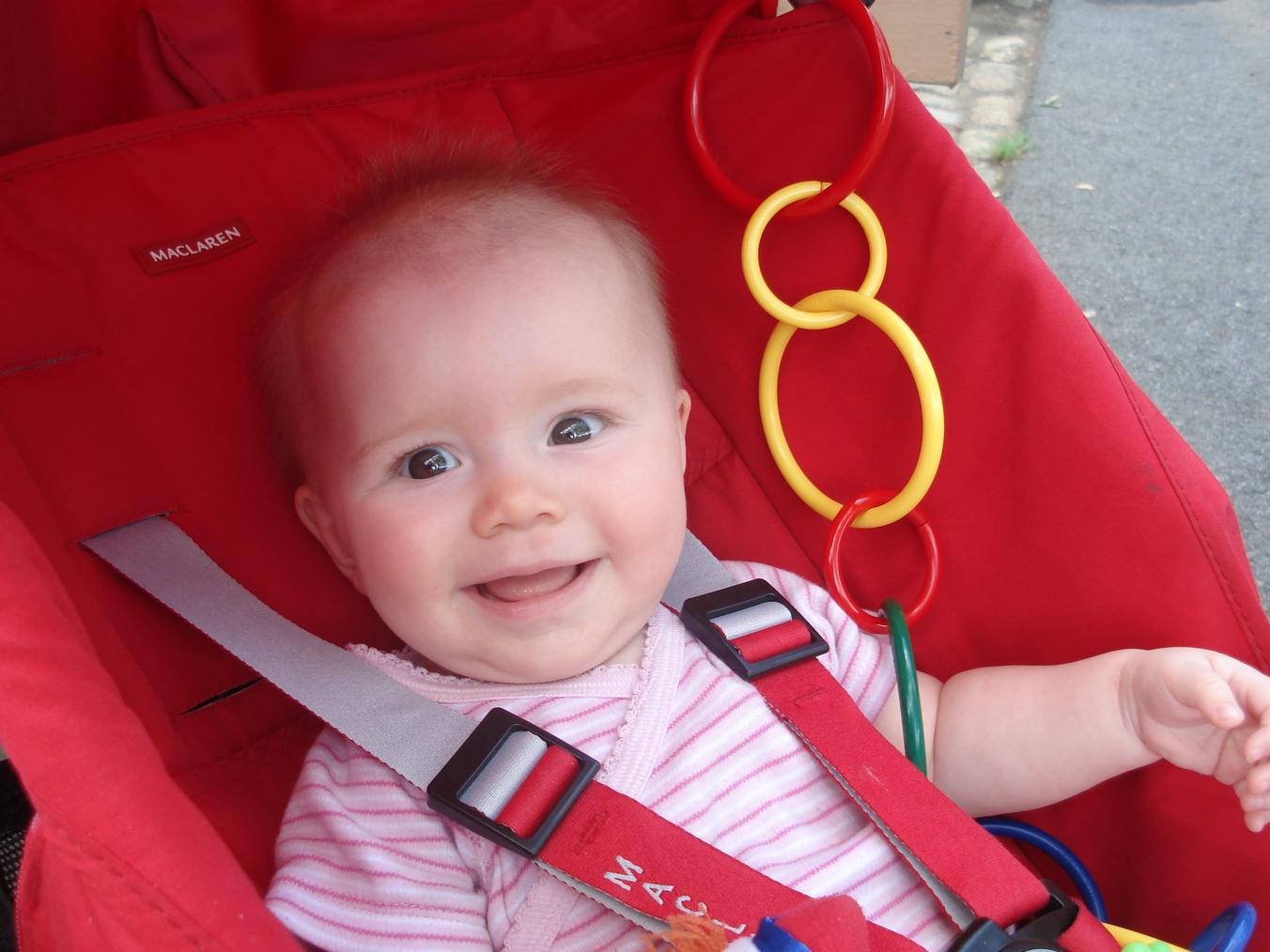 Here's a blurry photo of some amazing tile work in a subway station.
Every now and then Marica still sleeps in strange places:
And Esther is just always happy. She's also recently started sitting up by herself for short periods of time, and has started saying da-da-da-da-da. Really cute!
Yesterday we went to Park Slope to have a look at some apartments again. We saw a couple we really liked and that were more or less in our price range, so we'll see what comes of that next week. We'll keep you posted.
While we were in Park Slope, we came across several "Stoop Sales" (they don't have garages here!) where we bought a bed for Marica, a carseat for Esther and a scooter for Marica.
We also saw a really cool tree that has eaten up some bricks over time:
Later this morning we head to Church at a URC in Manhattan, pastored by one Rev Paul Murphy. We'll keep you posted!