Autumn this year was beautiful and mild and felt like a sort of nicer continuation of summer. We were, of course, back at doing school, but we tried to enjoy the nice weather as much as we could. Here's a bit of a summary of the last 3 months or so.
One day, I took the girls and their friend, Elijah, to a nearby park and enjoyed my camera for a change. The light was so beautiful filtering through the trees, and the trees! — so stunning.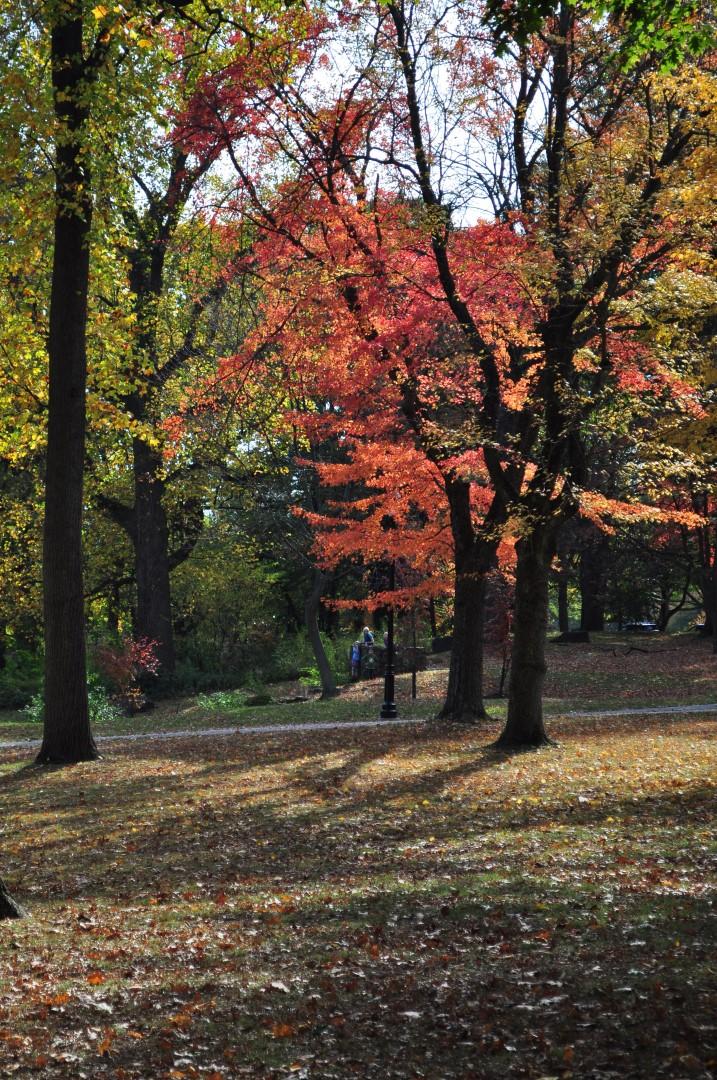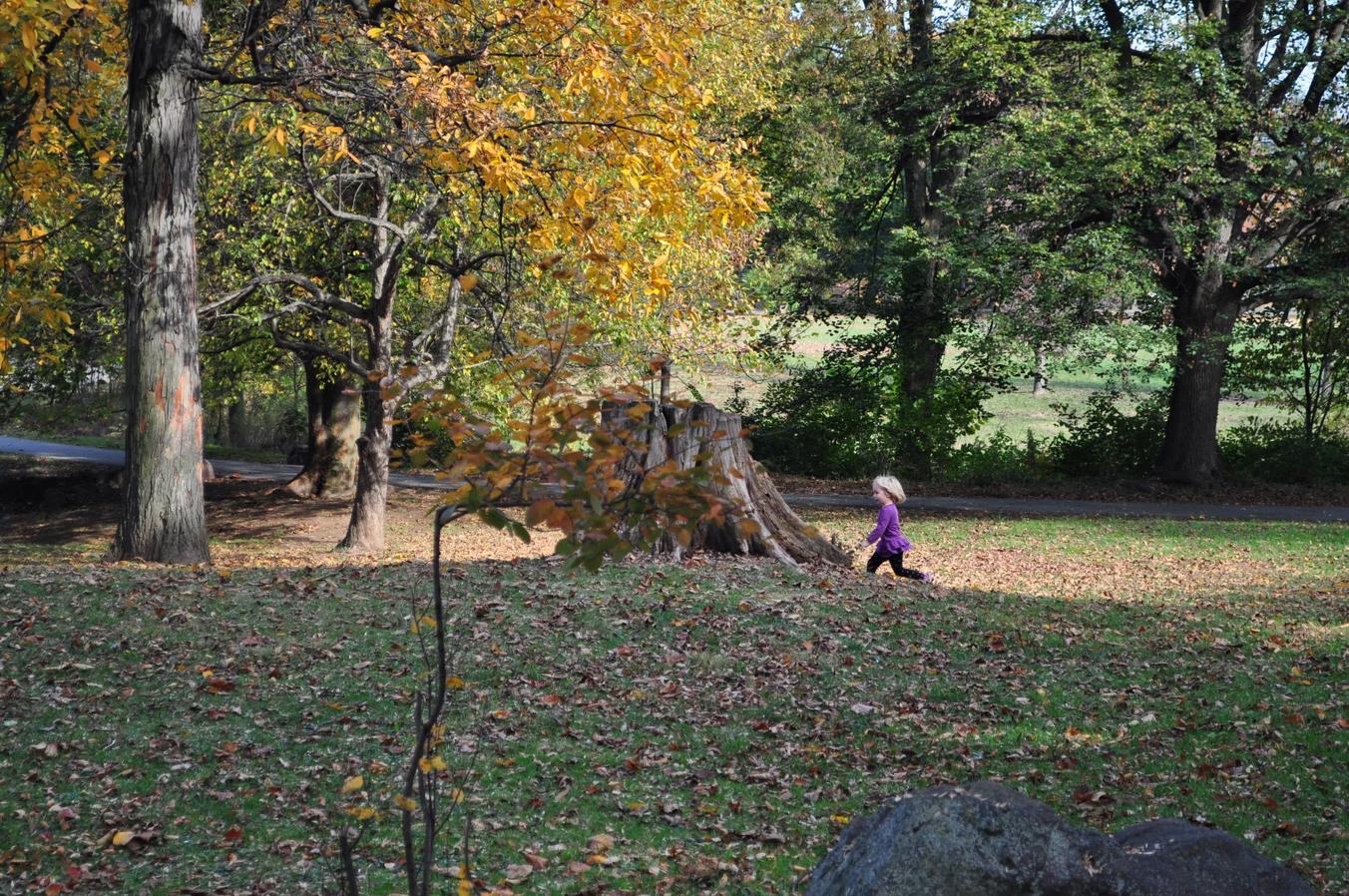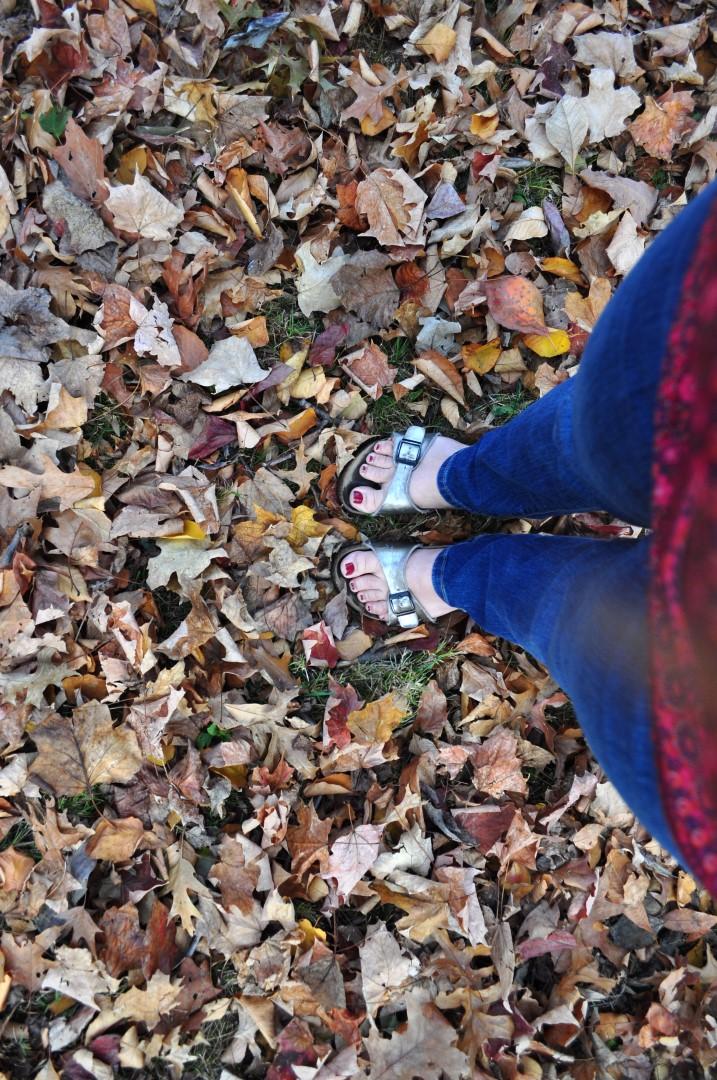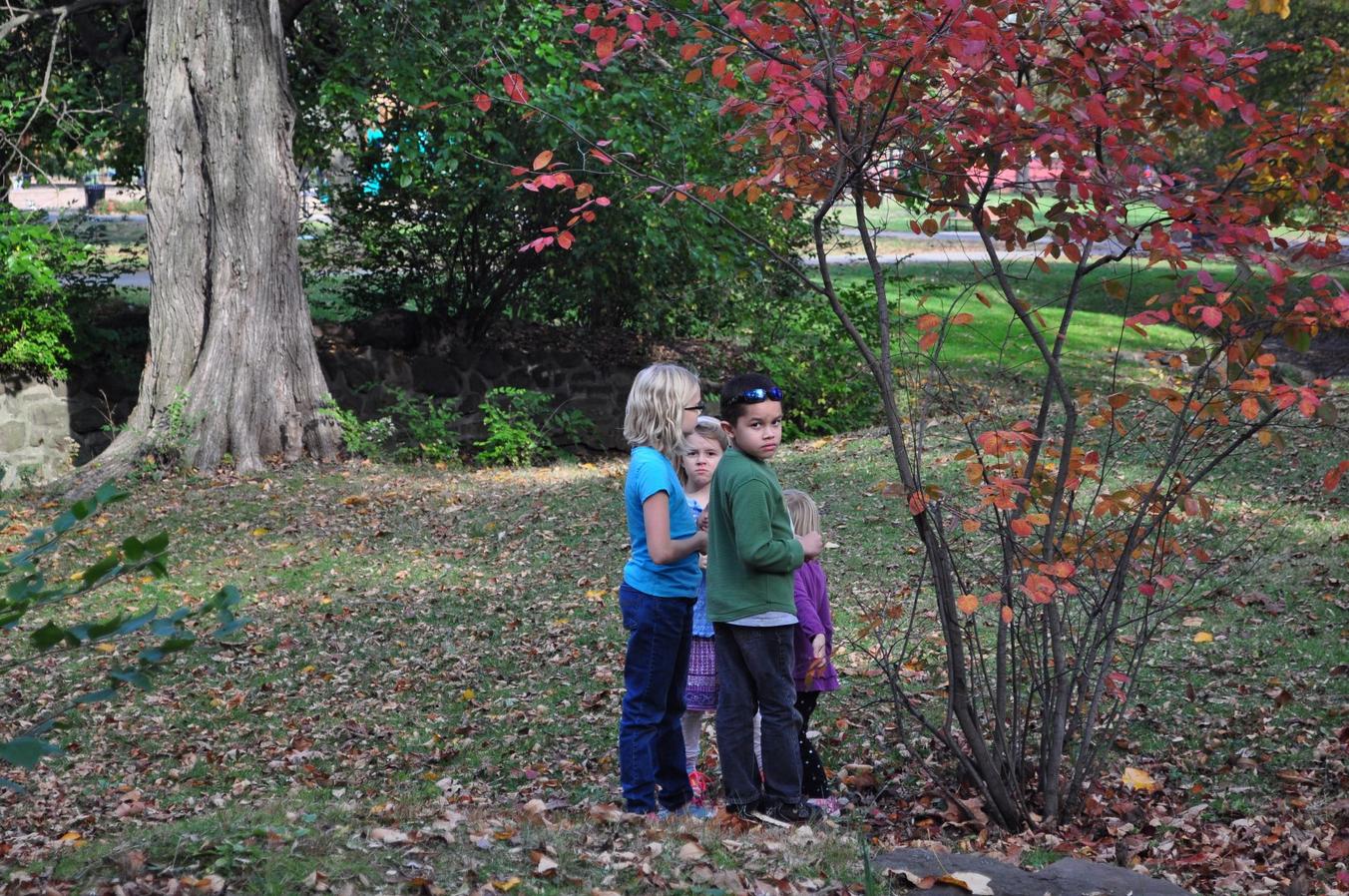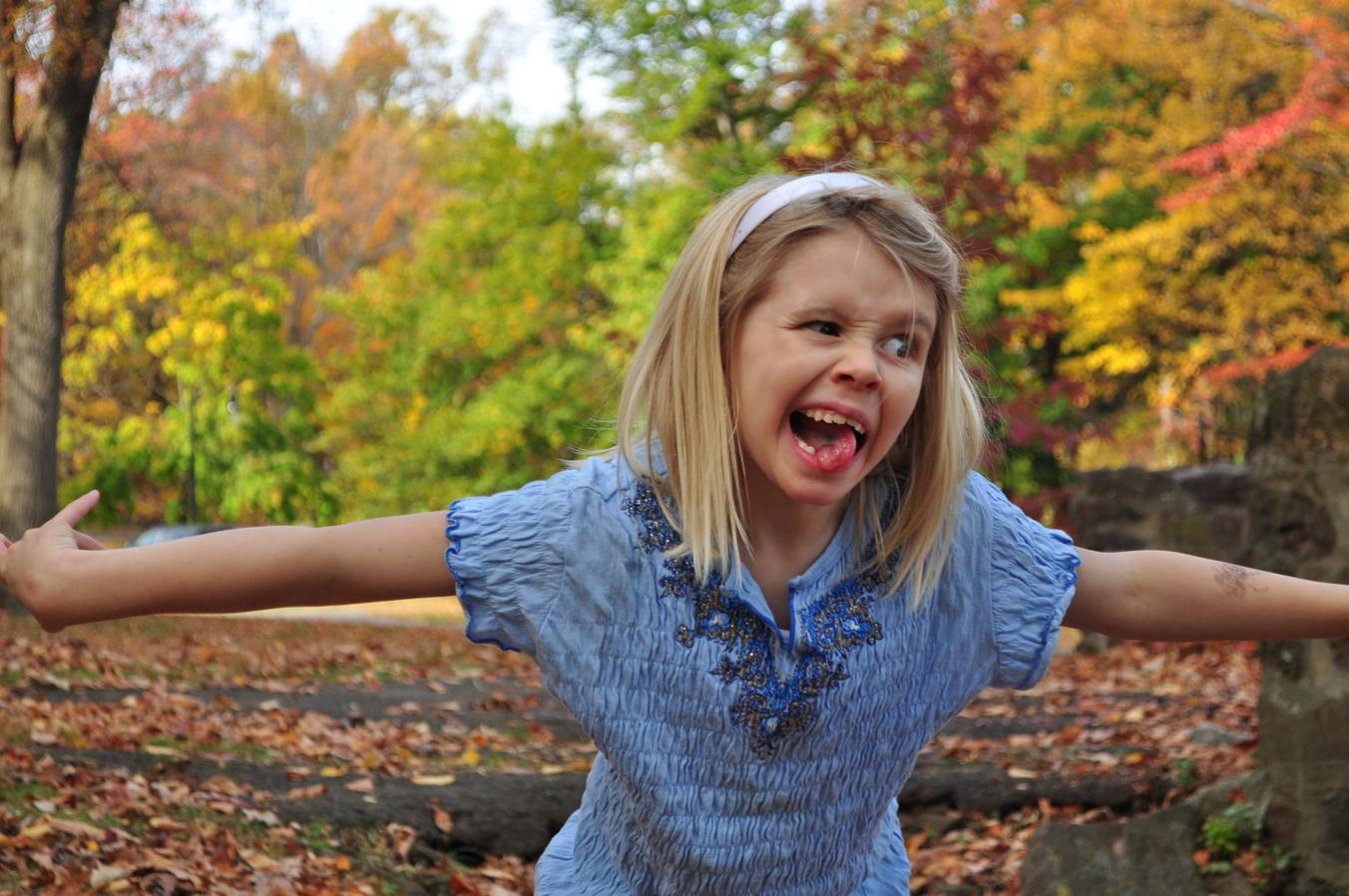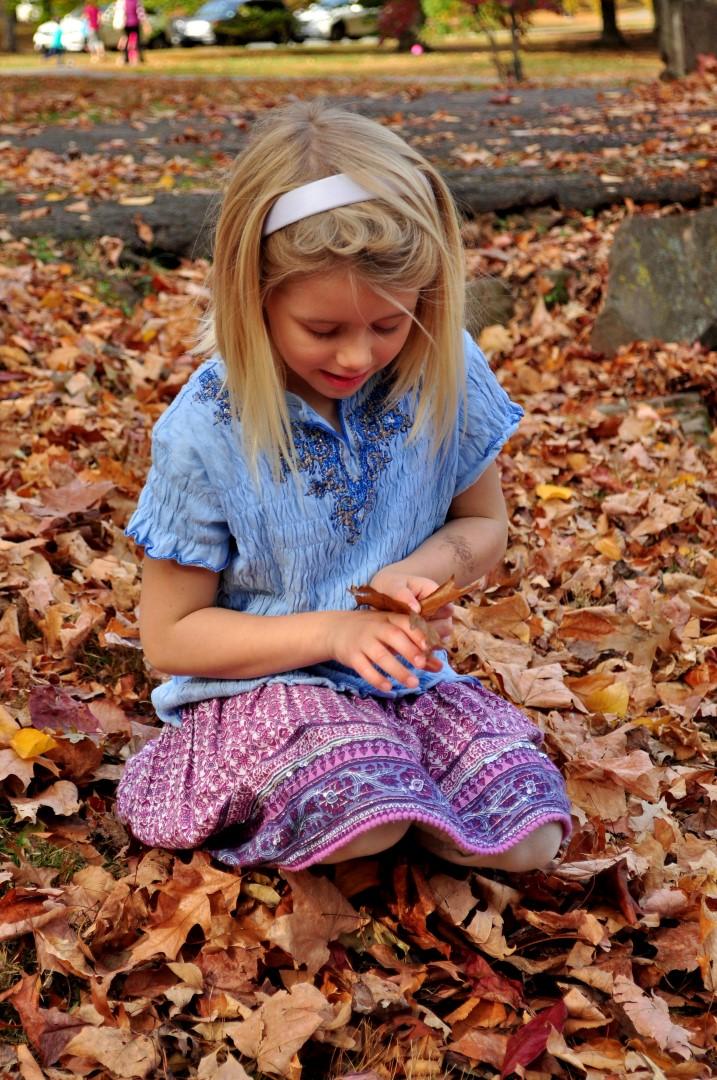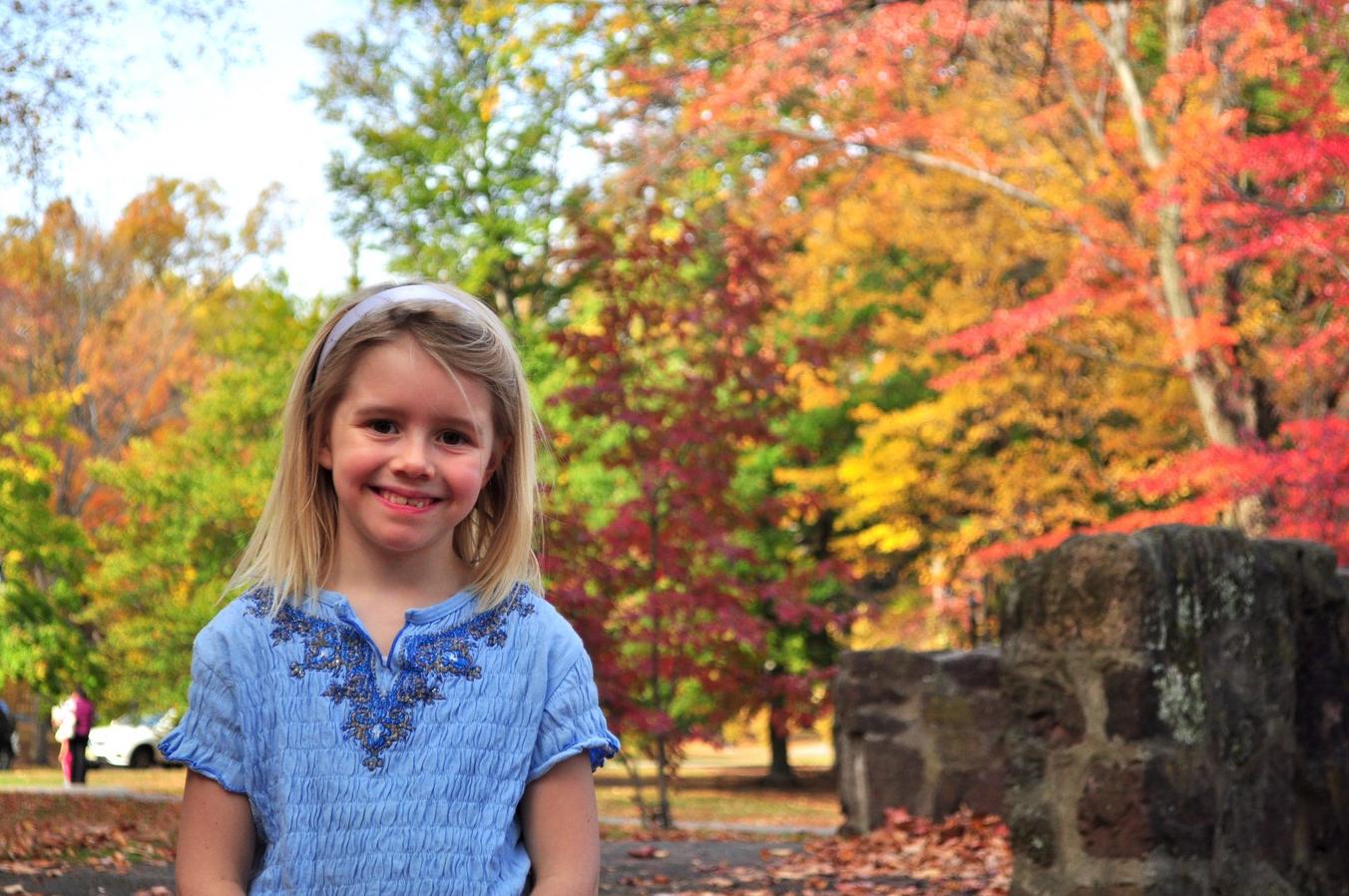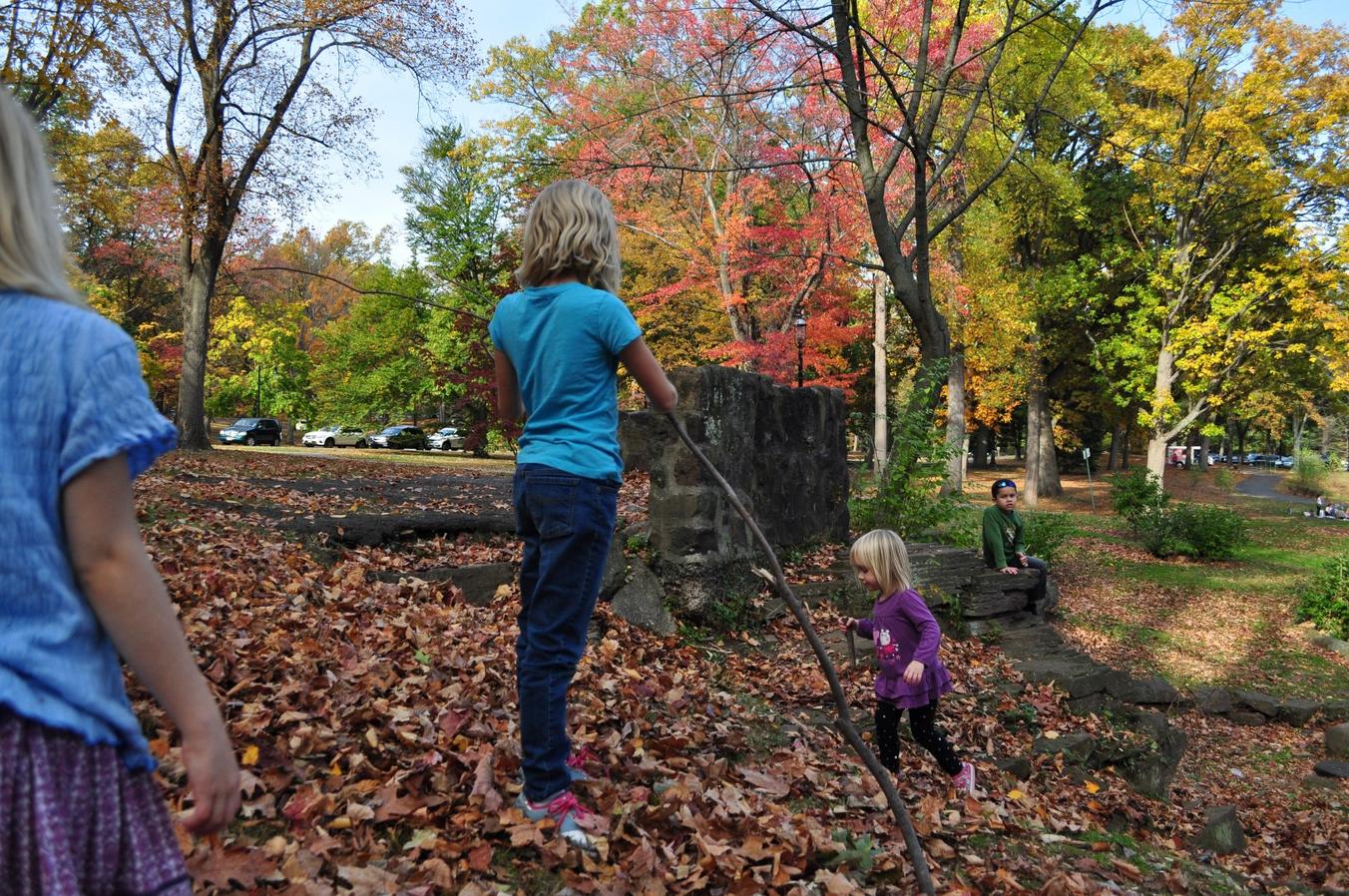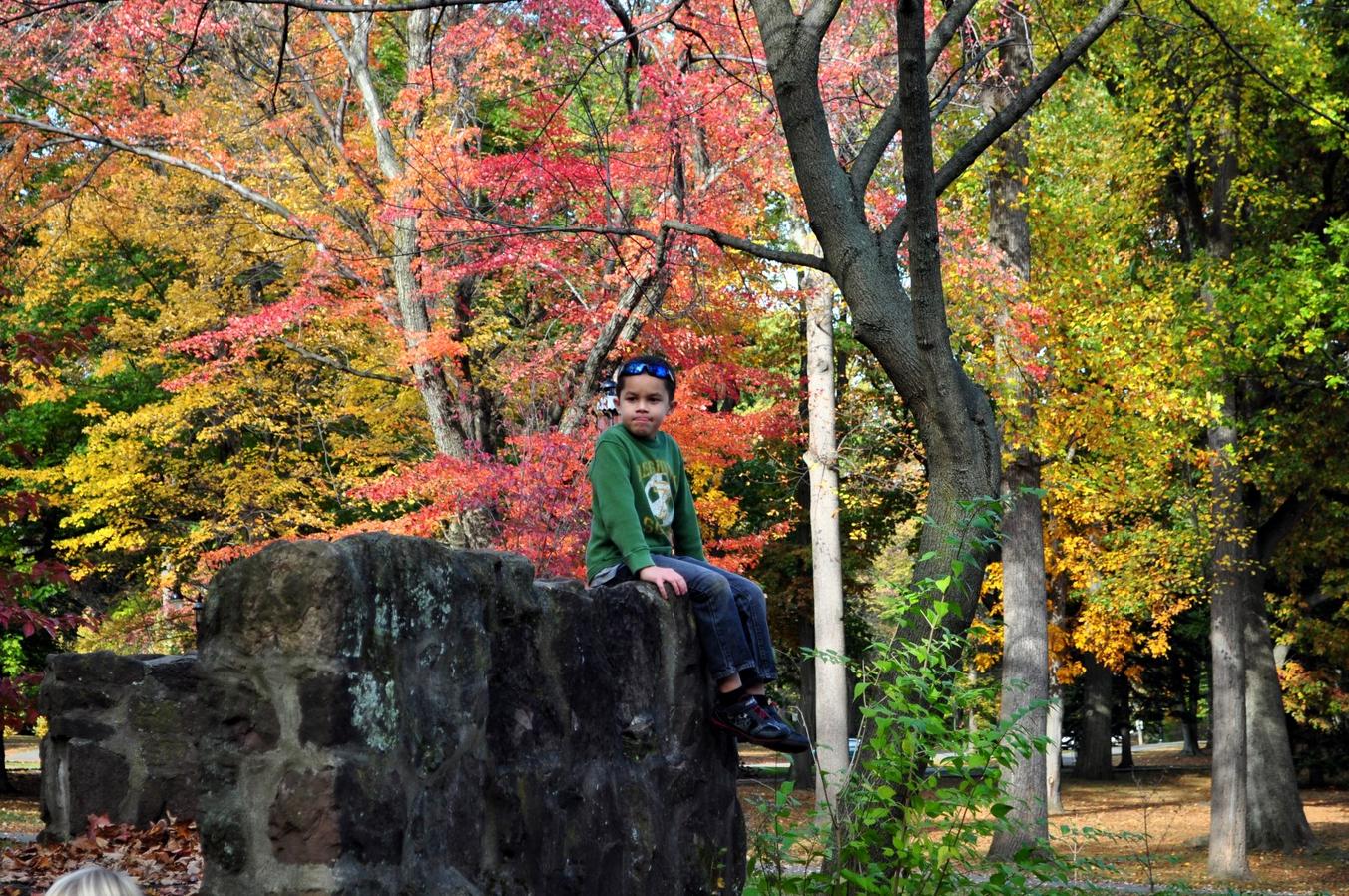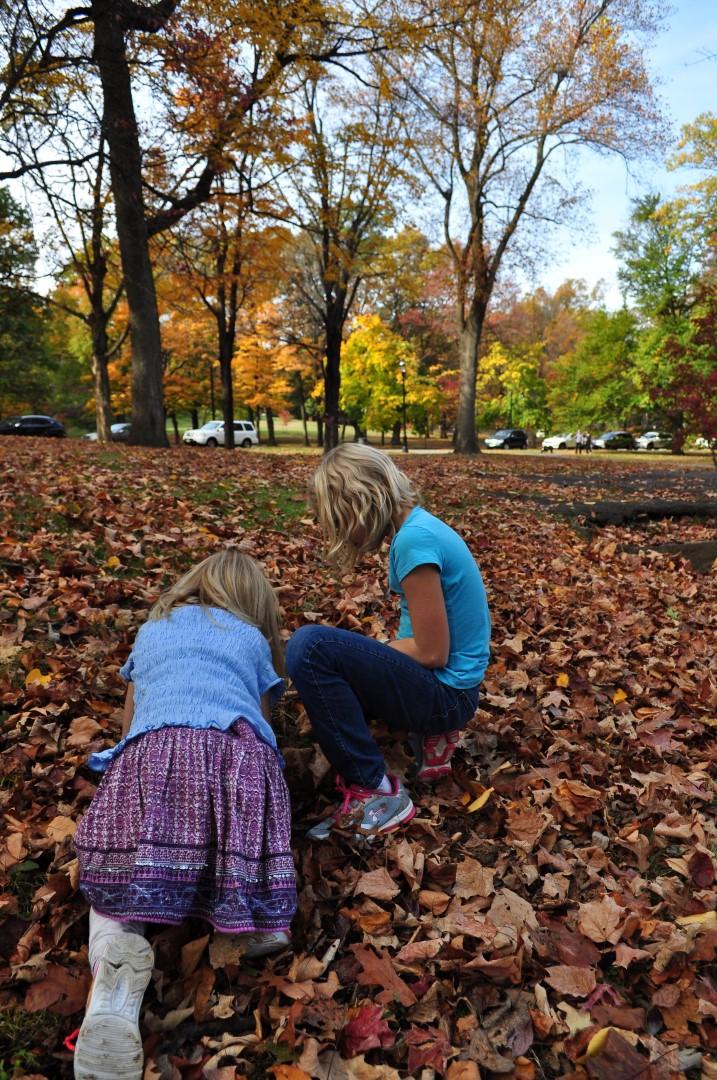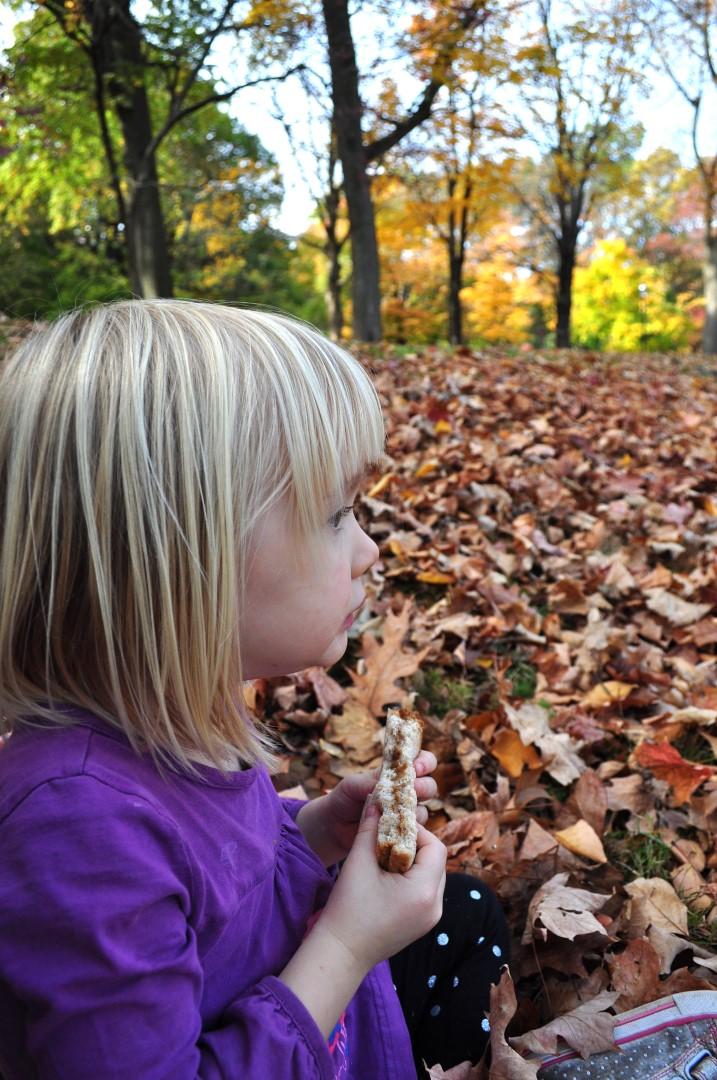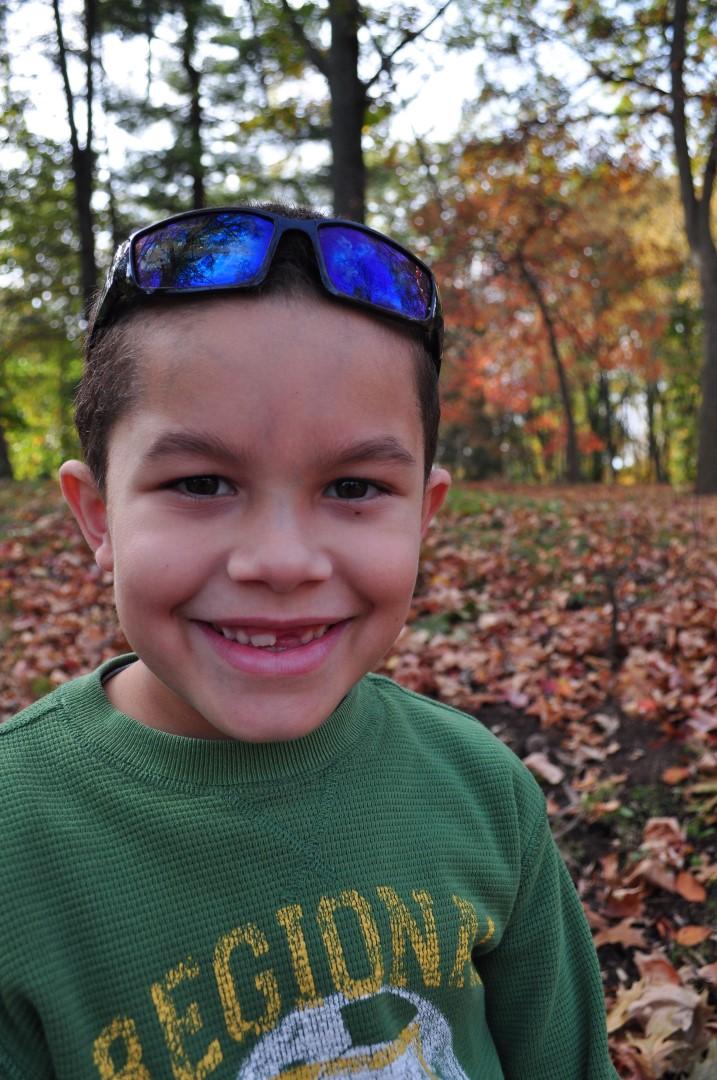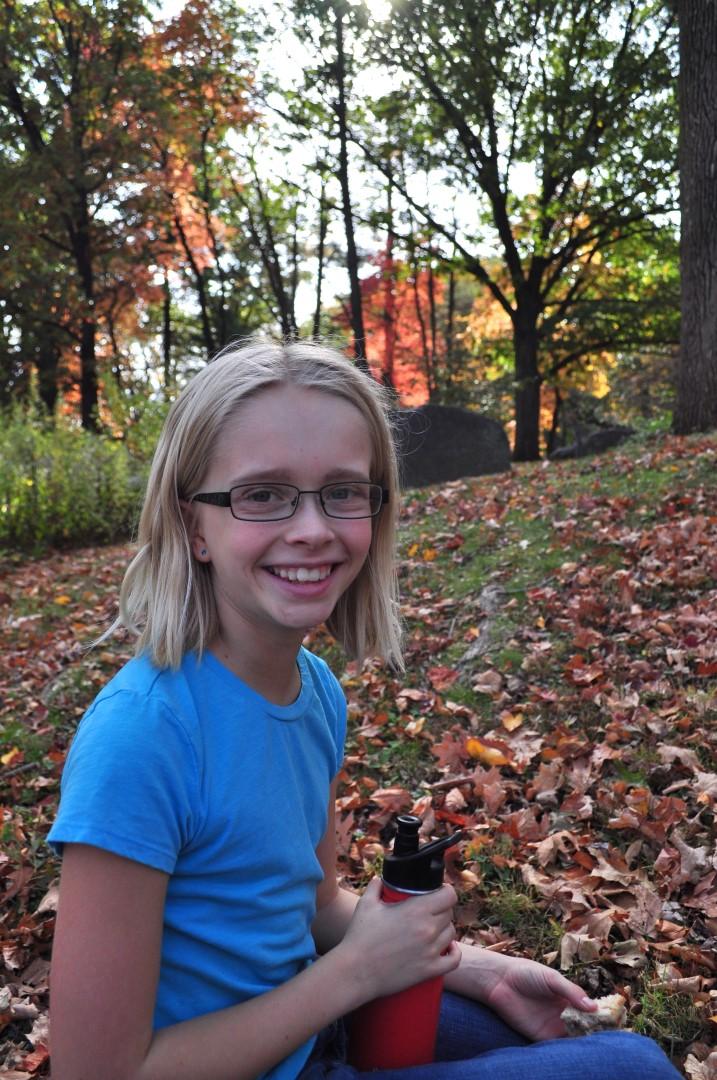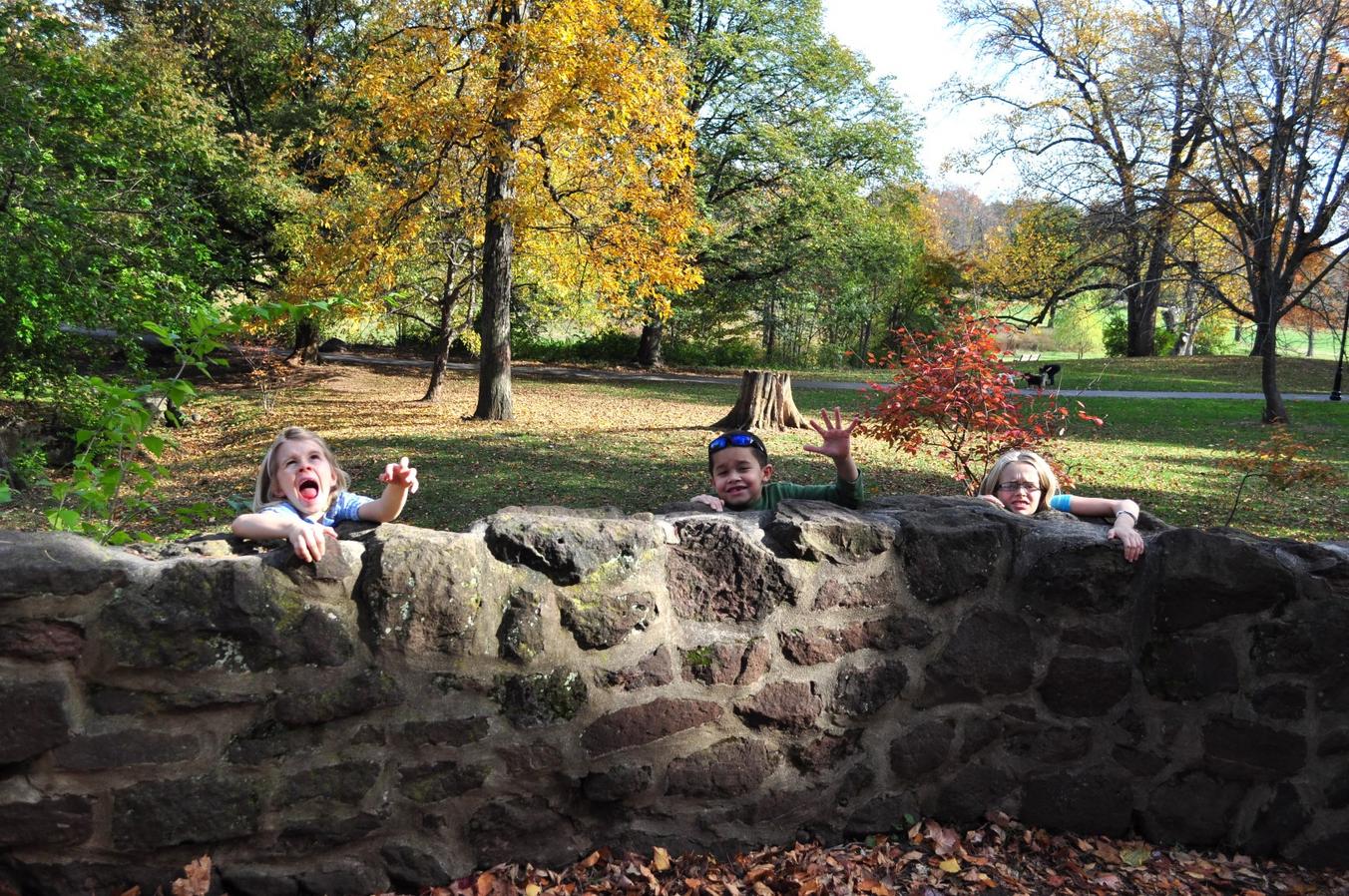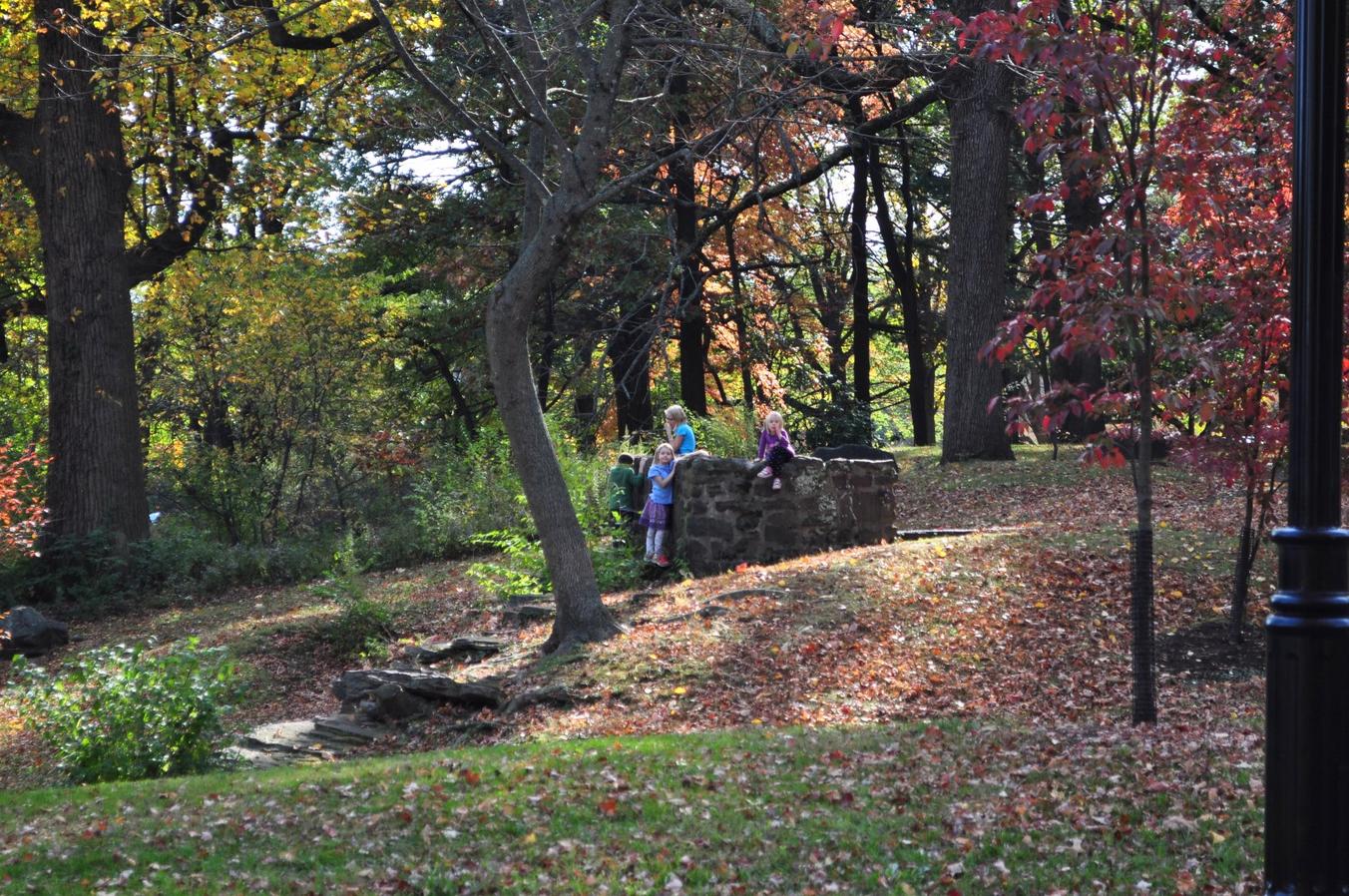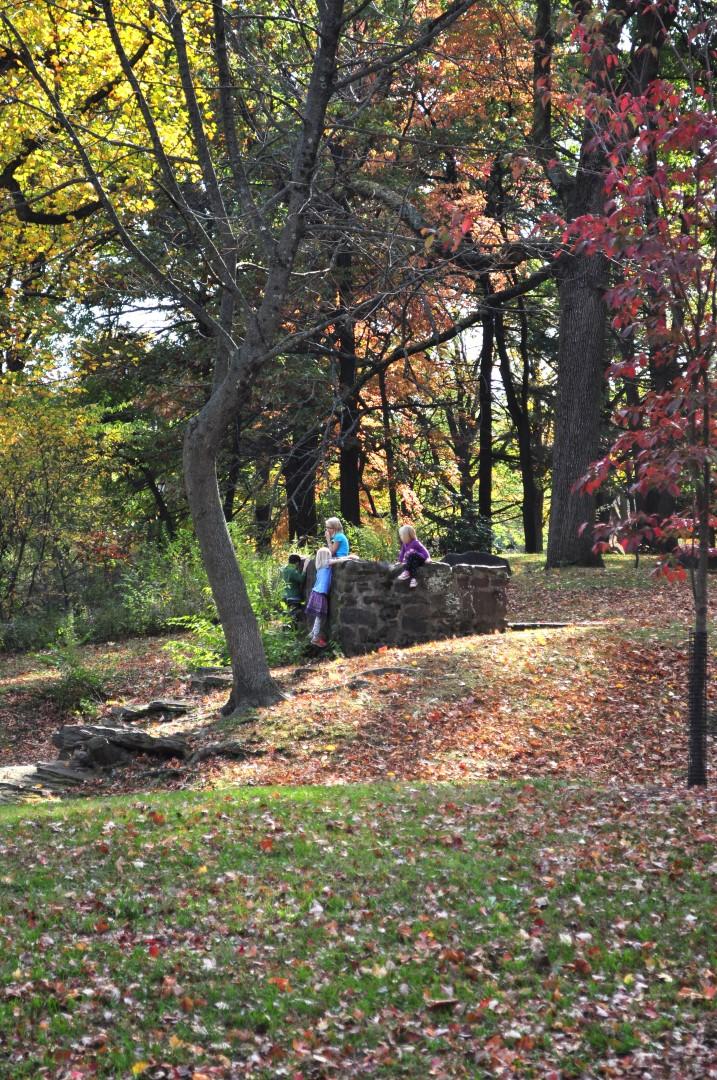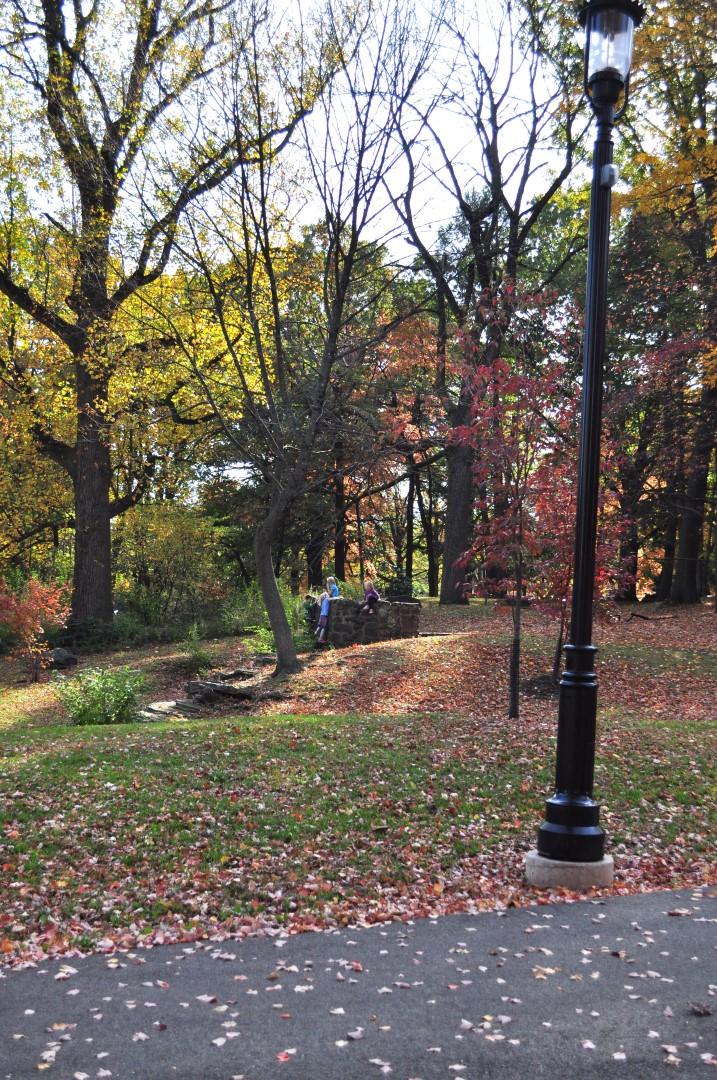 A couple of years ago I started hosting some girls from church for a day of cooking and learning new recipes. I hosted it in 2014, and in 2015. This year, we made Indian food. Almost all of my recipes came from my good friend, Anne, who is married to an Indian guy (hi, Henry!) and whose mother-in-law taught her how to cook Indian food. So this is the real deal! It turned out delicious as usual. May the Fall Cooking Day long continue!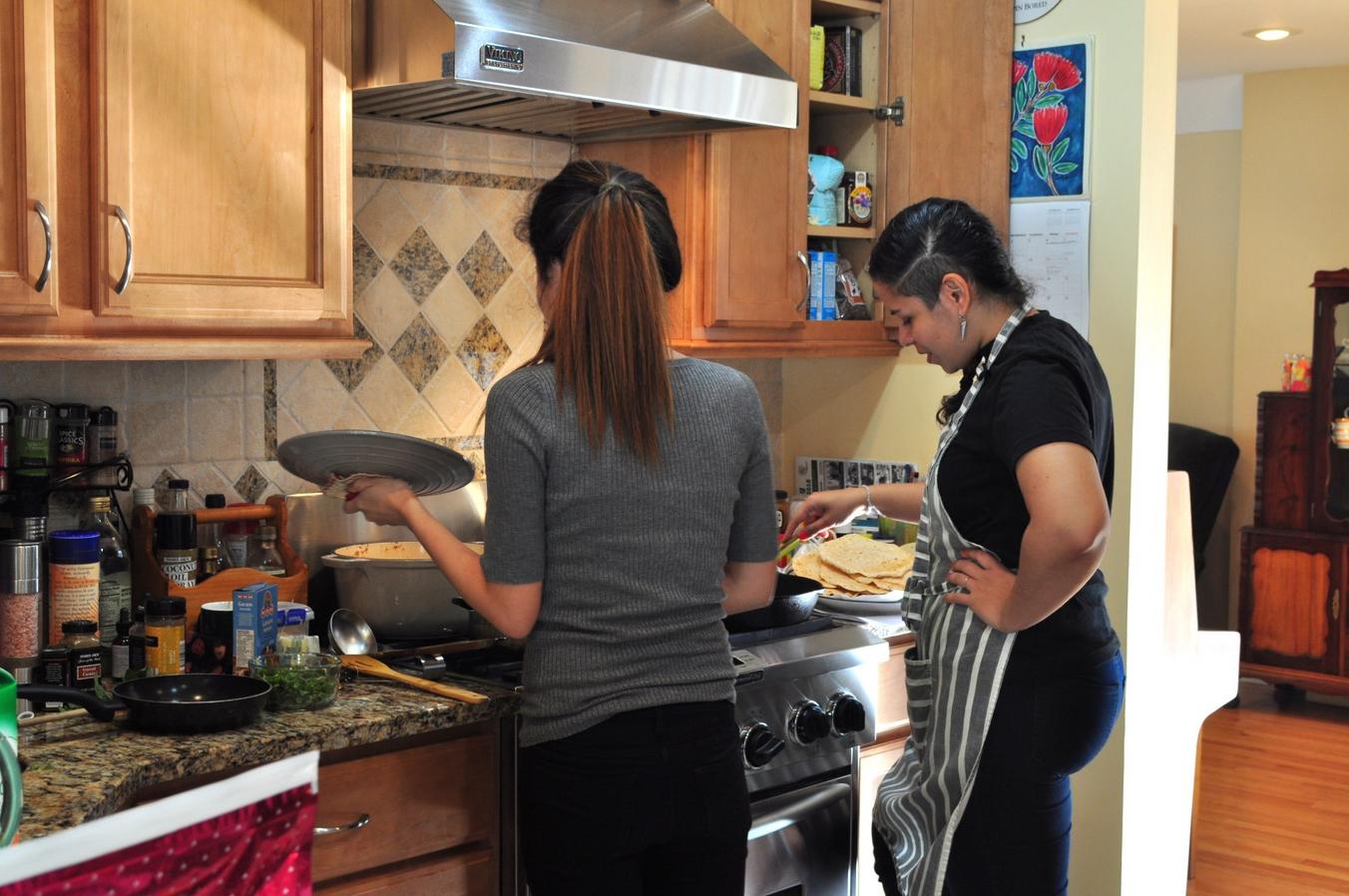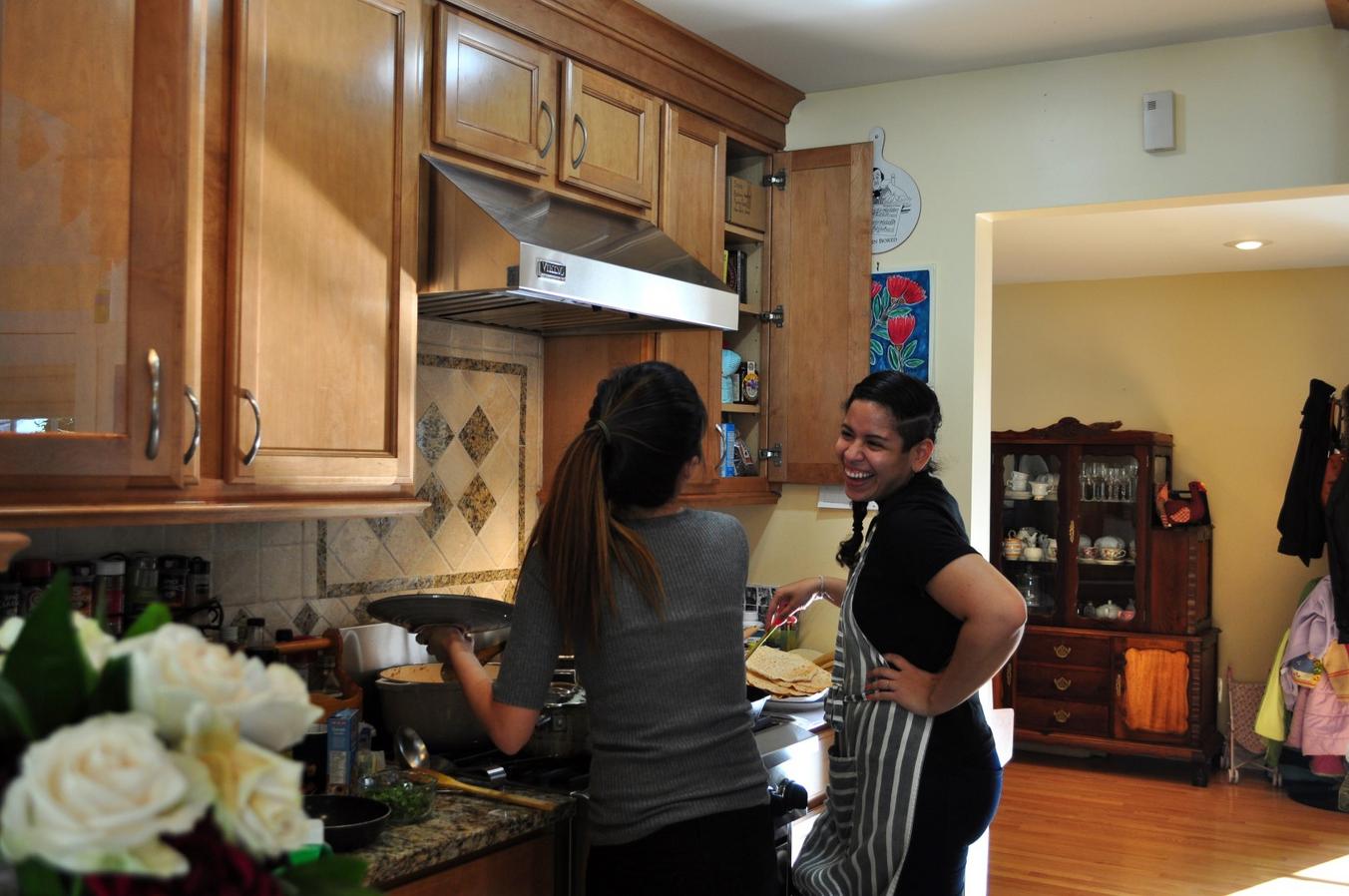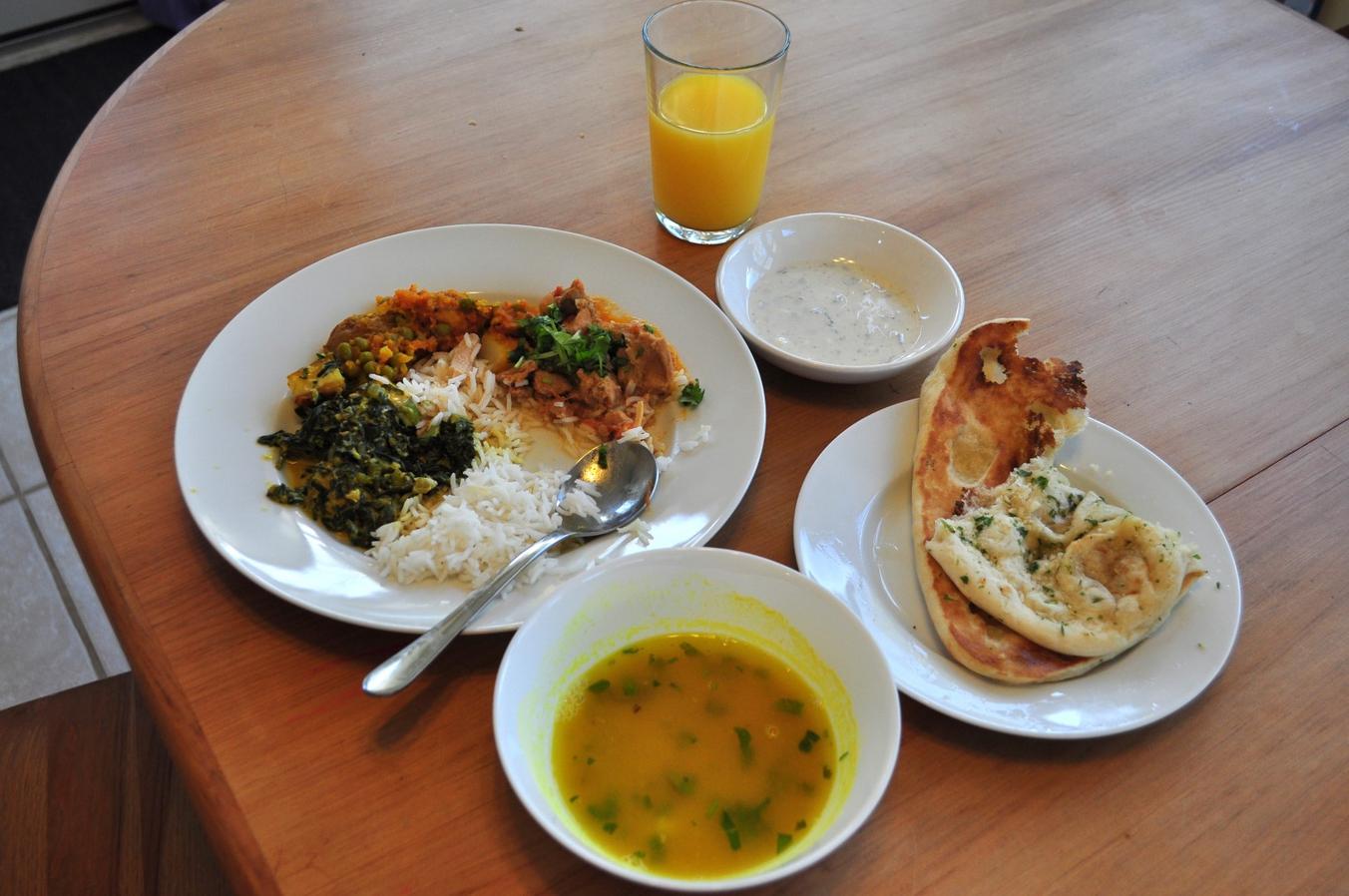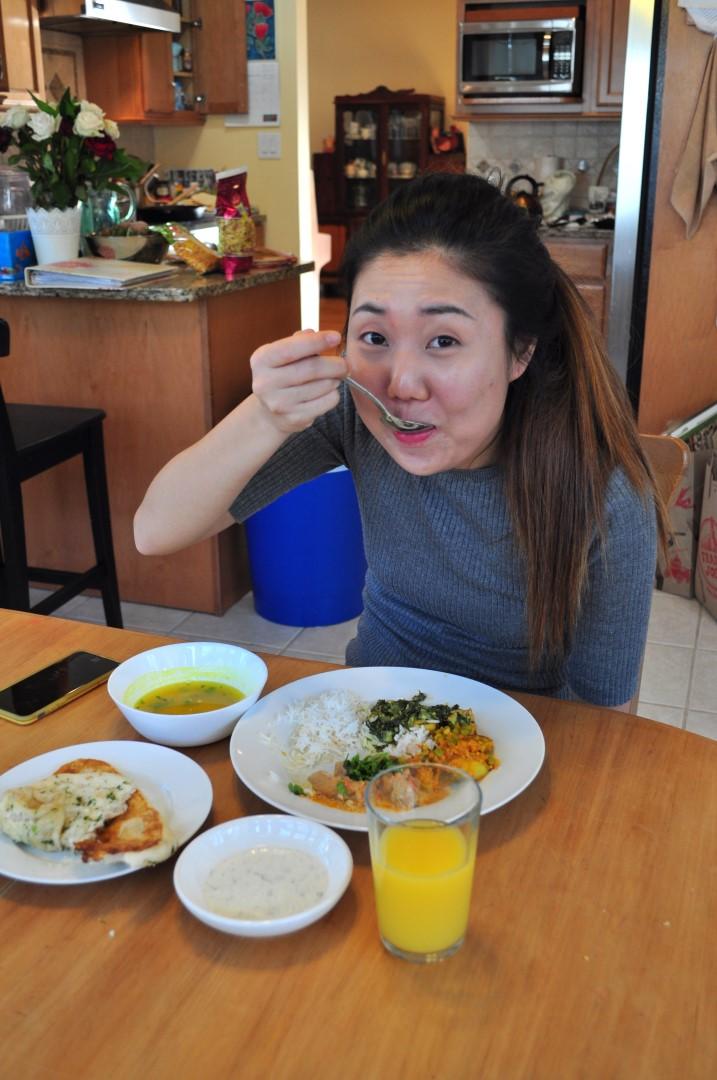 Esther celebrated her 7th birthday. How time flies — here she is on her first birthday
And here, 6 years later. Her birthday celebrations stretched over the good part of a week with several events where there were opportunities for Happy Birthday being sung and goodies eaten.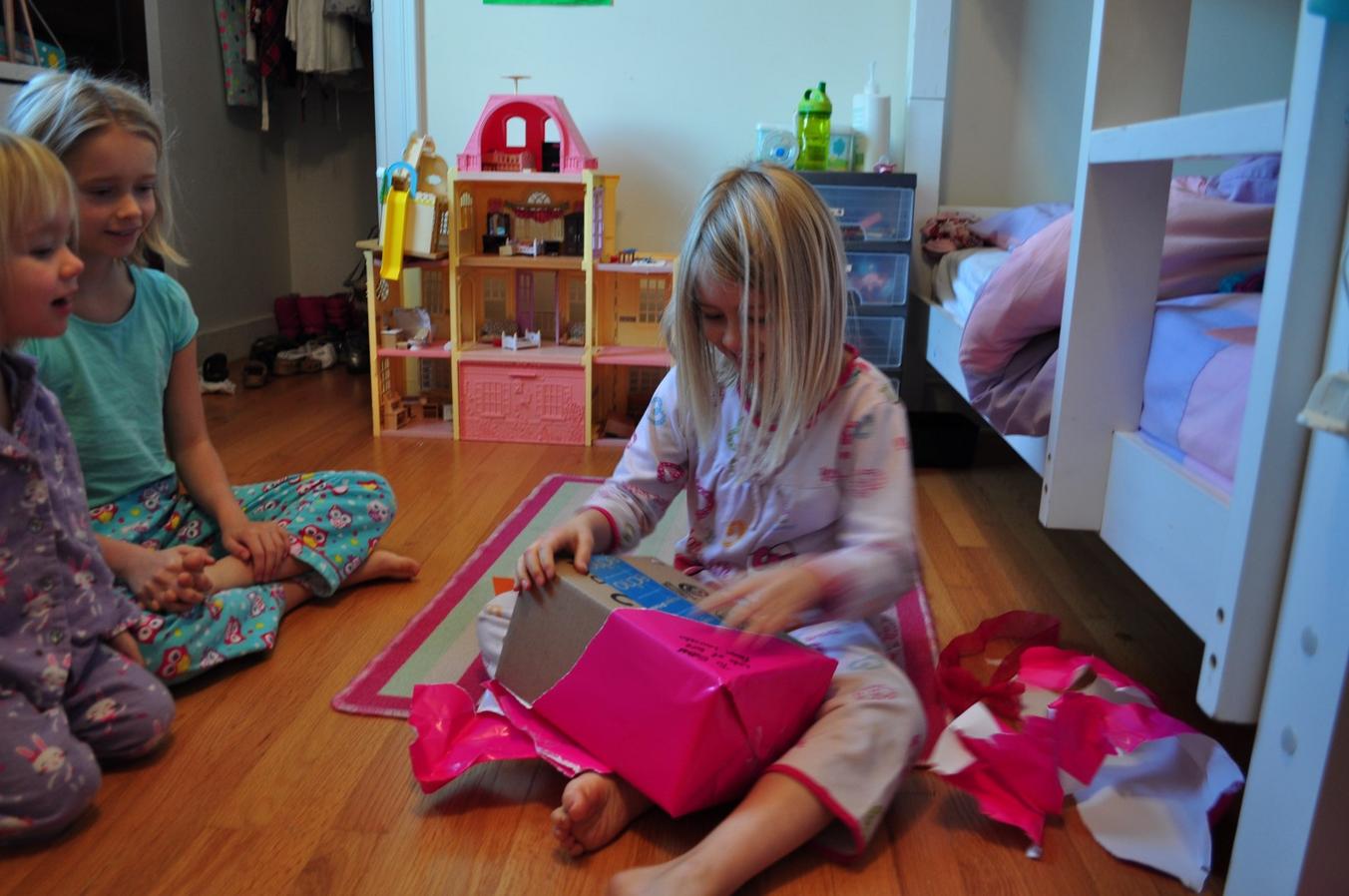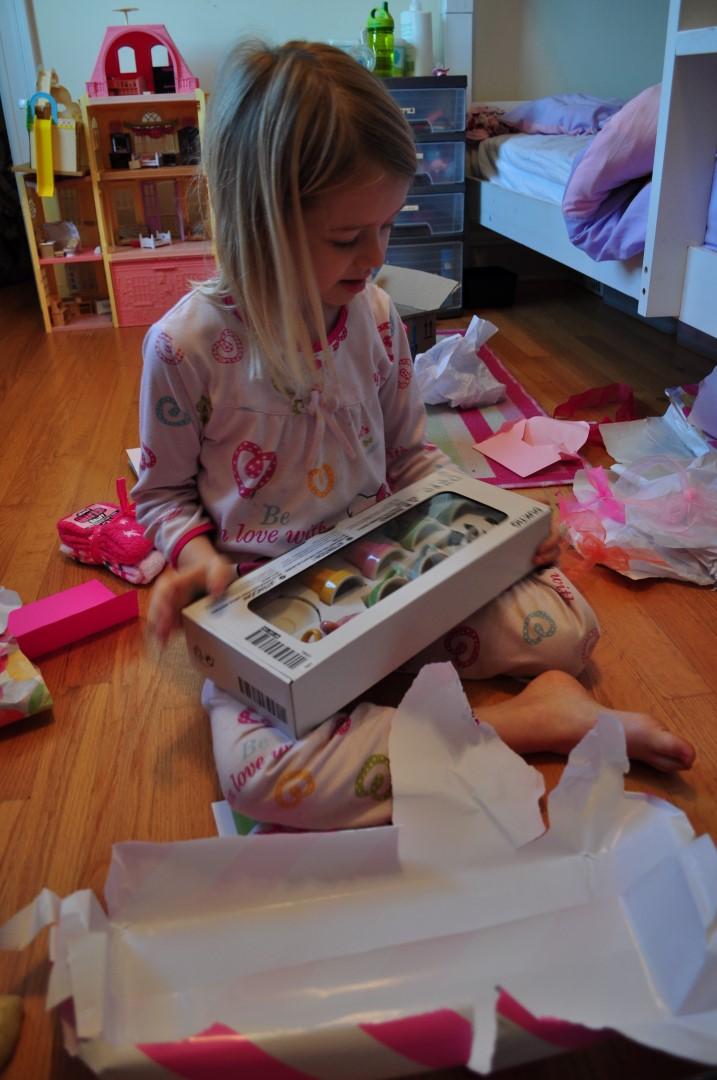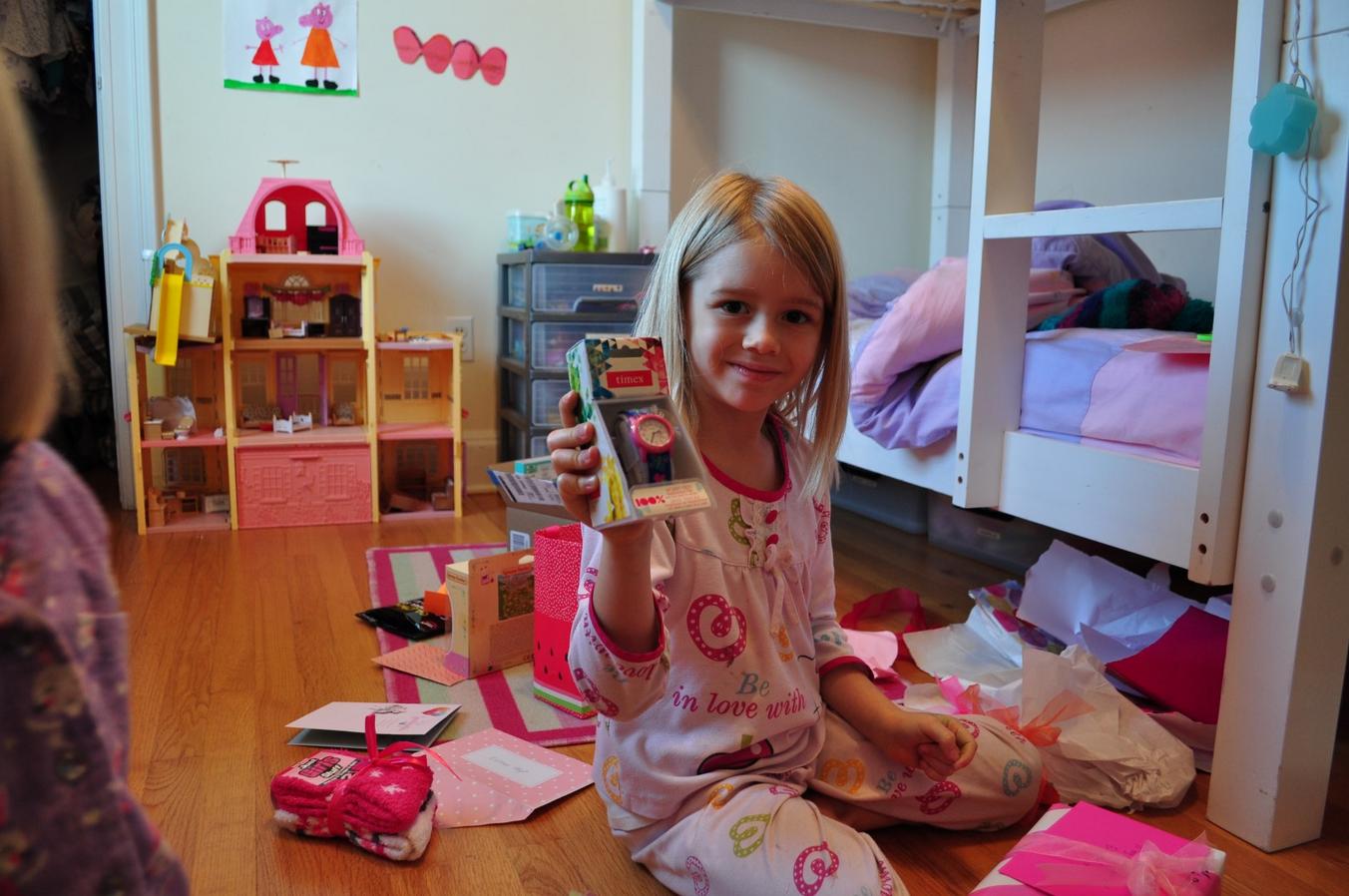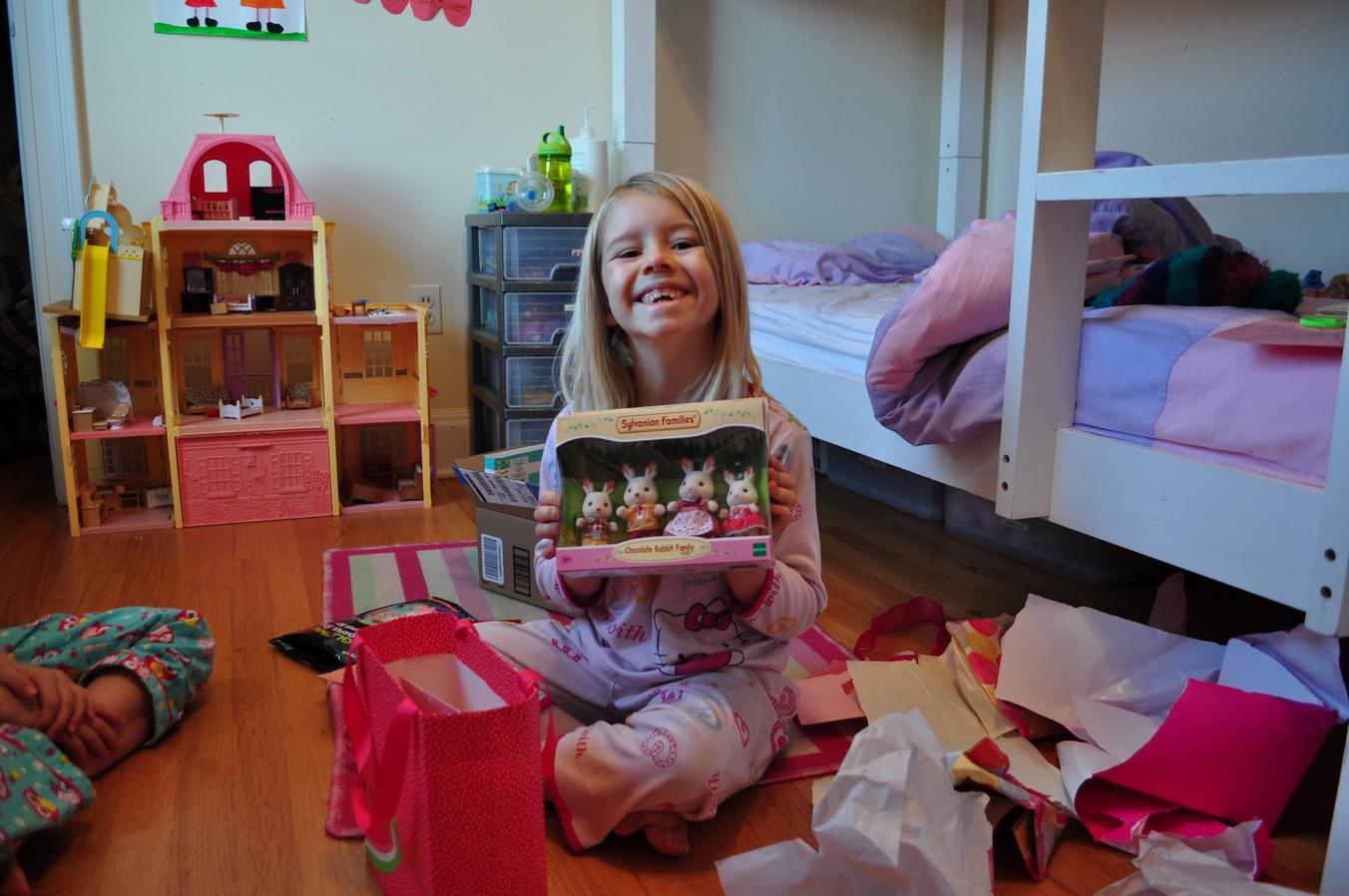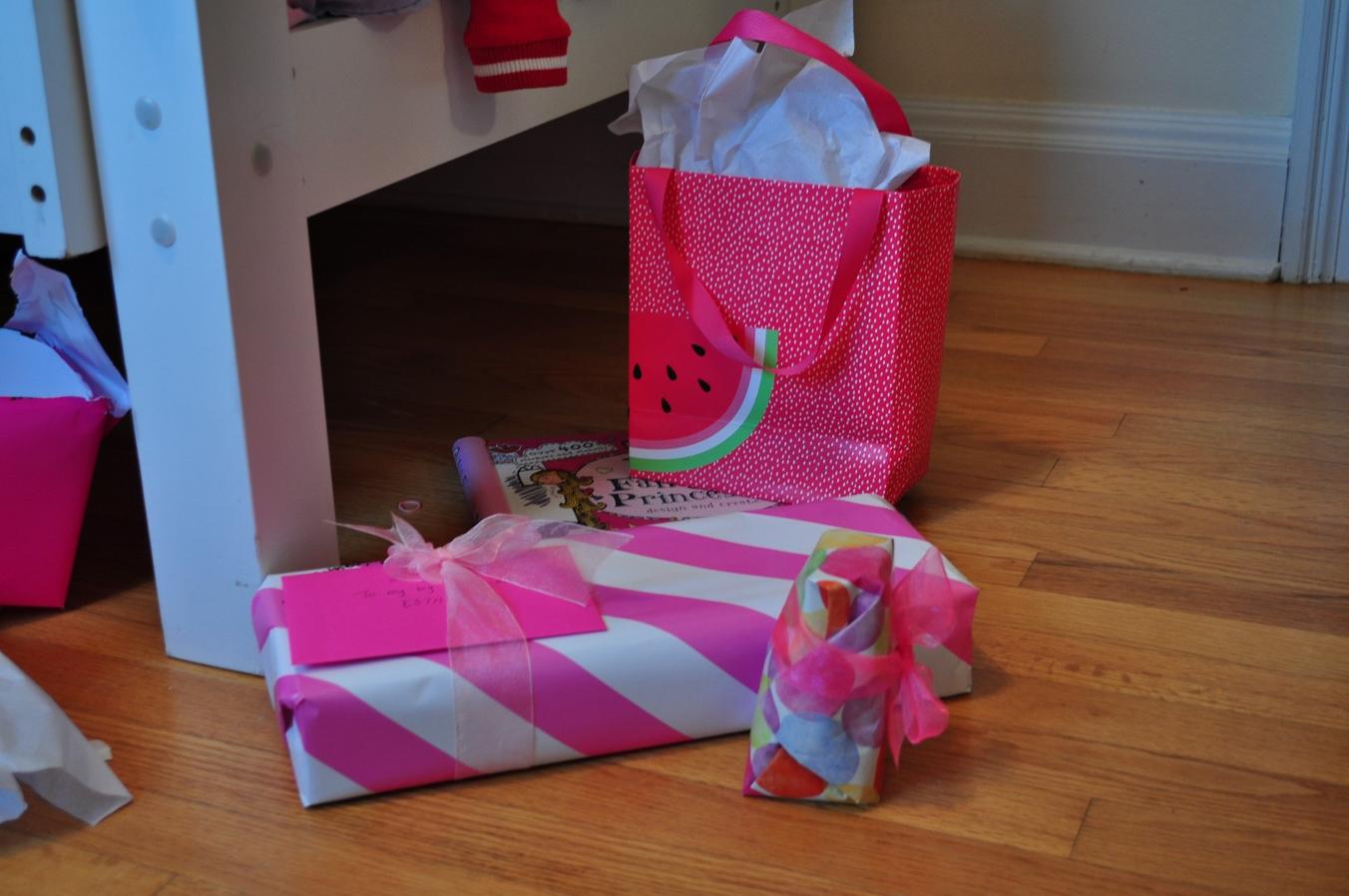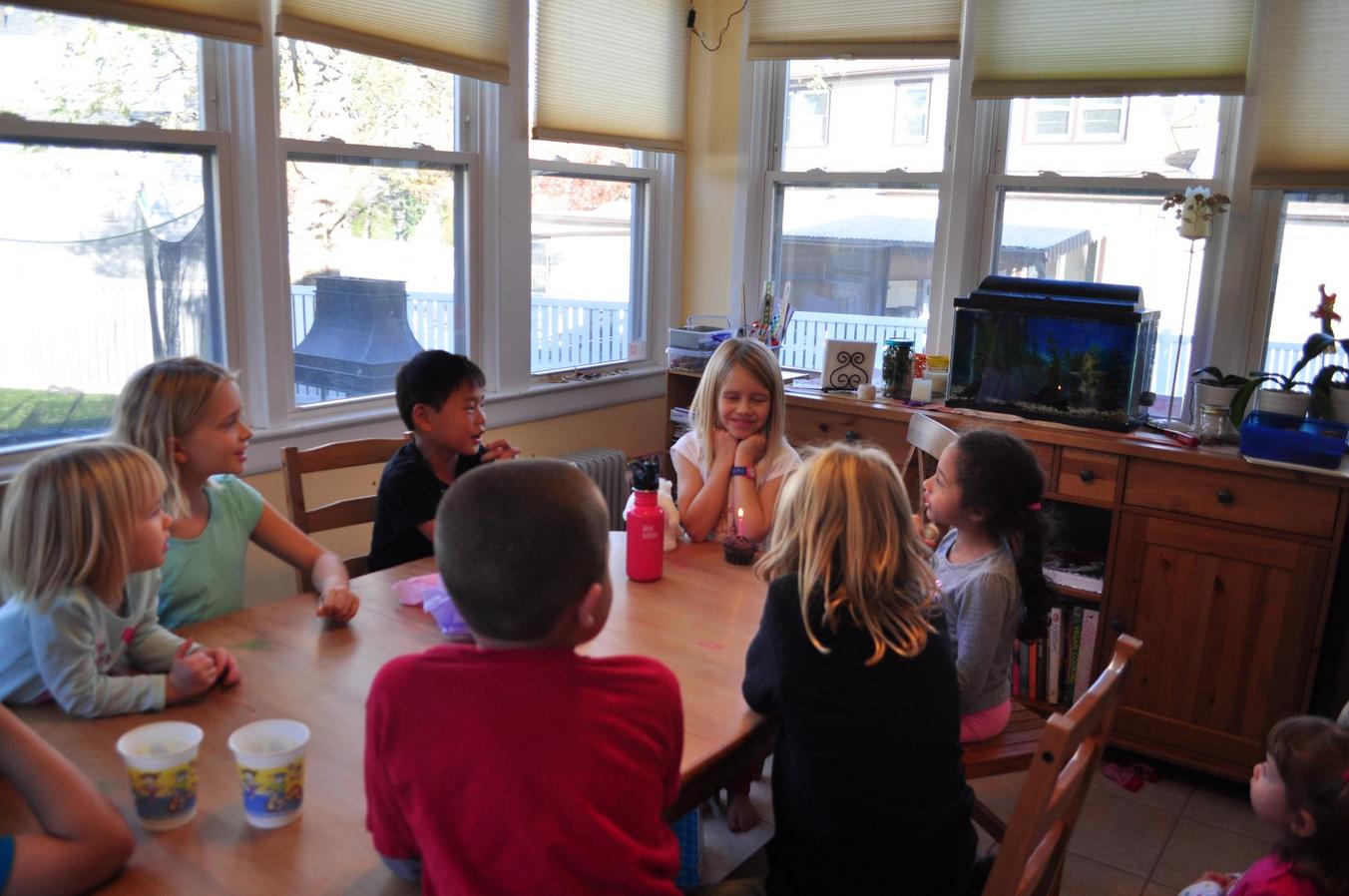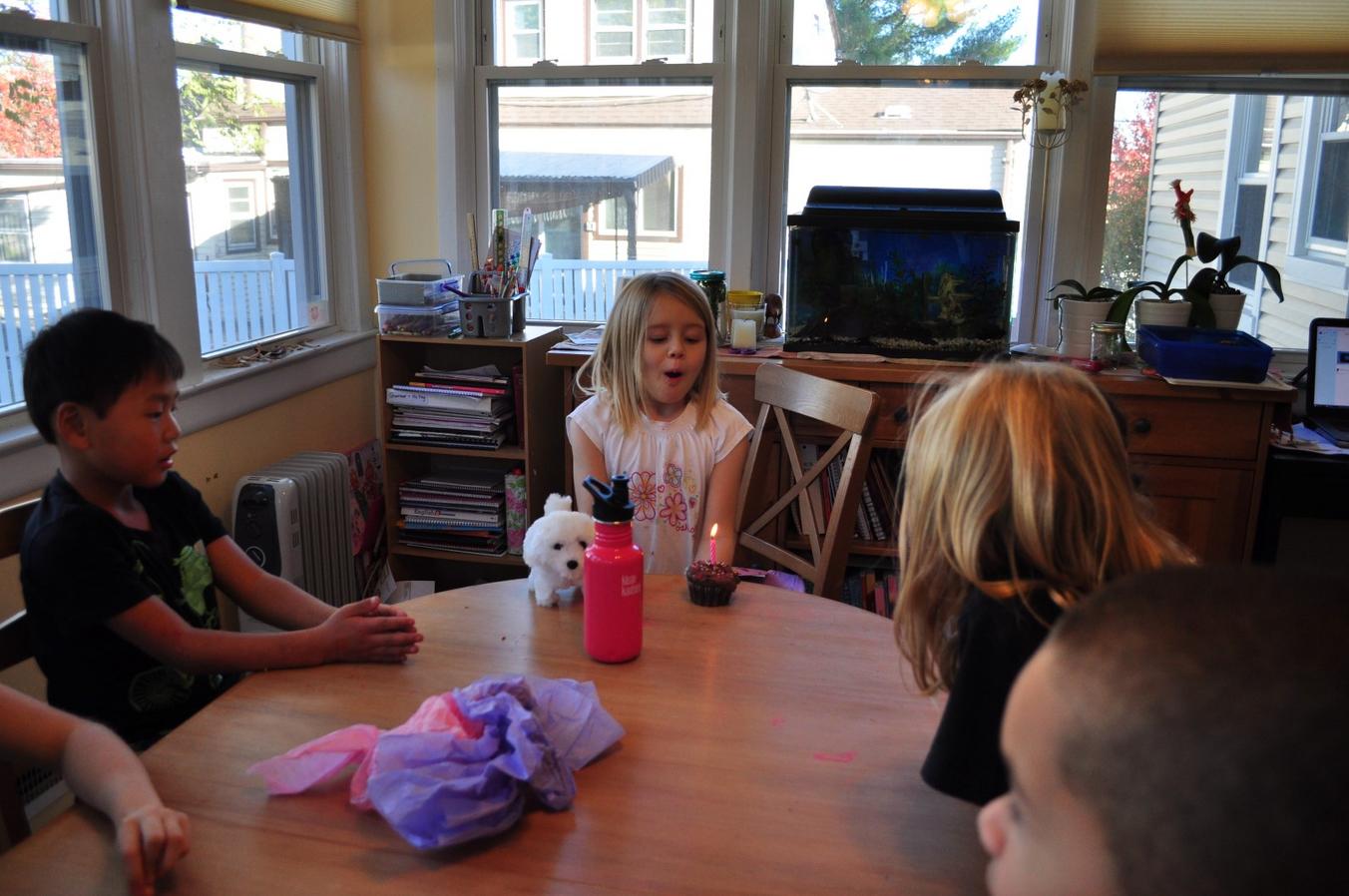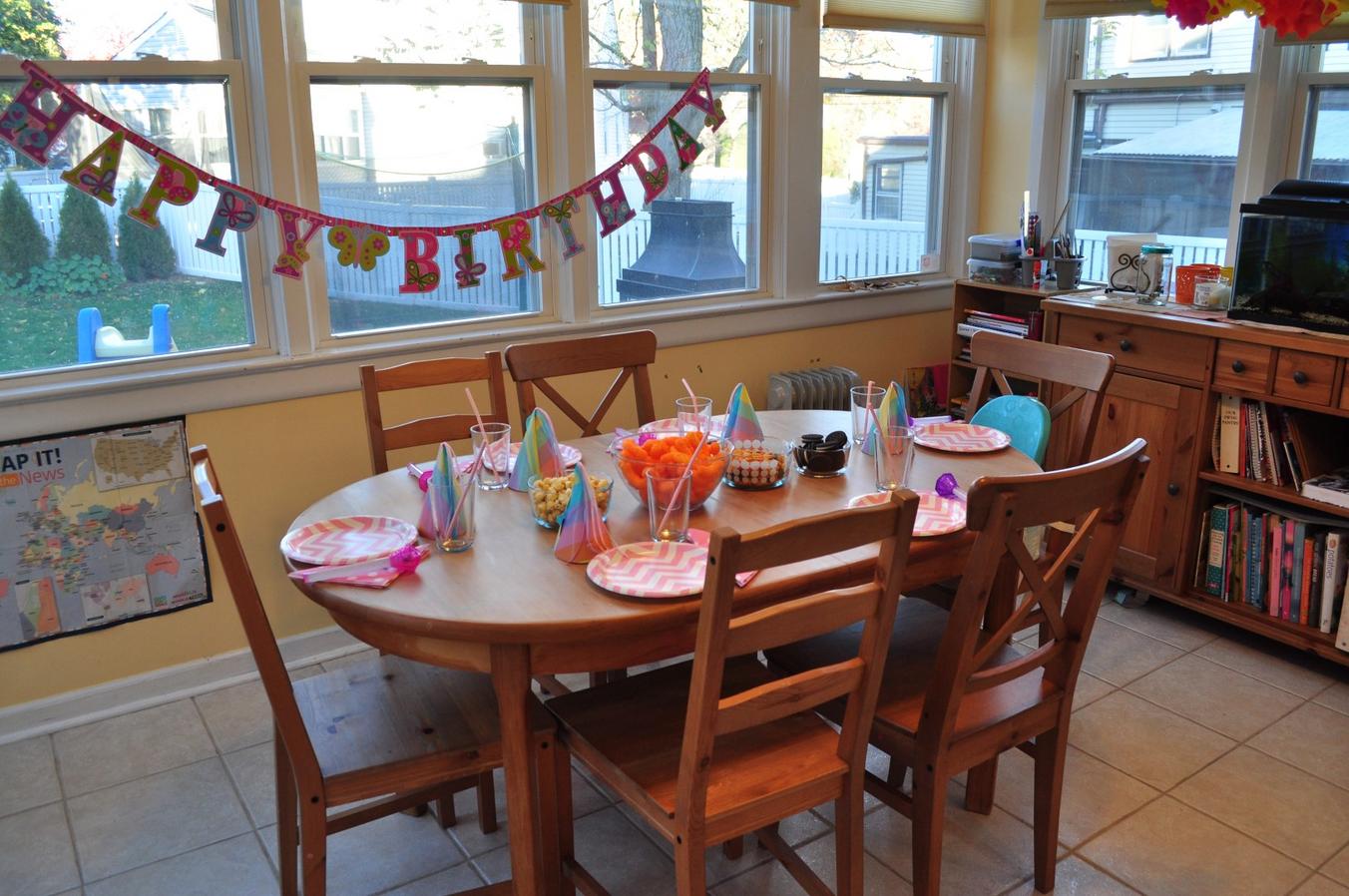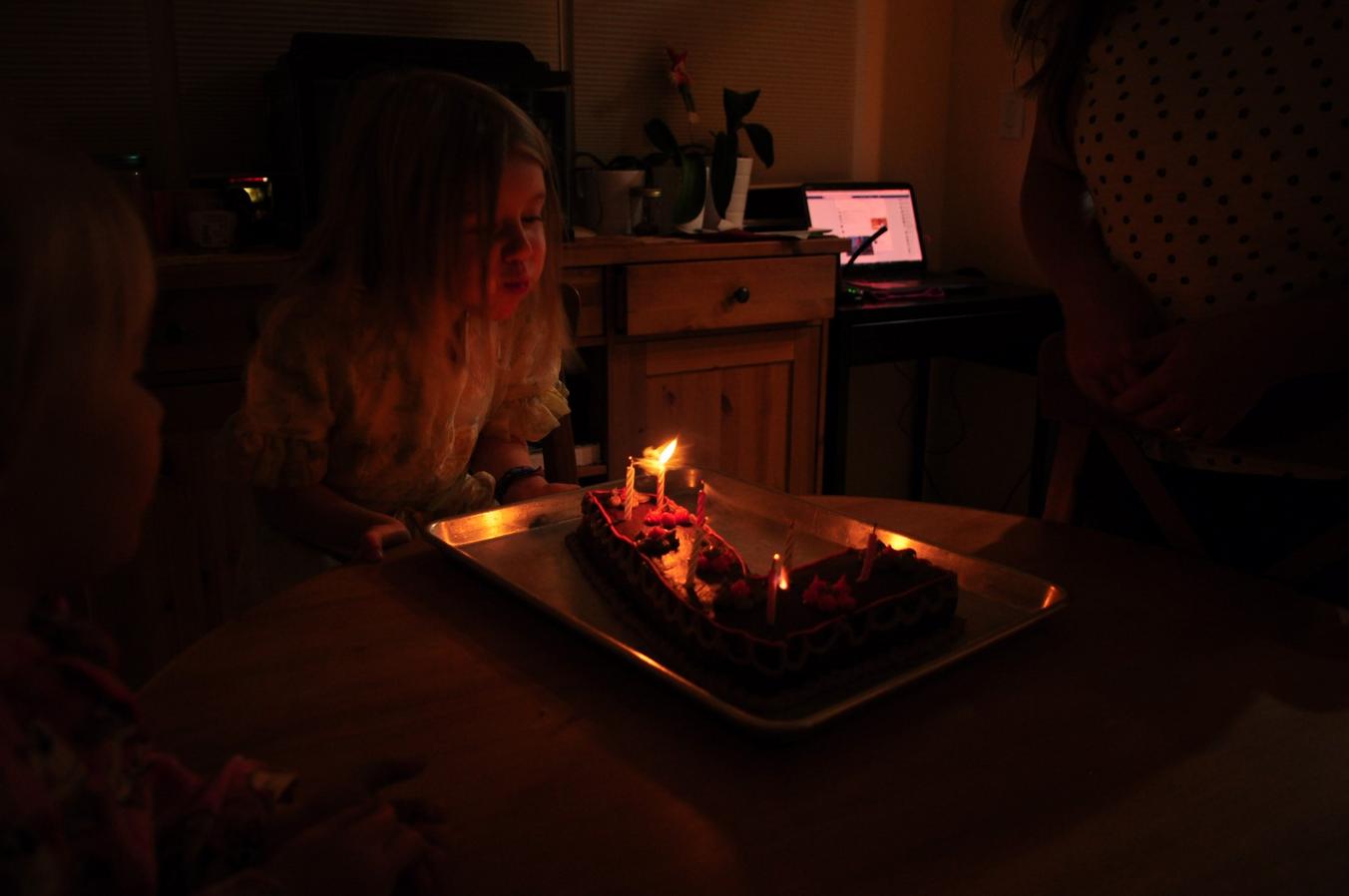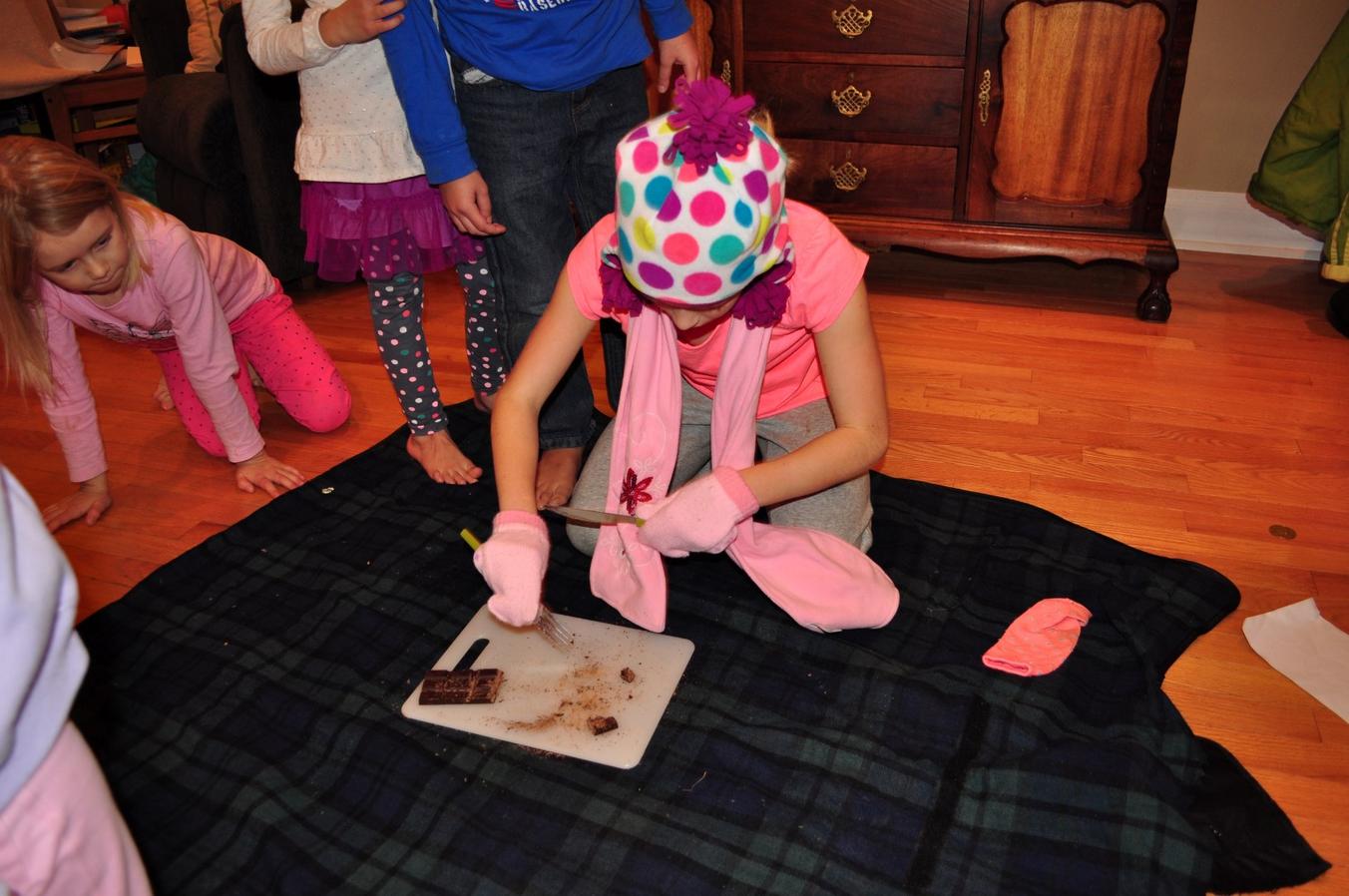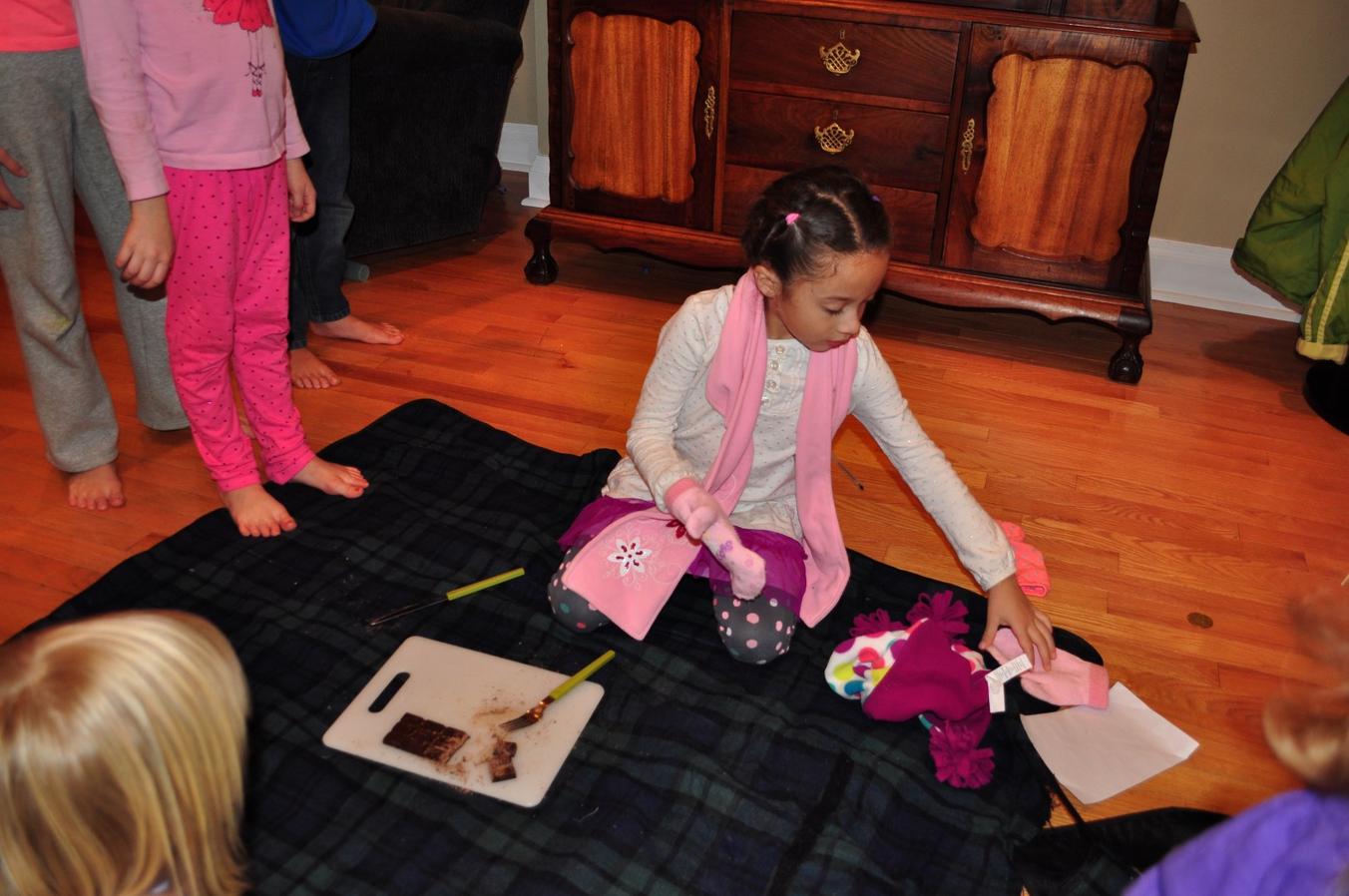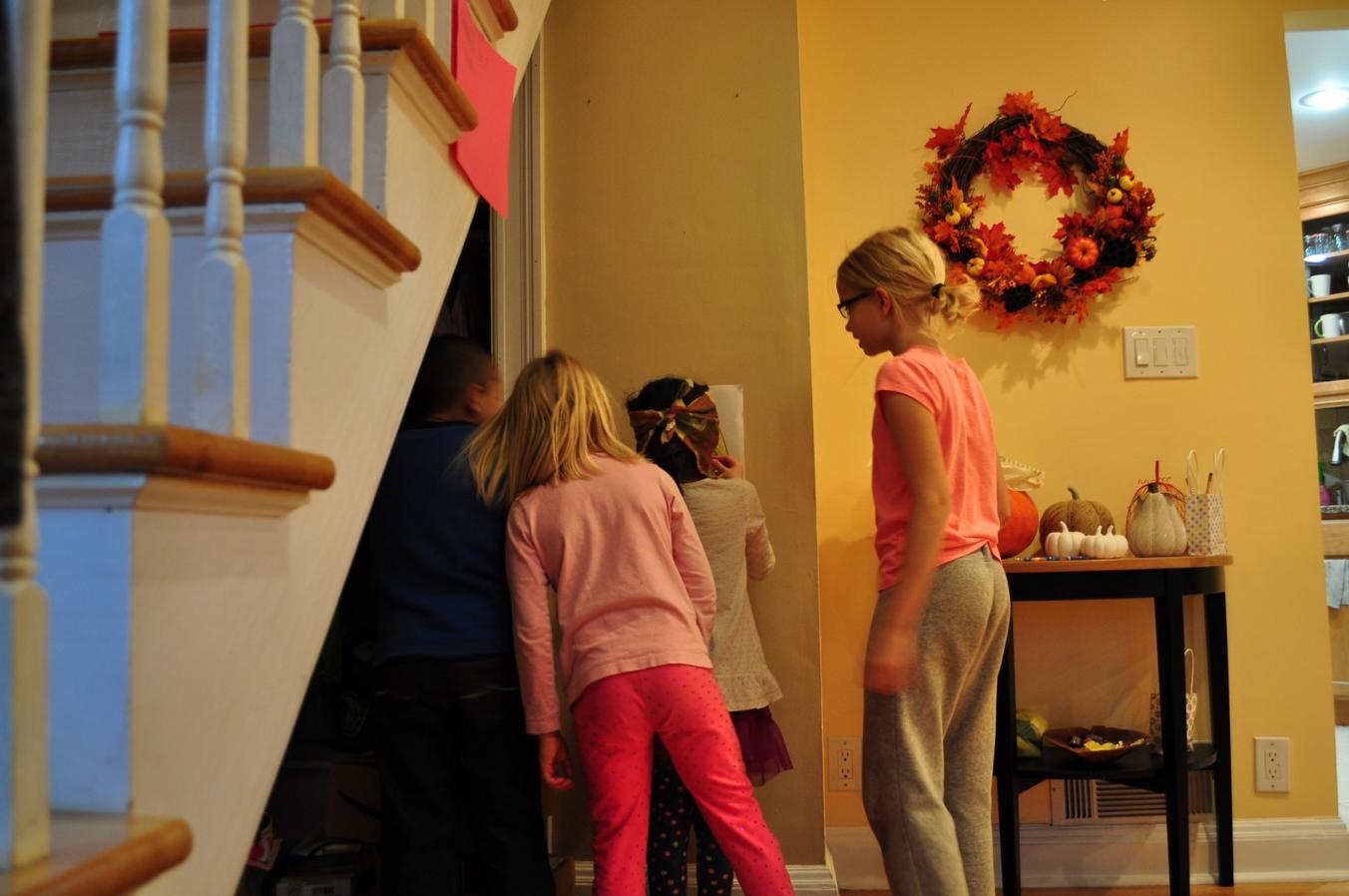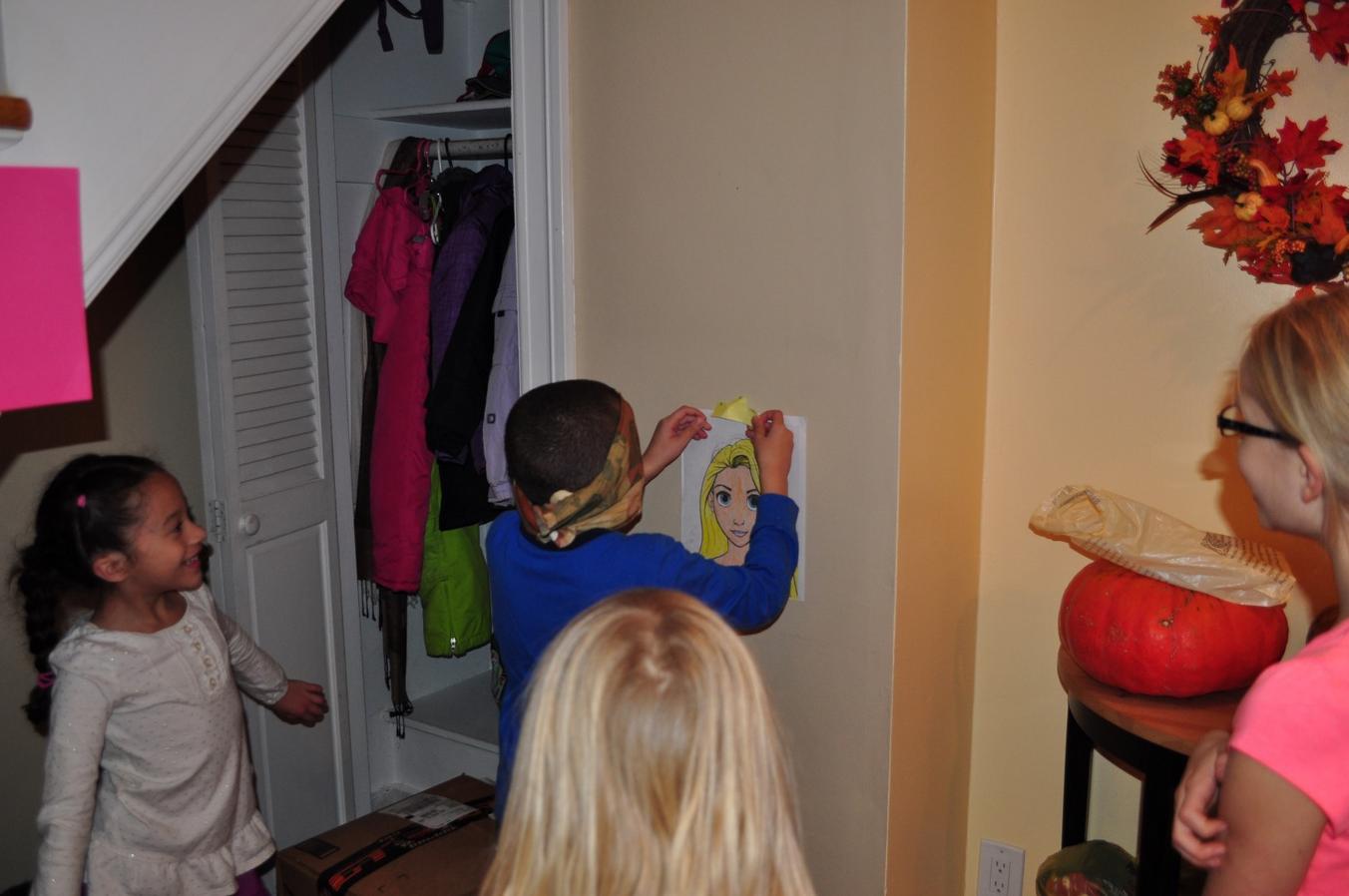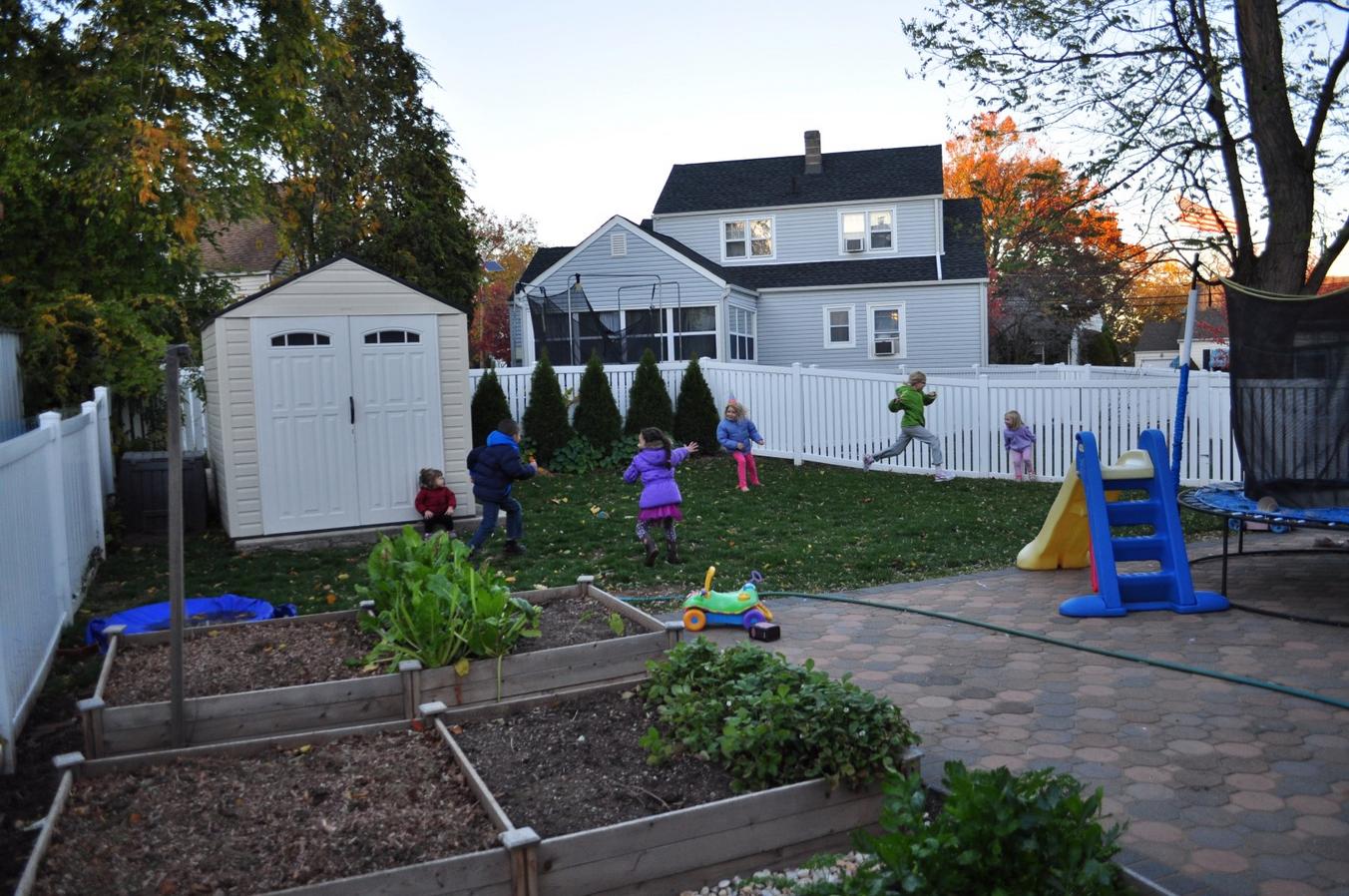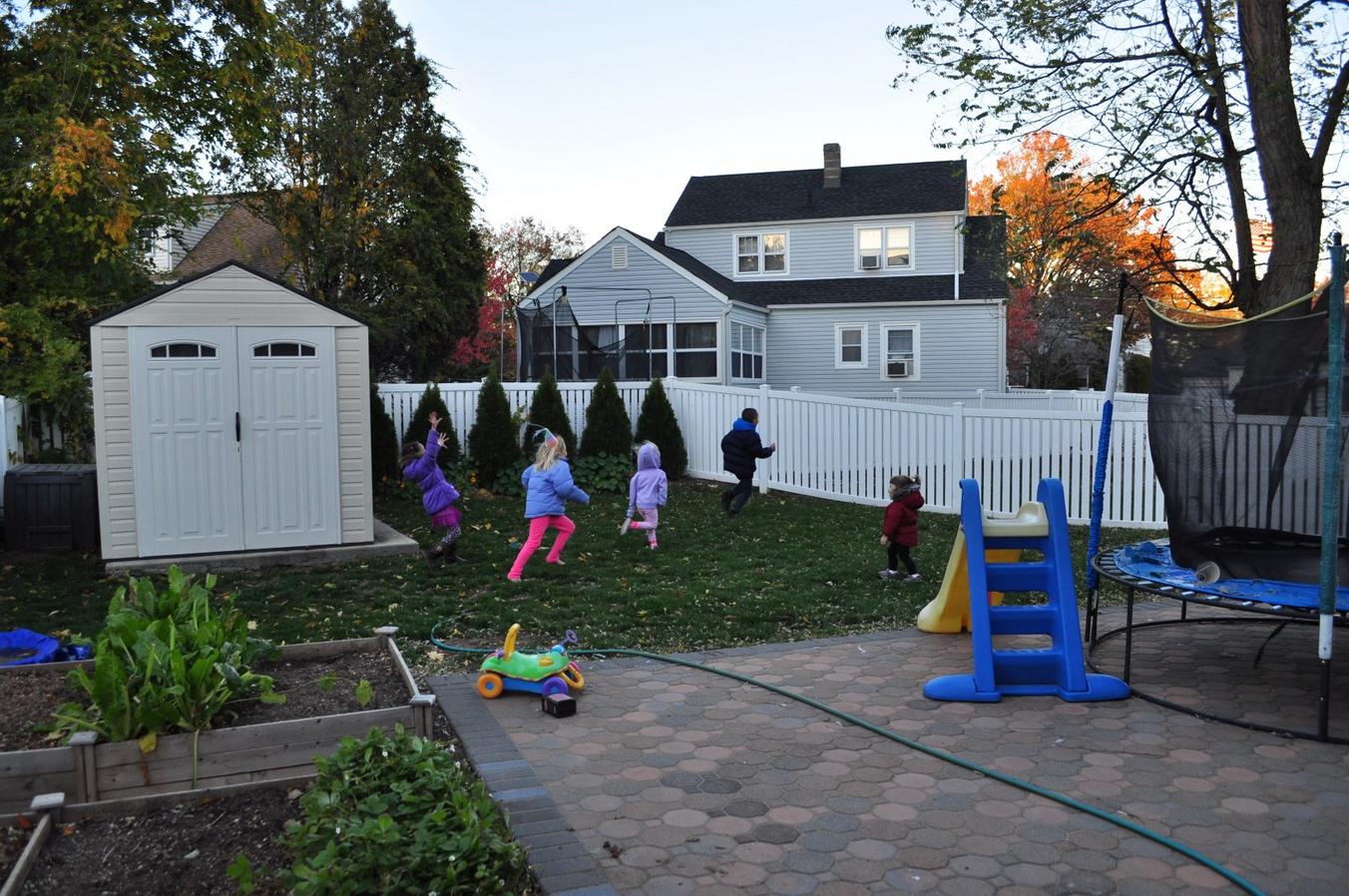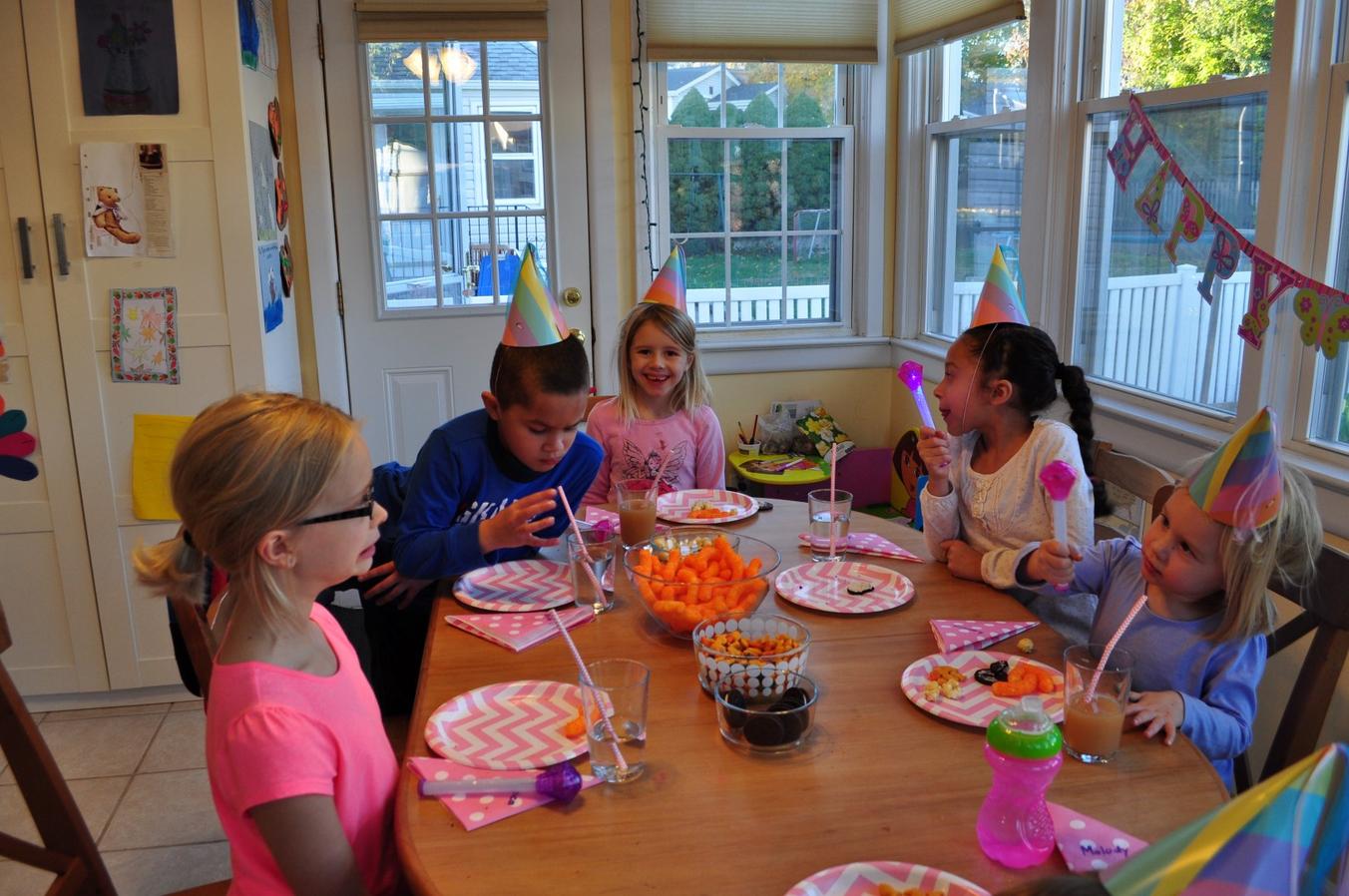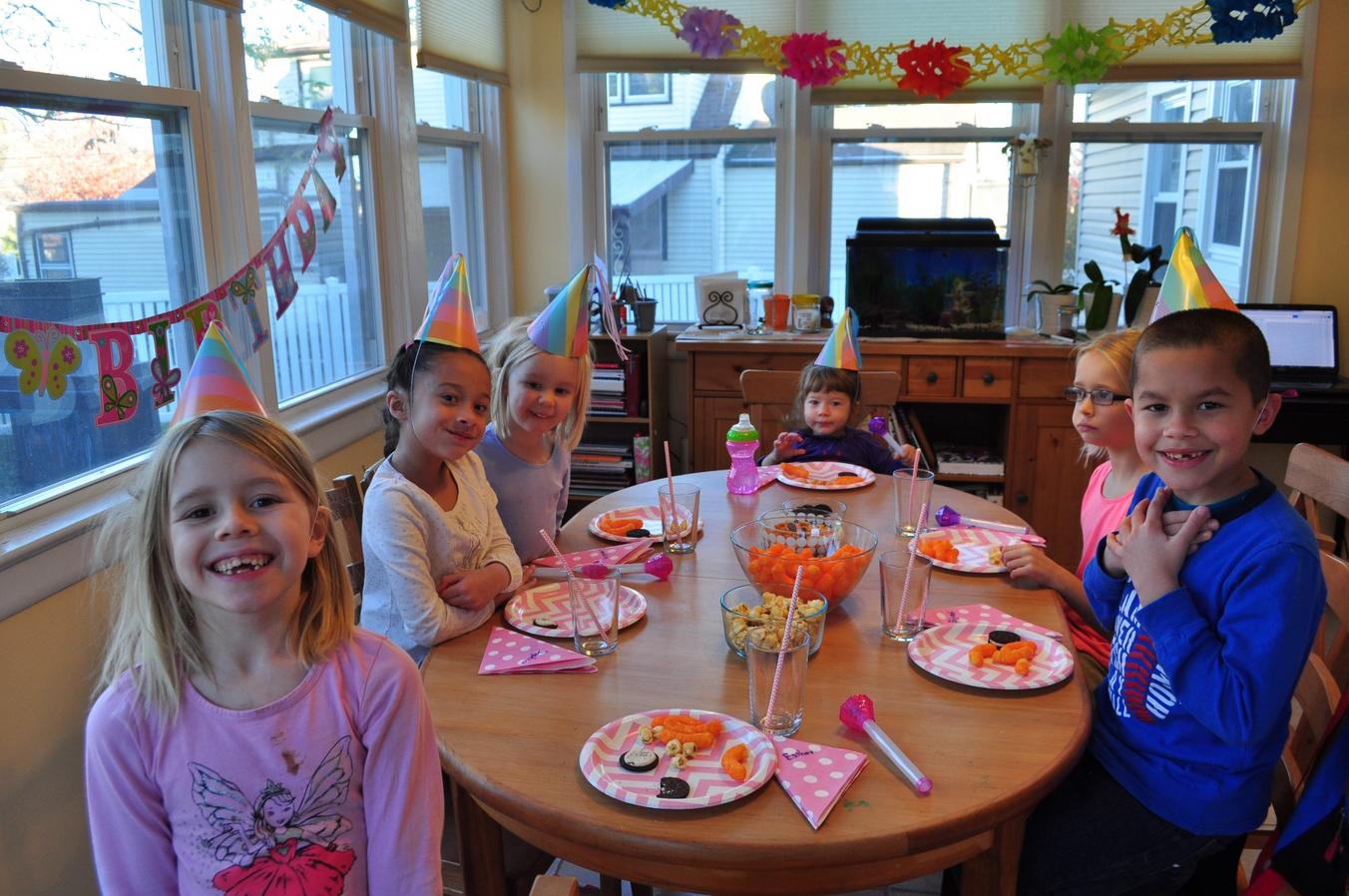 When the weather turns colder, there's nothing better than building a fort and eating a special morning tea in it, is there? And nothing gives you quite such cool static hair is a microfleece blanket, does it?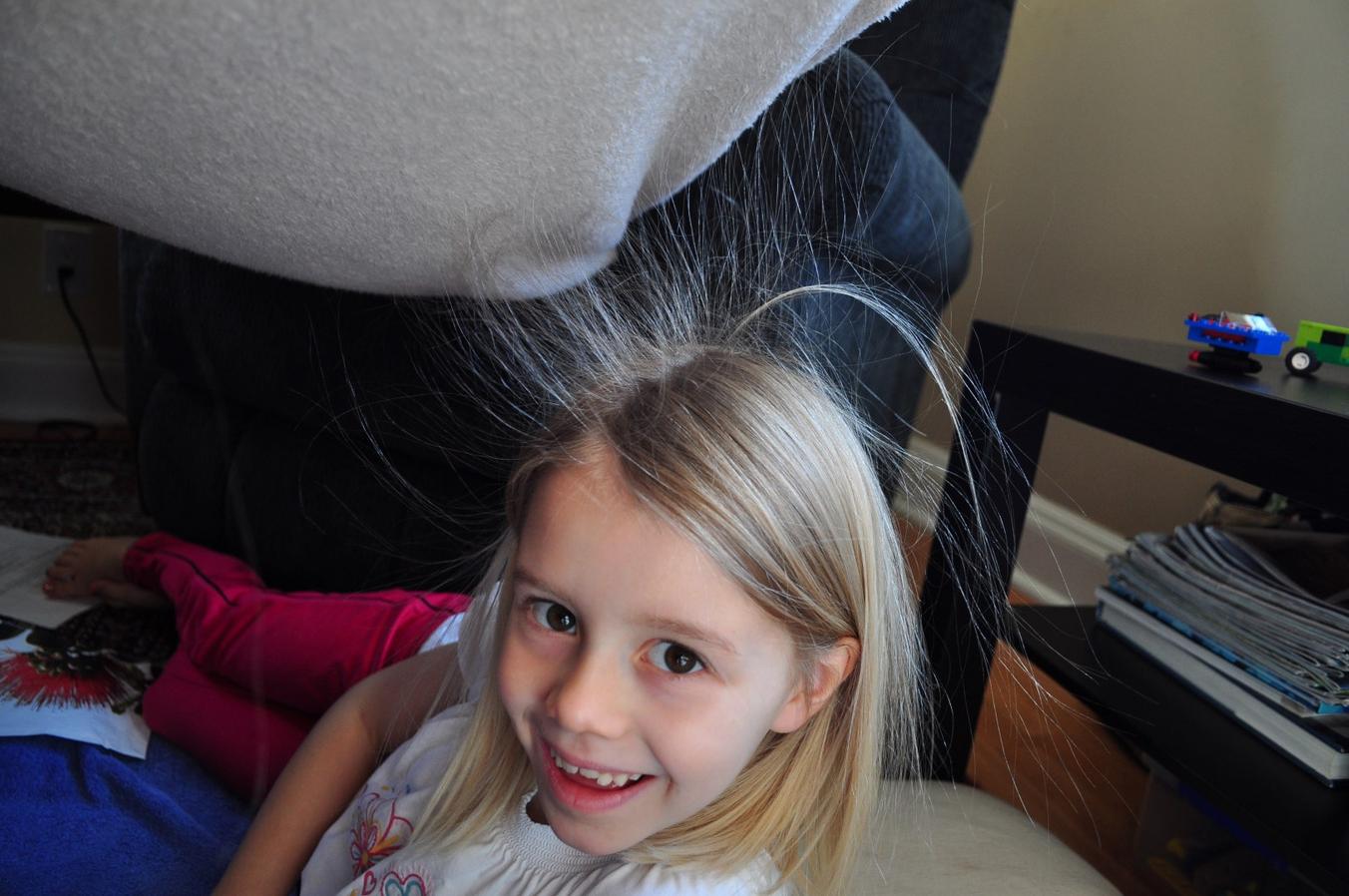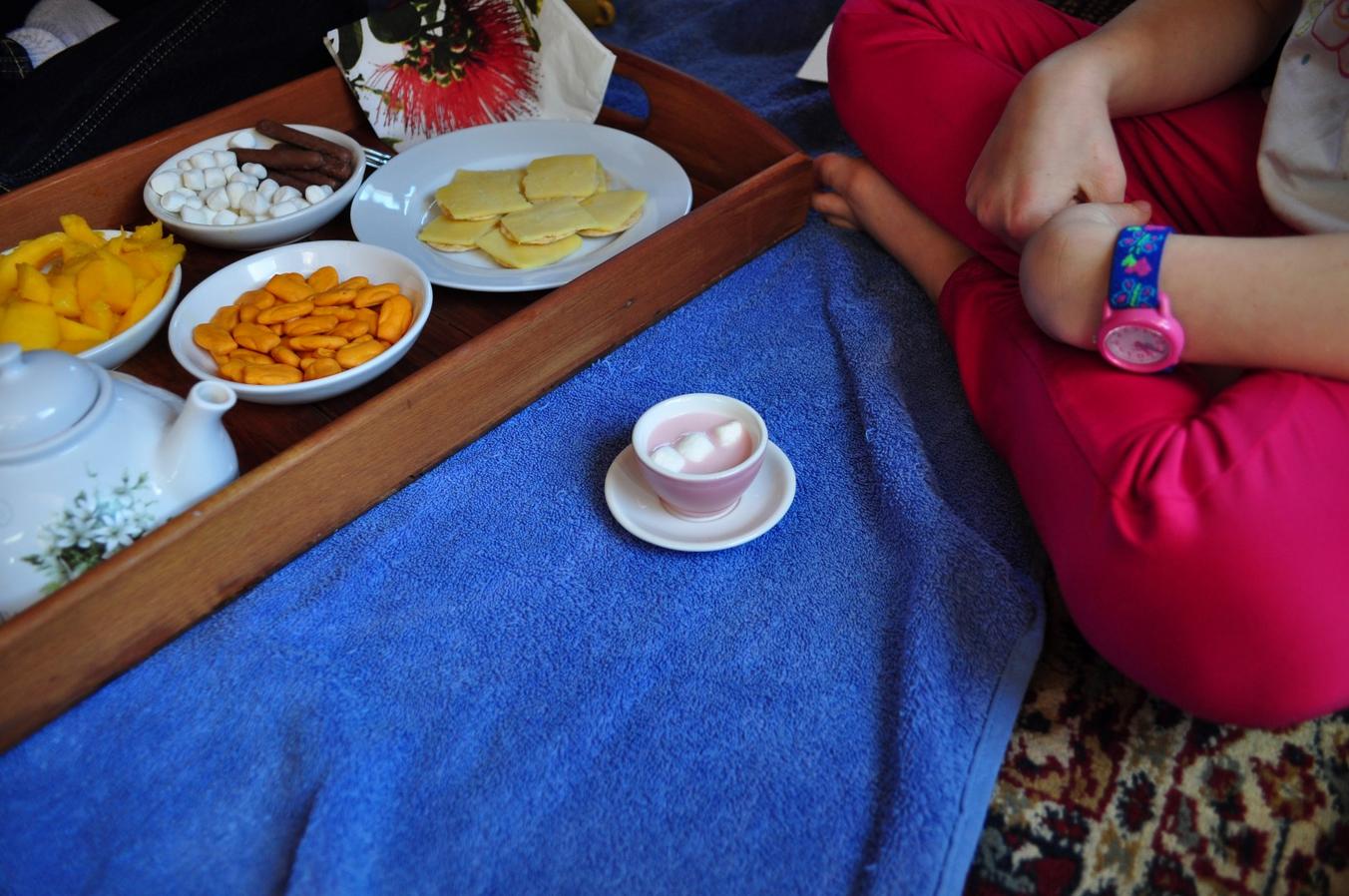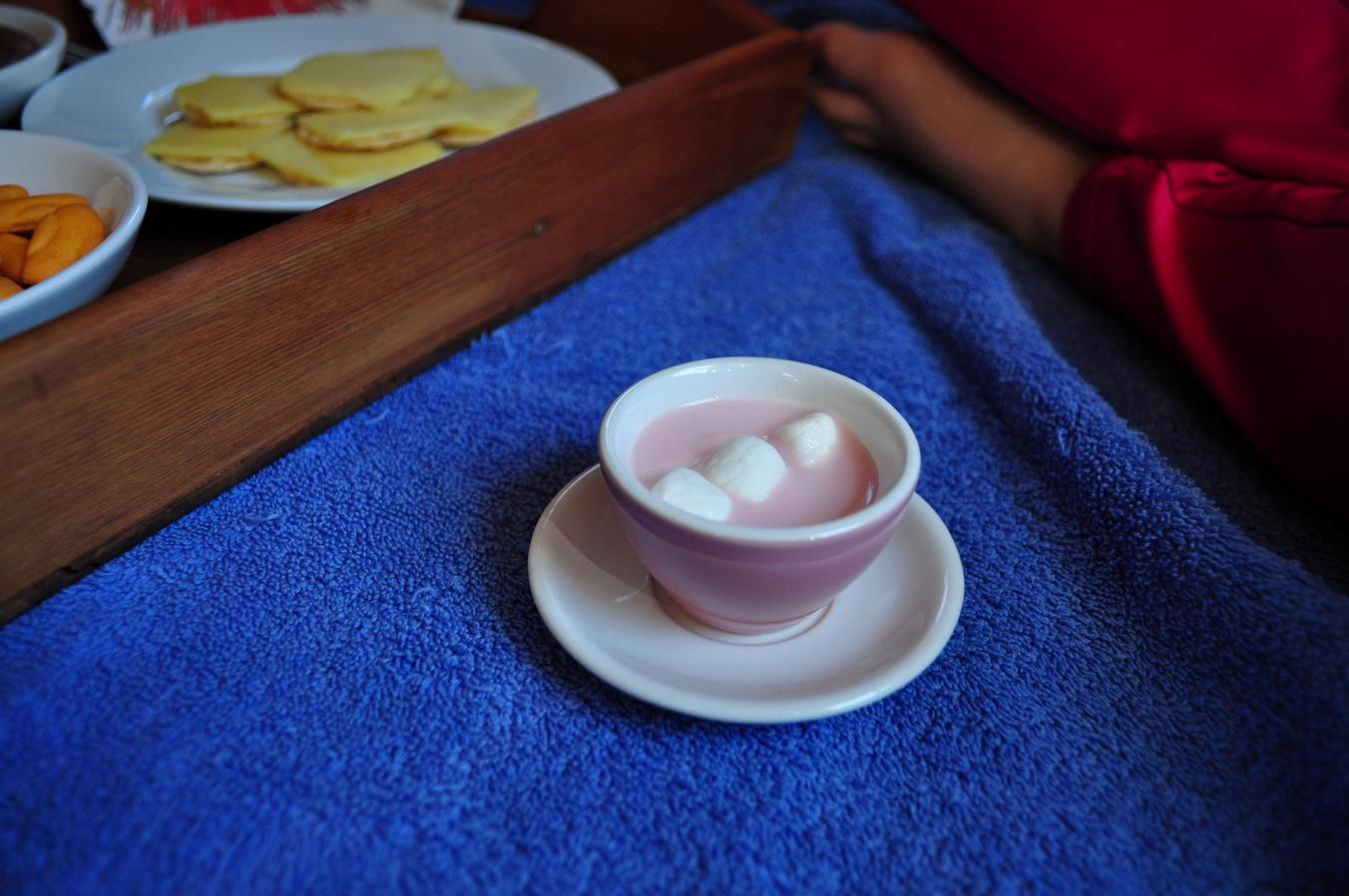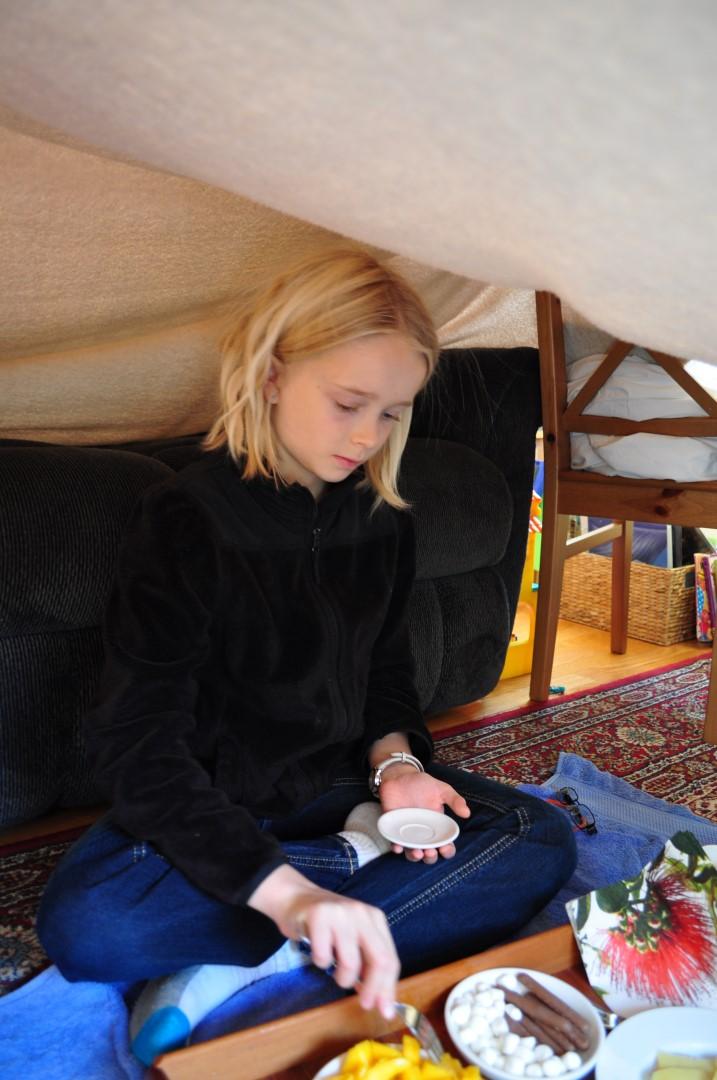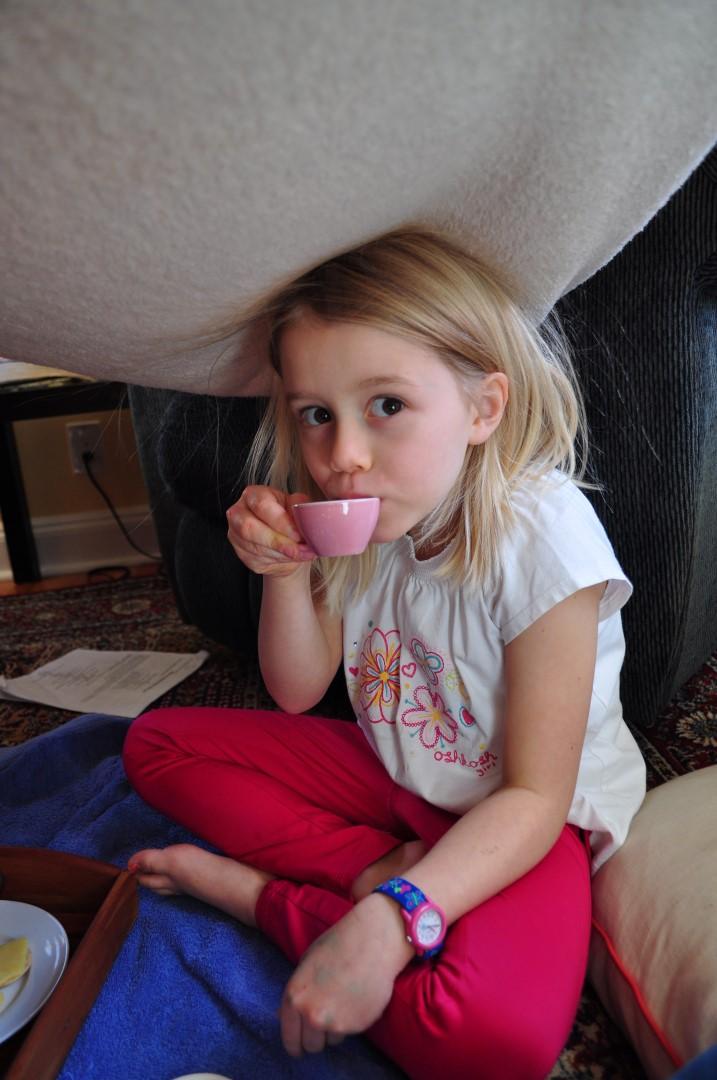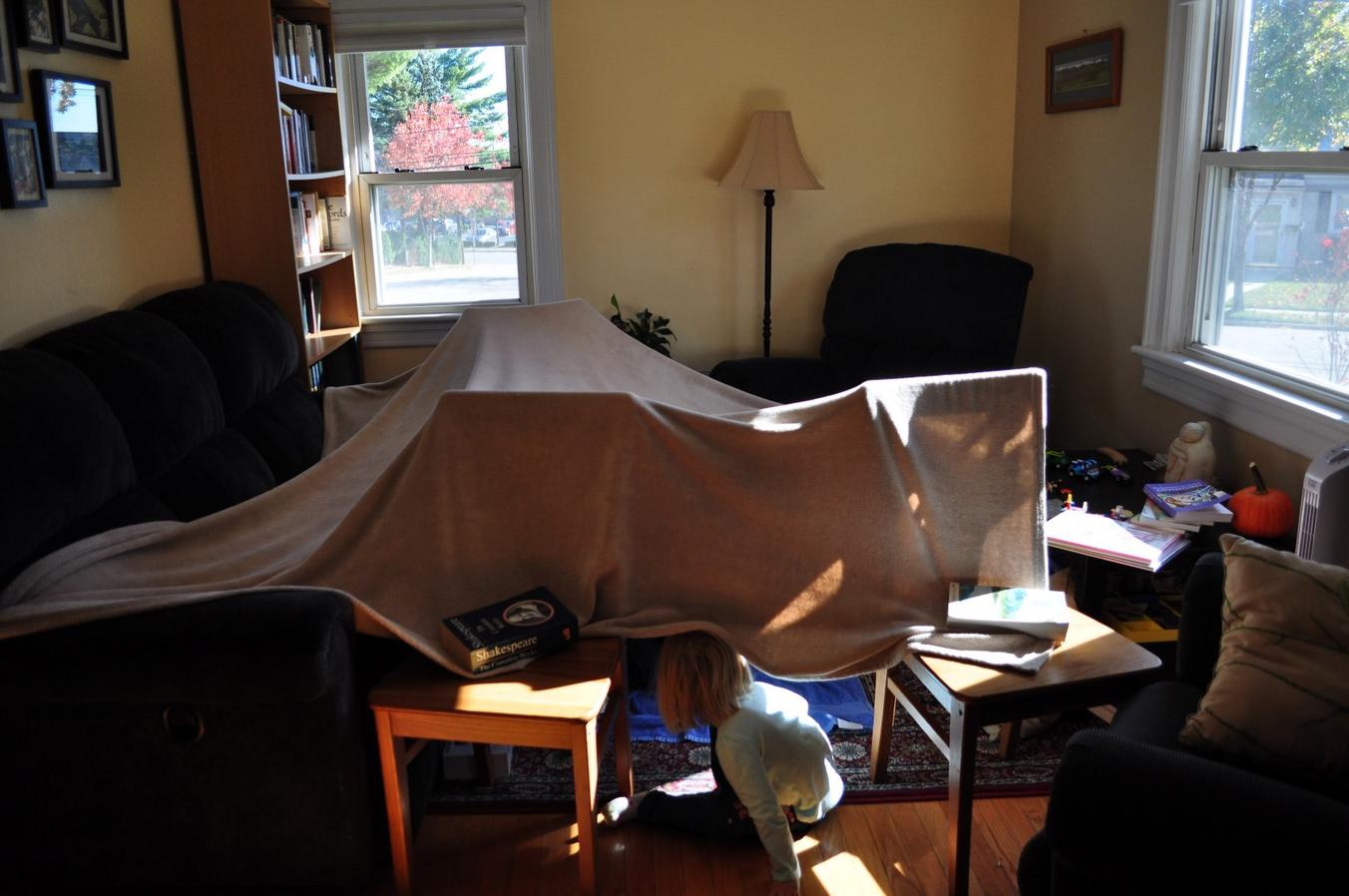 On the day of Esther's birthday, she and Marica were in a CYT showcase. They had been attending this theater class for a couple of months and both loved it. Esther really surprised me by being confident, clear and loud up on stage — not a hint of being timid! I was super proud of them both.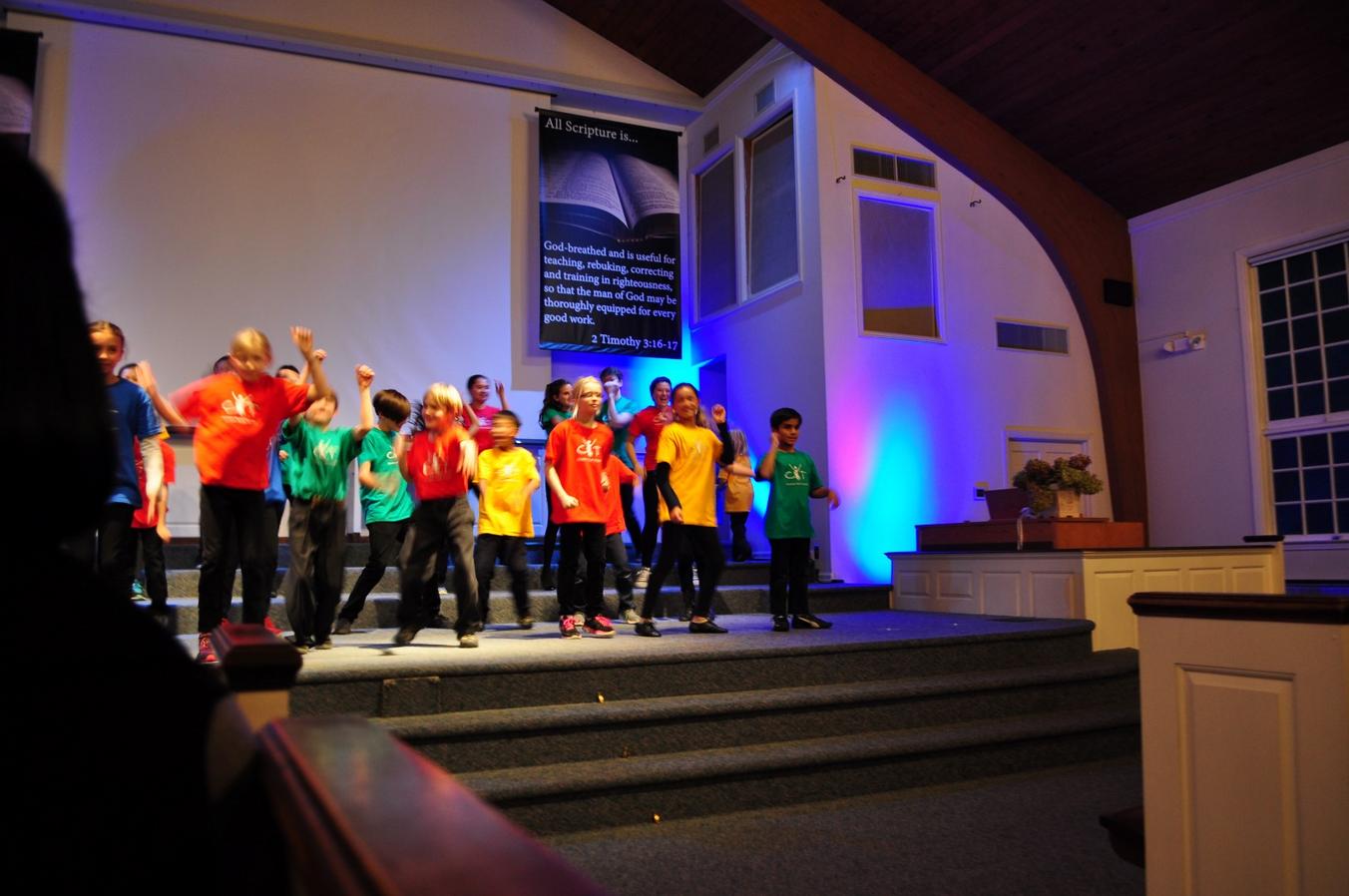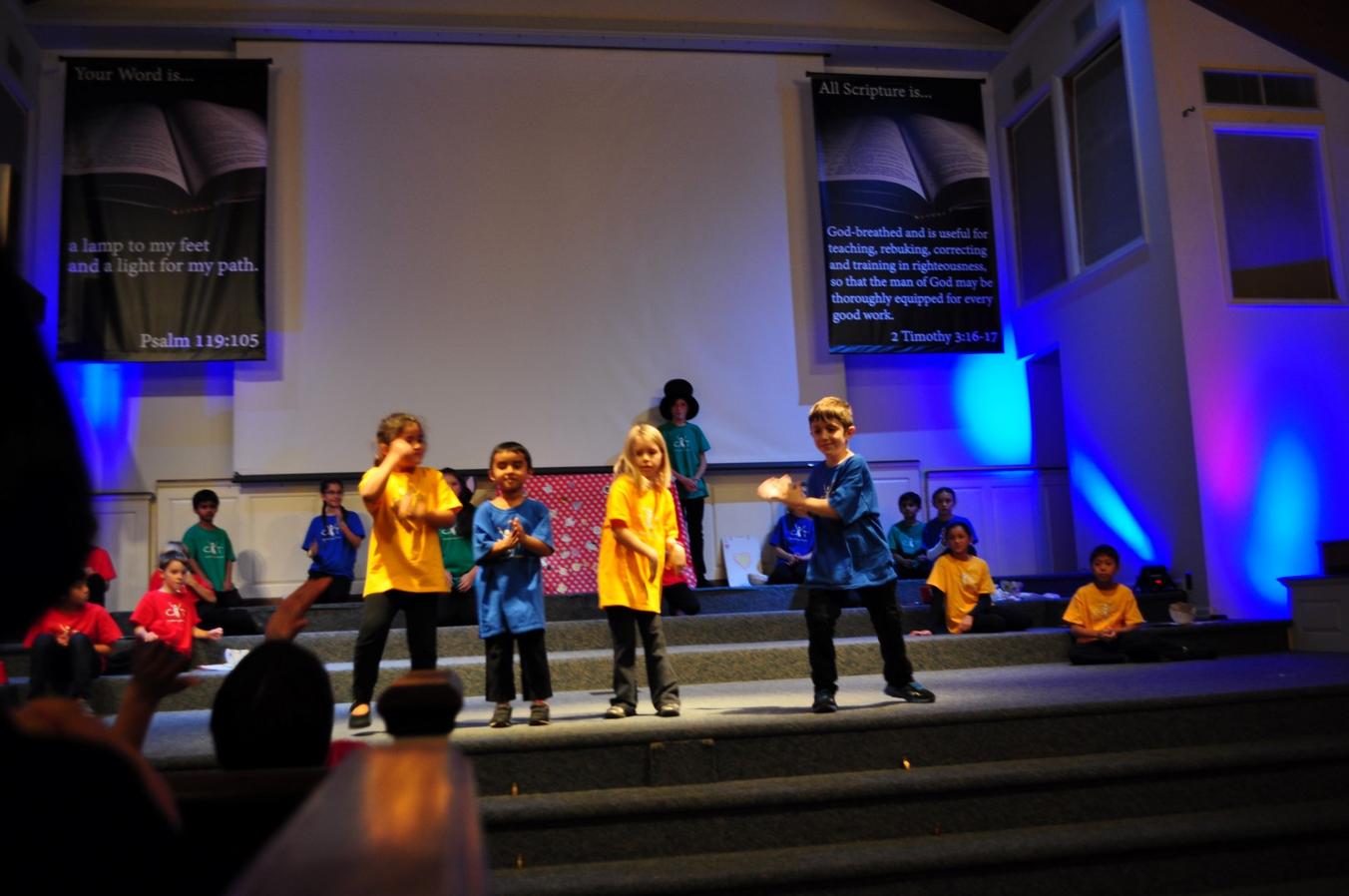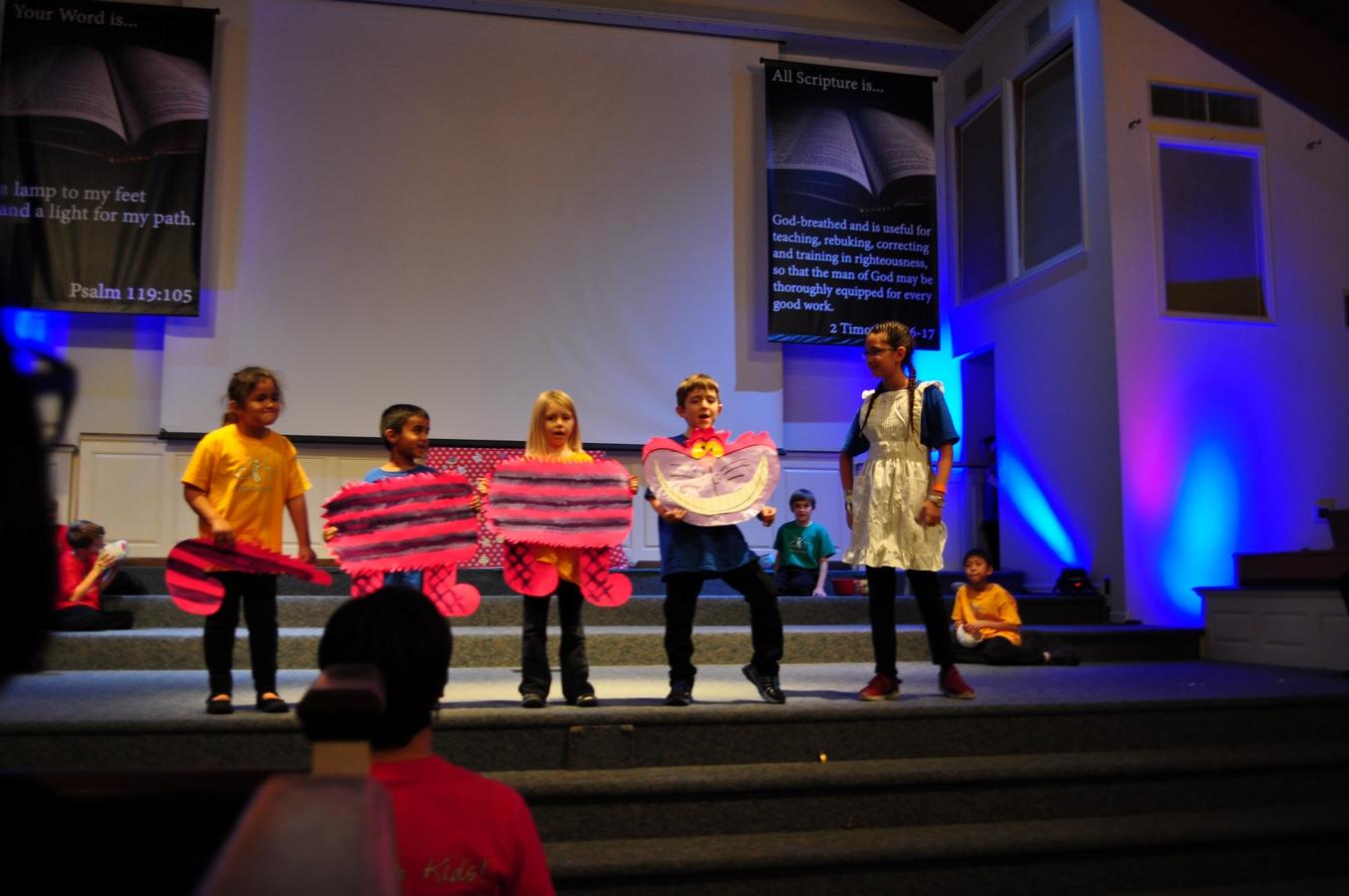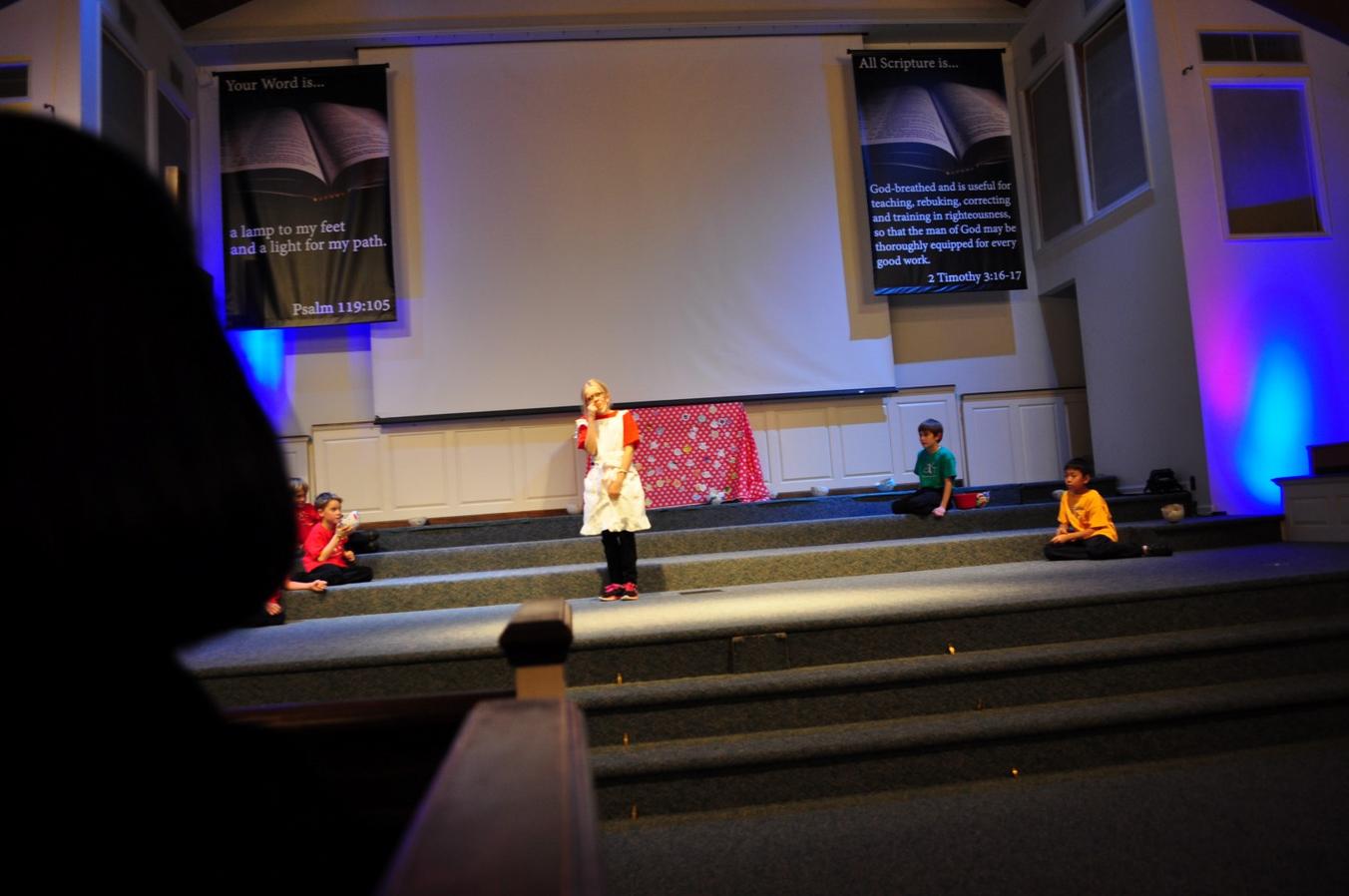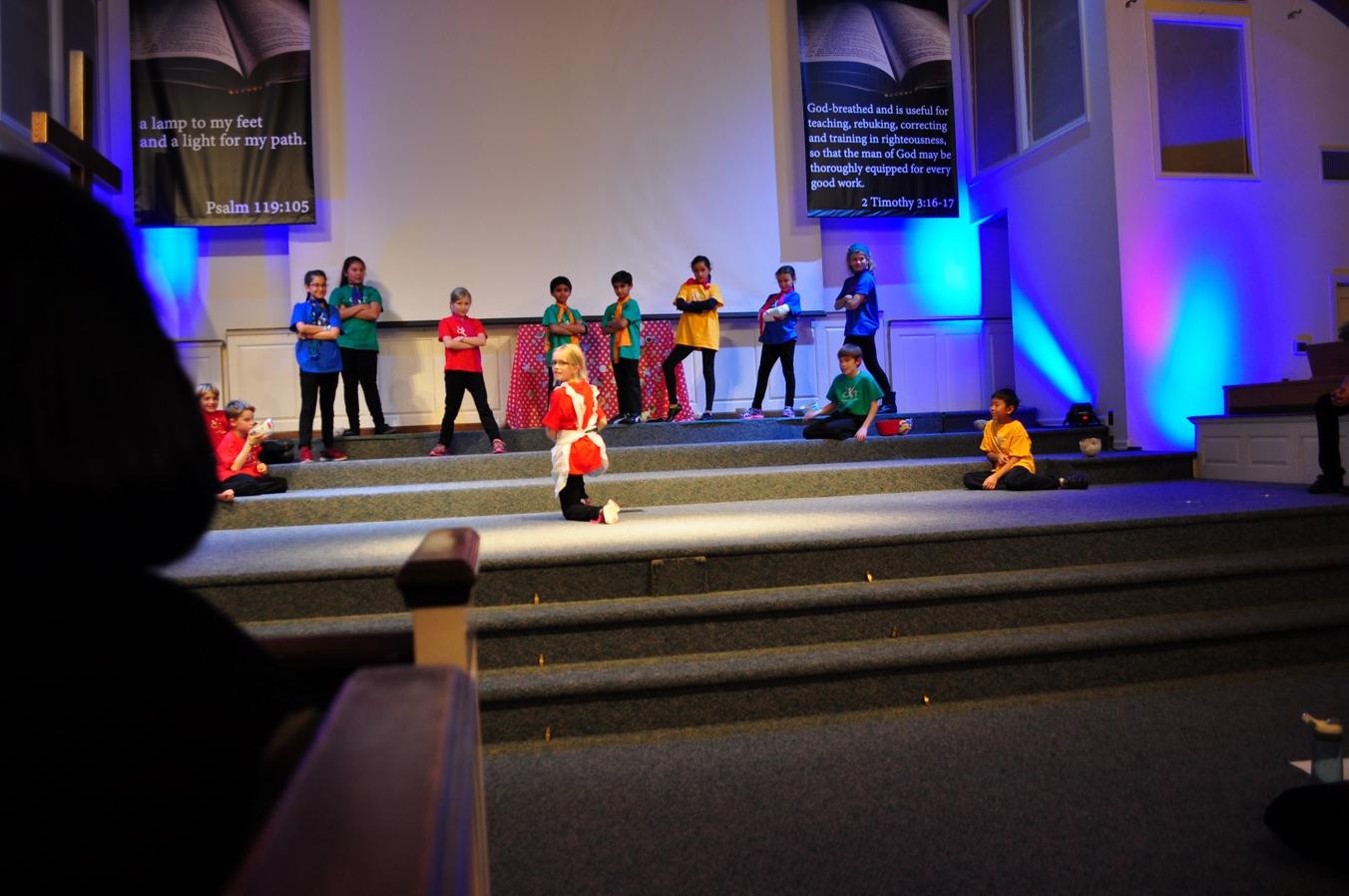 When we go to the library, Marica usually gets a couple of cookbooks out. She decided she wanted to make a three course meal all by herself, and did a great job! We had Caprese Salad for appetizer, lamb stew with garlic bread for the main, and banana with a berry sauce for dessert. It was all delicious. Now, how to figure out to get her to cook more often…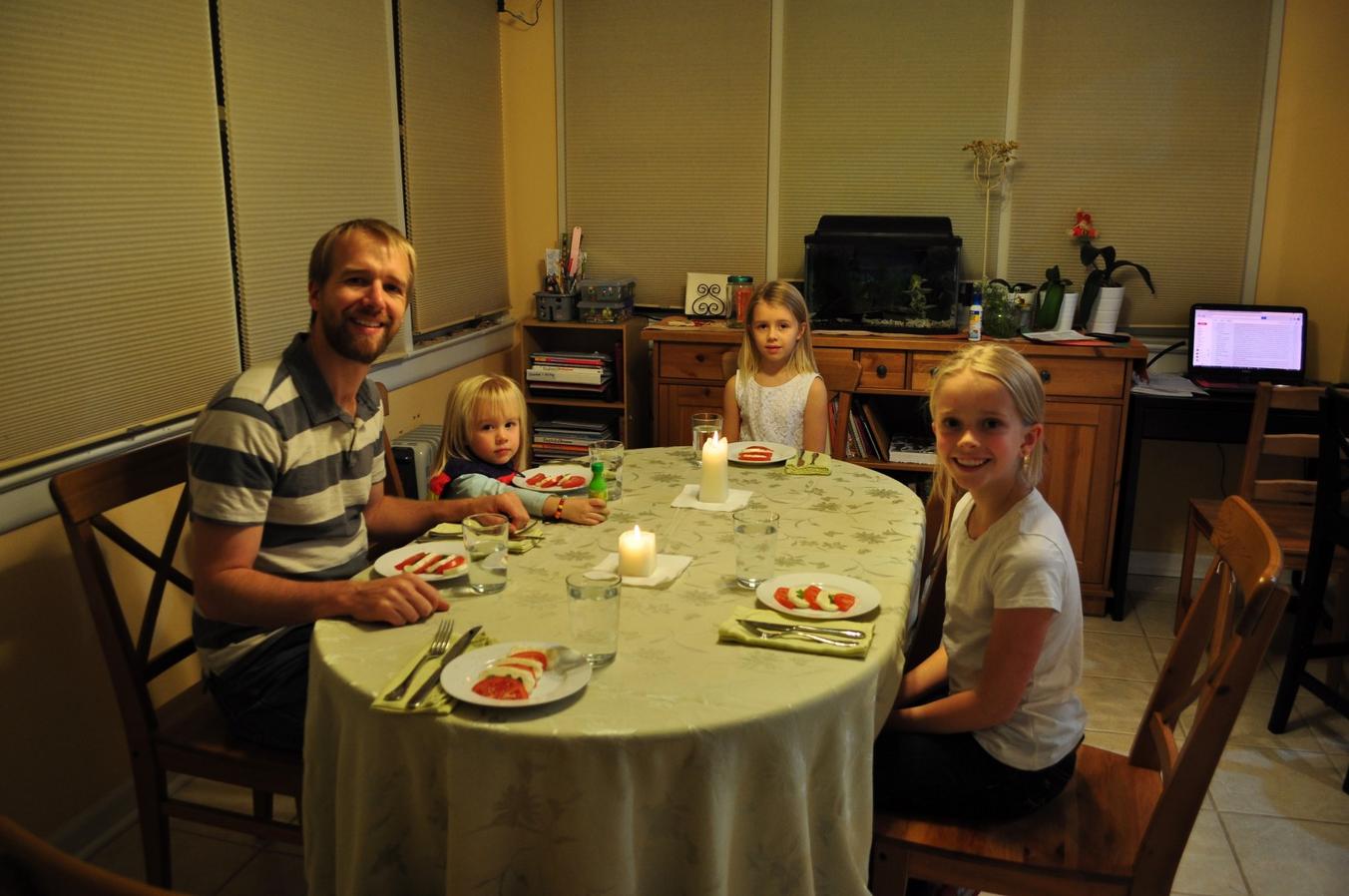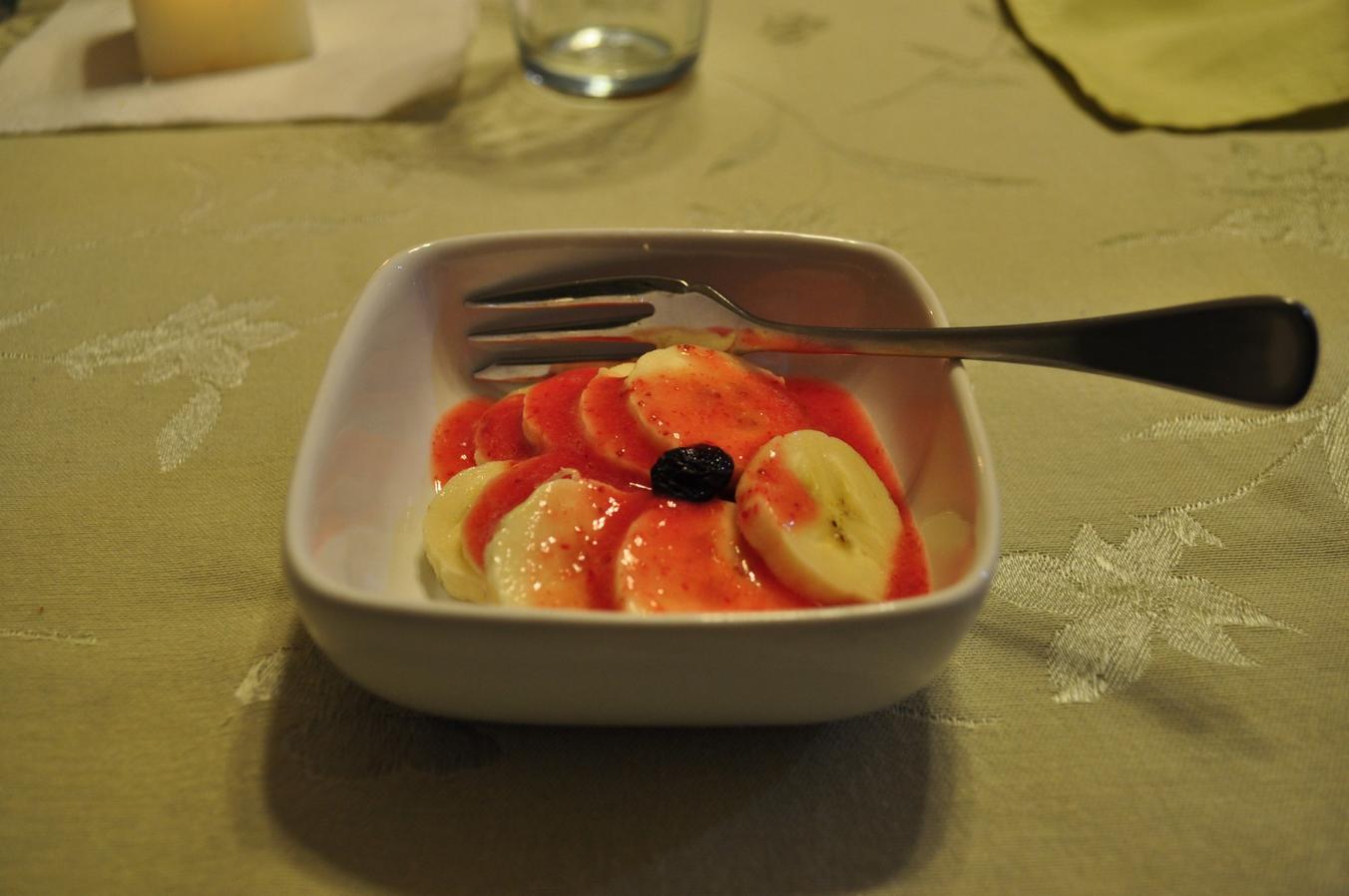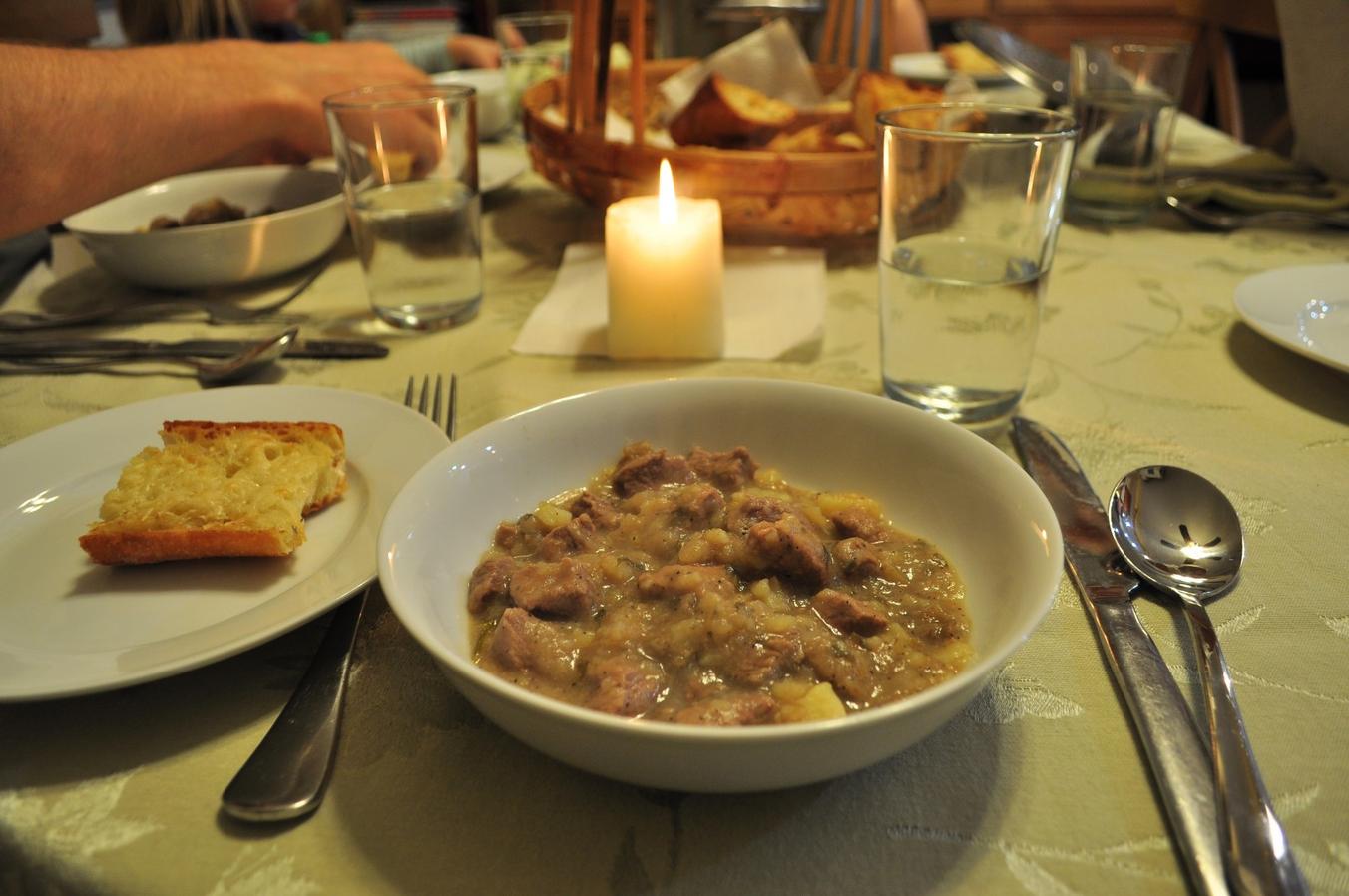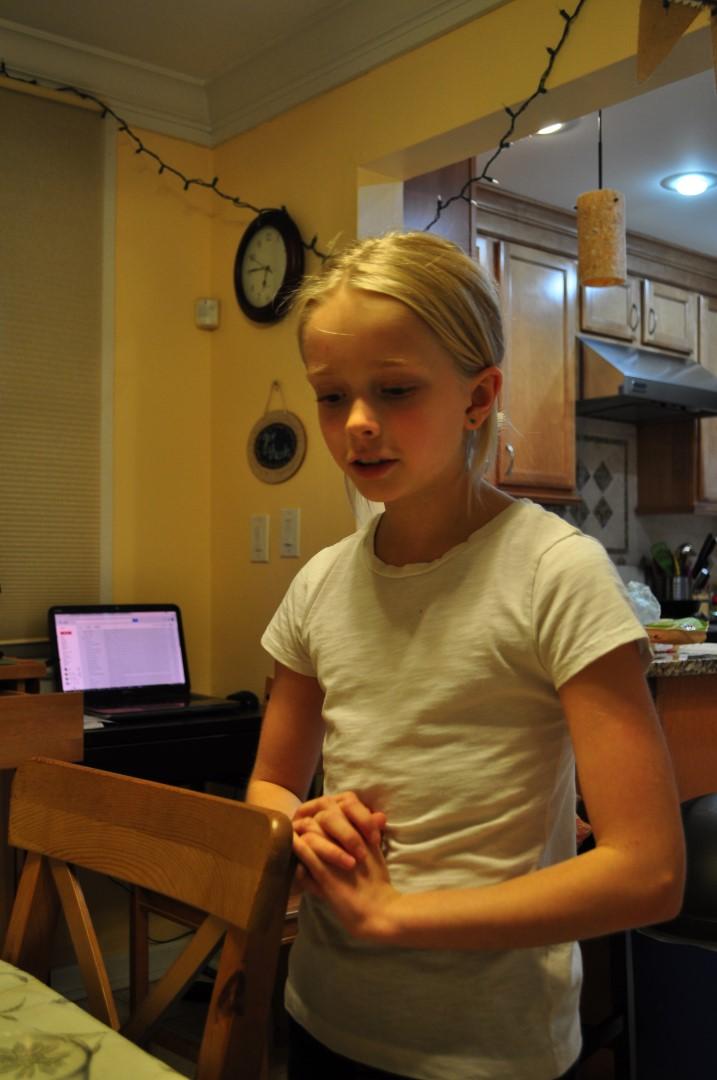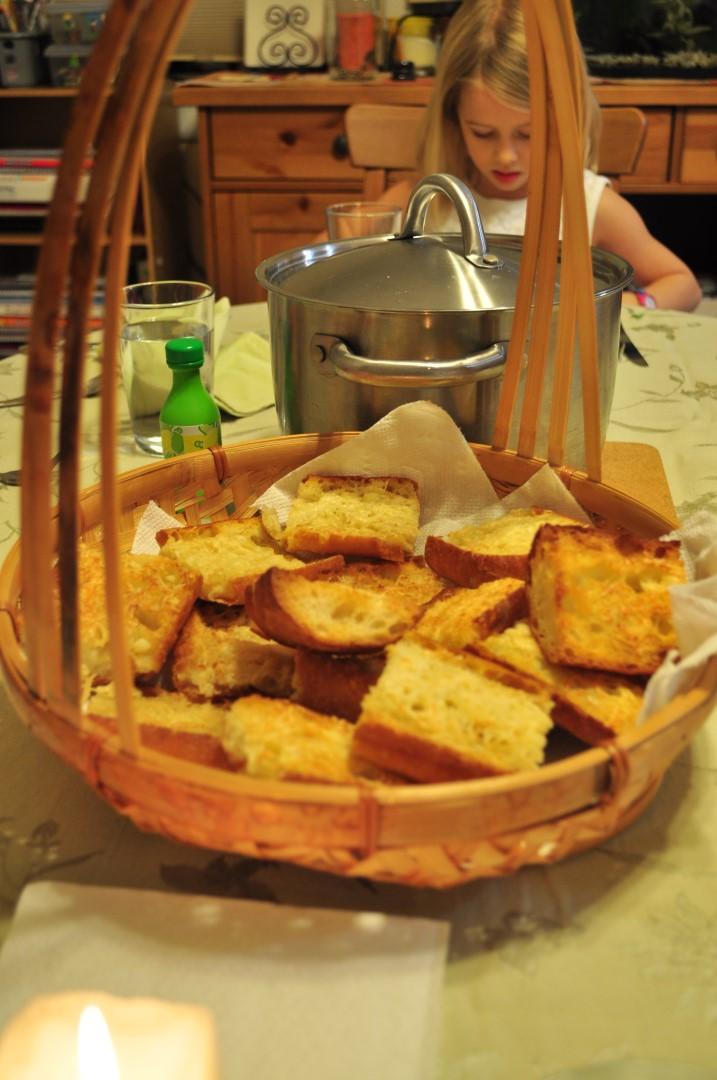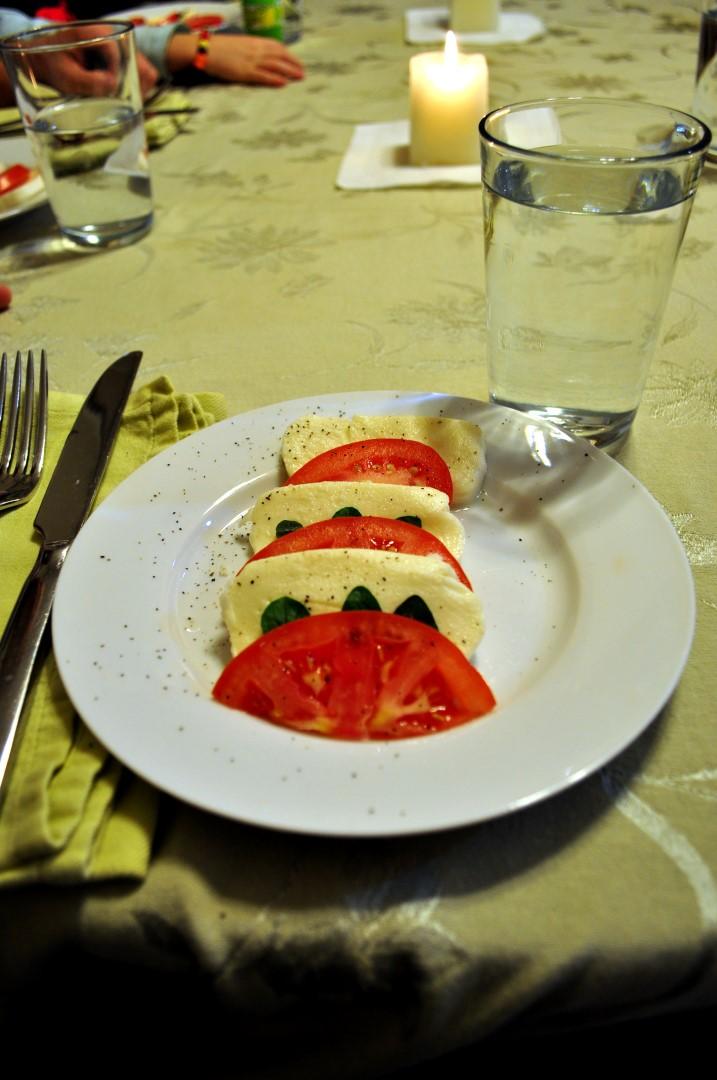 A few random shots: a tree in front of our neighbor's house that looks like it is on fire; Laurelin being silly in the boot — there's something special about playing back there, apparently; Esther's pretty masterful artwork with chalk pens on the window.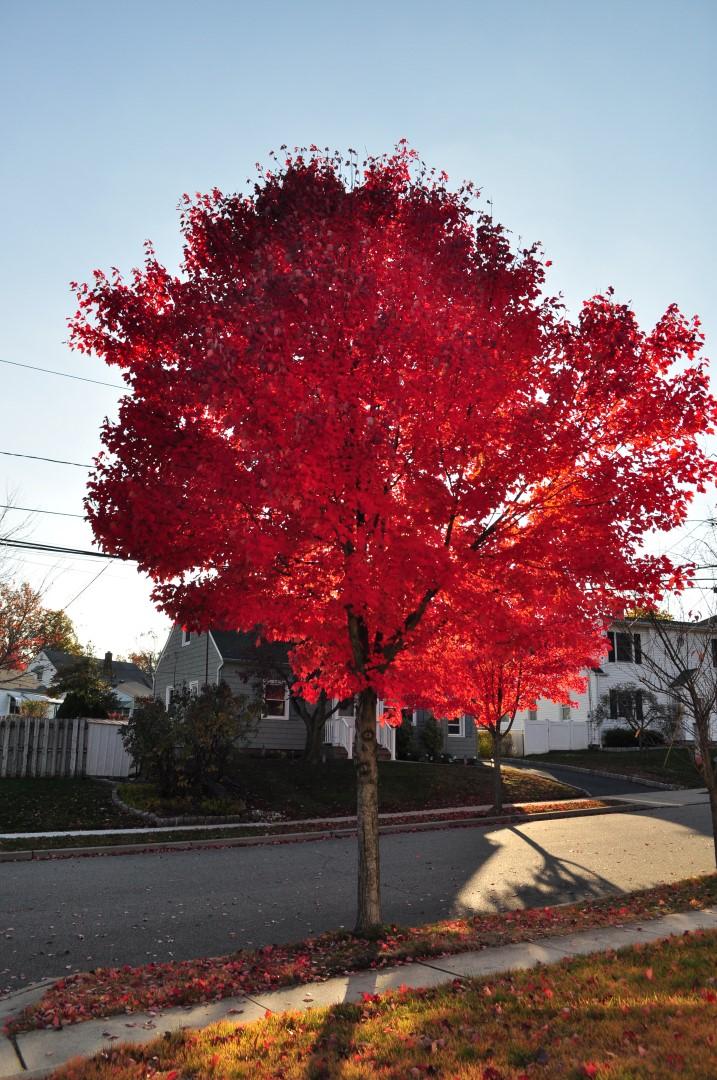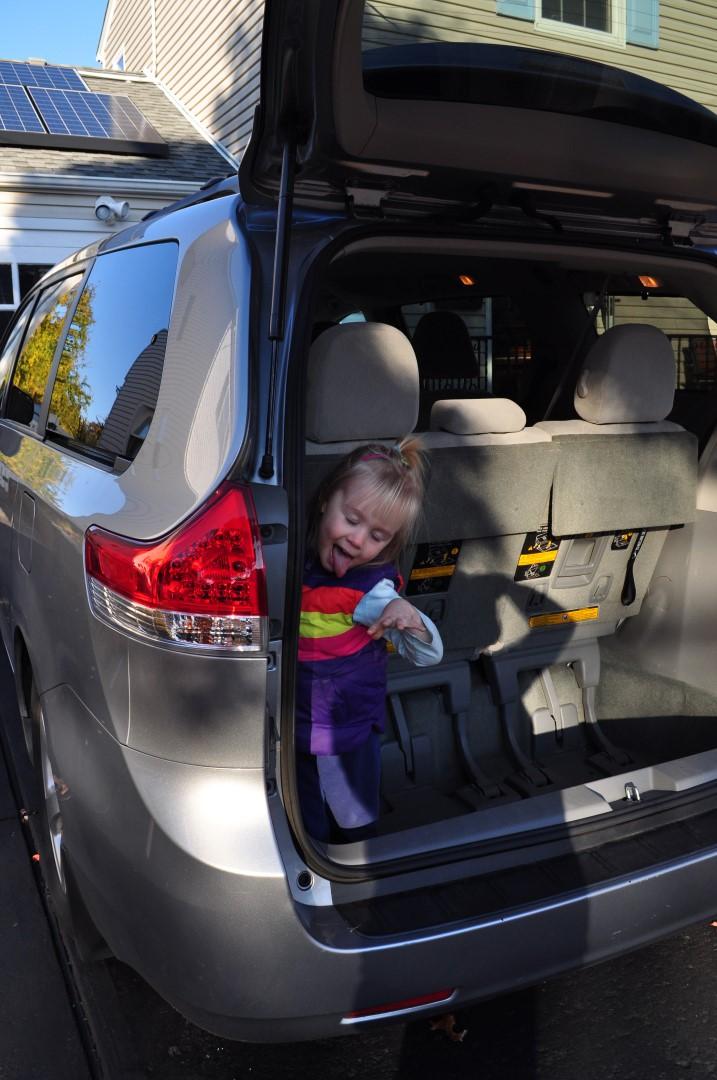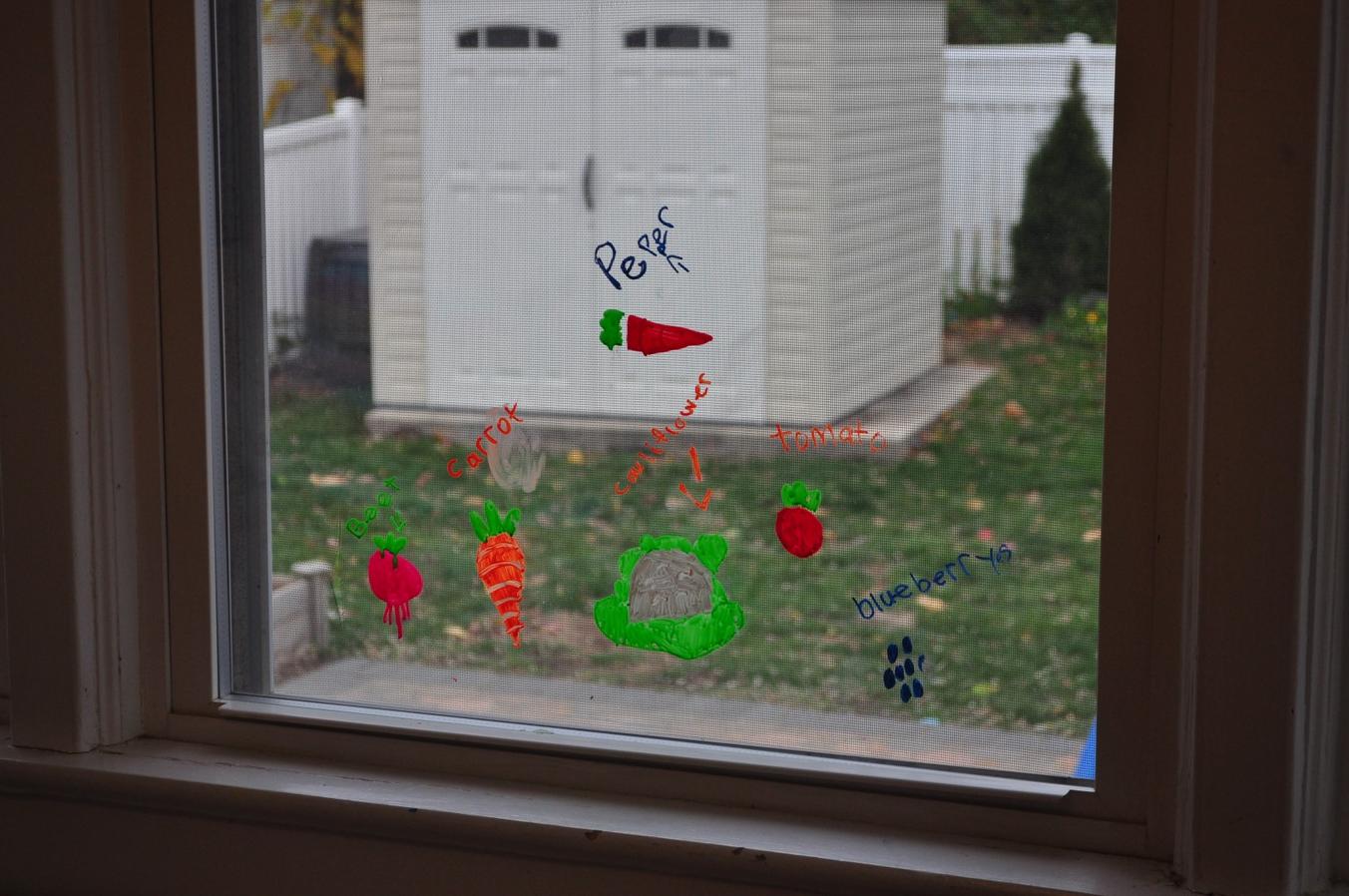 Thanksgiving in my mind sort of marks the end of autumn, and then when Advent starts it is the beginning of winter. Does anyone else think like this, or am I the only weirdo around here?
This year we hosted Uncle Sherwood and Aunt Sharon, along with cousin Jonathan and cousin Esther and her husband, Nate. It was a really nice relaxed weekend of visiting, resting, and eating. A lot. I was so glad we could spend the time with their family and get to know them all a bit better!