Marica turned 8 in February. It's been so fun to see her grow up a bit more over the last year! I've especially enjoyed seeing her sense of humor develop a bit more (starting to understand and appreciate puns and subtleties), and to see her get a little bit more mature and responsible.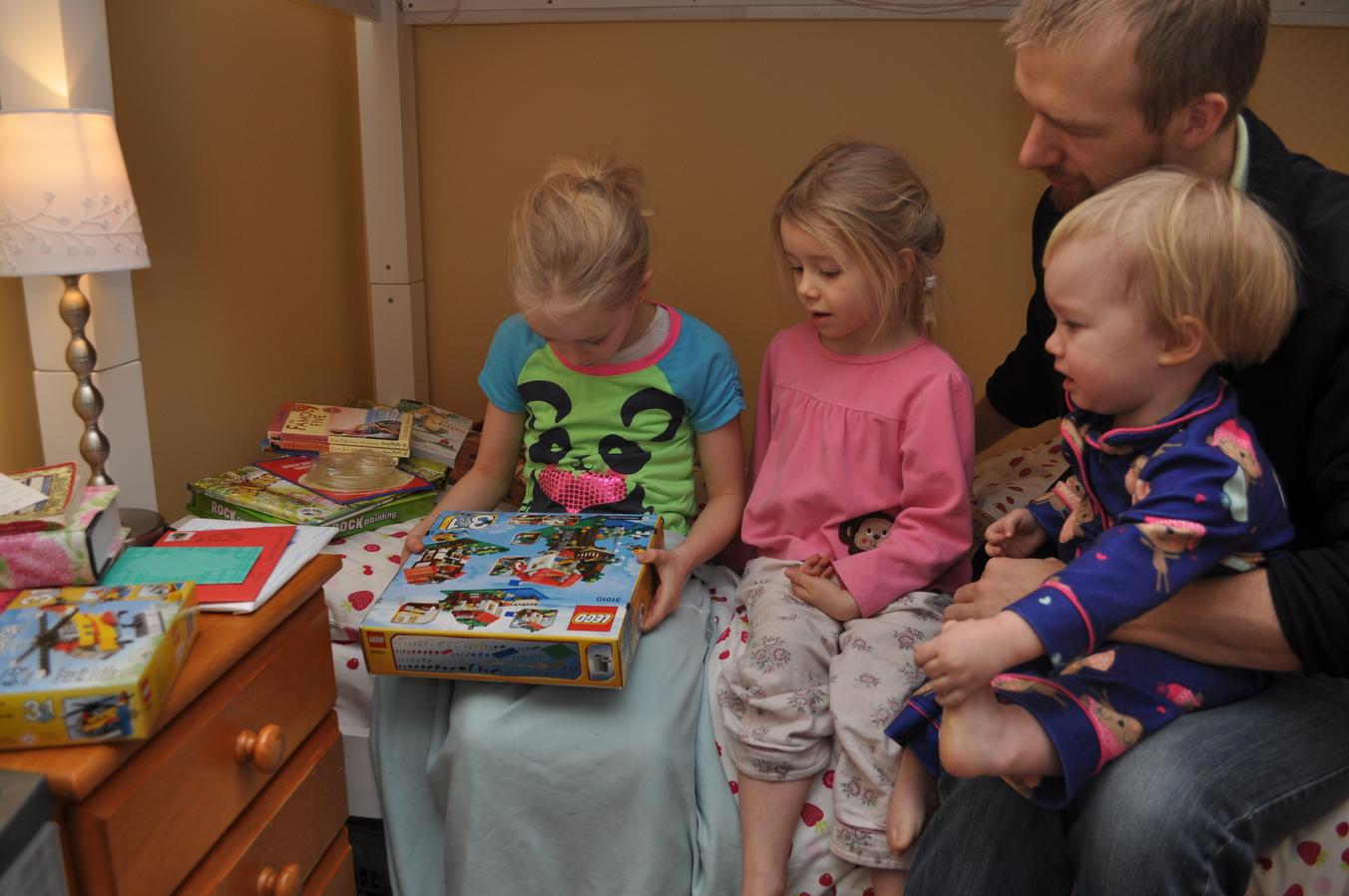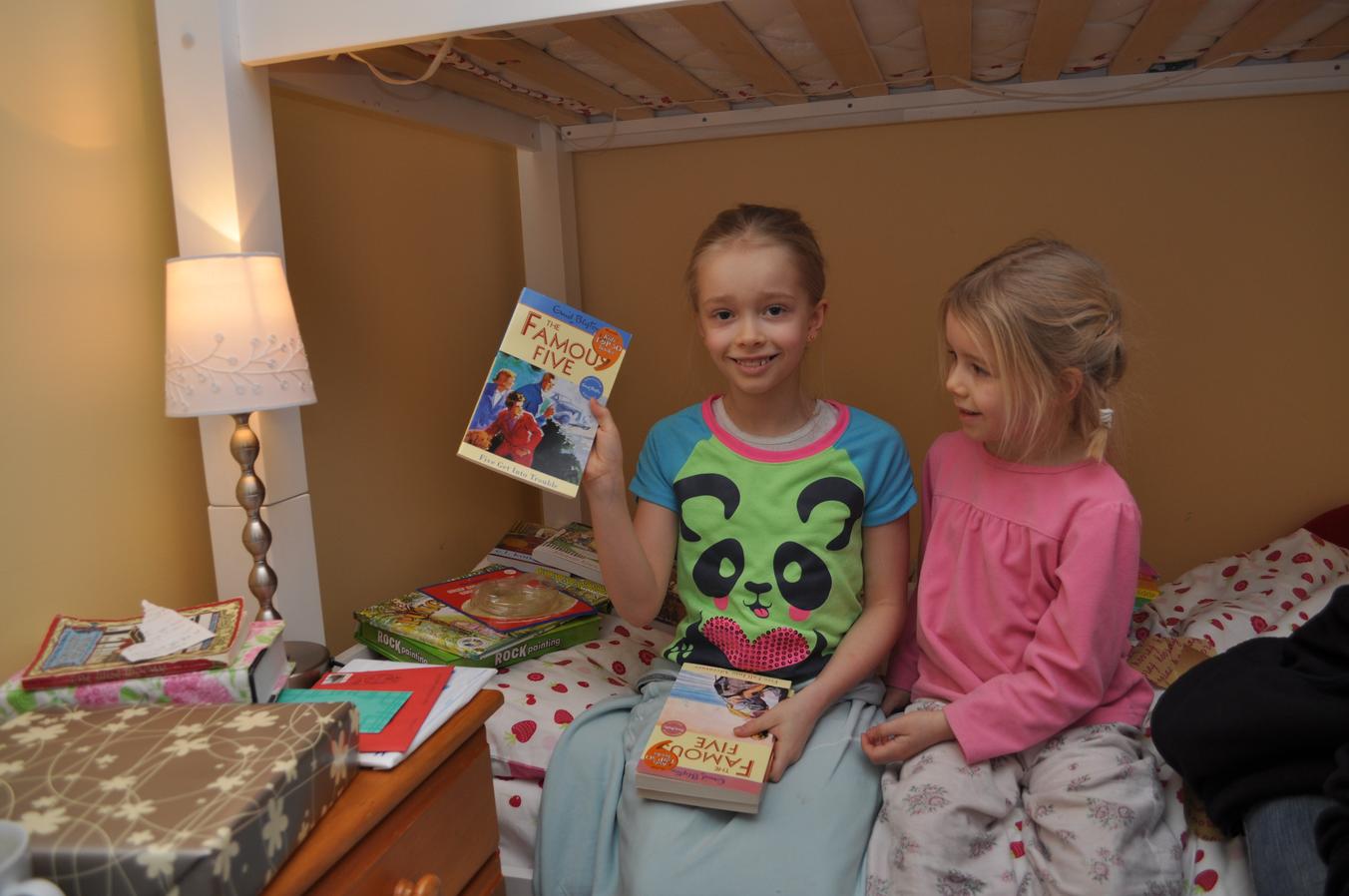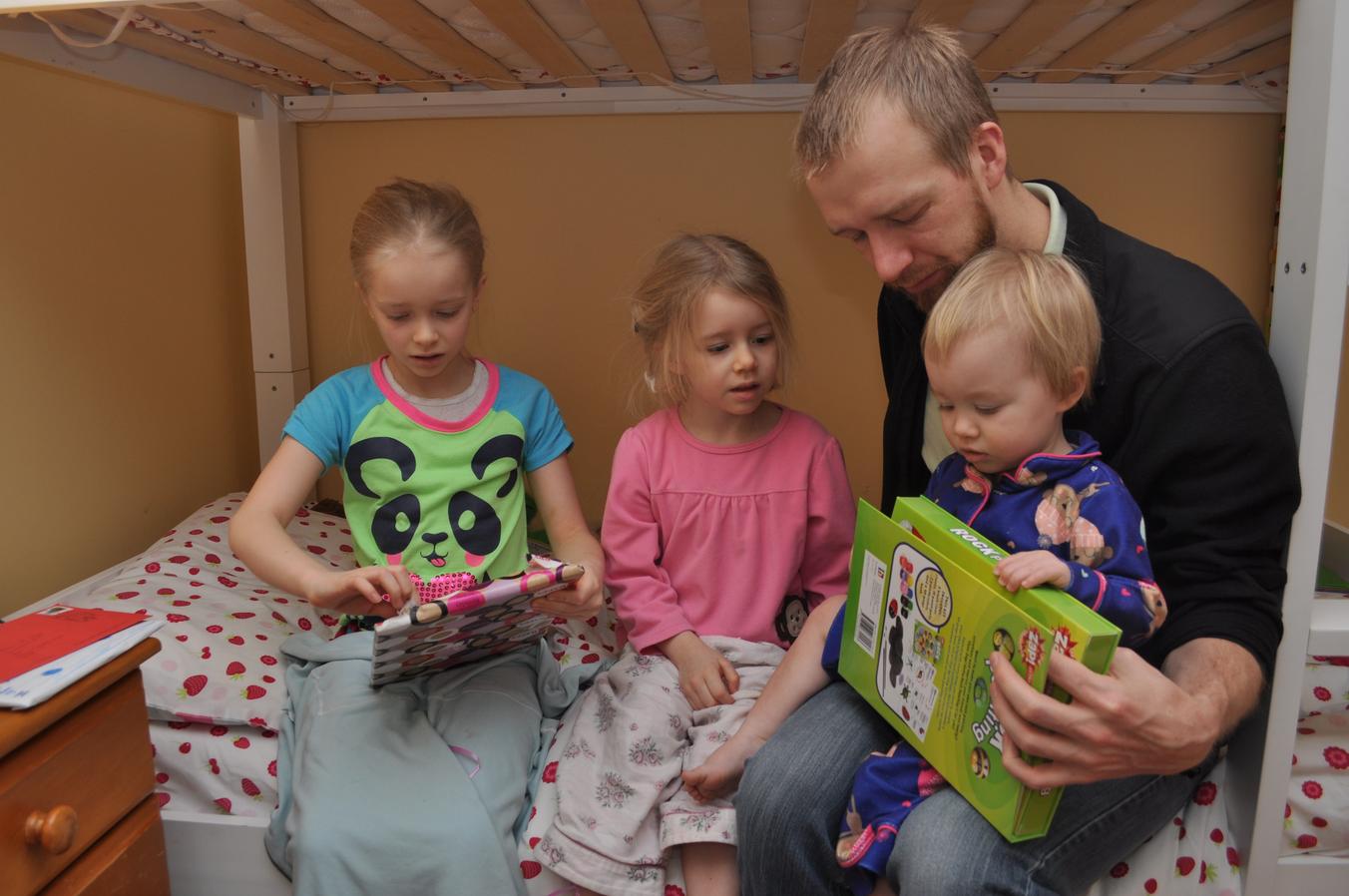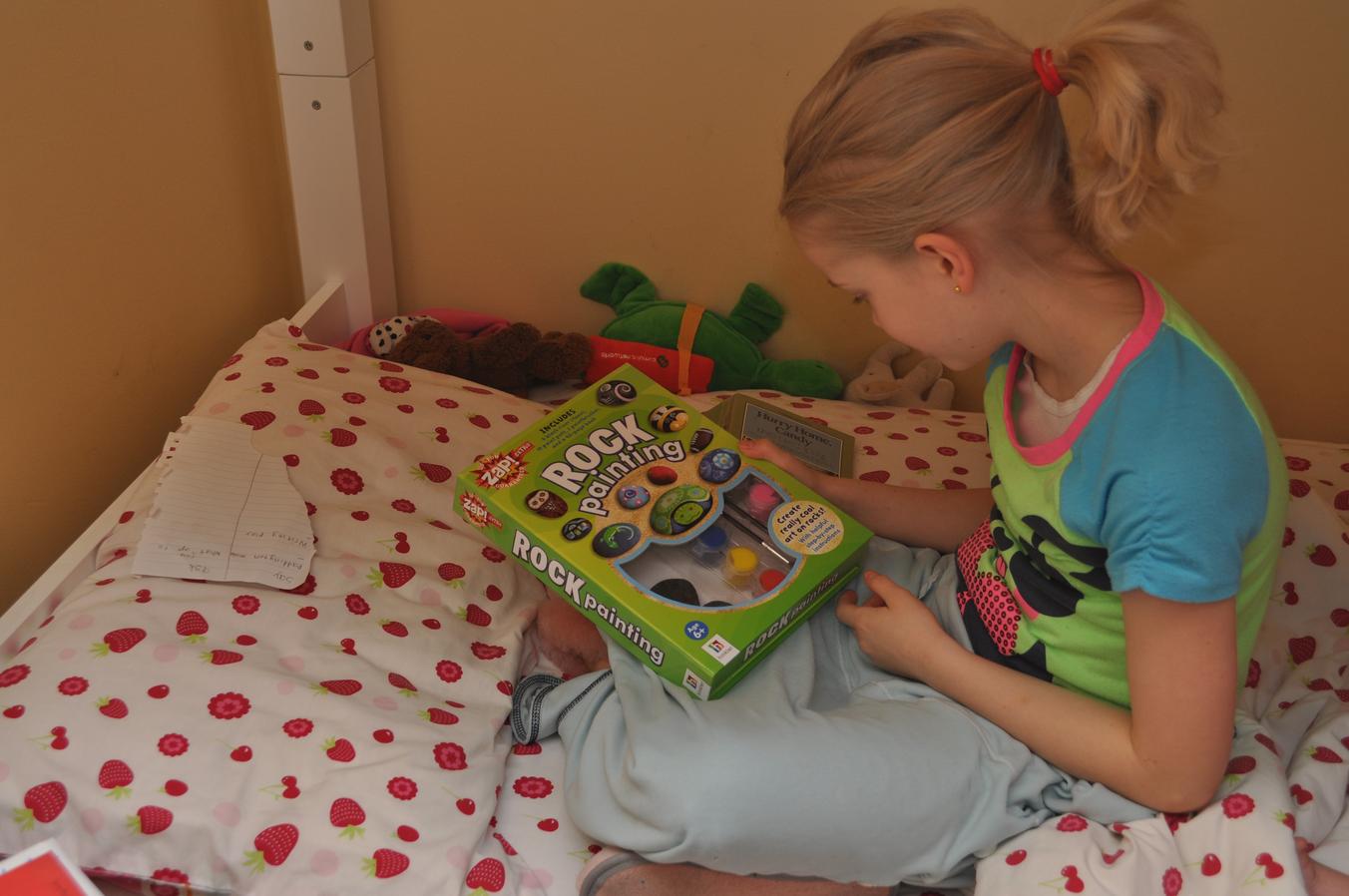 On her actual birthday, we had some special snacks in between our mini co-op classes — one of them being the kids making marshmallow snowmen. These two snowmen had already lost their scarves by the time I got around to taking photos.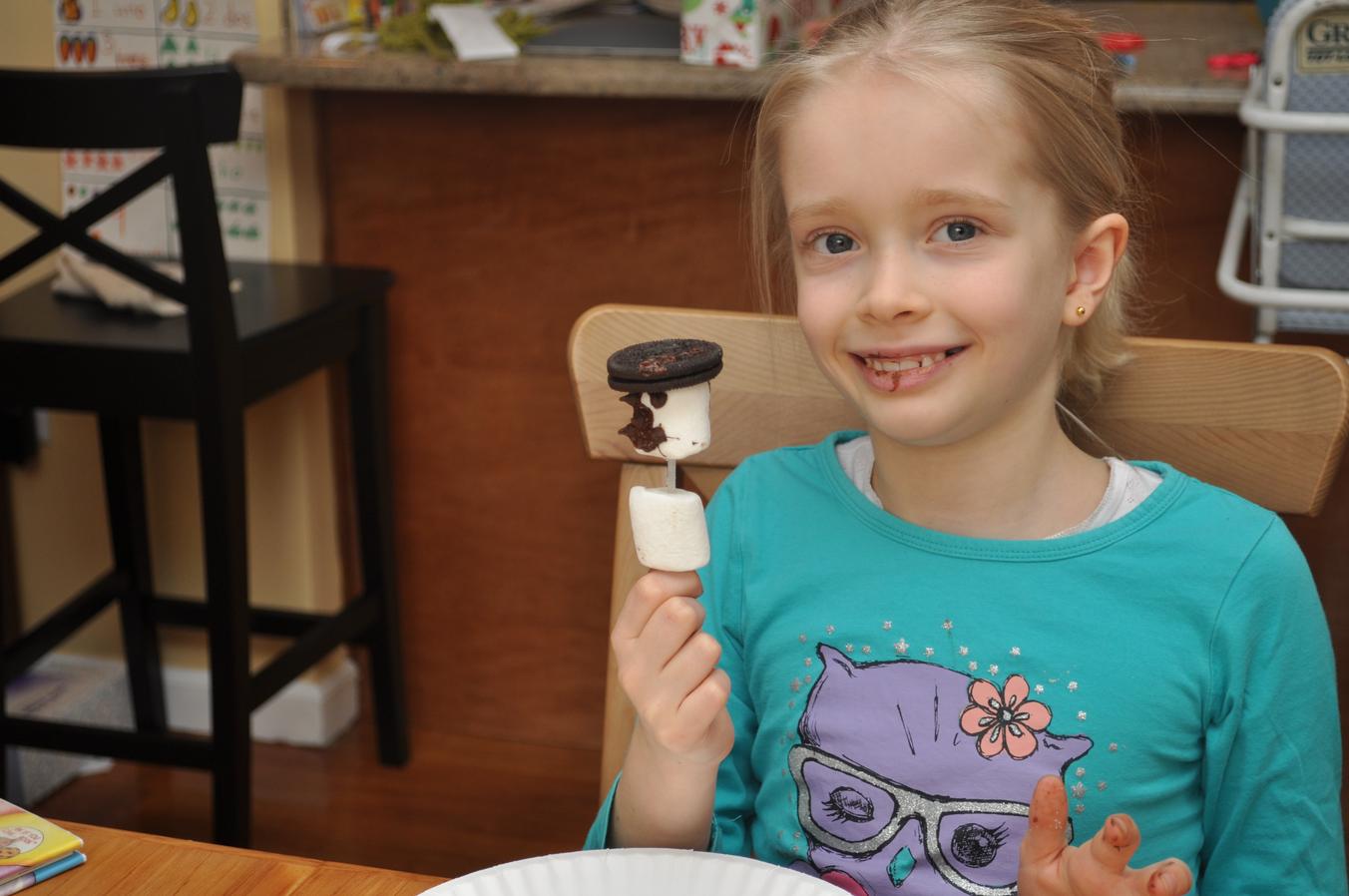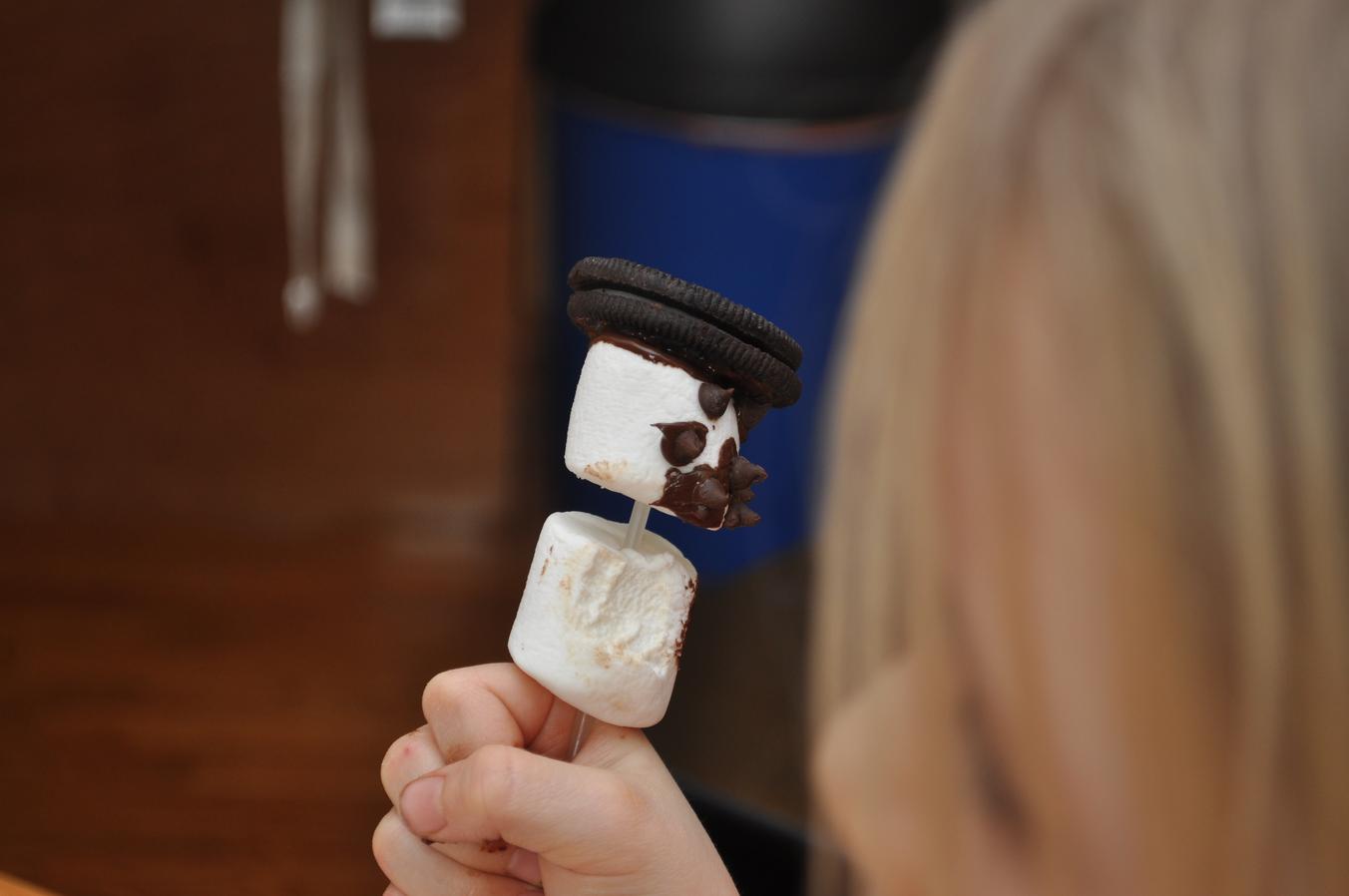 Would you believe that this was her favourite birthday present? The $2 pair of straw glasses!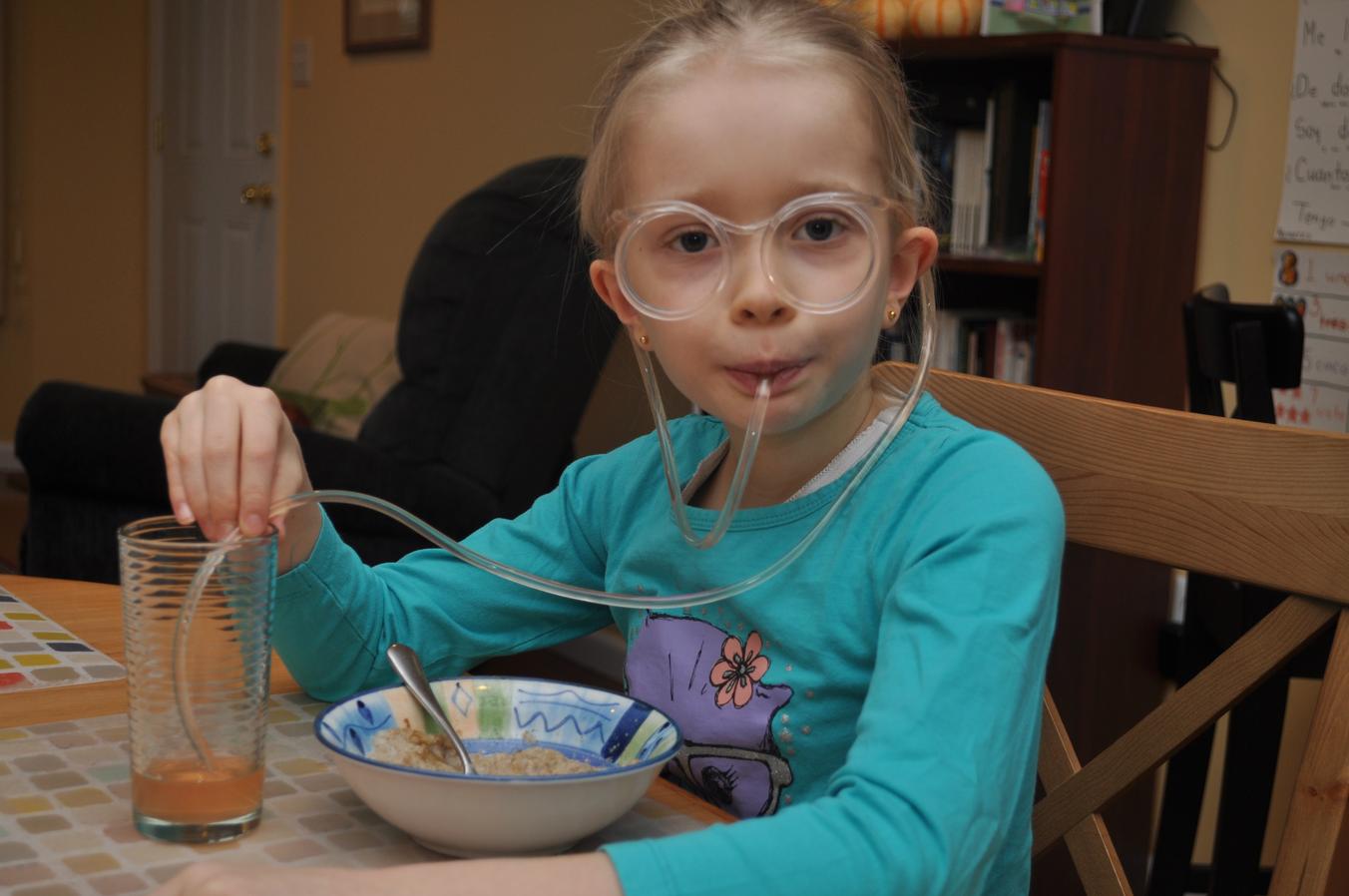 On the weekend, Marica had a birthday party here at home with 3 friends. Unfortunately 3 of the friends she invited couldn't come, but we all had fun nevertheless (and perhaps a smaller group of hyper girls made it a little easier on the mother…?).
I'm a firm believer in good old-fashioned kids' birthday parties. They can have a wedding-style reception one day… when they get married. In the mean time they're kids, and they can have fun games, some cake and other party food (they don't eat like this regularly, so then when they get it for birthdays it's a real treat!).
For Marica's party, we did Pass the Parcel, Musical Chairs, Musical Statues, Sock 'Em, Balloon Burst, Find the Toy, and Pin the Eye On The Boy (a variation of Pin the Tail on the Donkey — Marica was keen to draw a picture for the game, so I asked what she can draw best and she said faces, so that's what we did!). If you want to see the rules to any of the games above that might sound unfamiliar to you, you can have a look at this site.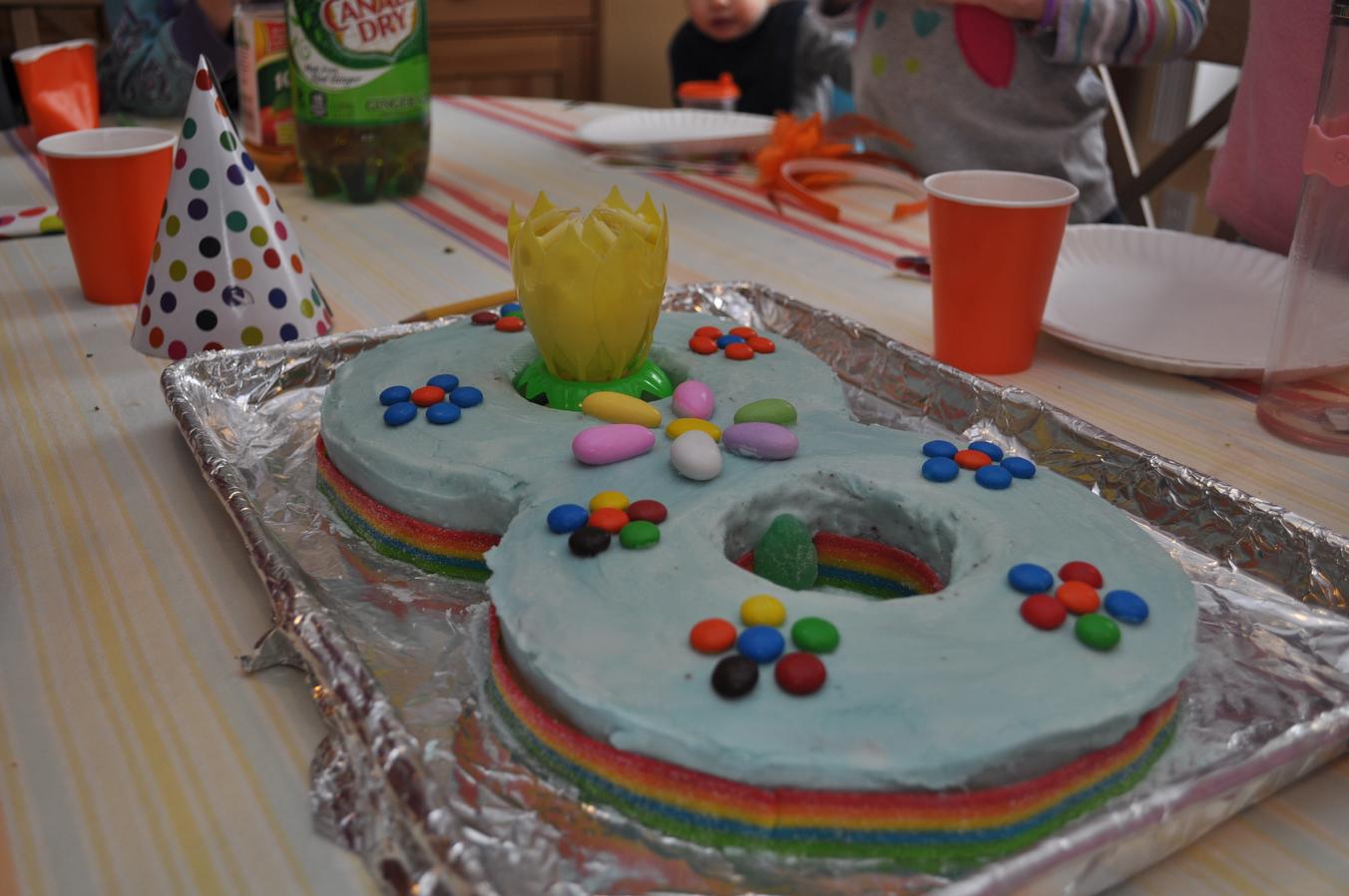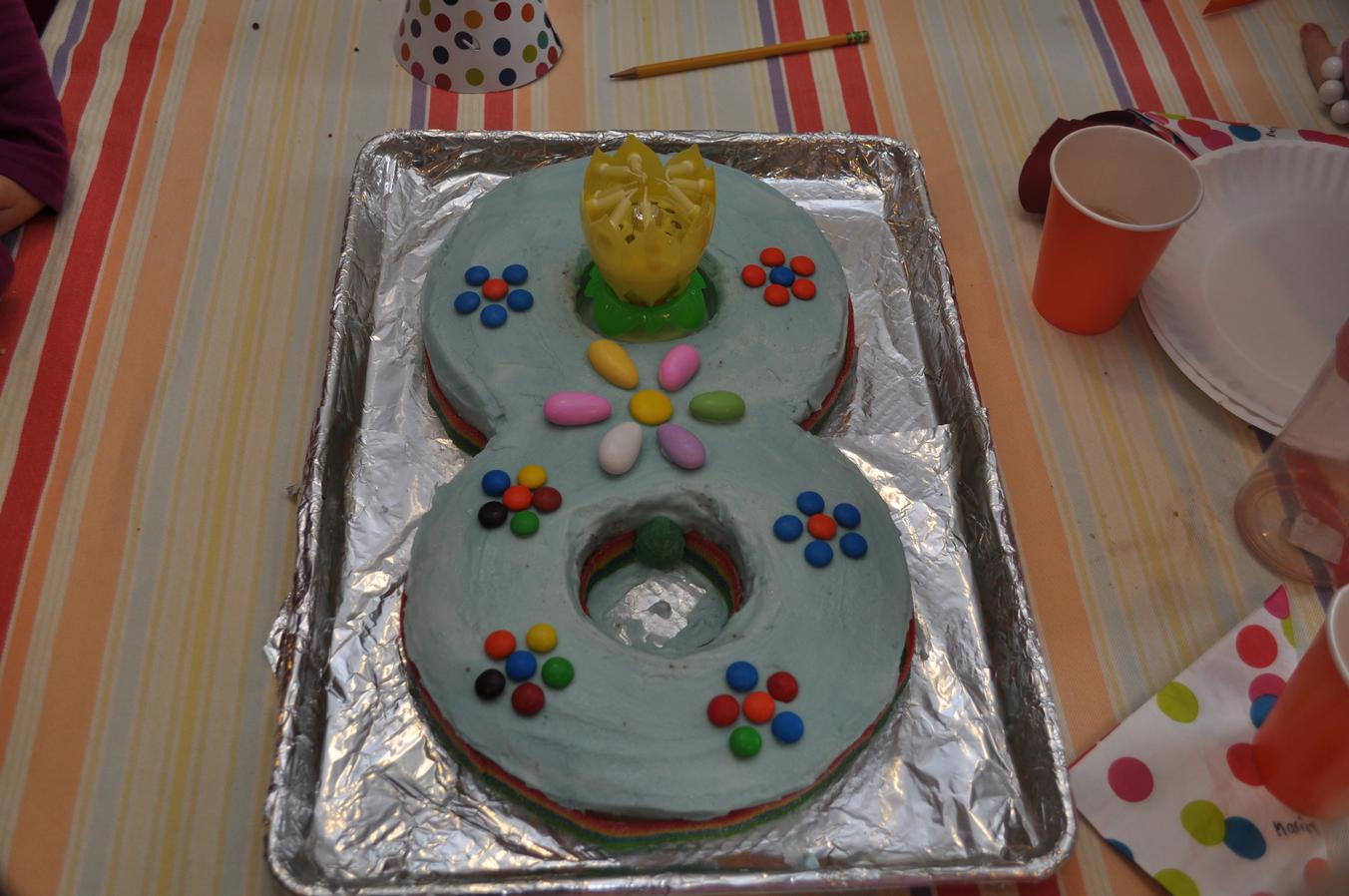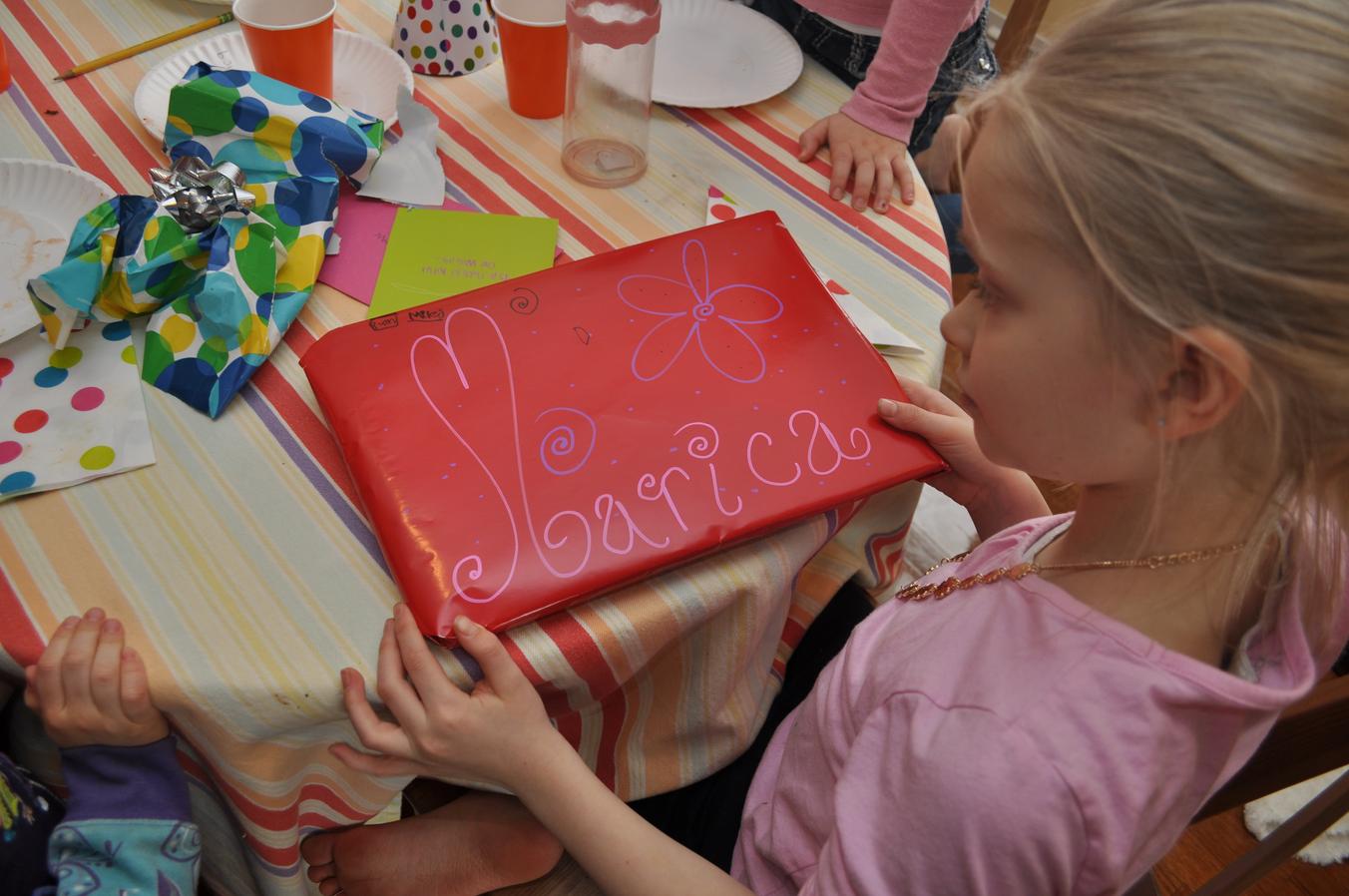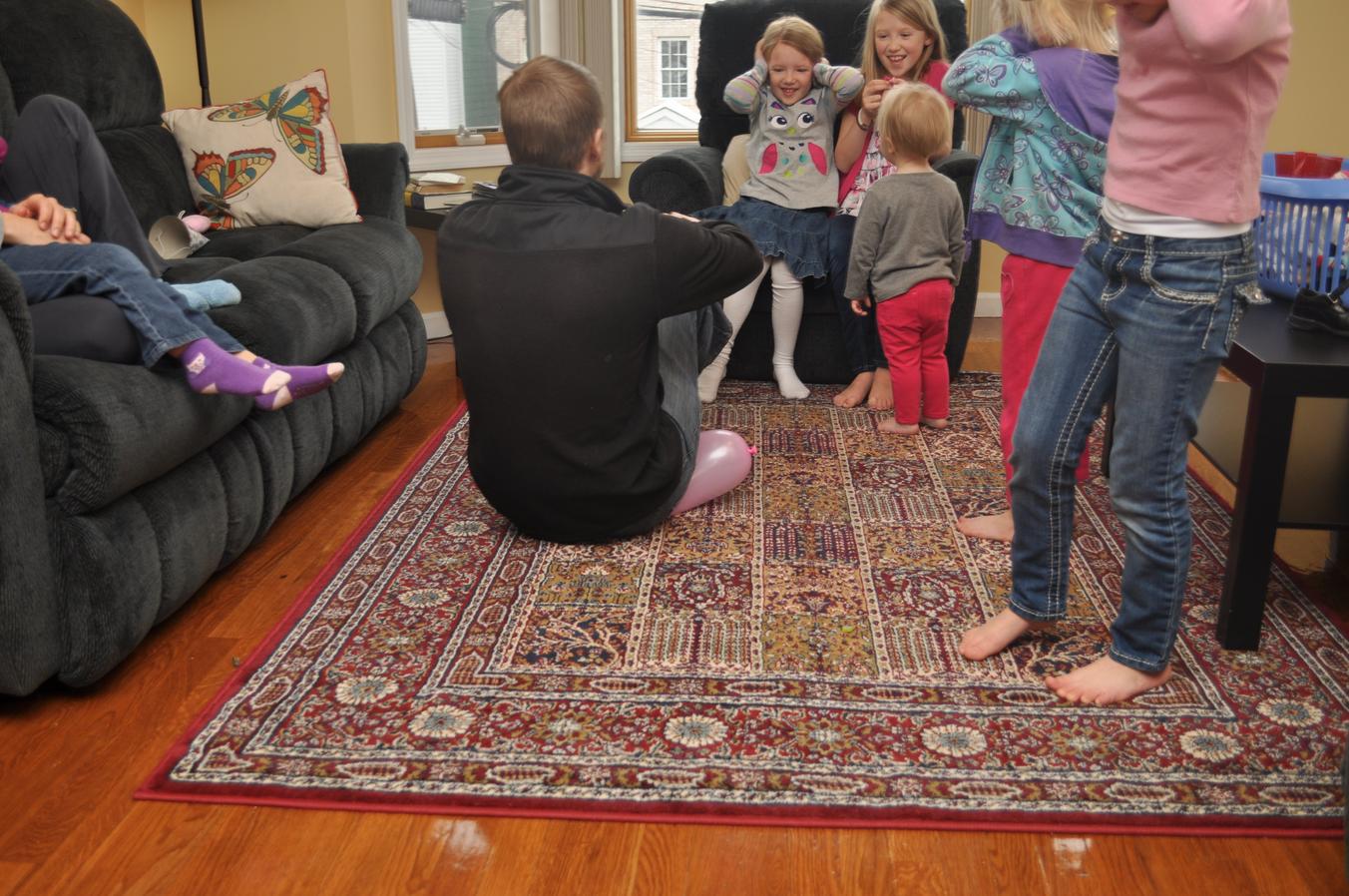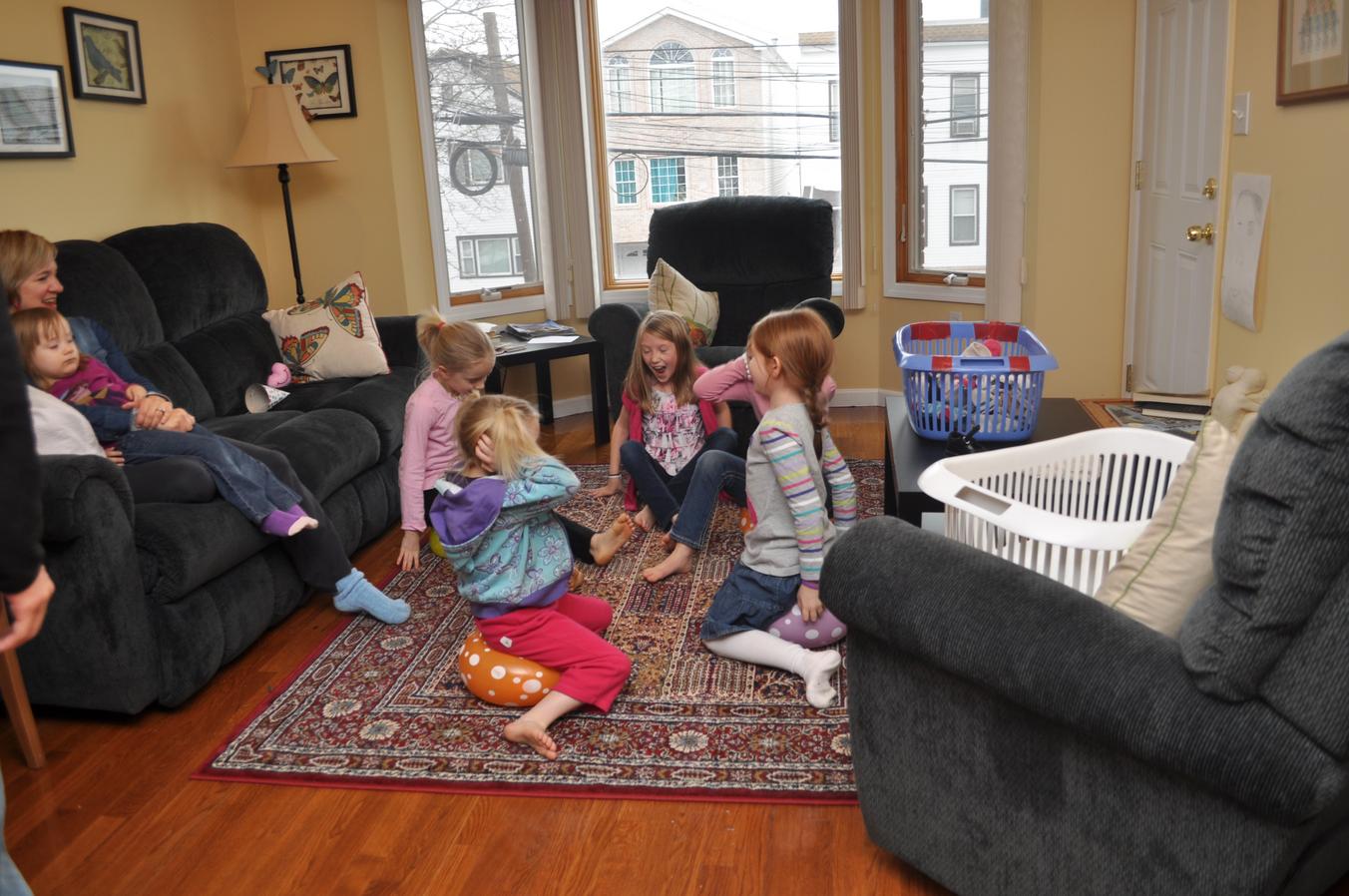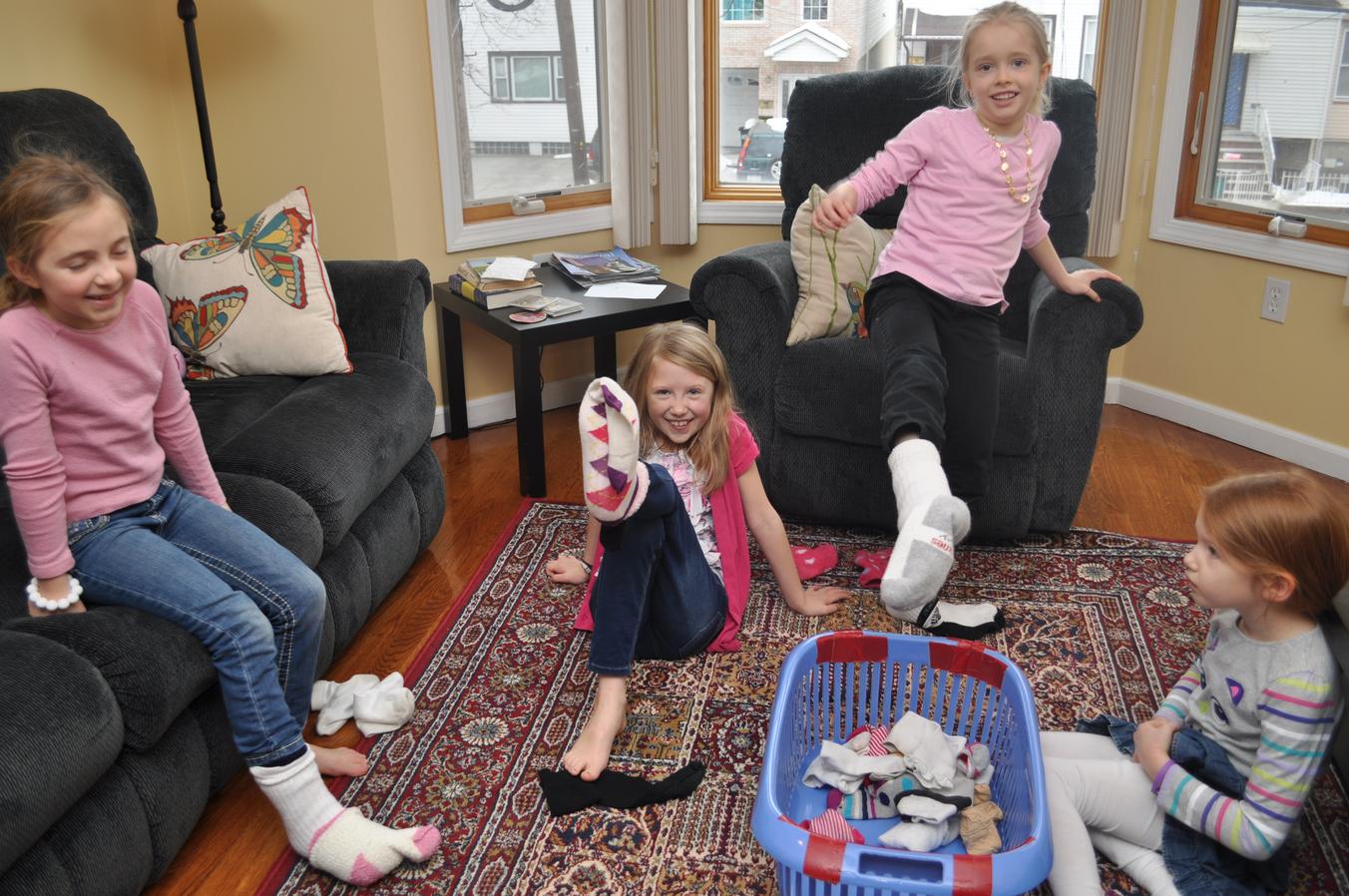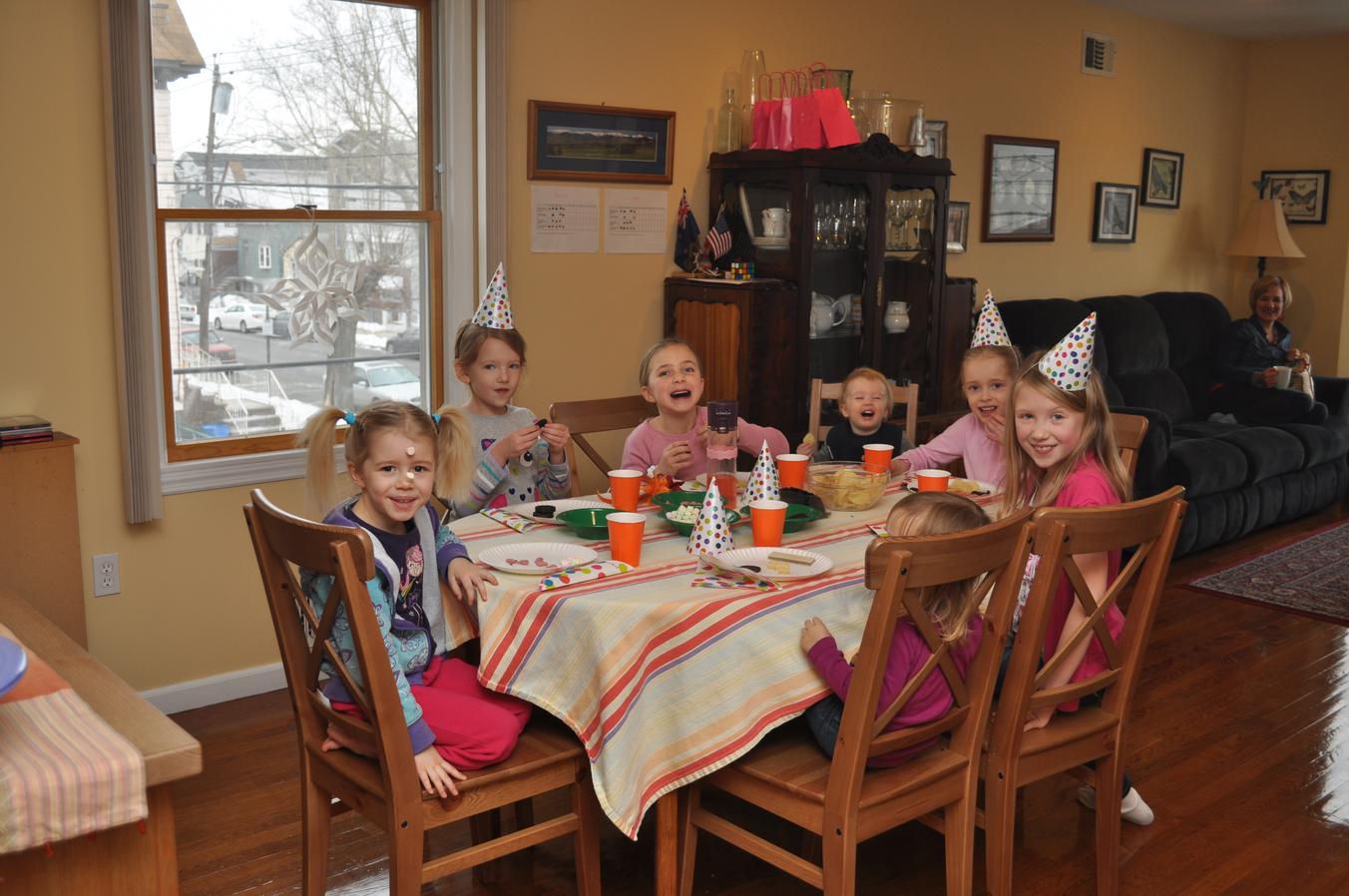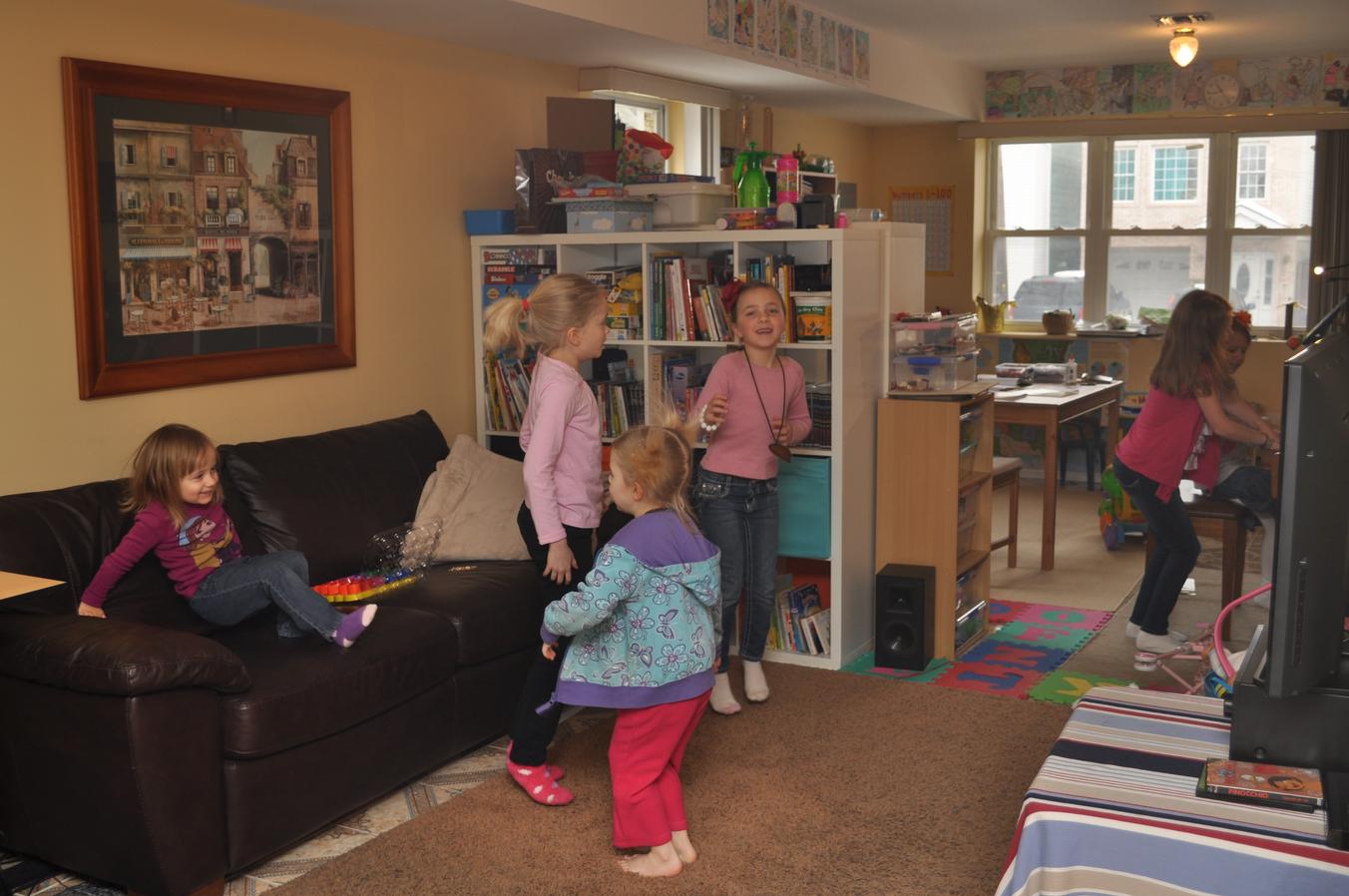 After the games, it was time for the kids to make their own pizzas. While they were baking, the girls played some rowdy jumping around games downstairs, and then it was time for a pizza lunch, followed by cake. Marica has decided that she will have a new favourite colour each year, and her eight-year-old favourite colour will be light blue. The kids always get to choose a cake from my kids birthday cake book, and Marica chose the number 8 cake, much to my relief (nice and simple!). I had seen some gimmicky birthday cake candles recently and seeing that they were only $3 with free postage, I ordered it and hoped for the best, despite the Chinglish on the box. It was pretty cool — have a look at the video if you're interested!