Back in January, the homeschool co-op we attend put on a Medieval Feast. The organizers did a most spectacular job with the decorations, food and everything else that goes into organizing a big event like this. Most people came to co-op that day in costume, which made everything way more fun!
Entering the 'castle'. Look, there's even a moat!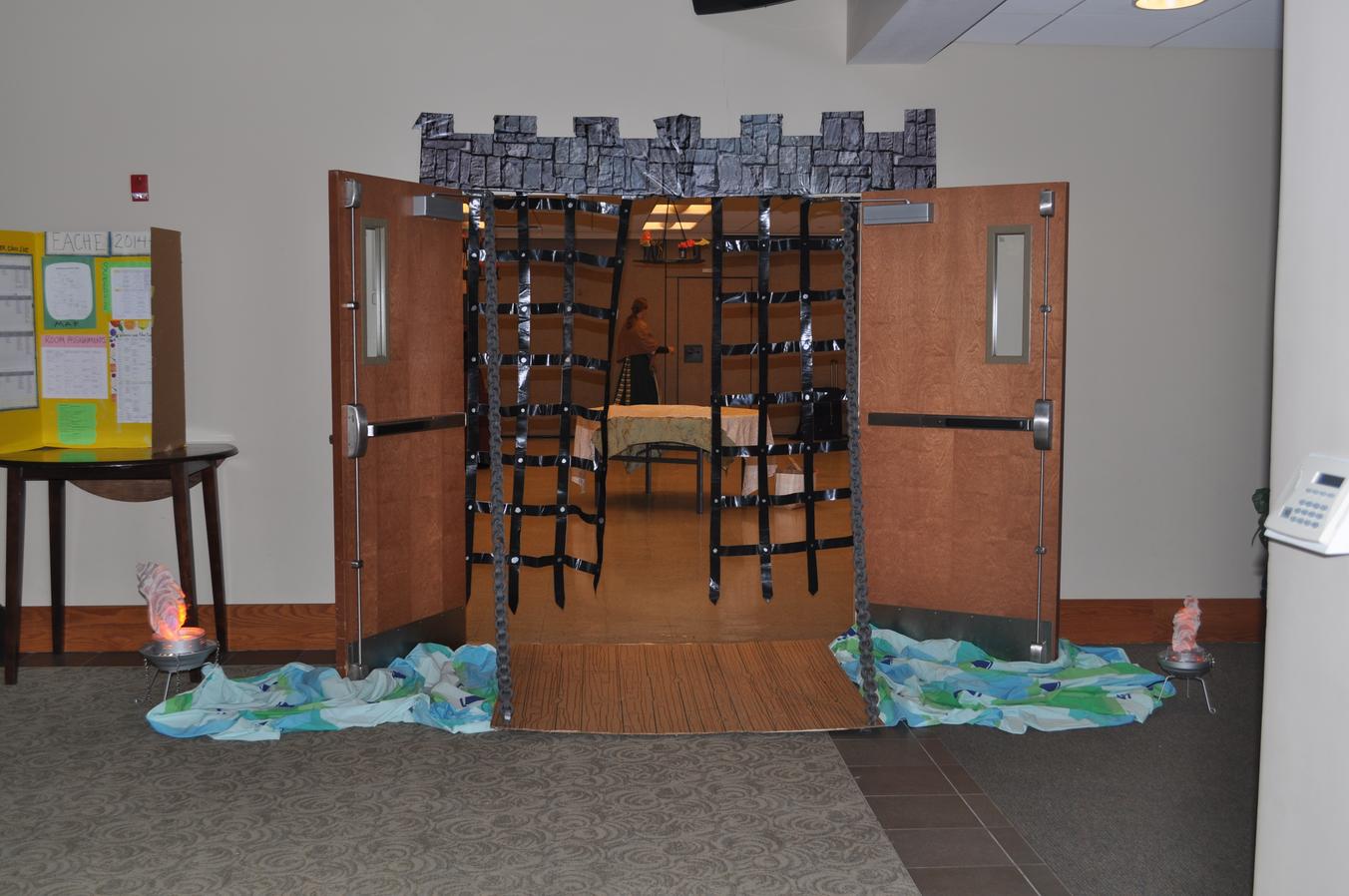 They transformed the gym into a royal medieval banquet hall, and it really looked the part. The photos don't do it justice at all!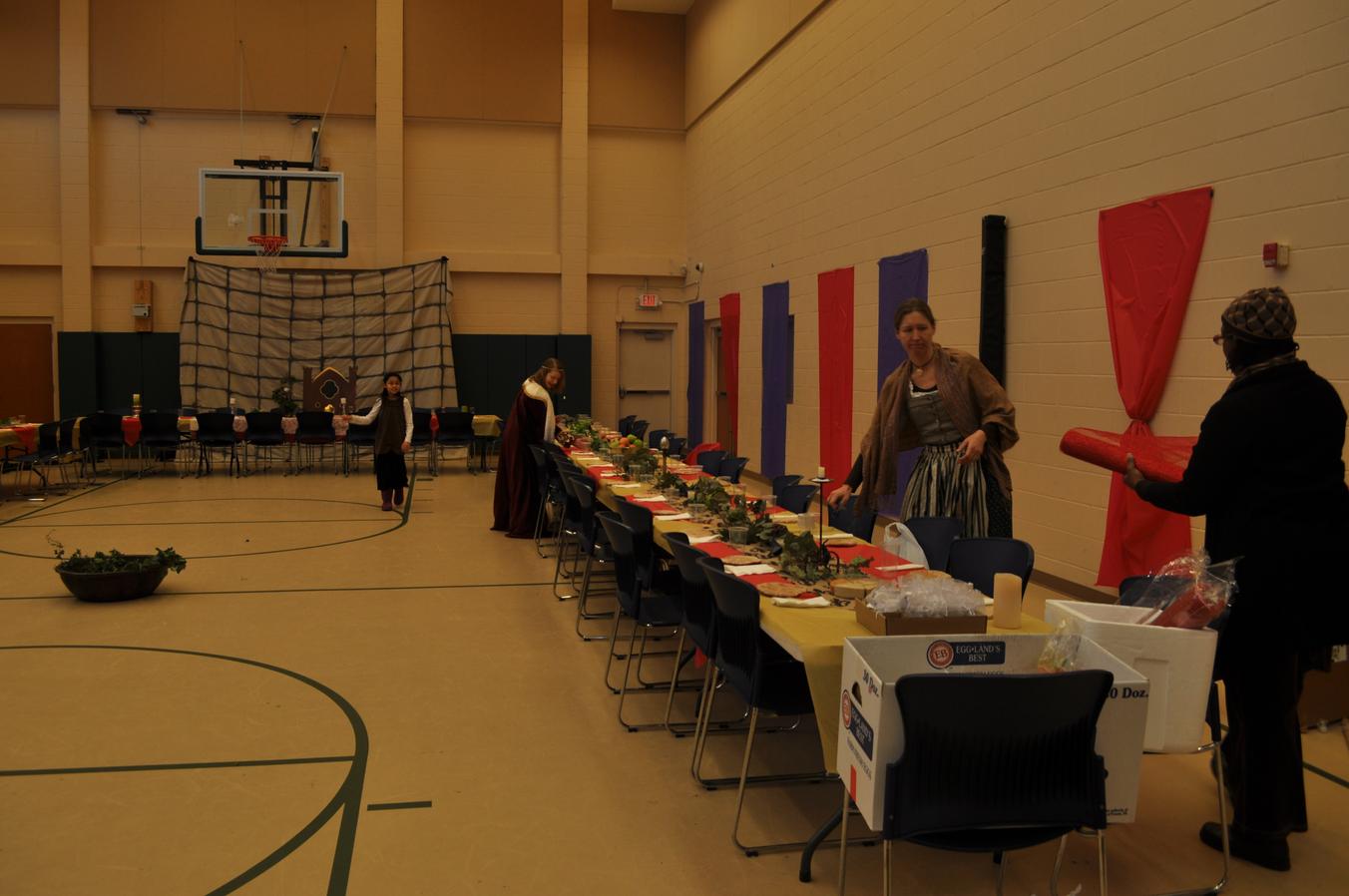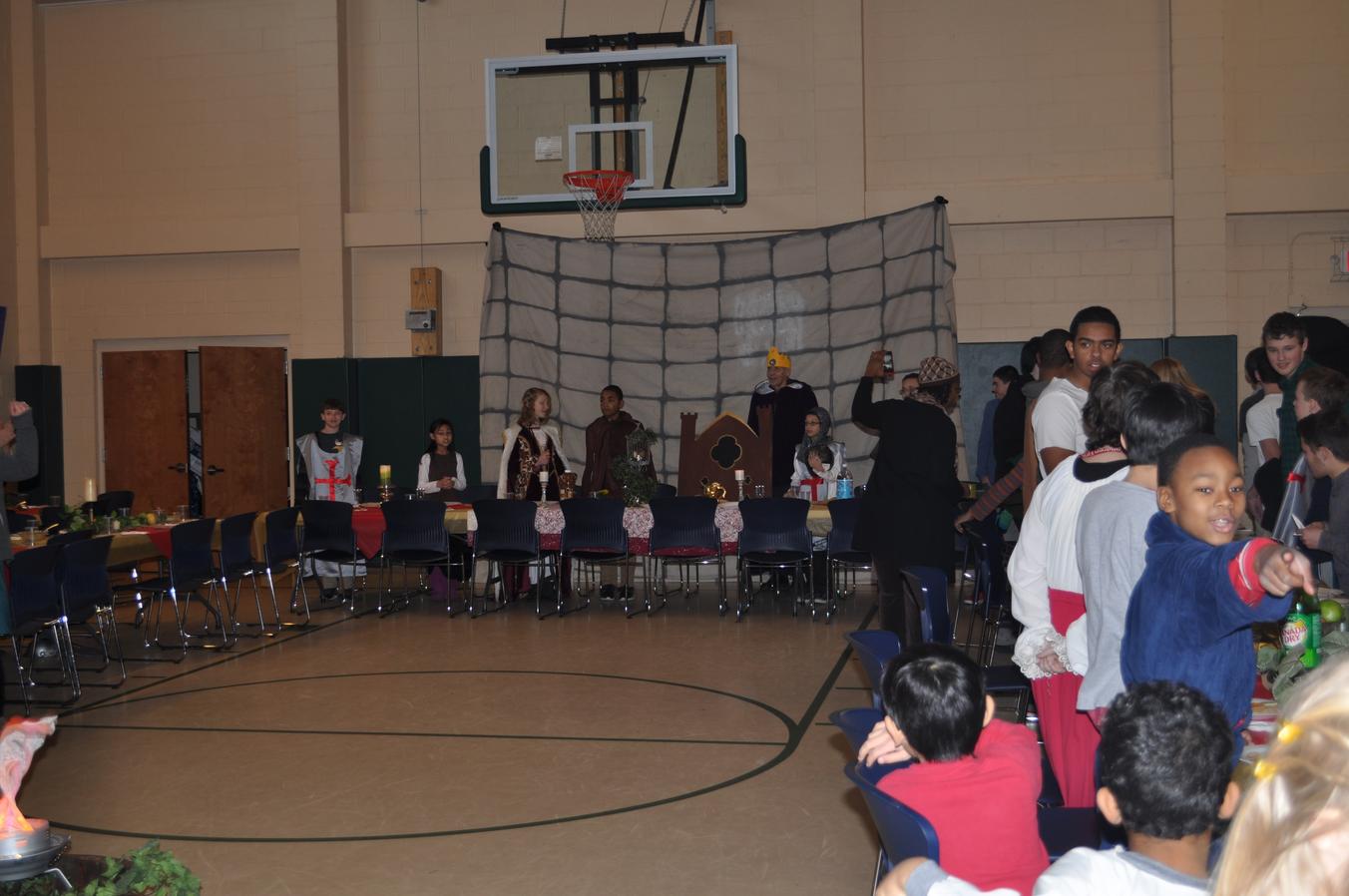 Most people contributed food, and it was all so tasty. They did this really neat thing where you used a pita bread for your plate. Then eventually, you'd sop up the juices of the meal with it and have some hummus too. My mouth is watering just remembering it all.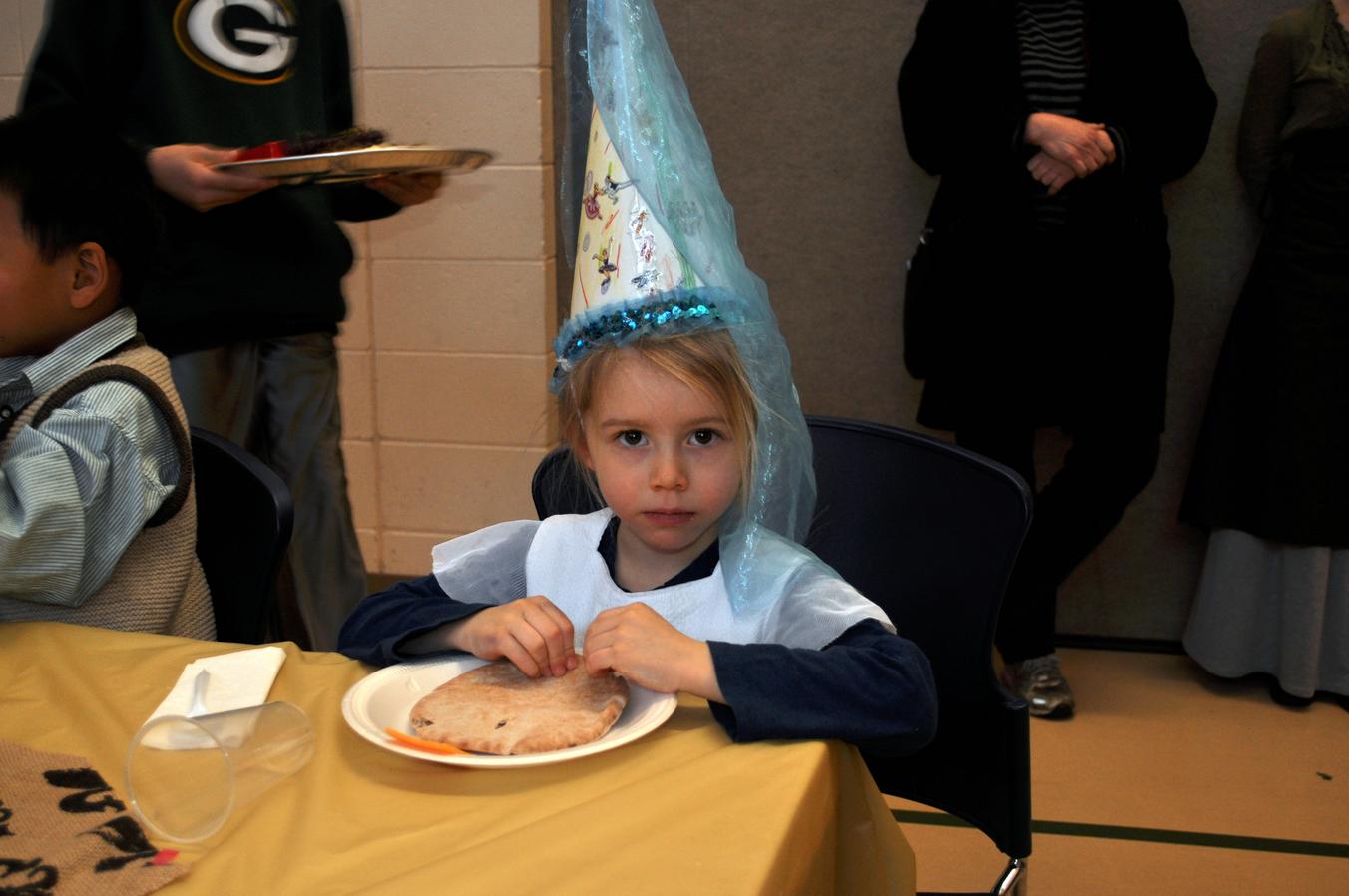 They got some guys from a local fencing club in to tell us a bit about the sport. A couple of kids got to have a go, and I was just itching to have a go too and relive a bit of my past. I guess it is not exactly a well-known fact that I did fencing for two years in high school. I even took part in competitions… and failed miserably! :-)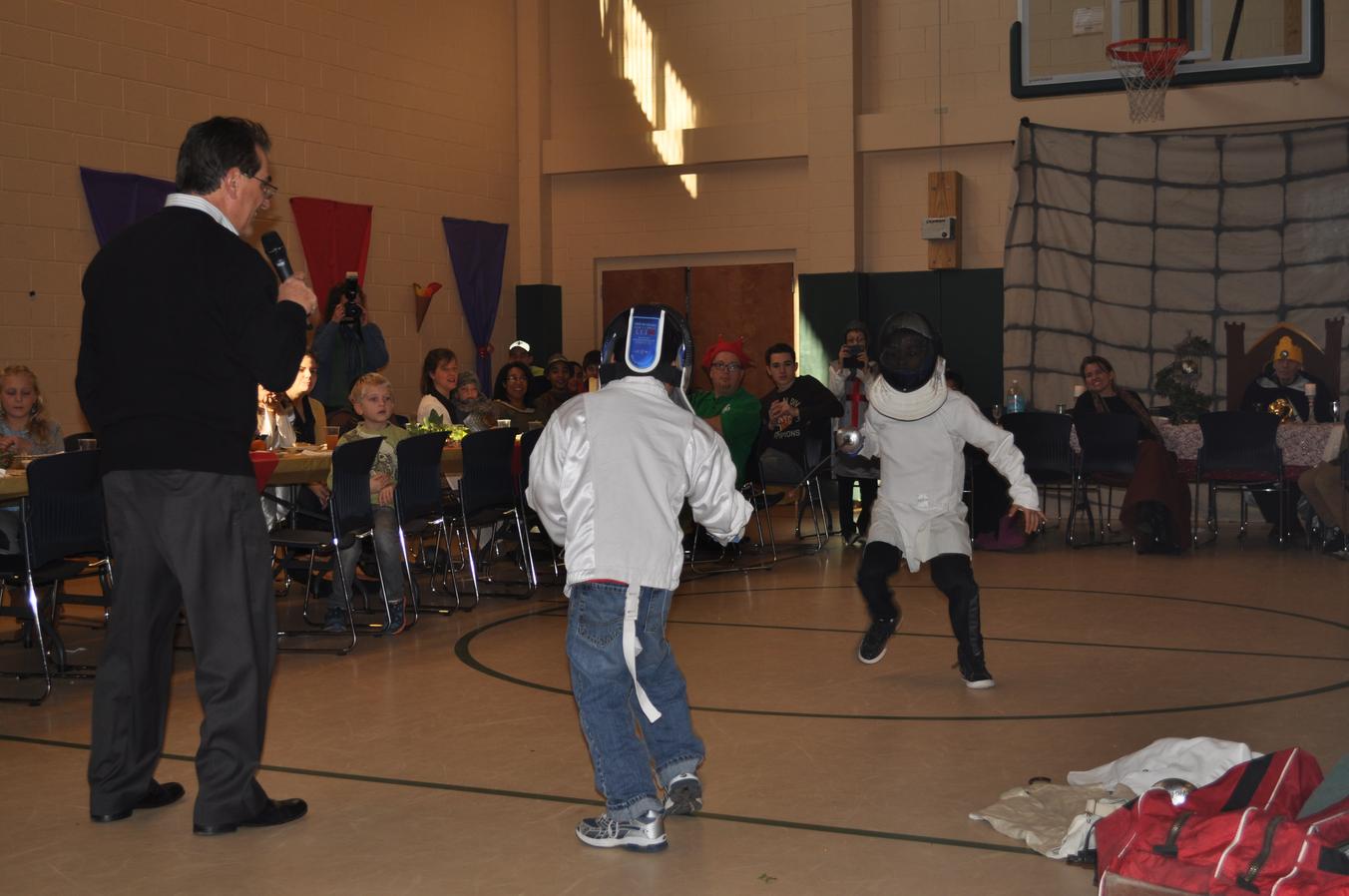 Just look at this cake! (Much better than a real boar's head, in my humble opinion.)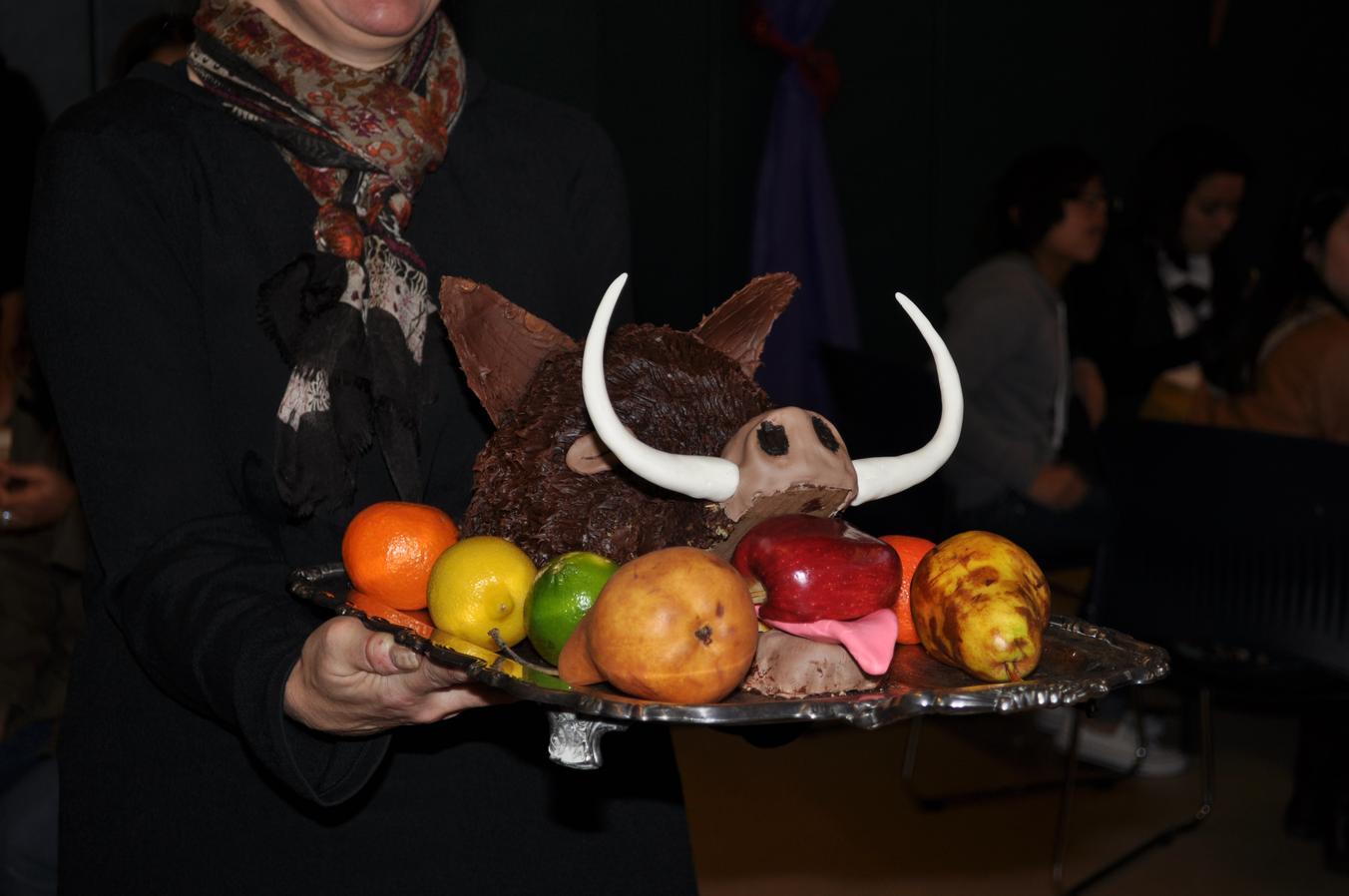 Here are the four of us in costume. Marica was adamant that she was not going to go as something girly. No, she went as "A pleasant (male) peasant." Esther was very pleased with her princess costume, especially the hat — concocted in a hurry the night before — and I wore my Eowyn costume from Ben's LOTR party back in August.