December is probably my favourite month of the year. I love the anticipation of Christmas, celebrating Advent, and all that it means: the King of the Universe becoming man to reconcile and restore us to Himself. Mind-blowing, yet so easy a story to become used to and complacent about.
December included many of the usual traditions like
decorating… This was the first year we had a real tree! The kids and I went and picked it out in the pouring rain, but it was worth it.
(A reminder about photos: if you want to view them larger, click on one of them below, and you'll get a slideshow with bigger photos!)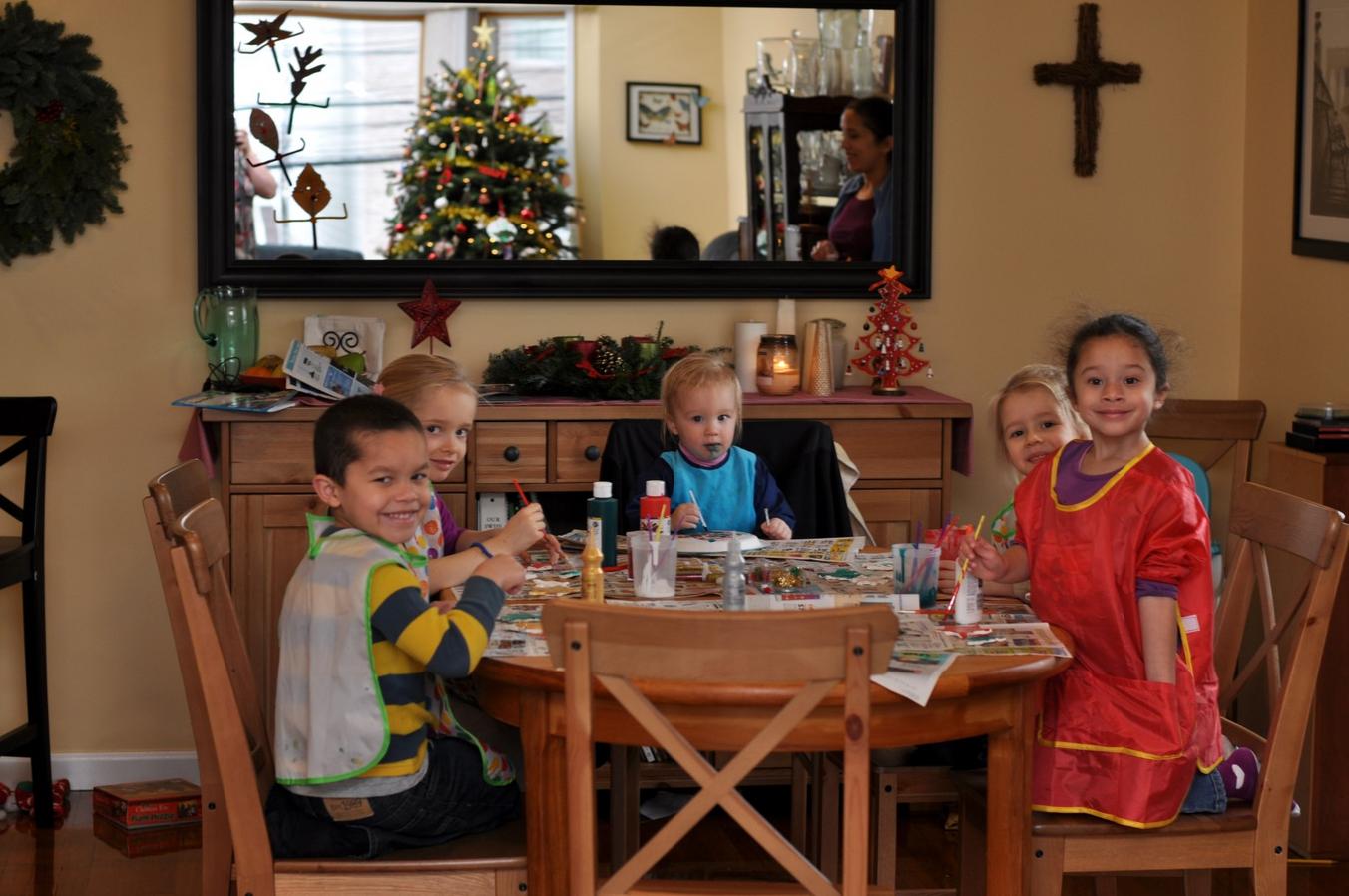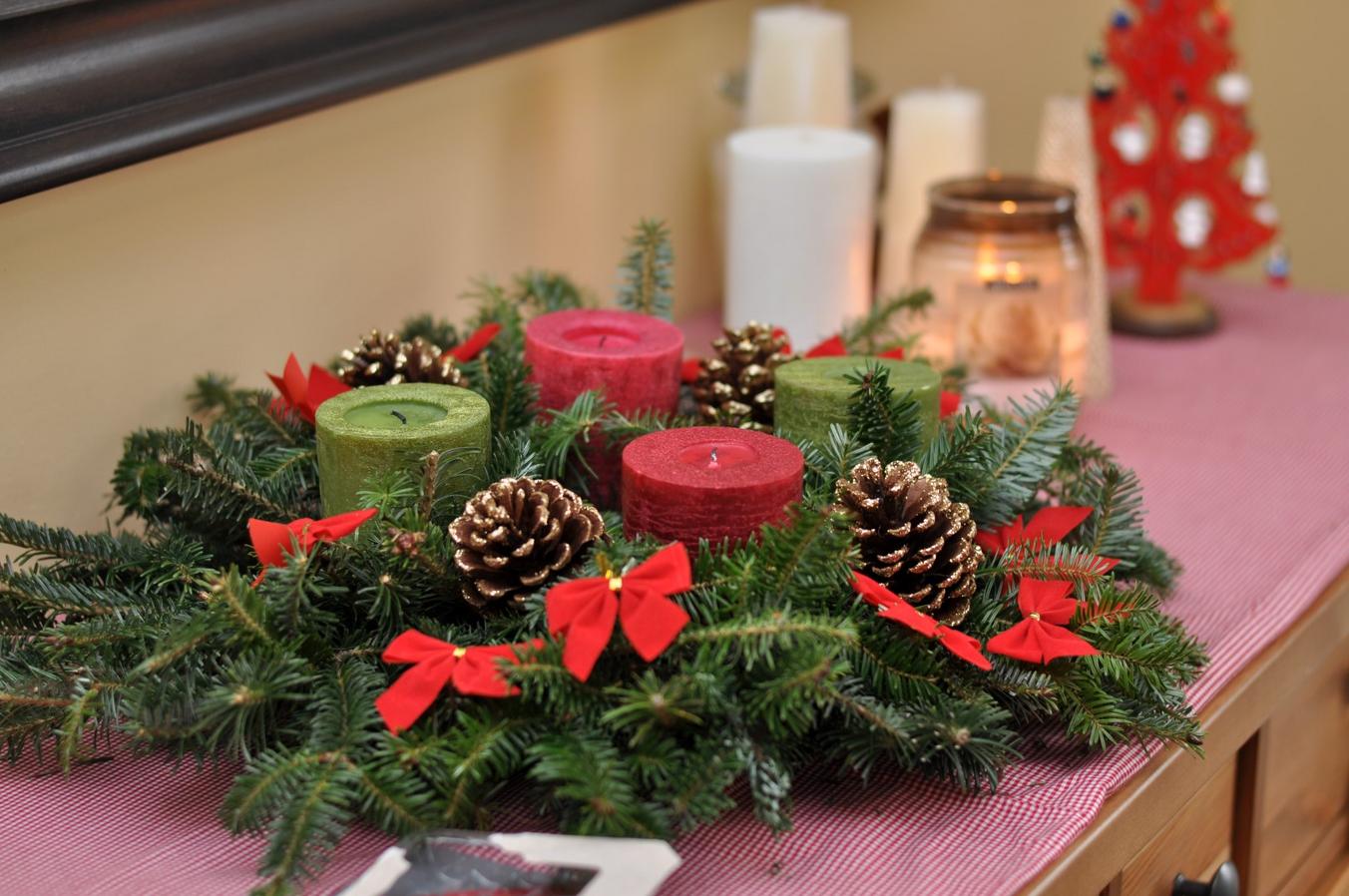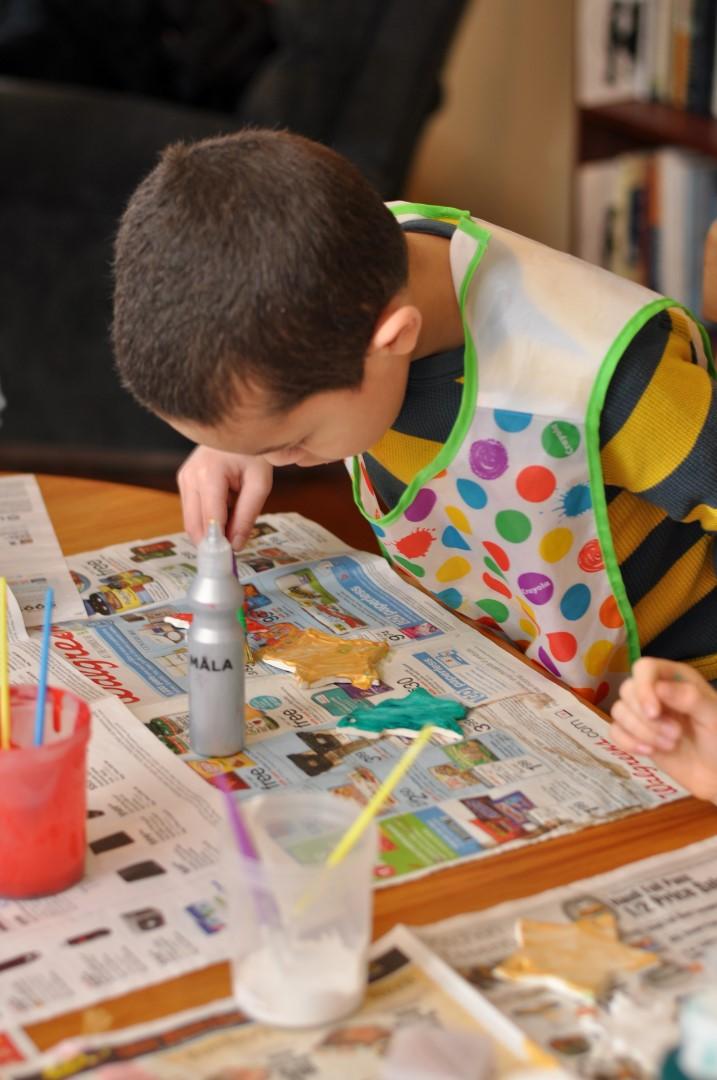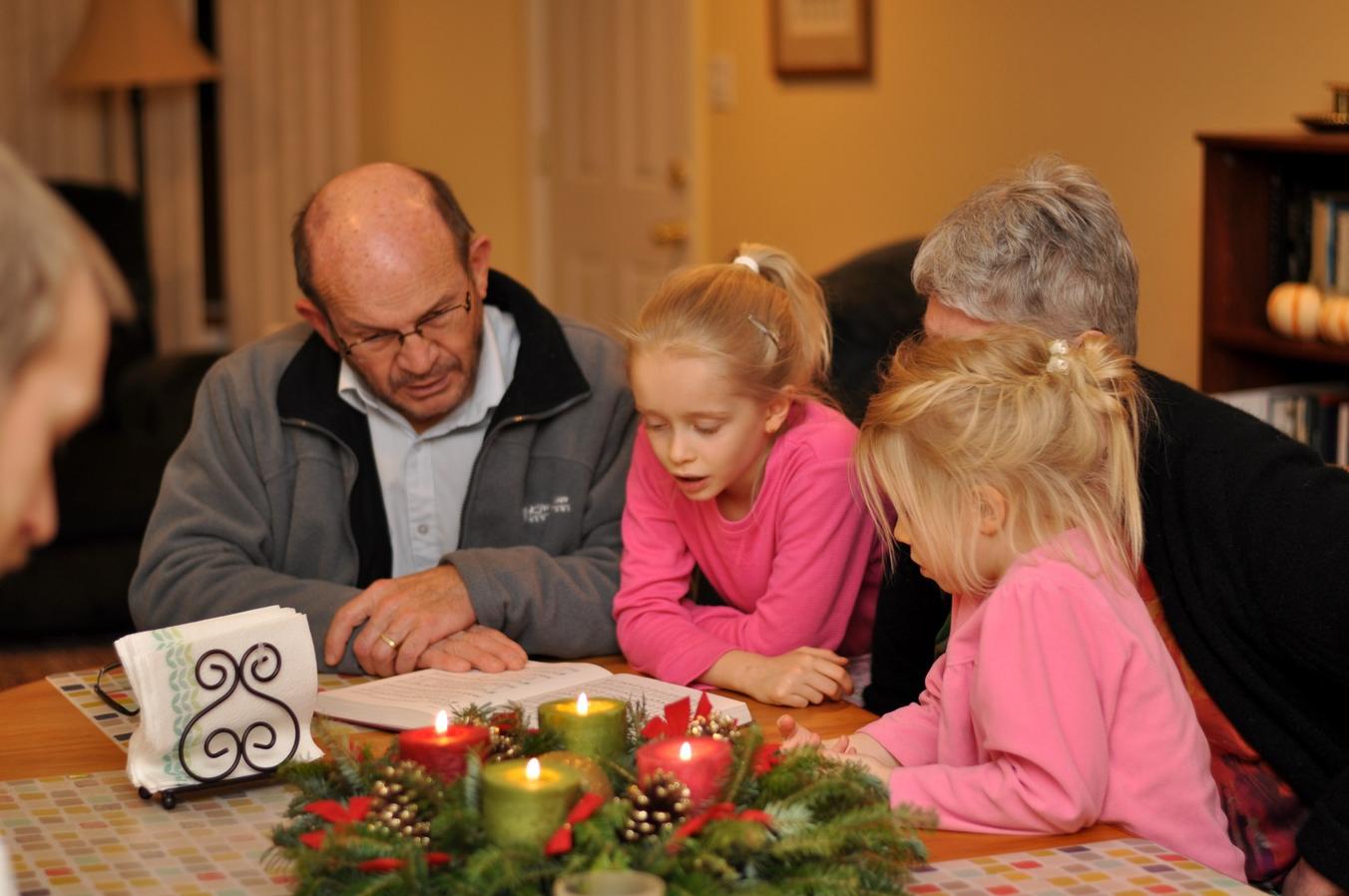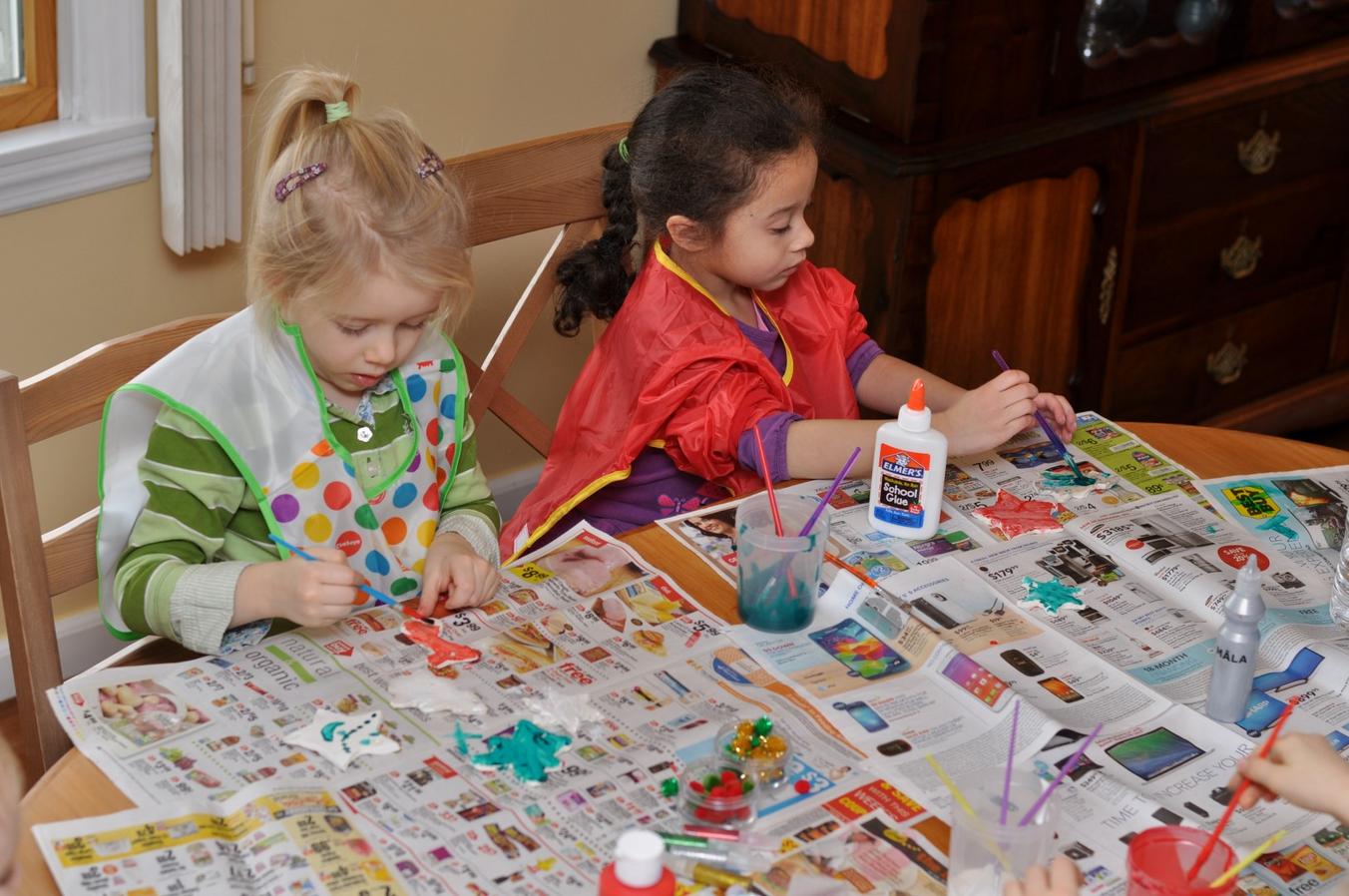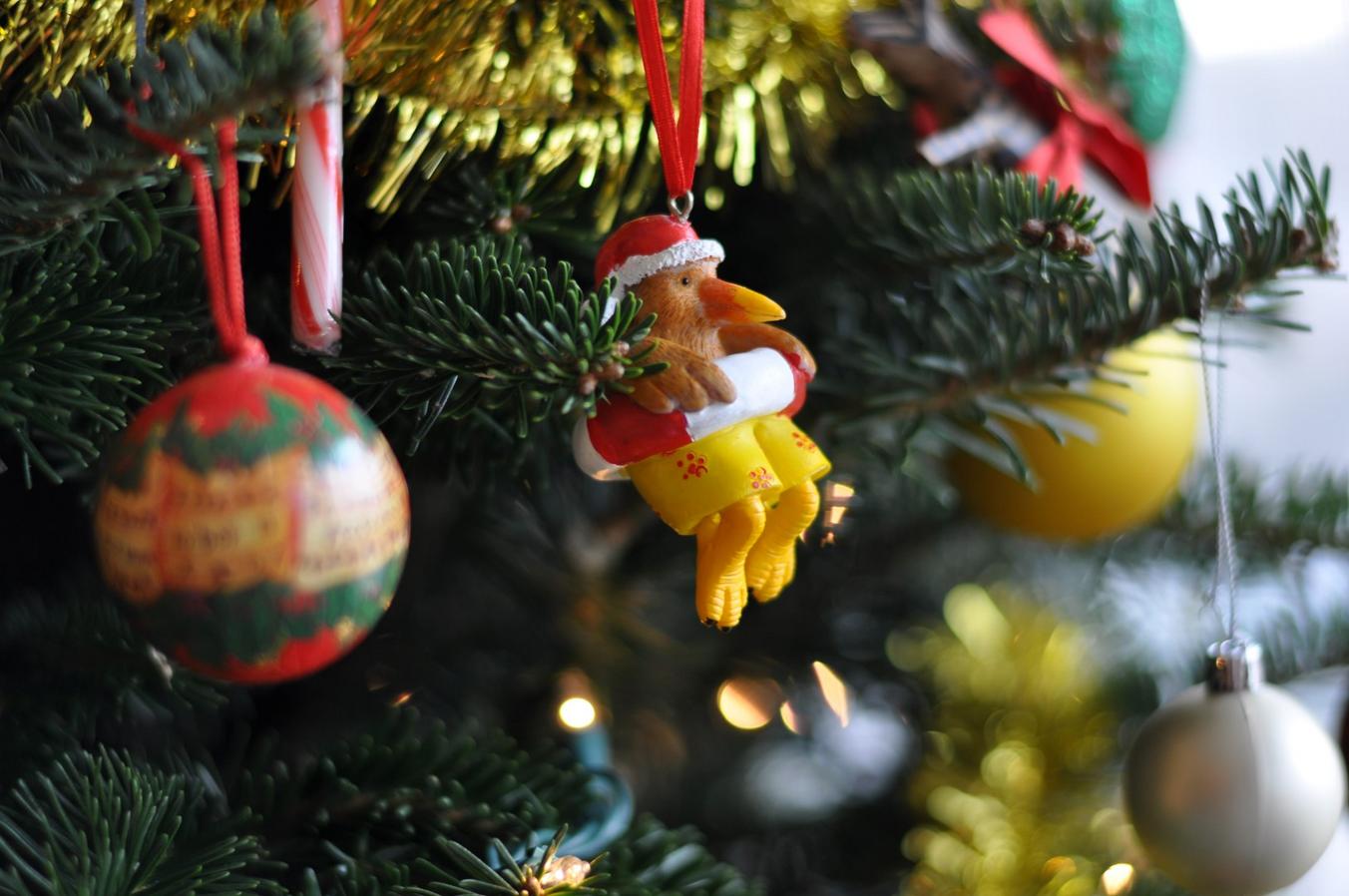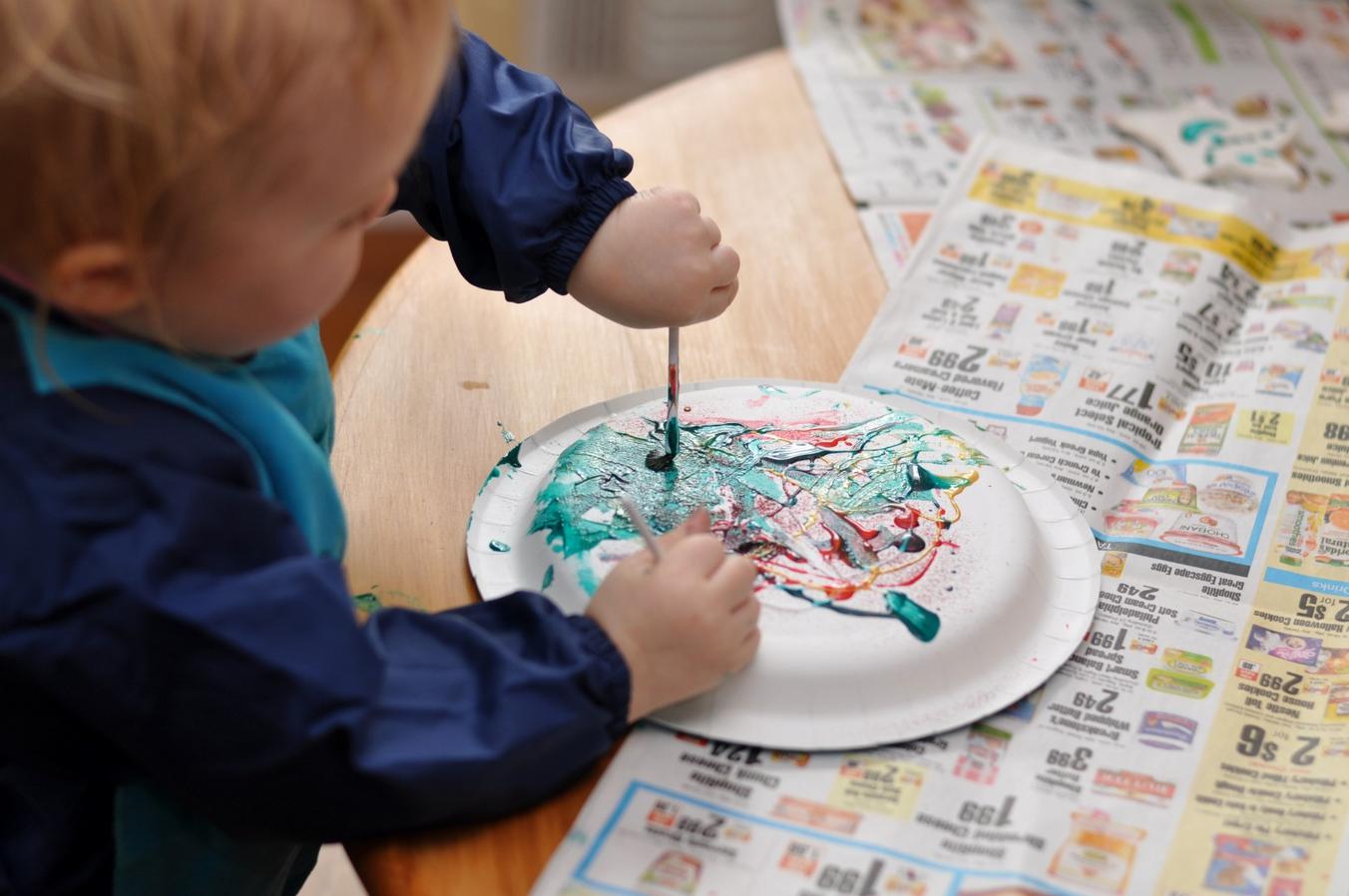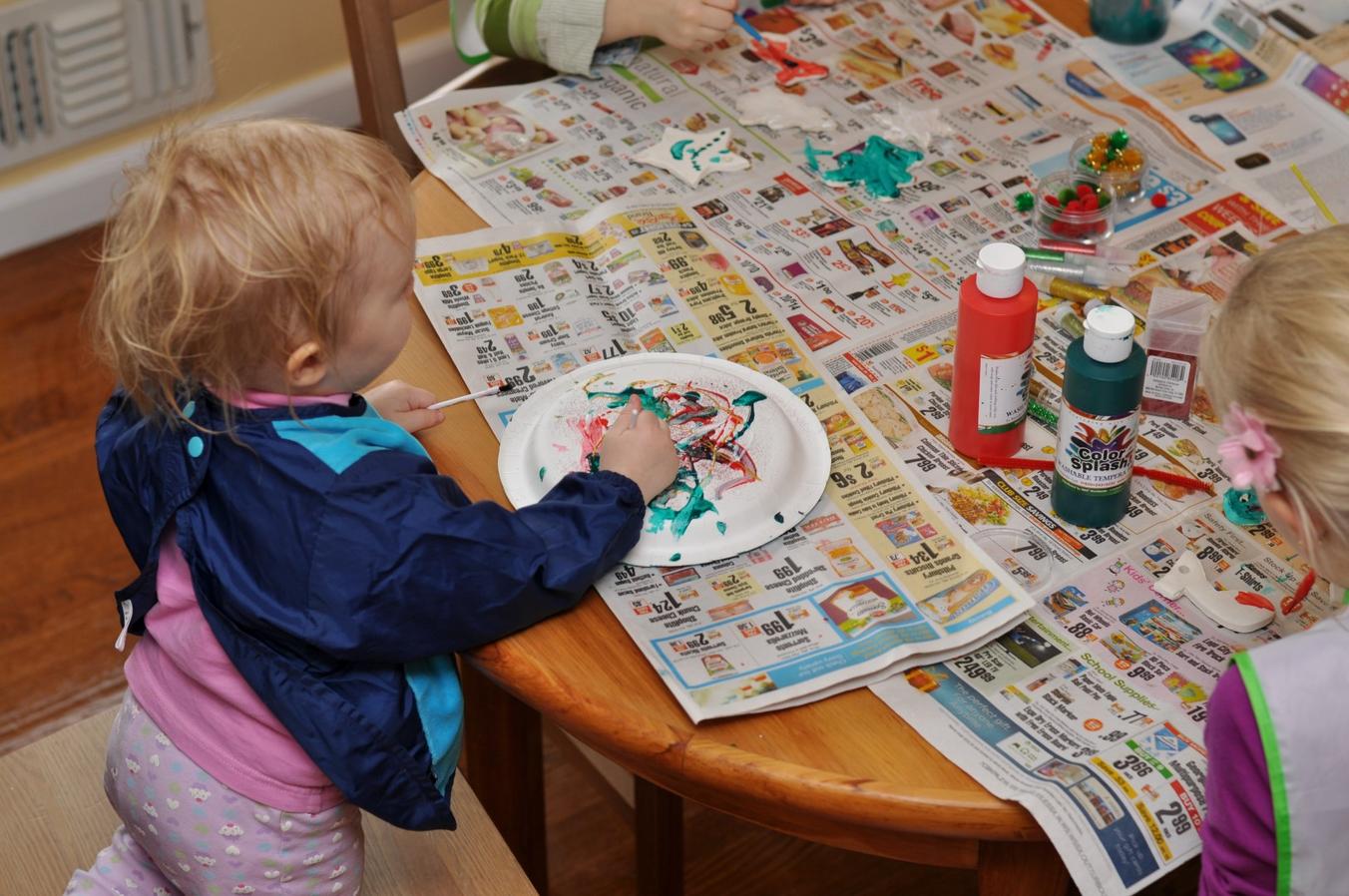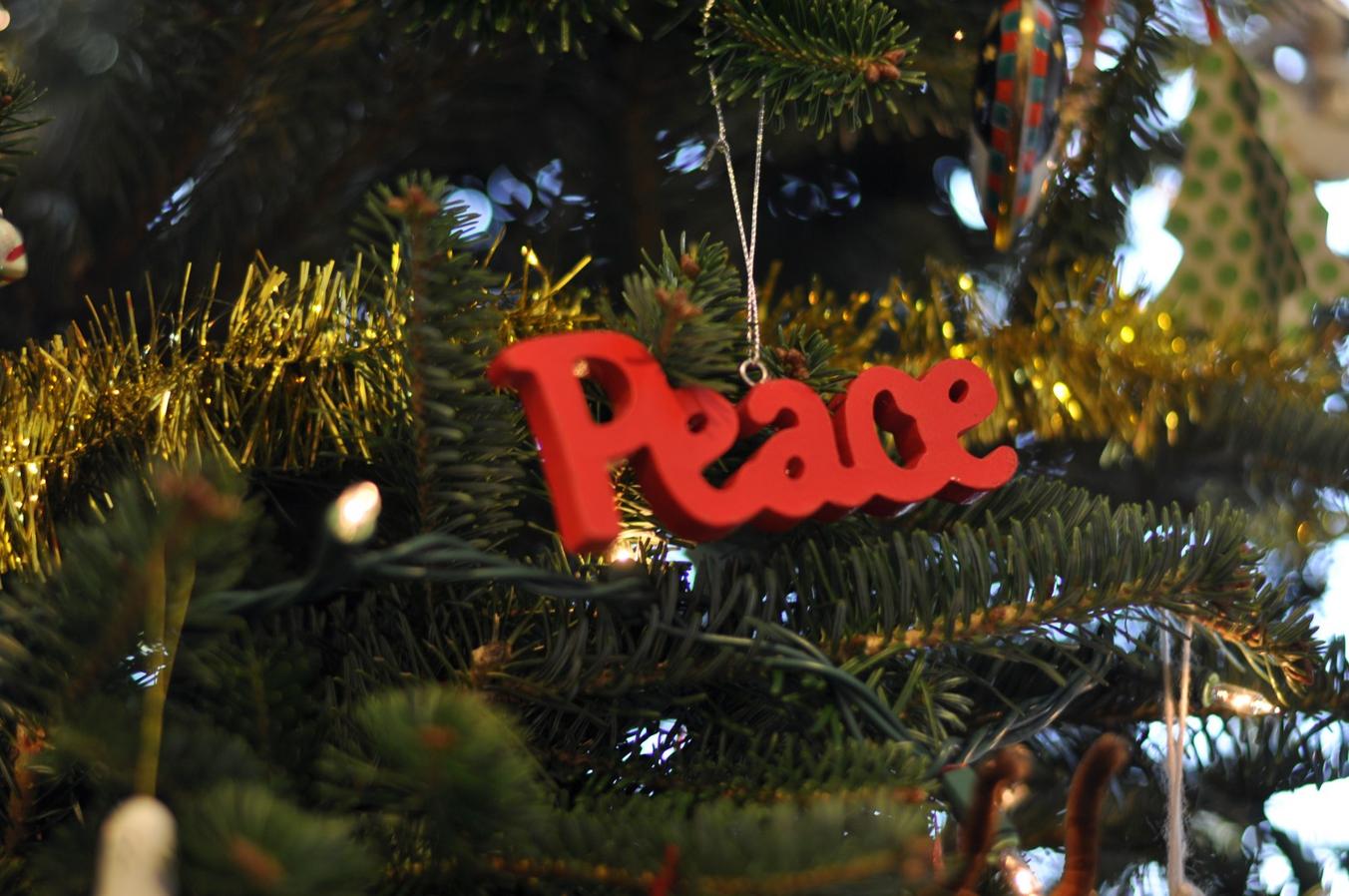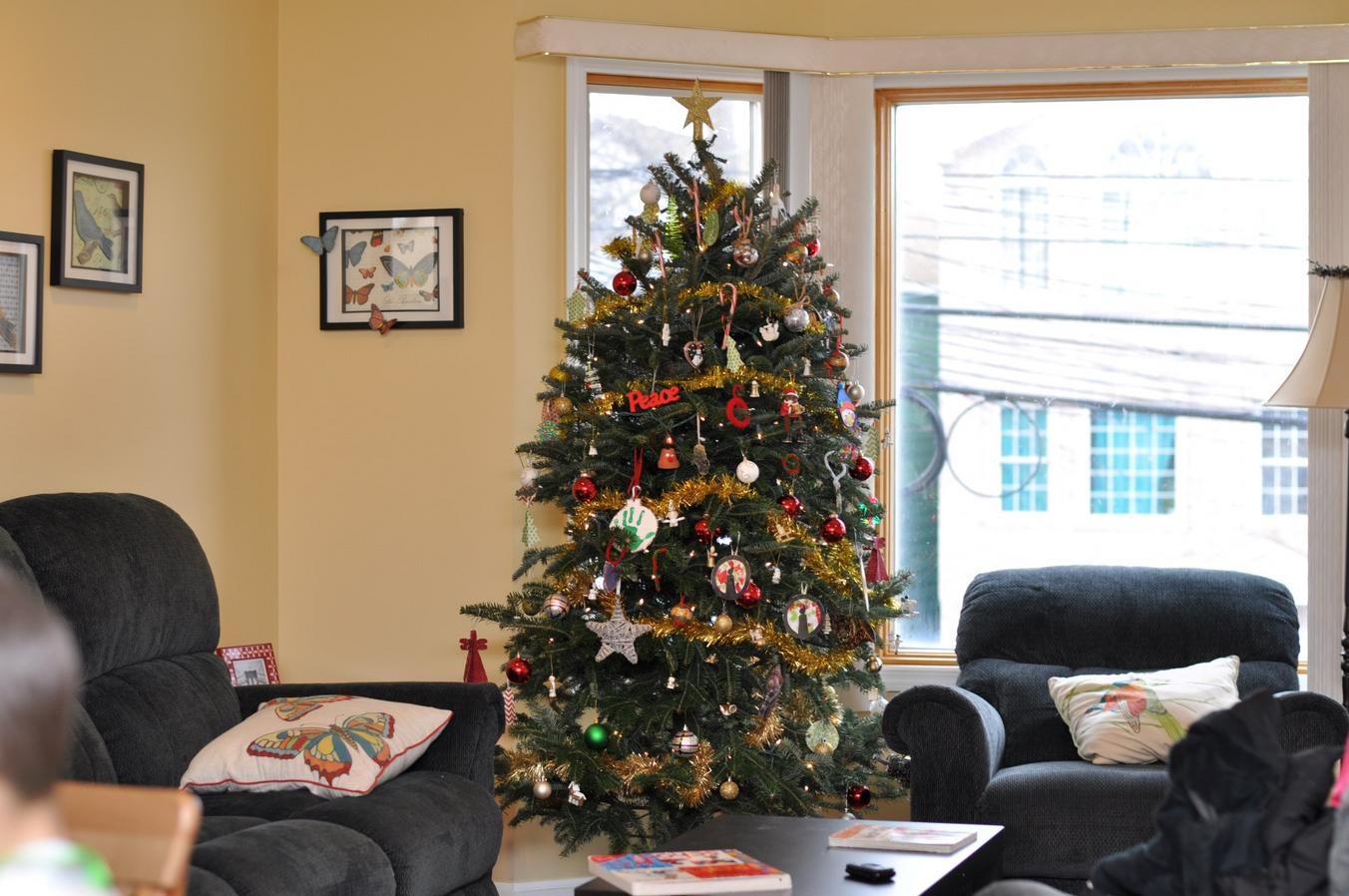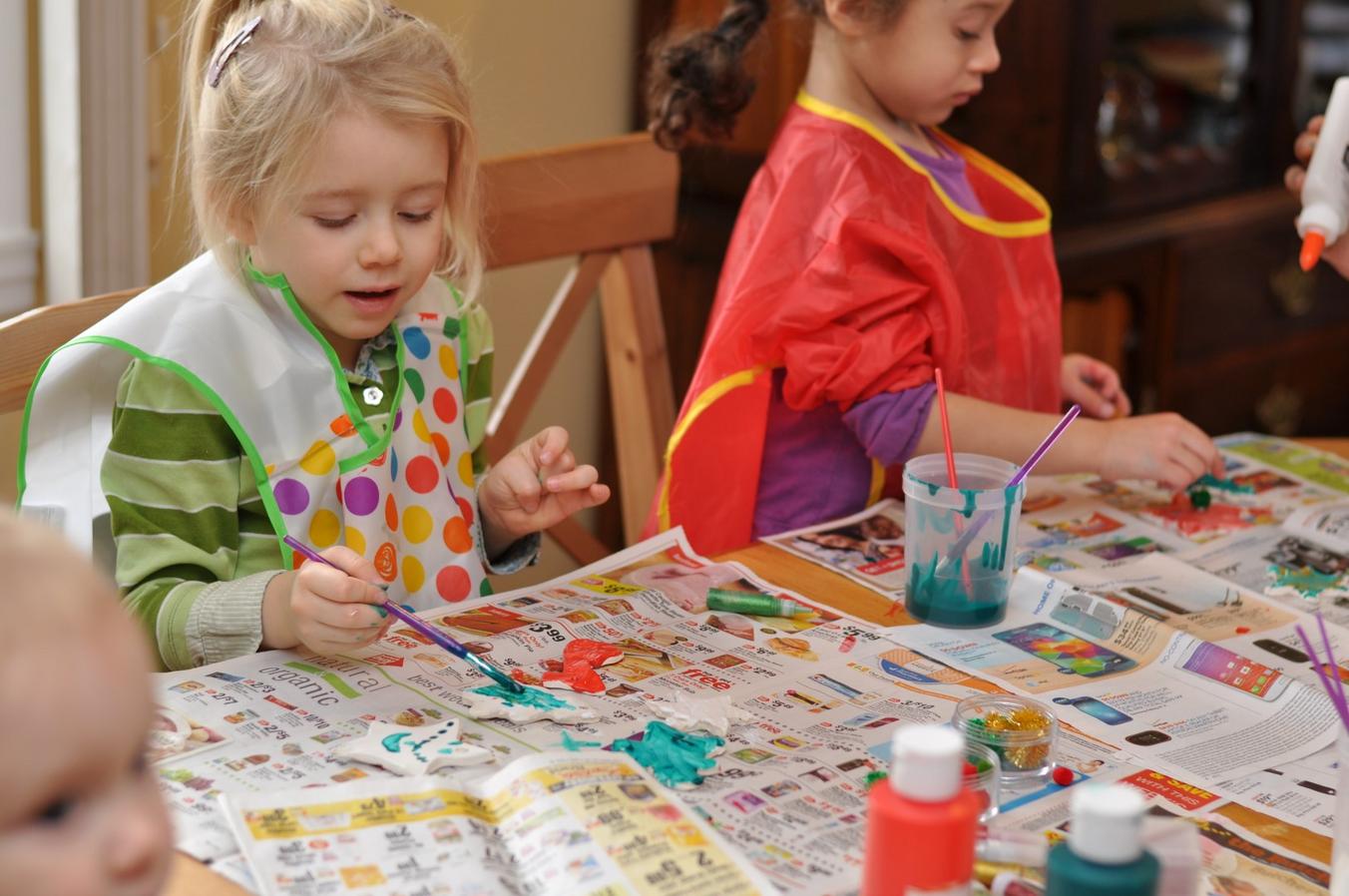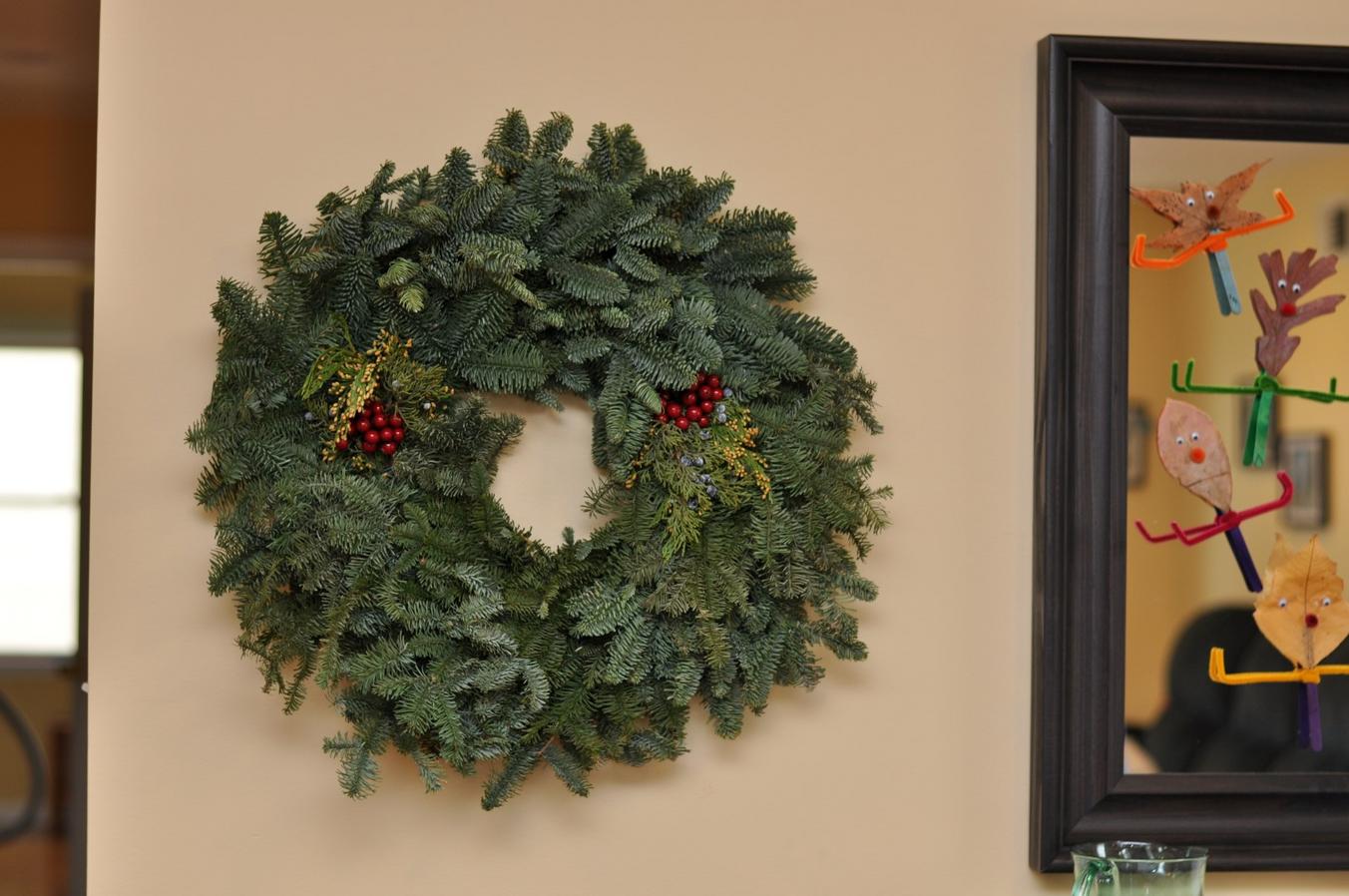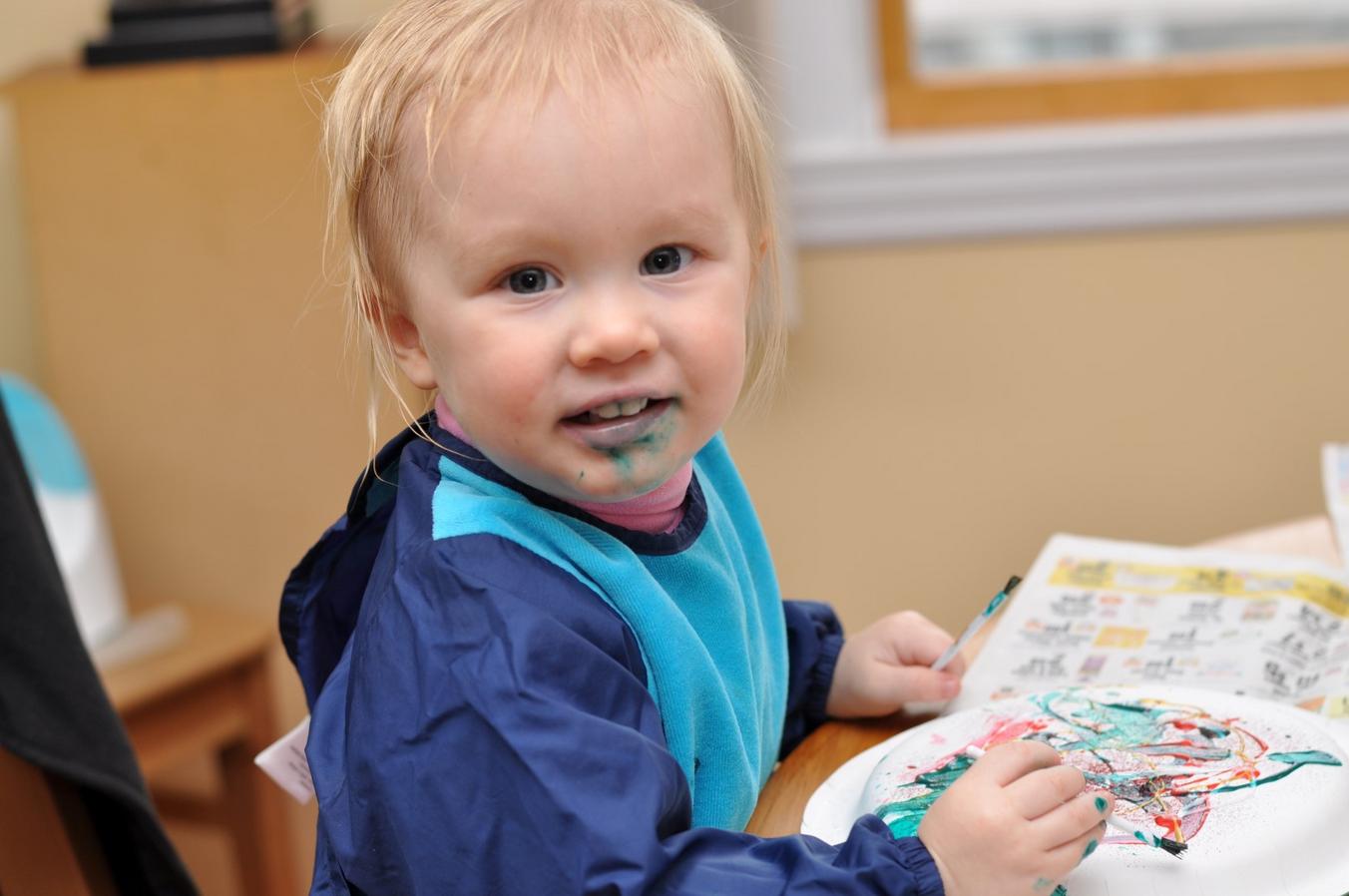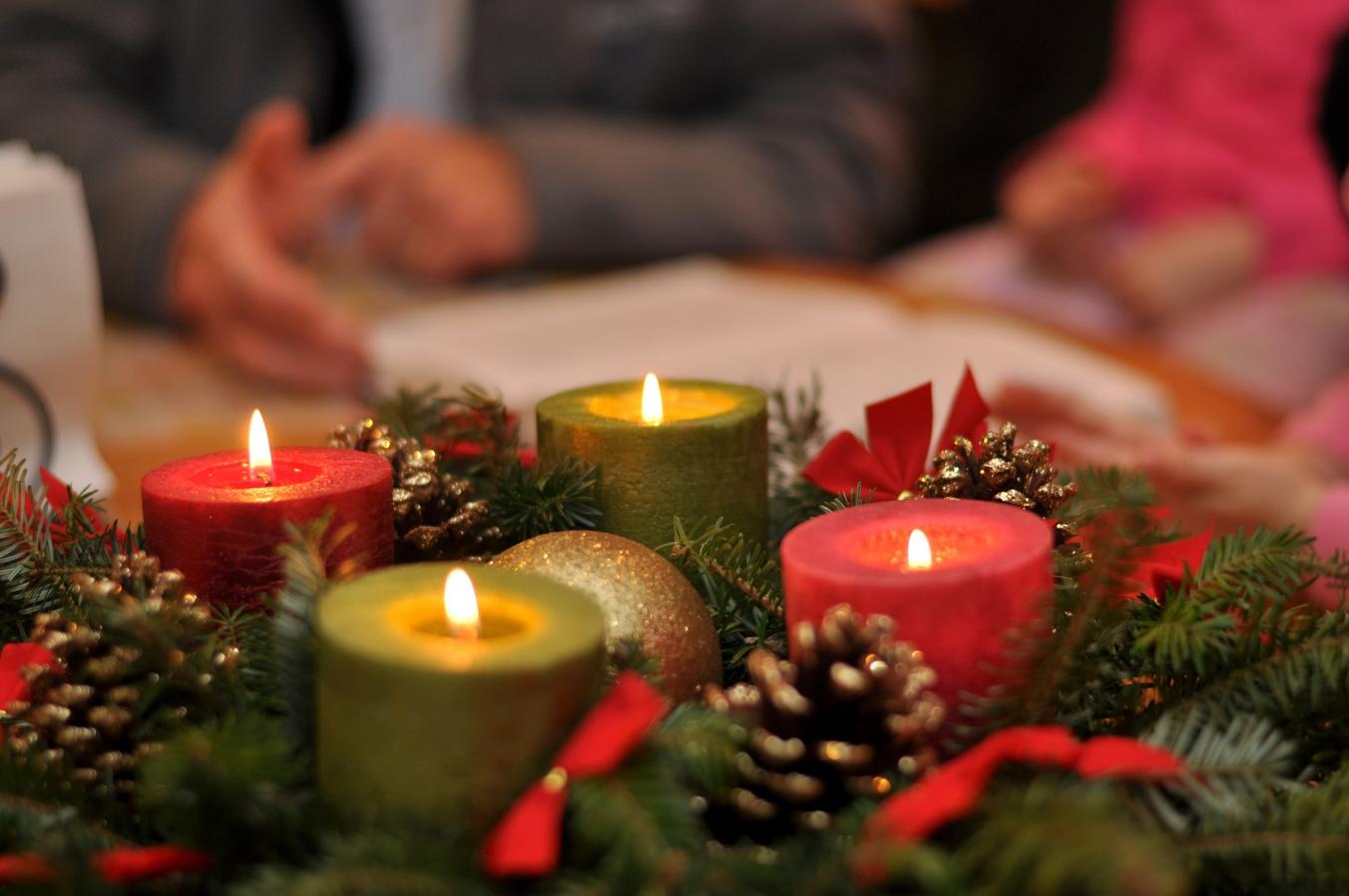 a Christmas service at church which the the whole family had part in, except Laurelin! I played violin, Ben sang in the choir, and the kids were part of a presentation,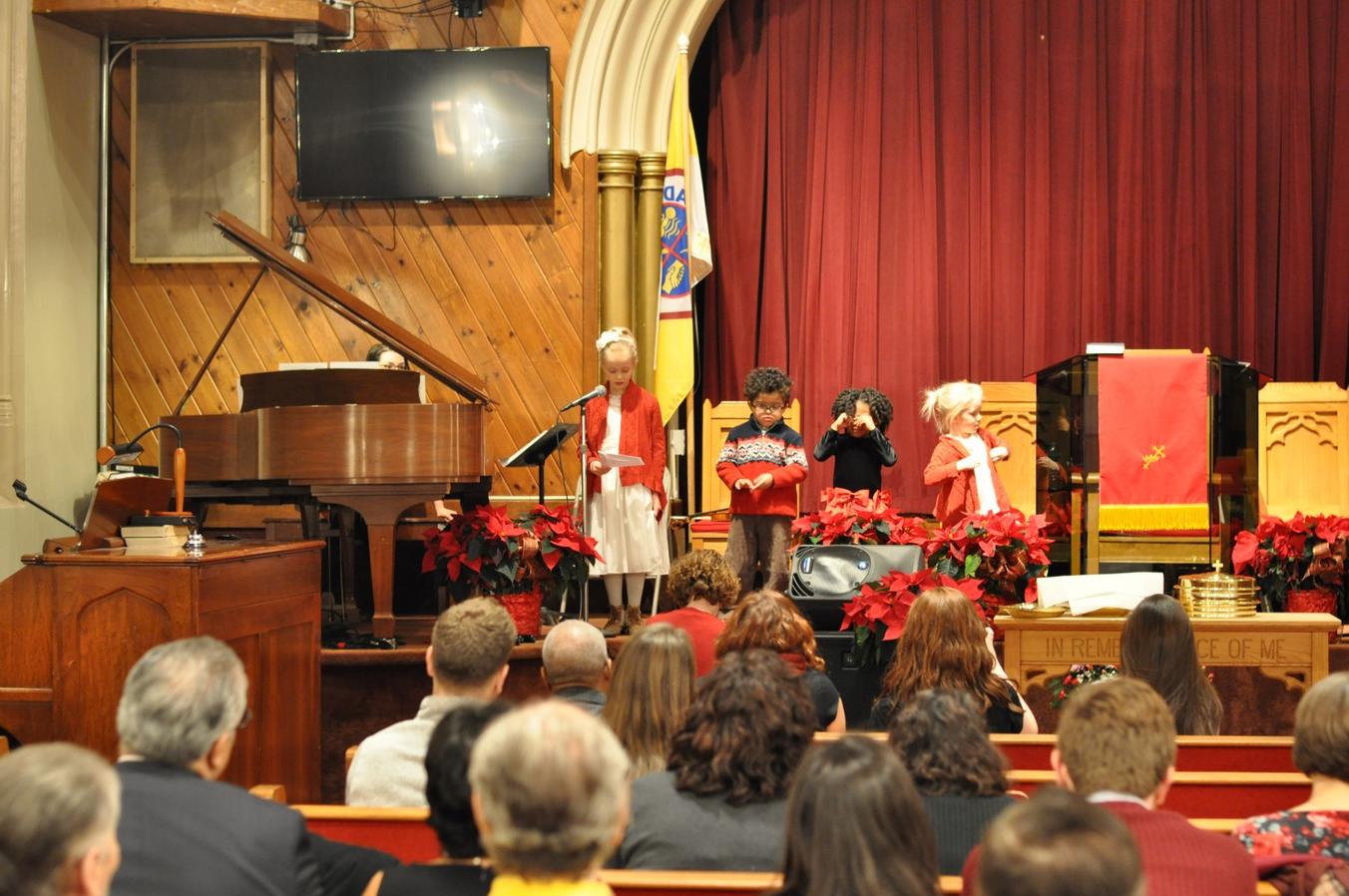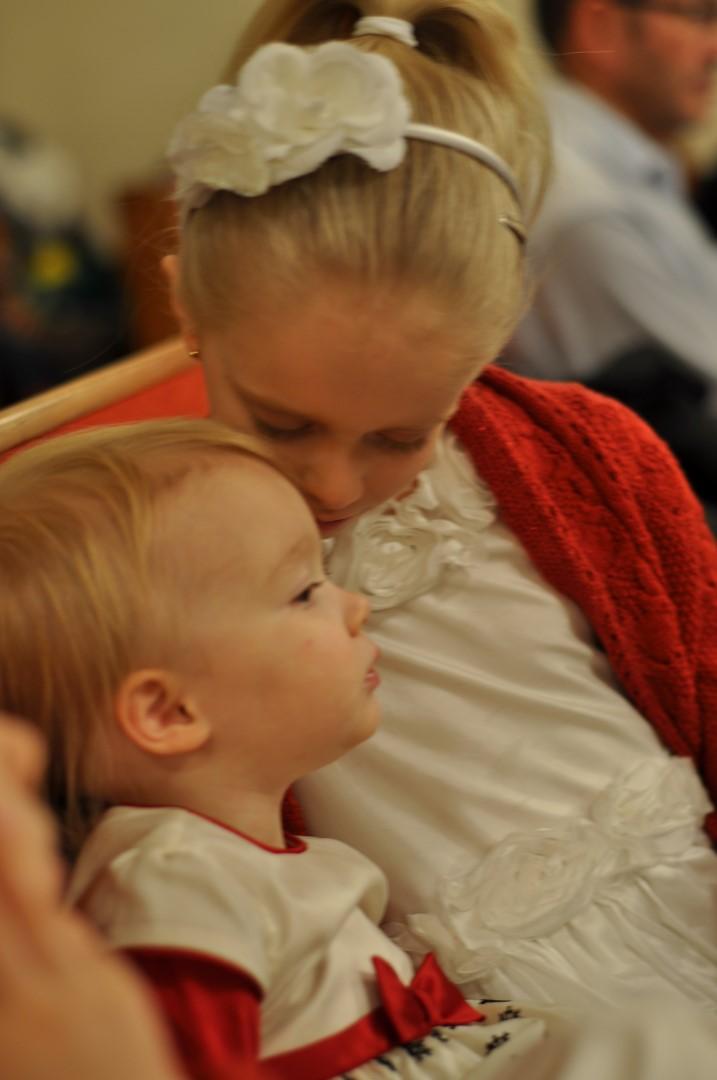 and baking… (though I cheated, and bought kits for the gingerbread houses). Here (and in the painting photos above) we are with our little mini co-op group (our family and my friend Damaris' kids who get together once a week for piano lessons, Spanish, Social Studies and Art). For the houses we were helped by our Christmas guests, James and Laura and Laura's friend Ella.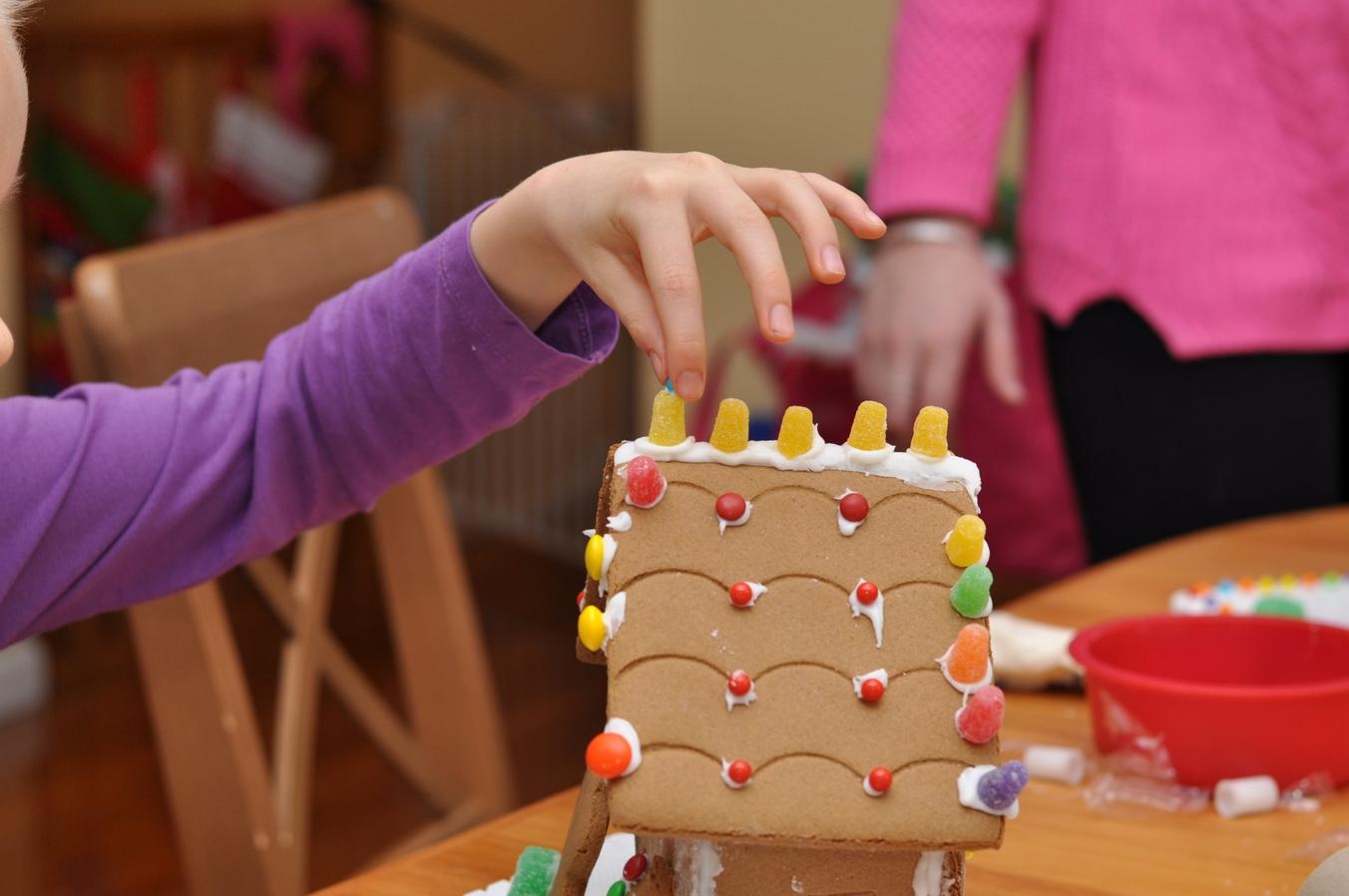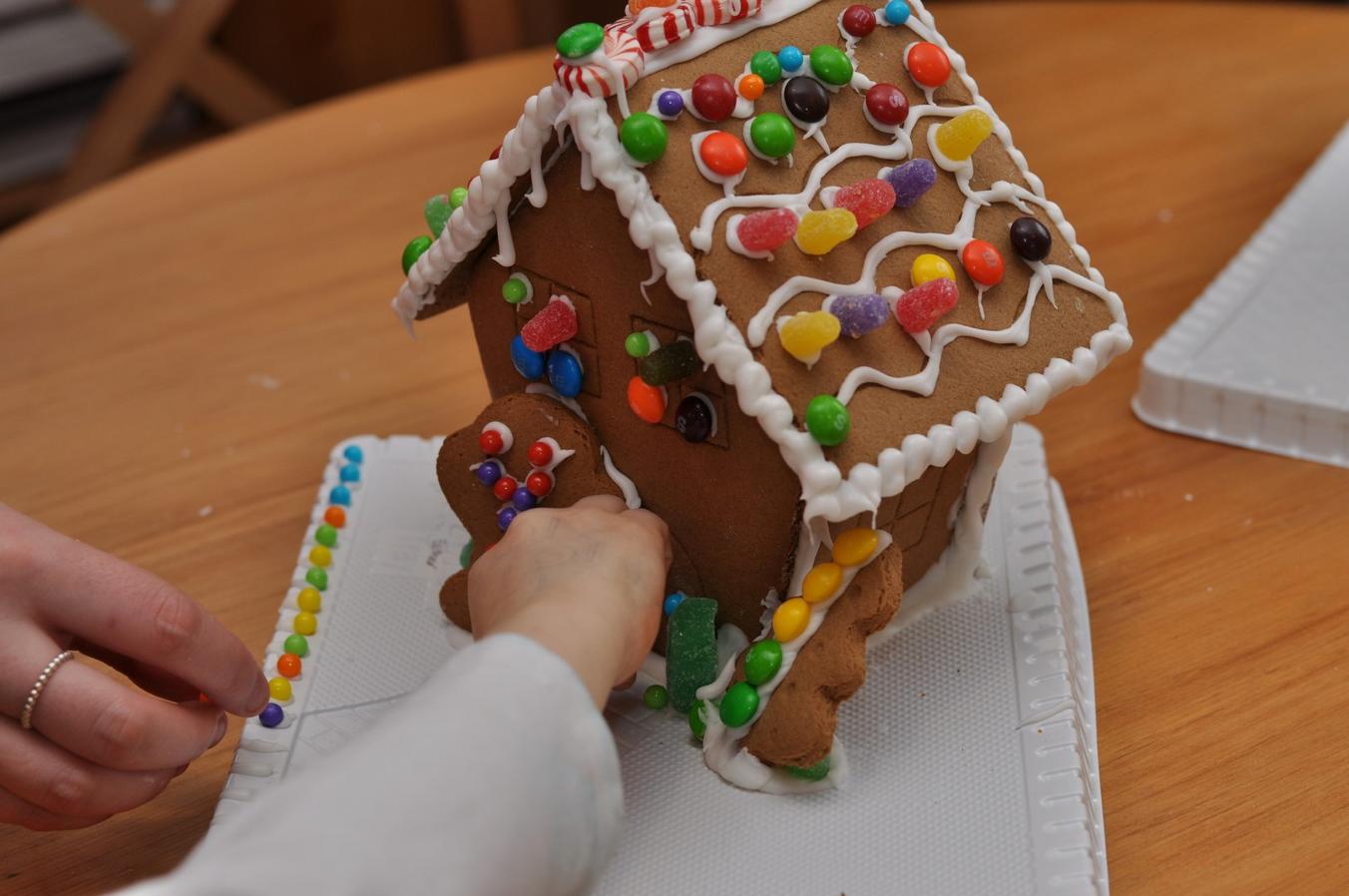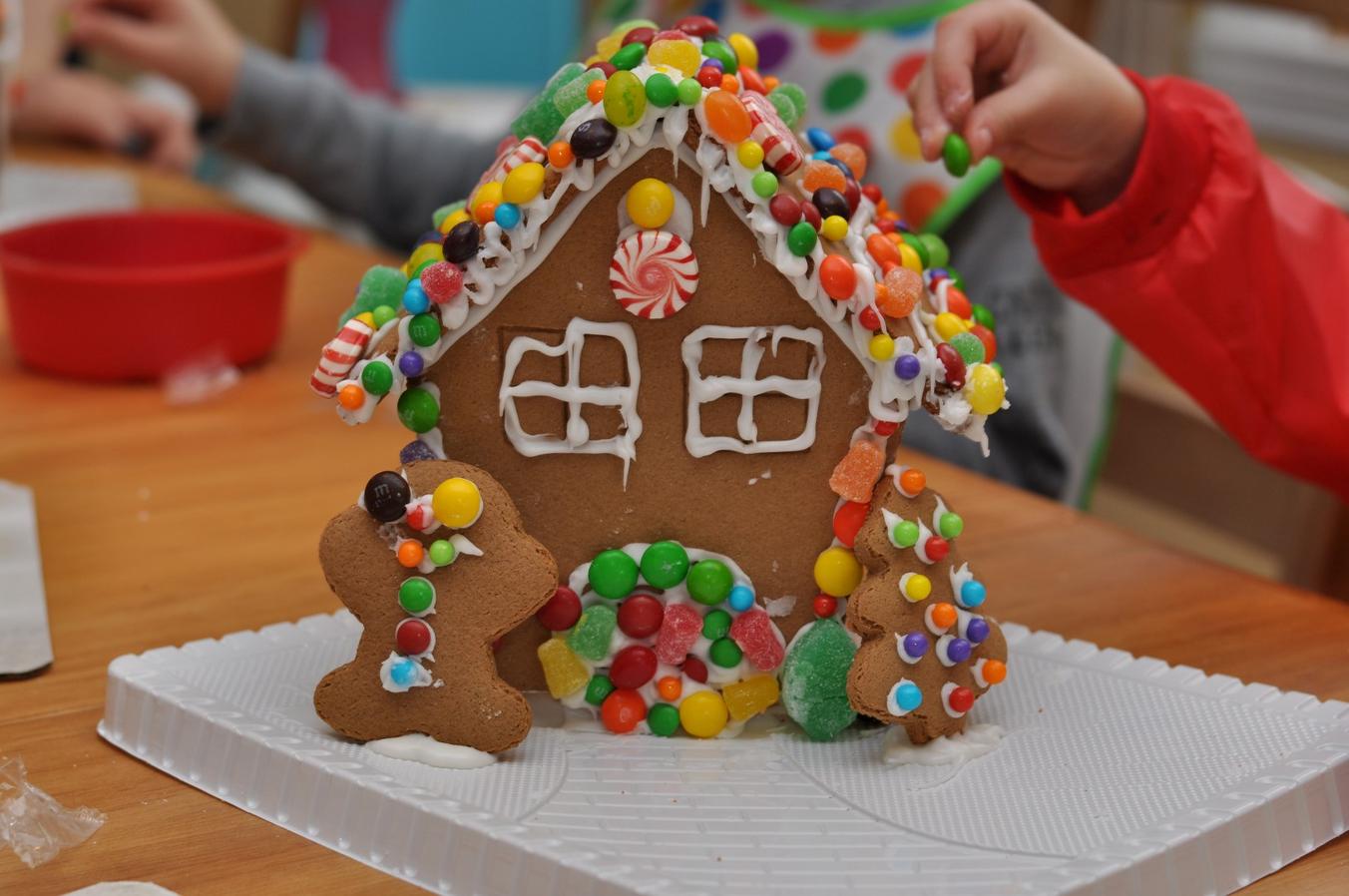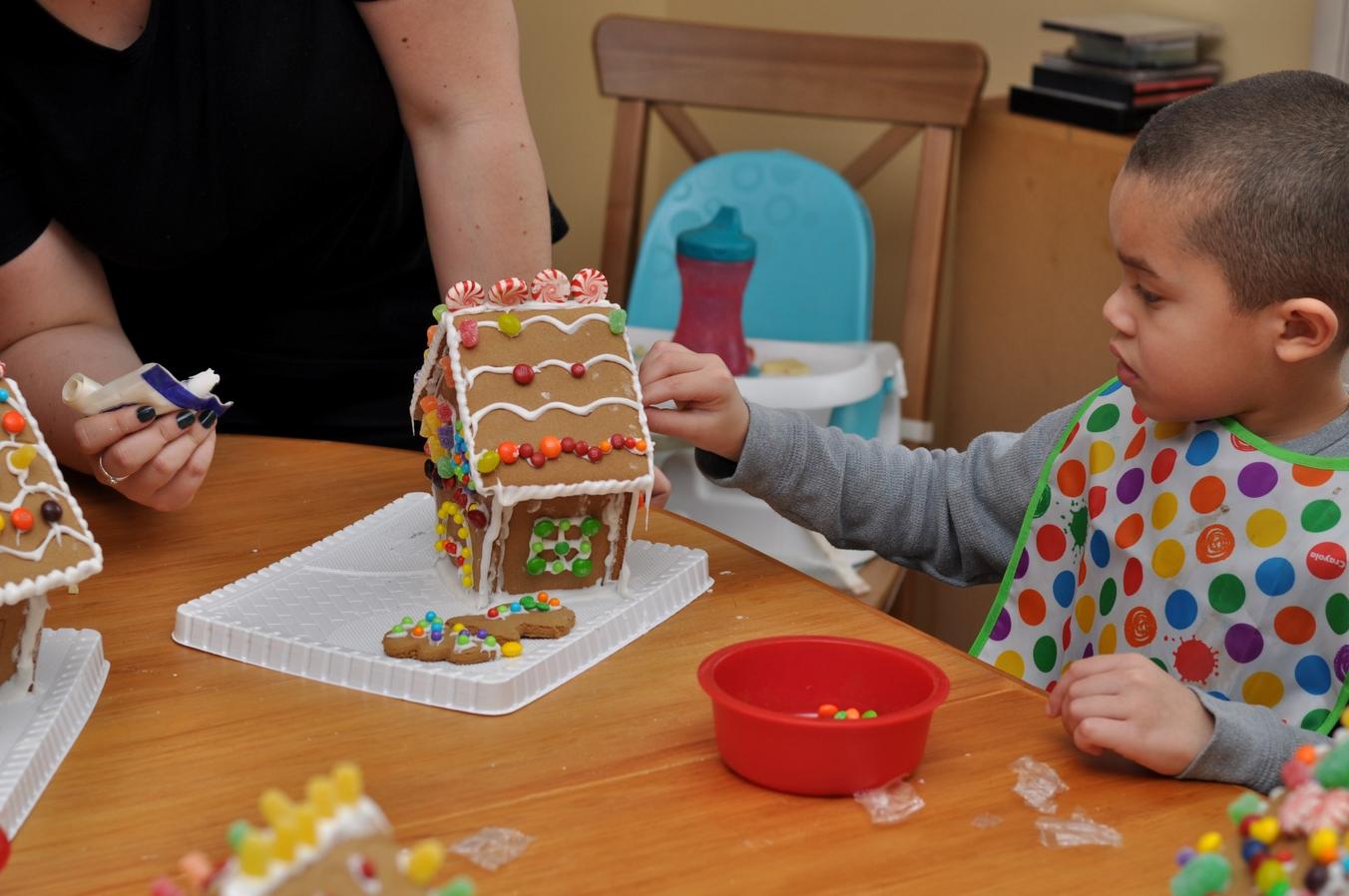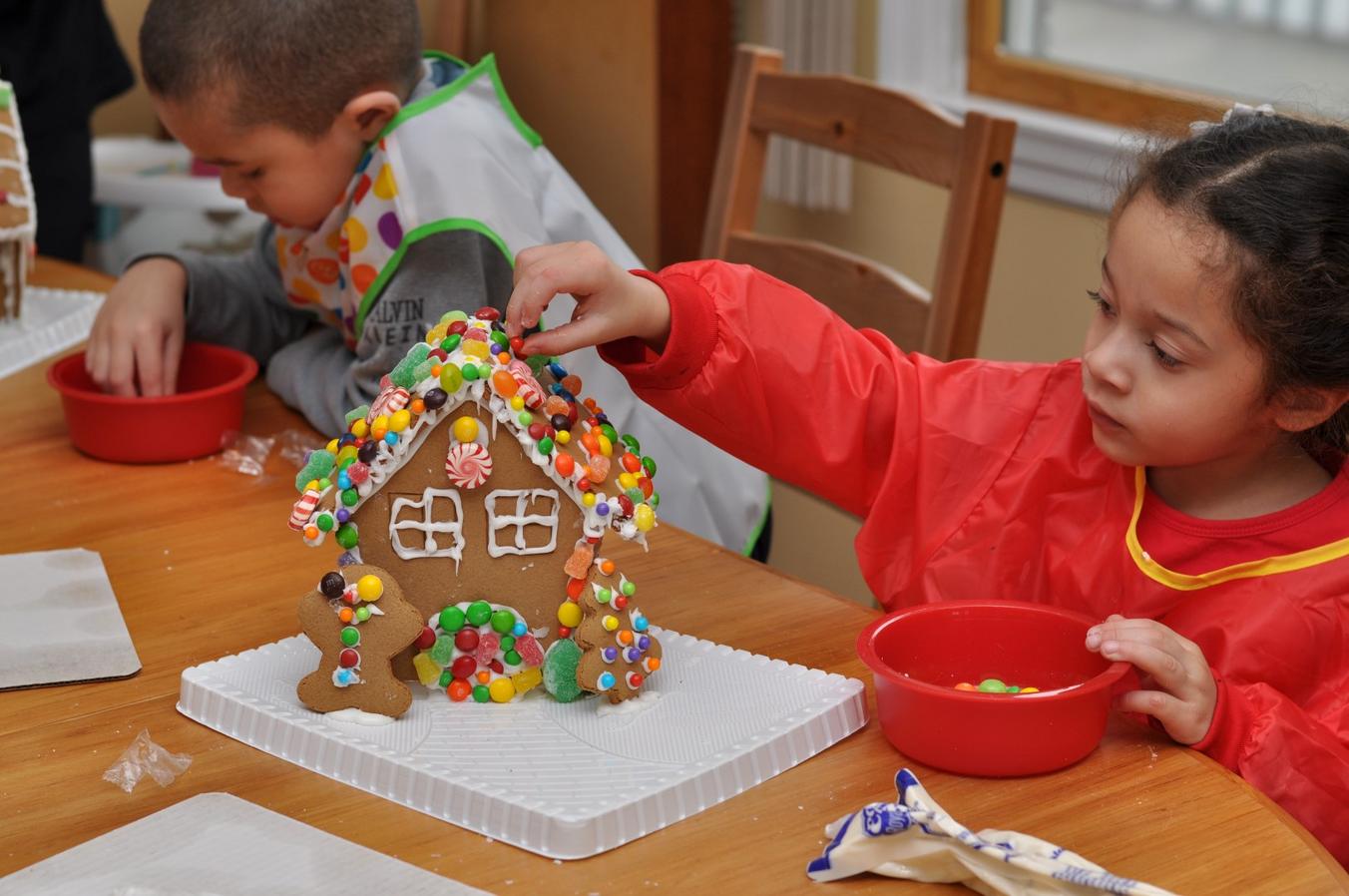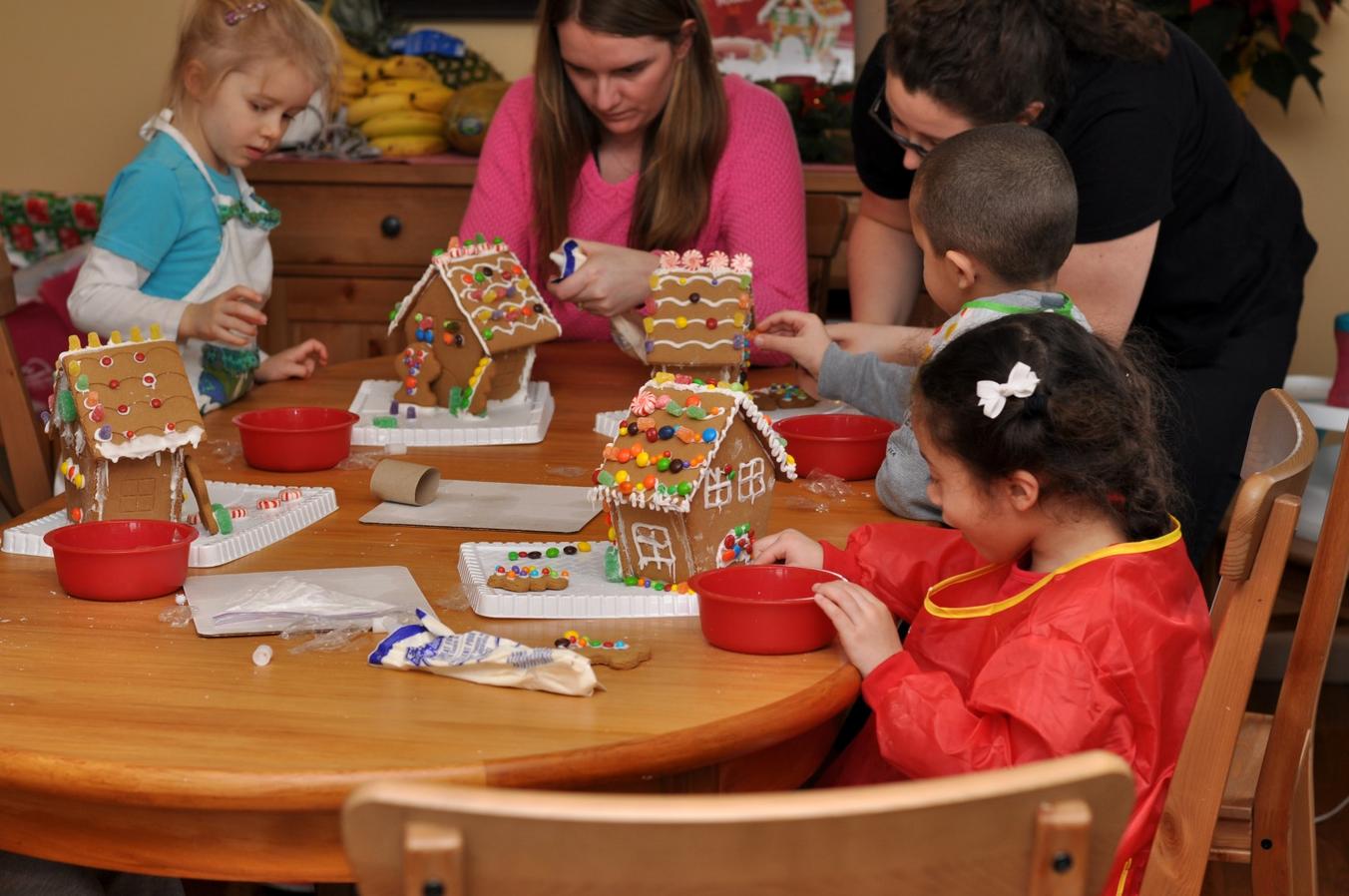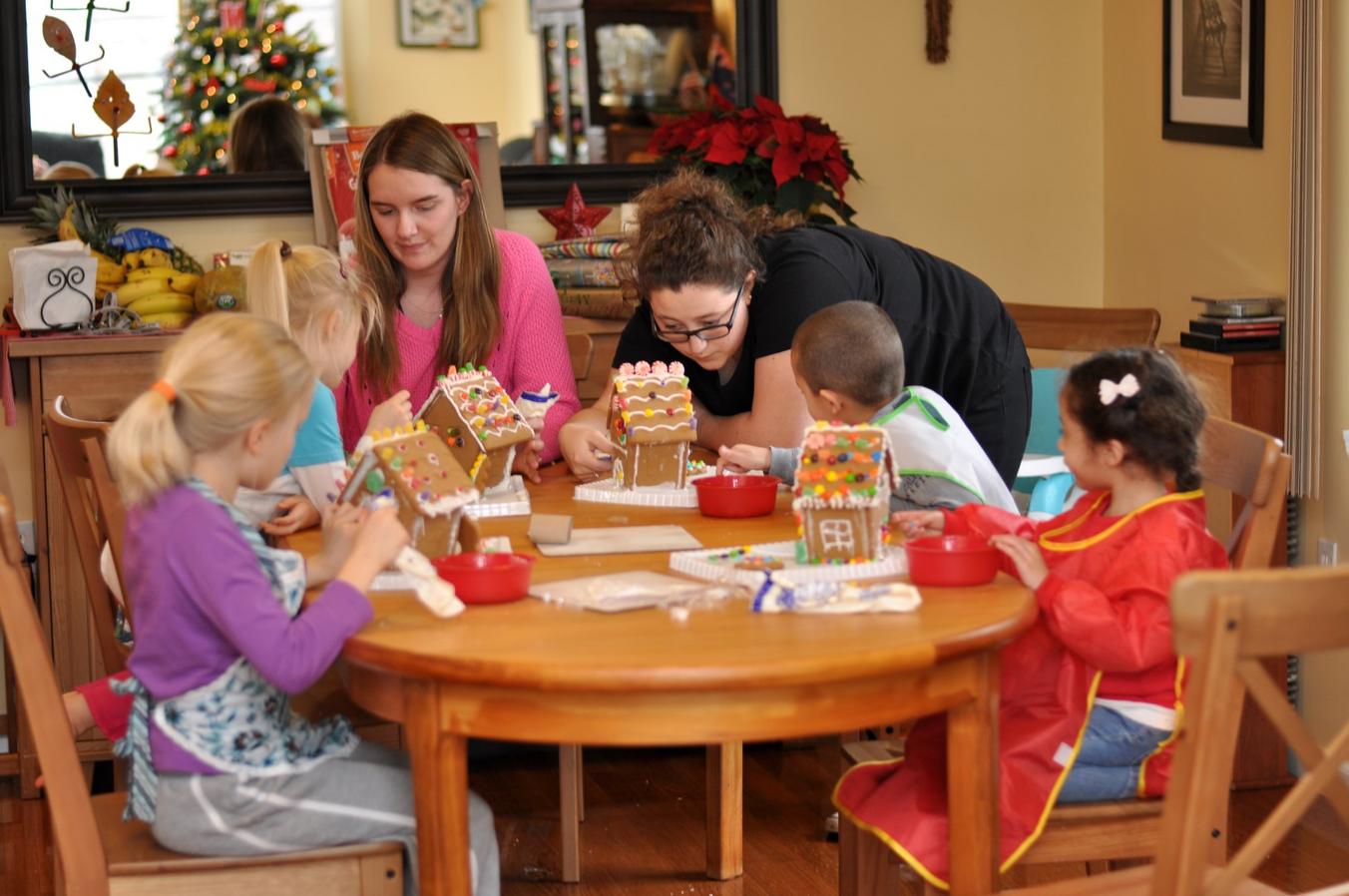 For Advent, I worked through an Advent devotional that I found to be a big blessing, called The Greatest Gift by Ann Voskamp. I highly recommend it. I think I'll be reading it every Advent from now on!
This year we had the added blessing of having my parents here for a visit over part of December and January. We spent most of the time with them relaxing at home, or doing activities that were close-by, but we did manage to fit in a 3-night stint up to the Adirondacks. It's the same place we stayed when they visited us in 2011. This time there was snow everywhere and it was cold. Thankfully our cottage was nice and cozy!
We spent most of our time reading, playing games and eating yummy food inside; and sledding and playing in the snow outside. It was a really great relaxing few days right before the busyness of Christmas week.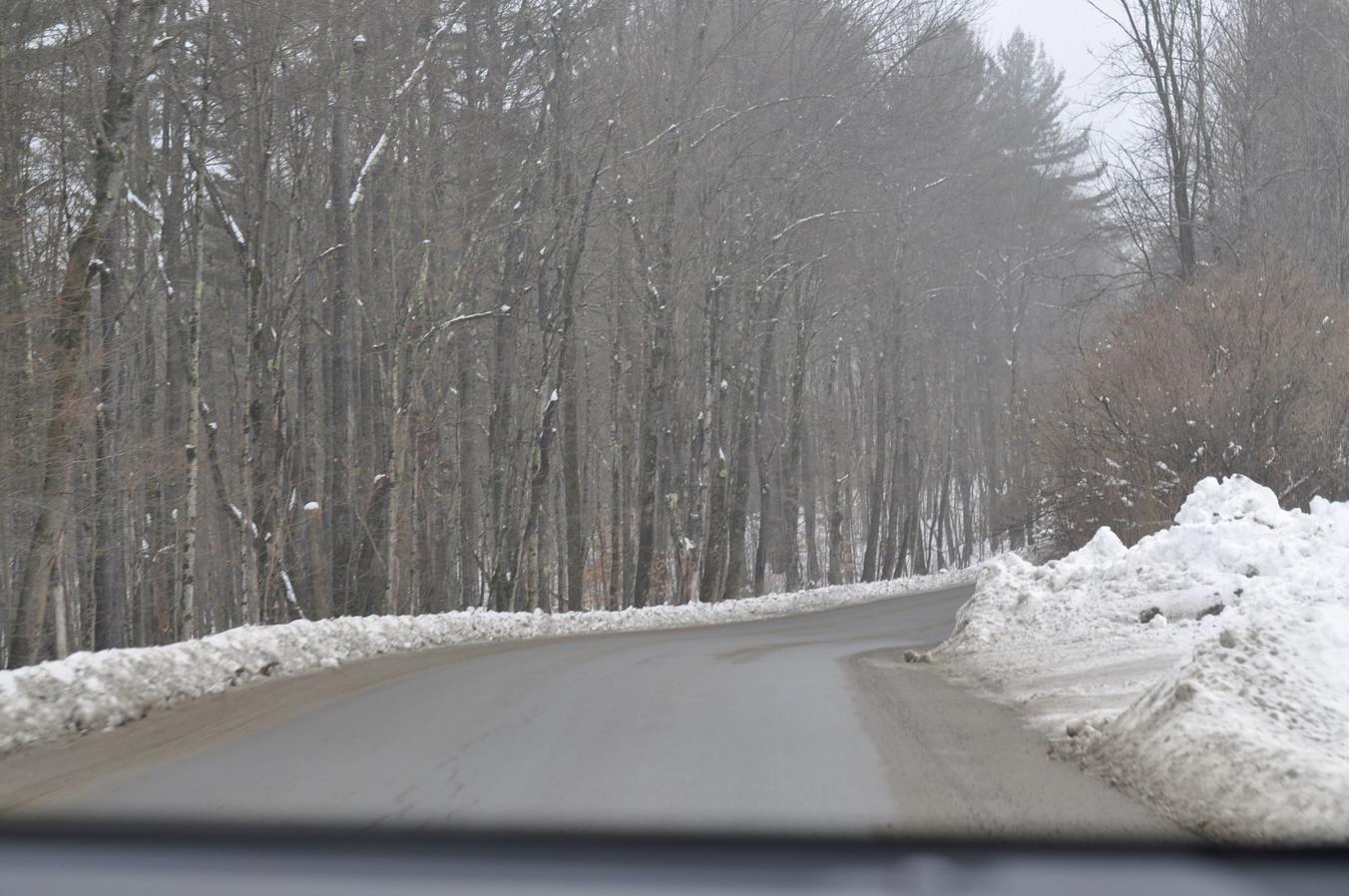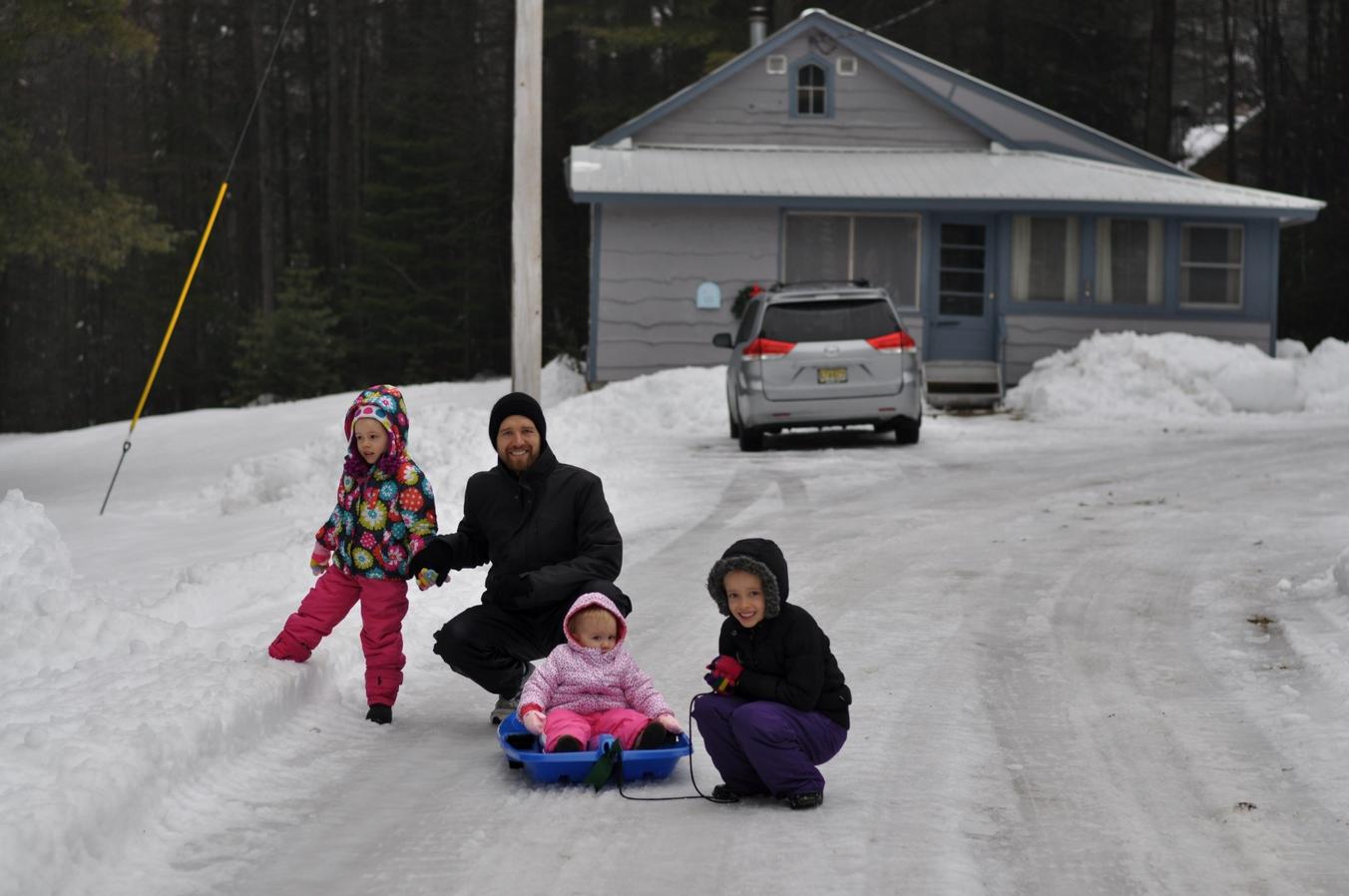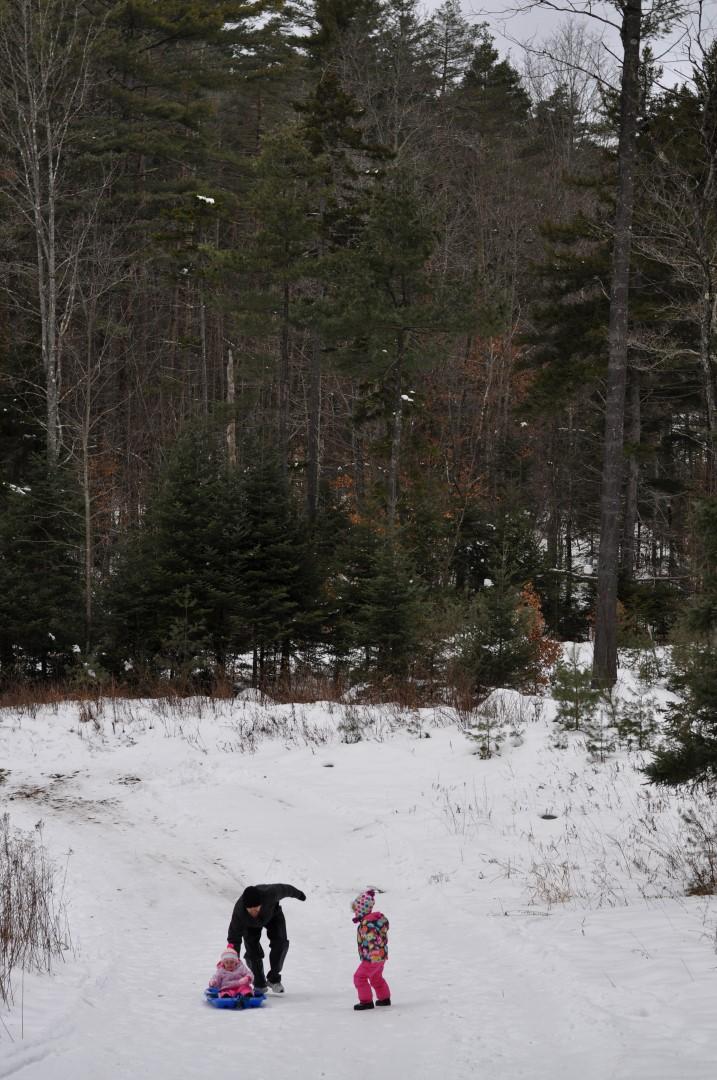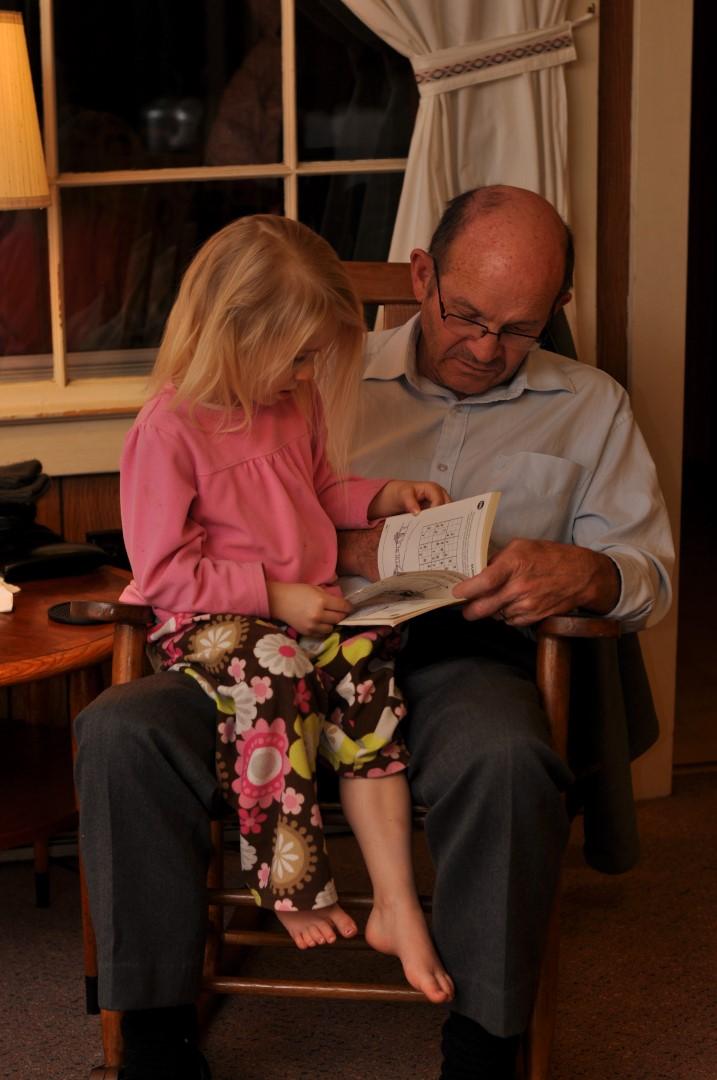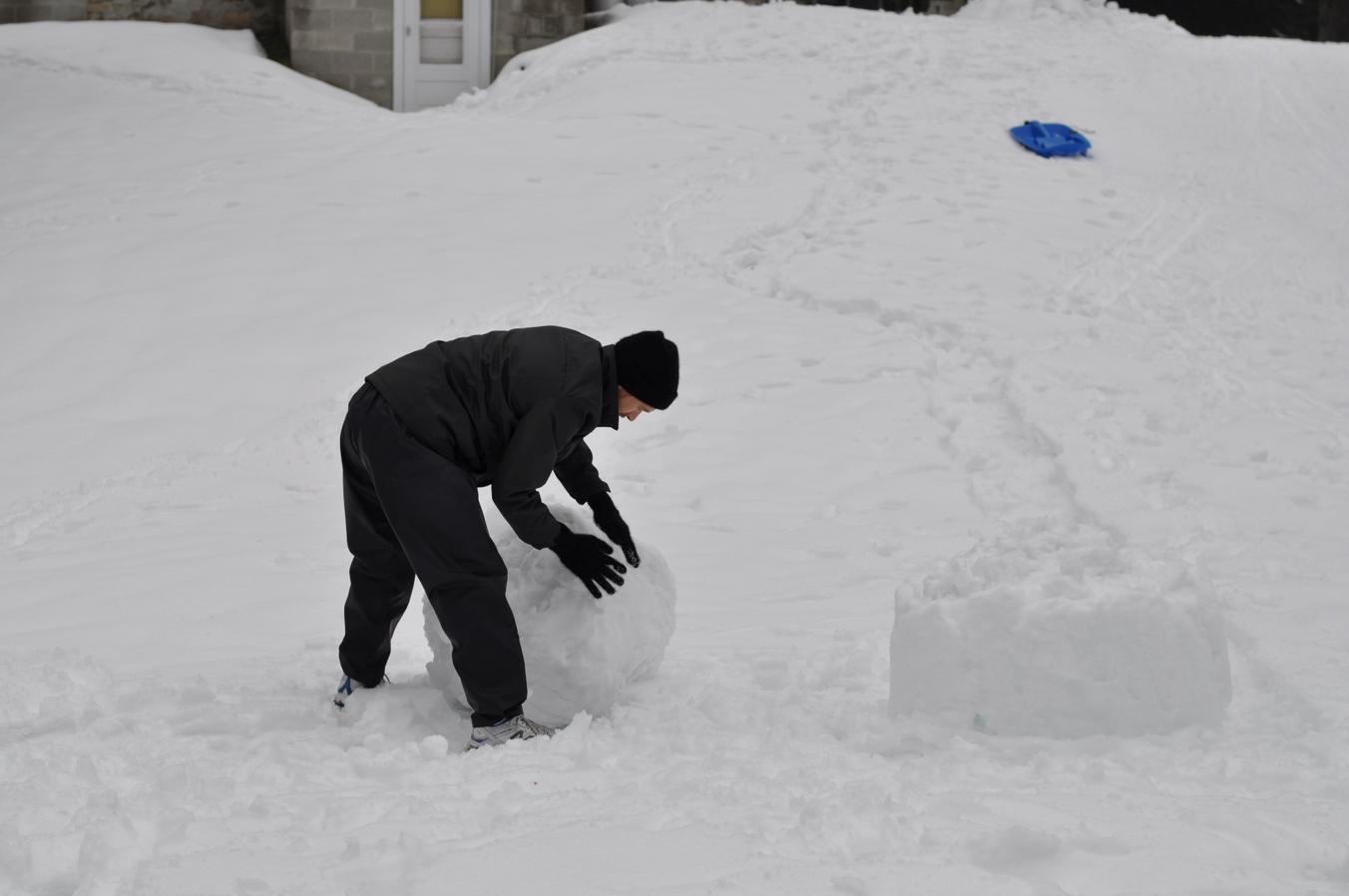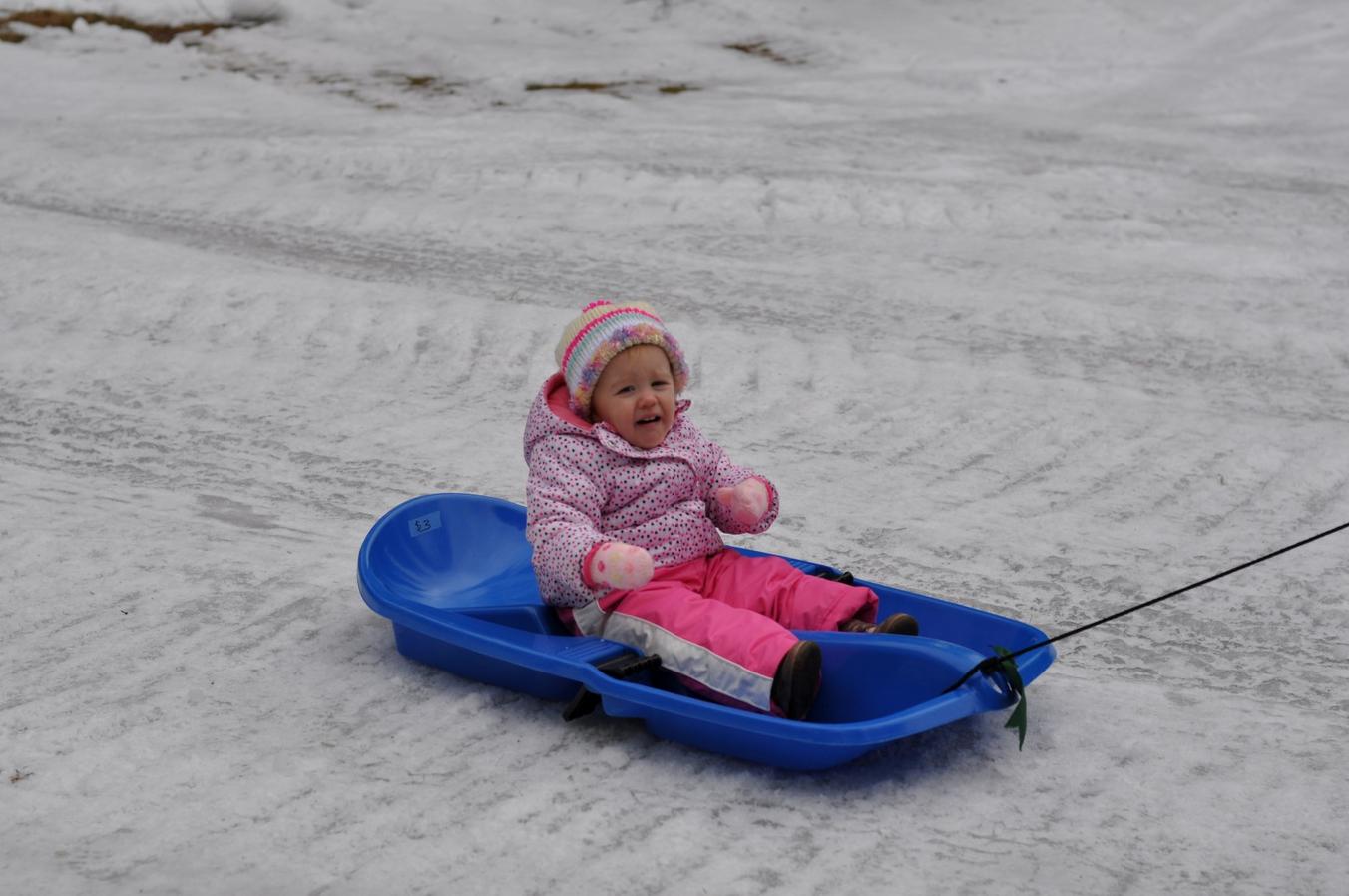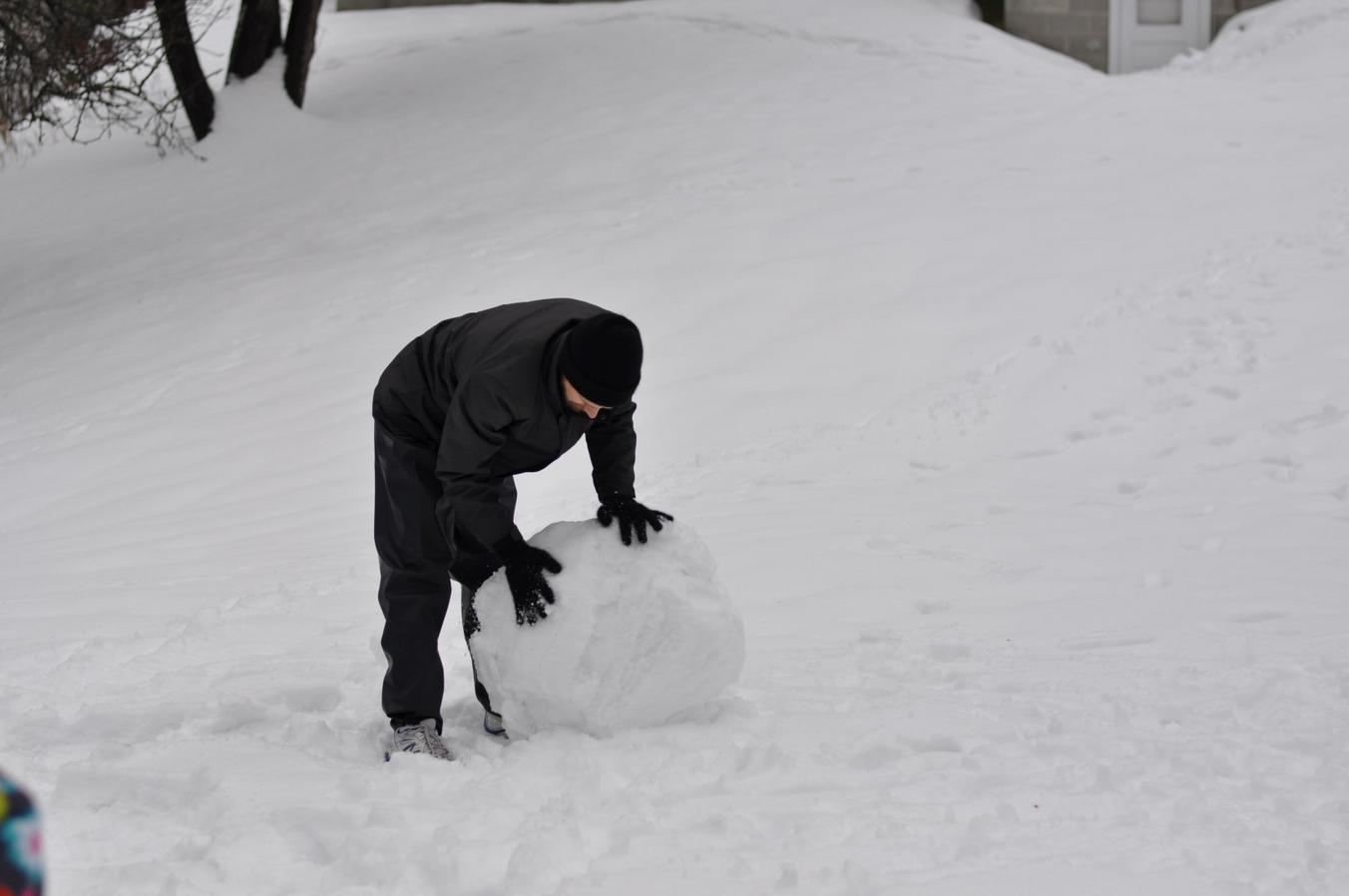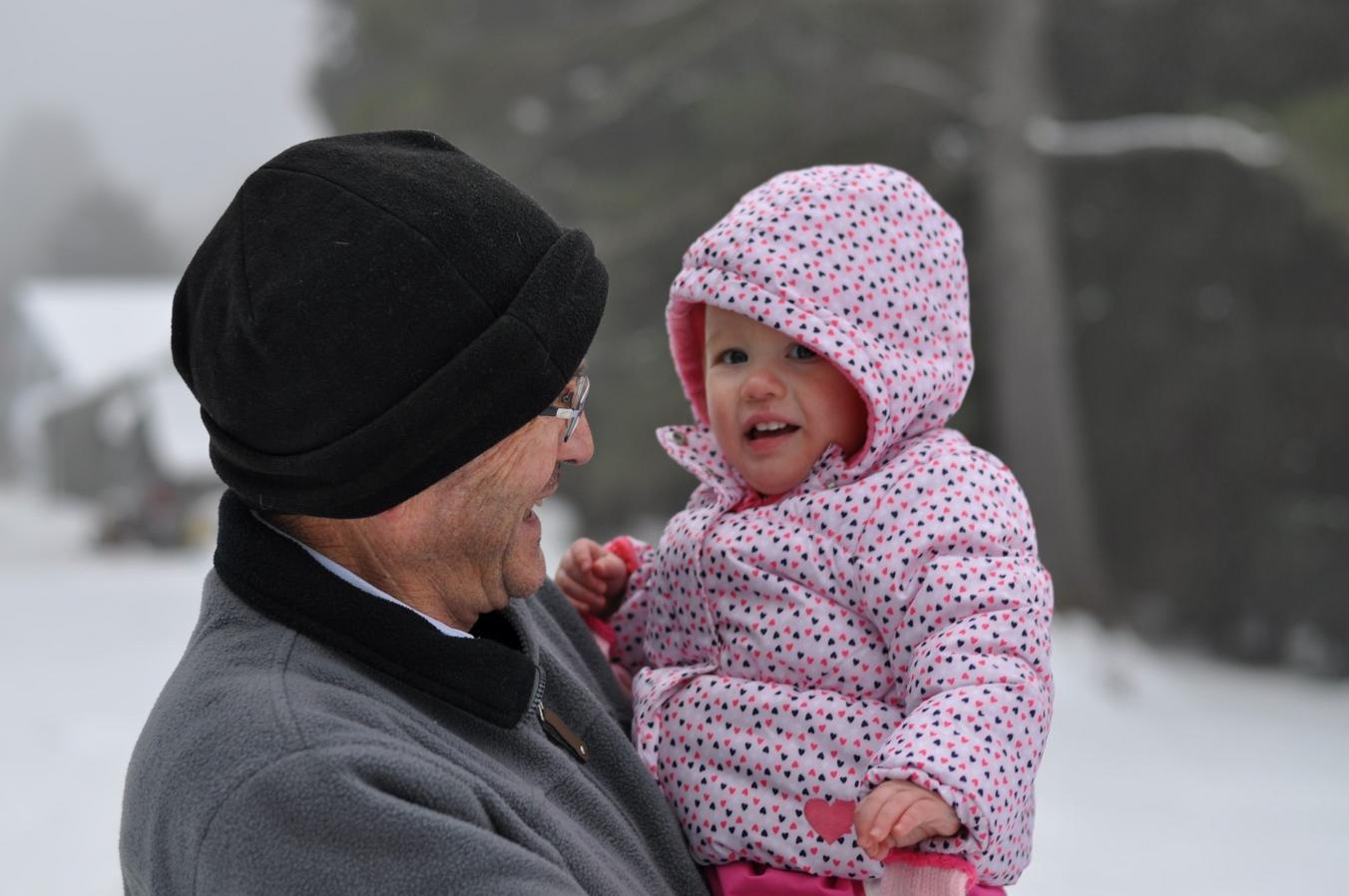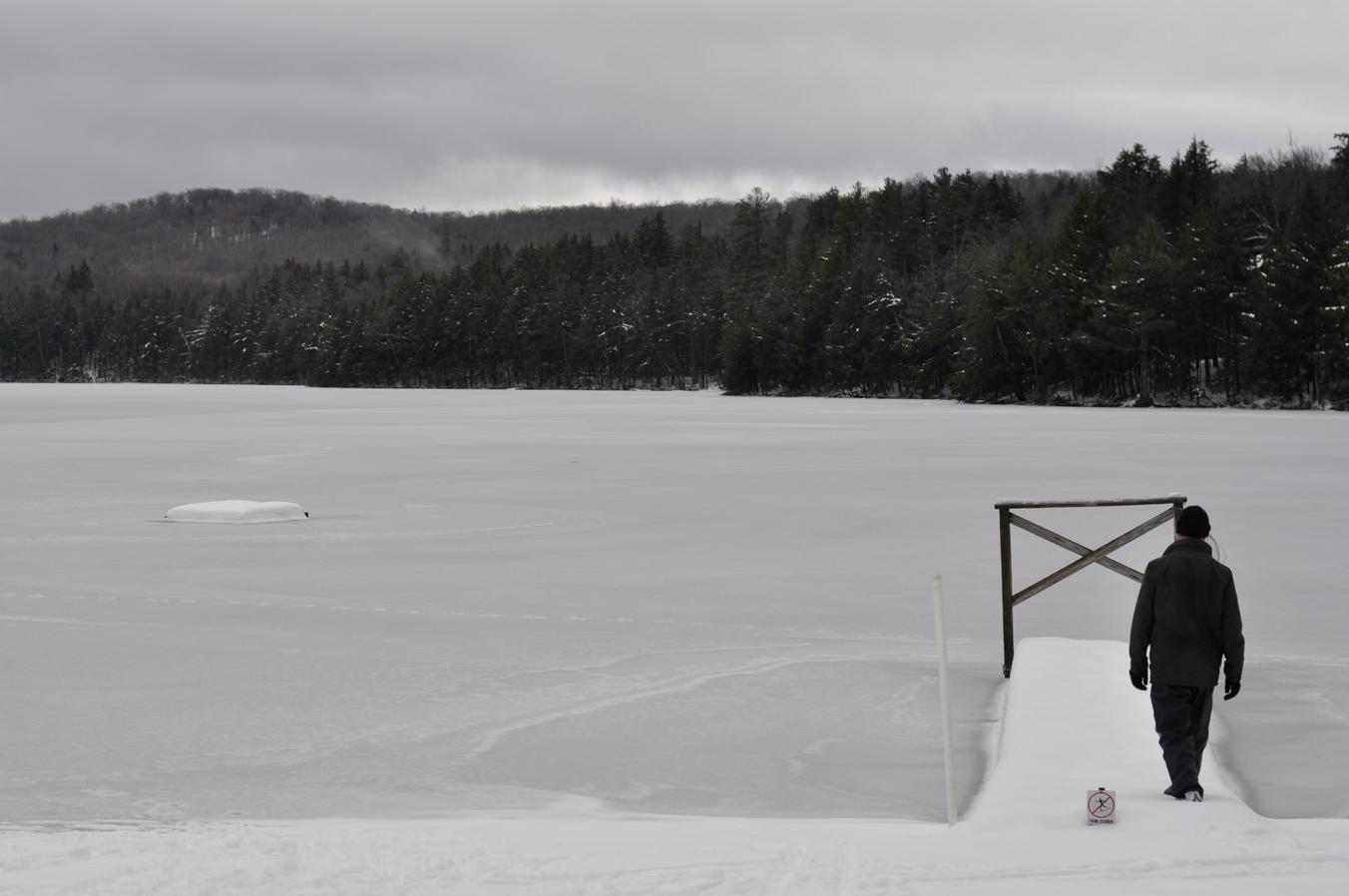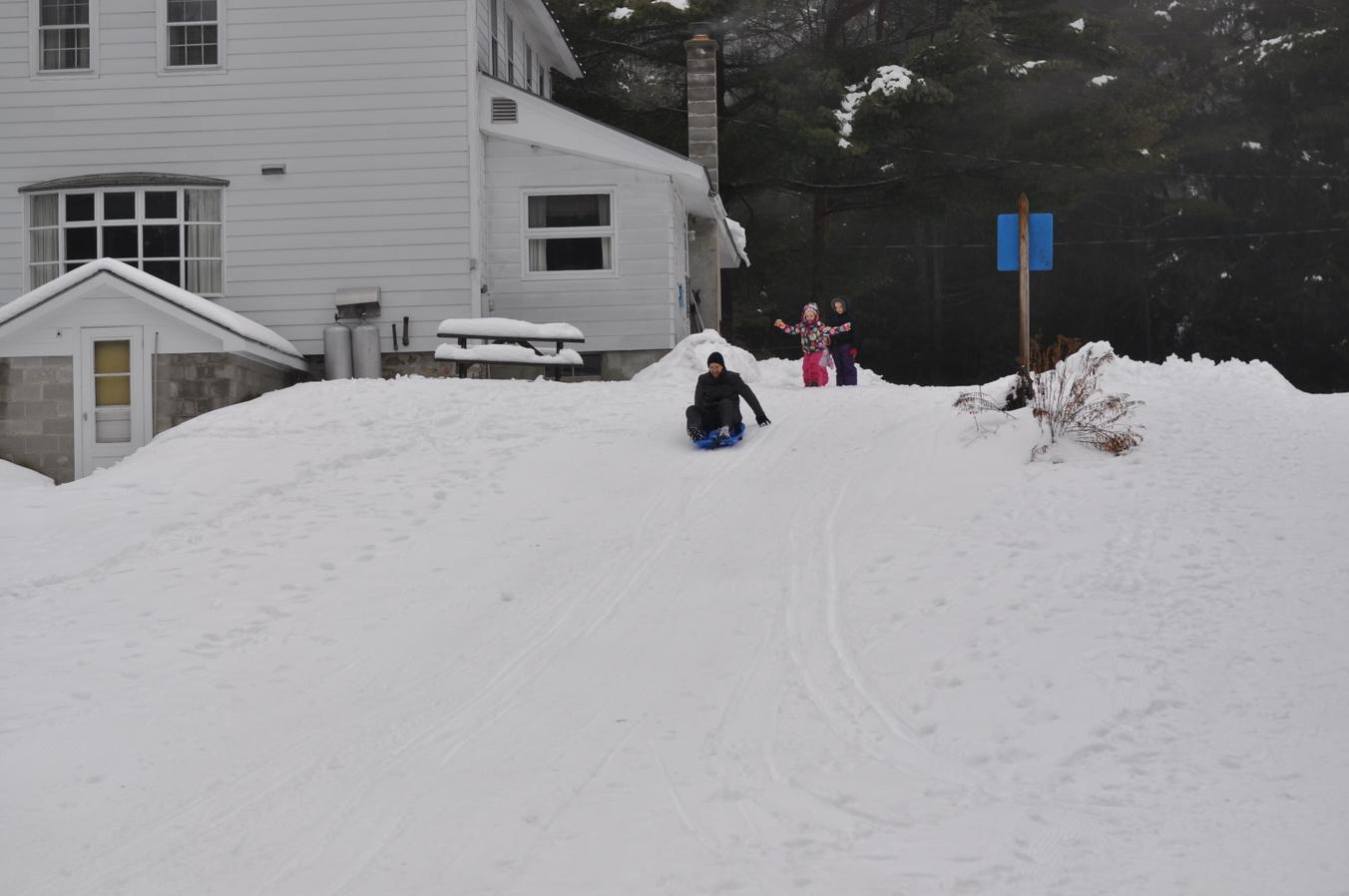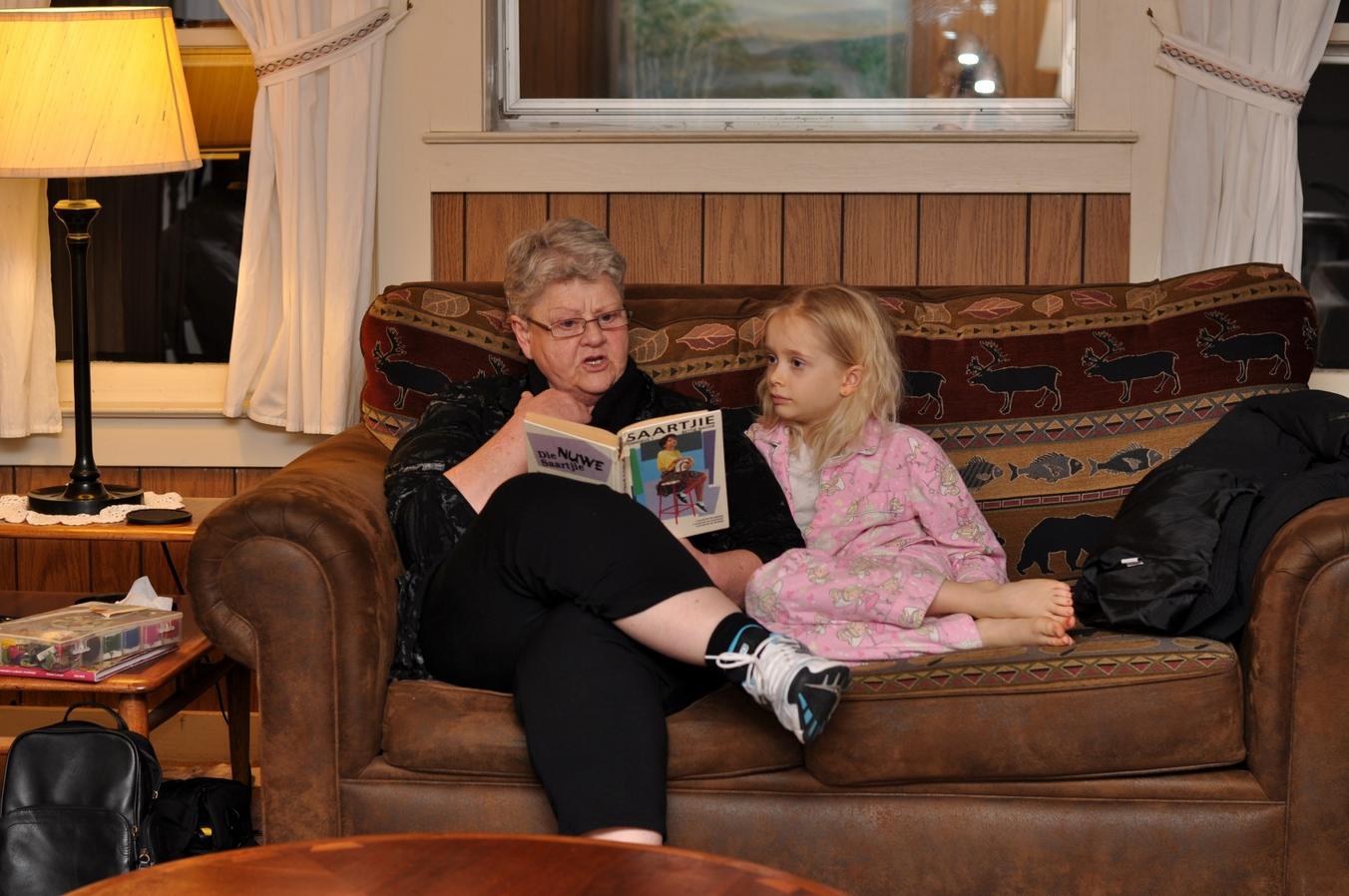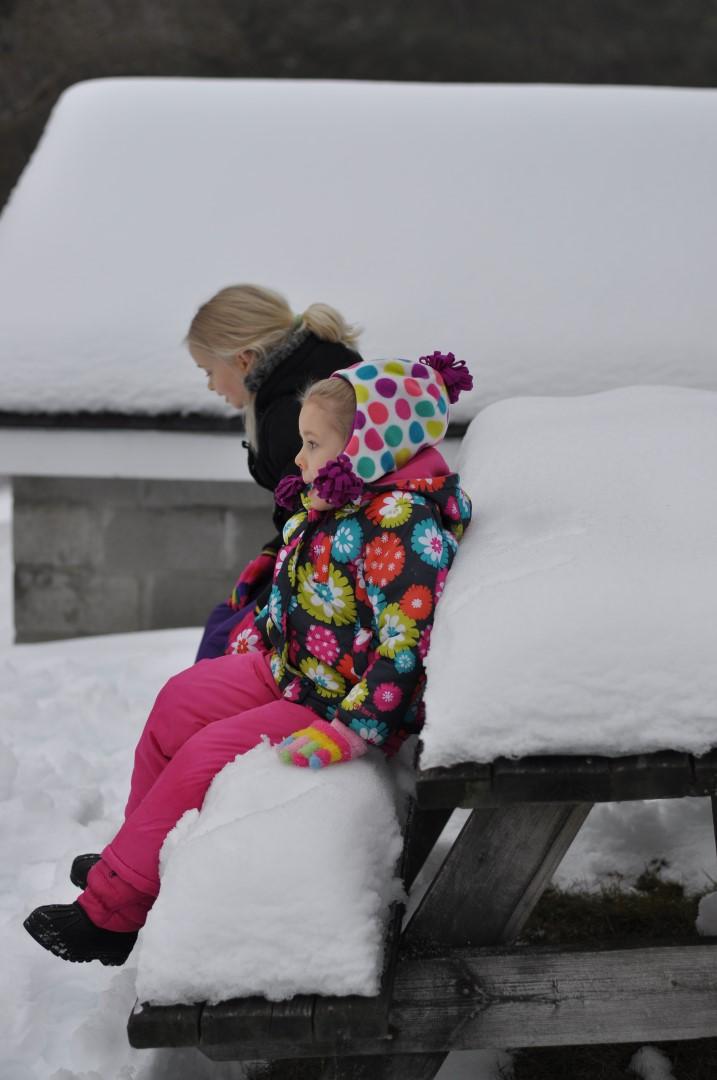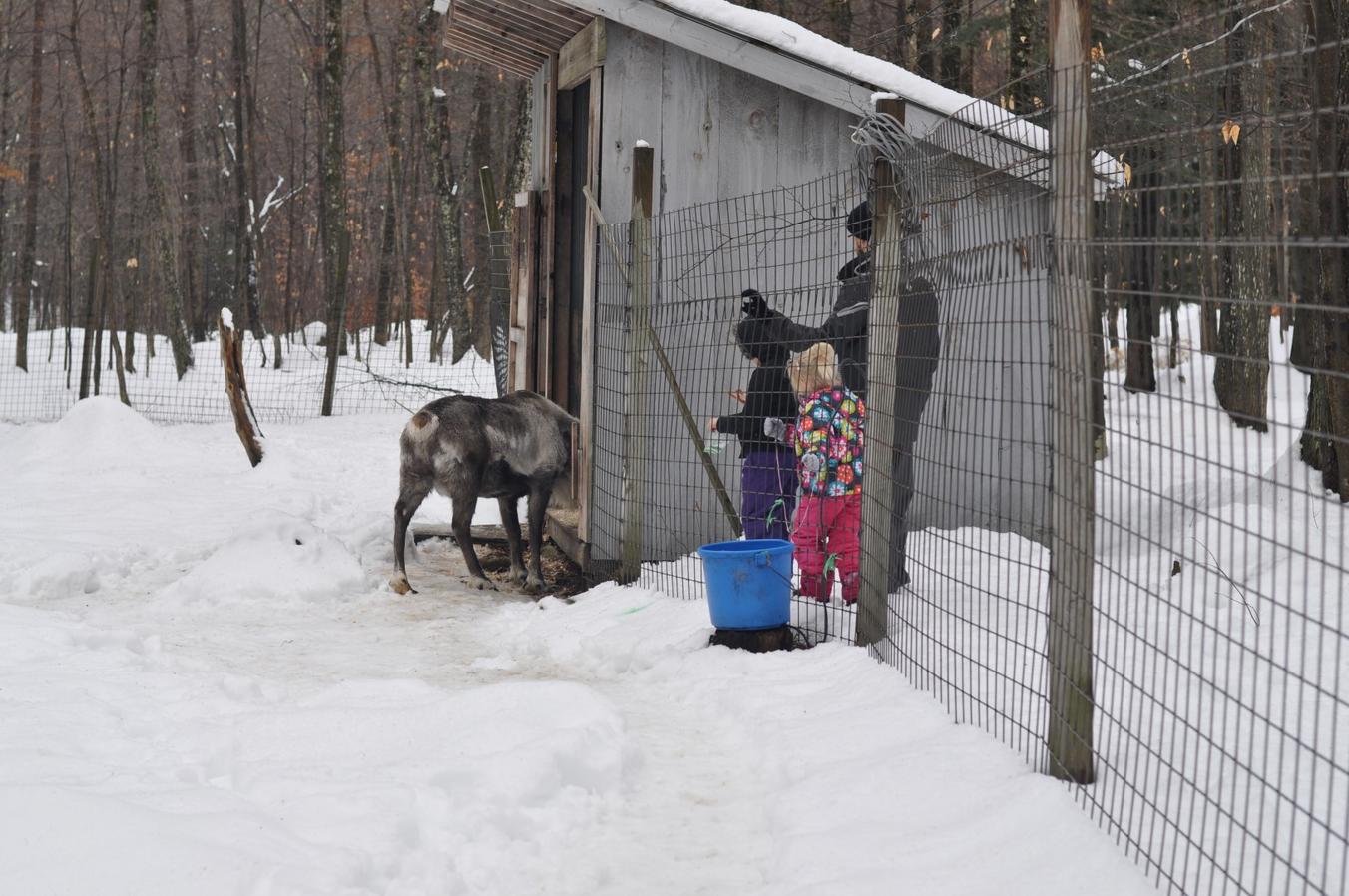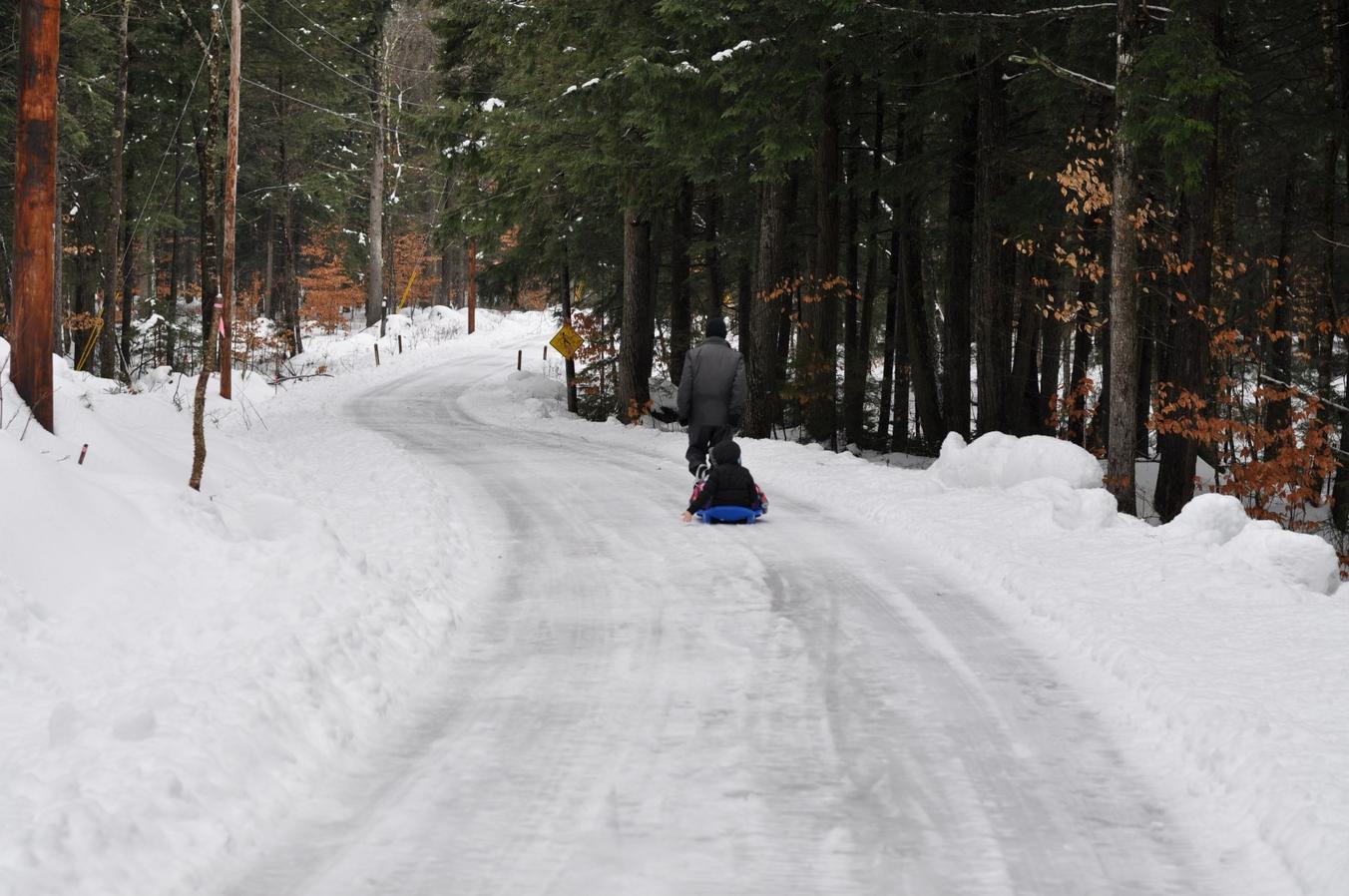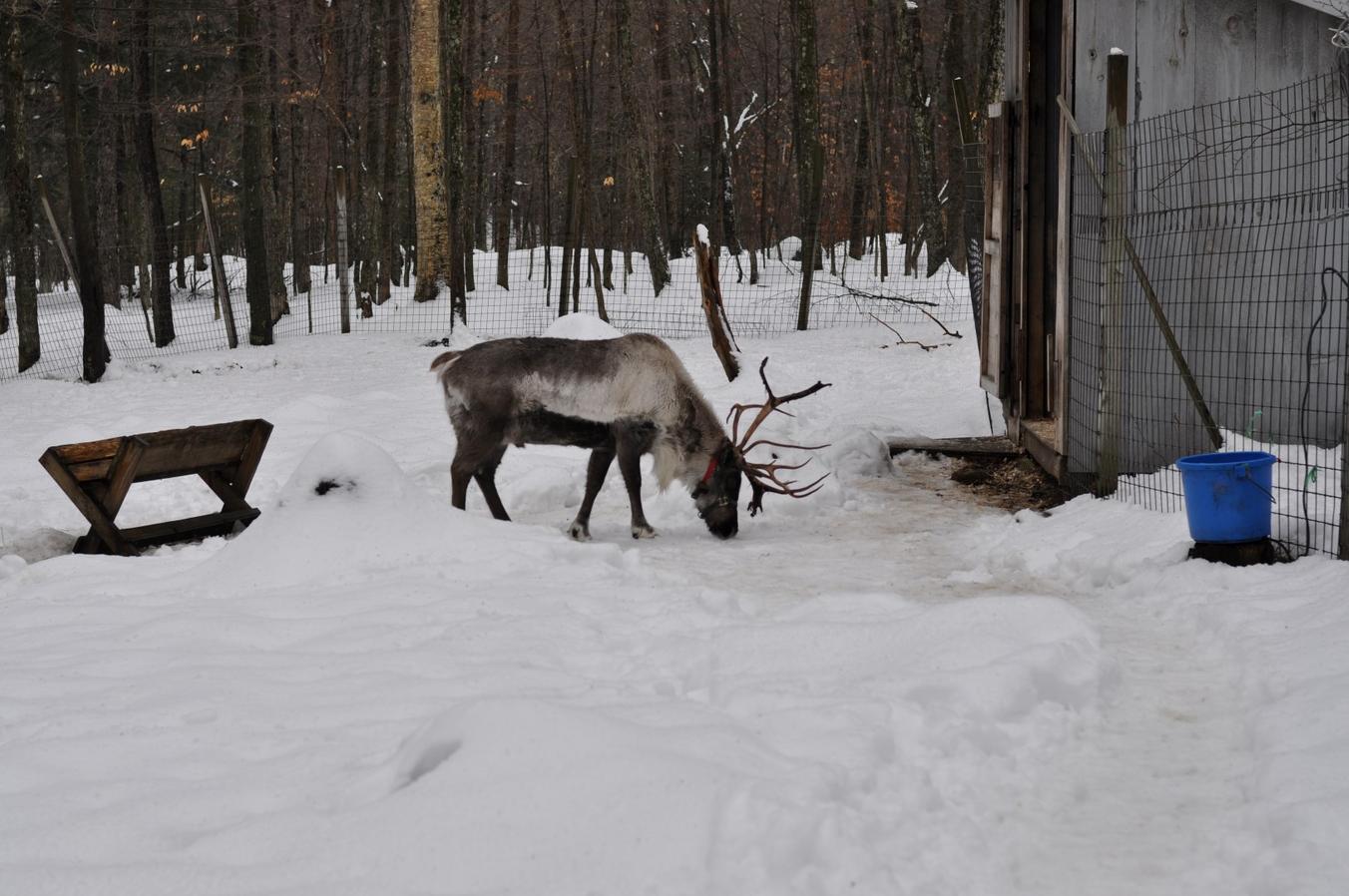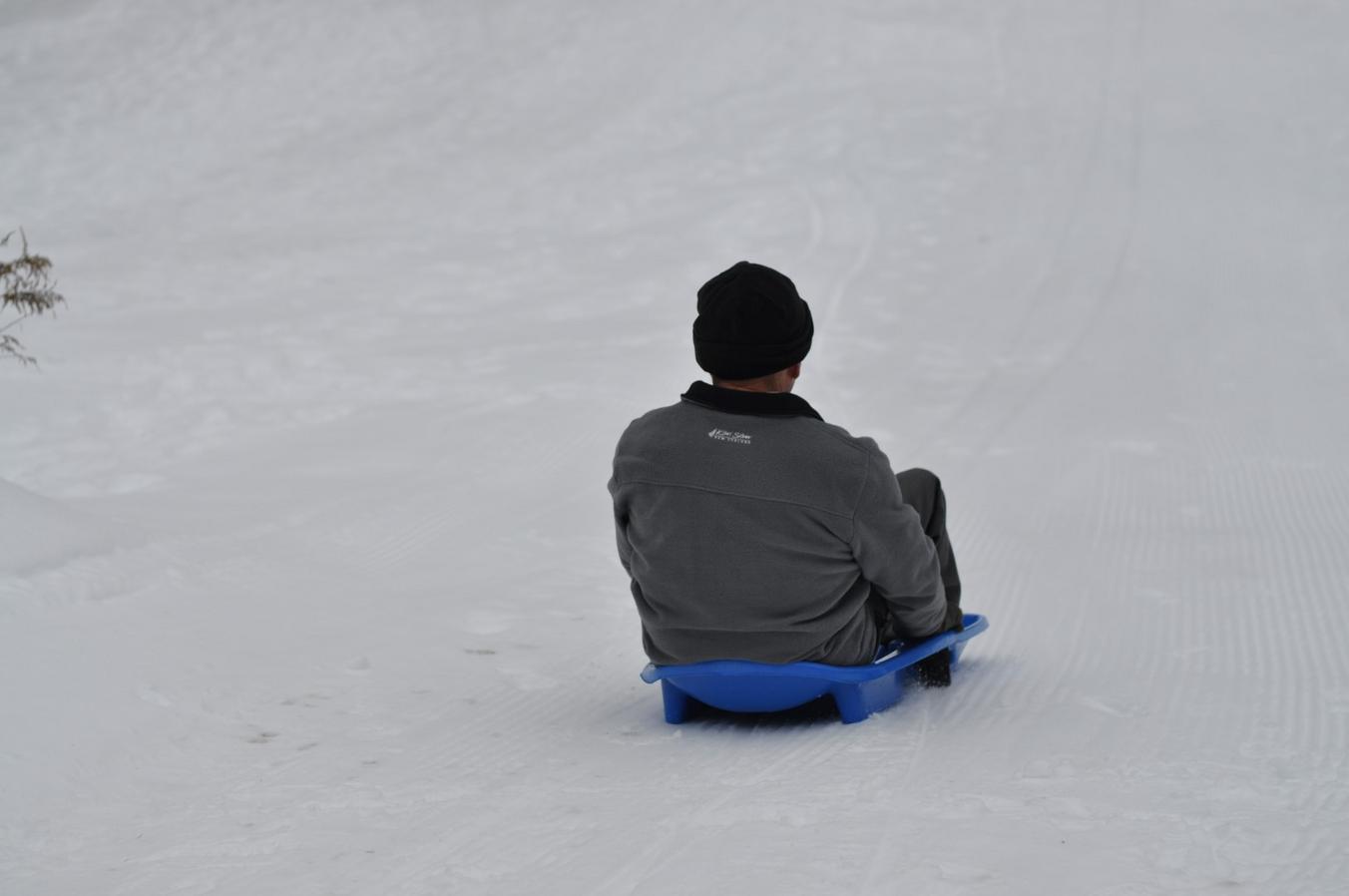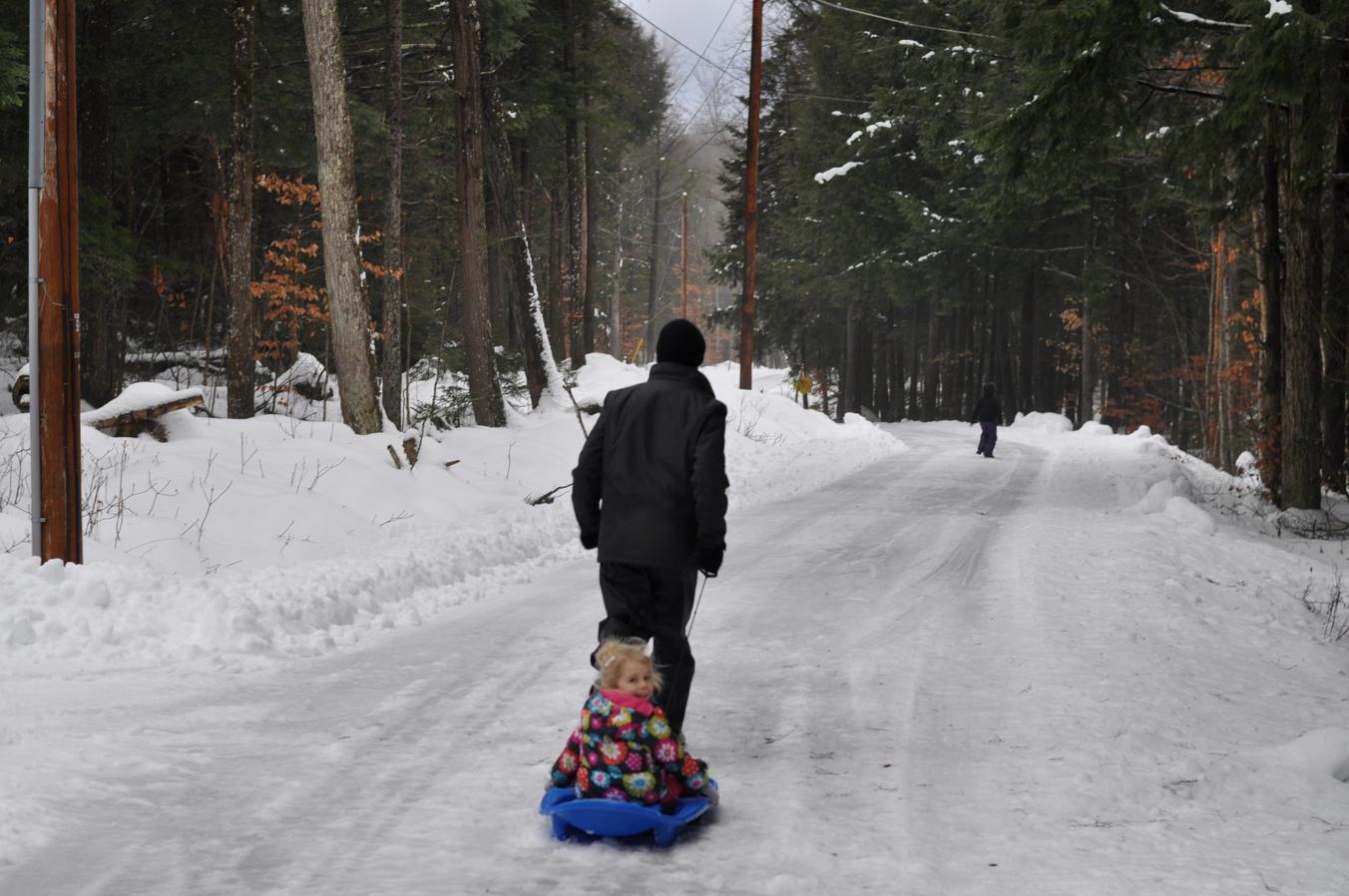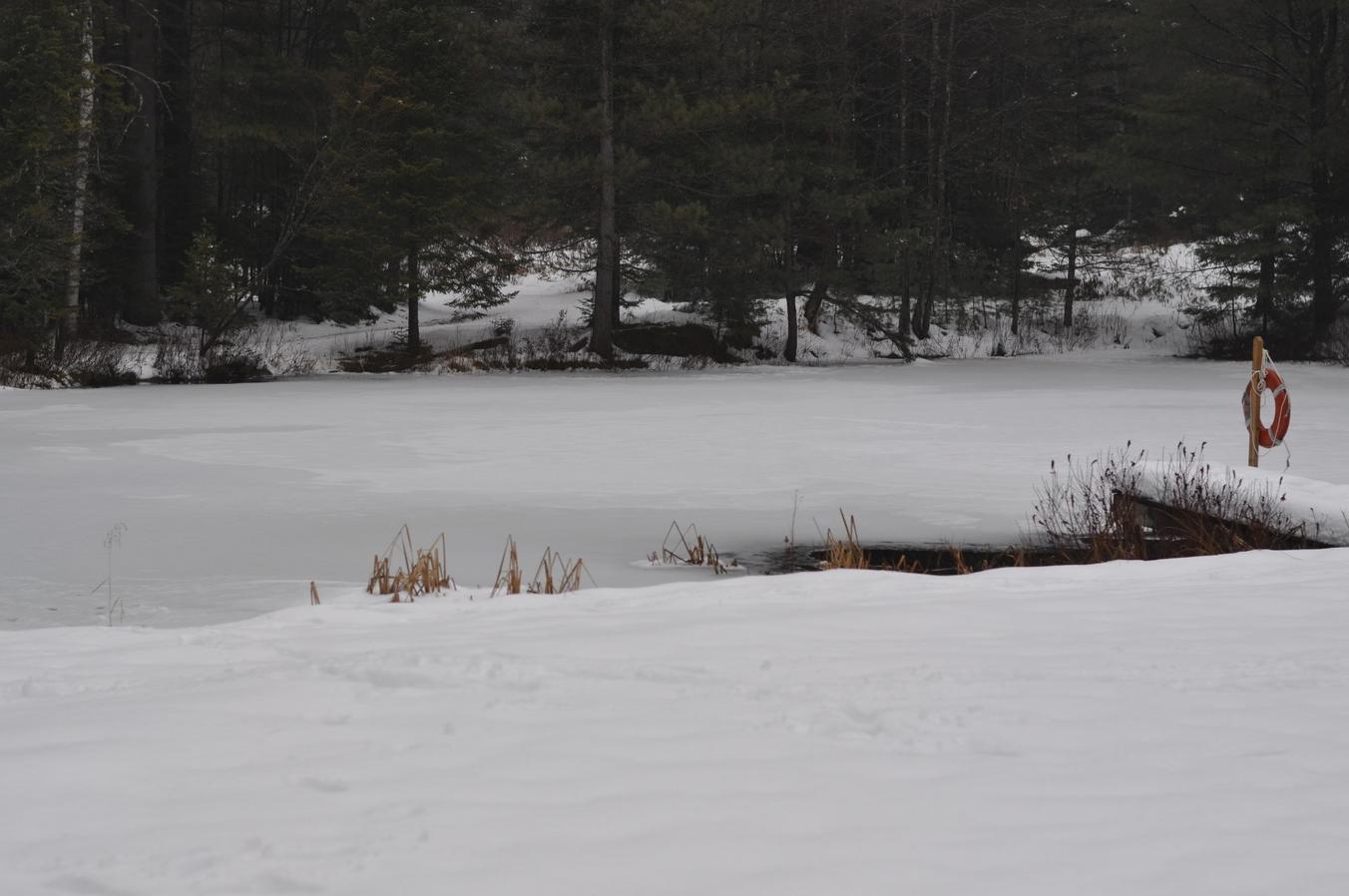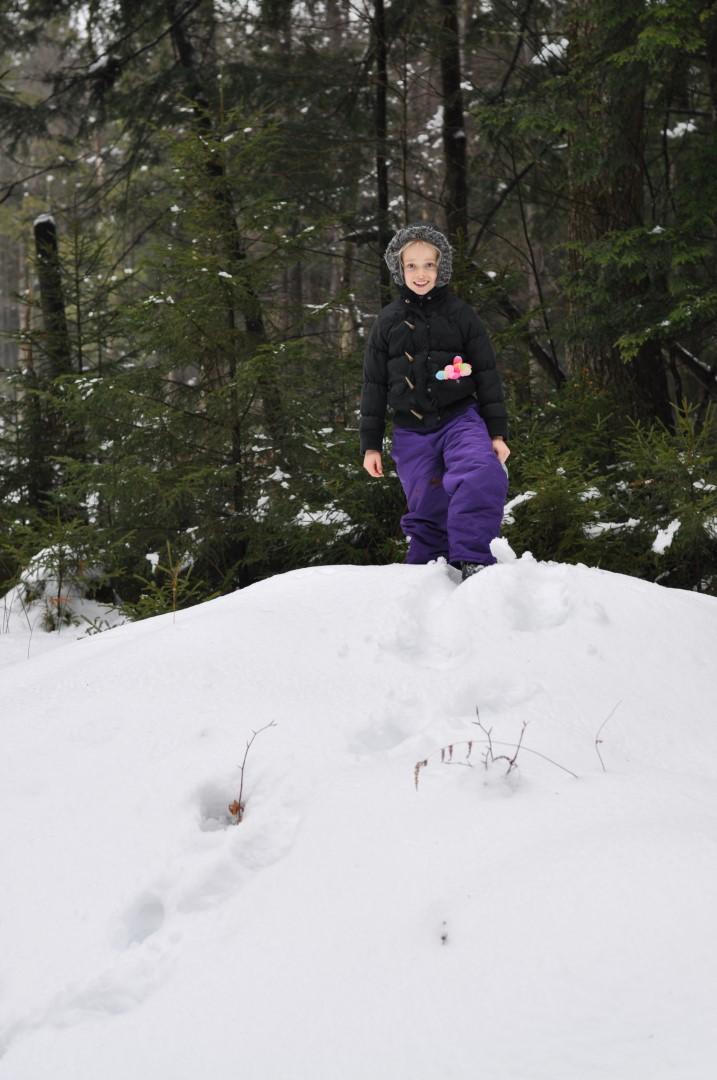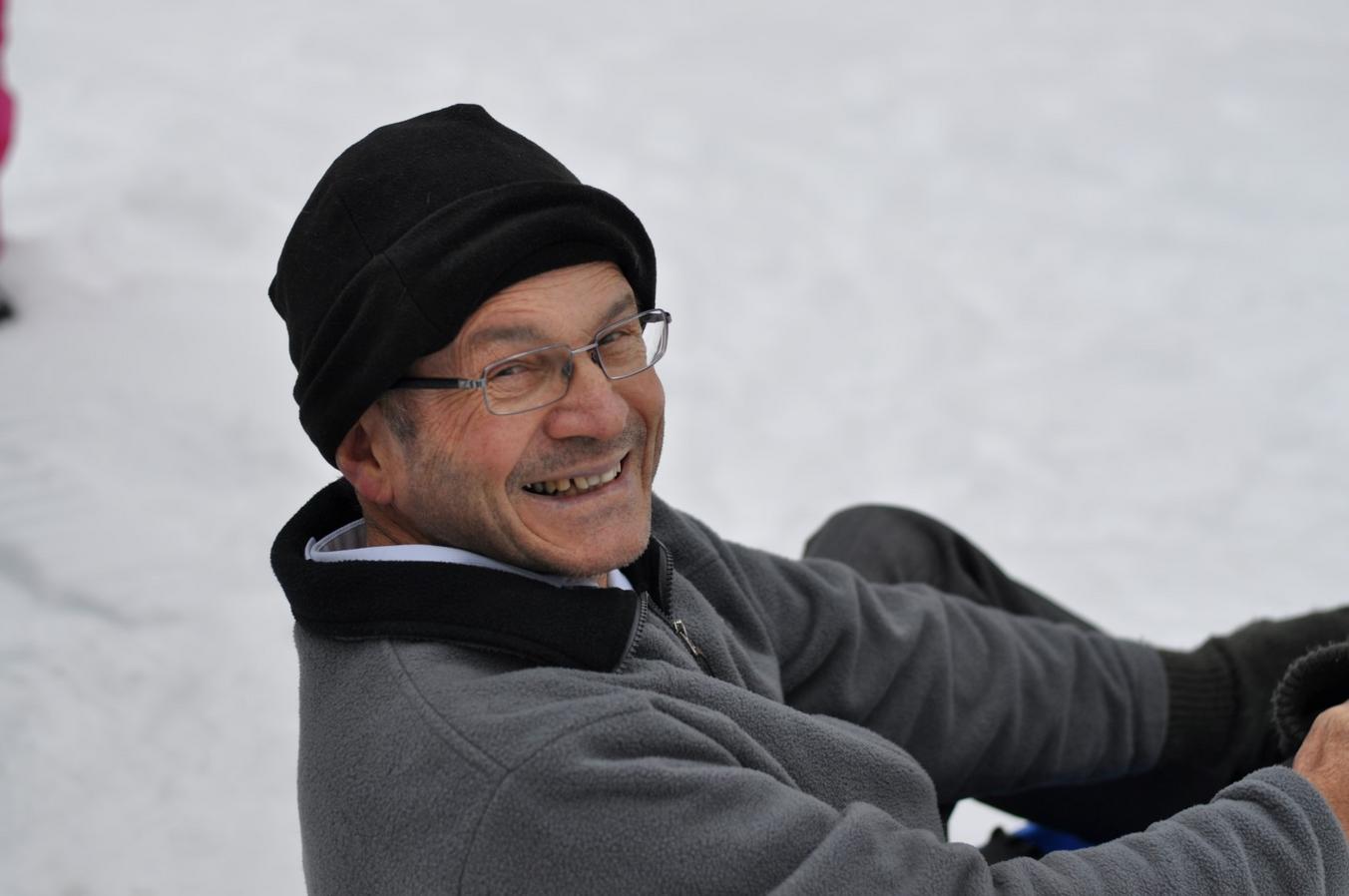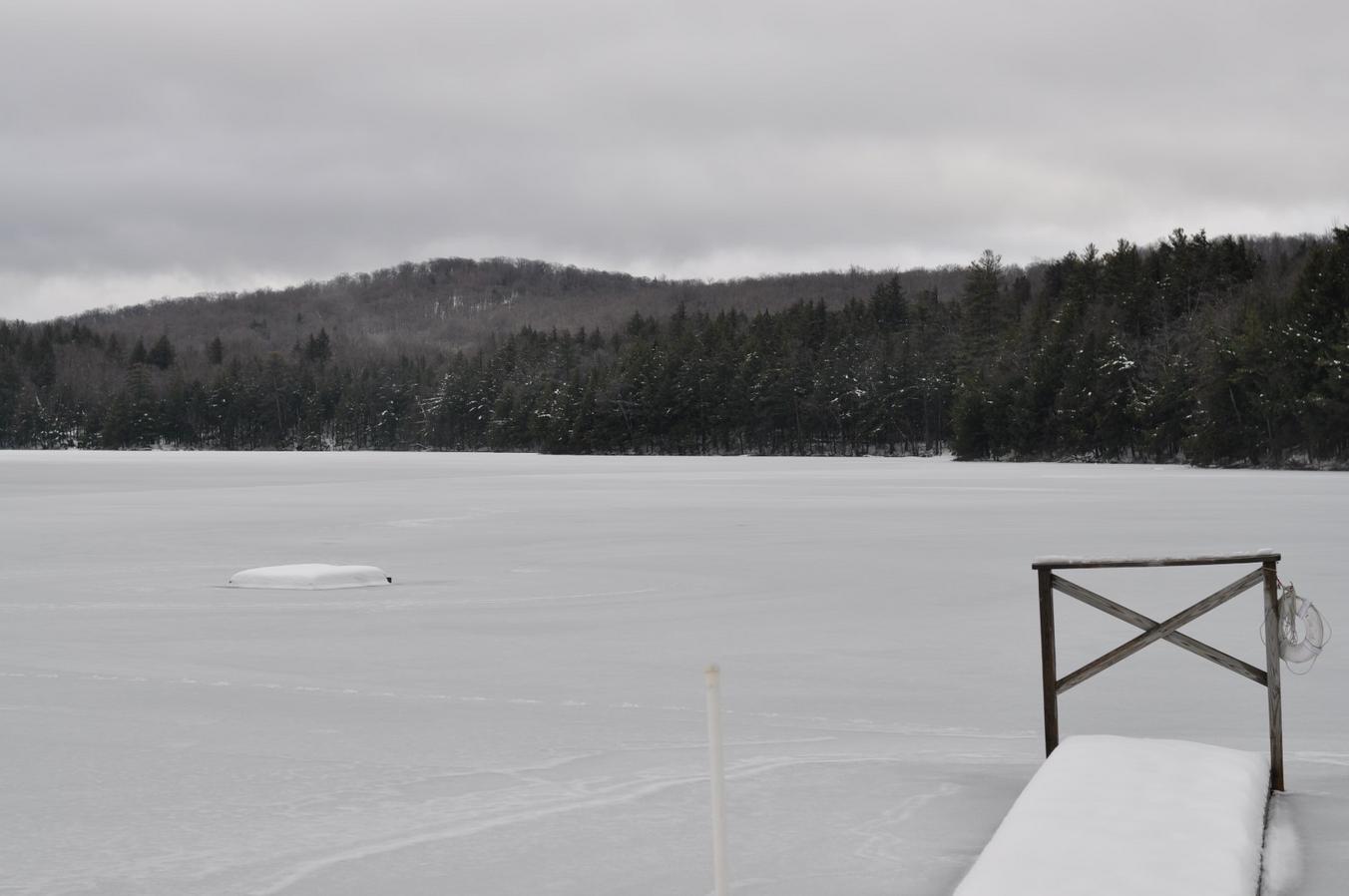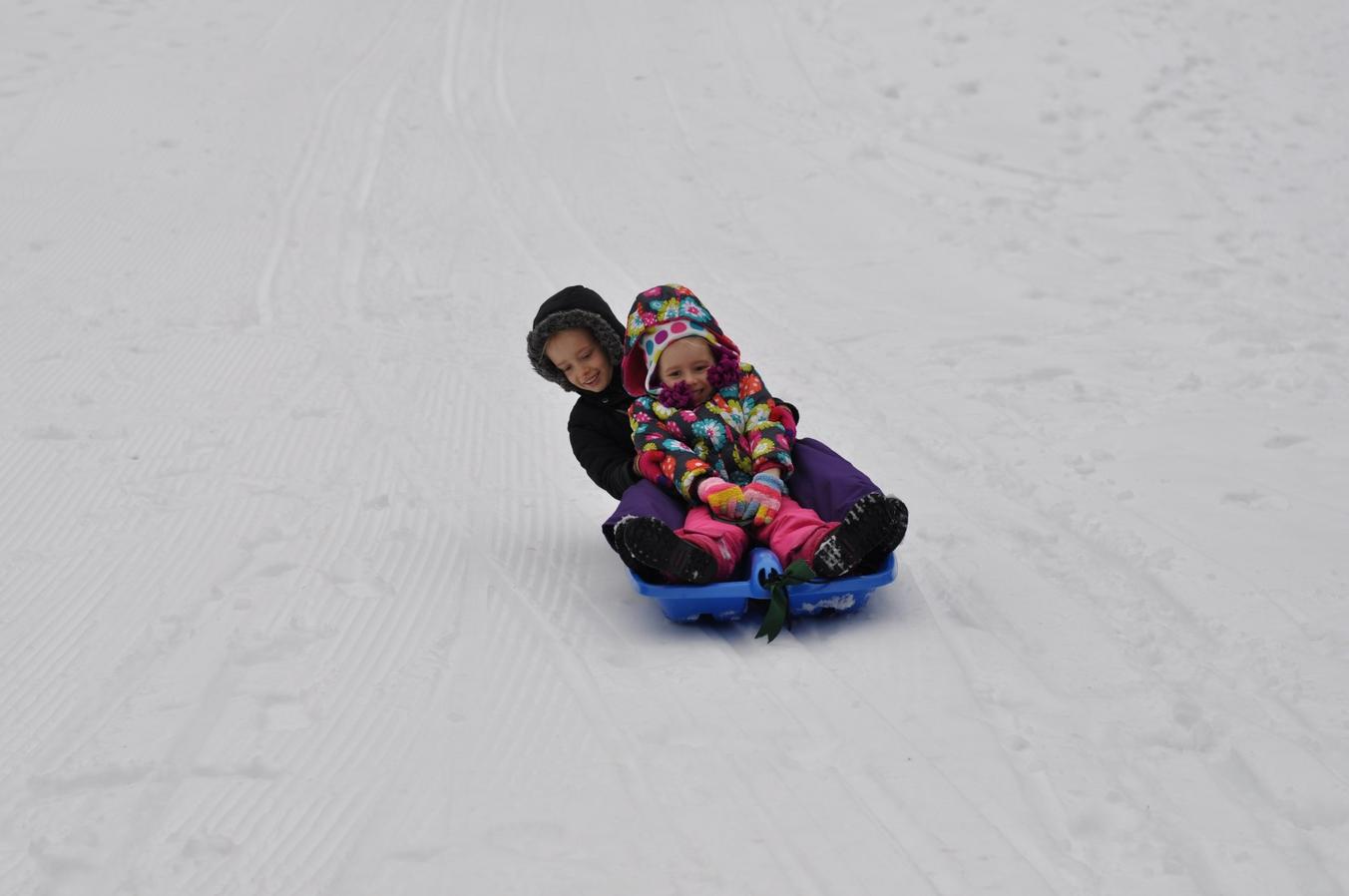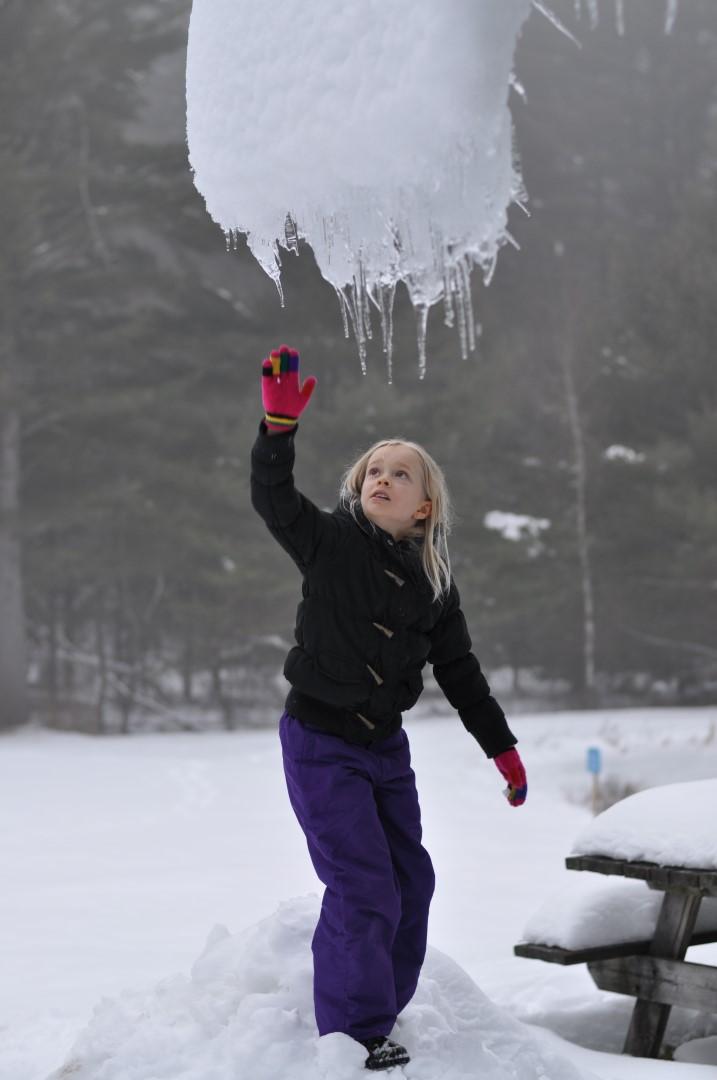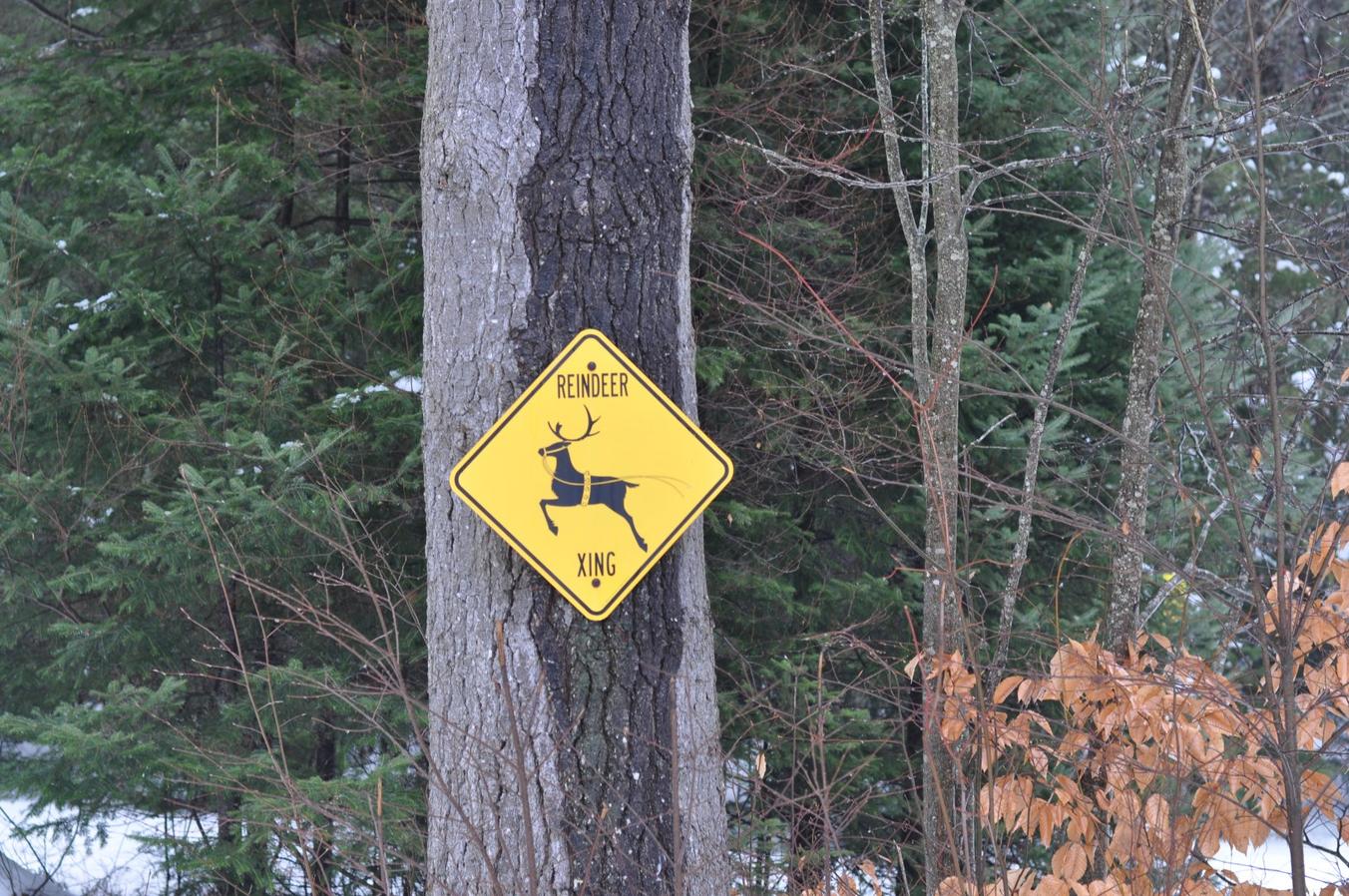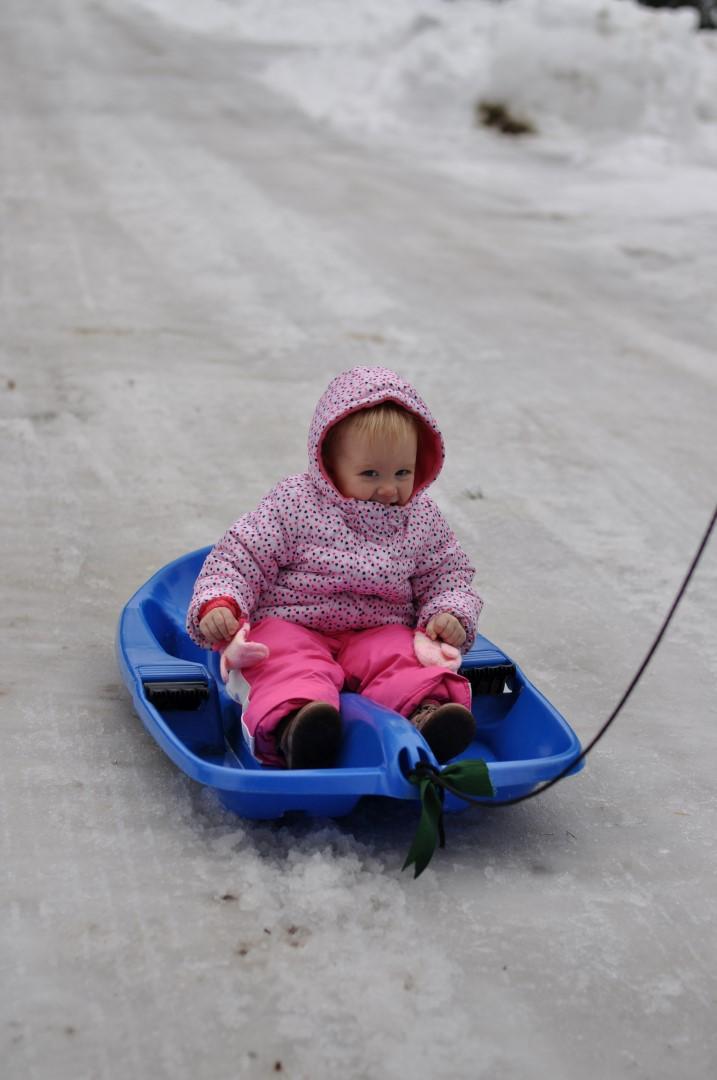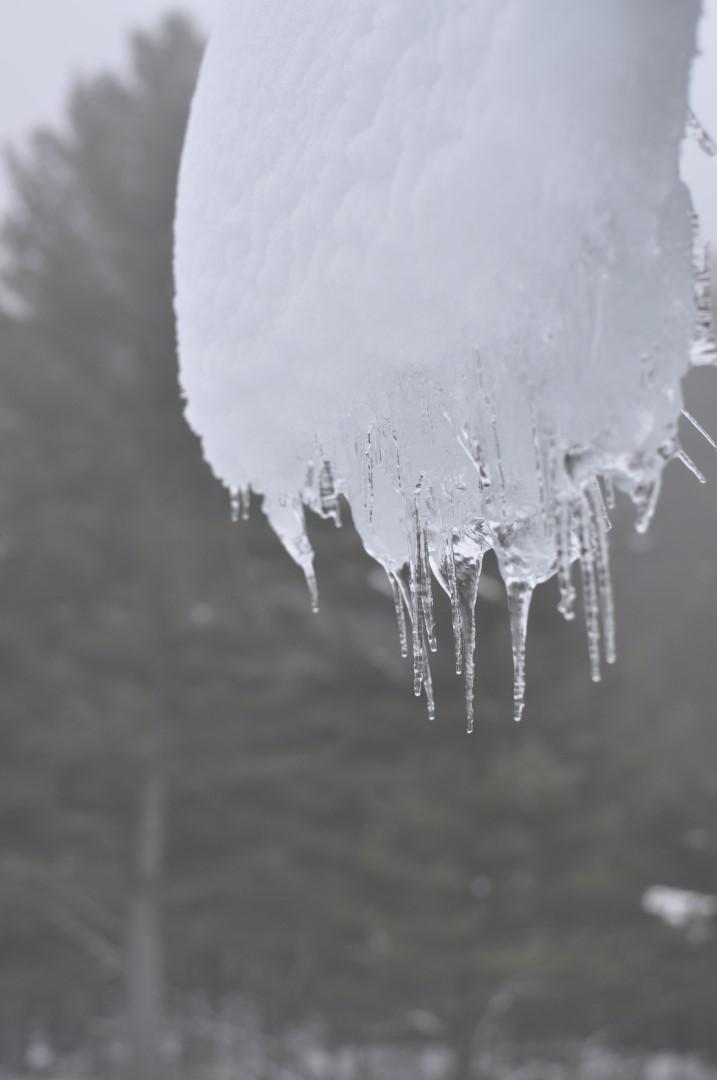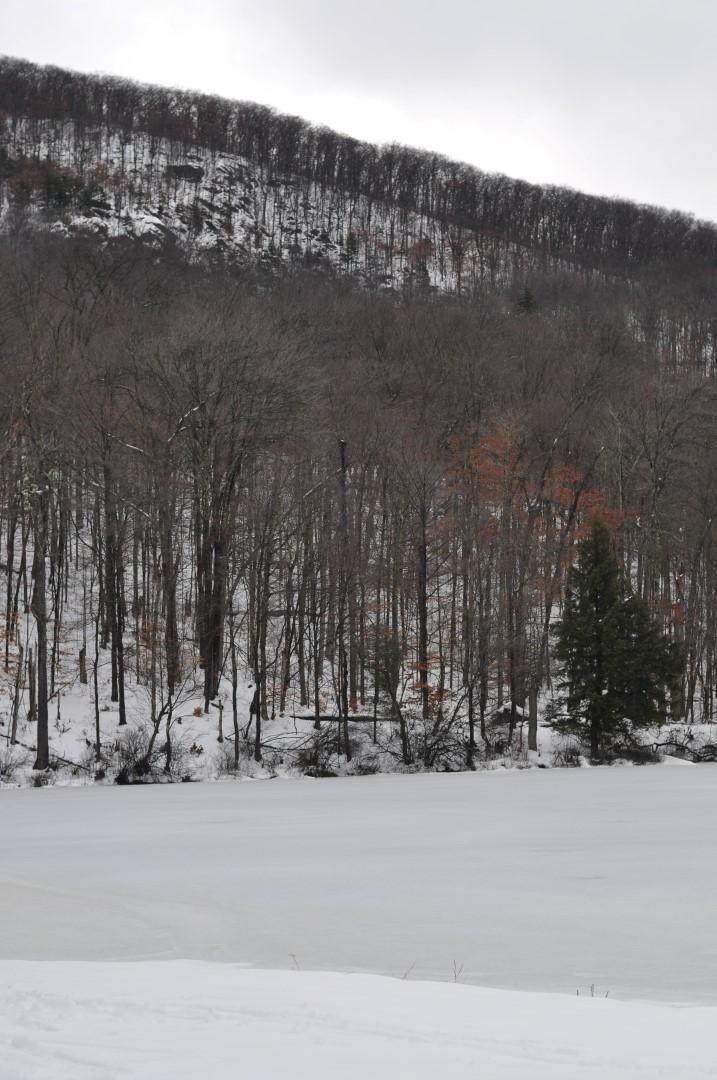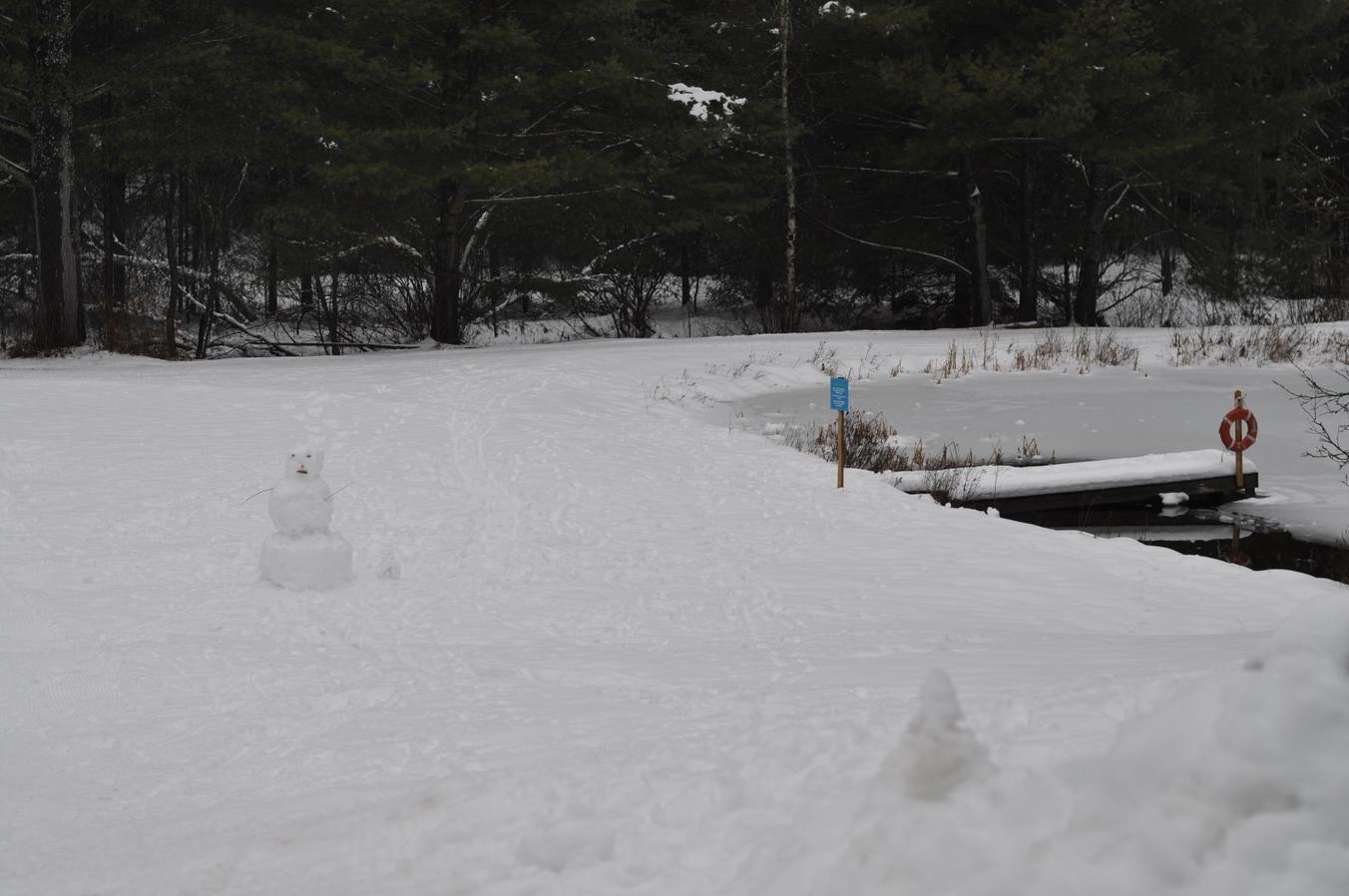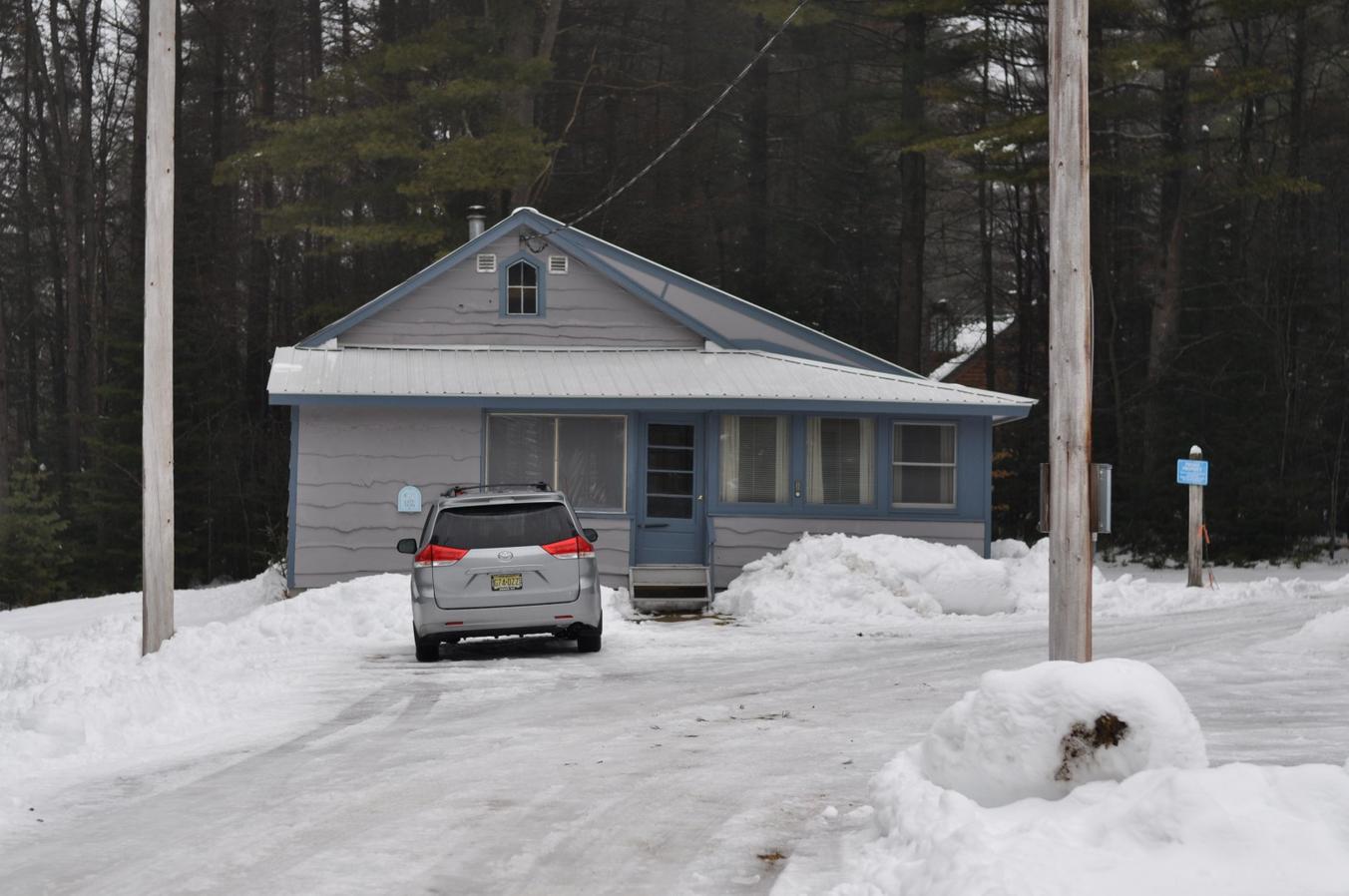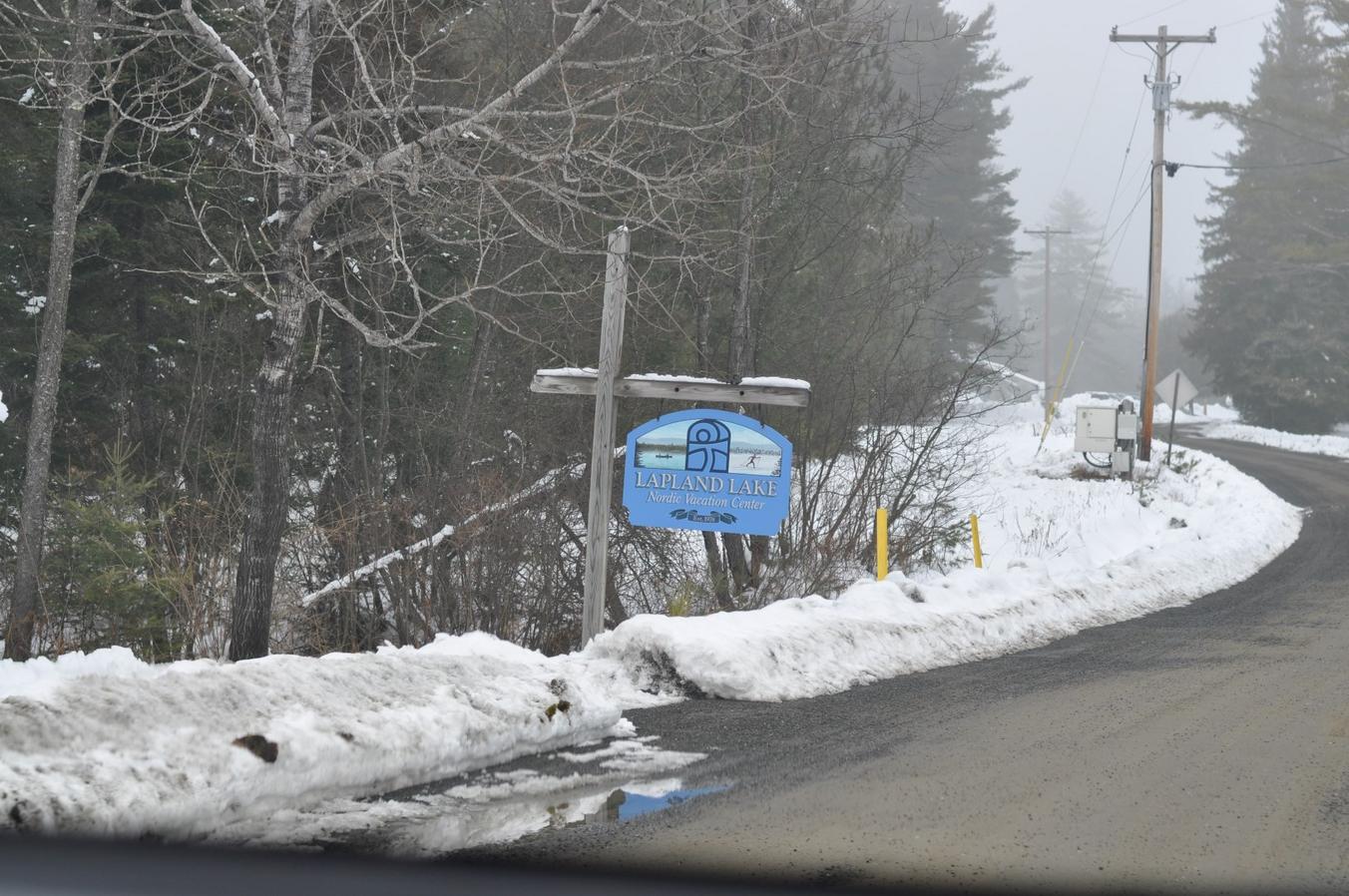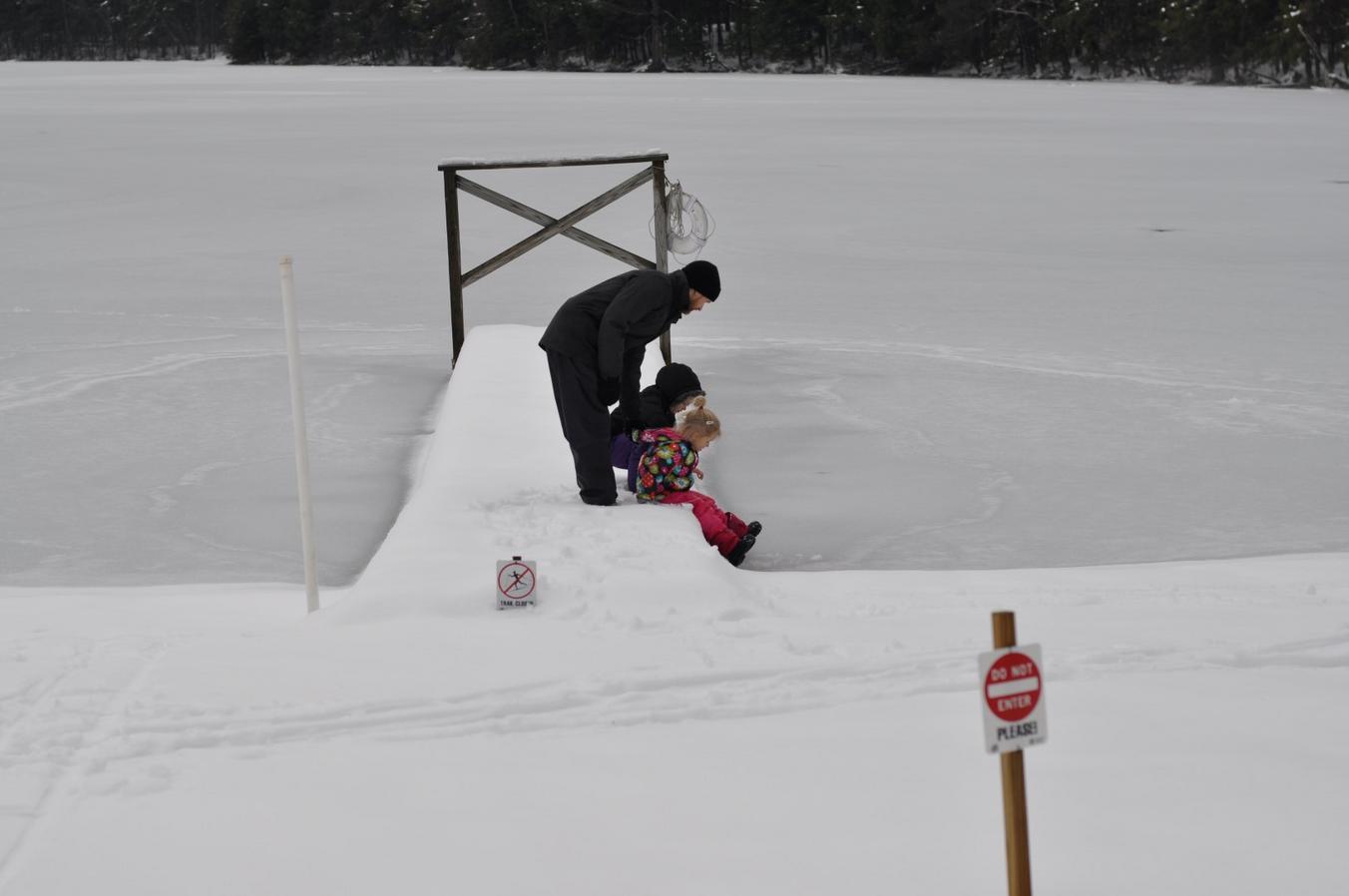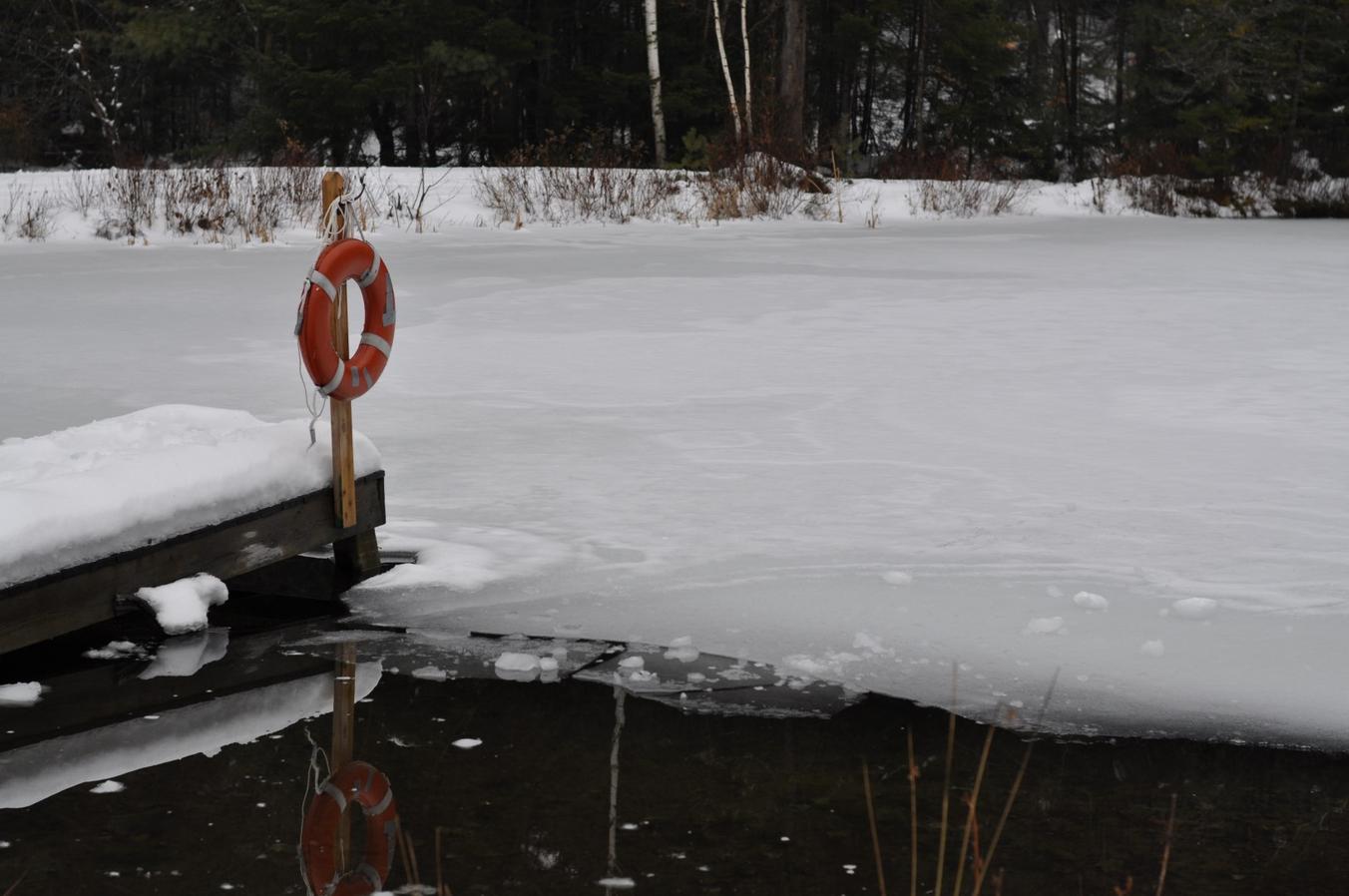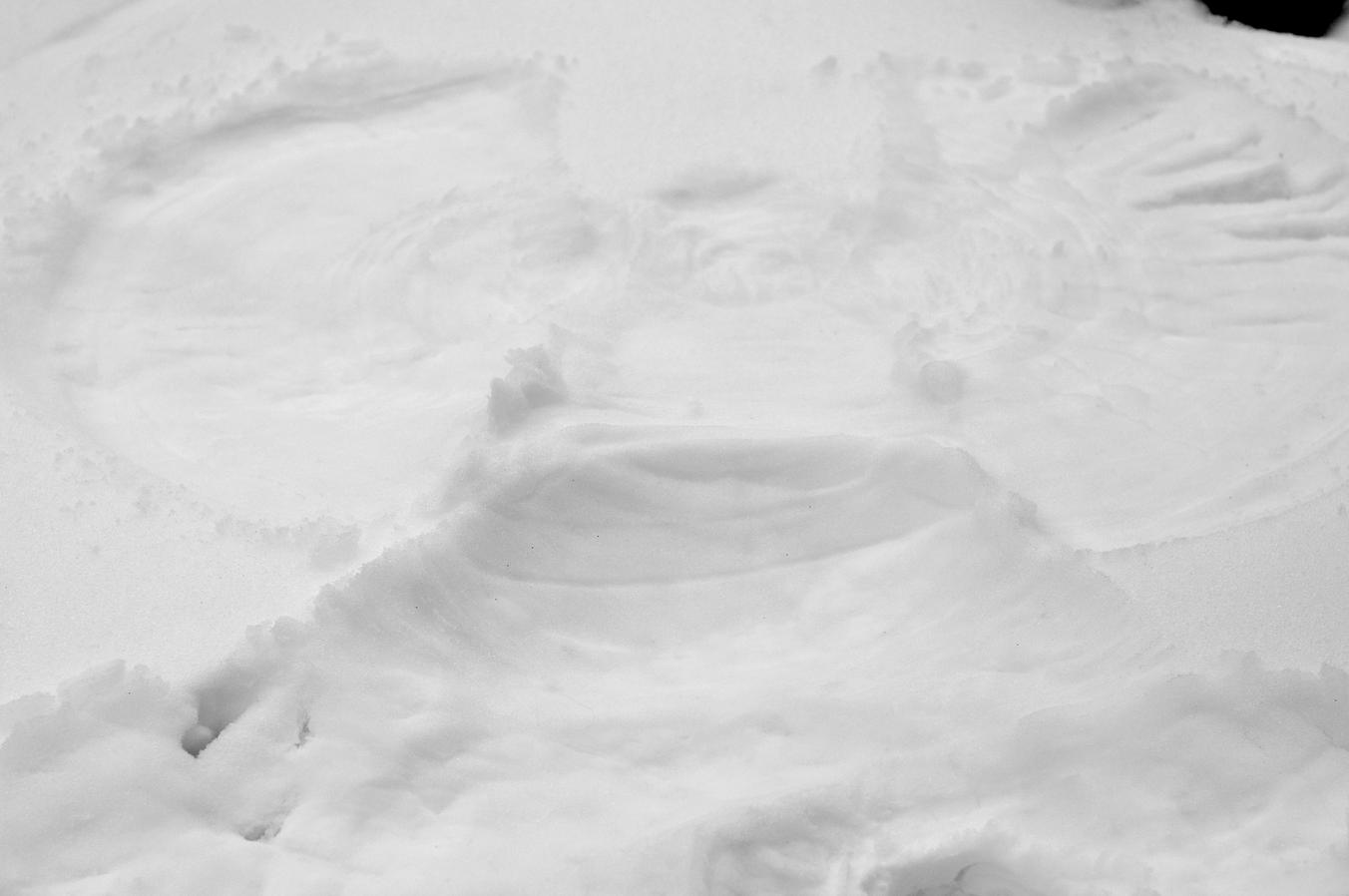 I could carry on and tell you about Christmas, but I think that would make this post way too long, so I'll save that for next week!