This year, we celebrated Thanksgiving on the day after Thanksgiving, which actually gave us a good opportunity to go to the Macy's Thanksgiving parade in New York City. Our friend Peter lives right by where the parade went past (and right next to the Empire State Building!), so we got to see some of the parade from his building's roof and out his window. (Thanks so much, Peter!) It's was very cold with snow flurries on and off, so we were thankful not to have to stand out in the cold the whole time. Not to mention that we were glad to not be in the middle of the crowds!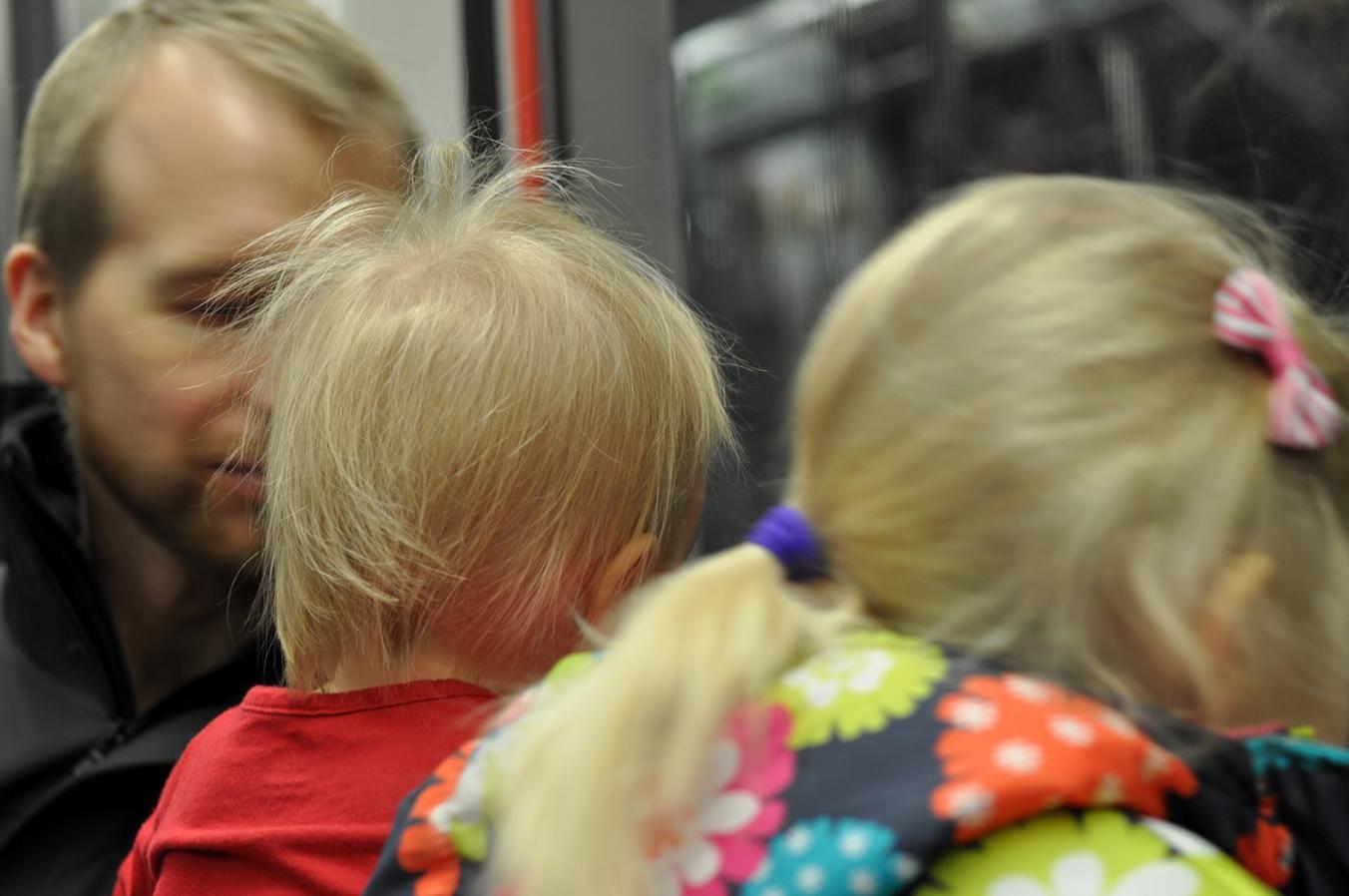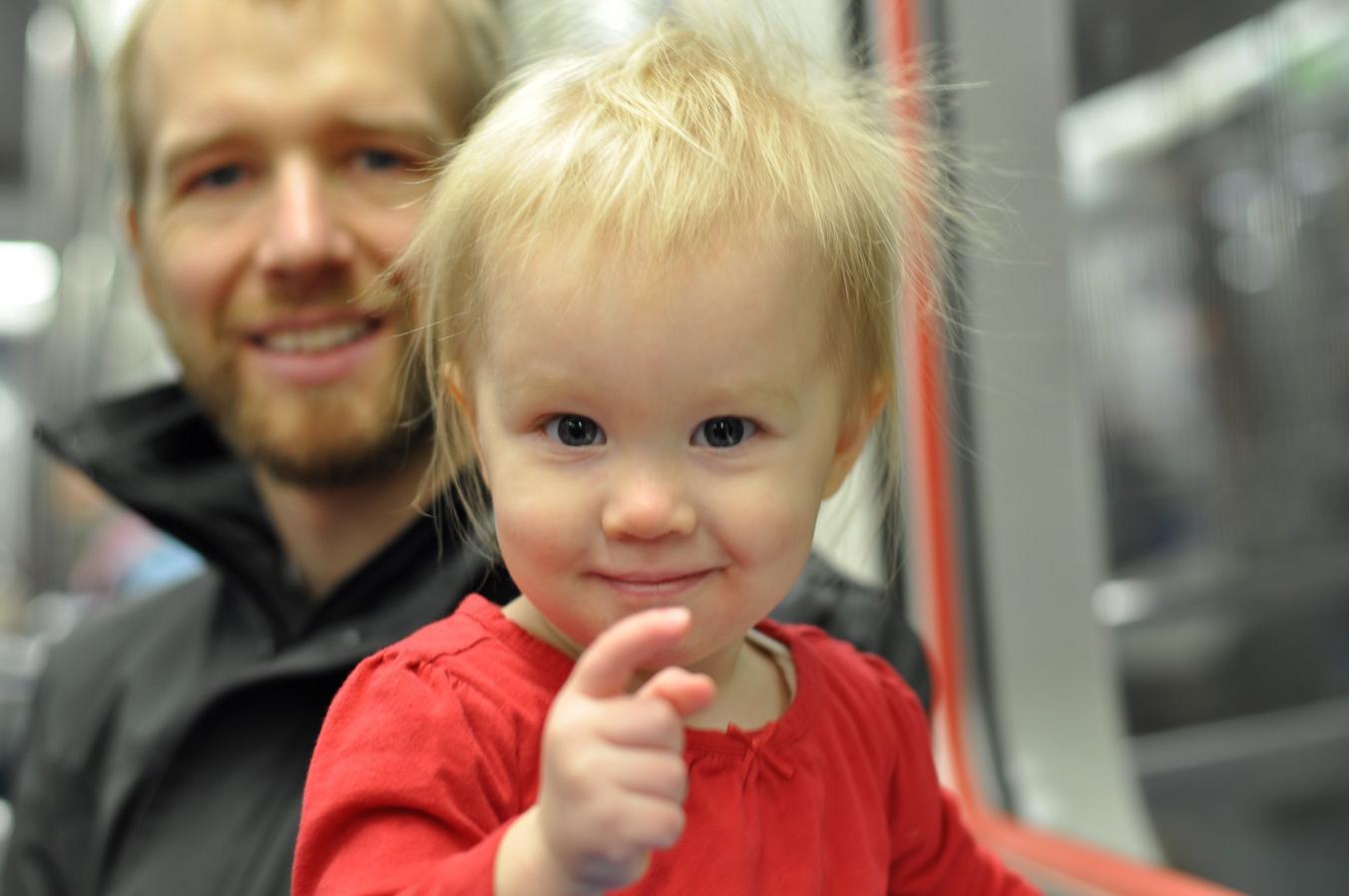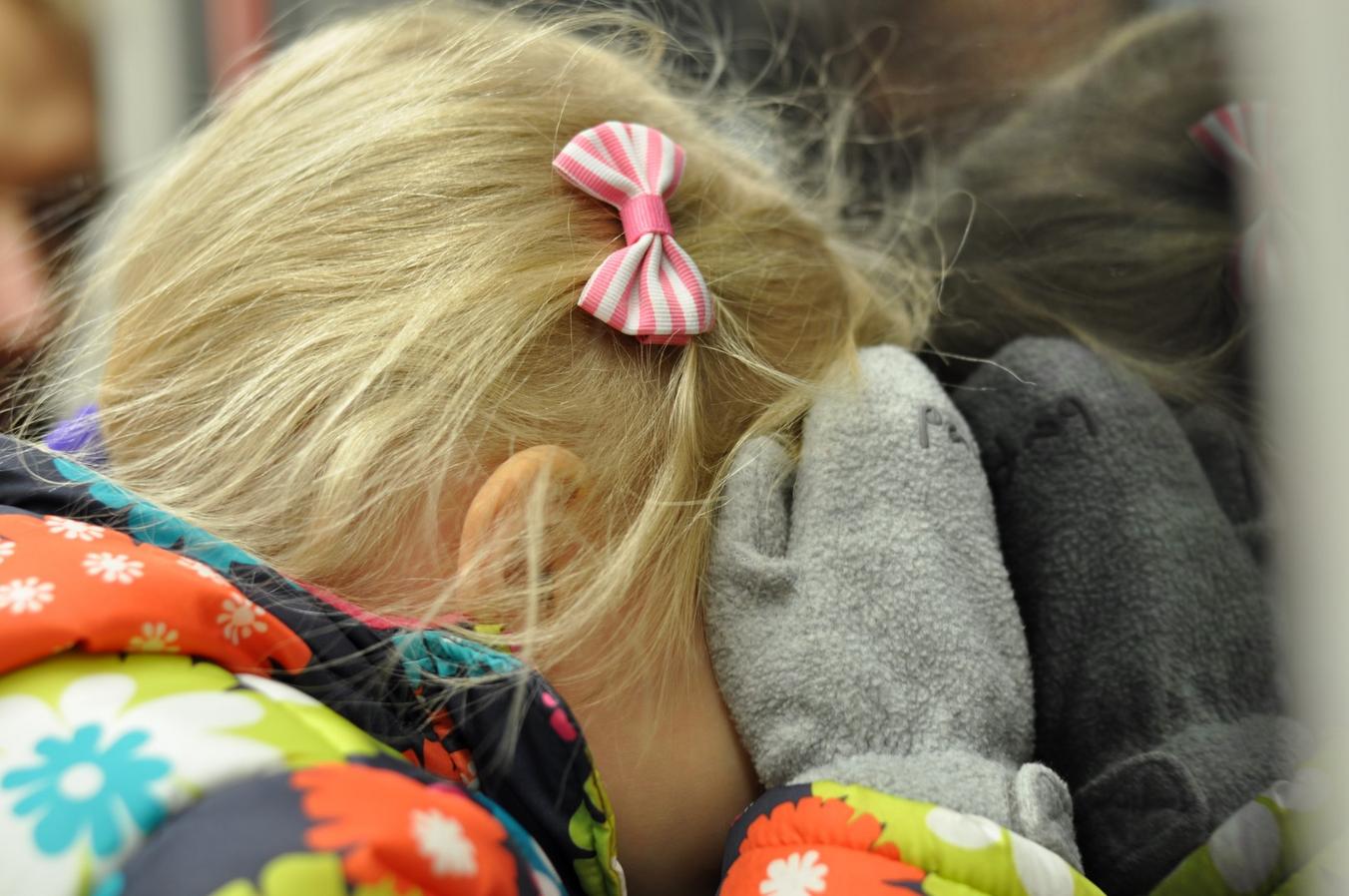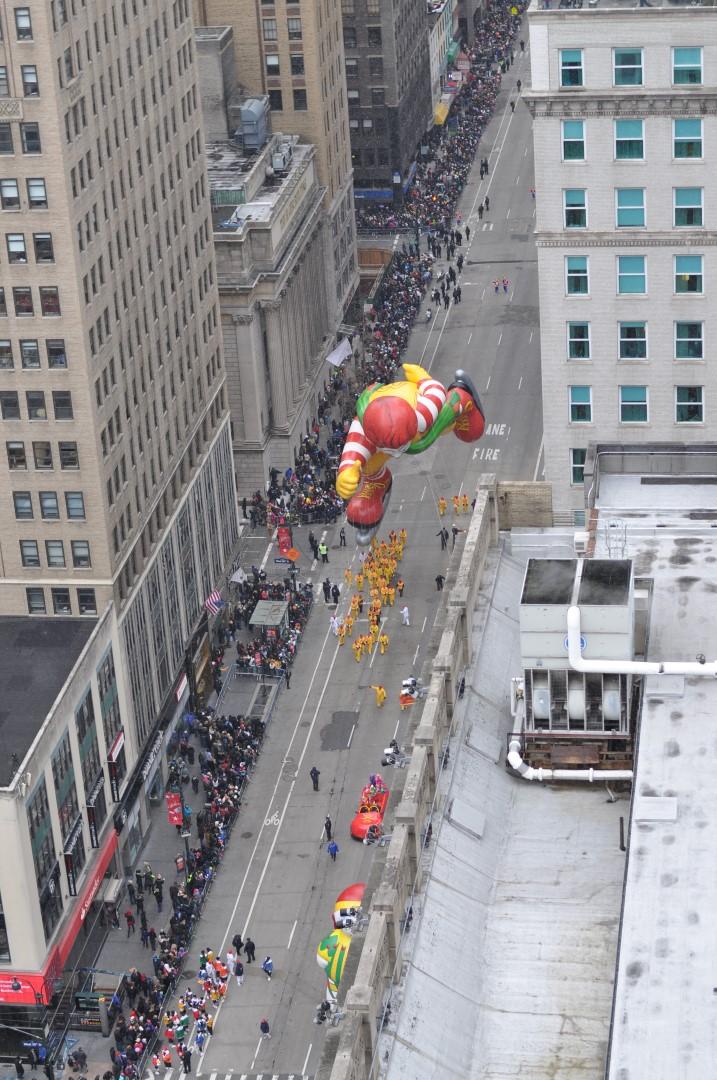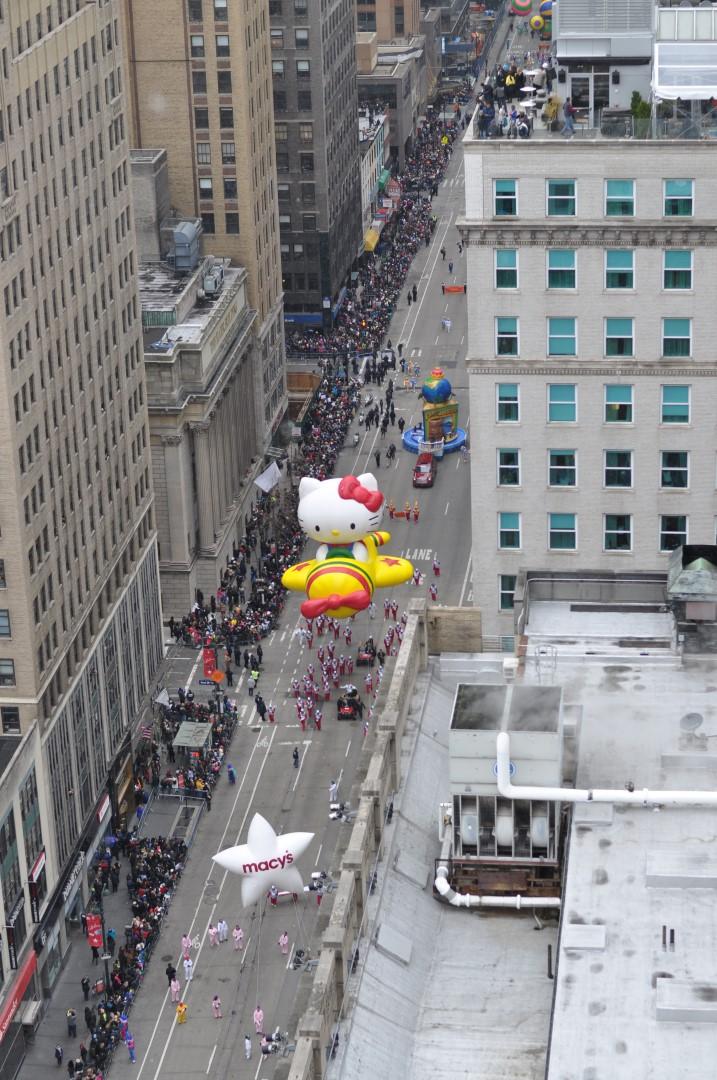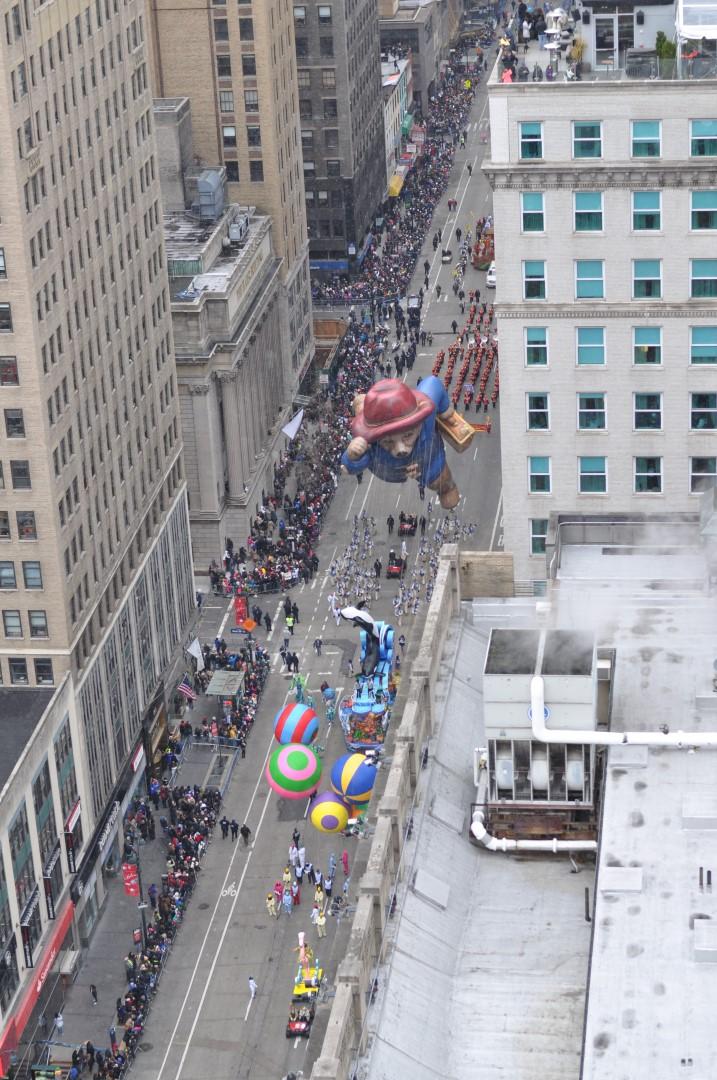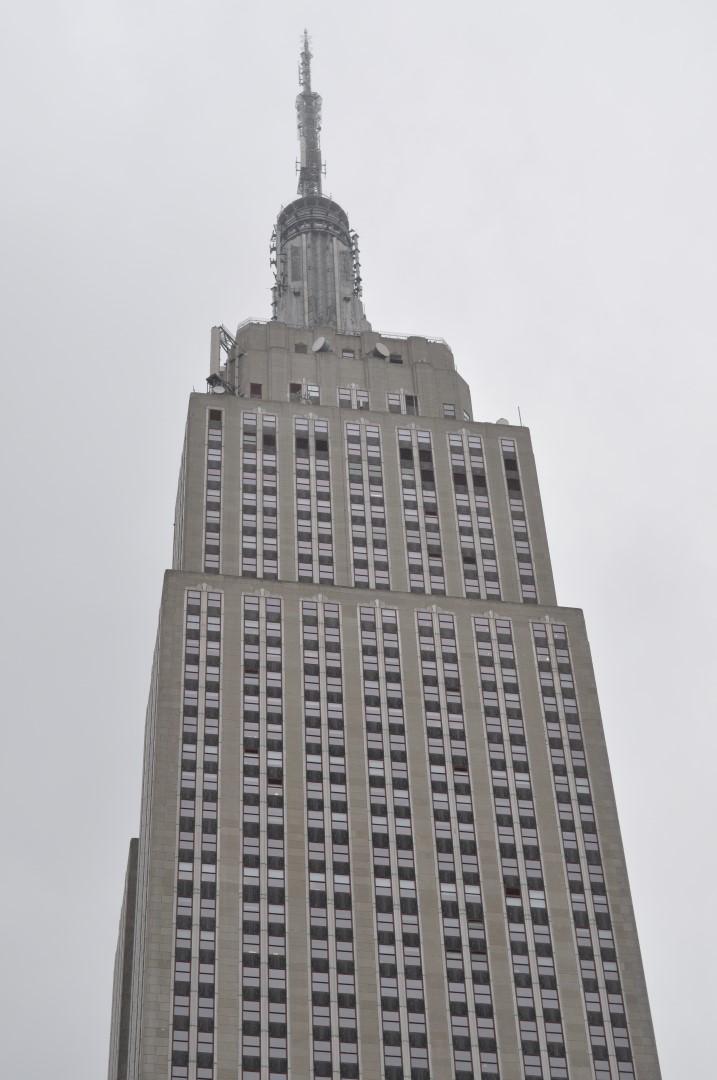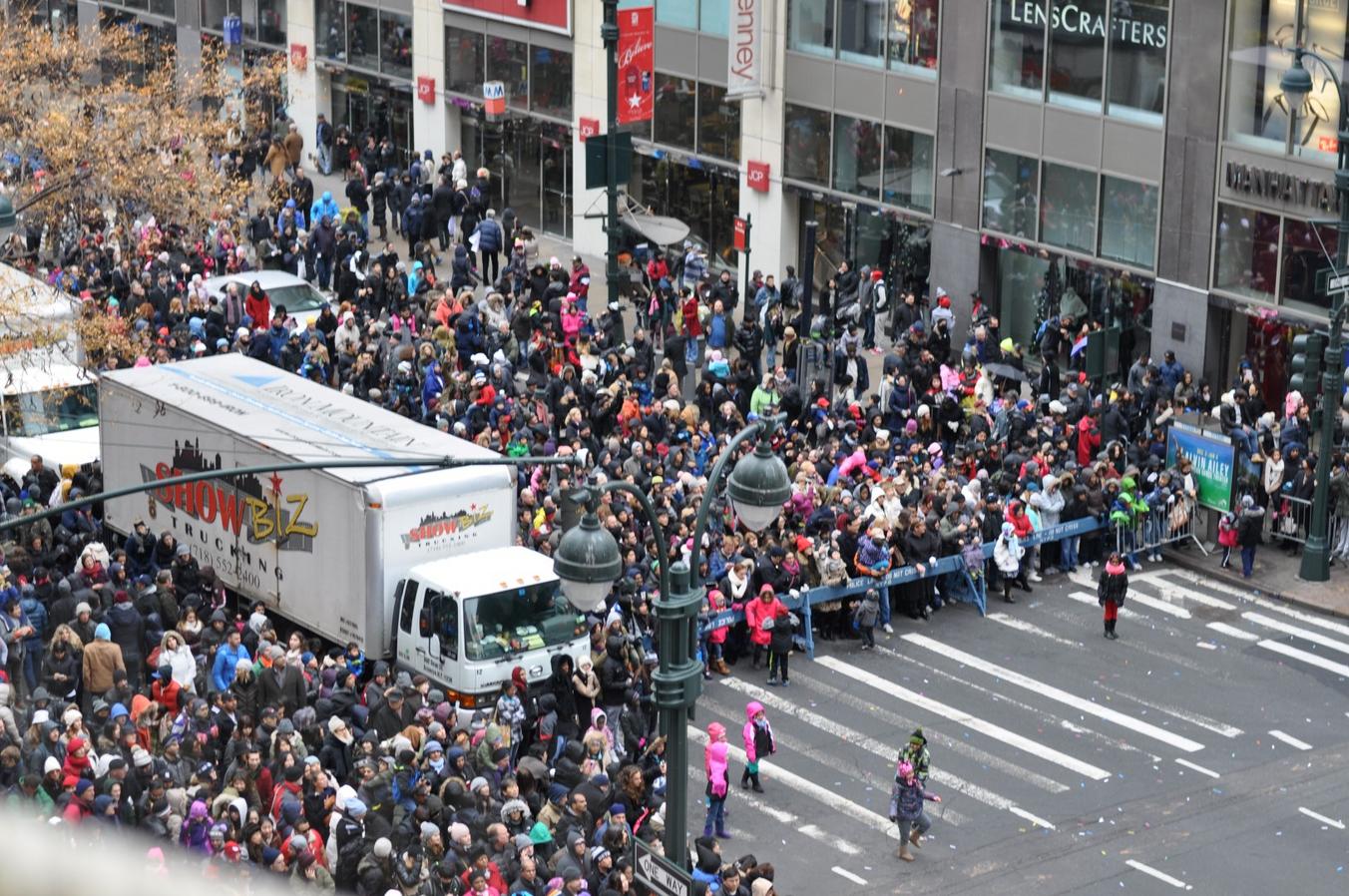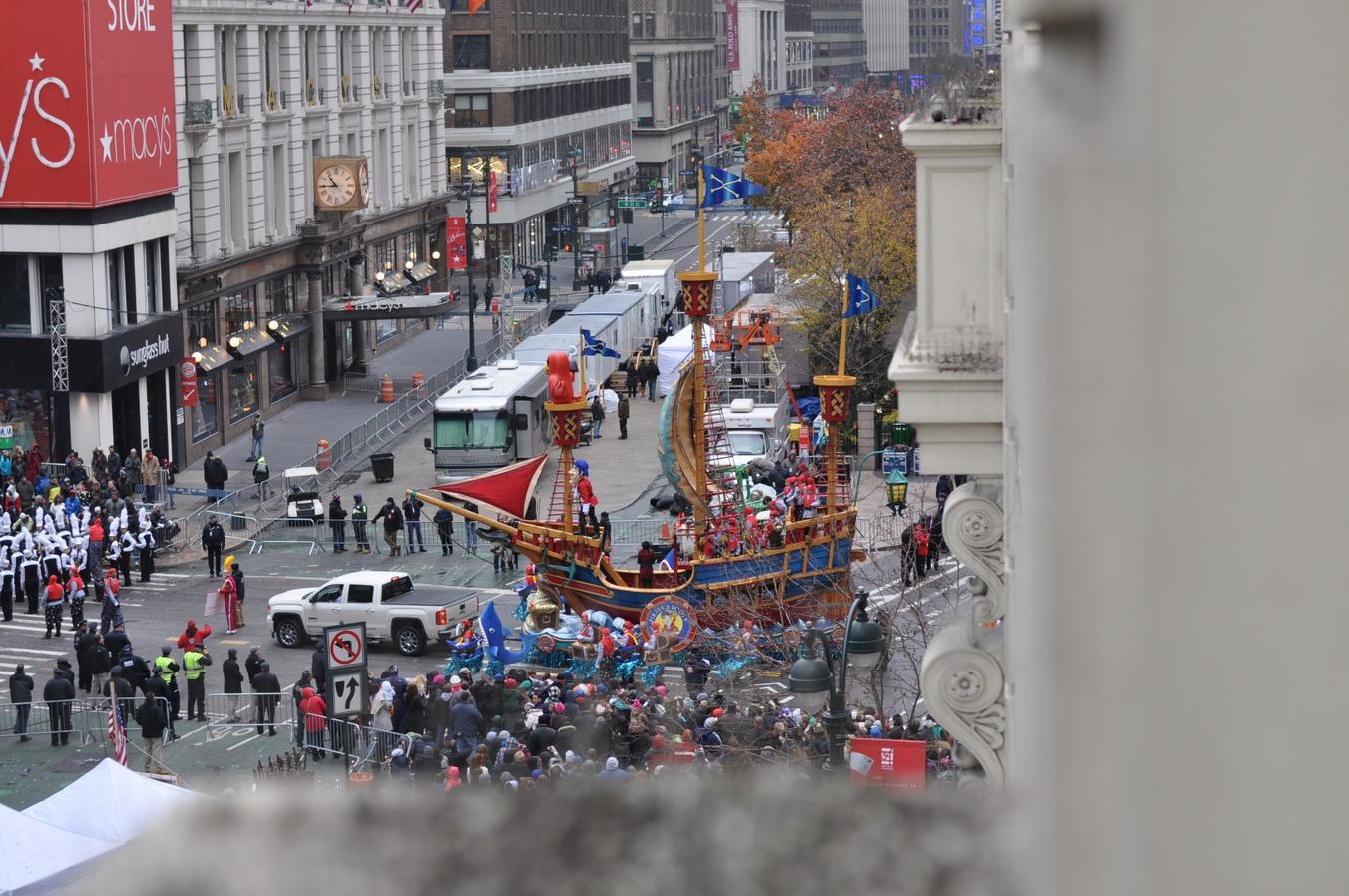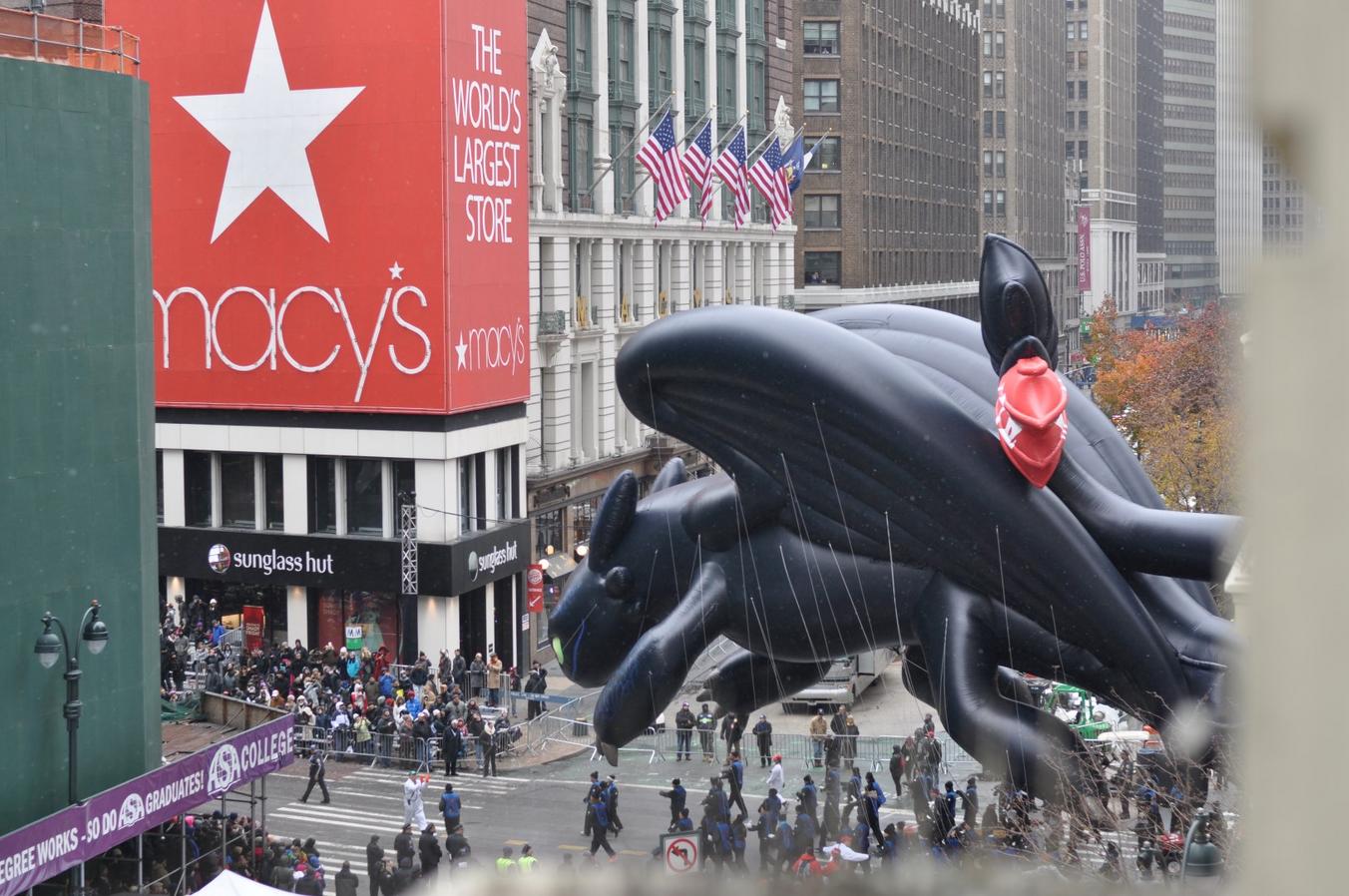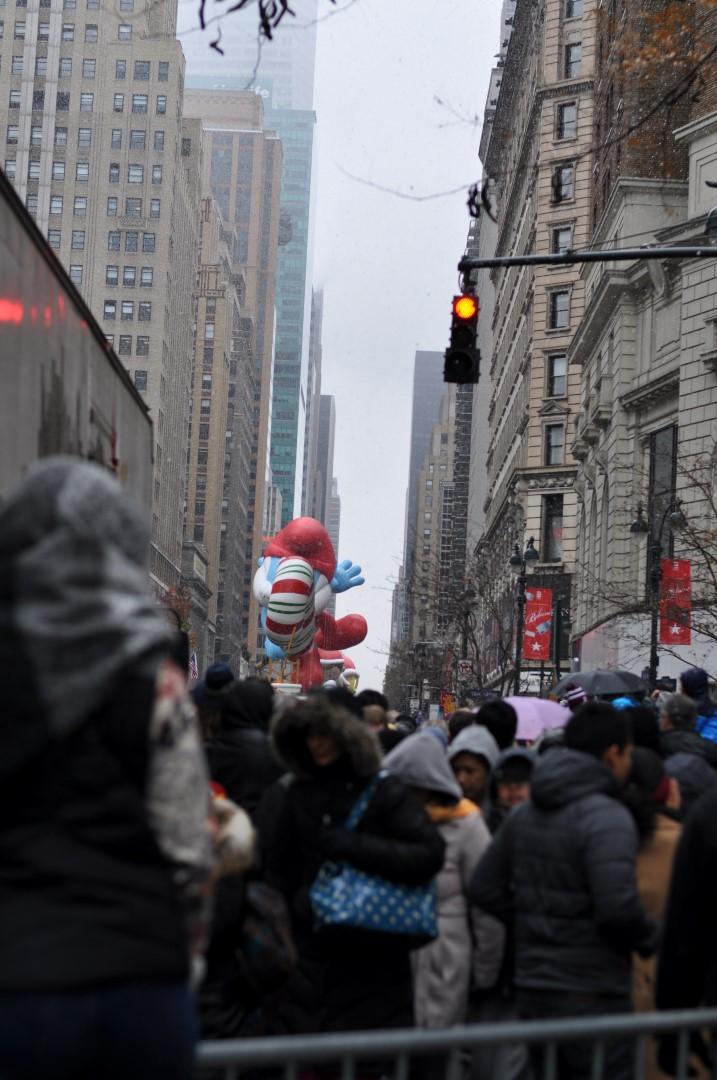 On Thursday afternoon Jeremy, Lillian and Shanna arrived. I did a bunch of cooking, Lillian made a pie, and there was just a good amount of relaxing and hanging out, with some nice food and conversations thrown in for good measure.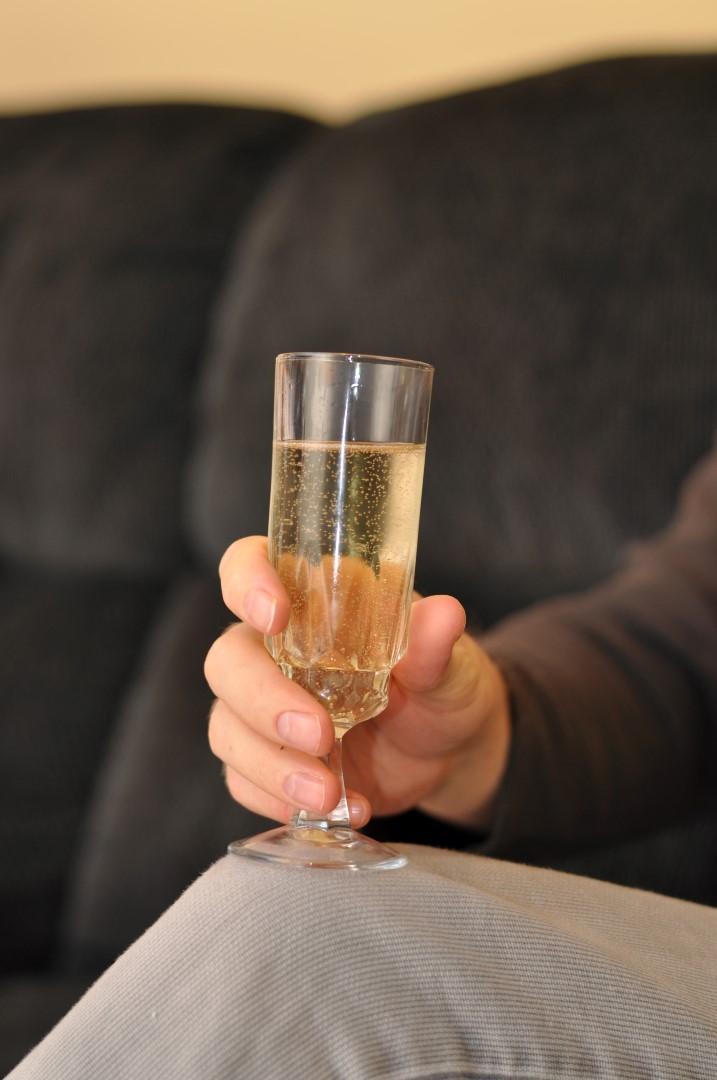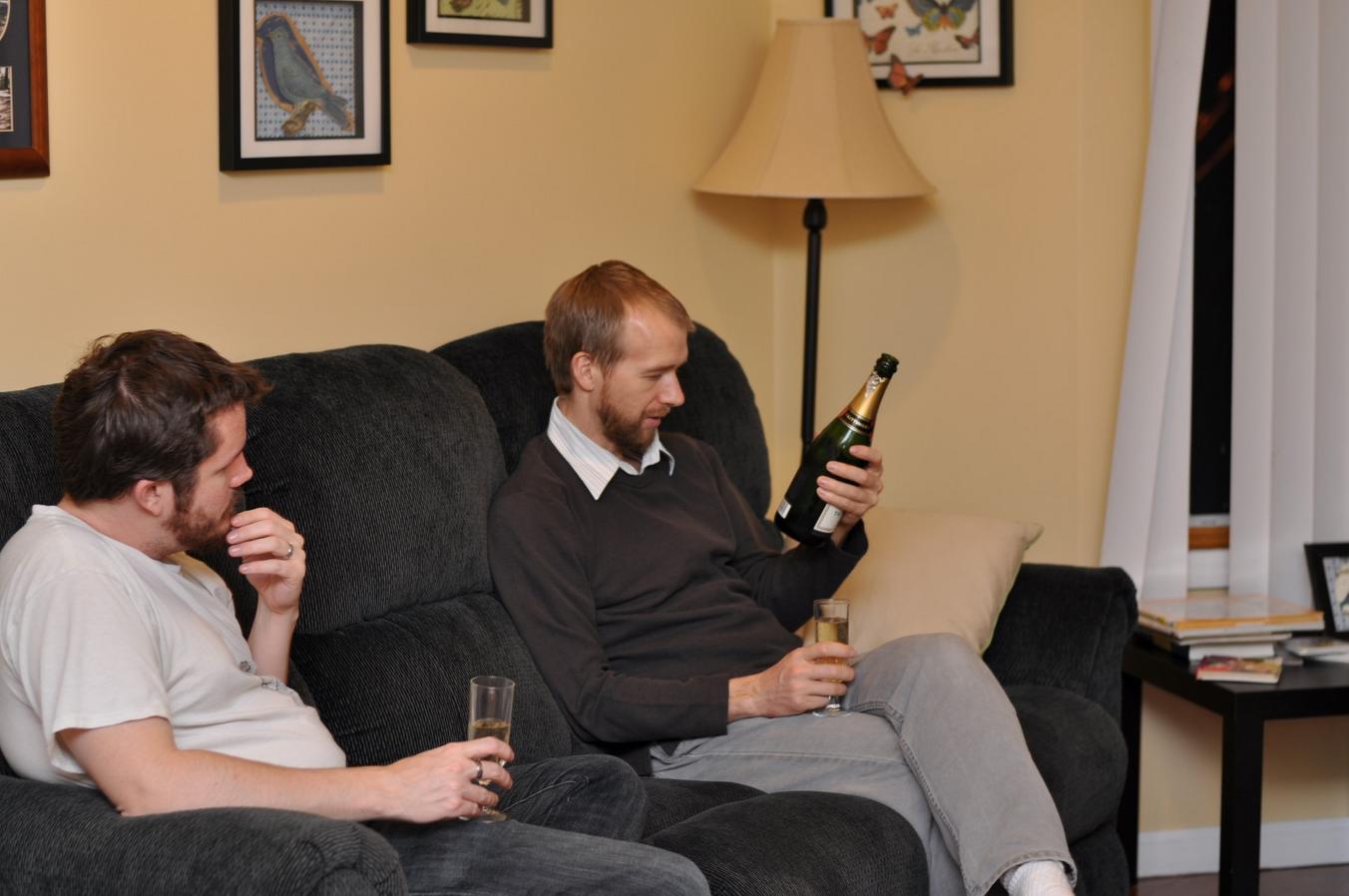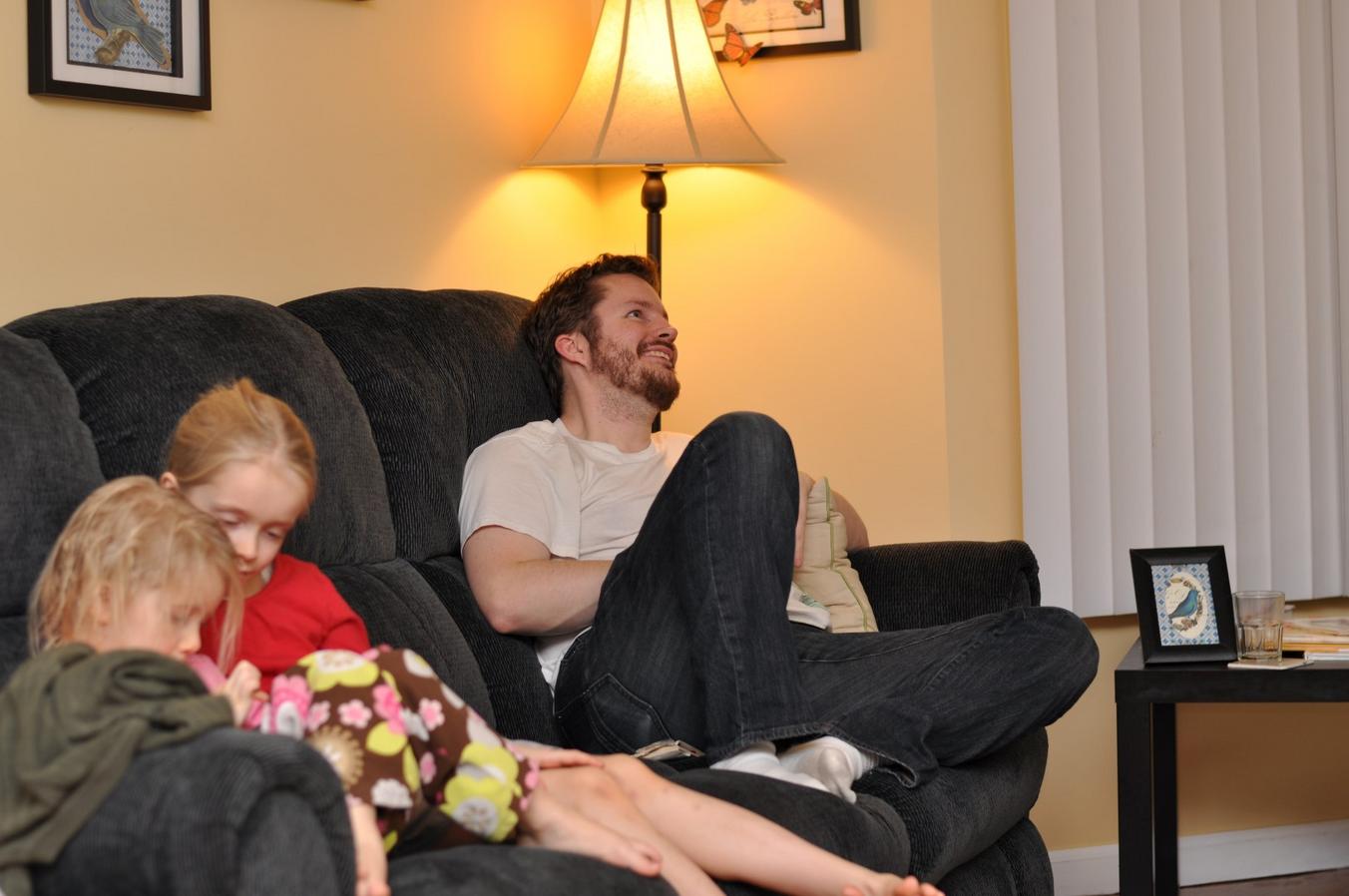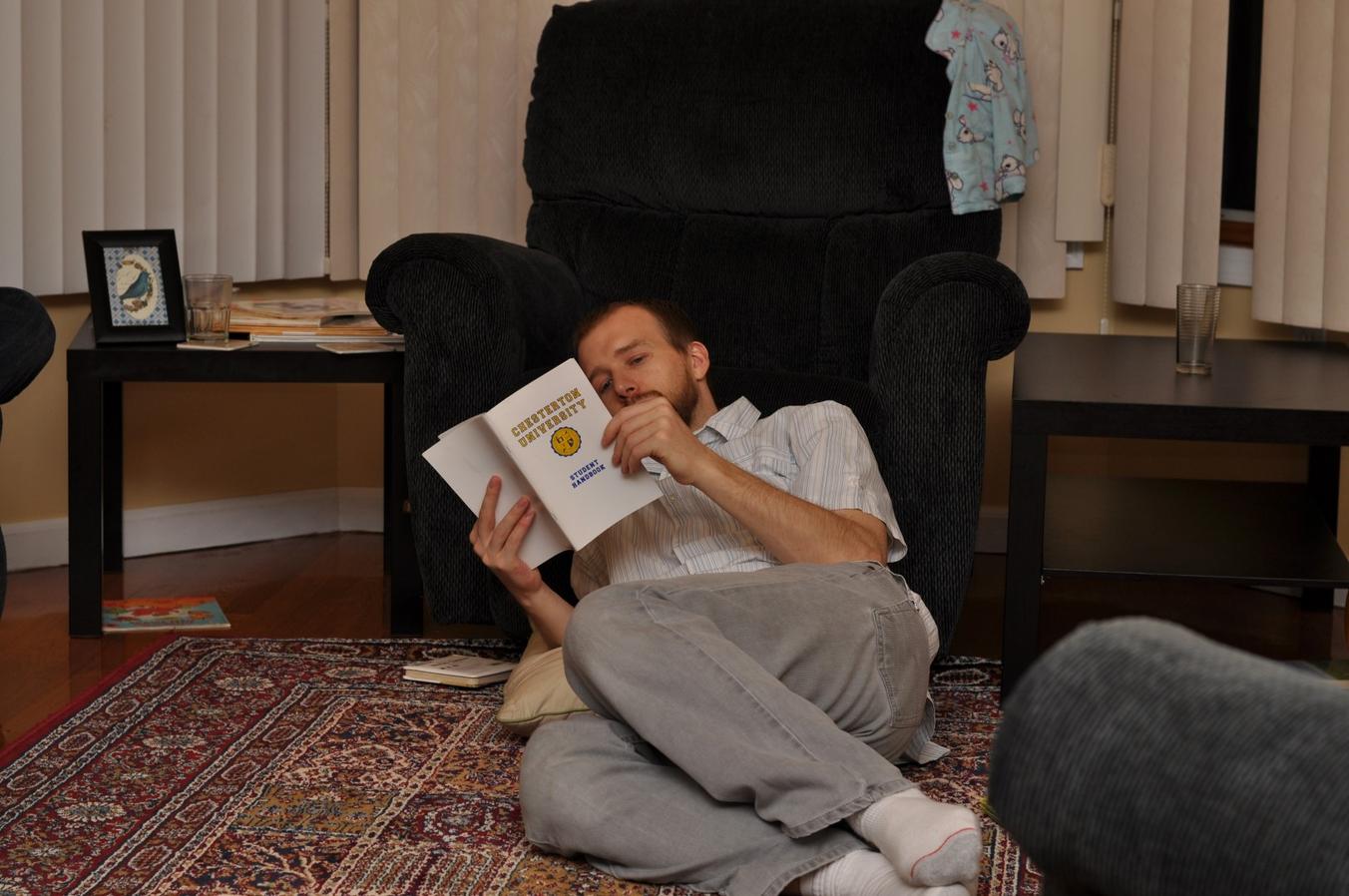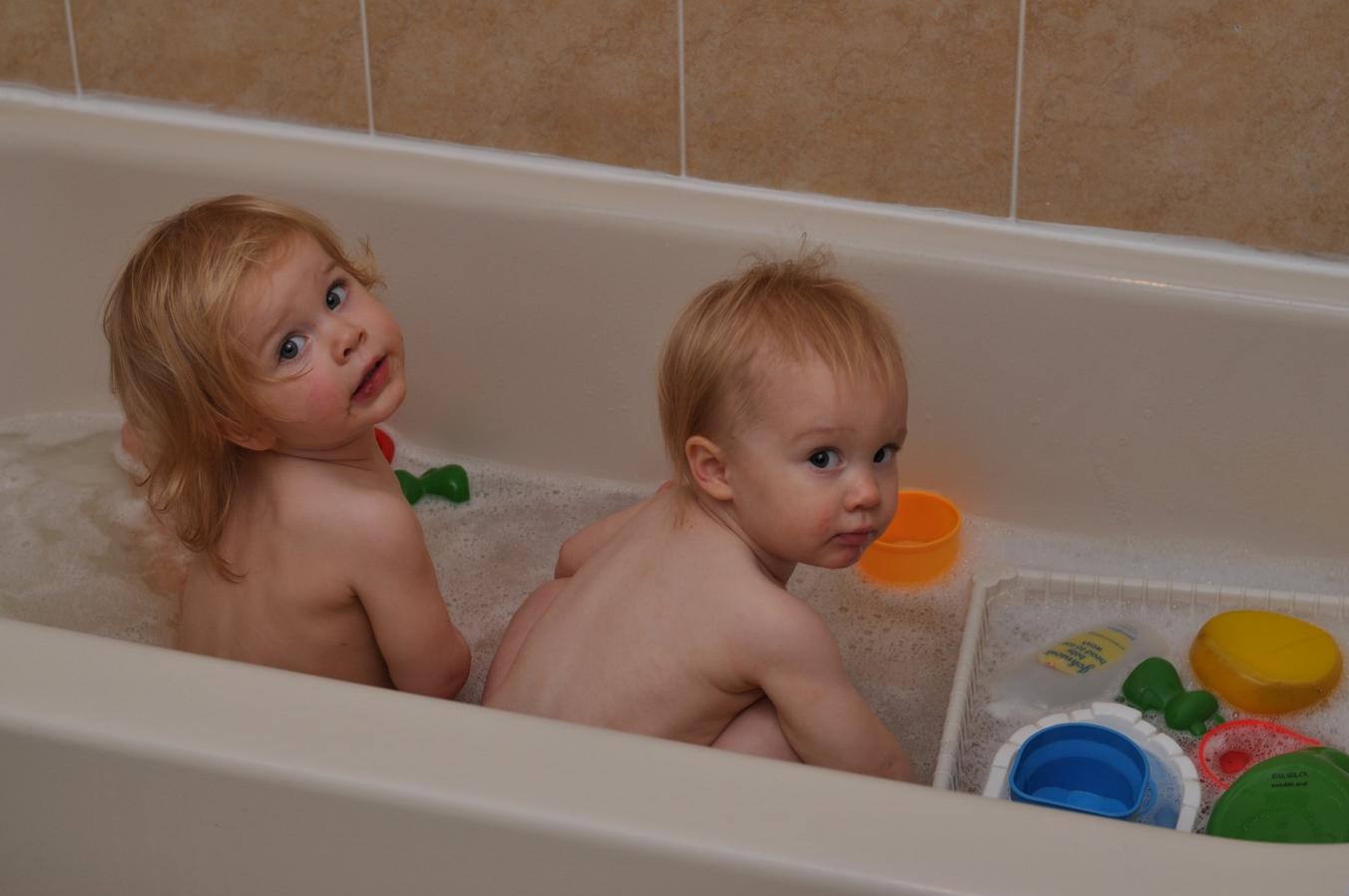 On Friday there was some more cooking happening (which, in case anyone was wondering, I really enjoyed doing). We had bacon-wrapped turkey breast, corn casserole, fried potatoes, roasted butternut squash salad, sweet potatoes with maple syrup sauce, cranberry sauce, cranberry chutney that Lillian made, green beans, stuffing and gravy. Dessert was Lillian's Chocolate Bourbon Pecan Pie and my pumpkin pie, served with lots of whipped cream.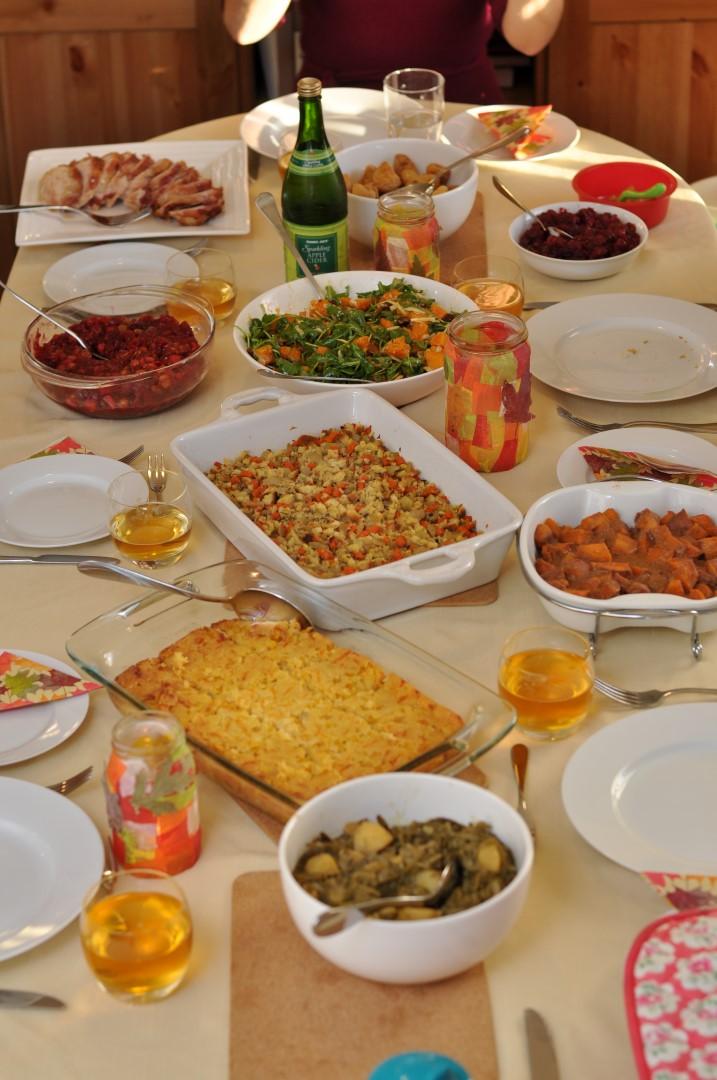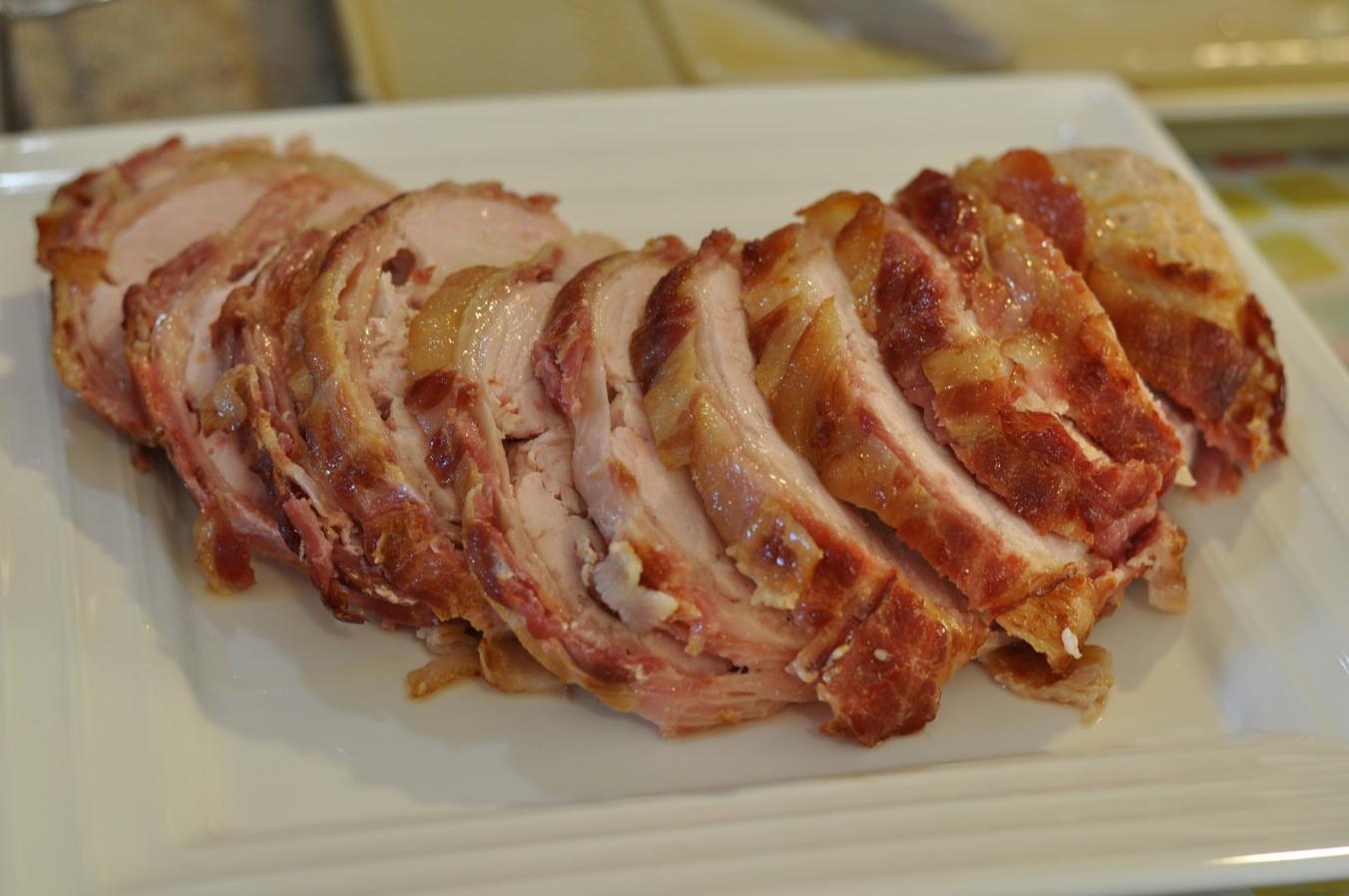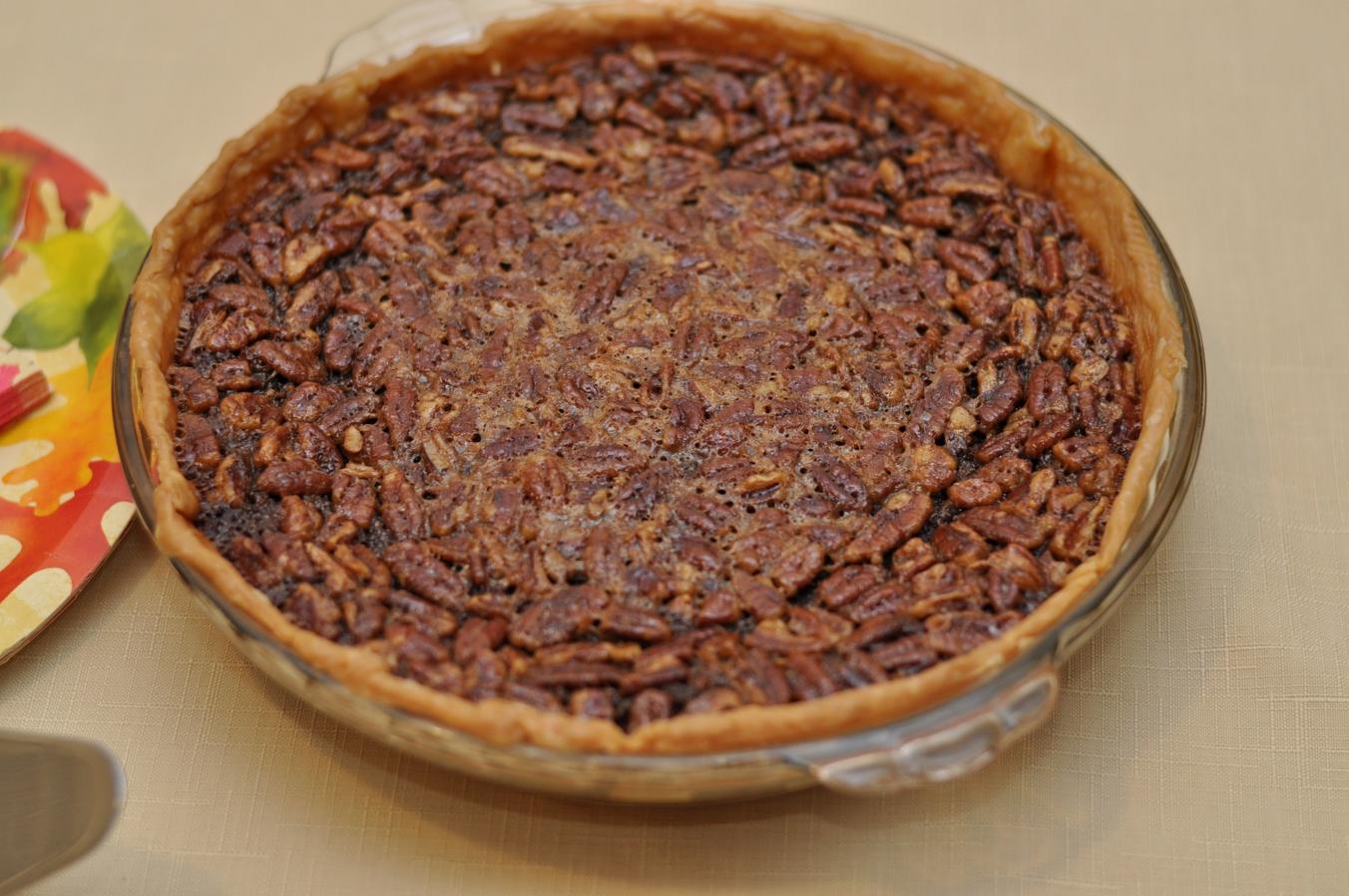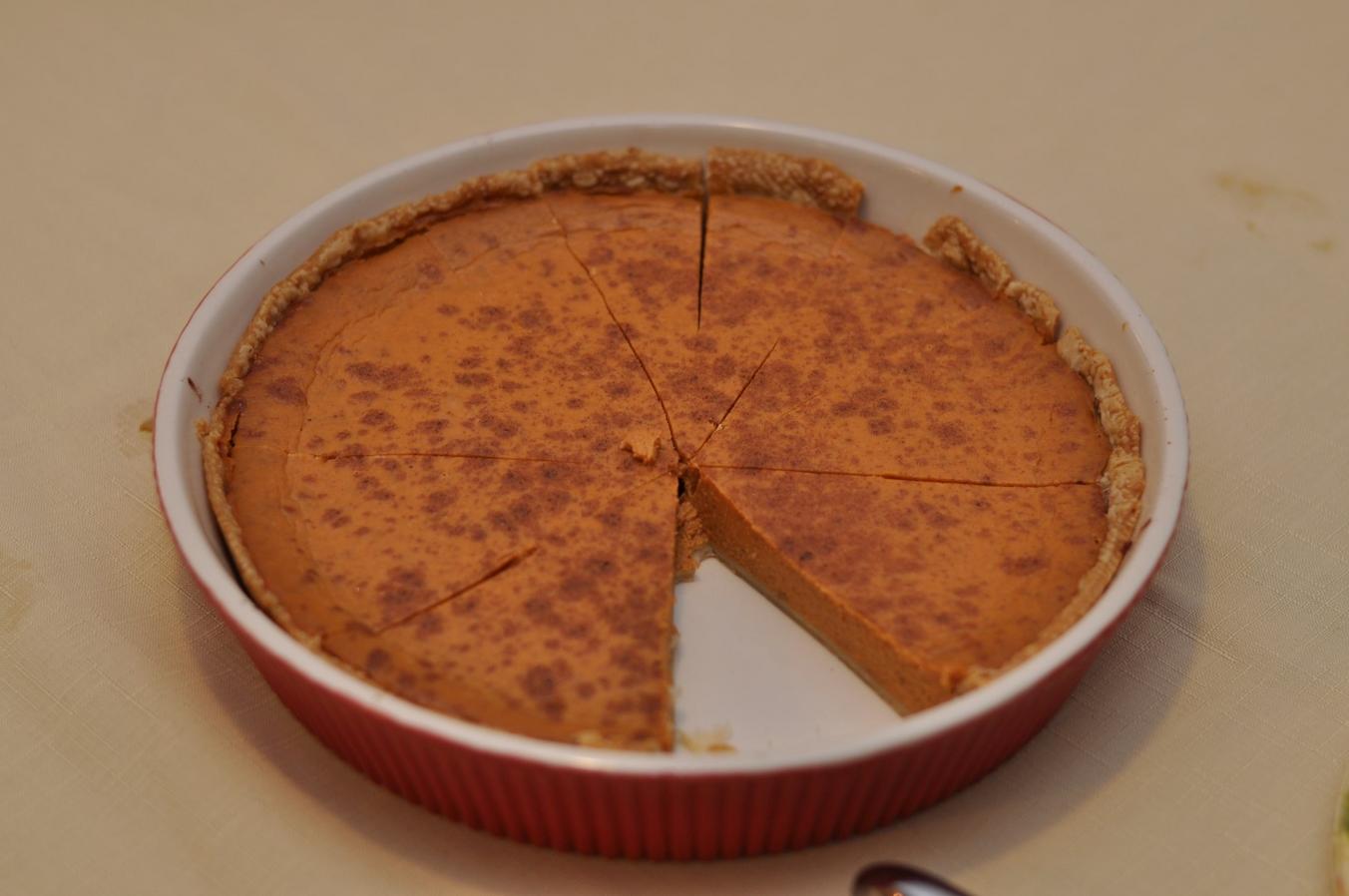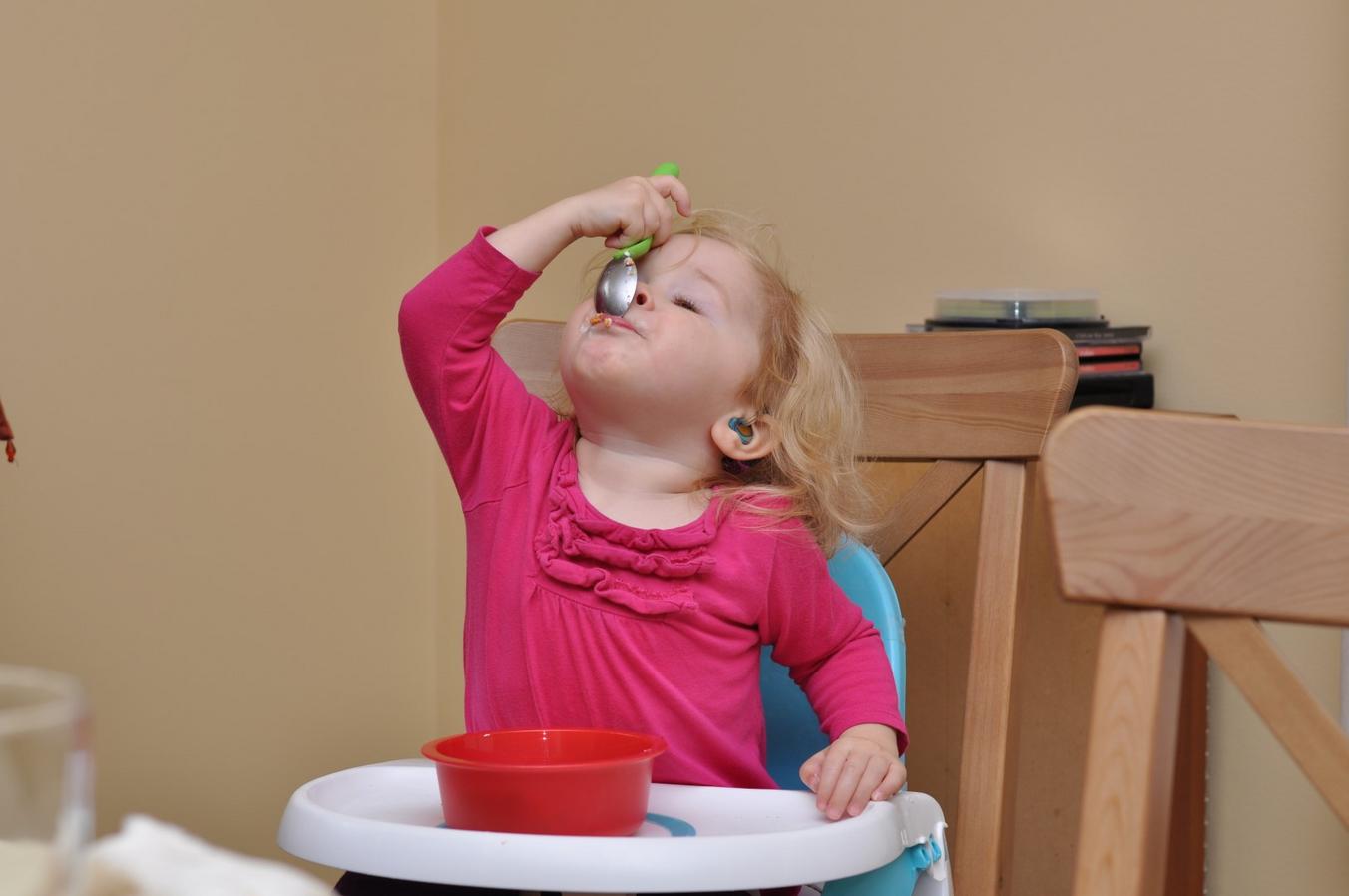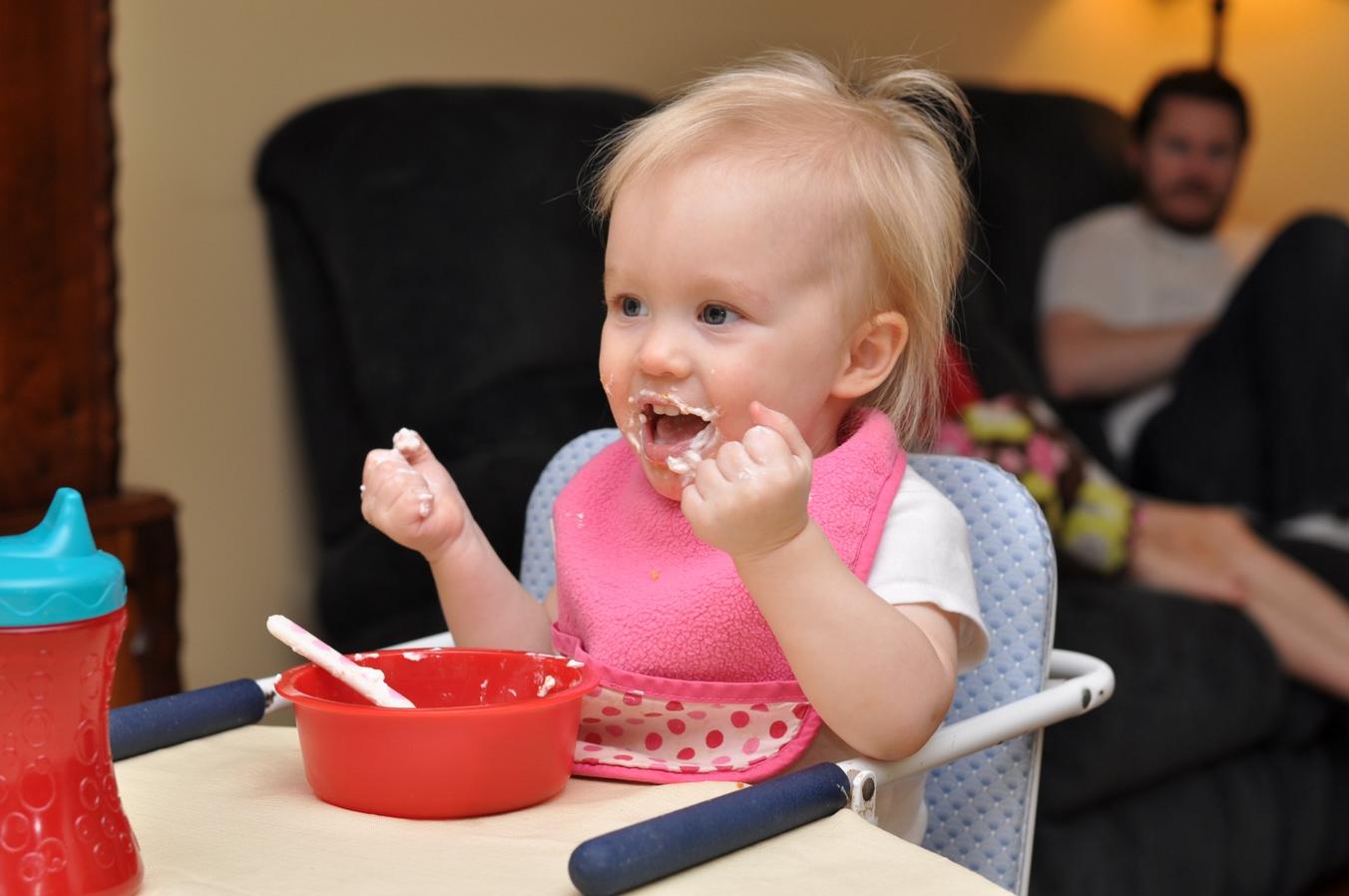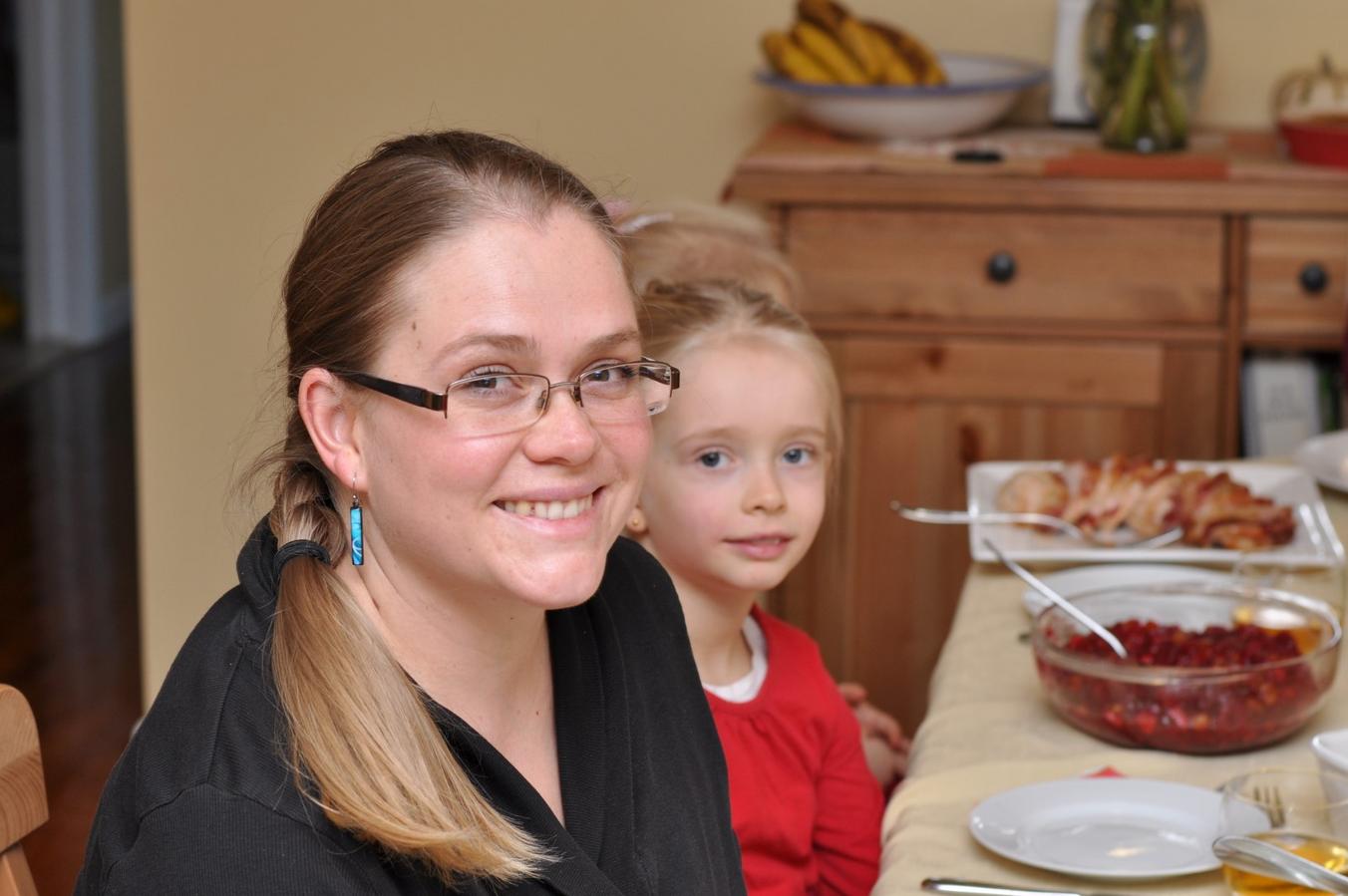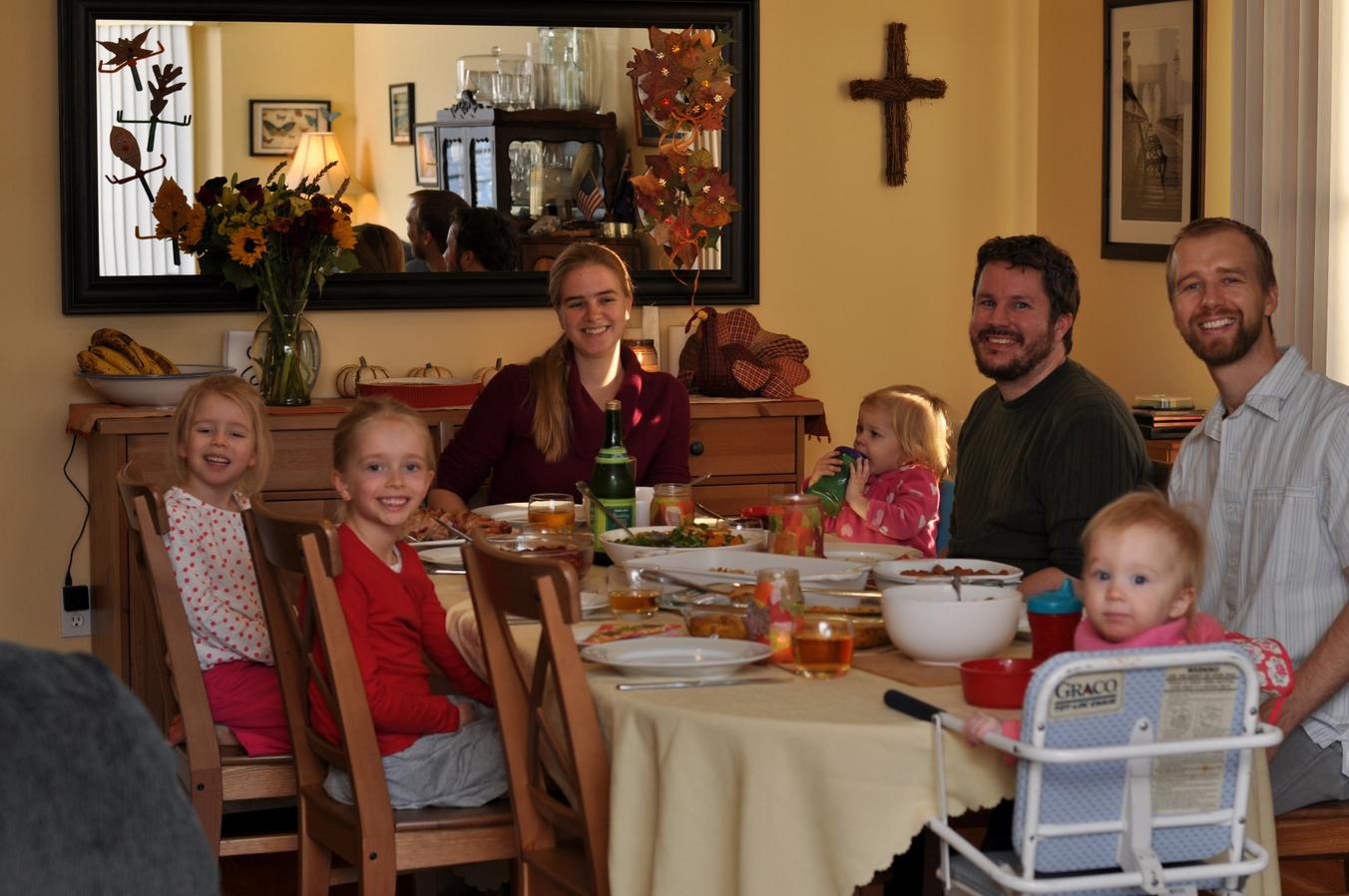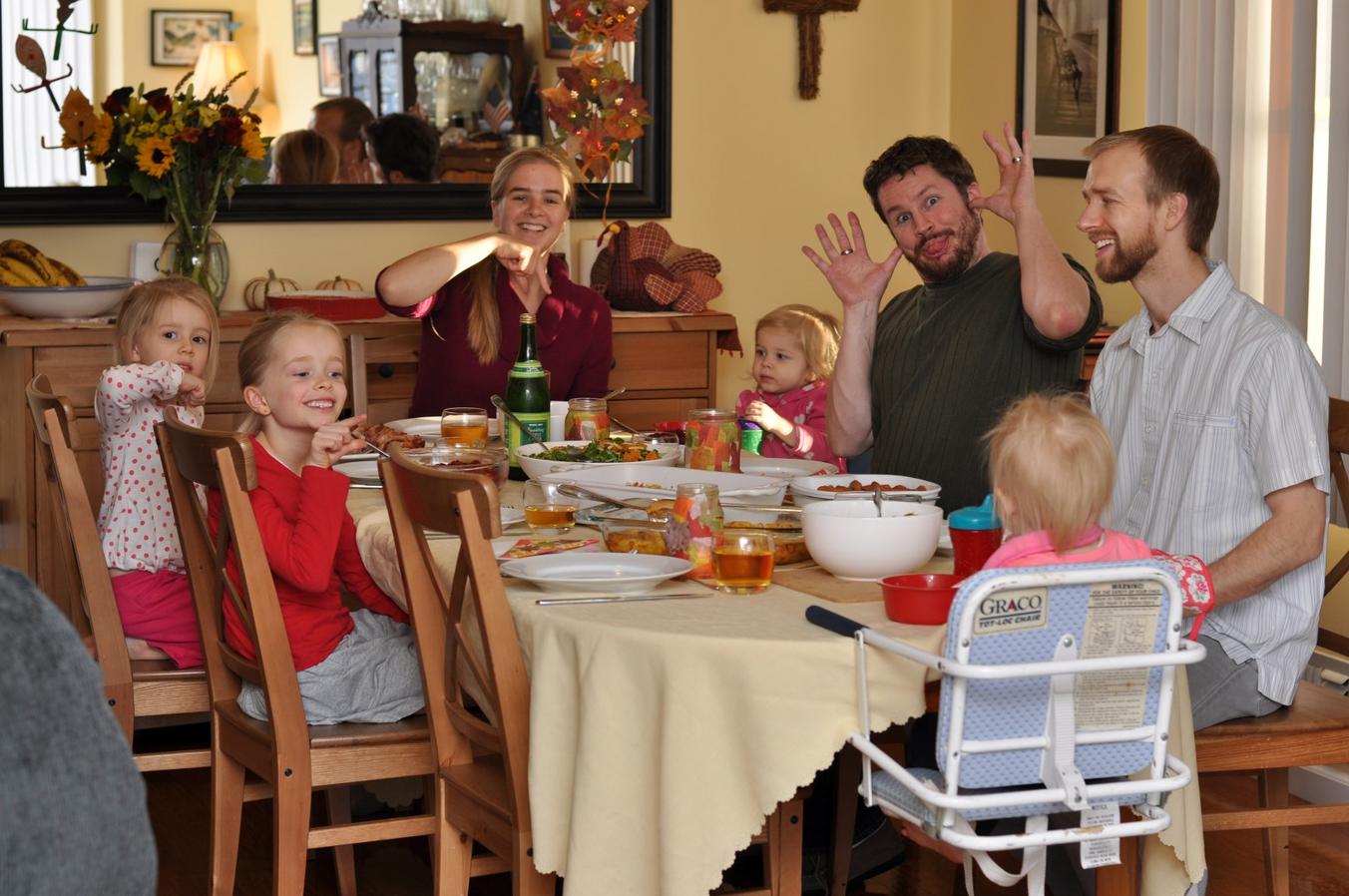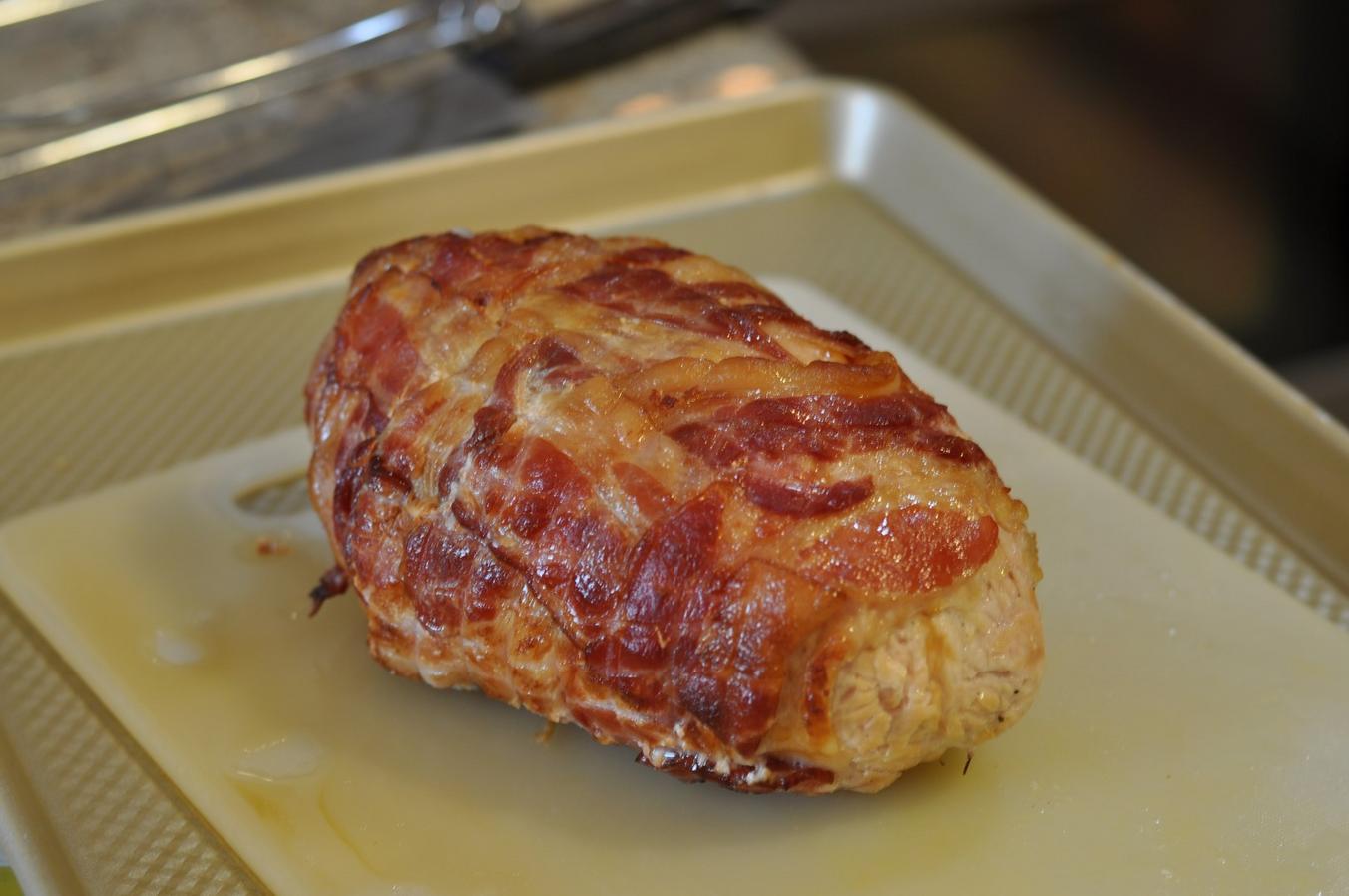 What a lovely couple of days, and so much to give thanks for!