If your daughter asks you for French toast, then you'll be tempted to just say 'no'. It's a weekday, after all. But then you'll remember that you want to be more of a 'yes' parent than a 'no' parent. So you'll say yes.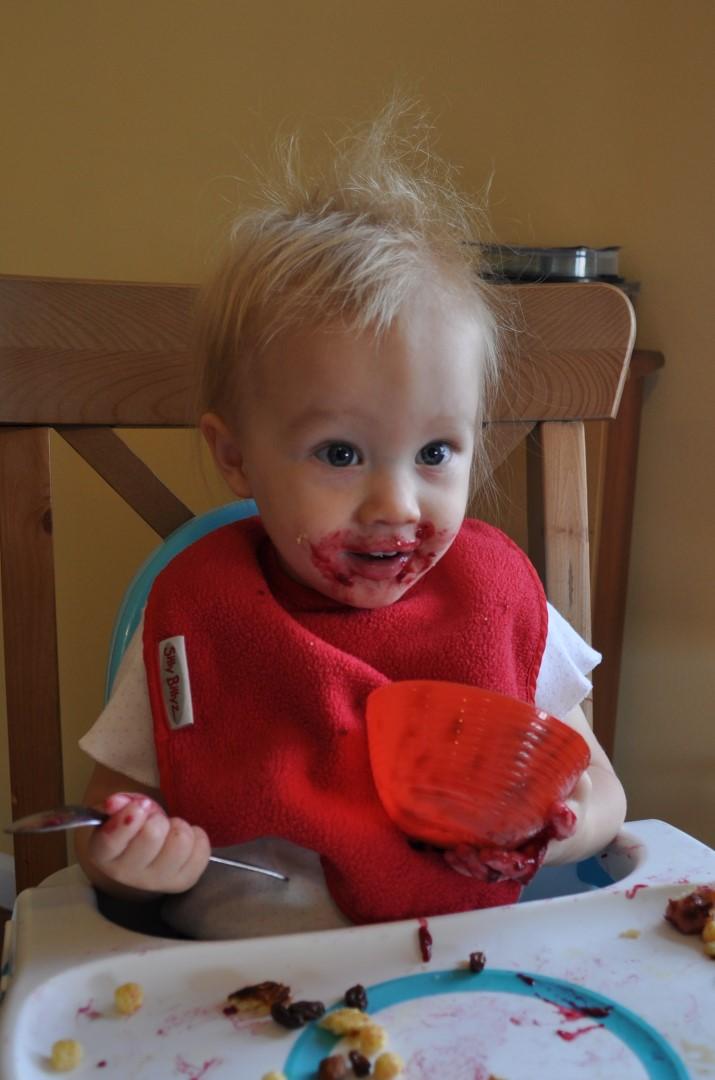 If you say yes, then you'll remember that you have half a bag of frozen berries in the freezer that isn't great for smoothies because all the raspberries and blackberries make for a very seedy (literally, not figuratively) smoothie. So you'll turn the berries into a sauce for the french toast.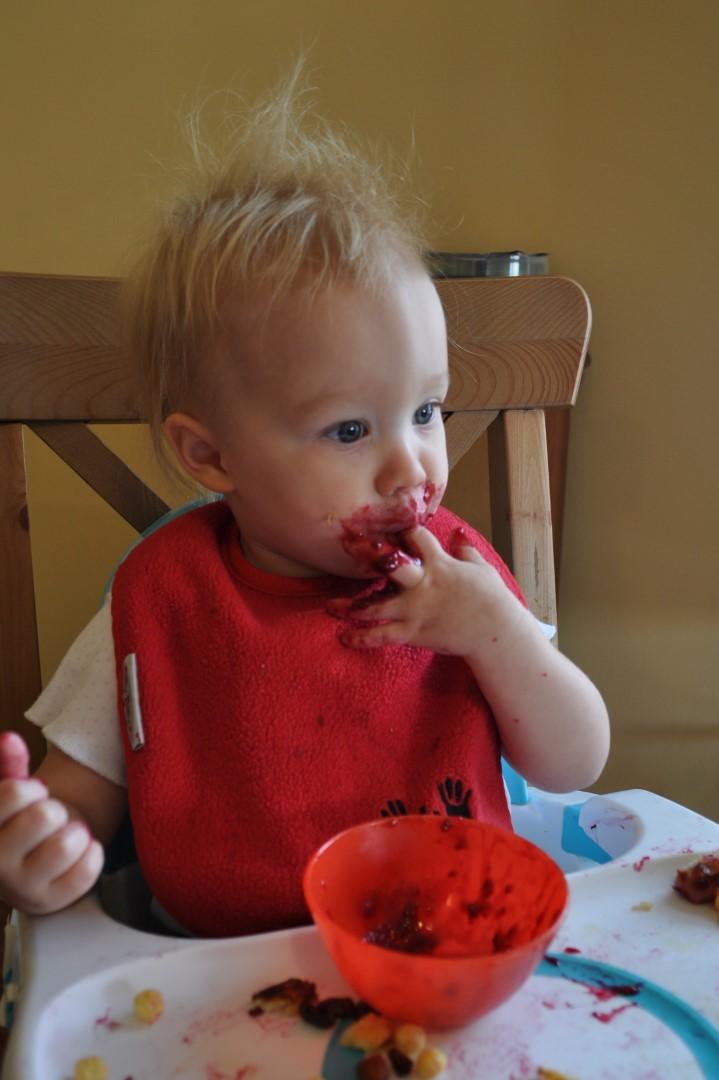 If you make berry sauce for french toast, it will be so delicious that your 1-year-old will want to eat lots of it. She'll like it so much she'll smear it all over her hair too, so that her hair won't miss out on the yummy sauce.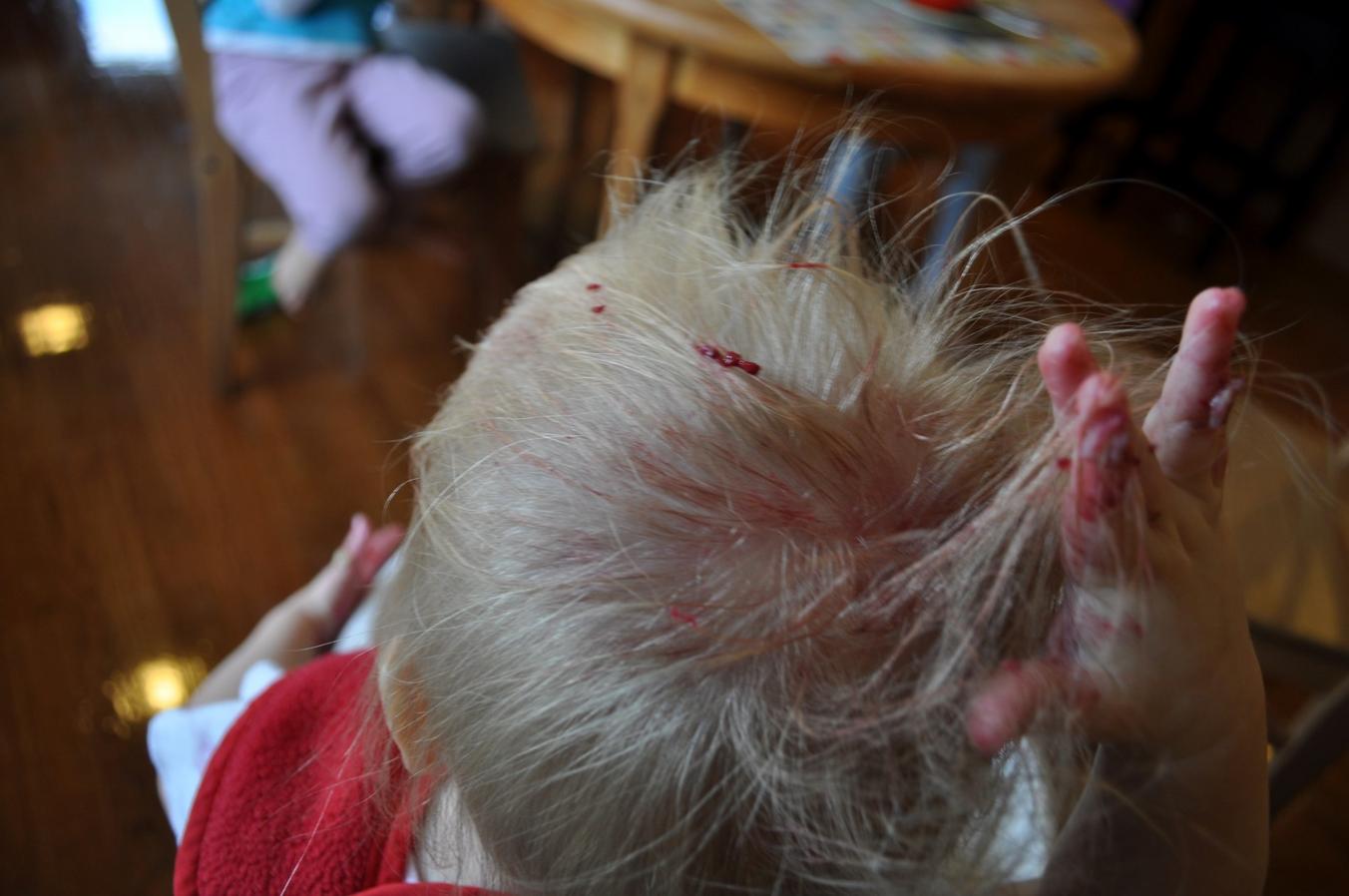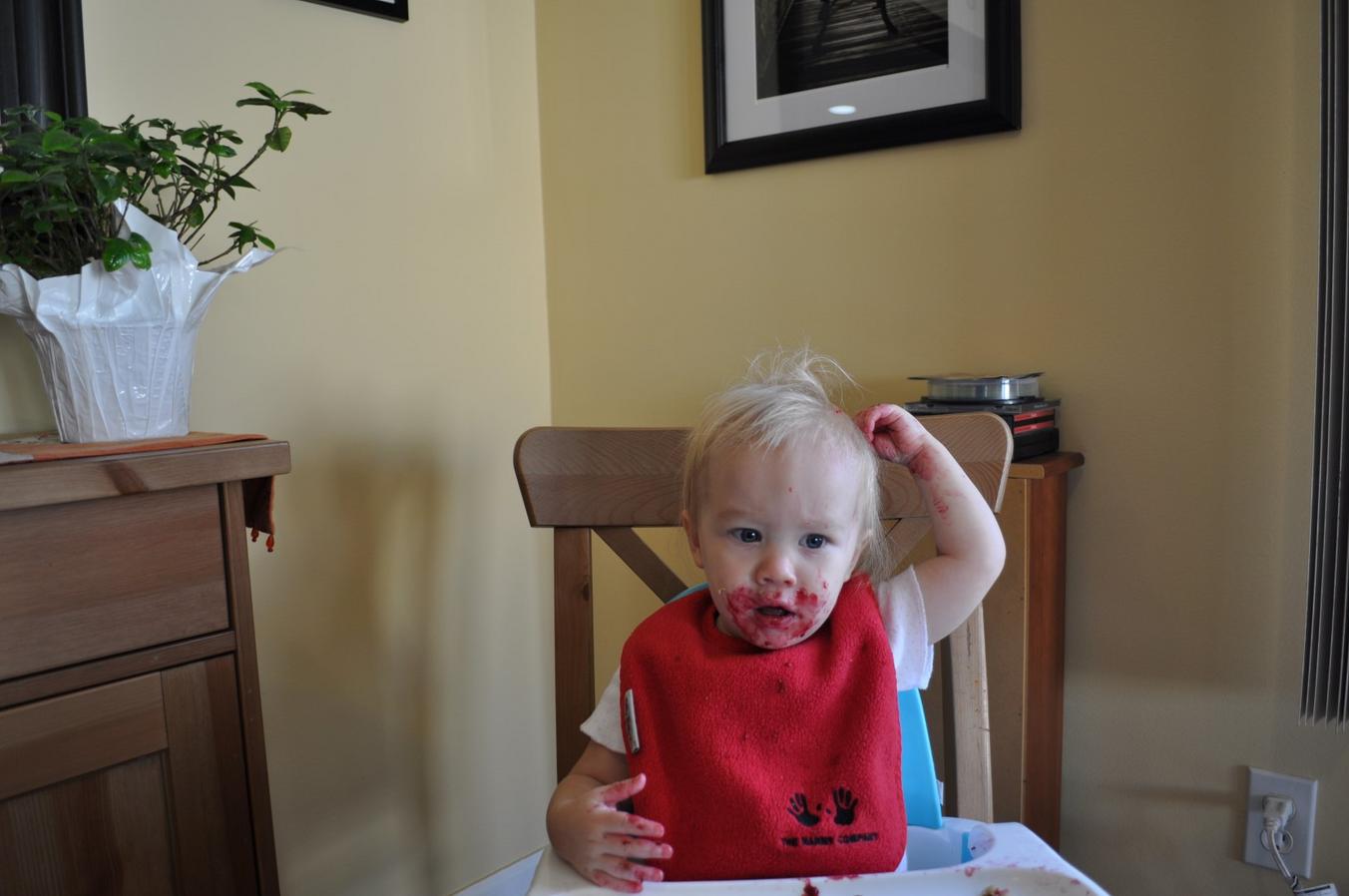 If her hair doesn't miss out on the yummy sauce, she will be a sticky monster. The sticky monster might ask you for some french toast!
(And sticky baby monsters are very, very cute.)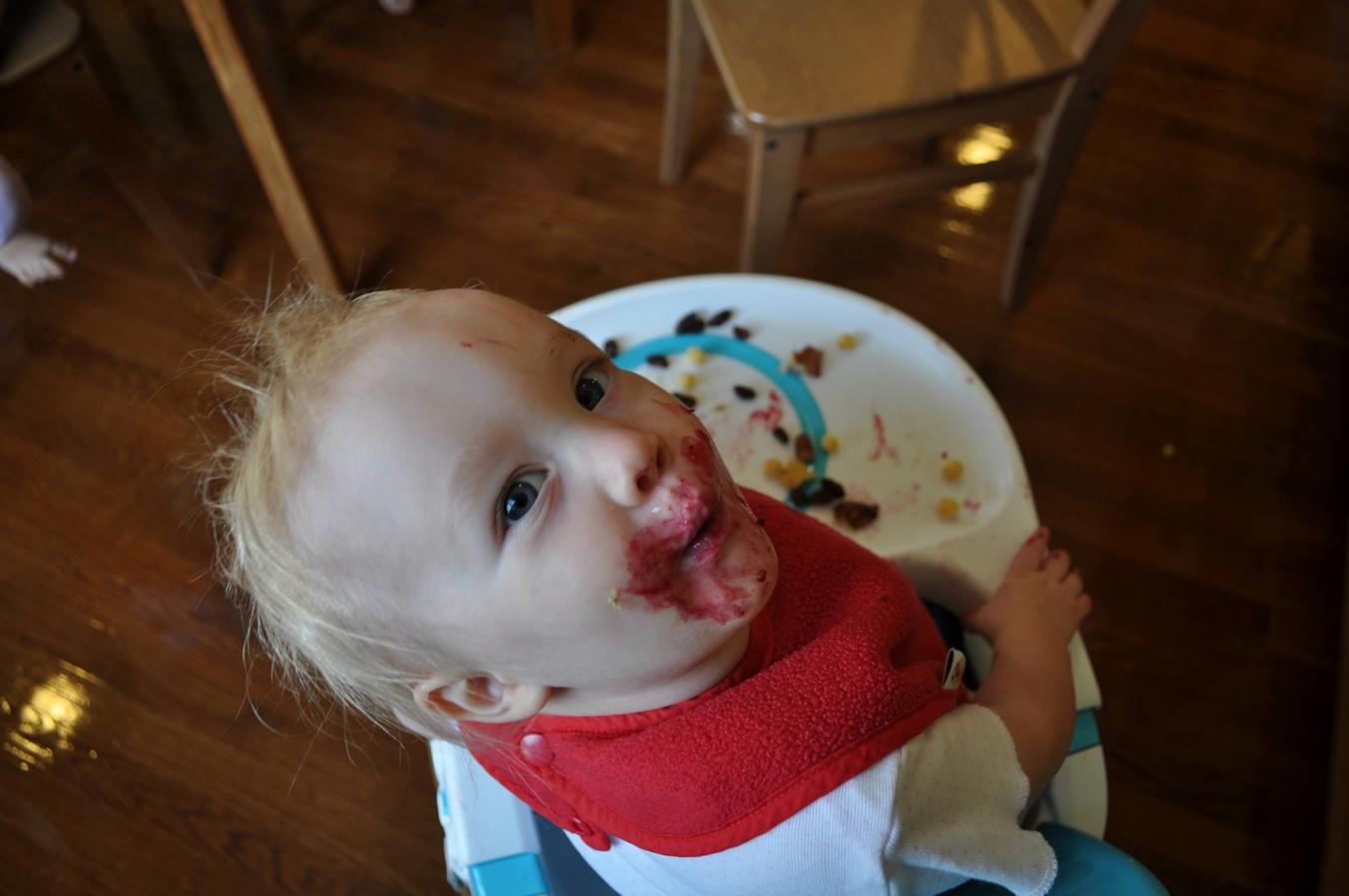 If you know the book If you give a Mouse a Cookie you'd understand the reference of this post. :-)