With such a sensationalist title, you'd think this is something really special, right? Well, not quite! TripAdvisor (where Ben works) had this internal competition over the summer where you could send in a photo with a TripAdvisor fridge magnet on your vehicle, and every week they picked a winner.
One night, we organised a date night and went and took some photos. After that we had a fantastic Mexican dinner and got to witness a spectacular lightning storm from our cozy seats inside the restaurant.
Here is our prize-winning entry. Ta-daaa!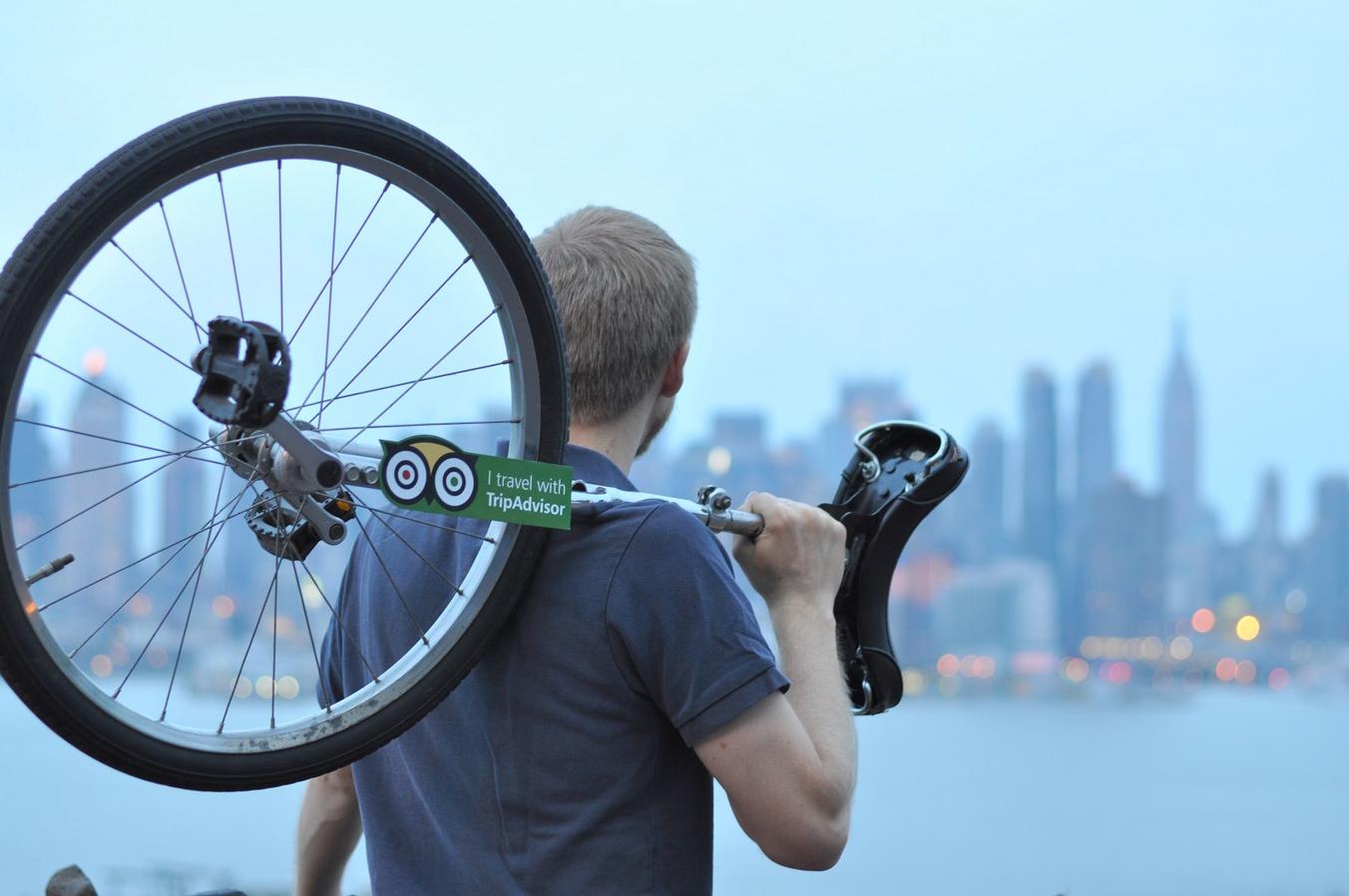 Oh, you're probably wondering what we won. No, not a holiday… I wish! A big bag full of useful (and less useful) goodies with TripAdvisor emblazoned on them all. :-)