Marica and I went to the Liberty Science Center in Jersey City last Saturday to see their new Rubik's Cube exhibition, which was being opened by Ernő Rubik, the inventor of the cube. I own a cube, but still have no idea how to solve it…
Mr Rubik seemed like a fairly unassuming guy with a mild Eastern European accent. We are more or less celebrities by association now, as we got to see his back — he's the guy in the blue shirt: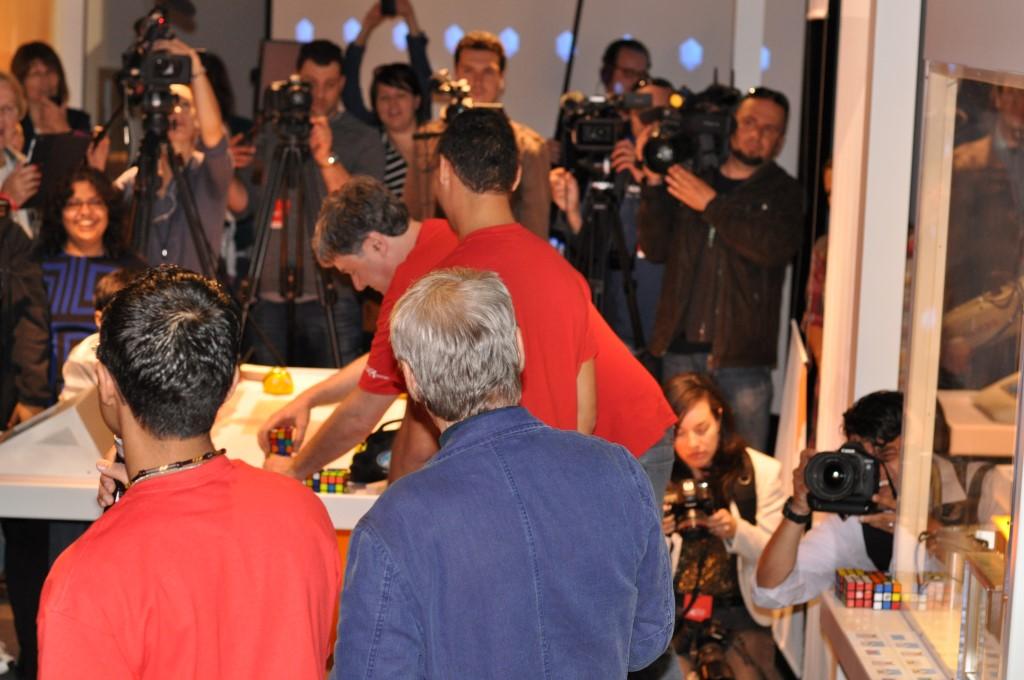 Franci said, "At least you got a good photo of the paparazzi!" Well, I did also get this photo: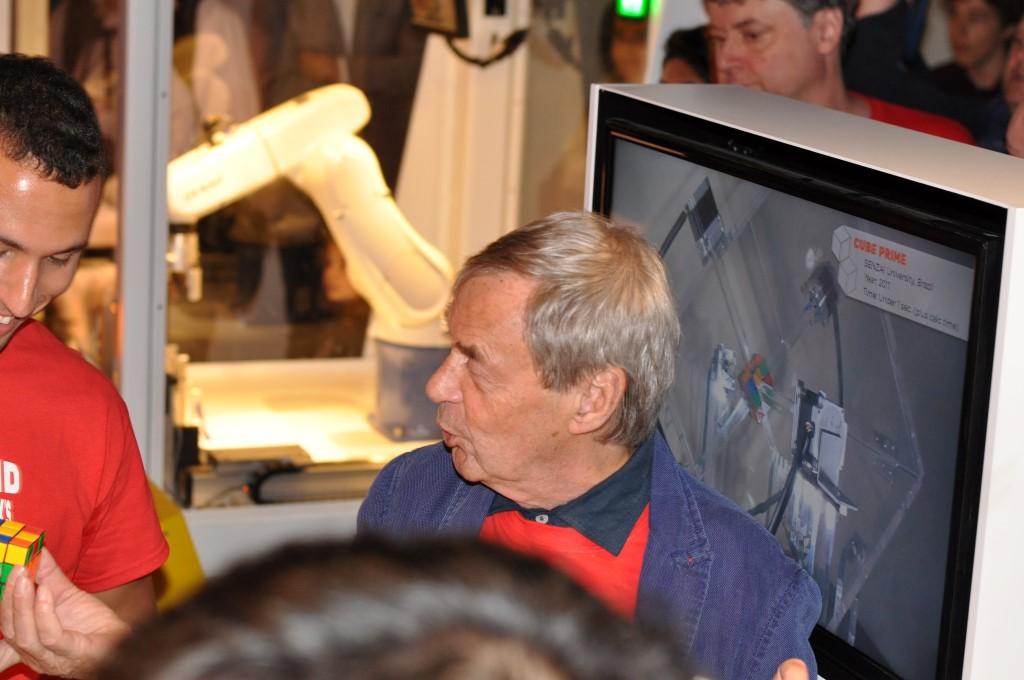 The guy to the left of him is Anthony Brooks, a world-record "speedcuber", who solved seven cubes in under a minute while we watched: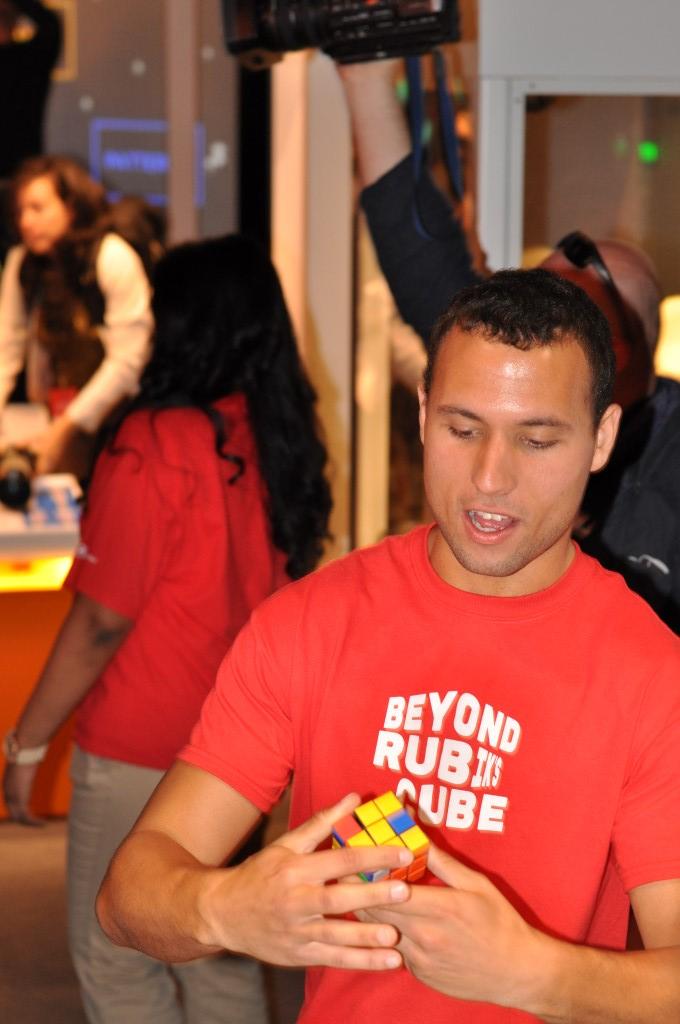 Reuters has a short article and video clip in case you're interested in further info.
Marica wasn't fussed on Mr Rubik and the crowds, but she did enjoy some of the rest of the exhibit, including "programming" a robot to follow a line: