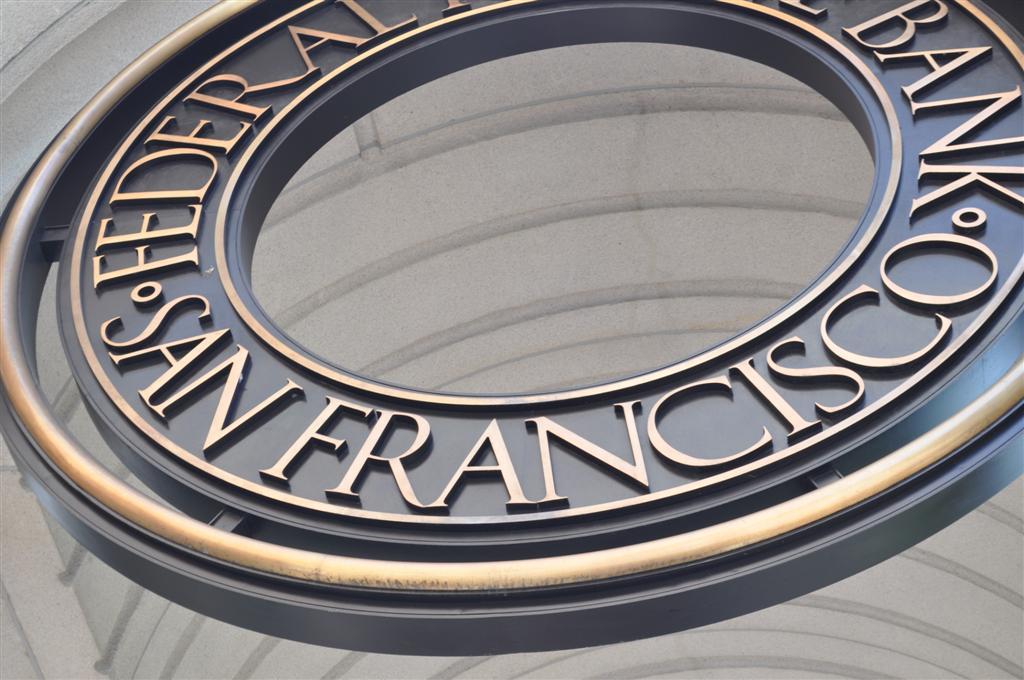 We only had one day in San Francisco for sight-seeing, so naturally we didn't see everything on the list, but we still saw a whole bunch of things!
We saw Alcatraz in the distance: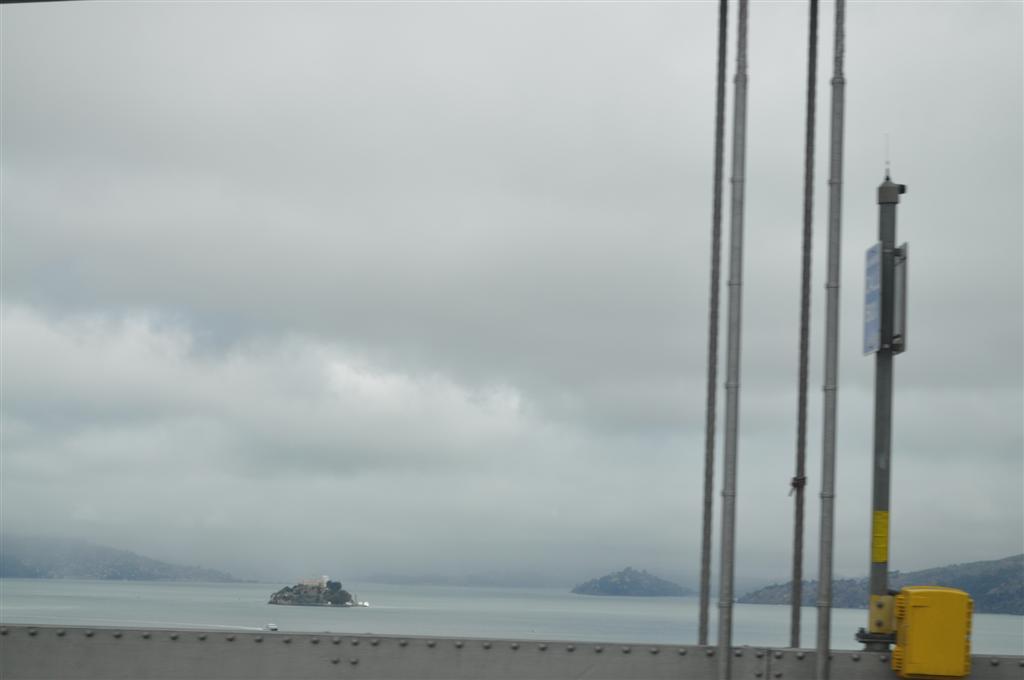 We rode the cable cars:
(Click on the picture if you want to see it larger.)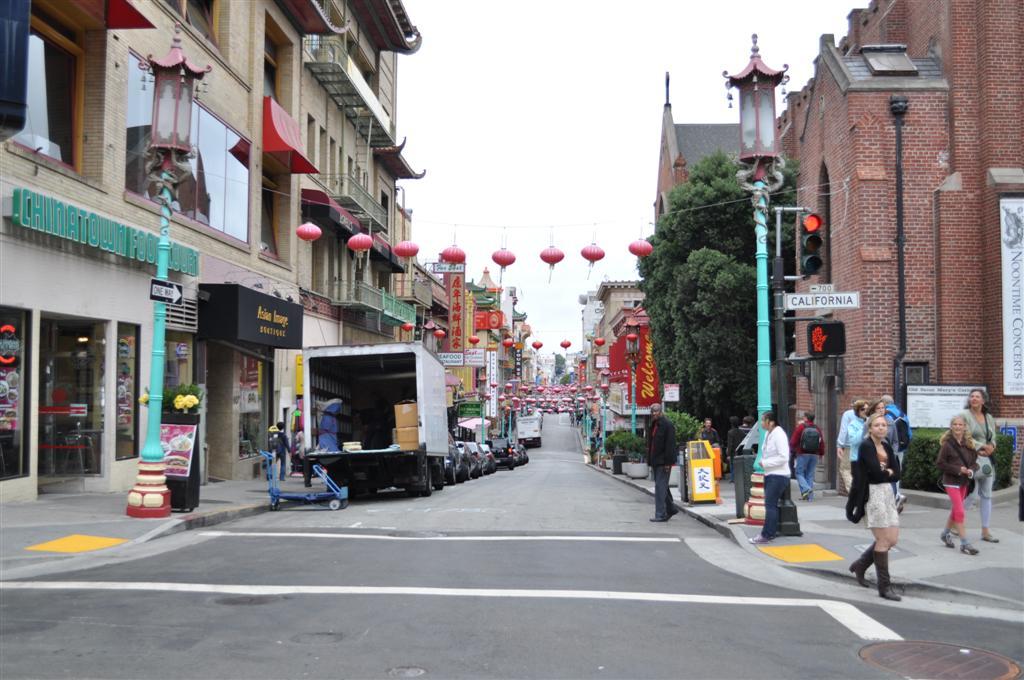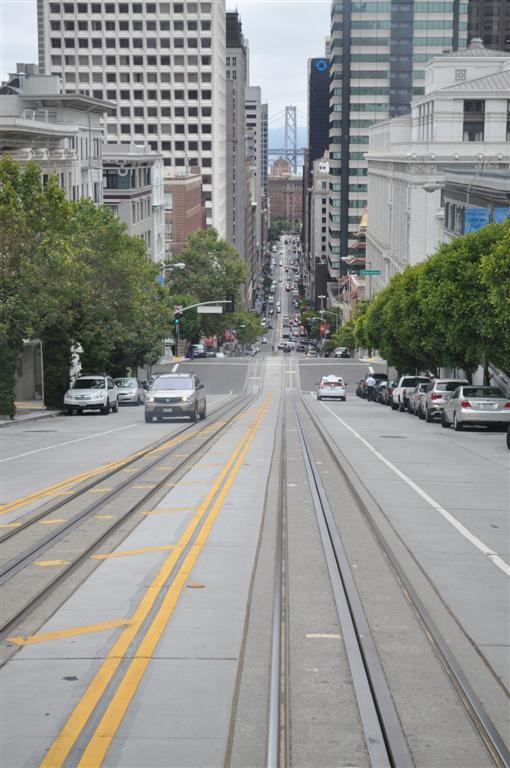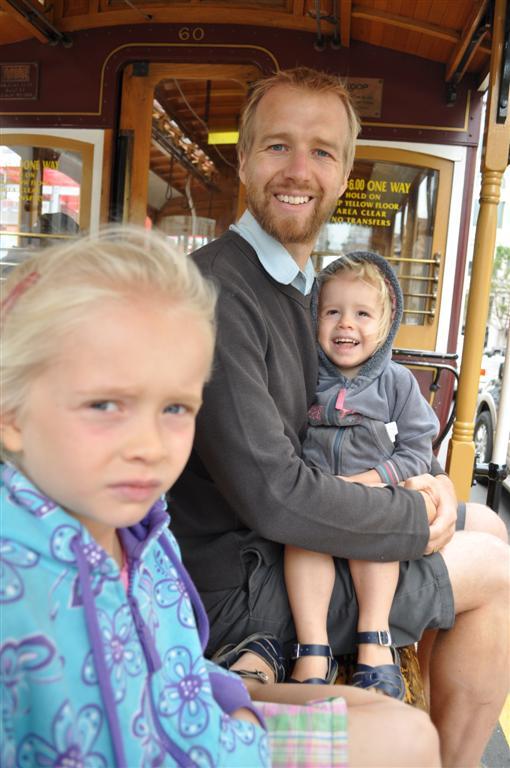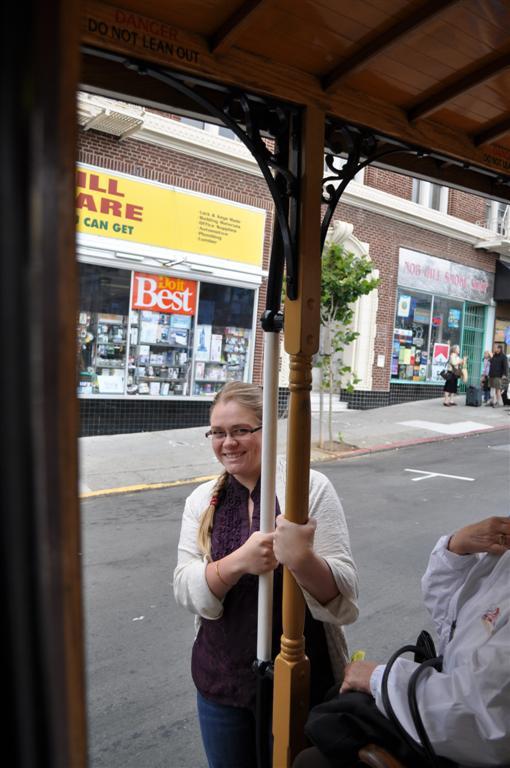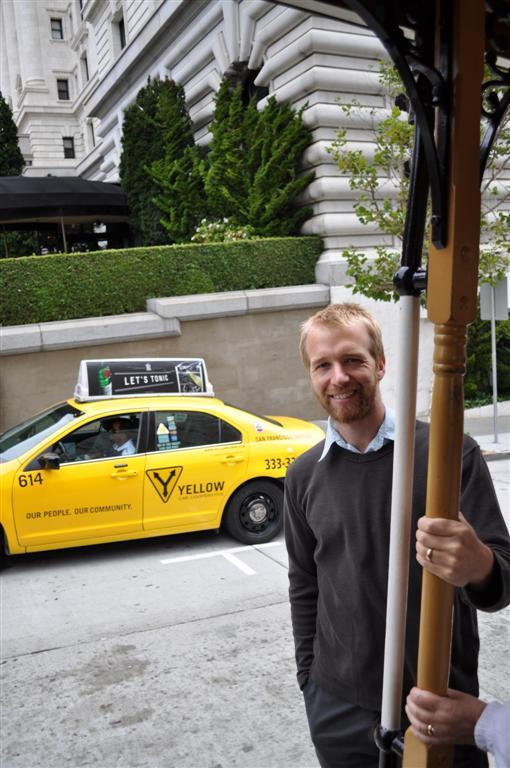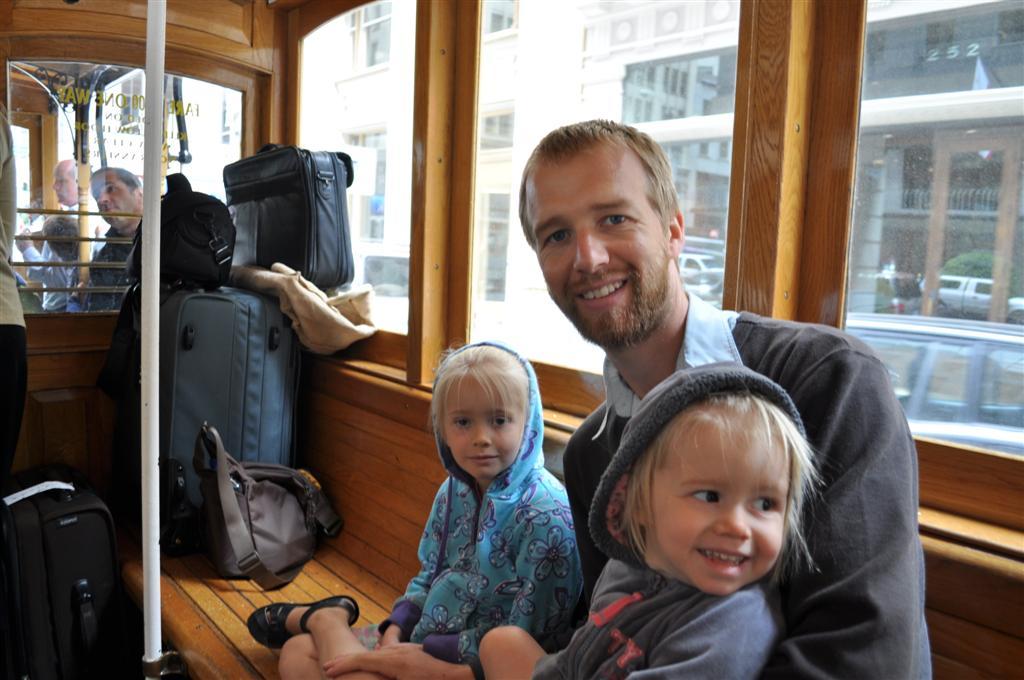 We had a look around the waterfront and walked down The Embarcadero to Fisherman's Wharf.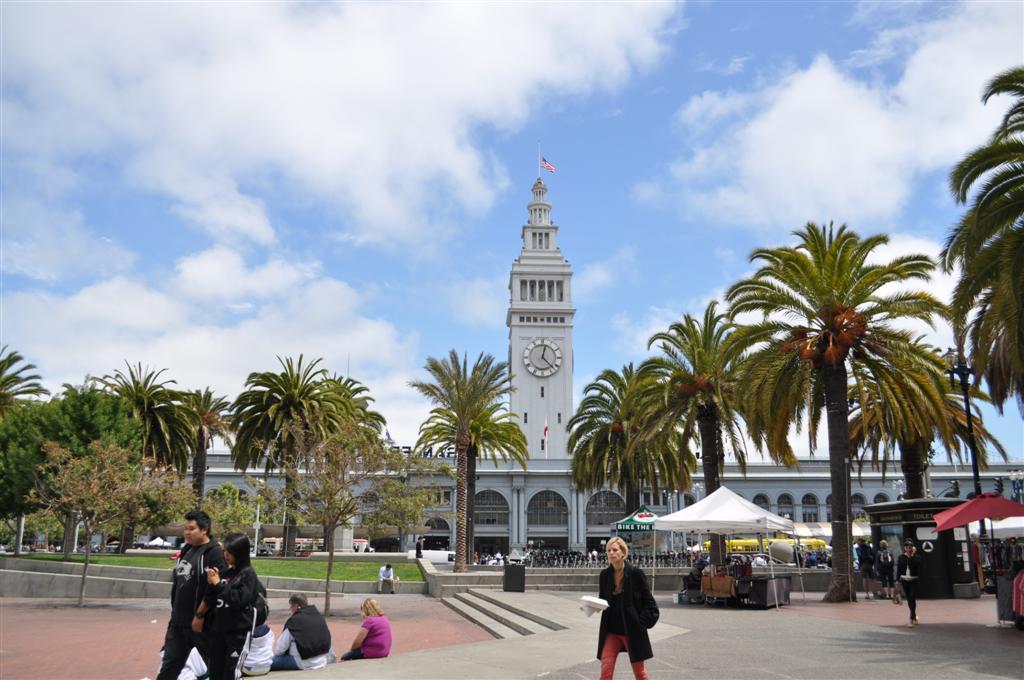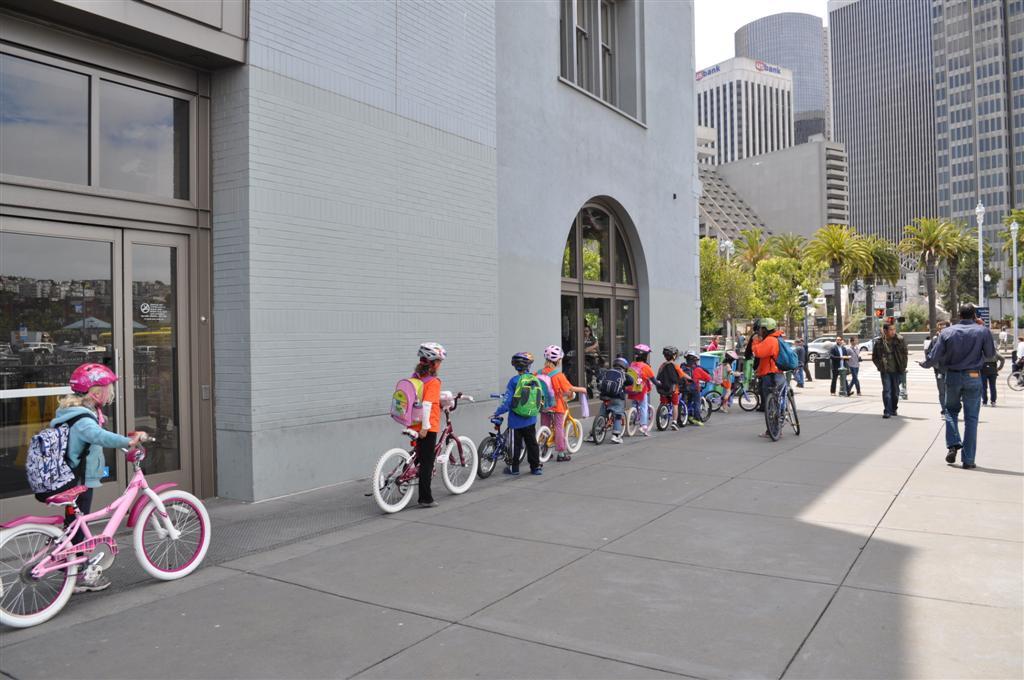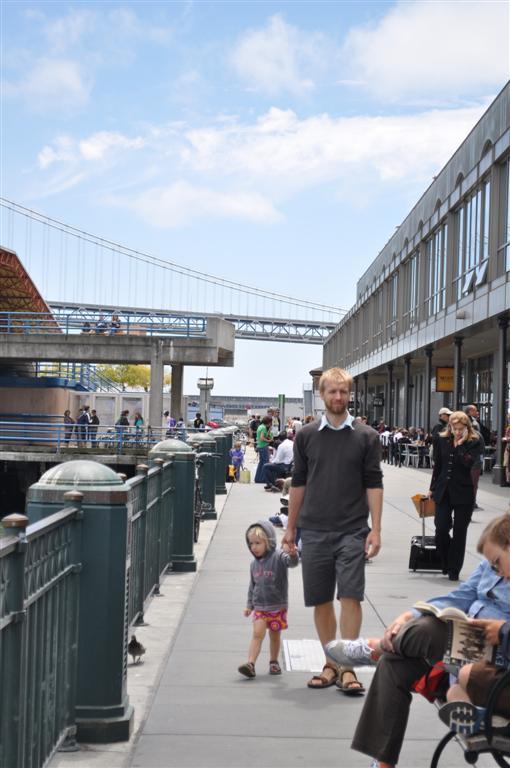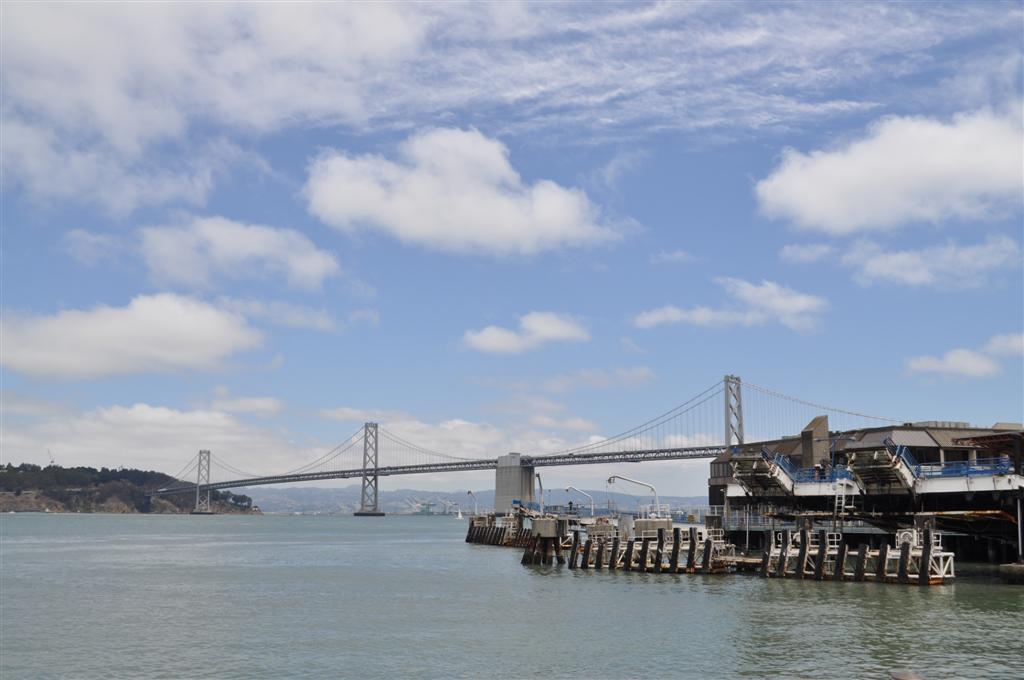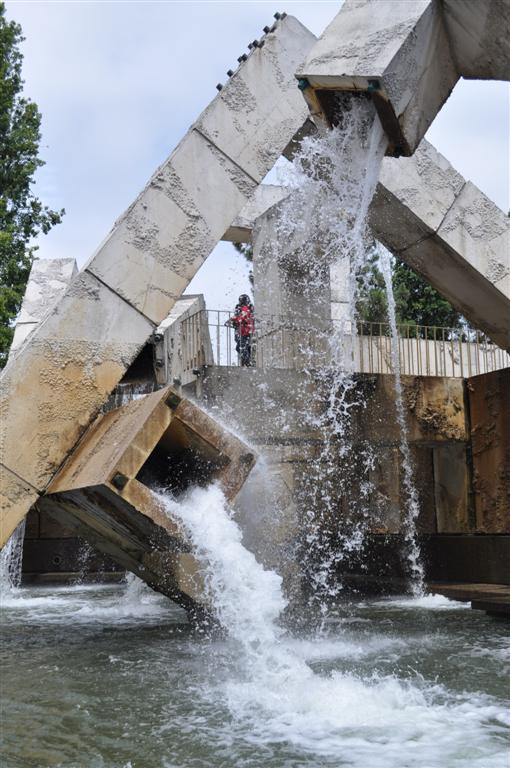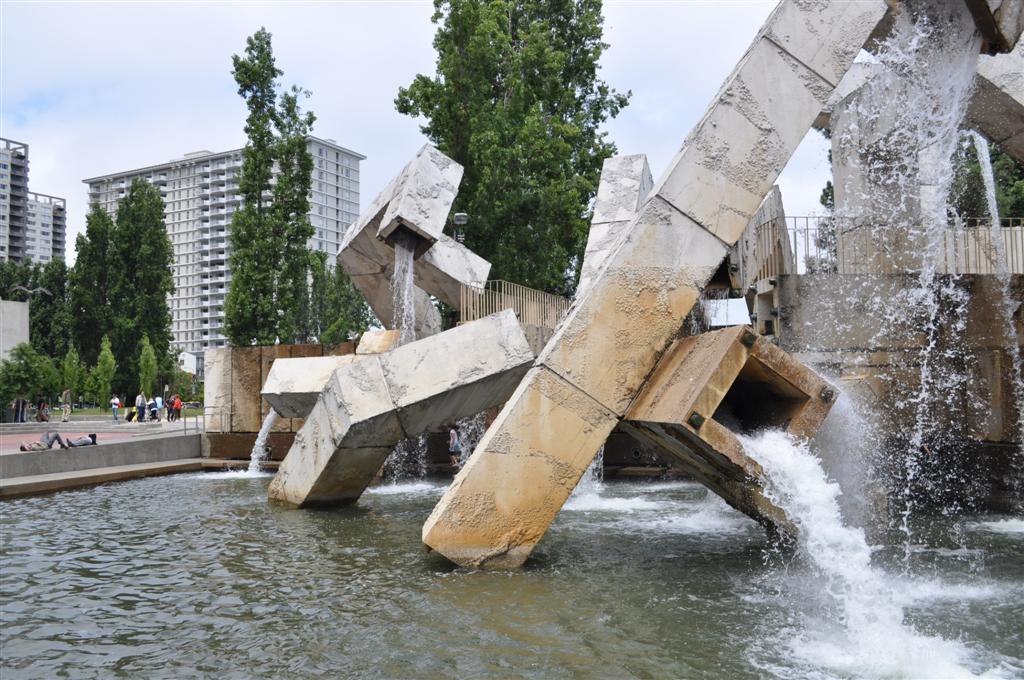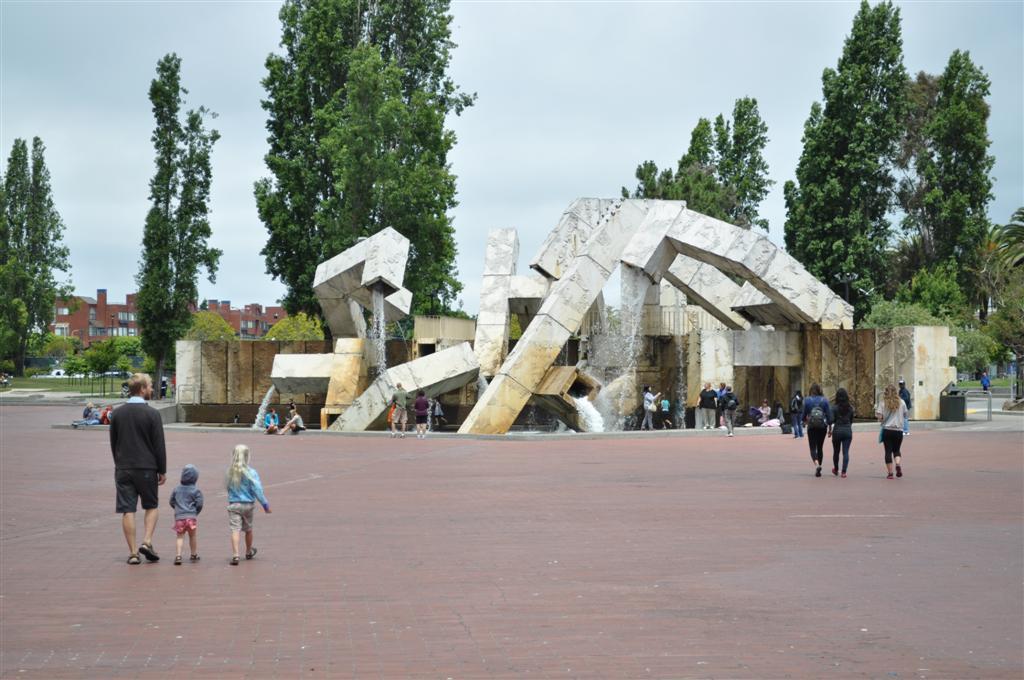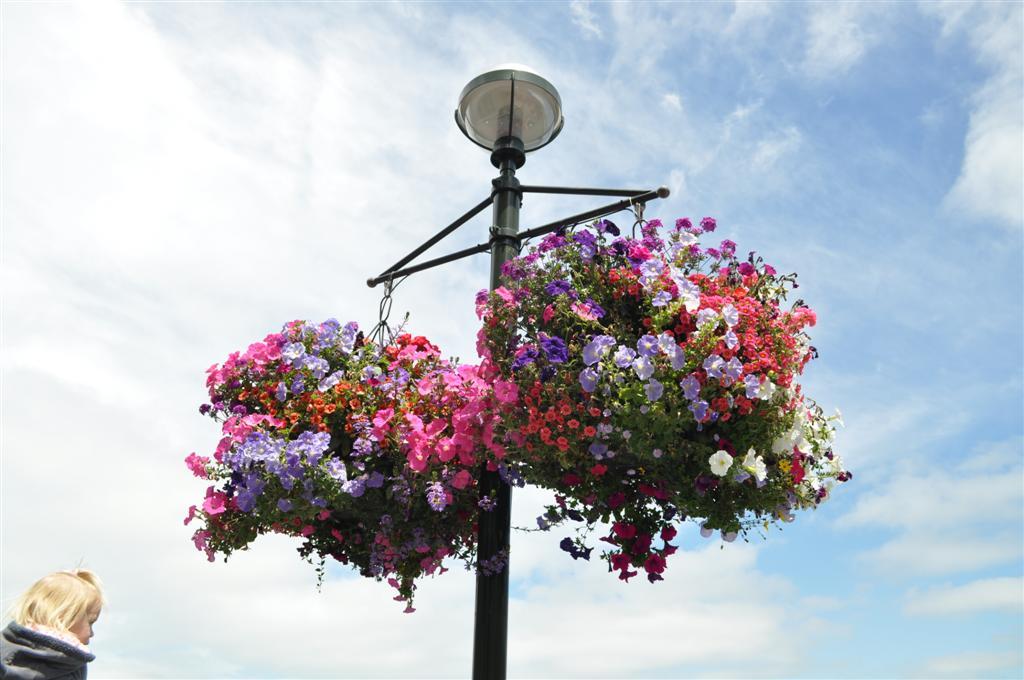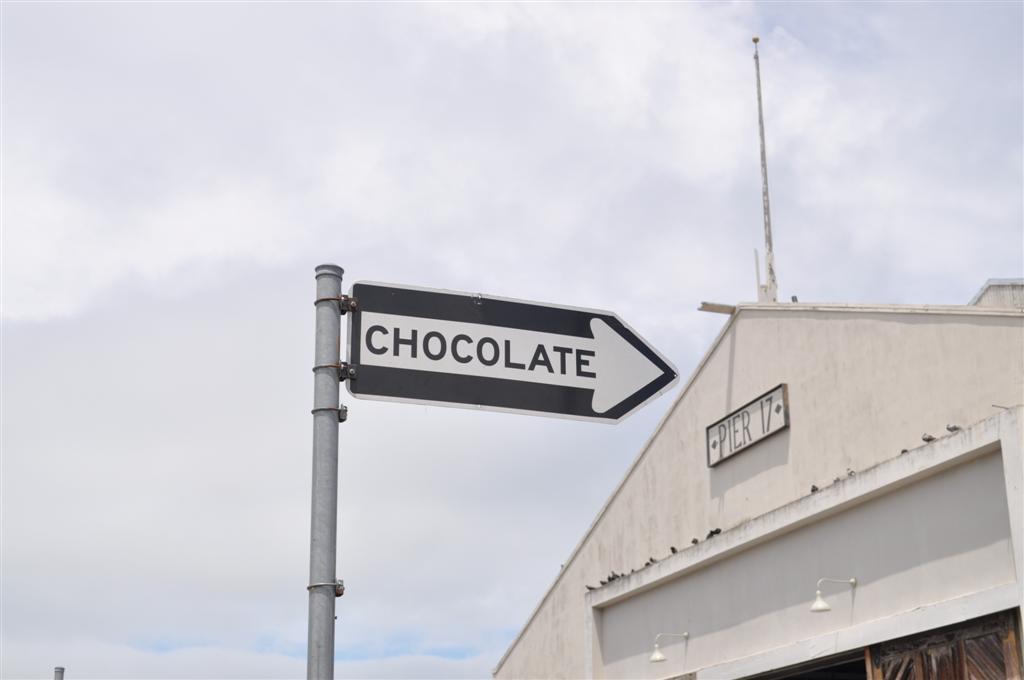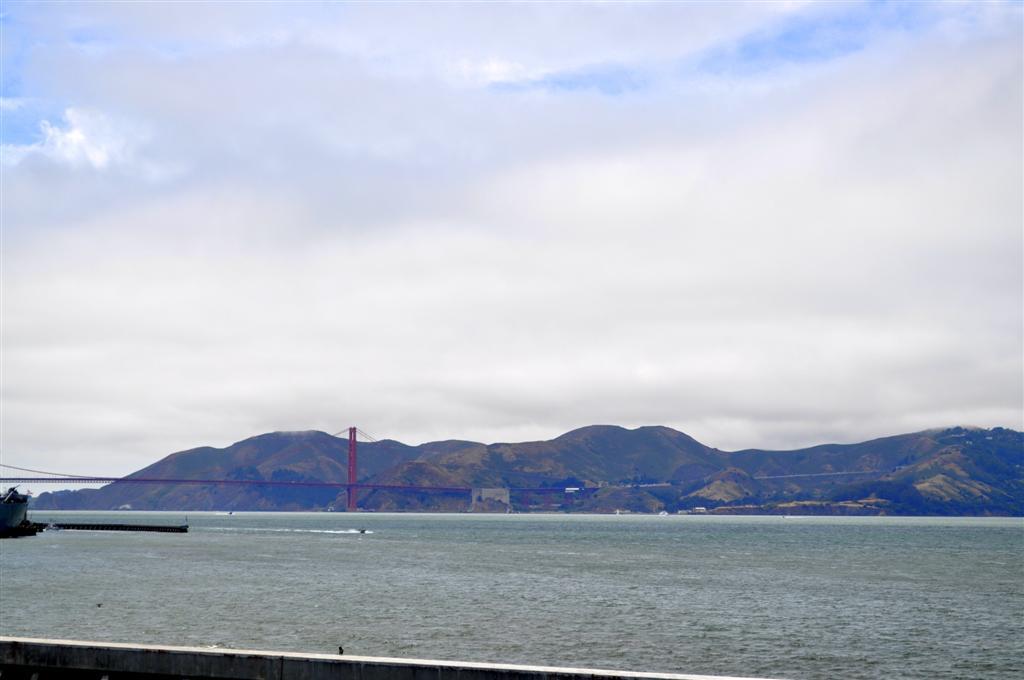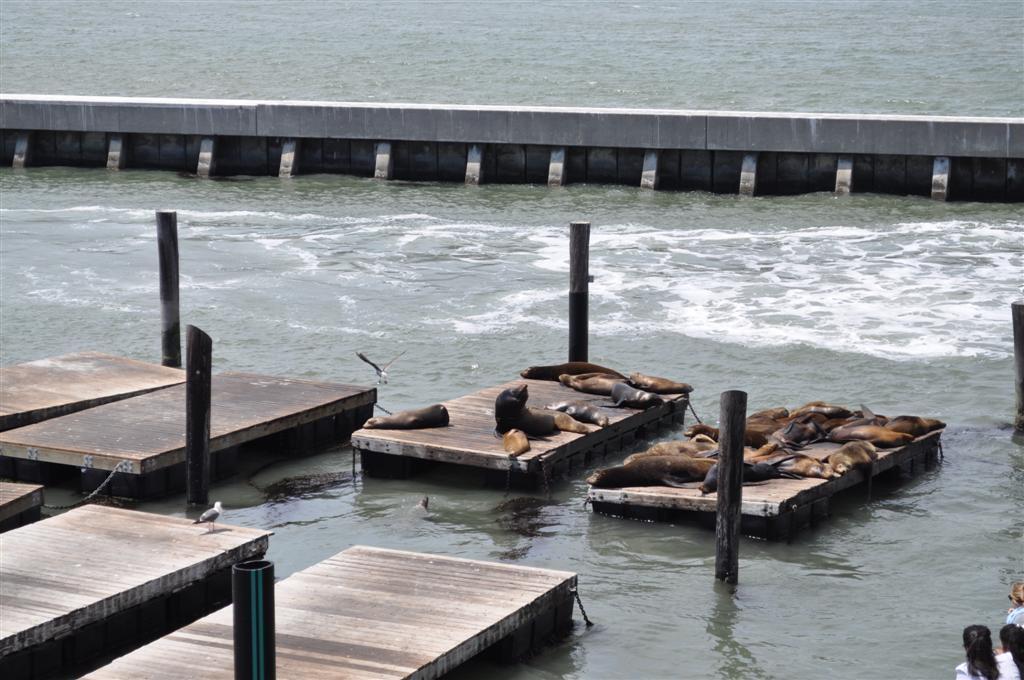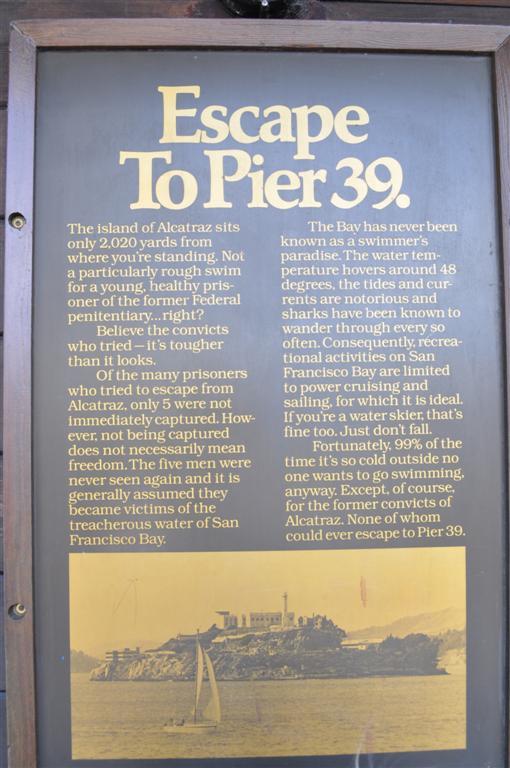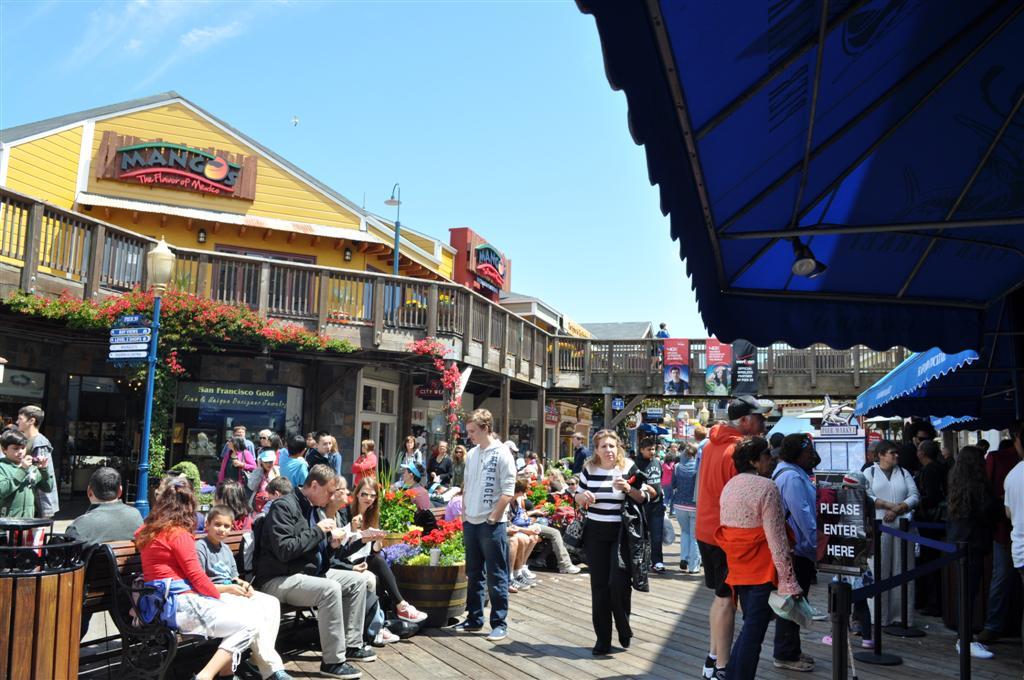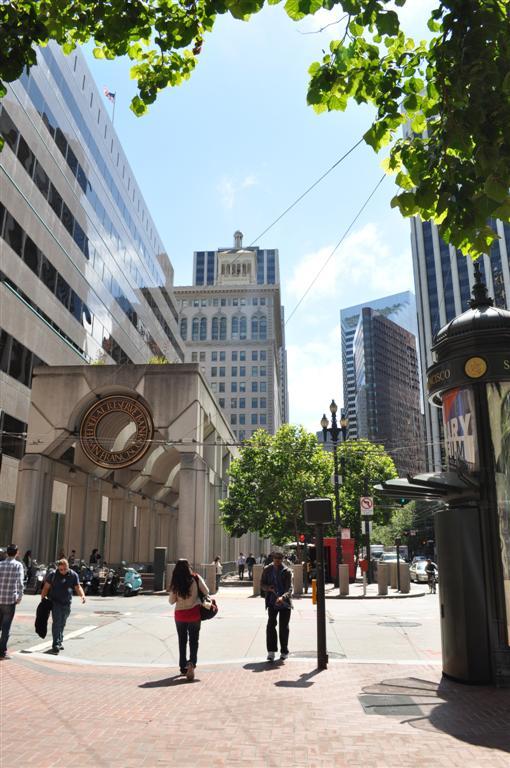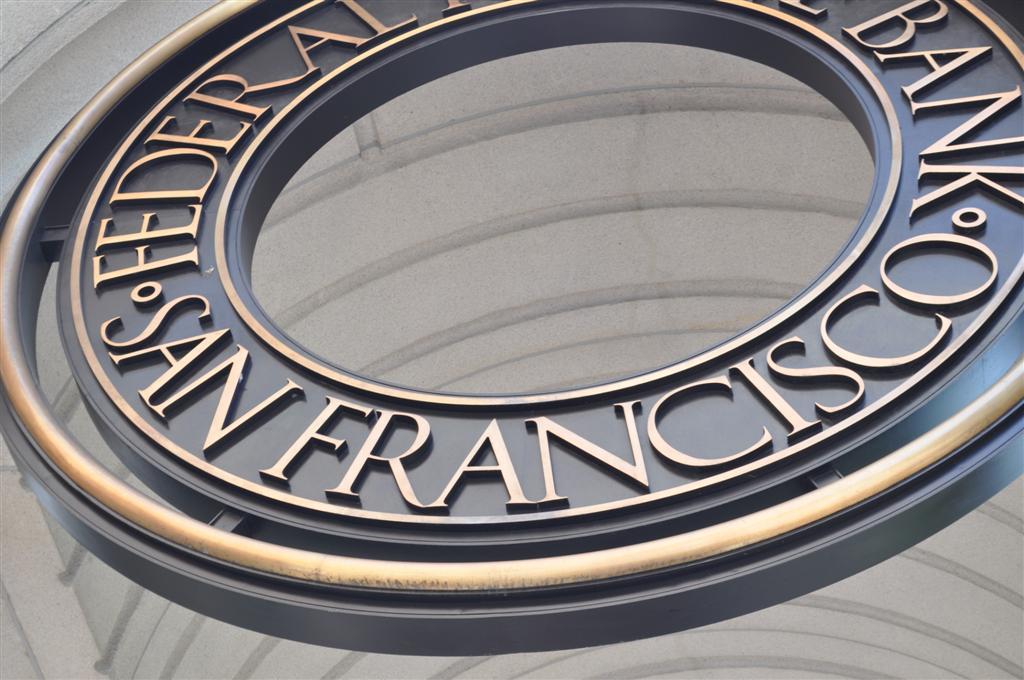 Our brother-in-law, Jeremy, got us in touch with a friend from college when she and her husband came to New Zealand for their honeymoon. Valerie and Gabe parked their campervan in our driveway in 2009, and 3 years later we looked them up in Stanford where Gabe's been studying law. The drive down there through Silicone Valley was interesting, with all the geek billboards.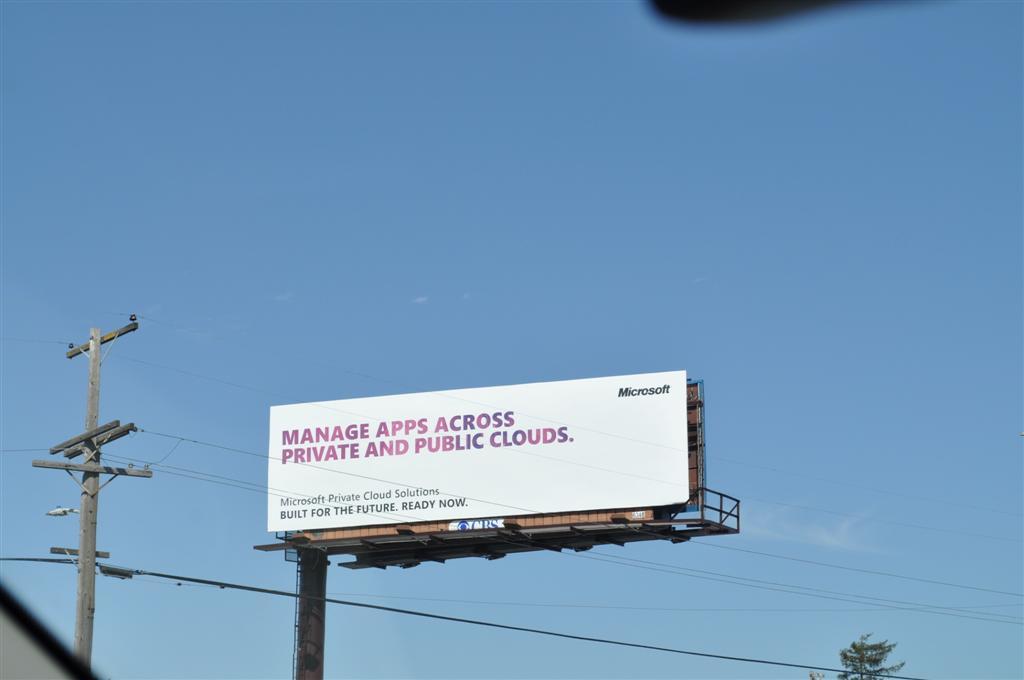 There's money down here…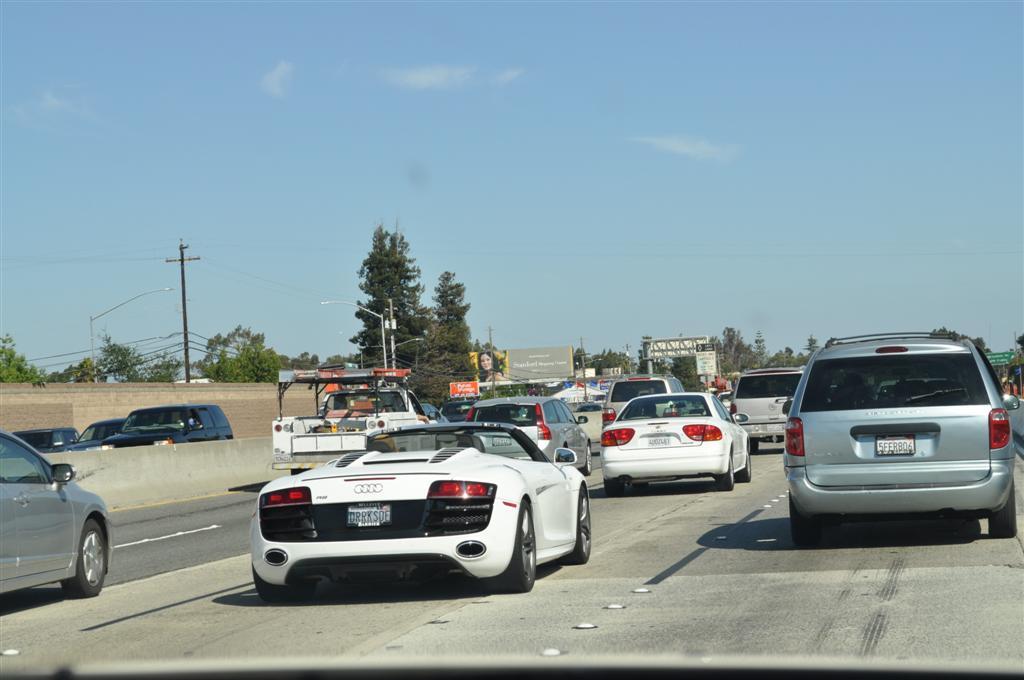 Valerie showed us around the Stanford campus — what beautiful buildings and grounds.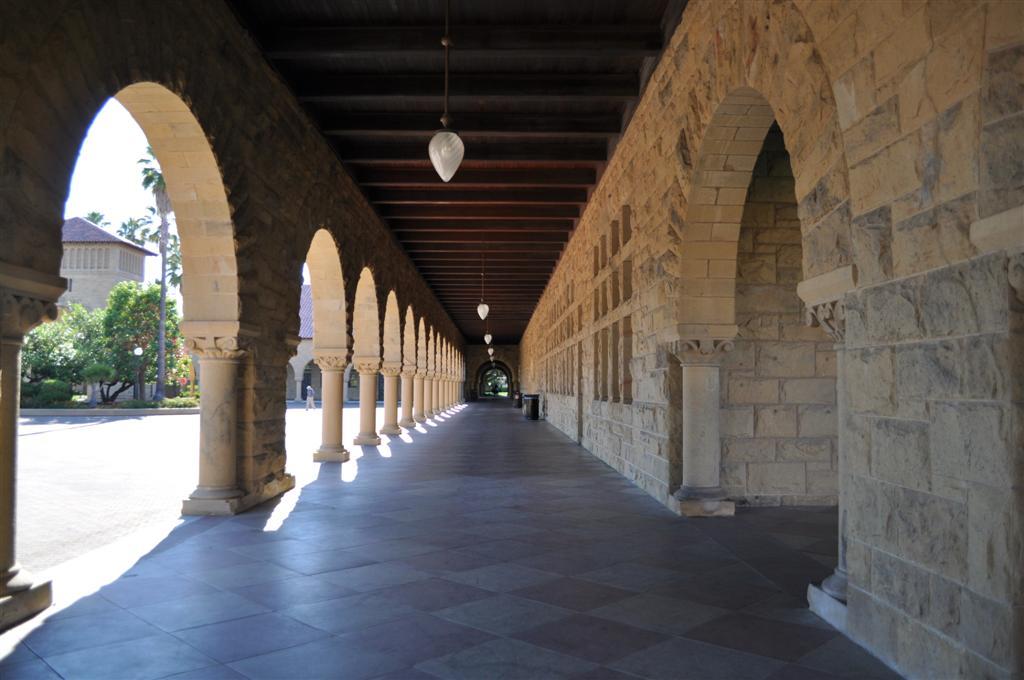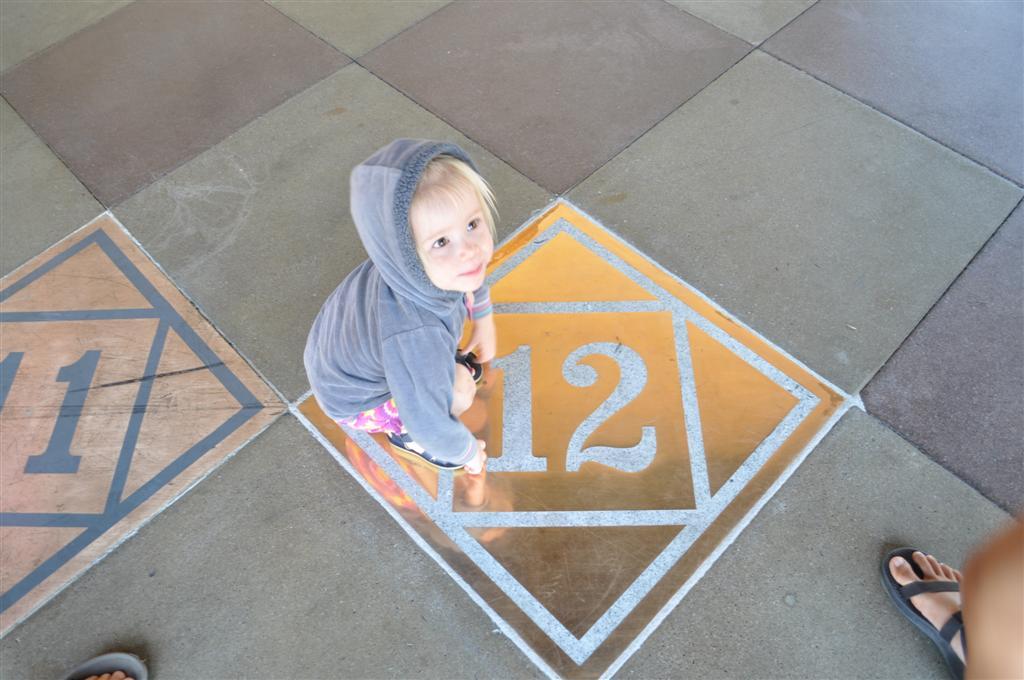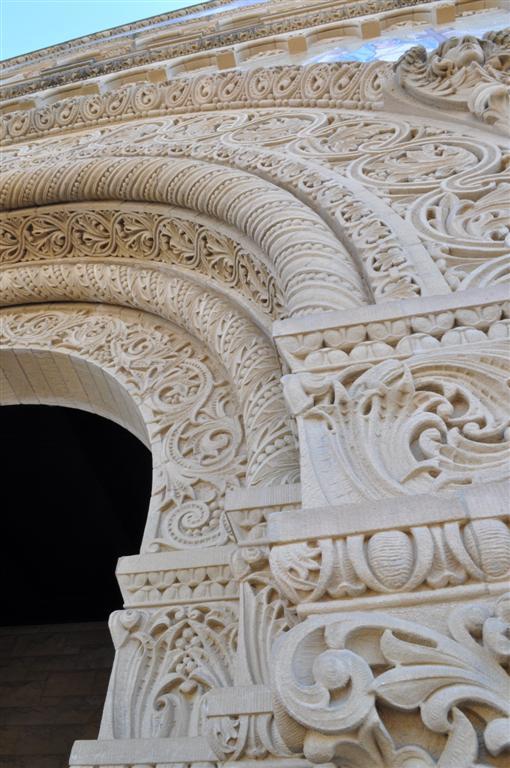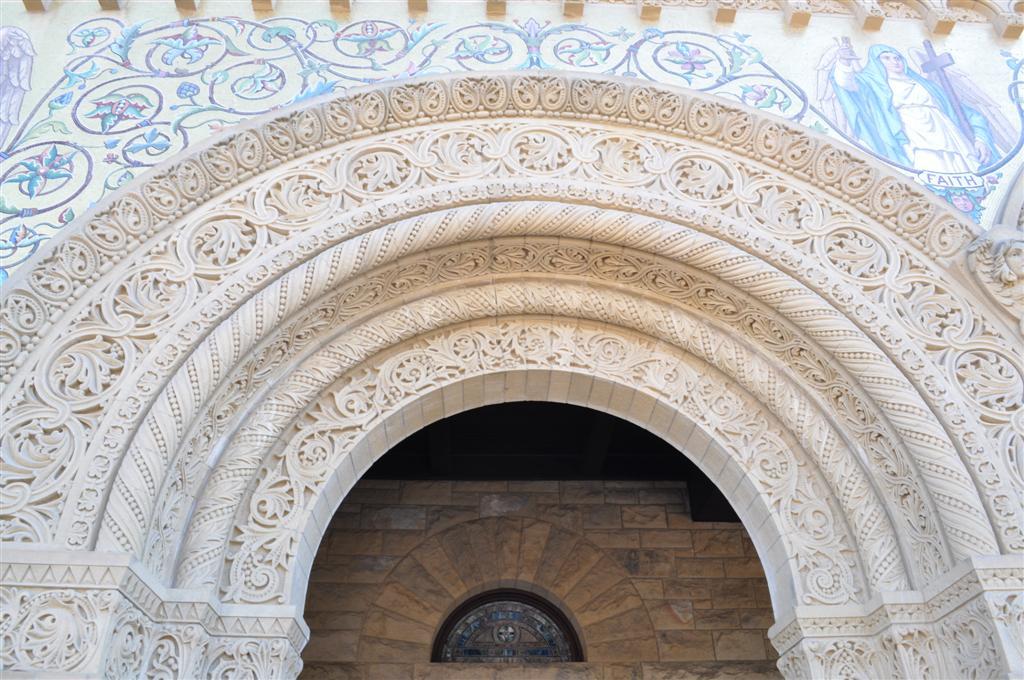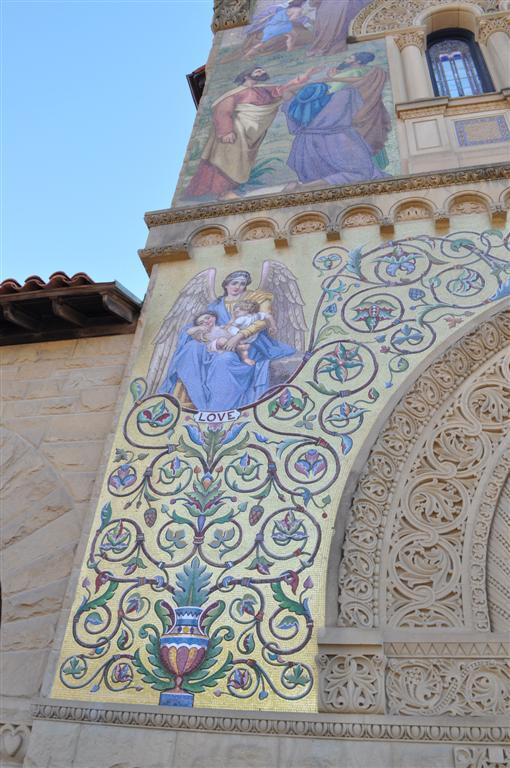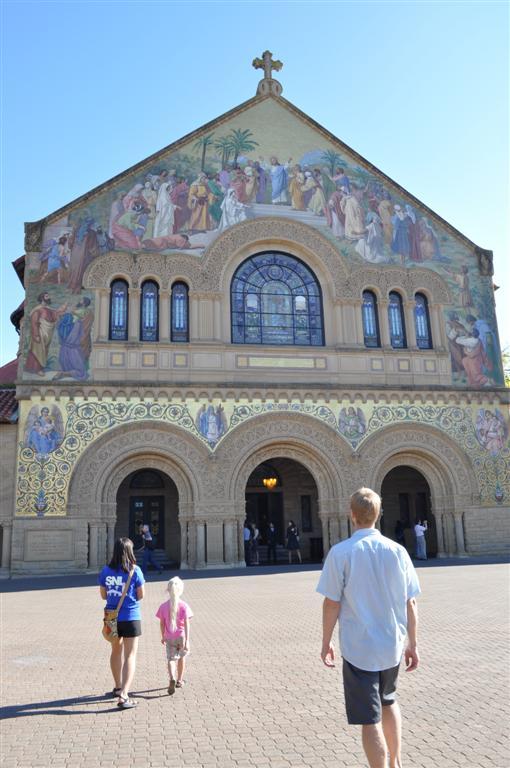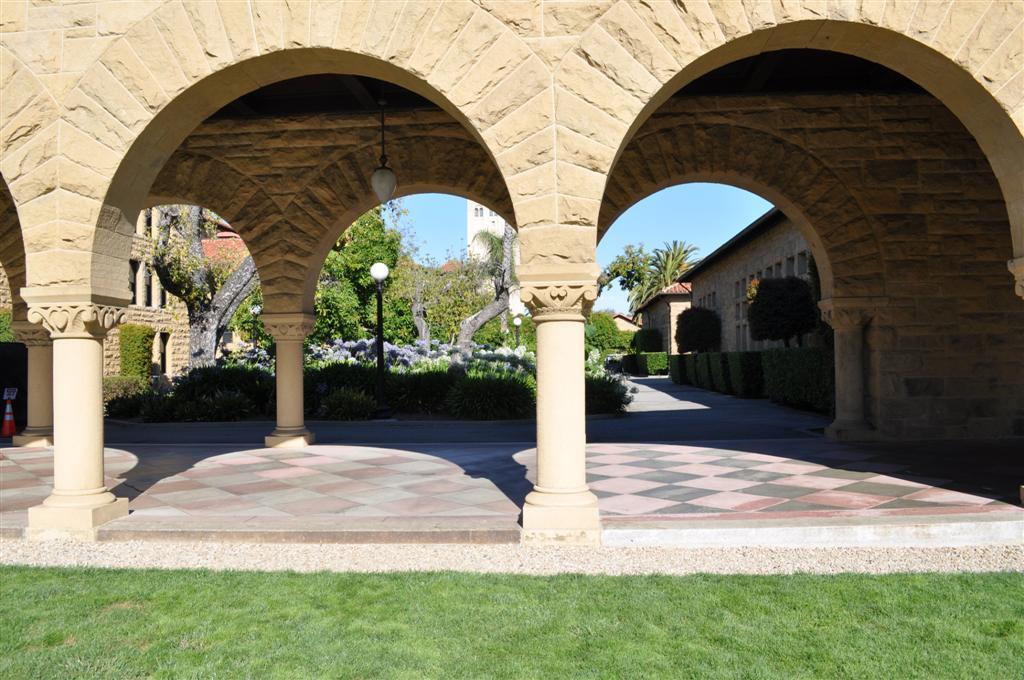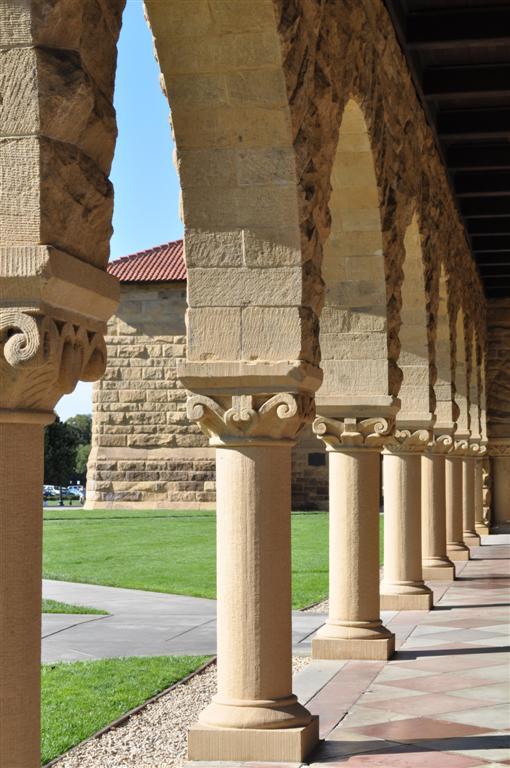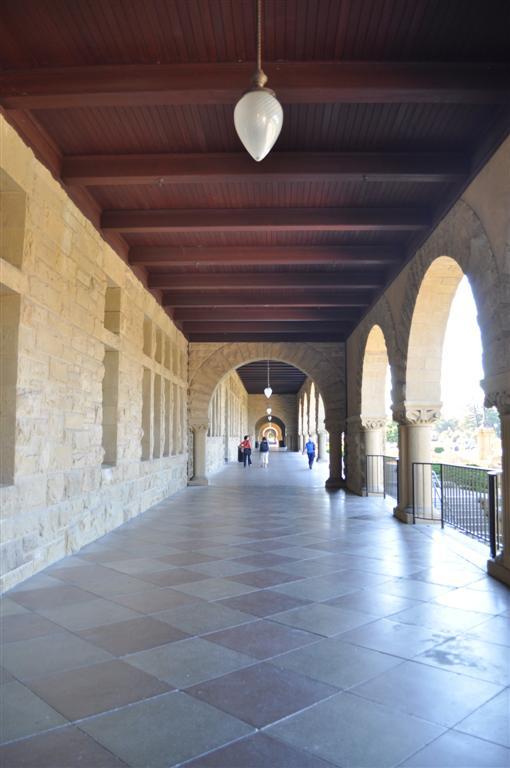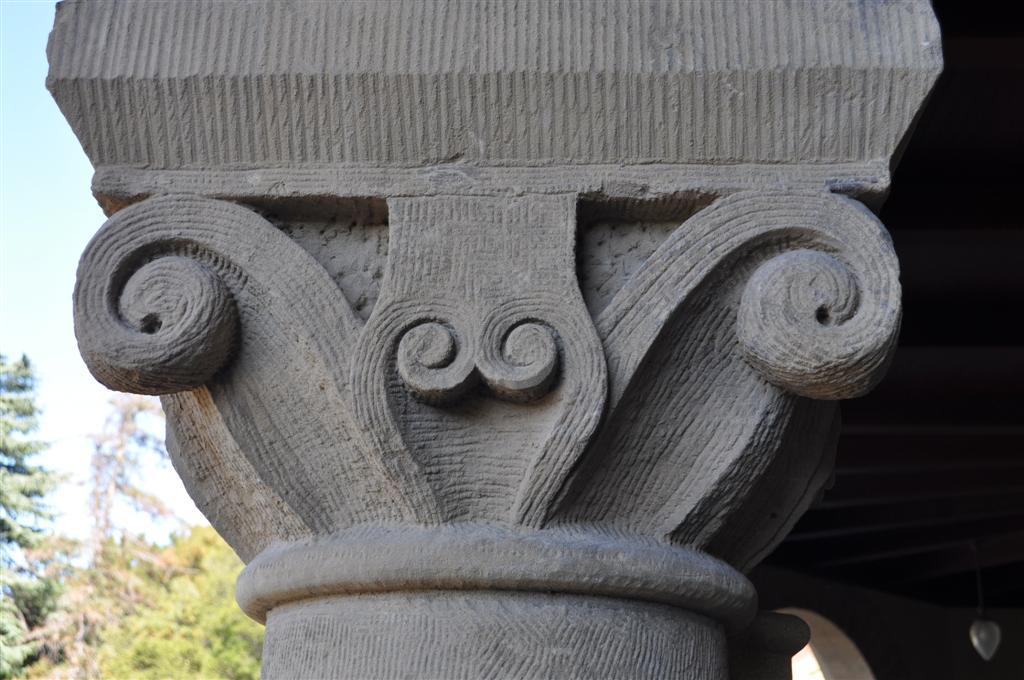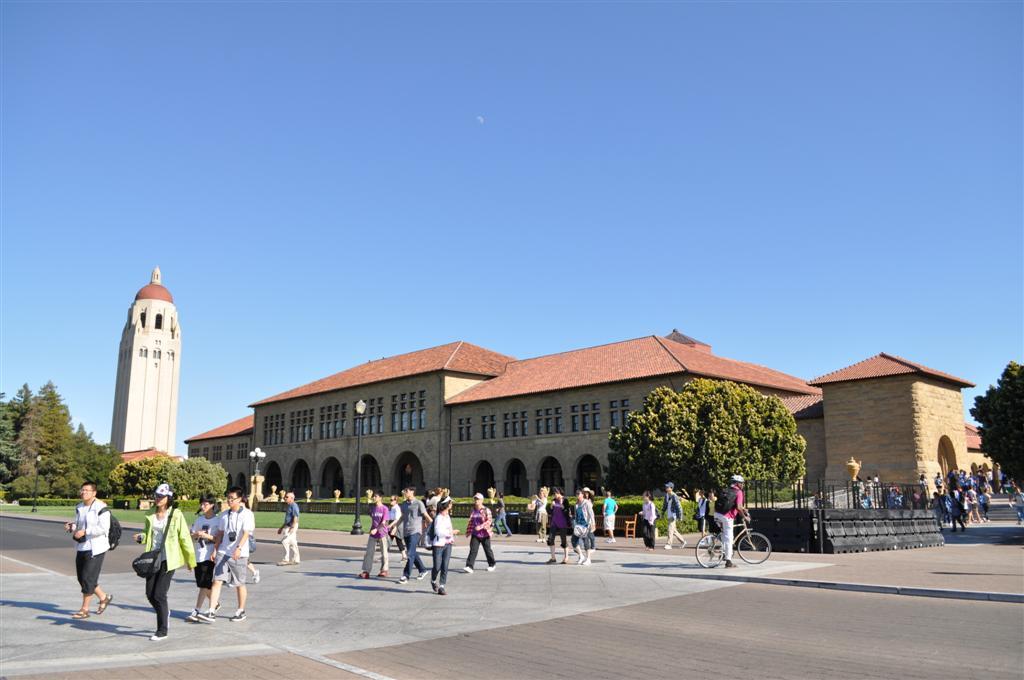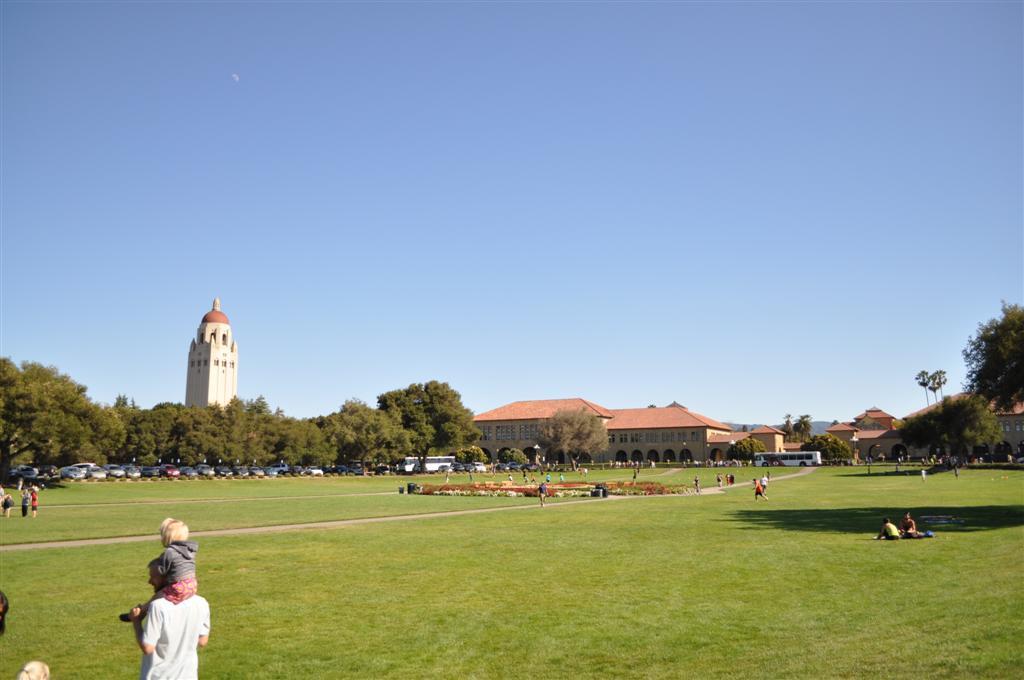 In one of the courtyards there are these sculptures by Rodin: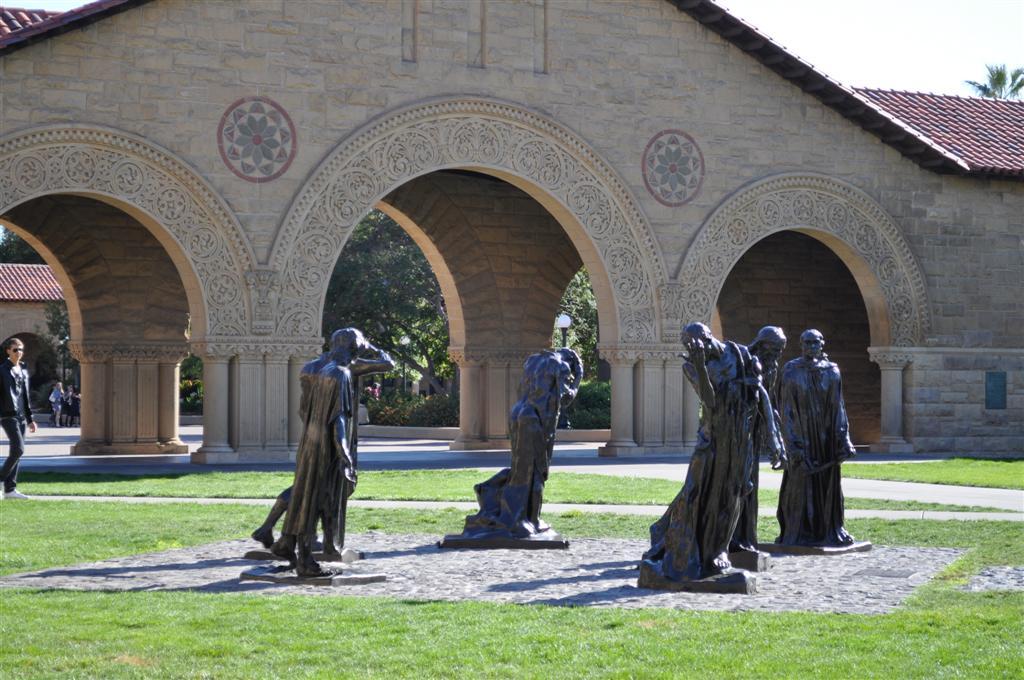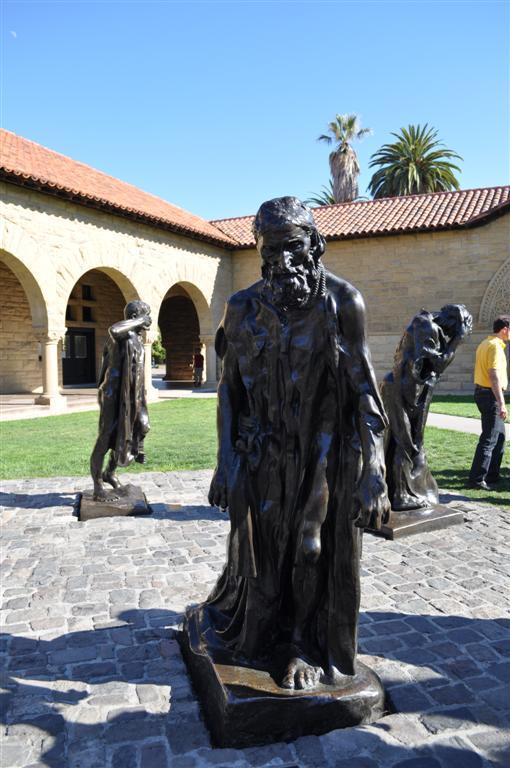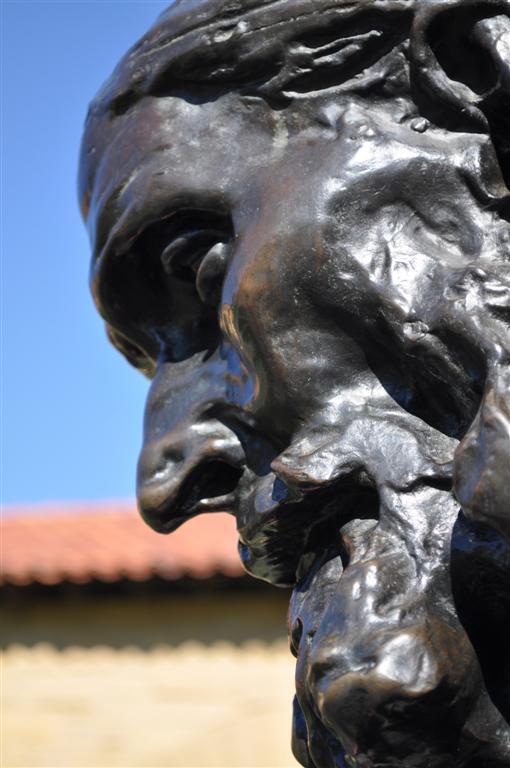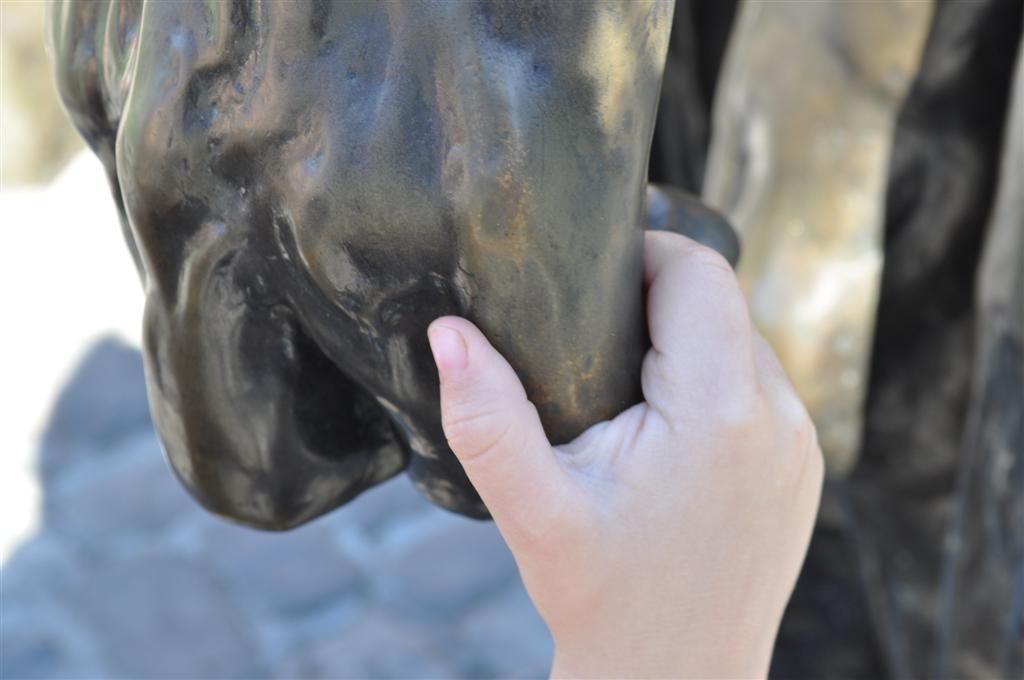 Proof we were really there. :-)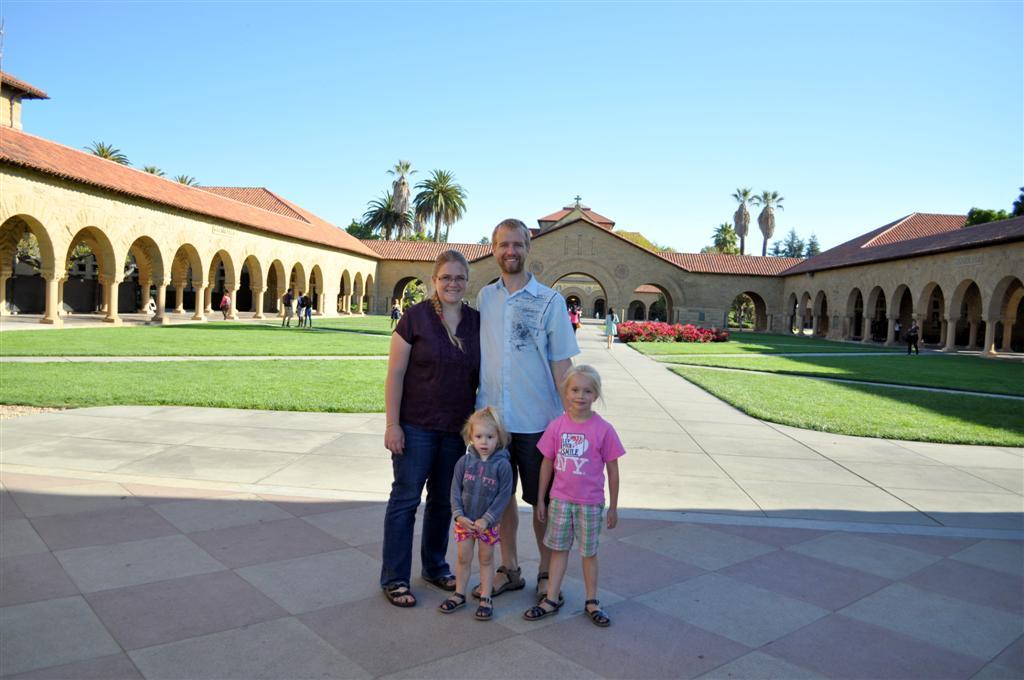 Gabe and Valerie kindly hosted us for a delicious dinner before we returned to our motel.
That motel was the only dud on our whole roadtrip — in a not-so-good part of town, a tiny and very run-down room, weird people all around, not entire sure we were/felt safe… but we were fine in the end!
Next post will be the last one of the roadtrip: Los Angeles. Then after that I'll try and update you a bit on the last year and a bit since we've been back in NZ. Hey, good things take time, right?