I know there are people who love Vegas. I find this difficult to understand because we didn't enjoy it at all! It was like a sleazy version of Times Square, but it had good, cheap accommodation that was en route to our next destination. And so we went ahead and booked a hotel that was touted as 'kid friendly' and hoped for the best...
It turned out that the only kid-friendly thing about our hotel was the pool, which happened to have a shark tank in the middle of it, with a water slide going through the shark tank. Now that was pretty cool! Marica was brave enough to go down by herself, once she got to the top after a long wait and heard that the rules said you couldn't go down in twos.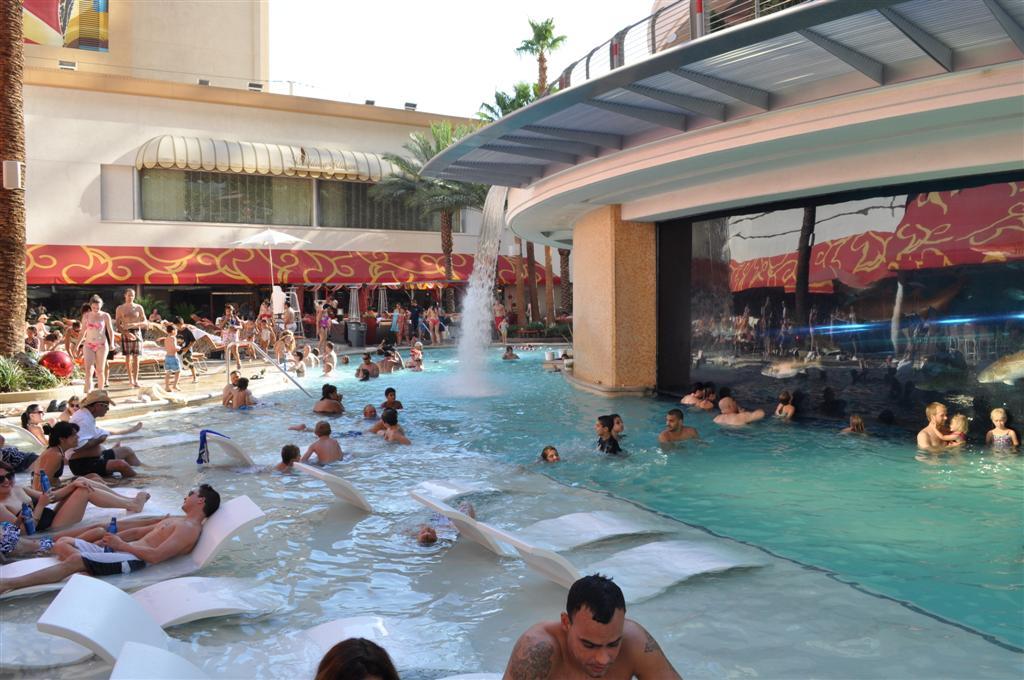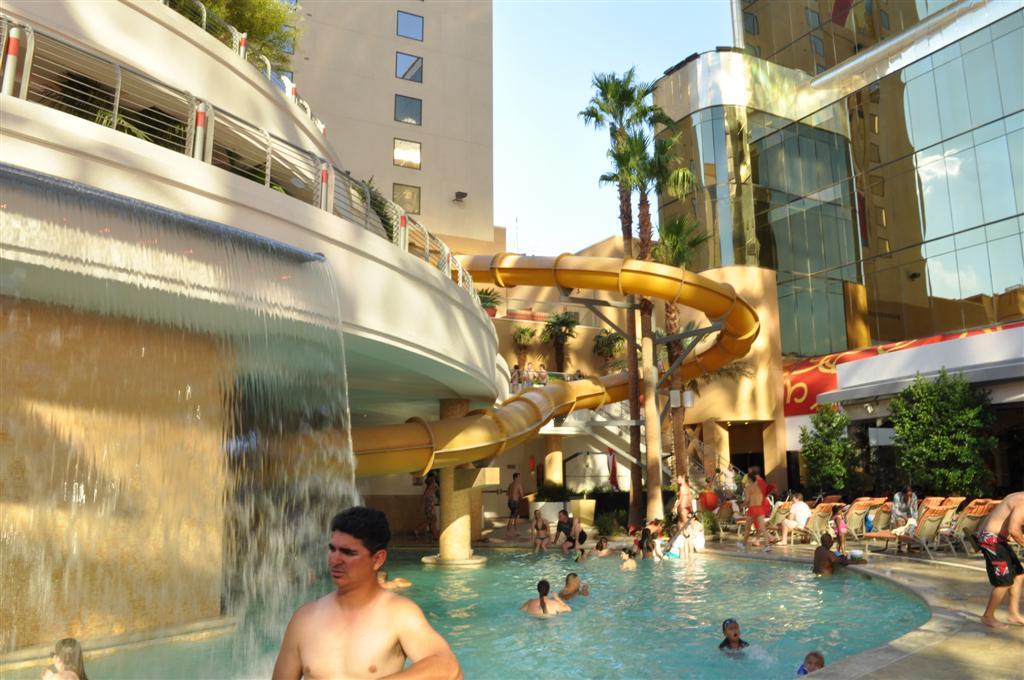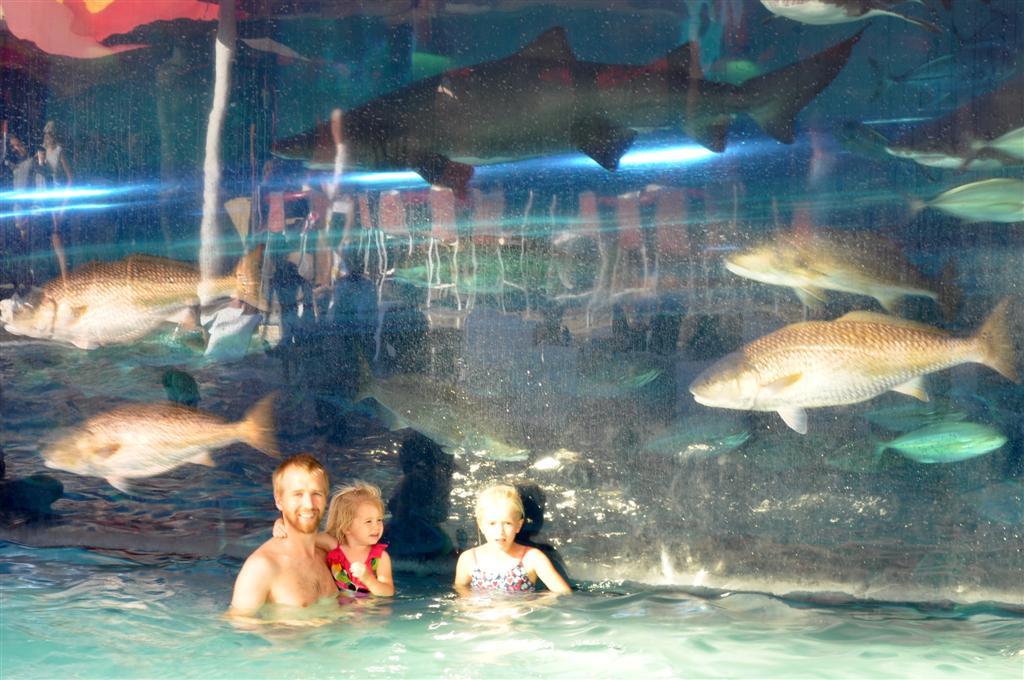 We were a bit naive in thinking the gambling would be separate from the rest of the hotel. There were slot machines even in the hallways and poker tables next to the pool — people never had to go far to get rid of the money burning their pockets!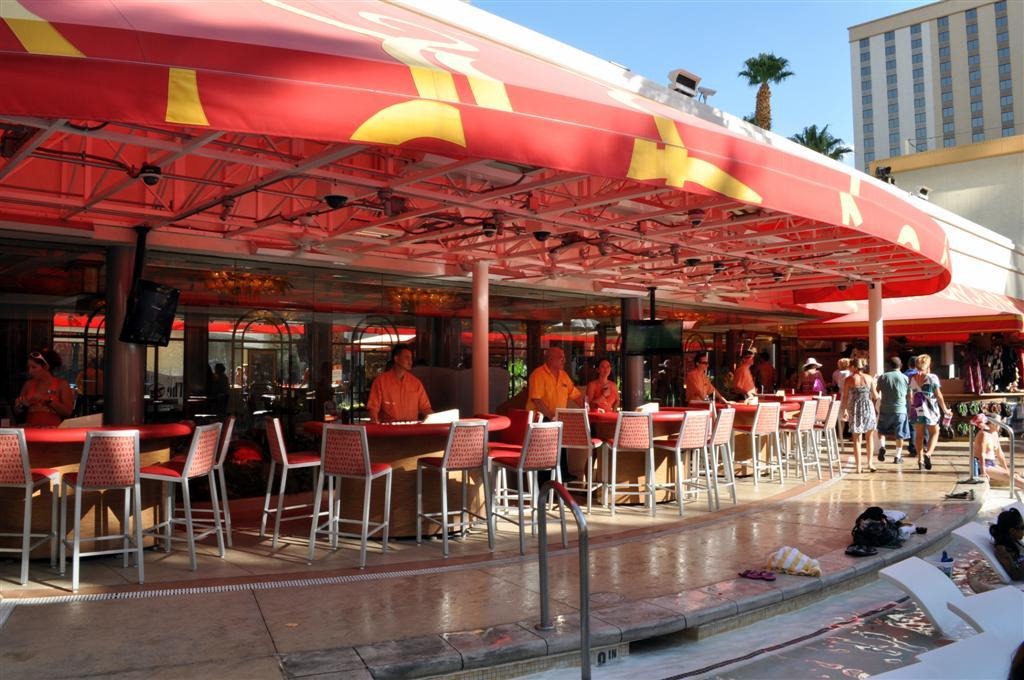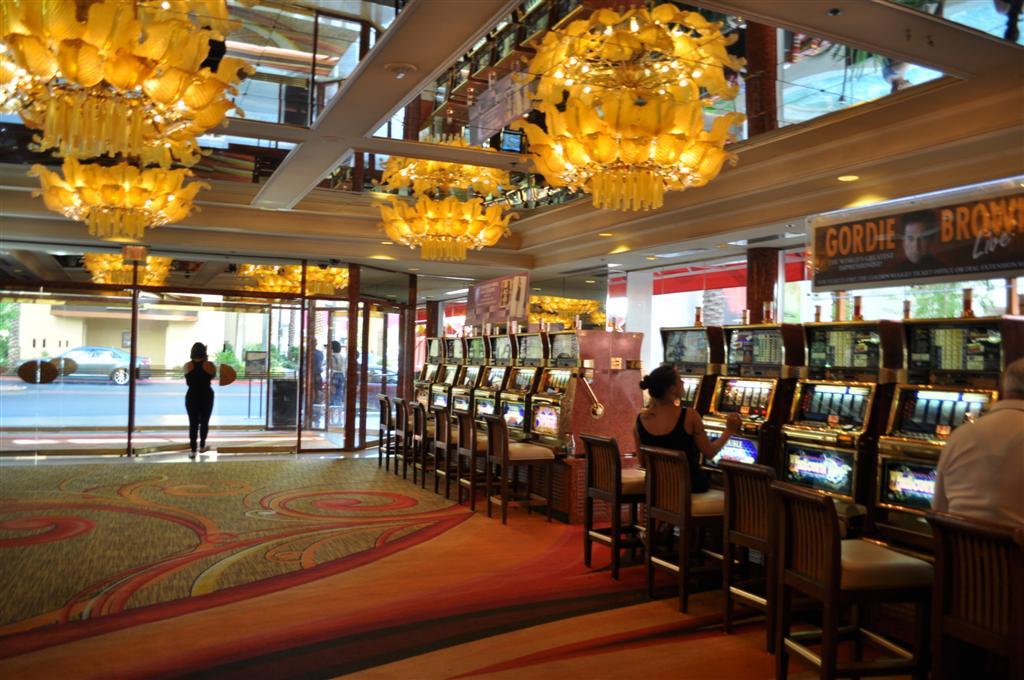 Our room was very nice and clean and tidy though, so nothing to complain about there. This is what the hallway looked like — I felt a bit like it was some sort of optical illusion.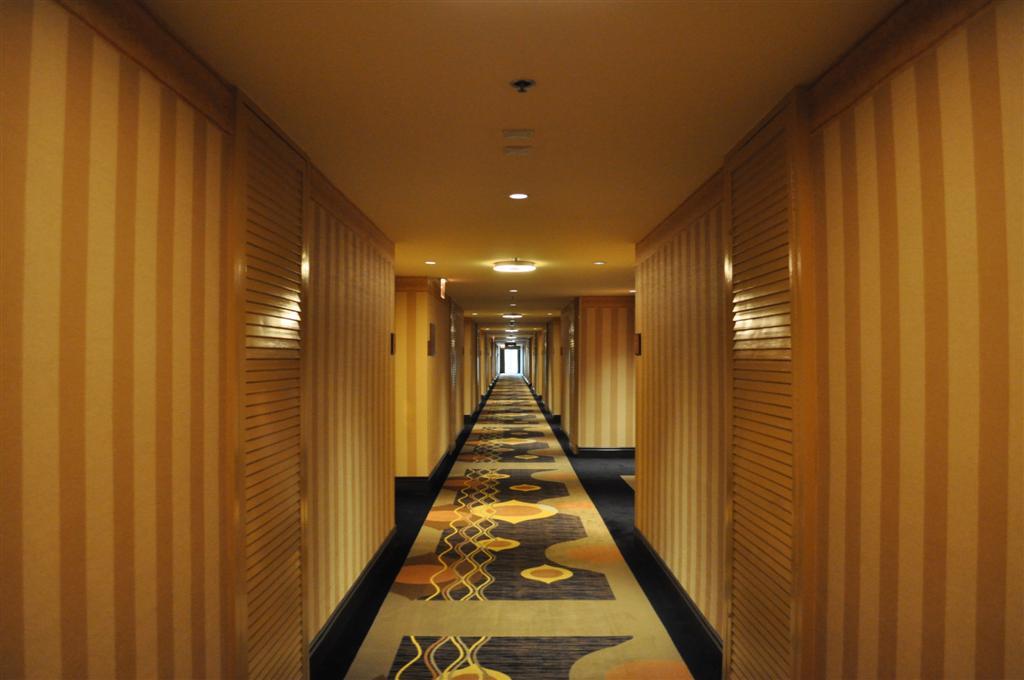 We did have one very enjoyable experience, and that was at a Japanese restaurant one evening where the chef prepared the food right in front of us.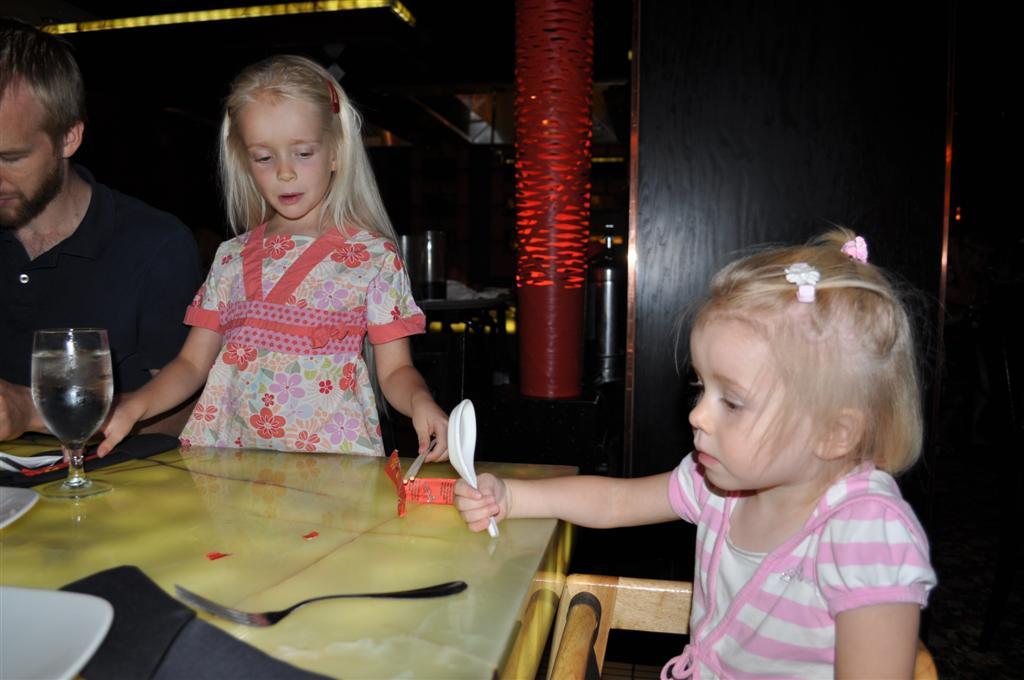 The chef built this 'mountain' out of onion rings, poured some flammable liquid inside, lit it and it turned into a volcano!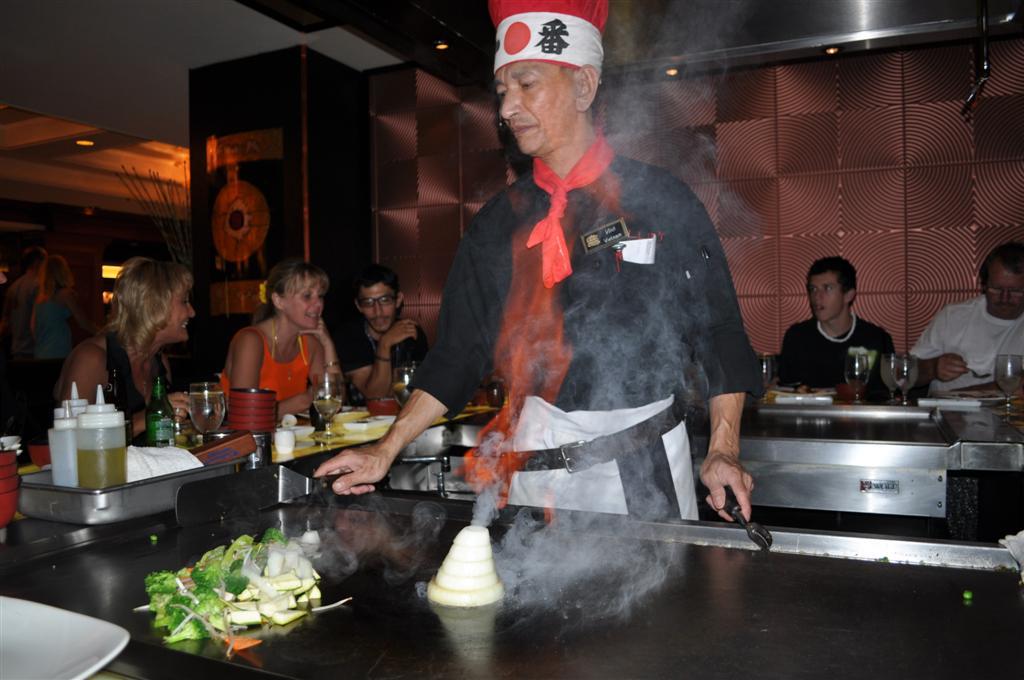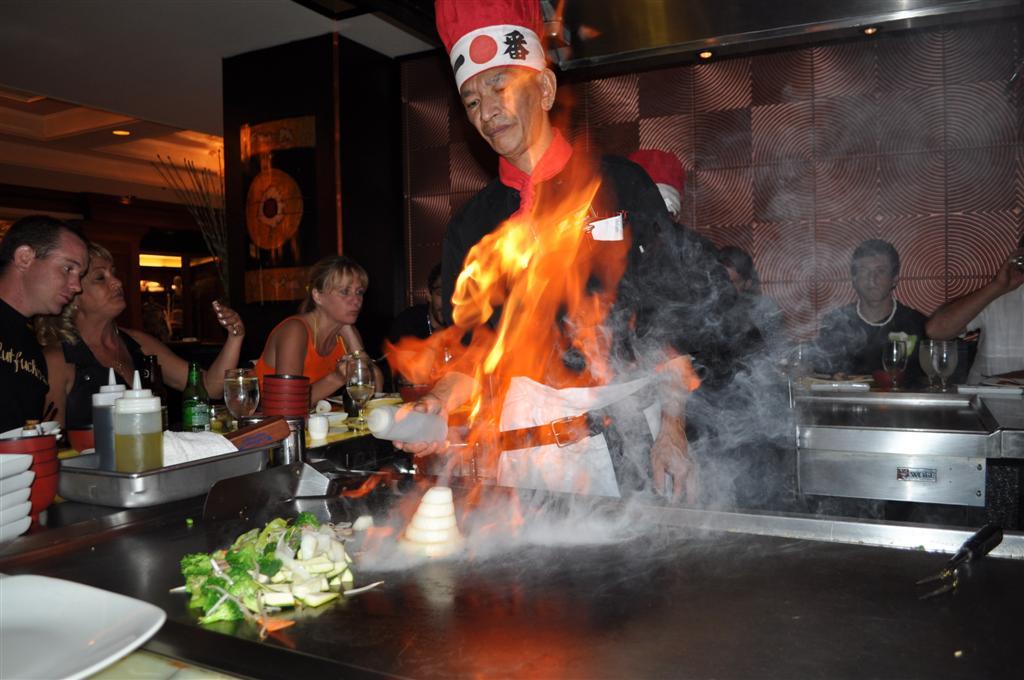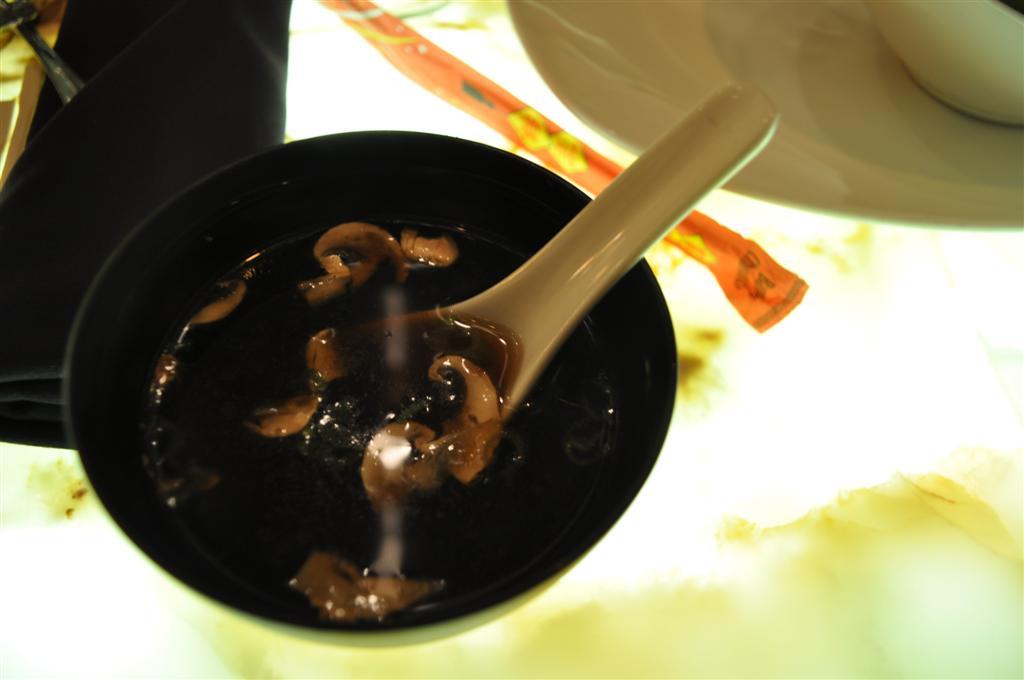 The other diners were really classy, as testified by the guy on the left. The woman with him seems not to mind what that implies about her.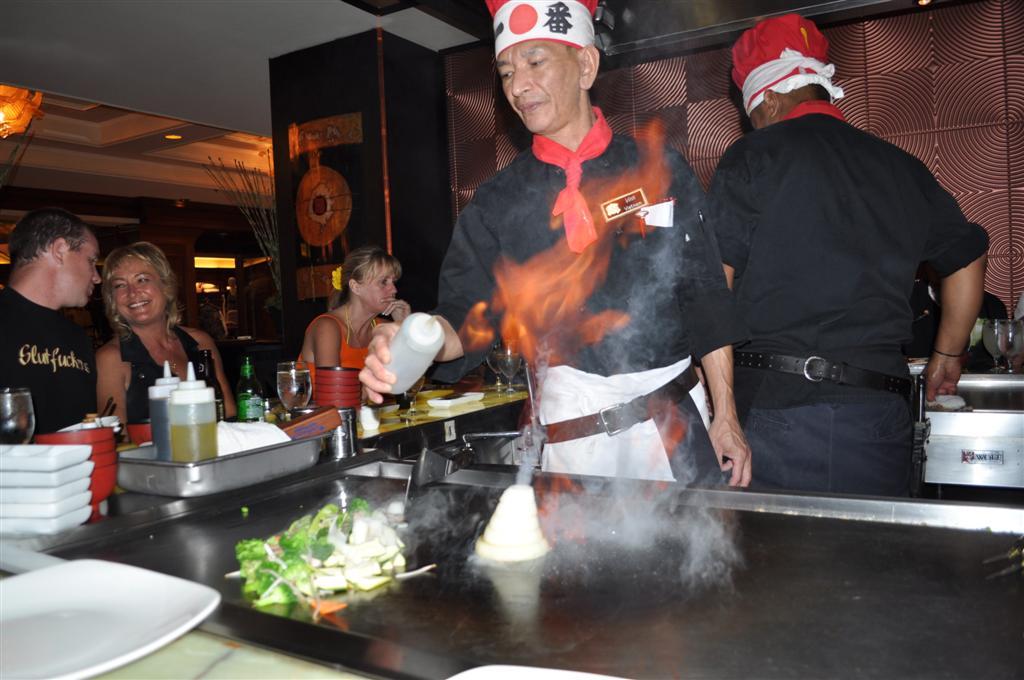 Now, some people have told us that we should have stayed at a different hotel and then we would have loved Las Vegas. Perhaps. There were certainly plenty to choose from, and we did not stay at one of the more expensive hotels on The Strip (we didn't want to pay an arm and a leg!). We did drive down The Strip in the evening to gawk at all the hotels and lights and then had an experience that soured or experience of Vegas even more — a woman in an SUV rear-ended our car. There wasn't a huge amount of damage, but it was bent enough that the boot wouldn't close, which if you remember the photo from the last post, was sort of imperative!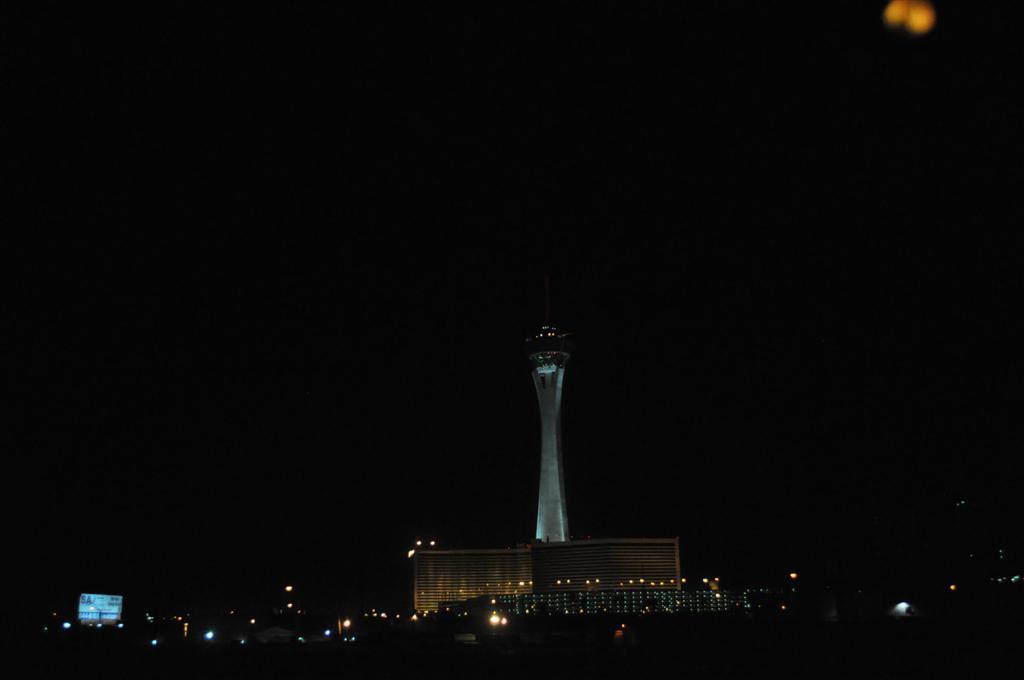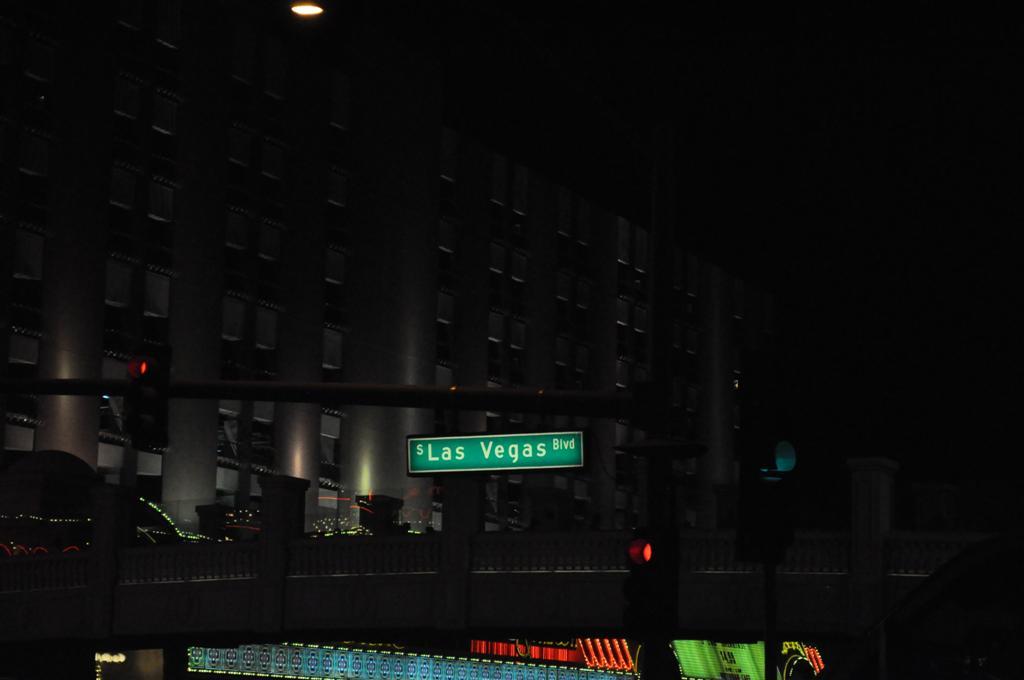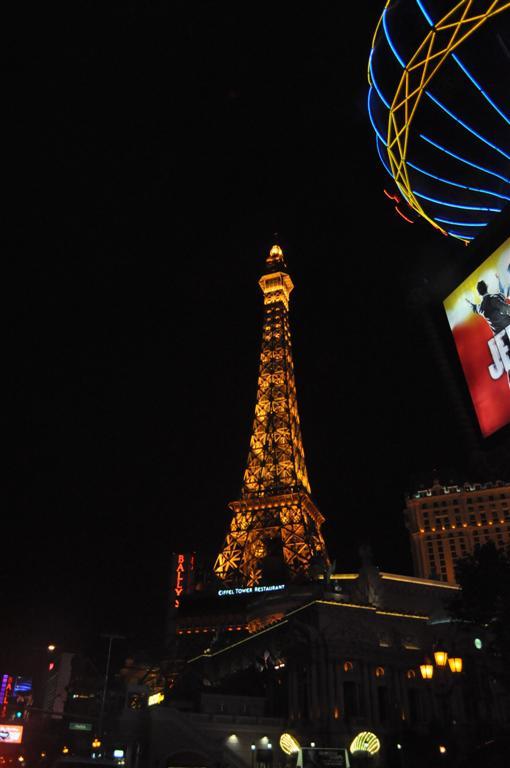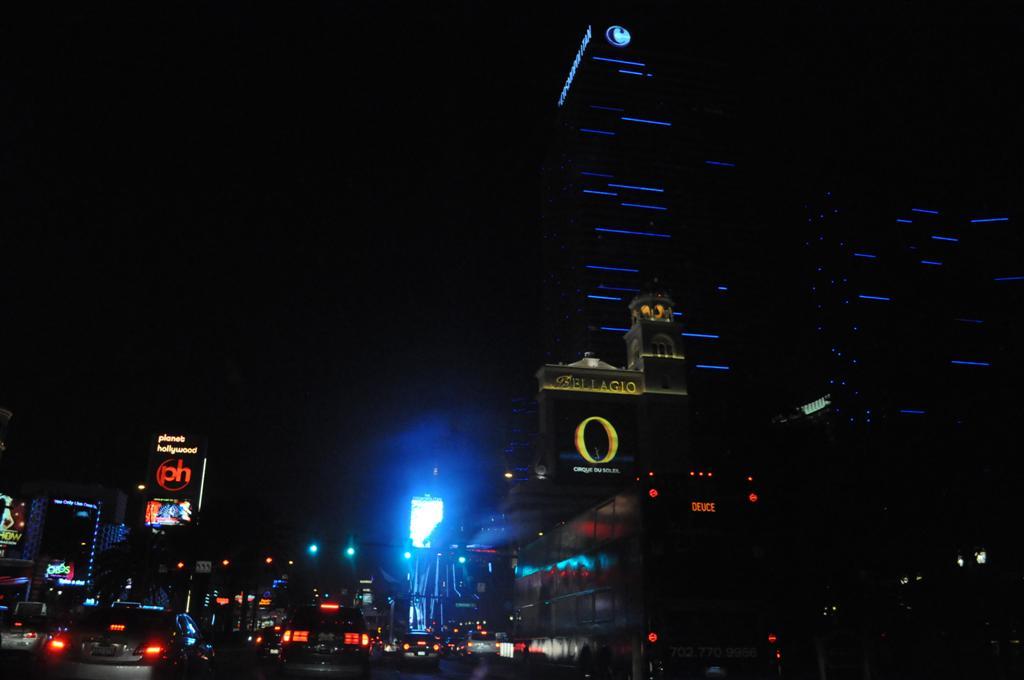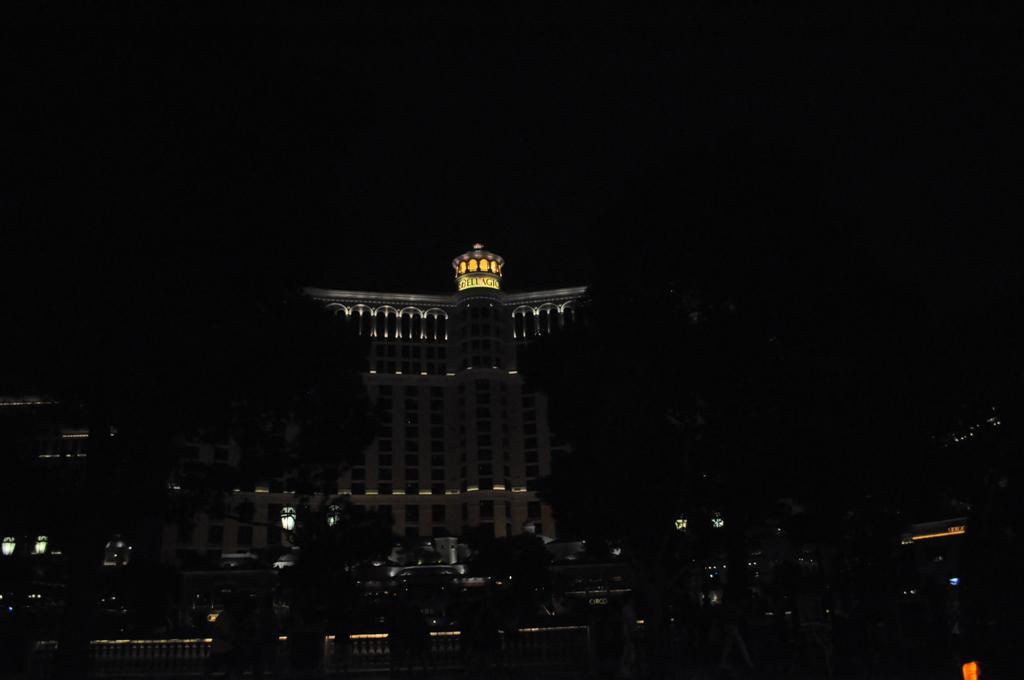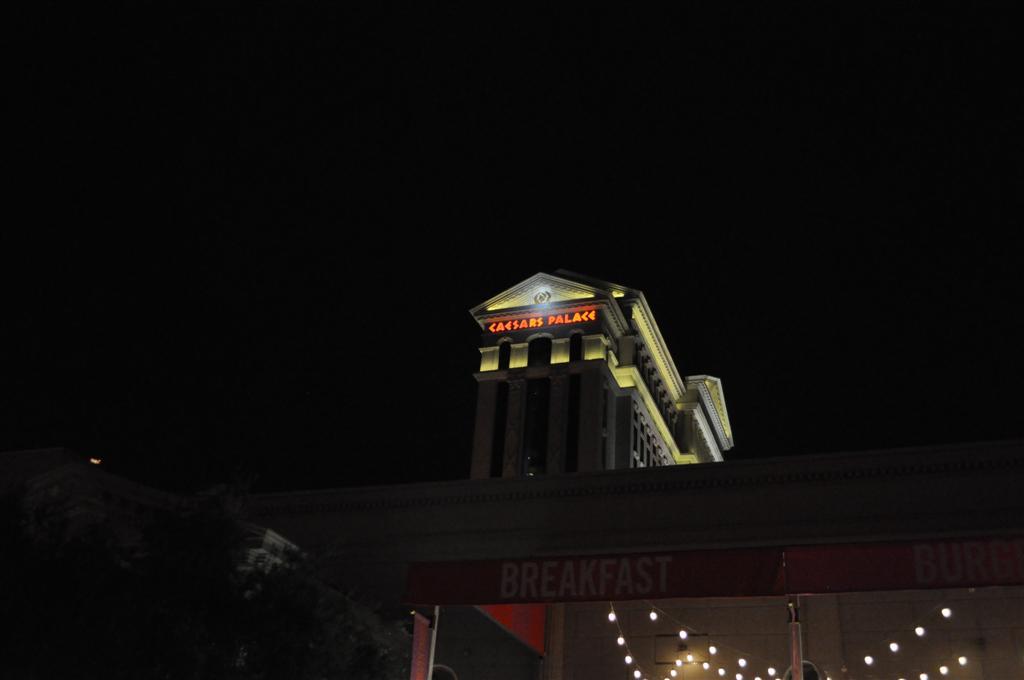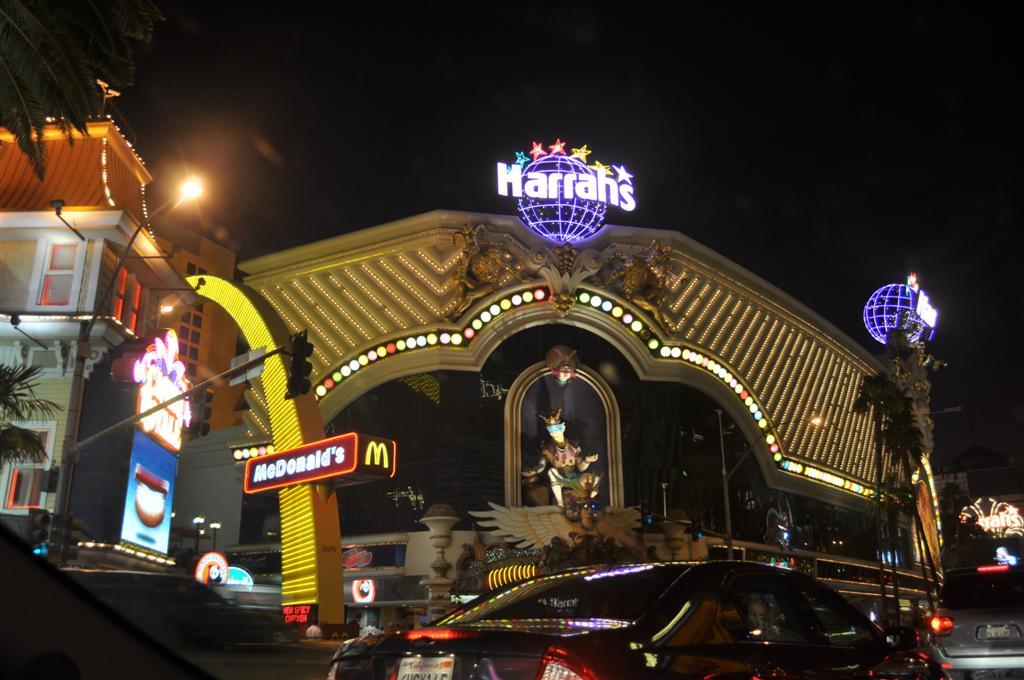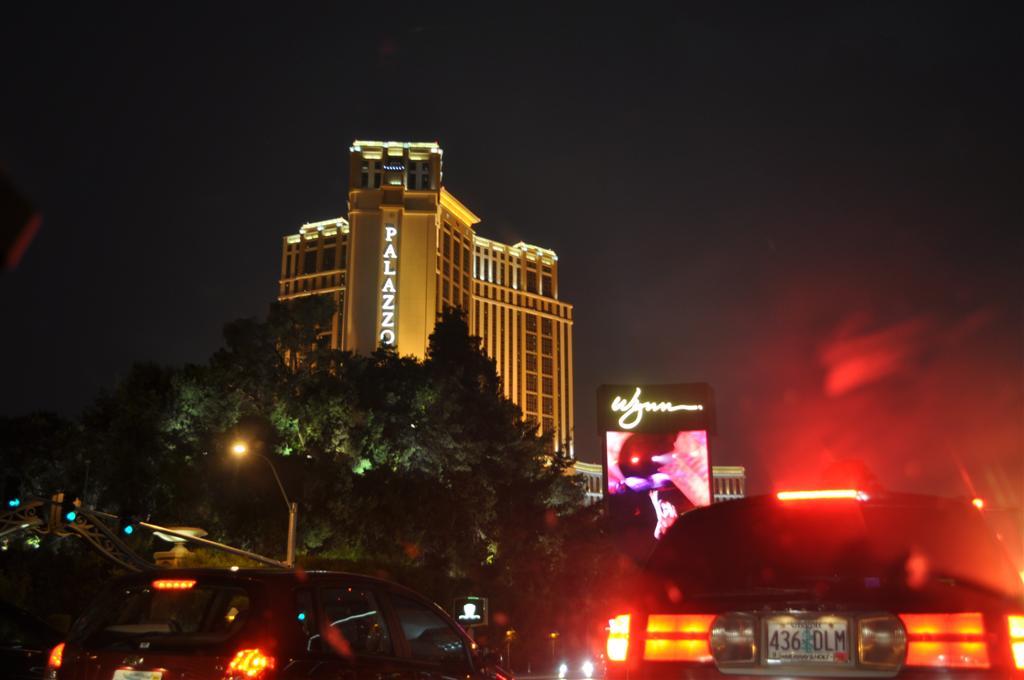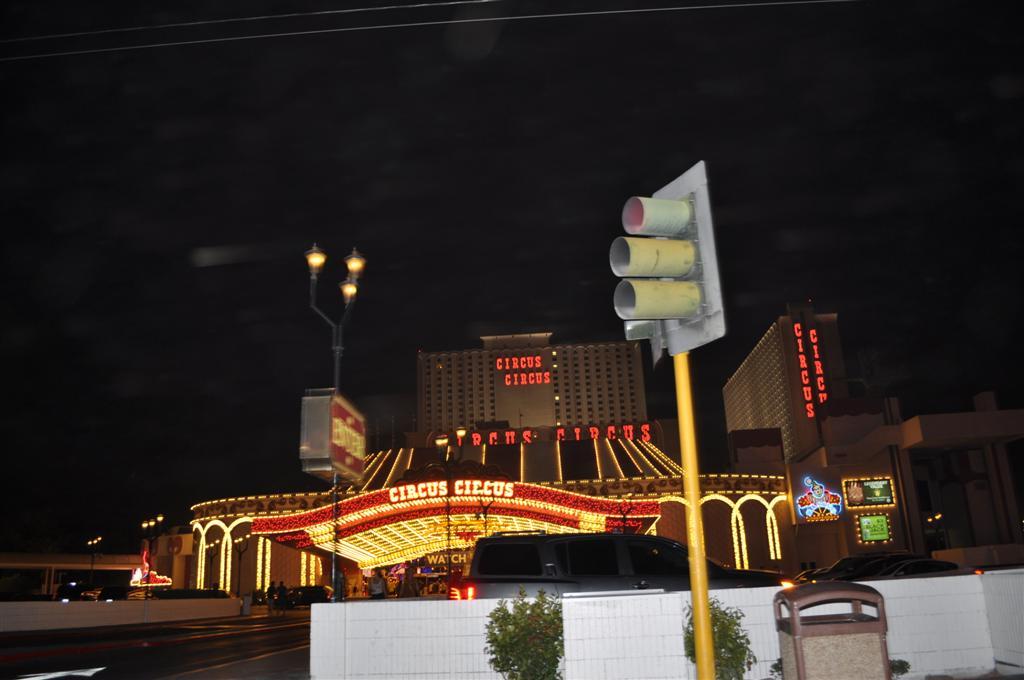 This meant that the whole next morning was taken up with Ben trying to get a new car from Hertz, who didn't have one exactly the same (we had the biggest car in the 'large sedan' category) and it turned out that the one they gave us was just simply too small to fit all our luggage. So then after all piling into this too-small car, we headed back to Hertz and upgraded to an SUV for the last 8 days of our trip. Good things DO come out of Vegas! :-)
Once we had our new rental car, we were quite behind schedule for our next destination: Lone Pine, on the west side of the Death Valley.