One of the scenic highlights of our roadtrip was the state of Utah, where we went to Arches National Park, and drove through Monument Valley on our way to the Grand Canyon. We both loved the Grand Canyon (post still coming!), but Arches was just so much more accessible and had so much variety, it was a great place to visit.
We spent 3 nights in Moab, UT, just 5 minutes drive from the Arches entrance, at an old-school motel where John Wayne stayed back in the day when he filmed his old westerns.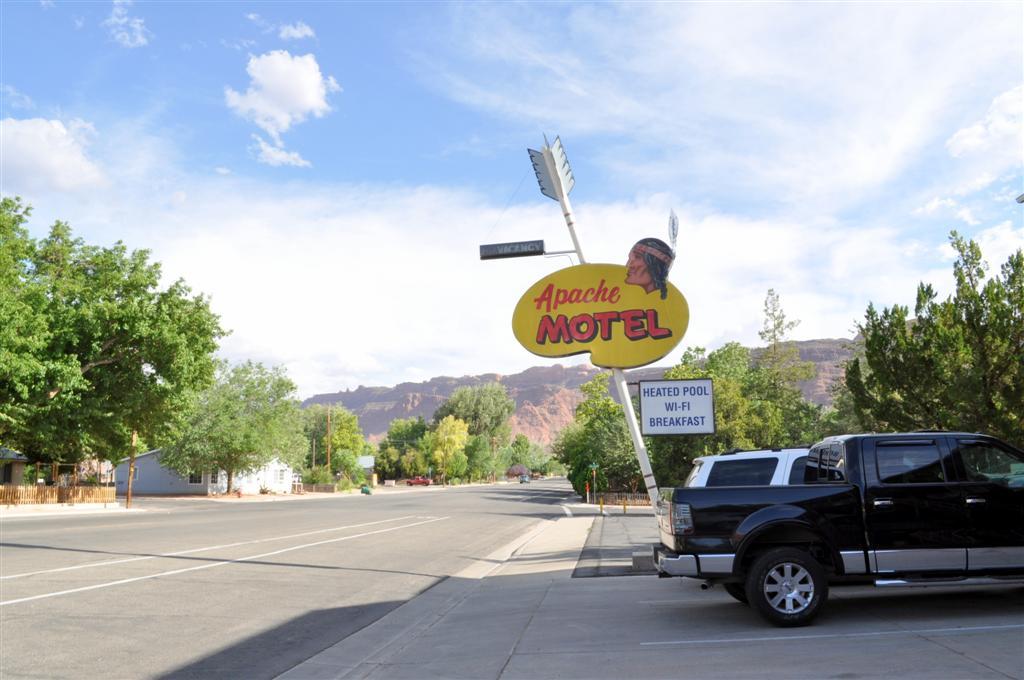 It was really hot there, and we used the motel pool, the town's pool facility and some local swimming holes quite a lot in between our sight seeing.
On the first morning there we got up early and headed off to Arches to explore a bit before it got too hot. We stopped at the first look-out spot where I took photos of the interesting rock shapes and where you can see how the earth ruptured into the Moab fault.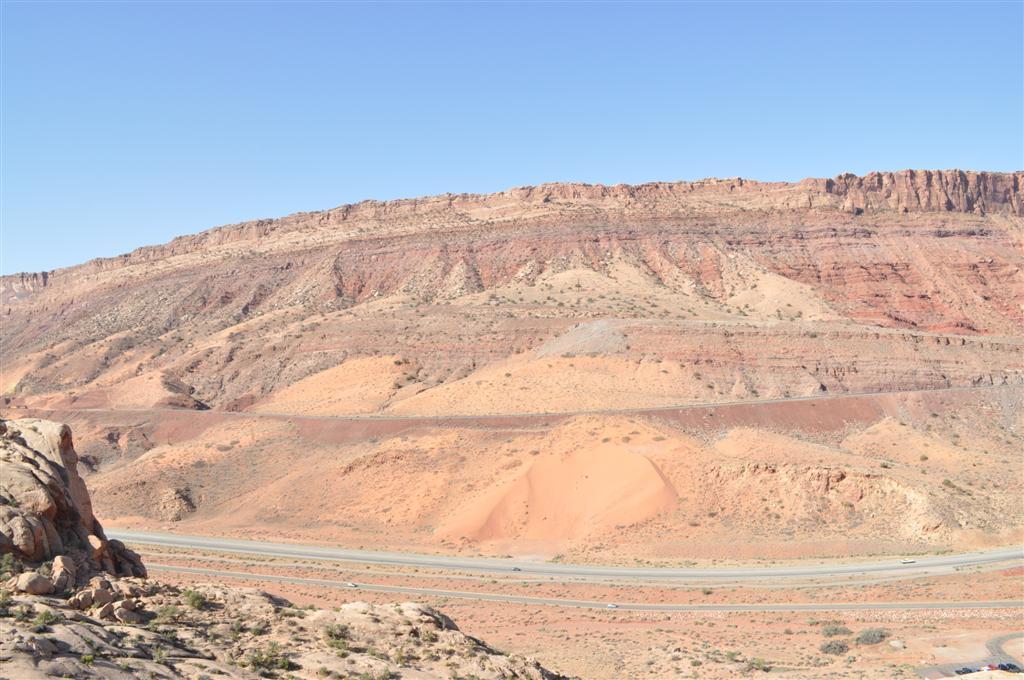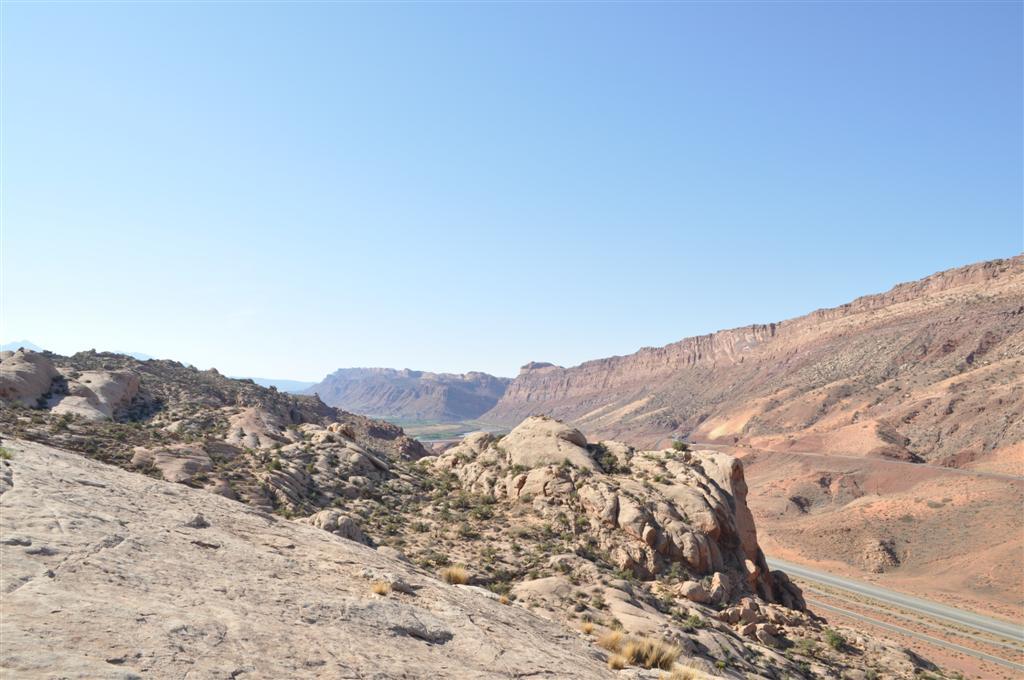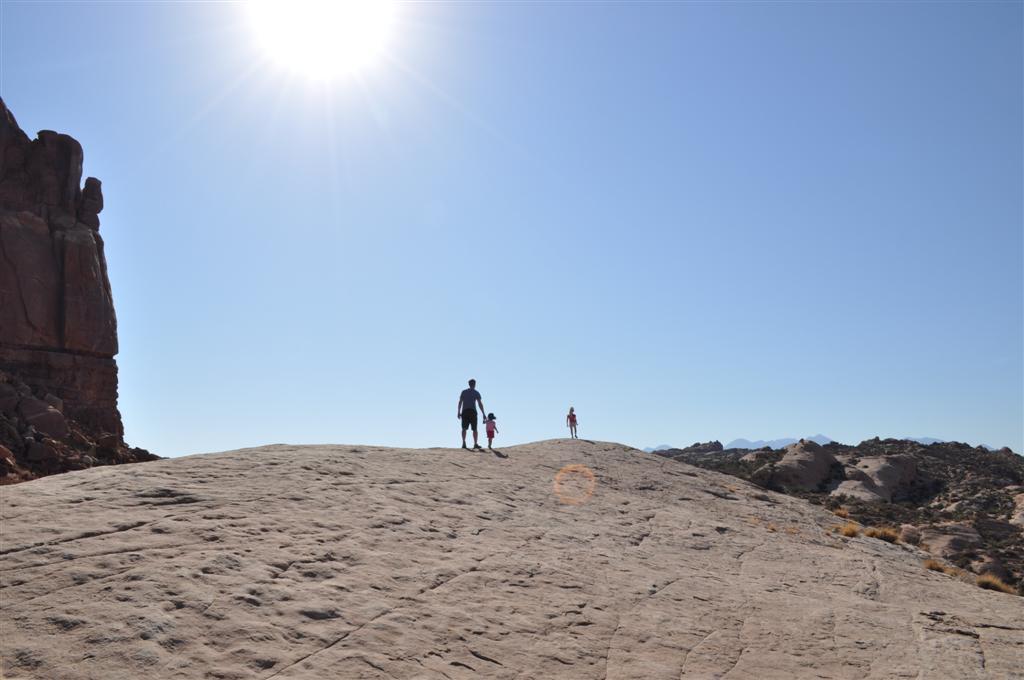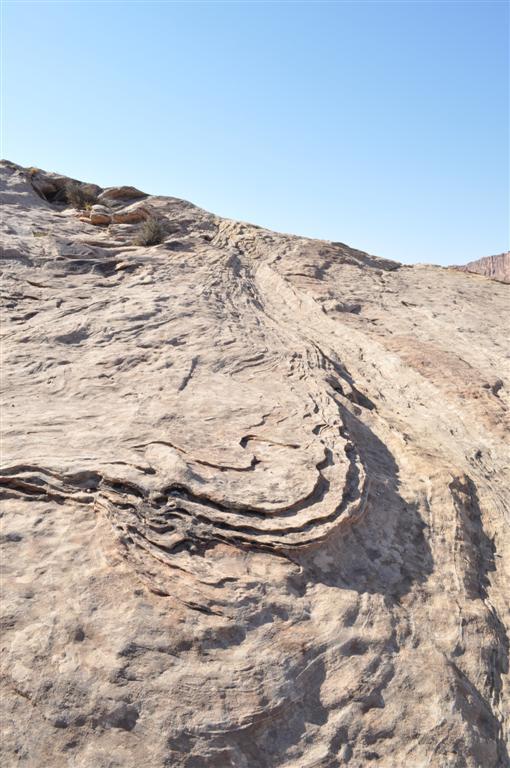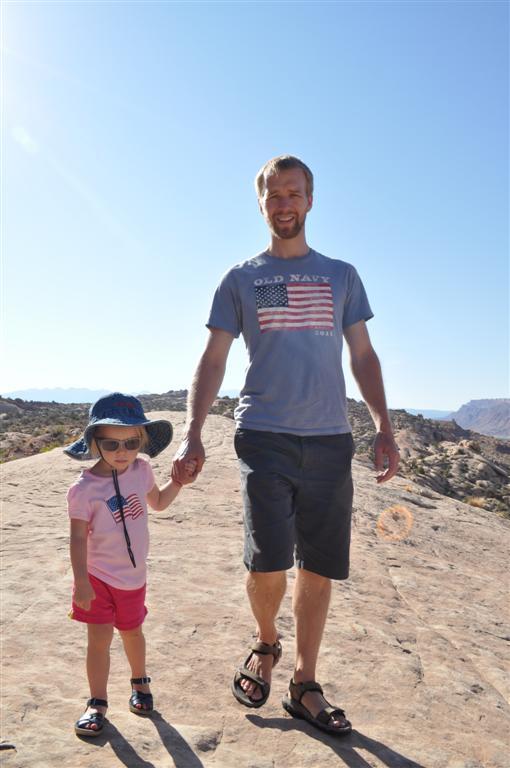 From there we went on to a part called Park Avenue, because it reminded the people who named it of walking down a city street that has high sky scrapers on both sides: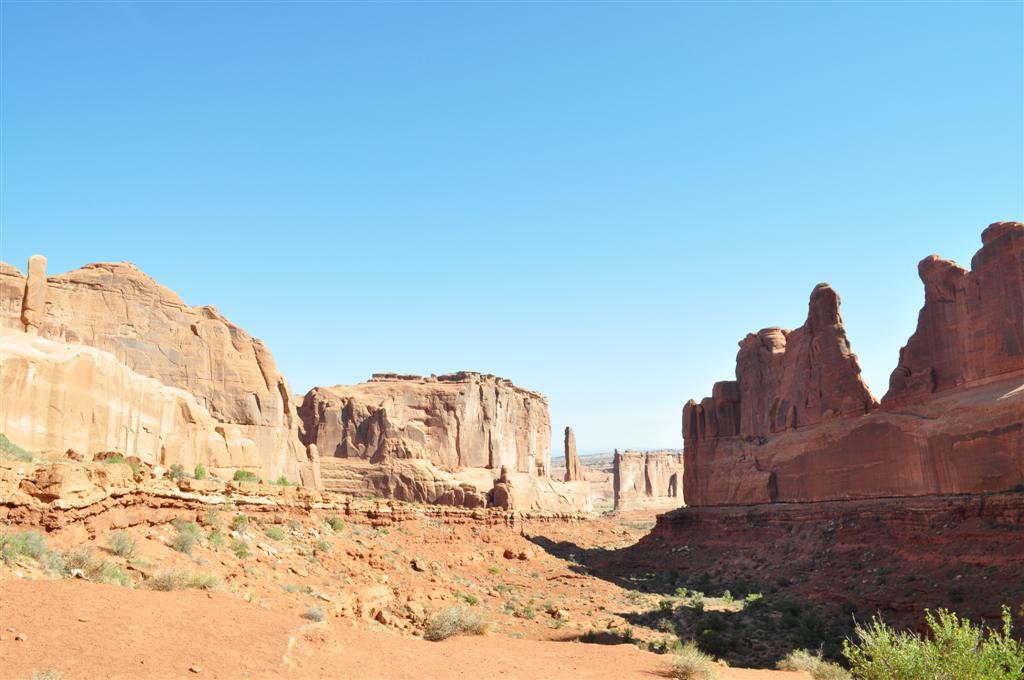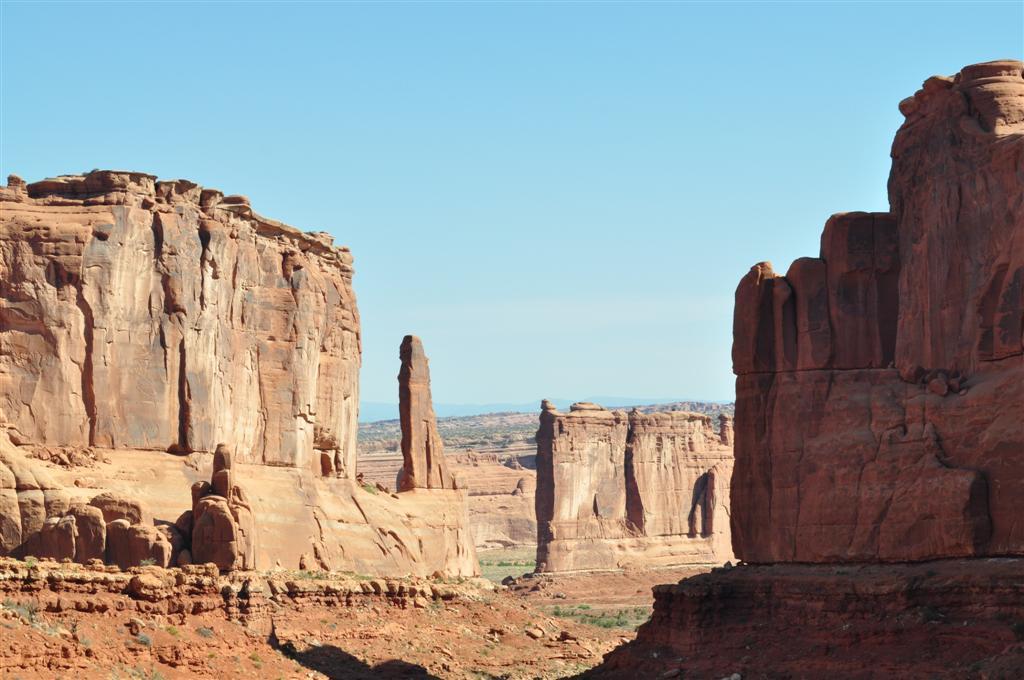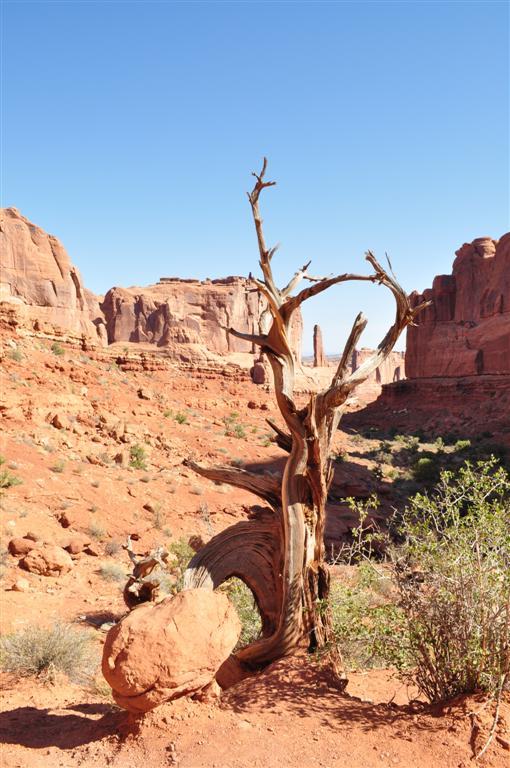 In the early morning there was quite a lot of nice shade, so we stayed down there quite a while so Ben and Marica could scramble around on some rocks. They got quite high up!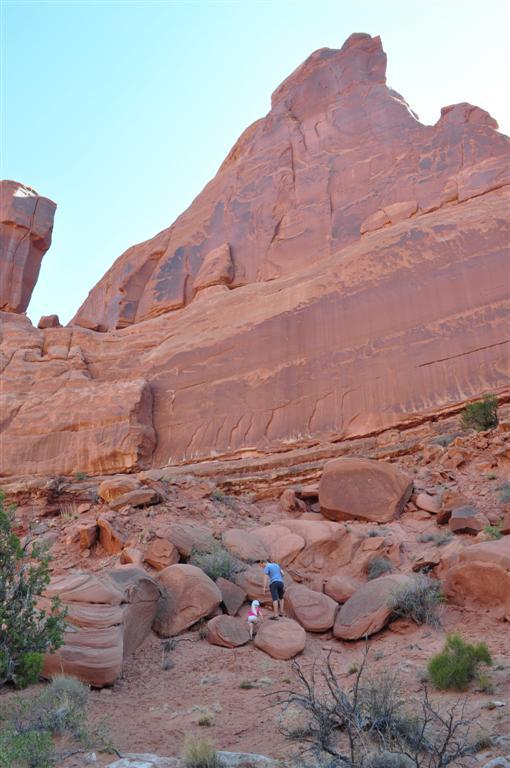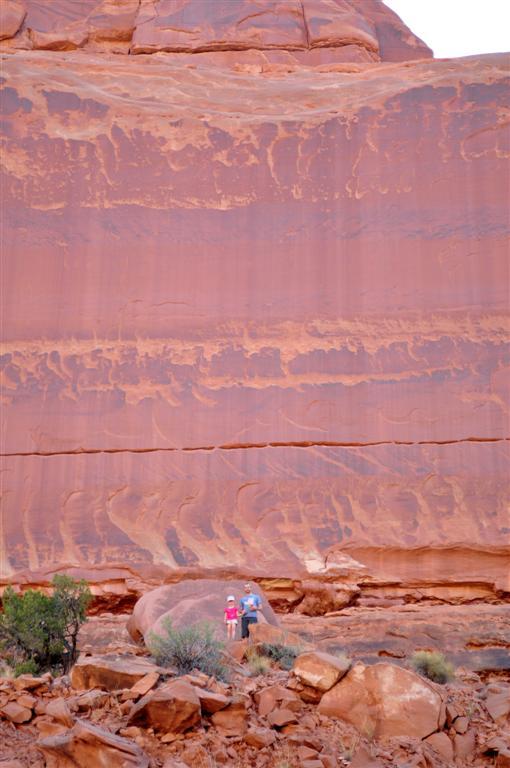 A bit of perspective: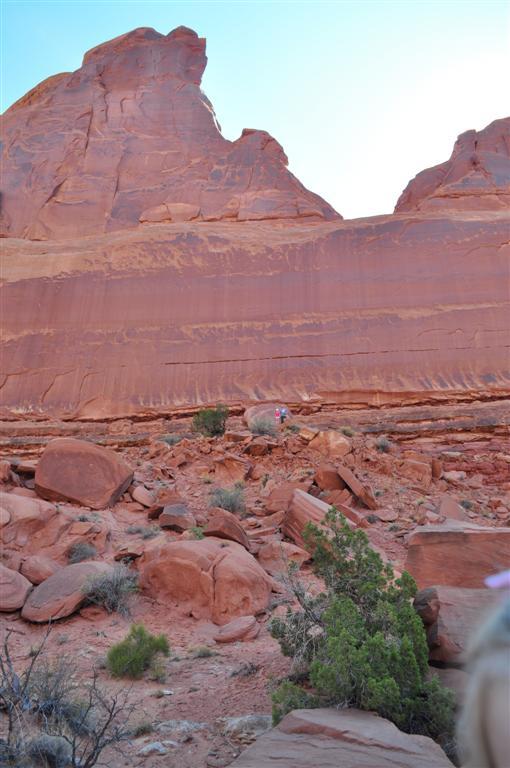 Esther and I were sensible and sat in the shade and played with sand and looked at geckos and jet trails.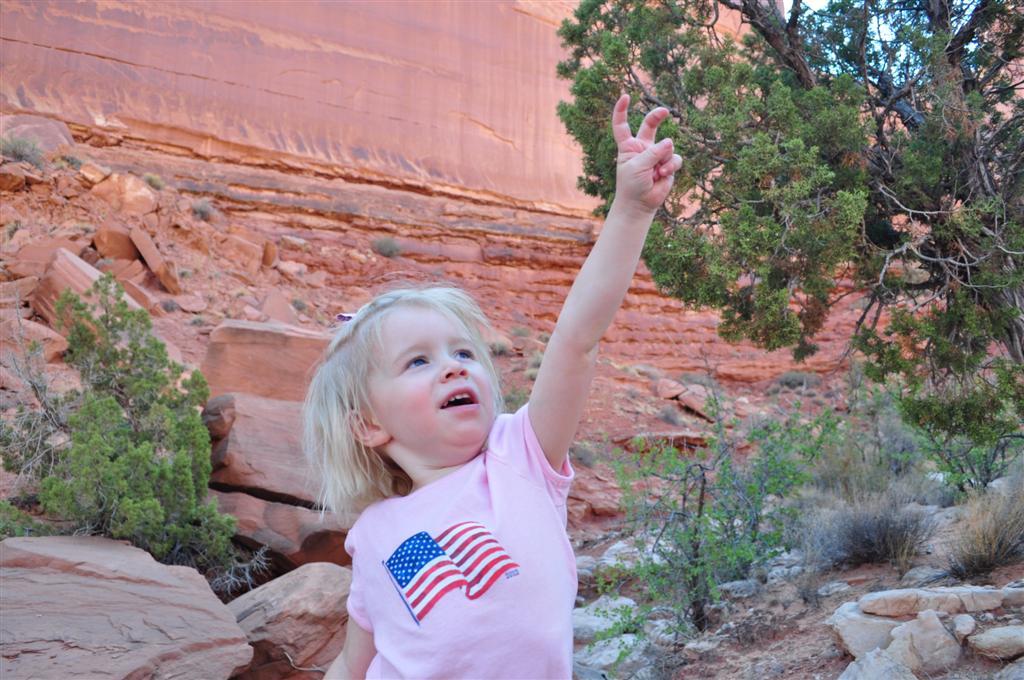 Paths are marked by stone cairns that people like to keep adding stones to. I thought they looked quite neat.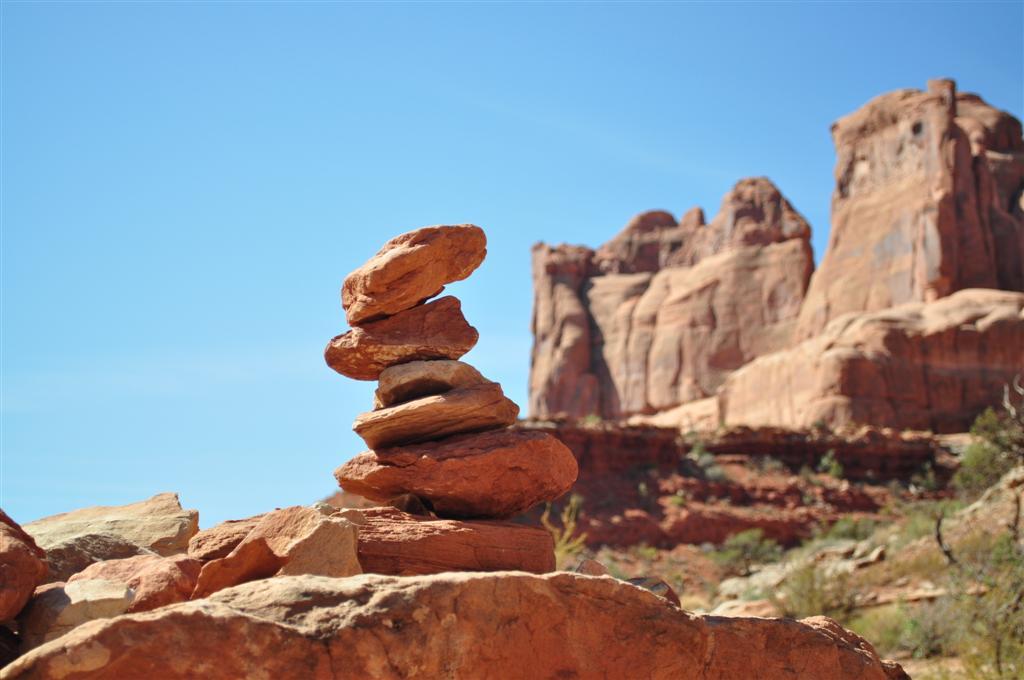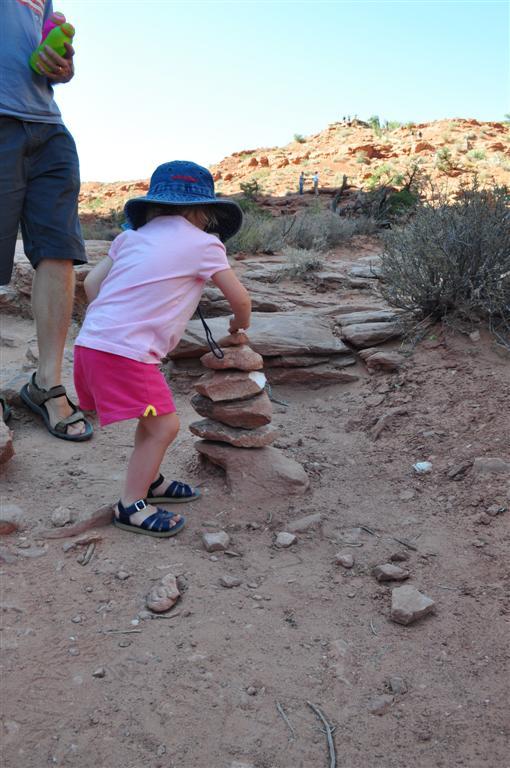 By the time we got out of 'Park Avenue', it was getting to be scorching, so we opted to do a bit of an air-conditioned drive and we saw the southern part of the park, deciding to come back the next morning for the rest.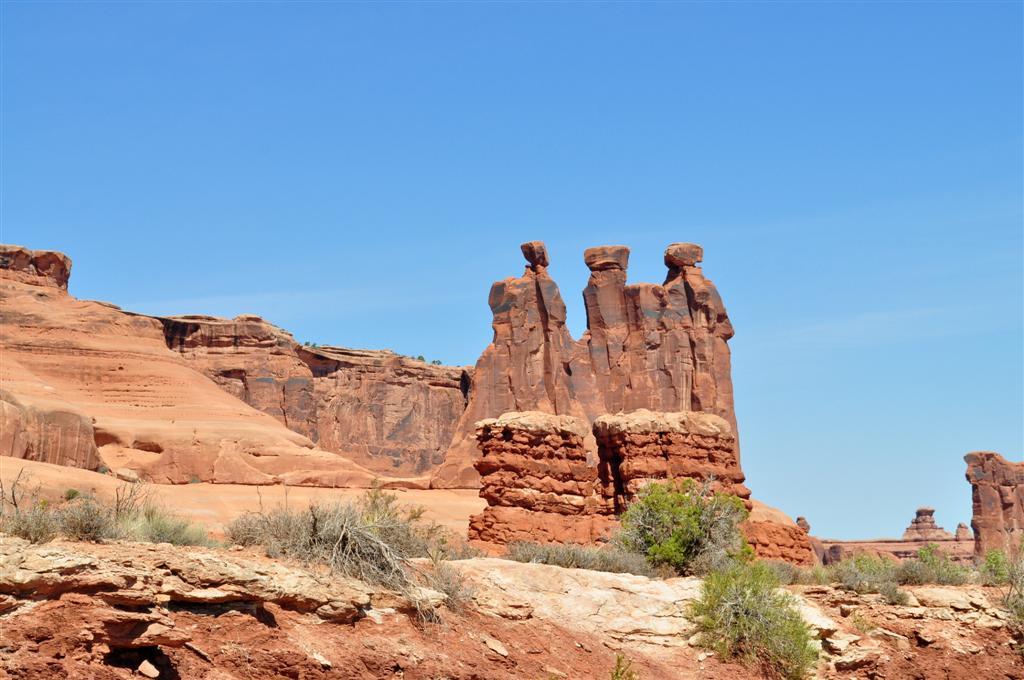 We headed back to the motel for lunch and a swim, and in the late afternoon we went looking for a water hole that a local told us about (it was pretty nice that he did, too, because we were inquiring about hiring some crazy-expensive bikes which we realised were just out of our price range, and then he told us about that pool!).
We went down there and saw some small and shallow wading pools,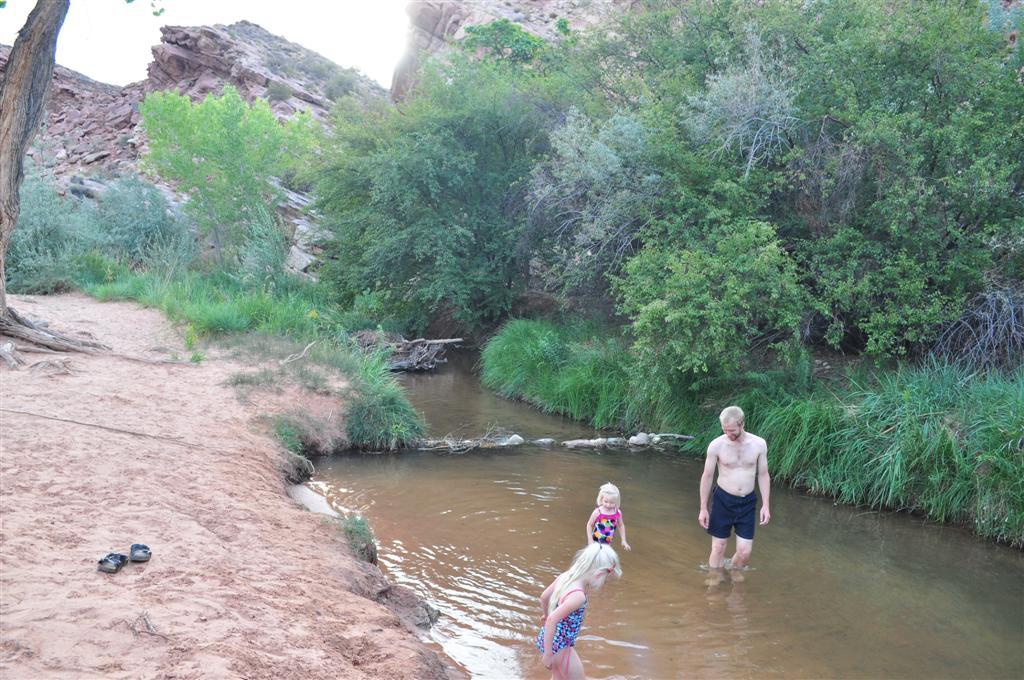 but quickly realised that we had missed the real thing. We followed a path that others were taking too, and came across this lovely, deep, cool pool. There were apparently more and better pools if you hiked upstream another half an hour or so, but we decided that this would do just fine!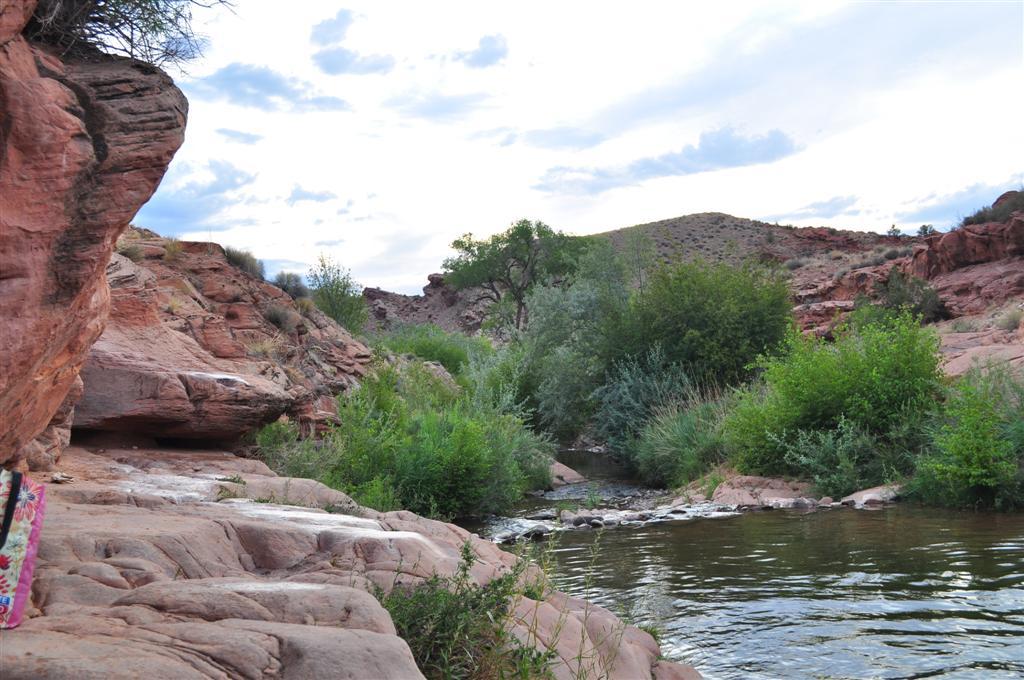 It even had a natural water slide.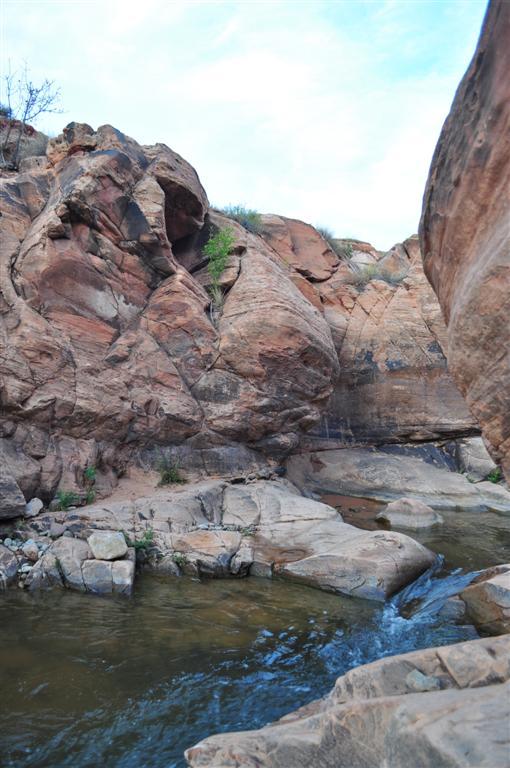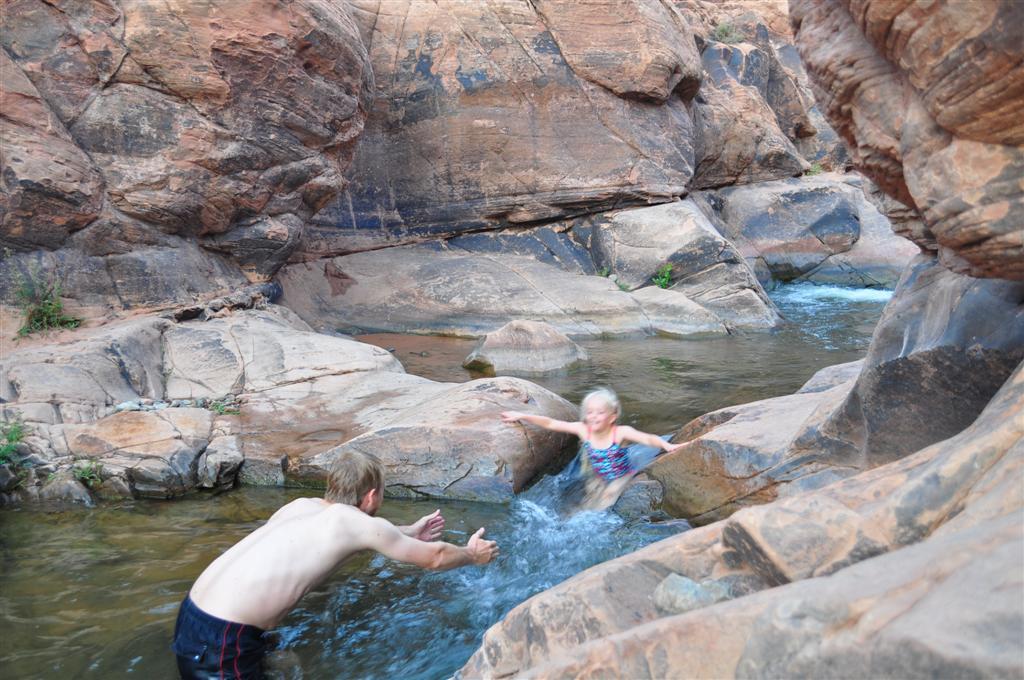 We enjoyed those pools till it was almost dark, and then headed back to the motel. I just loved the colour of the sky on the way back to the car park: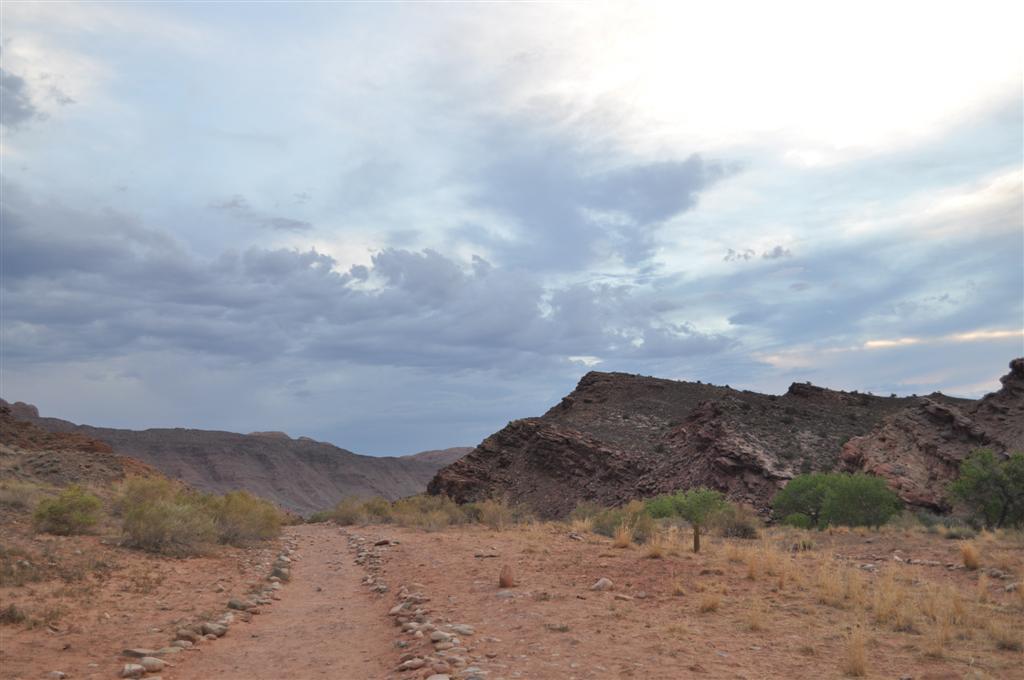 The next day, we hoped to start even earlier so that we could go on a hike to Delicate Arch. By the time we got there, however, despite being early we quite quickly realised that the kids just would not be up to hiking in the heat. I was SO keen to get photos of it, so I hiked up there while Ben entertained the kids near the car park. It was the fastest up-hill hike I've ever done (I didn't want them waiting in the heat too long!). I did stop to take photos every now and then and to drink some water, but other than that I walked as fast as I could!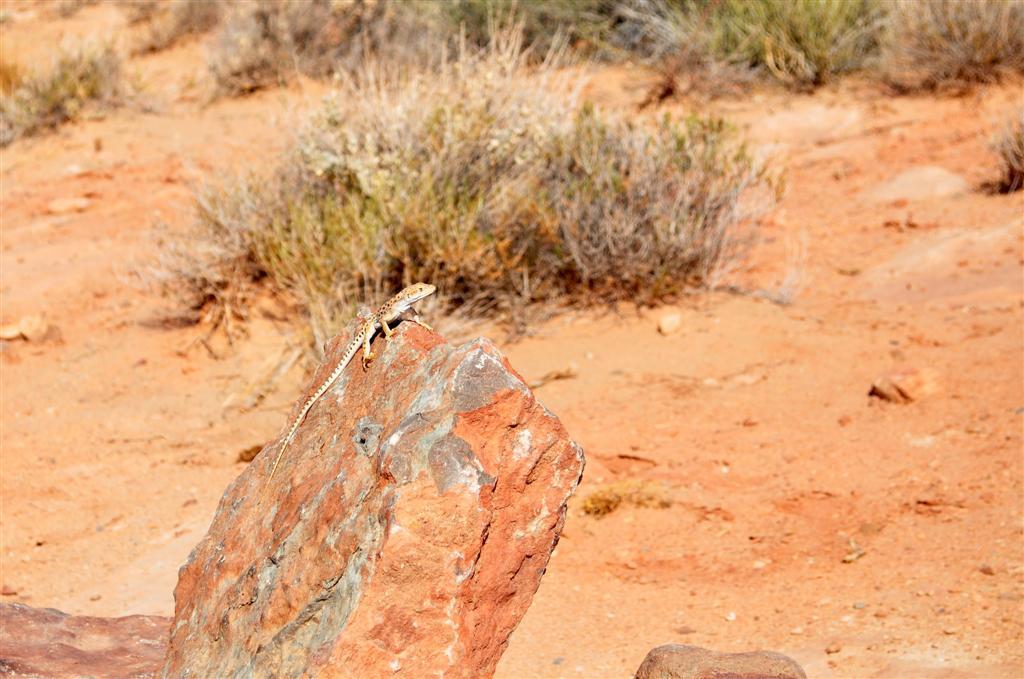 Some of the views going up the trail to Delicate Arch are quite stunning: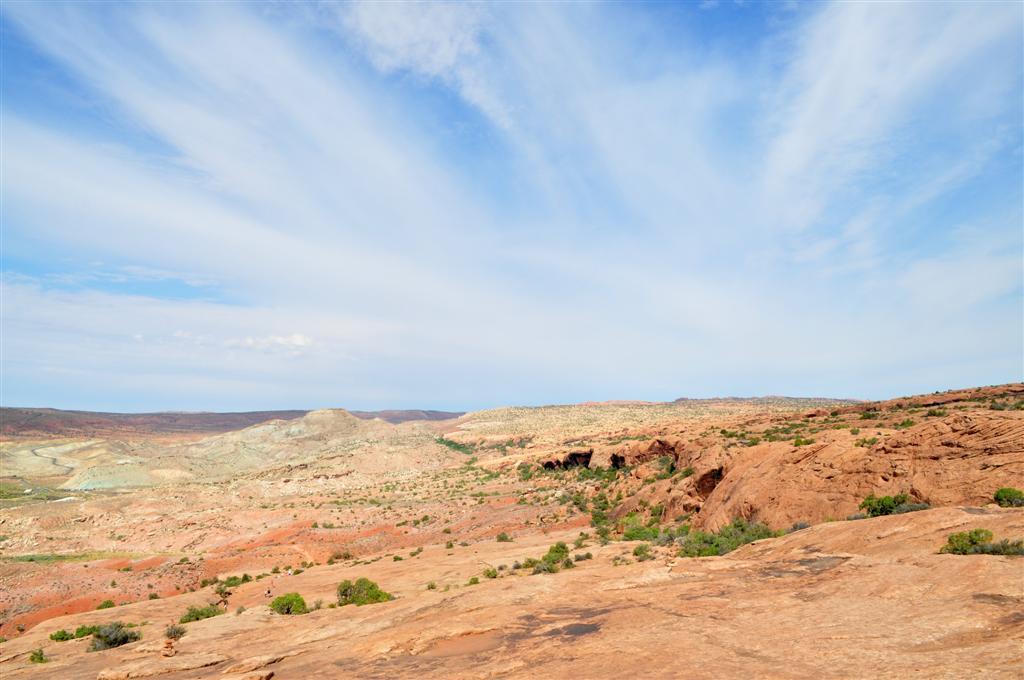 And look at that arch in the distance that looks like an elephant!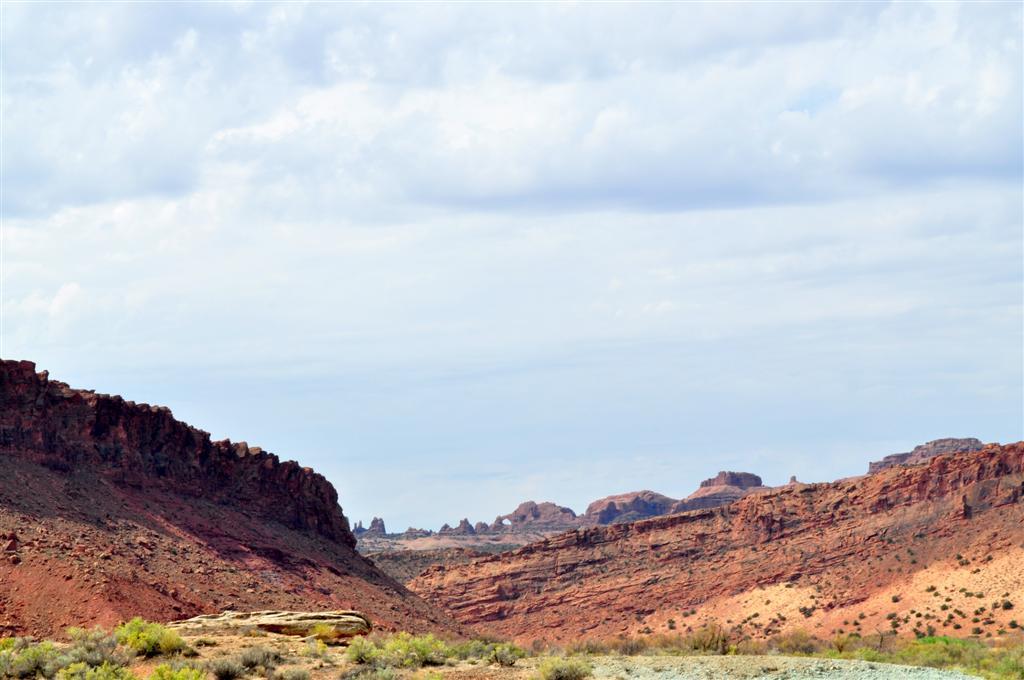 For a while it felt as if I was never going to get there, but just as I rounded this corner: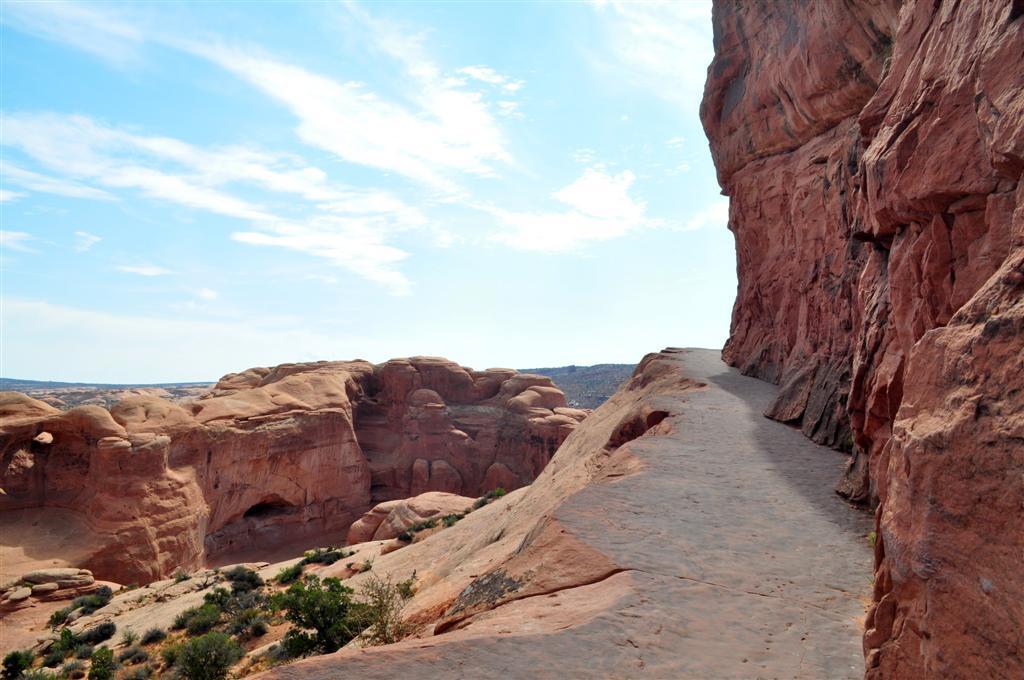 there she was!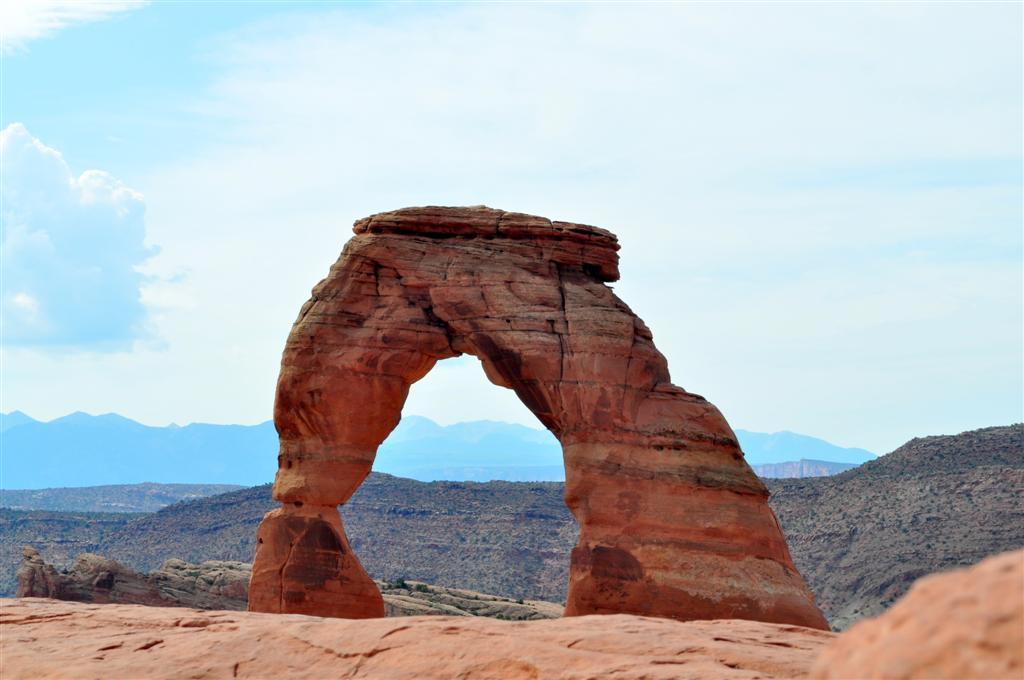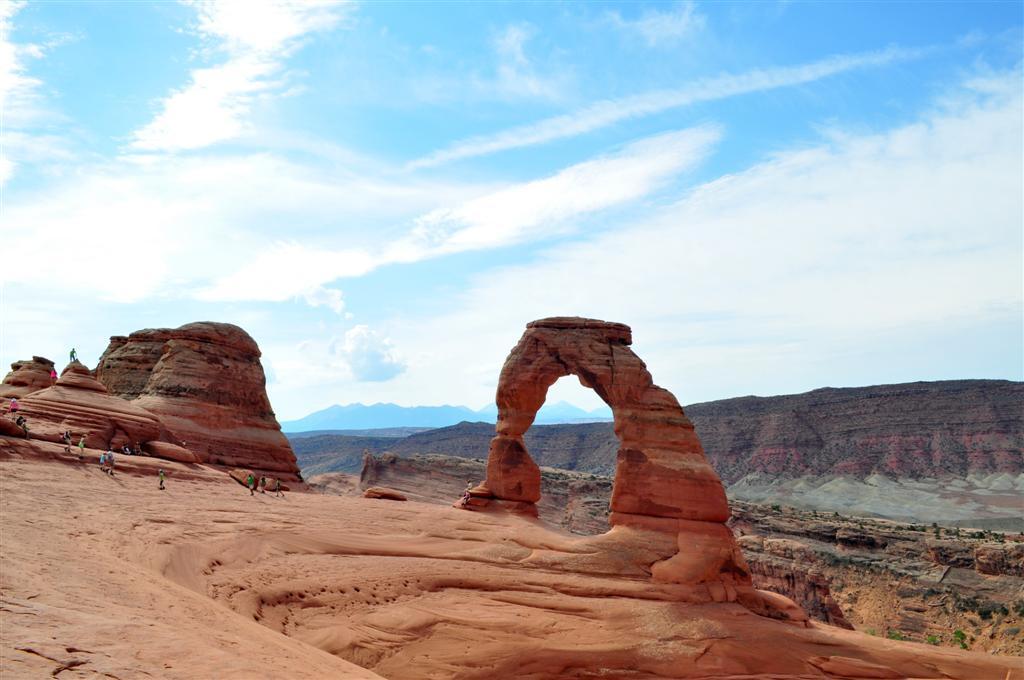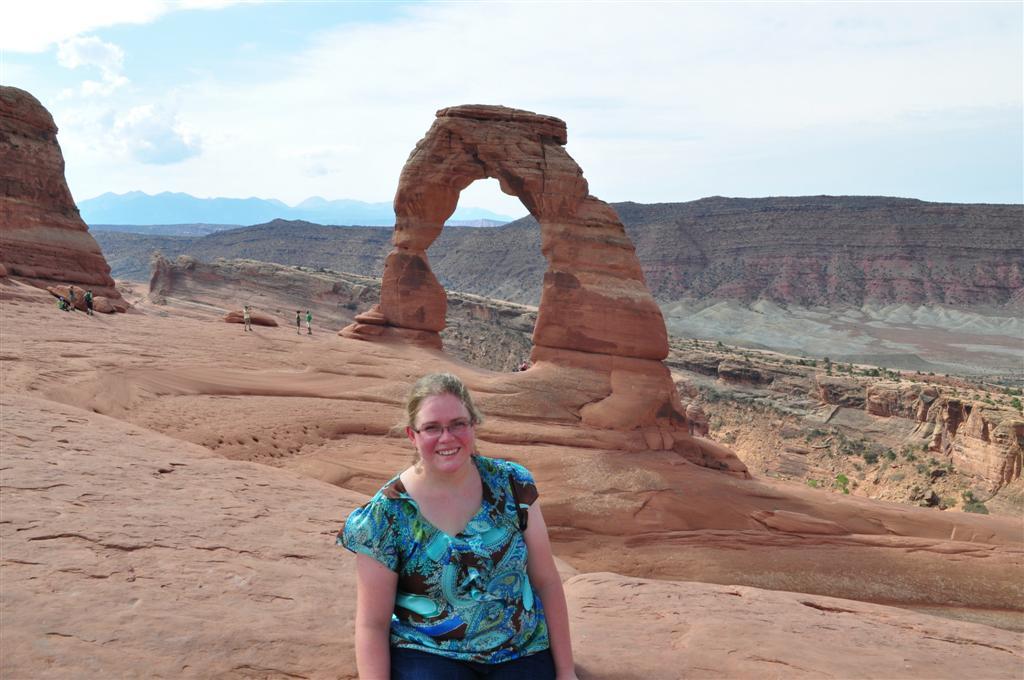 On the way down, I noticed this arch. To me it looks just like a cheesy bread knot.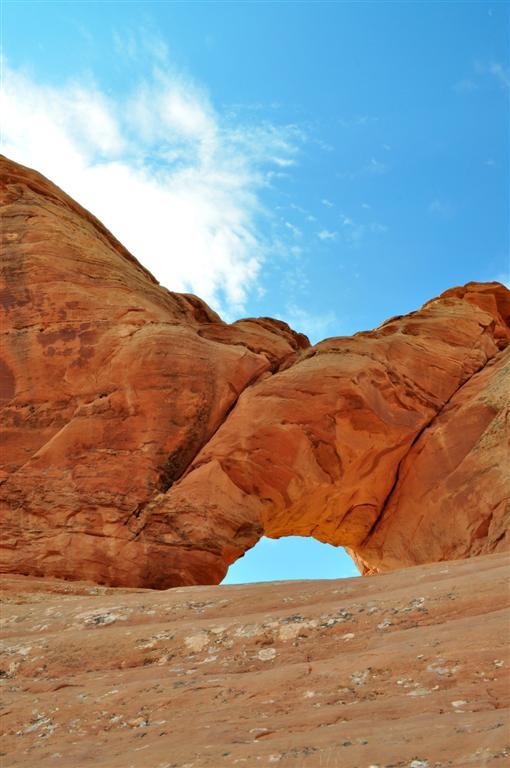 After Delicate Arch, we drove around some more to see some more amazing scenery: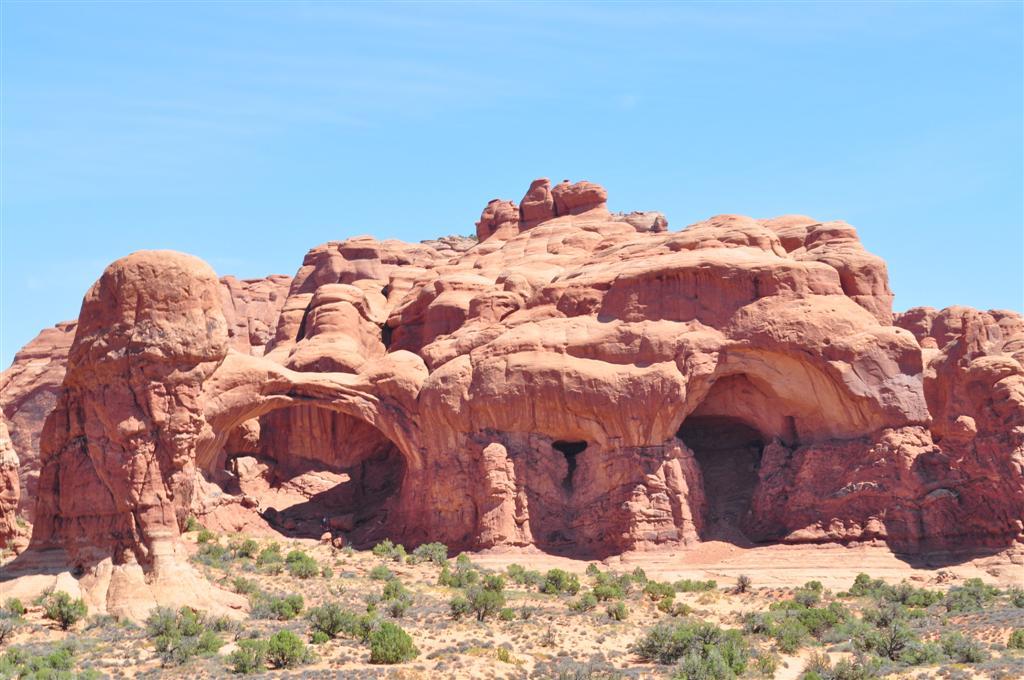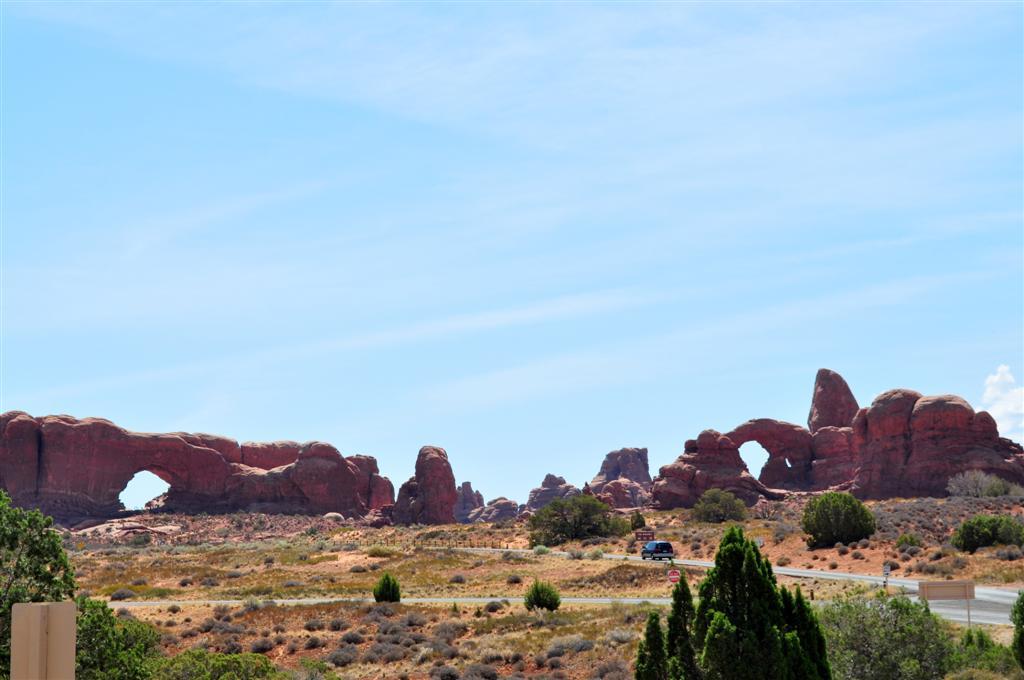 Doesn't the rock in the middle look like the dinosaur in Toy Story?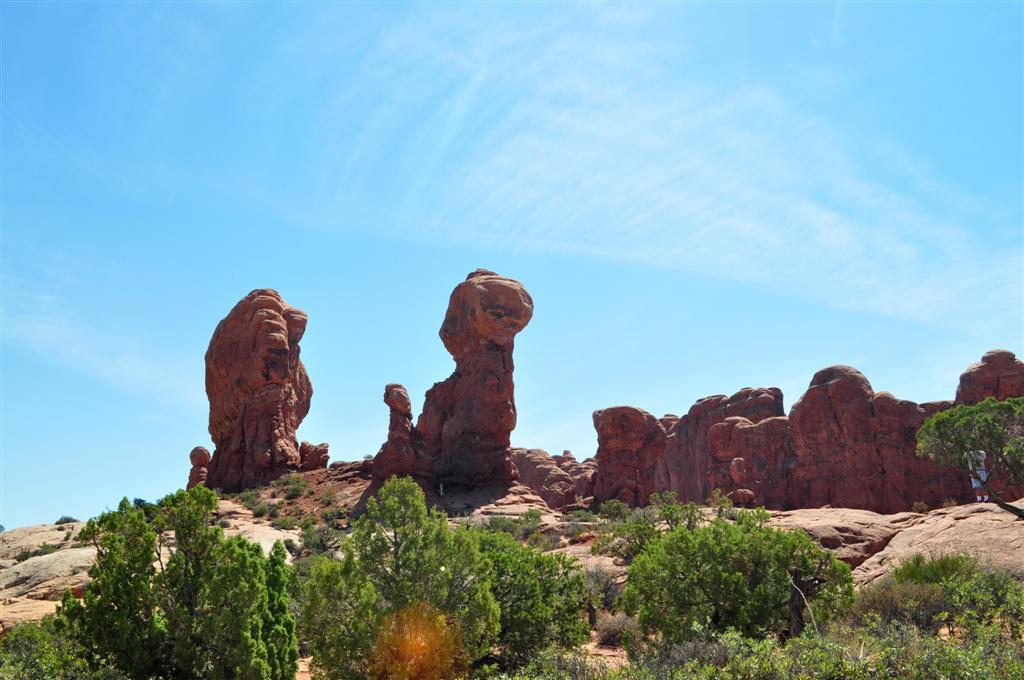 Arches has its own Balanced Rock, which is much bigger and higher than the one at Garden of the Gods!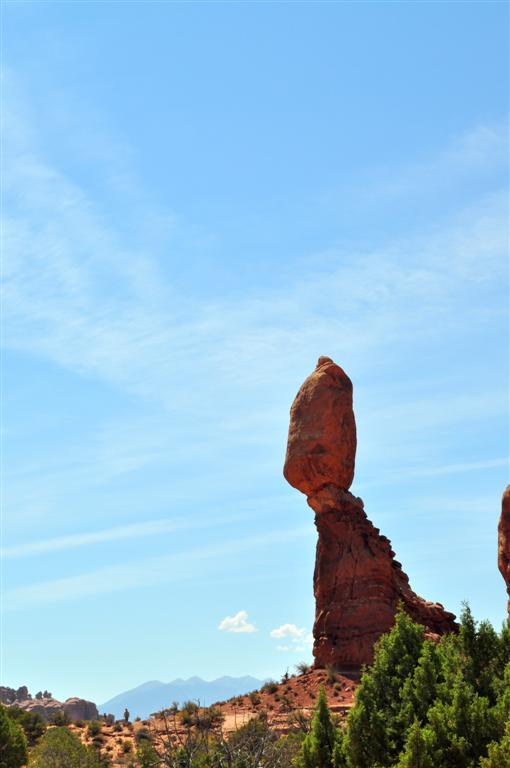 There was this valley of rock spires that looked as if it just poked right out of the rock around it. It was a ways in the distance, and my camera zoom couldn't get much closer than this, but it just looked so strange, almost like a rock city in the middle of nowhere.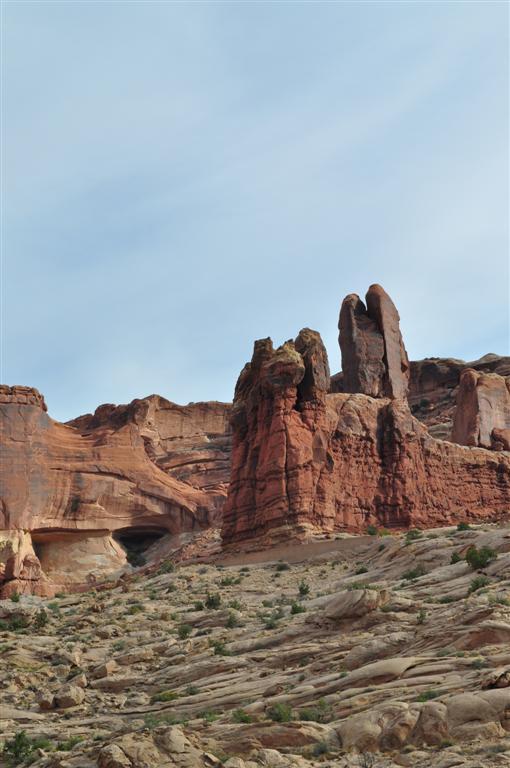 Proof that I didn't steal my photos off the internet. :-)