Some of you might recall that it was at the Tschetter reunion (Ben's mum's side of the family) that my laptop hard drive died, so I lost photos of the first half of that stop as well, which is a real shame because Ben's mum's Uncle Herb and Aunt Susan came to visit one evening and I got some really nice shots of them, but hey, so's life.
We stayed at the Rocky Mountain Mennonite Camp (which, incidentally, is not just for Mennonites) in an 11-room chalet. We had plenty of space, a very well equipped kitchen, a stunning view, and some great walks nearby to boot. With it being Mennonite-run, Grandpa found many connections and interesting people to talk to about knowing (about) some of the same families and places.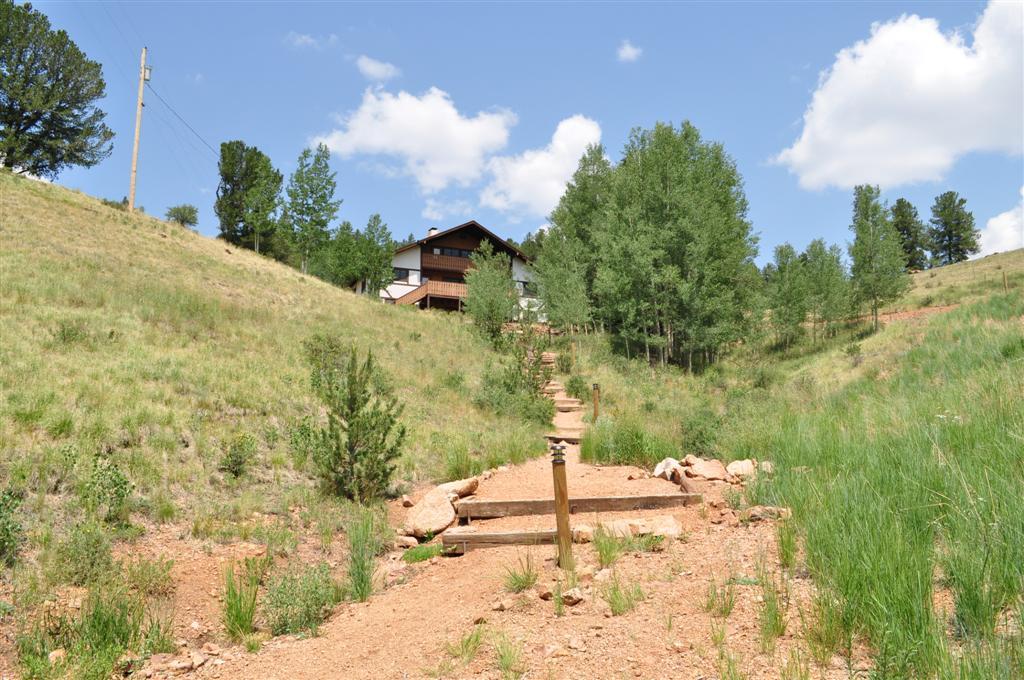 I do have a few photos I took of our 4th of July celebrations and some of the beautiful scenery around our chalet, so I can share those!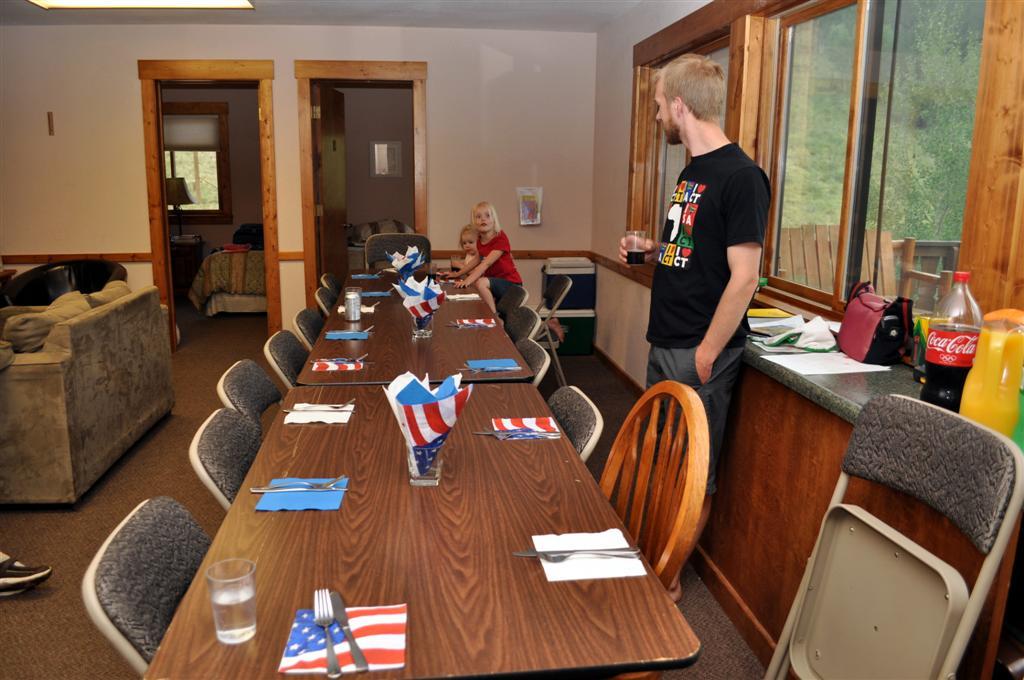 This was to be our last 4th of July in the States for who knows how long, so I volunteered to make dinner that night. Somehow it's easier to feel patriotic in the States — there is vitually no patriotism in NZ!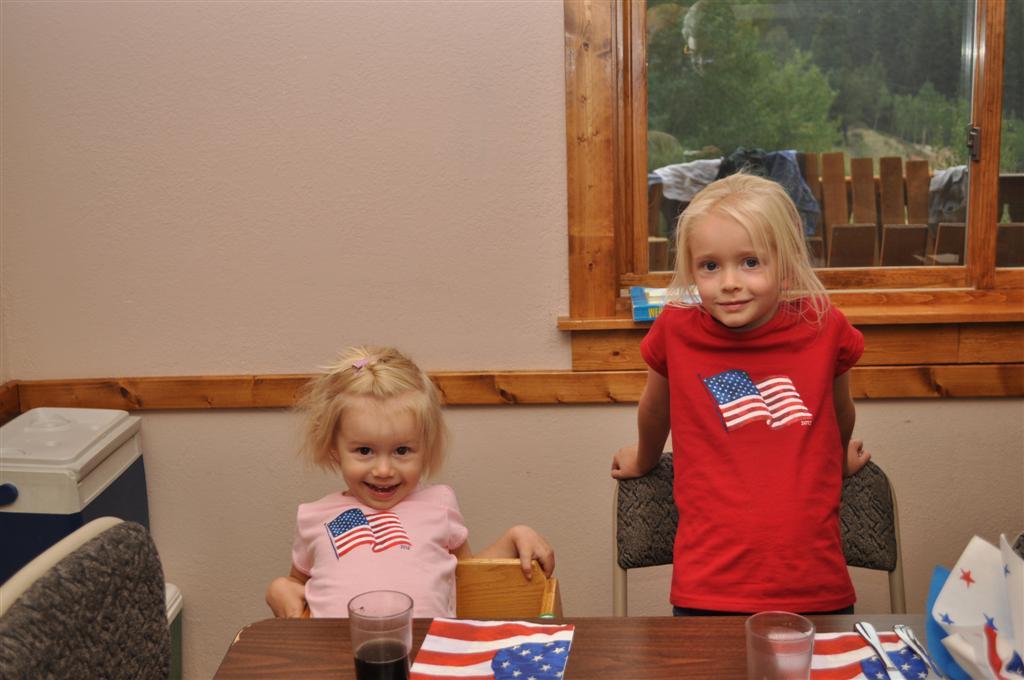 I made some traditional food, or what the internets told me was supposed to be traditional 4th of July food: hamburgers, chips (not fries), potato salad, that kind of thing. I also made a rather patriotic-looking cake (cake decorators, close your eyes!).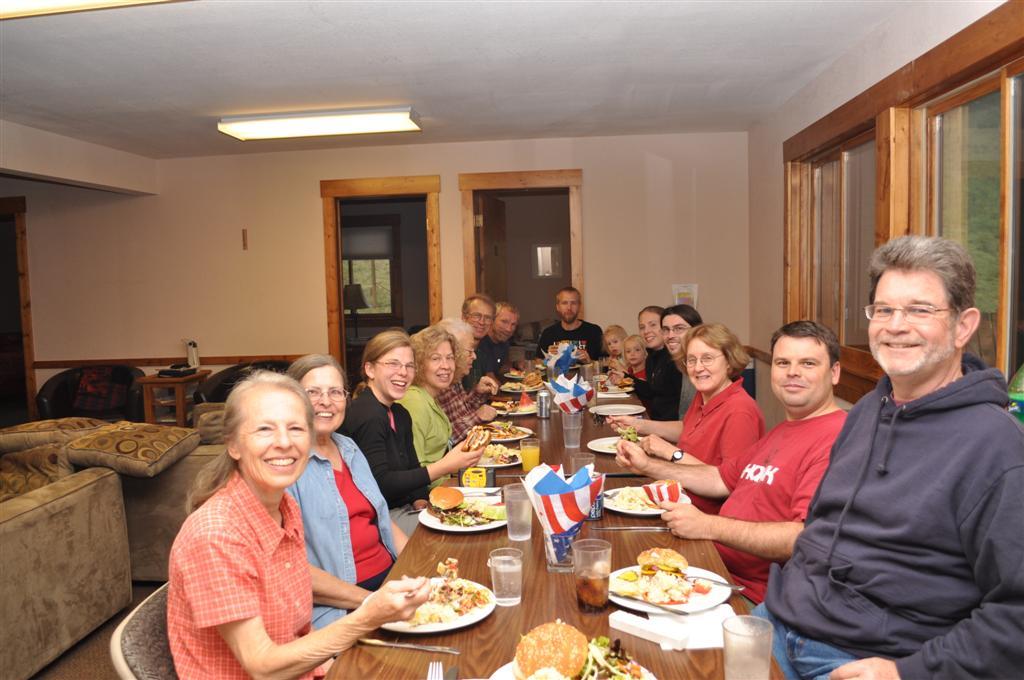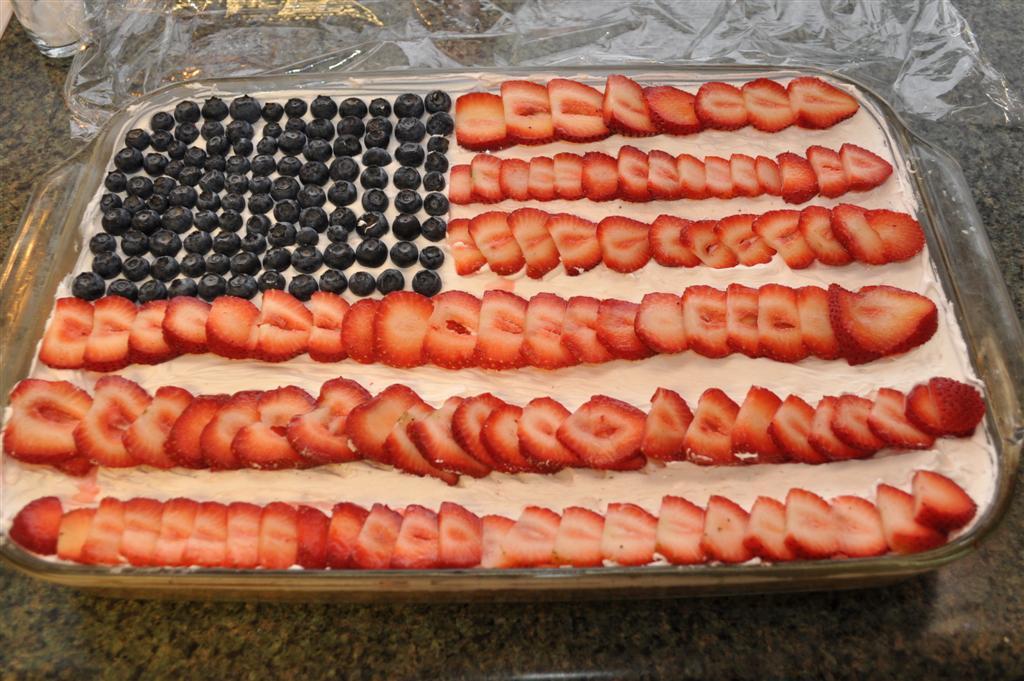 All around the grounds were little ground squirrels (if someone can explain to me what the difference is between a ground squirrel and a chipmunk, I shall be much obliged) and they move so fast and unpredictably that I was glad to finally get a shot of one. The cheeky little things even made their way into our chalet one time by chewing a hole in the window screen and then having a little dig through some of the food in the kitchen!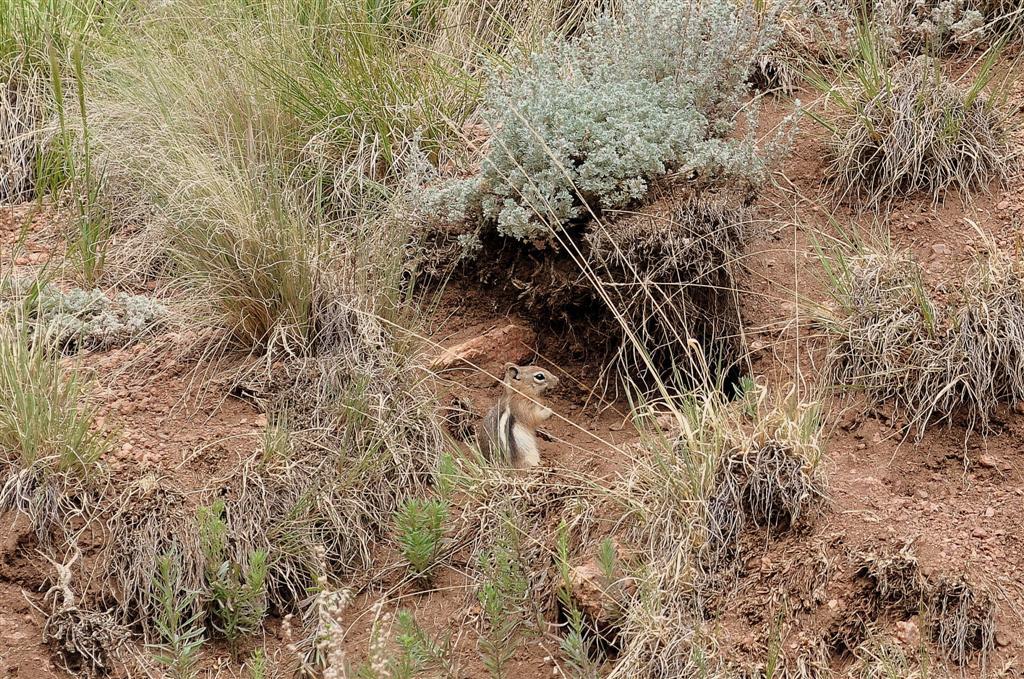 There was a little pond on the grounds too with some kayaks available for use, and Marica was quite chuffed with the fact that she could go in one all by herself.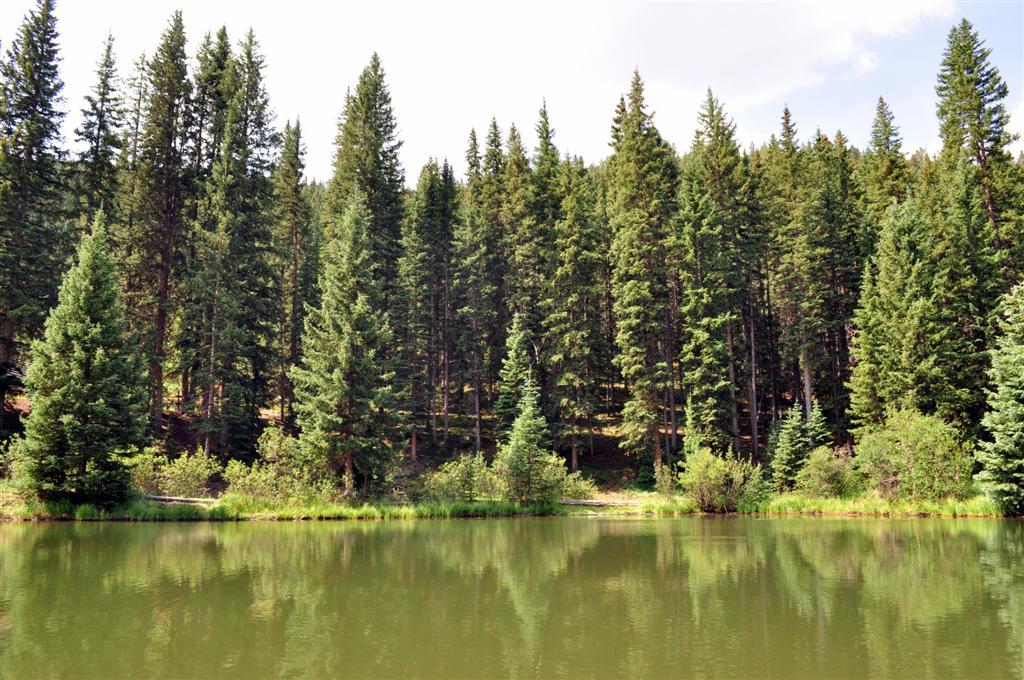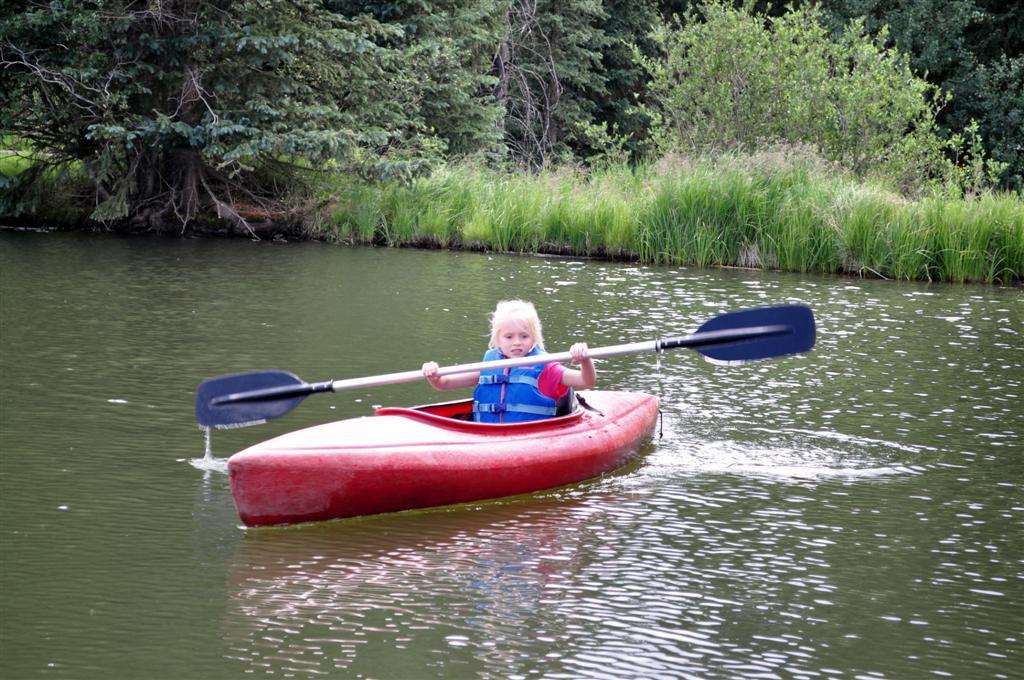 At our previous Tschetter reunion in 2010, I took many more photos of wildflowers. For some reason this is the only one I have of this past reunion.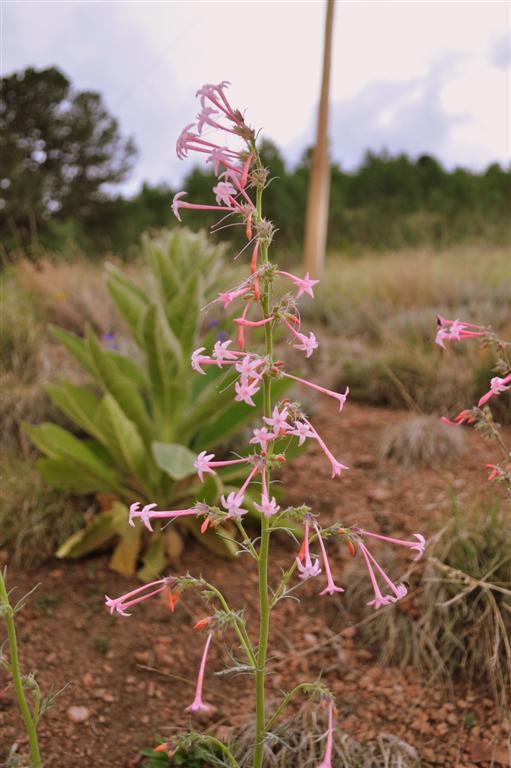 Of course, we worked in quite a number of Dutch Blitz games as well as some scrabble games with Grandpa.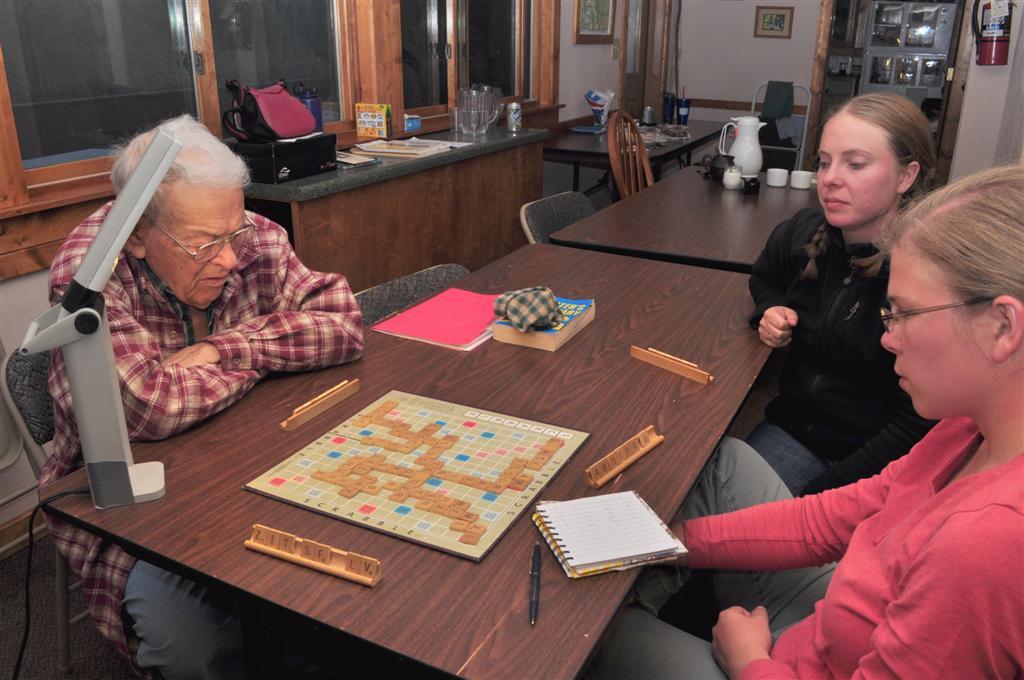 We finished two puzzles too, which I always enjoy doing — I never do it at home (as in adult puzzles, the ones I do with the kids at home don't really count!), so puzzle building on holiday is always a treat for me.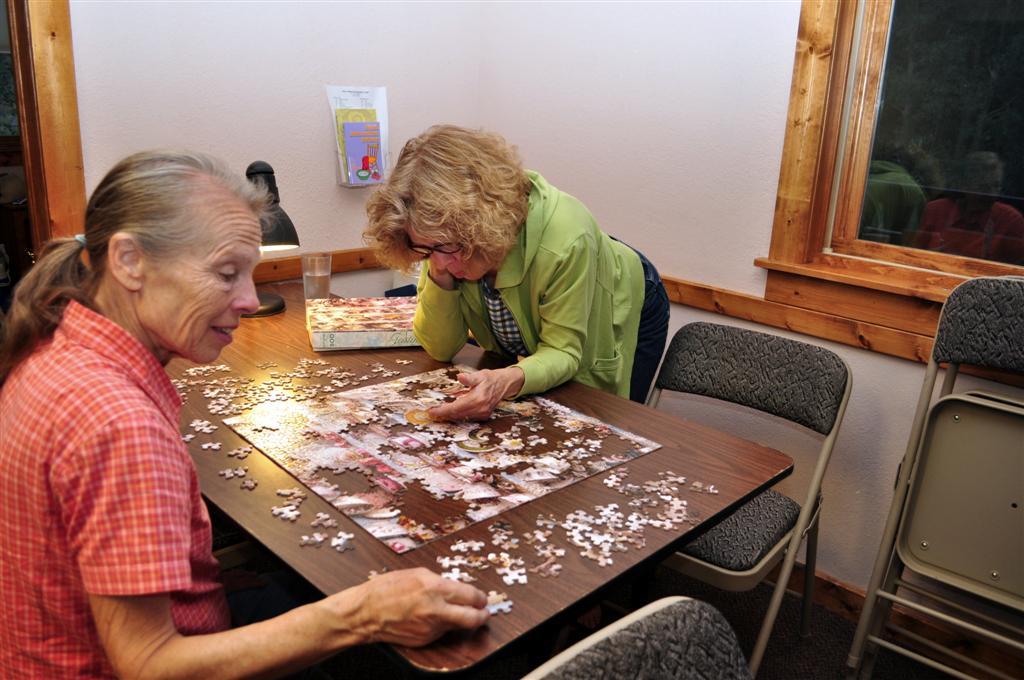 One morning Ben had to get up at 5am to go hike Pike's Peak with Hannah, Eva and Aunt Marti, and then I couldn't get back to sleep, so I went outside to the little hill out the back of our chalet where there was an outdoor worship area. I was hoping to catch some sunrise photos, but the sun didn't quite rise where I hoped it would. I still got some nice shots, though and had fun trying some different things. It was also a rather marvelous place (and time!) for being alone and for prayer.