We had a rather stressful start to our roadtrip. I was overly optimistic (or foolish?) and hoped that everything might just fit into 6 suitcases plus a bunch of little bits and pieces. My reasoning for this was that I couldn't see us parting with much more — I only kept the things I really wanted to and had gotten rid of more than felt comfortable. So, I was being overly optimistic and also very worried. Ha!
Thursday morning came (did someone secretly delete a week out of the calendar?!) and we packed up the last bits, I cleaned the last things that needed cleaning, and everything got moved into the front room. Right about the time we got to this point in the proceedings, I get a call from the people who were going to move in after us. I had told them that they could move in mid-afternoon when we'd left, and here they were calling me right around noon telling me how they had hired a U-Haul truck and were paying a guy by the hour, and could they please come now because they didn't want to keep paying him more than they needed to? I had lived in New York long enough to be able to firmly say they couldn't get in until the landlord had inspected the property, but I was too flustered to tell them to forget about it!
I forgot to mention that they had a friend turn up a bit early who was going to help them move in, and he was sitting there on the rowhouse steps looking at Ben trying to squeeze in all our belongings into the rental car. He personified Hipster — Converse type sneakers with socks pulled up, too-short shorts, a snug T-shirt, and the most ridiculous green round sunglasses. He was trying to be helpful and carry some things out, but by this time we had done most of that ourselves already. He made helpful comments such as, "How do you plan to get all that stuff into the car?" I think he's probably a pretty nice guy, but right at that moment all we wanted him to do was evaporate.
So about 15 minutes after the phone call, his friends turn up with their U-Haul truck, and they sit there, double-parked, right behind our car. Just watching. I should have charged them $5 a ticket for watching the show or something. :-)
After a while of trying different ways of arranging our luggage, we came to the conclusion that we were not going to fit all the things we hoped to. So out came the kids' toy and book suitcase, and about half its contents was left on the side of the road. Along with the stroller. And my nice white table cloth, an empty suitcase, and all our towels, and a bag full of foodstuffs I had hoped to take. We must have made quite the comic sight there on the side of the road! I sure hope those things made some other people happy (instead of going in the trash!), because the toys and books we had left at the end were good ones. The kids still have some toys and books for the trip (don't feel too sorry for them!), and then we could fit everything in. But only just. The space between the girls in the back seat was stacked up to the ceiling of the car, I had a box of books by my feet that we were taking to the Snoeks' in Connecticut who had offered to take some things back with them when Ron goes for business trips. It was a bit ridiculous, and I'm sure we looked funny! If I had any presence of mind, I would have taken a photo for you to chuckle over.
Around this time the people got tired of sitting in the truck watching our little show and asked if they could start moving things in. I firmly told them not until the landlord came. So they waited a little while, then came over again and asked if they could move things into the backyard, so then their things would at least be coming out of the truck. By this point I was not at a point to argue anymore and just said whatever, go ahead.
Finally the landlord came to inspect the place and it all worked out fine and we got our hefty deposit back, and we got in the car for the trip. We first grabbed some lunch at McDonald's, dropped our modem off at the phone company and then headed off on a trip that was supposed to take an hour and a half.
We got to see some nice scenery and a nice view of our beloved Brooklyn Bridge on the way out from an angle we hadn't experienced before.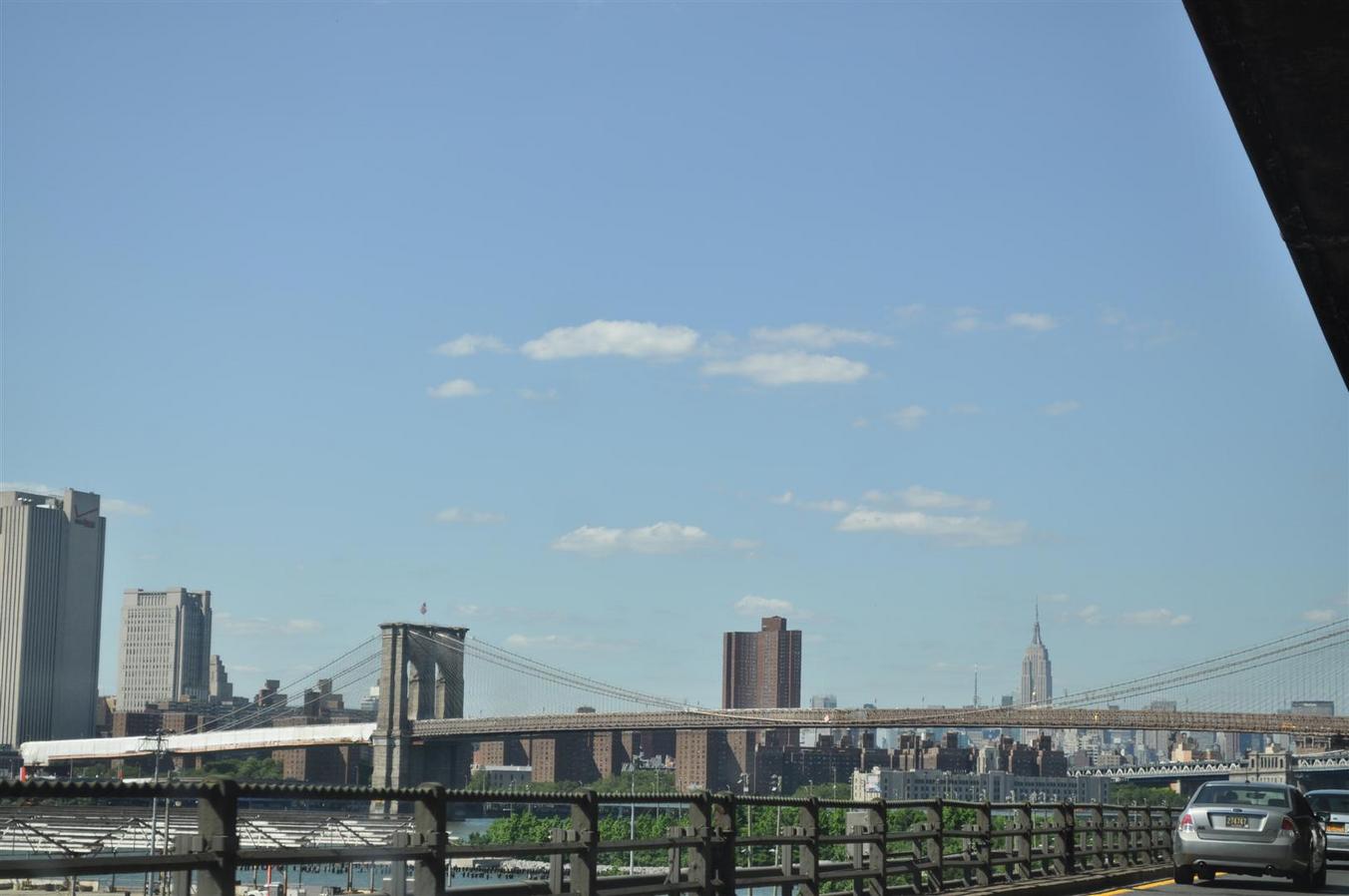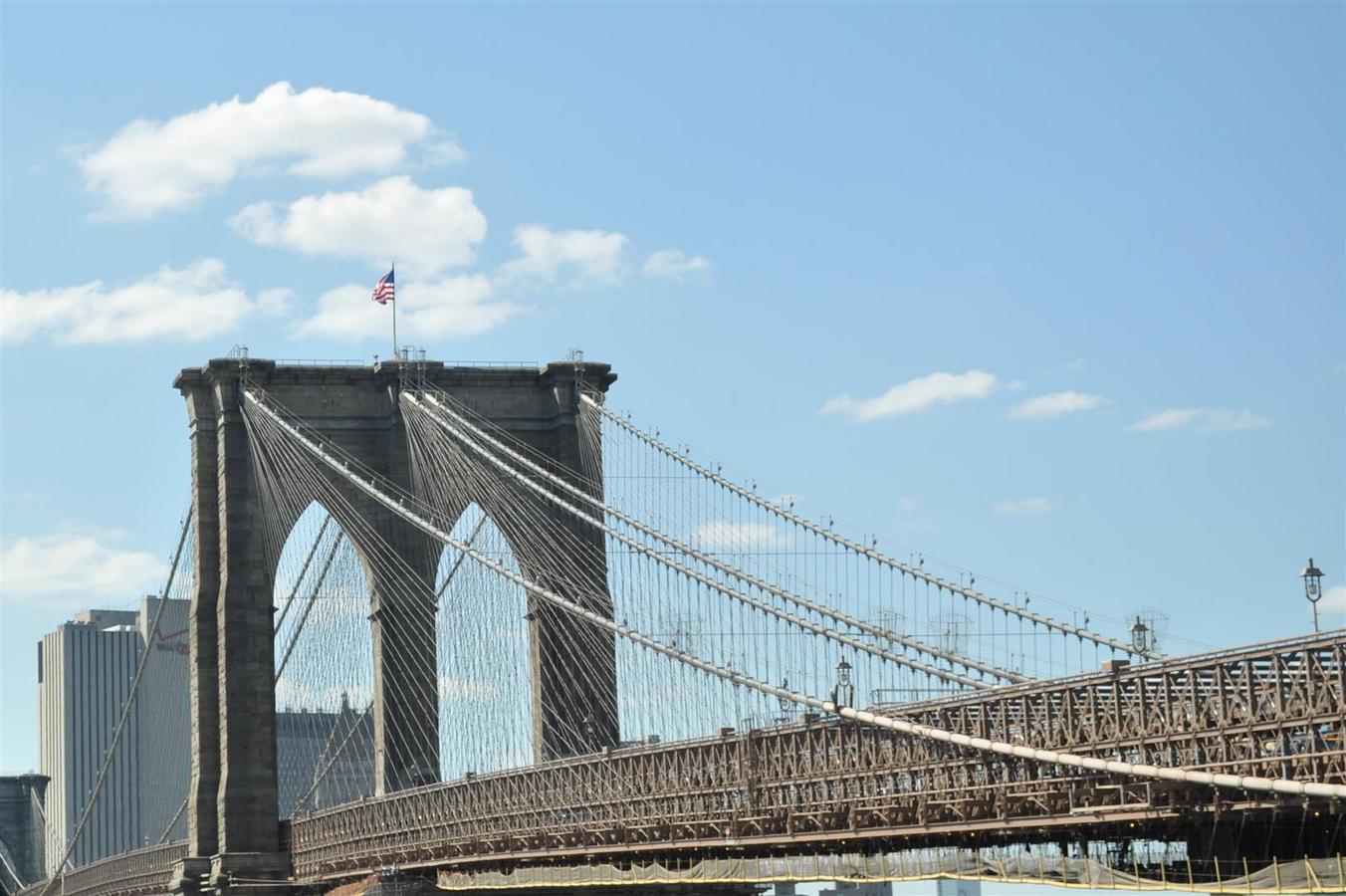 I said the trip was supposed to take an hour and a half — it took three, thanks to New York traffic. But we got there, and it was great to see Ron and Judy again. They are such a great, down-to-earth and hospitable couple, being in their home calmed the frazzledness from the morning significantly.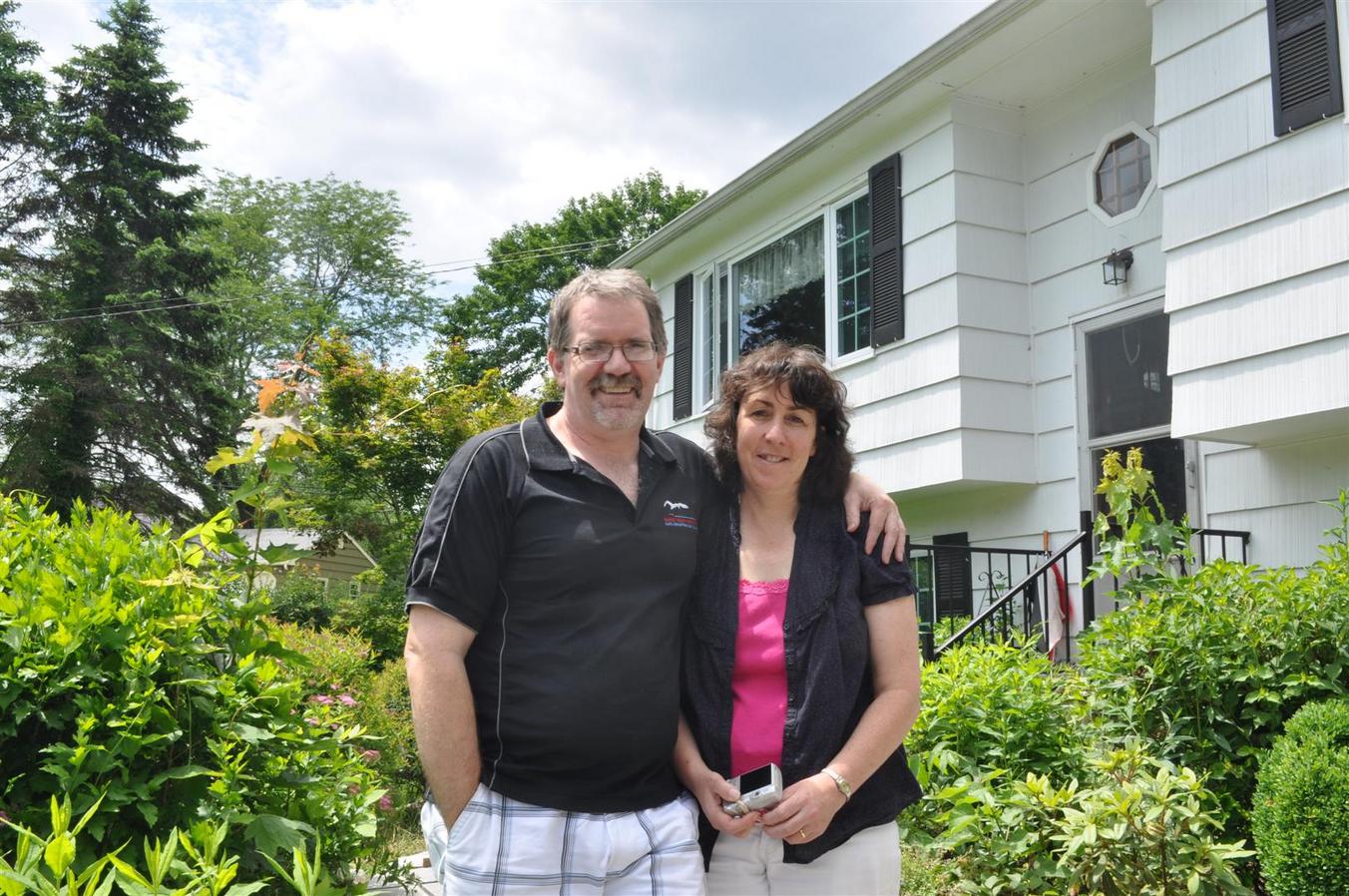 It turns out that Ron is travelling to New Zealand soon, and we twisted his arm to take a suitcase back for us. (Thanks Ron!) So, we left the box of books there that will come in drips and drabs over the next few years, and then we repacked a few things into a suitcase, and also got rid of a pile of stuff. That freed up some space, but things were still very tight in the car, despite us being down to the hoped for 4 suitcases.
How did this crazy family find a way to overcome all odds to travel more comfortably? Who did they meet up with next on their roadtrip? Stay tuned for the next instalment of The Epic Roadtrip, coming to you (hopefully) soon!