I recently had the fun experience of going to a book signing. It was fun, because I got to head out by myself for an evening, and fun because I got to meet someone semi-famous. I say semi-famous because if you don't frequent food blogs or watch food shows on TV, you've probably never heard of The Pioneer Woman. I've linked to a few of her recipes on my blog, and I've made quite a few of her recipes. They're all delicious.
Anyway, so I got to 'meet' Ree Drummond, aka The Pioneer Woman, at a book sigining in the Union Square Barnes and Noble, I got my recipe book signed, and I got photos to prove it!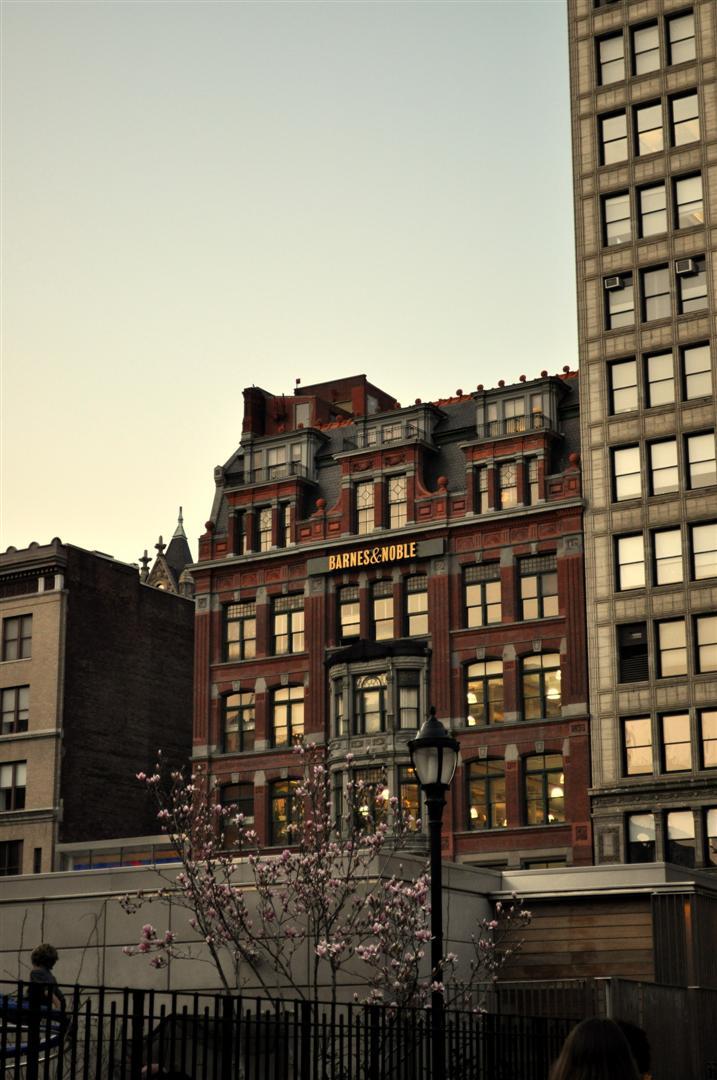 The Pioneer Woman, contemplative and in discussion with the person in line in front of me.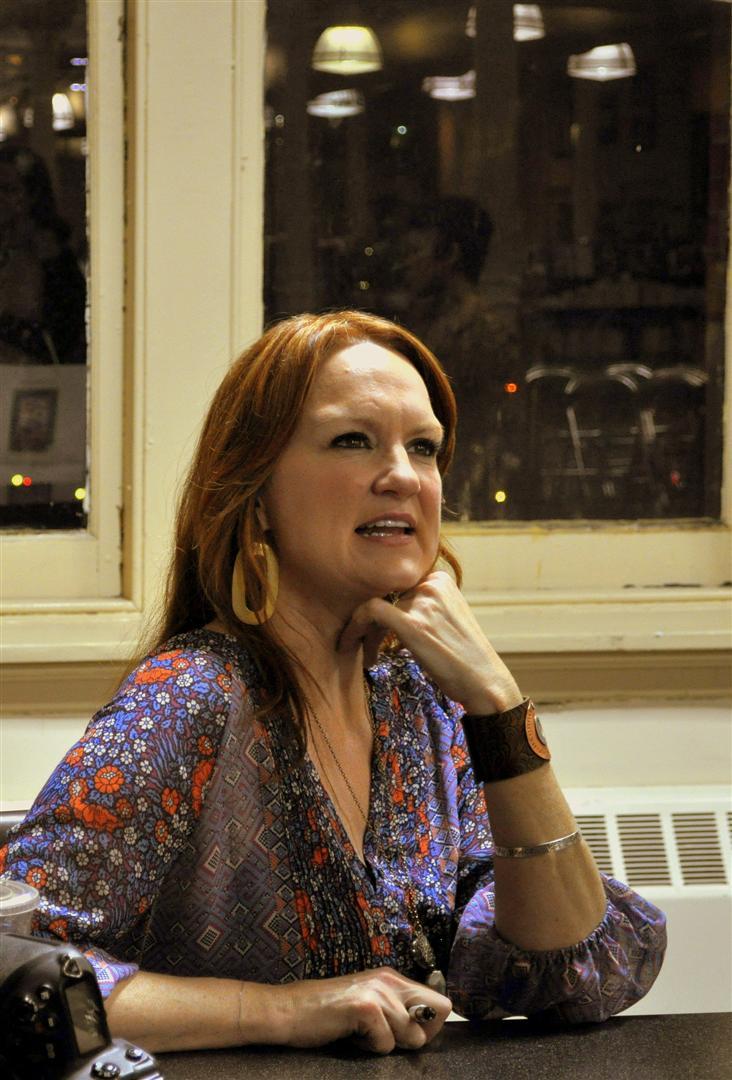 I find it hilarious that the book in the background is called "If Looks Could Kill", because in this photo it looks as if she's telling me my bag doesn't match my outfit or something.
In reality she was probably asking me about my accent.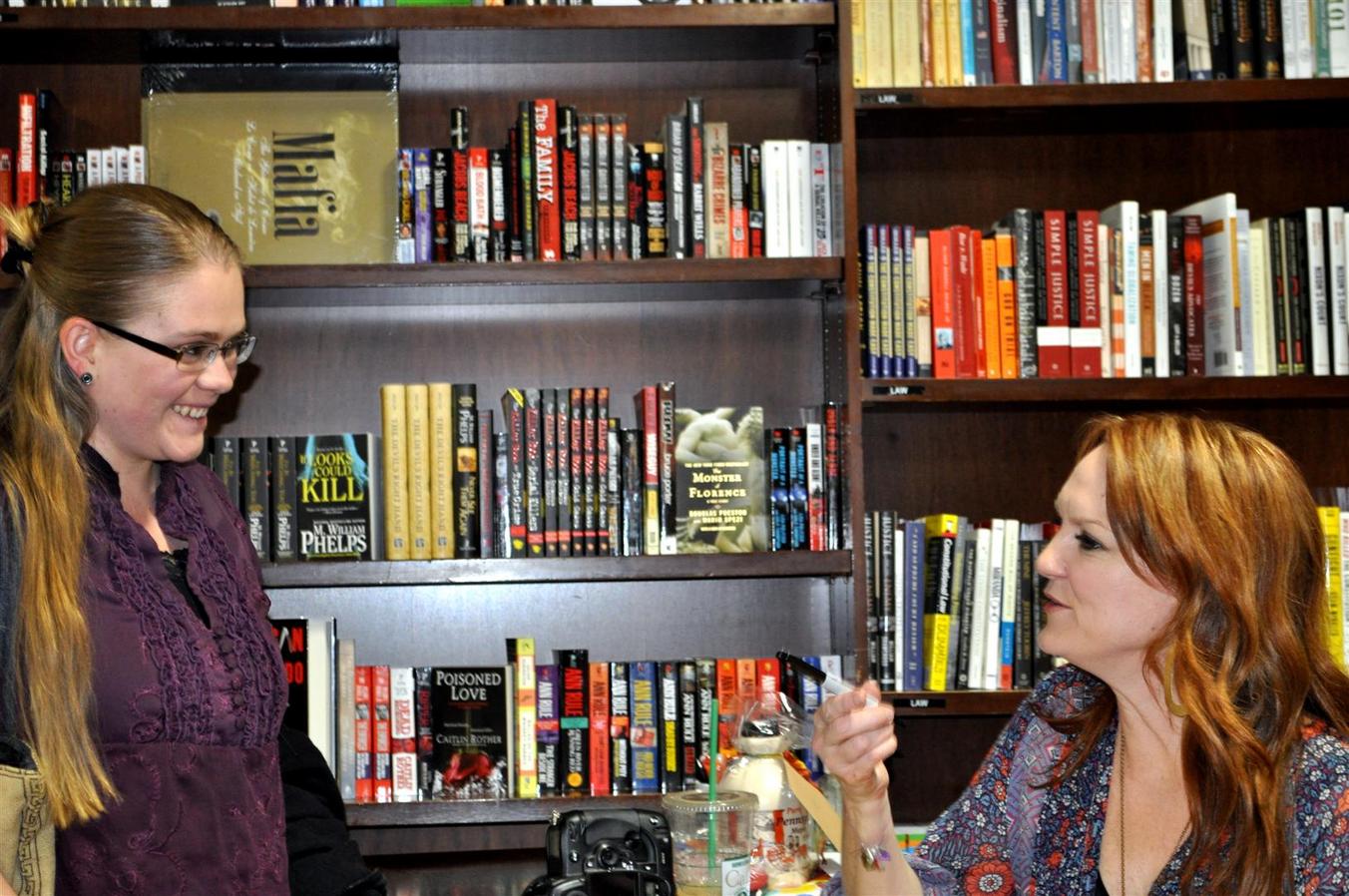 And you have to have a posed shot too. I look dopey in it — maybe because the thought 'would anyone notice if I just took her amazing camera and ran?' crossed my mind for a millisecond at that point.
She, on the other hand, is looking really good for someone who's just been signing about 300 people's books. Oh wait, that's why I'm looking dopey — I was towards the end of a loooong line of people and had read so much during my wait my eye got all lop-sided like that.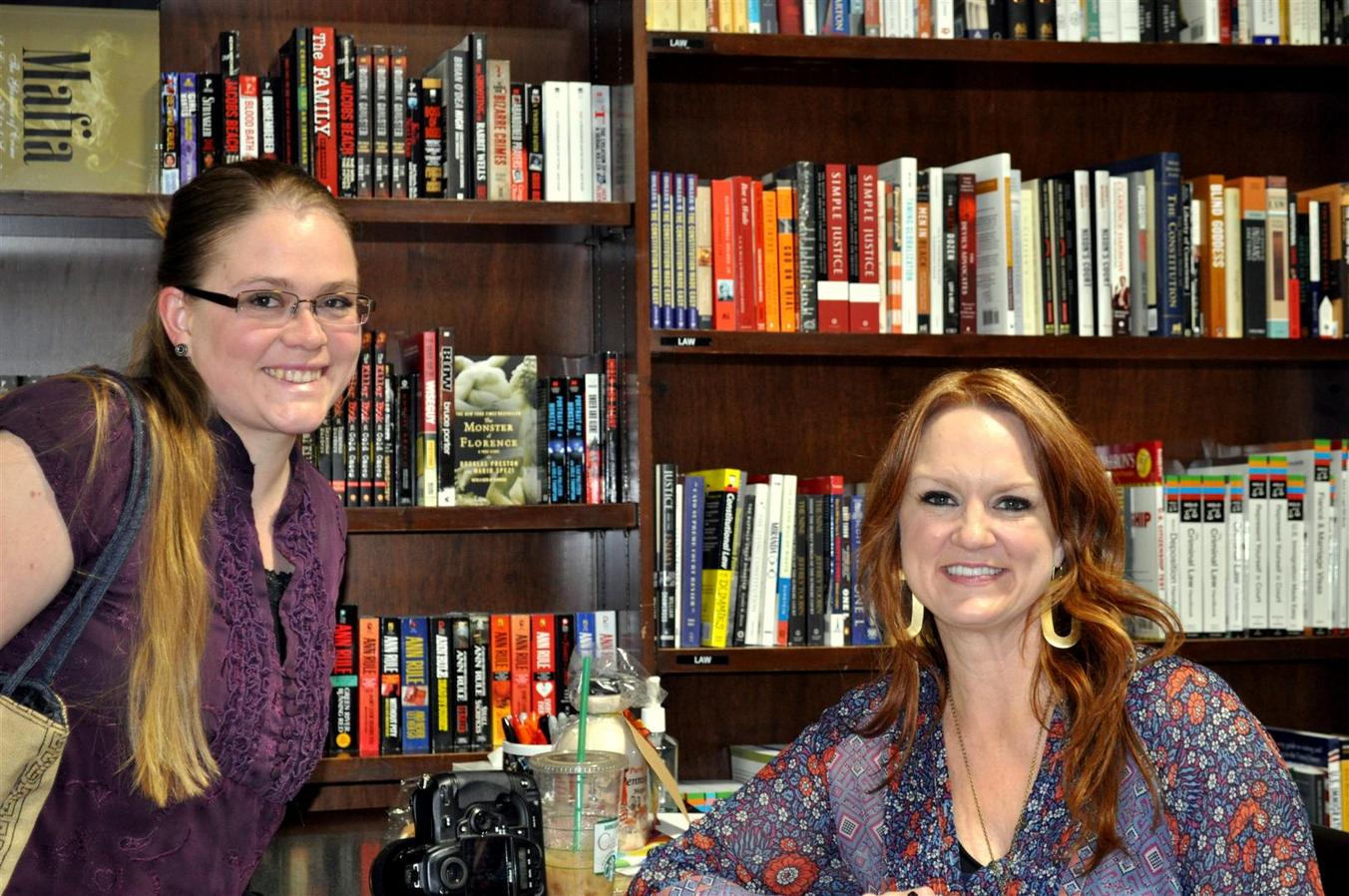 Yay! One of the perks of living in New York City is that you get to meet famous people, like, all the time, dude. Practically everyone is famous in NYC, or so my sister seems to think. So that means I'm famous too. Who wants my autograph?