Christmas feels like such a long time ago… but I really want to share these photos with you from our time with Jeremy's folks.
We took the bus to Philadelphia from where Jeremy picked us up and drove us out to his parents' place.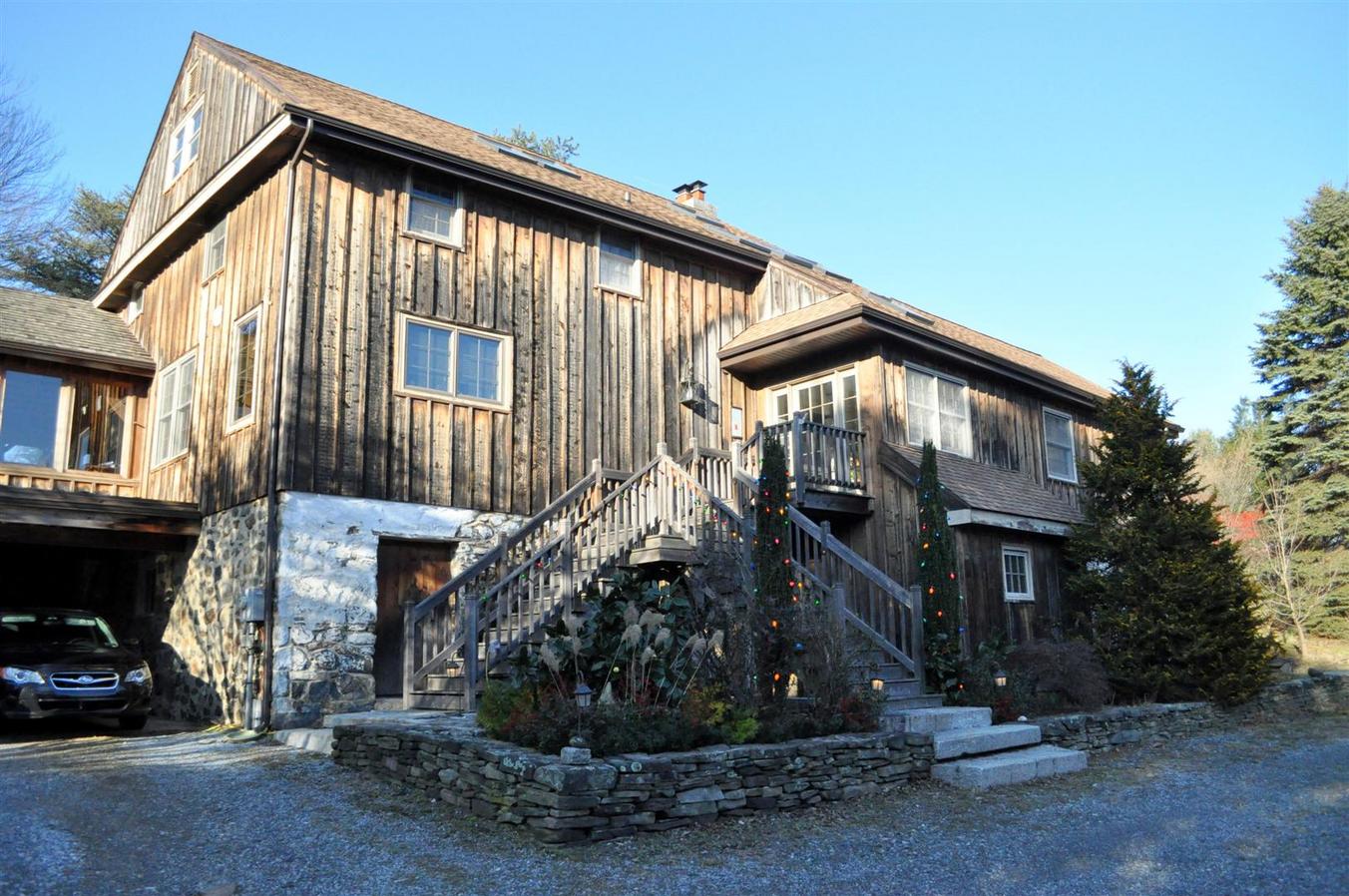 Steve and Hilary Eshelman are wonderful hosts and we had such a lovely time with them! (Thanks again, Steve and Hilary!)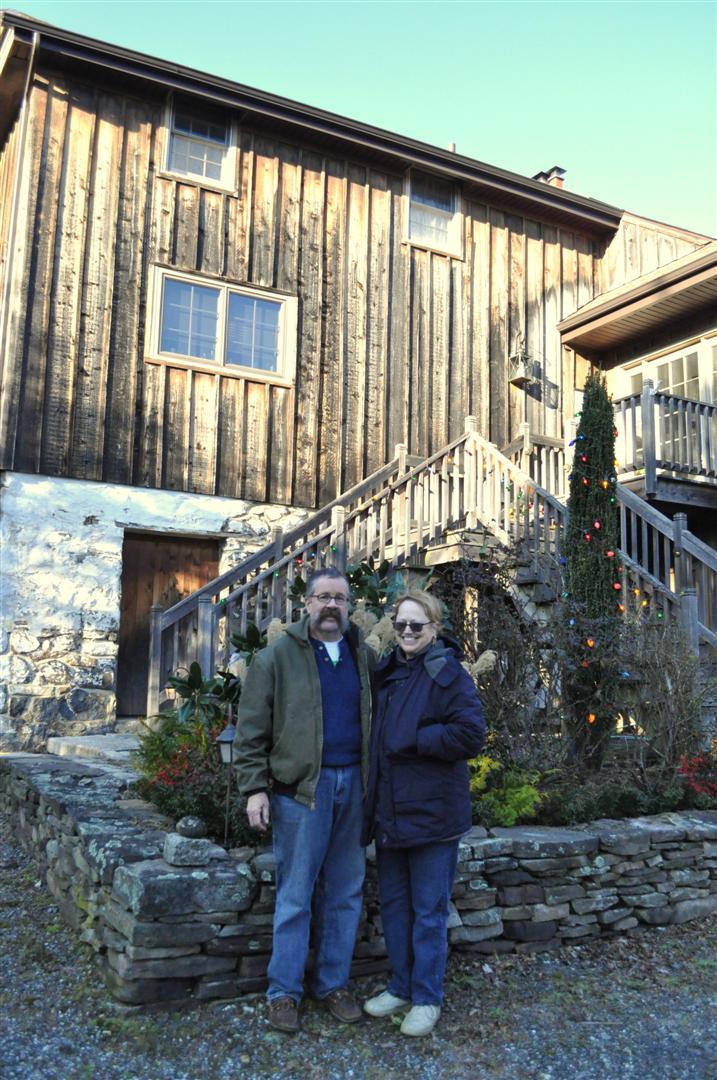 Look! A beautiful real tree!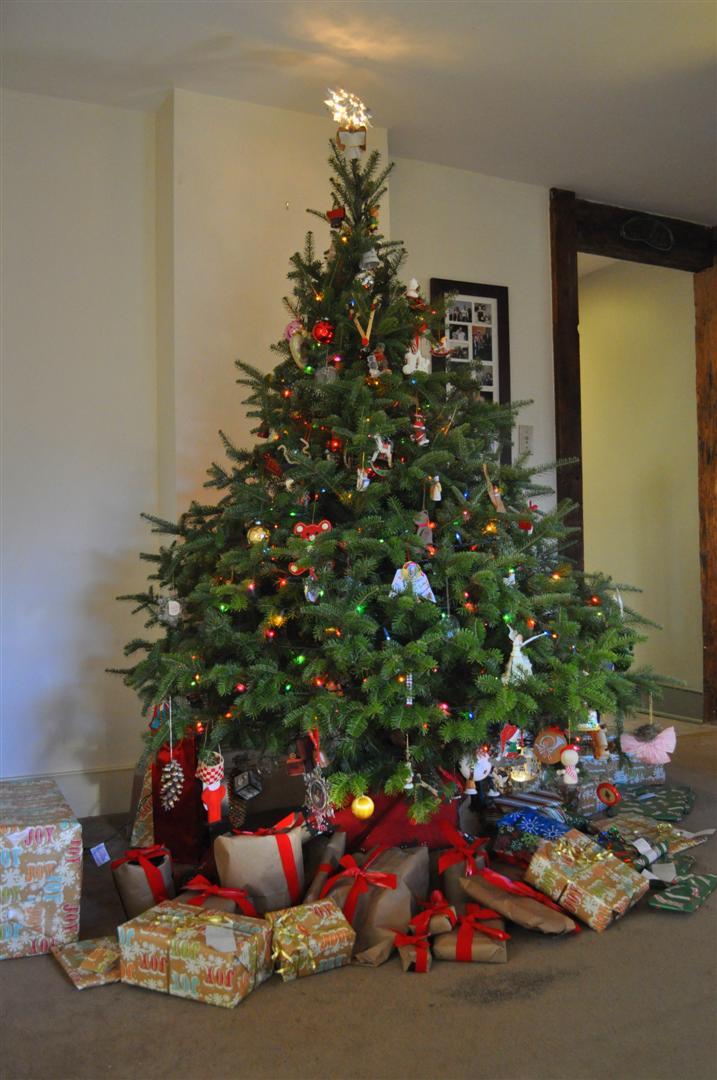 Hilary decorates the house in such a merry way for Christmas, and there were a whole army of these guys around!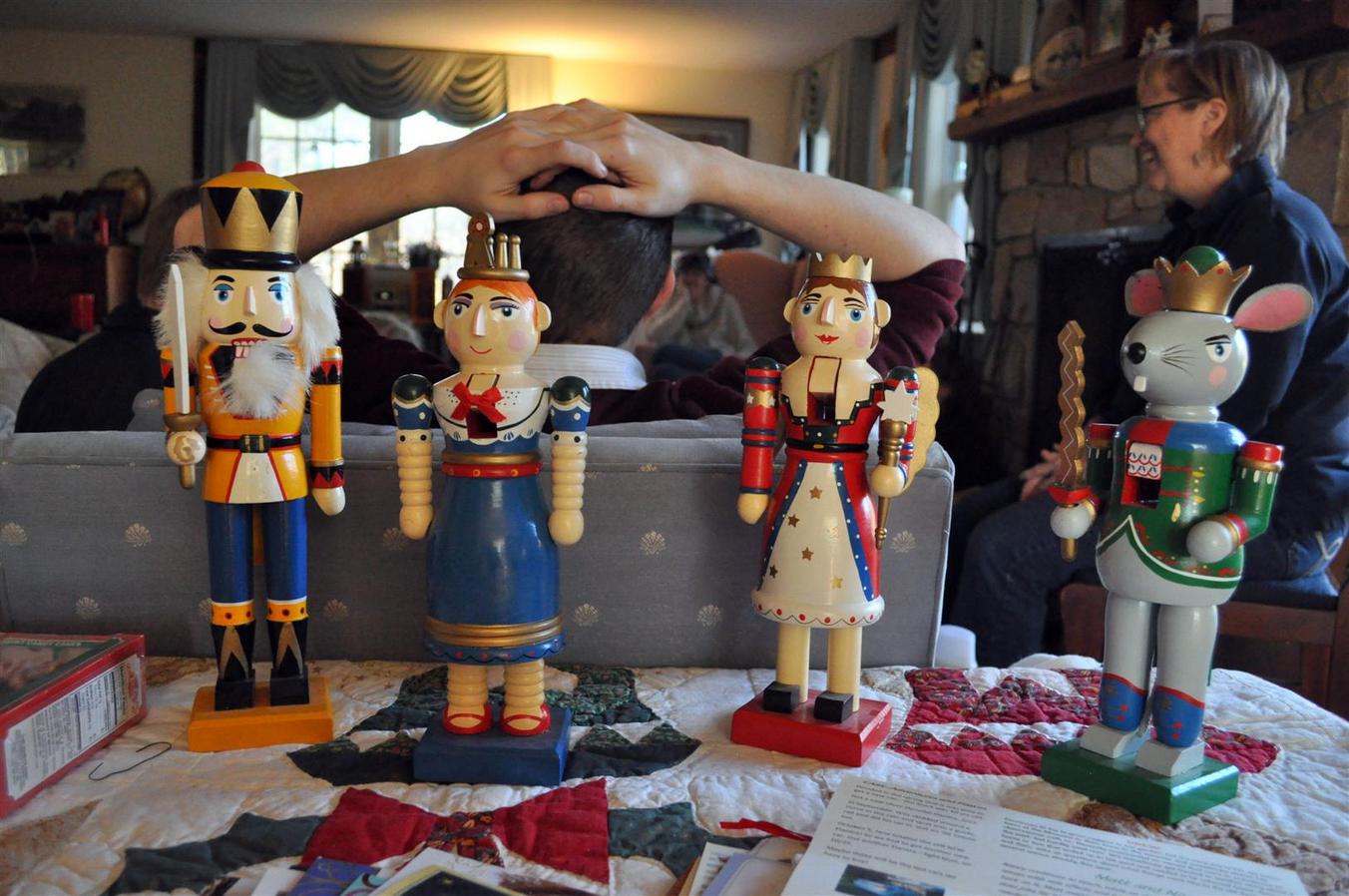 We got there on Saturday, Christmas eve, in the late morning and had a very relaxing time getting more acquainted with each other and having some near gut-splitting laughs. These are good quality people!
In the evening we attended church with them for the Christmas Eve service and then afterward joined in their tradition of after-the-children-are-in-bed stocking stuffing and drinking champagne in front of the open fire. We had a wonderful evening filled with good discussion and plenty of laughter and Jeremy even read us a Tolstoy short story.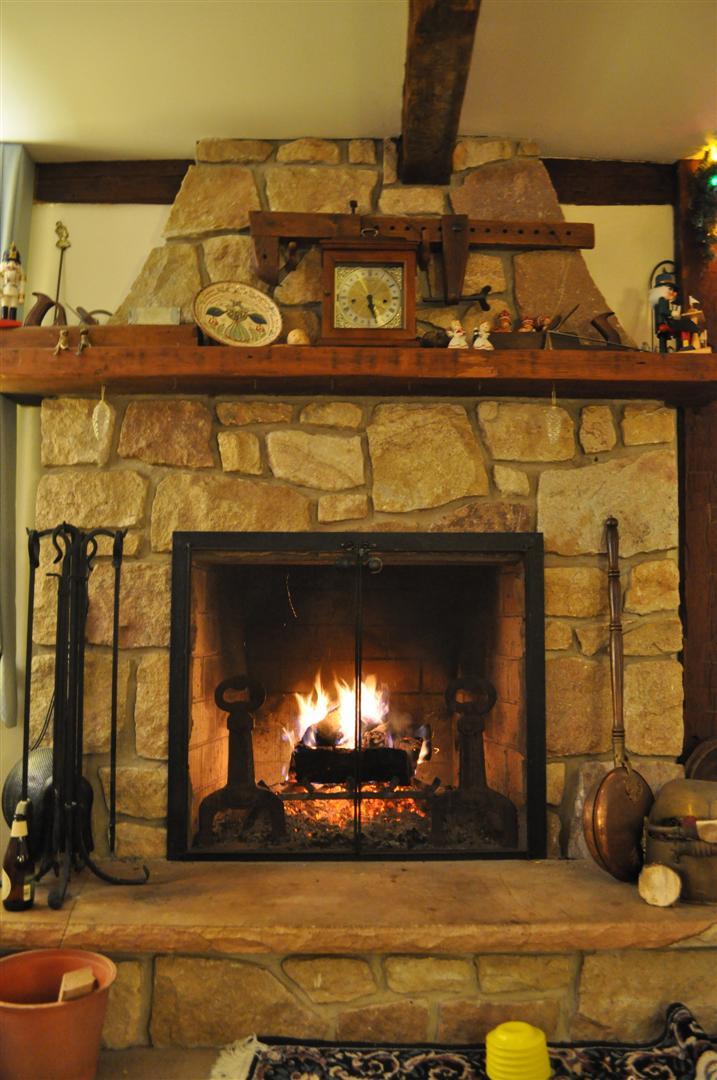 On Christmas morning we were treated to an amazing big breakfast and then enjoying our stocking gifts. Then it was church time, followed by the gifts from under the tree, enjoying them one by one.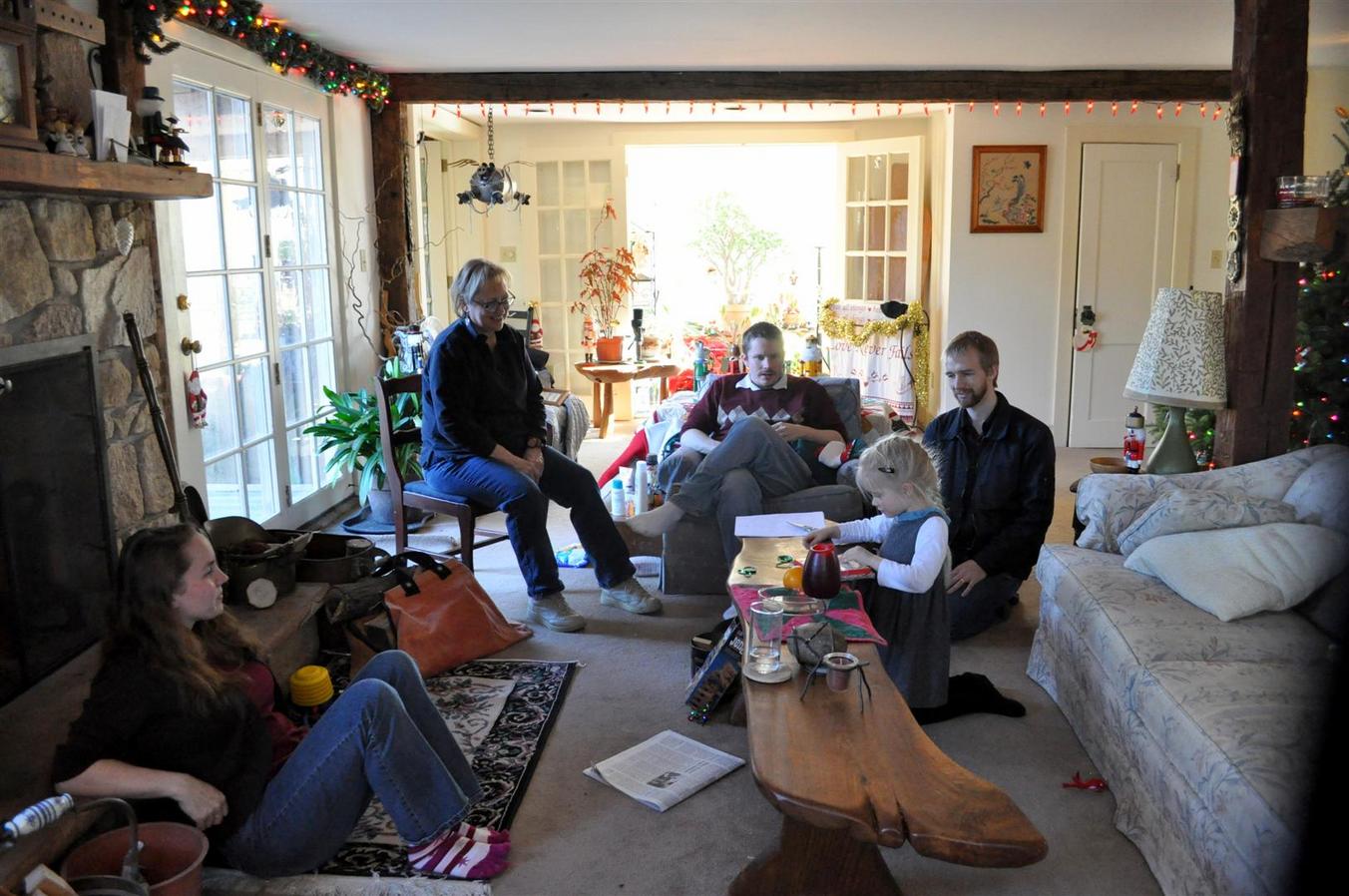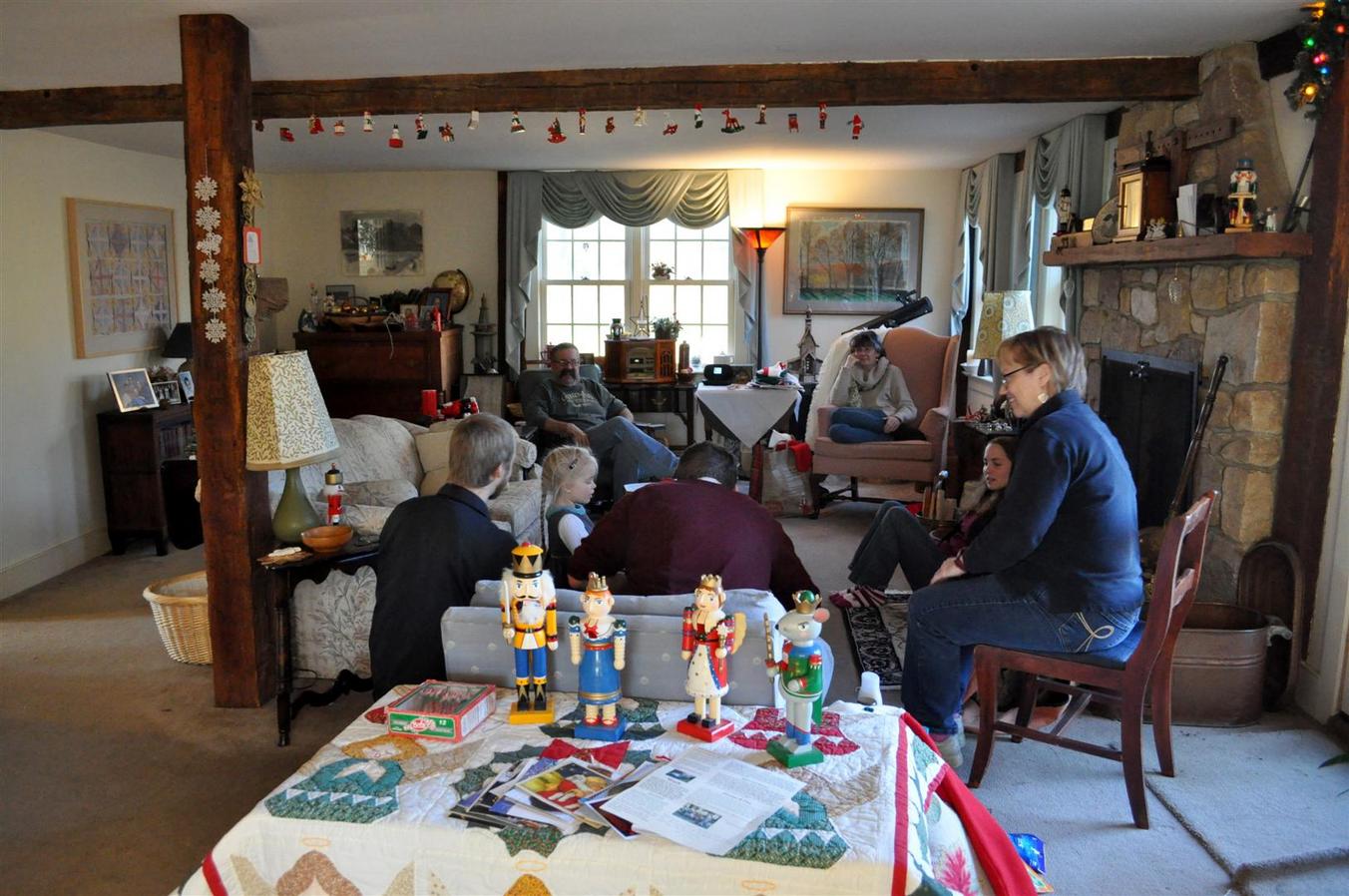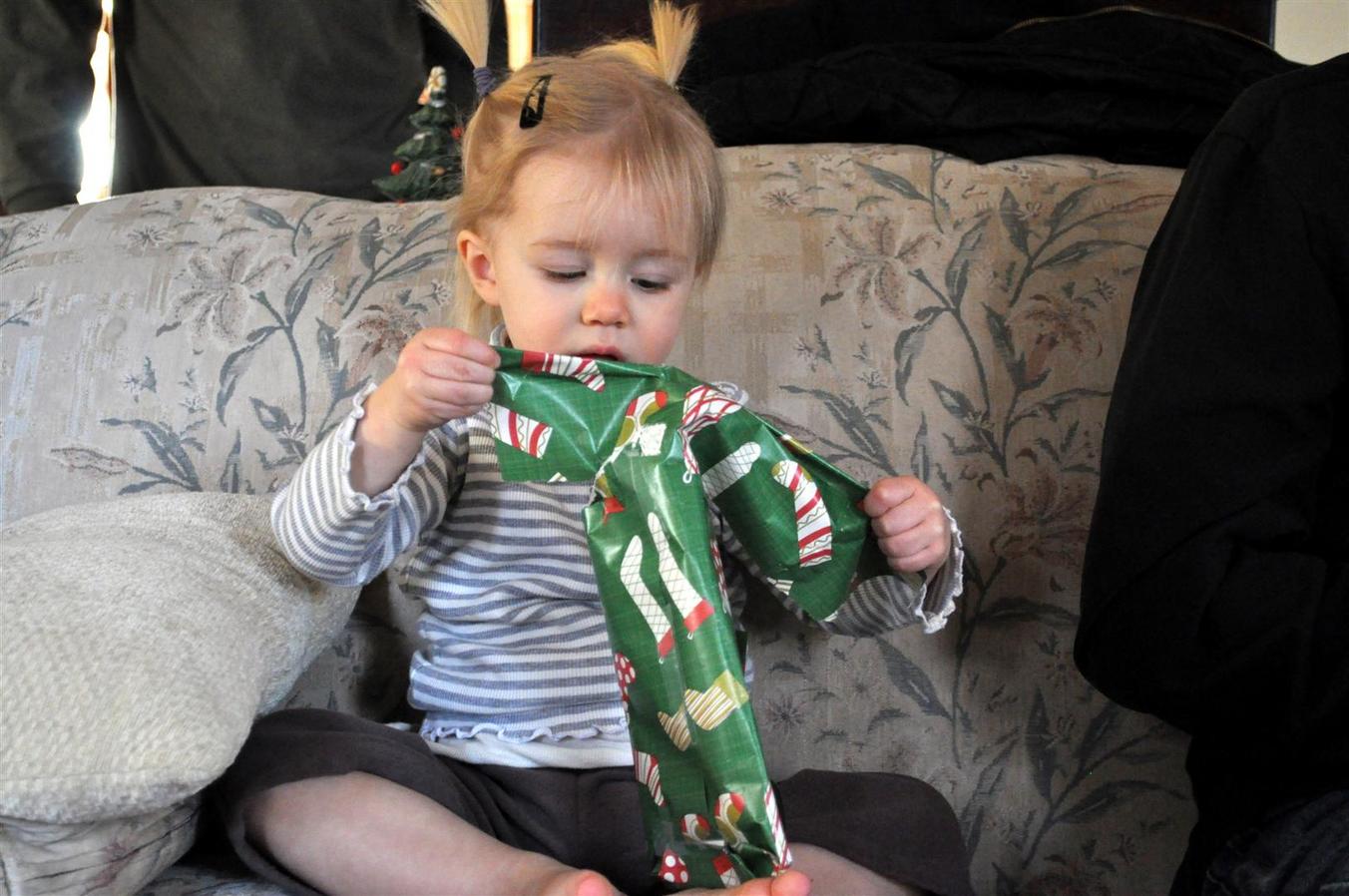 Marica and Ben reading one of her gifts.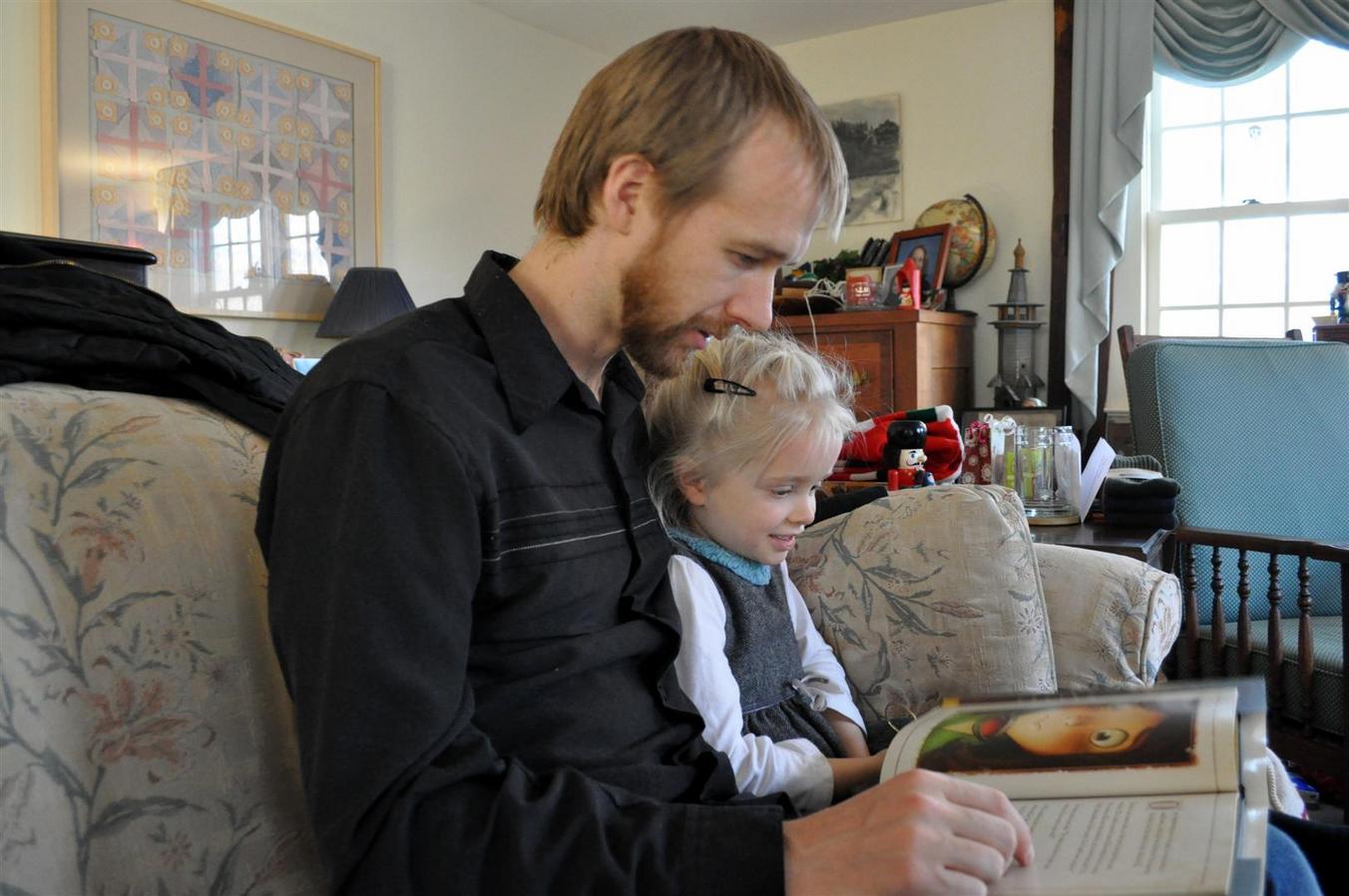 Sometime after all the presents were exchanged there had to be a skype call between the two lovebirds, of course!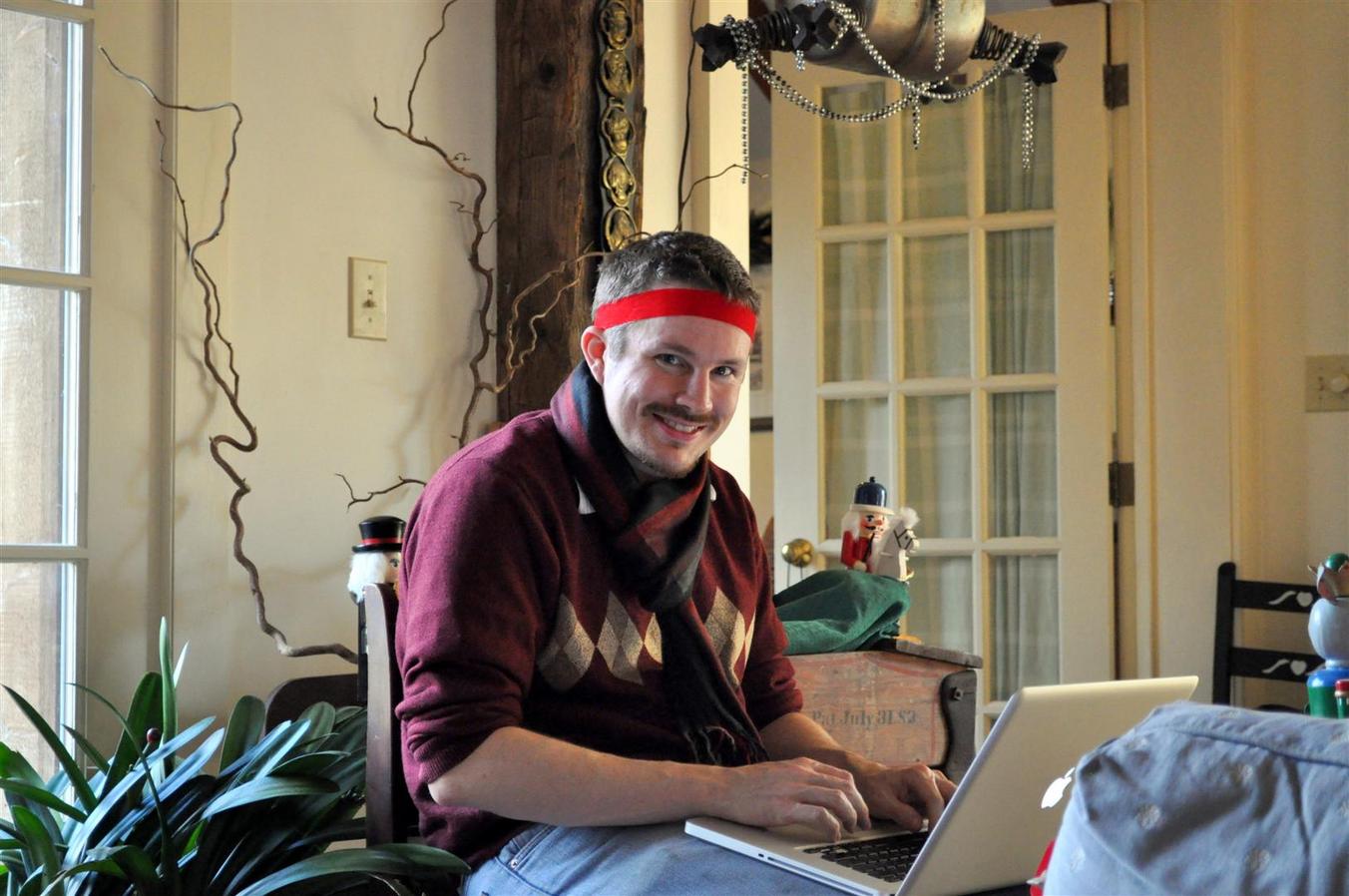 Another of Marica's presents.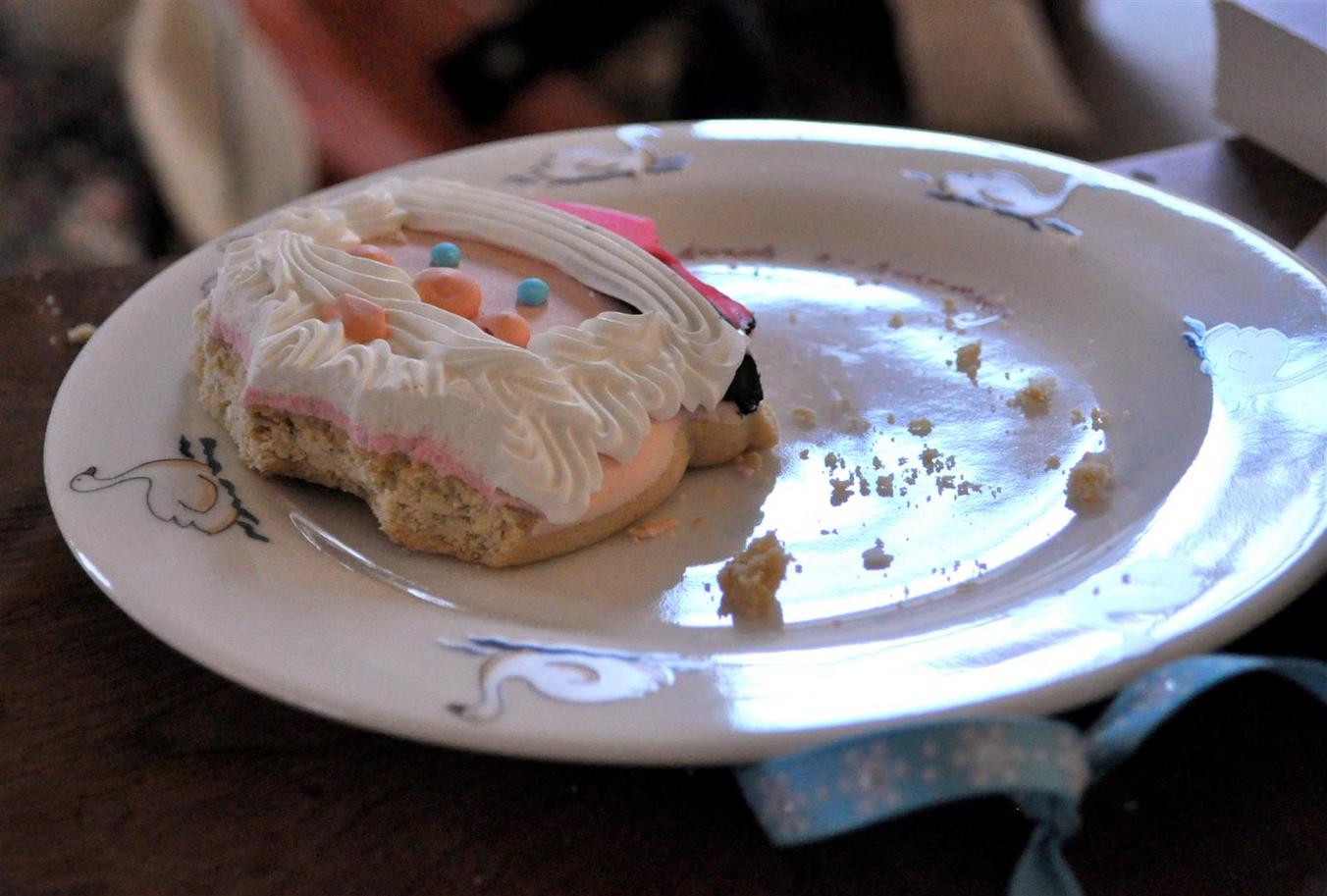 A fierce soldier with some nice bokeh in the background. I love Christmas light bokeh!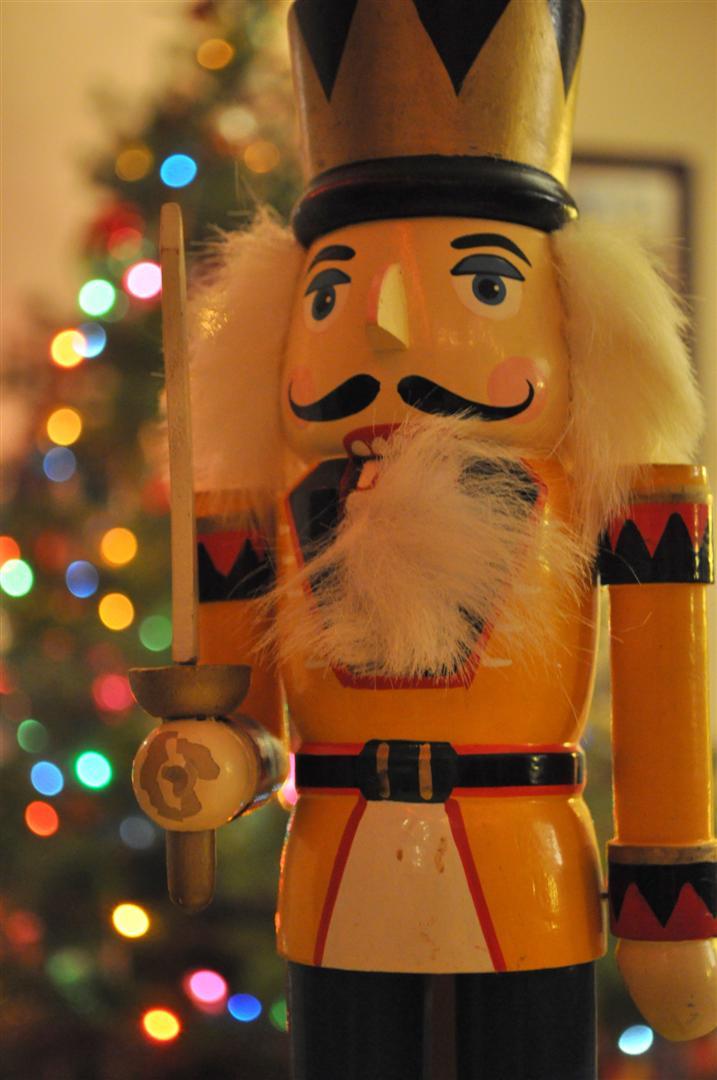 An ornament I made with the kids and some friends as gifts.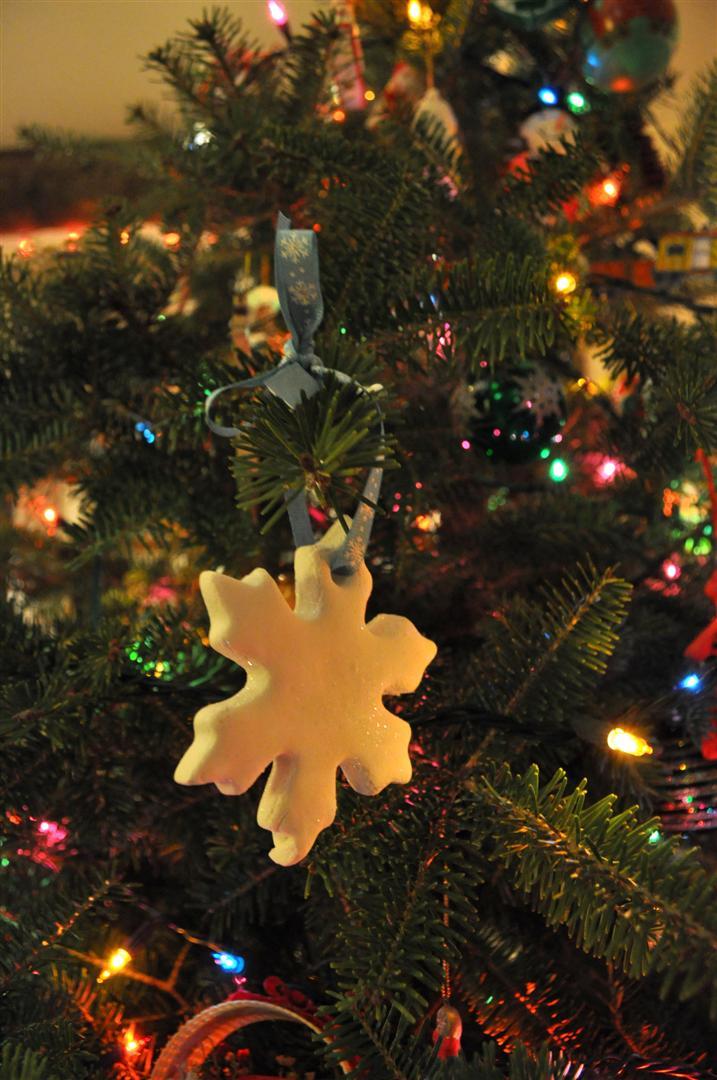 In the evening we had a delicious feast of roast beef, yorkshire pudding, green beans, glazed carrots and warm rolls, and yet more frivolity!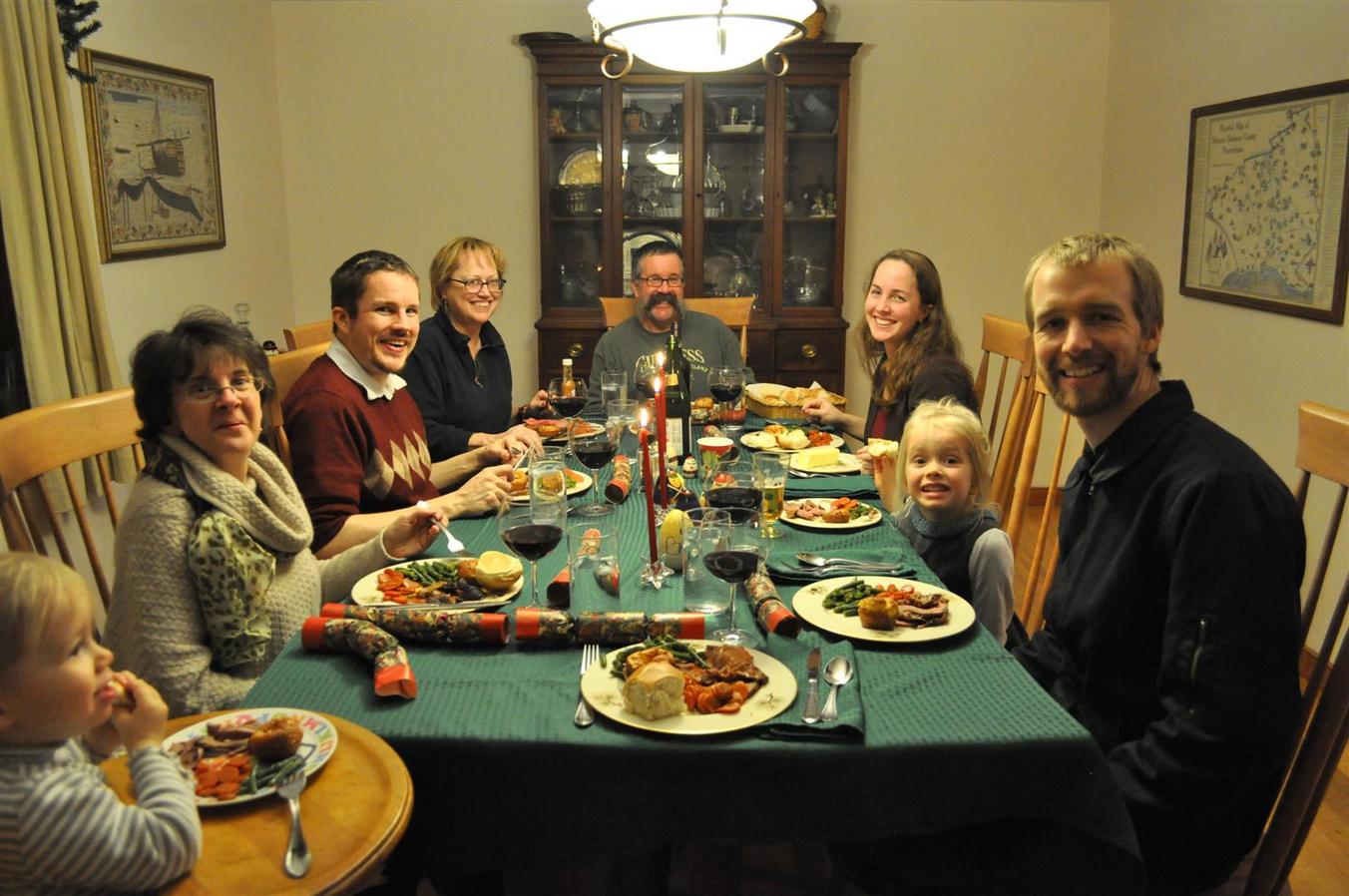 Yum! Let me just say that Hilary is one good cook!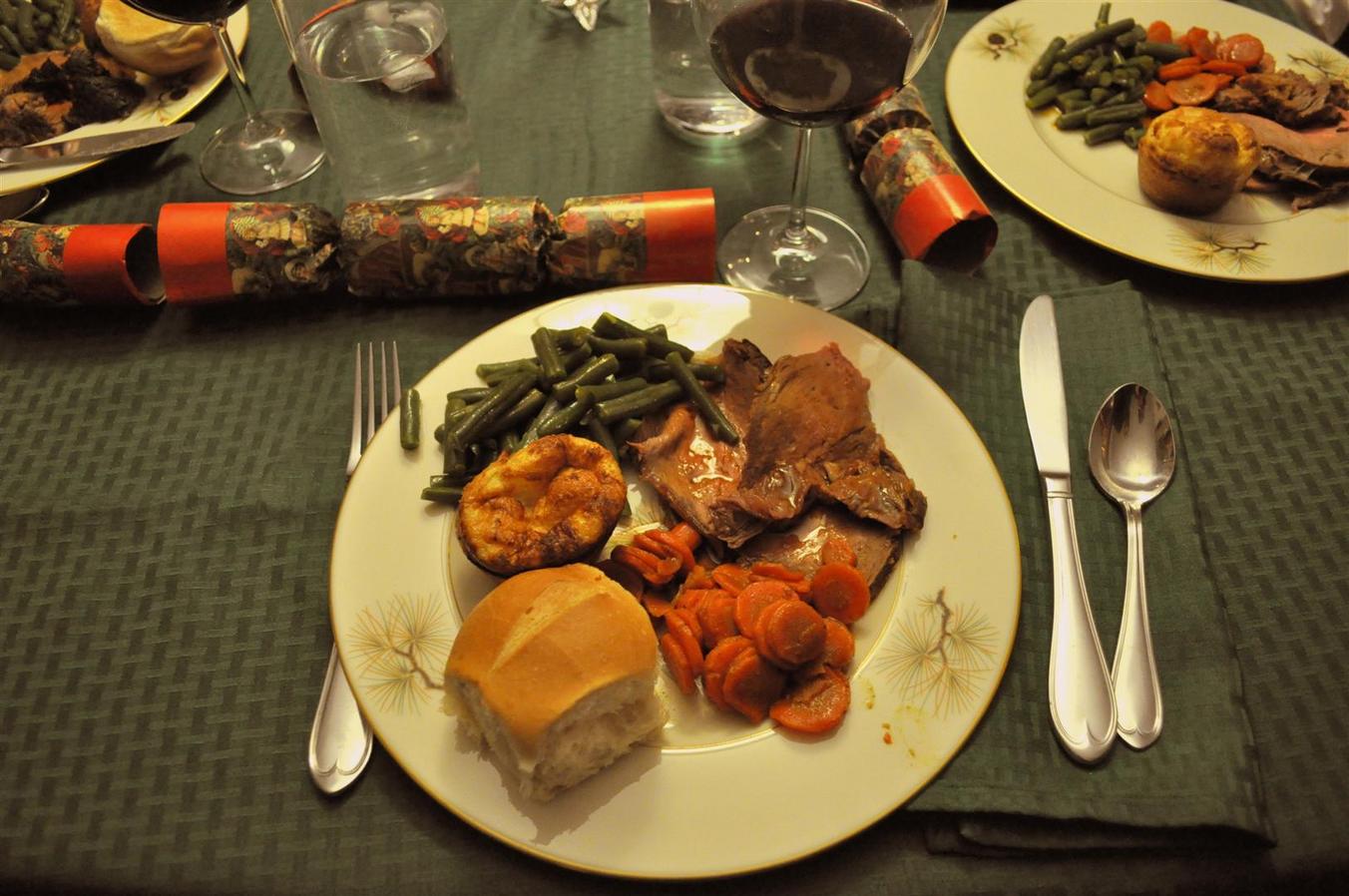 Proof that I actually was there too.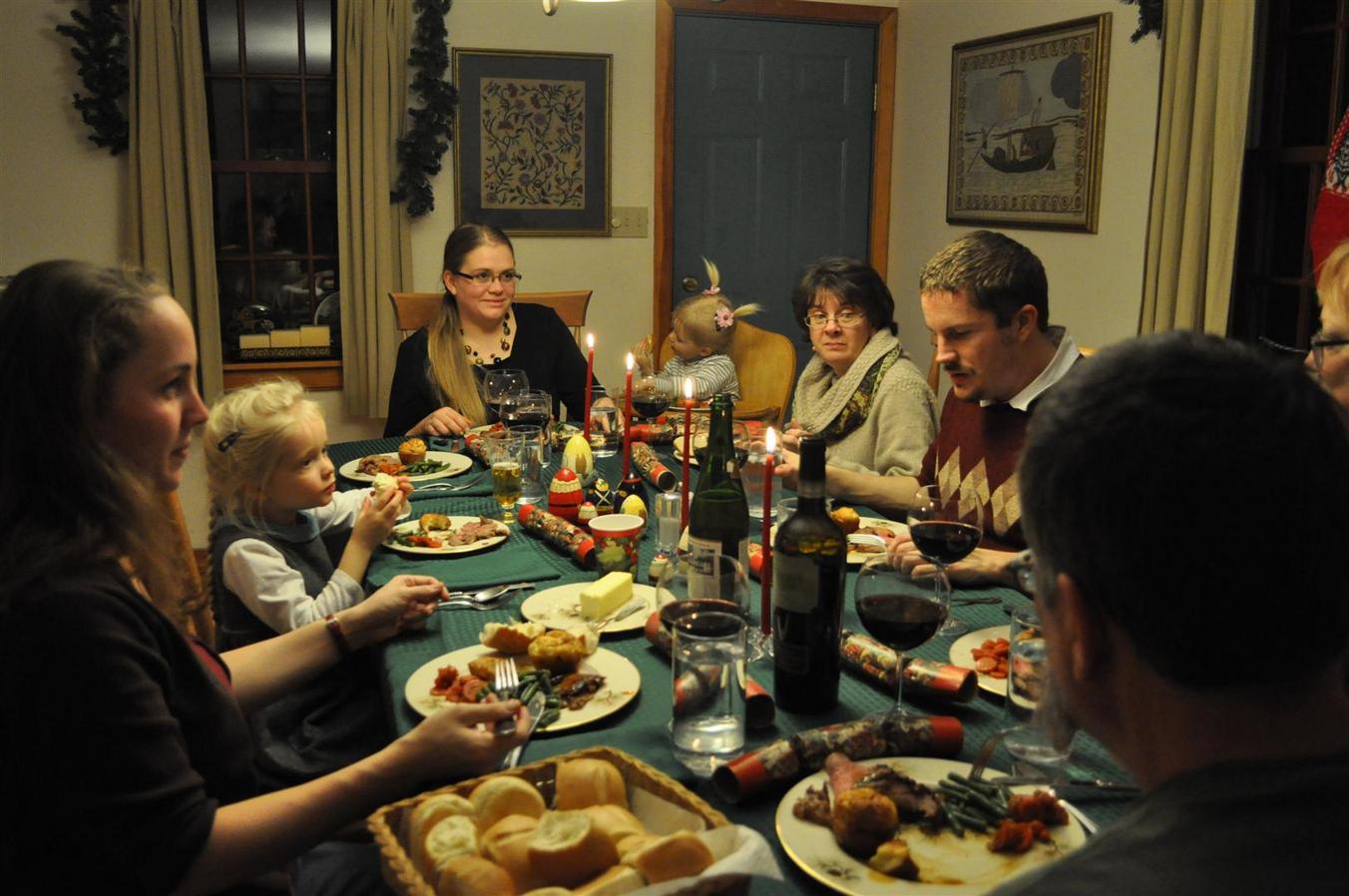 Dessert was a rather "difficult" affair — so many good choices!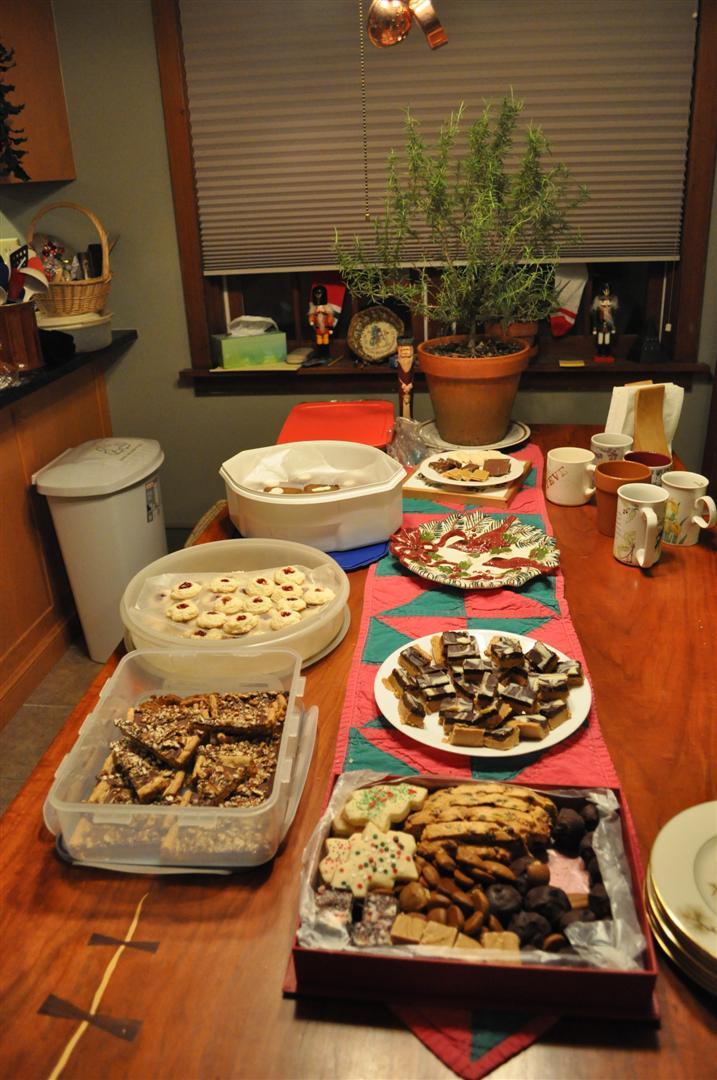 On boxing day we took the bus home again. We had a pretty much perfect trip there — the bus wasn't too crowded, it was on time and it took exactly 2 hours to get to Philadelphia. On the way back… taking into account the bus being 45 minutes late and terrible traffic getting back into New York… let's just say we left the Eshelmans' at 2.30pm and arrived home at 8.30pm.
On account of having to carry everything we took with us on the weekend on the subway and the bus, we tried to travel light and only took 1 present along each, and we had a nice little celebration the Tuesday night to enjoy the rest of our presents.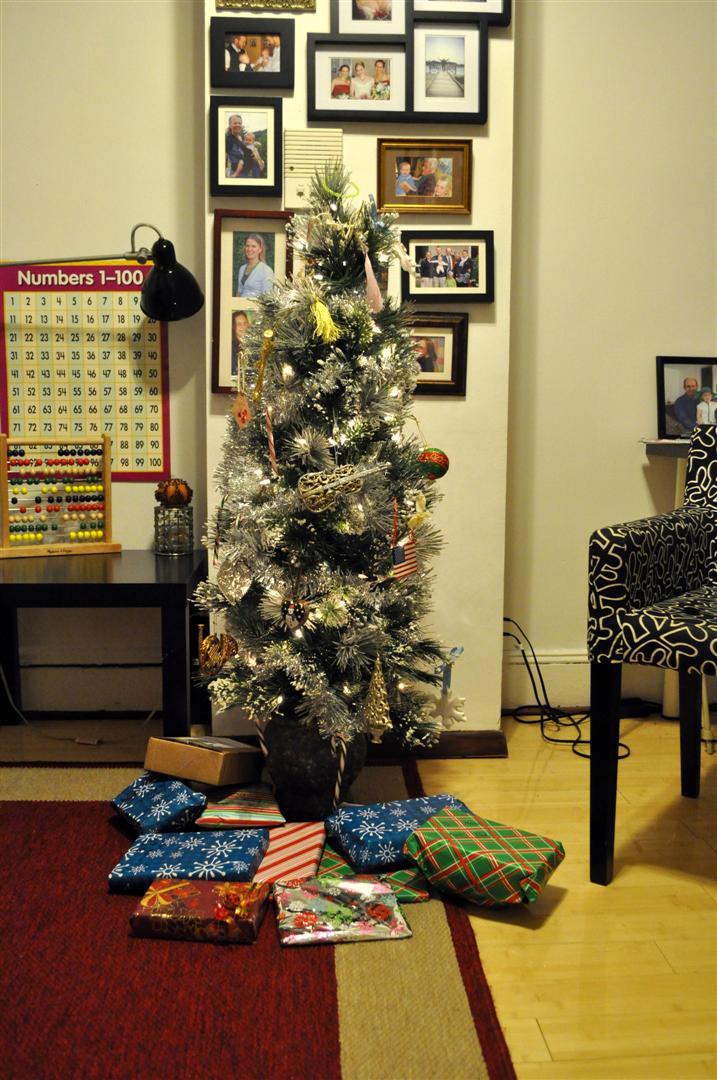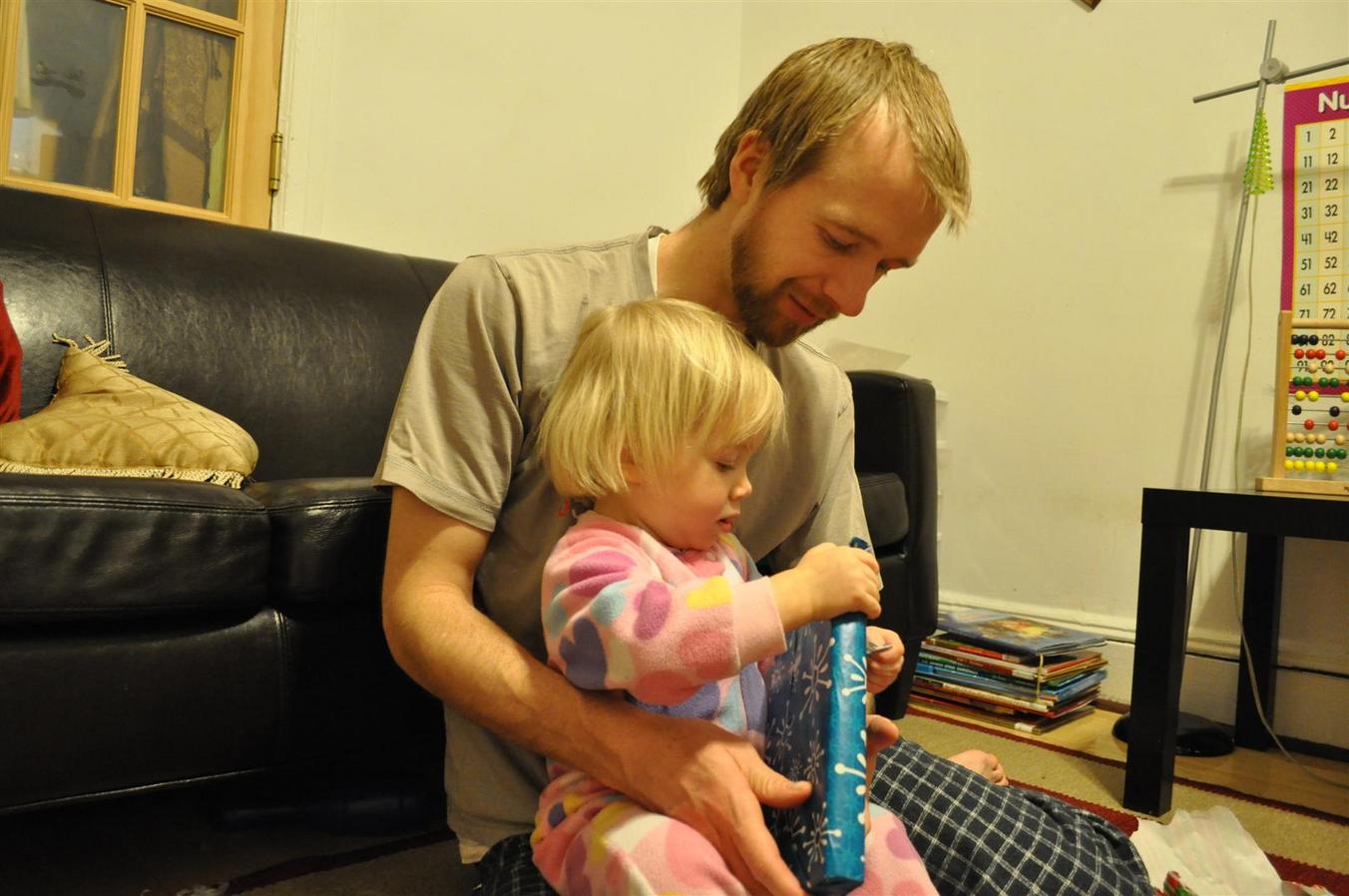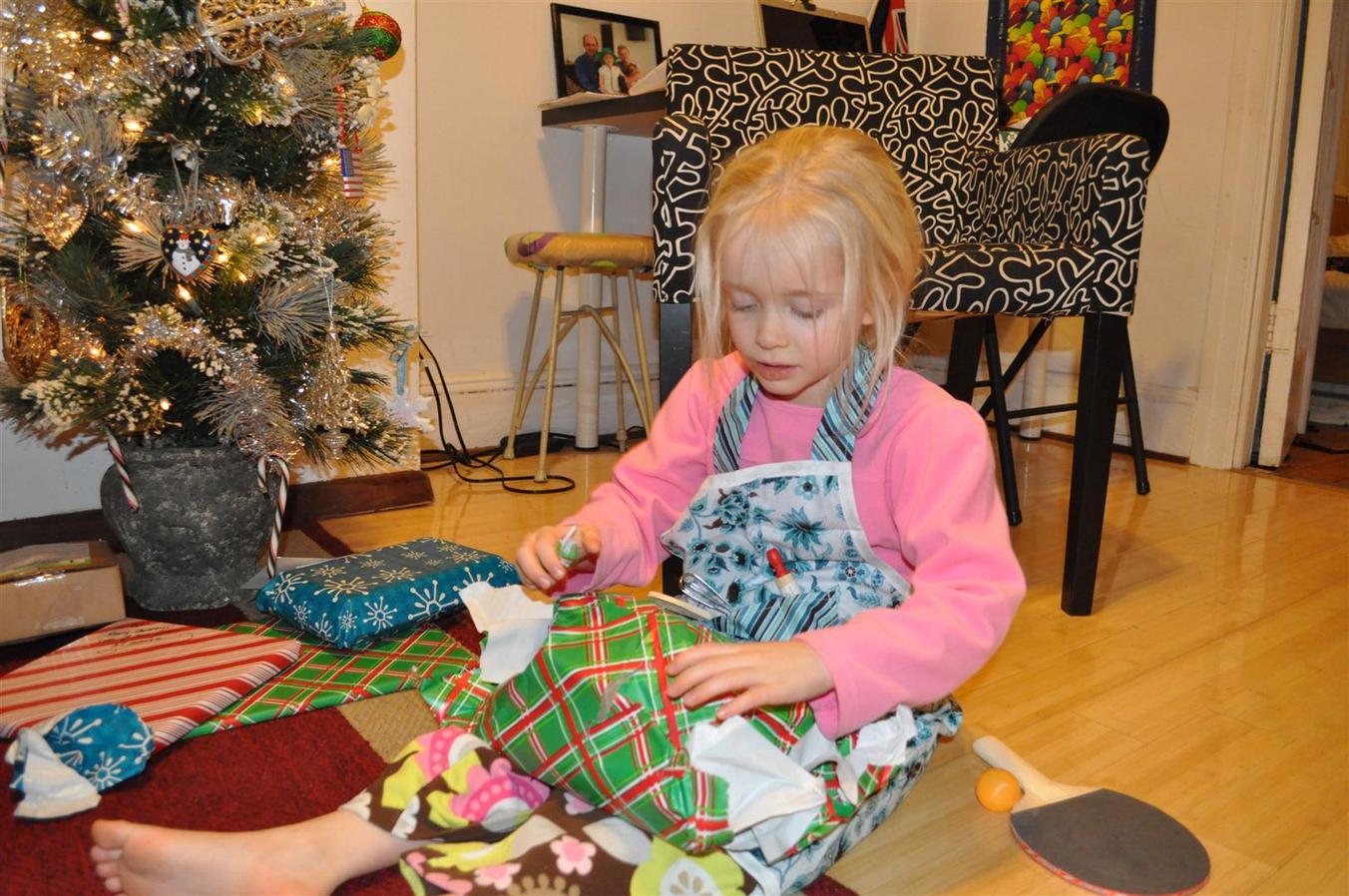 We had such a blessed Christmastime; we're so thankful!