On Wednesday evening the kids and I met Ben at work and had a special treat of eating out (there's a decent diner near his work) and then going to look at some of the Christmas light displays. We were blessed with no rain, even though it was predicted to rain, and 15 degree Celsius weather. We've had such mild weather it's unbelievable! We started off at Macy's.
They had a pretty strange window theme going about all these strange puppet things that catch dreams and wishes and turn them into Christmas ornaments. Different big labels had window spaces to tie in with this theme.
Detail of the left of the picture above. I just love Marica's reflection!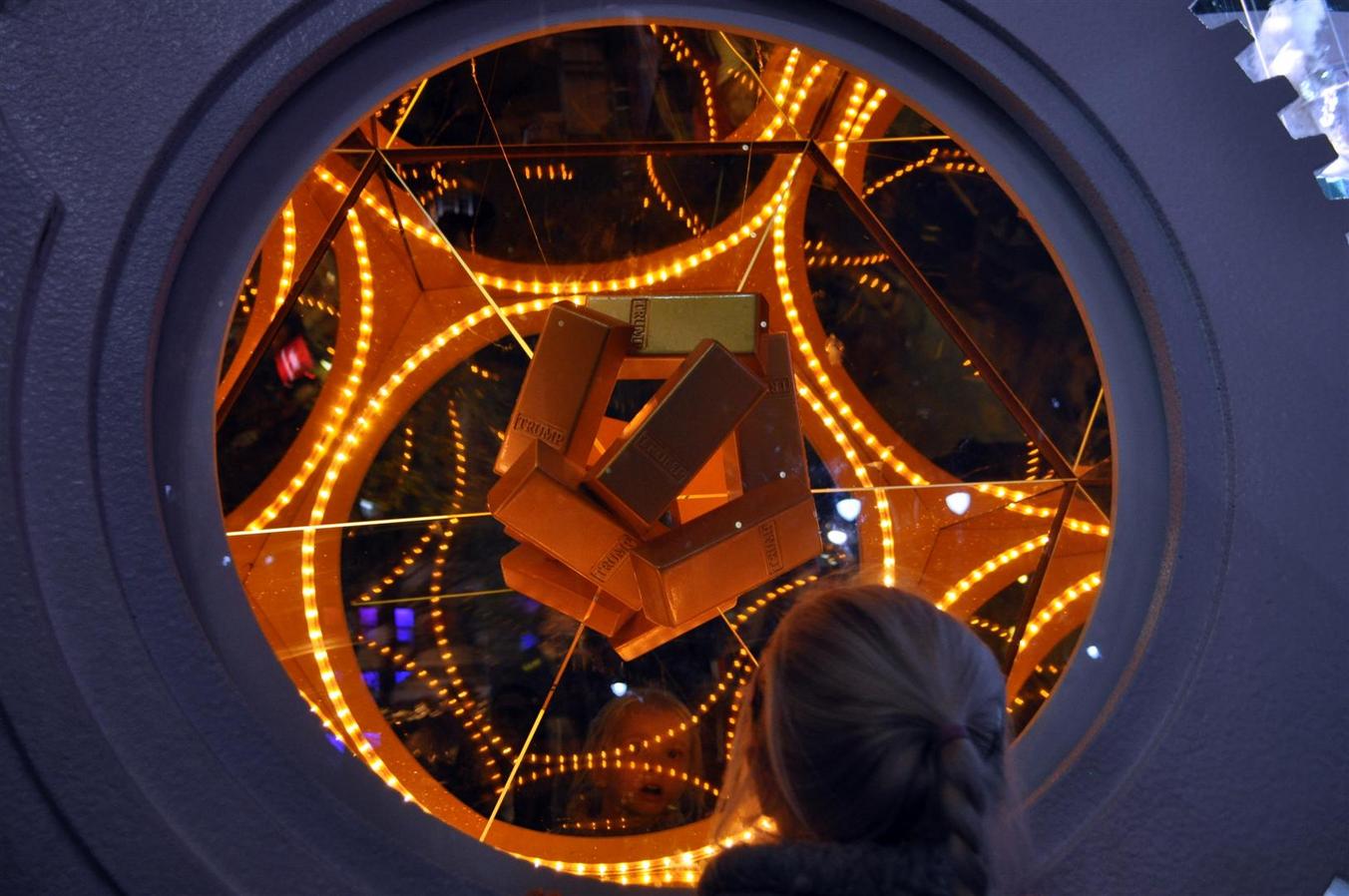 Then we continued on up 5th Ave to the Lord & Taylor display. The details were amazing!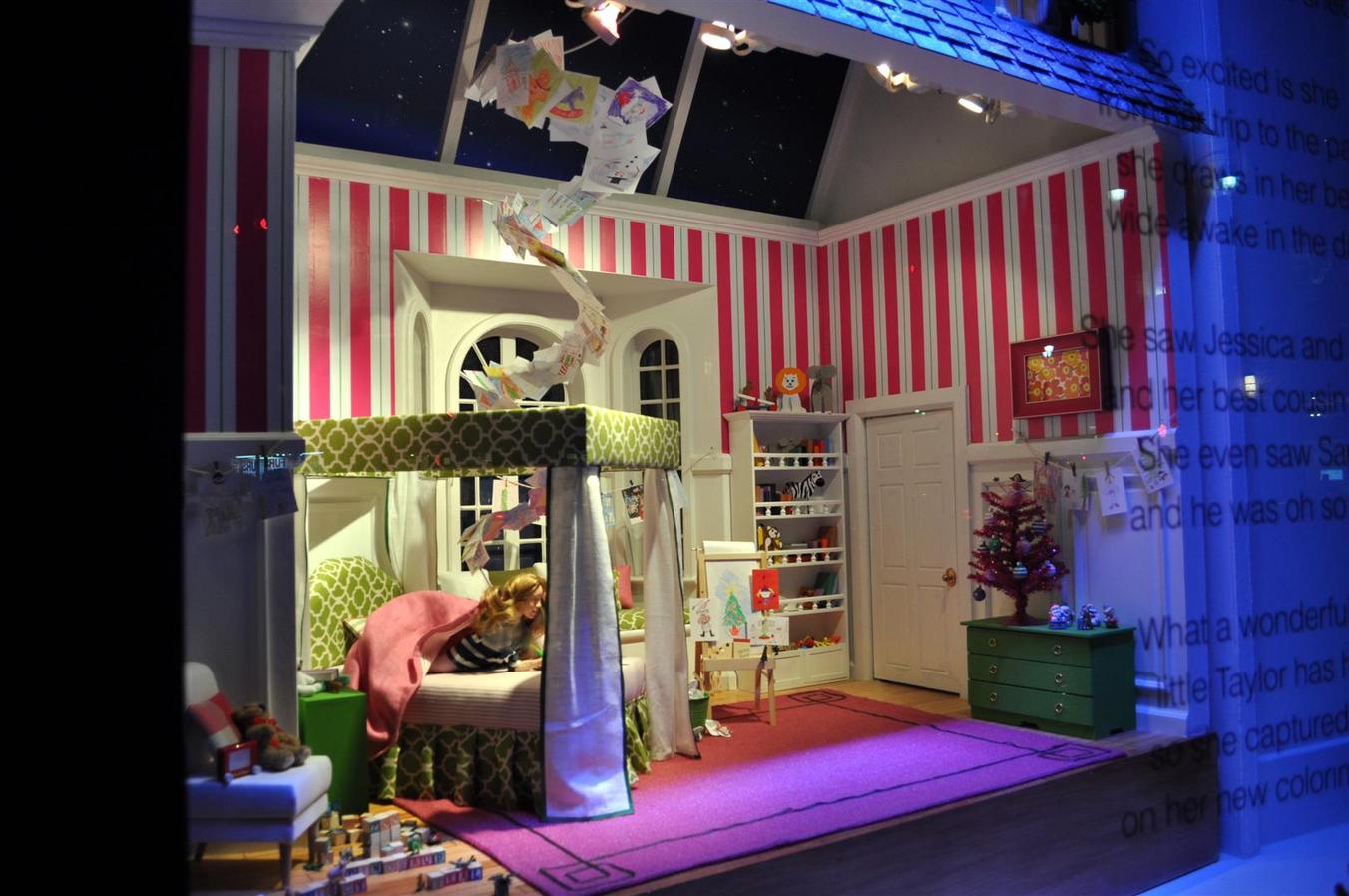 See those little blocks on the left in the picture above? Here they are in detail:
Now here's the detail of the girl in the picture above making a snow angel (these puppets actually moved as well).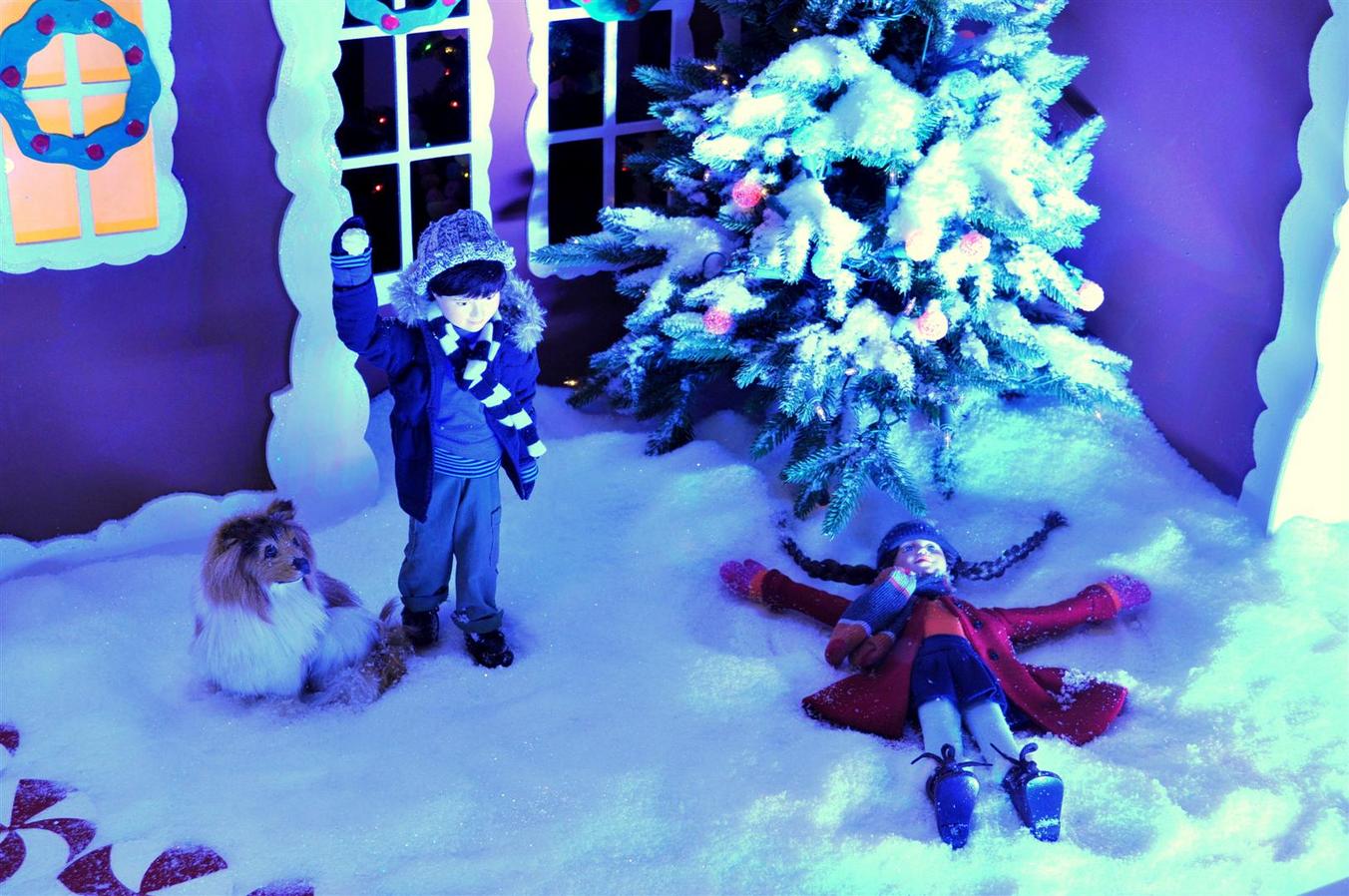 And the detail of the boy and girl in the room. Someone must have spent HOURS on the incredible details in these displays!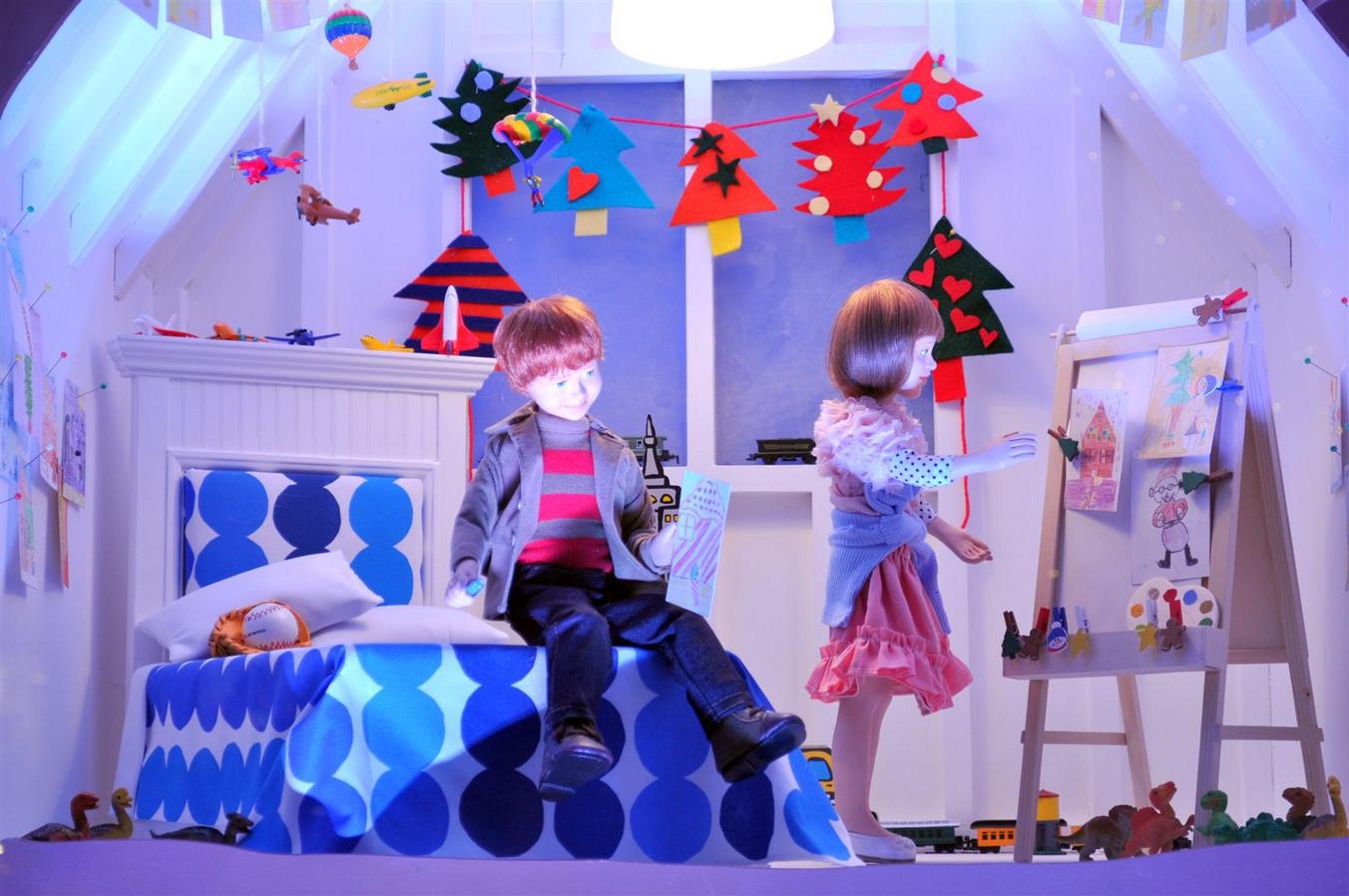 There was another window display there that flipped around. On one side was this mother and daughter making cookies for Santa,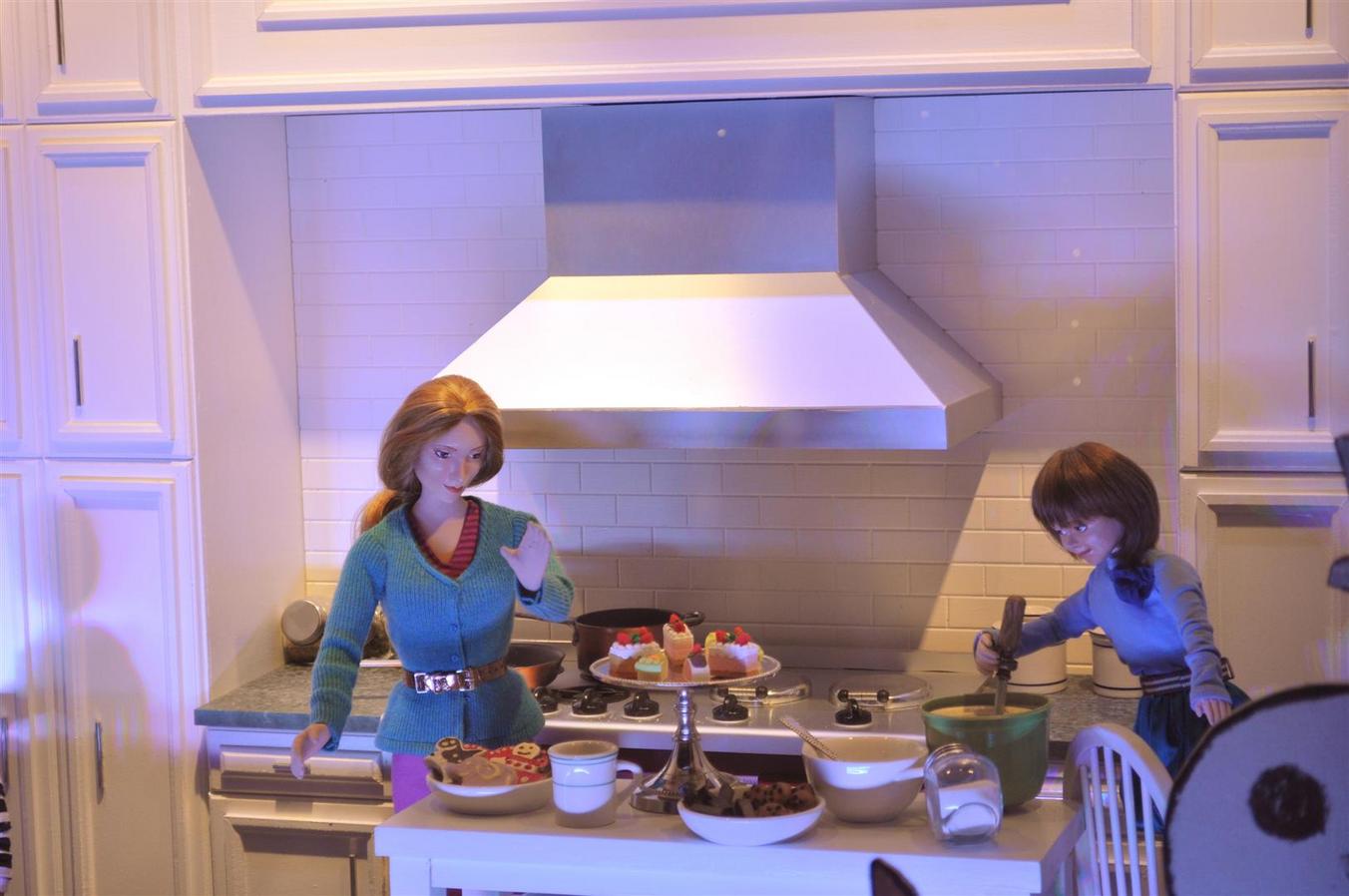 and on the other side was Santa coming in for his midnight snack while being accosted by the dog!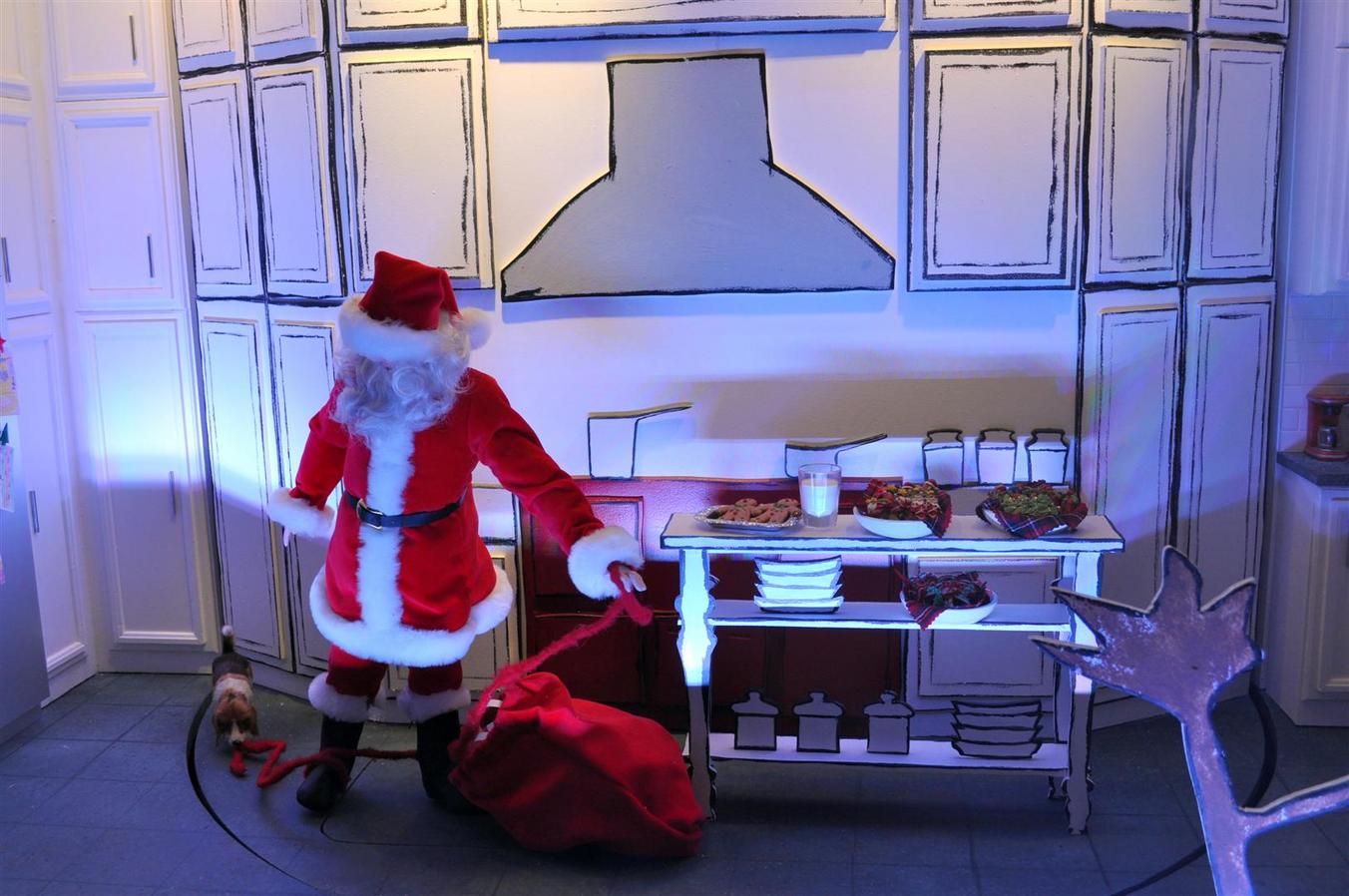 Then on we went to the Rockefeller Center's big tree.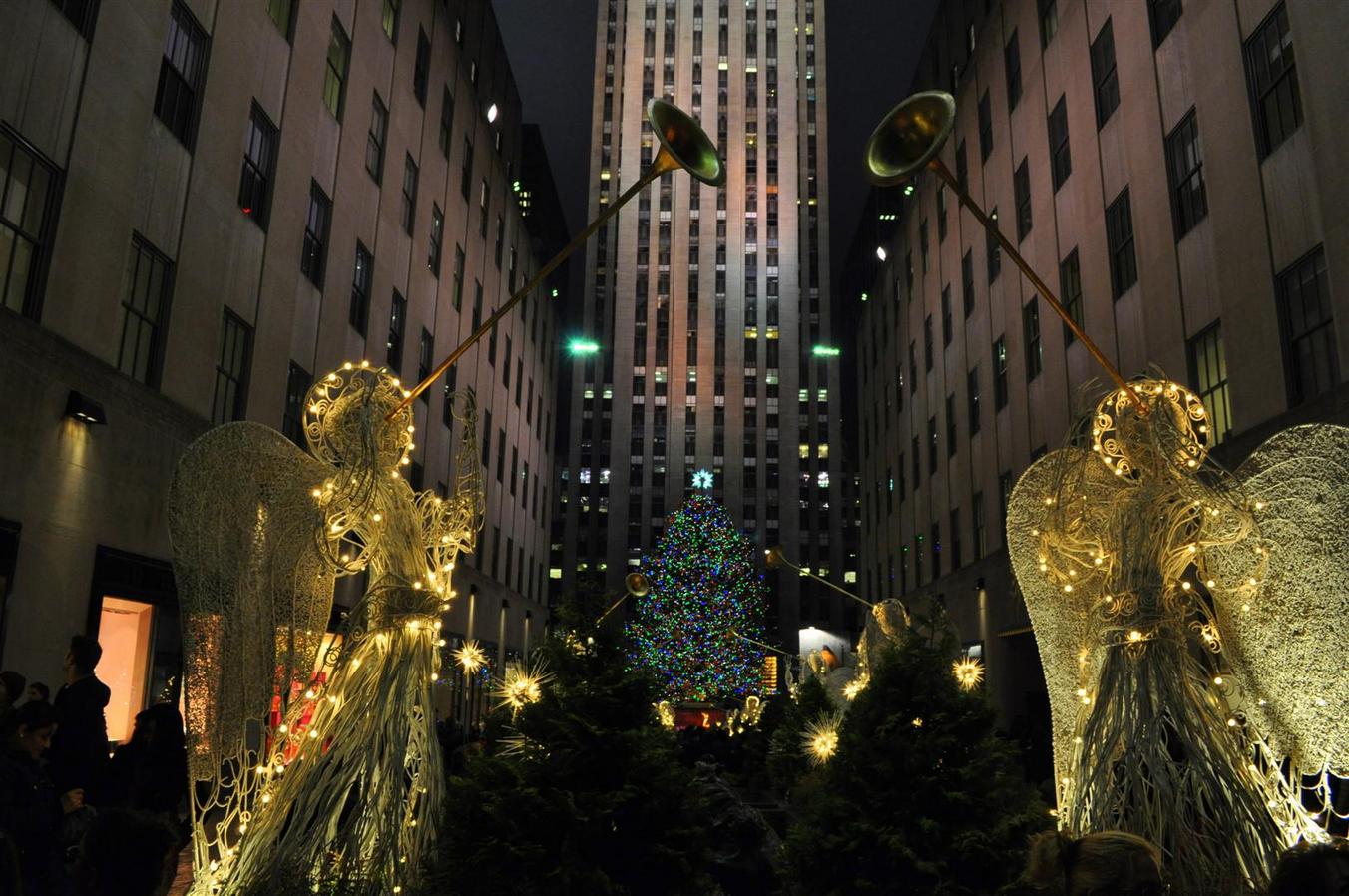 Marica got The Carpenter's Gift (a story about the first Christmas tree at the Rockefeller Center) as an Advent gift, so she was pretty excited about seeing the tree.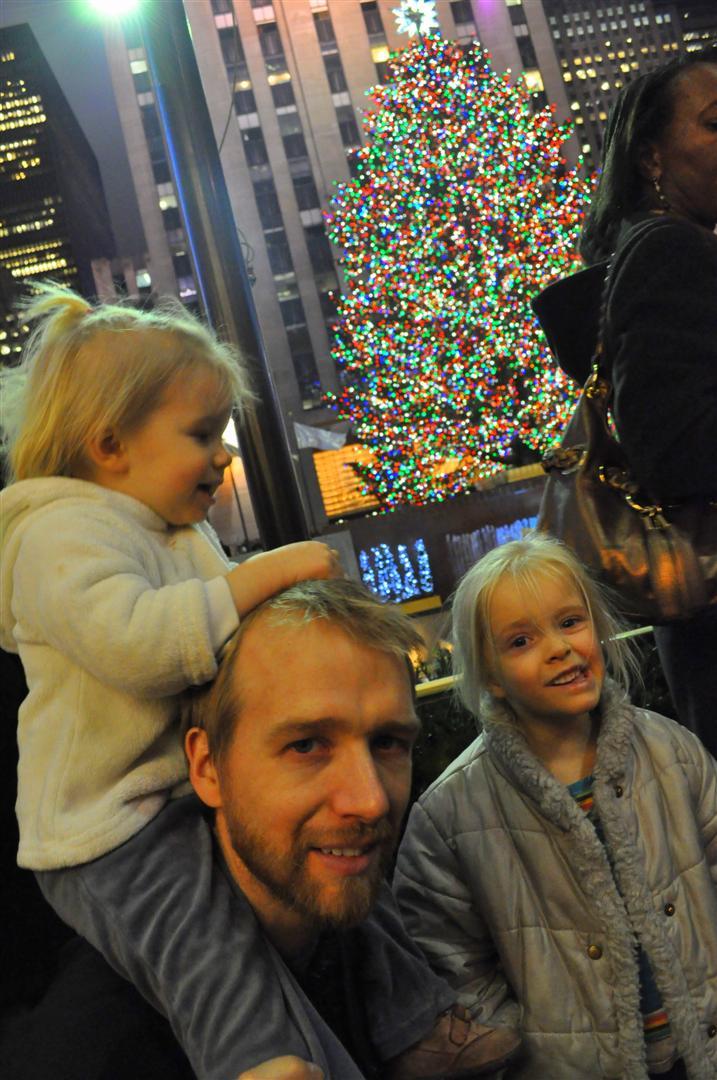 Esther thought it was pretty cool too.
The tree looks pretty small in the pictures above, but maybe this one with the skating rink below it helps give some perspective. This year's tree is 22.5 m (74 feet) tall.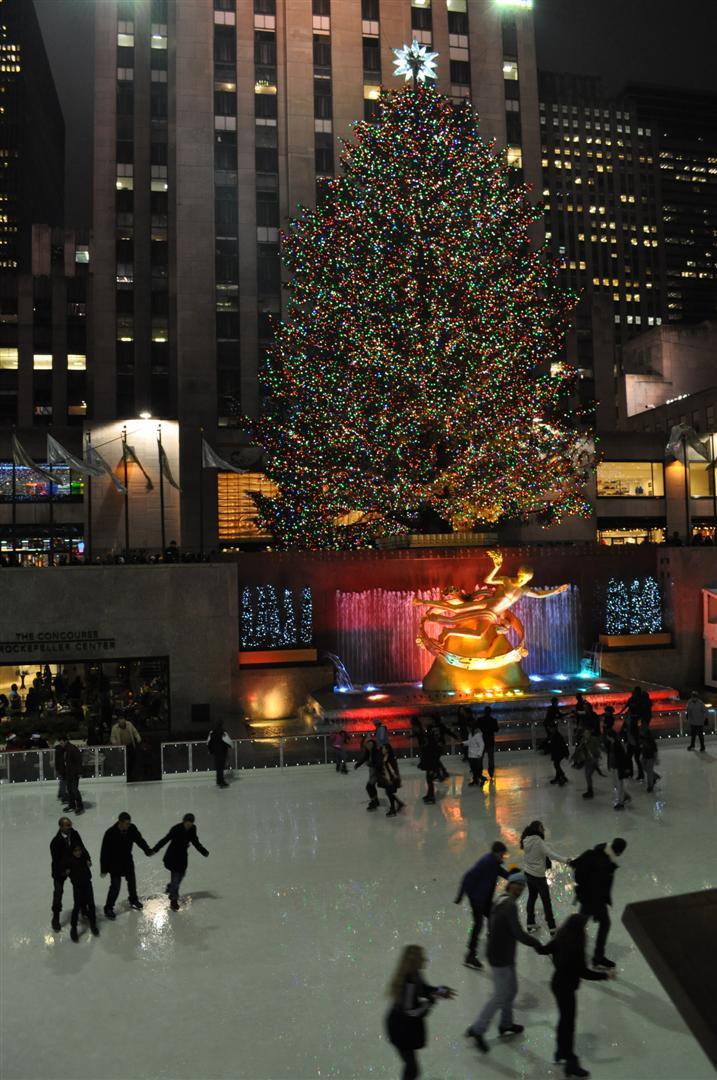 I love this picture of Ben holding Esther up so she could see better. She thought it was hilarious.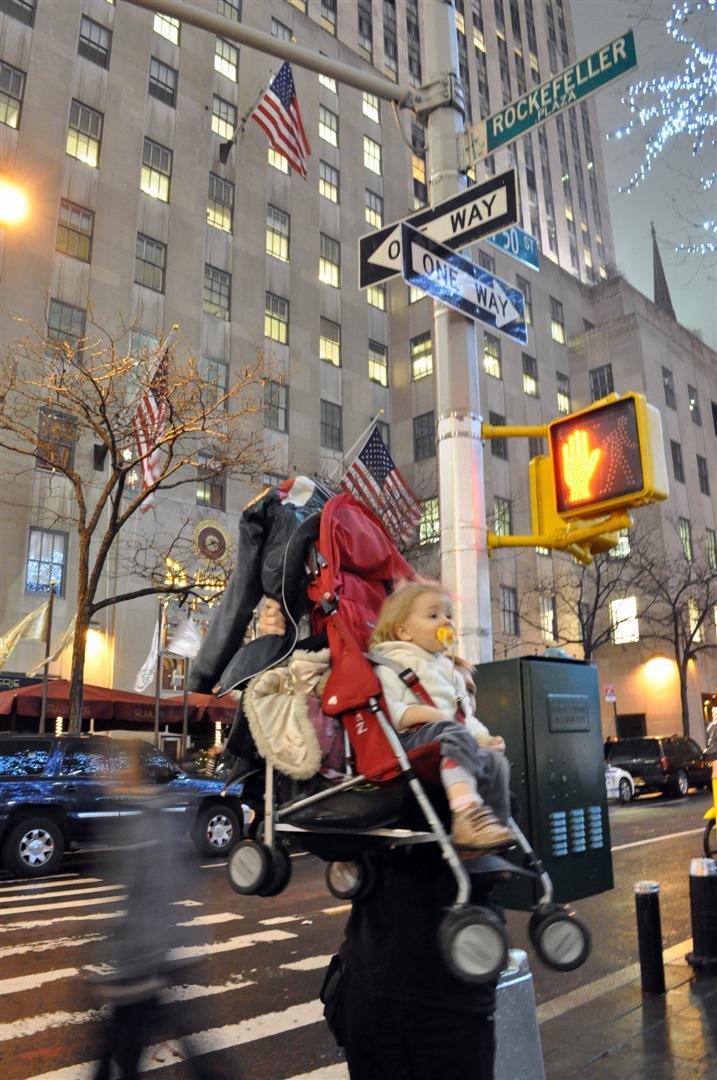 Near there was a chocolate shop with this window display.
We walked passed one of my favourite stores, Anthropologie. I liked how their window displays were more rustic. Hey, come to think of it they had the Glitzy Rustic look! No wonder I liked their window displays!
On the way back to the subway station there were these great big red baubles, which of course had to be photographed. A nice girl offered to take our picture so we managed to get a family shot too.
I'll leave you with some New York nighttime sights (good ones!):
The Empire State Building in Hanukkah colours.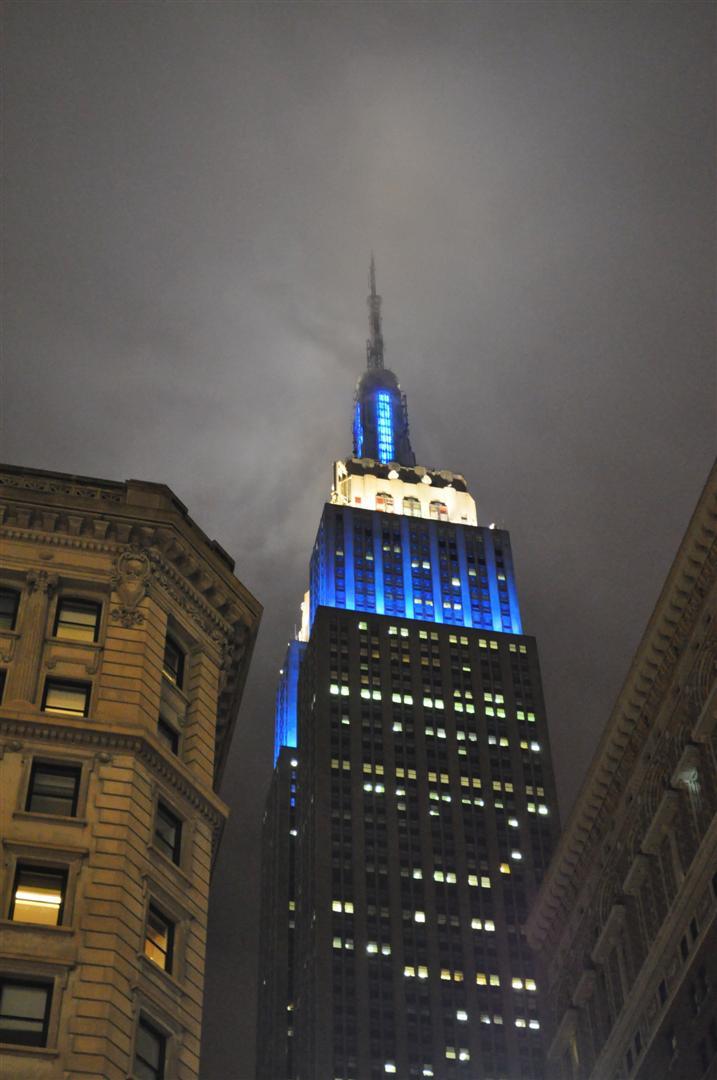 The Chrysler Building.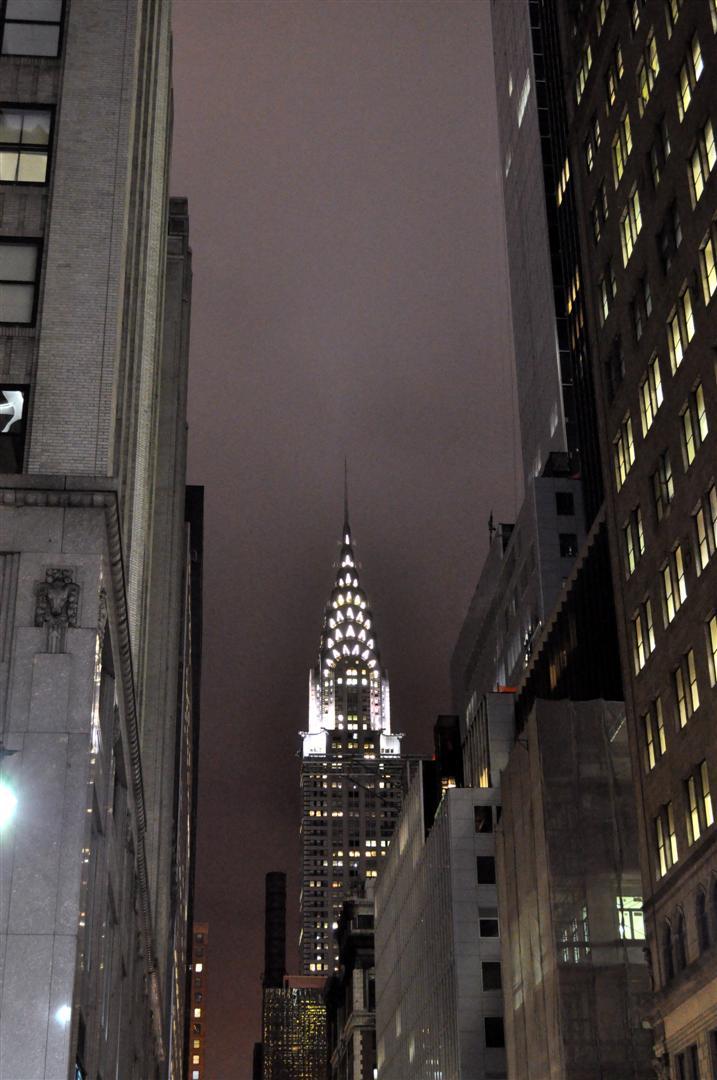 Radio City Hall.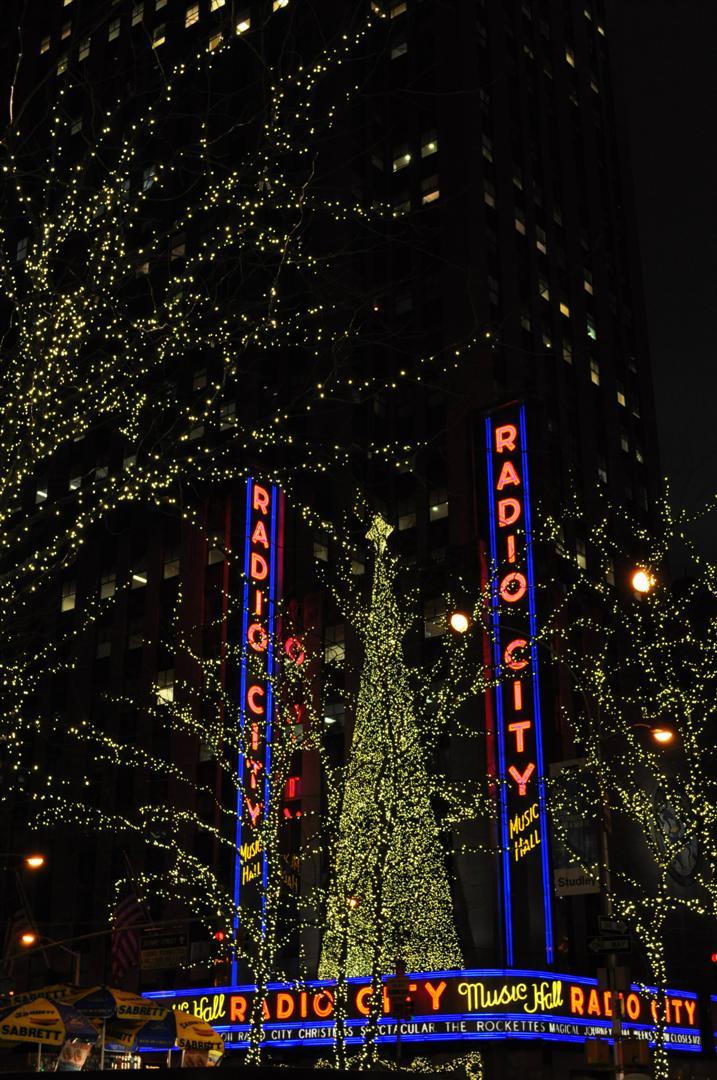 A typical hotdog stand. This time of the year they sell roasted chestnuts that I still want to try!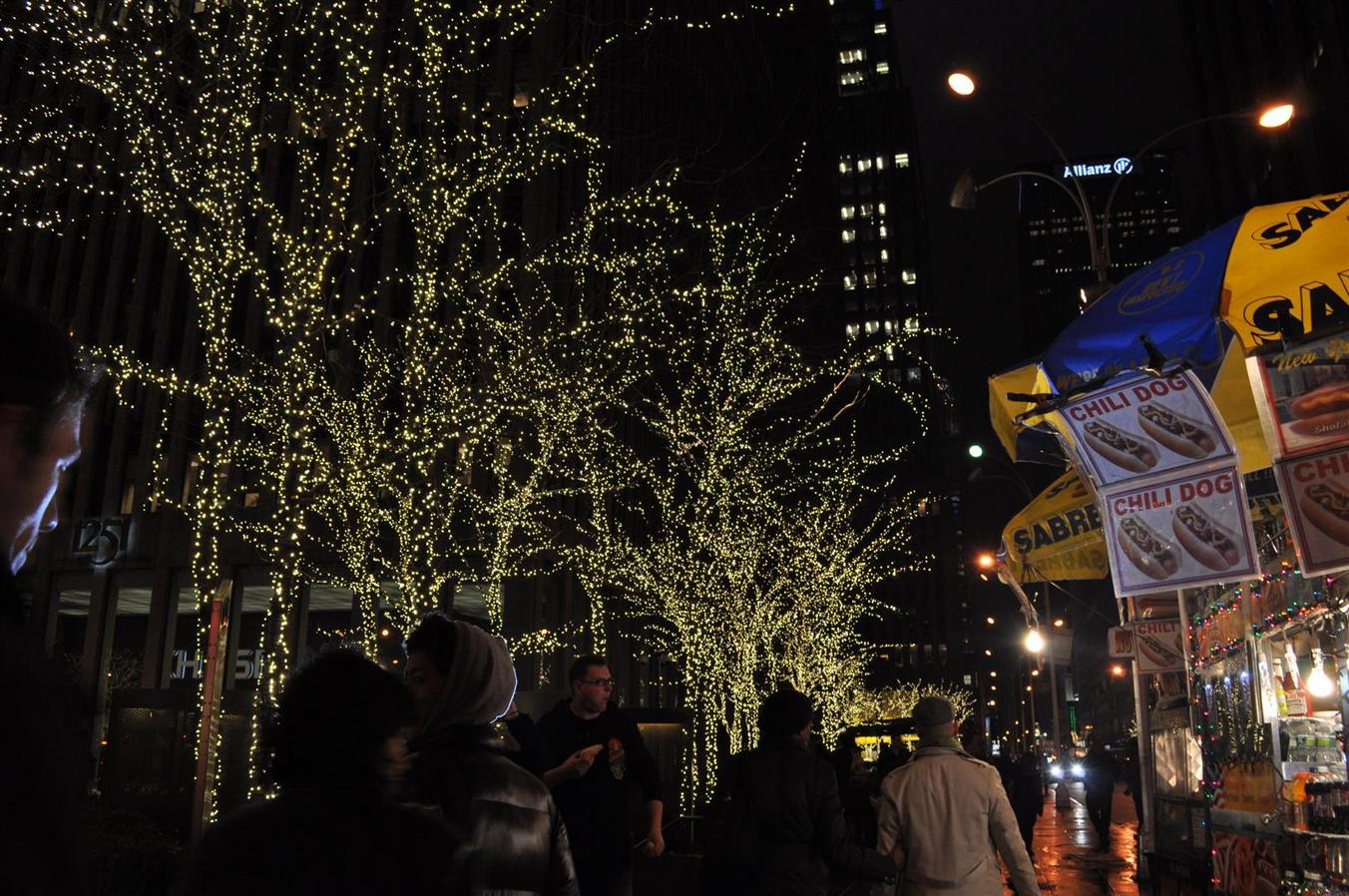 I'll leave you with this little number. Perfect little Christmas party dress, don't you think? You won't need any Christmas tree decorations when you're wearing this!