A while back we girls had a fun afternoon of doing each other's hair. I made Marica's hair into a triple braid.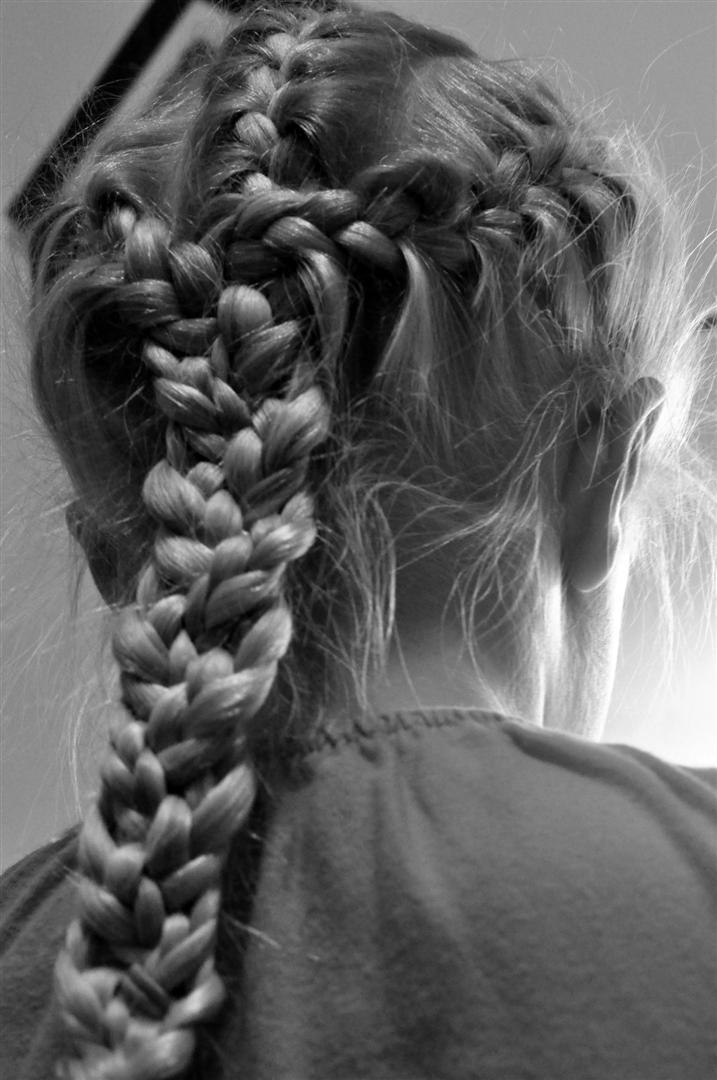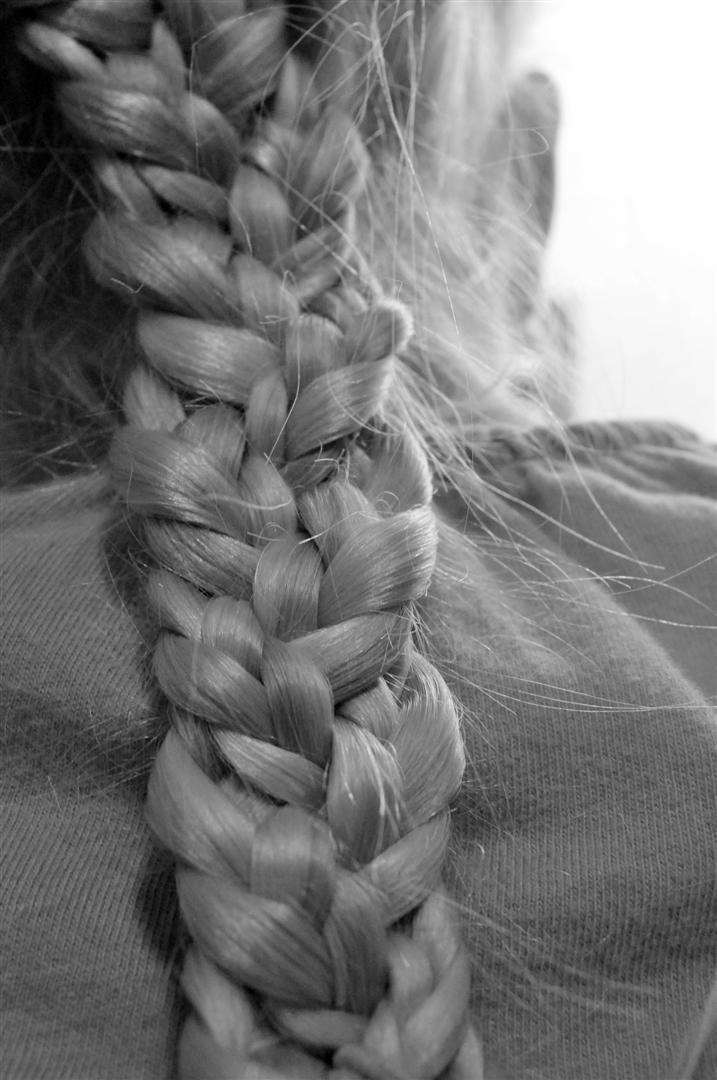 She was studiously doing her schoolwork while I took photos of her hair!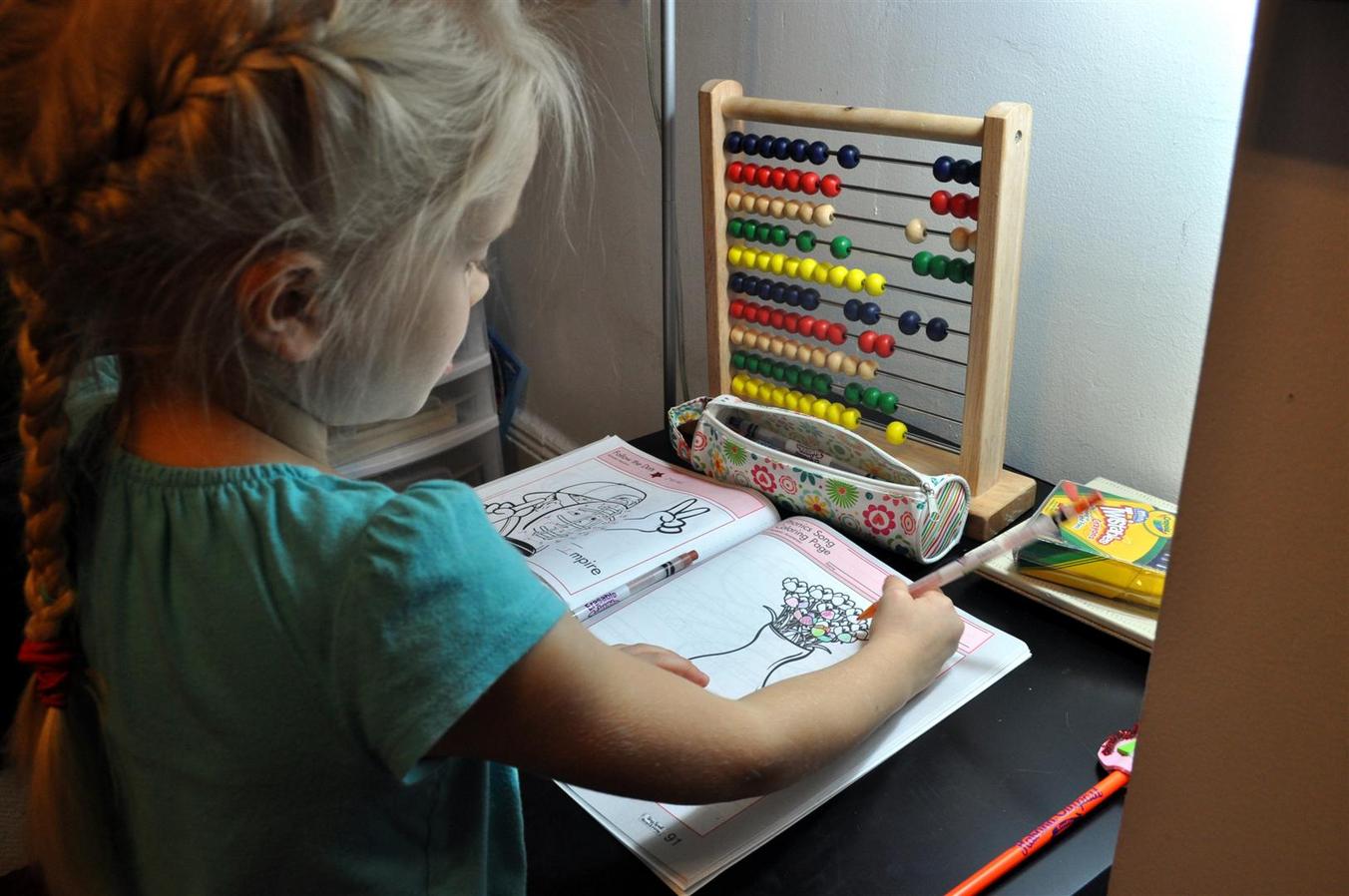 It was a neat coincidence that we attended the wedding of friends from church the next day, and her hair looked really nice out all curly!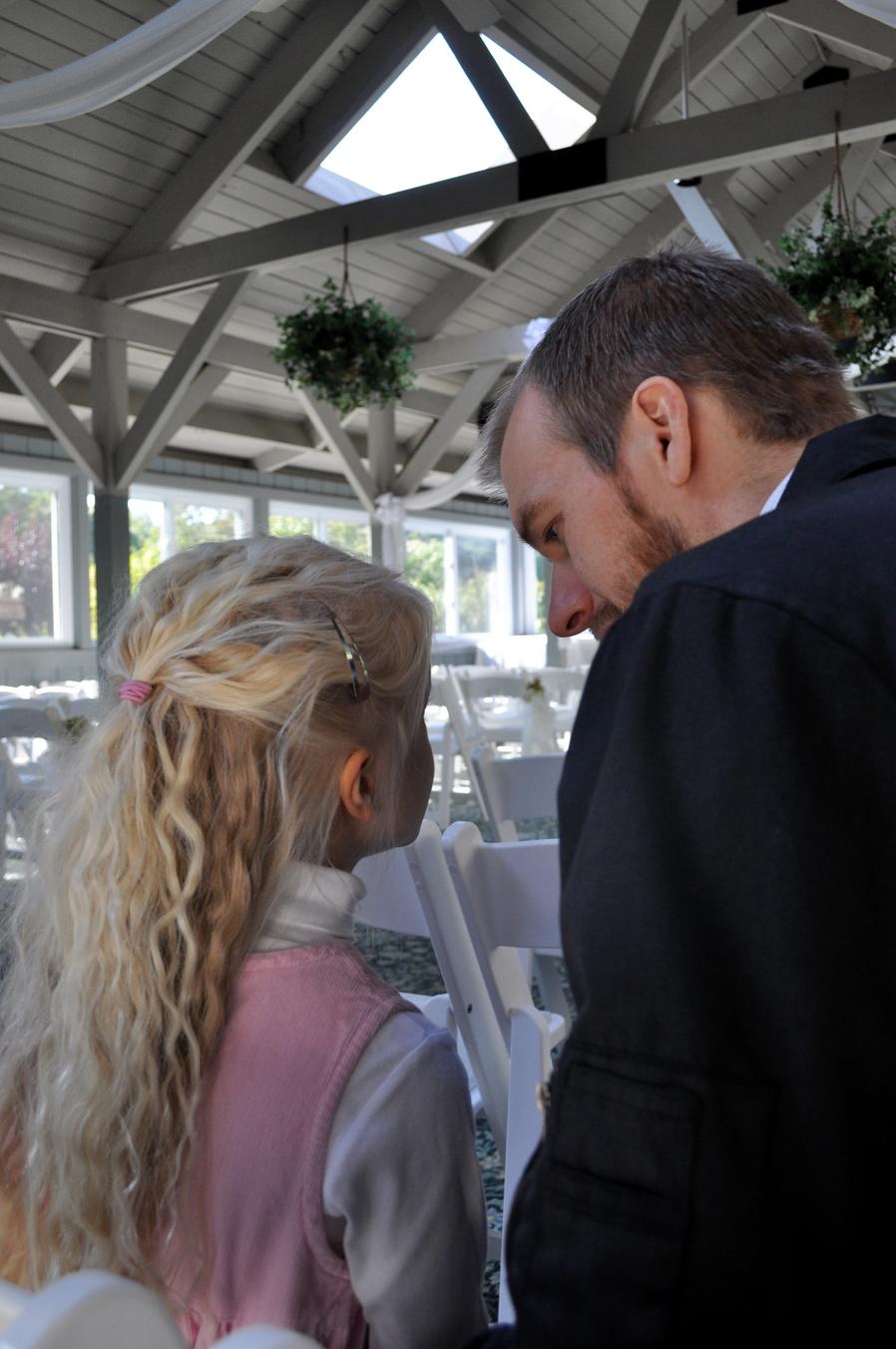 The wedding was at really beautiful grounds. Here the kids are on a bridge looking down at the world's fattest fish.