Last weekend our friend Megan, who dances in the New York City Ballet, gave us two tickets to attend The Nutcracker ballet at the Lincoln Centre, and Ben took Marica to go watch her dance.
Marica was of course very excited to be able to go!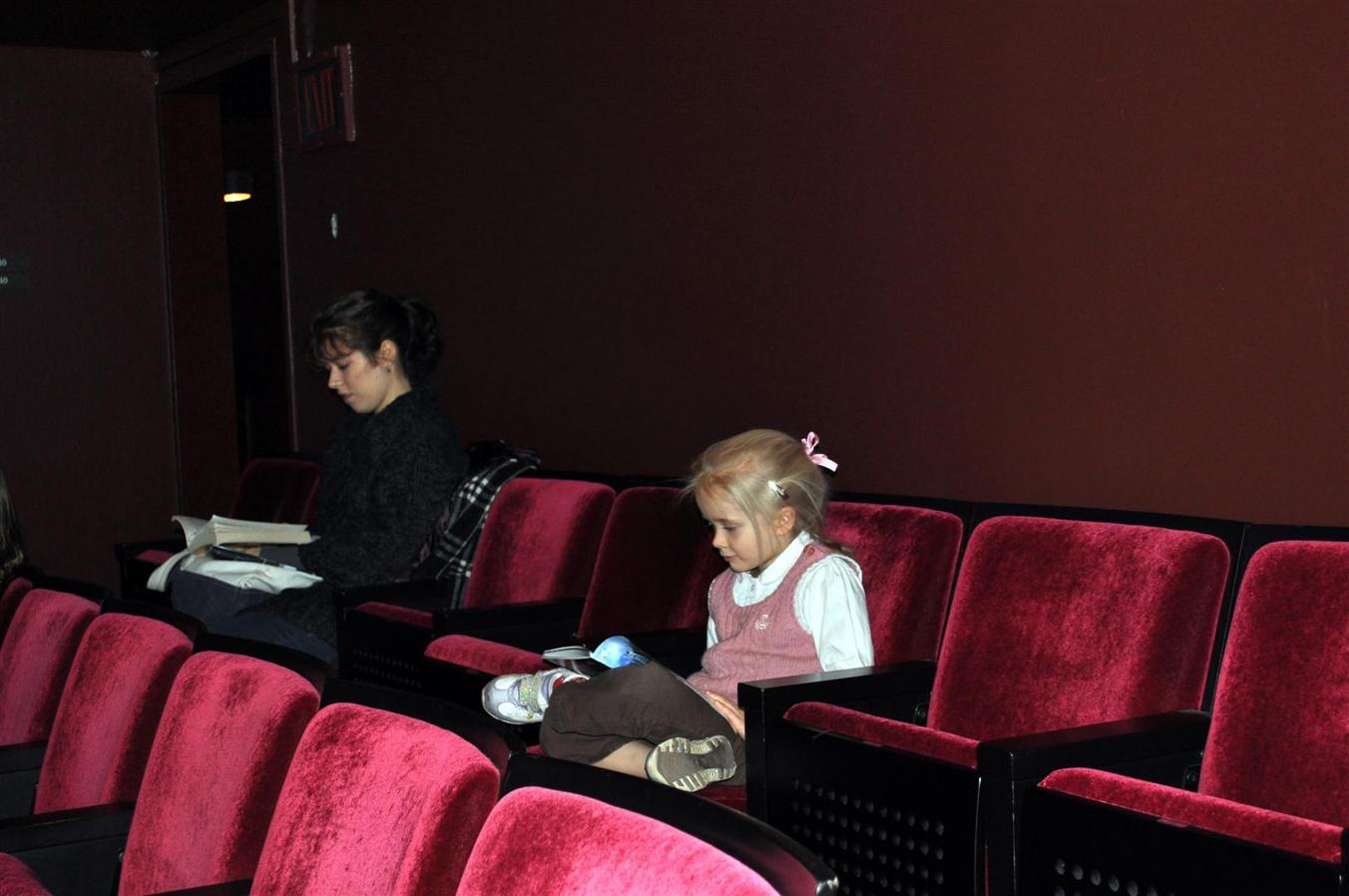 The company performs in the lovely David H. Koch theatre at the Lincoln Centre.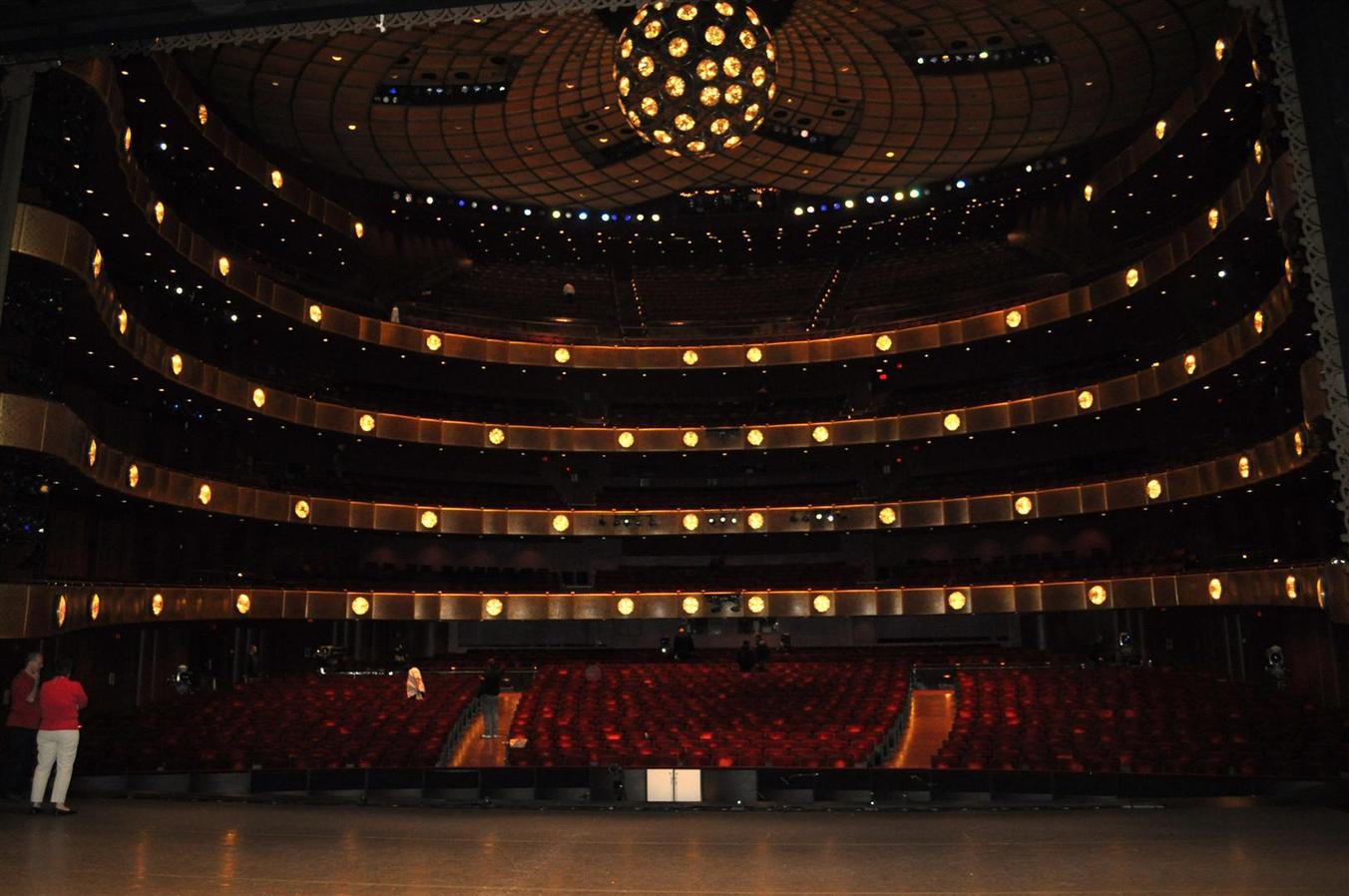 Ben said the dancing was really spectacular (and when the Christmas tree grew, it was gigantic — about 8 metres around at the base). You're not allowed to take photos of the performance, but Megan invited them backstage after the performance.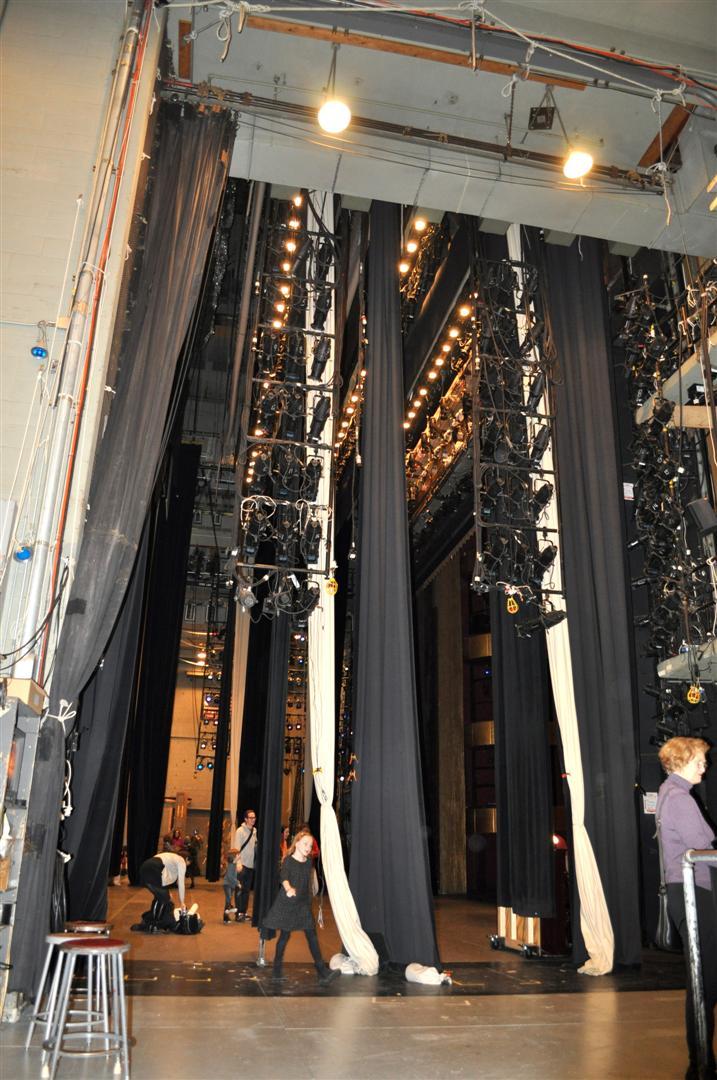 Megan danced the part of "Coffee from Arabia" (a stunning solo dance set to almost haunting music that was very familiar, says Ben).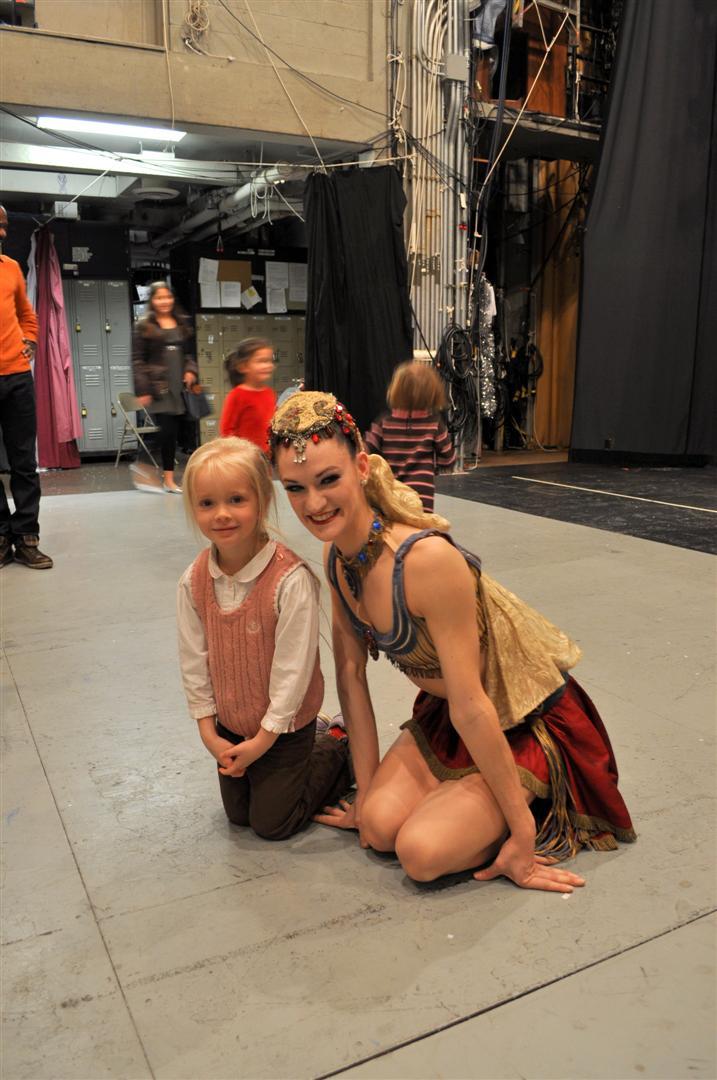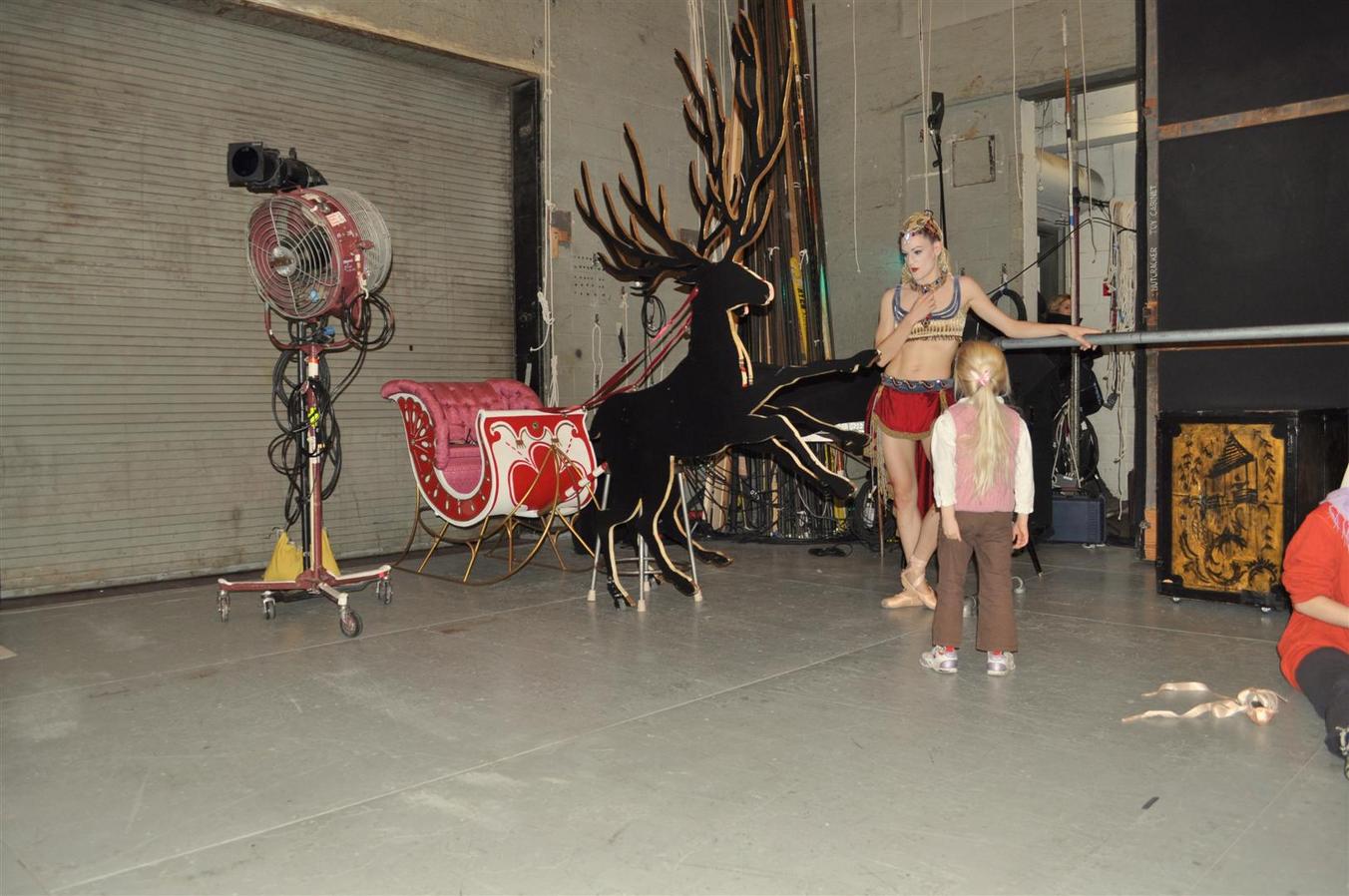 They got to see the 'snow'. Looking at this picture makes it look just like a little bucket full of paper pieces.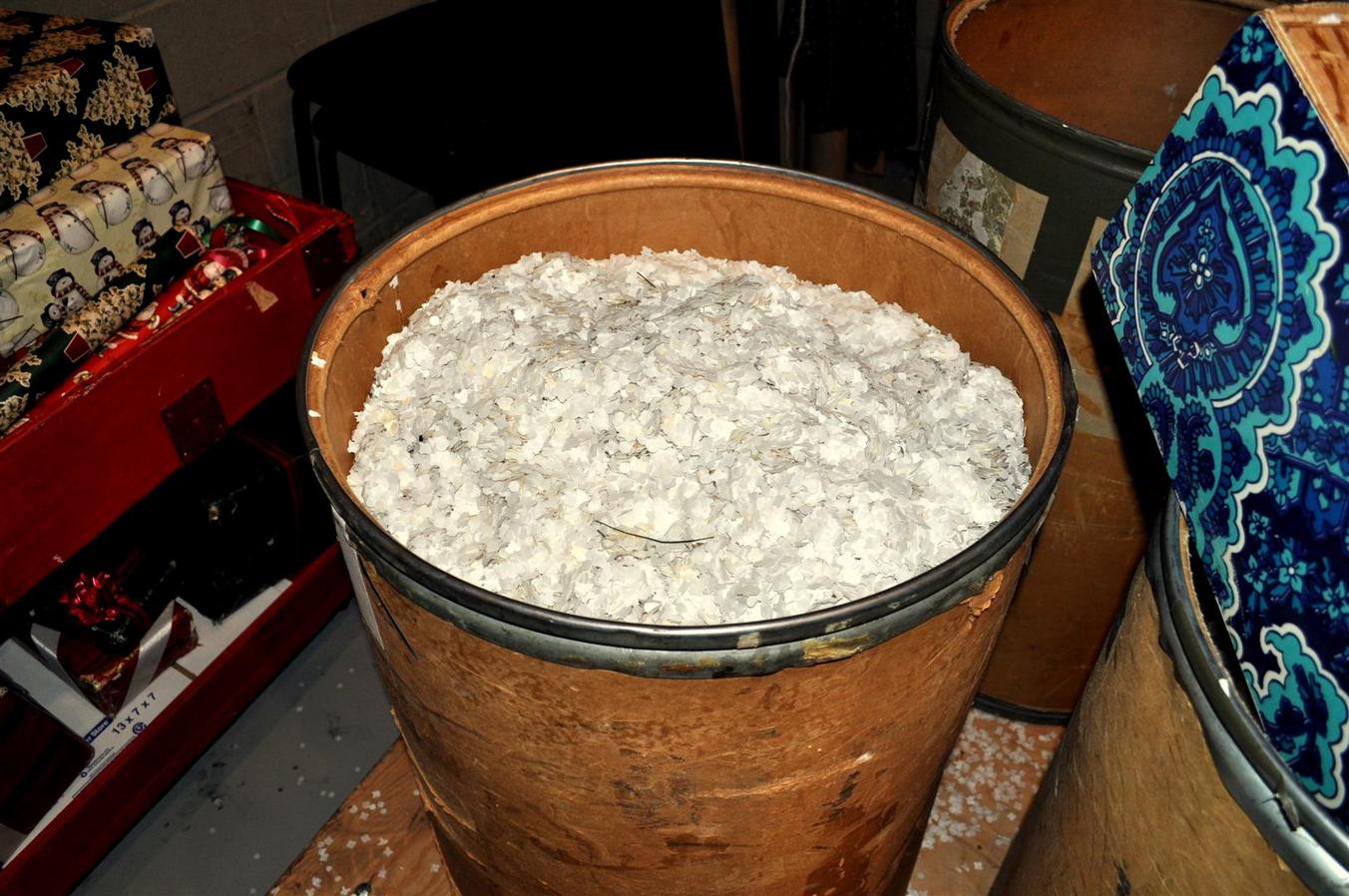 But this photo shows you the size of it. And there were about 4 of them!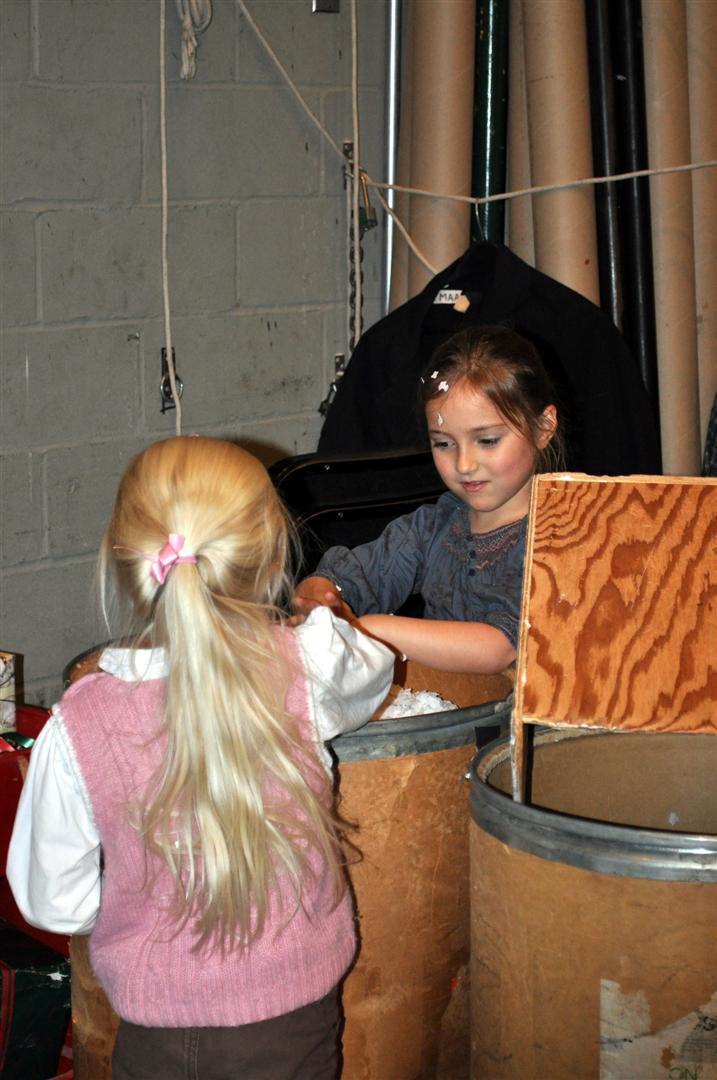 They also got to see some of the other ballet dancers.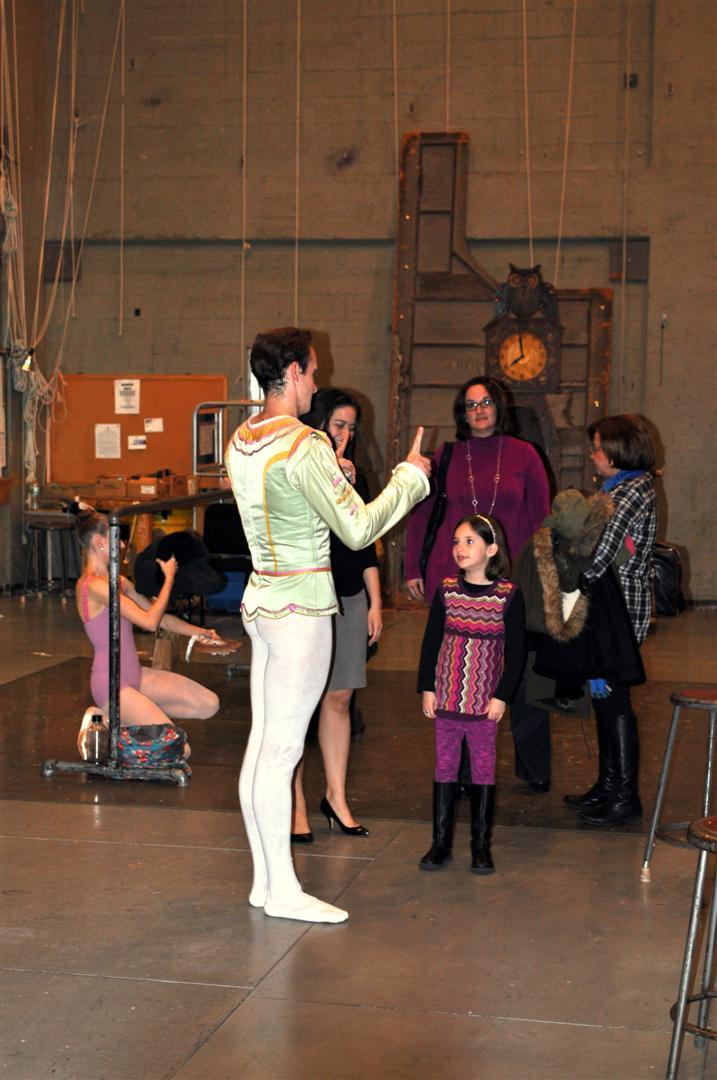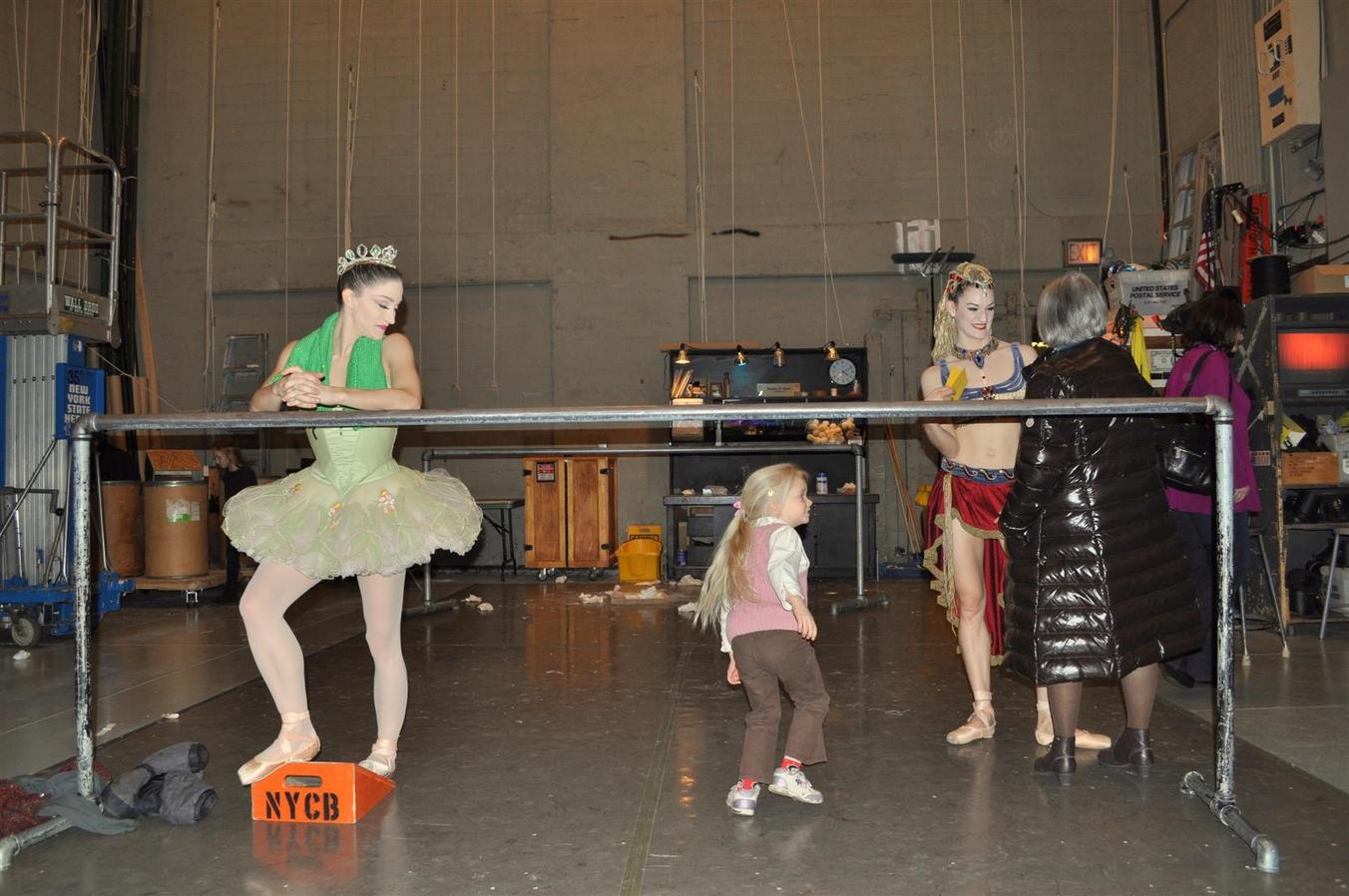 I thought the photo above would look cool cropped and in B&W, and here's the result: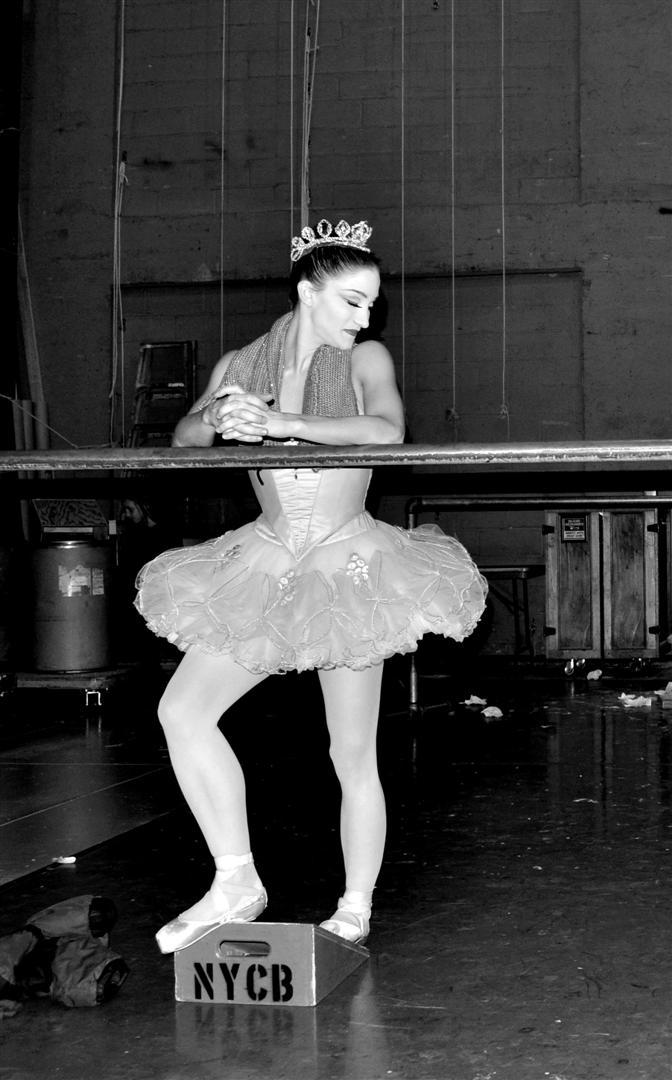 Another one of Megan with Marica.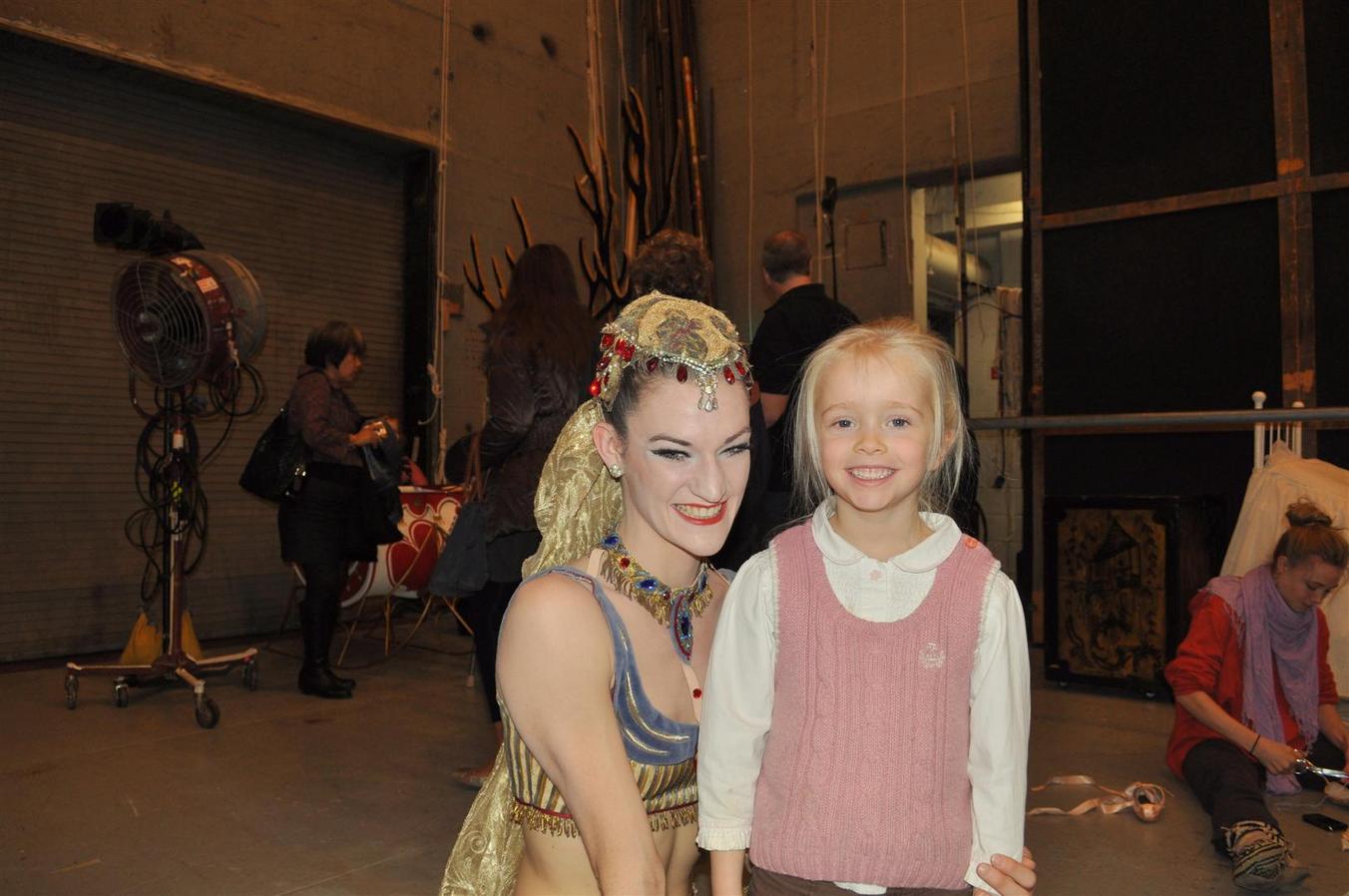 Afterwards, Megan signed her ballet shoes and gave them to Marica as a momento of this very special day.