I guess most of you know that there's nothing much to homemade pizza, except that it can be time consuming. You can put pretty much anything on it, and cover it with cheese and you can call it pizza. A while back I made some yummy pizzas and I remembered to take photos, so in case you need some inspiration, here are the two kinds I made. Remember, your options are limitless!
First you start of with a good crust. I'm currently searching for a better crust than the one I've got, but you can search here for a crust recipe that takes your fancy. We don't like thick crust, like Chicago-style, and absolutely love thin and crispy crusts, like New York-style pizza. I haven't found the perfect one yet, but I'm working on it!
So, you need the dough, some tomato puree or tomato paste, and a good assortment of meat and/or vegetables like mushrooms, peppers, onions, olives and the like.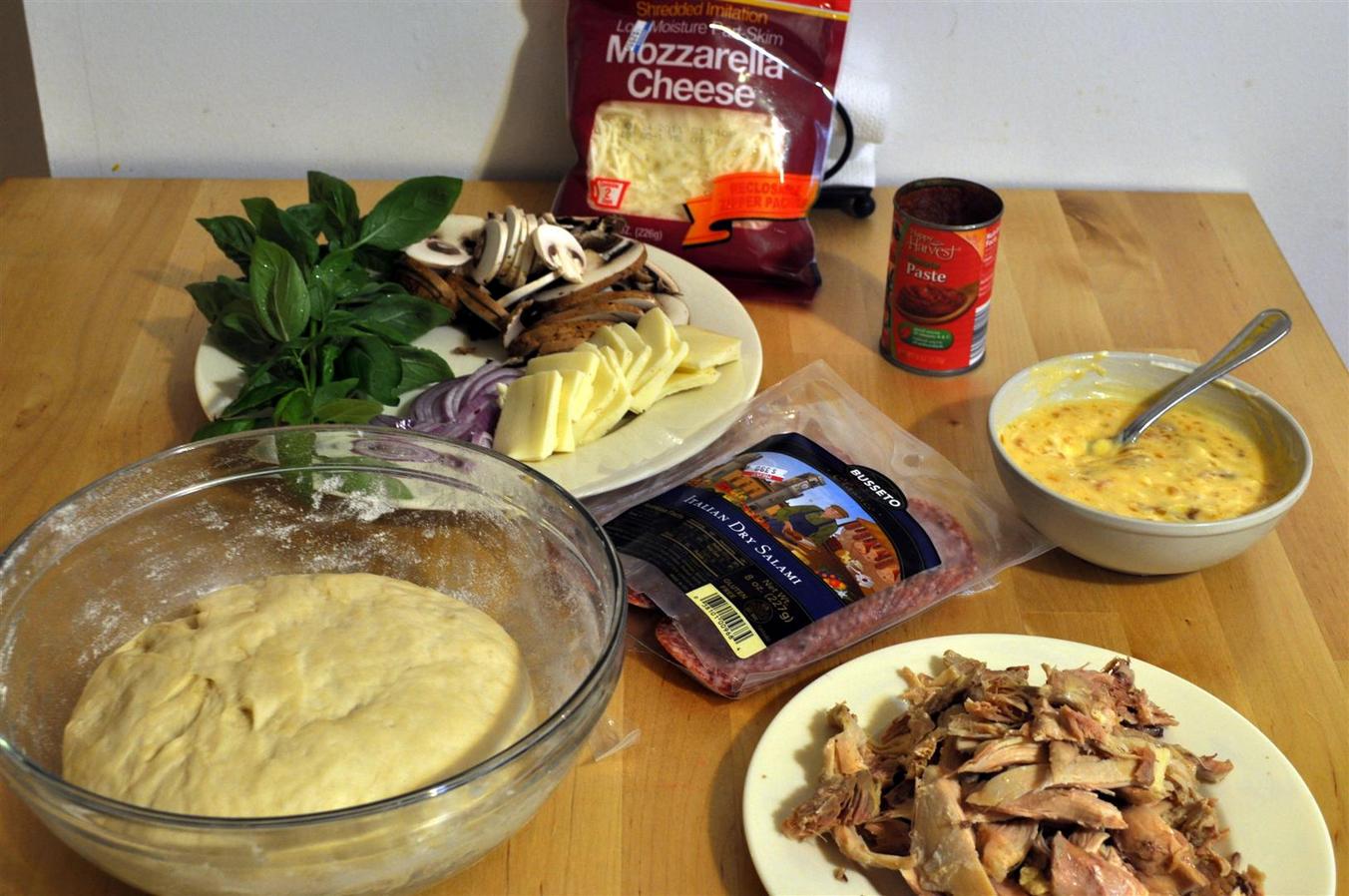 I also had some left-over chicken from a roast chicken which I used on a pizza with a cream cheese and apricot jam mixture (just mix together chunky apricot jam with plain cream cheese until you get a good saucy consistency) and red onions, topped with mozzarella cheese.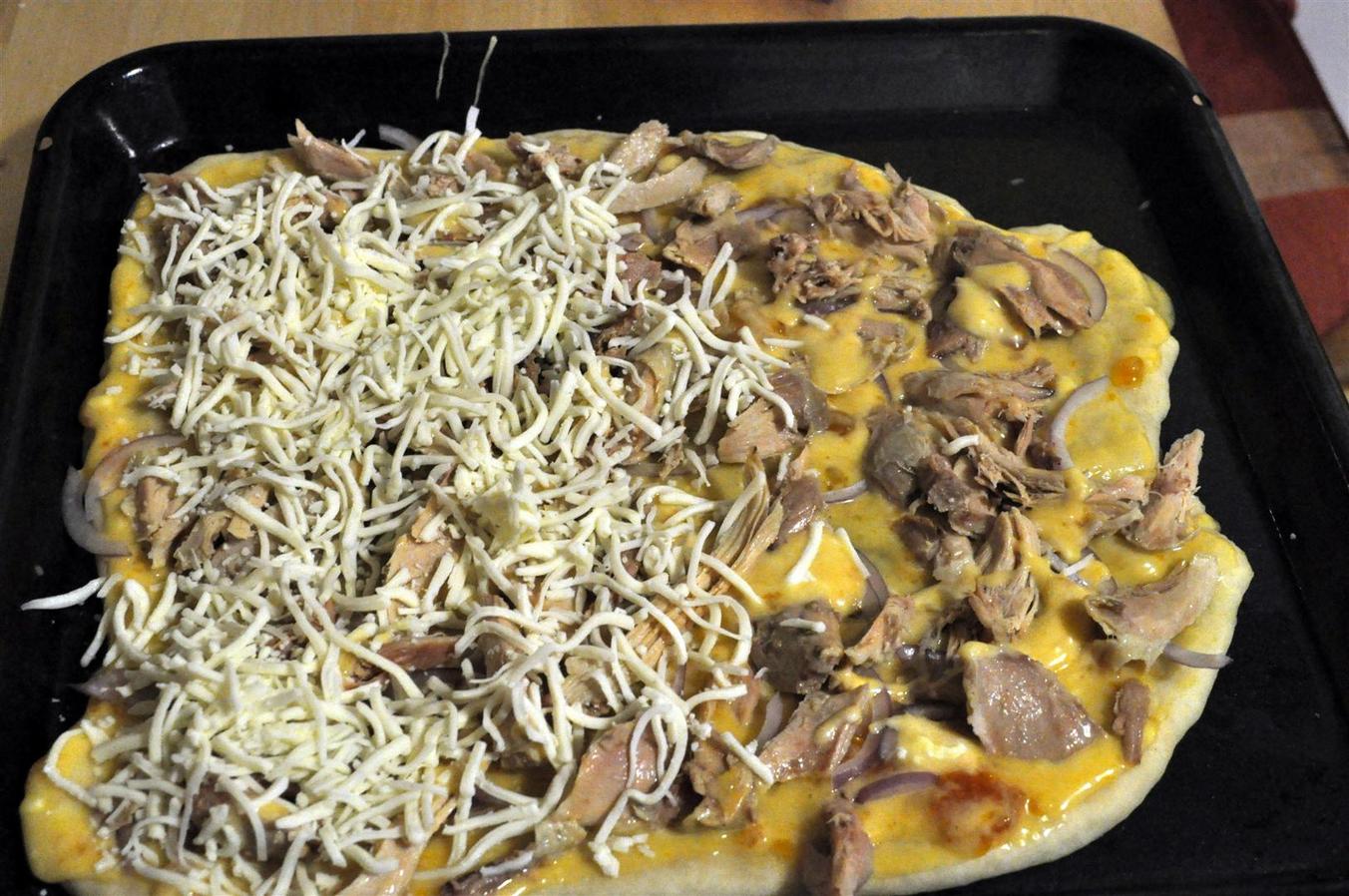 This is the chicken pizza, cooked.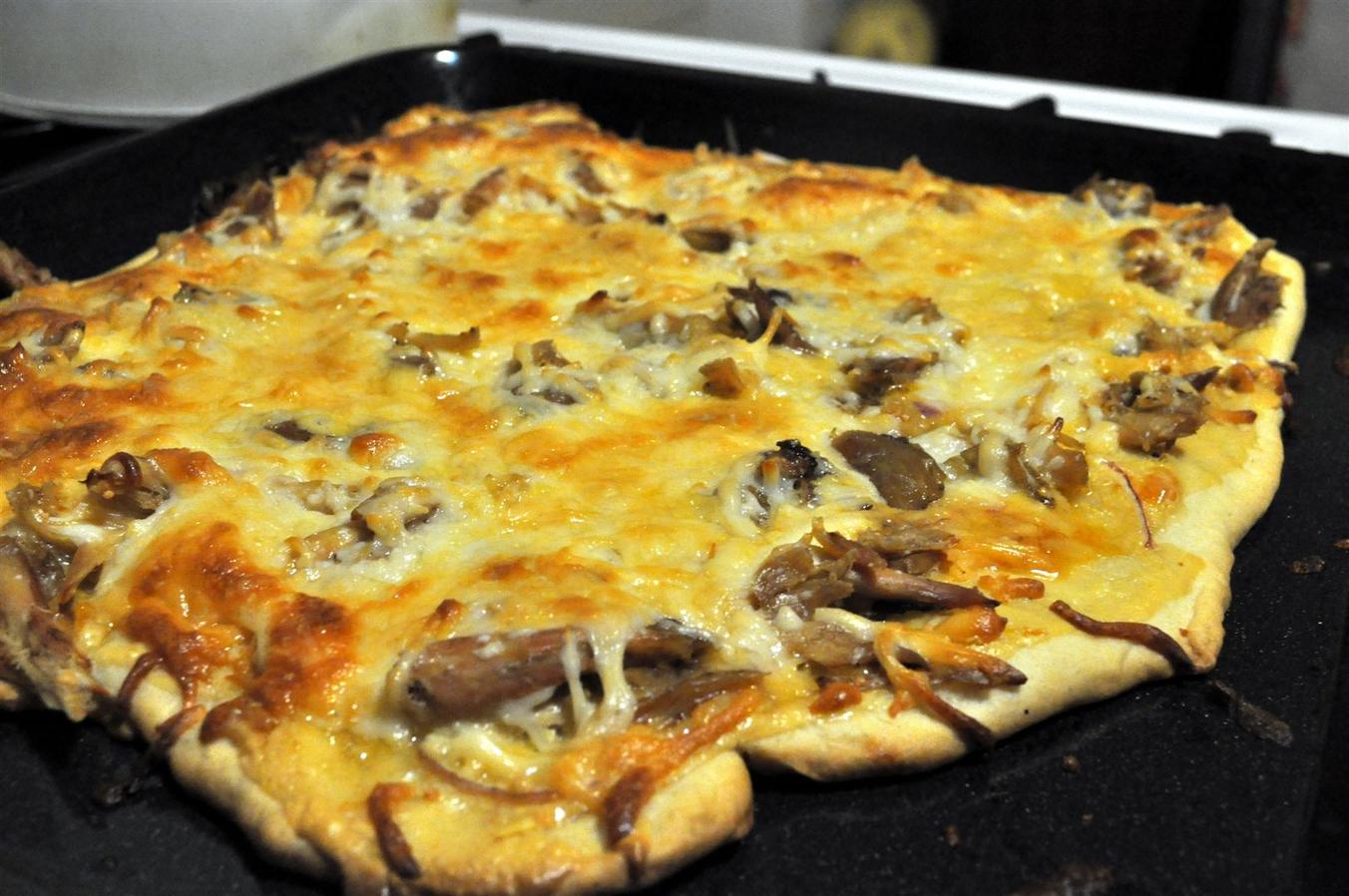 For my more traditional pizza, I covered it with tomato paste, and topped it with salami, mushrooms, fresh basil, fresh mozzarella and grated mozzarella, along with a good sprinkling of oregano and fresh pepper.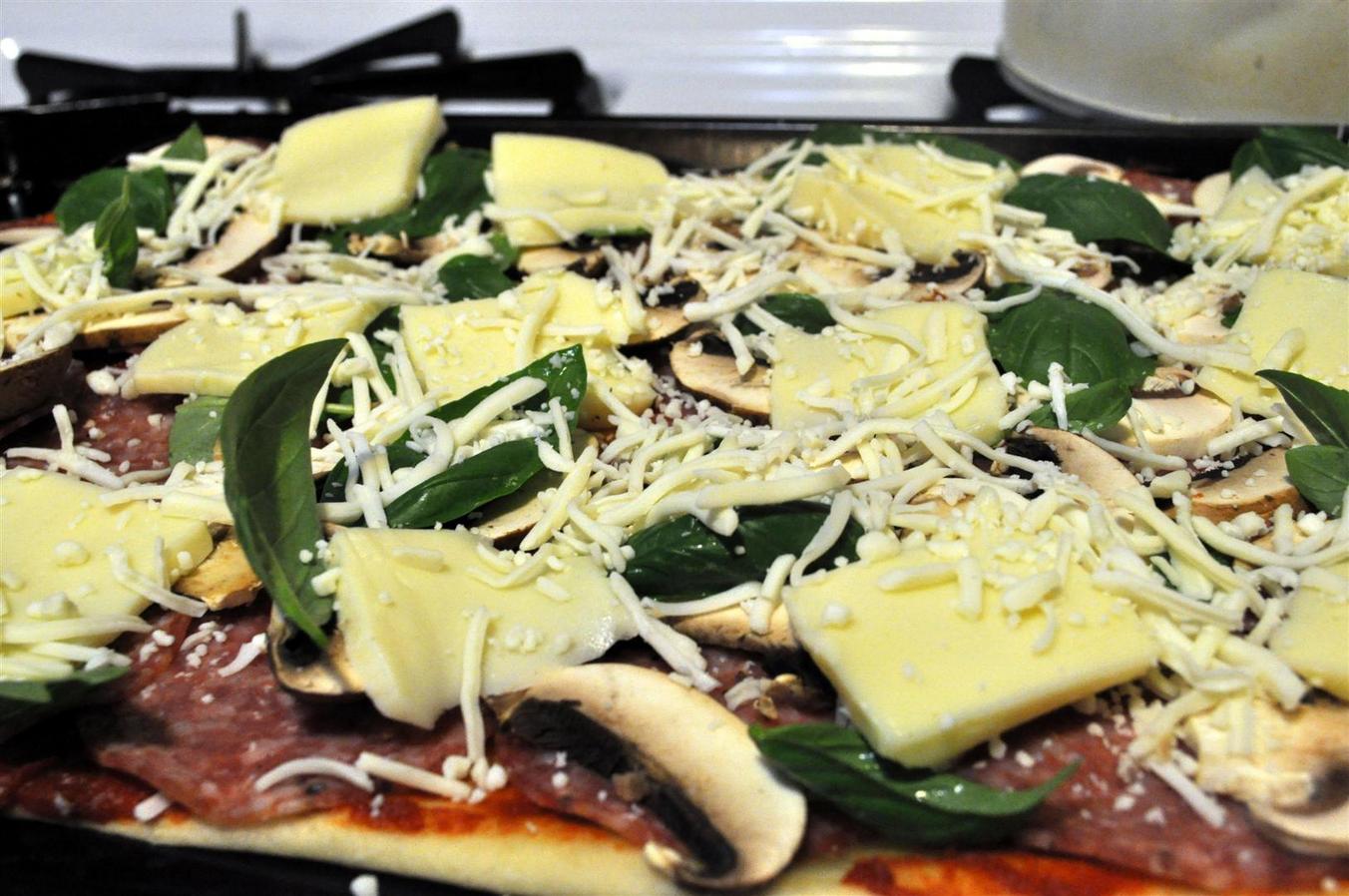 And the cooked result. Nothing quite beats bubbly browned cheese!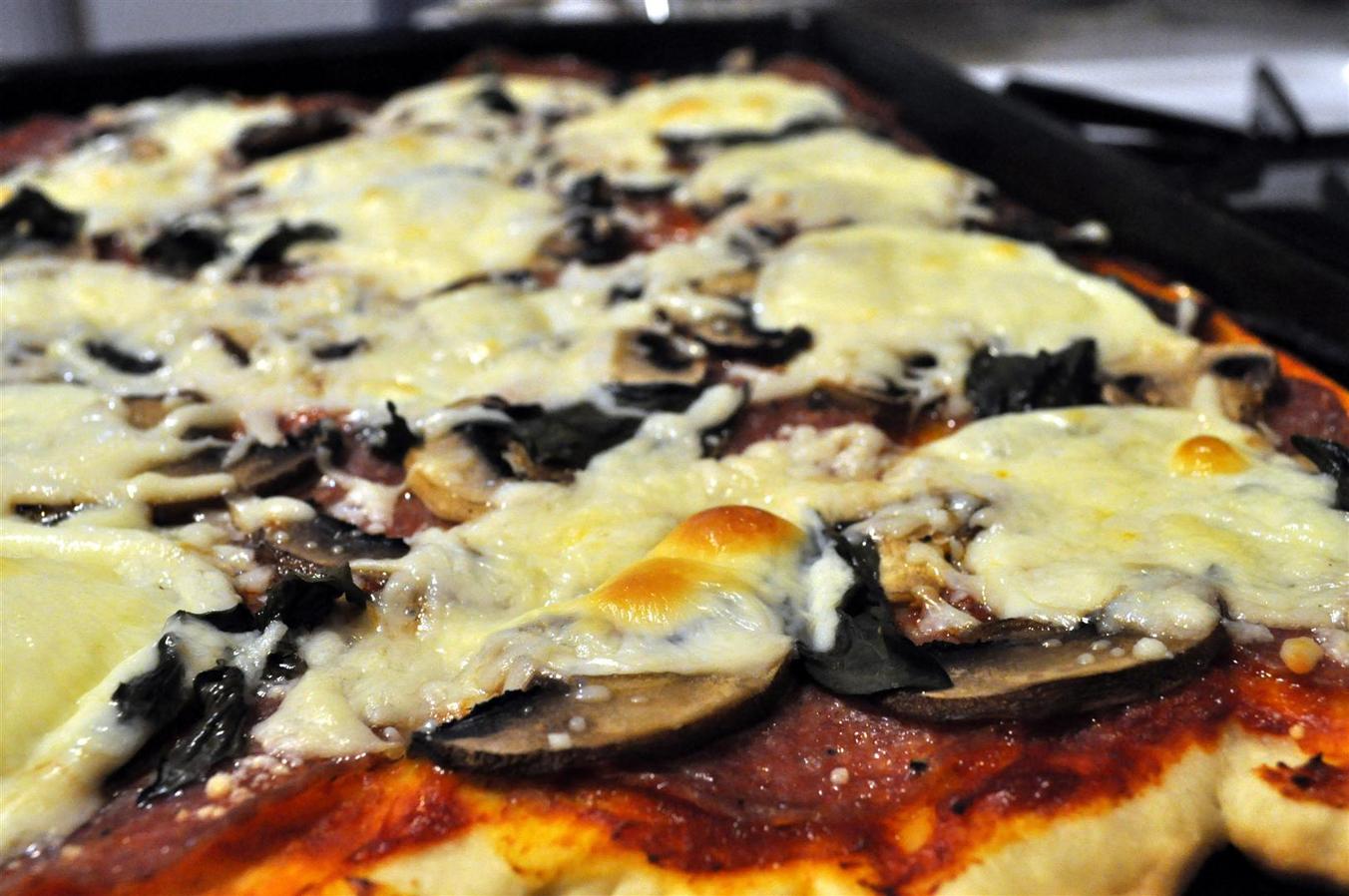 Yum. What are your favourite pizza crusts and toppings?