I was going to start by saying that Esther turned two just last week. But then I realised that it would almost be more accurate to say she turned two just last month. Sometimes I feel disoriented with how fast time goes — my head is still two weeks ago and my body, by default, is here and now. It's a strange feeling. But this post is about Esther, and her birthday.
There was the usual singing to the birthday girl and opening presents in pajamas.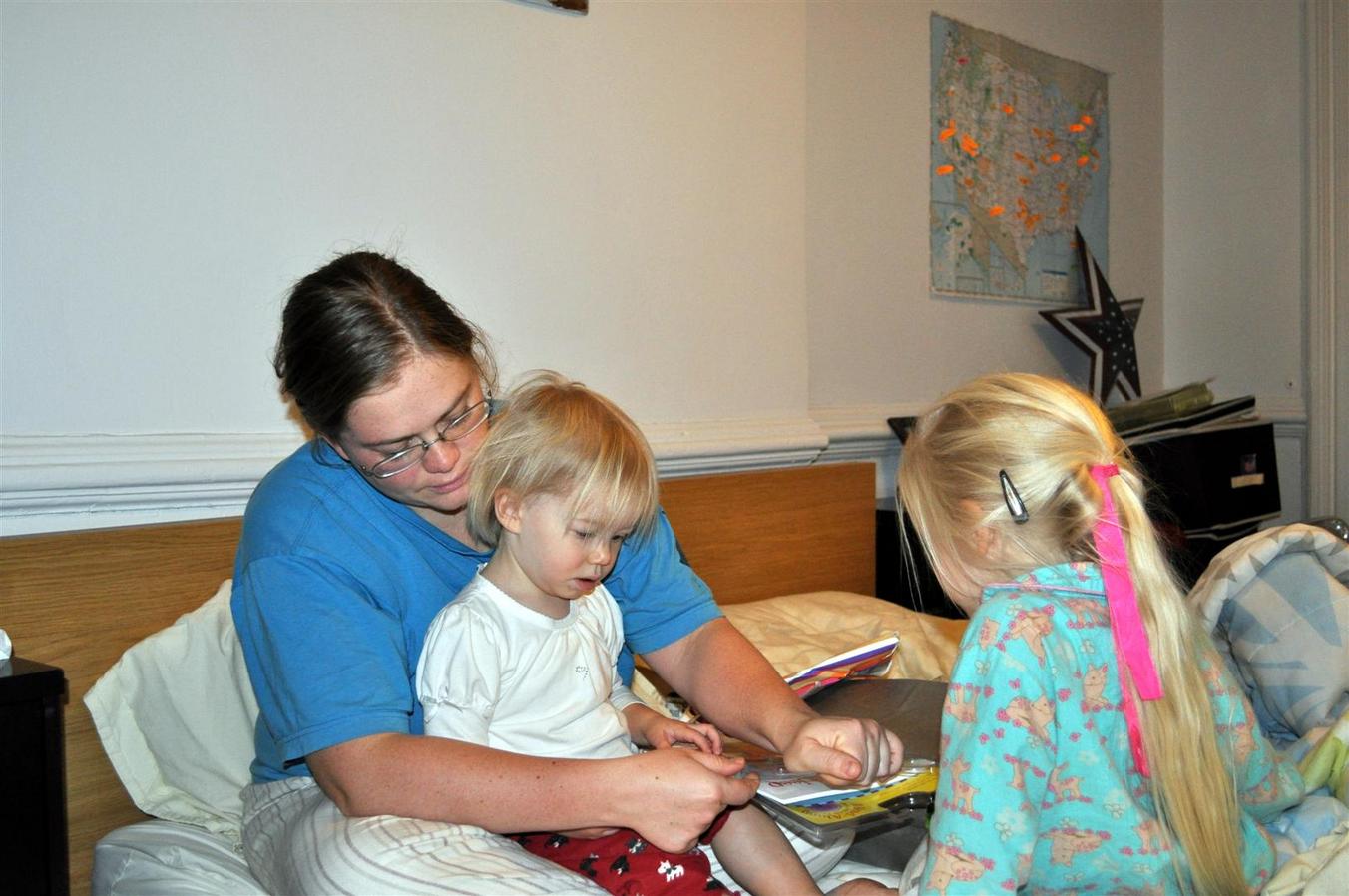 The kids had a fun day. We didn't really have any special celebration, but they had their much-loved music class in the morning, and afterward I took them to MacDonald's for lunch. They got Happy Meals with tacky toys that they were absolutely thrilled about. I will quietly get rid of said tacky toys when they have been laying forgotten at the bottom of the toy box for a few weeks. But don't tell them!
Special dinner was pizza and birthday cake. For both girls' 2nd birthdays I have made plain chocolate cakes decorated by copious amounts of colourful candy and sprinkles, and it's been a hit both times. The fancy cakes can wait until they're old enough to appreciate them!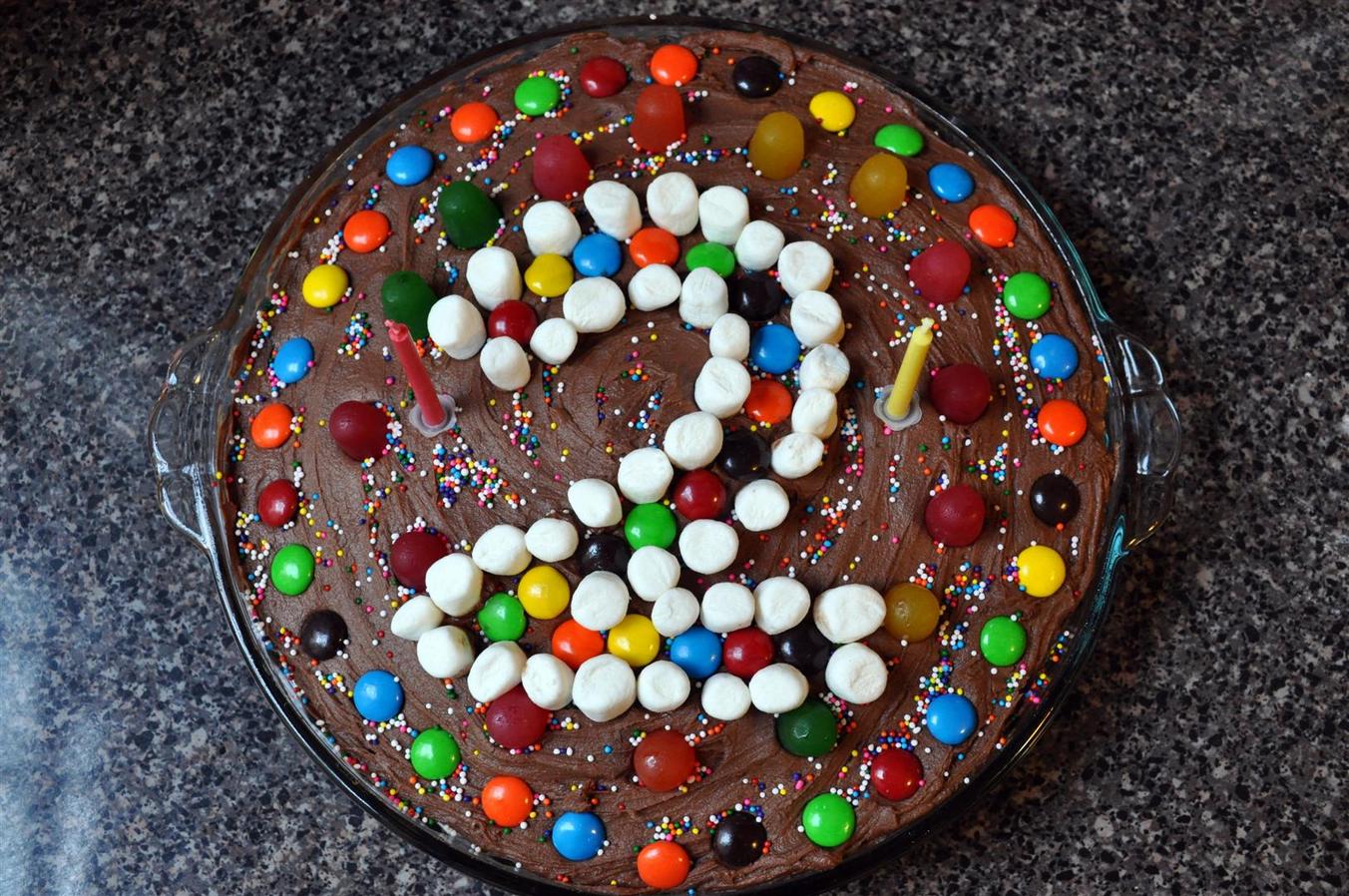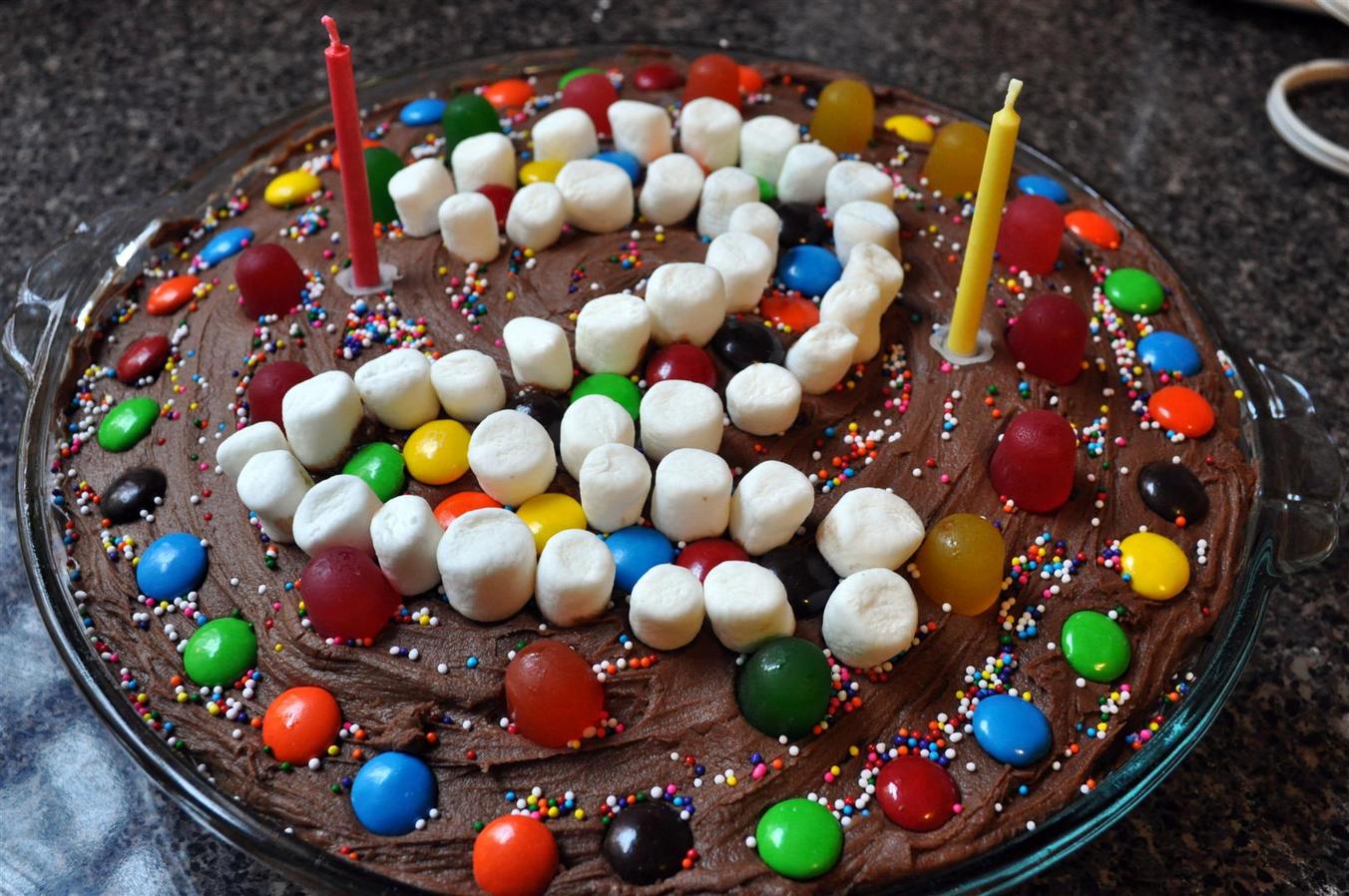 Esther wasn't too interested in pizza — there was cake! I had to resort to hiding it on top of the kids' dresser in their room so Esther would at least try the pizza.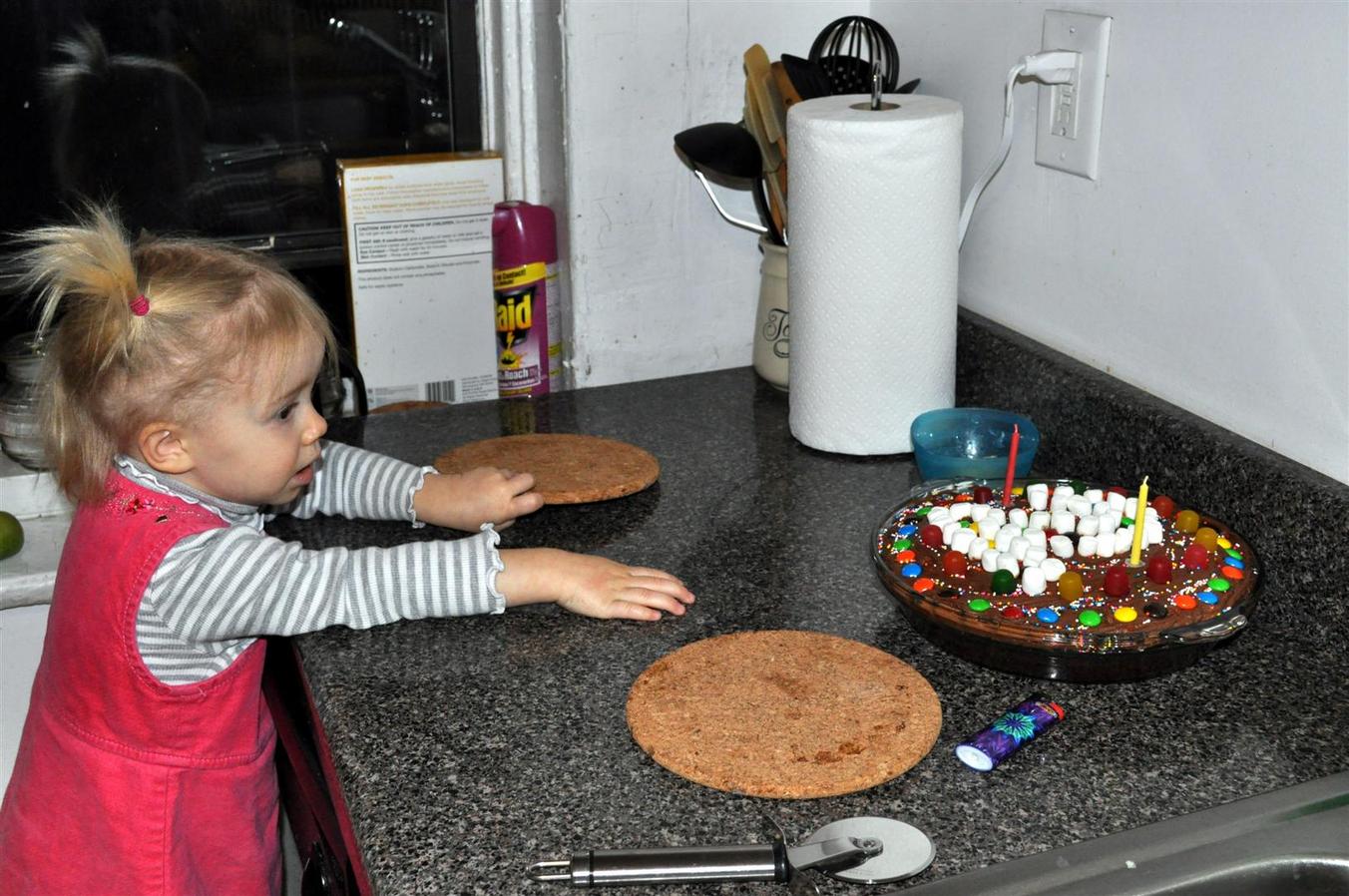 My mum brought over some special birthday candles for the girls when she visited in October — the flame is the same colour as the candle. There was more excitement on Marica's part than on Esther's about this — Esther just loves flames, and blowing them.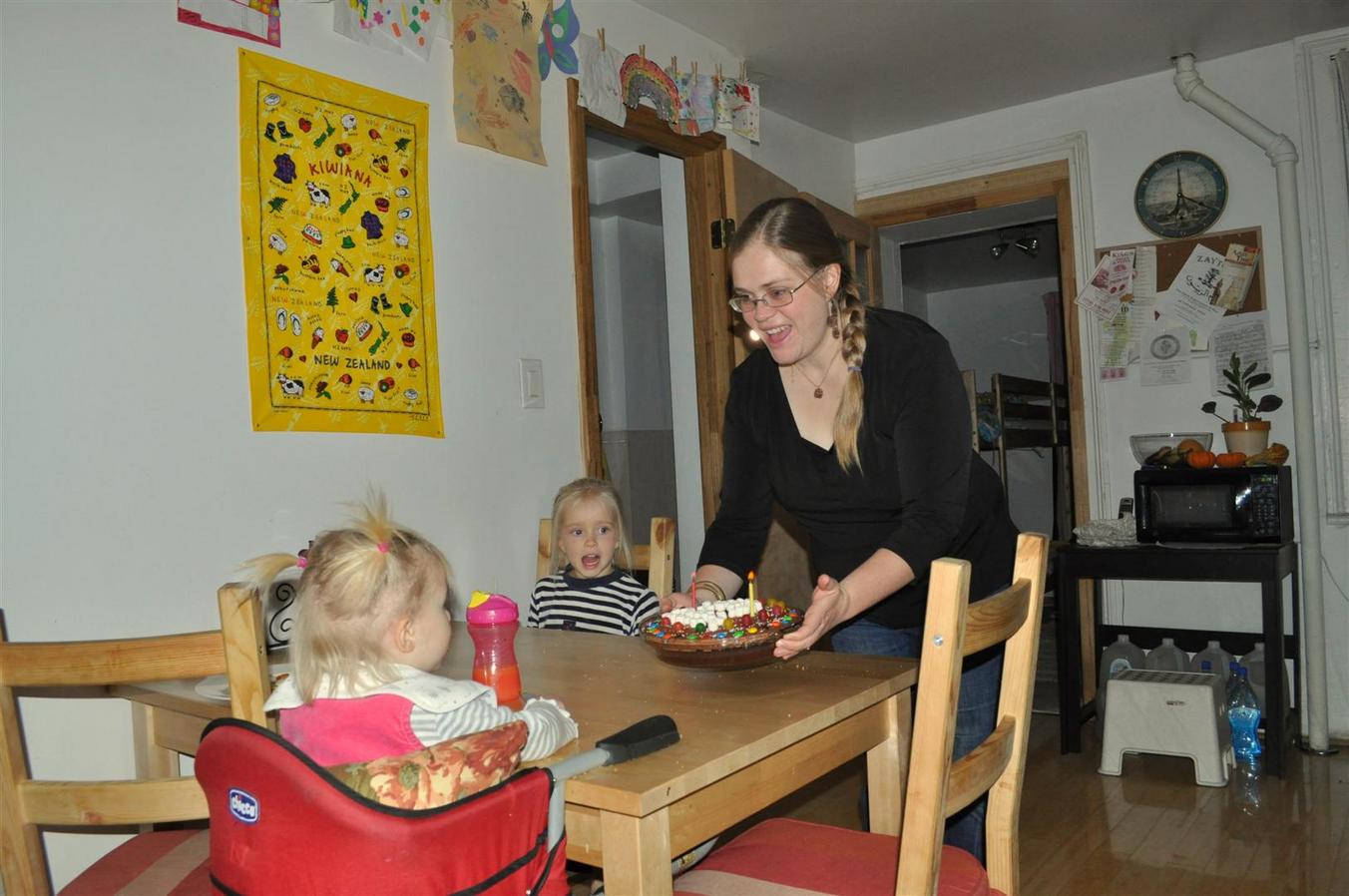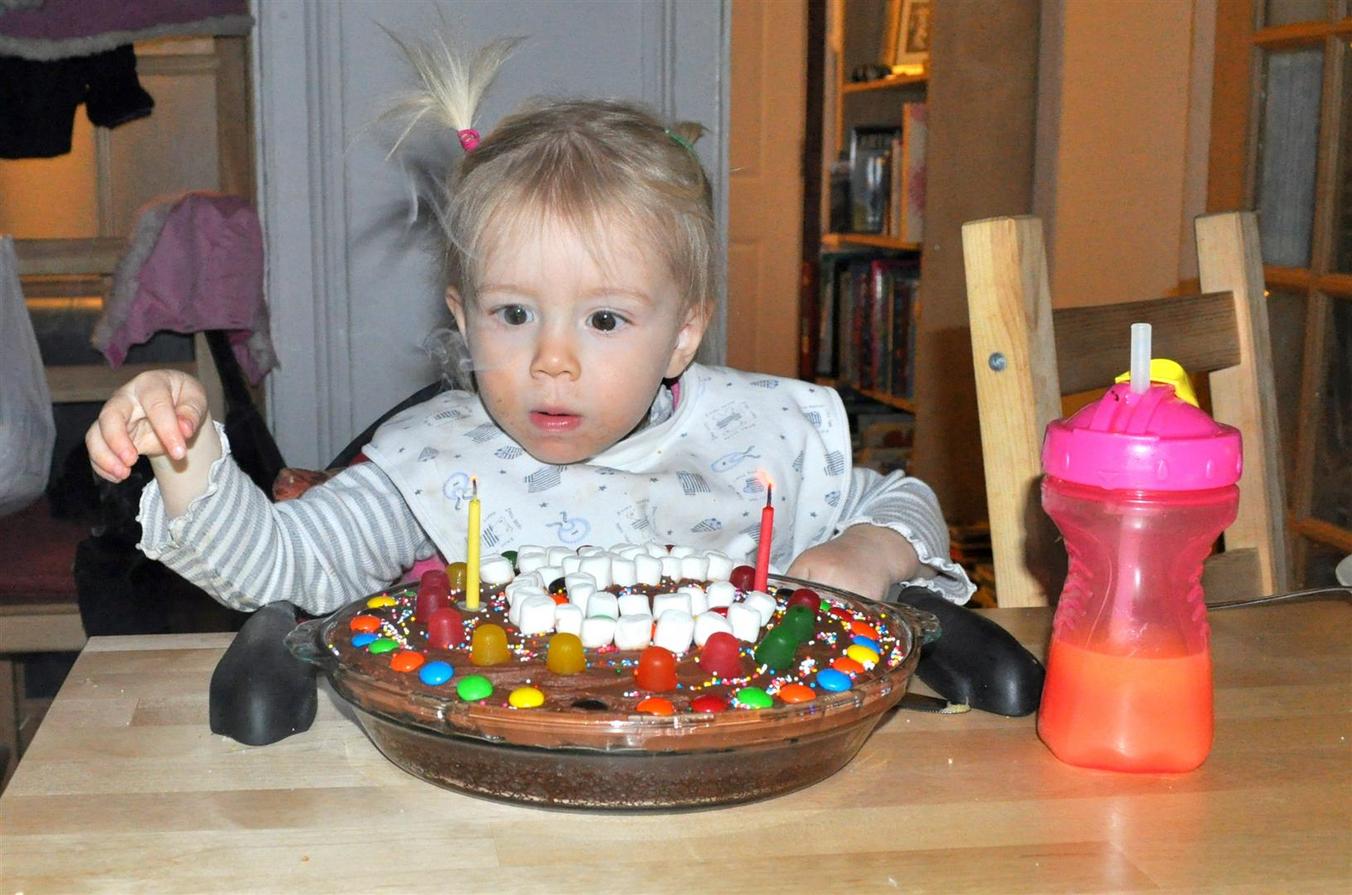 And then cake the best part — eating the cake!