Well, Thanksgiving came and went, and we had a lovely day. It was great to have a bonus day where Ben had the day off, and we enjoyed getting to know a friend from church a bit better.
One of the highlights of a day filled with thankfulness was of course the food! I enjoyed spending two days creating a feast. I love cooking! I love cooking good food! I love cooking good food for people to enjoy around my table, even if my table can't be as festive or pretty as I might like in our current setting.
I don't know if it's because I had one glass of wine (ha!), or if my camera settings were just all wrong, but it was The Day of the Worst Photos Ever. Which is why there are not detailed photos of every single dish. (Thank goodness, I hear you say?) Oh well! Here's what we had.
Roast Turkey, Turkey Gravy, Cranberry sauce, Strawberry and Spinach Salad, Stuffing, (yep, the stuff from the box. Though I did dress it up with onions, celery, carrots and mushrooms.), Challah rolls, Pommes Dauphinoise, Curried Sweet Potato Salad, Whiskey Glazed Carrots, and Green Bean Casserole with bacon.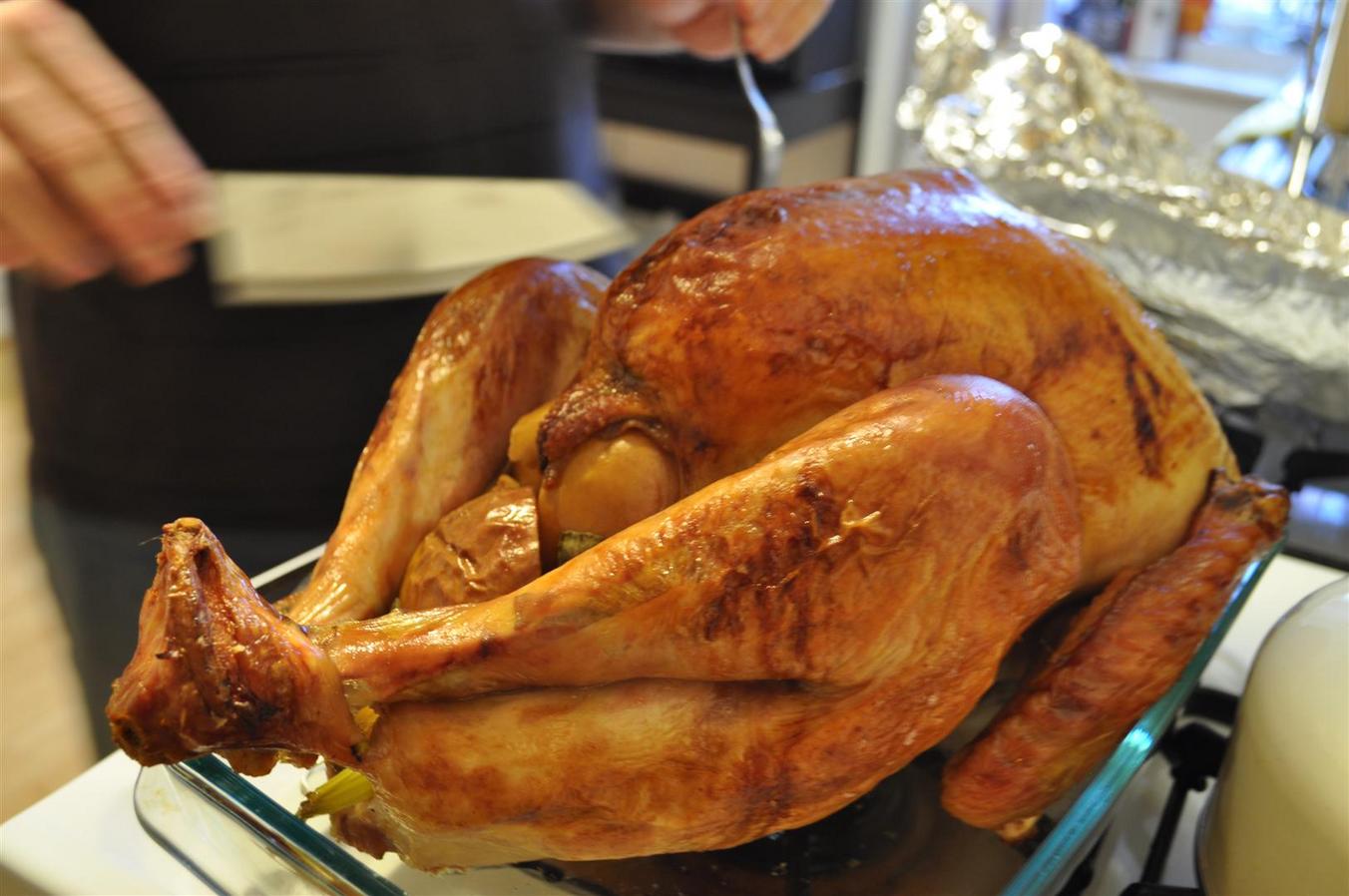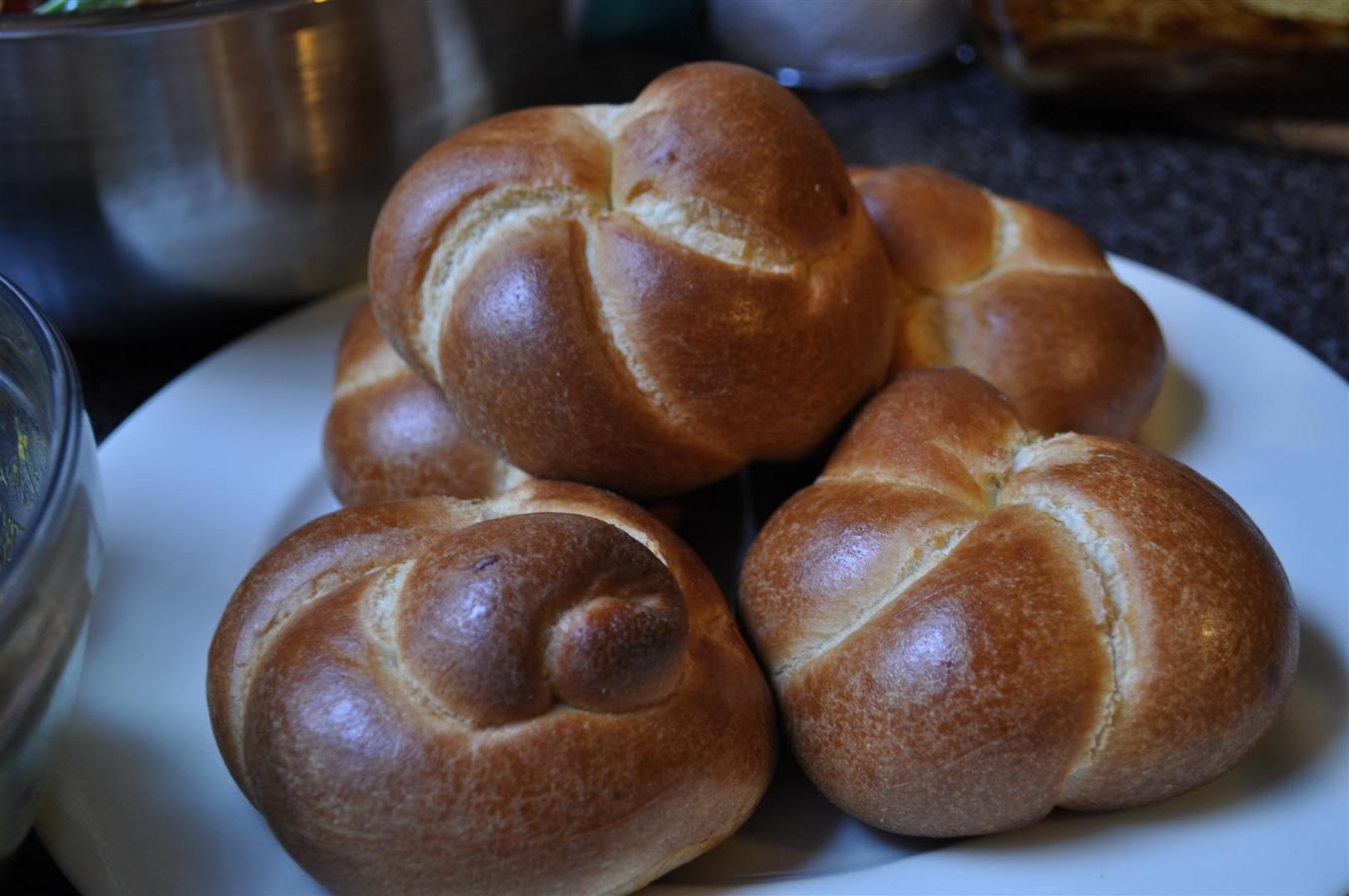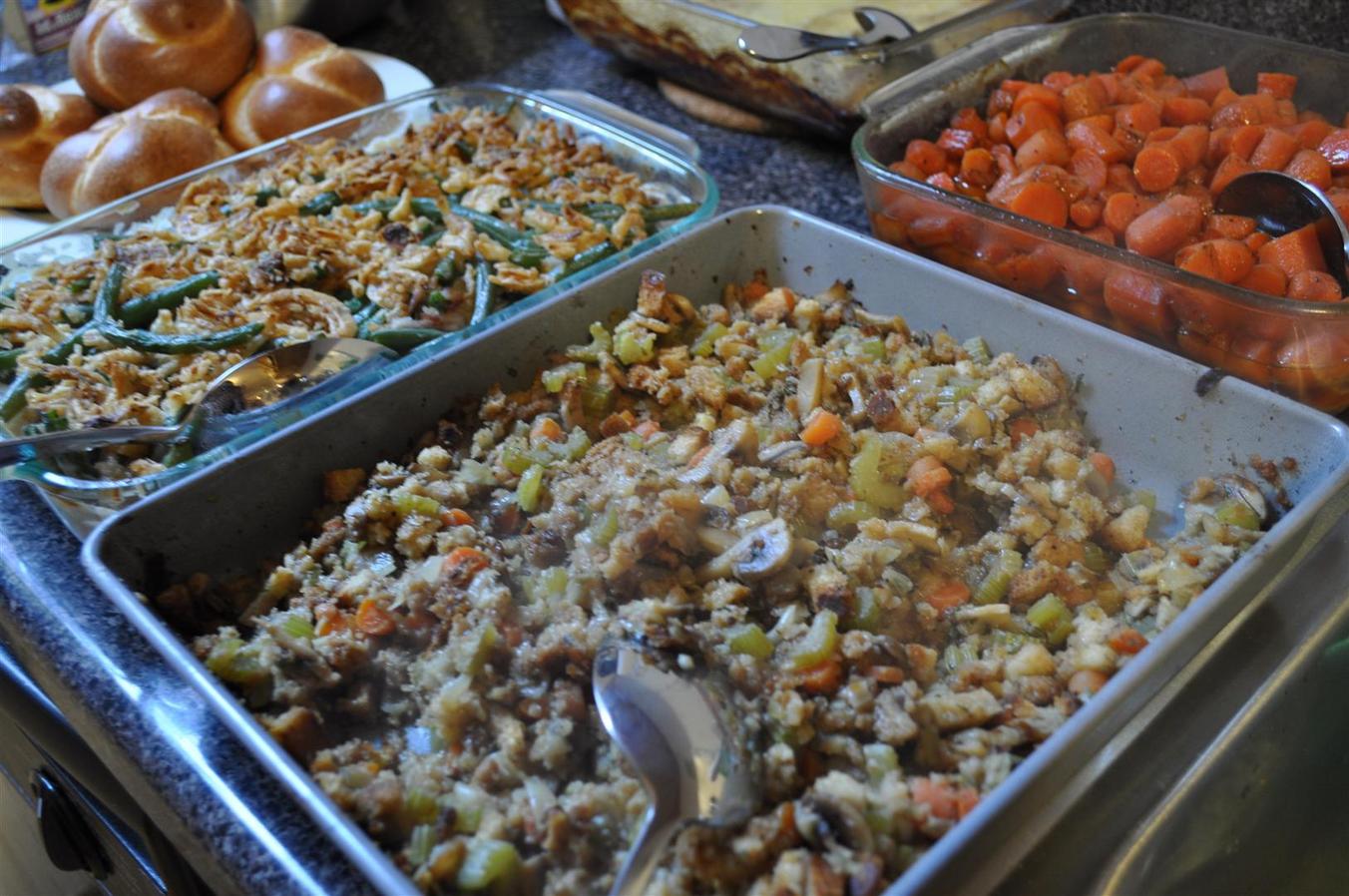 Our table doesn't have the room for salad plates, so our plates were wonderfully full!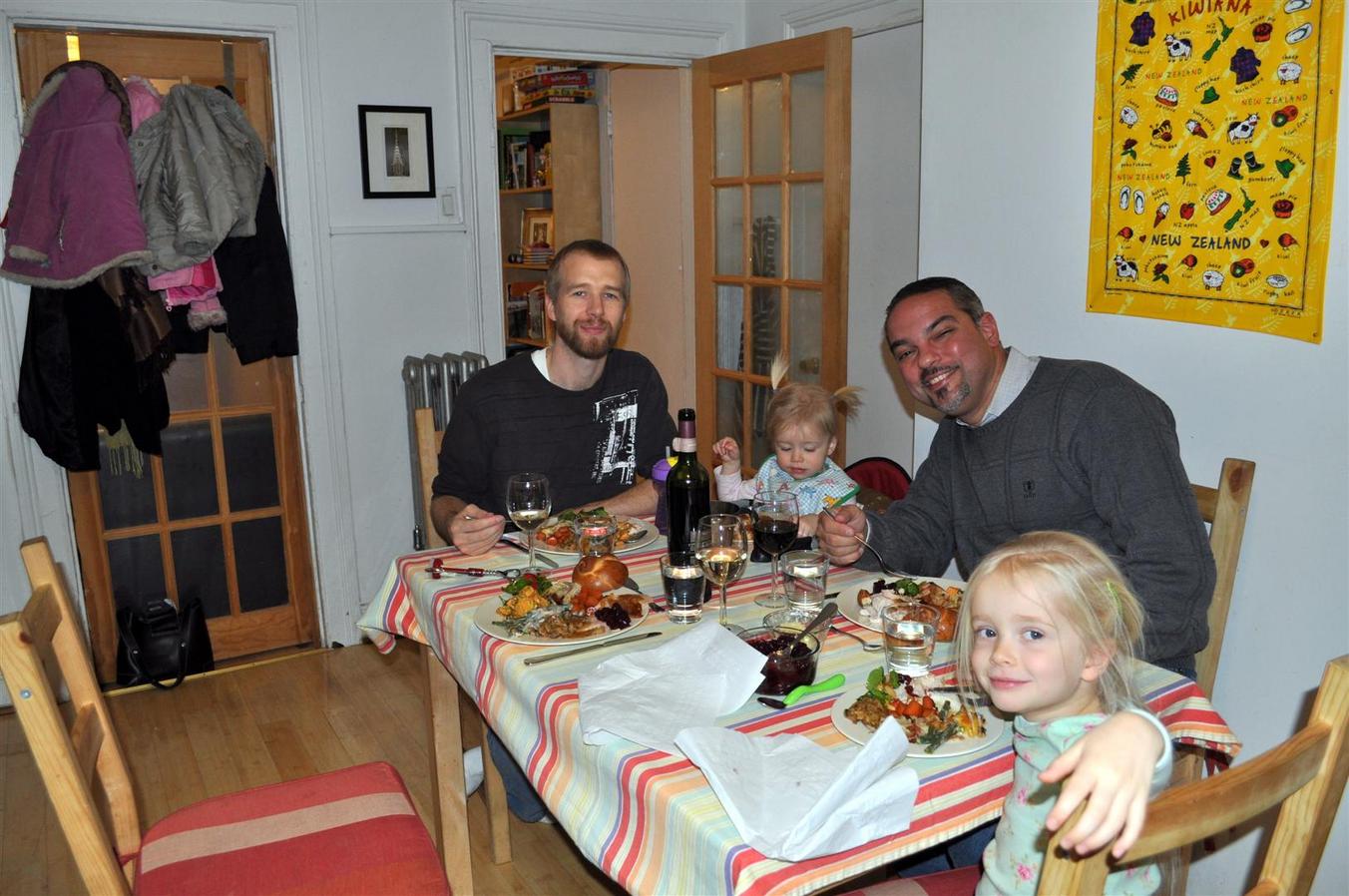 And for dessert we had Pumpkin Pie and cream.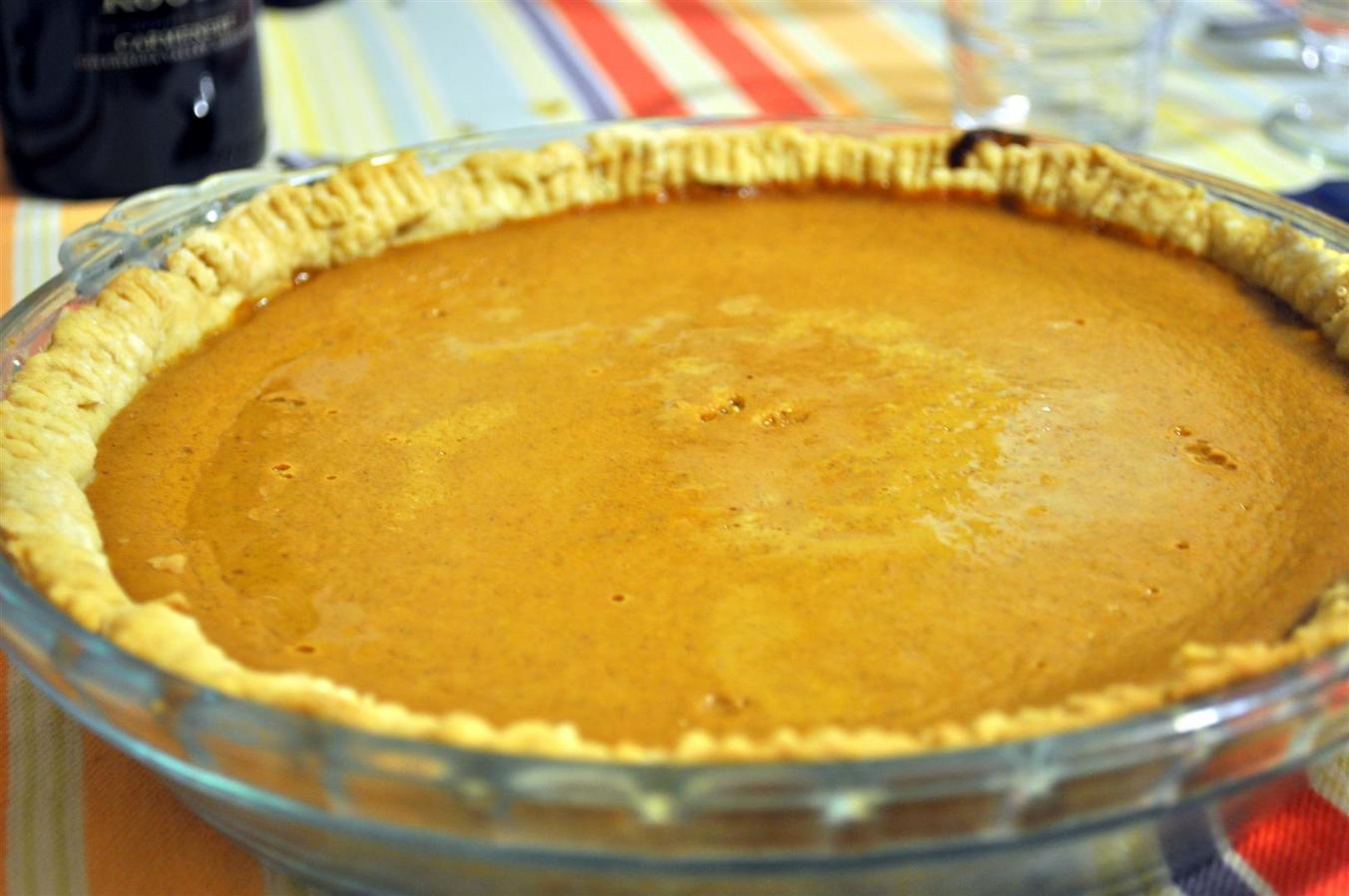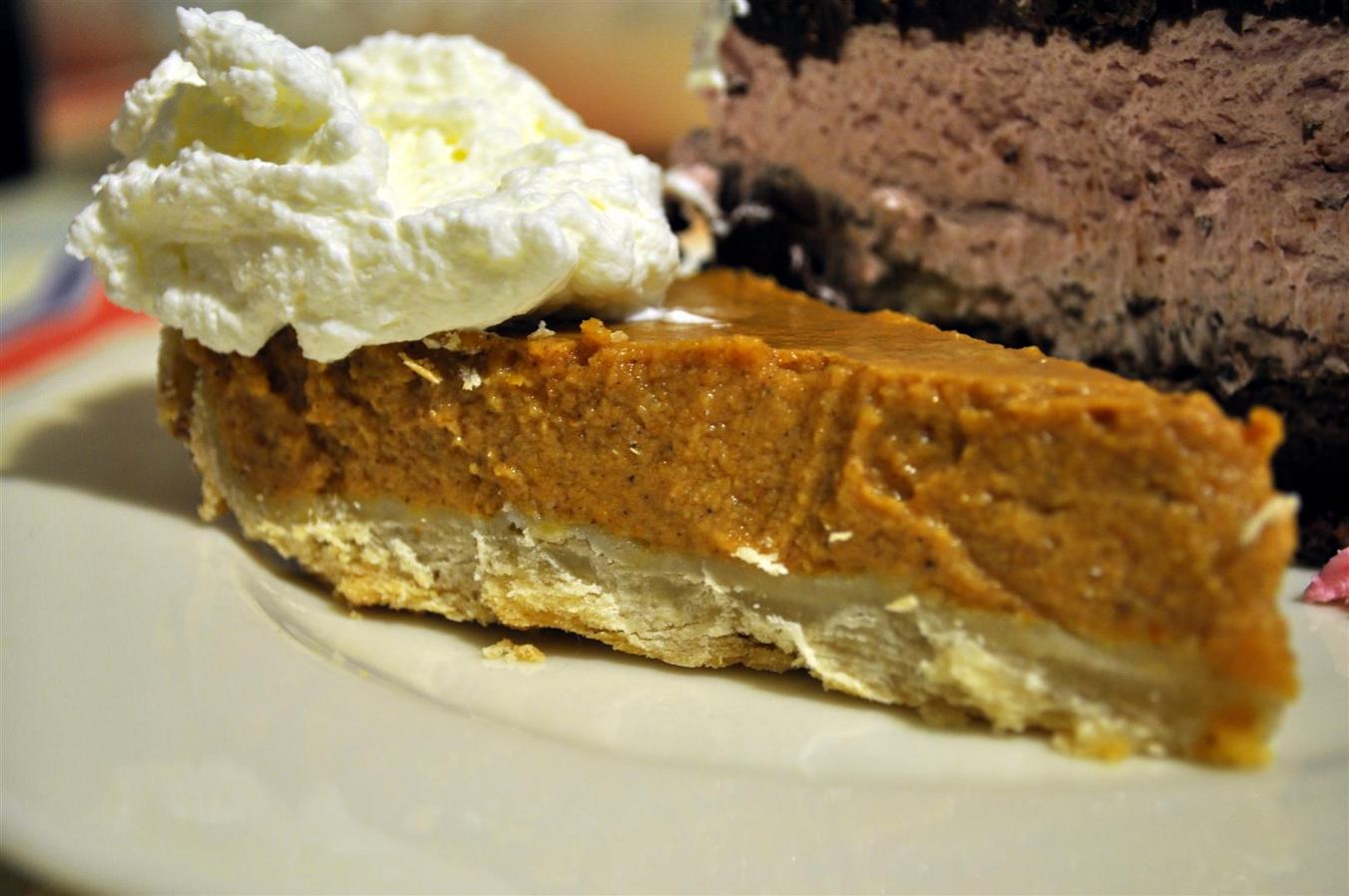 as well as an amazing Raspberry and Chocolate Mousse cake that our friend Eddie brought.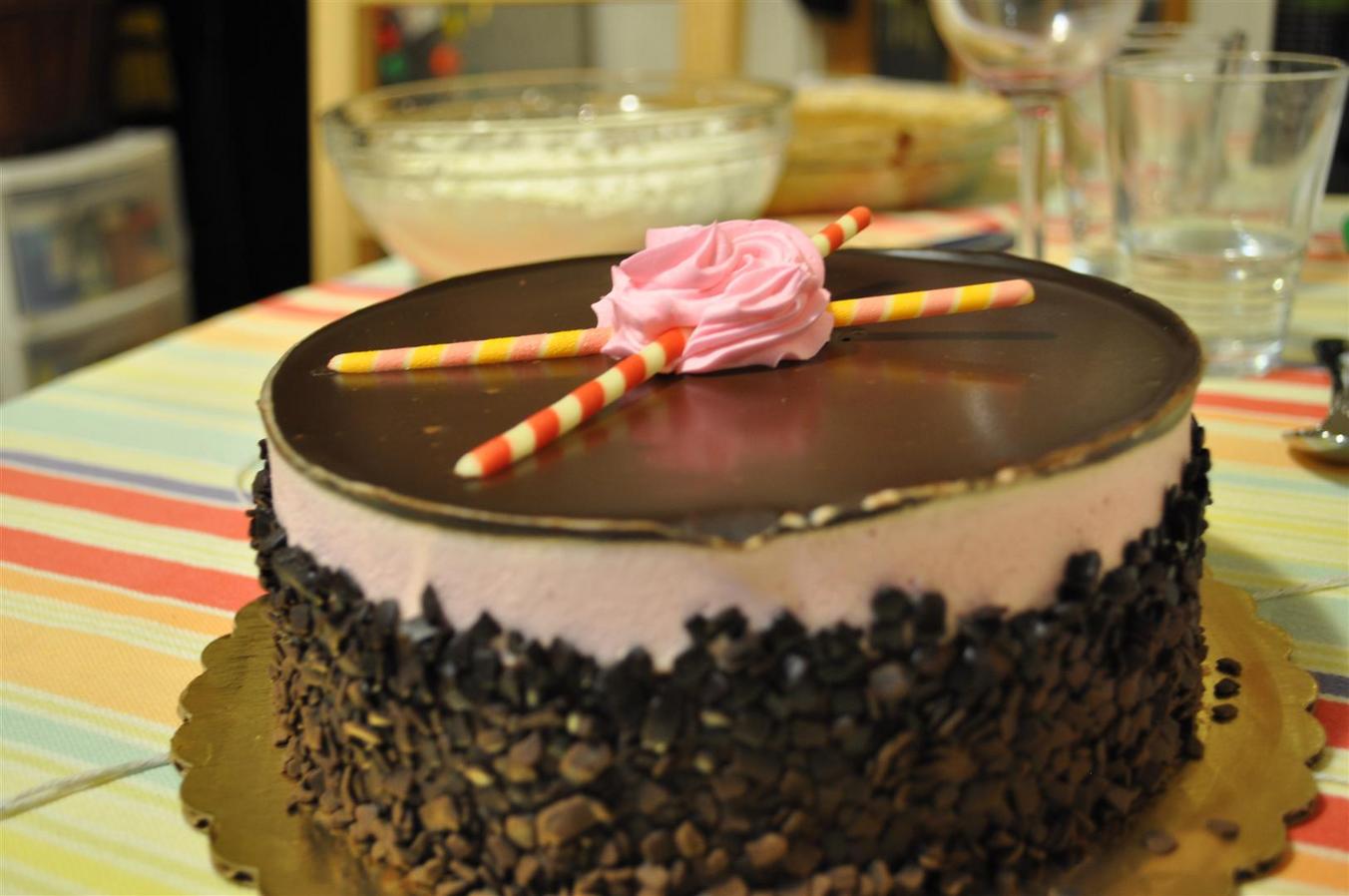 Brining the turkey was quite an adventure —something I had never done before. I cooked up some brine on Tuesday and let it cool. It looked cool and smelled pretty potent.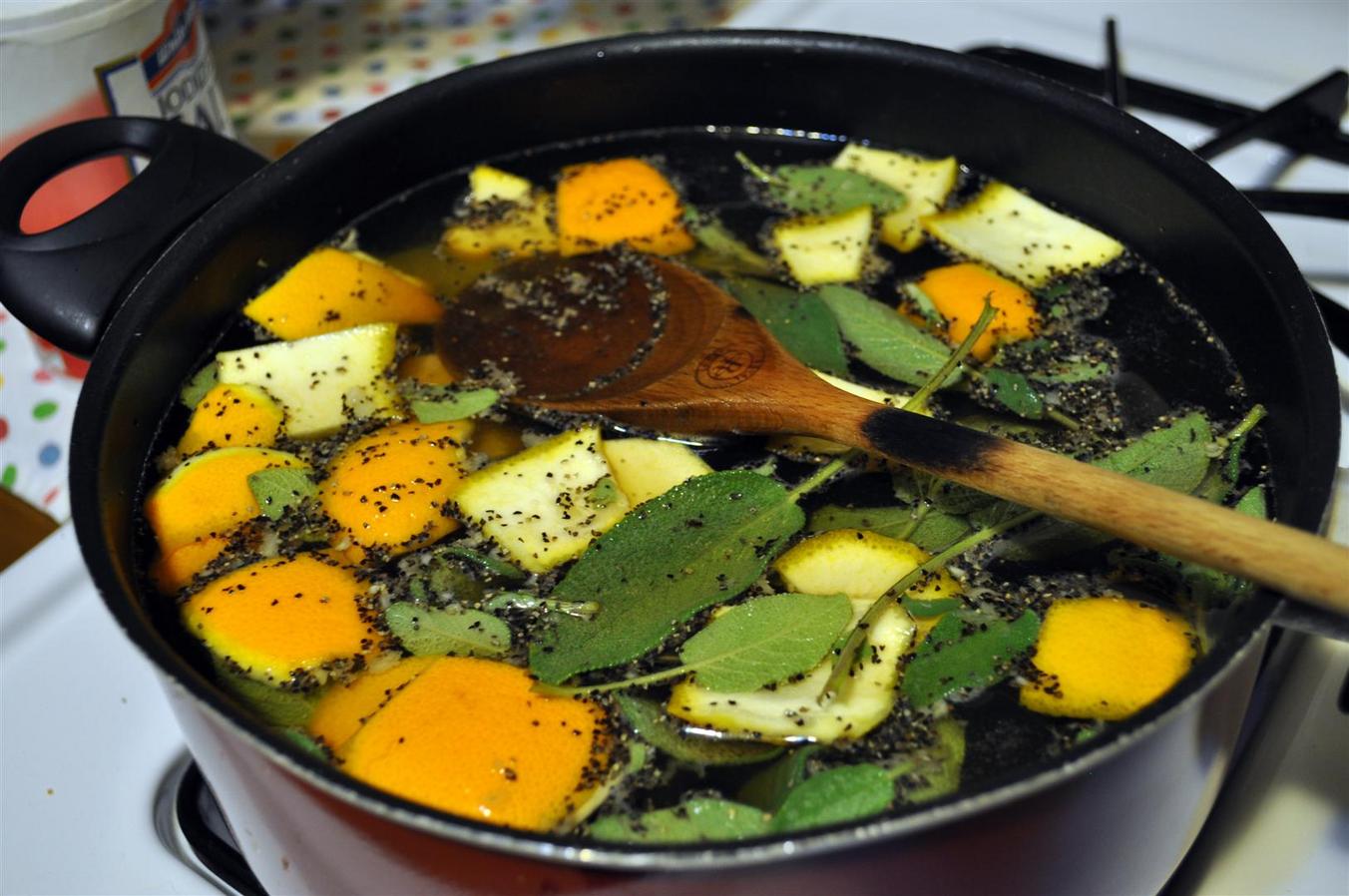 On Wednesday evening, it was time to get this turkey into the brine.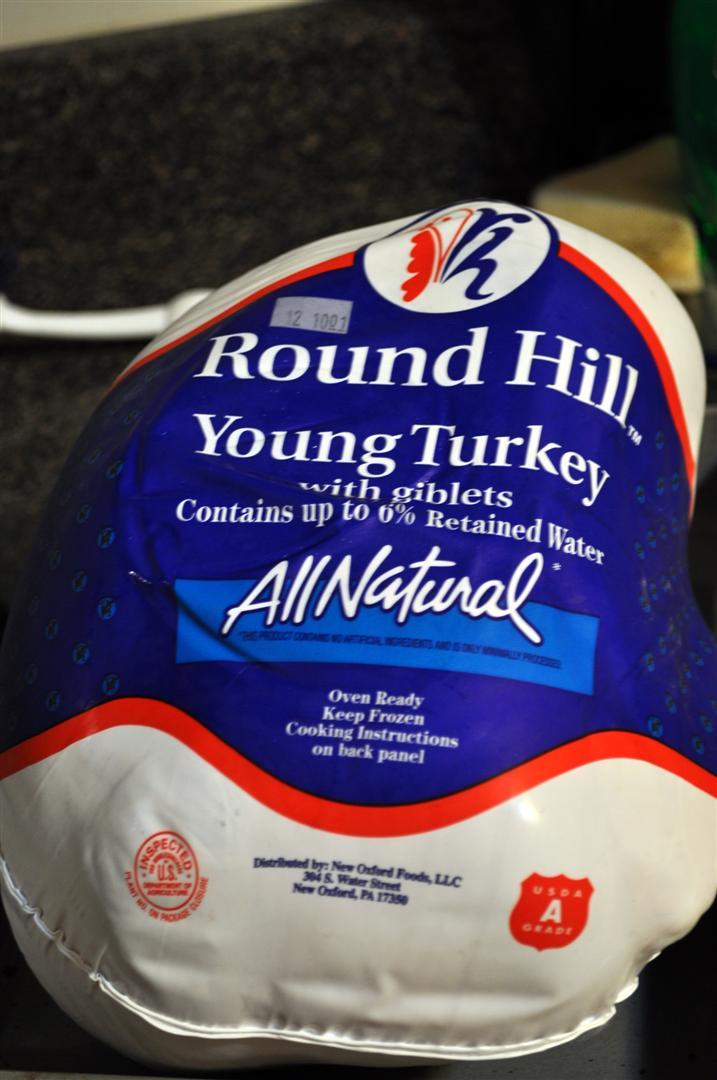 There was a little problem, though. I don't have a container big enough to fit a turkey. Even my biggest pot here would hold about half the turkey. It's times like that I try not to get frustrated with the fact that I have a fully functional kitchen sitting in storage in my garage back home. But I digress. I looked around at what I had. Option one was the cleaning bucket, but I couldn't get myself to put food in there. Then I looked at my plastic drawer set… hmmm, this could work! So the contents of the drawer came out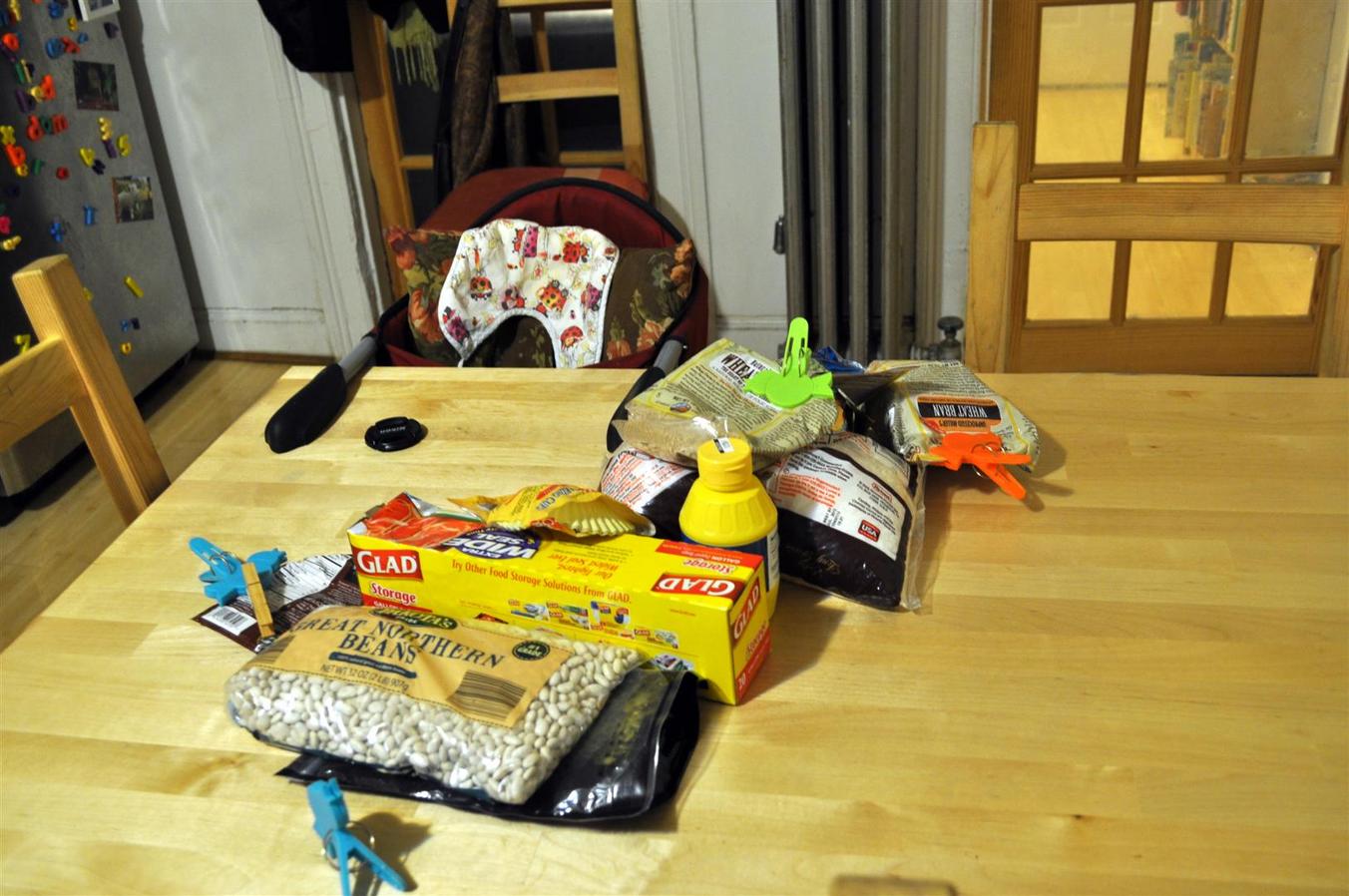 the drawer set looked bereaved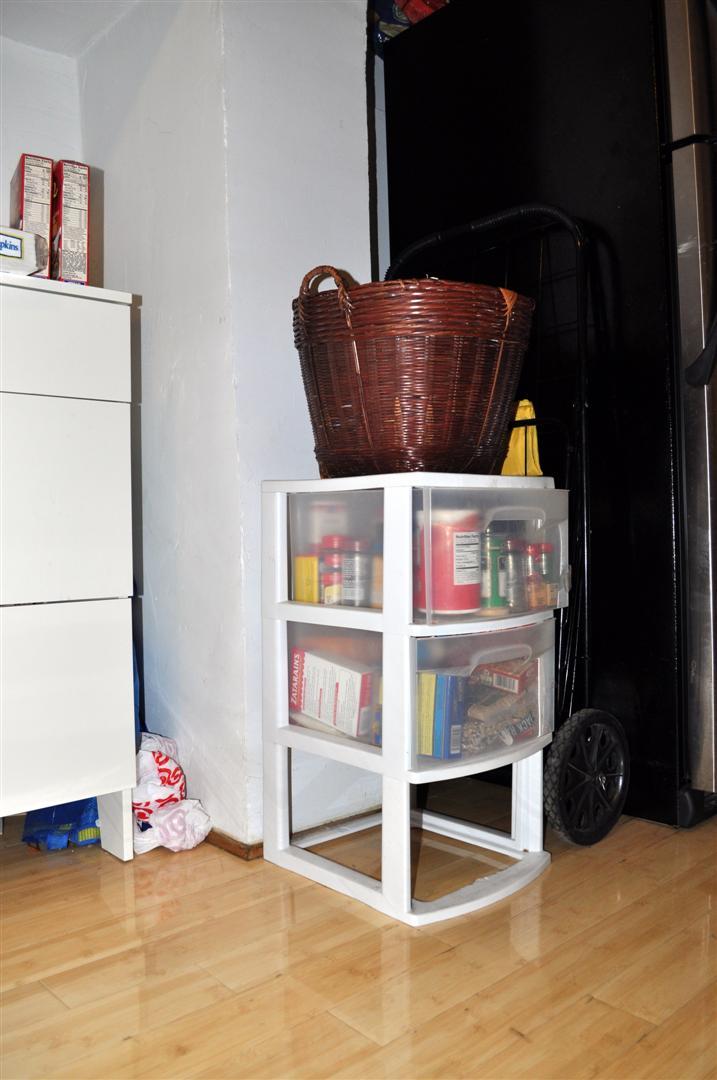 but the turkey fit!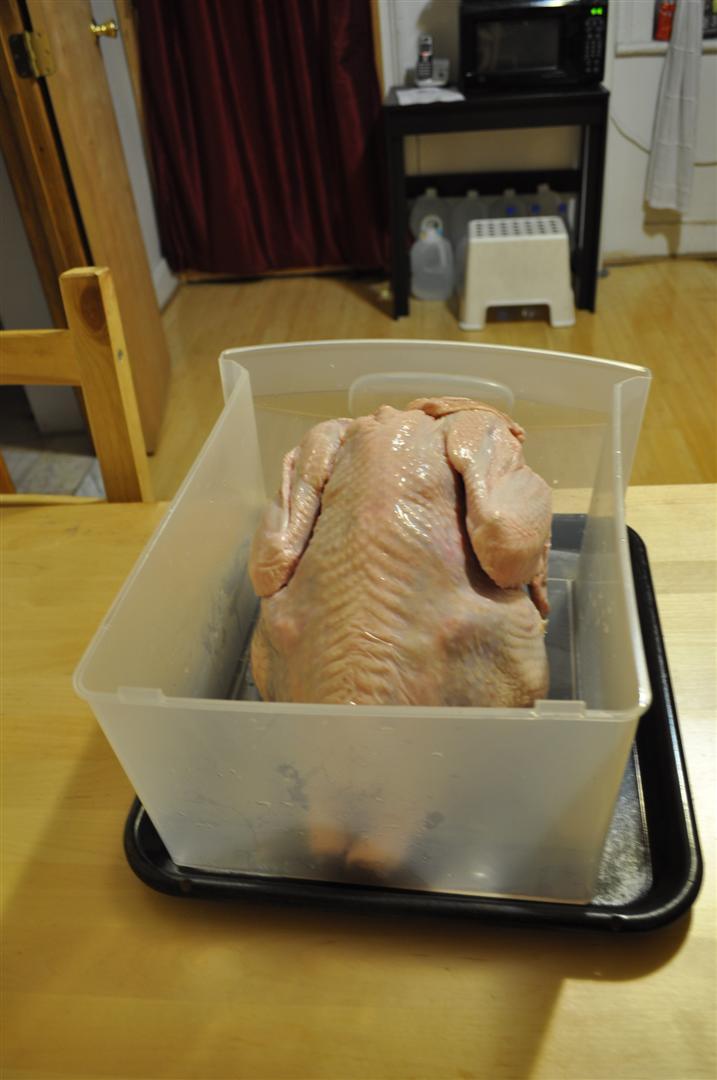 The only problem was that I didn't have enough brine, so I made some more. Good.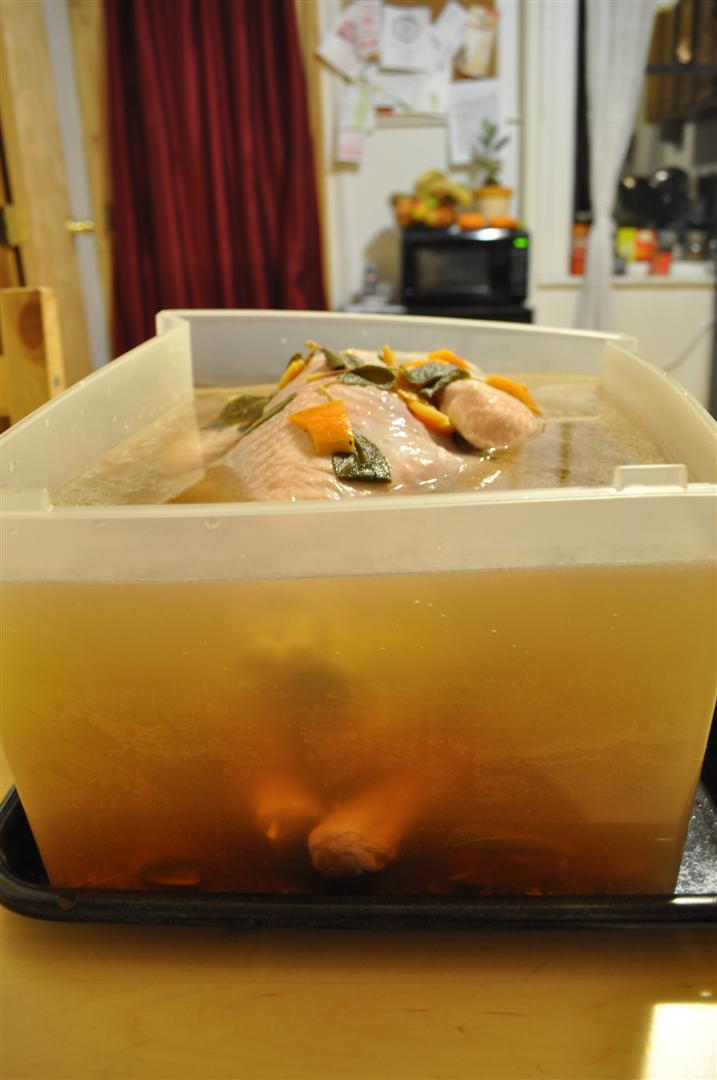 Oh dear, now it was too heavy for the fridge shelf. Rethink this whole thing. Almost give up on the whole silly brining idea. Oh, a bag! Of course! (I didn't have the foresight to buy a special brining bag). It worked, sort of!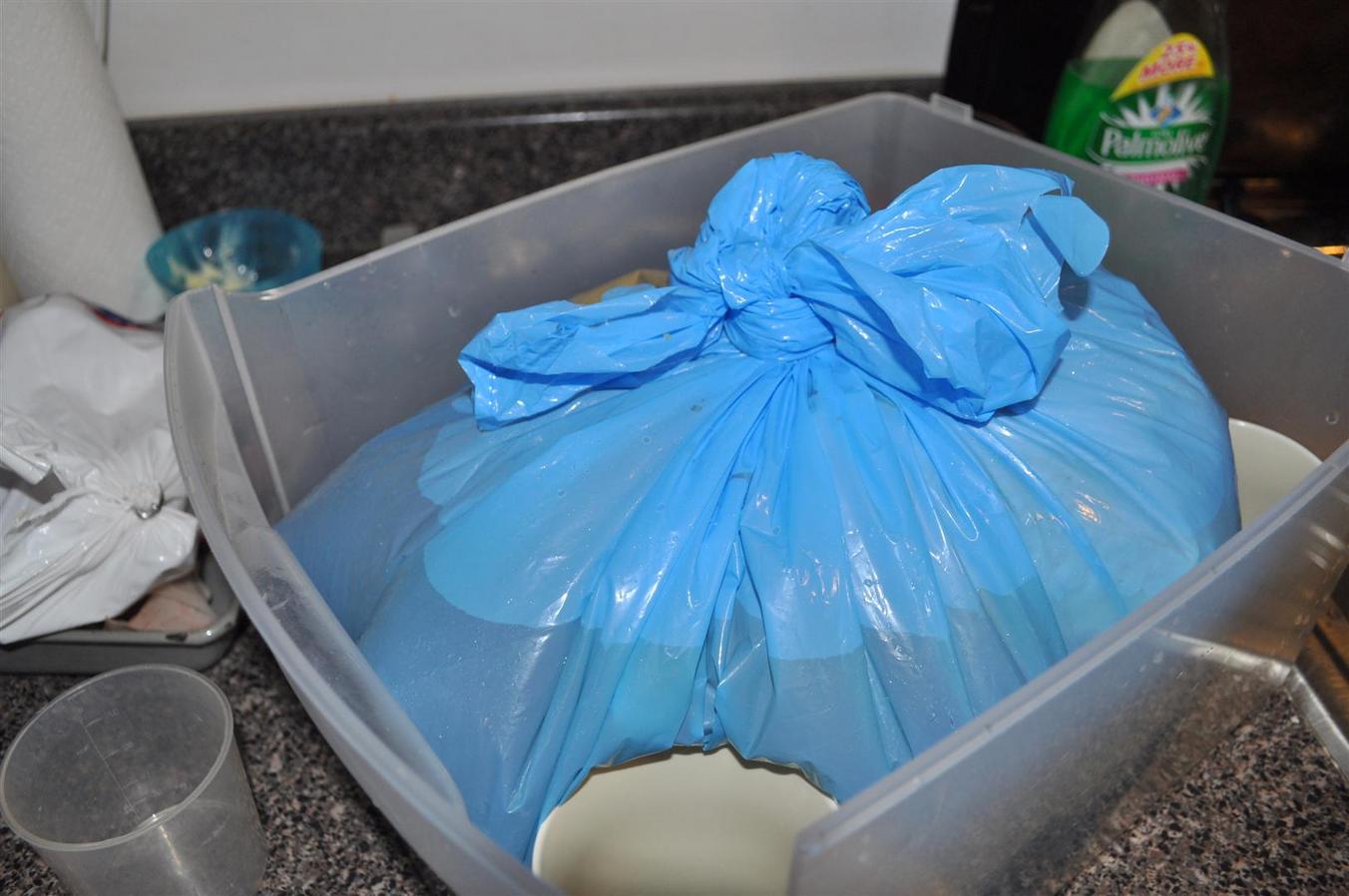 And she turned out pretty good in the end, even if I say so myself.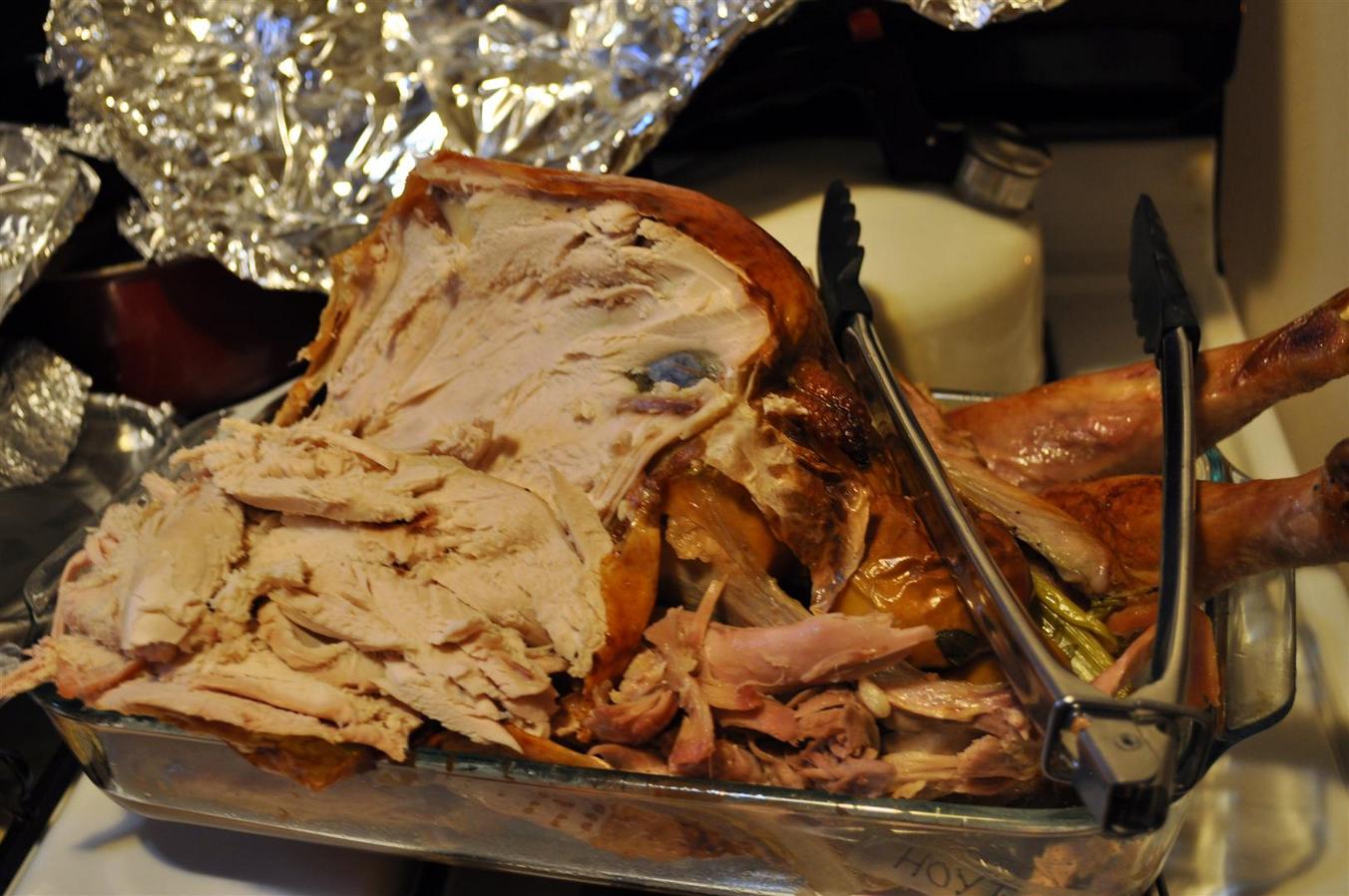 Later that evening we had some fun with dressing Esther up in her old (too small) monkey costume and there were giggles all around! And look, how strange!— a photo of me! (Honestly, it's better that way.)