We left Washington D.C. on a Friday afternoon and drove up to Baltimore. I'm not sure if we saw the wrong side of Baltimore or what, but neither of us were particularly impressed. I guess that wasn't helped by a fire drill going on at the Art Museum as soon as we walked in, and nobody knowing what was going on, including the staff, which meant we just walked straight back out!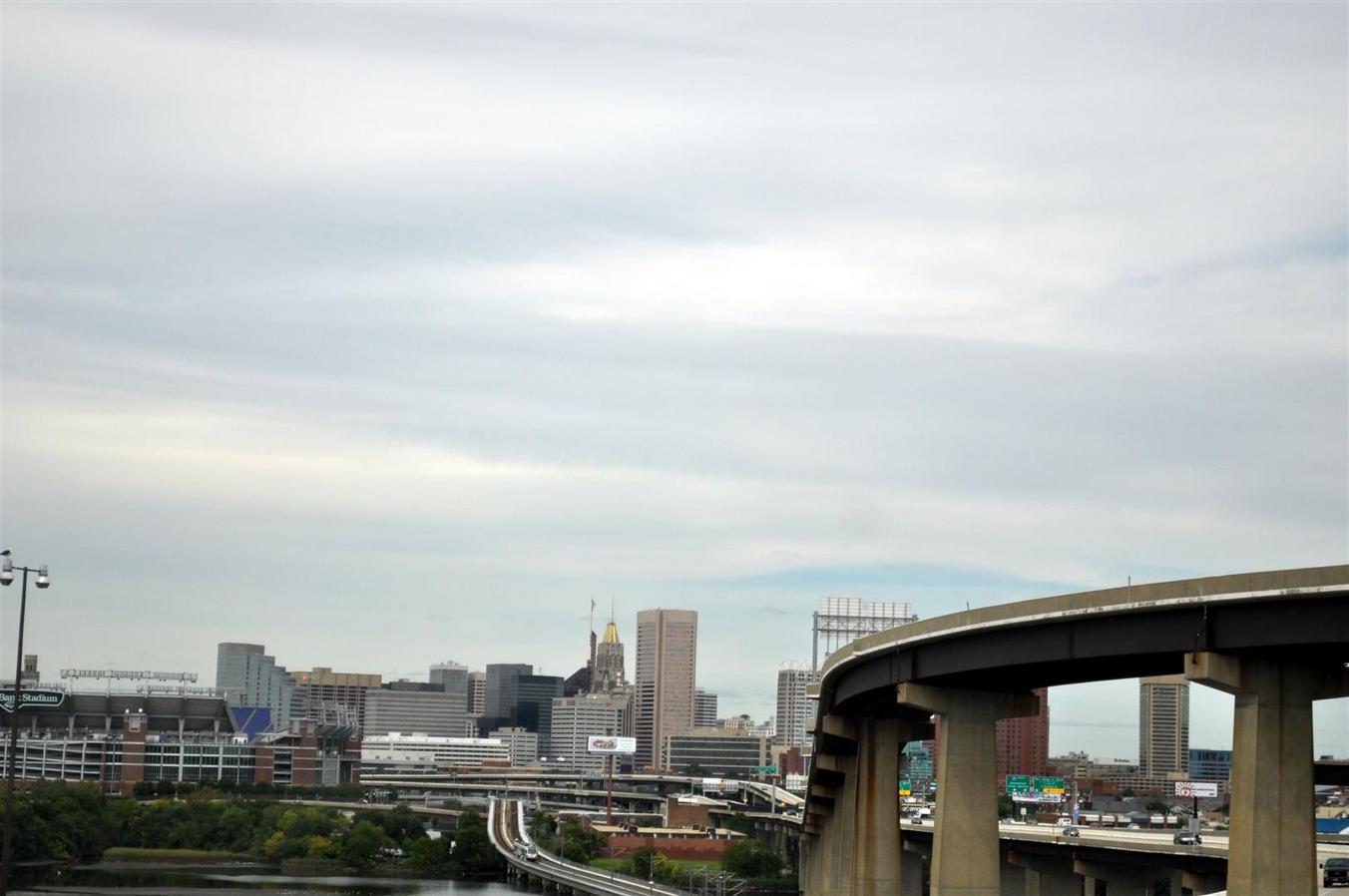 We almost got hit by a bus. I guess that was a bit exciting!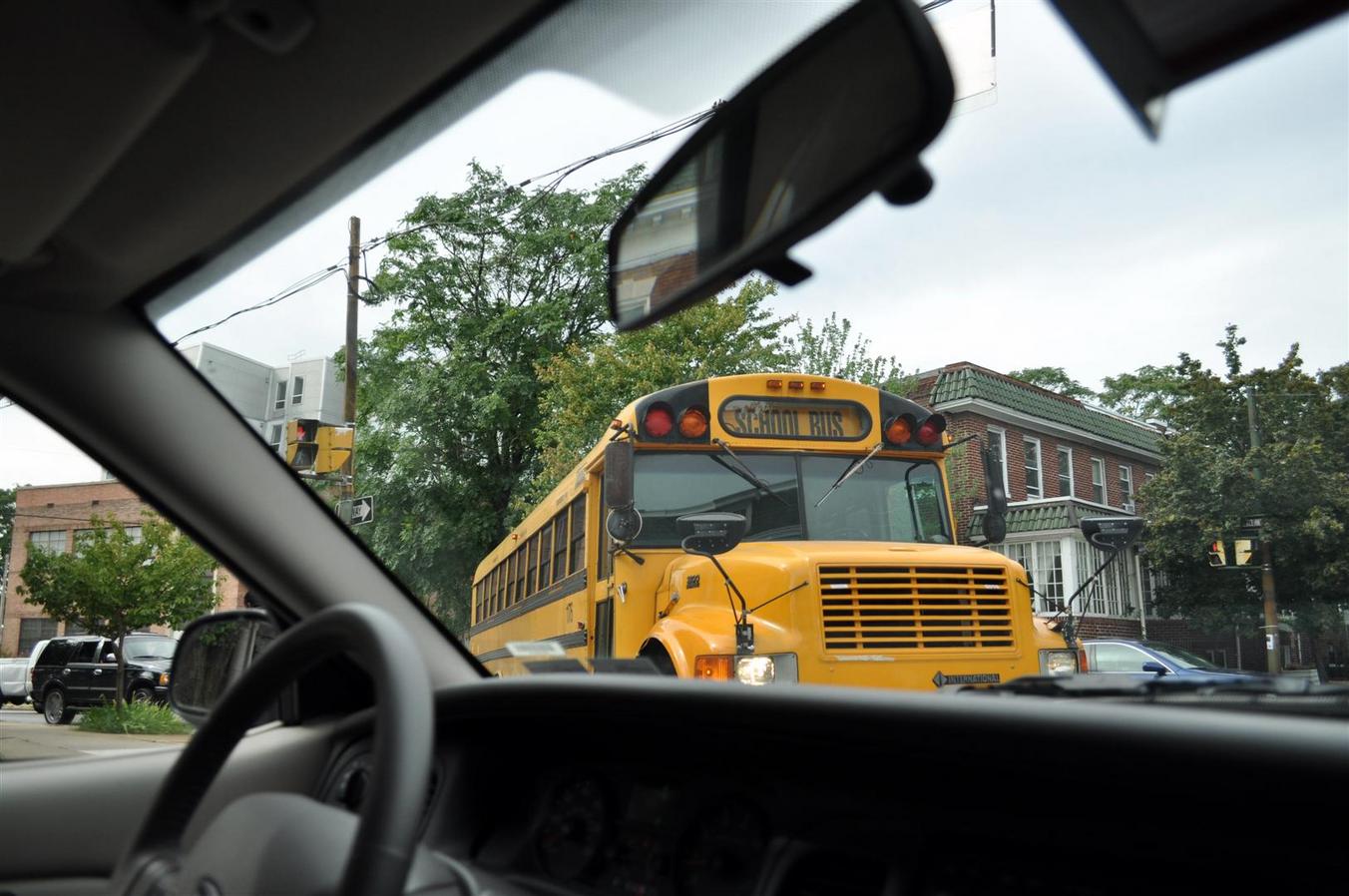 I got a chance to take some photos of the cute back seat residents.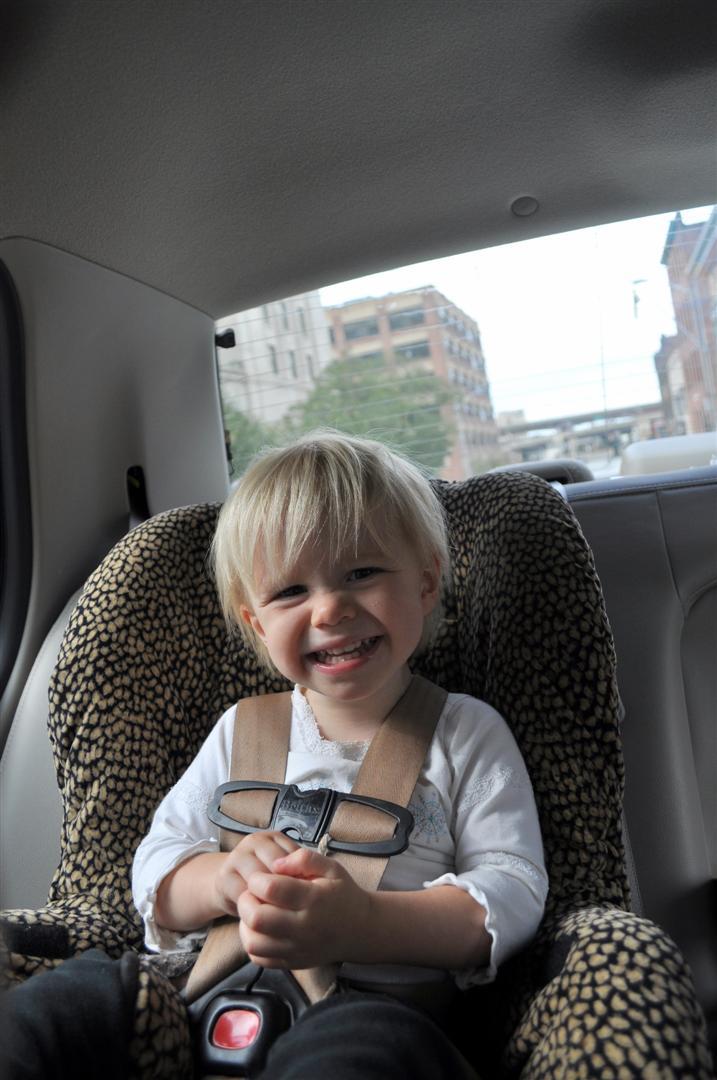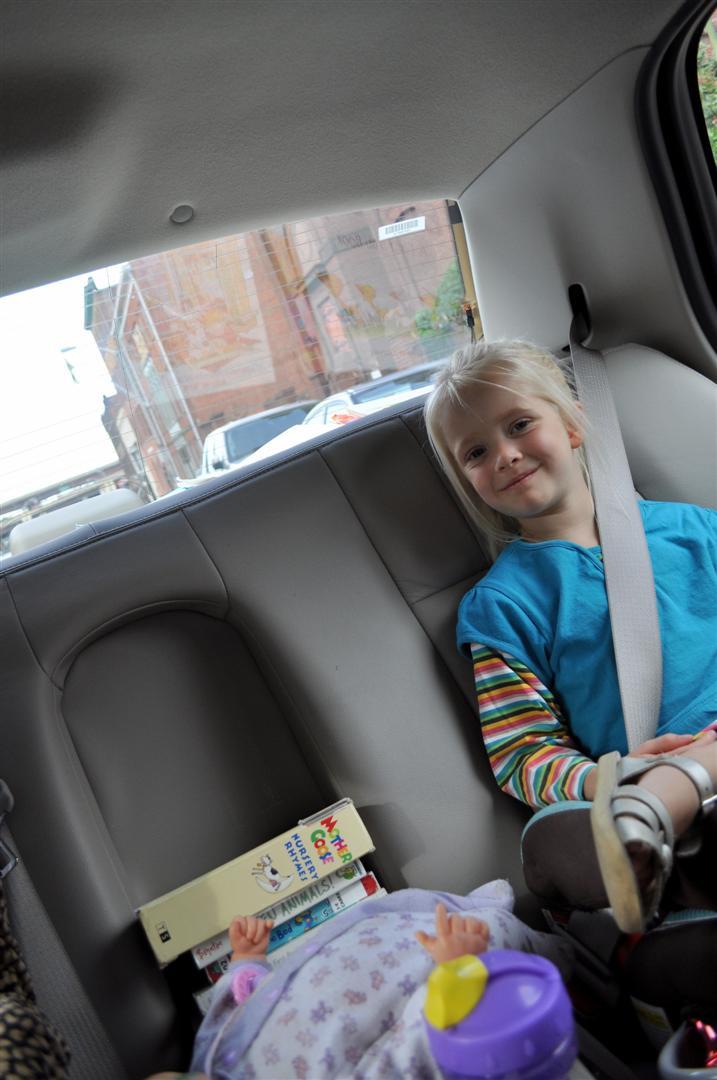 There were some nice buildings, and we went to another museum very briefly where Margaret could look at a special kind of Baltimore quilts. We were in and out of there just before closing time, so not really any time for photos.
This was just a nice building I liked that had some pretty flower boxes.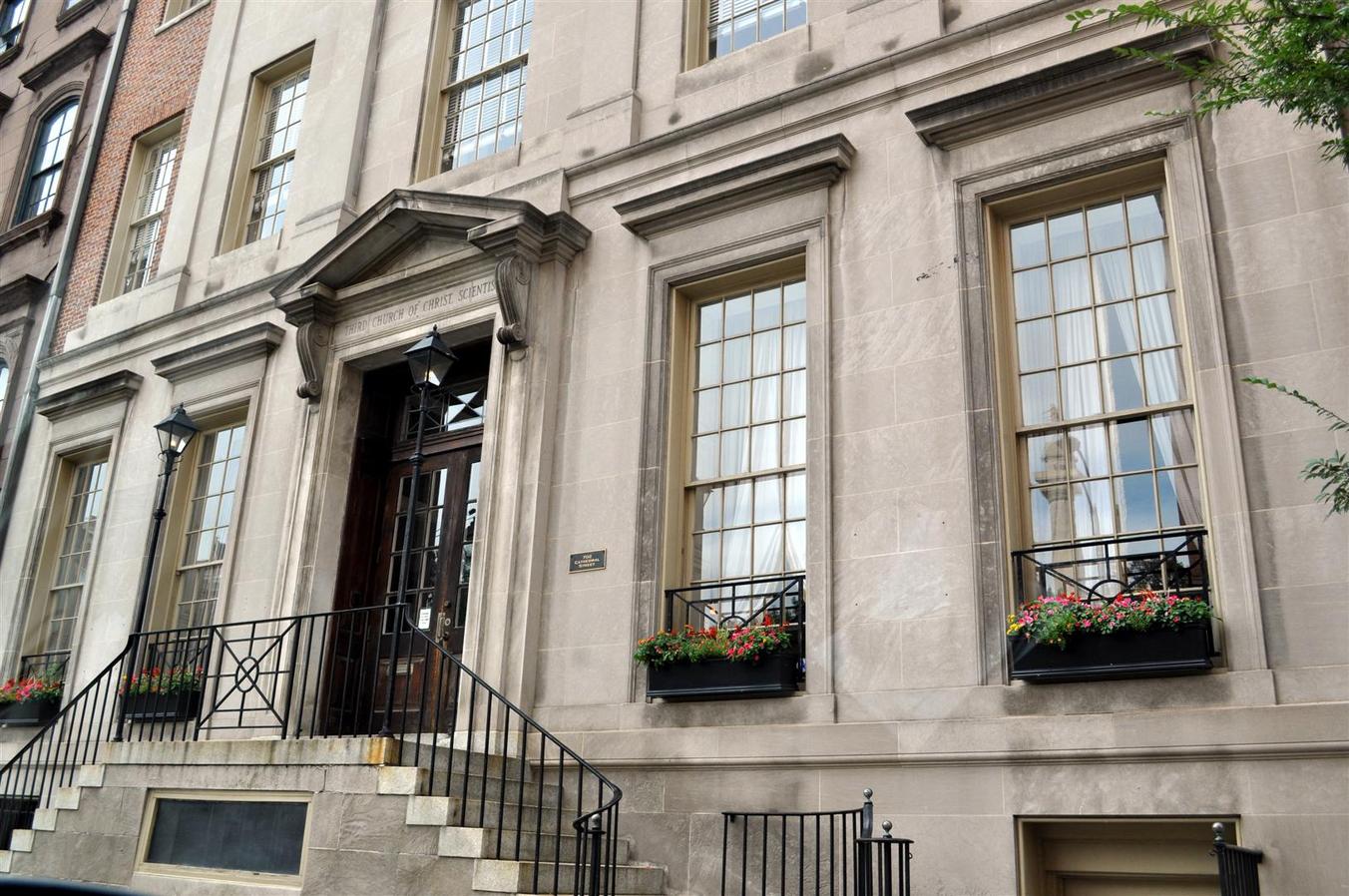 And we saw some colourful row houses.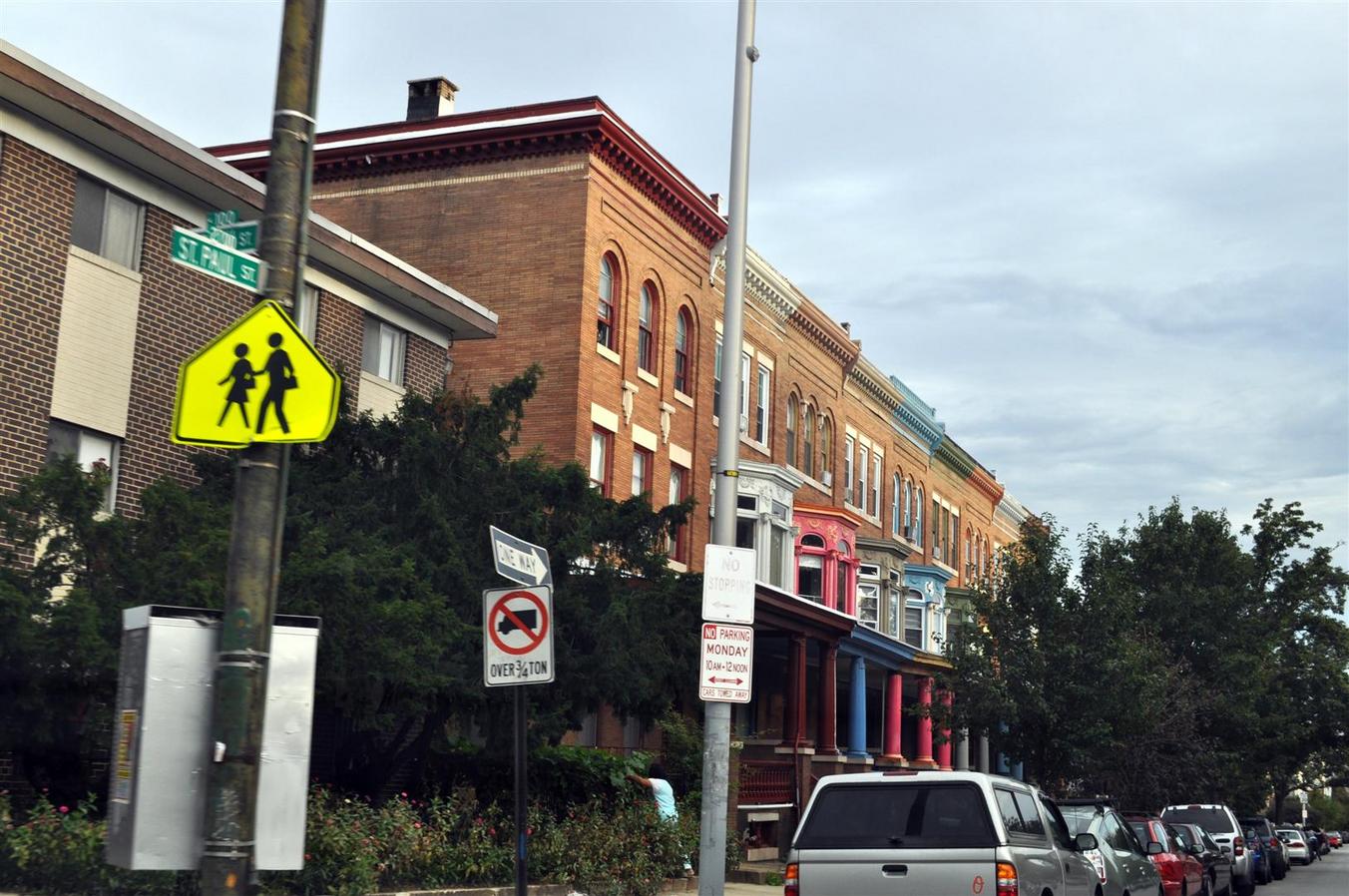 We had dinner at Chipotle and then an evening of sorting out all the things we had accumulated up to that point, followed by a relatively early night to bed!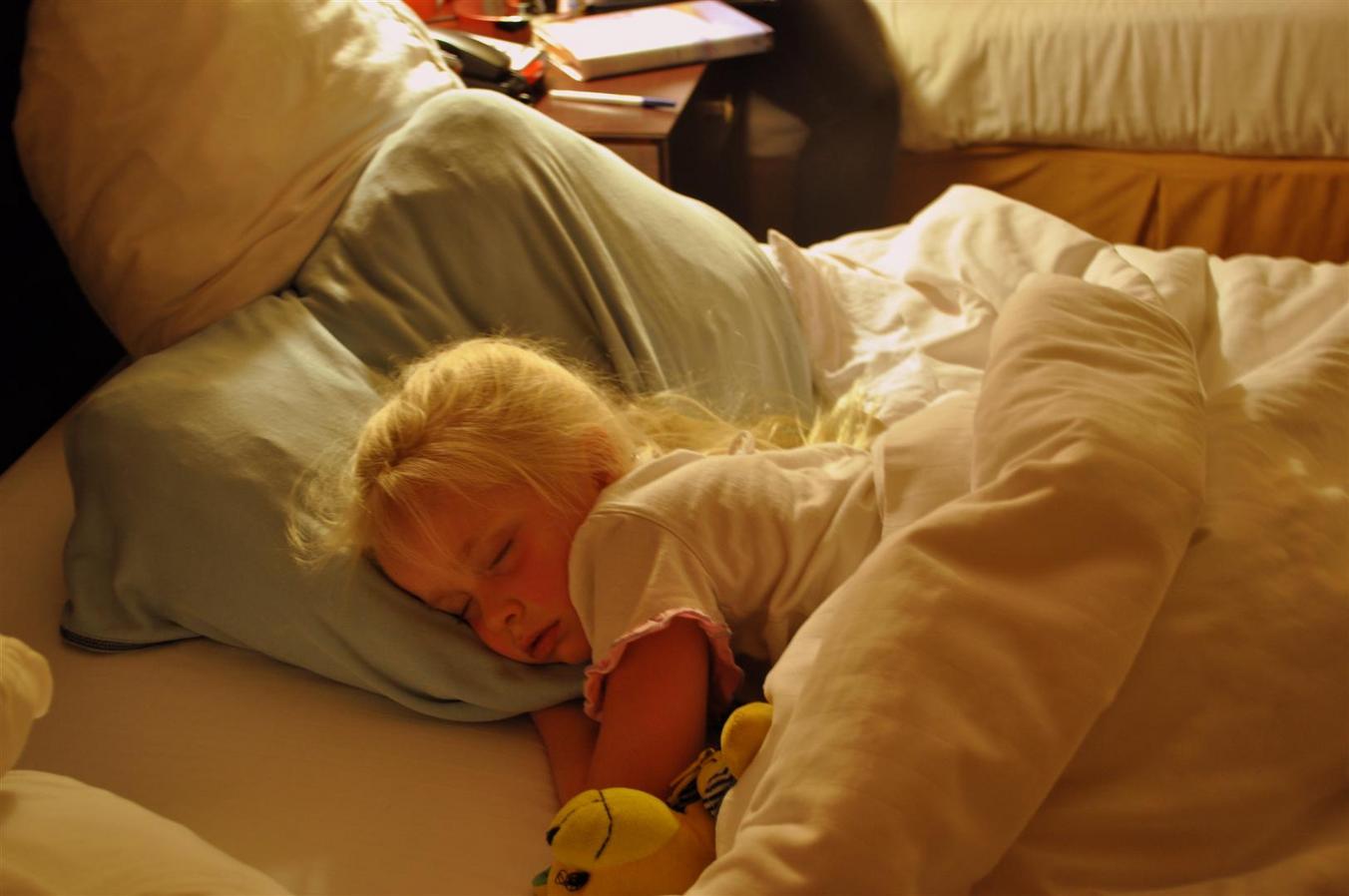 The next morning we drove on to Philadelphia, to spend some time with Jeremy.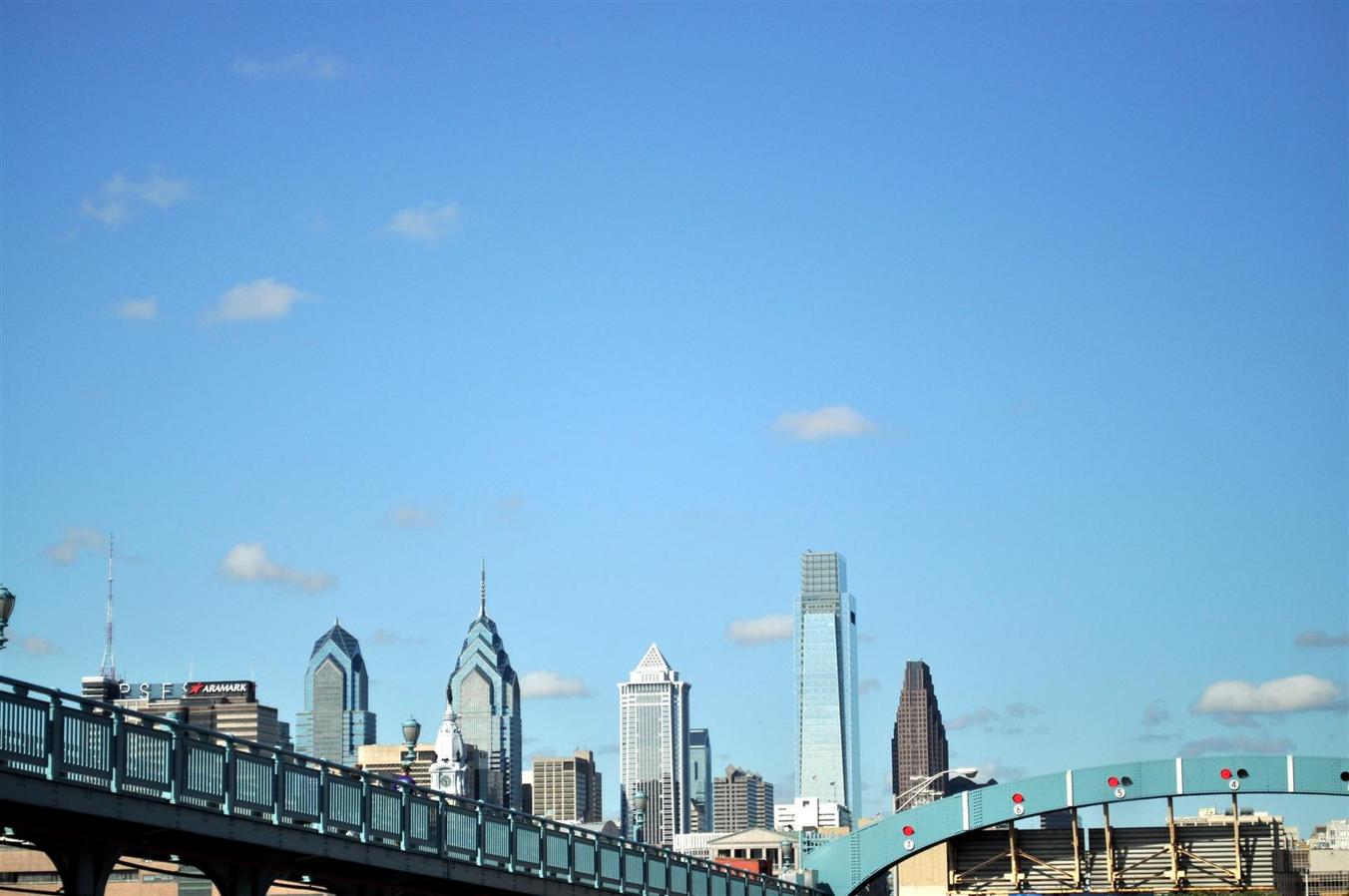 In Philly I took a bunch of photos of some of the murals they have all over. Here are a few for your enjoyment: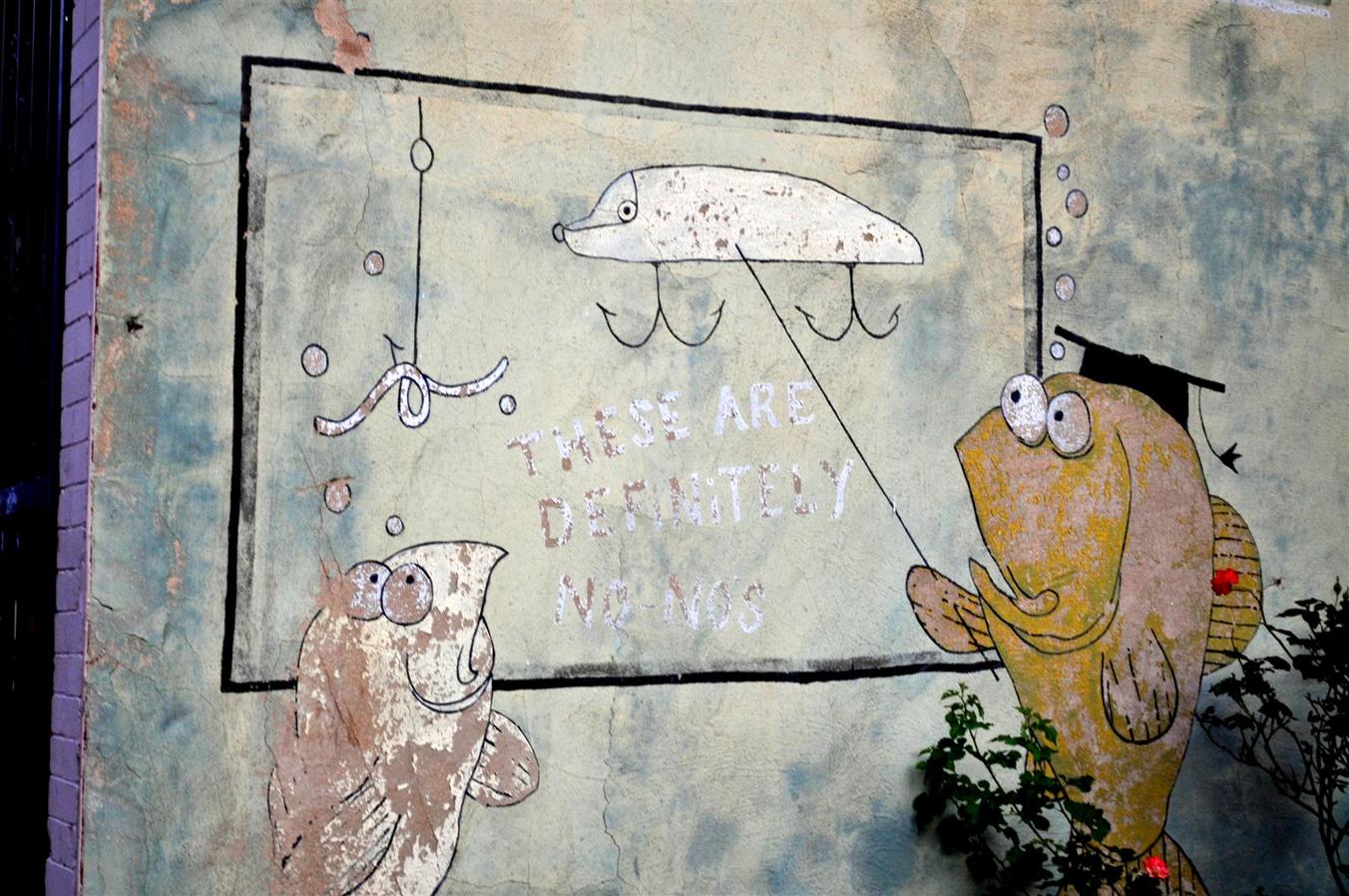 Jeremy calls this one the To-white Ge-black Th-Asian-er.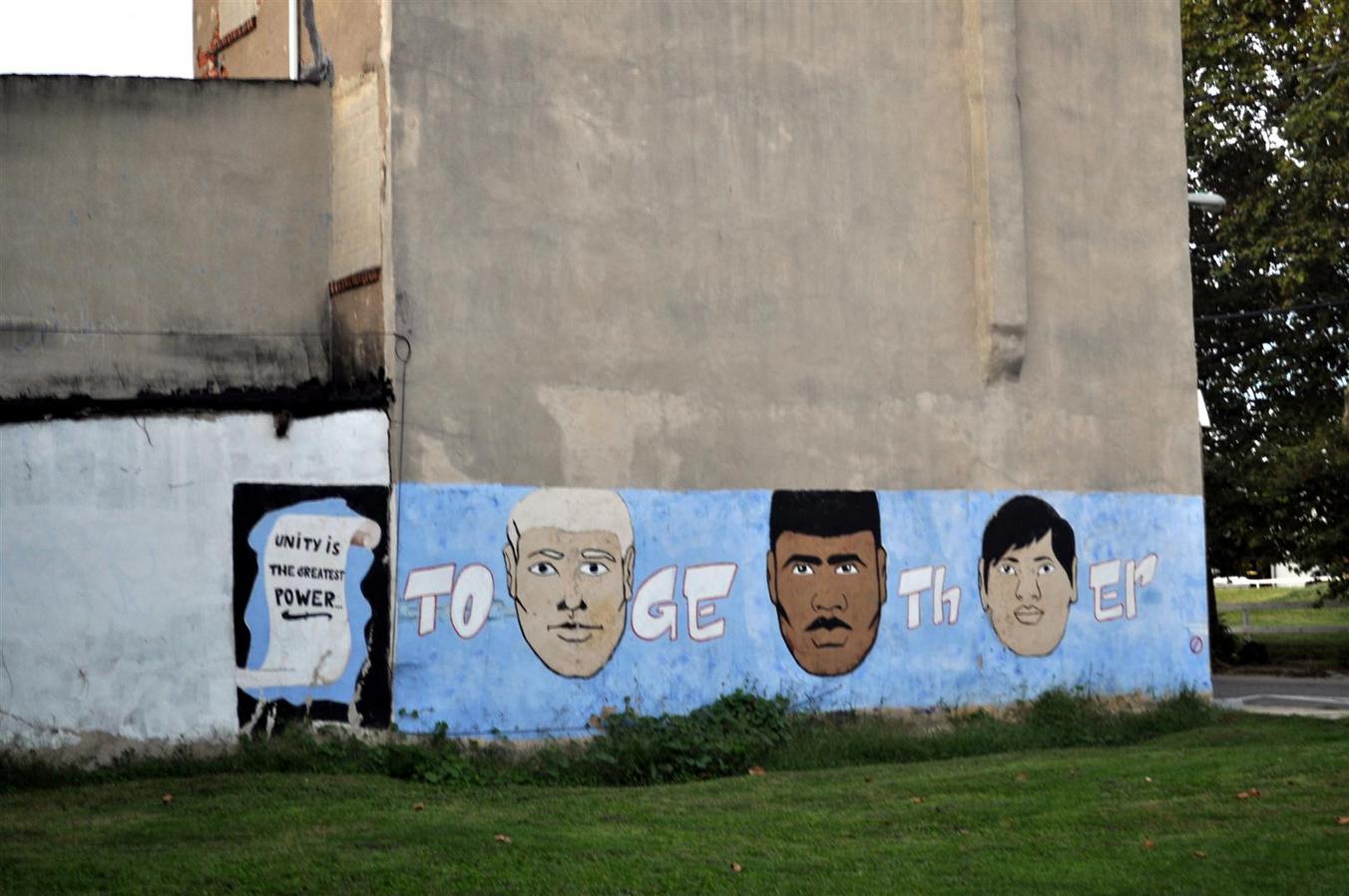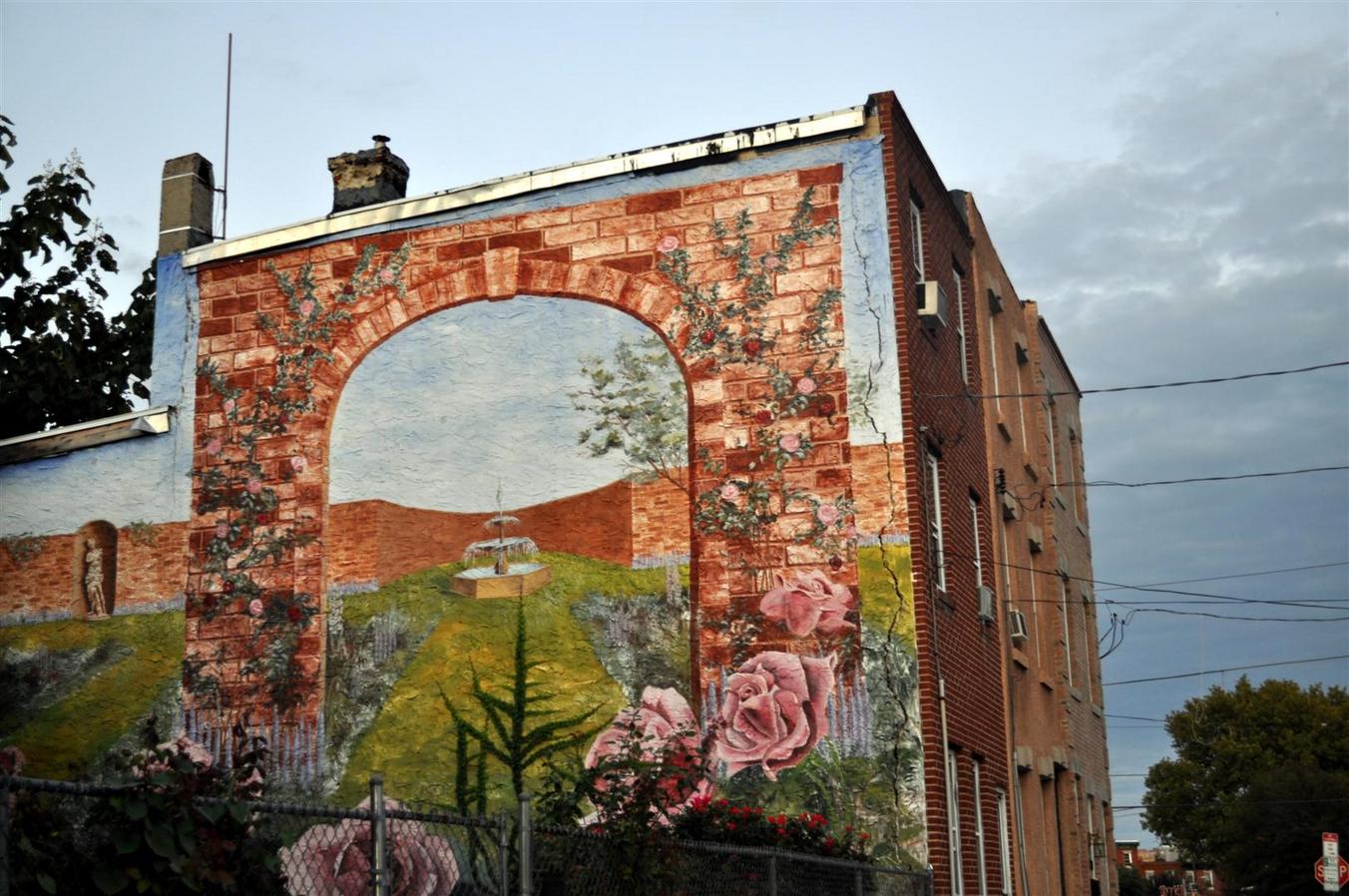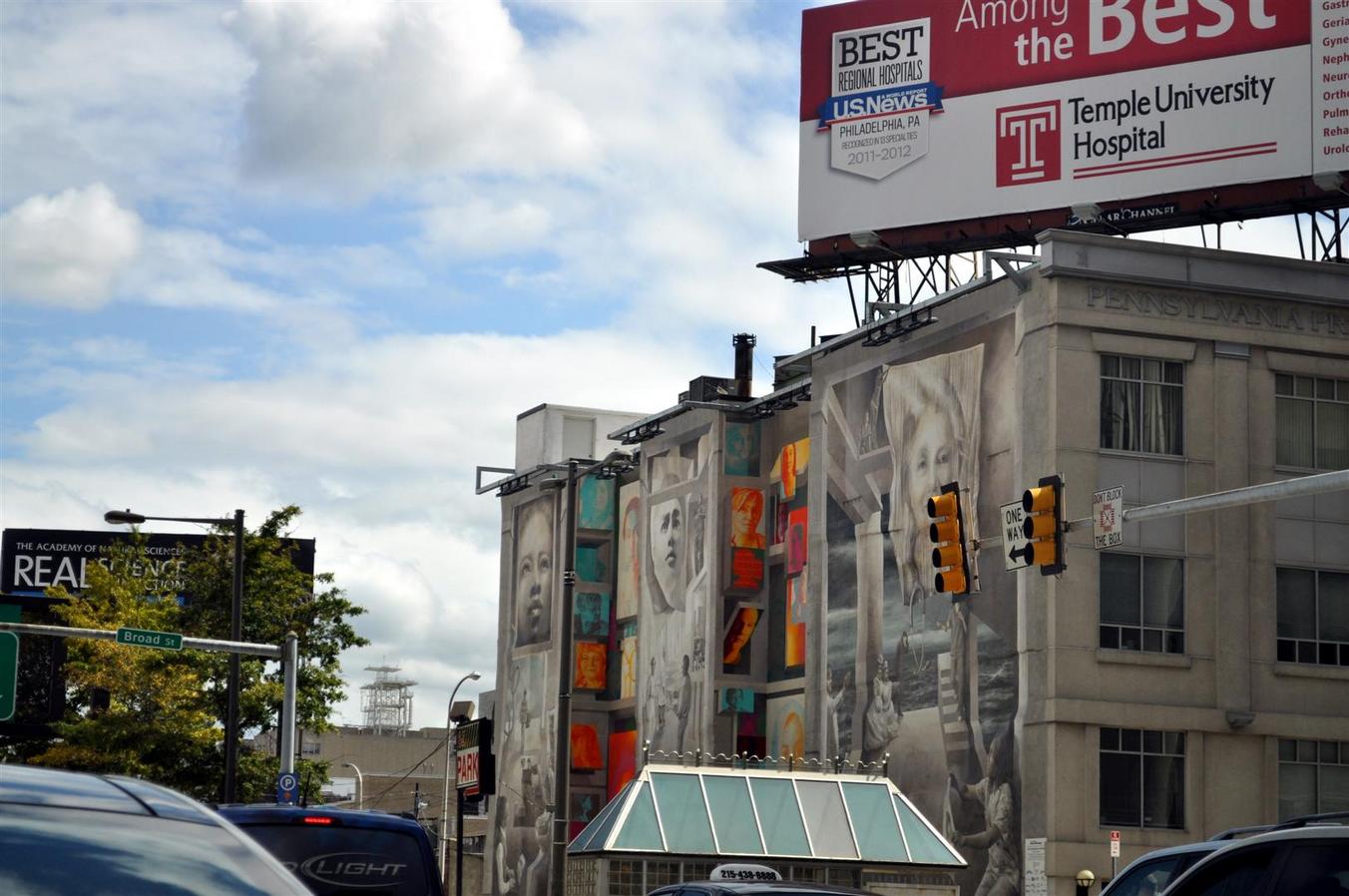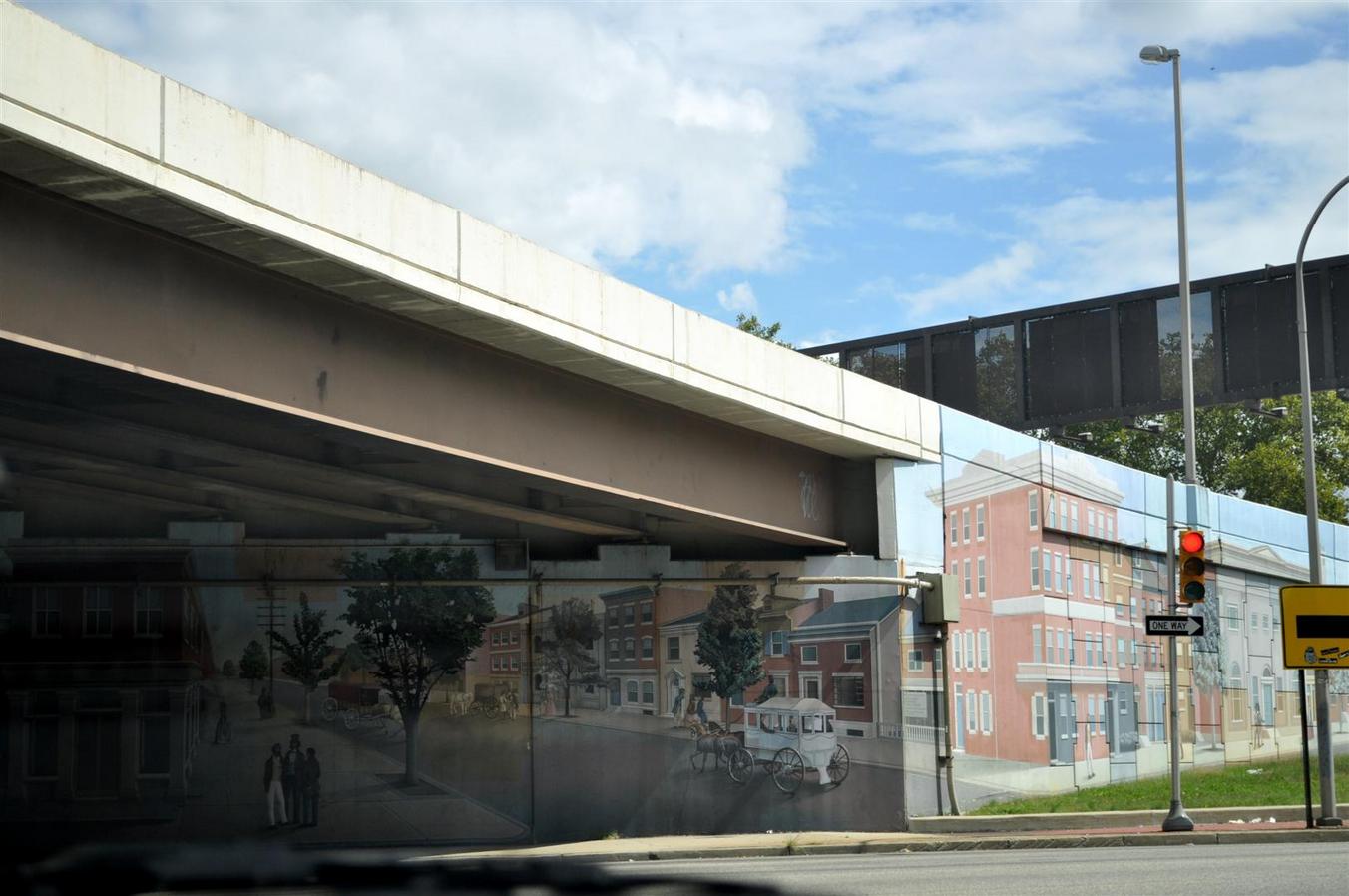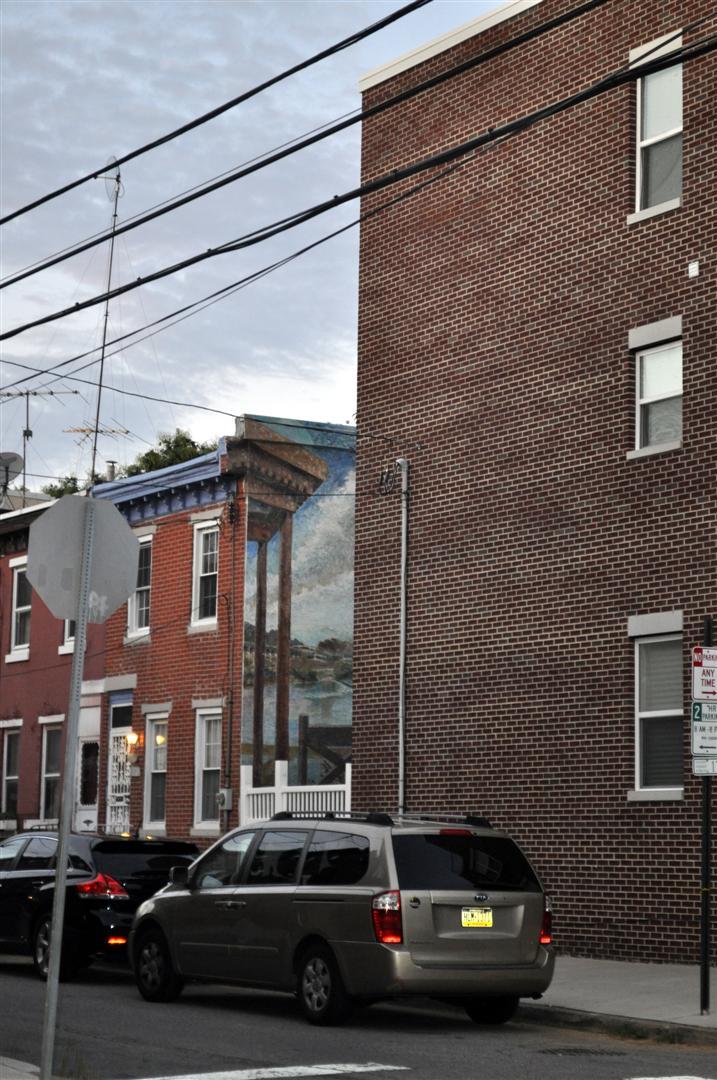 We had a nice afternoon at Jeremy's place. Most of us had naps snoring away while Jeremy tried to do work. After that we went out for dinner. We called ourselves the Lonely Hearts Club.
I took a couple of photos of some things that caught my eye: a pretty doorway and a nice street.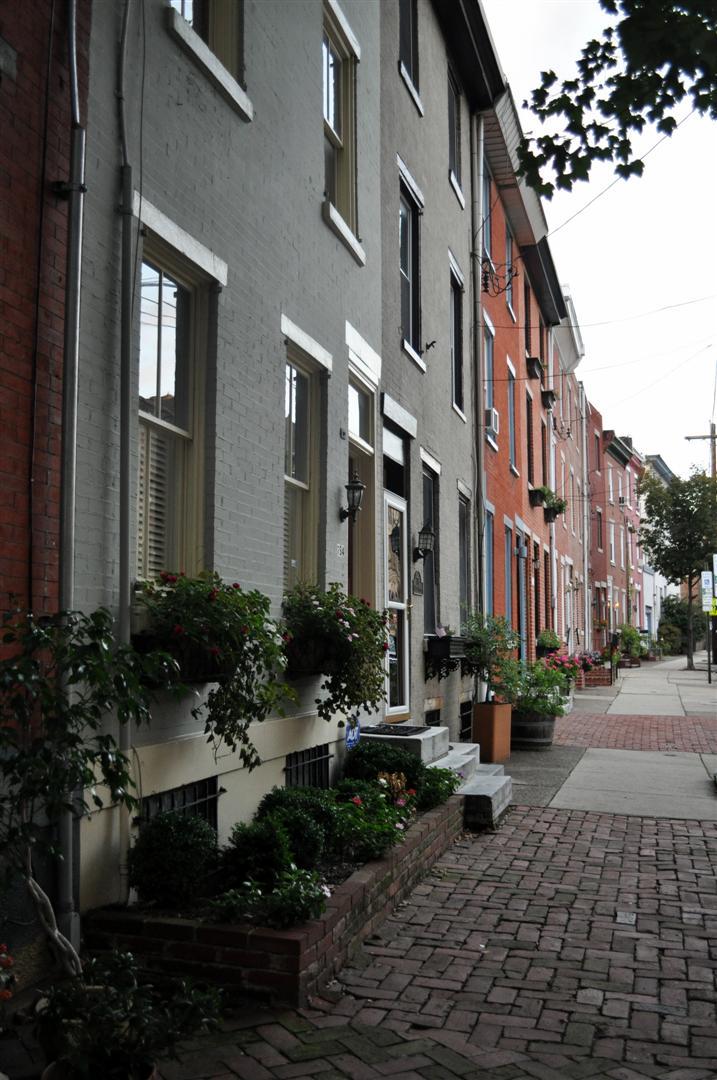 The next day was Sunday, and we attended Tenth Presbyterian church. It was a very good message, good singing, great organ playing and a magnificent building (on the inside).
The outside doesn't even look like a church, really. Not sure if that is intentional.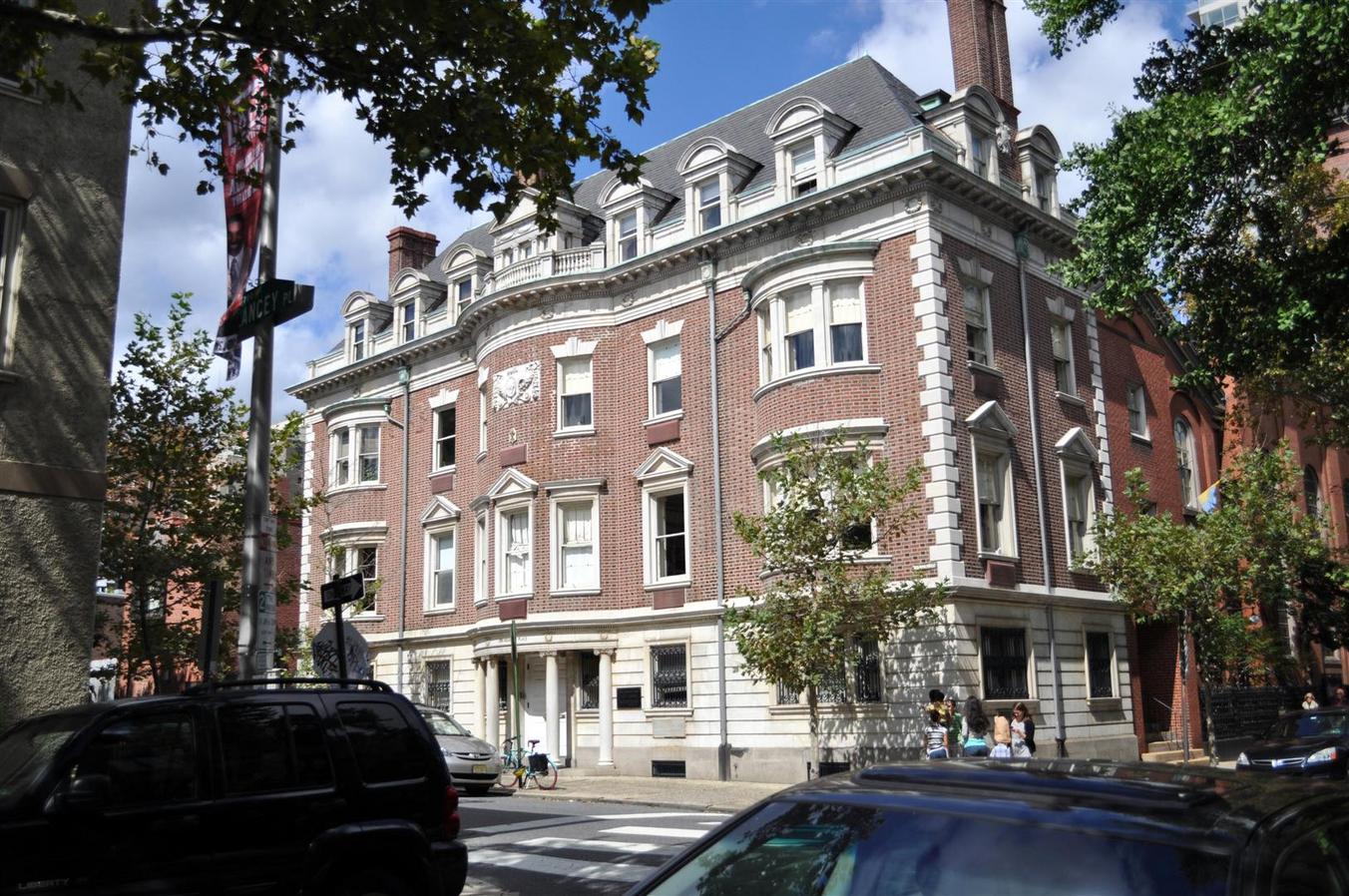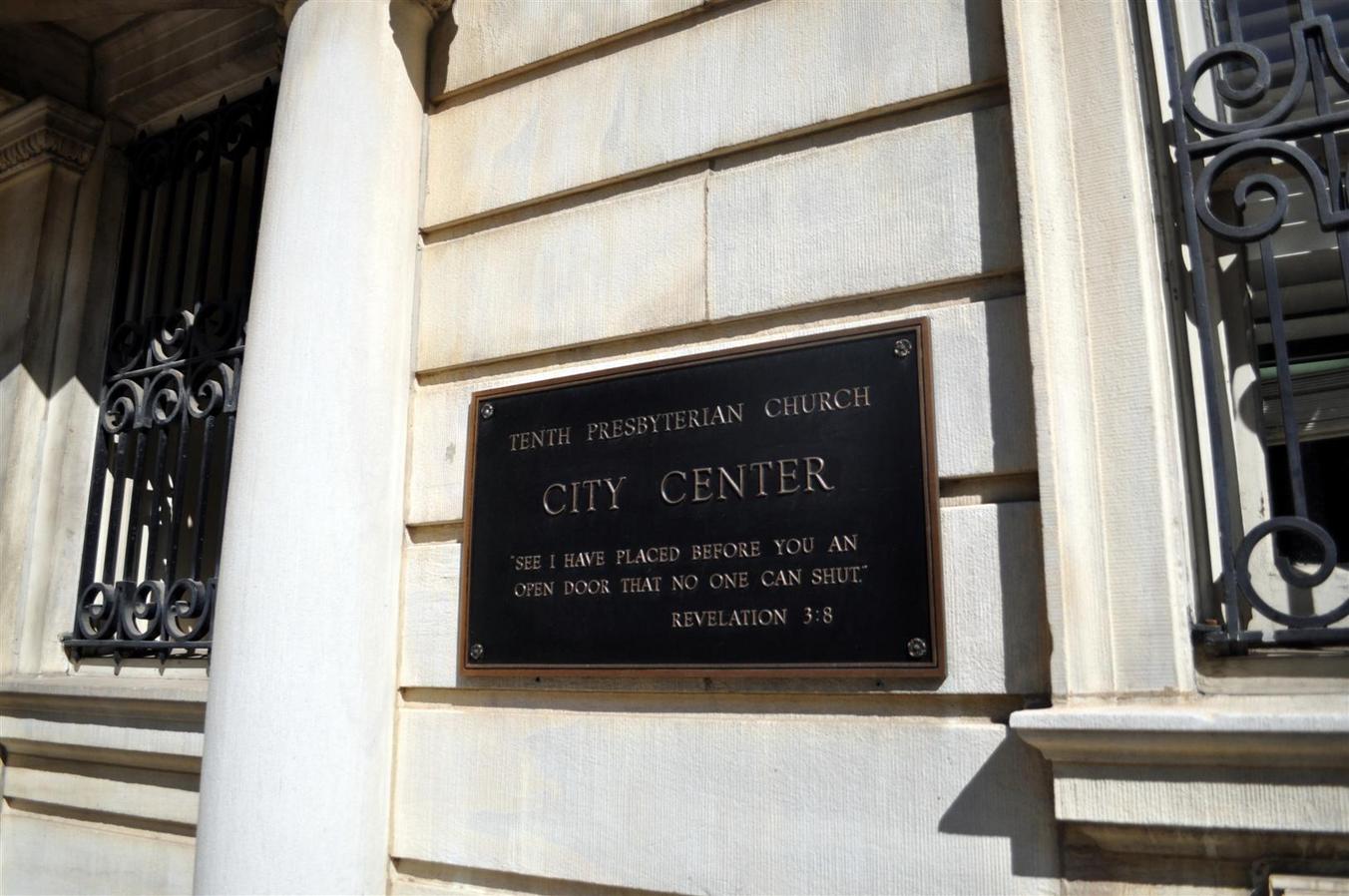 Some photos of the inside: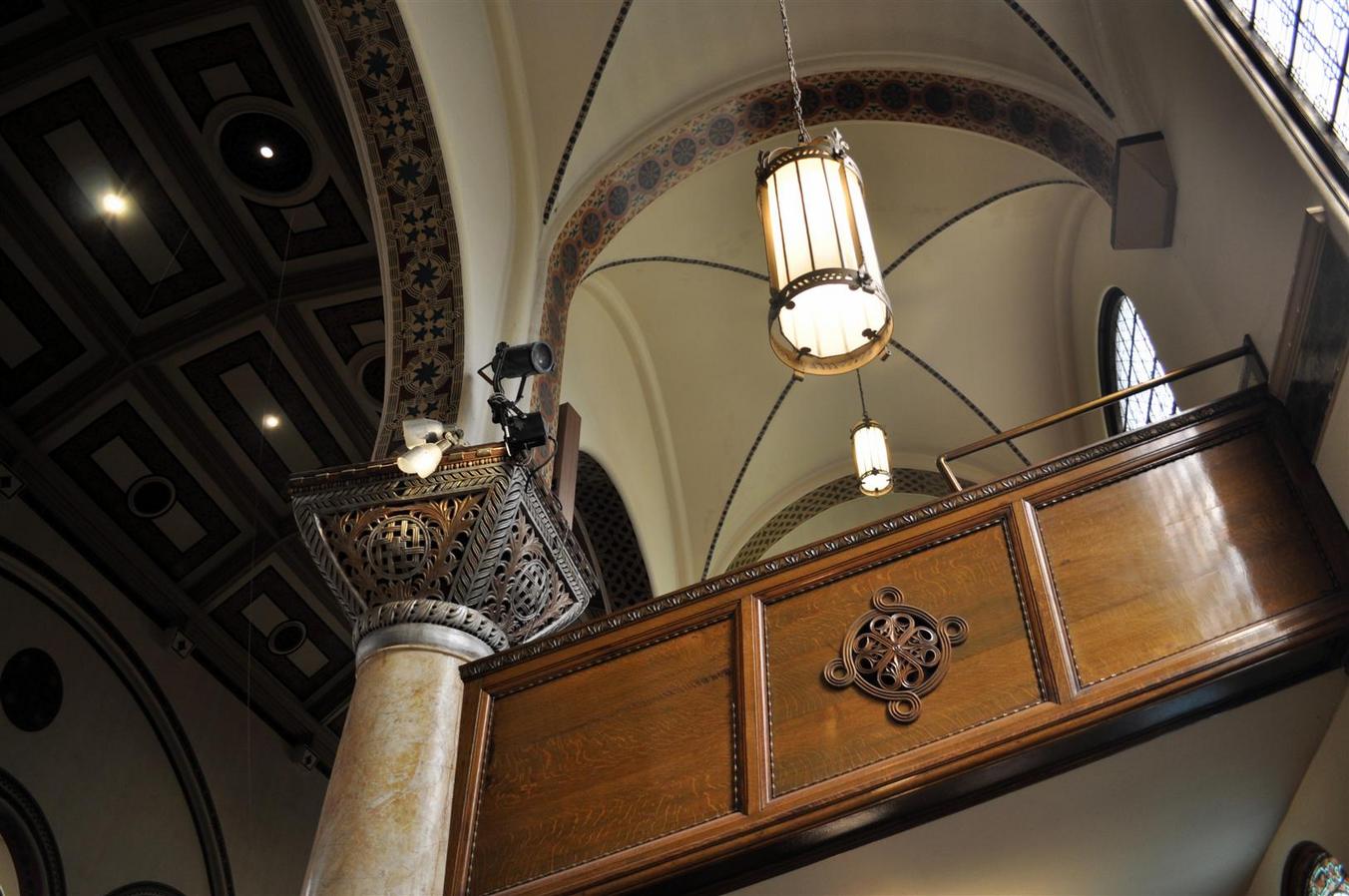 I just loved all the beautiful arches, the intricate woodwork and the interesting painted patterns. The windows were interesting geometric stained glass, acting as some quilting inspiration for Margaret.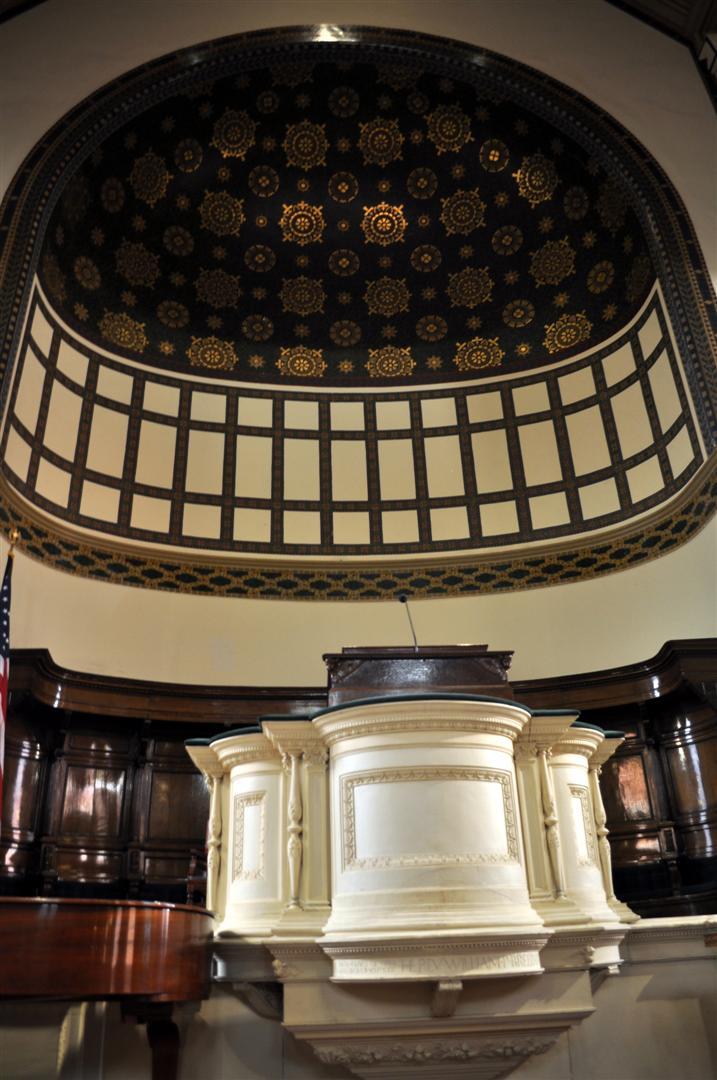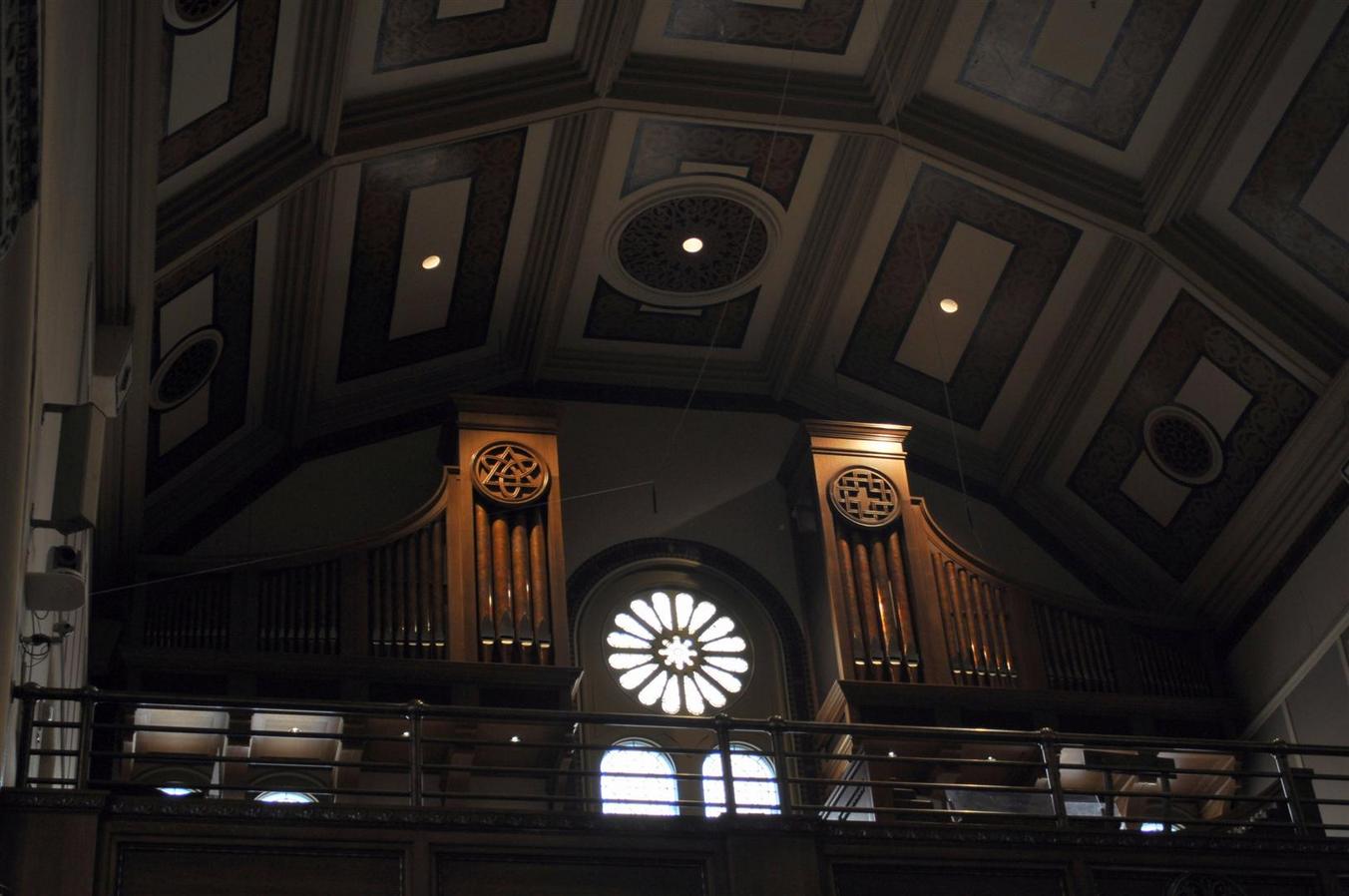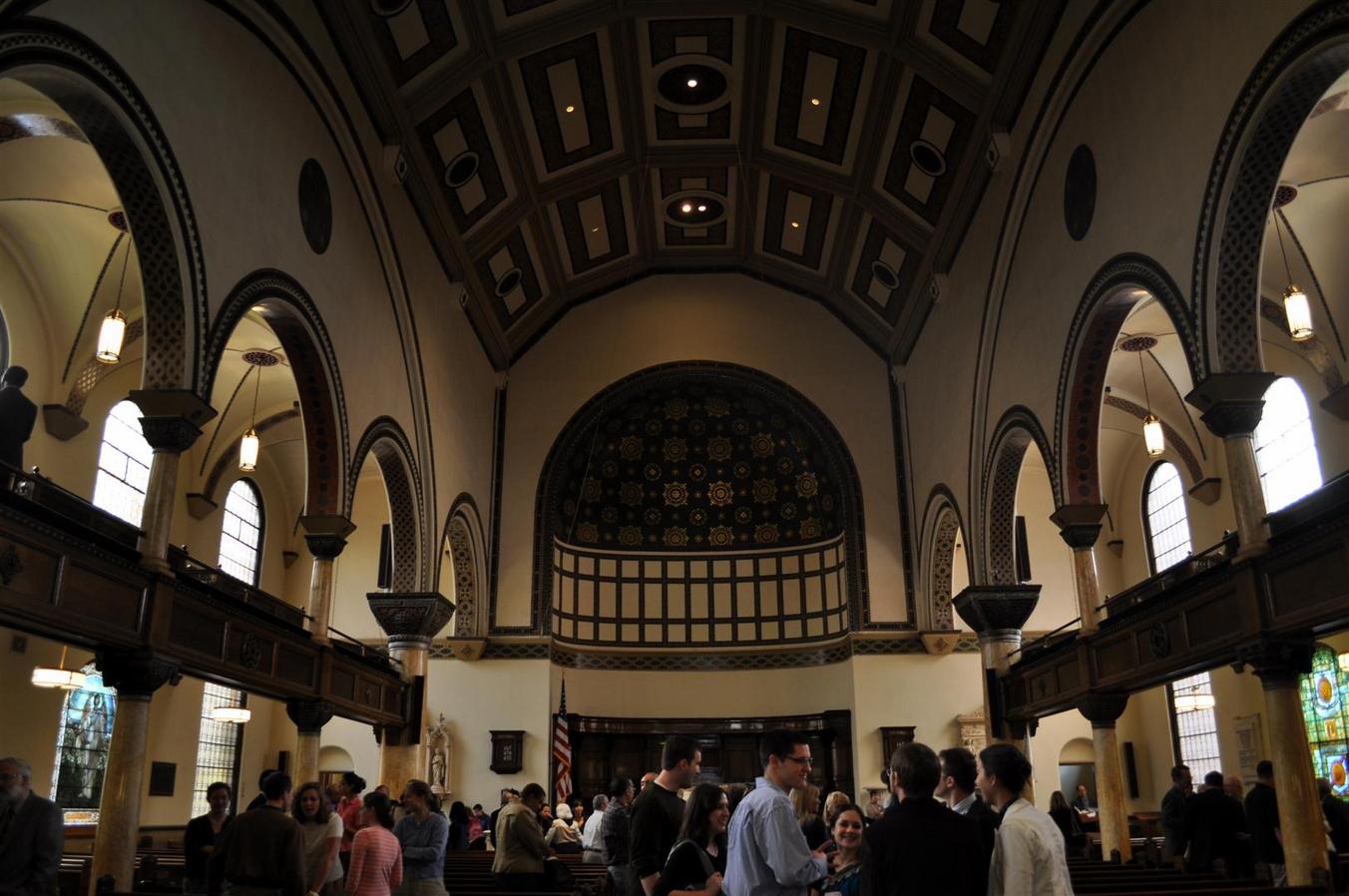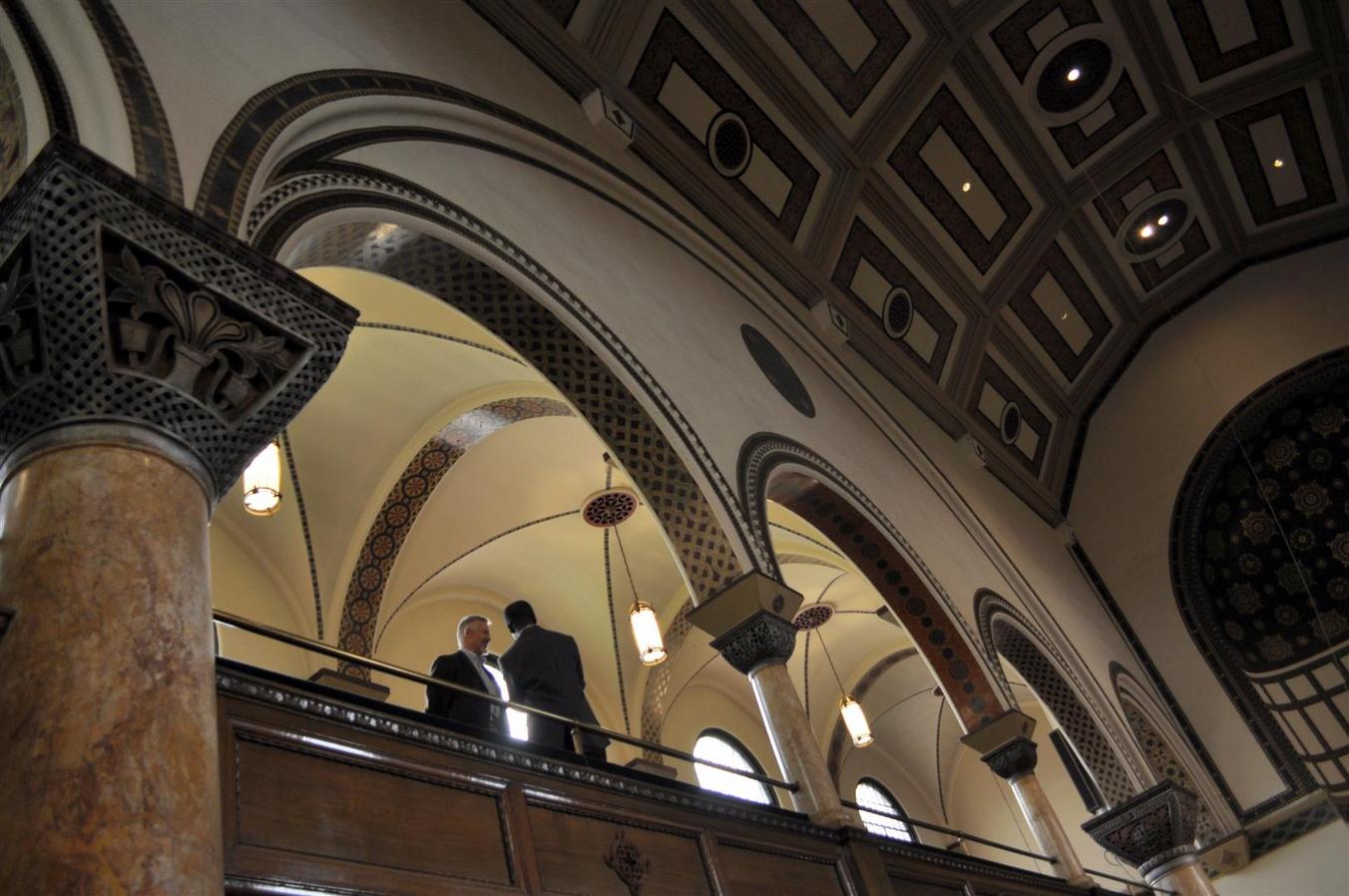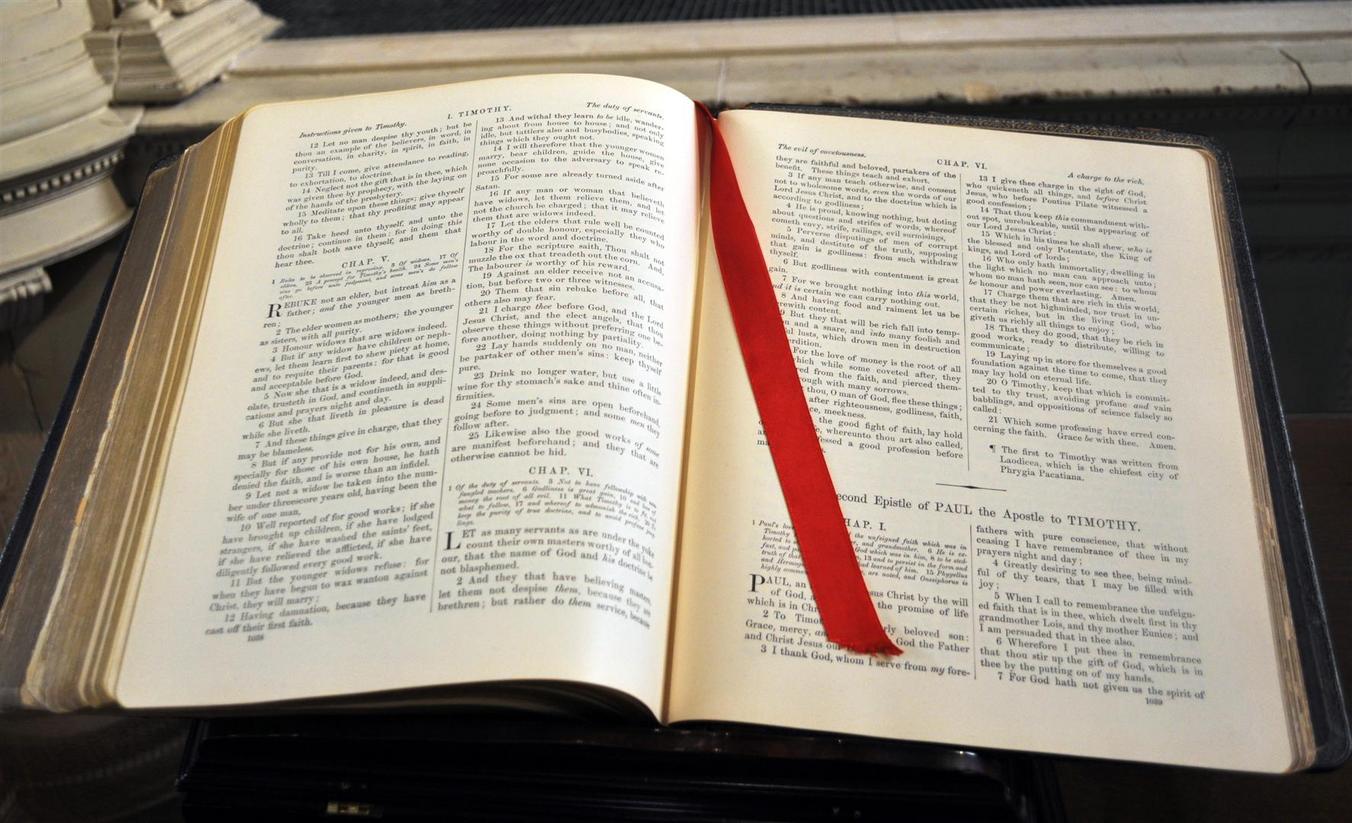 After church we drove home. We had all enjoyed our trip, and we were all ready to go home!