So you're all dying to hear how we became chummy with the President, right? Well, it happened like this: we were walking outside the fence of his big fancy house, admiring the well kept garden and lawns, all lonesome and deserted when suddenly he jumped out of the bushes and shouted "BOO!". It was like being back in childhood, becoming instantaneous friends with people at the playground.
Yeah, I know, this is just too far-fetched, isn't it? :-) Okay, so we didn't really become friends with the President. But we saw his house. And I saw his beehive. Promise — I'll show you later.
So, as I mentioned last time, we drove from Lancaster County down to Rockville, MD, which is just outside of Washington D.C. We stayed with a lovely couple whom Margaret met at the Janome conference in Orlando, Gary and Susan McLaughlin. You wouldn't believe it but I forgot to take a photo of them! They were so kind and hospitable to virtual strangers (well, Margaret wasn't a stranger, but the kids and I sure were!). They served us delicious food and we had some great conversations, and they were extra kind to the kids.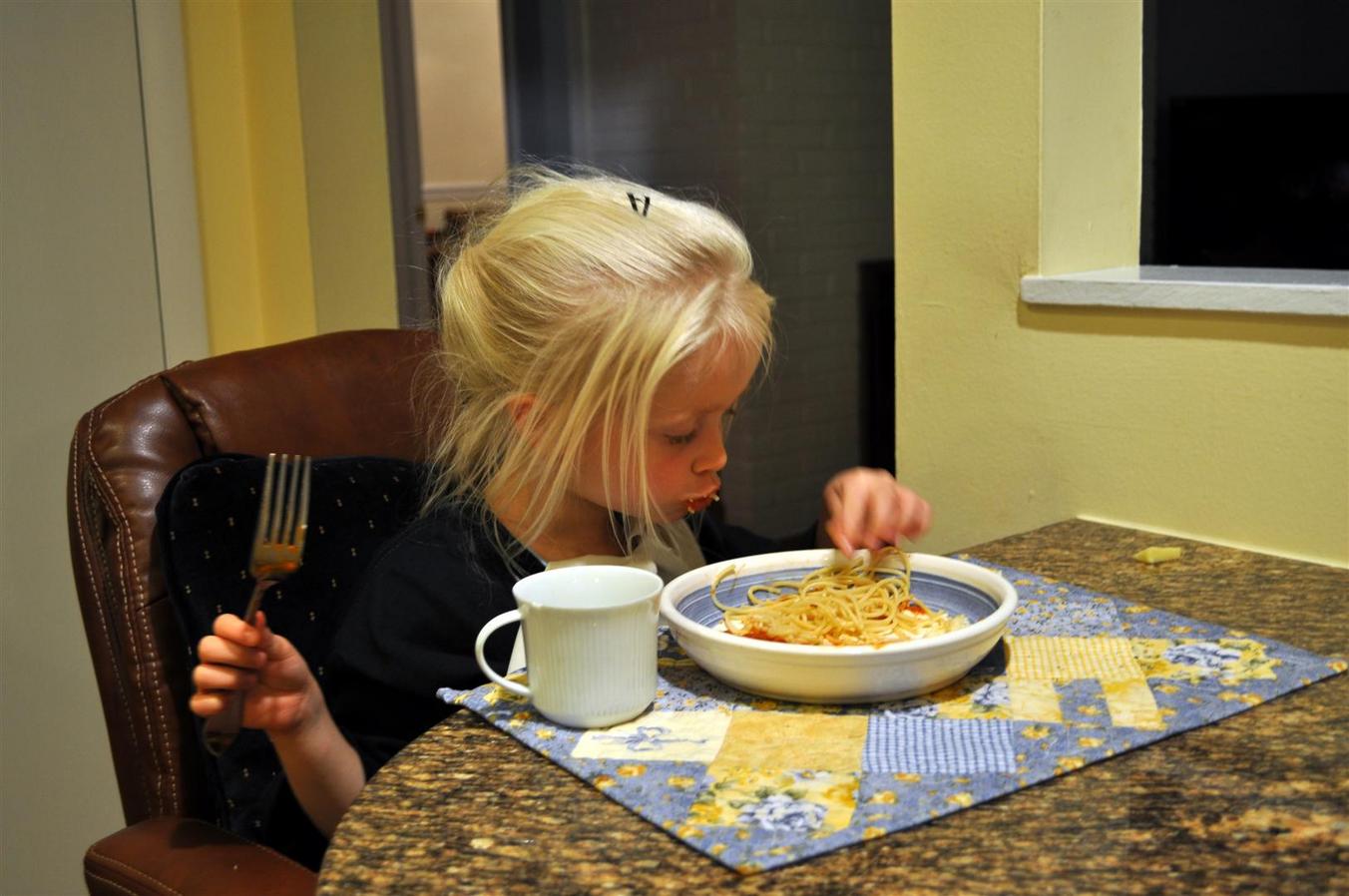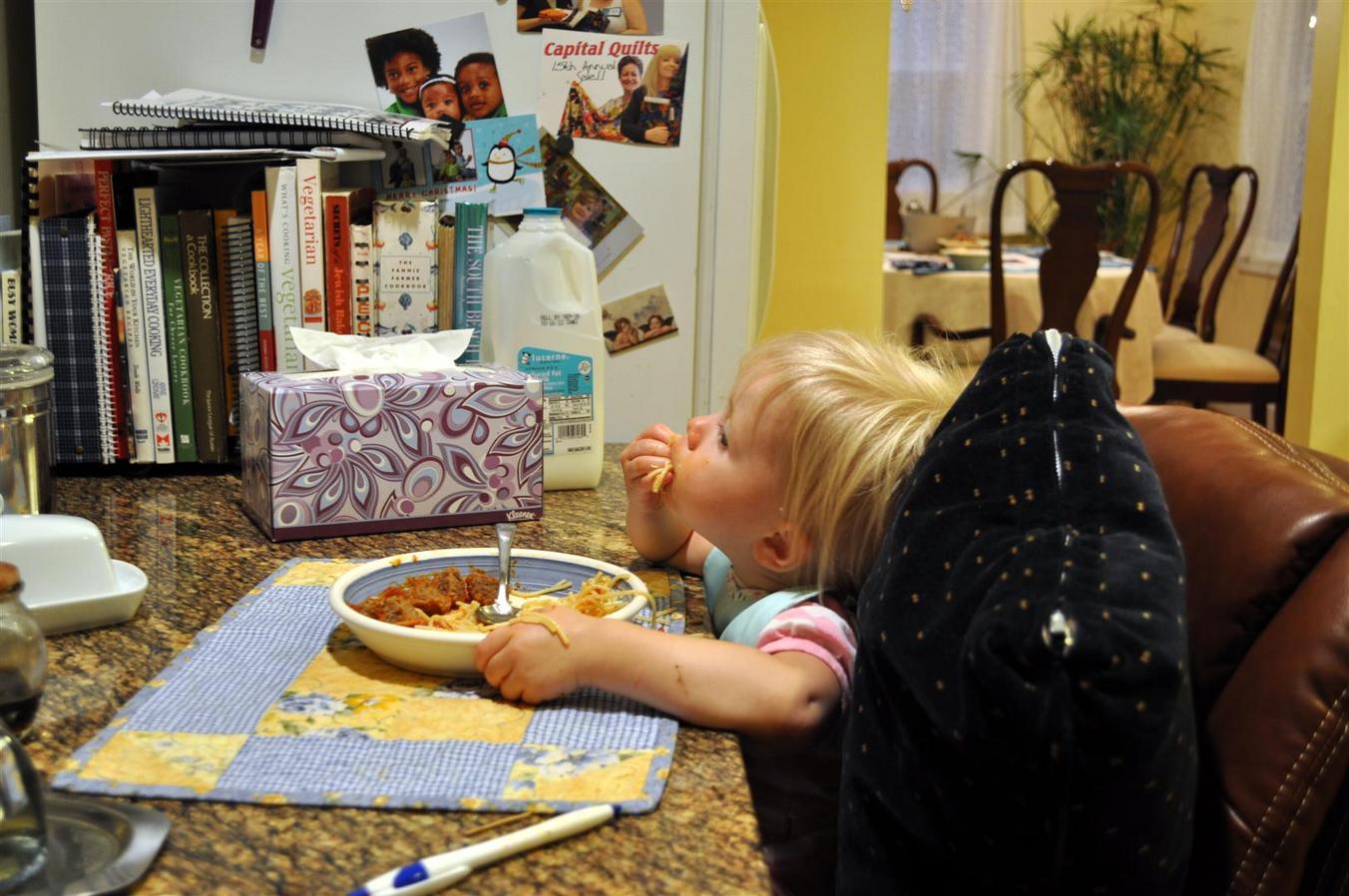 We enjoyed a visit to their quilt shop where even I finally succumbed and bought some fabric for a future quilt.
Or two.
Okay, three. But not all the fabric I'd need for all three!Okay, I'll be quiet now.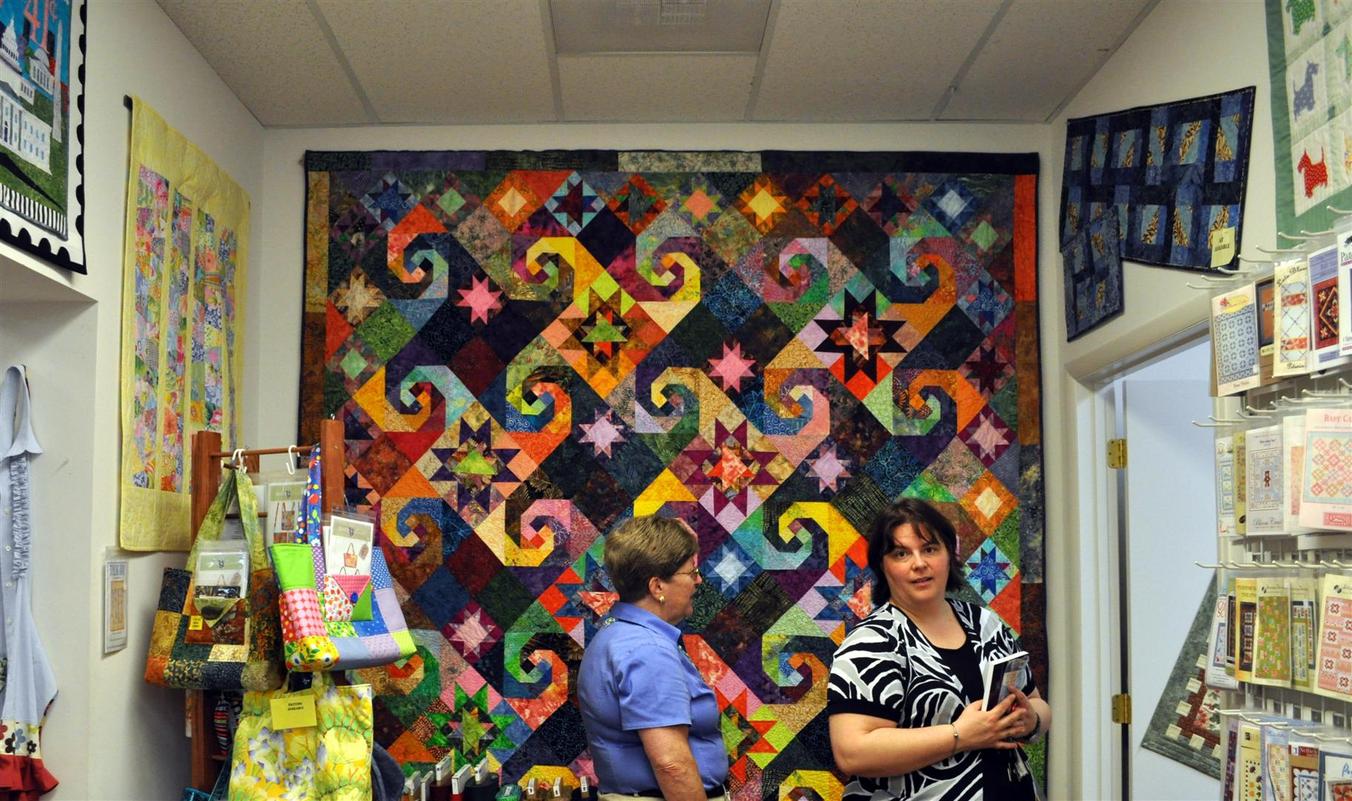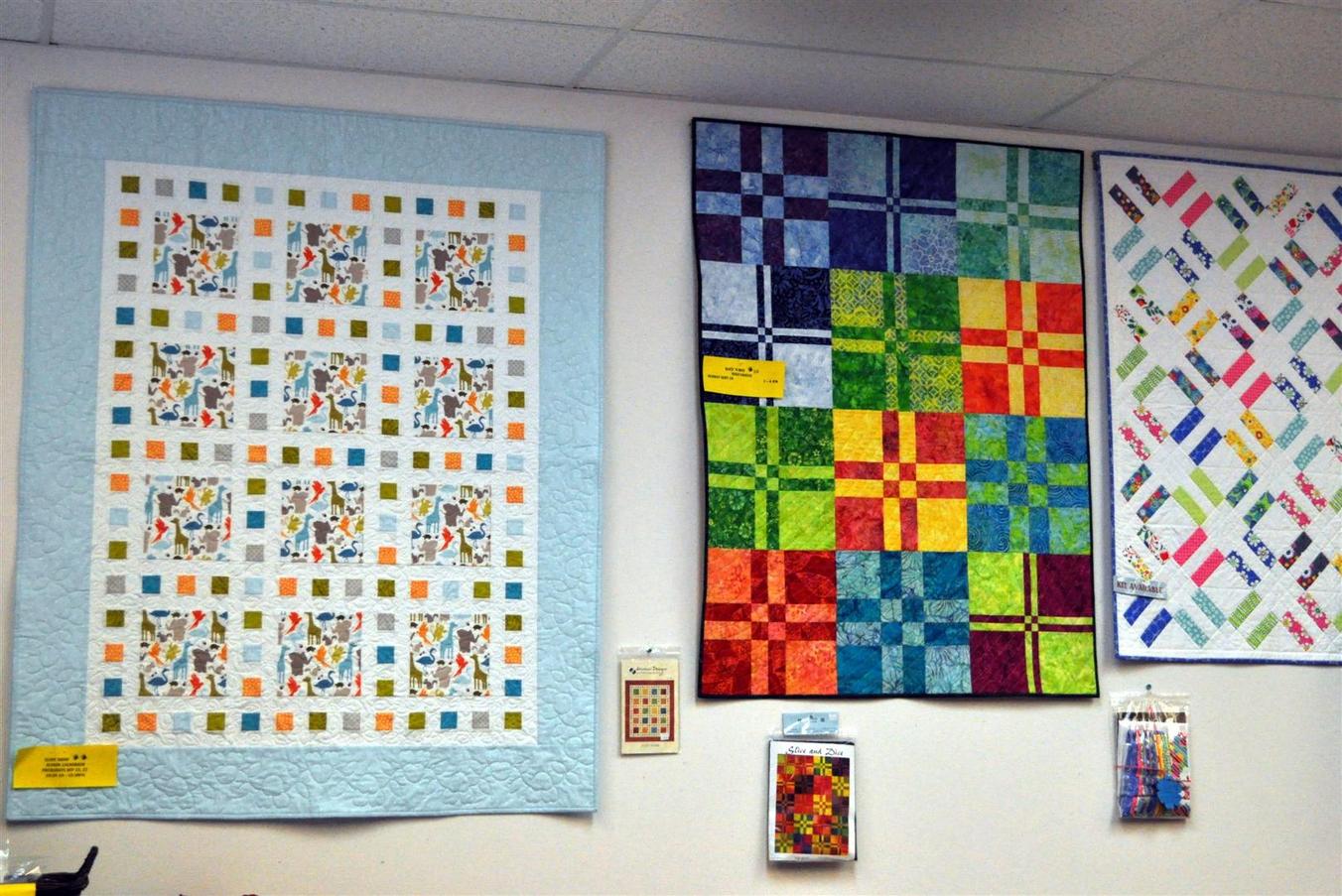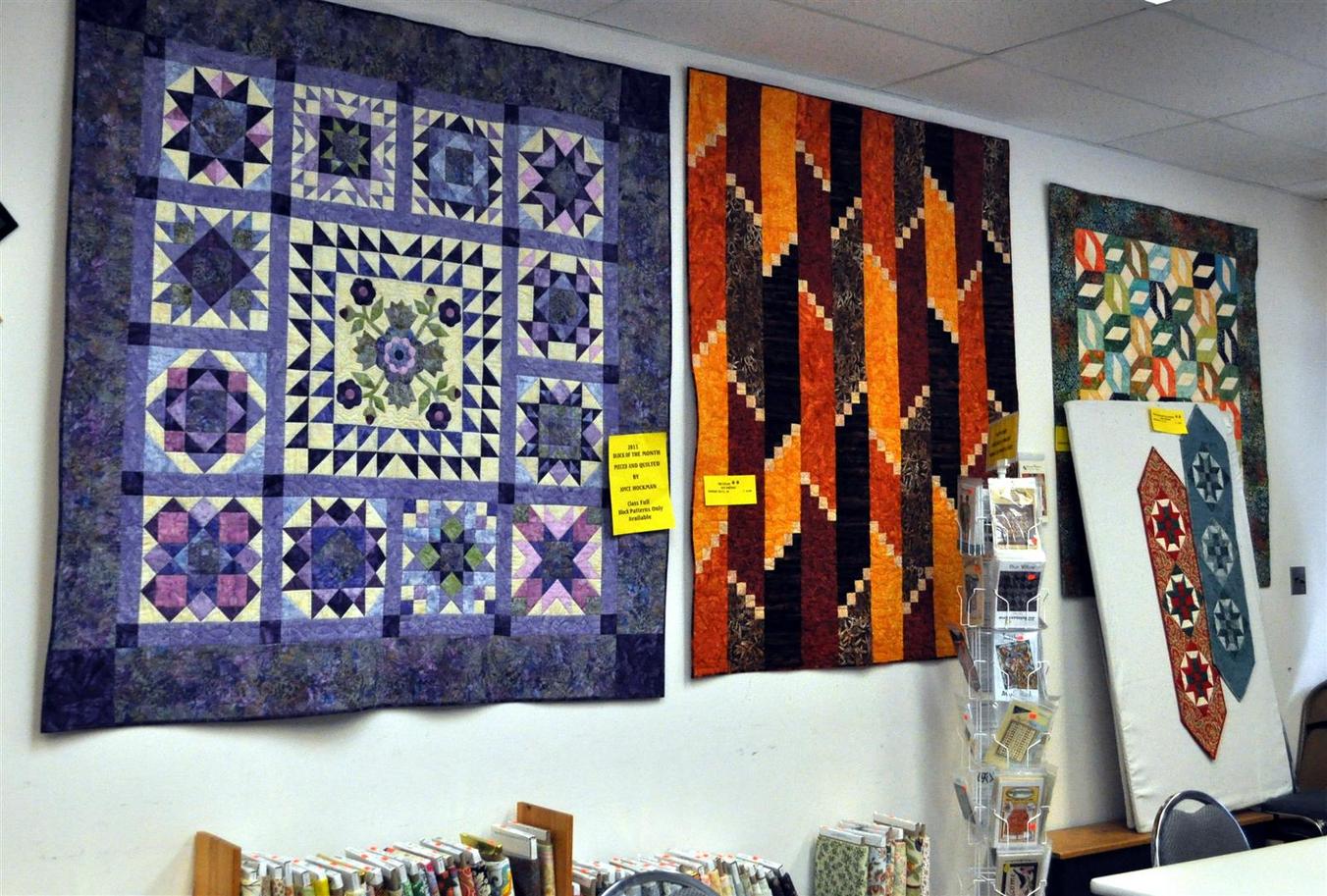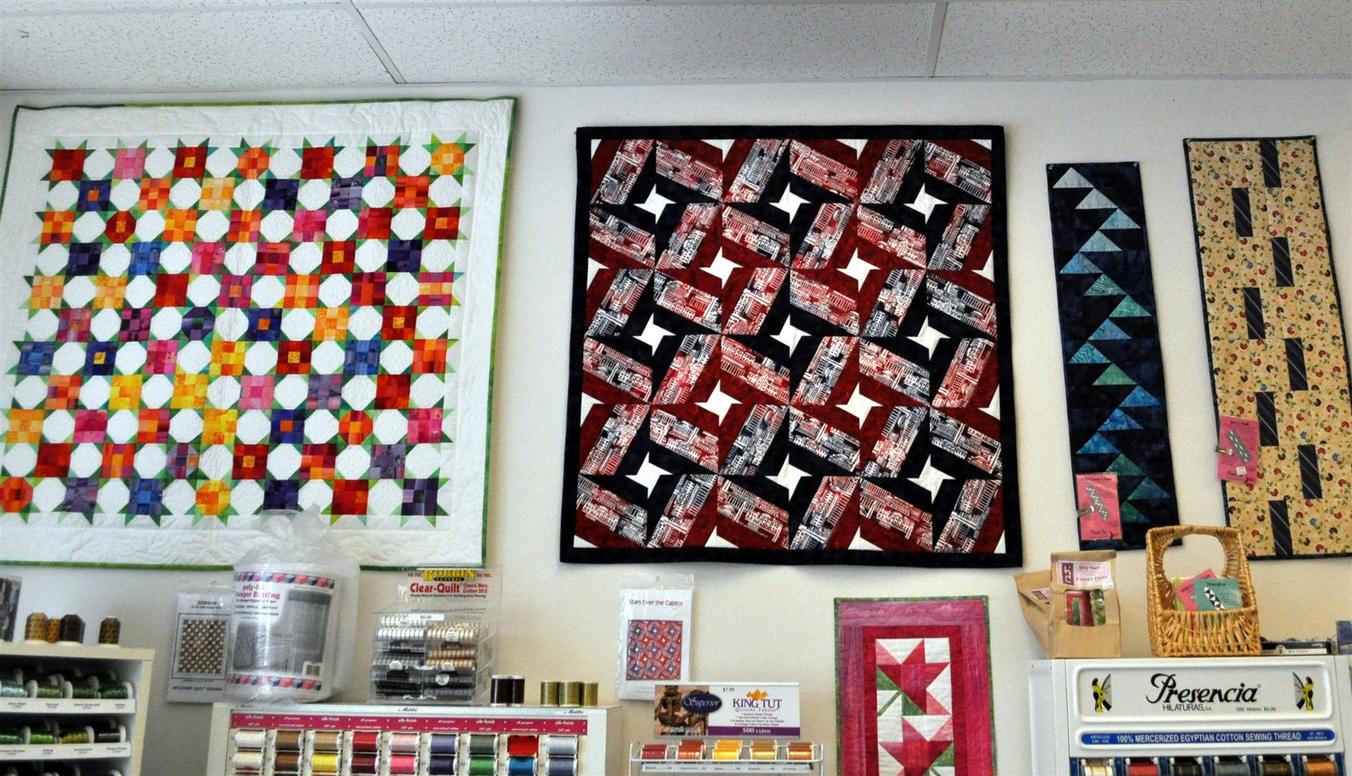 After that we took the Metro into Washington D.C. to see the great sights of that city.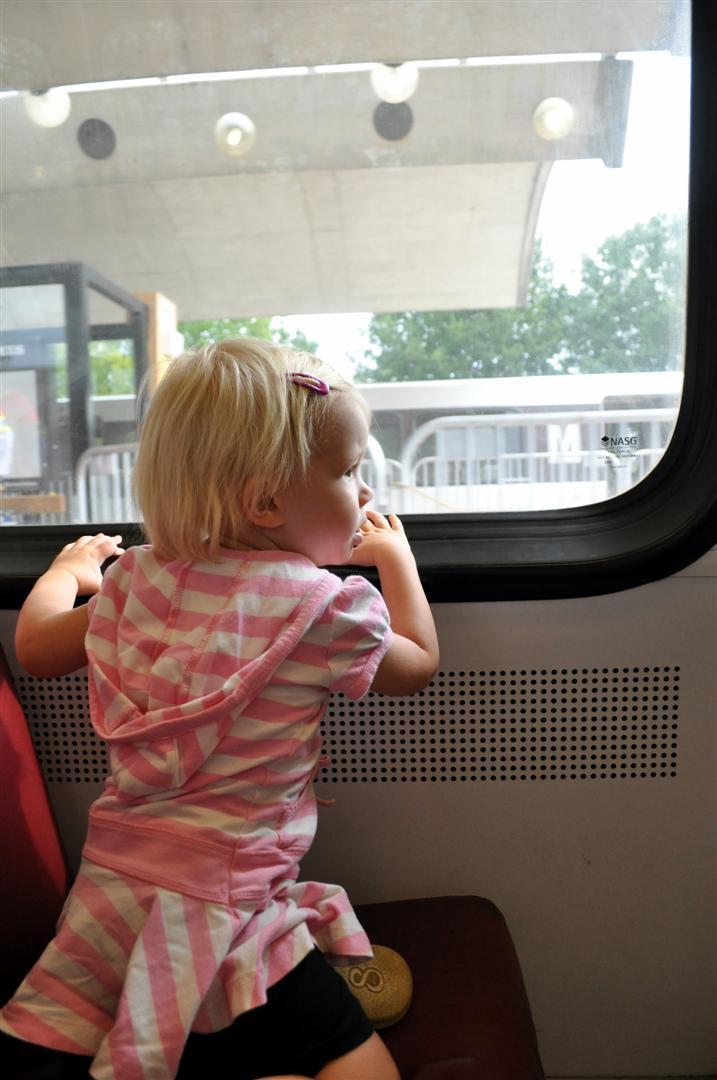 What an empty (and clean!!) train!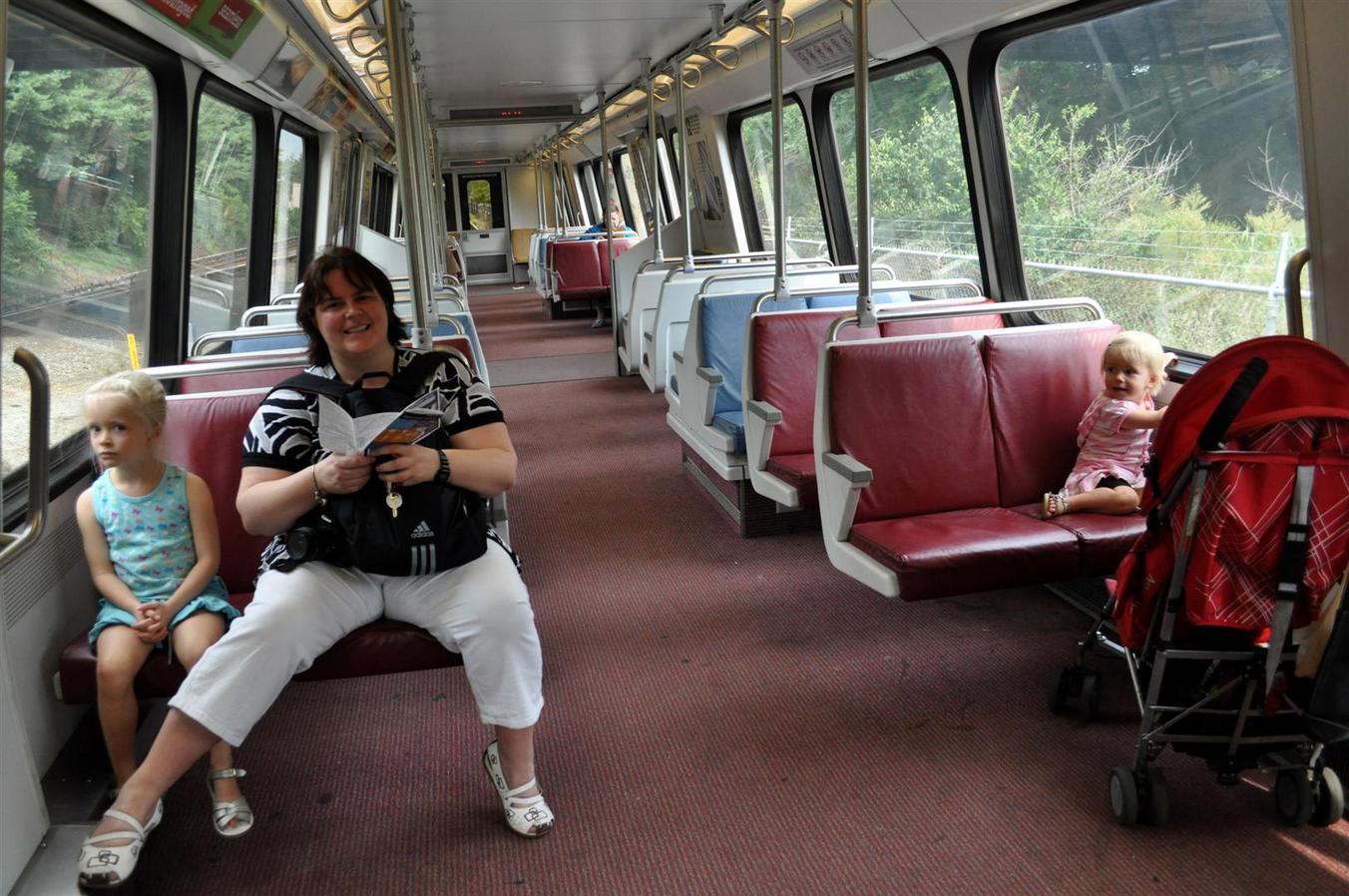 We got off at the Capitol South station, which was close to the Capitol, duh.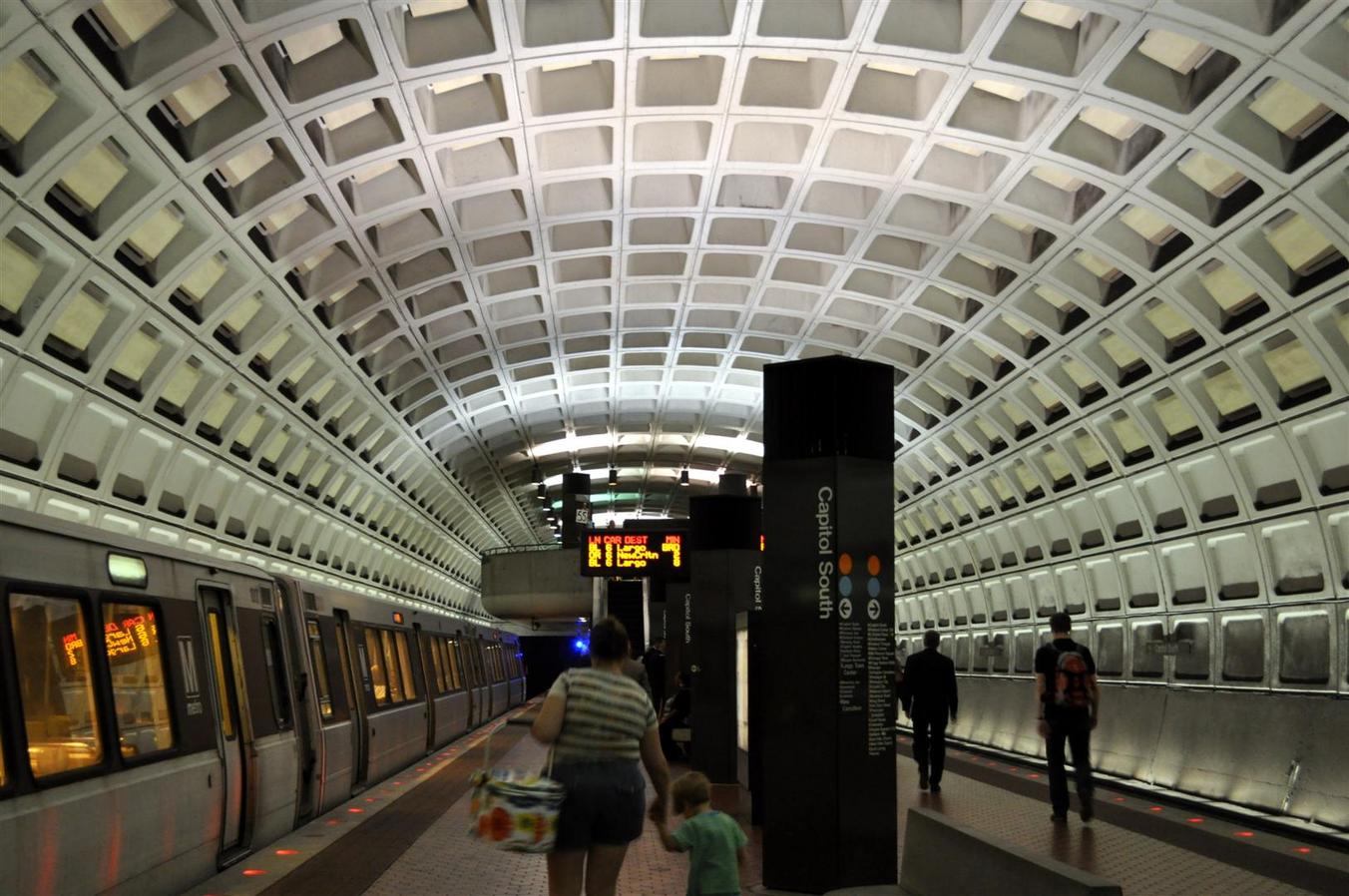 Considering that the whole day was just about seeing a bunch of boring old big buildings and a lot of walking to the kids, they did incredibly well. One day they'll wish they paid more attention.
I thought it was pretty amazing seeing these famous buildings up close. The Capitol Building is really magnificent.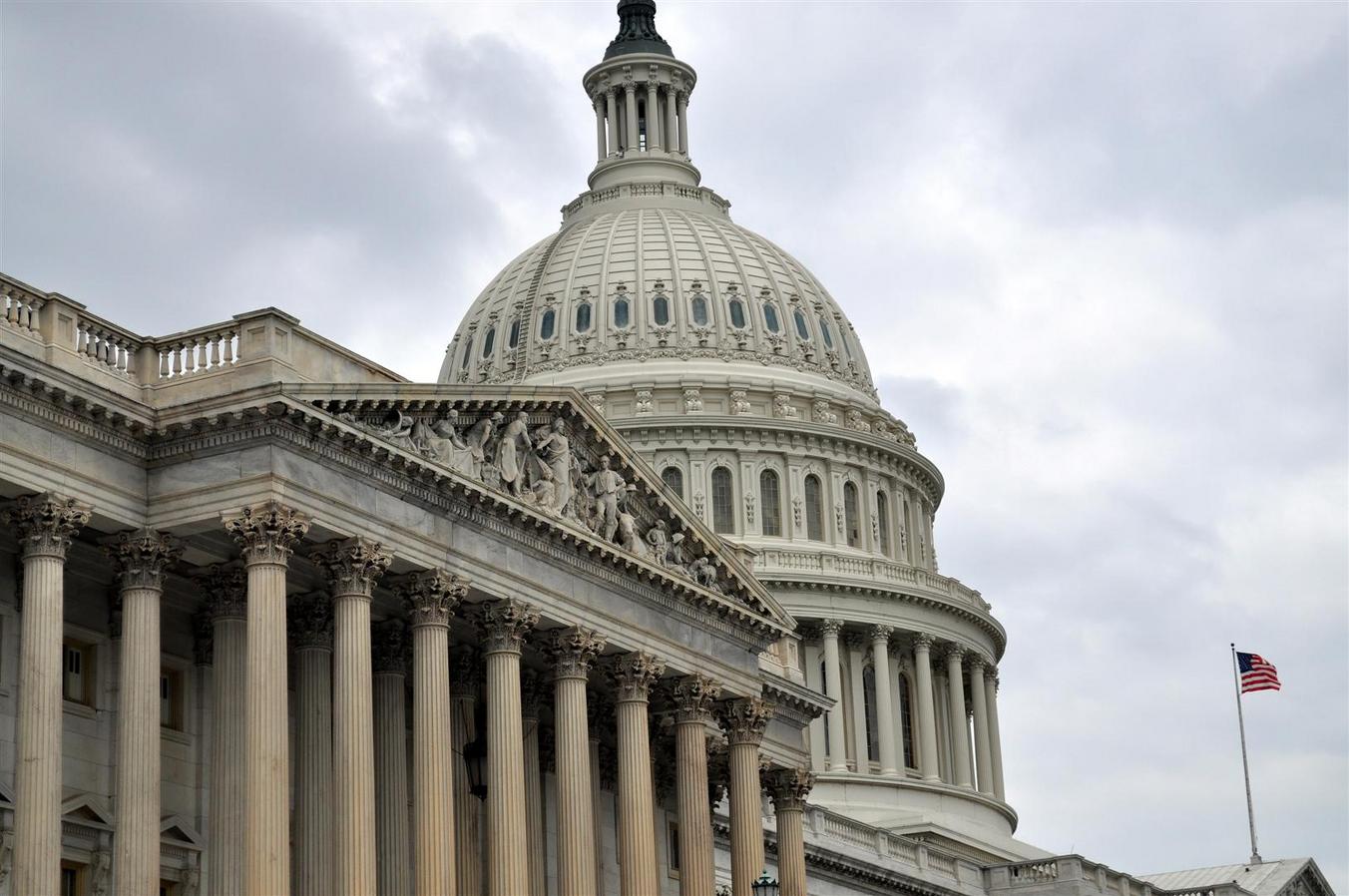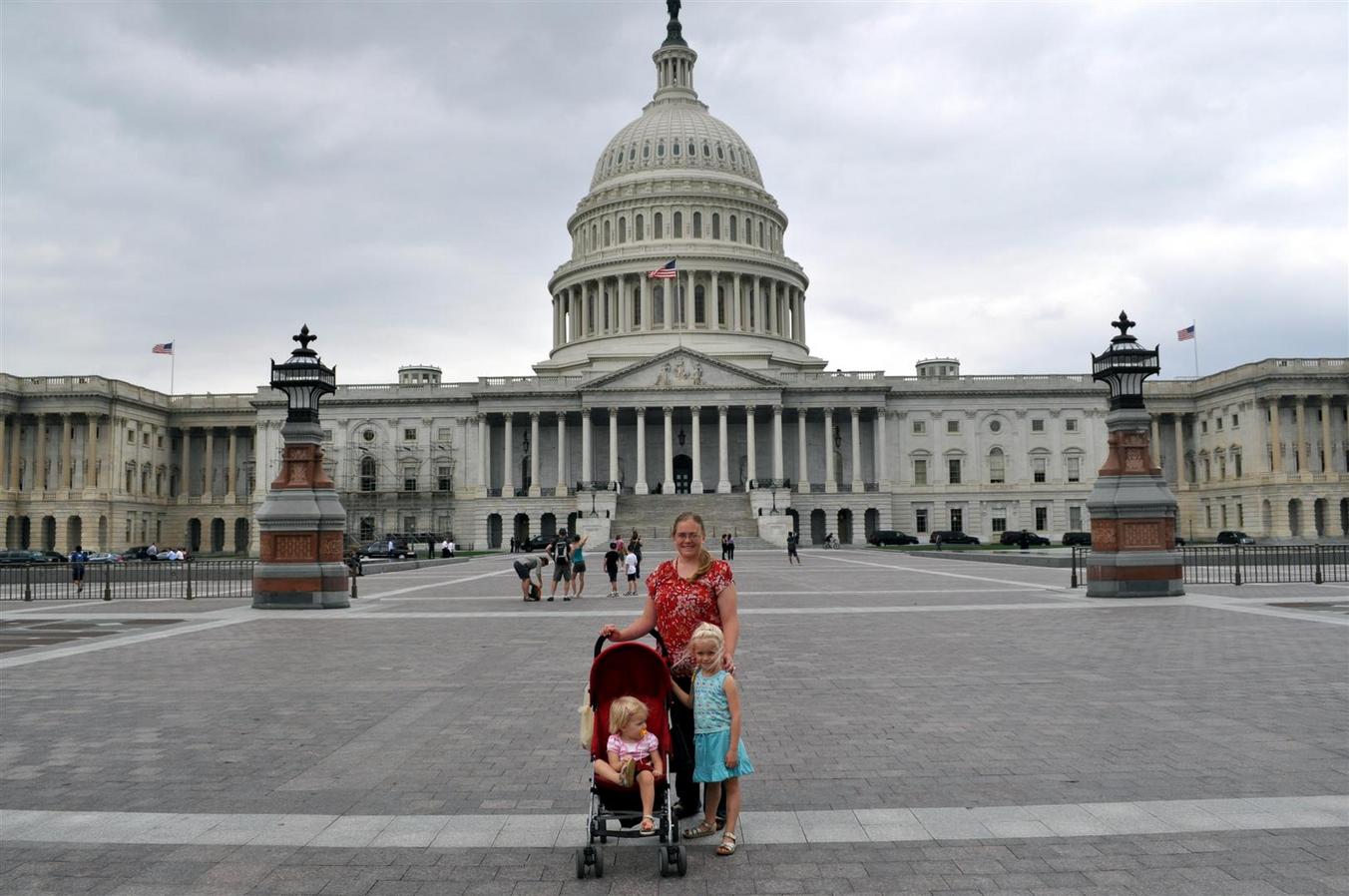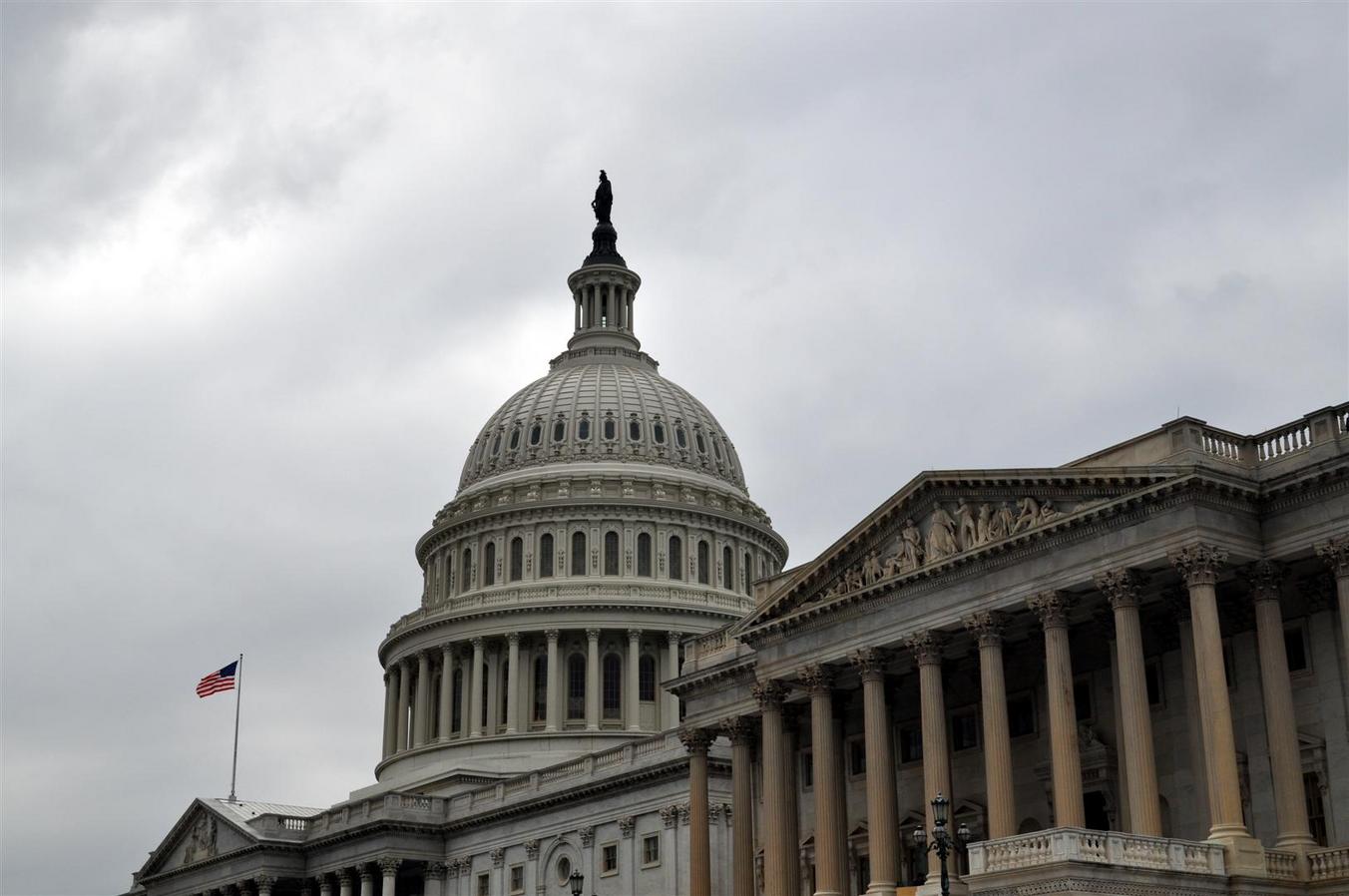 There were guys with big guns all around. Don't want to mess with them! And you gotta love all the black vehicles with tinted windows in the background!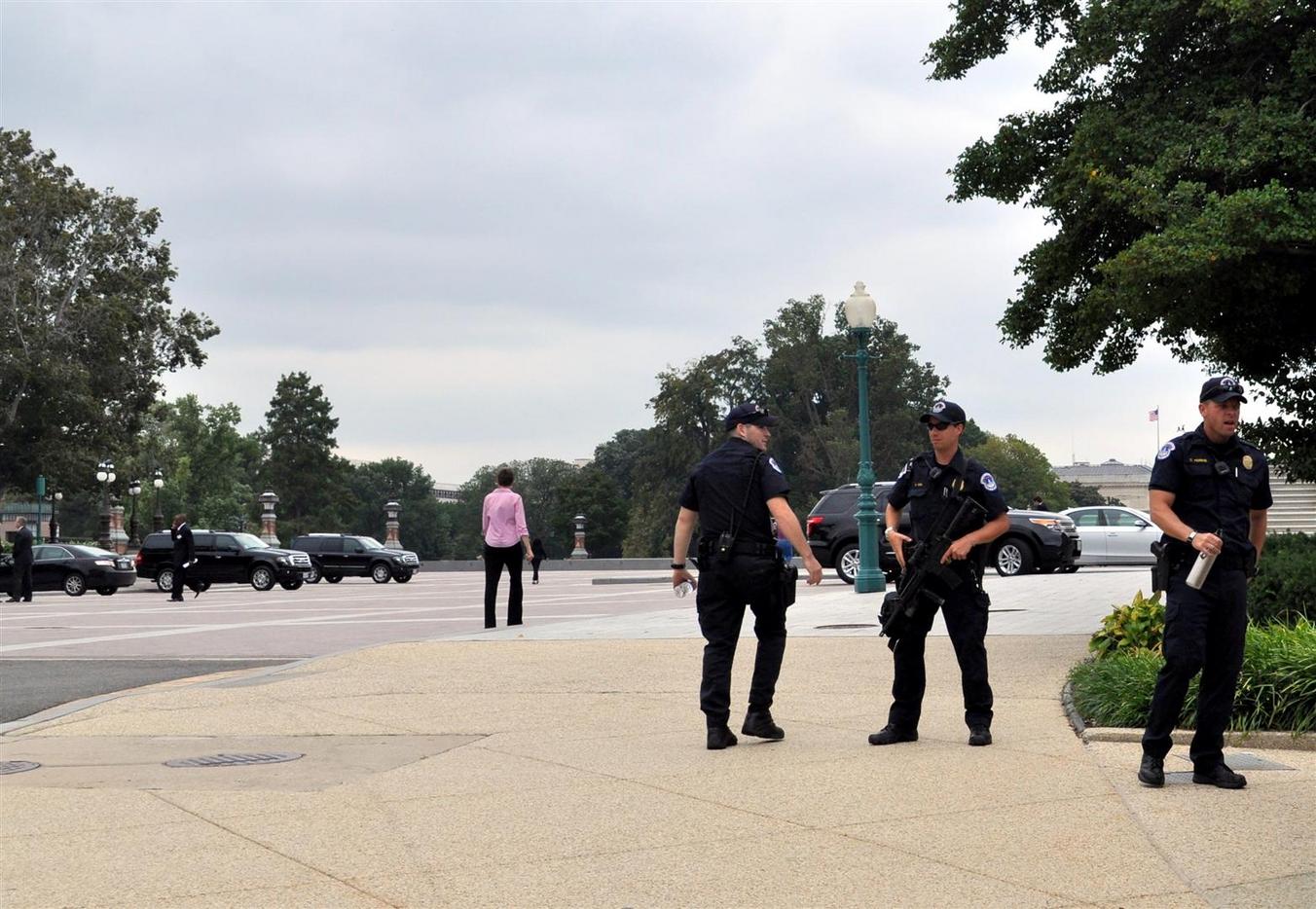 The front of the Capitol.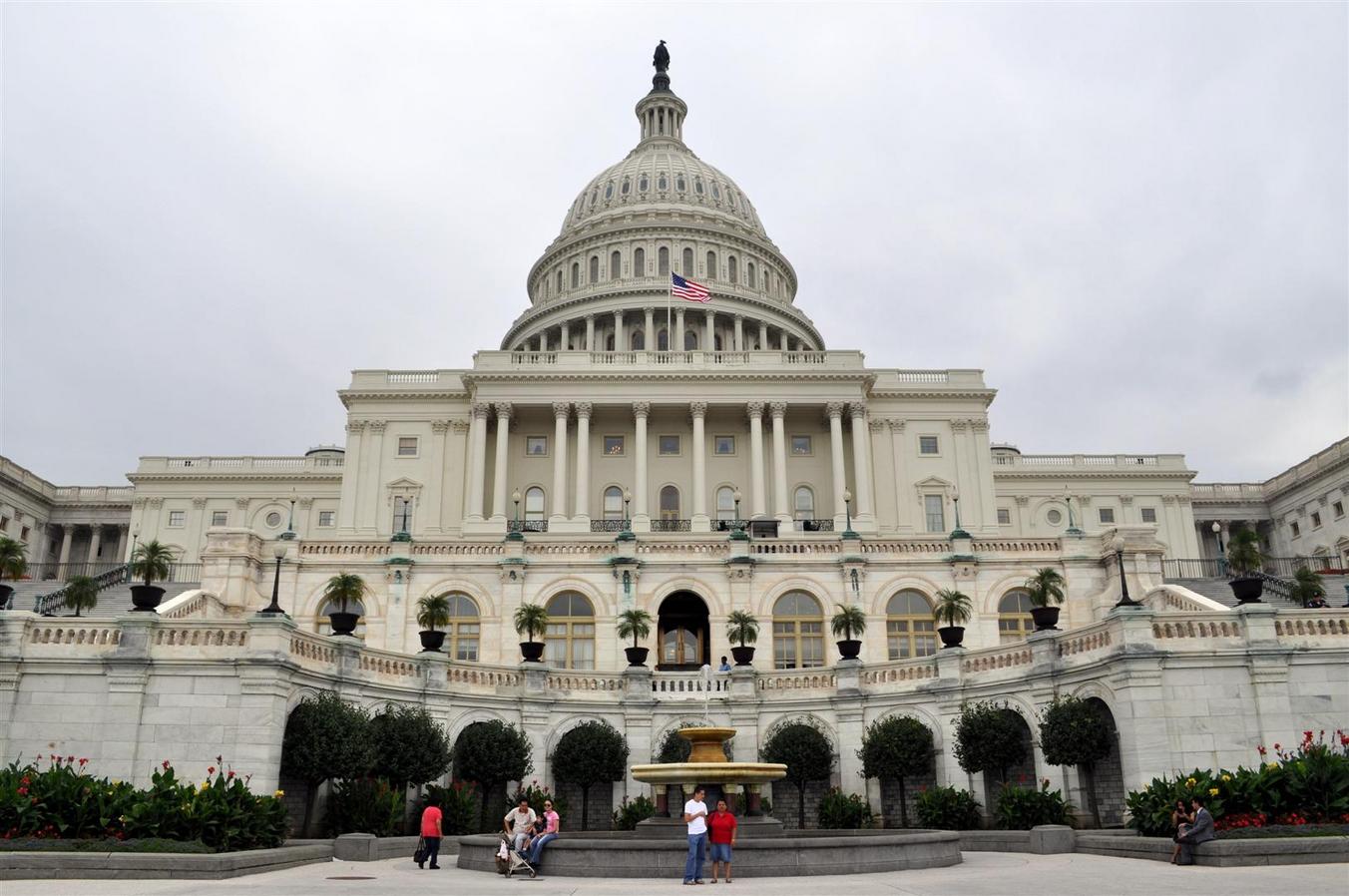 The view from Capitol Hill to the Washington memorial: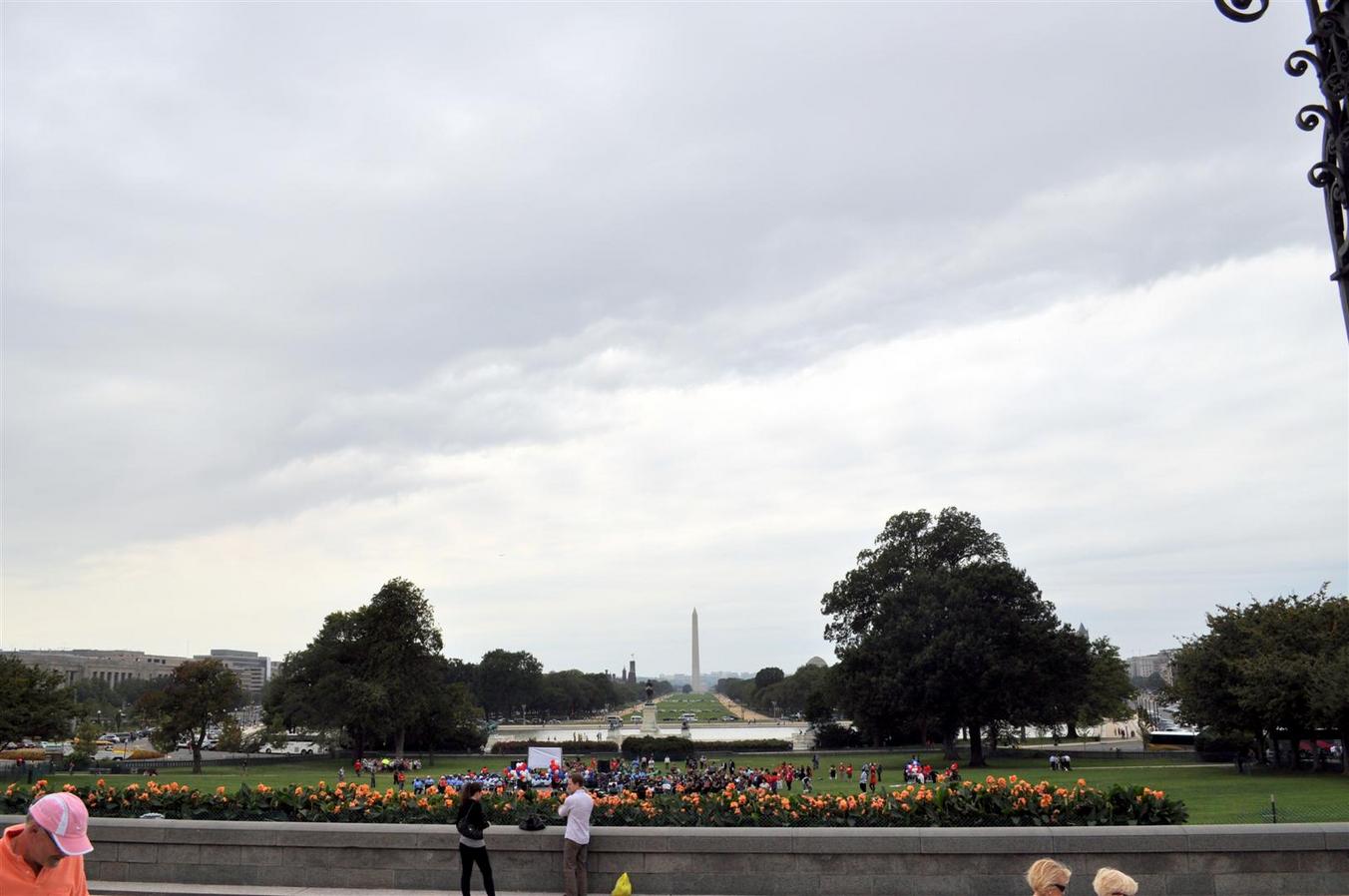 We saw the US Supreme Court Building too.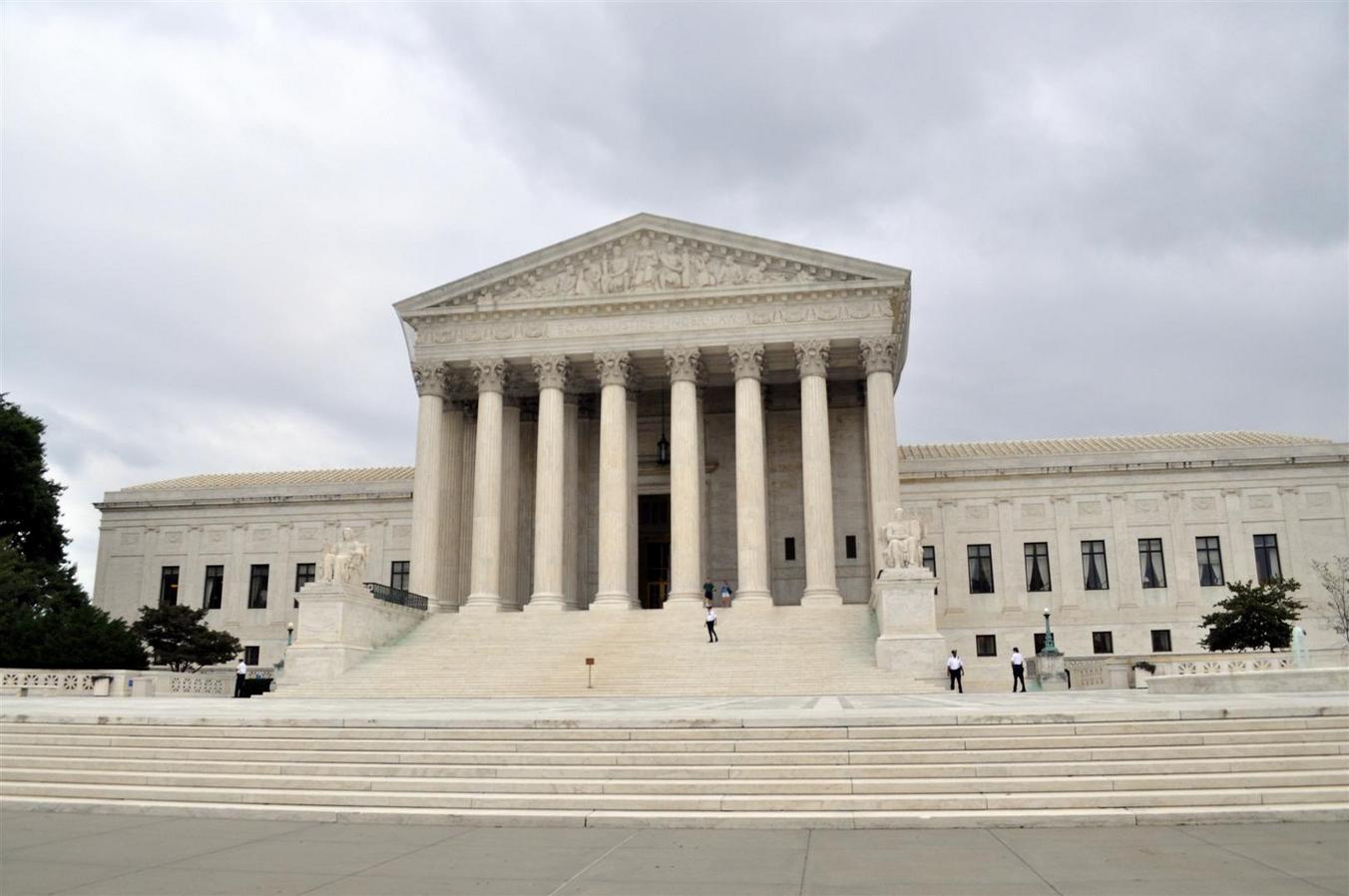 After seeing the Capitol, we walked on down "the mall". Margaret was being a real tourist, taking pictures of squirrels!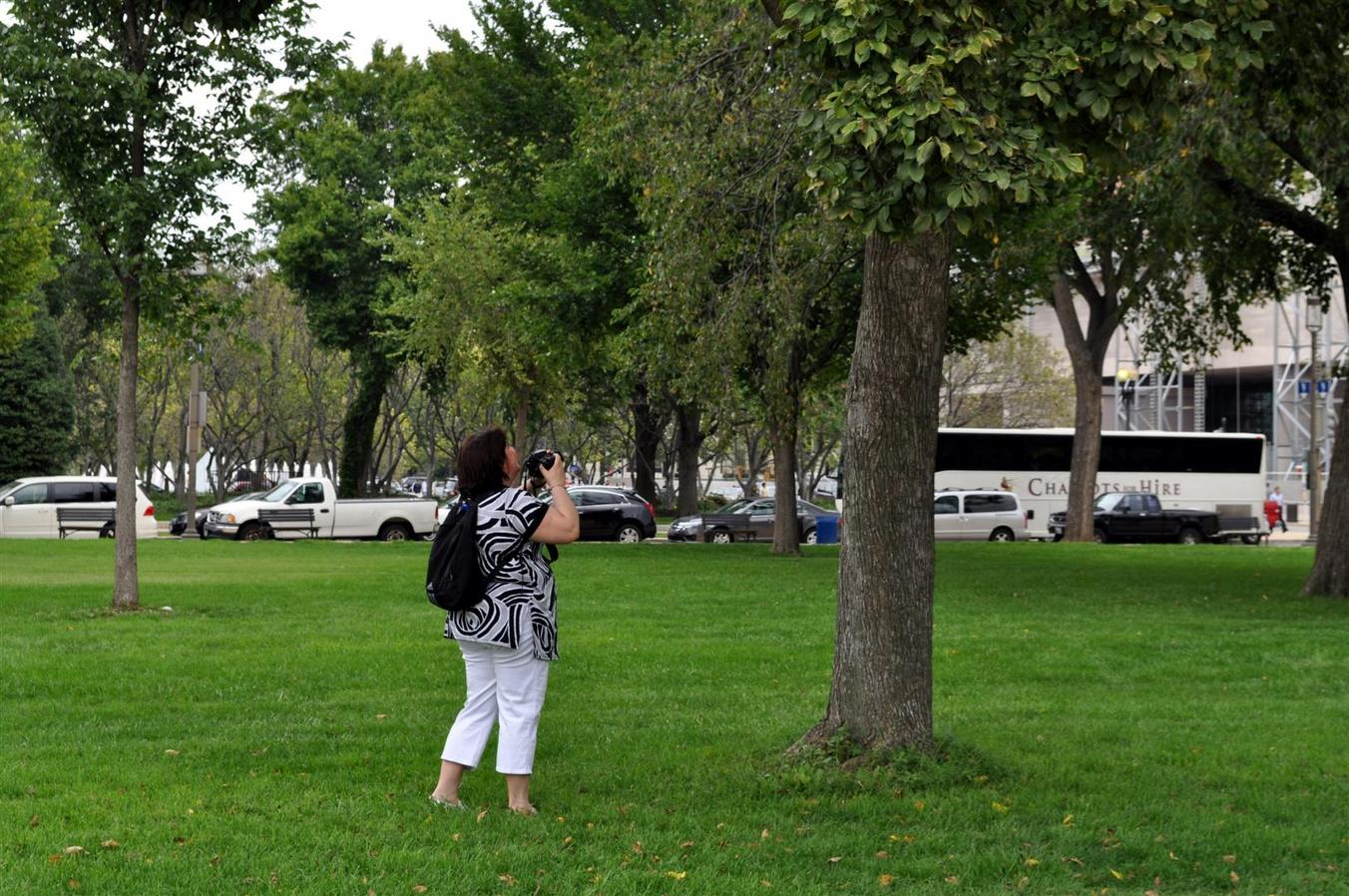 We came across a carousel and, though way overpriced, I took the kids on it. We had the whole thing to ourselves, which was fun.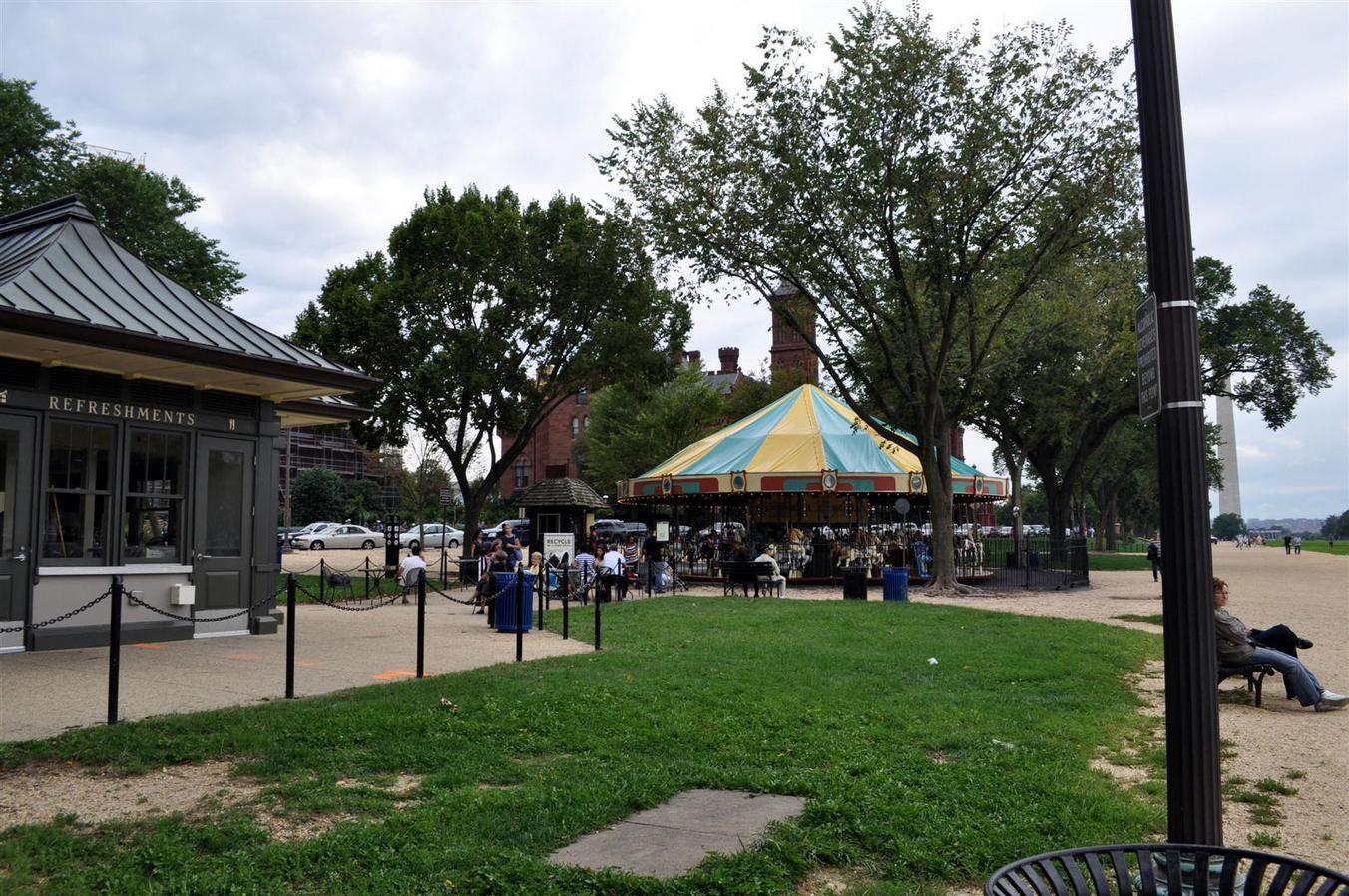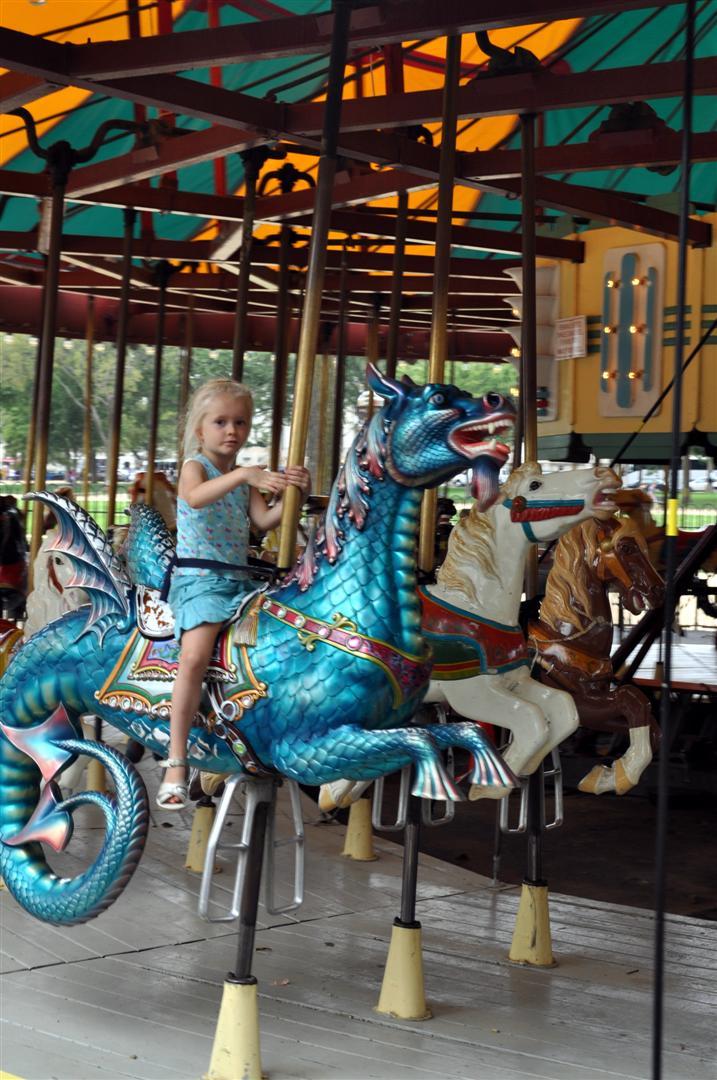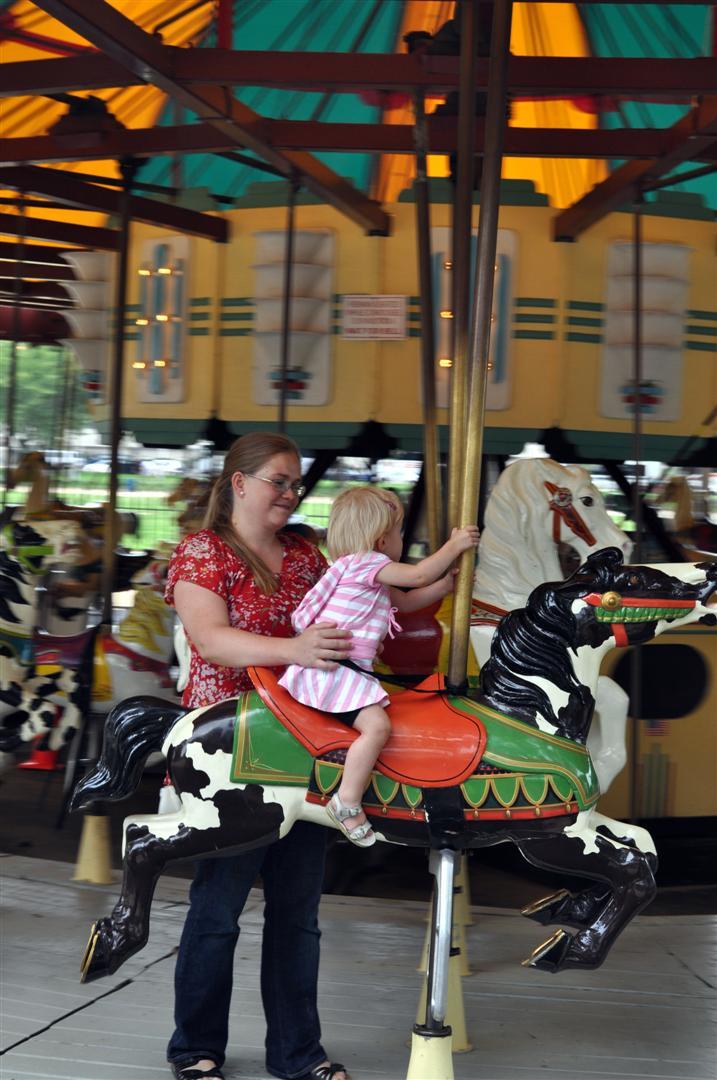 Seeing that we had the whole thing to ourselves, I did a pretty impressive manouvre where I swung myself onto the moving horse next to Esther, and we galloped off into the sunset.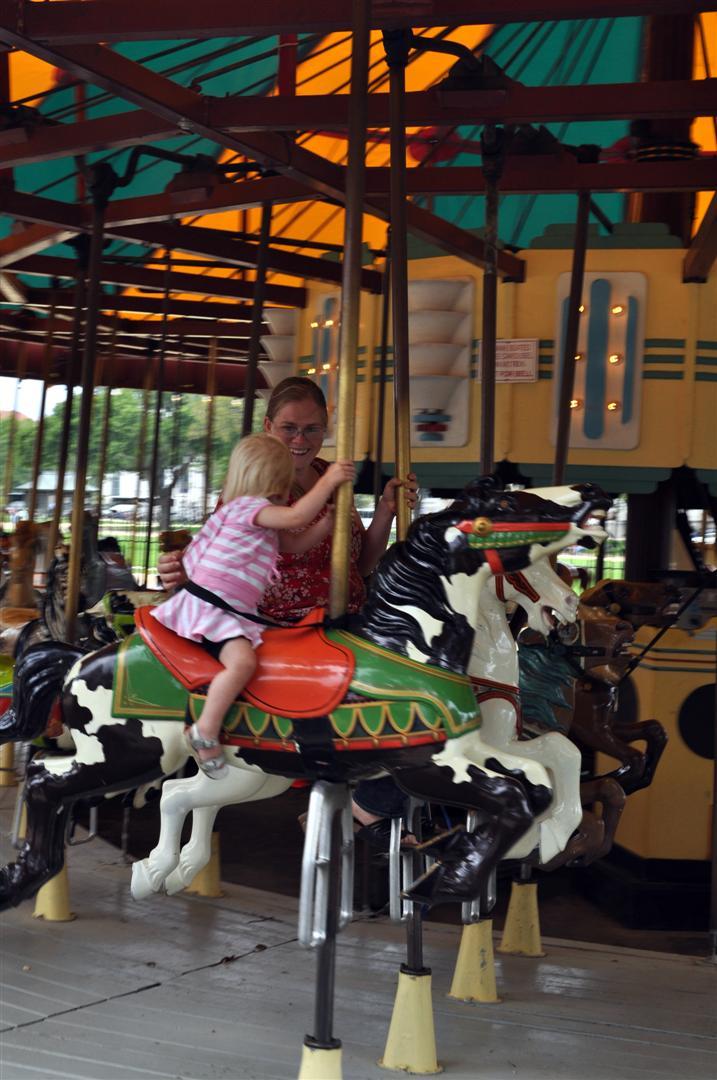 From there we walked on to the old Smithsonian castle, where we had lunch. For some strange reason I forgot to take photos of the food. Again. But it wasn't exactly pretty — hot dogs with orange plastic cheese, things like that. An experience, but not a beautiful one.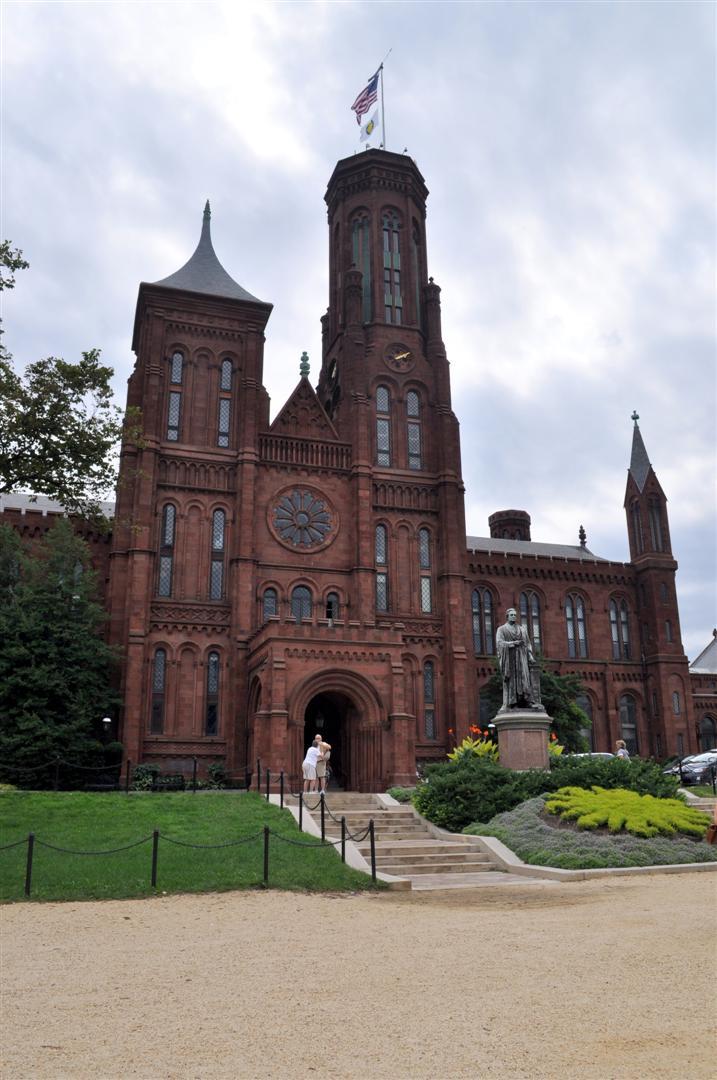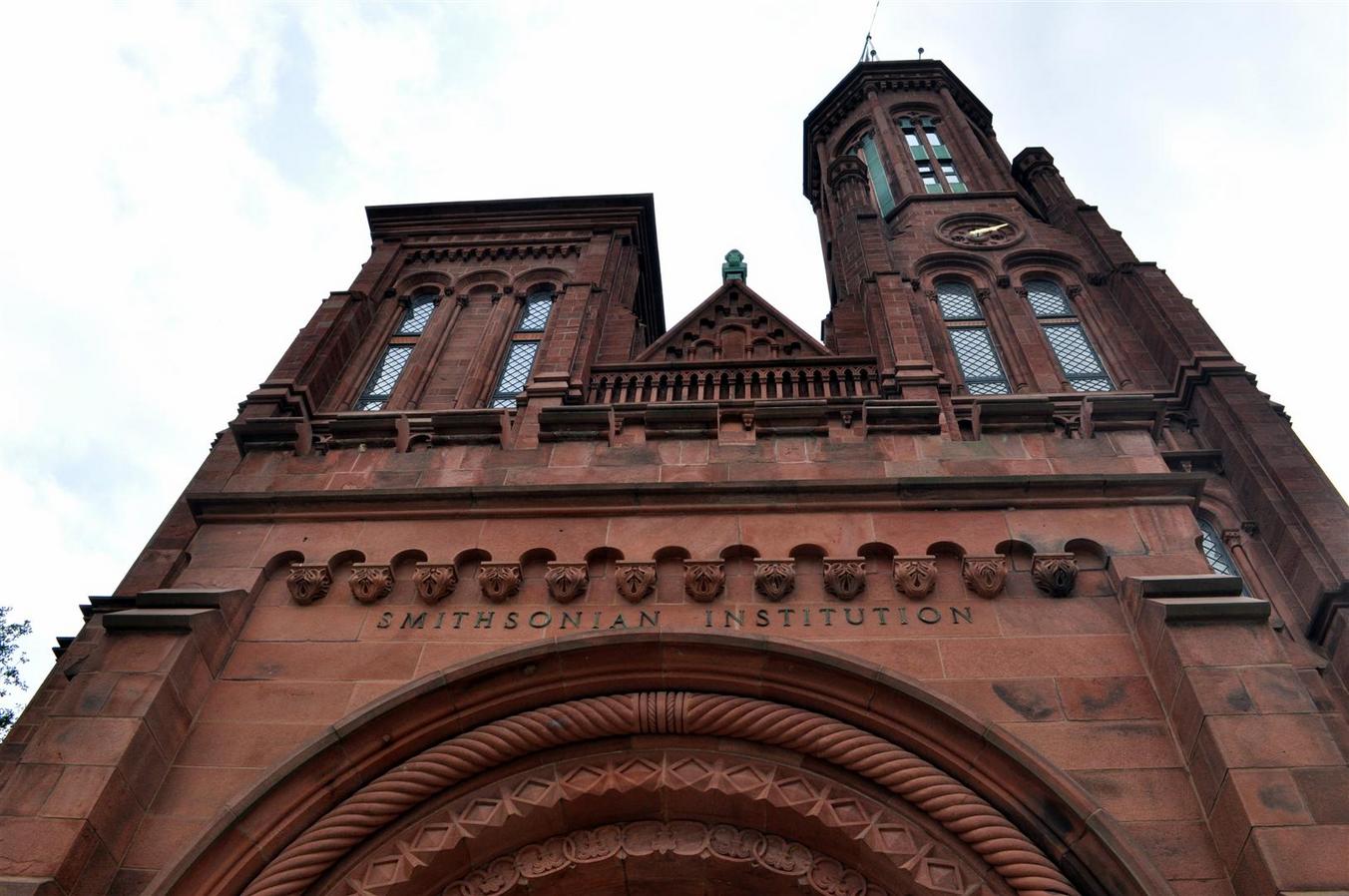 After the Smithsonian Castle, we walked on over to the Smithsonian Museum of American History where we saw Julia Child's Kitchen! It was a pilgrimage of sorts.
By this time we had done quite a lot of walking, and the kids were starting to look like this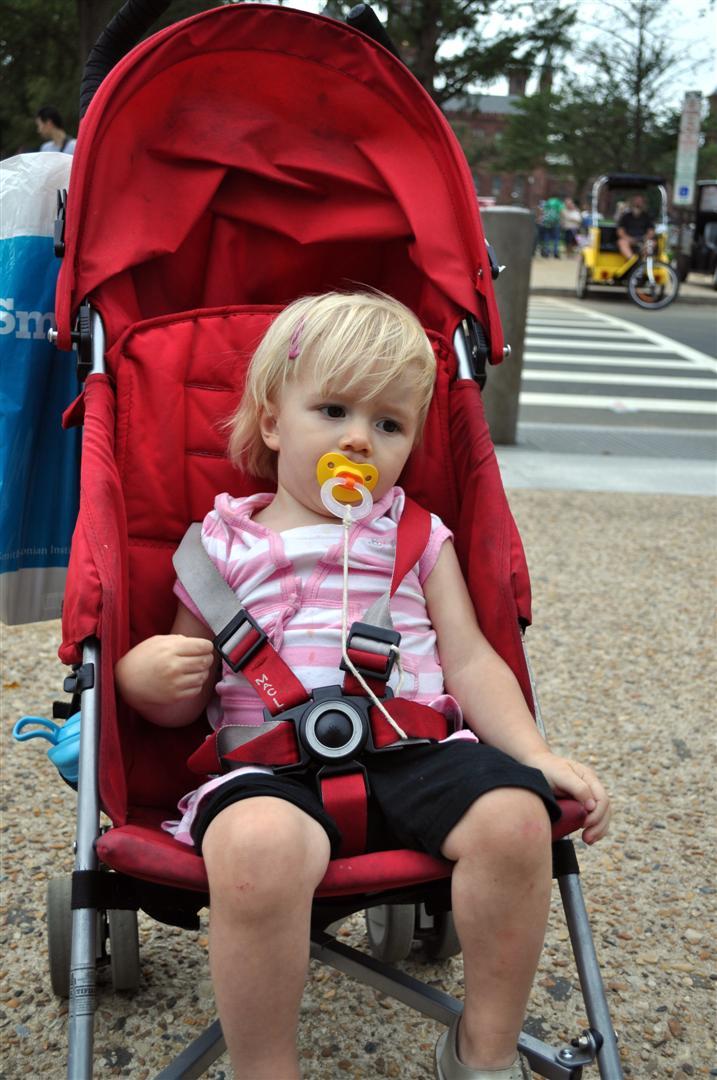 and this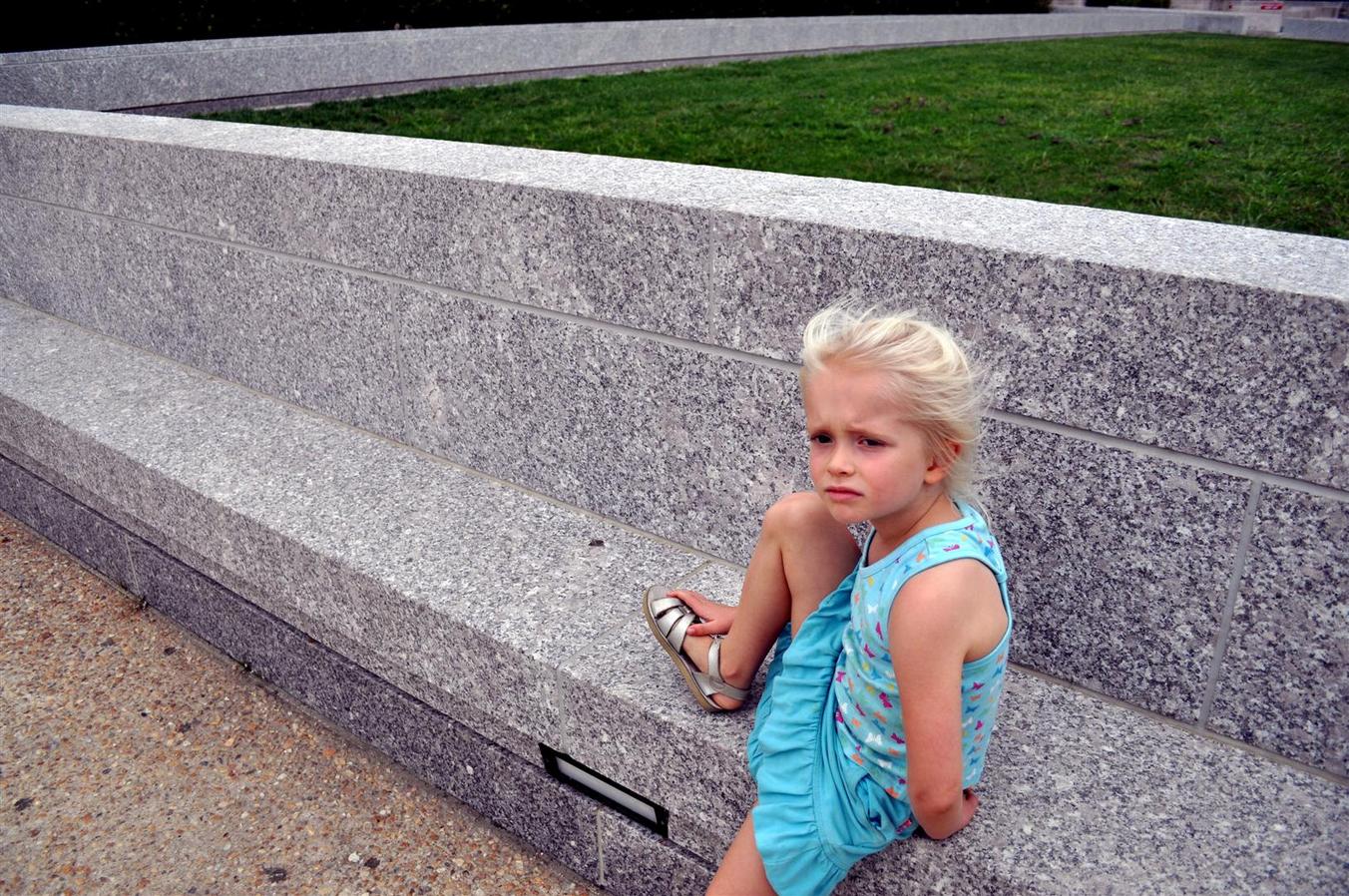 but thankfully they cheered up a bit, had a play with a couple of children's displays at the museum, and were soon happy again. Here Marica's doing a dance for us.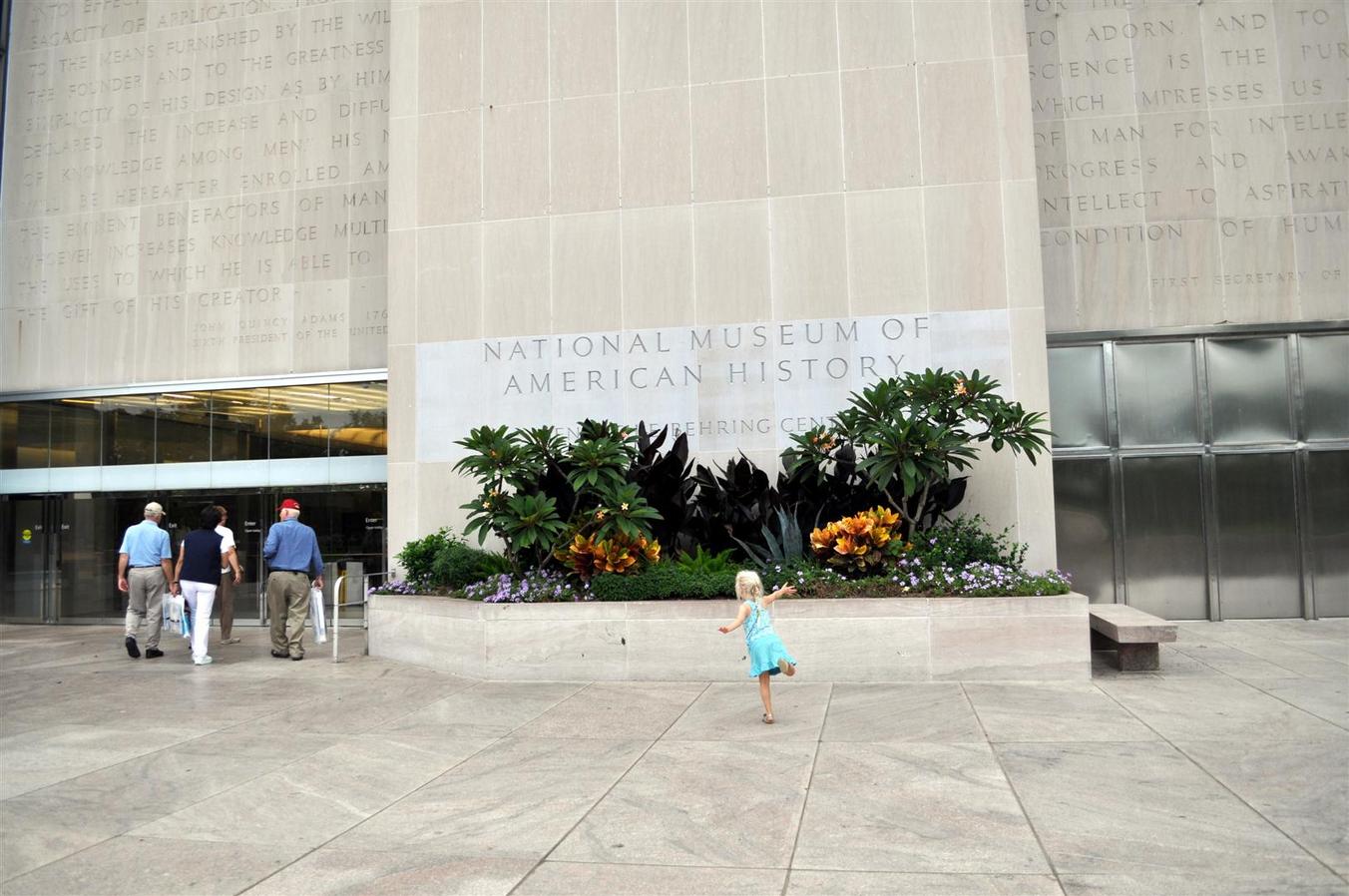 A cool sculpture in front of the museum.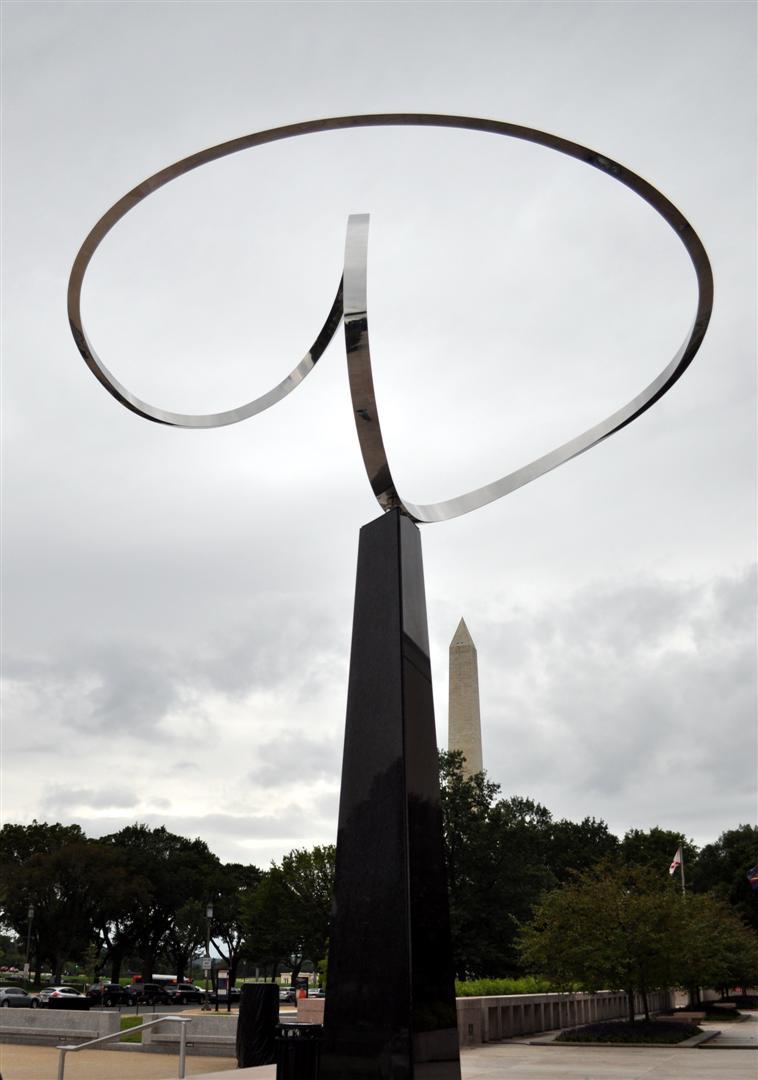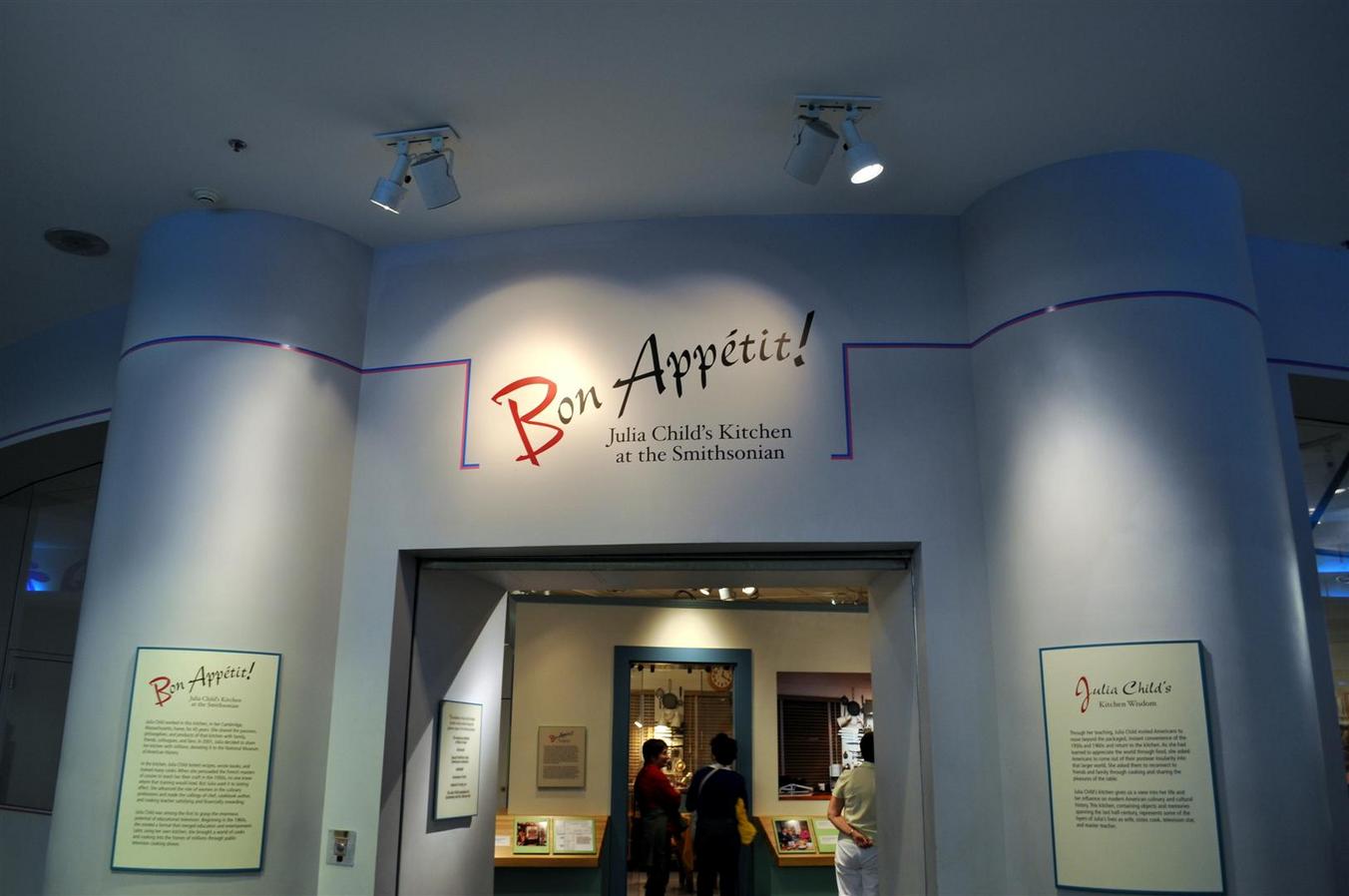 Am I allowed to be just a little bit envious of this collection? <wistful sigh> And this is only half of the collection — the other pots and pans are on one of the other walls.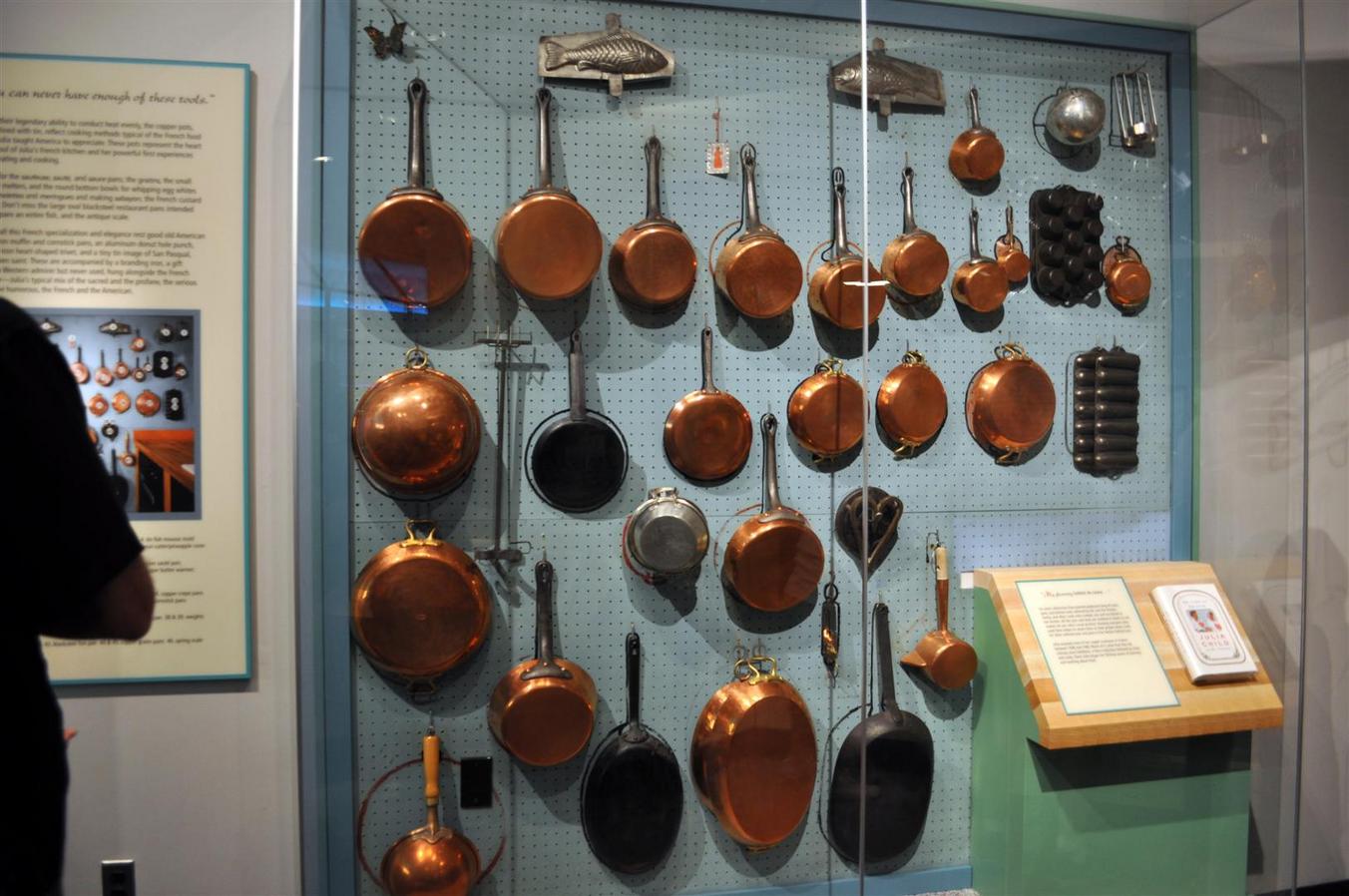 Her kitchen is about the size of half my apartment. I could get used to a kitchen that size! And with so much cupboard space! Goodness, I probably wouldn't know what to do with so much space. I don't think I'd have too much trouble filling it up, though!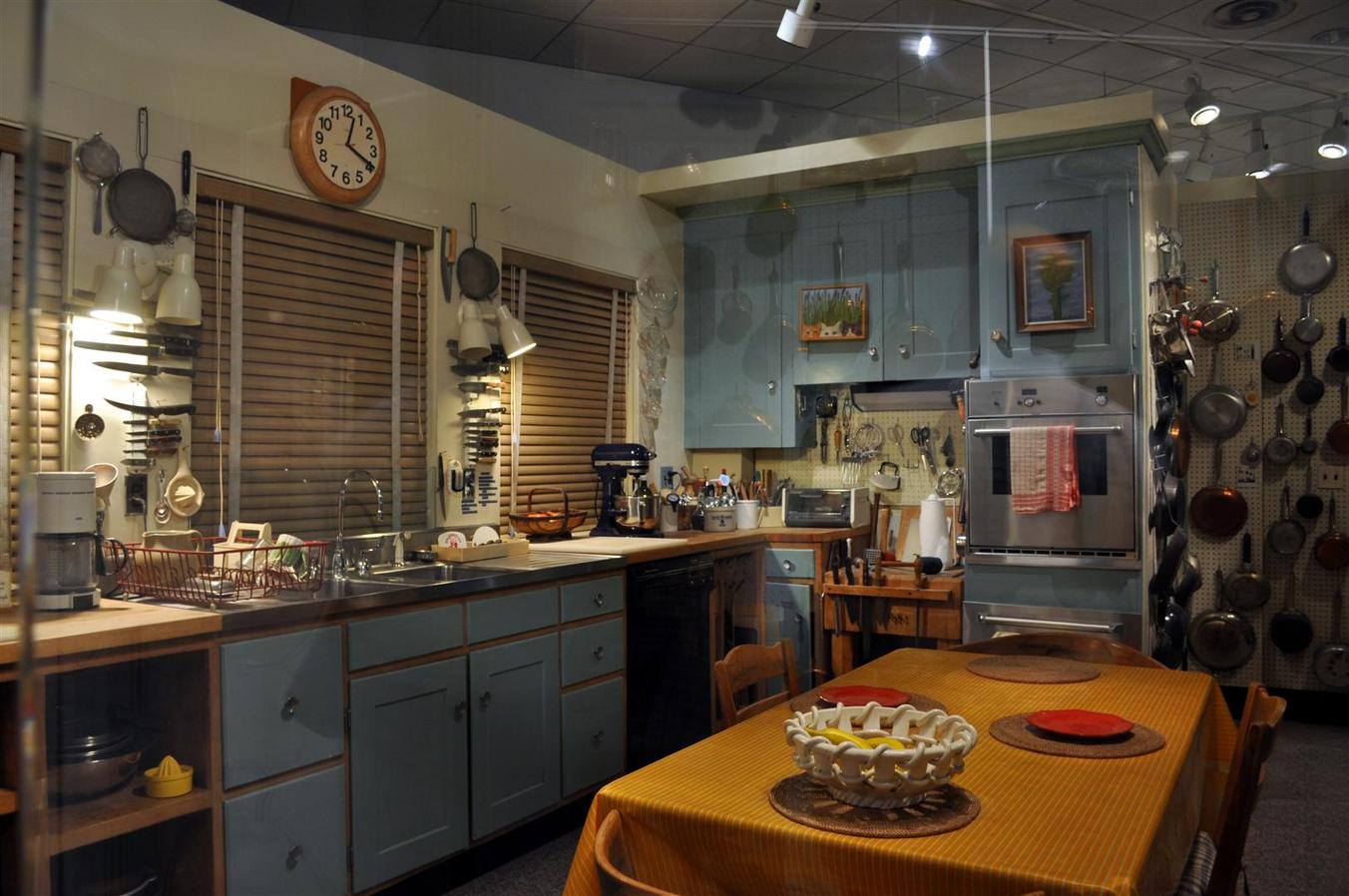 Hey man, that's just way too much bench space for one woman. I'd be quite stoked with 3 ovens too. Just sayin'.
Since I got my copy of Mastering the Art of French Cooking, I've made a number of dishes from it, all of them delicious. I hope to try more over the winter. I heartily recommend her Boeuf Bourguignon recipe. It calls for a whole bottle of red wine. Convinced yet?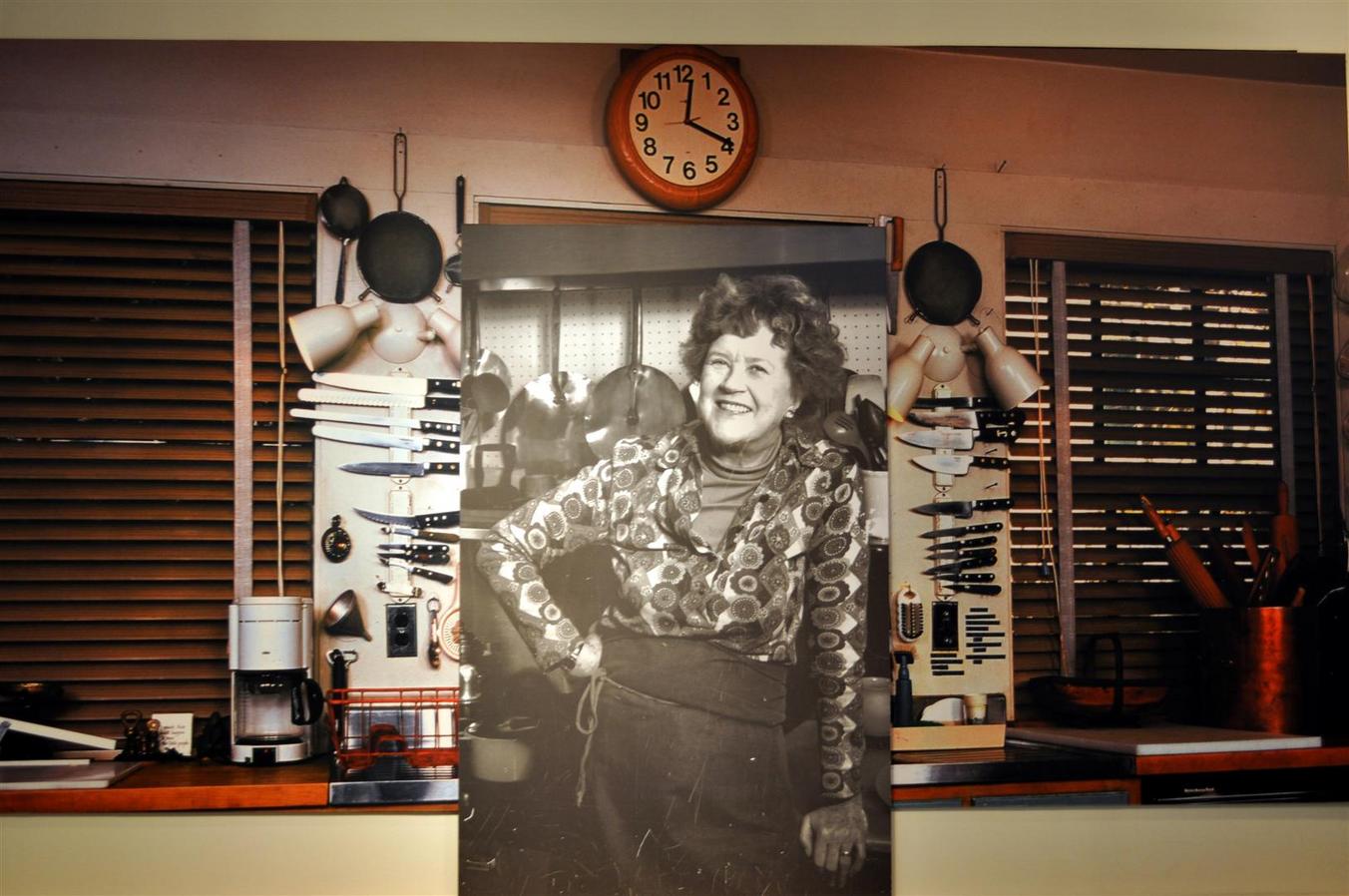 From the Museum we carried on to the White House, going past the Washington Memorial.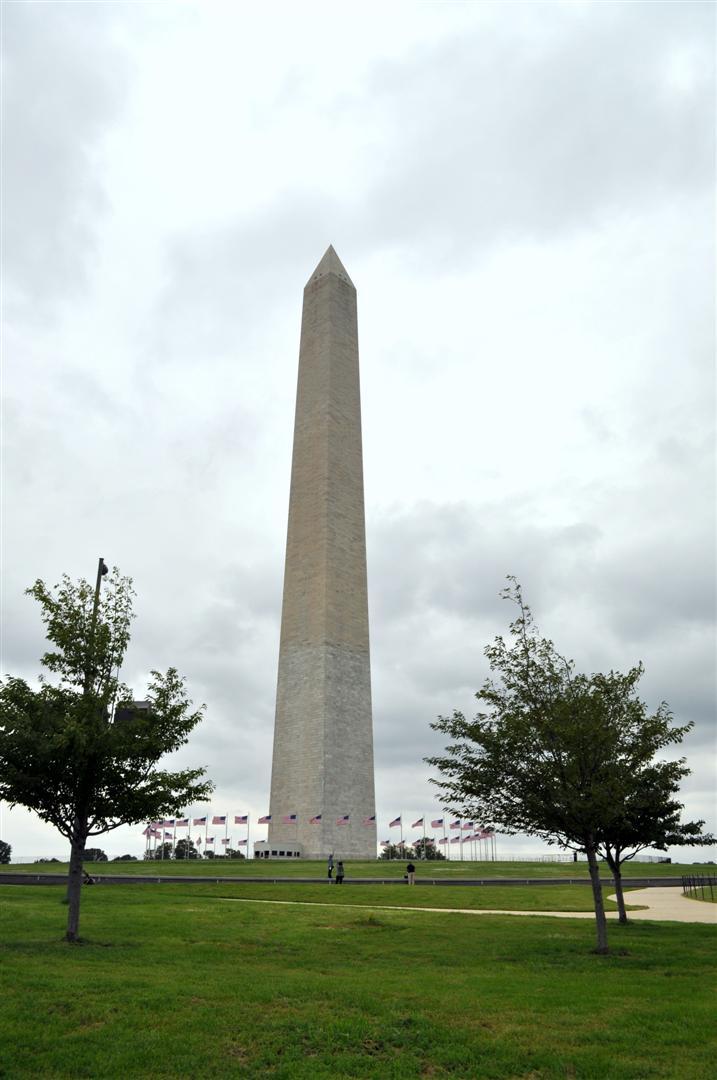 Margaret kindly gave Marica a piggyback, giving her a break from walking for quite some time.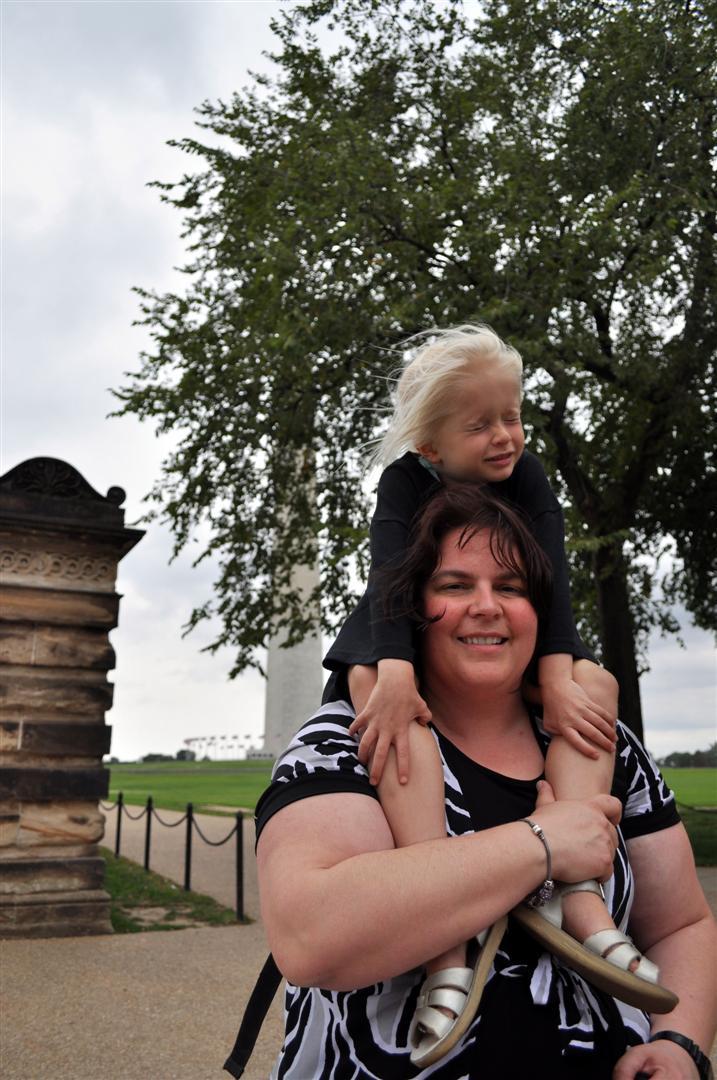 Hey look! Another old, big, important building!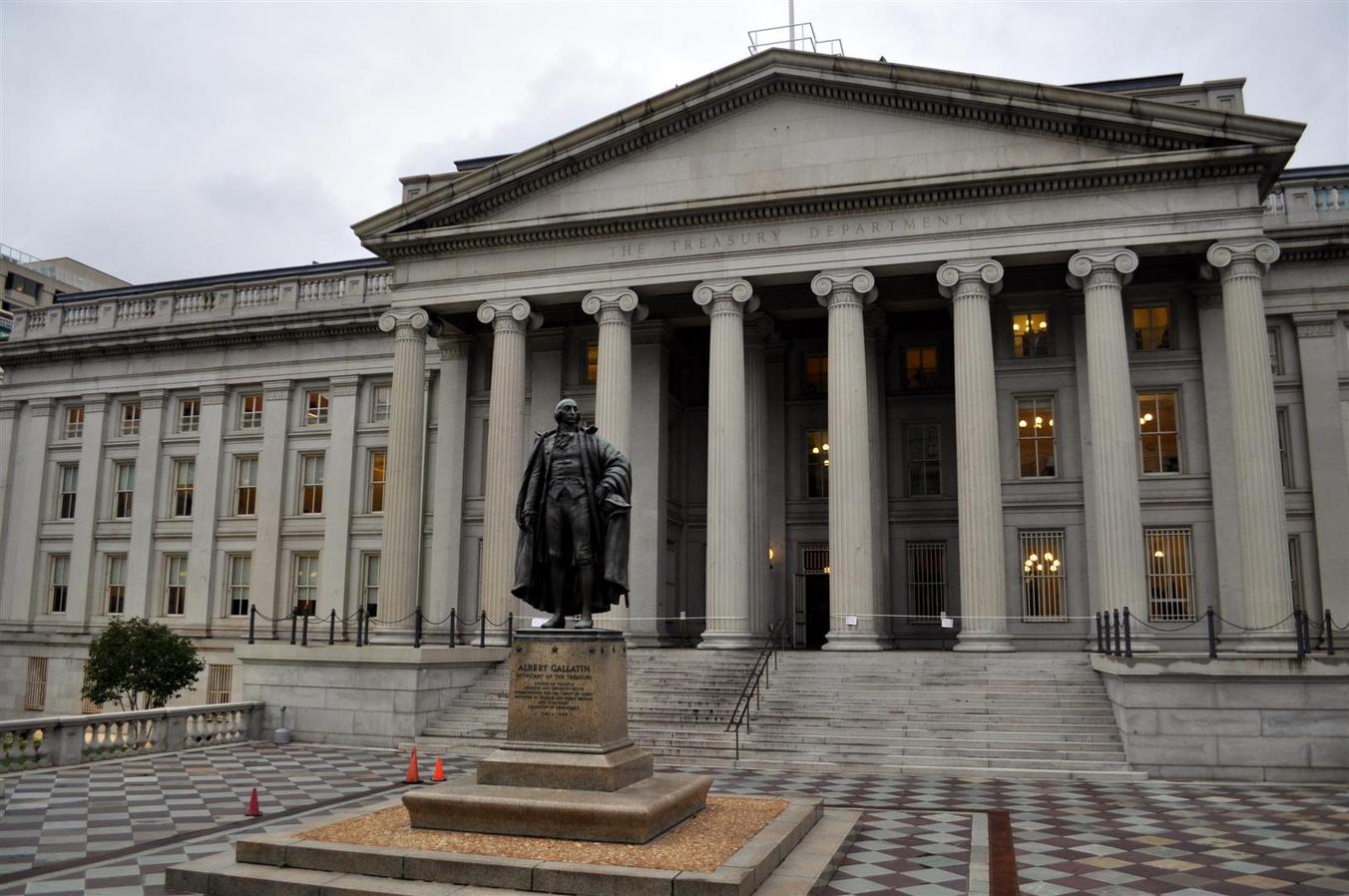 The White House was pretty neat. This is its backside. Such a shame to have such beautiful big lawns and no kids running around on them.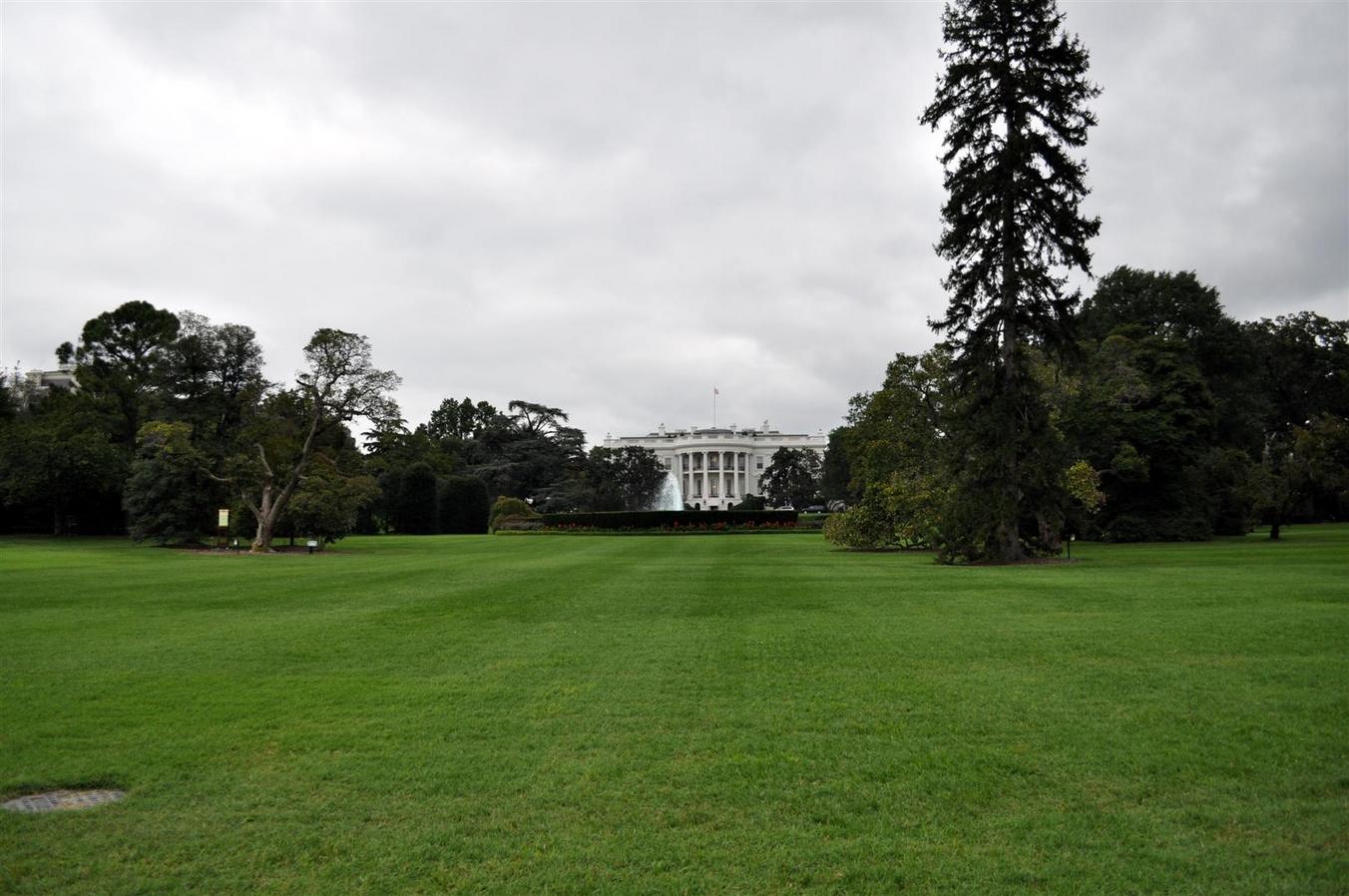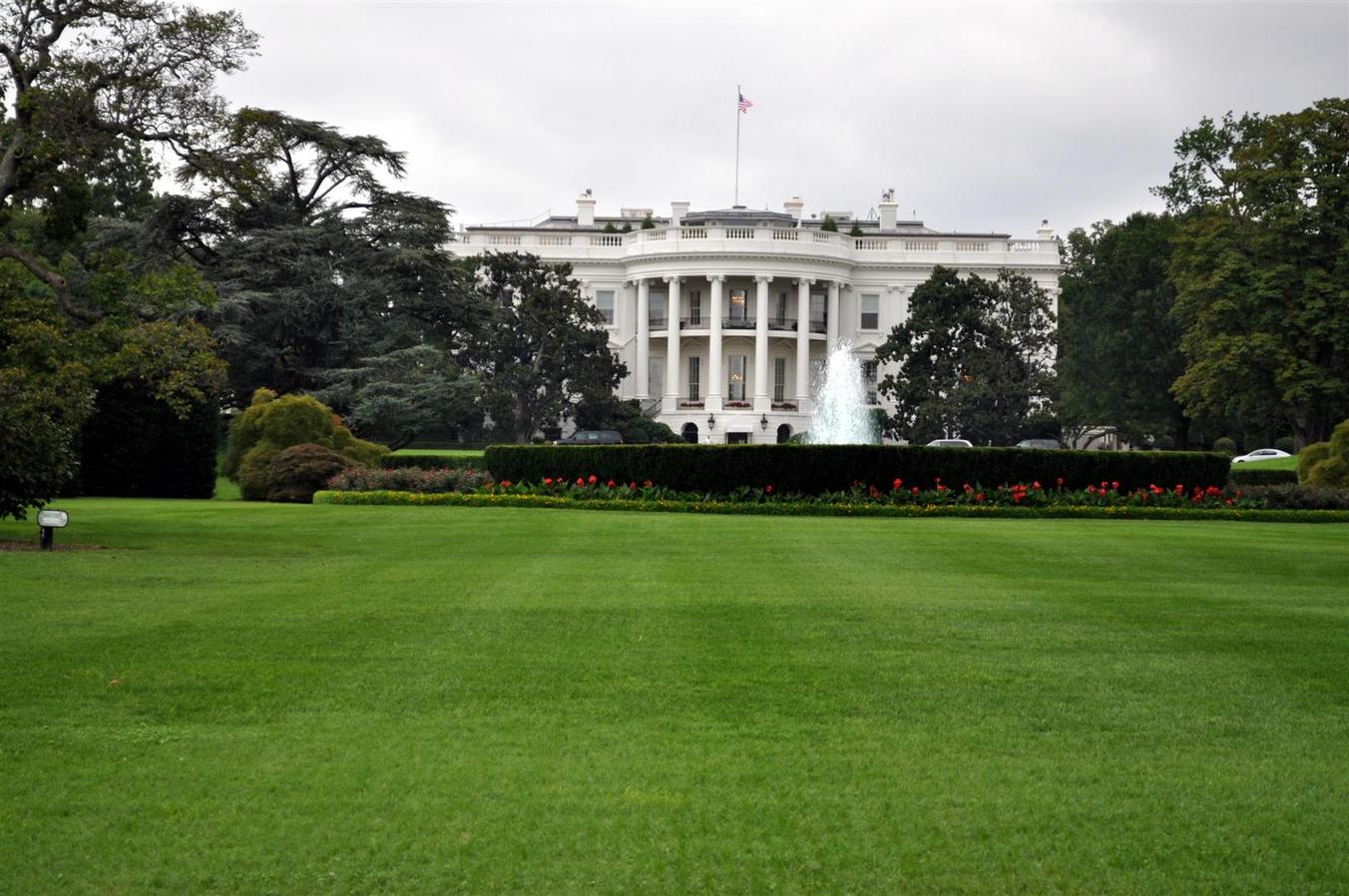 And you thought I was joking about the beehive, didn't you?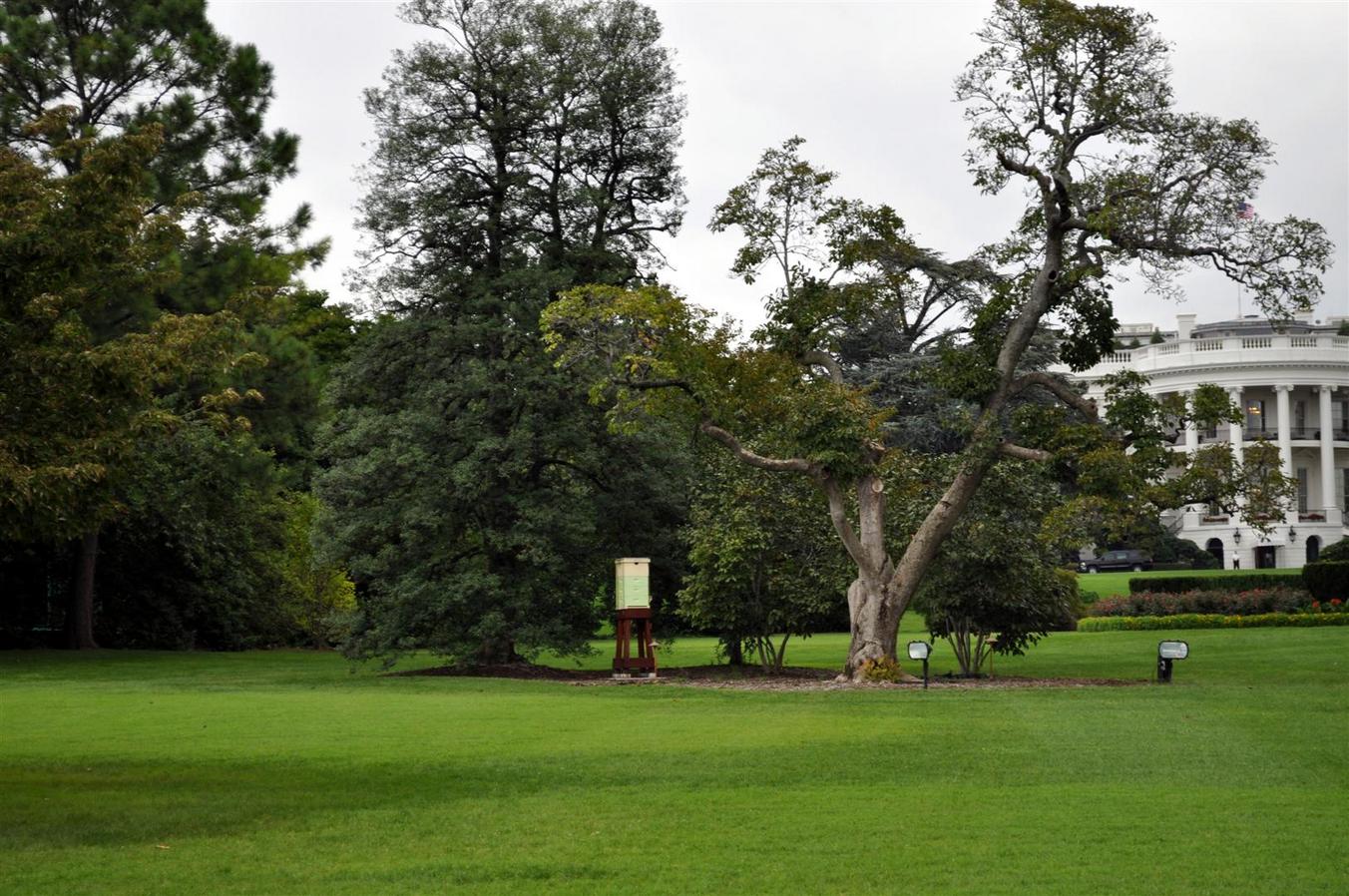 You might think that the fence is not nearly high enough, but that would be because you're not seeing all the security dudes.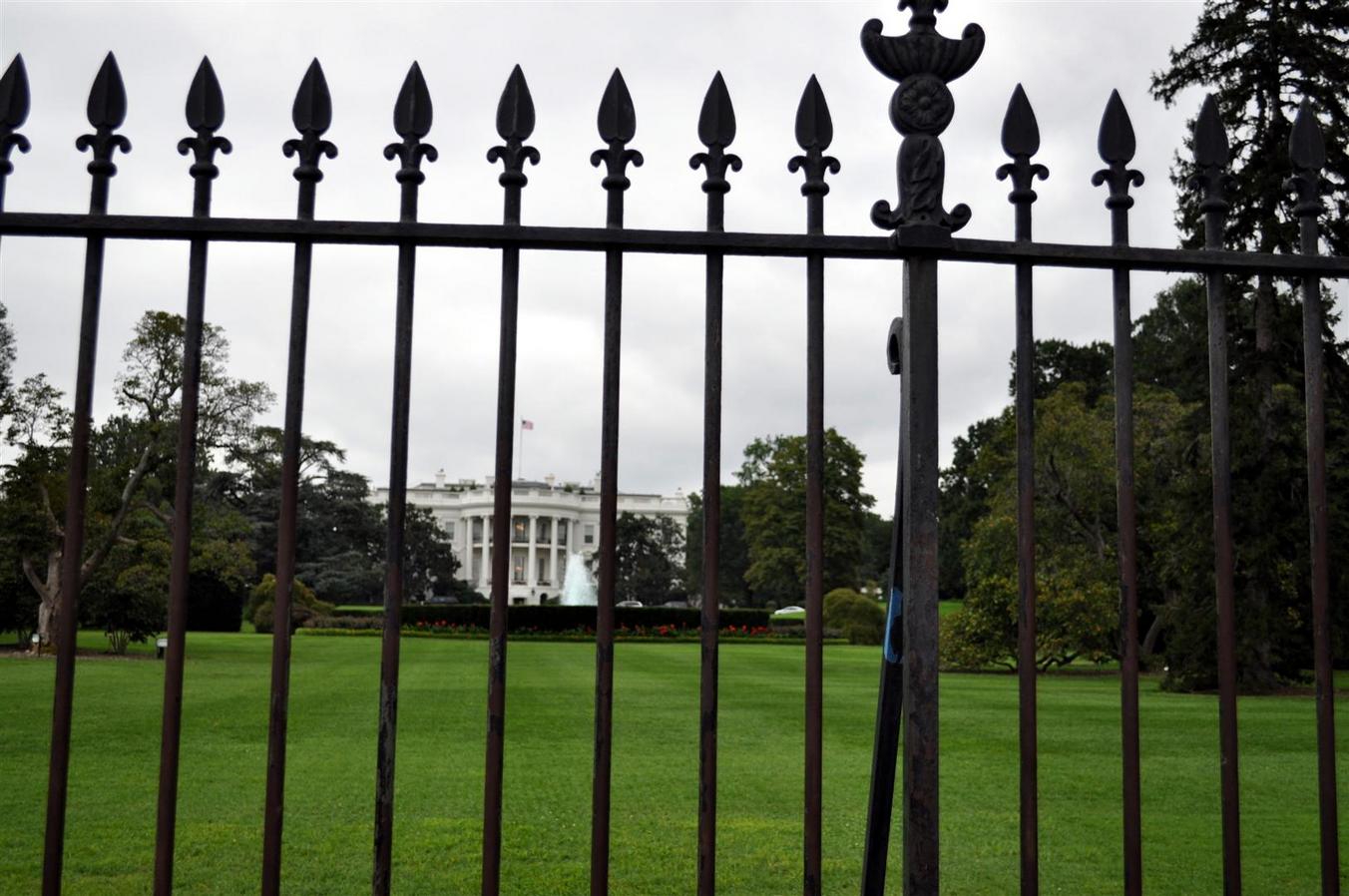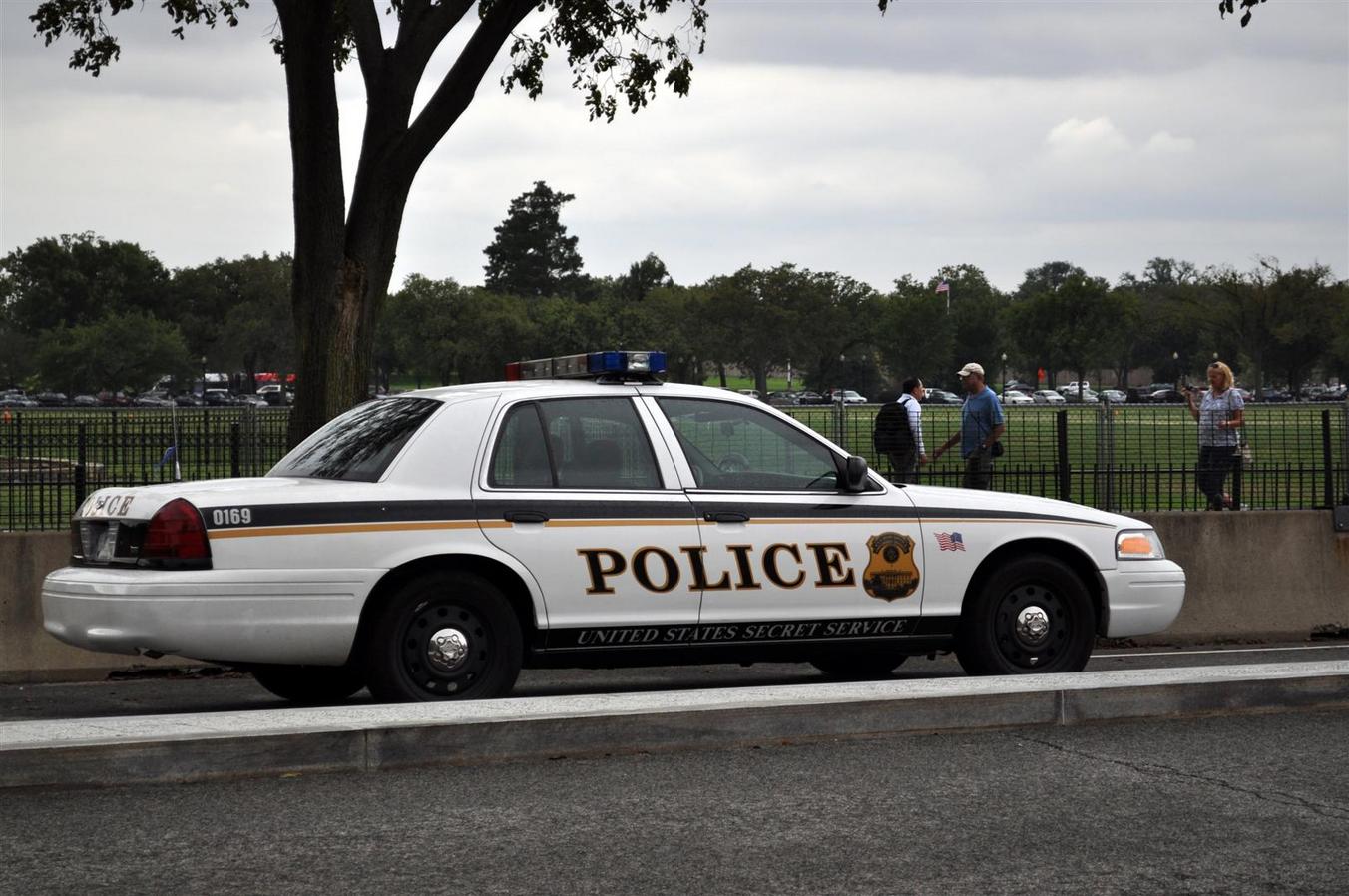 It's a spectacular house in its own right, but knowing the history of its powerful inhabitants makes it seem even more stately. This is the front, which you probably knew already.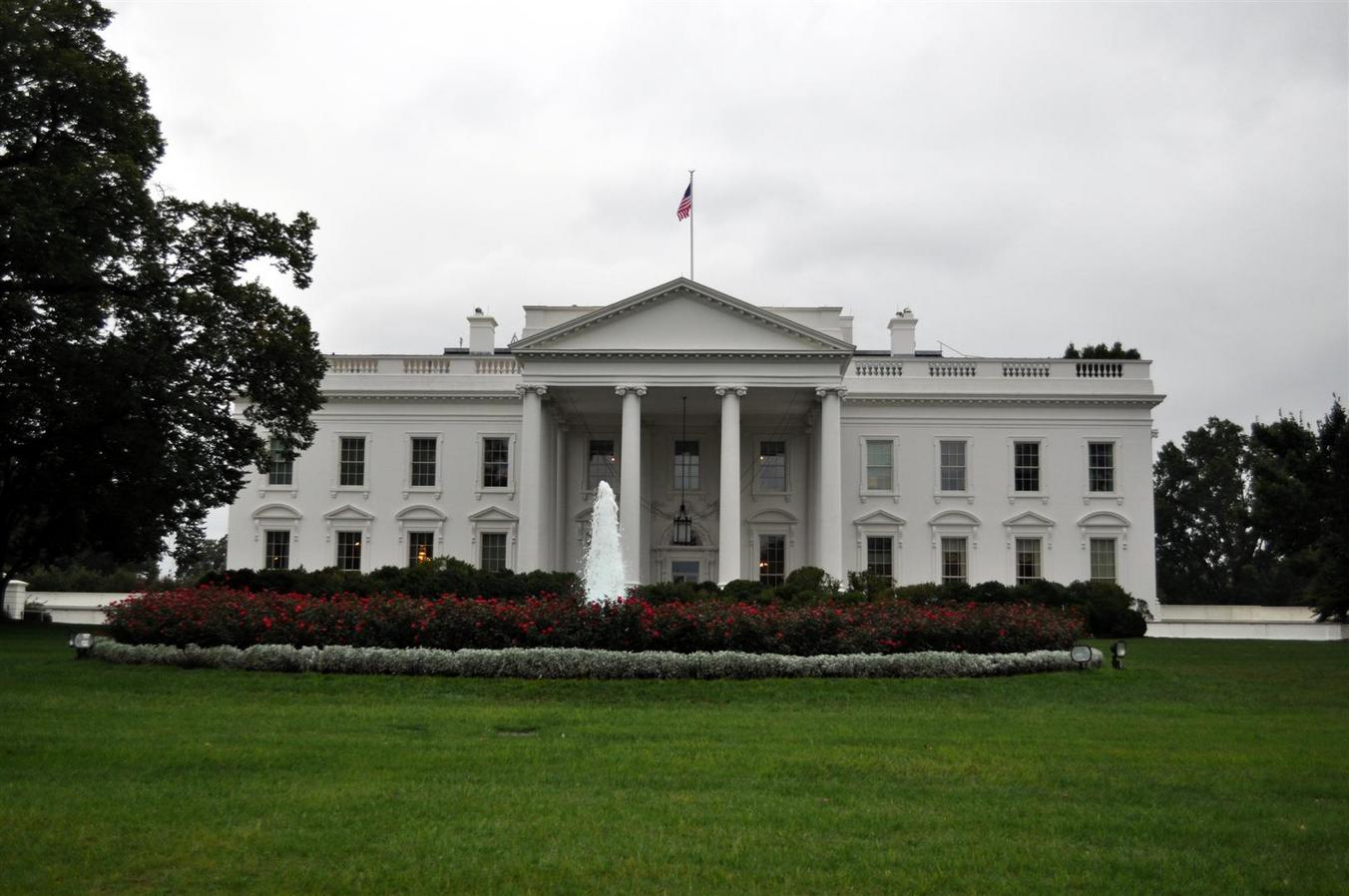 Oh drat, we forgot our invitations at home!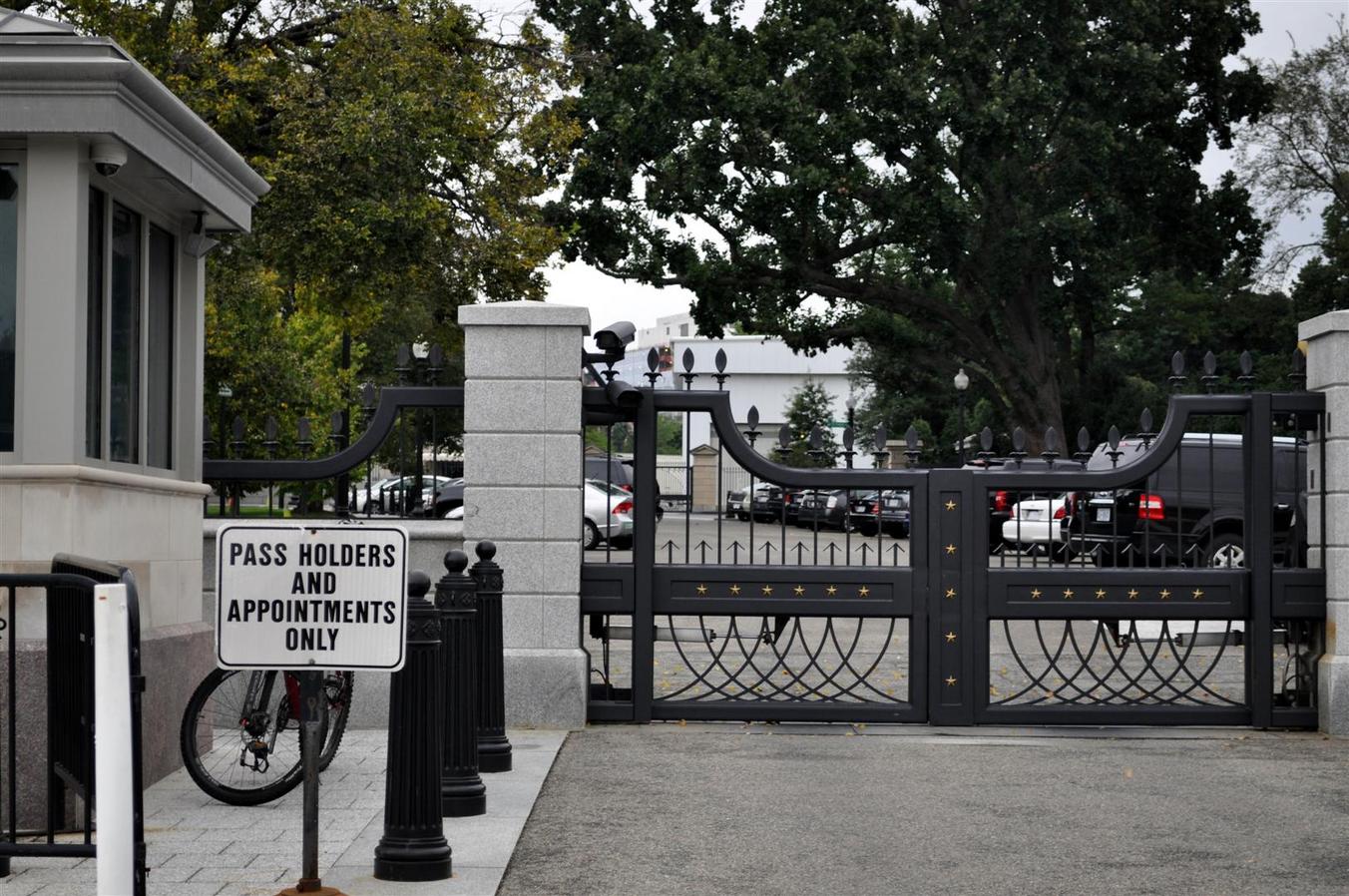 I'm sure glad I don't live in a house that people gawk at all the time!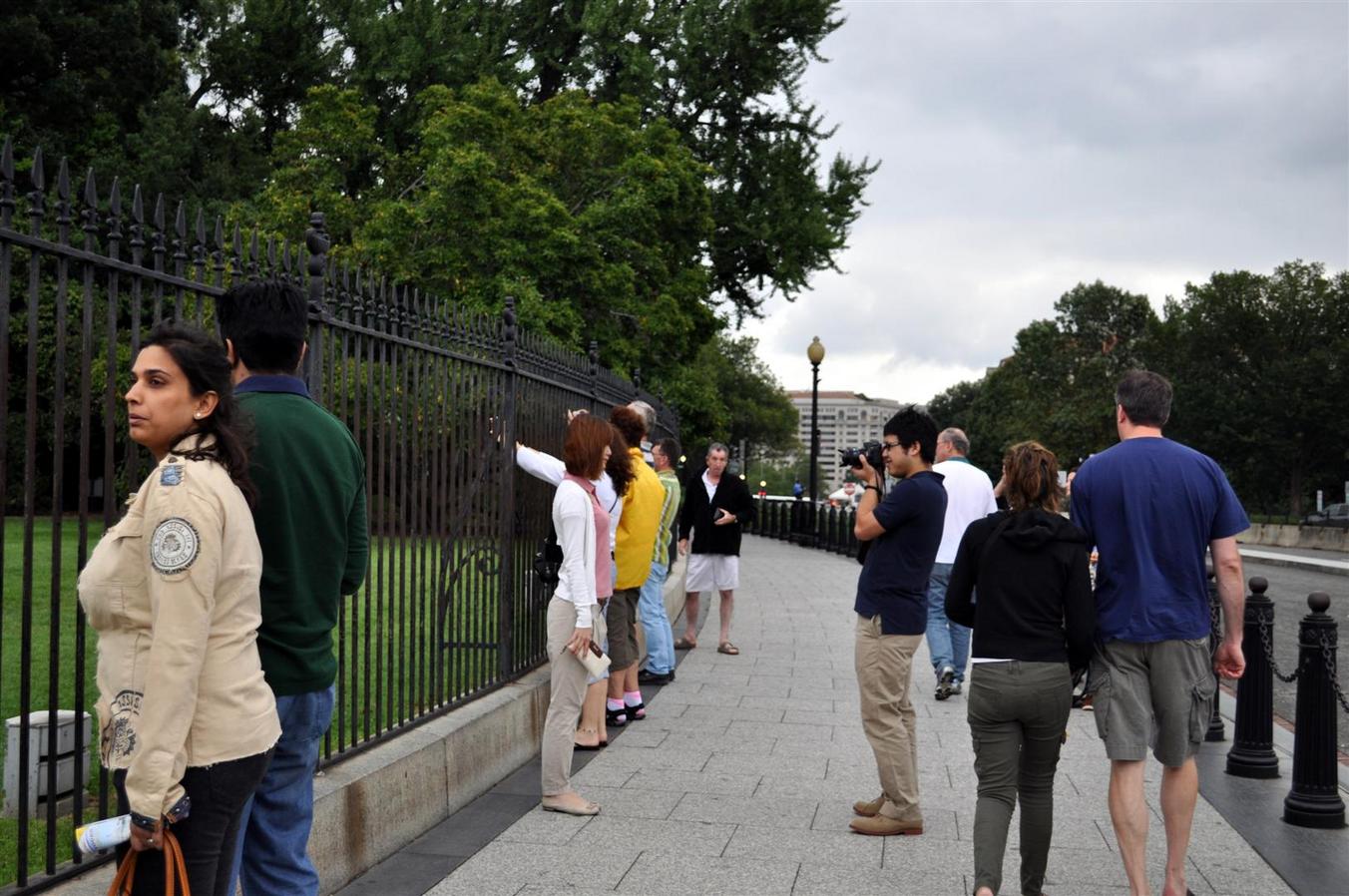 And we, of course, were no better than them and got our pictures in front of the White House too. Notice how Marica's yawning and Esther is absolutely passed out. What troopers!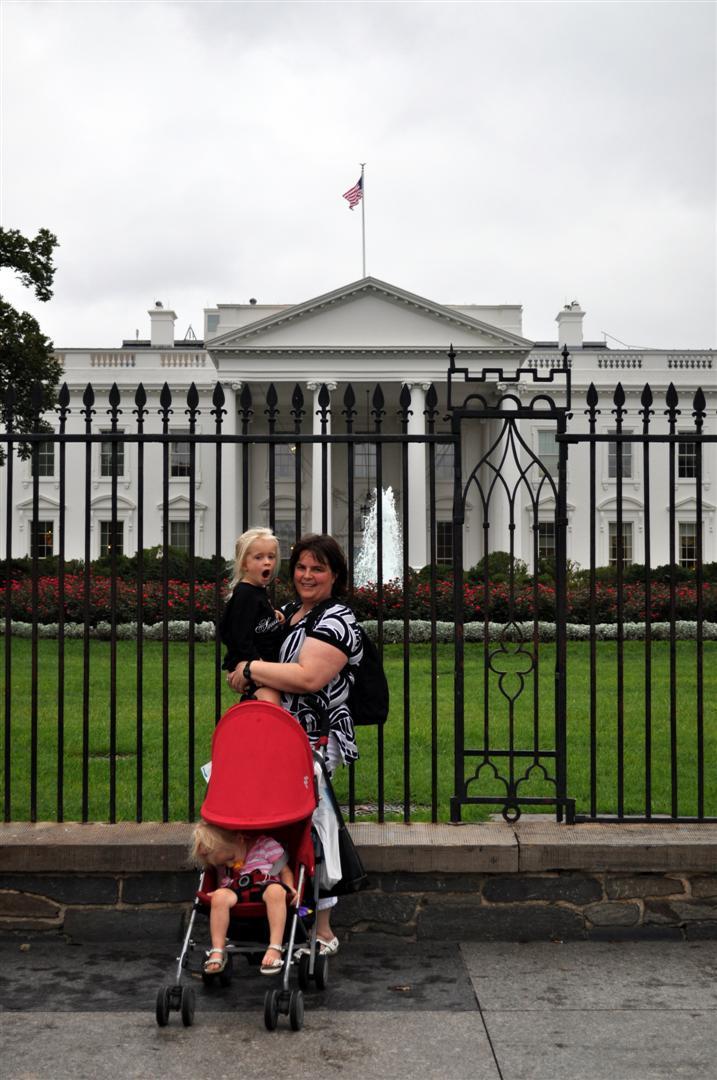 Marica wanted to do a curtsey in front of the Pwesident's house.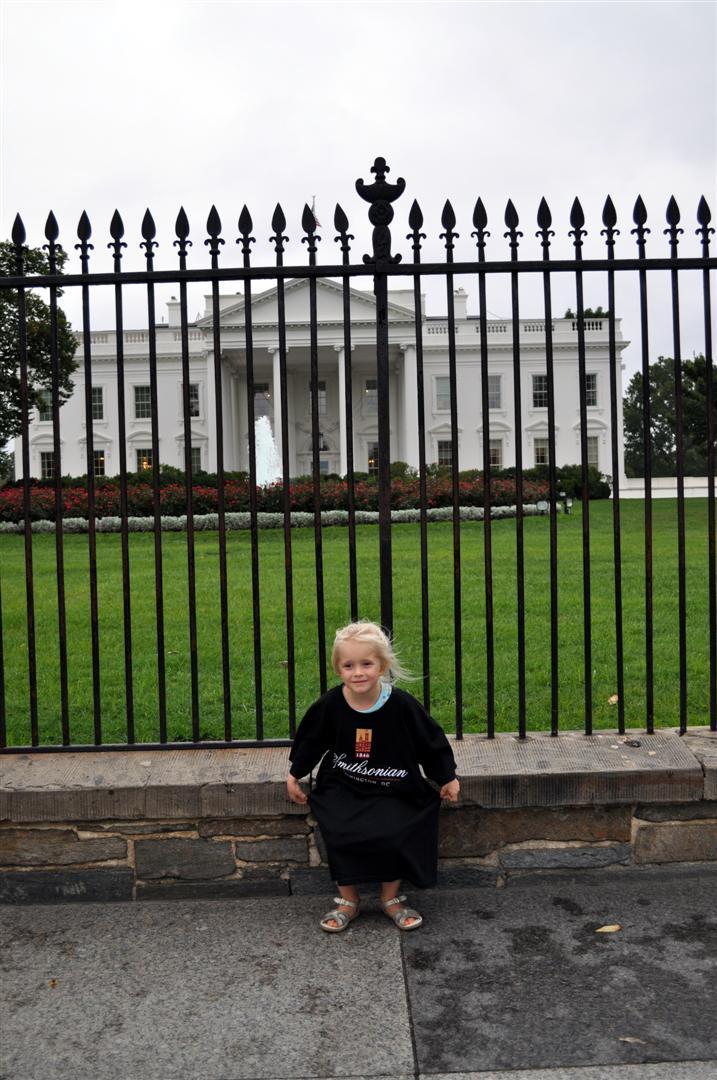 And lastly, yours truly in front of the White House.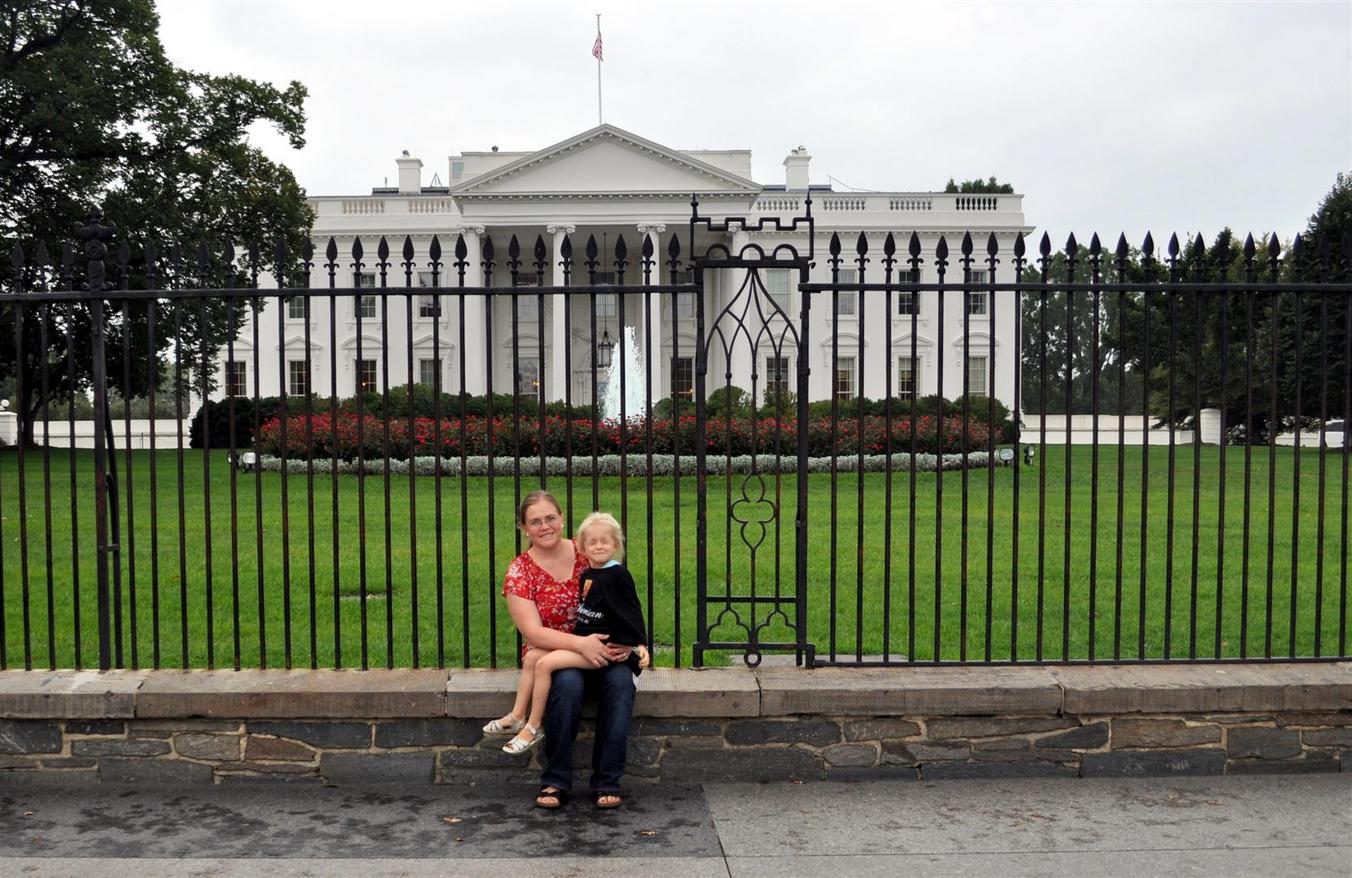 Next time I'll tell you about Baltimore and Philly, and I will sincerely aim not to have so many photos again. It's just that you don't visit the President's town every day and all that, you know?