Now that you all know that Lillian and Jeremy are engaged, we can all happily say "Hooray!". Lillian was here for a very short visit (just under 2 weeks) and flew into JFK, so we got the privilege of hosting the two of them for a few nights before they went off to Philadelphia to go get engaged. We pretended that Lillian had no jetlag and did all sorts of fun stuff, which included an eventful trip to Coney Island. No trip to Coney Island is complete without photo evidence. I'll happily comply and provide some for you. :-)
We took the subway down to Coney Island, and I happily snapped pictures while everyone else were embarrassed. We were on the train with the loudest Hispanic family I've ever seen. Three rowdy kids with a mum that occasionally joined them, a loud grandma-matriarch-type that would scream at everyone every few minutes to sit down (who everyone ignored) and a person of dubious sexuality that looked like he could be an uncle dressed like an aunt. That was the start of the Coney Island craziness, and it continued for the rest of the day!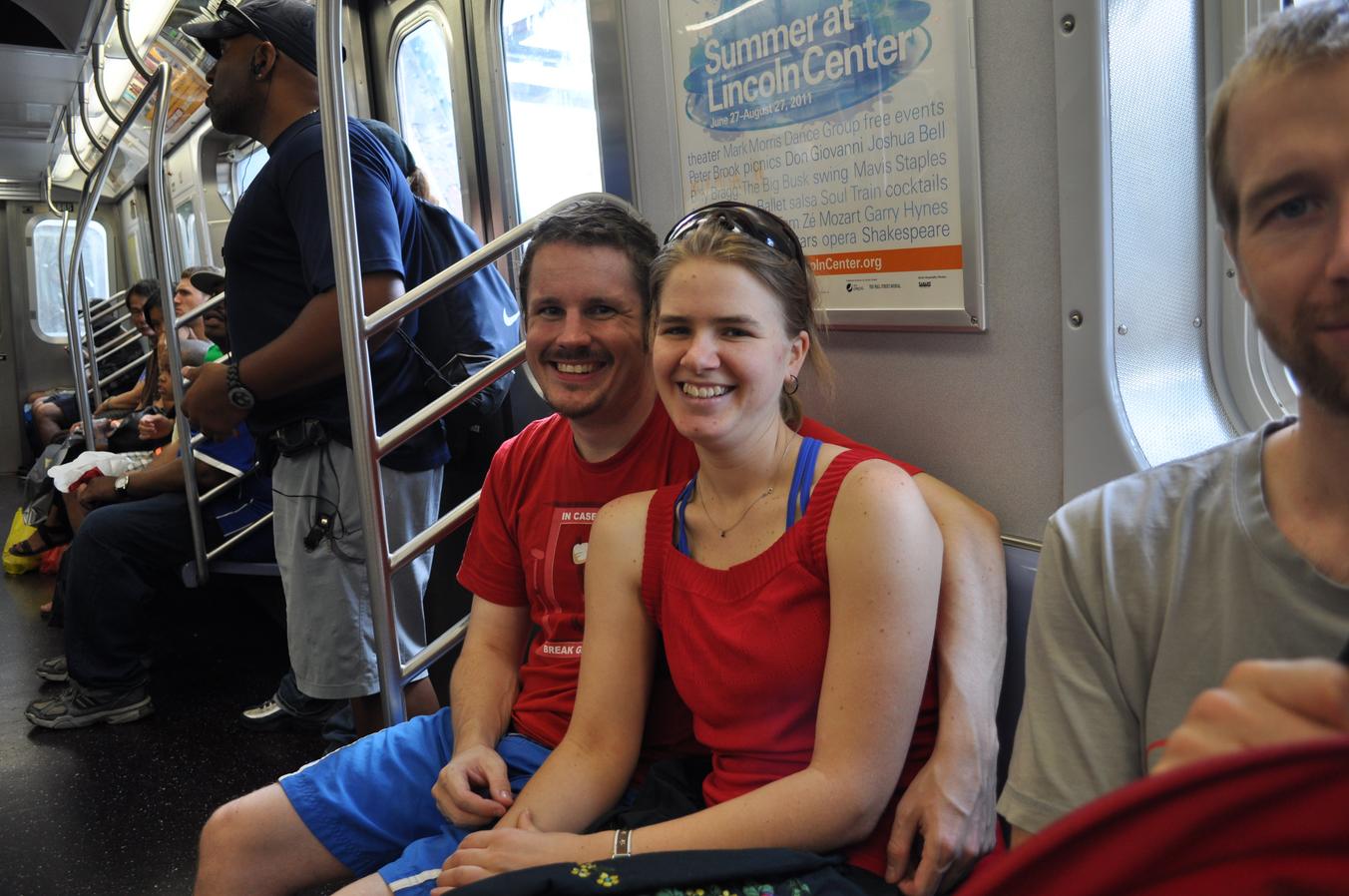 When we got there, the crazy people in our group went on The Cyclone and the one sane person in the group (yours truly) got the kids ready for the beach. When the crazies were done, we went straight to the beach for a dip. The kids loved the water, as usual.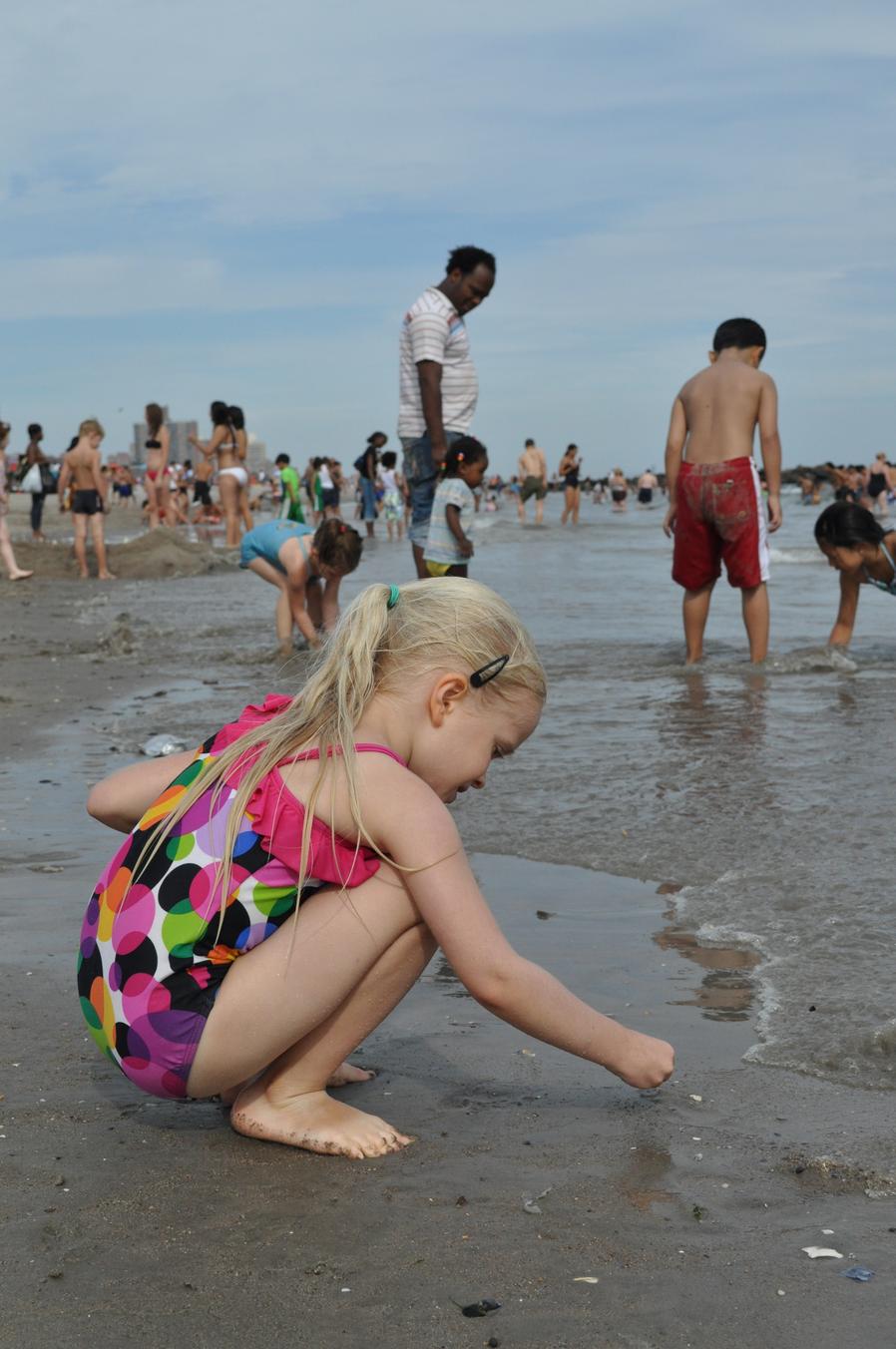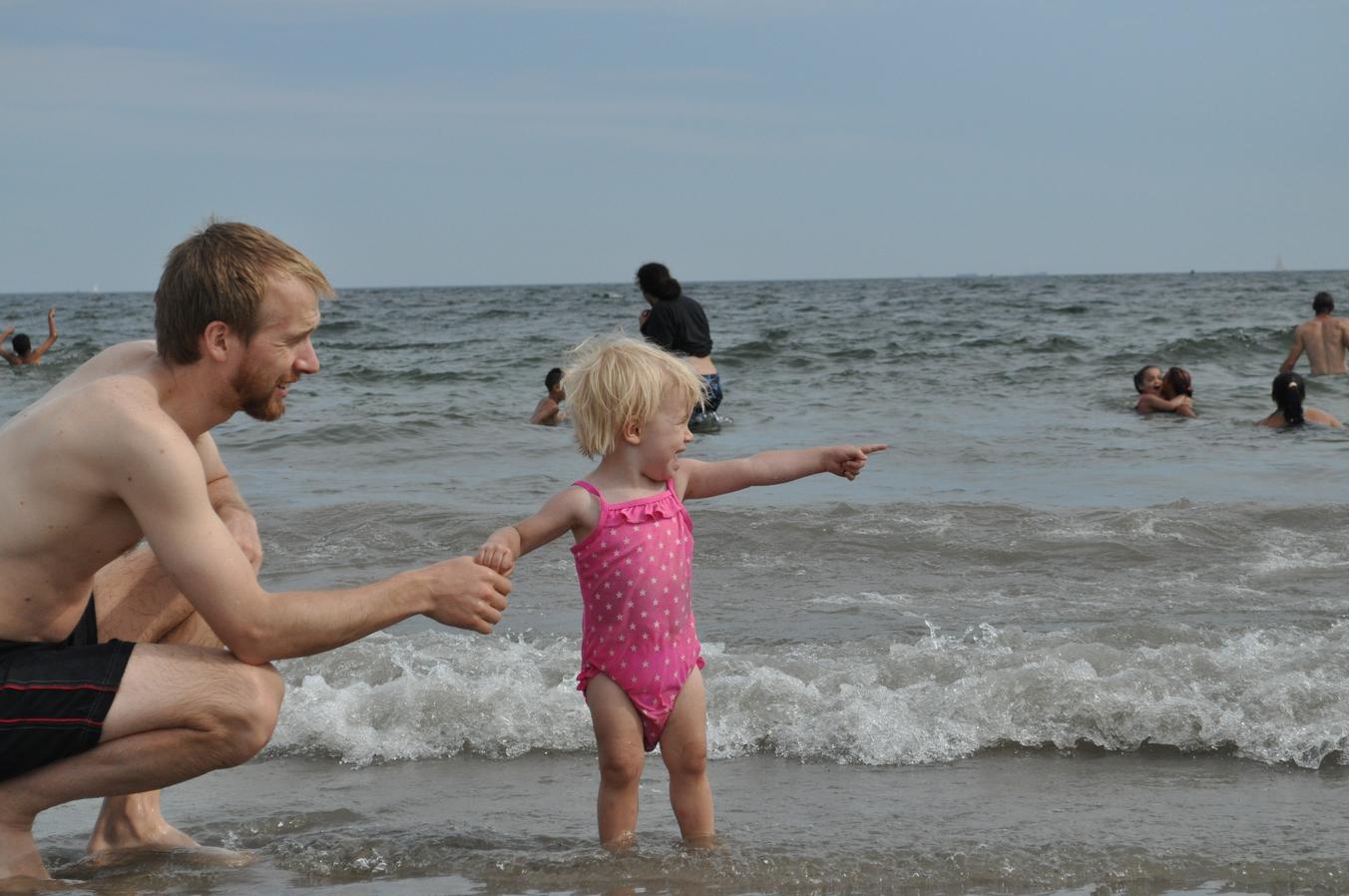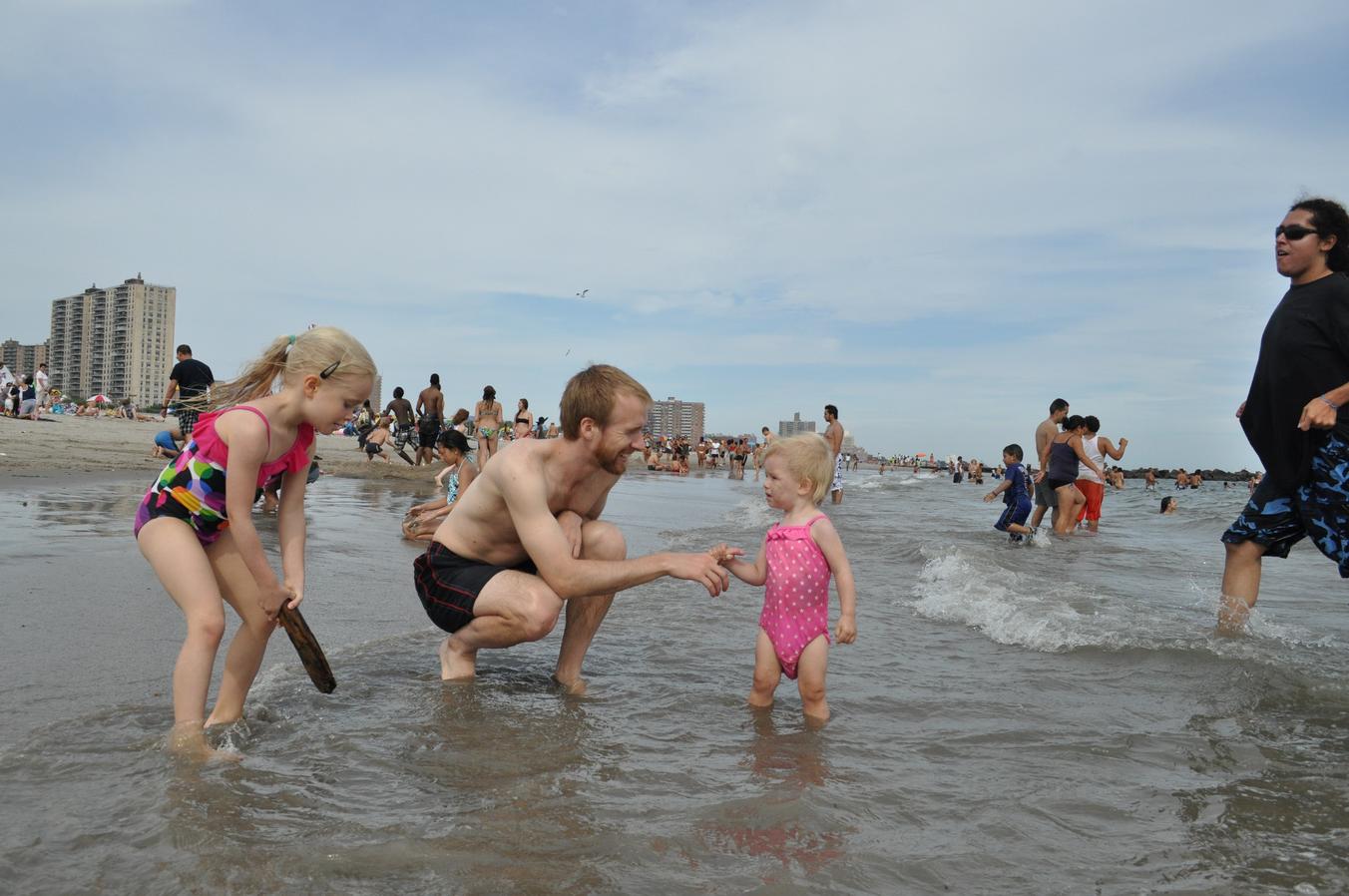 We weren't in the super-crowded area, but it was still pretty full! You can see the amusement parks in the background.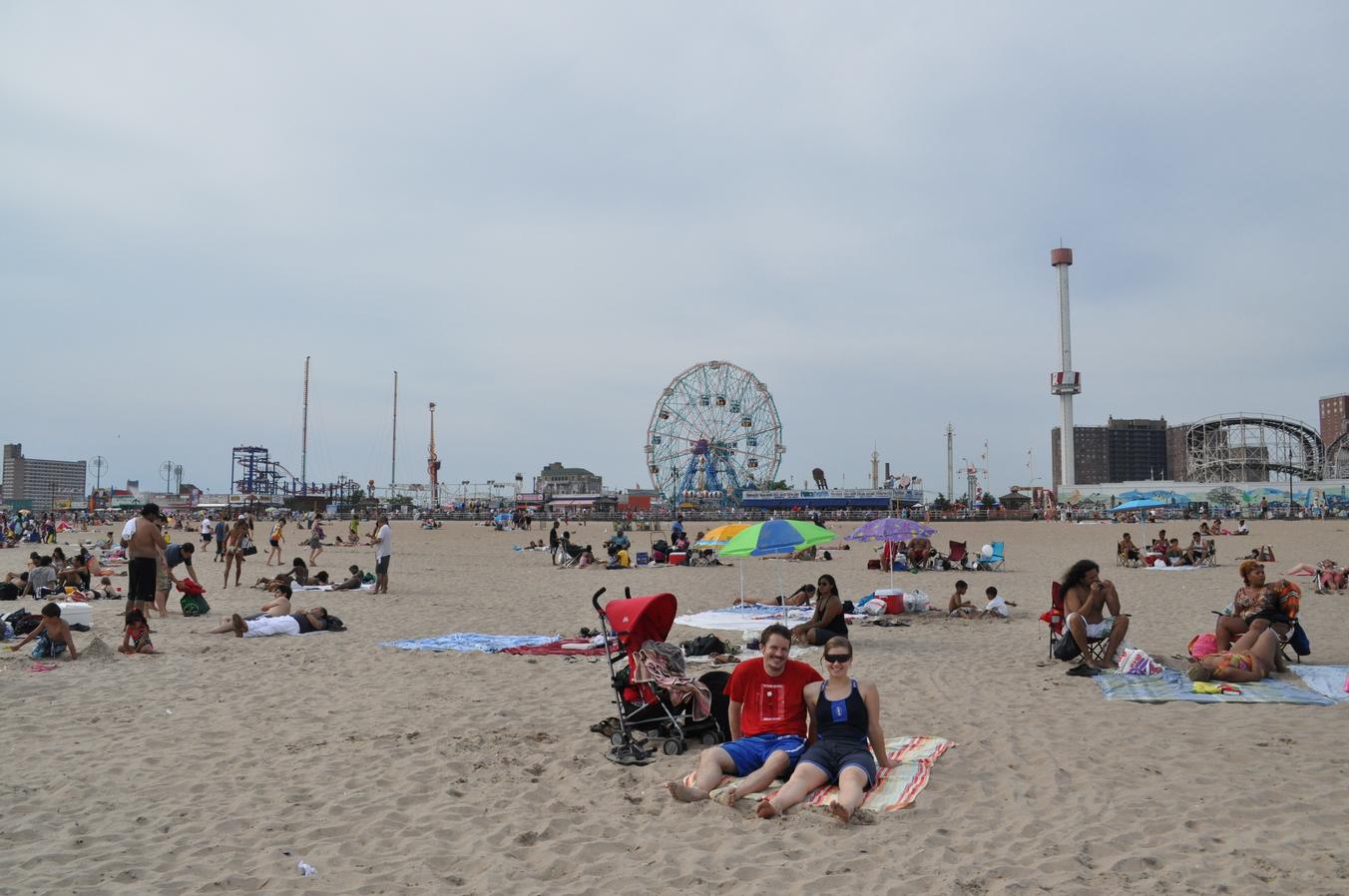 There were all sorts of people walking around selling anything from "One dalla, one dalla, ice cold water, one dalla!" to beer (which Ben got for me and him to share, yum) and mangoes. Those mangoes looked nice, but it was a hot day and I was a bit iffy about how fresh they'd be.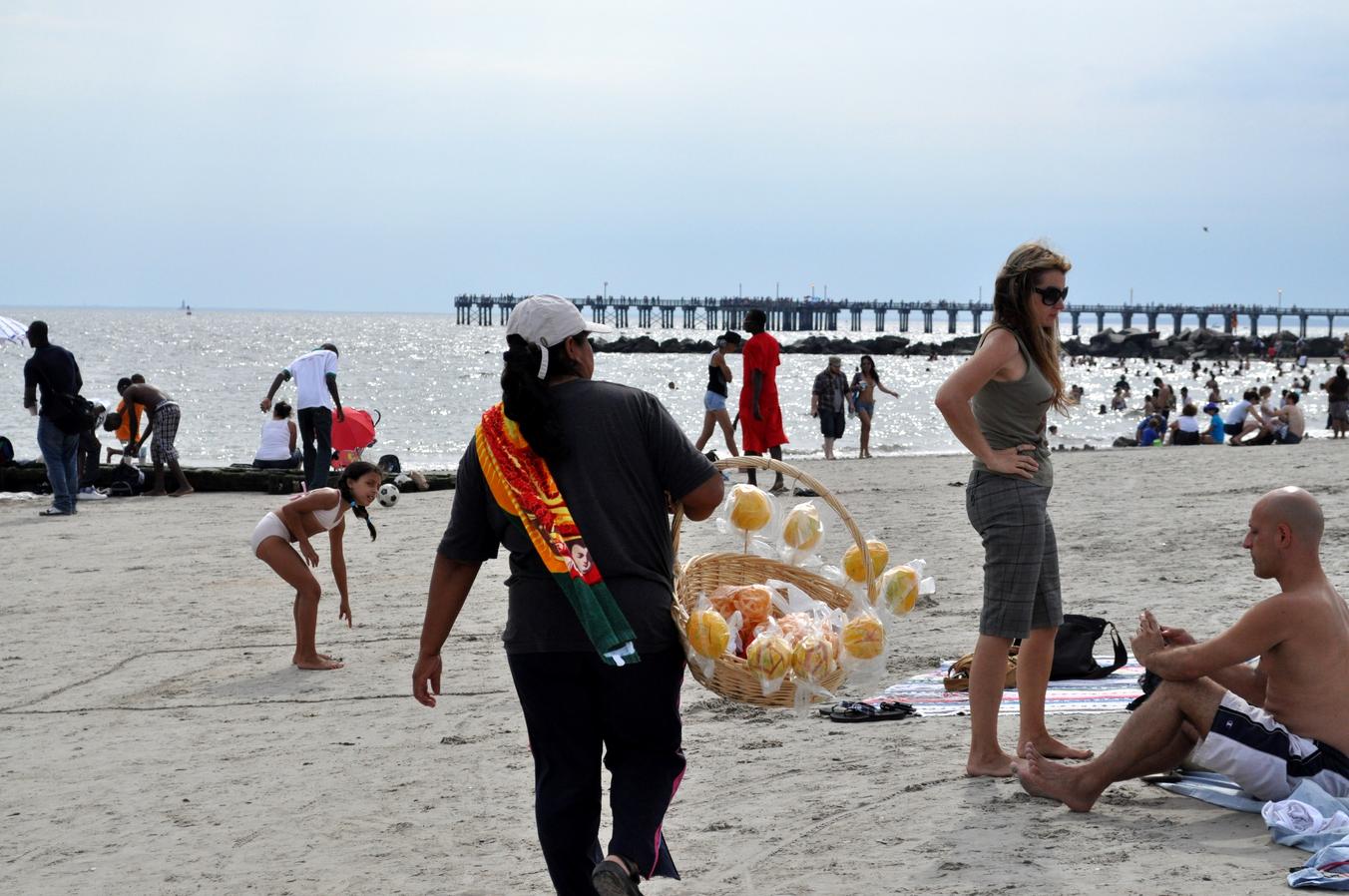 Some of us were just quite happy sitting on the beach and talking.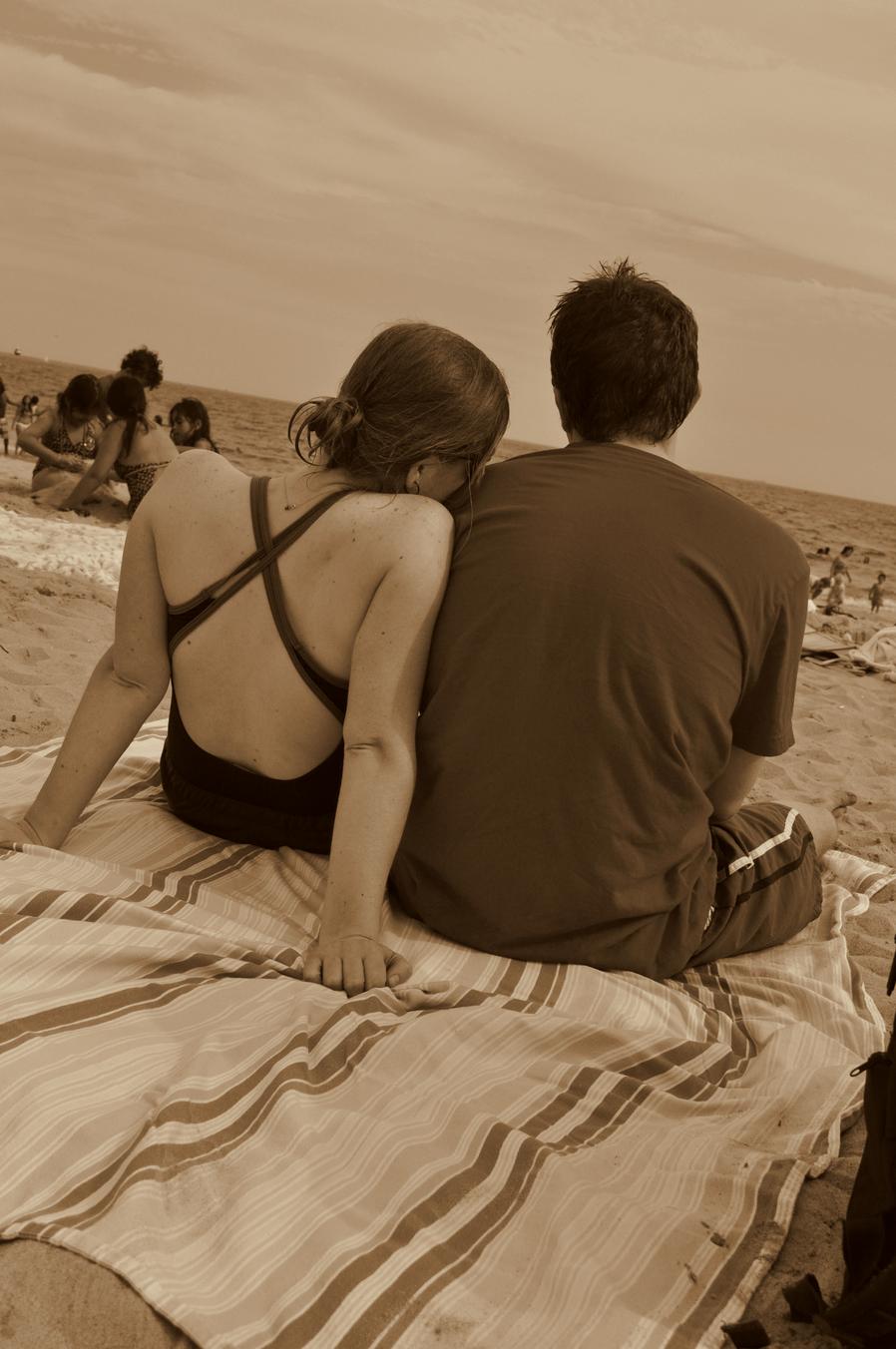 After the beach we headed on over to the amusement parks where most of us were happily amused on the rides.
Ben and Marica on the Dizzy Dragons. I got dizzy just looking at them. Marica loved it.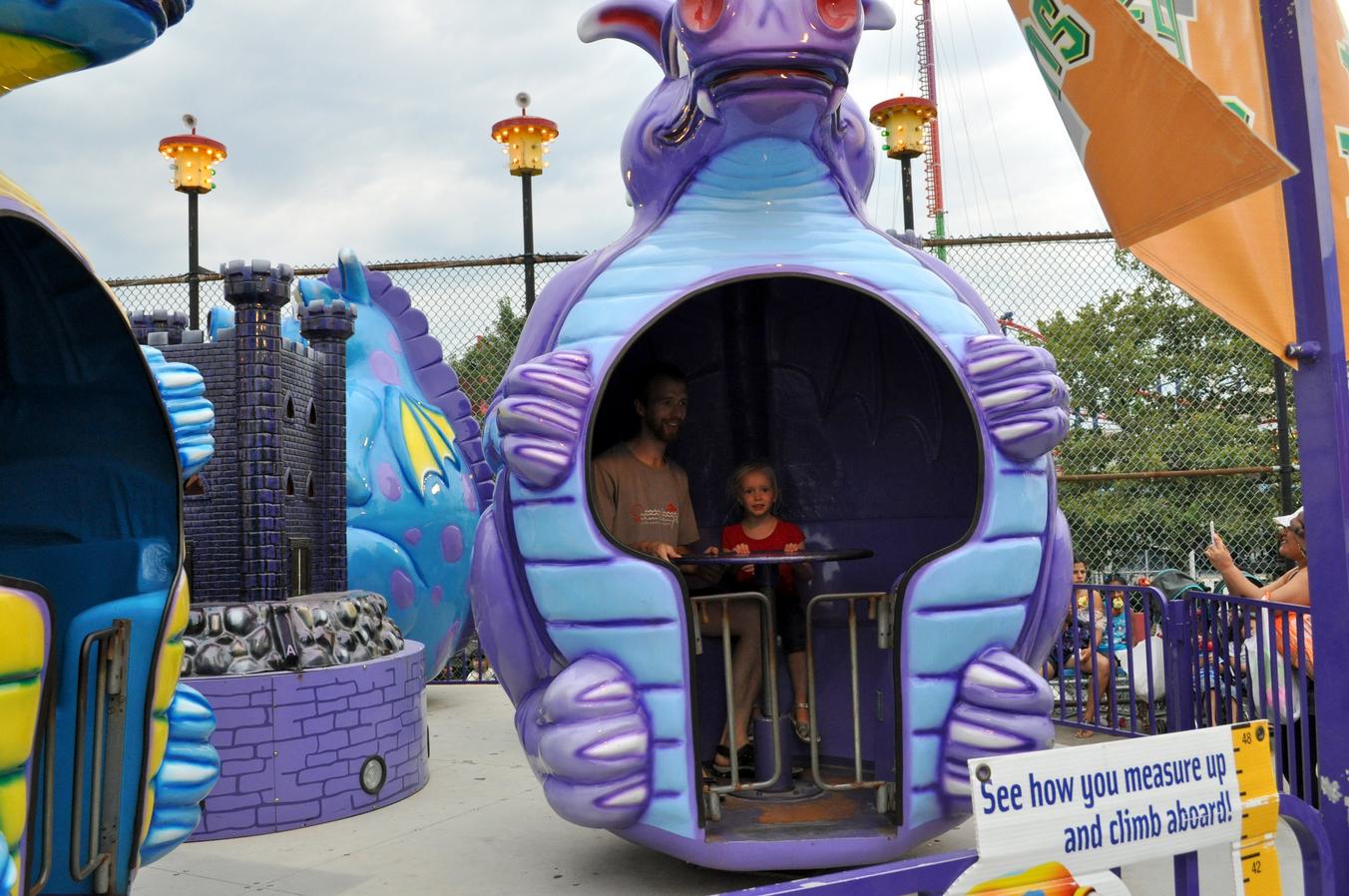 It would seem I have a couple of speed lovers on my hands! Look how my kids are turning it into a big adrenalin-filled ride while the kid behind them is just nicely sitting there all proper, hee-hee.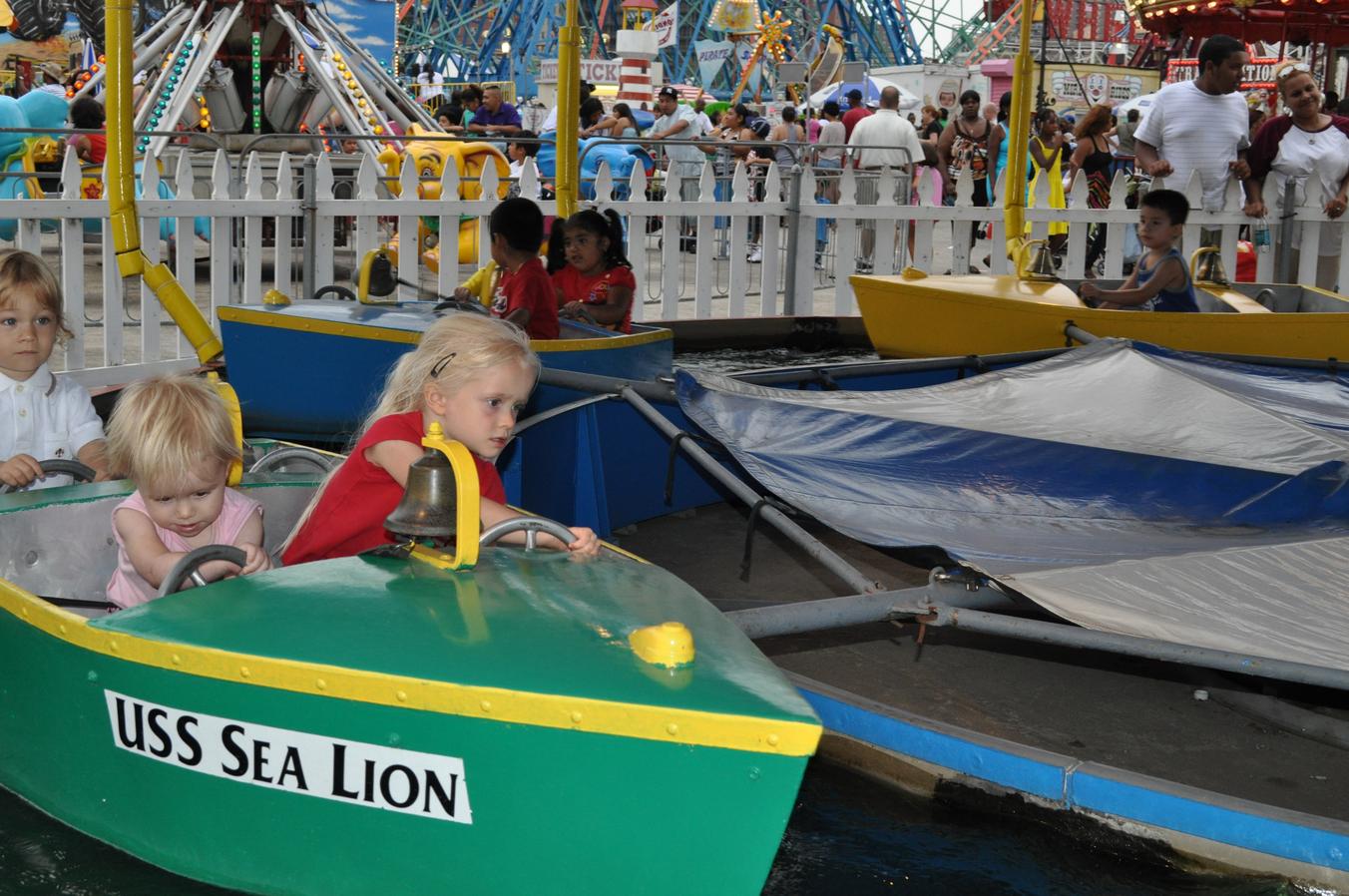 Esther thoroughly enjoyed her Donald Duck ride.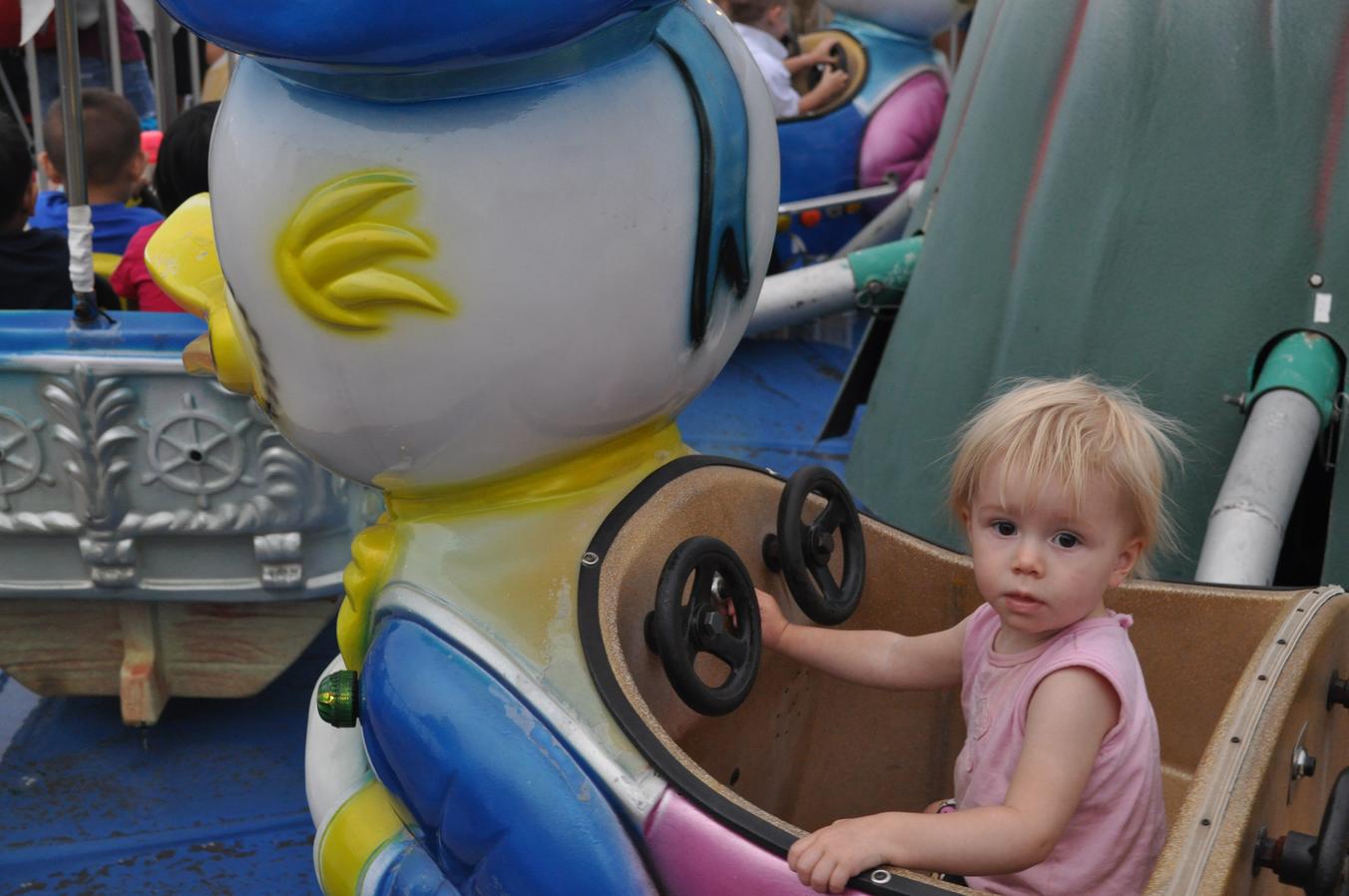 Oh look, I was there too! I was persuaded to go on the kiddies roller coaster with Marica. She loved it, I did not. Even the kiddies roller coaster was about as much as I could handle.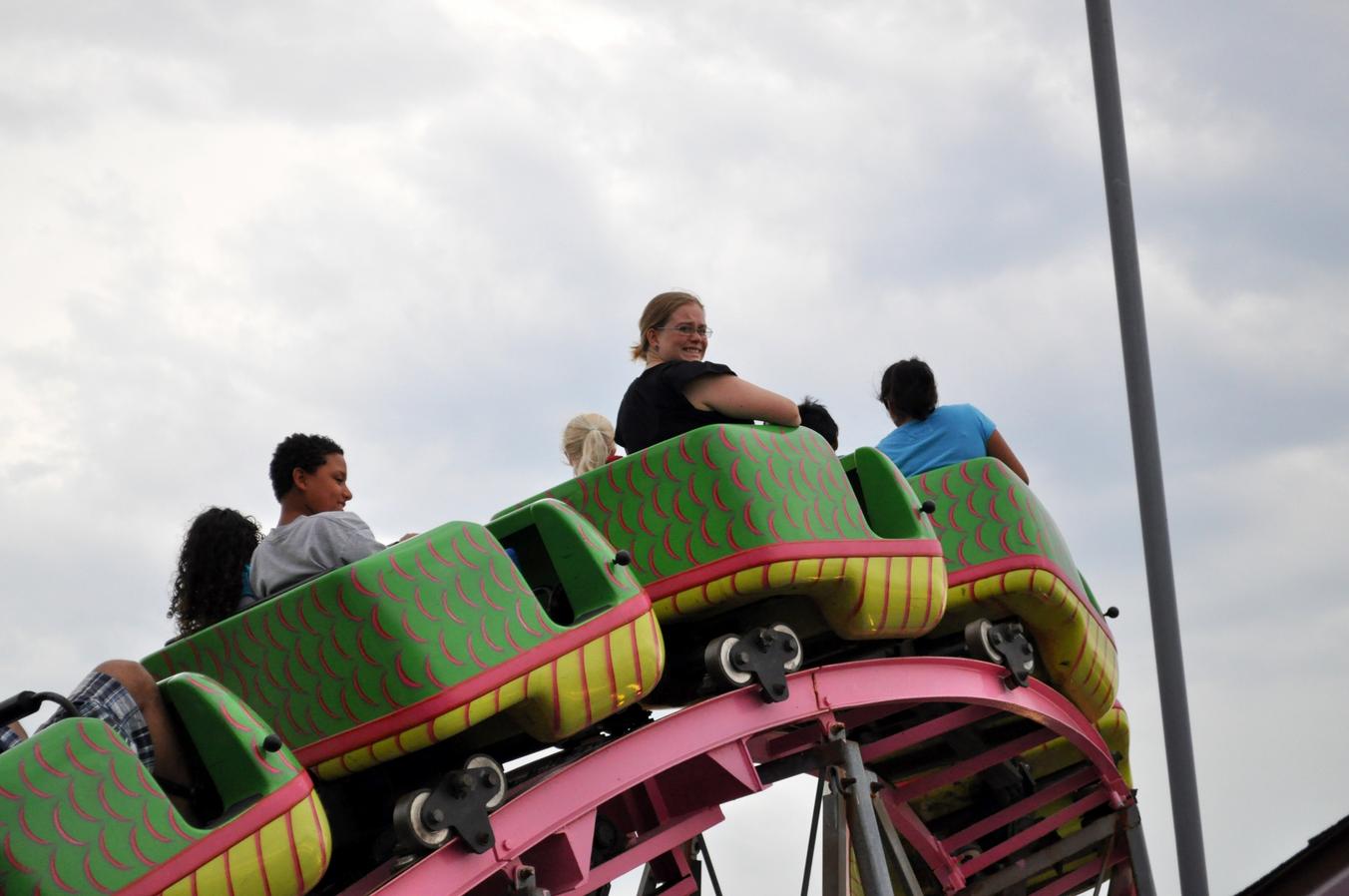 Ben, on the other hand, was quite happy to accompany Marica on her second ride.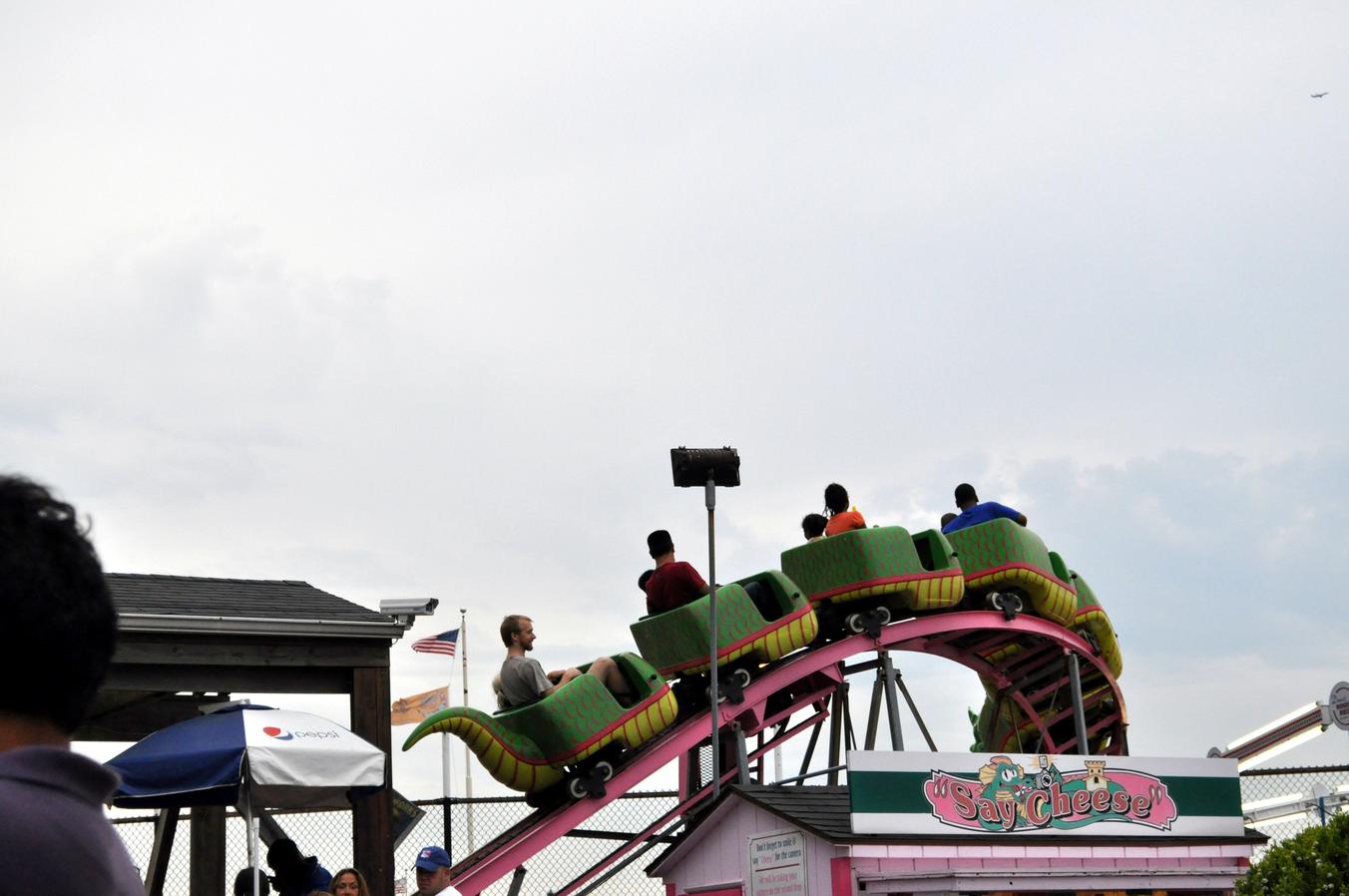 Yet another thing that goes up and down, round and round that the kids loved.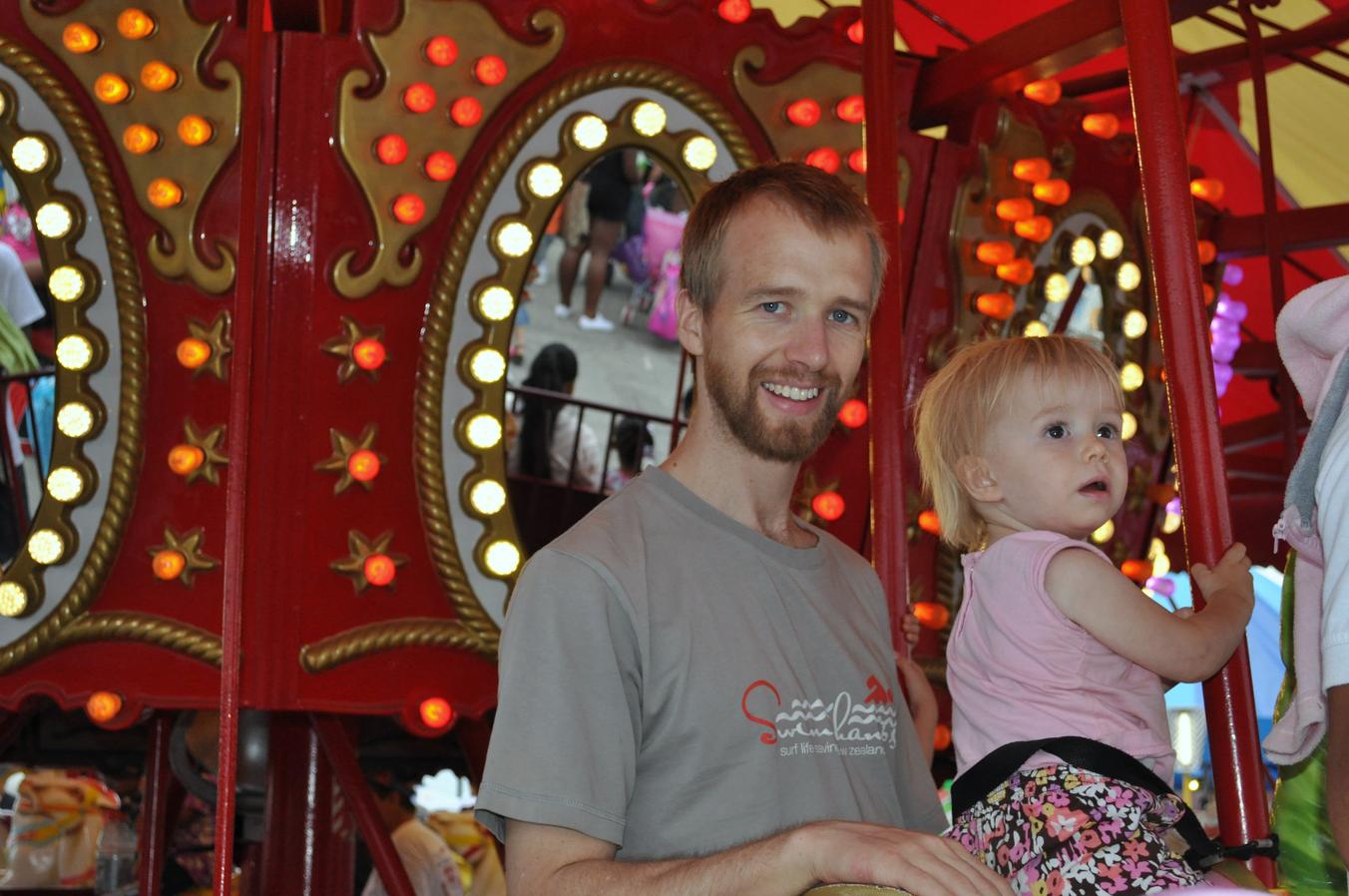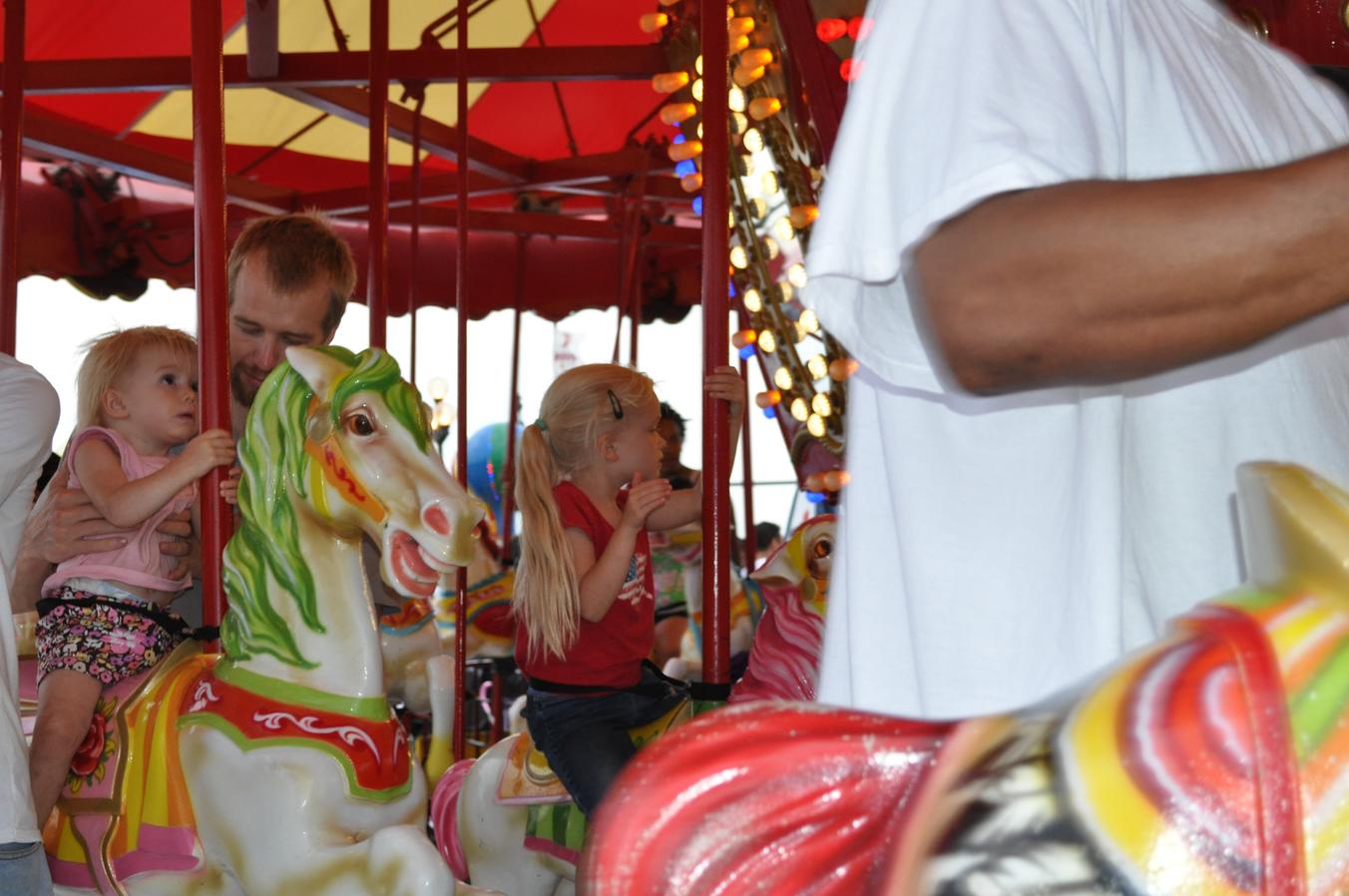 Oh, and Joseph came along for the ride too.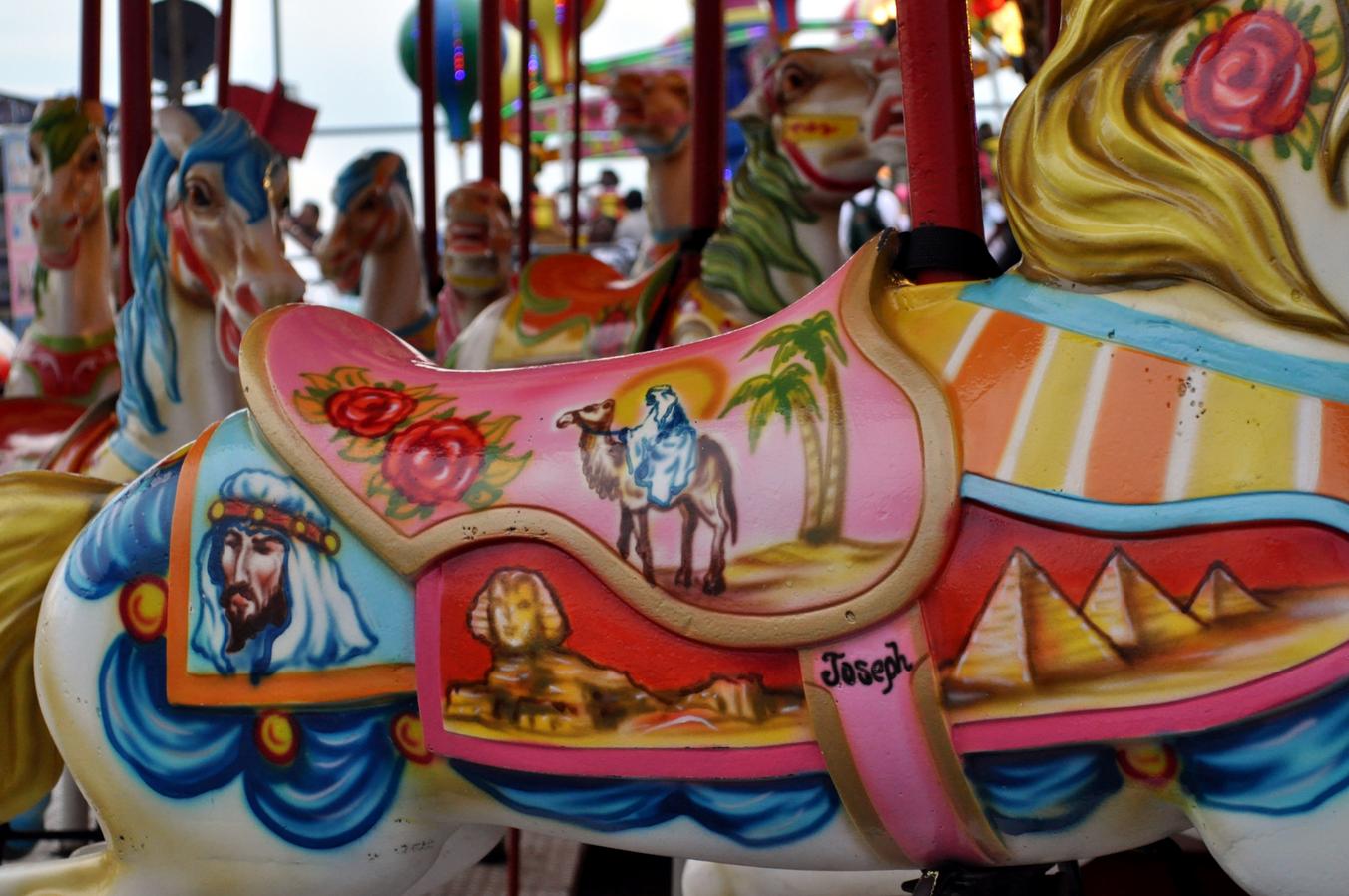 Lillian and Jeremy went on some more exciting rides while we helped the kids. One of the more iconic (albeit less exciting) ones was the Wonder Wheel. It's a pretty old structure, and I like how this sepia photo turned out.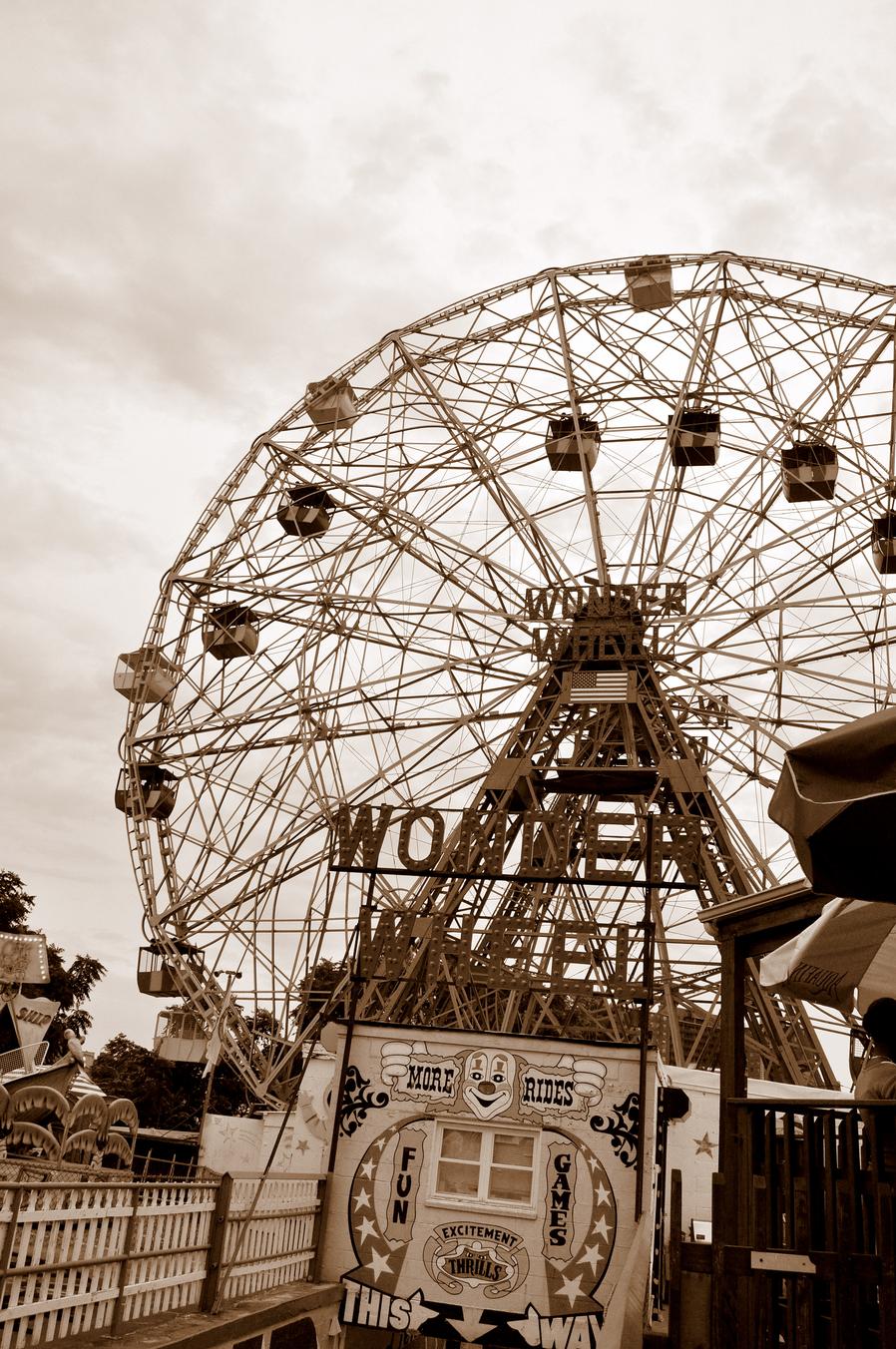 I was mostly amused people-watching. Coney Island sure is a strange place!
(btw, it's a he.)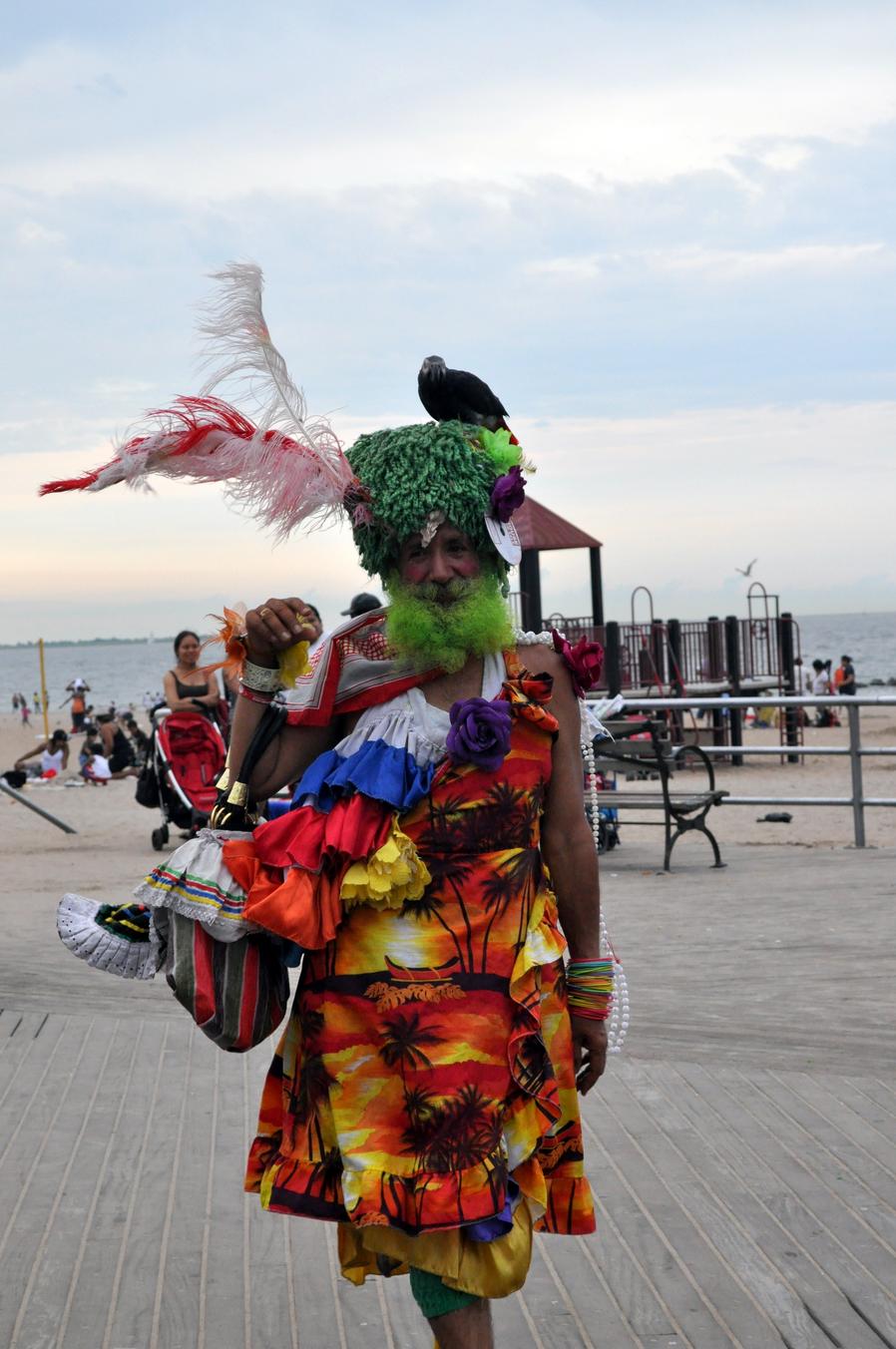 The parrot and the dog were both very much real and alive. What a life.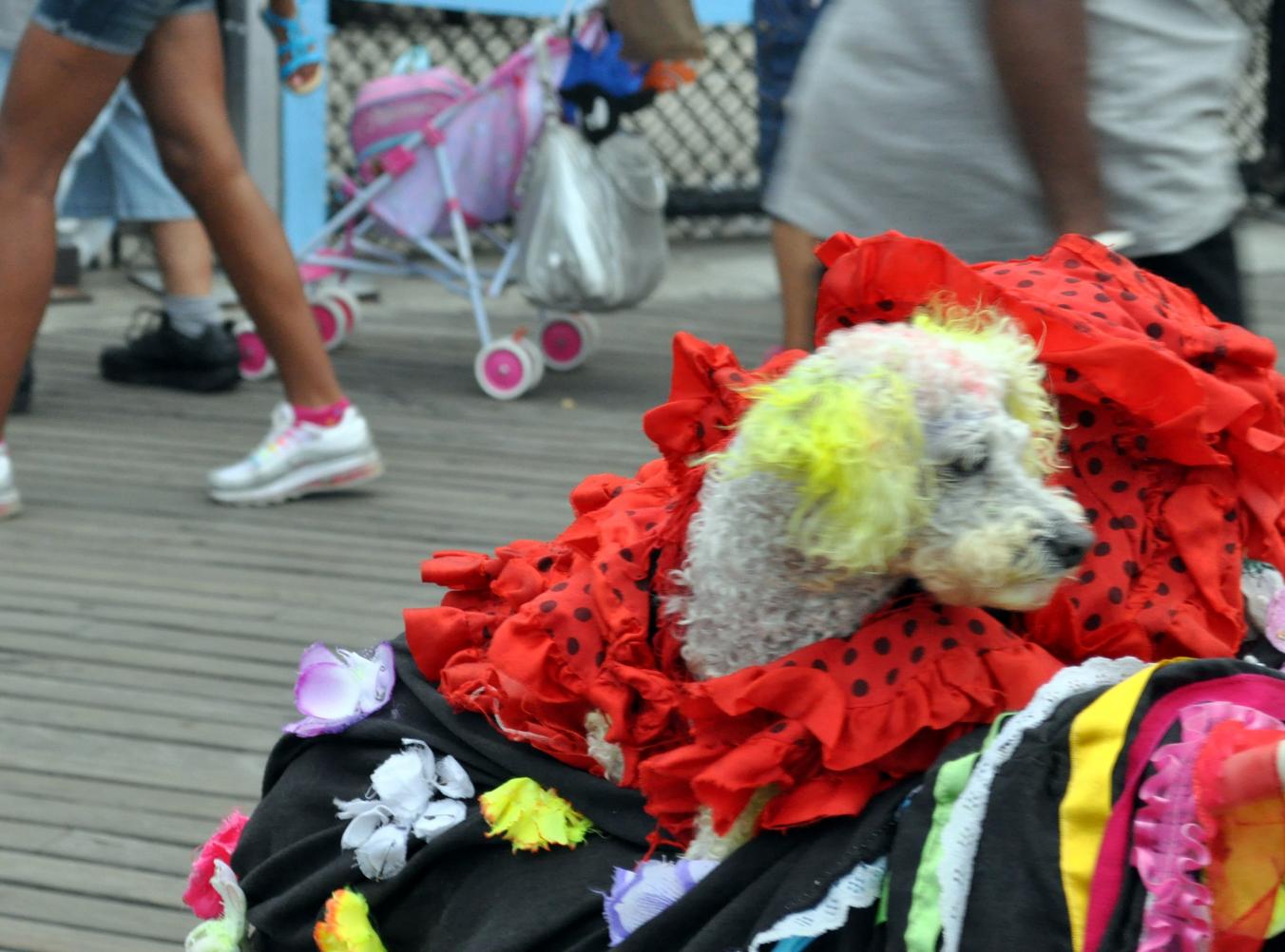 An eye-full, but somehow not at all out of place. Maybe that's because the place has a distinct party atmosphere — at least that's what some would call a different band every 50 meters or so loudly blasting their music to the world. It's a pity photos don't convey sound and smell.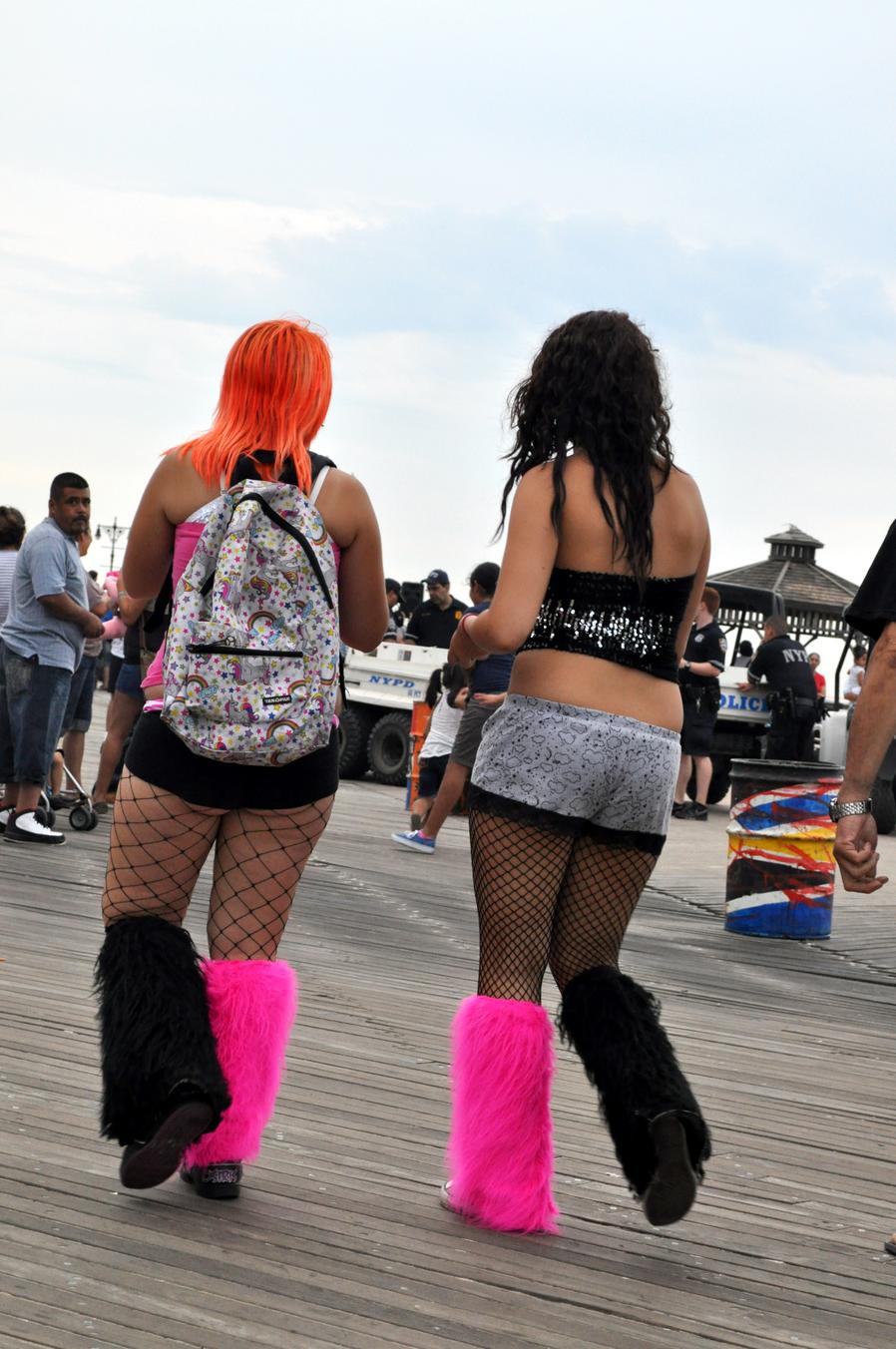 After being amused, we headed over to Nathan's (no Coney Island trip is complete without eating something from Nathan's!) and got some hot dogs, hamburgers and chips for a delicious and nutritious dinner. How did it happen that I forgot to take pictures of food?! I must have been real hungry.
I wish I got something from here, but my funnel cake dream had to be shattered when it started raining.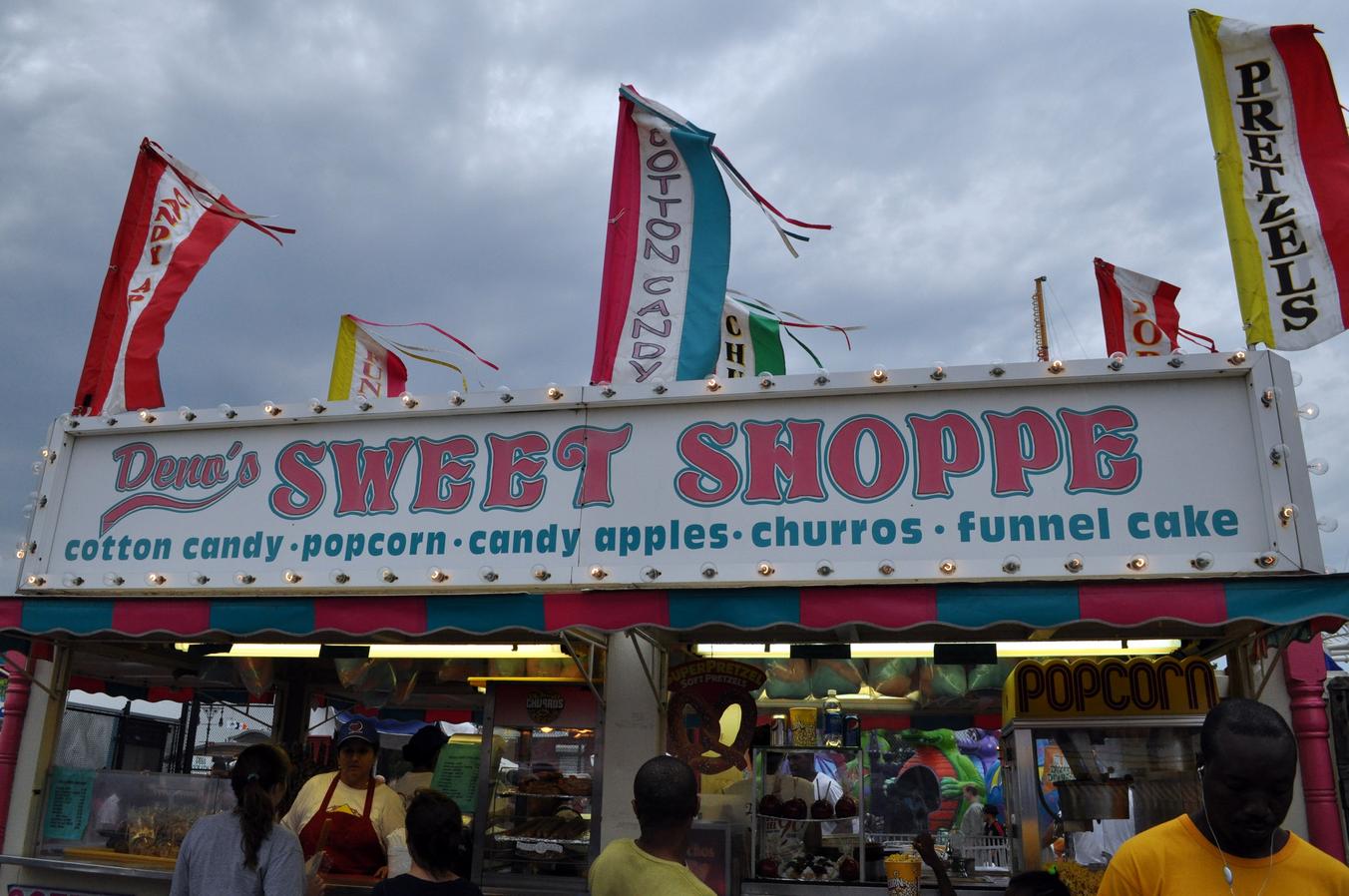 Some more Coney Island sights:
Because spinning a clam on your finger is such a normal thing to do.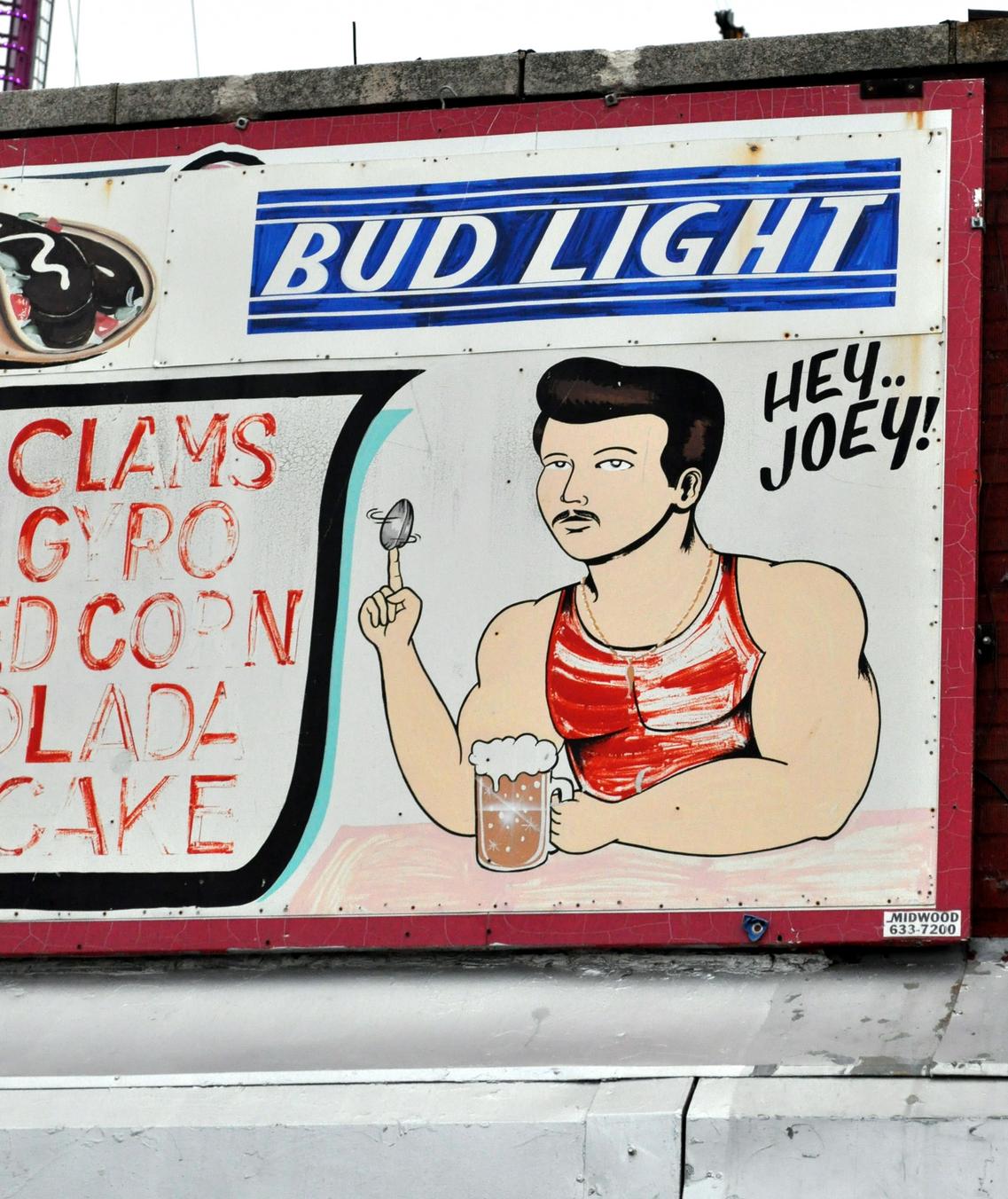 And an SUV limousine! Here in New York I've seen all sorts of limos, even bright pink ones, but I had never seen an SUV limo until this one.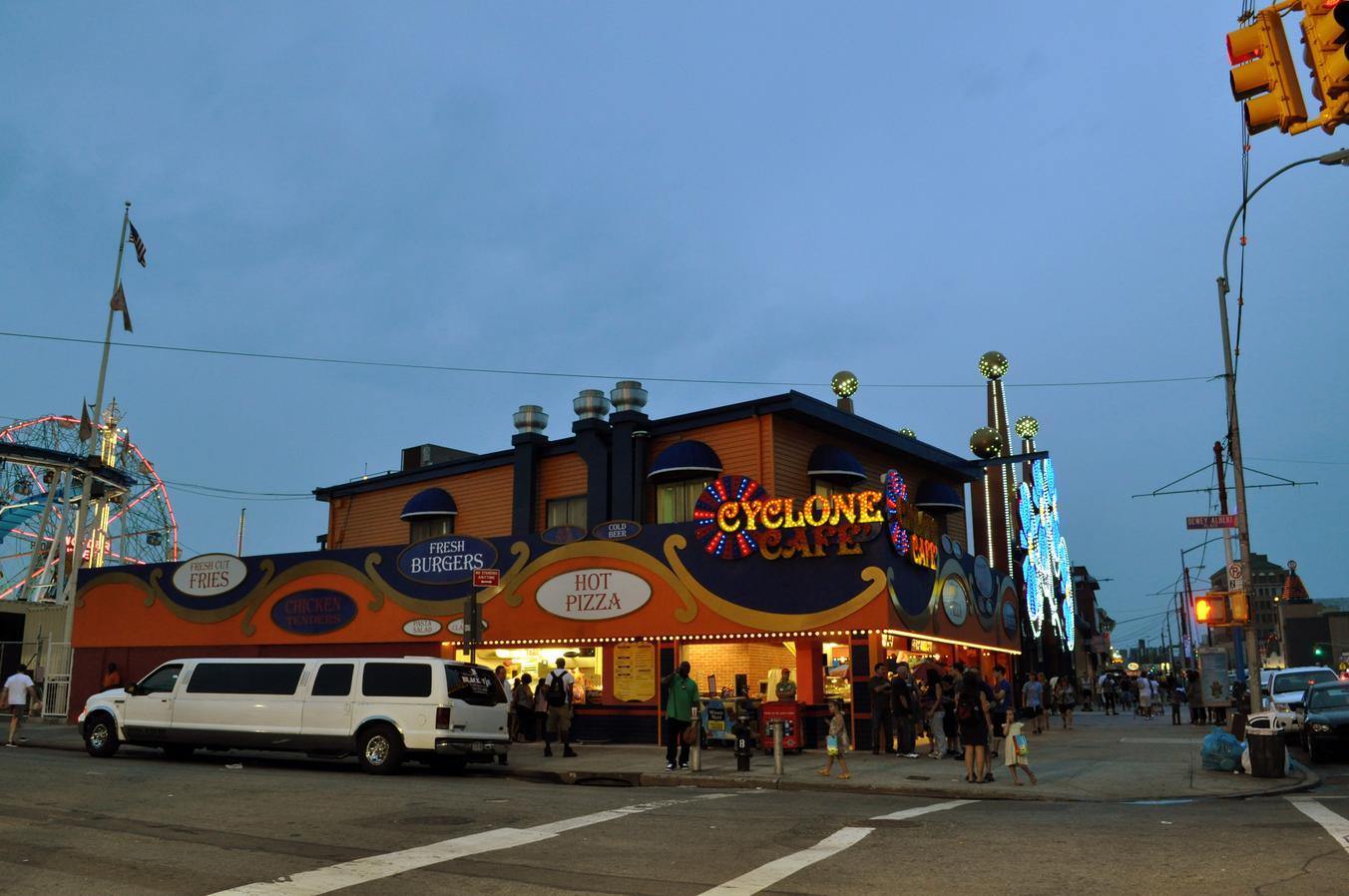 The Cyclone at night. I love how this picture turned out!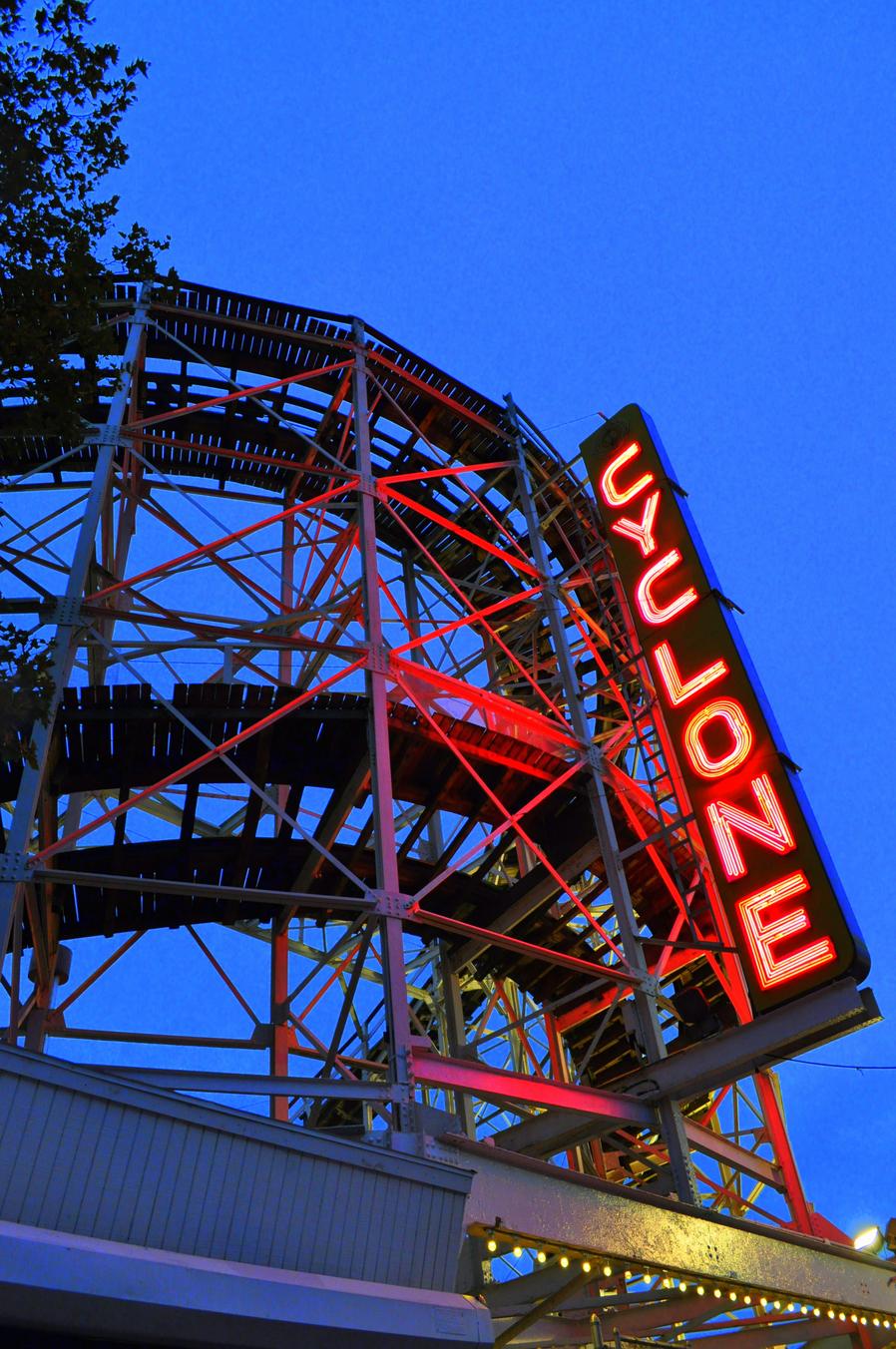 And that, my friends, is all for today.
Oh, except that I wanted to tell you about the visitors we are expecting!
Last September, we had a fun visit with the van Wichens. This September we have another friend visiting from New Zealand (she's almost family — Ben lived with them for 3 years while studying at university in Christchurch), Margaret Haverland! We are all very excited to see her again on Thursday and show her around NYC, and also very excited about the road trip she's taking me and the girls on. I'll most likely not be blogging while we're away next week, but will of course report with a photo post or two when we're back.
After we get back it's only 2 weeks until my parents come to visit us. Hooray! Can't wait to see them again, and when they're here, we're off on a road trip with them. Blessings abound!