When we were visiting Jeremy in Philly, I made some grilled mushrooms on the barbecue with fresh parmesan, salt, pepper, butter and fresh mozzarella cheese, garnished with a fresh basil leaf. Are your mouths watering yet?! They were delicious. Jeremy, being not a fan of mushrooms, was brave enough to try one. Here's what it looked like:
First bite:
Hmmm, do I like this?
No, I don't think so! The texture is nasty.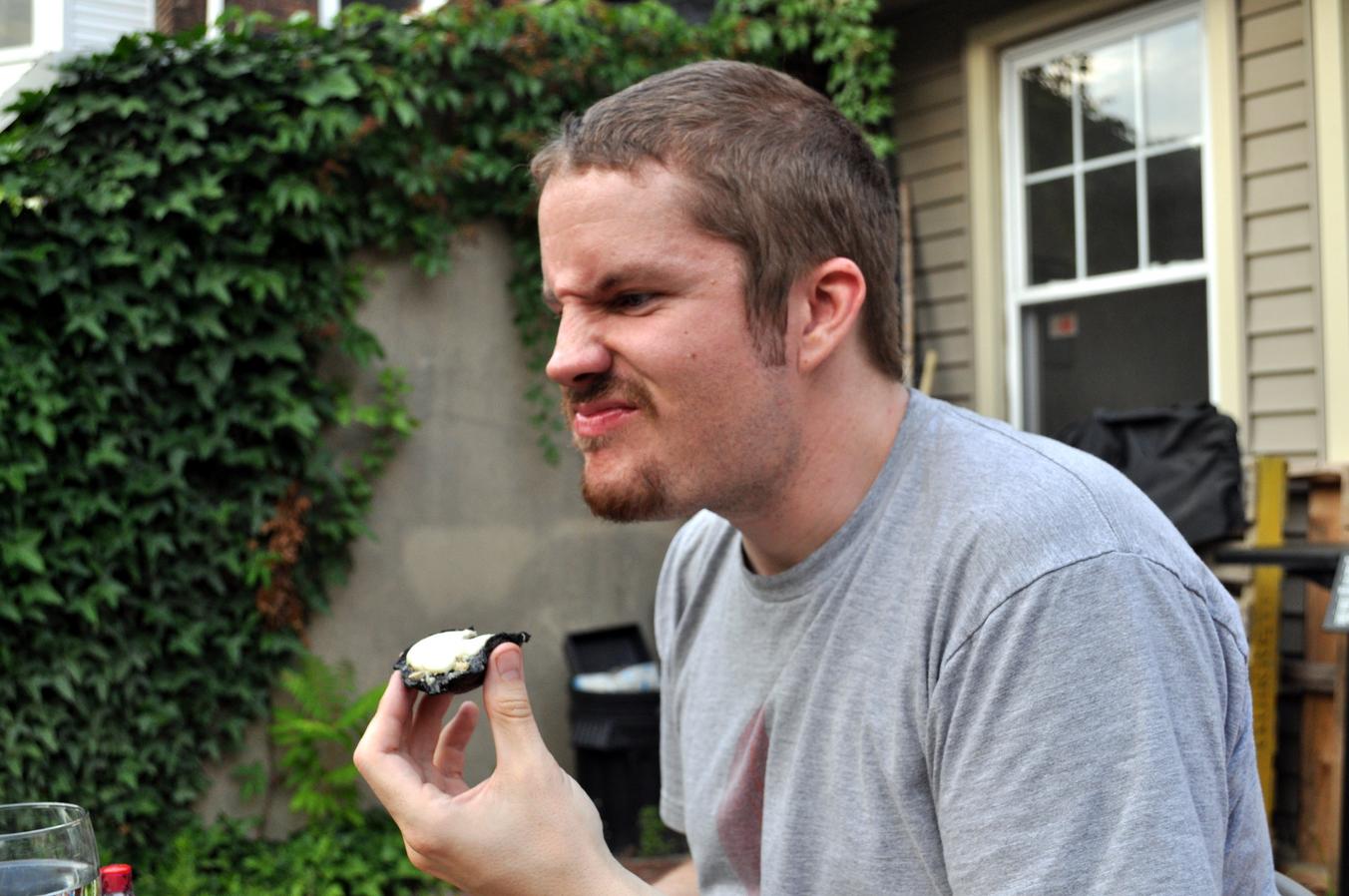 But the flavours aren't too bad…
Actually, who am I kidding?
What fun. :-)