A couple of weeks ago, we went to the Brooklyn Botanic Garden with our friends Julie and Abby Murphy and Damaris and her 2 cute kids, Elijah and Sophia.
The gardens were amazingly beautiful and dressed in their Spring finest. The cherry trees were in full bloom and we had a great time just marvelling at such glorious beauty. Spring is a really spectacular season here in New York, so I thought I'd share some of the beauty with you!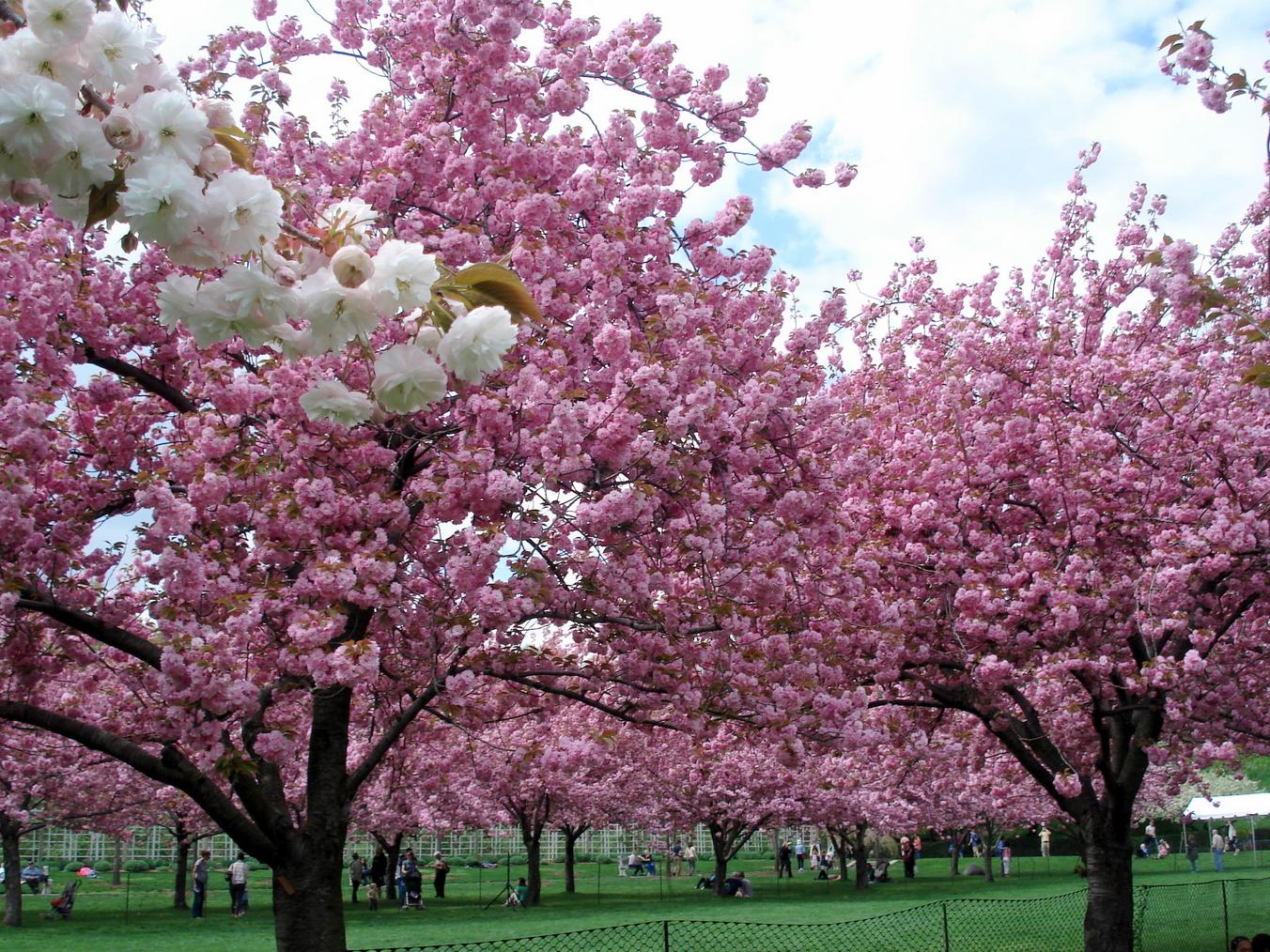 The Brooklyn Botanic Garden has the largest concentration of flowering cherry trees outside of Japan. Talking of Japan, here's a pic of the serene Japanese garden viewed from across a pond full of koi fish.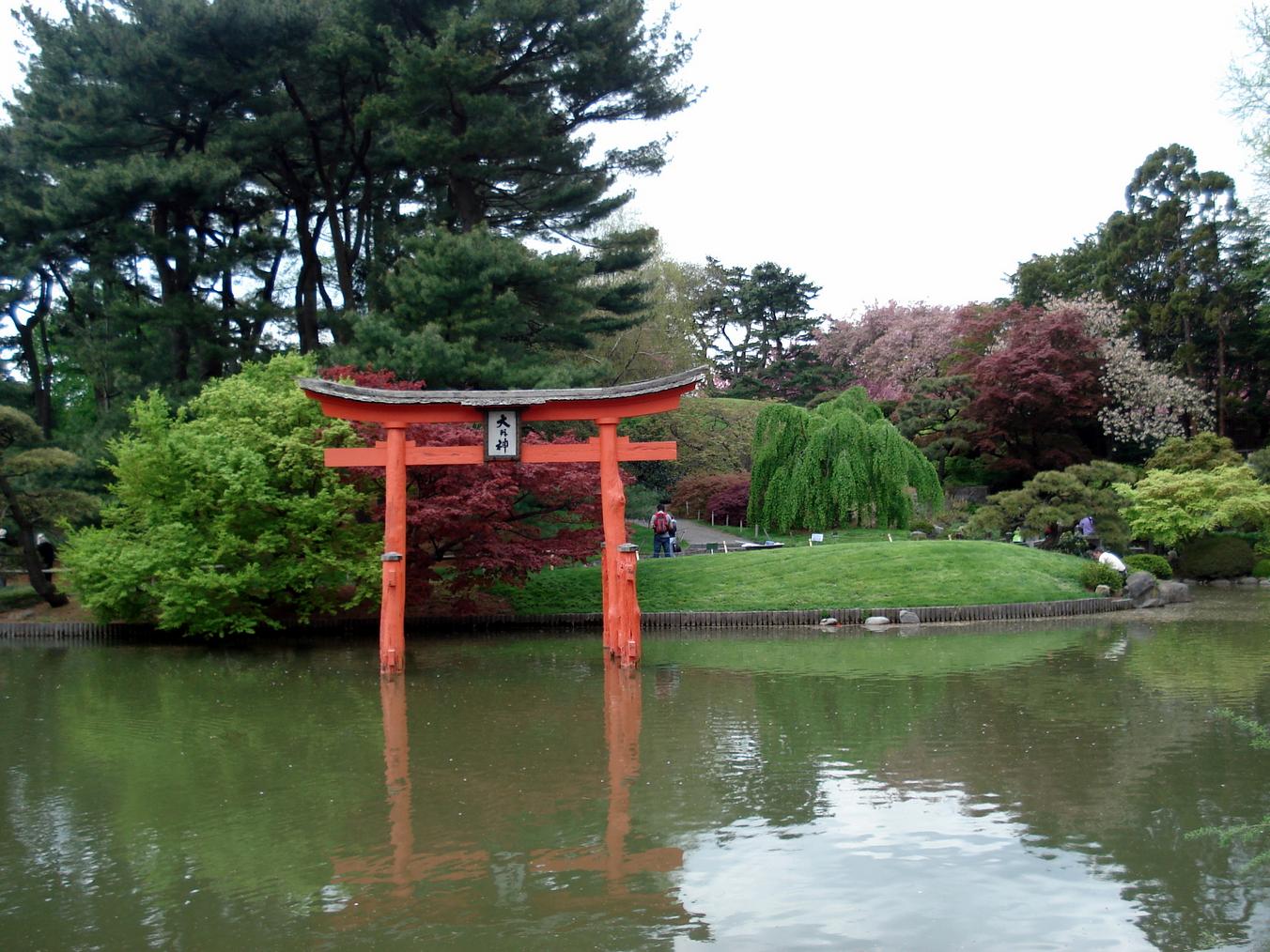 We made sure we got plenty of photo opportunities! Here's the lovely Abby: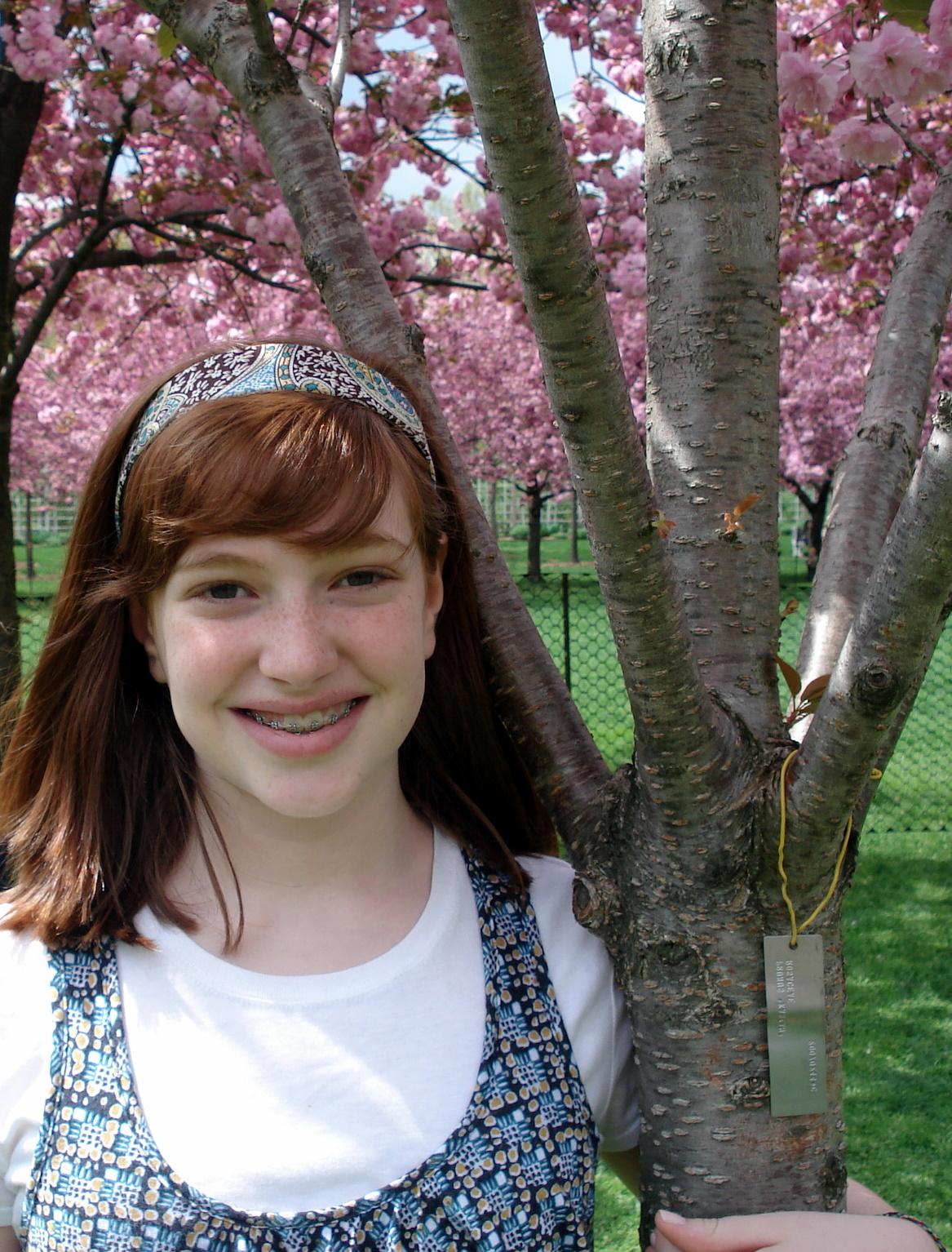 And some of the kids: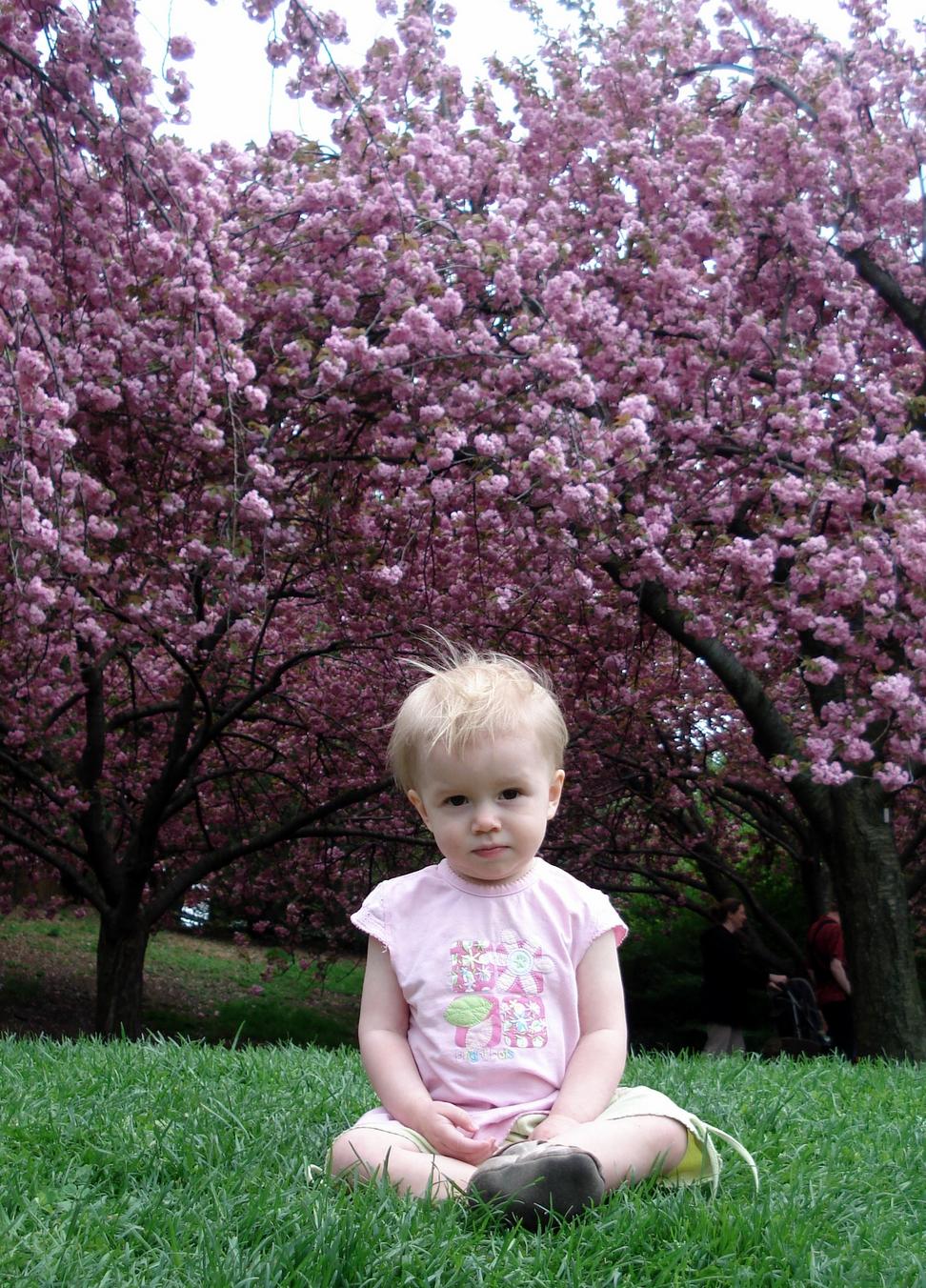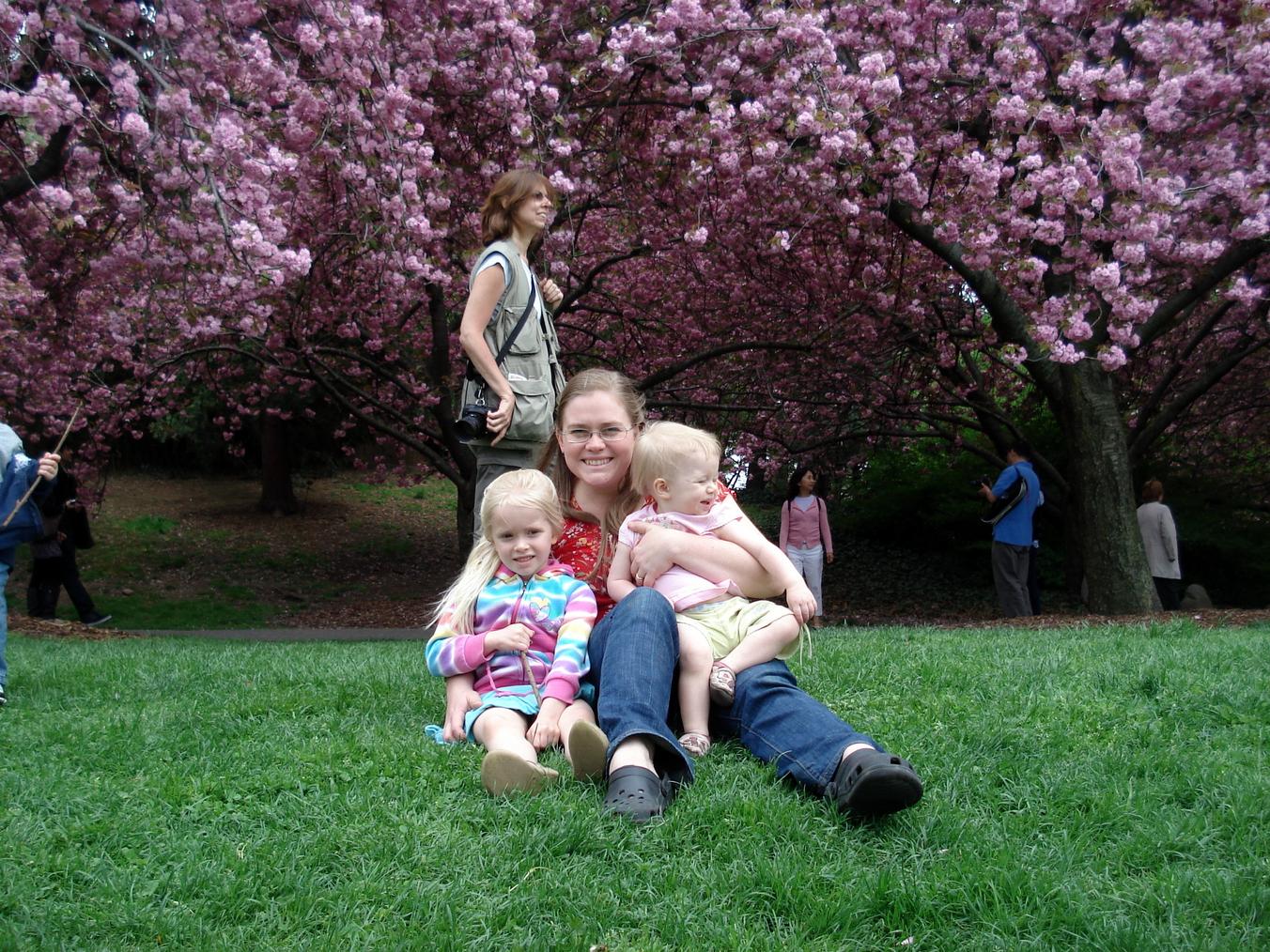 And Damaris and little Sophia: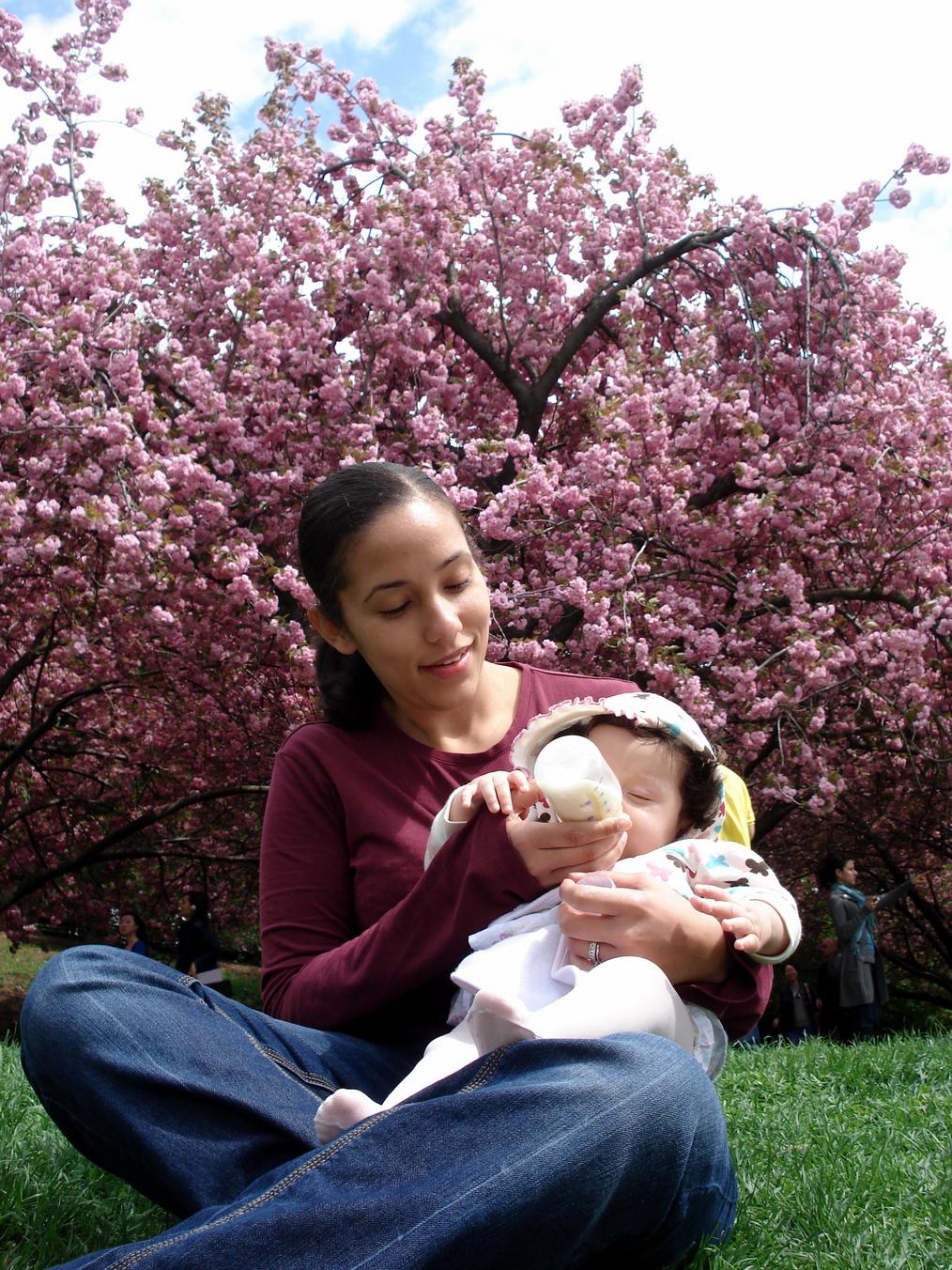 Some close-up beauty:
And from below: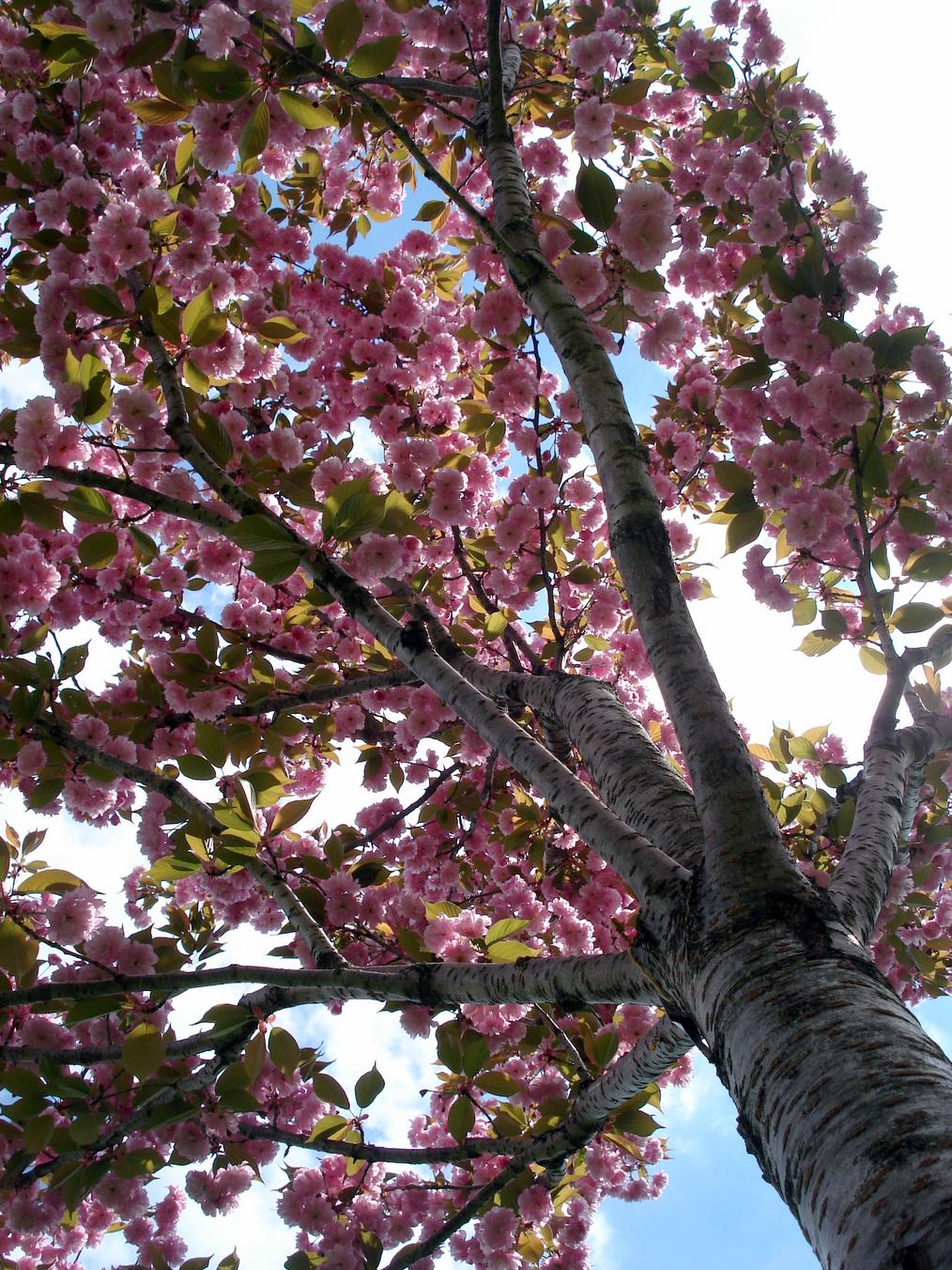 Marica had walked the half-hour walk to the Garden already, and yet she could not stop running and jumping and generally expending energy I would consider precious if it belonged to me! I am continually amazed that someone with such a low food intake can expend so much energy!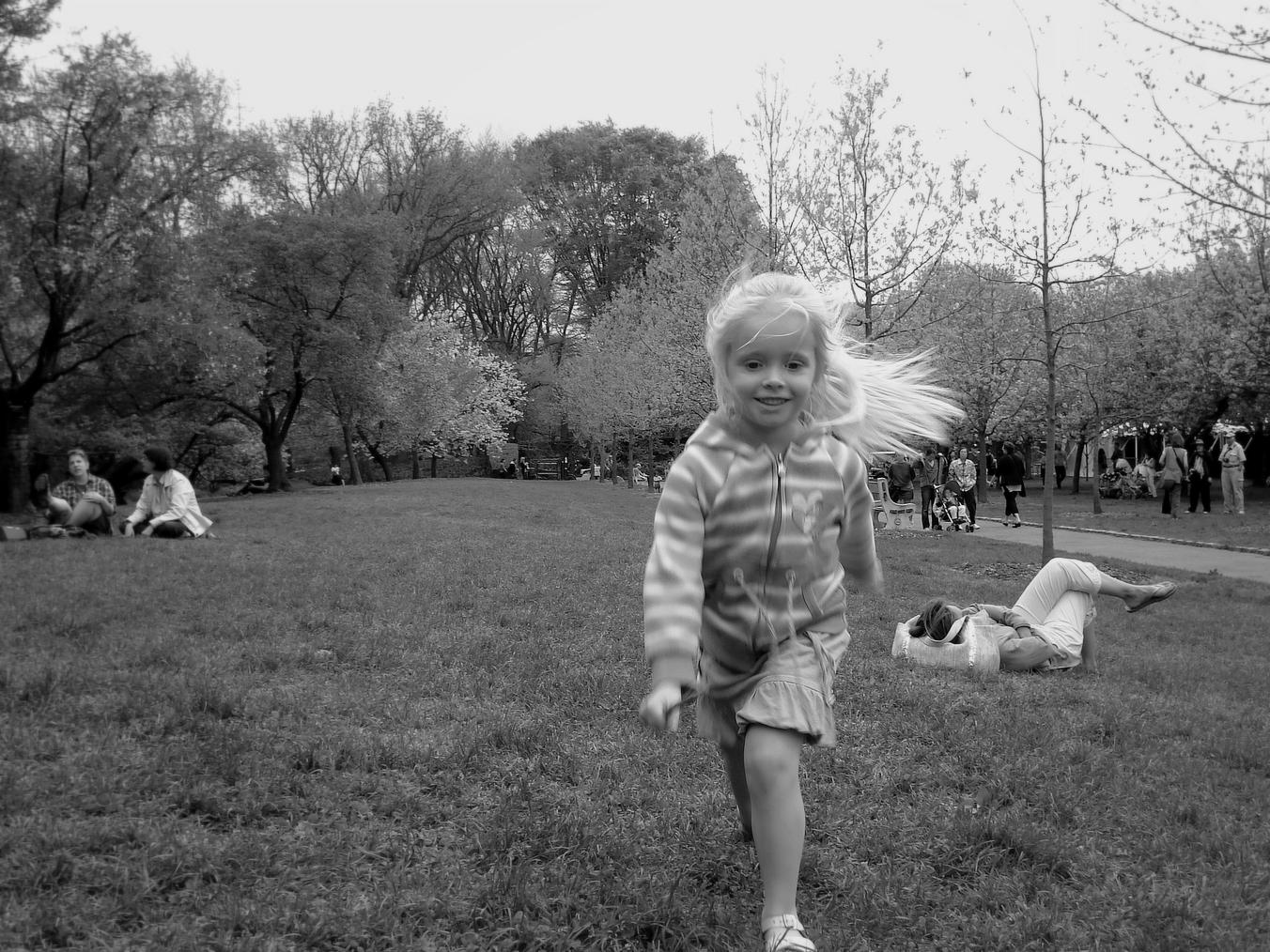 The lilacs were blooming too and their smell was amazing — I wish I could transfer smells electronically! But then again, maybe I don't. :-)
Below the lilac bushes grew a carpet of Grape Hyacinths. They always look so cheery, like the kind of flowers that fairies would dance around.
There was also this very interesting sculpture made out of vines or branches. It also gave me plenty of opportunity to play with the camera!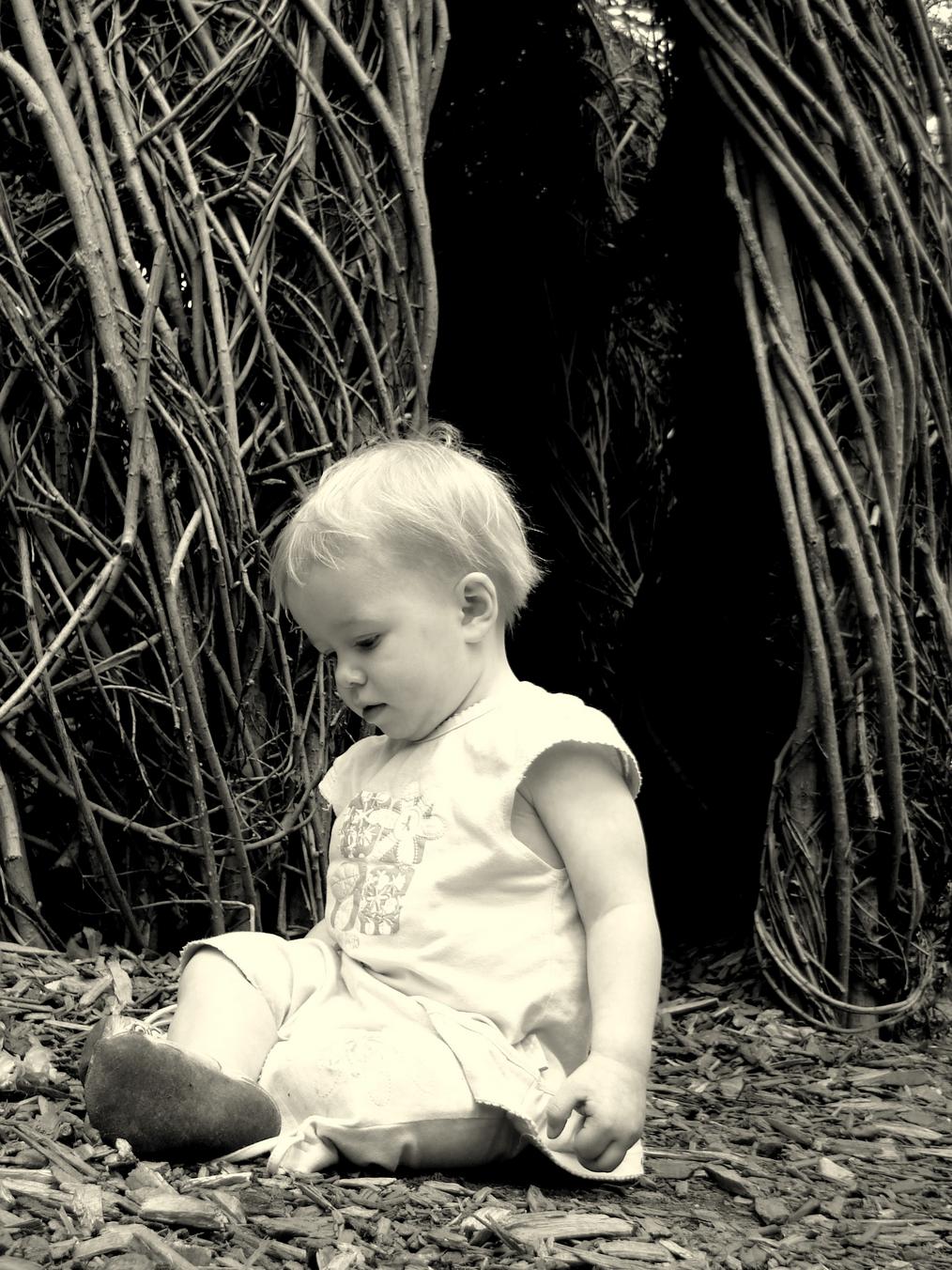 Near the sculpture was a little stream with a tiny little bridge across. I thought I could get a cute picture of the girls together. As you can see, Esther expresses her feelings quite well with her facial expressions!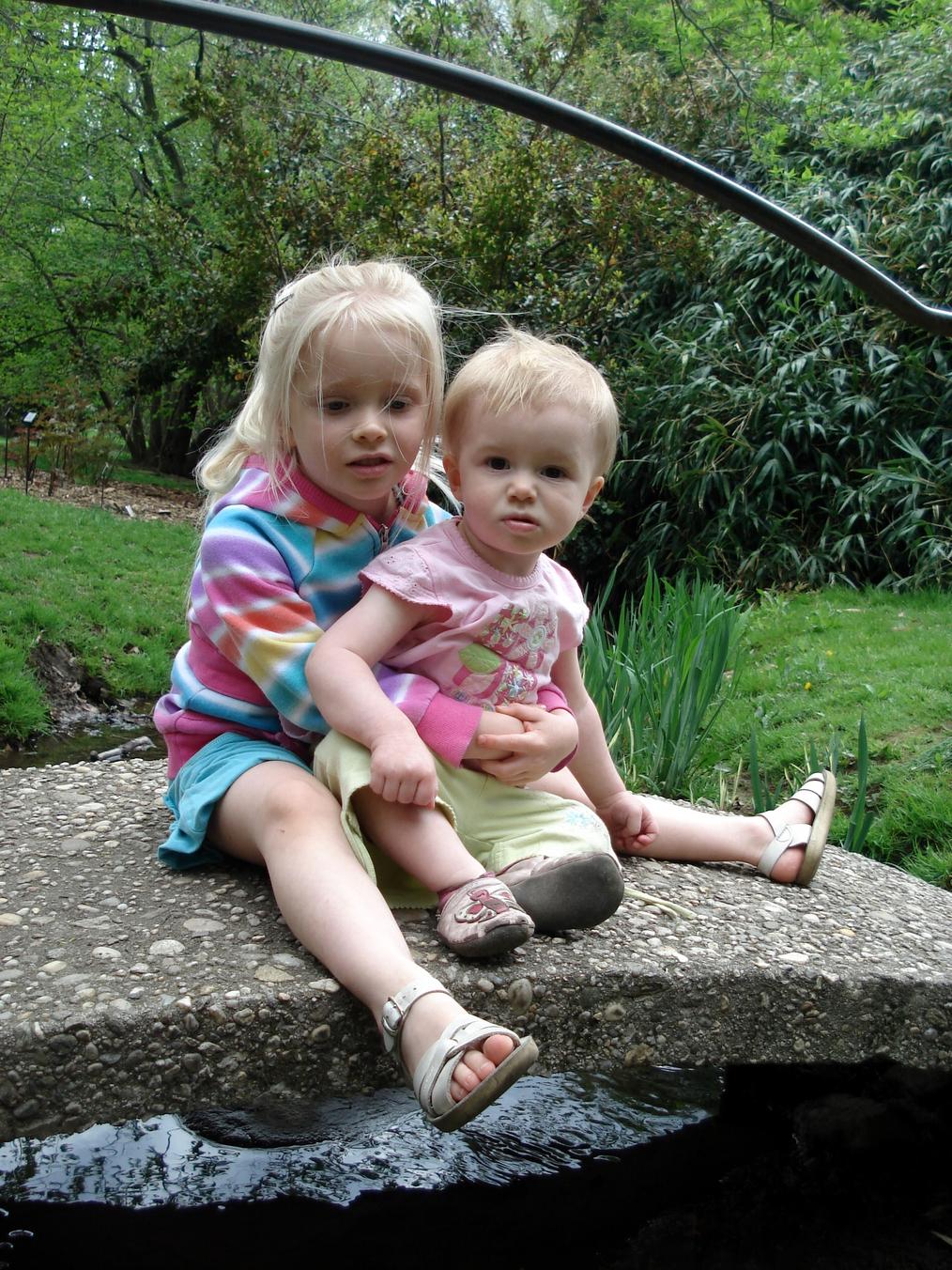 There is this walkway lined with Crabapple trees, below. (Isn't it stunning?) When we were heading home we wondered what some commotion was about, only to look up and see that the resident falcon that's kept at the gardens to keep the rodents at bay had caught himself a nice pigeon for lunch!
Walking home, I tried to capture a shot of a line of cherry trees in front of the impressive building of the Brooklyn Museum. It's so big, I could only get half of it in the picture!
If anyone wants to visit New York City, I highly recommend the month of April. Not too hot, not too cold, and certainly very beautiful!