Friends of ours recently invited Marica to join a little informal 'soccer' team that will practice just until the start of the summer. Marica has loved her Saturday morning soccer practices and all the games the coach lets them play. They're of course learning just some basic ball skills and how to kick, etc., but to the kids, this is serious business! Marica counts down the sleeps: "Mum, how many more sleeps till soccer?"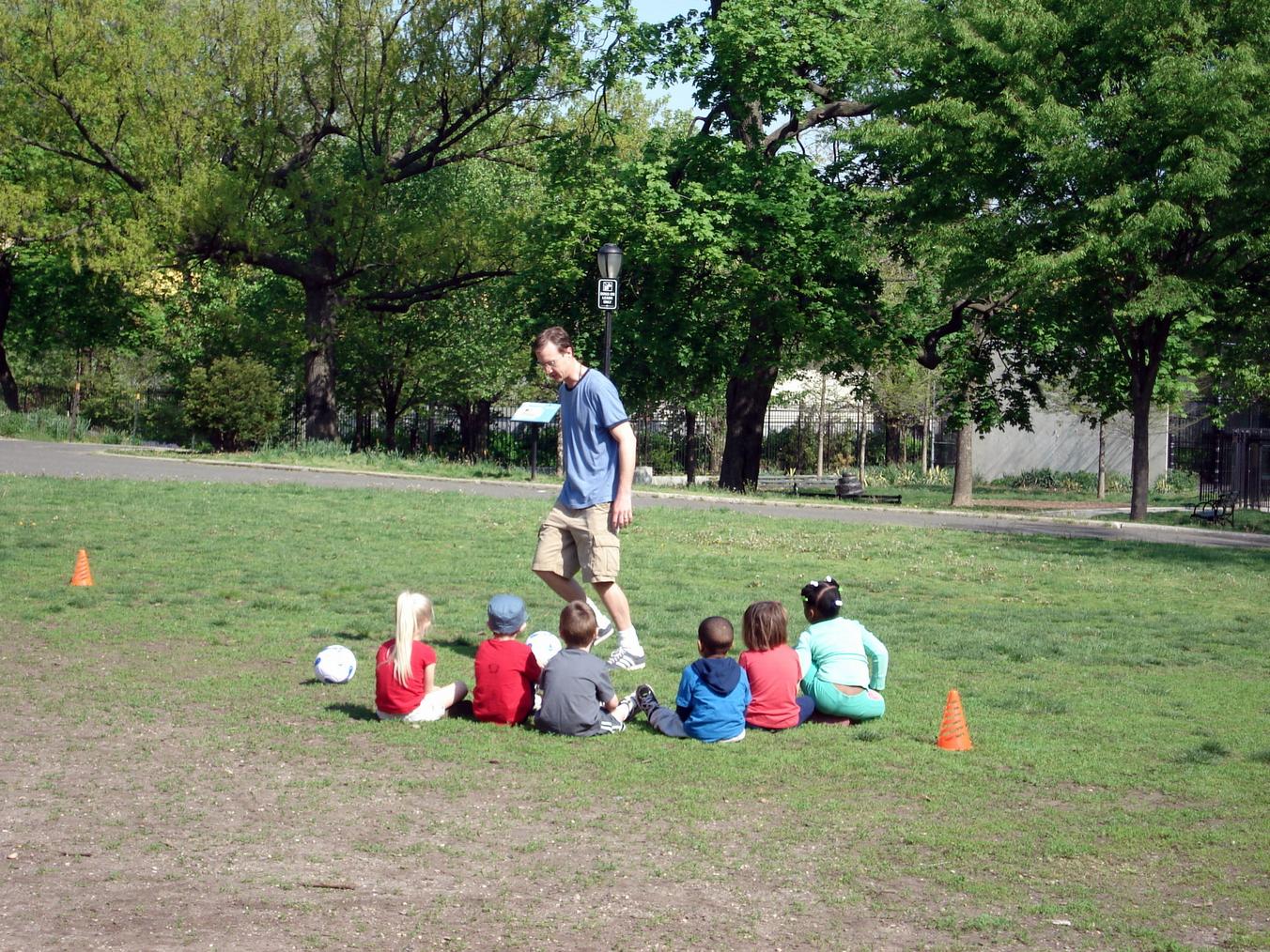 On her first soccer Saturday she didn't have running shoes yet, but she does now. And they're even Fancy Nancy ones, which Marica is thoroughly pleased about.
The park where the kids practise also has a playground which Esther enjoys while the game is on. But watching your sister and her friends play before the game while you climb a tree is quite fun too.