Last Friday, Marica's preschool put on a poetry recital that parents were invited to. The kids had all worked hard at memorising the poems — they recited 3 poems and then sung Mary had a little lamb, and they did really well! It was all themed for spring and was about rain, baby animals and flowers. Here are some cute photos of the action: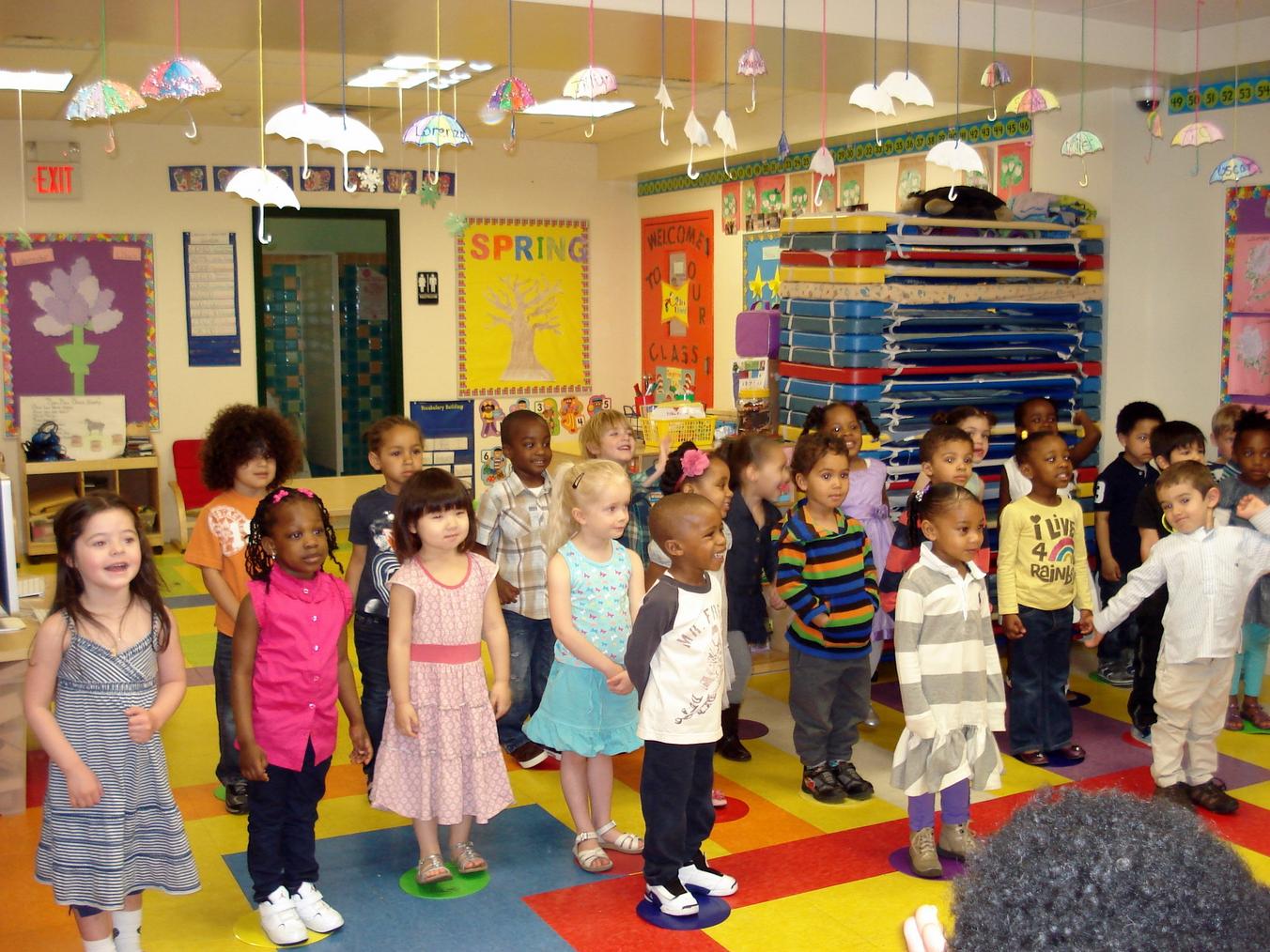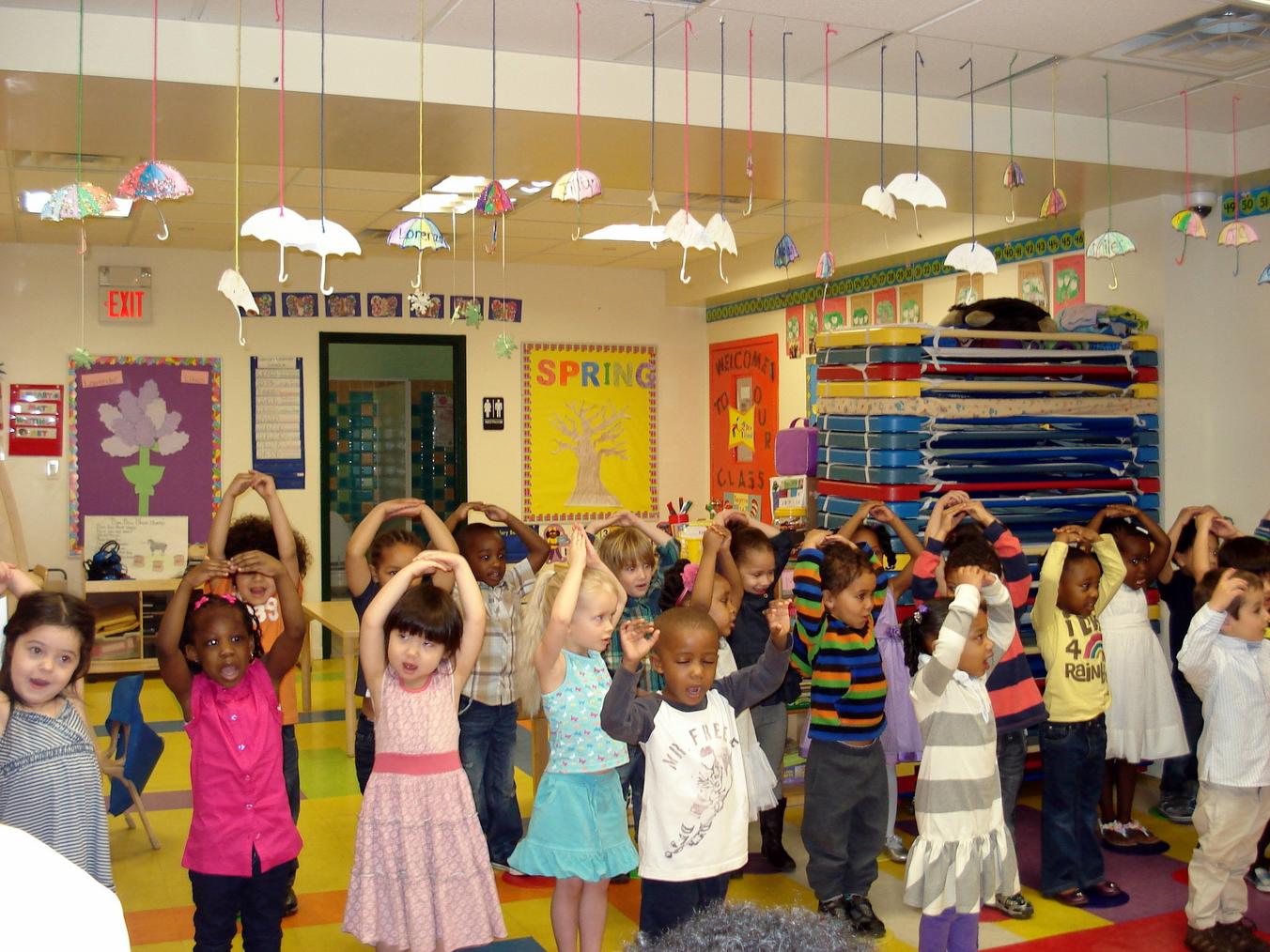 In New York, everything has to be compact, even where kids' backpacks and lunch boxes go. Notice the stack of stuff in the background? Those are the cots for naptime.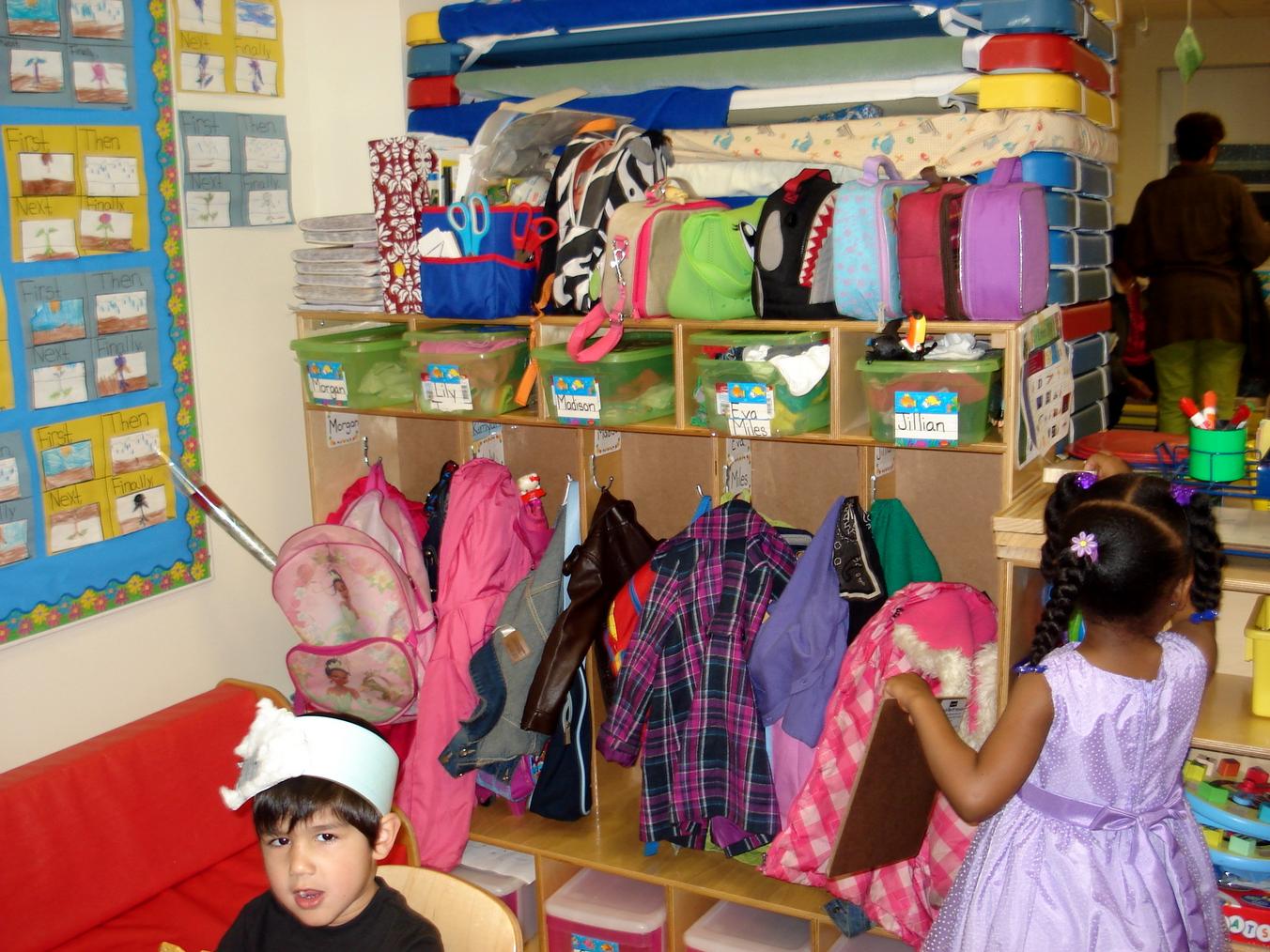 A nice opportunity to get a photo of just Marica and me.
Marica's 2 best friends at preschool.