Snow is beautiful. And fun. It does get messy, and it keeps you indoors more than you'd like, but those are trifles compared to the six foot high piles of white-or-grey frozen stuff all over the streets. Quite something for us Kiwis.
Anyway, we thought we'd show you some recent photos. Remember, you can click any photo to see a bigger version.
Weird "snow hats" formed on the paintings hanging on our back-yard fence. This is after about 40 cm (15 in) of snow during a windless night (sorry about the "cropping" — that's the bars outside our kitchen window):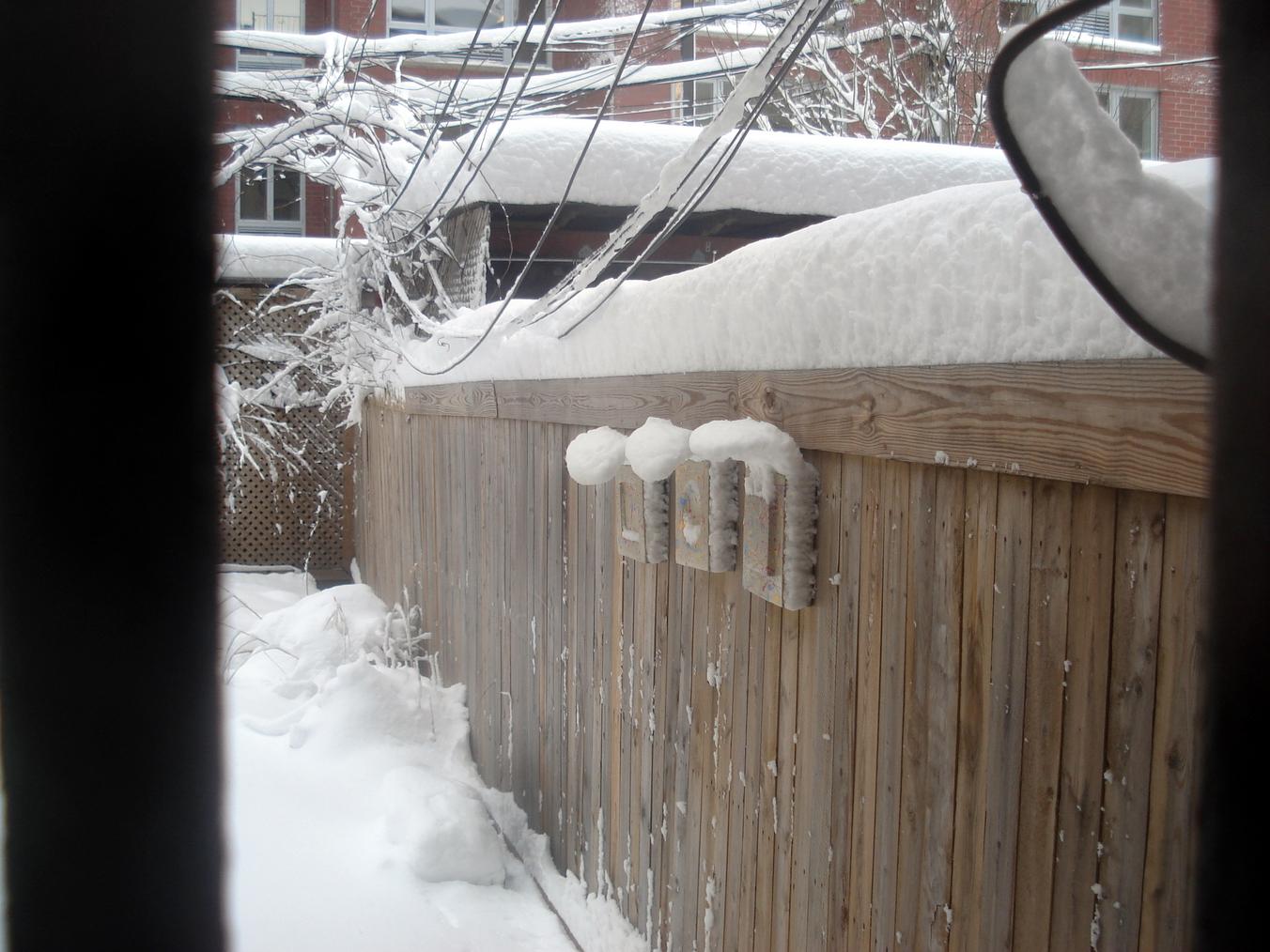 What our footpath and street look like now. Those piles are about 1.5 m (5 ft) — it's gotta go somewhere when people shovel it!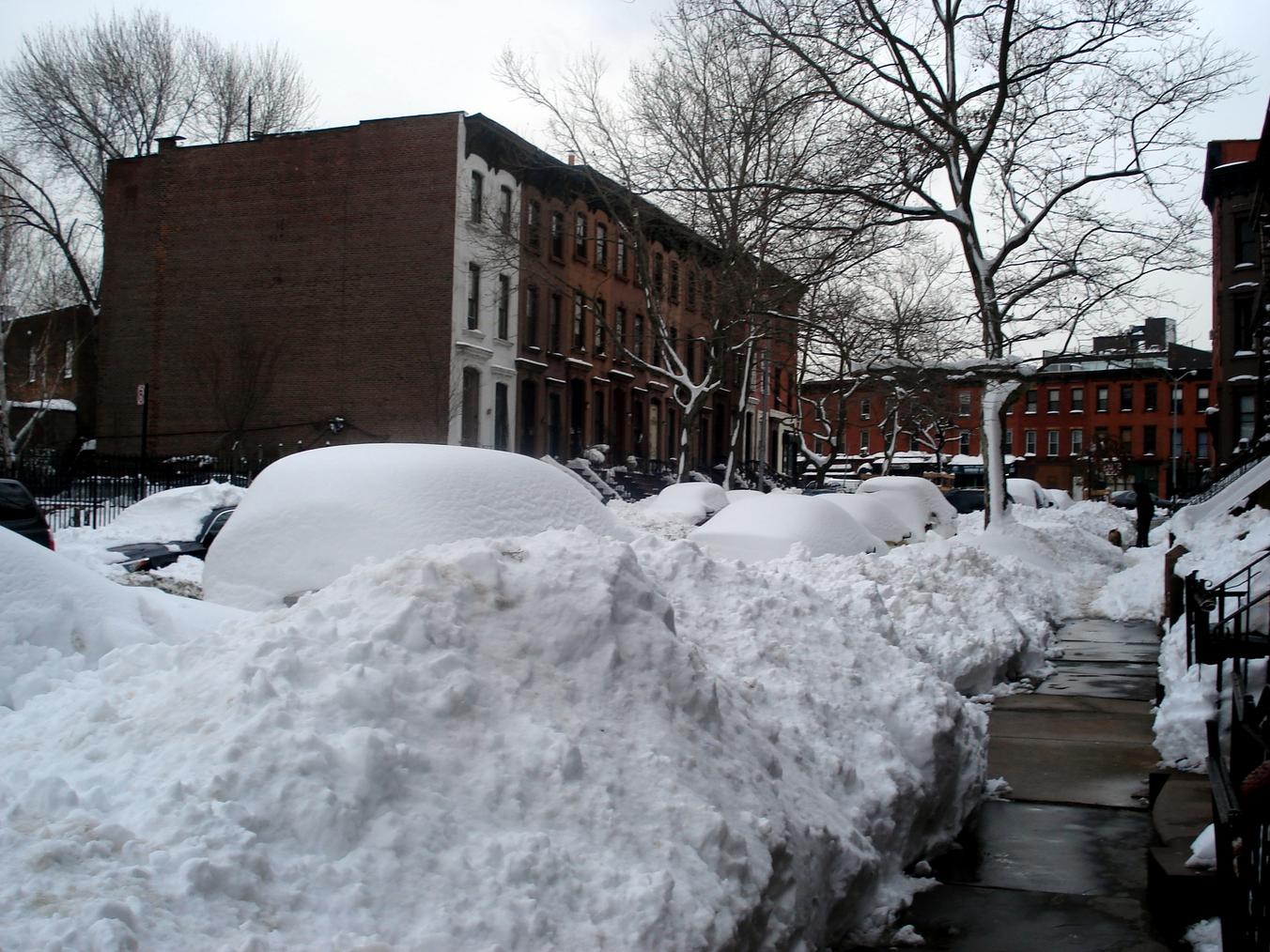 Walking on the footpath can be interesting just after a snow. People are supposed to shovel in front of their own apartments, but some folks don't get around to it: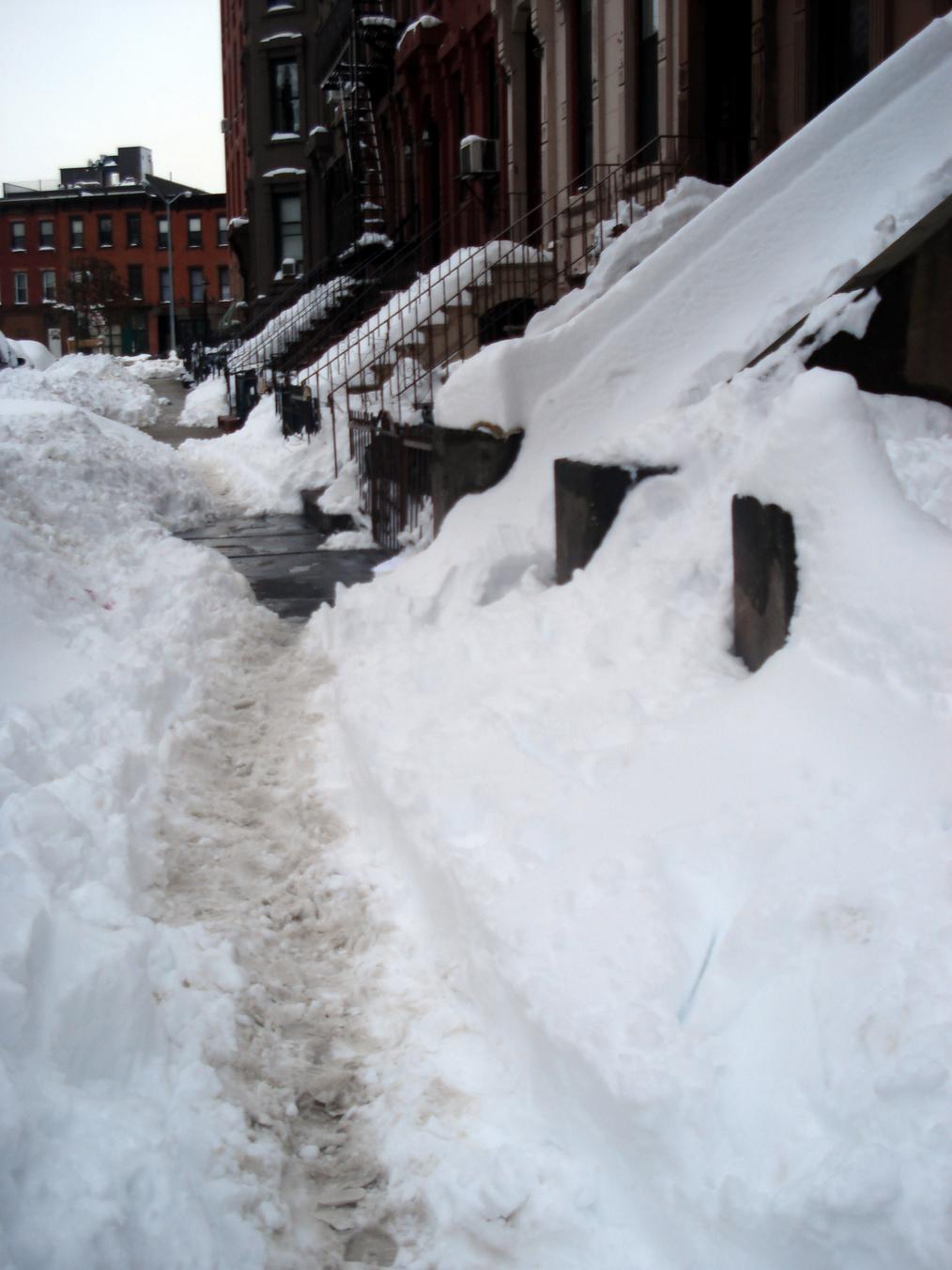 Marica wading in it: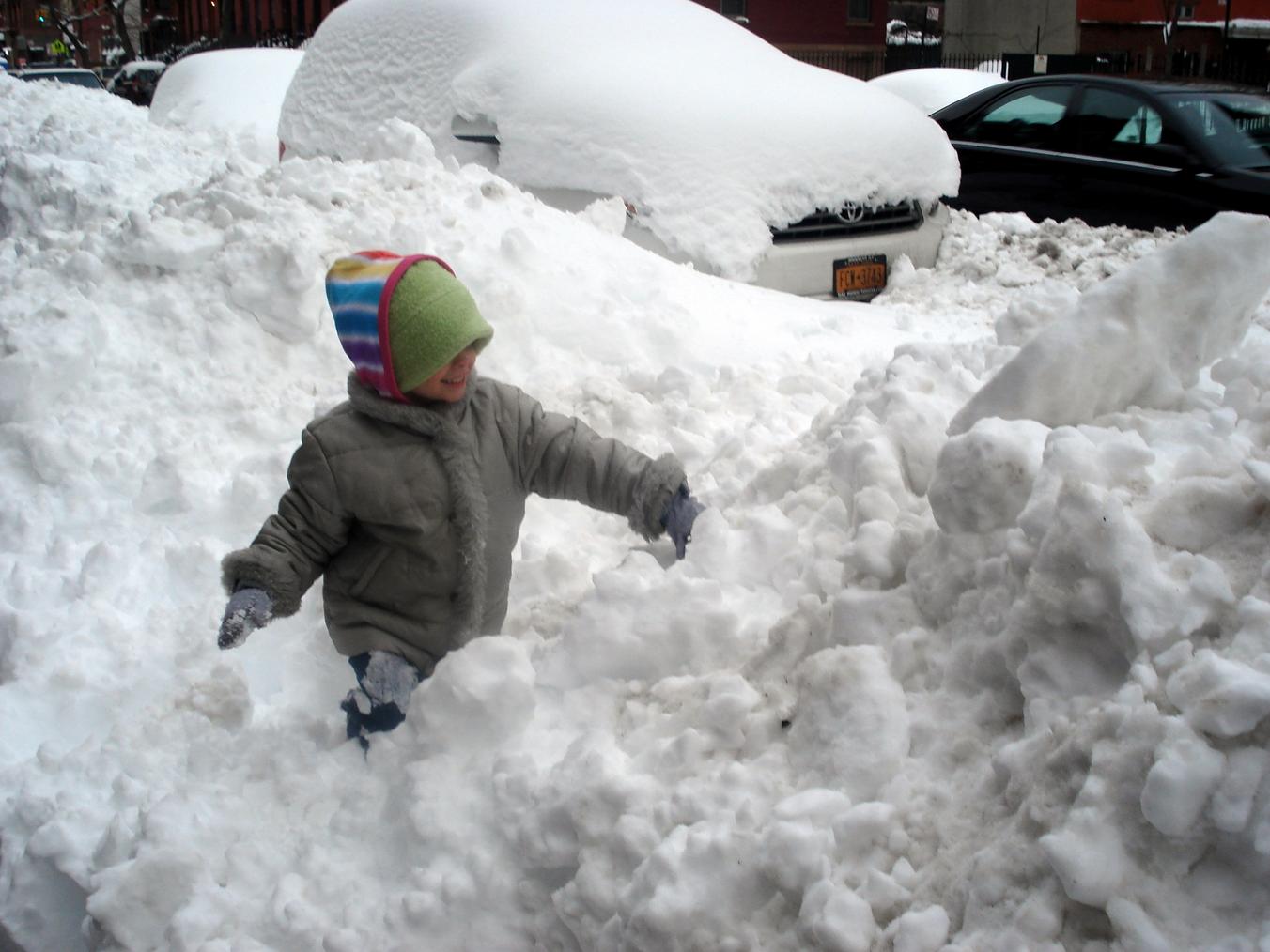 Franci and Marica's snowman in our front "yard":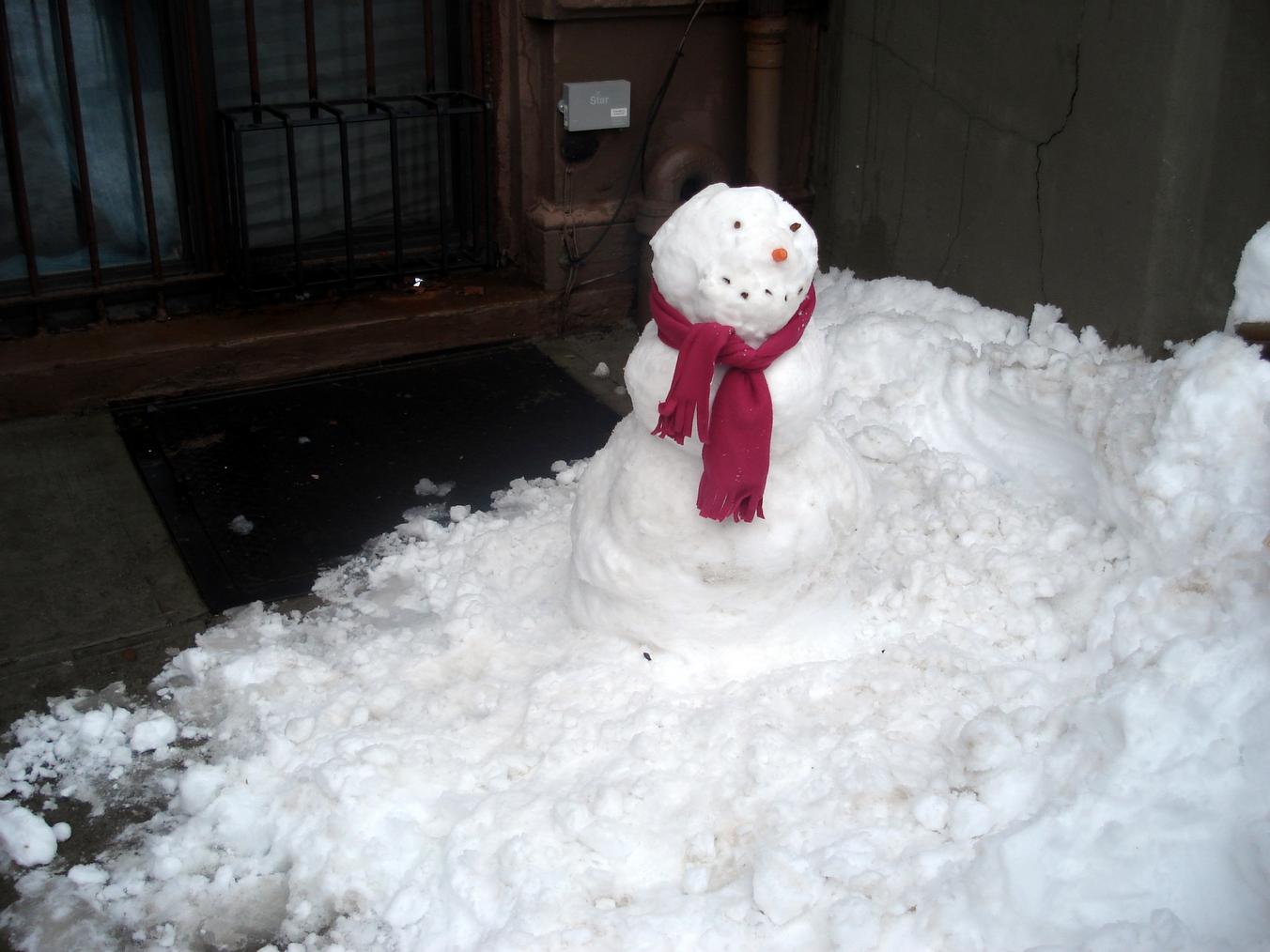 One of New York City's 2000 snow plows doing its thing: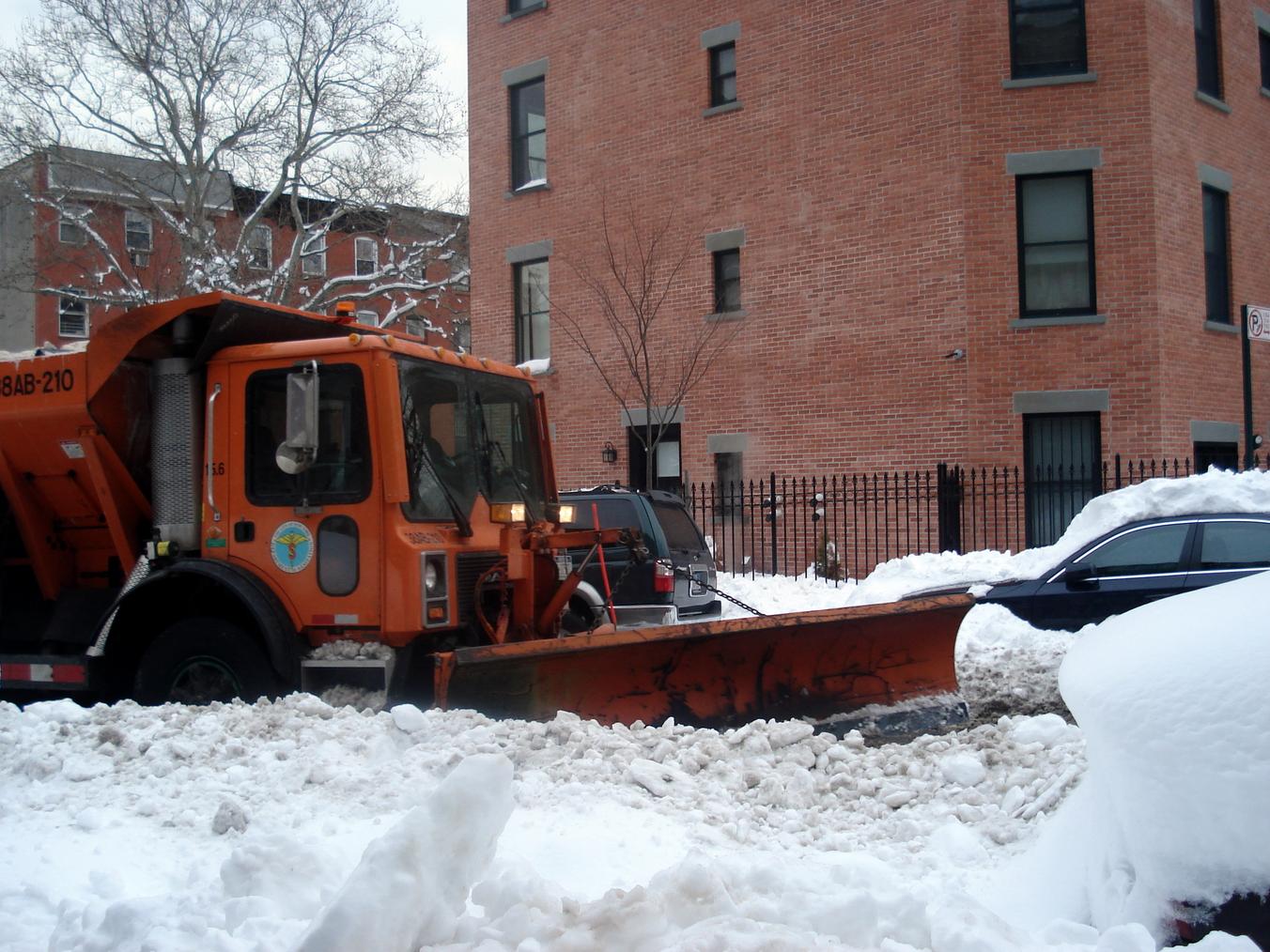 Marica making a snow angel: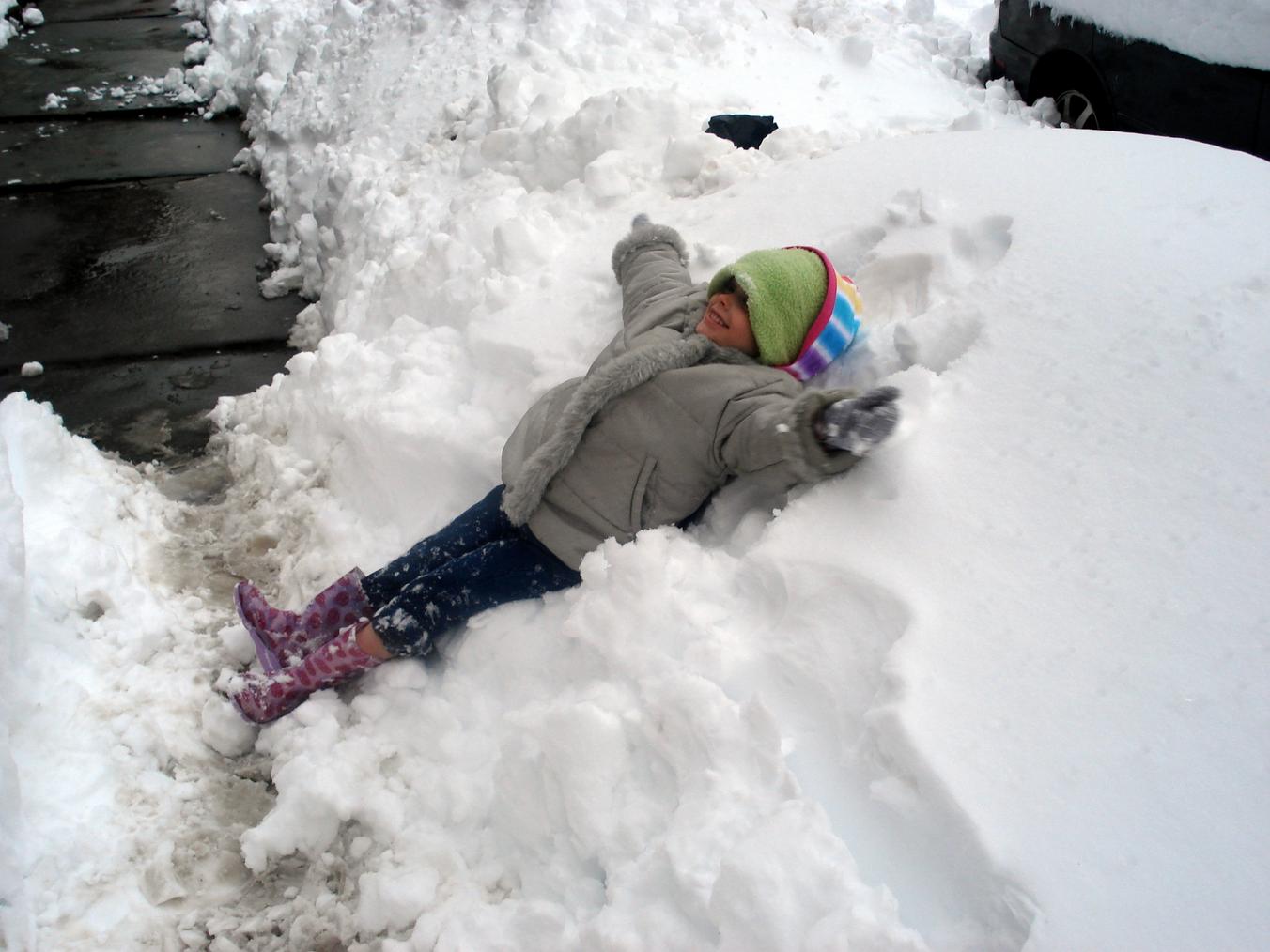 The result: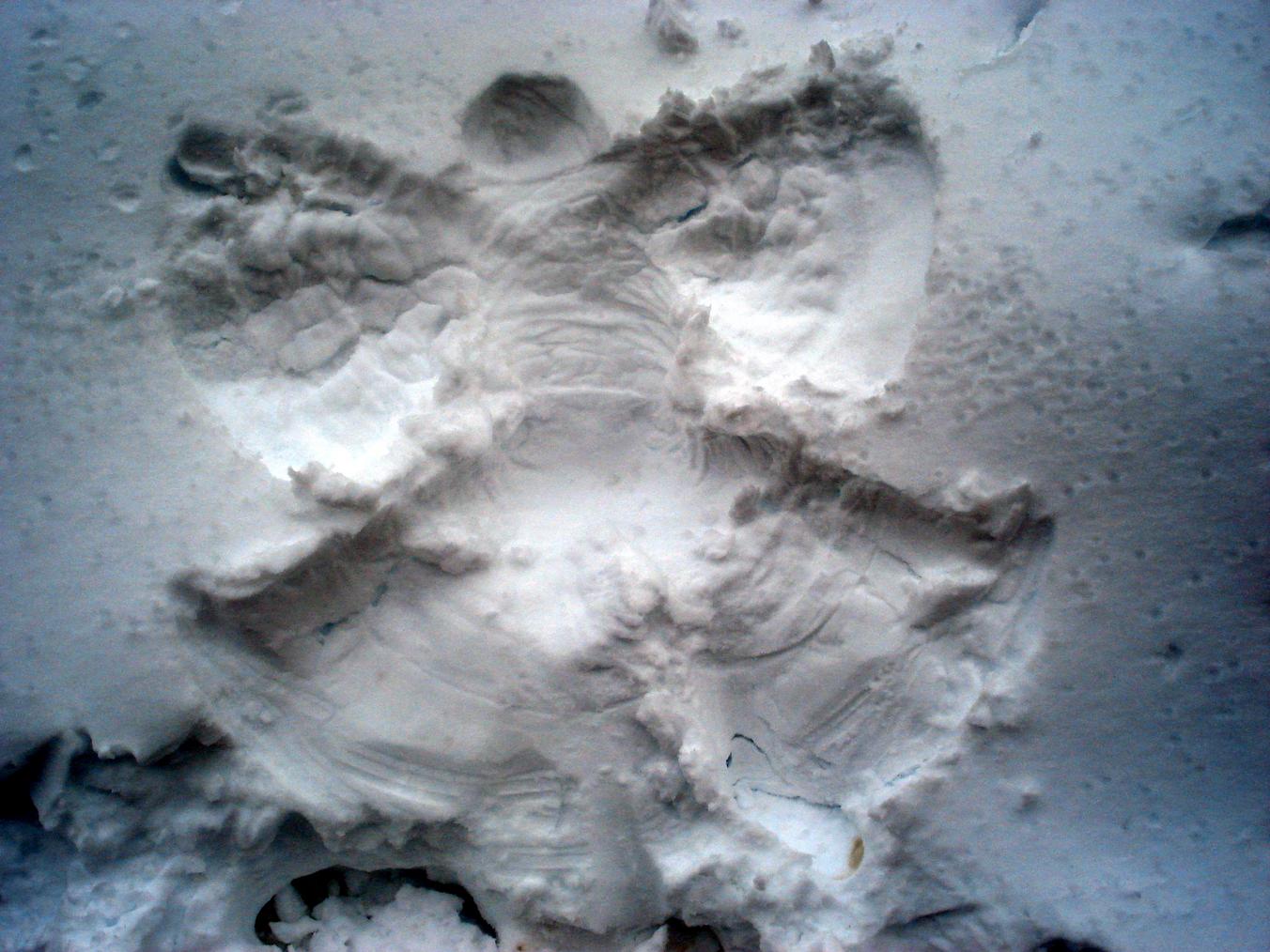 The footpath is pretty well shovelled by now. Yep, those piles really are 1.5 times as tall as her: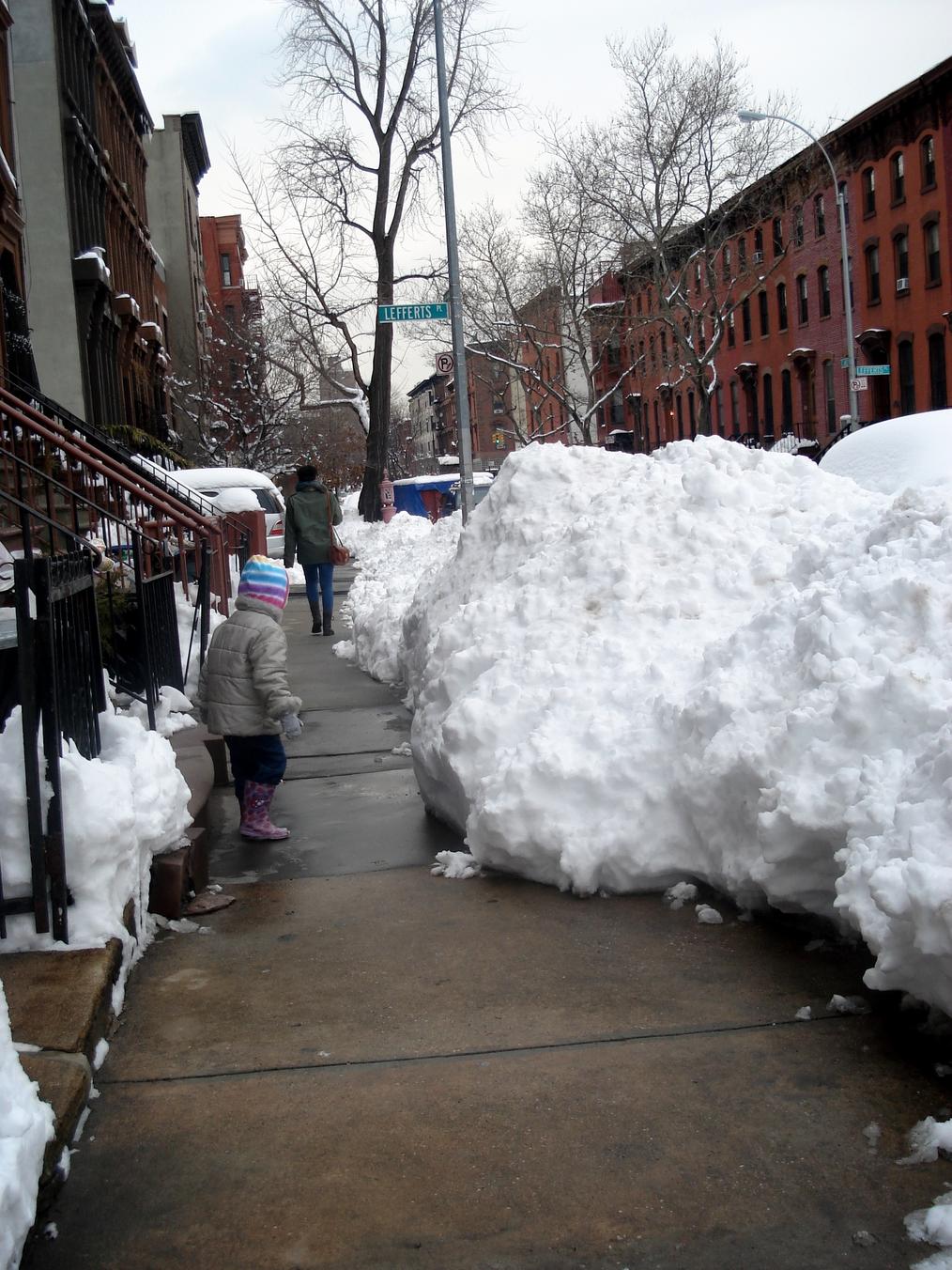 Snow in the tree branches sure looks lovely. This recent snowfall was particularly nice, as there was very little wind: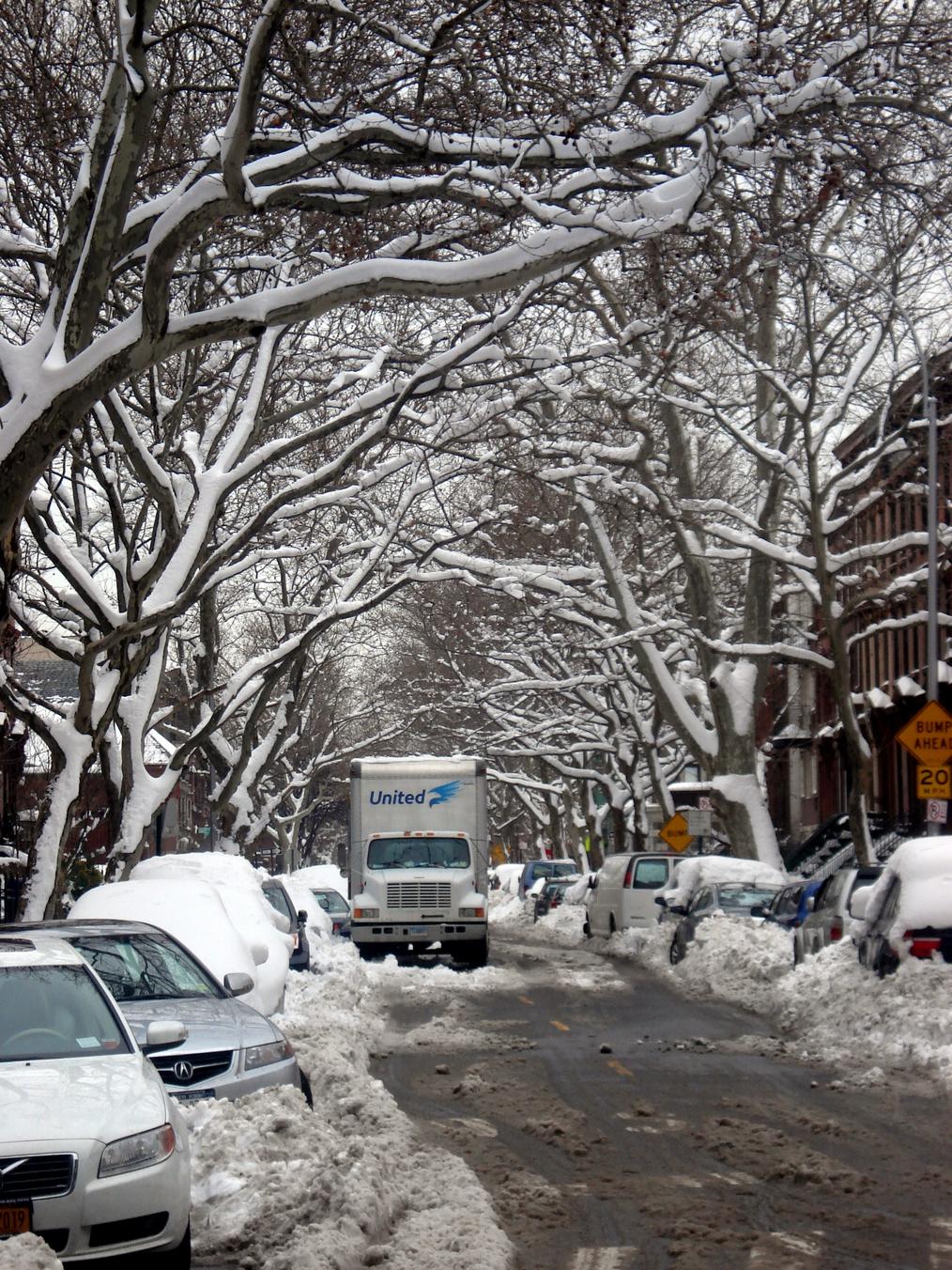 That's all, folks!