Cherry Delight was introduced to us by Lillian, who made it for one of our Advent dinner desserts. She, in turn, got it from her Grandma Tschetter. It is very delicious, and therefore I feel compelled to share the goodness.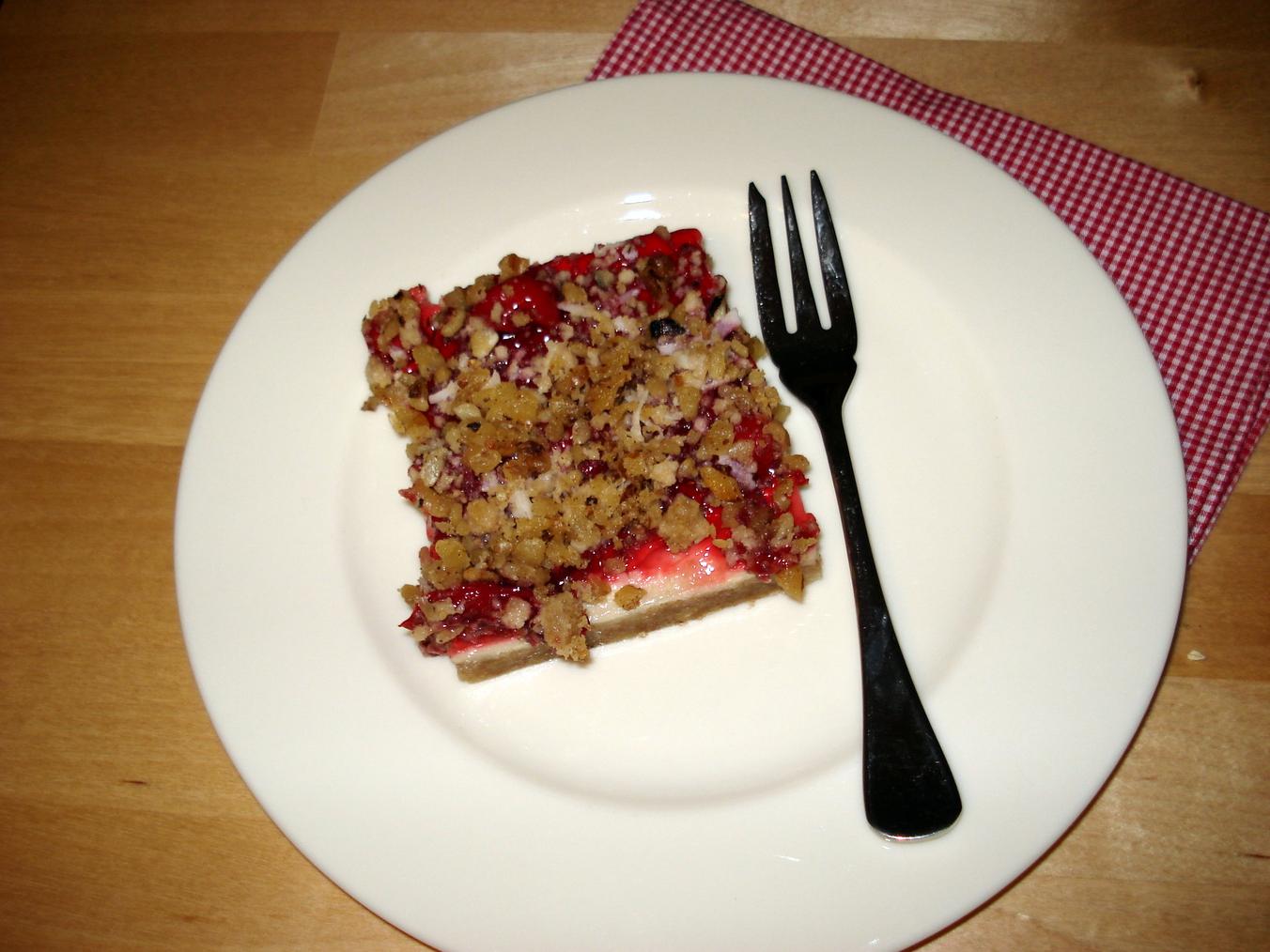 Here's the recipe:
Walnut Cherry Delight
1 cup walnuts
1 ¼ cup sifted flour
½ cup brown sugar, packed
½ cup butter
½ cup flaked coconut
8 ounces cream cheese
1/3 cup sugar
1 egg
1 teaspoon vanilla
1 pound 5 ounces cherry pie filling
Chop ½ cup walnuts coarsely and set aside.
Chop the rest finely. Combine flour, brown sugar, and butter and blend to fine crumbs. Add coconut and finely chopped walnuts. Set aside ½ cup. Pack remainder in greased baking pan, 9x13".
Bake at 350 Fahrenheit (180 Celsius) for 12-15 minutes, until edges are lightly browned. Soft cream cheese and beat in 1/3 cup sugar, egg, vanilla. Beat till smooth Spread over hot baked layer and bake 10 more minutes.
Spread cherry pie filling over top. Sprinkle with reserved nuts and crumbing. Bake 15 minutes. Serve when cool and cut.